Royal Baby Traditions Popular Far Before Meghan and Harry
Last May, the world welcomed the long-awaited baby Sussex, and we were more than thrilled to find out it was a boy. And of course, being a high-born child, it is safe to assume that Master Archie will have a life full of privileges and luxury. However, that's not all in a British royal childhood.
As in many aspects of life, the monarchy in the UK has tons of rules and traditions that a regal infant and his parents have to follow. So to continue celebrating Archie's arrival, let's take a look at all those protocols in a pretty comprehensive roundup. You cannot miss this!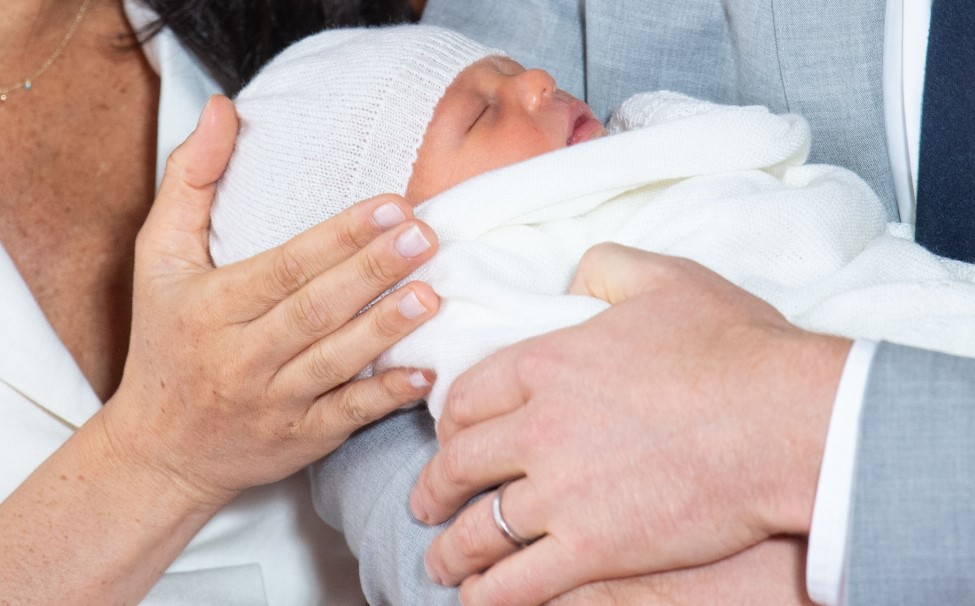 30. AN EXCEPTIONAL COVER FOR EXCEPTIONAL BABIES
Duchess Meghan continued a 70-year-old tradition when we saw Archie swaddled in a G.H.Hurt & Son blanket. Her reported that Kate used the Nottingham lace shawl, while Meg went for the £105 soft merino wool Leaves and Flowers one, as per The Sun. But they were both in white and from the same company. That's what we call a royal wrap!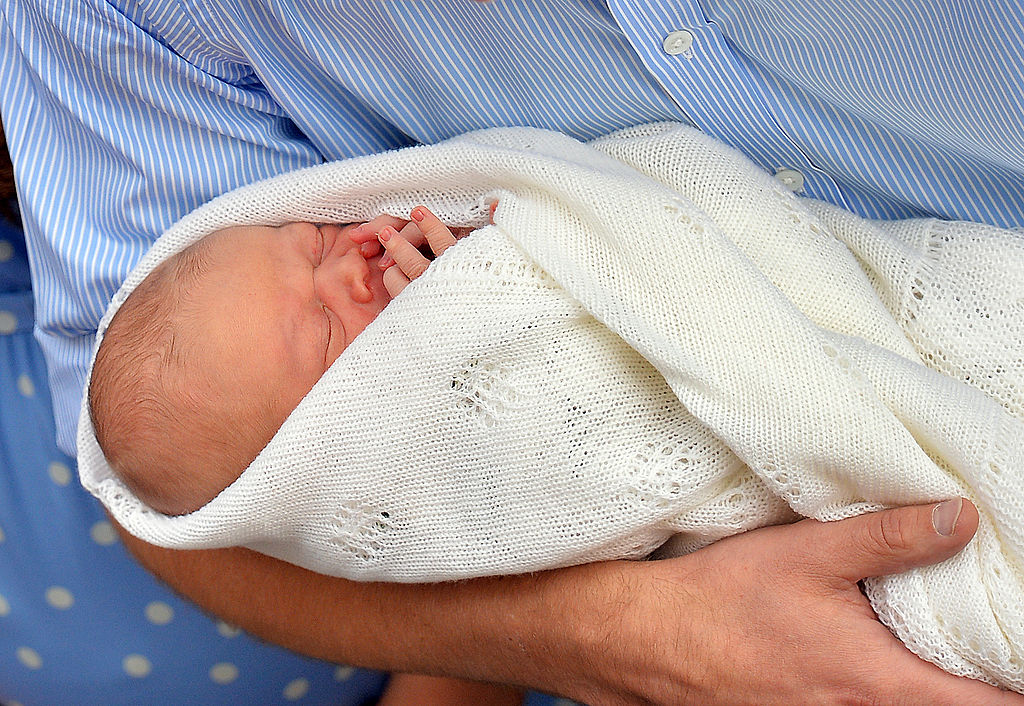 29. NO FATHER PRESENCE
Old social norms established that daddies had to steer clear of the delivery room. Prince Philip abided by this during the birth of his firstborn as he was out playing squash. However, the more modern fathers such as Harry and William decided to be with their wives in such a momentous event, as per Good Housekeeping.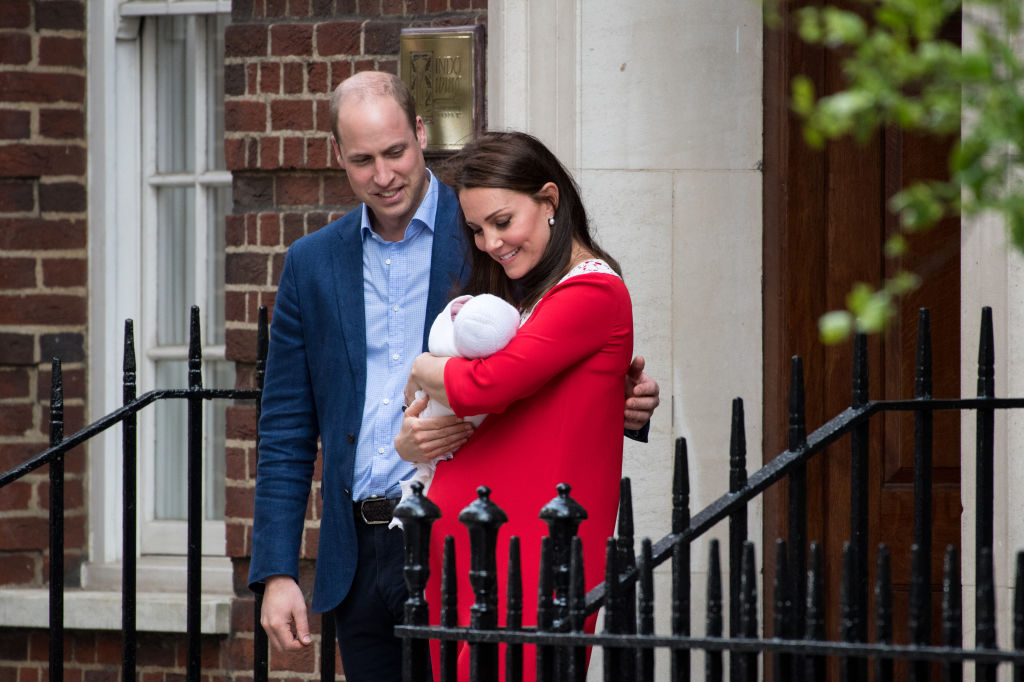 28. PATERNITY LEAVE
Apart from their presence during the delivery of their bundles of joy, male royals also get paternity leave. In 2003, the UK implemented this for all fathers, including those in the monarchy. Now, daddies can enjoy their children for six weeks without worrying about the office.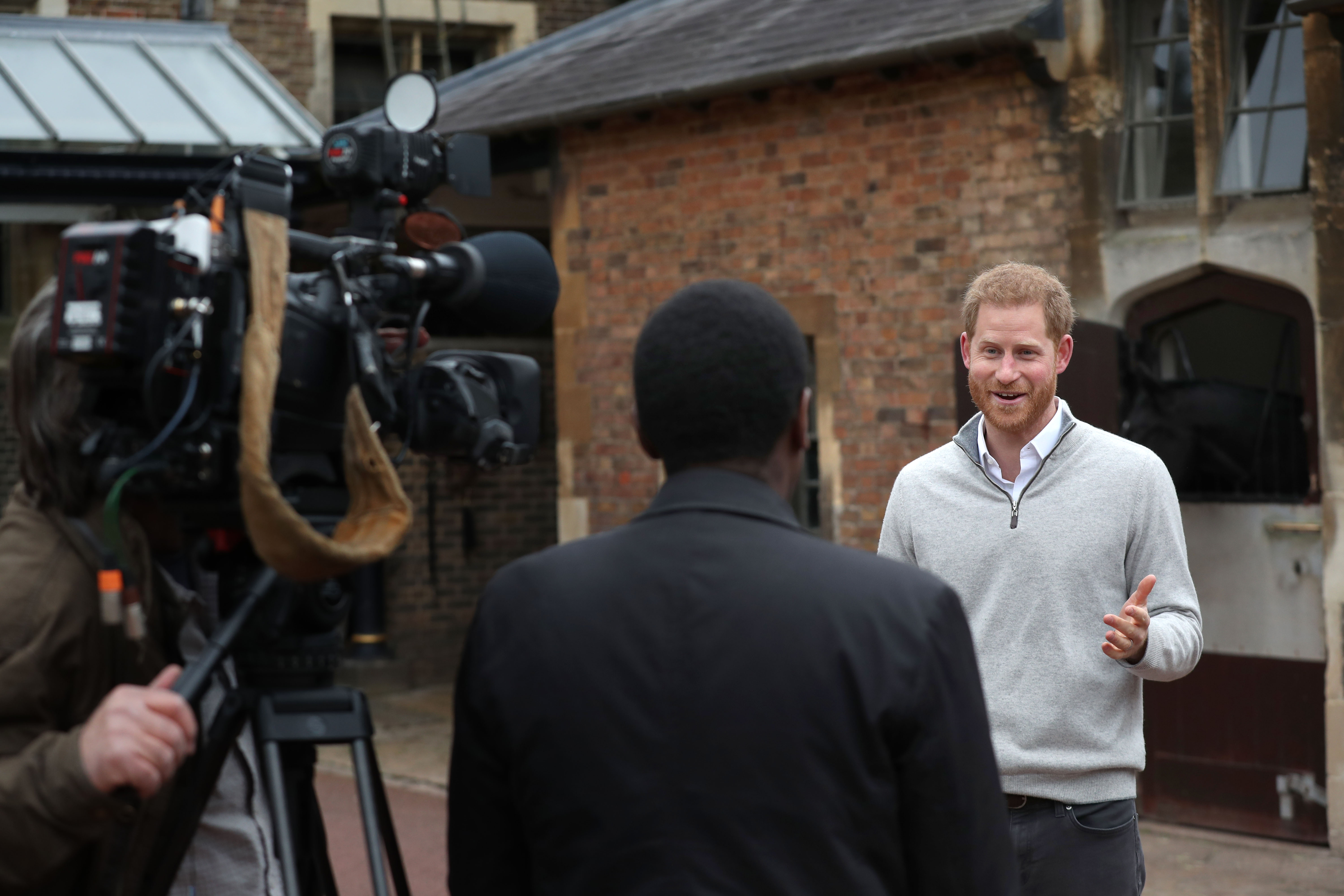 27. A WELL-PREPARED TROOP
When infants are born, royals make sure to have all the professional help they need to guarantee babies are delivered safe and sound. When it was Charlotte's turn, her party involved four surgical staffers, four pediatricians, a lab technician, two obstetricians, two special care staffers, three anesthesiologists, and two midwives. Wow!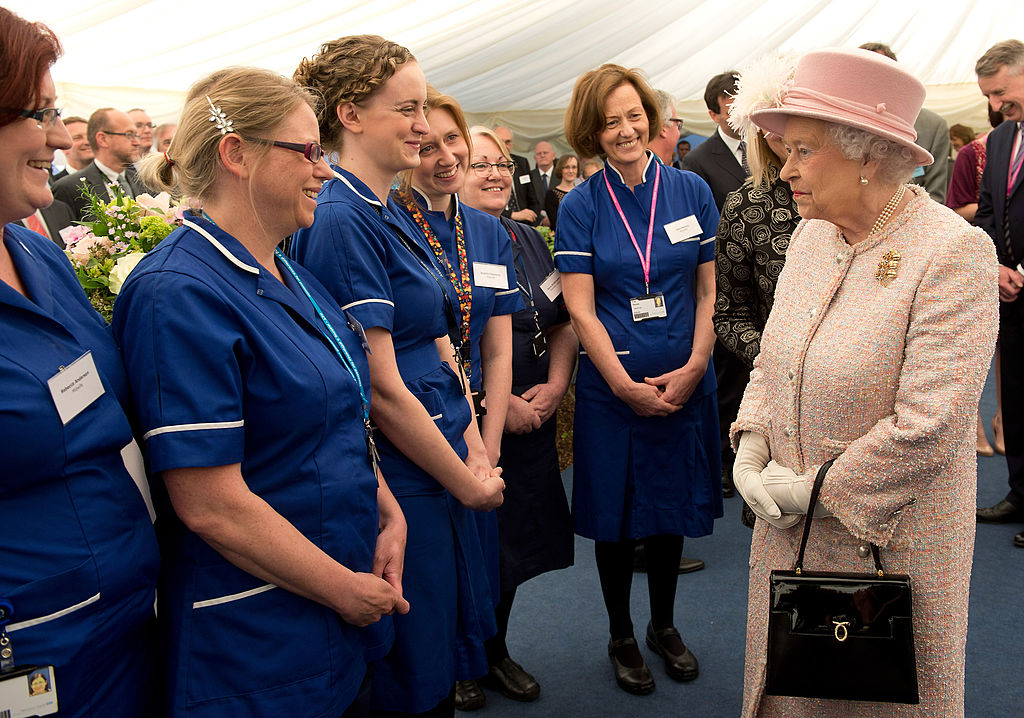 26. POPULARIZING ANESTHESIA
And talking about clinics, the monarchy also made obstetric anesthesia famous. Apparently, Queen Victoria didn't fancy being pregnant, so he used ether for two of her births. Because of her decision, the option was de-stigmatized, and female Brits started asking for "Chloroform a la Reine."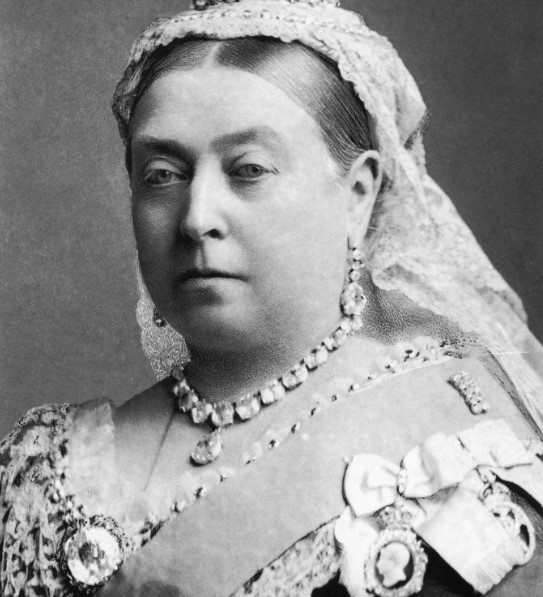 25. LEGAL COMPLIANCE
Just because they are part of the British kingdom doesn't mean they can step over the law. Noble parents need to fill out birth forms and register them as any other commoner would. But sometimes they get too creative with the info of the fields, like William when he wrote "Prince of the United Kingdom" as his occupation. Pretty accurate, though!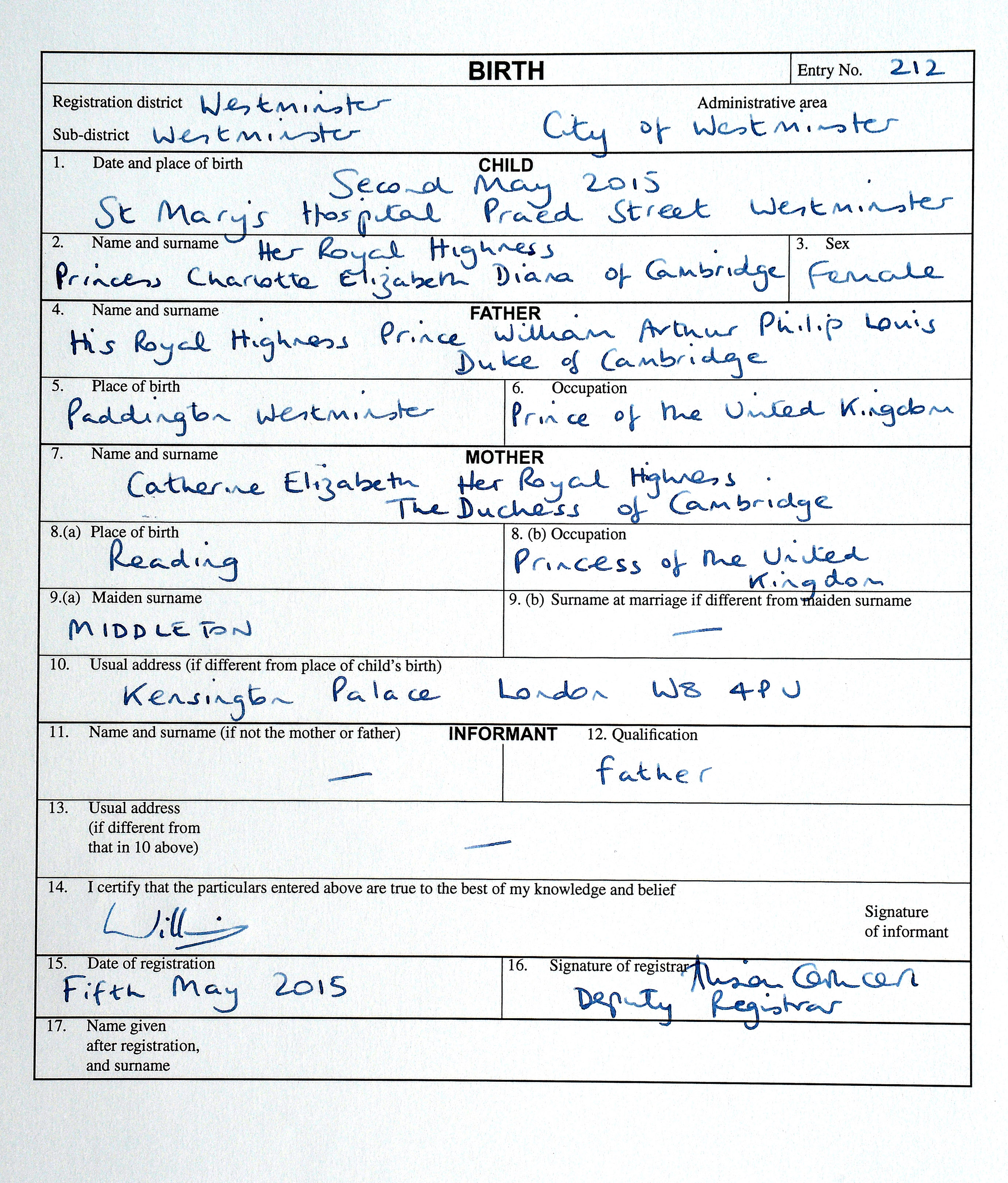 24. TOURING SINCE THE FIRST DAY
You cannot be a royal if you don't travel for royal engagements. Back in the days when the Queen was a young mother, she left her firstborn at home when it was time to go on a six-month tour. Conversely, Lady Di took Harry abroad right after his birth. William waited for nine months to do the same with baby George in Australia.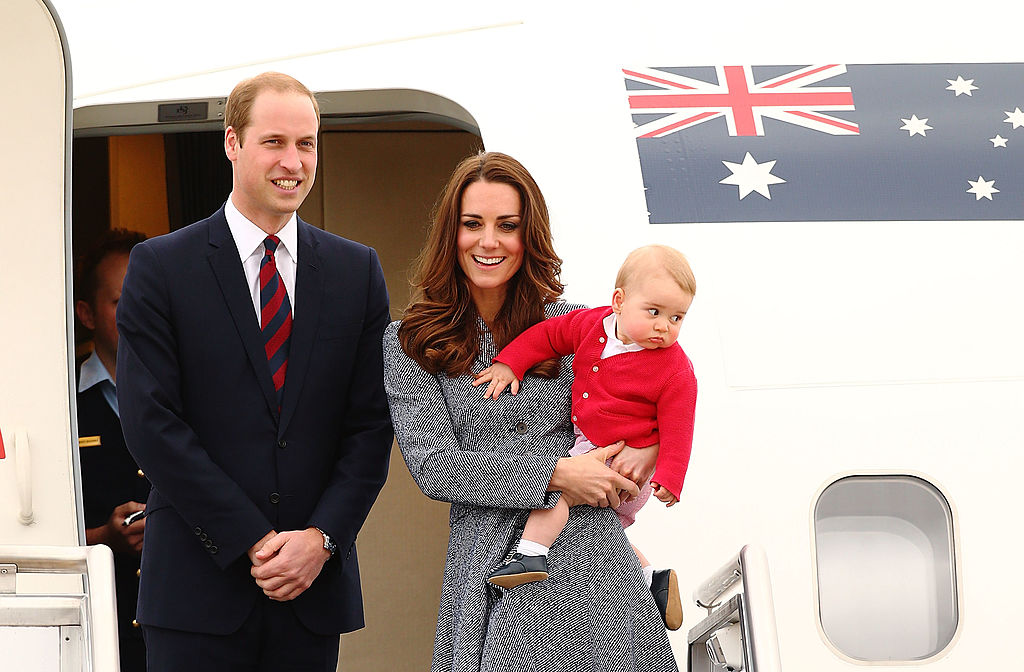 23. ROYAL NANNIES
The busy agendas and demanding appearance of noble moms force them to get some extra help with their offspring. And that's why they rely on caretakers. These ladies are fully prepared for everything as they all come from the prestigious Norland College for nannies. But in contrast to the past, children now go to nursery schools when they are old enough. Both Princess Diana and Duchess Kate have done so.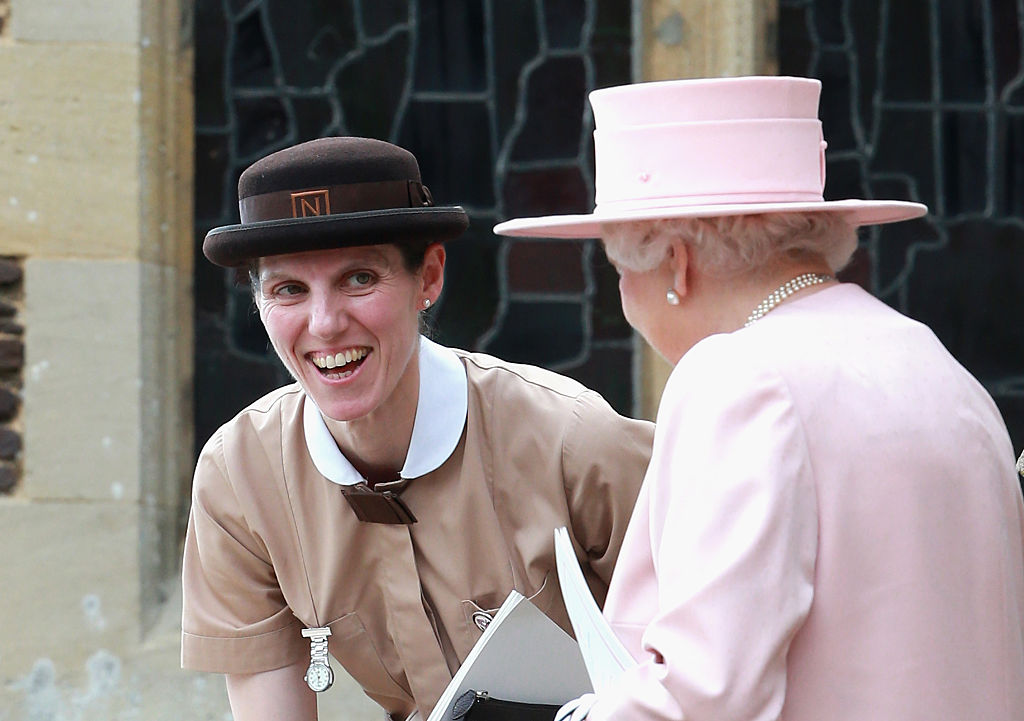 22. THE THING ABOUT TITLES
As per the 1917 Letters Patent, only the grandchildren born to the male kids of the ruler can receive the title of His or Her Royal Highness. That's why Beatrice and Eugenie have the style, but Princess Anne's offspring are merely known by their names: Peter Tindall and Zara Phillips. Sorry, guys!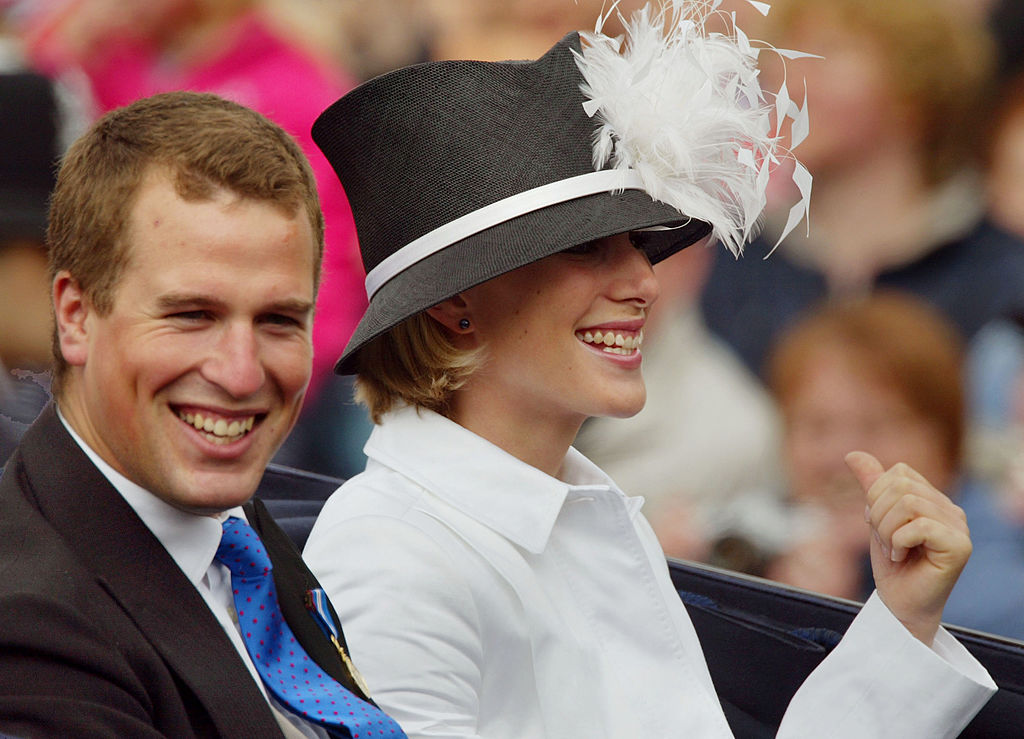 21. PREFERENCE TO BOYS
In the same vein, male heirs to the throne had an advantage over females ones. This means that they would go first in the line of succession even though they were born after their sisters. Nevertheless, that's a thing of the past. 2013's Succession to the Crown Act ended the previous tradition of men taking precedence over older sisters. That's why Prince Louis did not take Charlotte's fourth spot. 
20. HIERARCHY IS A BIG DEAL
We are not talking about the line of succession to the British throne here. This one is more about the order of precedence used in formal and state occasions. In a nutshell, it depends on the proximity to Her Majesty in the family tree. As for women, they keep their spot while they're single. But once they tie the knot, they take their husbands' rank.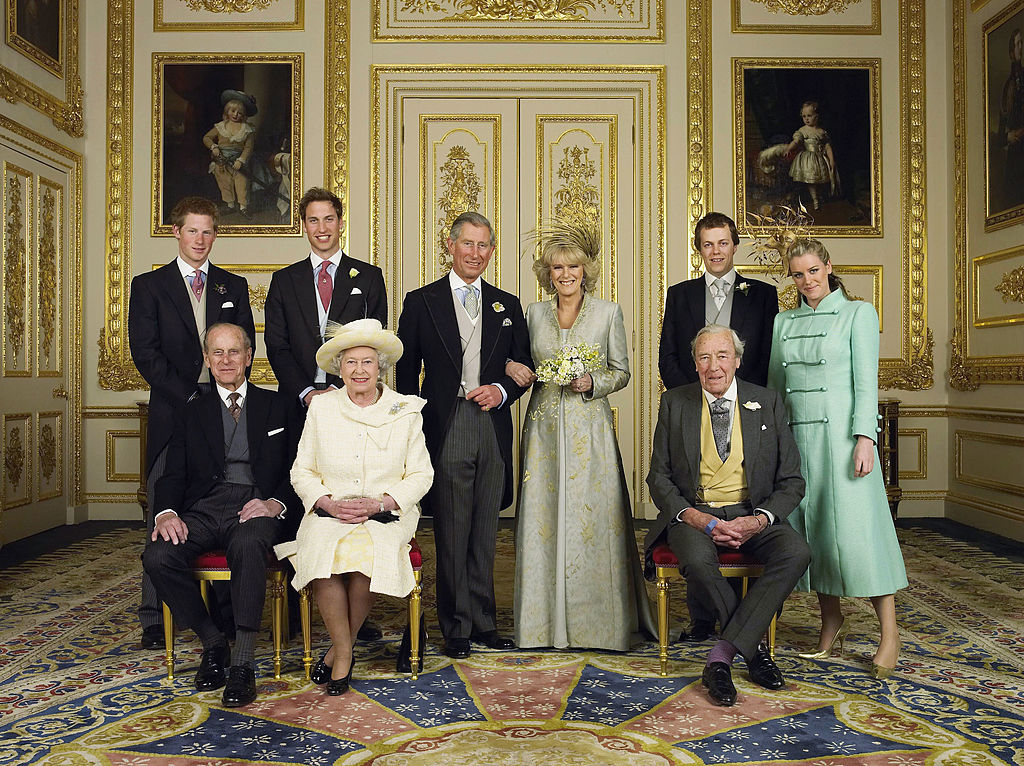 19. INFORMING THE QUEEN
As the Sovereign, Elizabeth II must be the first one to know about the arrival of a new heir. When a newborn is welcome, it's the father's duty to phone the Queen and notify the jolly news before anyone else. Plus, she has to know whether it is a girl or a boy. After her, other senior members of the family get the details.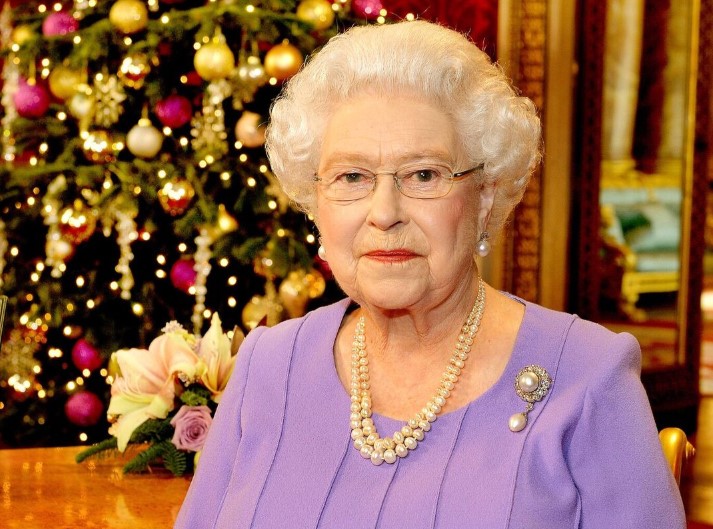 18. THE PALACE ALSO DOES ITS BIT
We know that social media makes official announcements way easier. However, the British monarchy likes to honor a long-standing tradition related to this. According to CheatSheet, Buckingham Palace displays a framed notice placed on an ornate golden easel so that pedestrians can read of the good news.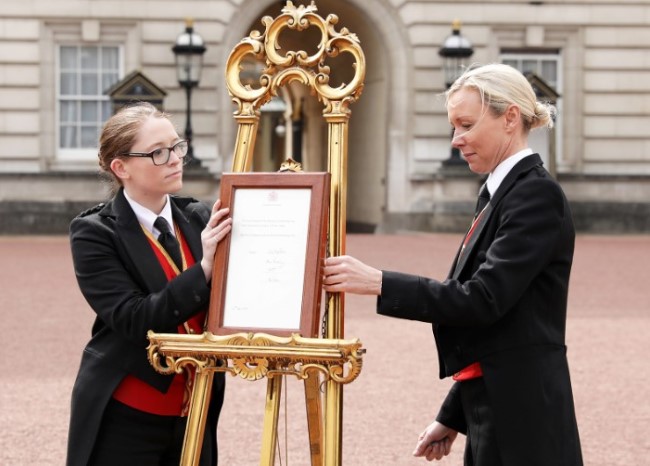 17. LONG, LONG NAMES
Most of us have two names, but when you're noble, you get at least three. Take, as examples, Charlotte Elizabeth Diana or Louis Arthur Charles. However, the future king of England is Charles Philip Arthur George. We know; it sounds like a tongue twister. But breaking from tradition, we have Archie Harrison. Short but sweet!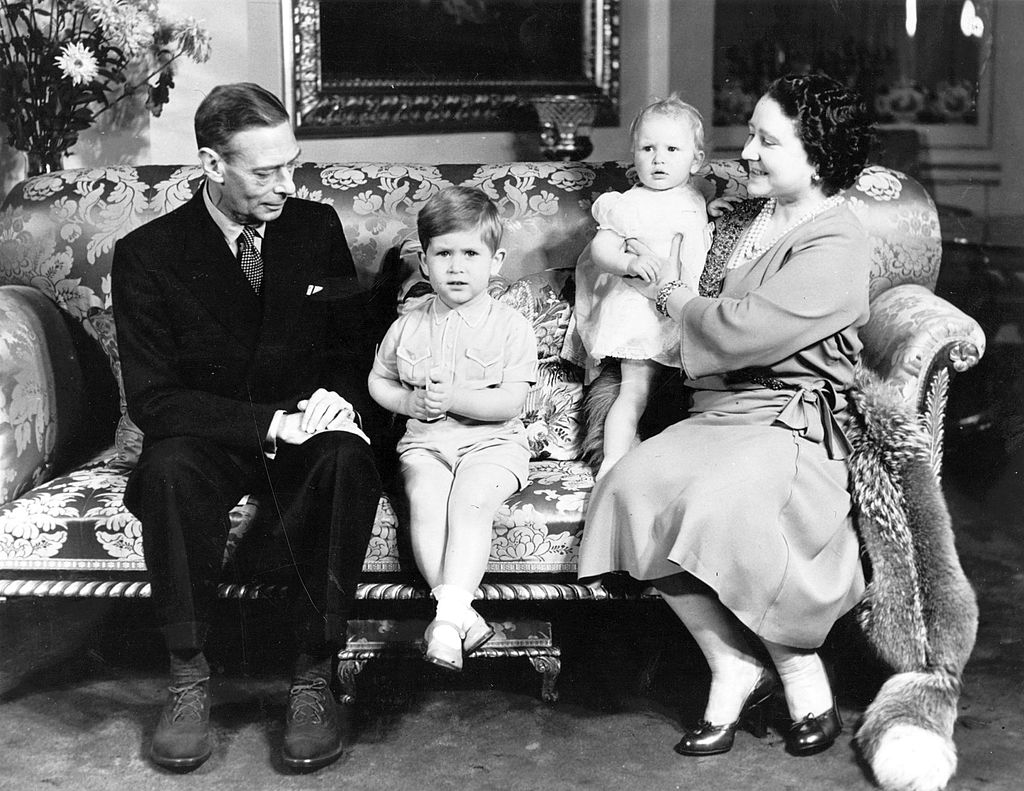 16. NO SURNAMES
In stark contrast to their fancy first names, member of the royal family keep it casual with the last one. In fact, they don't have precisely a surname. Instead, they use the dukedom of their fathers. For example, George goes by "George Cambridge," and Harry used to be "Harry Wales." Others members often use Mountbatten-Windsor when required.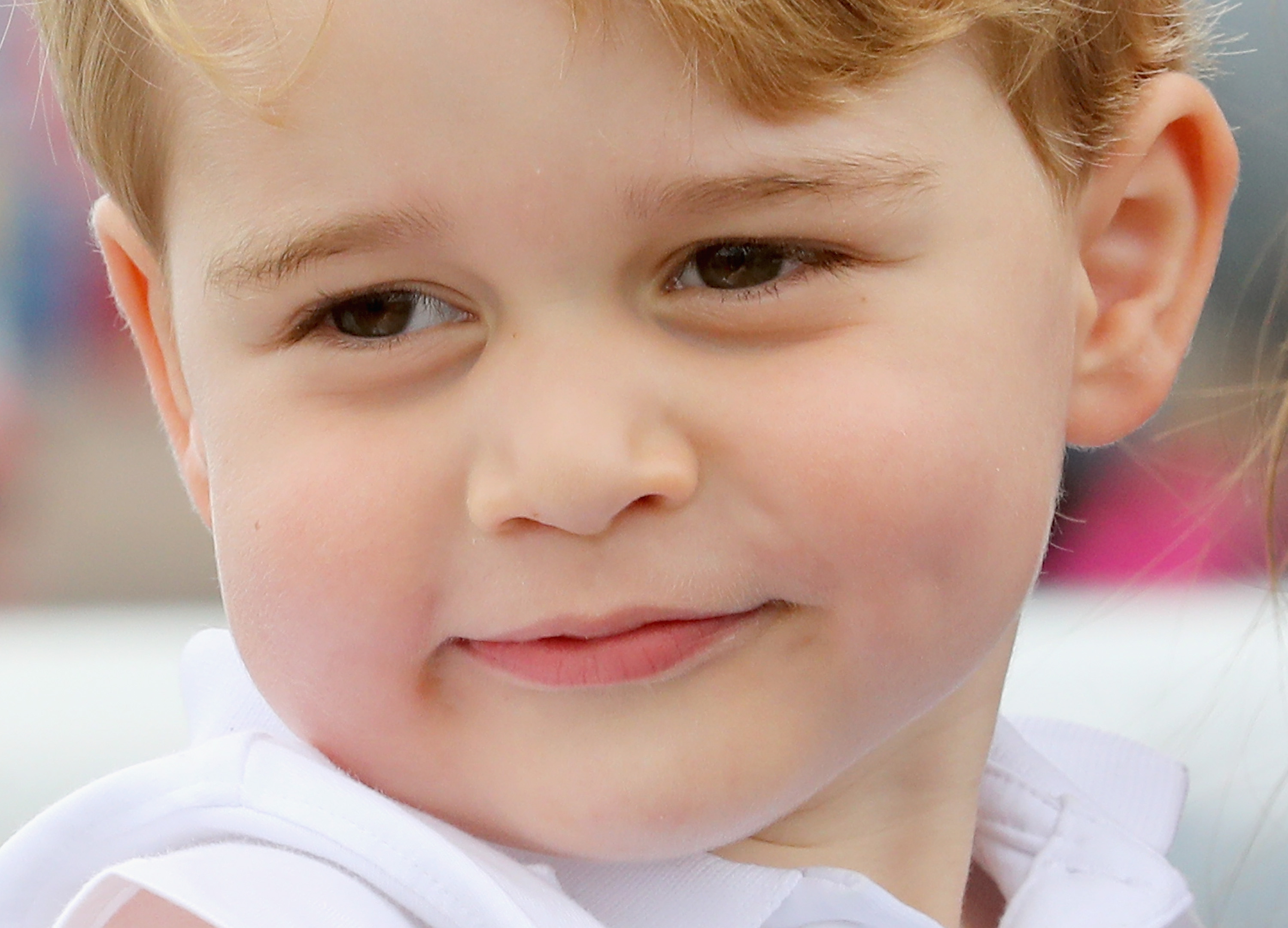 15. A CRIER TO CRY OUT
Perhaps, you're not familiar with the term "town crier." But this is an unofficial duty that has been part of British civic life for hundreds of year. Back in Medieval England before literacy, the crier would communicate notable events to the people of a town that couldn't read, as per Town & Country. Today, it's merely ceremonial, but it's a lovely royal fixture!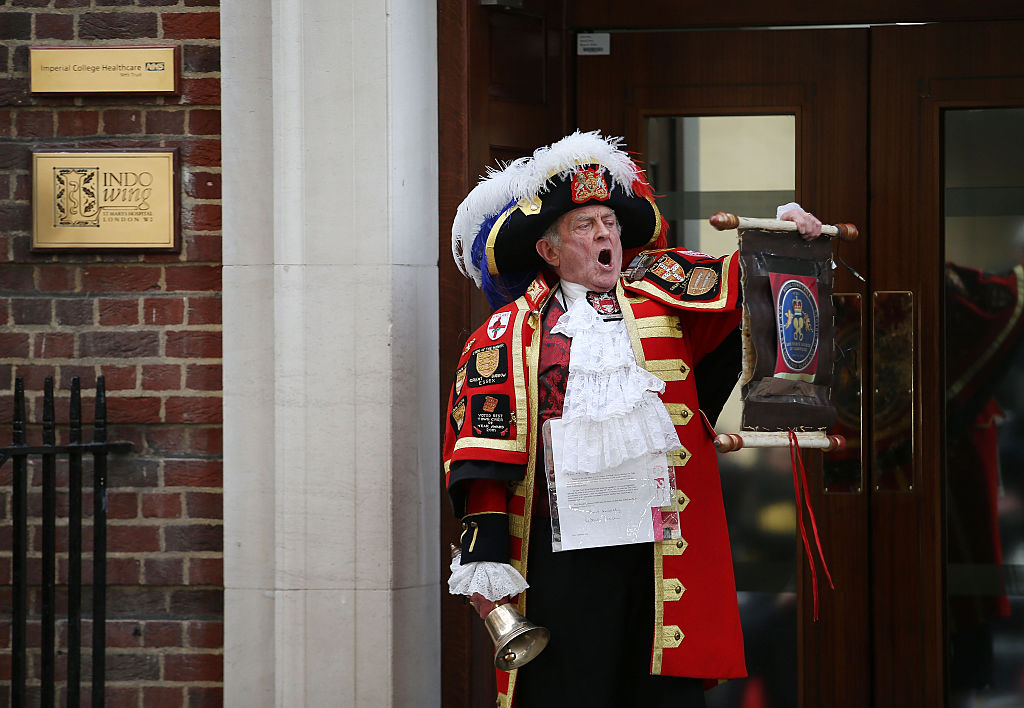 14. THE MYSTERY OF THE GENDER
It is not that blue-blood people don't have access to sonograms, but they like maintaining the fun by keeping the sex of newborns under wraps. And the whole world loves the excitement of betting for that. Of course, Elizabeth II took it to another level by not even revealing that she was pregnant. She only claimed the cessation of royal engagements for a few months. 
The Duke and Duchess of Cambridge, on their side, decided to keep the gender as a surprise for themselves in their three pregnancies. As for Harry and Meghan, some people say they knew beforehand, but Cosmo claimed that it is very likely they had no knowledge of the gender whatsoever.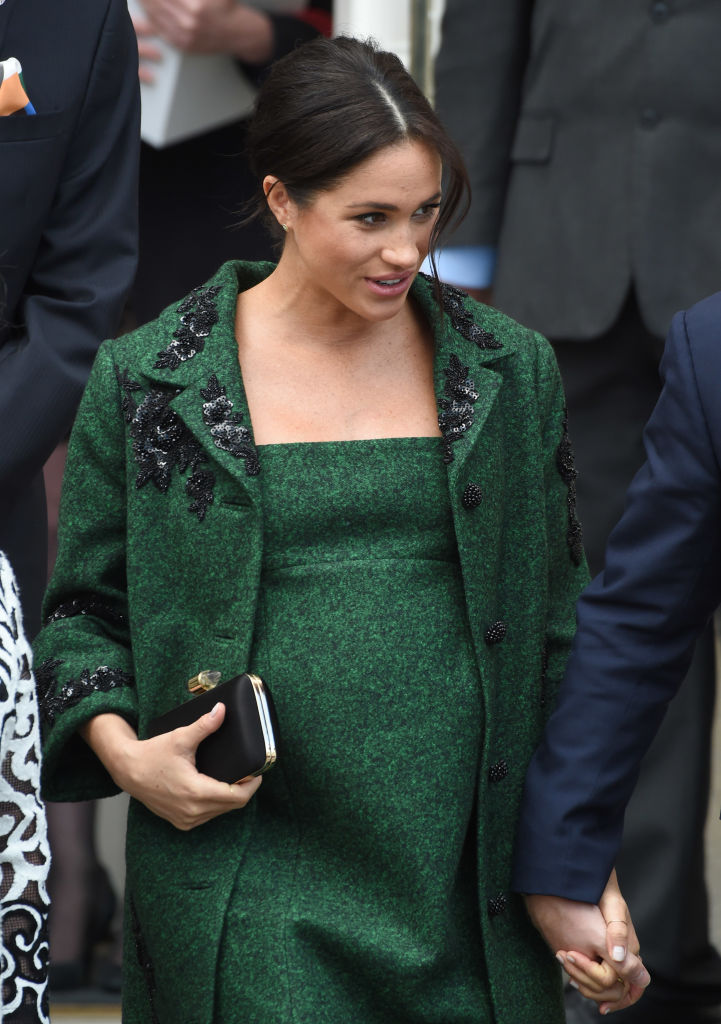 13. THE NORM FOR THE DELIVERY
Back in the days when Queen Victoria and Queen Elizabeth II were producing heirs to the throne, the tradition was to have babies in royal residences. Parties of doctors and midwives came to the palaces to set up makeshift maternity wards. 
Rumor has it that Duchess Meghan had prepared a home birth for Archie, following in Her Majesty's footsteps. However, biology can mess the best-laid plans. Express explained that Markle was passed her due date and was rushed to the hospital. Although the reasons are unknown, they prevented her from delivering baby Sussex the way she wanted.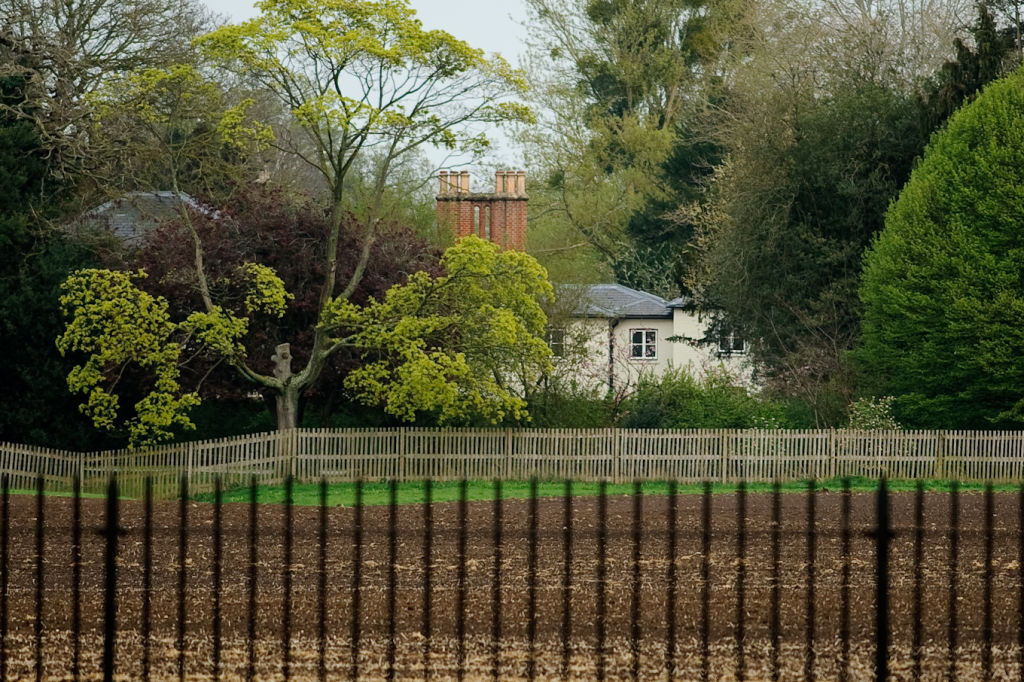 12. THE CHOSEN CLINIC
If home birth is not an option, noble mothers-to-be need to be taken to a hospital, and there is a particular one. As per tradition, expectant royal mothers deliver their bundles of joy at the Lindo wing of St. Mary's Hospital in Paddington, London. 
That's a custom that Princess Anne started when she welcomed her firstborn, Peter Phillips, in 1997, according to MSN. Diana followed suit when her sons arrived, and then we got Middleton. She did so not only once or twice, but three times. Markle broke tradition by giving birth at the private Portland Hospital in Westminster, London, as per The Time.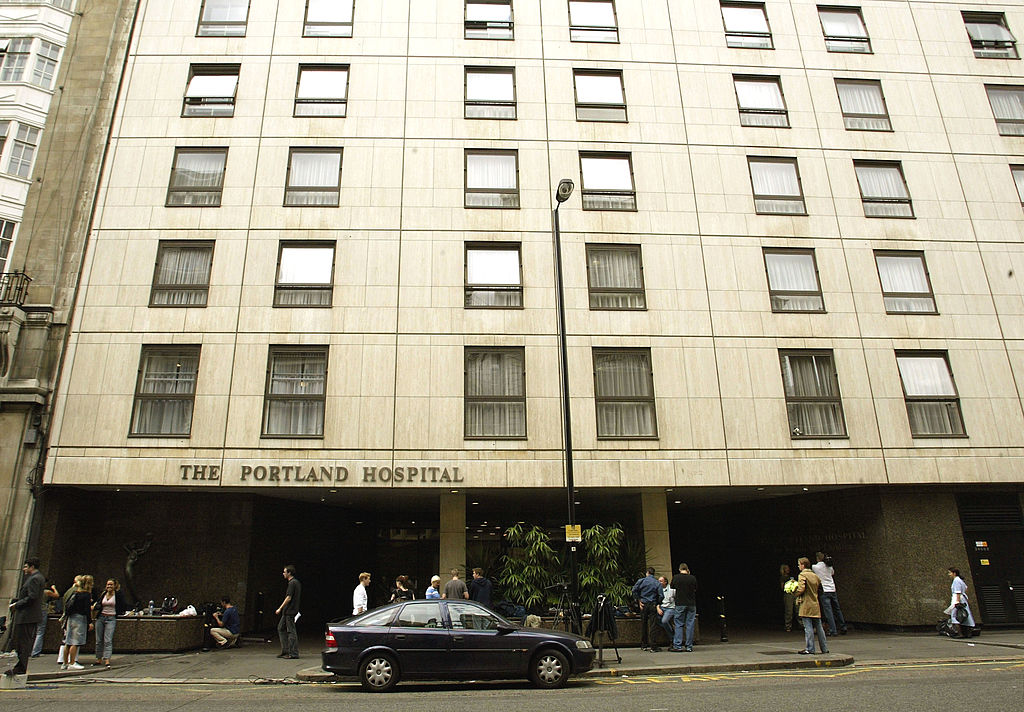 11. PLENTY OF PRESENTS
As might be expected, wellborn babes are showered with gifts from well-wishers. Undoubtedly, it is not that they could possibly need something, but people enjoy presenting them with toys and objects. For instance, before Archie's arrival, Harry and Meg picked some during their royal tour last year, including a plush kangaroo that Australia's governor, General Peter Cosgrove, gave them.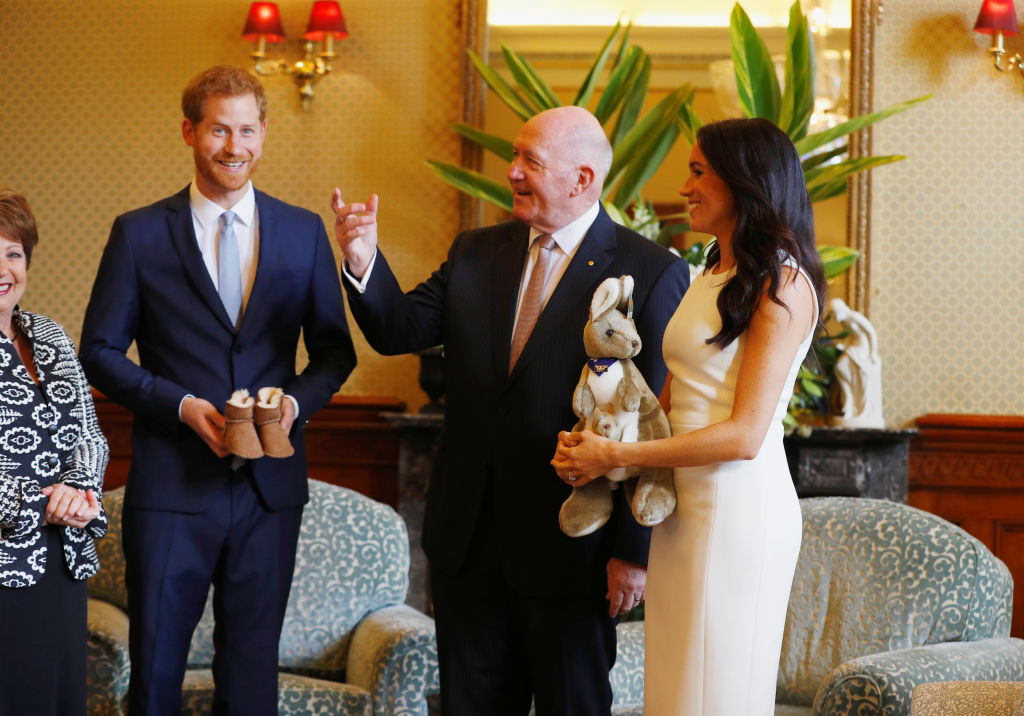 10. A PARTICULAR OUTFIT FOR CHRISTENINGS
When the time comes for infants to be baptized, they don't do so in regular clothing. There's a special robe called the royal christening gown. As The Telegraph noted, the one started the custom was Queen Victoria when she had her oldest daughter in 1841. 
Sixty-two other babies later, the family still used the original gown, a Victorian piece that Janet Sutherland designed and made of Honiton lace and Spitalfields silk. However, in 2008, when James Viscount Severn was born, it was time to give the fragile 163-year-old gown a break. Thus, Her Majesty commissioned her wardrobe advisor, Angela Kelly, to recreate the piece, resulting in a perfect replica.
9. SPECIAL WATER
And talking about christenings, the outfit is not the only exceptional aspect. Blue-blood infants also get the exclusive privilege of being baptized with water from the River Jordan for the religious ceremony. But what is so special about that location?
Express explained that the river is believed to be the same place where Saint John baptized Jesus. Therefore, it is a popular place of pilgrimage for Christians, and it's also a nod to the monarchy's faith. But there's a fun fact: Prince William was christened with tap water as the Palace had a shortage of the holy liquid at that time, by Pop Sugar.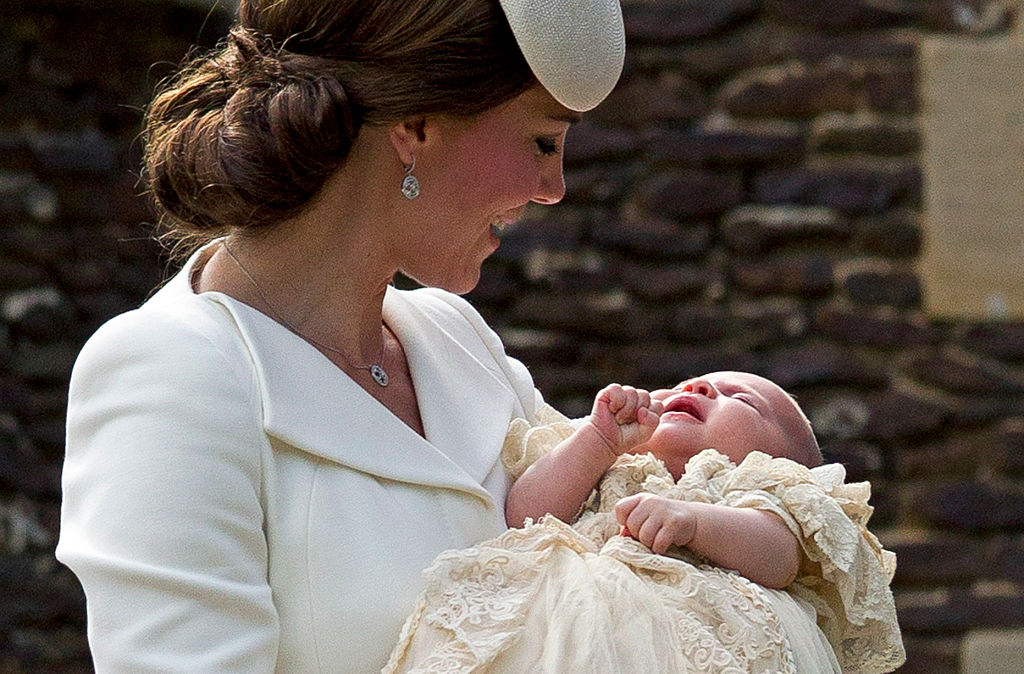 8. AND ALWAYS THE UNIQUE WATER CONTAINER
It is no regular bowl. Unique water requires proper storage, and the royal one is renowned as the Lily Font, as per Pop Sugar. One more time, Queen Victoria was the trendsetter. She commissioned the silversmiths Edward Barnard and Sons in 1840 to make a font for the christening of her daughter, Princess Victoria in February 1841. 
The result was a stunning silver-gilt font with the form of an expanded flower, featuring leaves on the outside and many cherubs playing harps at the base. The piece is kept at the Jewel House in the Tower of London when it is not in use. All royals since Princess Victoria have used it expect Princess Eugenie as she had a public christening in 1990.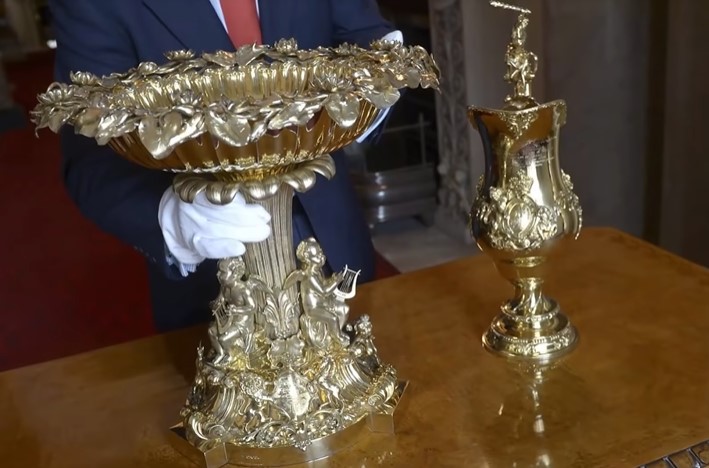 7. A BUNCH OF GODPARENTS
Traditionally, babes get a minimum of five godparents that often represent both sides of the family. Vanity Fair noted that these people serve as guidance for them through life to maintain their faith. Prince Charlotte had five official godparents, whereas George got seven, and little Louis obtained six. As for Archie, the matter remains a secret. 
6. THE GUY IN CHARGE
Christening can take place in any church of chapel parents choose. However, the person who would lead the ceremony is always the same: the Archbishop of Canterbury. Justin Welby is the most senior bishop in the Church of England, so royal protocol dictates he's the most suitable to perform the rite.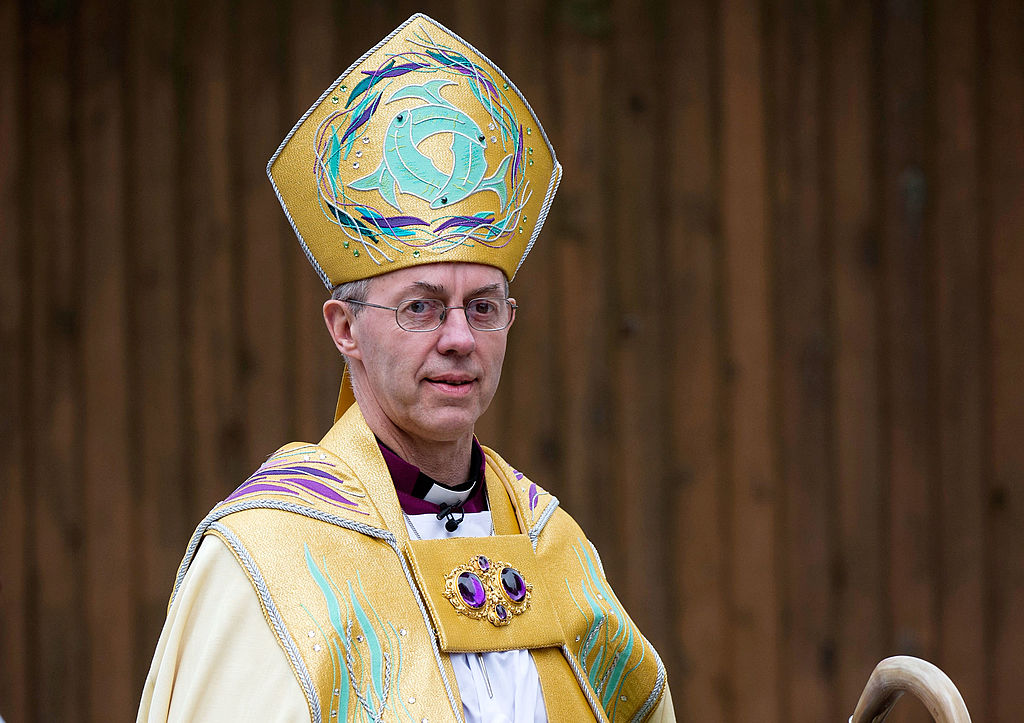 5. PUBLIC APPEARANCE
Right after a babe arrives, eager royal followers and the press await outside the hospital to get the first glimpse of the creature. Princess Diana set a precedent when she stood on the steps of the Lindo Wing after having William. However, with Archie, we had to hold on for two long days to see his debut and know his name. But it was worth the wait!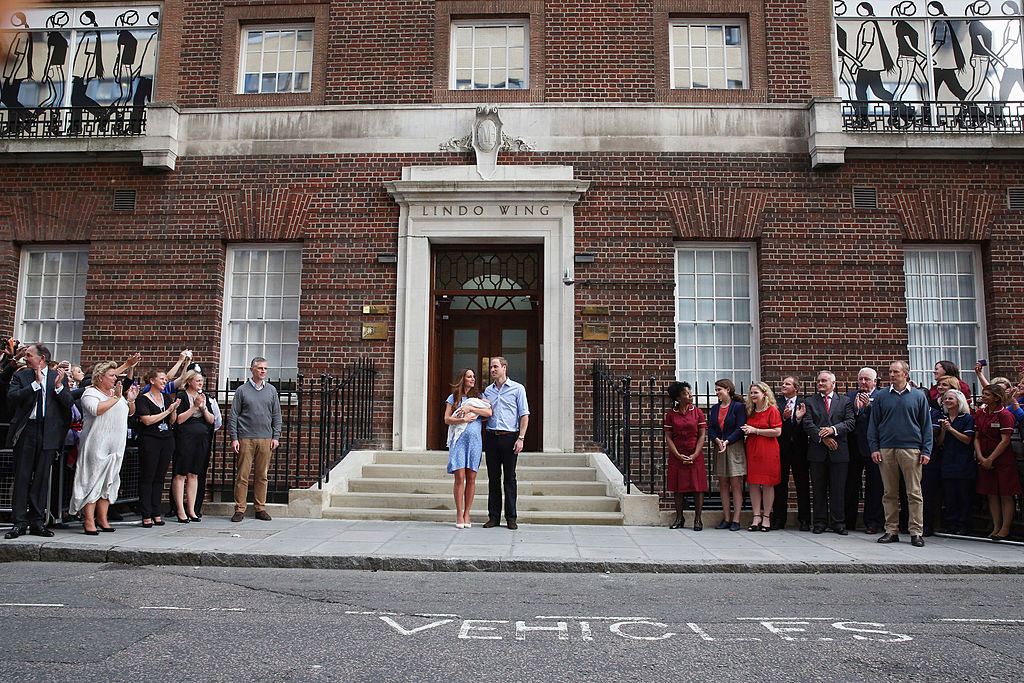 4. THE ROYAL OBSERVER
Before Prince Charles' birth in 1948, it was customary that the British home secretary attended all royal arrivals, supposedly intending to serve as a witness that could verify the event. Thank goodness the Queen cut out the practice before her firstborn was welcomed and paved the way for more privacy for the family.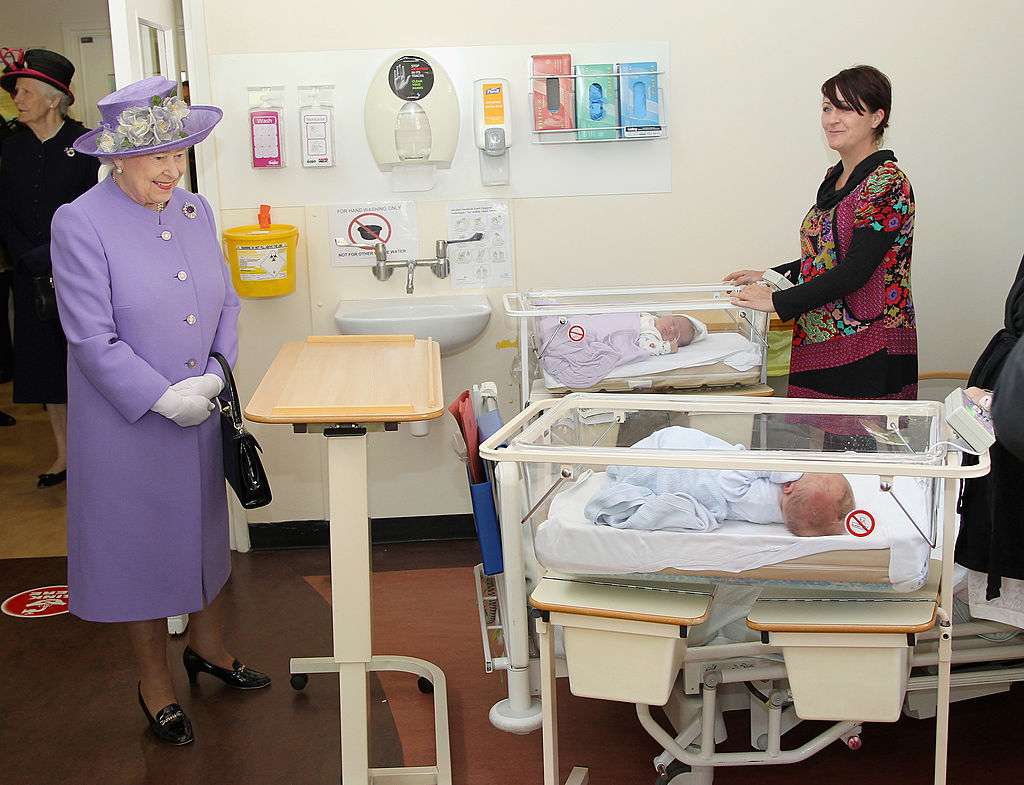 3. WEAPONS TO CELEBRATE
The arrival of a new heir to the British throne has to be celebrated in style, and for the monarchy, that means a gun salute. Following the birth announcement, The Honourable Artillery Company fires a 62-gun salute at the Tower of London. A basic salute entails 21 rounds with 10-second intervals.
However, since the Tower of London is considered a royal location, that adds 41 shots to the equation. The entire shebang takes approximately 10 minutes. That was what soldiers did to honor Princess Charlotte's arrival at 08:34 BST on May 2, 2015, by Independent.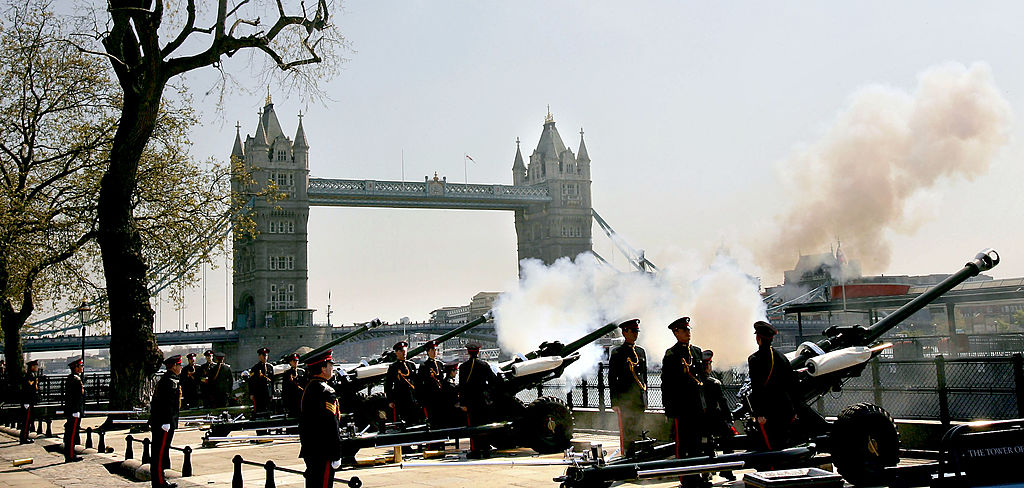 2. MORE GUNS
One salute is not enough. Another group of soldiers from The King's Troop Royal Horse Artillery march from Wellington Barracks to Hyde Park to fire some extra 41 shots there, often starting at around noon. Gun salutes are a bid deal for the monarchy; they mark other momentous events such as Her Highness' birthday and the State Opening of Parliament.

1. ANNOUNCEMENTS AROUND THE CITY
Royals are not the only ones who like communicating the good news of a new infant. Other landmarks around the city join in on the fun. Places such as the London Eye, Trafalgar Square, and Tower Bridge illuminate either pink or blue depending on the gender. For Archie's birthday, the BT Tower went further by showing a banner that read, "It's a Baby Boy," as per The Telegraph.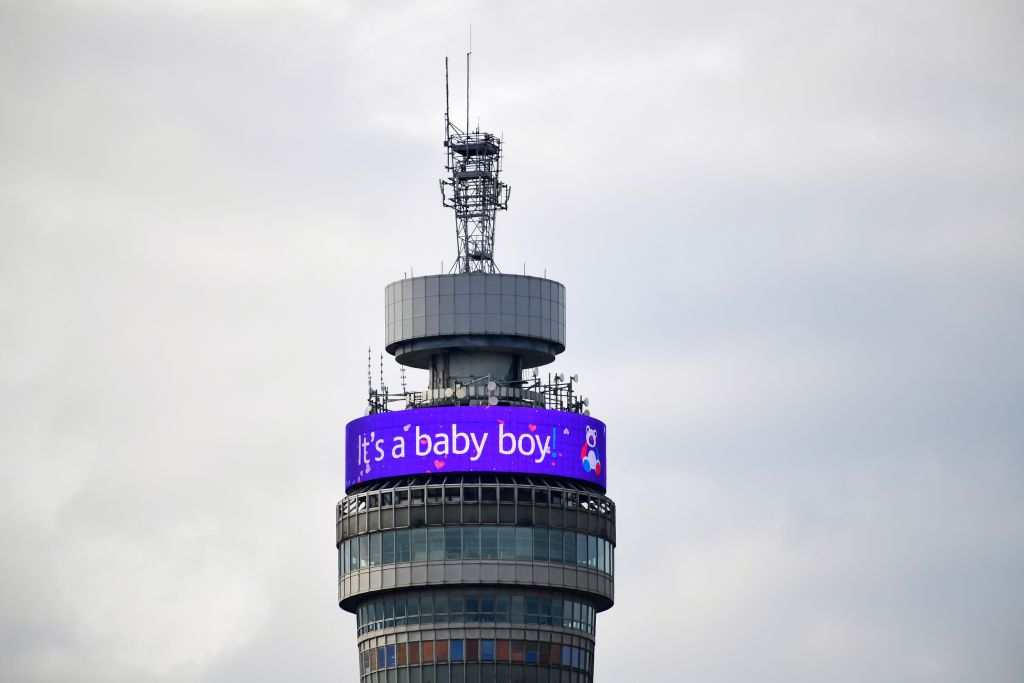 Wow! We had no idea that a royal birth and childhood could entail so many rules and protocols. Now, we are dying to know which was the most shocking one for you. Share your thoughts with a comment in the section down below. And see you next time! 
Source: Good Housekeeping, Her, The Sun, CheatSheet, The Telegraph, Town & Country, Pop Sugar, The Time, The Telegraph, Vanity Fair, Cosmo, MSN, Independent, Express, Express
Related: