The Way "Game of Thrones" Actors Should Look According To The Book
When shows are based on books, the casting has to be specific because each character has their own description. In the case of Game of Thrones, some people do not look exactly like what George R.R. Martin described, and this is sometimes due to the way they want to tell the story. Here we have a comparison of some characters in the show in relation to what is in the novels.
CHAPTER 1: Yara/Asha Greyjoy
Aside from the fact that showrunners changed Asha's name to Yara on the series, actress Gemma Whelan is not exactly like the character described in the books in terms of looks. Her personality is almost perfect, though. The description reads:
"[…] lean and longlegged, with black hair cut short, wind-chafed skin, strong sure hands, a dirk at her belt. Her nose was too big and too sharp for her thin face, but her smile made up for it."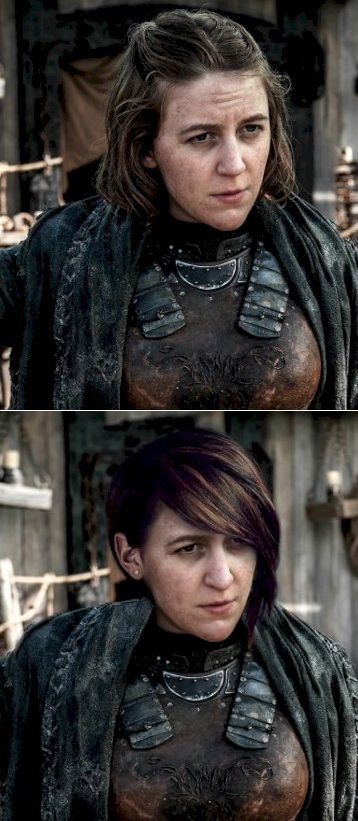 Bran Stark
Actor Isaac Hempstead-Wright brings life to the character, but he is not like him in looks because the series ignored the fact that most of the Stark children took after Catelyn and her Tully family. According to Martin,
"Catelyn had always thought Robb looked like her; like Bran and Rickon and Sansa, he had the Tully coloring, the auburn hair, the blue eyes." 
If Isaac got some contacts and painted his hair, he would be perfect.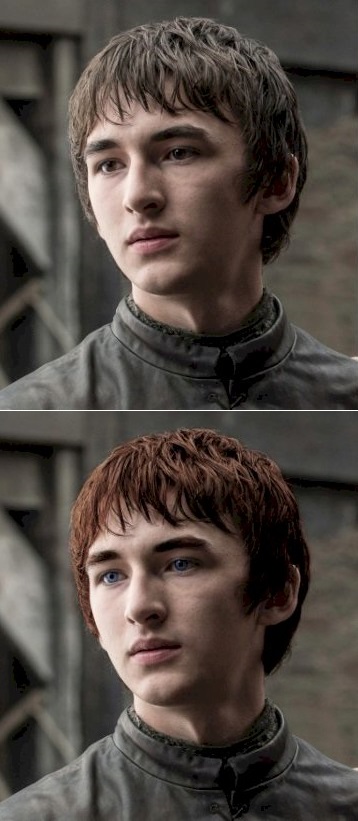 Brienne of Tarth
Actress Gwendoline Christie does a great job because of her height, hair color, and manner, but it's unlikely that she will match the character's description because Brienne has gotten into many altercations that have altered her face.
"Beauty, they called her… mocking. The hair beneath the visor was a squirrel's nest of dirty straw, and her face… Brienne's eyes were large and very blue, a young girl's eyes, trusting and guileless, but the rest…" "Her features were broad and coarse, her teeth prominent and crooked, her mouth too wide, her lips so plump they seemed swollen. A thousand freckles speckled her cheeks and brow, and her nose had been broken more than once."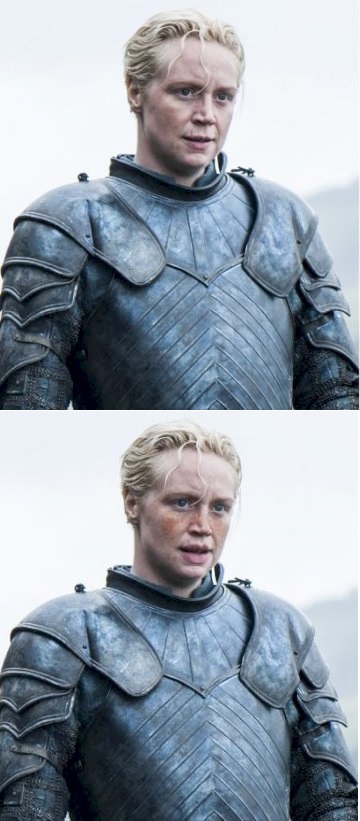 Daario Naharis
We saw two different actors portray this role, but unfortunately, none of them were like the one in the books. The description reads:
"Daario Naharis was flamboyant even for a Tyroshi. His beard was cut into three prongs and dyed blue, the same color as his eyes and the curly hair that fell to his collar. His pointed mustachios were painted gold." Maybe, it was too weird to have him as a love interest for Dany on the show.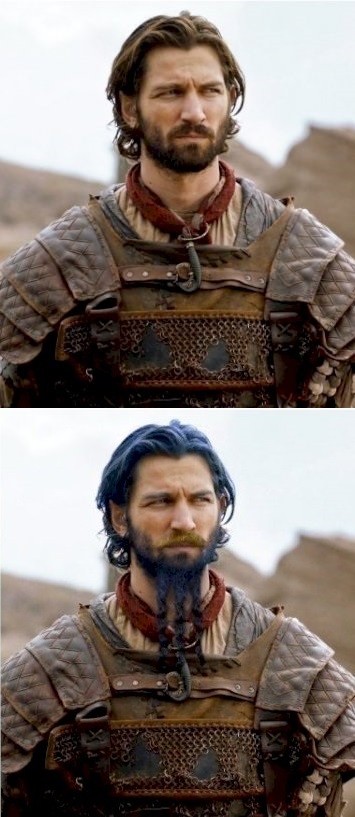 Syrio Forel
While this character was minor in both the show and the novels, he was definitely a fan favorite, though actor Miltos Yeromelou has a full head of black hair.
"The hall seemed empty, until an unfamiliar voice said, 'You are late, boy.' A slight man with a bald head and a great beak of a nose stepped out of the shadows."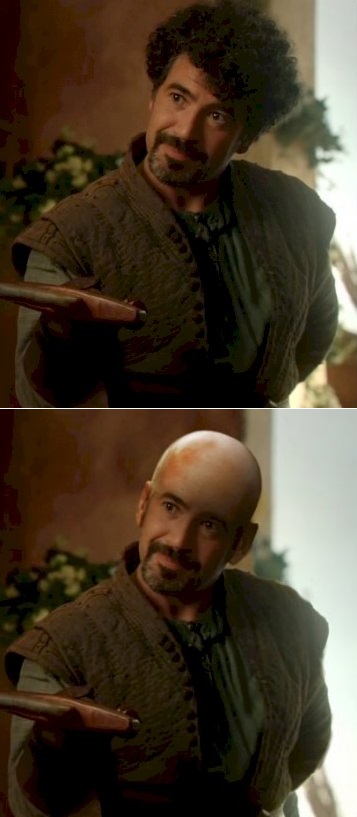 Click the next slide to see how Euron Greyjoy, Sandor "The Hound" Clegane, Jorah Mormont, Ramsay & Roose Bolton should look according to the book