The Lovely Marriage of 'This Is Us' Justin Hartley and 'All My Children' Chrishell Stause
Fans absolutely love when their favorite television shows agree to put together crossover episodes. But they surely never expect the characters to fall in love in real life. It turns out that's precisely what happened with This Is Us star Justin Hartley and All My Children actress Chrishell Stause.
It is said that love could be unexpected, and that seems to be Justin and Chrishell's case. And more than enamored, these lovebirds already tied the knot in an intimate wedding ceremony. Luckily for all the fans, we have all the nuts and bolts of it. Read everything about it in this article!
"The next day, I texted my friend: 'I found him.'"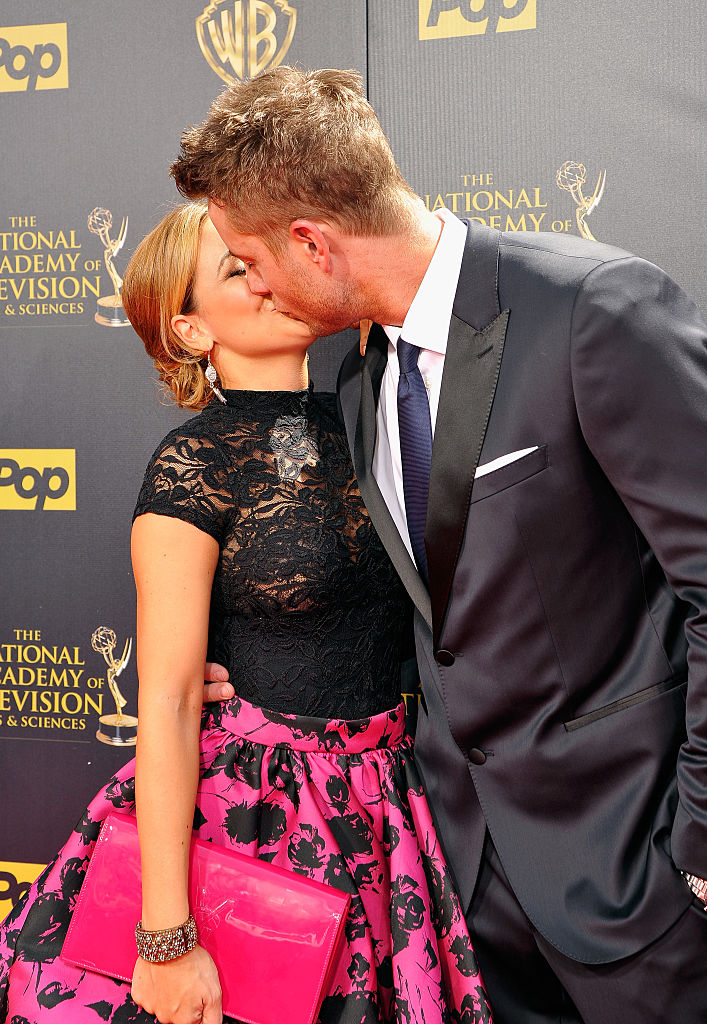 THE BEGINNINGS OF THE ROMANCE
By The Netline, Justin and Chrishell met in 2013, and both instantly knew they had hit the jackpot. Although the sparks between them were more than obvious, the actress played hard to get, so the couple started dating in 2014 following a mutual friend's encouragement. 
And thank goodness they listened to that friend. PEOPLE revealed what Stause did on their very first date as she told the source, "The next day, I texted my friend: 'I found him.'" It was all meant to be! But the feelings were mutual. Justin also unveiled he knew right away that she was the one.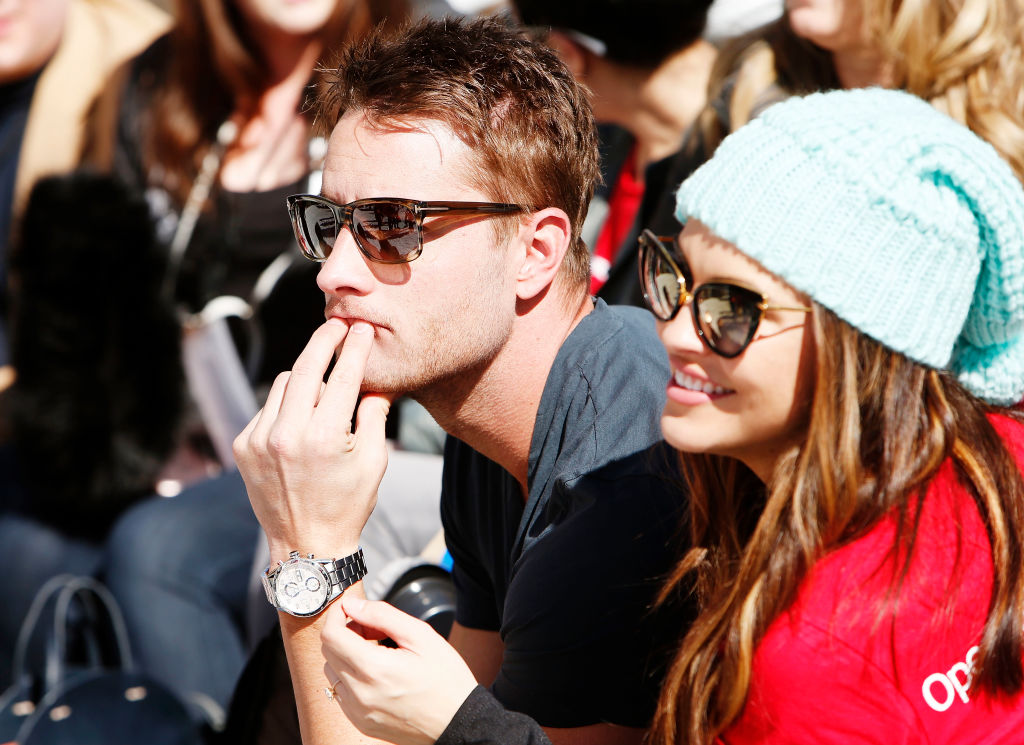 That very same year, a representative for the actress confirmed the relationship after they were spotted on the red carpet of 2014's Unbridled Eve Derby Prelude Party. The romance blossomed perfectly, so it comes as no surprise that Hartley and Stause would be seen together every opportunity they got. 
TAKING THE BIG STEP
After nearly three years together, the actor popped the question in July 2016, according to Good Housekeeping. The bride-to-be announced the news to the world on her Instagram account by showing off her gorgeous engagement ring. 
The long two-year engagement gave them time to plan their dream wedding, so it's safe to assume that they wanted a faultless big day. This may have been Stause's first time being married, but Hartley has played the husband role before. According to Marie Claire, Justin tied the knot with Lindsay Korman in 2004.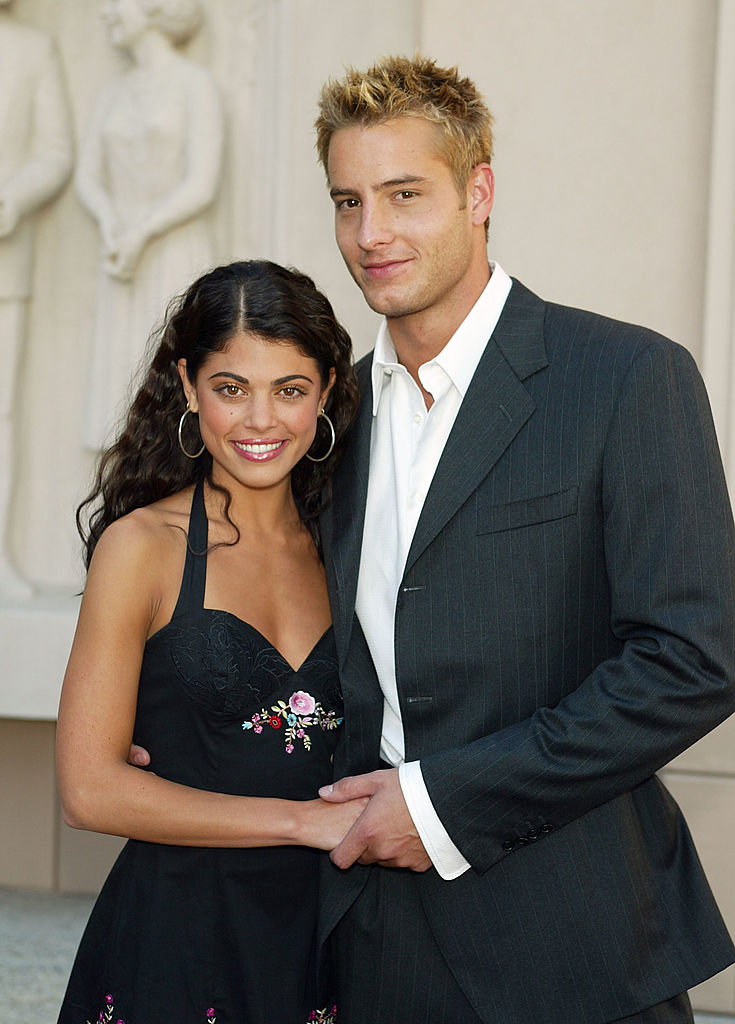 The couple shares a daughter, Isabella Hartley, but sadly, the marriage started to have problems shortly after. They ultimately decided to separate in 2012. As for Chrishell, she was engaged to Glee star Matthew Morrison but called off the plans after finding out Morrison had cheated on her, as per The Netline. 
Now, it was time for her to marry the love of her life.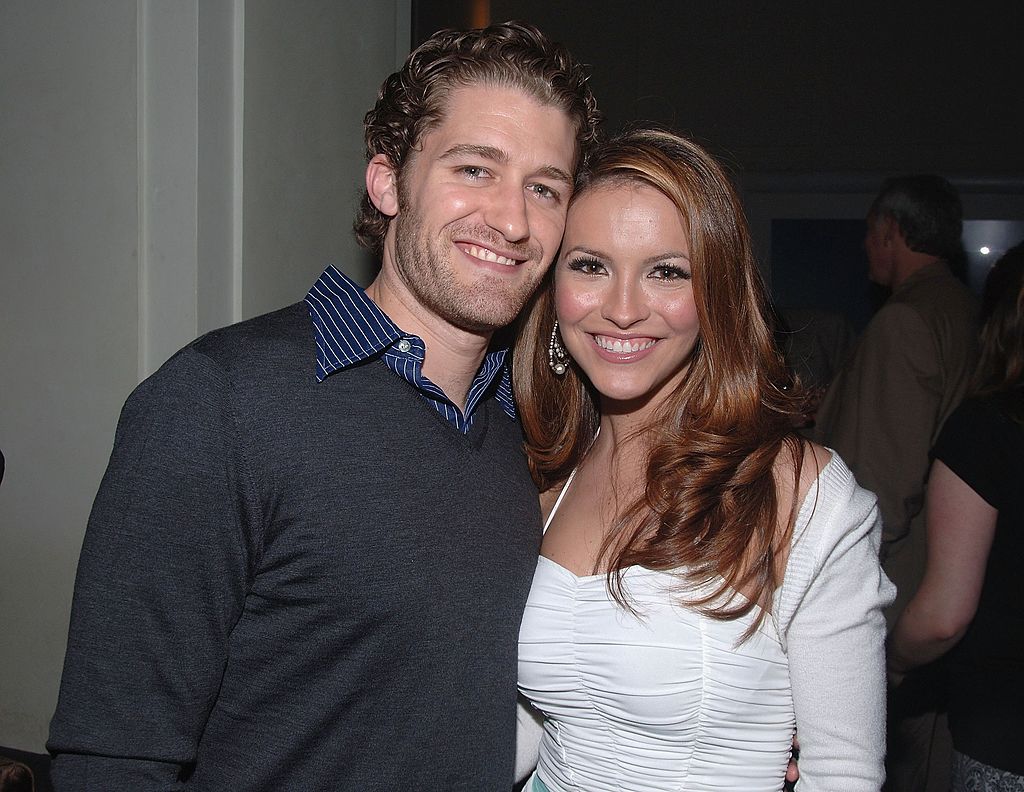 ALL THE DETAILS OF THE BIG DAY
And with such an adorable romantic story, it was about time for these lovers to formalize their love before God. Justin and Chrishell finally took vows on October 28, 2017, which is the same date they met some years before. The intimate ceremony was open only to family and a select group of friends at the Calamigos Ranch in Malibu. 
Members of the cast of This Is Us, including Mandy Moore, Sterling K. Brown, and Milo Ventimiglia were all present for the wedding among the 75 guests, according to PEOPLE. Some of the attendees claimed that the ceremony was personal and heartfelt.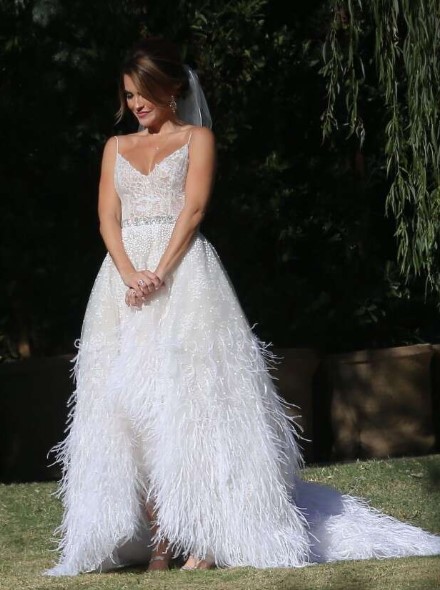 The groom waited for his soulmate donning a navy Brooks Brothers tuxedo with a bow tie instead of the classic all-black look with a white shirt and black tie. As for the bride, she looked stunning with her hair pulled back in an elegant chignon and wearing a hand-picked Monique Lhuillier dress.
The number featured an A-line feathered skirt that partially exposed her legs. It also had spaghetti straps and a low-cut back, with crystal beading embellishing the top of the garment. The star couple of the day read vows and then sealed their love with a kiss under a canopy of trees.
After the recitation of the vows, during which Stause promised to always be by Hartley's side, just like the Dodger's in the World Series, they danced to the sound of Do You Love Me by The Contours. The moment couldn't be any more perfect!
Then, the newlyweds and their close family and friends sat down to enjoy a meal of roast chicken and prime ribs in an outdoor dining area with rustic and romantic themes. The decor also included pink peonies adorning the tables and chandeliers hanging from trees.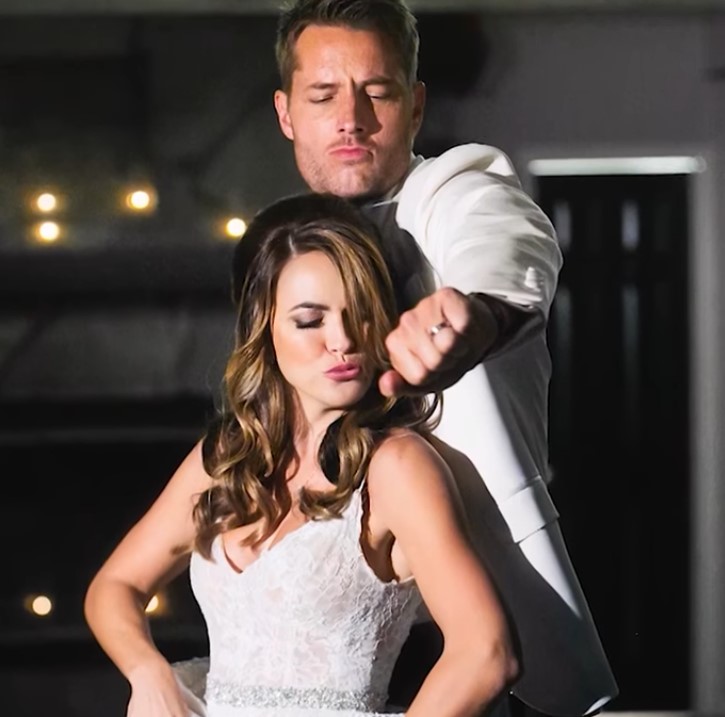 RIDING HIGH, THEN AND NOW
The actress and the actor looked extremely in love on their big day. In fact, Stause claimed of that day, "They don't make them any better than Justin, and I could not be more thrilled to officially be Mrs. Hartley!" And it appears that almost two years later, things are getting better. 
Shortly before they tied the knot, they were spotted at the 2017 Emmy Awards which took place at the Microsoft Theater in Los Angeles. That same year, Hartley wrote on his Instagram, "The best day, the best friends and family, the best wife!," while recalling their big day on their first anniversary in October 2018. 
More recently, Stause poured her heart in January for her hubby's birthday when she posted some snaps with him on her Instagram account. She described him as kind, gracious, hilarious, and with the biggest heart that she knows. Then, the actress added: 
"You make every single thing fun whether it's a (what could normally be a nerve-wracking) red carpet, our camp out nights on the couch, or trekking through remote Alaska. I always feel like my cheeks hurt from laughing. HAPPIEST BIRTHDAY to the ultimate best friend; I love you so much!!"
According to US Weekly, now that they have been officially husband and wife for 21 months, the soulmates have a low-key life, staying in to cook together and watch movies. As for children, Justin only stated, "We'll see." Perhaps, that means that the couple will stick to Justin's 13-year-old daughter Isabella for now. Fair enough!
What do you think about the romantic path of Justin Hartley and Chrishell Stause? Starting from their first encounter to their wedding day, everything has been flawless. And we can only wish them more happiness in the years to come, don't you think? Share your opinion in the comment section below!
Source: US Weekly, Marie Claire, PEOPLE, The Netline, Good Housekeeping, PEOPLE
Related: