Inside the Troubled Relationship of John Wayne and His Second Wife, Mexican Actress Esperanza Baur
John Wayne was a brilliant actor best remembered for his embodiment of a strong cowboy and his contribution to Indians genre. The actor's off-screen life was equally defining of his existence.
Born on May 26, 1907, John attended the University of Southern California in 1925. During summers, he worked at the Fox Film Corporation as a propman. During his time at the film corporation, John developed a friendship with director John Ford who would later cast him in small film roles from 1928.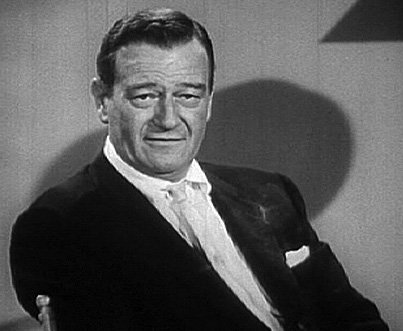 His Acting Career
John's first leading role came two years later in the movie "The Big Trail." The next eight years were full of gigs in over 60 low-budget motion pictures, and the audience mostly saw John as a cowboy, a soldier, or other notorious rugged men with a taste for adventure.
His real star stature came in 1939 when director Ford cast him as the Ringo Kid in "Stagecoach." A year later, John's role in "The Long Voyage Home" earned him a solid place in Hollywood, all thanks to his compelling performance.
Although he was a brilliant actor, John was often criticized throughout his career by those who questioned his versatility. Nonetheless, he persisted as a cinematic icon in the land of Hollywood.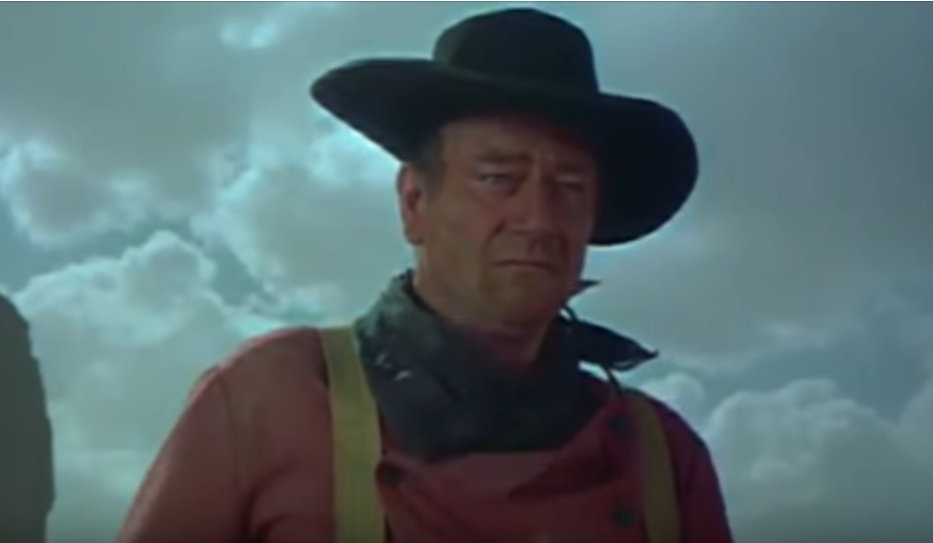 His Controversial Playboy Interview
In 1971, John had an interview with Playboy wherein he talked about some very controversial topics. Unfortunately, it resurfaced in March 2019, which made people change their perception of the legendary actor.
One of the things John said was that, until black people got "educated to a point of responsibility," he believed in white supremacy. The actor added that he wouldn't stand that "irresponsible people" were in positions of leadership.
"I don't feel we did wrong in taking this great country away from the [Native Americans]. Our so-called stealing of this country from them was just a matter of survival. There were great numbers of people who needed new land, and the [Native Americans] were selfishly trying to keep it for themselves," admitted John.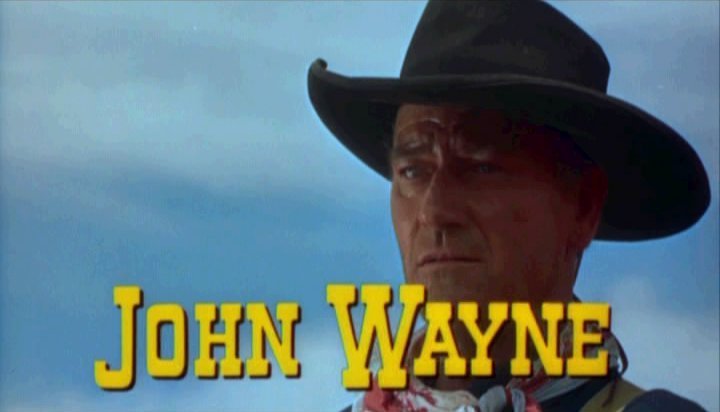 His Thoughts on Social Programs
Later, he shared his thoughts on social programs saying that, although he was a socialist when he was younger, his beliefs changed over the years.
For John, a person should not receive welfare if they don't do anything to earn it. "I believe in welfare – a welfare work program," he said.
To make matters worse, the actor said that "Midnight Cowboy," the 1969 movie starring Dustin Hoffman and Jon Voight, was a perverted film. He even labeled it as "a story of two [homosexuals]" due to the "wonderful love of those men."
People's Reactions
Despite John's controversial interview taking place almost five decades ago and being dead since 1979, several people requested the authorities to rename John Wayne Airport, located in Orange County, California.
Ethan Wayne, one of the actor's children, spoke up and defended his father saying that judging the late actor based on an "interview that's being used out of context" would be an "injustice."
"[John] didn't care what race, gender, sexual orientation you were. He cared how well you did your job," added Ethan.
"I drink for comradeship, and when I drink for comradeship, I don't bother to keep count." 🍻 Cheers! (Duke at a Party for Milton Berle in 1955 in LA) pic.twitter.com/NGIJ2K3tHV

— John Wayne Official (@JohnDukeWayne) July 25, 2019
His First Wife, Josephine Saenz
John married his first wife, Josephine Saenz, on June 24, 1933. The couple had four kids together: Michael, Toni, Melinda, and Patrick. They officially parted ways in 1944 since John was unable to make enough time for his family.
Their two sons followed in John's footsteps and embarked on a career in the entertainment industry. In Michael's case, he was a film producer and actor who died in 2003 due to heart failure, one of the complications from lupus.
Patrick, who is 80 years old at the moment, worked as an actor until his retirement in 1997. He worked in more than 40 films and shot 11 next to his father.
John Wayne was a huge fan of playing chess & would keep a chess board wherever he went! You'd be hard pressed to find someone that could keep up with Duke on the chess board ♞ pic.twitter.com/S4Bja54Kr4

— John Wayne Official (@JohnDukeWayne) July 23, 2019
His Third Wife, Pilar Palette
In 1954, John and the Peruvian actress Pilar Palette got married. Together, they had three children: Aissa, John Ethan, and Marisa. In 1973, they got divorced. After that relationship, the actor never married again.
Just like his half-brothers, John Ethan became an actor. The most successful project he worked in was the soap opera "The Bold and the Beautiful."
At the moment, he is 57 years old but stepped away from acting. Instead, he manages John Wayne Enterprises and is the director of the John Wayne Cancer Foundation.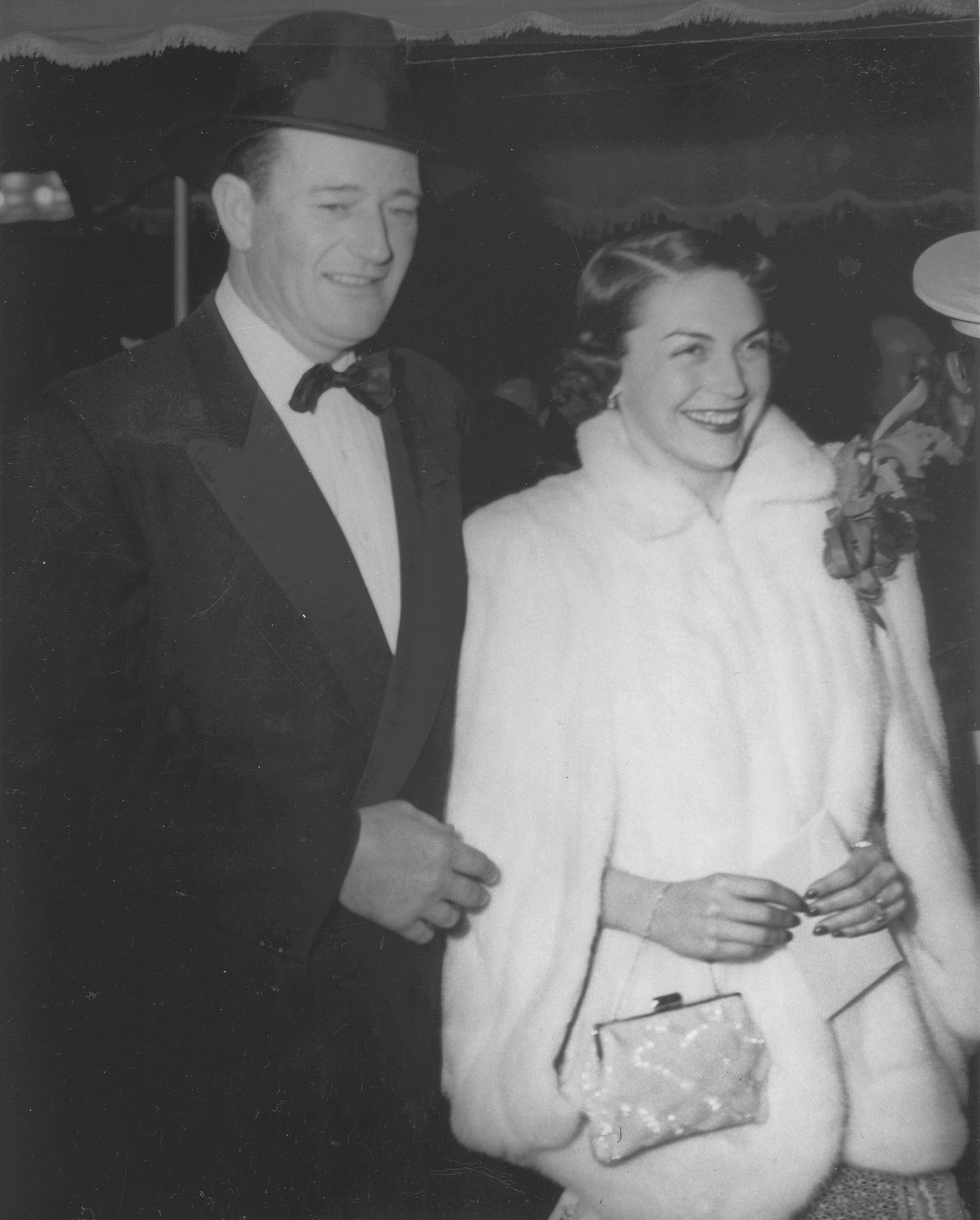 His Tumultuous Marriage with Esperanza Baur Diaz
While vacationing in Mexico, John met his second wife, Esperanza Baur Diaz also known as Chata. Apparently, the actor had a weakness for Spanish-speaking women as his three wives were either of Spanish American or Hispanic descent.
John and Chata got married on January 17, 1946, in California. Although their chemistry was quite strong, they had a difficult marriage from the very beginning as John was too dedicated to work.
Apart from that, the couple did not have any kids during their seven years of relationship. Reportedly, Chata was jealous of John's devotion to his children, something that deeply affected their relationship.
Start off your Monday with a good laugh from Lucy & the Duke! 😂 pic.twitter.com/gcLTda7UQ9

— John Wayne Official (@JohnDukeWayne) July 22, 2019
Cheating Allegations
Their marriage was filled with controversy. The Mexican actress even accused John of having an affair with actress Gail Russell. The actor fought back accusing her of being romantically involved with hotel heir Nicky Hilton.
After years of a tumultuous relationship full of fiery, alcohol-fueled arguments, the couple finally separated in May 1952. In the spring of 1953, Chata requested a restraining order to be placed against John for alleged violence. 
The look you give someone who has never seen a John Wayne movie 🤨 What's your favorite John Wayne film? pic.twitter.com/iHSnSPnBCg

— John Wayne Official (@JohnDukeWayne) July 19, 2019
Requesting a Lot of Money
She also demanded $9,000 (equivalent to more than $80,000 nowadays) as monthly alimony as opposed to John's offered $900. Defending himself over the matter, John said:
"I never, at any time during our marriage, struck my wife ... I will add that many times I had to protect myself from her temper--I call it 'woman handling.' Many times, I had to hold her arms and grab her foot when she was trying to strike or kick me." 
Ultimately, the preliminary ruled in favor of John, and the alimony was settled at $1,100 ($10,000 nowadays). Their divorce proceedings finished in November 1954. Sadly, only four months later, Chata passed away due to a heart attack. She was only 31.
"When the road looks rough ahead, remember the Man Upstairs and the word "Hope". Hang onto both and tough it out." 💪🏼 #JohnWayneValues pic.twitter.com/e9F9FltDHk

— John Wayne Official (@JohnDukeWayne) July 22, 2019
His Death
On June 11, 1979, John lost his battle with stomach cancer even though he was part of a cancer vaccine study aimed to ward off the disease. As per his request, his tombstone reads "Feo, Fuerte y Formal," which translated from Spanish means "ugly, strong, and dignified."
Ironically, his grave was marked in 1999 with a quotation from his controversial 1971 Playboy interview:
"Tomorrow is the most important thing in life. Comes into us at midnight very clean. It's perfect when it arrives and it puts itself in our hands. It hopes we've learned something from yesterday."
"You call the tune, you pay the piper" Will you be watching the Duke Days of Summer tomorrow night on @insp_tv? Cahill US Marshall is on at 9pm EST 📺 pic.twitter.com/F1HmgQqOpz

— John Wayne Official (@JohnDukeWayne) July 18, 2019
What do you think about John Wayne's controversial remarks in 1971? Do you think he should be punished for it even though it happened almost 50 years ago? What is the most memorable role of his career? We'd love to hear from you! Please, sound off in the comment section and share this article with your friends!
Get More Amazing And Related Articles Here: