Wallis Simpson: A Woman Who Changed the History of the British Throne
It was a love so real that it ended up completely changing the path of history. When King Edward III married Wallison Simpson in 1937, the British monarchy was in for a shock. Edward ended up abdicating the throne to be with the love of his life, becoming the first monarch to ever do so, and totally changed the line of succession.
So who was this woman who managed to change the course of history? And was all truly perfect in their paradise - or did Simpson secretly love a different man? Continue reading to find out!
WHO WAS WALLIS SIMPSON?
Born on June 19, 1886, Wallas was an American socialite from Blue Ridge Summit, Pennsylvania. Her dad was a wealthy flour merchant who passed away when Simpson was just a baby. After she and her mother moved to Baltimore to live with Wallis's aunt, the mother and daughter eventually got an apartment of their own, and Alice ended up remarrying.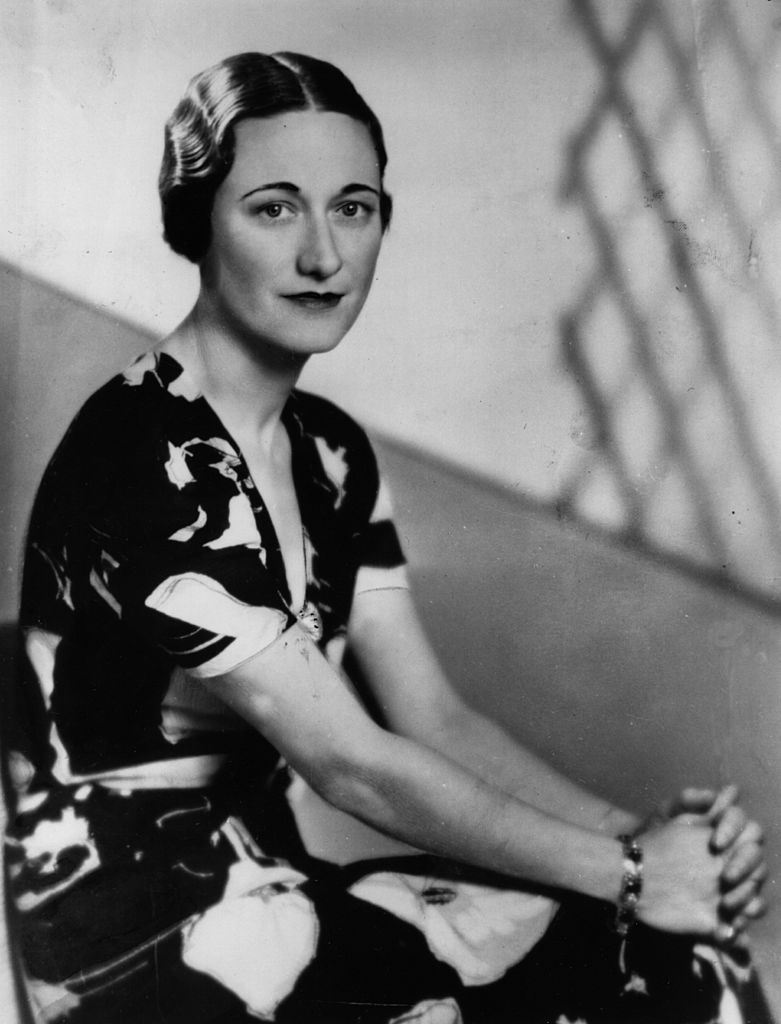 She attended Oldfields School, which is the most expensive in Maryland, was reportedly a bright student. A fellow pupil said of Simpson: "She was bright, brighter than all of us. She made up her mind to go to the head of the class, and she did."
HOW MANY TIMES WAS THE SOCIALITE MARRIED?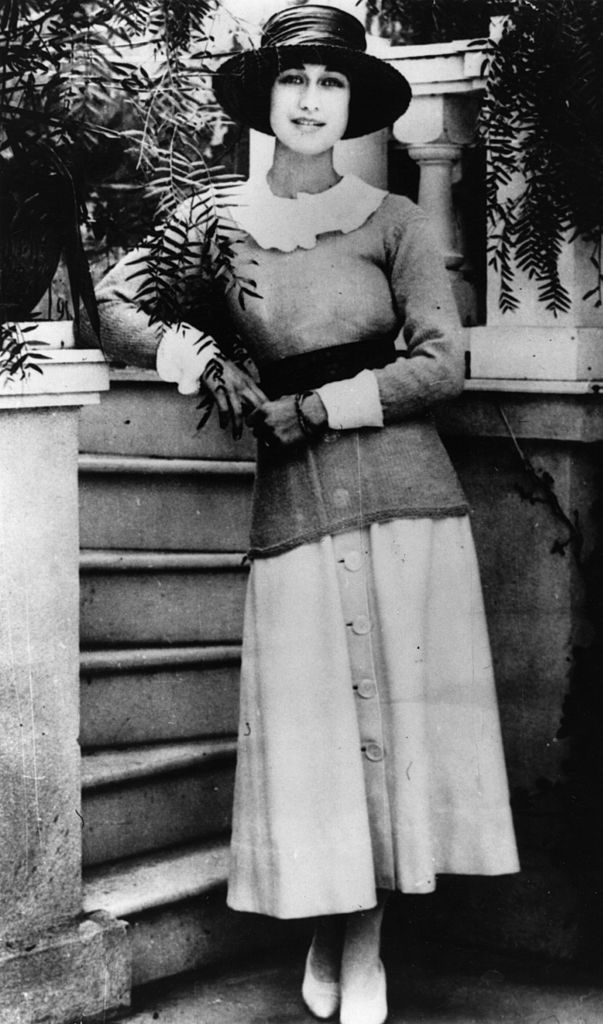 Before marrying Edward, Wallis had already been previously married - twice. To Earl Winfield in 1916, a US Navy aviator from Florida, and then shipping executive Ernest Aldrich Simpson, whom she wed in 1928, after divorcing from her first husband. It was around this time that Wallis met Edward's mistress, Lady Furness.
WHEN DID SIMPSON BECOME THE DUKE'S MISTRESS?
Lady Furness had introduced the two in 1931 and continued to cross paths for years ever since then. Allegedly, their romance officially began in 1934, but Edward, a prince at the time, denied the rumors to his father, King George V.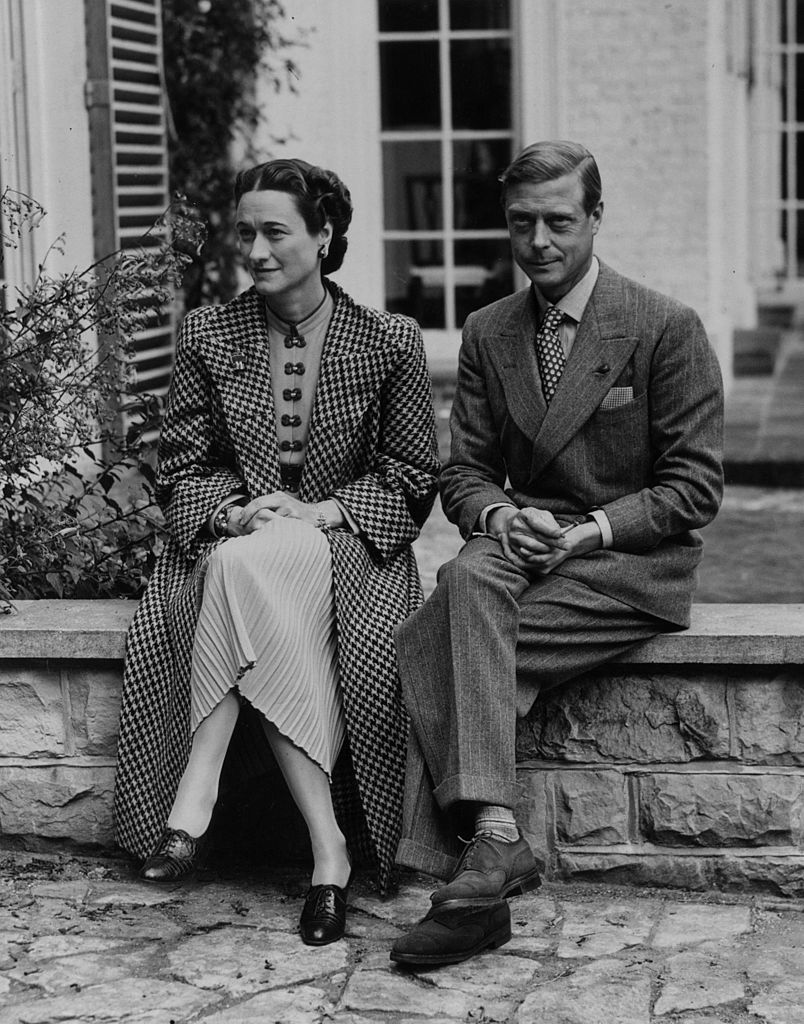 However, the pair secretly continued their courtship, against everyone's wishes. However, the following year, Simpson was officially presented in court, causing a massive outrage in the royal family, upon finding out her marital history.
EDWARD VIII AND THE ABDICATION FOR WALLIS
Once King George V passed away in 1936, Edward had ascended the throne. And this is where the trouble starting bubbling. People were beginning to fear that the new king was going to marry Wallis, which was deemed totally unacceptable since she was a divorced woman with two living ex-husbands. The Brits were also refusing to accept an American as their new queen, forcing Edward's mistress to flee to France in order to get away from all the scrutiny and press coverage.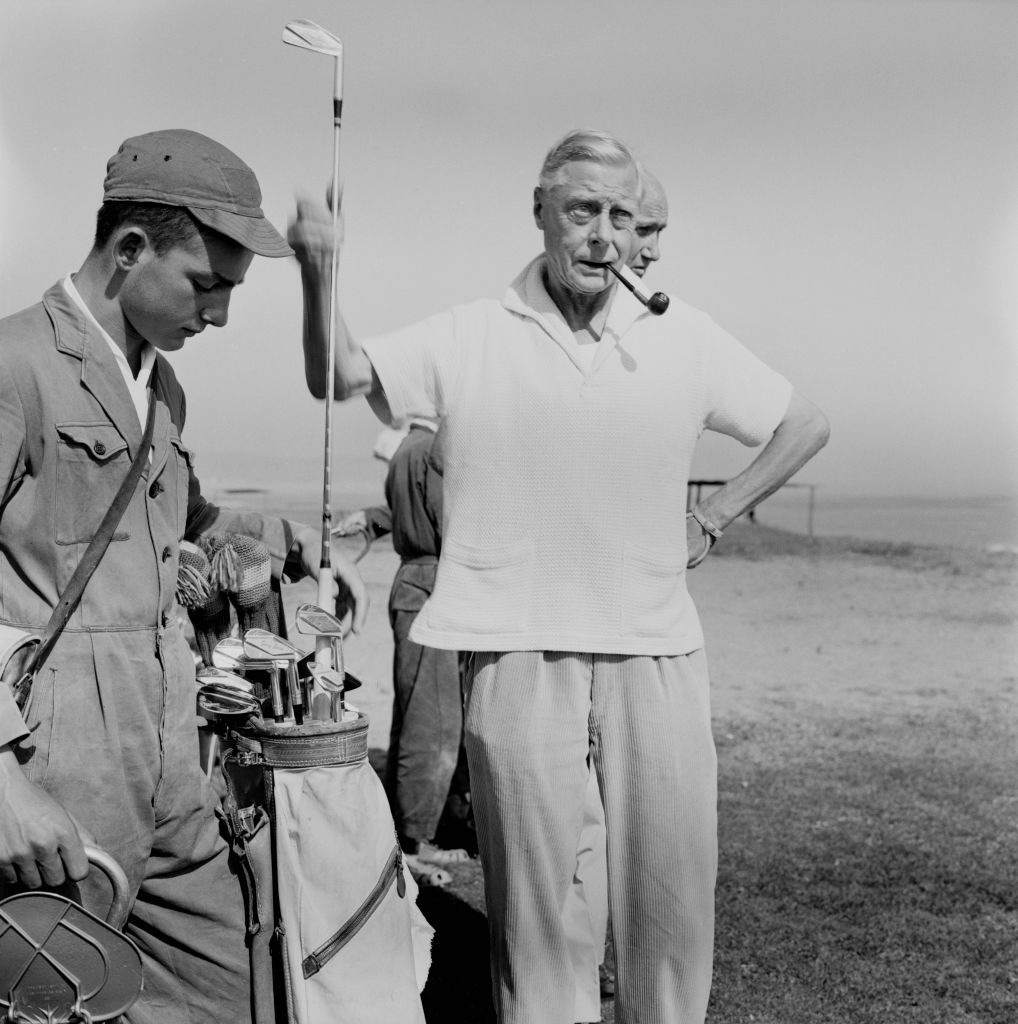 Once Simpson was officially granted the right to divorce from Spencer in 1936, Edward and Wallis planned to marry. However, the king was told via a letter from Parliament that he couldn't keep the throne and marry her, which resulted in something that sent the entire world into shock - Edward had made the decision to abdicate. 
"THE REAL WALLIS SIMPSON": AN EXCERPT
The following excerpt was taken from Anna Pasternak's new book, "The Real Wallis Simpson", which details the mistress' reaction to the news of Edward's plan:
"After she had read the explosive missive, Wallis felt numb. She said: "This was the end I had always known in the back of my mind was bound to come."
Realizing that the government's stance would trigger a crisis with the king, Wallis concluded: 'Clearly, there was only one thing for me to do: it was to leave the country immediately as [Sir Alexander] Hardinge had implored."
When Edward returned a few moments later, Wallis told him that her departure would be in everyone's best interests. "You'll do no such thing," he told her. "I won't have it. This letter is an impertinence."
"That may well be," replied Wallis. "But just the same, I think he's being sincere. He's trying to warn you that the government will insist that you give me up."
"They can't stop me. On the throne or off, I'm going to marry you."
On the throne or off, I'm going to marry you."— King Edward VIII
"Now it was my turn to beg him to let me go," Wallis later recalled. "Summoning all the powers of persuasion in my possession, I tried to convince him of the hopelessness of our position. For him to go on hoping, to go on fighting the inevitable, could only mean tragedy for him and catastrophe for me."
The Duke of Windsor was born #onthisday in 1894.

A popular prince, Edward became King in January 1936, however abdicated in December following constitutional issues surrounding his proposed marriage to socialite and divorcée, Wallis Simpson. The couple married in June 1937. pic.twitter.com/22anW9HcNw

— Portrait Gallery (@NPGLondon) June 23, 2019
Edward remained deaf to her entreaties. Taking Wallis's hand, he said: "I'm going to send for Mr Baldwin to see me at the palace tomorrow. I'm going to tell him that if the country won't approve of our marrying, I'm ready to go."
At this, the first mention between them of abdication, Wallis burst into tears. "David [as the royal was known by friends and family] was determined that I stay," admitted Wallis. "He insisted that he needed me, and as a woman in love I was prepared to go through rivers of woe, seas of despair, and oceans of agony for him."
She had fallen in love with Edward and was now all too aware of the sacrifice this would entail. Yet the thought of the vicissitudes of her suffering never seemed to register with him. Surely, the greater act of love would have been for Edward to let Wallis go? Yet he did not seem to be able to see matters from any other perspective than his own.
As far as he was concerned, he could not live without her and could not see that she might not be able to live with the consequences of his single-mindedness. Being blamed in perpetuity for stealing a beloved, popular king from his throne and almost destroying the British monarchy would prove to be a lifelong annihilating burden that Wallis was forced to bear.
Typically, Wallis later reproached herself—rather than Edward and his narcissistic neediness—for being deflected from her decision to leave England immediately. "I should have realized that this was the fateful moment—the last when any action of mine could have prevented the crisis."
The black sheep of the family. The Duke Of Windsor, Wallis Simpson and their pugs next to their representations in The Crown. pic.twitter.com/HCpOxJw47C

— The Crown (@TheCrownNetflix) February 25, 2018
She still could not fully comprehend that Edward was not going to let her go anywhere. Wallis also blamed herself for not realizing the true position of the king in the British constitutional system. Because she was accustomed to witnessing the apparent deference to his every wish, the fawning adulation that surrounded him, she was unaware of how vulnerable he really was and how little power he actually had vis-à-vis his ministers and Parliament. As a result, it was still inconceivable to her that his adoring public in Britain and the Empire would "ever allow anybody who had served and loved them so well to leave them."
The king summoned Stanley Baldwin to a meeting at Buckingham Palace on Monday, November 16 at 6:30 p.m. In the meantime, he tried to get hold of Lord Beaverbrook, the Canadian-born press baron, only to discover that he was halfway across the Atlantic on the ocean liner, Bremen. A chronic sufferer from asthma, Beaverbrook was heading for the drier, healing climes of Arizona. Edward managed to persuade his powerful ally to head back to Britain when the ship set sail from New York 12 days later."
The king abdicated the throne in December, forcing his stammering, younger brother "Bertie", Queen Elizabeth II's father, to become the new king. He broadcasted his decision through the BBC, stating that he couldn't complete his job as a king "without the help and support of the woman I love."
In 1937, the couple celebrated their marriage at the Château de Candé, with none of Edward's family members present at the ceremony. They became Duke and Duchess of Windsor.
WALLIS SIMPSON'S PASSING
The Duke of Windsor's death in 1972 evidently took its toll on Wallis. Until the end of her days, she lived her life as a recluse. The Duchess became extremely frail and eventually started suffering from dementia. She also had several falls and even broke her hip twice.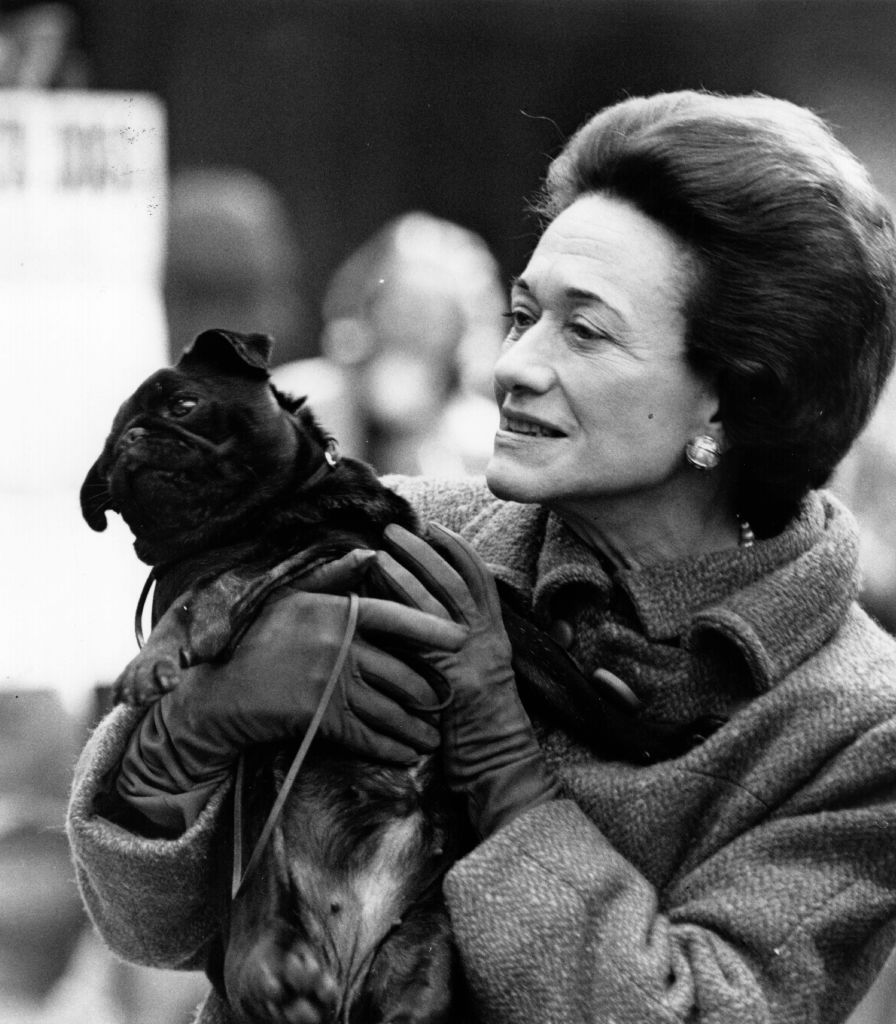 By 1980, she eventually became bedridden and completely lost the power of speech. Wallis passed away in 1986, in her home in the Bois de Boulogne, Paris. Her sisters-in-law, the Queen Mother and Princess Anne, had attended her funeral in St George's Chapel in Windsor. Simpsons was buried next to her husband, Edward, in the Royal Burial Ground near Windsor Castle.
WAS WALLIS IN LOVE WITH A MAN OTHER THAN EDWARD?
Although their union still remains highly controversial, Wallis and Edward were a seemingly perfect match. However, their love might not have been as perfect as we'd assumed. There was some speculation that Simpson, in fact, might have been in love with a different man during marriage to Edward.
According to Andrew Morton, a well-known royal historian, the Duchess of Windsor was truthfully in love with somebody else whilst she was with Edward. On top of that, the general belief was that Wallis was only using the new king for his title.
The mystery man involved in this love triangle was an American named Herman Rogers, who the Duchess met in China after going through her first divorce. The two ended up becoming friends, and she even ended up staying with Herman and his wife Katherine, after escaping to France. In fact, they became so close that Herman gave her away at her wedding to the King.
On #ThisDayinHistory 1937, the duke of Windsor–formerly King Edward VIII of Great Britain–marries Wallis Simpson, the American divorcee for whom he abdicated the British throne in December 1936. https://t.co/v6m9S0x1h8

— HISTORY (@HISTORY) June 3, 2019
However, only two days before their wedding, Edward left his soon-to-be wife alone at Herman's house, where the American reportedly tried to seduce him, saying that "any child that resulted would be presumed to be Edward's." It's believed, though, that Herman didn't follow through with Simpson's offer.
And that's not where it ended. When Herman married Ms. Lucy Wann, his second wife (after Katherine had passed away in 1948), Wallis allegedly told Lucy on her wedding day that Herman was "the only man she had ever truly loved."
Judging from the circumstances of their relationship, it's not surprising that it was rumored that there was no love lost between Wallis and Lucy. It did, in reality, seem like the former Mrs. Simpson was becoming bored with Edward - especially after Herman married a second time.
According to some sources, Wallis simply tolerated the king, and their relationship was more mother-son rather than husband-wife. In addition, many believed that she simply had an eye on the queen's crown for the whole time, and was distraught when her husband gave up the throne for her, rather than fighting for it.
Before Meghan Markle, there was Baltimore's Wallis Simpson. https://t.co/NzO1hWrhAG pic.twitter.com/oLY8sbuveV

— The Baltimore Sun (@baltimoresun) November 29, 2017
The vision she created for herself of becoming an American queen were shattered, and she reportedly never forgave him for it. In fact, despite being a Duchess, she wasn't allowed to be addressed as "Her Royal Highness", and both she and her husband resented the entire royal family for it. The most obvious sign of her bitterness and dislike towards the "institution" as a whole was evident when she wasn't even present at Edward's passing when he died from cancer.
Although we'll never know the truth for sure, one thing is certain - Edward's love and sacrifice prevailed through all, even though it earned him the scrutiny of the entire world. What do you think about the pair's relationship? Romantic, or plain irresponsible? Comment your thoughts below! And make sure to stay tuned for more updates on your favorite royal family.
Sources: The Sun, The Vintage News, Town & Country Mag
Related: