Hidden Royal Love Child of Mark Phillips And Its Impact On the Monarchy
After watching Kate Middleton and Prince William fall in love and ty the knot, or witnessing the whirlwind romance between the American actress Meghan Markle and Prince Harry, no one would judge you if you think that royal marriages are taken straight out of a fairytale. But the sad truth is that many more others, such as Princess Anne's, were a complete failure.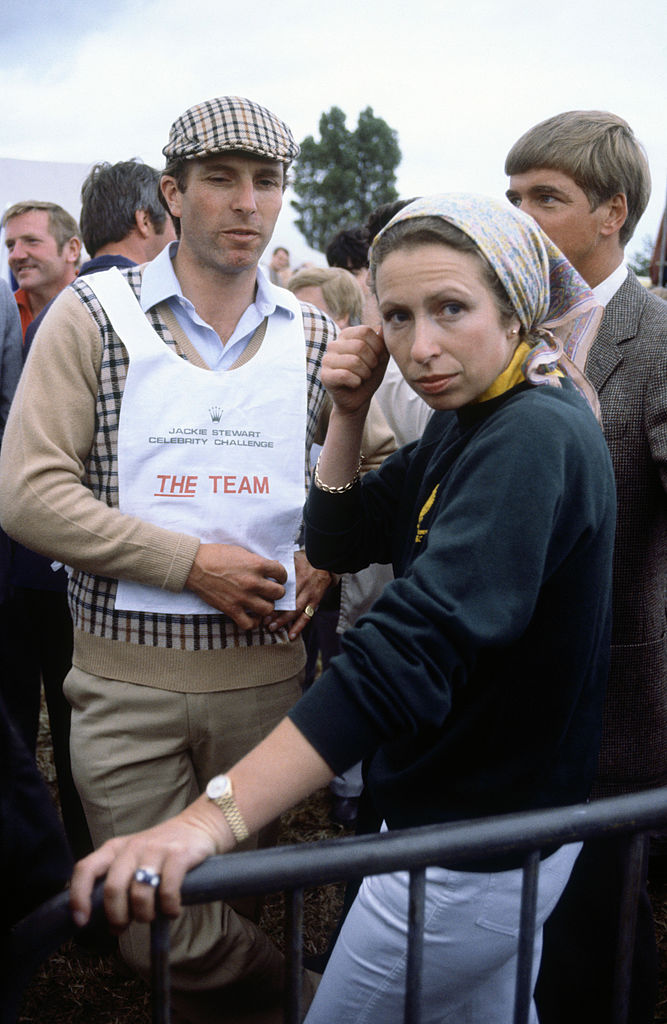 Perhaps, you know everything that happened between Diana and Charles, but do have the same info about Anne and Captain Mark? If the answer is no, then scroll down and go through it. Ranging from infidelity to illicit offspring, you will be shocked to find out all the events that unfolded in this royal marriage. Take a look at it!
 A PASSION IN COMMON LED TO MORE
By now, you most likely are familiar with Princess Royal's love for horses. Since Anne was very young, she was genuinely fond of the equestrian world, and it was this what led her to find who she thought was her soulmate. According to CheatSheet, the Queen's only daughter met Captain Mark Phillips in 1972 during the Munich Olympics.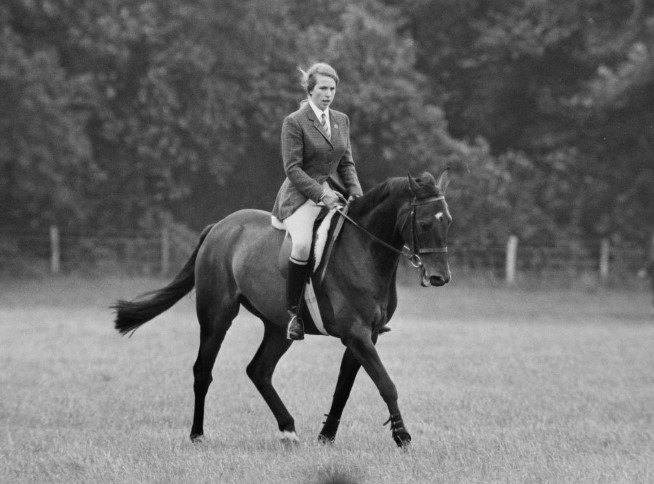 The lieutenant in the 1st Queen's Dragoon Guards and the Princess were both at a party for horse enthusiasts, so their shared affinity made them bond. Sadly for youngsters, marriage entails much more than only an interest in common. 
AND THEN DOWN THE ALTAR 
Anyway, one thing led to the other, and the two ended up engaged in May 1973, and later that year in November, they tied the knot. The gorgeous ceremony took place at Westminster Abbey, with millions of viewers (500, to be exact) turning on their TVs to witness the royal love before God.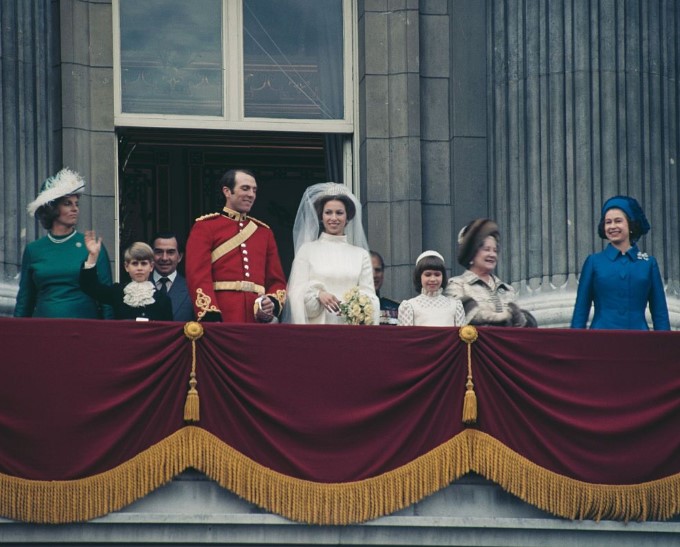 Perhaps, for you, watching royal nuptials on the boob tube is quite common these days. But some decades earlier, the blue-blood hysteria was just getting started with Anne and later with Lady Di and Charles. But again, a lovely and sought-after wedding is no guarantee for a happy marriage.
BACK TO SQUARE ONE
As newlyweds, Anne and Mark seemed perfect for each other and very enamored. Things were good at home; while the husband was promoted to Captain in the Army, the wife was competing in the Olympics. The lovebirds even enlarged the family by welcoming Peter in 1977, and Zara, four years later.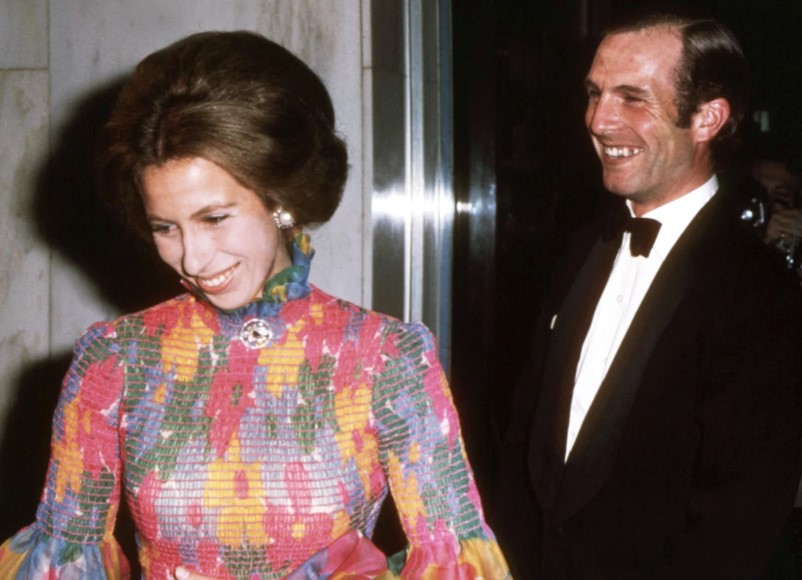 But right after the birth of their daughter, the relationship took a drastic turn. The couple started to spend more and more time apart to the point of checking into different hotels while out and about on royal engagements abroad. That was clearly not a good sign!
AND THERE'S THE THING ABOUT THE SCANDALS
Amidst the couple's issues, a suitor appeared on the scene. It was Commander Timothy Laurence, who was described as a caring mate. However, some private letters were unveiled by The Sun in 1989, which clearly evinced they were more than friends. Allegedly, the missives had been stolen from the Queen's daughter and were made public. At that time, a royal insider told PEOPLE, "Obviously, Tim and the Princess were physically attracted to each other, but their friendship goes deeper than that. He cares for her in the way her husband does not."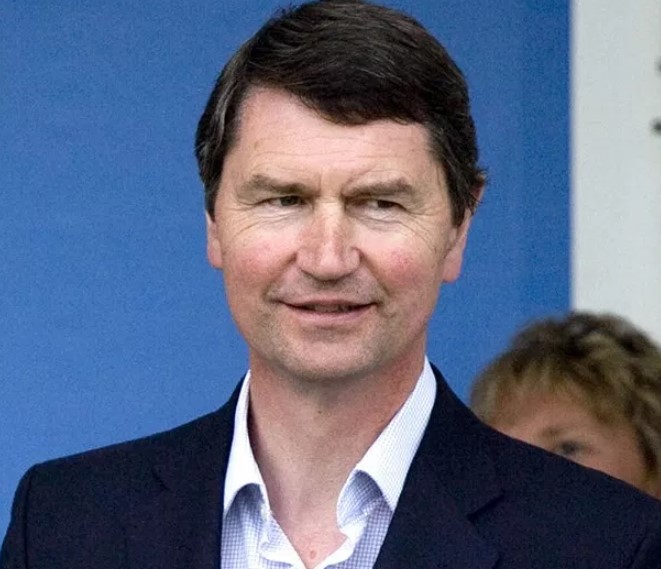 Around the time of the letters' publication, the loveless marriage between the captain and Princess Royal had become unbearable. The couple resolved to continue with their lives separately but remain legally married for the sake of their children and the monarchy's status quo — we guess.
As you might already realize, Her Majesty does not like drawing negative attention to her family. So it seems that the decision of the separation had the monarchy's reputation in mind. But little did they know the massive bombshell that was about to hit the Palace's doors.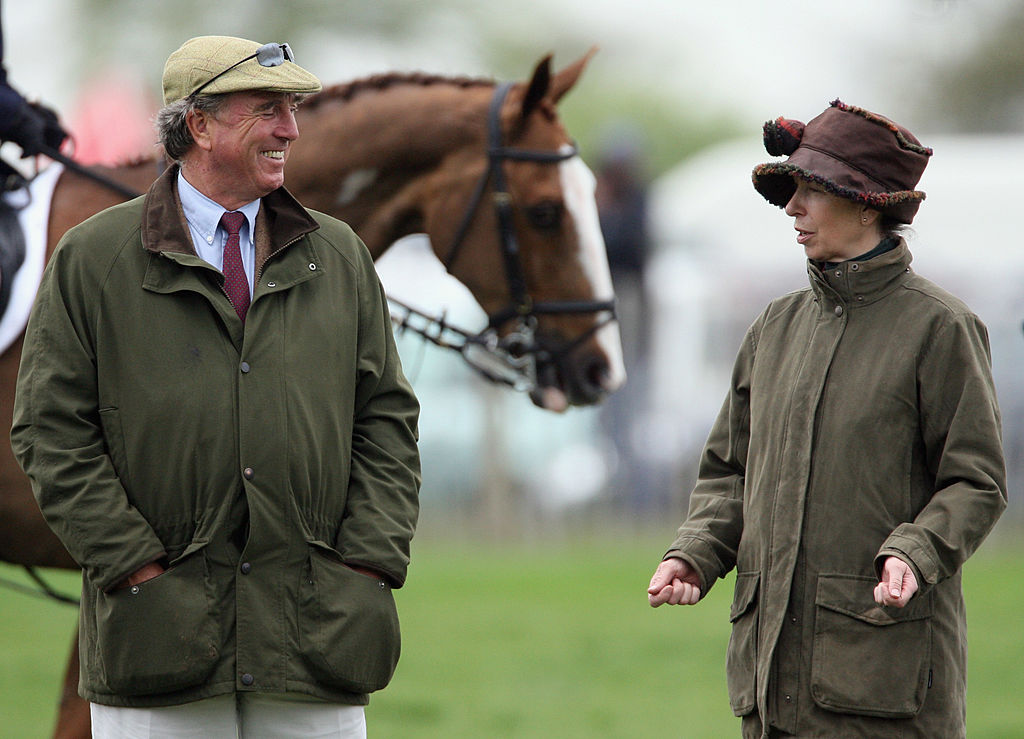 A MAJOR AFFAIR WITH AN OFFSHOOT
In 1991, we discovered that Anne was not the only one being naughty. The Cap had also kept a fling under wraps with an art teacher from New Zealand called Heather Tonkin, as per New Idea. Rumor had it that the pair met at a riding clinic in Auckland and immediately indulged in a one-night stand in a nearby hotel. 
And the fruit it brought about was nothing else than a child. Therefore, the Zealander came out in the early 90s, claiming the Phillips was the father of her 5-year-old daughter named Felicity. By the way, the little girl was only four years younger than her royal half-sister, Zara.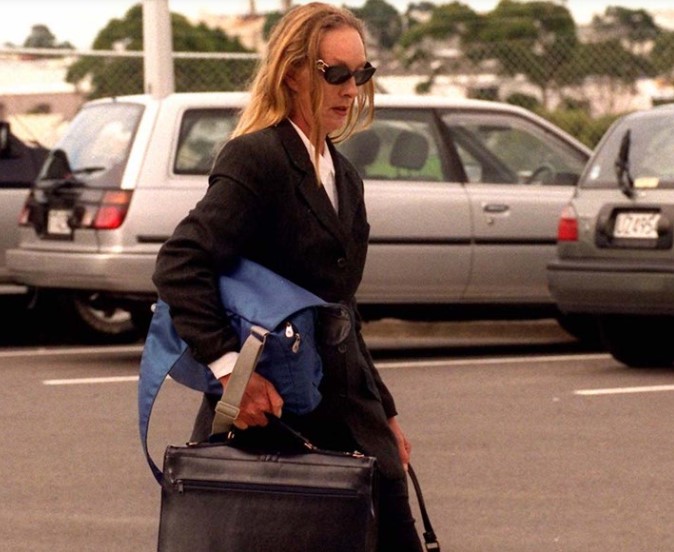 Clearly, this was not good for the status of a British Princess's husband, so Mark allegedly tried to convince the teacher to interrupt the abortion upon the discovery. Moreover, Scribol reported that Tonkin was threatened by John Erskine, the captain's agent, who ostensibly told her:  "I will make life a bloody misery for you."
NOTHING HIDDEN BETWEEN HEAVEN AND EARTH
The truth finally broke when it was revealed that Phillips had been making payments to a woman for, guess how many years? Five. It couldn't be a coincidence! To cover his tracks, the captain reported the female was his consultant on equestrian matters.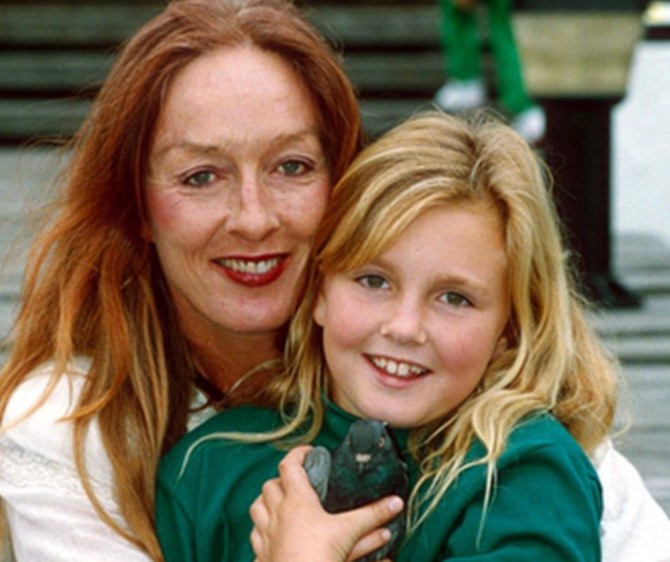 But it turned out she was the mother of his bastard daughter. As per New Idea, Mark paid some paltry $12,000 a year in child support. However, he refused to enter his name on Felicity's birth certificate. Science then helped with the dilemma with a DNA test ordered by a court, which confirmed that Anne's husband was the progenitor of the girl.
 THE ROYAL IMPACT
Captain Mark had fathered a love child indeed with his one-time lover. Ugly truth! But luckily for Anne, that's all she needed to start divorce proceedings promptly. An insider even claimed at that time, "This is all the excuse she needed to get Mark out of Gatcombe."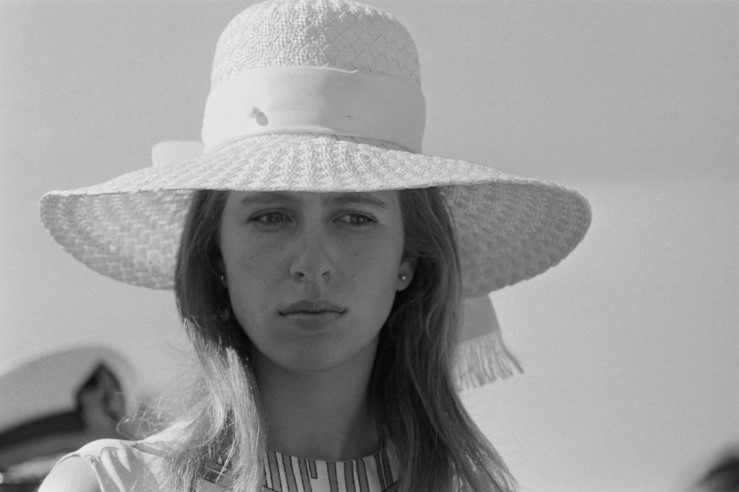 And surely Anne kicked her husband out of Gatcombe Park, their country home. Mark's status was hard-hit, but the monarchy was not spared from the scandal. To try to make good the damage, the couple ultimately finalized their divorce in April 1992. 
Princess Anne did not wait that long and moved on with her life the same year of her divorce. She tied the knot with Timothy Laurence (yes! the very same one from the love letters) in December 1992, and they have been happily married for more than 25 years.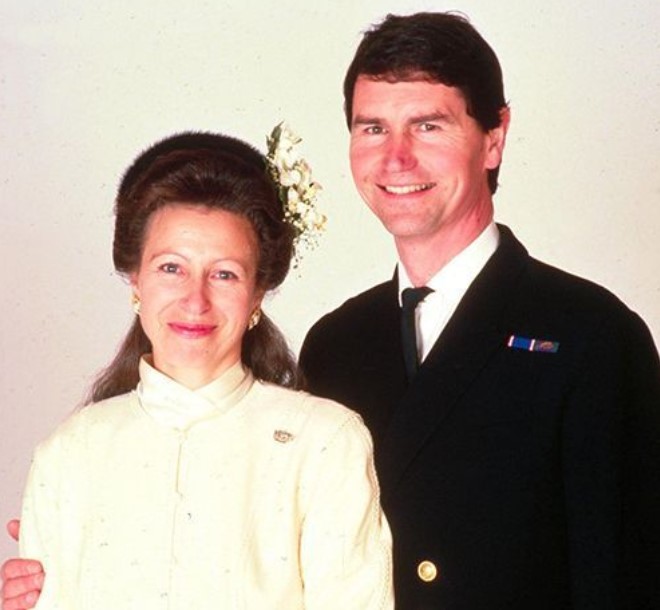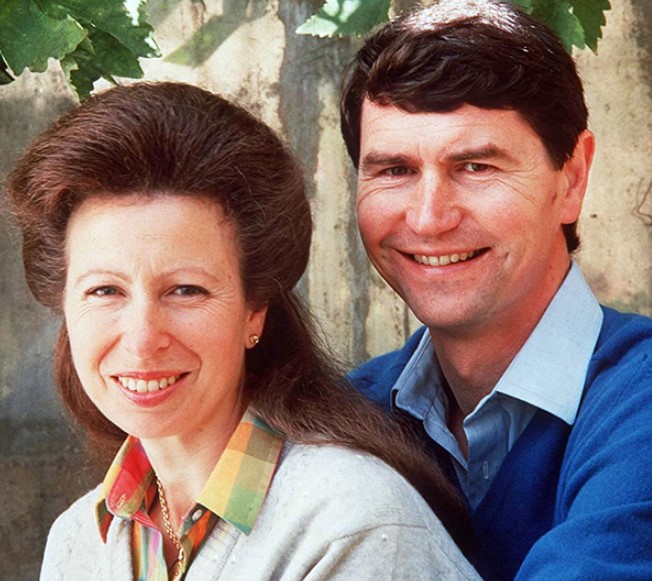 Read more: Prince Charles Won't Automatically Be The Head of the Commonwealth Once He's King, And This Is The Reason Why.
AND WHAT ABOUT FELICITY?
The illicit daughter learned the truth about her progenitor when she was 8 and was heartbroken by her father's rebuff. Felicity's grandmother, Dr. Shirley Tonkin, confirmed that Mark has never attempted to contact Felicity. What is more, he refuses to be acknowledged as her father.
As for the monarchy, a palace source told New Idea that "the story heaped shame on the royal family. They just don't want to get involved, and that's probably the way it will stay. Zara has never been in touch with her  —  nobody has."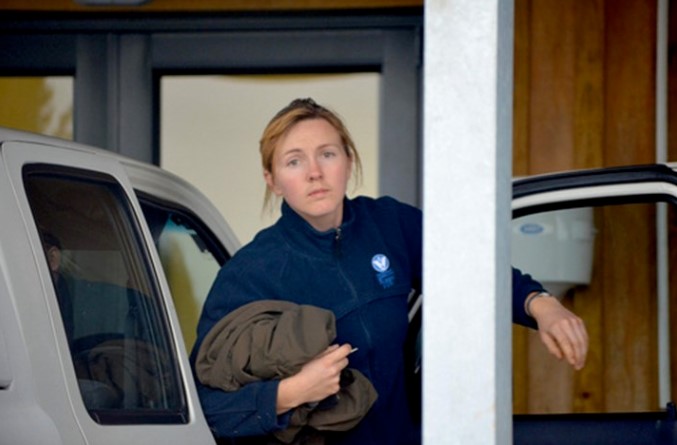 Express revealed that Zara has never spoken a single word to her half-sister despite having something in common: horses. Both ladies share a passion for the animals. While the royal has been renowned for her participation in competitions, Felicity, ironically, is now an equine vet. 
THE LOVE CHILD'S RECENT LIFE IS BLACK AND WHITE
Felicity's love of horses dates back to 1983 when Felicity's mother took a riding clinic in her city which, by the way, was taught by Captain Phillips. And that's how everything started between the two! Felicity then forged a career with a south Auckland veterinary practice, with her customers speaking highly of her devotion and abilities.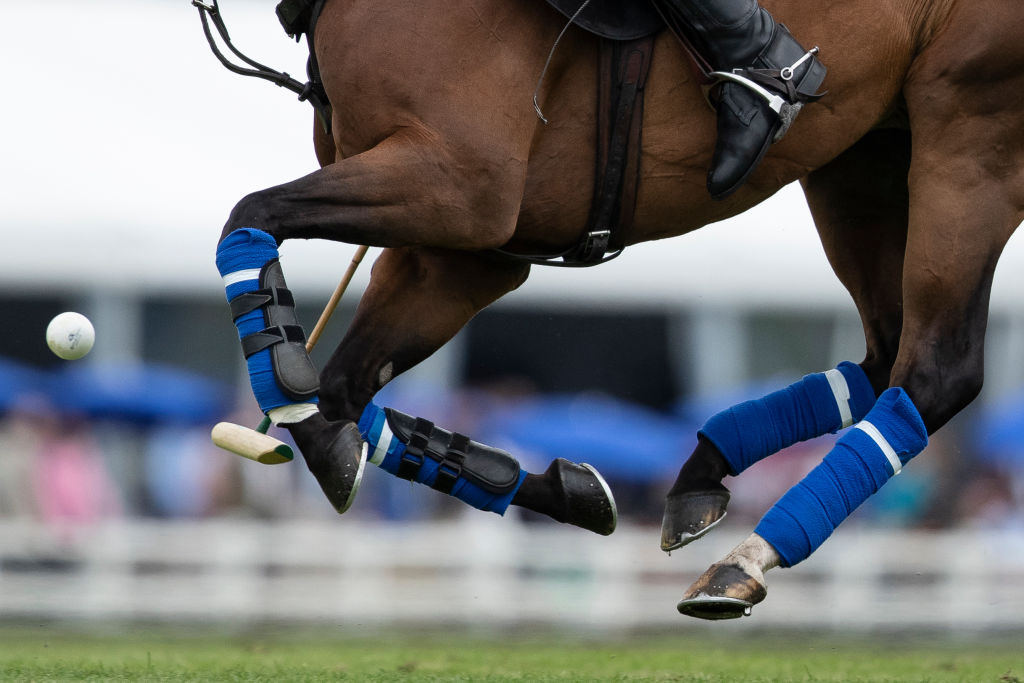 As for her personal life, the rejected and hidden daughter found love in 2015: polo player Tristan Wade. In a surprising twist, Tristan is a frequent fixture on the polo circuit and has even played in front of the Queen and Prince Philip at the Royal Windsor Cup, according to New Idea. The lovebirds tied the knot in 2015 and now shared a £1.5-million estate in New Zealand near Felicity's childhood house where Heather still lives. 
And two years down the road, they welcomed their child number one, James. Daily Mail noted that the boy was born in August 2017, and the proud first-time parents published a cheerful portrait online with their bundle of joy. Hundreds of friends and relatives inundated them with good wishes for their son.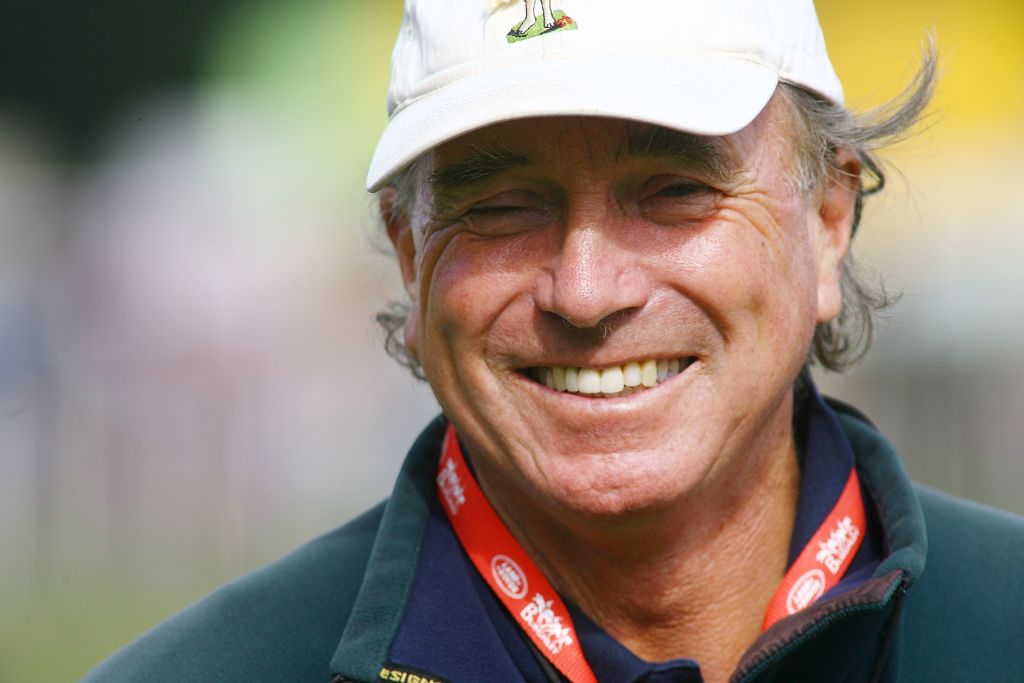 But on a sad note, the source stated that it is not clear if grandpa Phillips knows of the existence of his new grandson. Presumably, not even the joy of a new baby has helped to form the long-lost father-daughter bond. There are also reports of a journalist asking Mark about Felicity, to which the horseman replied that it was the "wrong subject."
SO... WHAT HAPPENED TO MARK?
After the royal divorce, Phillips went on to marry the American Olympic dressage rider Sandy Pflueger on February 1, 1997. That very same year, in October, their first daughter together was born: Stephanie. However, the union did not last long. Back in May 2012, Daily Mail revealed that the Captain intended to divorce Sandy thanks to a woman 30 years his junior.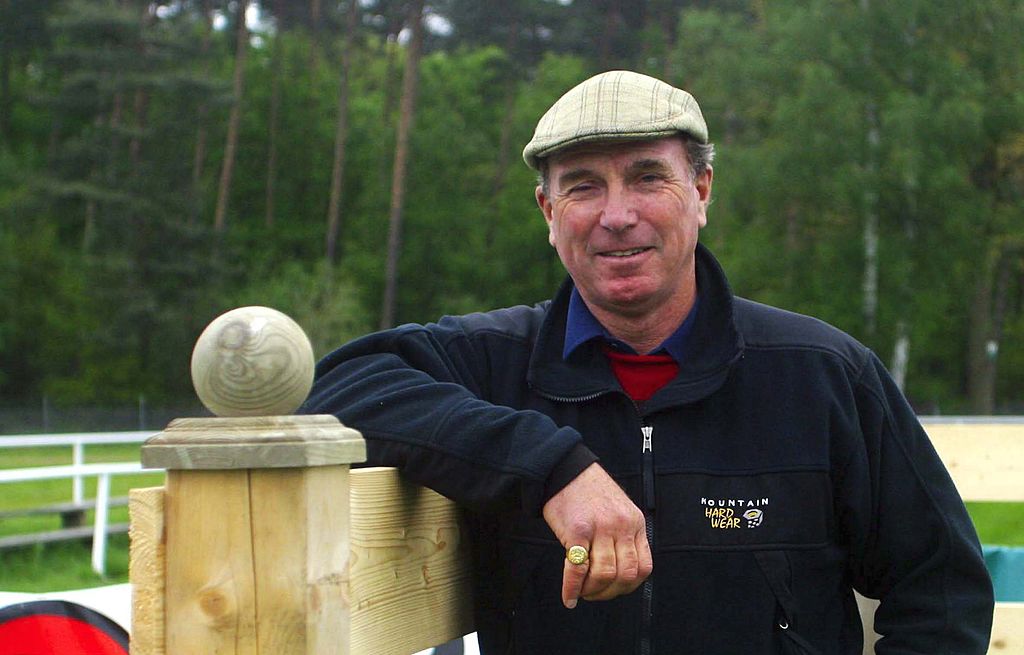 Princess Anne's ex-husband decided to leave his wife to go after another American equestrienne called Lauren Hough, with whom he had maintained a romance for a whole year. However, it was unclear if the extramarital relationship was the real trigger of the legal separation. The horseman even left his matrimonial home in Gloucestershire and set up home with his ex-mistress in Florida. 
According to the source, Sandy and Stephanie found out about the affair earlier, claiming that he had to be content during his last years of life. "I might only be alive for another five or 10 years, so I might as well be happy," explained The Evening Standard. It is understood that the new couple grew close during the Caps' time as her trainer in the US evening team, where he has worked for 20 years.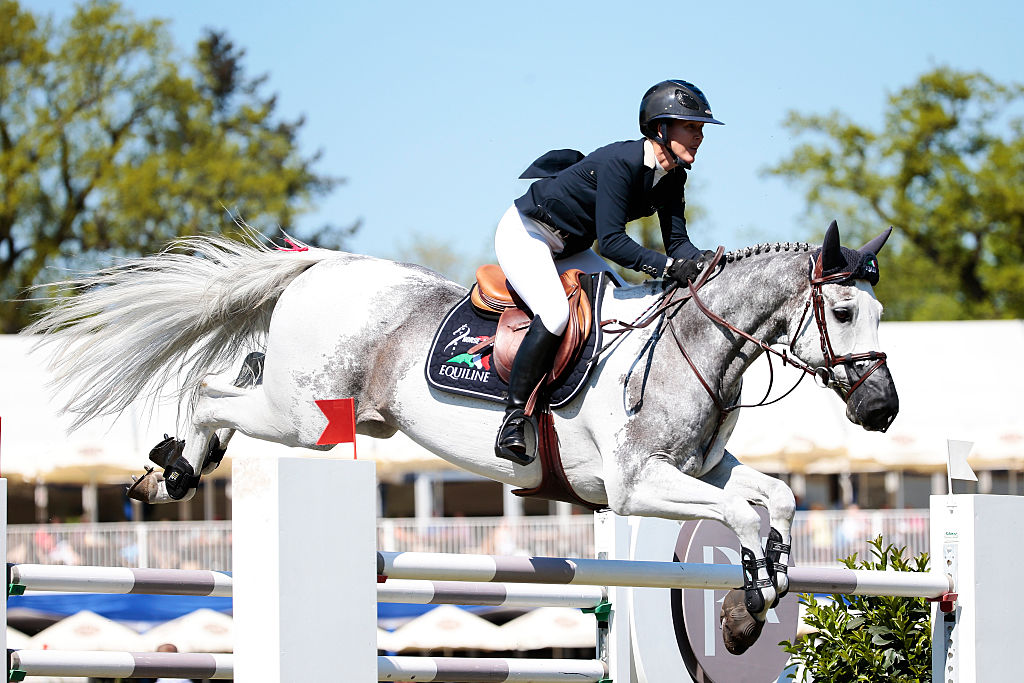 Mark Phillips has undoubtedly left his royal days behind, which also include the one-night-stand scandal in which he was involved. He also renounced to his second wife and 14-year-old daughter in the UK to start a life in the USA with a new love. Could he include Felicity now in the picture? Only time will tell, but considering everything that has happened, the chances are low. 
MARK IS NOT THE ONLY NAUGHTY ROYAL 
And if you were already shocked to find out about the love child Mark Phillips has, wait to read that the Captain was not the first one to cross the line of extramarital relationships and conceive a baby out of the wedlock. It turns out that there are two more royals in the family, and the second one will certainly leave you open-mouthed.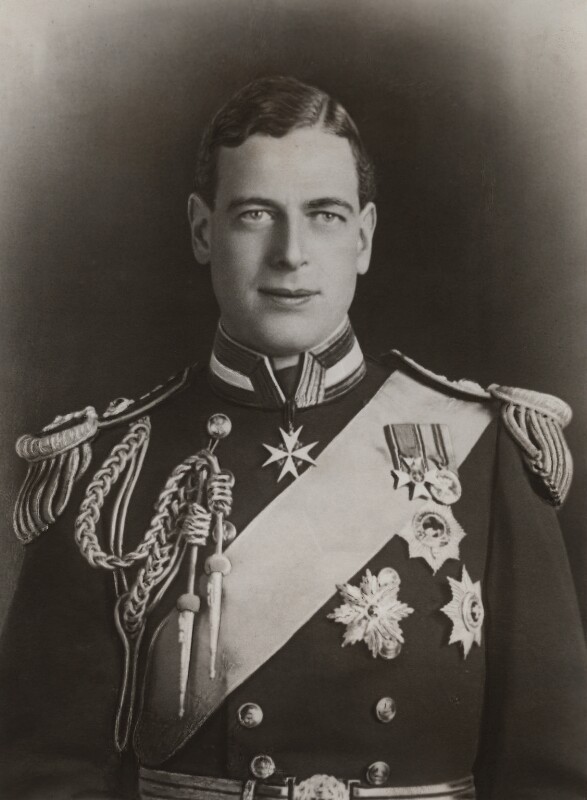 To get to the first one, let us go back in history to 1926 when the current Queen in the UK was a mere 3-year-old girl. It comes as no surprise that the royal we are talking about is Prince George. But don't get confused! We are not discussing the former King George (or William's son, assuredly). This other George (yes, the moniker is quite common in the British Royalty) was the Duke of Kent.
For a thorough understanding, he was the fourth son of King George V and Queen Mary, meaning he was also a younger brother of Edward VIII (the one that abdicated the throne) and George VI (Elizabeth II's father). Since his youth, the Duke of Kent was notorious for his party spirit
HIS LOVE SCANDAL HAD A MORE SCANDALOUS LINK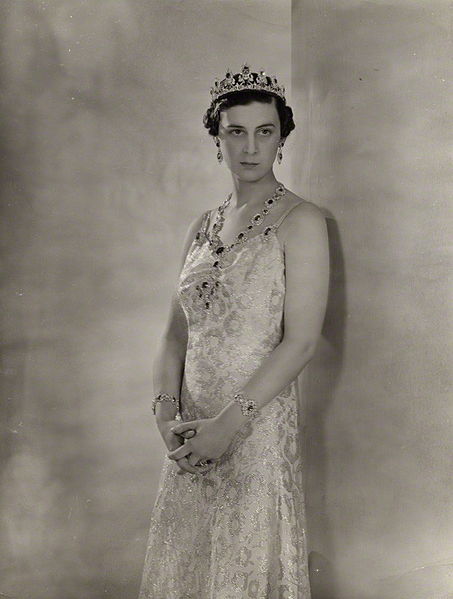 But George also had a long string of affairs with high-profile men and women, ranging from socialités to Hollywood personalities. George tied the knot with Princess Marina of Greece and Denmark on November 29, 1934. However, some years before in 1929, rumor had it that the Prince fathered two illegitimate children from two different women. 
The Duke of Kent apparently procreated a child with author Barbara Cartland while she was still married to Alexander McCorquodale. The name of the baby girl? Raine McCorquodale! Yes, that's the same one who, later in life, became Princess Diana's stepmother. Nevertheless, this information has never been officially confirmed. 
THE SECOND PARENTAL FAUX PAS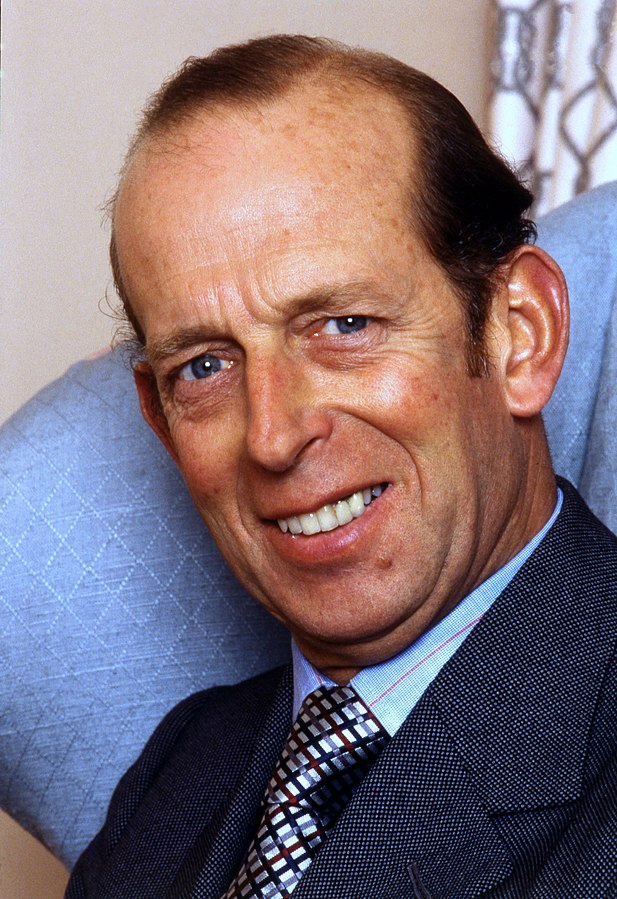 The second alleged love child came in 1926, the same year of Queen Elizabeth's birth. Presumably, the Duke of Kent got together with the gorgeous but wild American socialite Alice "Kiki" Preston and brought Michael Temple Canfield to this world after a long yet dangerous affair. And Kiki's fame preceded her, but not a good one. 
Preston was known for her brazen drug addiction that earned her the title of "the girl with the silver syringe." When Michael was only a baby, he was adopted by Cass Canfield, a wealthy adoptive father. In 1953, Michael married Caroline Lee Bouvier, First Lady Jackie Kennedy's older sister. It is said that the British royalty hid the identity of his true father from Michael.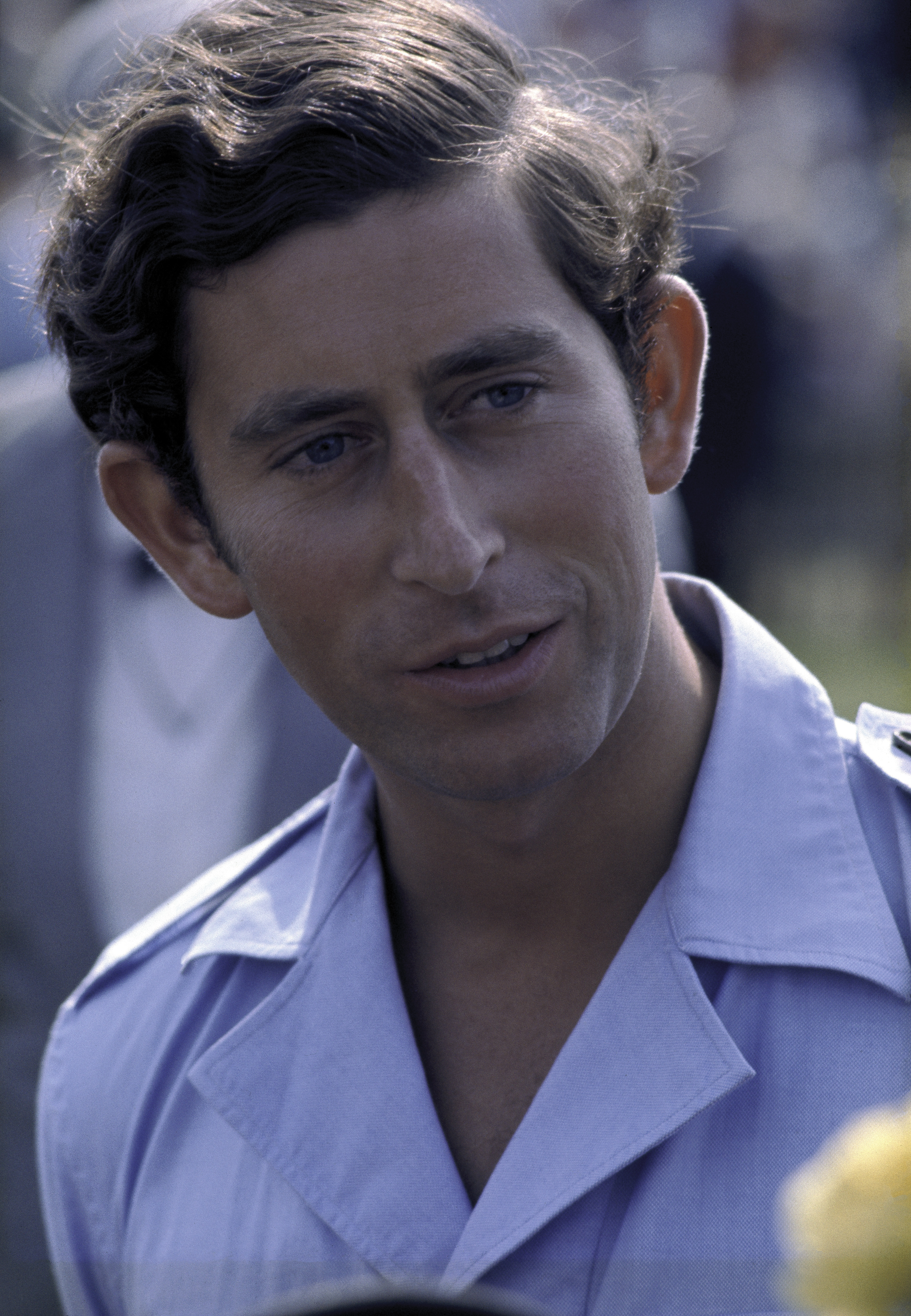 THE THIRD MIND-BLOWING ROYAL WITH LOVE CHILDREN
It is hard to believe, but the other nobleman with illegitimate children is no other than Prince Charles, the future King of England. Yes, oh my God! But you read well! The heir apparent has never been a saint when it comes to flings, and several reports claim that Her Majesty's firstborn has at least two known love children. Let's learn about them!
NIGHTS OF PASSION WITHOUT CONTROL
The first to come forward was a 34-year-old man called Jason Jenkins, the son of a former Canadian navy lieutenant woman named Janet. She claimed to have had an affair with Charles during his marriage to Diana. Janet also said that they had a long-distance romance that was mainly about sex. She further stated: "At the time, neither of us used birth control or other protection. It was before AIDS, and we just didn't think about it."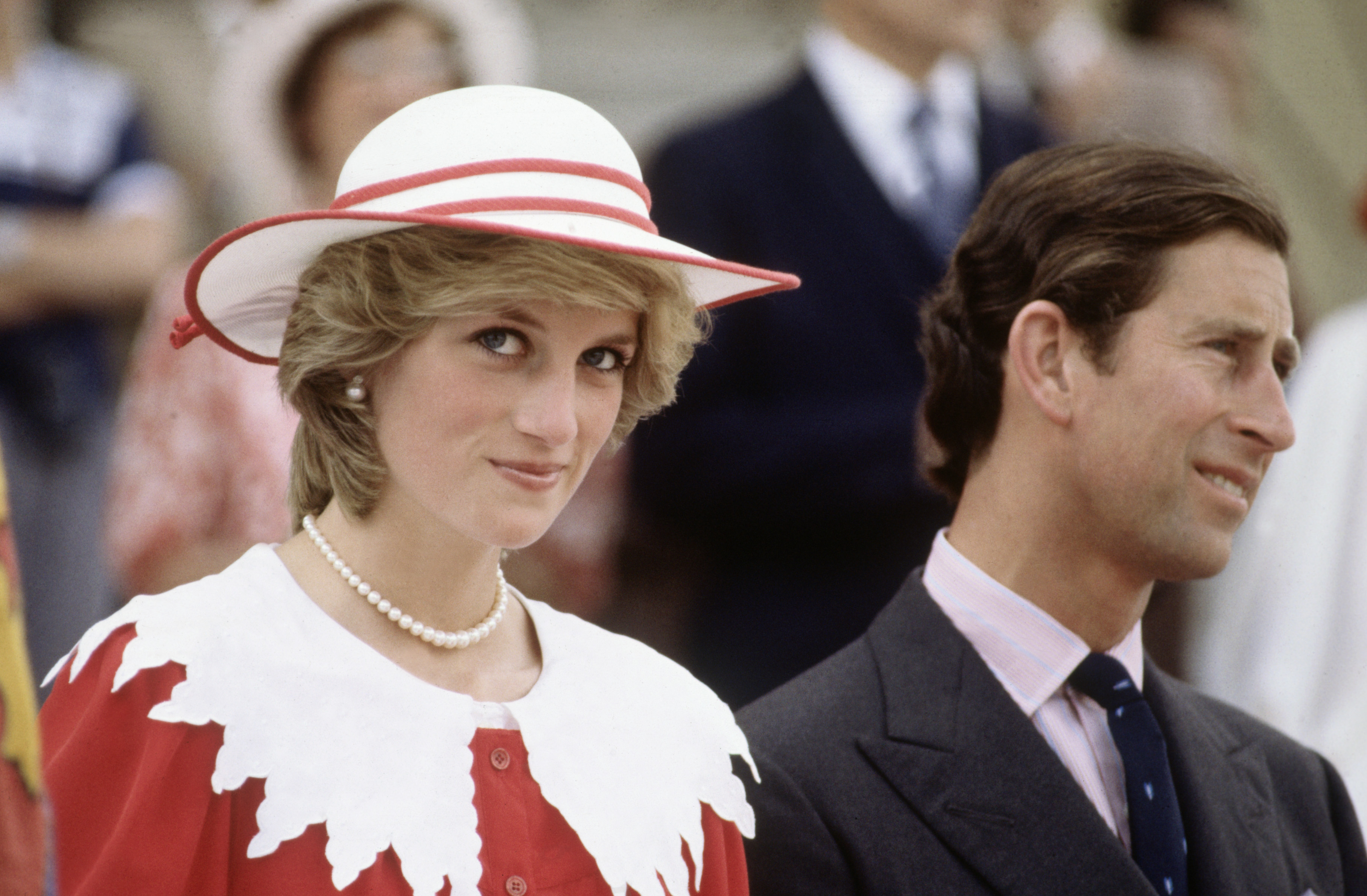 According to Daily Mail the other rumor is that Charles and Camilla Parker Bowles conceived a child before the Prince tied the knot with Lady Di. And the name of that man is Simon Dorante-Day. One intriguing fact is that the Aussie man was born in 1965, the same year the lovebirds were spotted together, but then, Camilla vanished for around nine months. Coincidence? Dorante said in an interview: 
"I know that my story sounds unbelievable, but everything I say is checkable – if you don't believe it, check it. I'm simply a man looking for my biological parents, and every road has led me back to Camilla and Charles. I'm not in this for money or a title – I simply want to know who my parents are."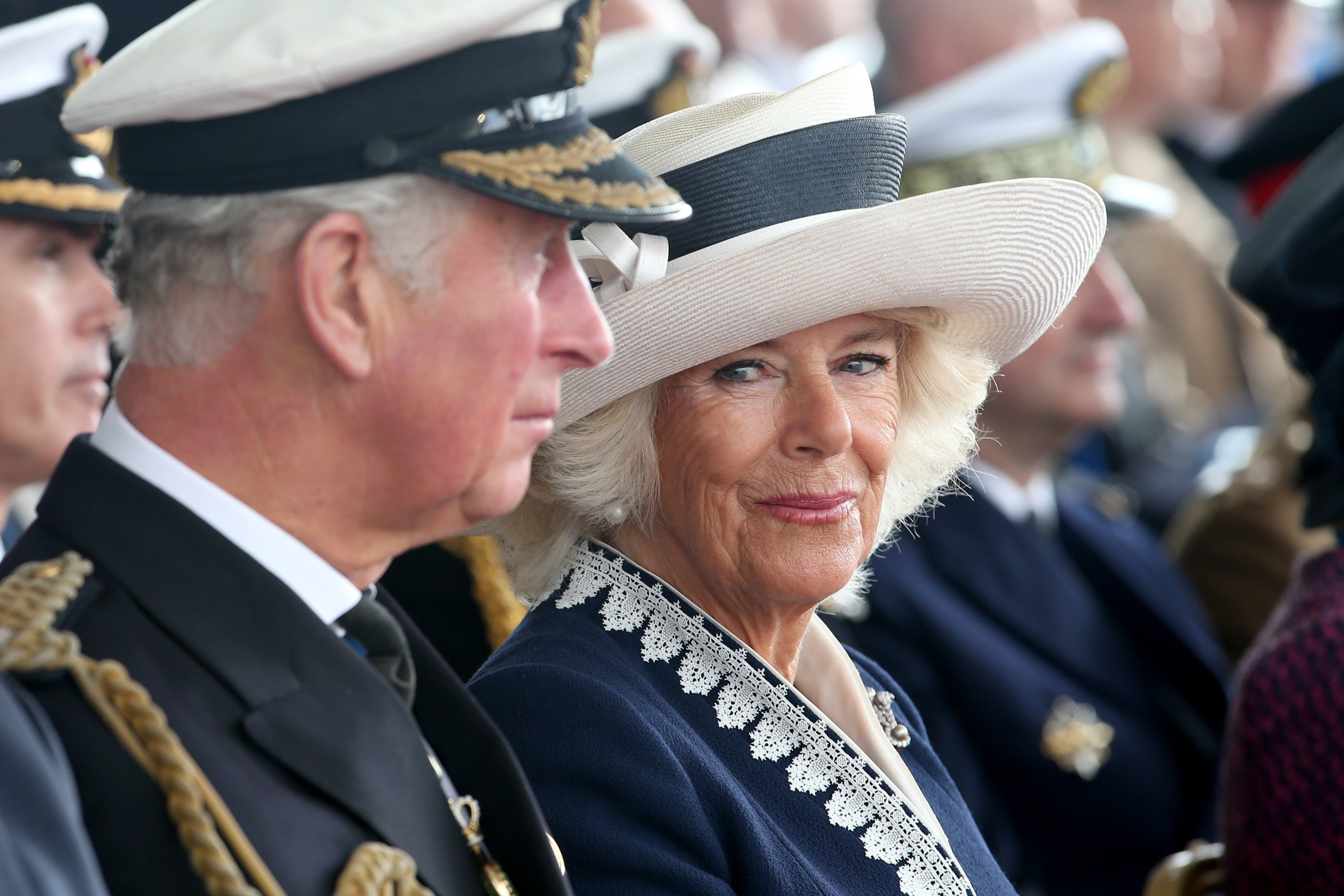 Wow! We cannot believe everything that happened between Princess Anne and Captain Mark Phillips. Now we wonder: was the Queen's daughter right with what she did with her husband after finding out about the lover and the daughter? We would love to hear your opinion, so please leave a message in the comment section! 
Click 'Continue reading' to find out about the tragic life of Queen Elizabeth's uncle Prince John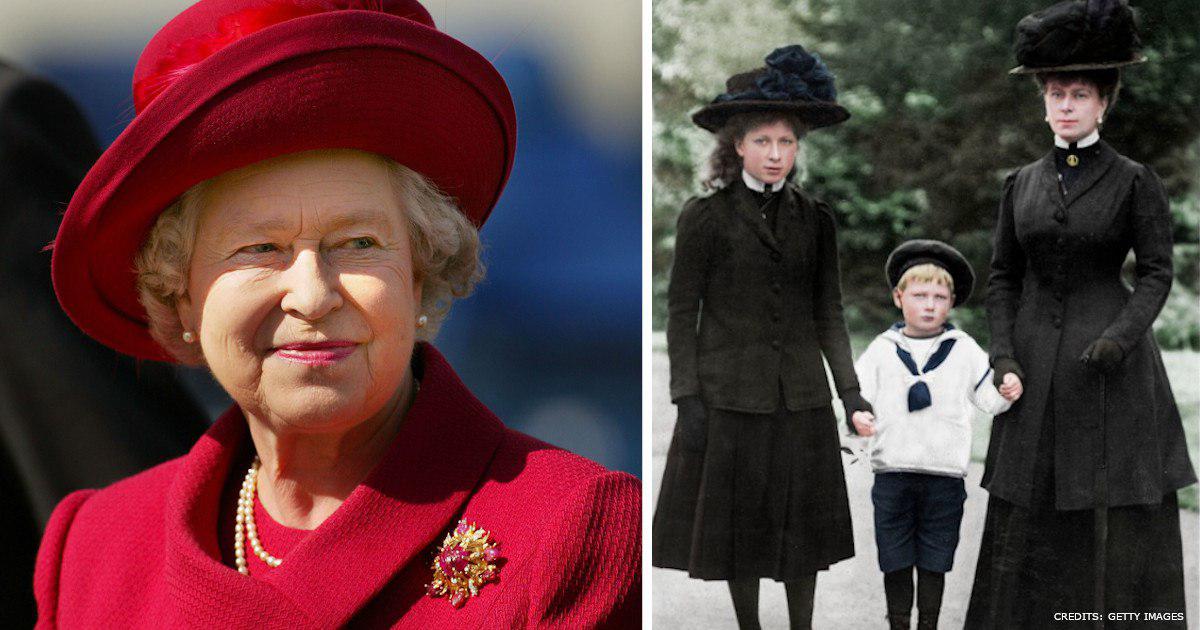 Source: PEOPLE, CheatSheet, Scribol, New Idea, Express, Daily Mail, The Evening Standard, Daily Mail, Express, Daily Mail