'Touched by an Angel' – Where the Cast of This Legendary Drama Is Now
The series followed the lives of the many people who have used a little divine intervention to go through difficulties, with the help of a group of angels. It was the perfect vehicle for several stars to shine. Touched by an Angel was aired for nine seasons from 1994 to 2003 on the American TV network CBS. "Monica, Tess, and Andrew are a trio of angels sent to Earth to tell depressed and troubled people that God loves them and hasn't forgotten them," IMDb summarizes the series.
Now, 15 years after its cancellation, we wanted to know what has become of some of the most famous former cast members of the show. While some of them have left us, others are still around pursuing their passions. Without further ado, let's check out what these people have been up to. 
DO YOU KNOW THIS ABOUT THE SHOW?
Many would agree with us that the TV program was, without a doubt, pretty amazing. And beyond that, it managed to touch a lot of people's lives and play heavy on the heartstrings. However, back in the 90s, critics were less than impressed with the CBS drama. Despite all the disdainful remarks, the heavenly saga hit off. 
Shortly after the release, the series reached over 21 million viewers a week, as per Variety. No wonder why it managed to run for nine seasons with 211 episodes in total! Not bad at all! Even before its conclusion, the TV program went into syndication in 1998 and many channels, such as Disney, CBS, and Hallmark, have shown it.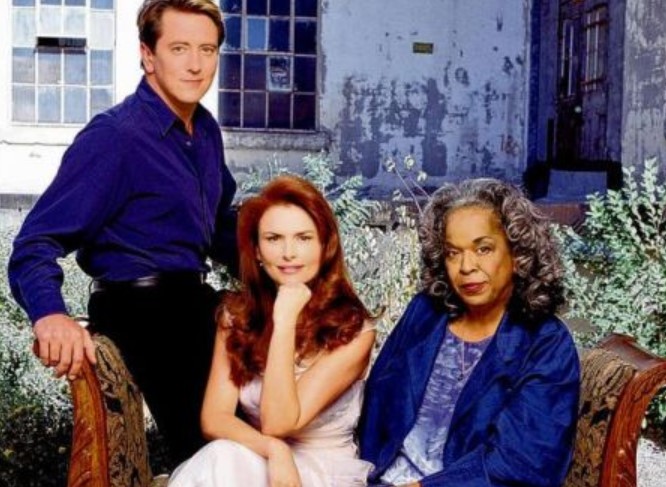 Another quite shocking fact is that although the plot revolved around miracles and angels, the showrunner Martha Williamson also managed to tackle some controversial yet crucial topics. Some of those are the place of women in the church, school children killed in explosions, and slavery in Sudan. 
And besides all that, the TV show set a precedent in Hollywood. There was a boom in the 90s regarding Christian-like productions such as WB's 7th Heaven that had 11 seasons and The Bible miniseries. Perhaps, that's why Touched by an Angel remains in the consciousness of the people like any other program. Now, let's take a look at the current lives of some of our favorite actors.  
VALERIE BERTINELLI
The actress became a household name thanks to her role as Barbara on the CBS' series One Day at a Time. Then, Bertinelli played the character "Gloria" on the series from 2001 to 2003. Following the show, he went on to land a few roles on TV movies and appeared in some series occasionally before getting a part as a series regular in Hot in Cleveland from 2010 to 2015.
According to the Food Network's website, her acting career has been so successful that she won the Golden Globe Awards twice and received a star on the Hollywood Walk of Fame in 2012. Today, after 45 years working on TV, she has been finally nominated for an Emmy.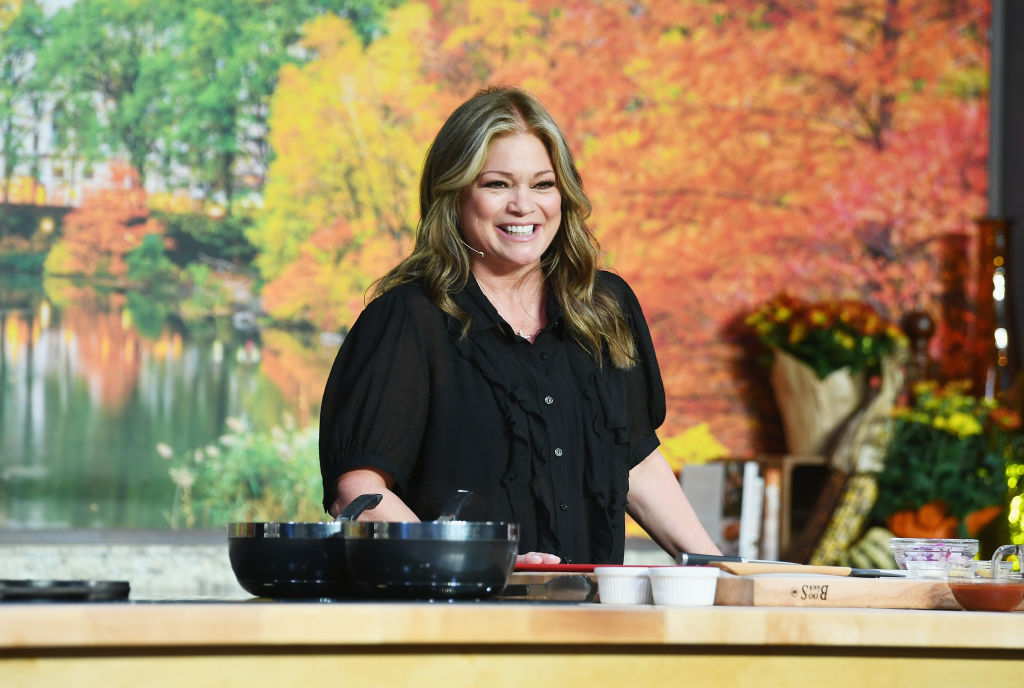 However, following the cancellation of Hot in Cleveland, Bertinelli made a drastic change in her career. She gave up acting to become a chef. Her career in this new industry expanded when she became a TV personality, the host of a Food Network show called Kids Baking Championship. 
Moreover, she became a spokeswoman and NY Times best-selling author thanks to her books One Dish at a Time and Losing It, Finding It: And Satisfying My Hunger for Life Without Opening the Fridge. In 2017, the chef released a cookbook called Valerie's Home Cooking.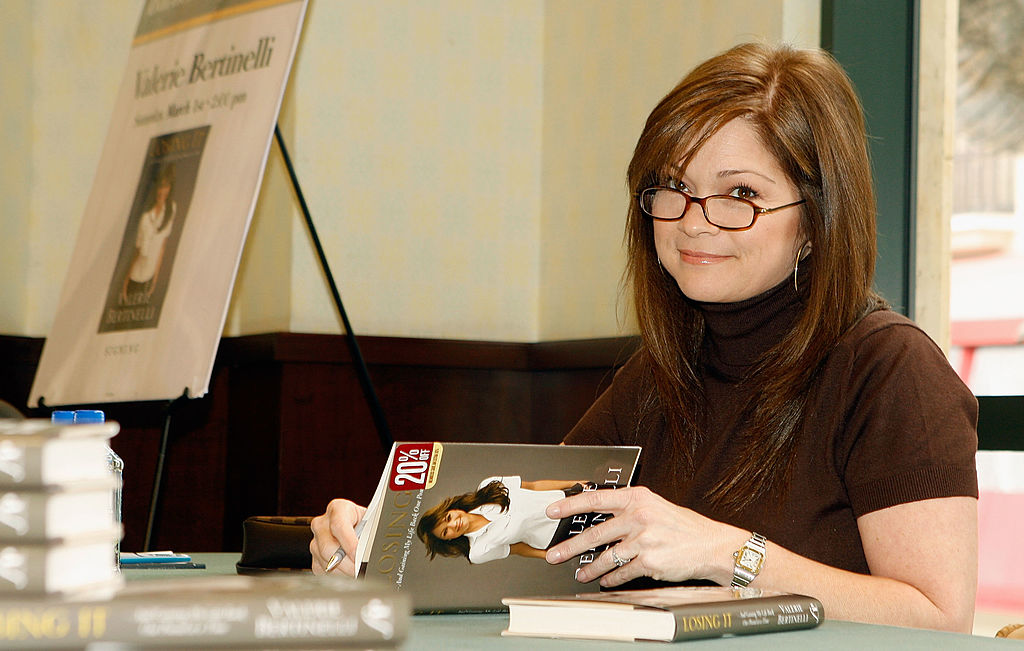 JOHN DYE
Dye made his film debut in 1984 with his appearance in the comedy film Making the Grade. During the next decade, he went on to show up on productions such as Modern Girls, Best of the Best, and Fist of the Warrior. A decade after his first role, he played Andrew, the Angel of Death, in the show from 1996 until its ending.
During the last part of the heavenly program, John also featured in the sitcoms The Nerd and Promised Land, according to The Famous People. In 2000, he became the star of the TV movie Once Upon a Christmas. A year later, he turned up in the sequel Twice Upon a Christmas.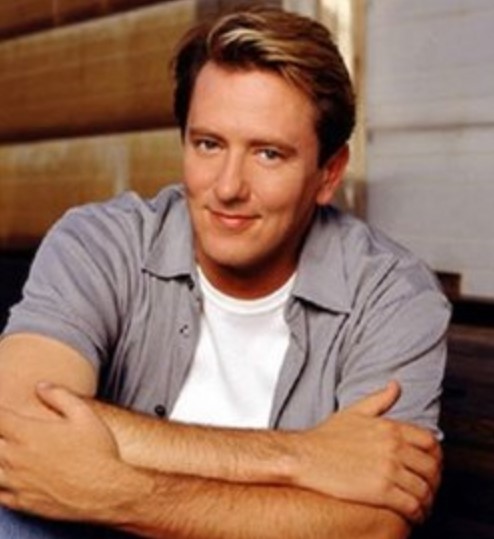 These were the two minor films that he got to appear before his early death a decade later at the age of 47. As the source explained, the actor reportedly had heart problems and was found dead in his San Francisco house on January 10, 2011. His funeral took place at St. Andrew's United Methodist Church in Mississippi, his homeland. As his father said after Dye's death, he had devoted himself to different charities, such as the Make a Wish Foundation and others focused on AIDS research.
Happy birthday to #TouchedByAnAngel star John Dye who would have been 56 today. pic.twitter.com/buiHDZyXsy

— CBS Drama (@CBSDrama) January 31, 2019
ROMA DOWNEY
Originally from Northern Ireland, Roma had a couple of minor roles to start her career in the early 90s. In 1992, she played Jacqueline Kennedy Onassis in A Woman Named Jackie, which, by the way, won the Emmy Award for Outstanding Miniseries a year later, by TV Guide.
This role led her to play the lead character Monica for the entire nine seasons of Touched by an Angel. A devoted Christian in real life, she and her husband Matt Burnett keep involved in the media as a way to keep influencing culture with their faith.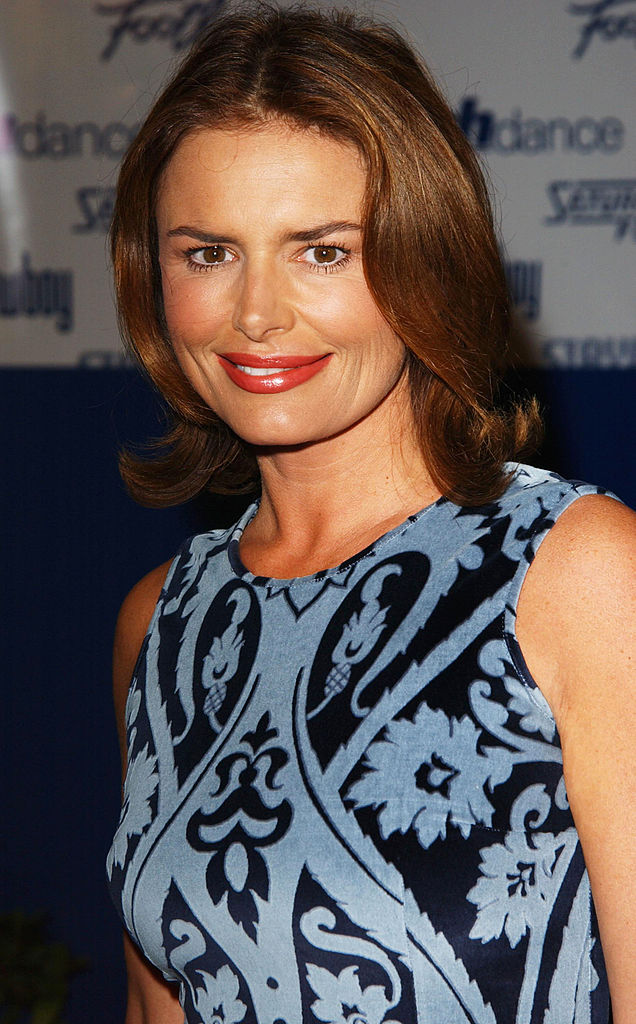 Downey got married to the TV reality mogul in 2007. Since then, the couple has produced shows like The Bible for the History Channel, a TV movie for Lifetime titled Women of the Bible and the recent remake of Hollywood classic Ben Hur.
After a very difficult 2018, when Downey lost her brother and was forced to evacuate her Malibu home during the California wildfires, the actress saw the light at the end of the tunnel. Roma is the star and executive producer of her latest project titled The Baxters premiered in 2019.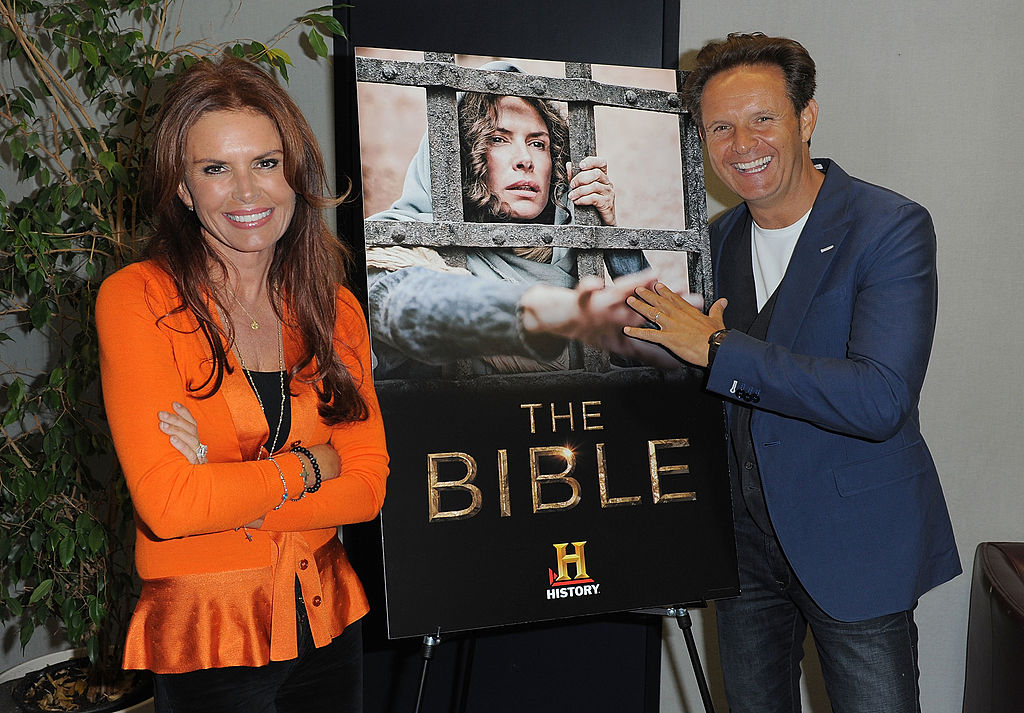 Downey stars alongside Ted McGinley in the family drama produced by Downey's own streaming platform LightWorkers Media. As Variety noted, the family drama based on the book series by Karen Kingsbury started the production in April and is targeted to premiere later this year. The production revolves around the lives of some adult children in a large family with faith-related difficulties and family struggles.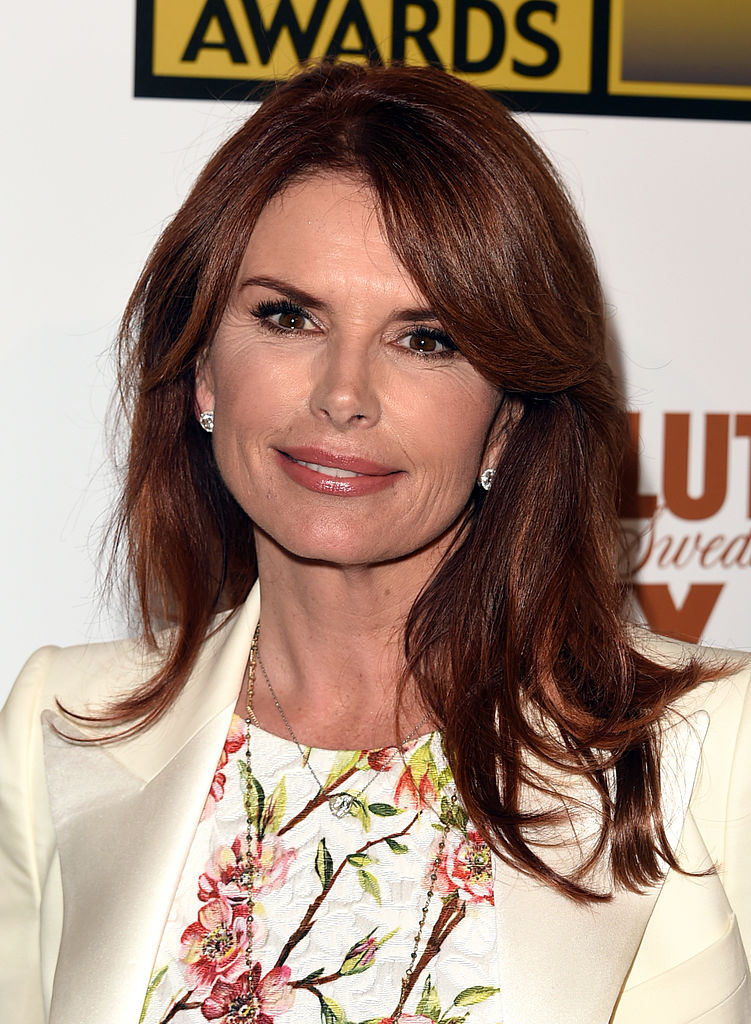 DELLA REESE
Reese also appeared in the entire nine seasons of Touched by an Angel, playing the beloved role of Tess, the "femtor" of main character Monica. Apart from being a successful TV actress, Reese was also a jazz singer and an ordained minister. 
She helped found the Understanding Principles for Better Living Church in Inglewood, California. After TBAA ended, Reese kept performing her music and releasing albums, with occasional TV appearances and the theatrical film Beauty Shop alongside Queen Latifah in 2005. Sadly, the actress passed away in 2017, aged 86.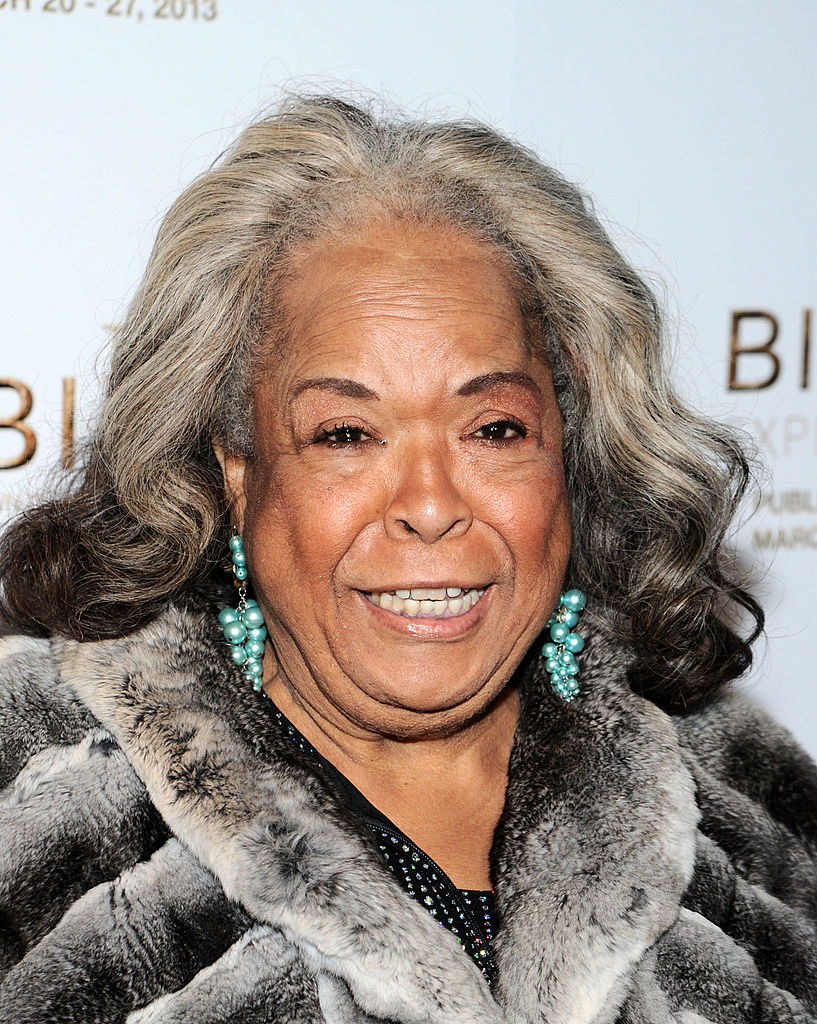 PAUL WALKER
Despite being arguably the most famous star in the list, Walker only appeared as a guest star on the show's 1996 episode titled Statute of Limitations. Soon after this, Walker, who had already earned his place on American television with his leading role on Tammy and the T-Rex in 1994, moved on to the big screen in 1998.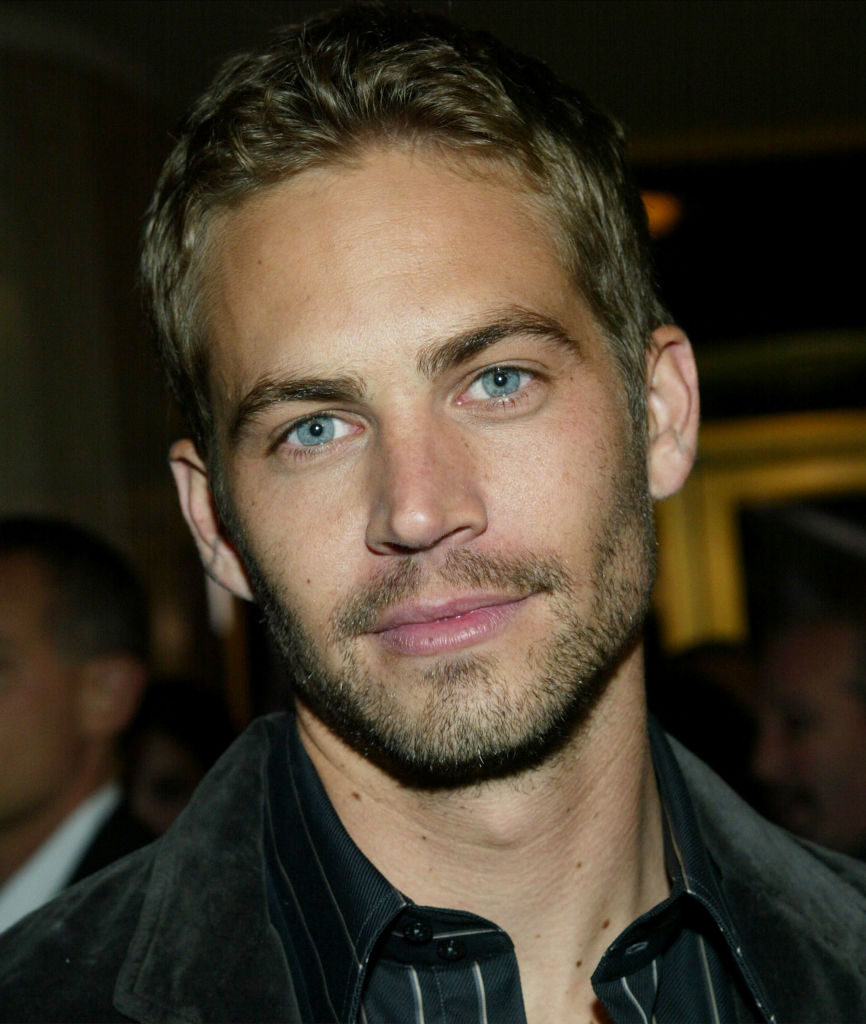 He starred in Pleasantville opposing Reese Witherspoon. However, the handsome actor became a legend after portraying Brian O'Conner on the first installment of the film franchise Fast & Furious in 2001. He went on to reprise the role on the subsequent films of the series.
That even includes Fast & Furious 7, which was released in 2015 posthumously. Tragically, the amazing actor died in a car crash in 2013 at the age of 40. The police presume that Walker had been speeding when his vehicle hit a concrete lamp post in Santa Clarita, California, and burst into flames.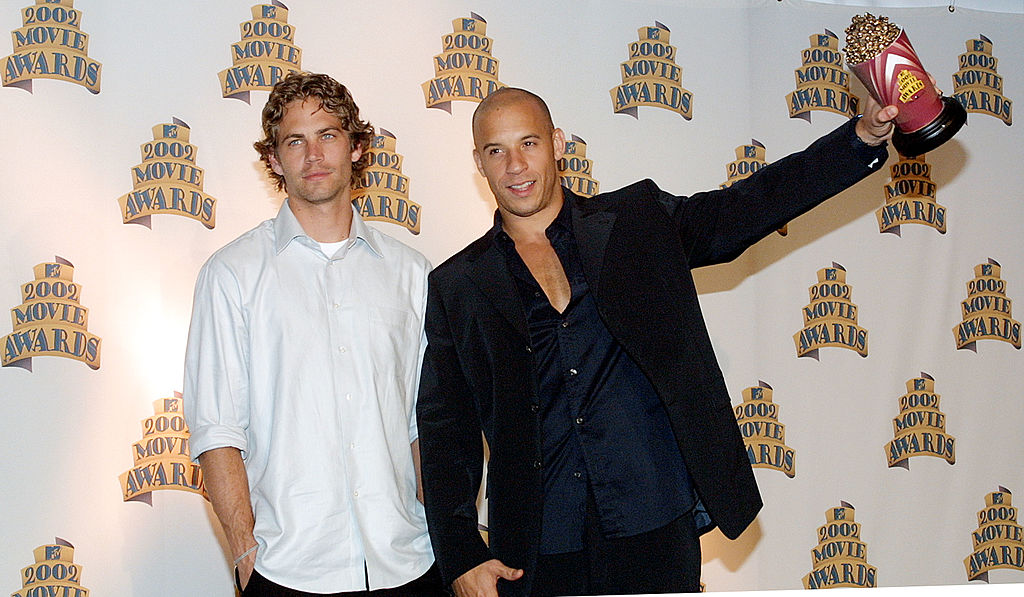 JOAN VAN ARK
Van Ark guest-starred on the series in 1996 for an episode titled Til We Meet Again, playing the character Kim Carpenter. Her appearance came five years after she left behind her most famous role as Valene Ewing on Dallas. During the '90s and 2000s, Van Ark made several appearances in hit series such as Fresh Prince, The Nanny, My Name is Earl, and Nip/Tuck. She starred in The Young and the Restless from 2004 to 2005, and in 2013 she reprised her role of Valene Ewing for the revival season of Dallas.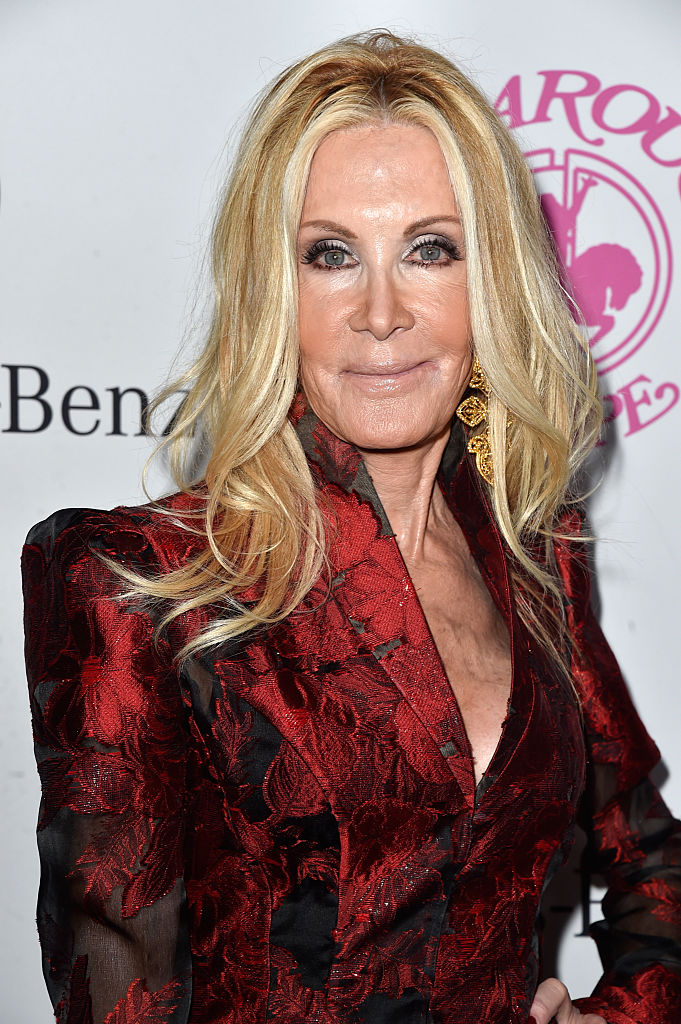 ESTELLE GETTY
The actress and comedian was already more than 70 years old when she made a guest appearance on the show playing the character Dottie in 1996. Following her participation, she kept making small appearances mostly on TV.
She will be forever remembered for her role of Sophia Petrillo on the iconic TV series The Golden Girls from 1985 to 1992. Unfortunately for all her fans, Getty passed away in 2008 after a long battle with Lewy body dementia that forced her to retire from acting in 2001.
Thank you for being a friend, #EstelleGetty! THE GOLDEN GIRLS star would have been 95 today. #BornOnThisDay pic.twitter.com/c03fpUVnmN

— getTV (@gettv) July 25, 2018
ALEXIS CRUZ
Cruz is an American actor with Puerto Rican descent who became famous thanks to his role of the angel Rafael in the heavenly production and as Skaara in the series Stargate SG-1. During his two television hits, the New Yorker with a Boston University degree also appeared on Why Do Fools Fall In Love.
After those successes, he took part in the legal drama Shark as assistant D.A. Martin Allende and also in the TV show Castle. Apart from his movie and TV credits, Cruz became a producer as well. He narrated and produced an audiobook series for Amazon called The Catherine Kimbridge Chronicles. Besides, Alexis is a creator of the graphic novel series The Unprofessionals: A Sociopathic Bromance. Unfortunately, these days, we don't know much about him.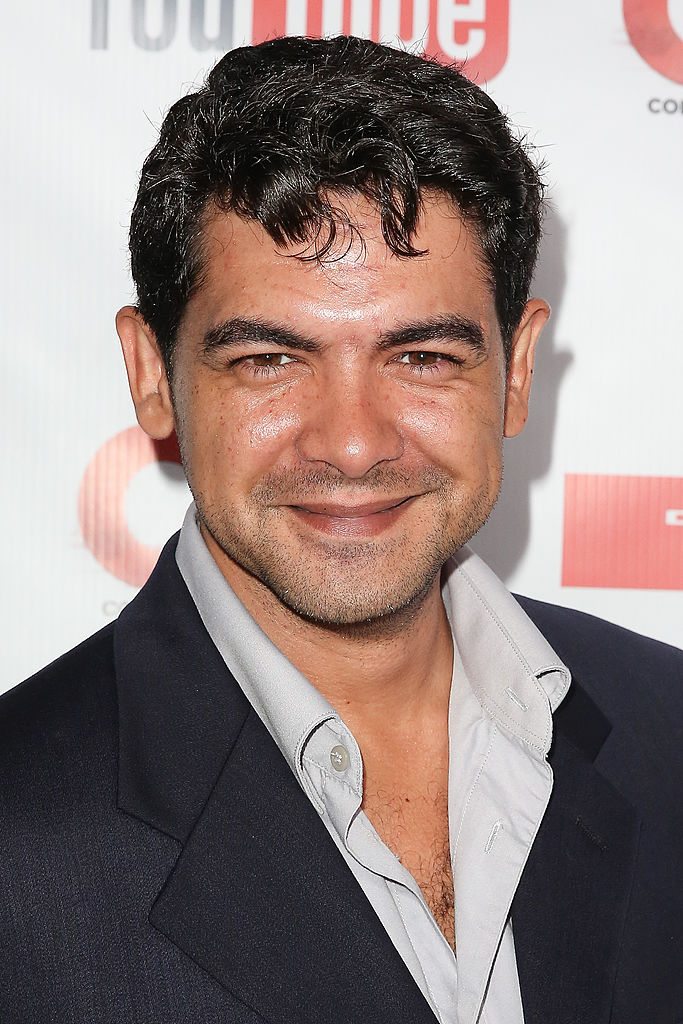 PAUL WINFIELD
And continuing with the divine characters, we get to Paul, the actor who played the archangel Sam. Winfield was an Afro American TV and movie actor who even got an Academy Award nomination thanks to his performance in Sounder in 2004. The 90s and early 2000s were undoubtedly the best stints of his career. 
The LA man was also nominated for an Emmy following his portray of Martin Luther King. Jr in the miniseries King. However, it was due to his guest role in Picket Fences that the star won an Emmy in 1995. One interesting fact about Paul is that he was gay but did not reveal it to the public. Moreover, the California native struggled with diabetes and obesity during a significant part of his life until he died of a heart attack at the age of 64 in 2004. He was buried in the same place as Charles Gillan Jr, his partner of 30 years who passed away in 2002.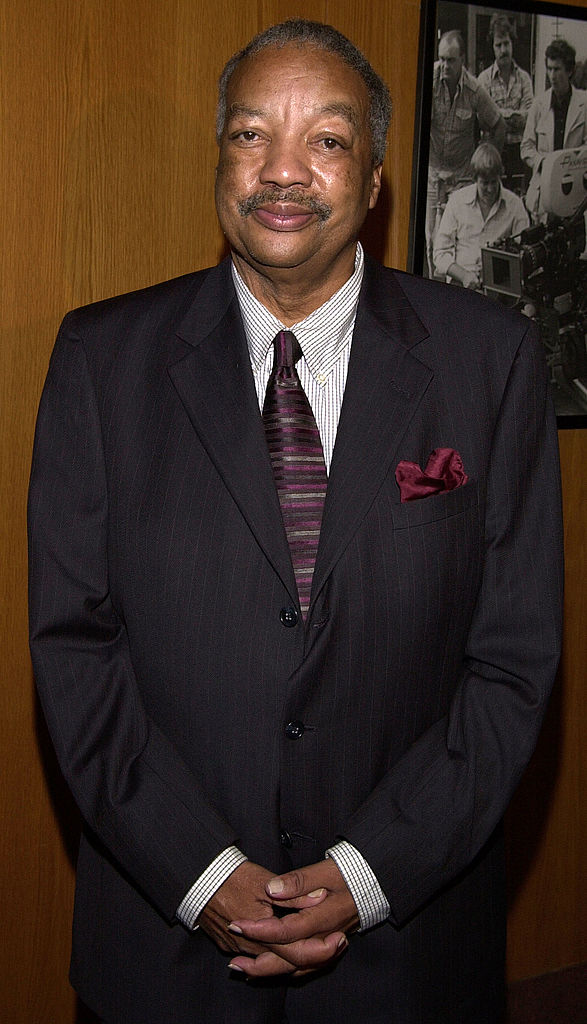 GERALD MCRANEY
This Hollywood legend played two recurring characters in the divine series: Dr. Joe Patcherik and Russell Greene. However, his acting path began way before Touched by an Angel. Back in 1981, Gerald landed the role of Rick Simon in Simon & Simon, a show that ran from until 1989. 
After the angel-riddled production, McRaney continued to add credits to his career. Some of them are Deadwoods, Jericho, CSI, A Holiday Romance, Netflix's Shooter, House of Card and, more recently, This Is Us. He appears in the latter as Dr. Nathan Katowski, a character for which he finally won an Emmy Award.  And just like his professional side, his personal life couldn't be better. McRaney tied the knot with the love of his life, actress Delta Burke, May 28, 1989. And if you do the math, that means they have been together for over three decades!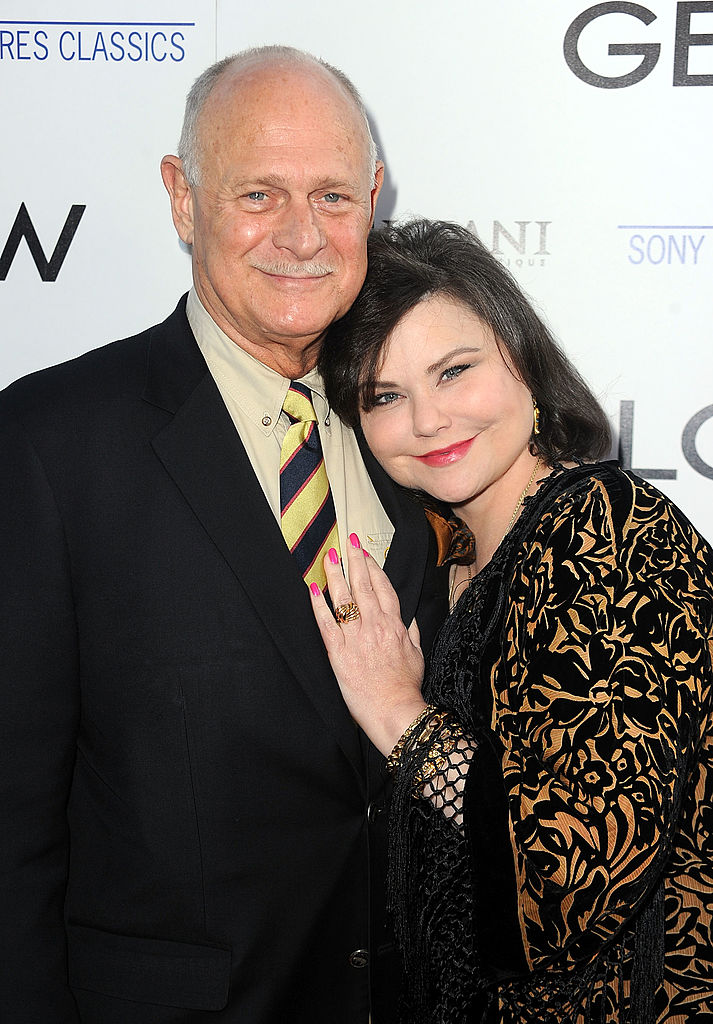 Without a doubt, they have had ups and downs during all these years, including health issues for both actors. But by and large, these two are totally in sync. So, the secret to their success? Embrace everything about their significant other.  Actually, when they had the renewal of their vows, one of the things that Gerald wrote down was that they embraced each other's insanity. "Not just accept it—embrace it." Well, it seems that 30 years together are the best proof that their advice works indeed.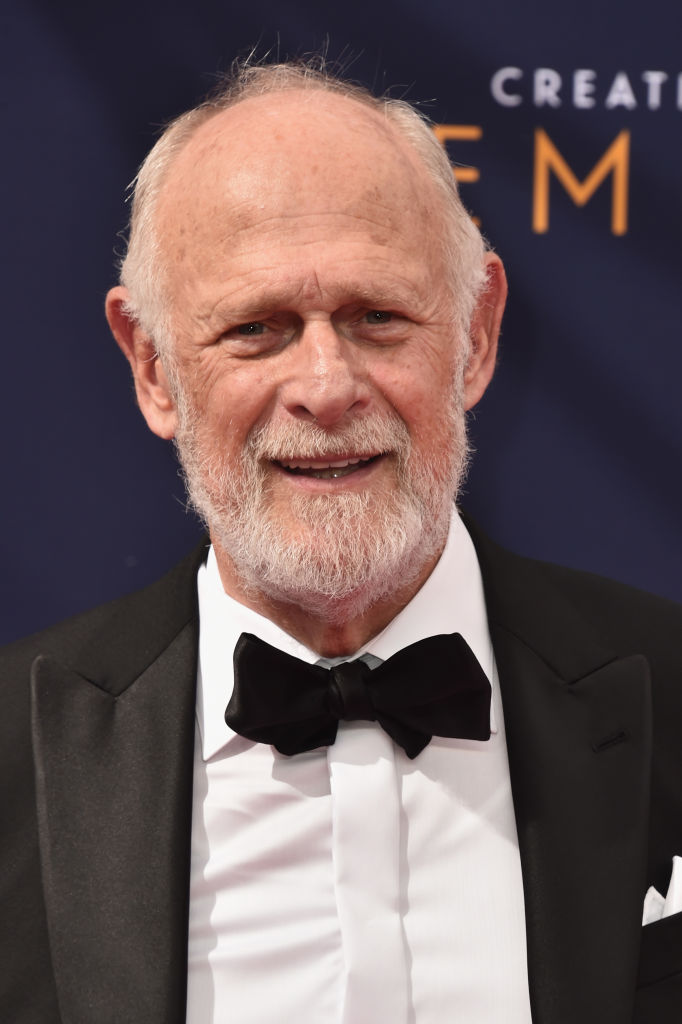 Did you know all those fascinating facts about these beloved actors? We would love to know which one amazed you the most! So don't leave without dropping a message in the comment section down below! And stay tuned for most fantastic Hollywood updates like this one!
Source: Variety, Food Network, The Famous People, Variety, TV Guide
Related: