Real Life Story of Lyudmilla Ignatenko from 'Chernobyl' Who Lost Her Husband and Child
HBO's 'Chernobyl' shook the world in a way no other series has done. The five-part mini-series was based on the true story of the worst nuclear disaster in history which occurred at the Chernobyl Power Plant. The film gives insight into the details of the explosion and people involved or affected by it. If you ever wondered about the real-life story of some characters from the "Chernobyl" mini-series, we'll tell you about the true story behind Lyudmilla Ignatenko, a woman who sacrificed everything to be with her husband during his last days.
THE NUCLEAR DISASTER
Filmed in Vilnius, Lithuania, HBO's 'Chernobyl' miniseries was focused on shedding light on the Chernobyl Nuclear Disaster, one of the worst man-made disasters in our history. On April 26, 1986, the Soviet Union's Chernobyl nuclear power plant in Ukraine exploded. After the reactor exploded, Soviet authorities were quick to blame human error, with the man overseeing the nuclear plant sentenced to 10 years of hard labor. Afterward, it was discovered that design flaws were what caused the meltdown.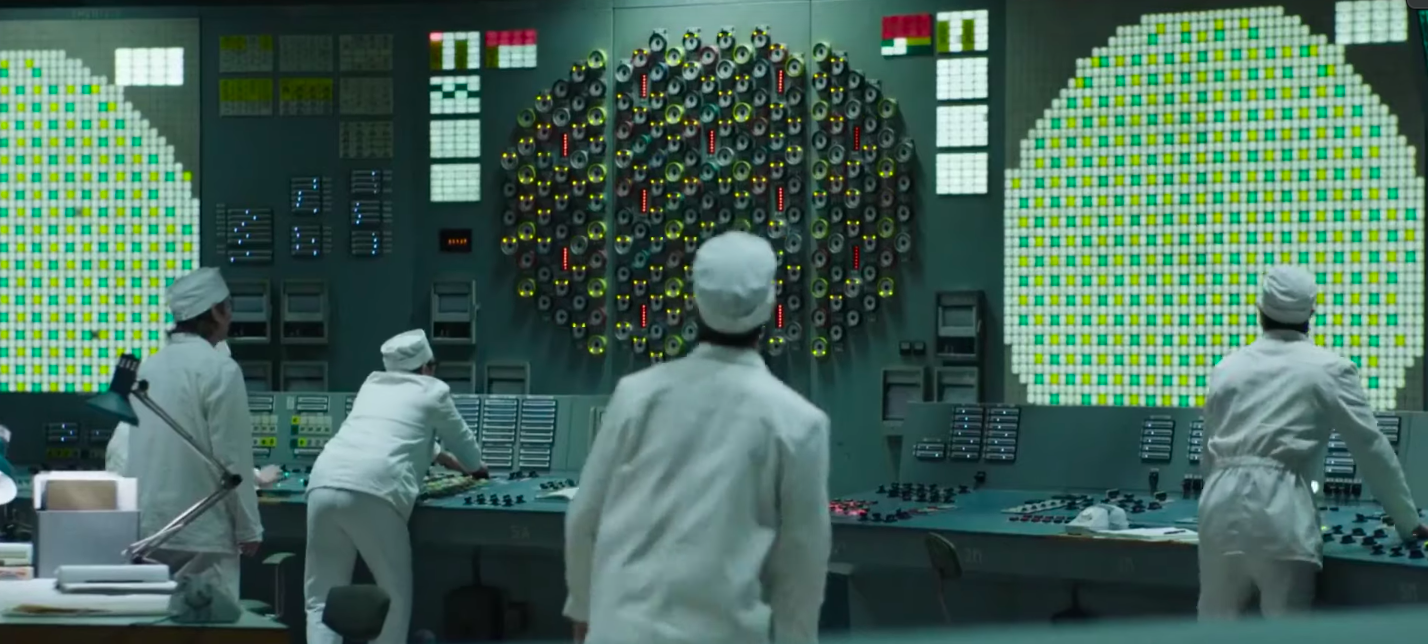 Days after the horrifying tragedy, over 30 people died from acute radiation, with 4,000 more dying of cancer-related health problems later on. According to experts, the surrounding area won't be habitable for humans for at least 20,000 years. Regardless, Chernobyl, surprisingly, has a thriving tourist business that provides people with the chance to see the town and it's surrounding area.
In the HBO mini-series, 'The Crown's' George VI, Jared Harris, plays Valery Legasov. Valery was a real-life Soviet scientist who was chief of the commission investigating the nuclear disaster. In the trailer, Jared managed to make chills go down our spines with just two short sentences: "A just world is a sane world and there was nothing sane about Chernobyl. You are dealing with something that has never happened on this planet before."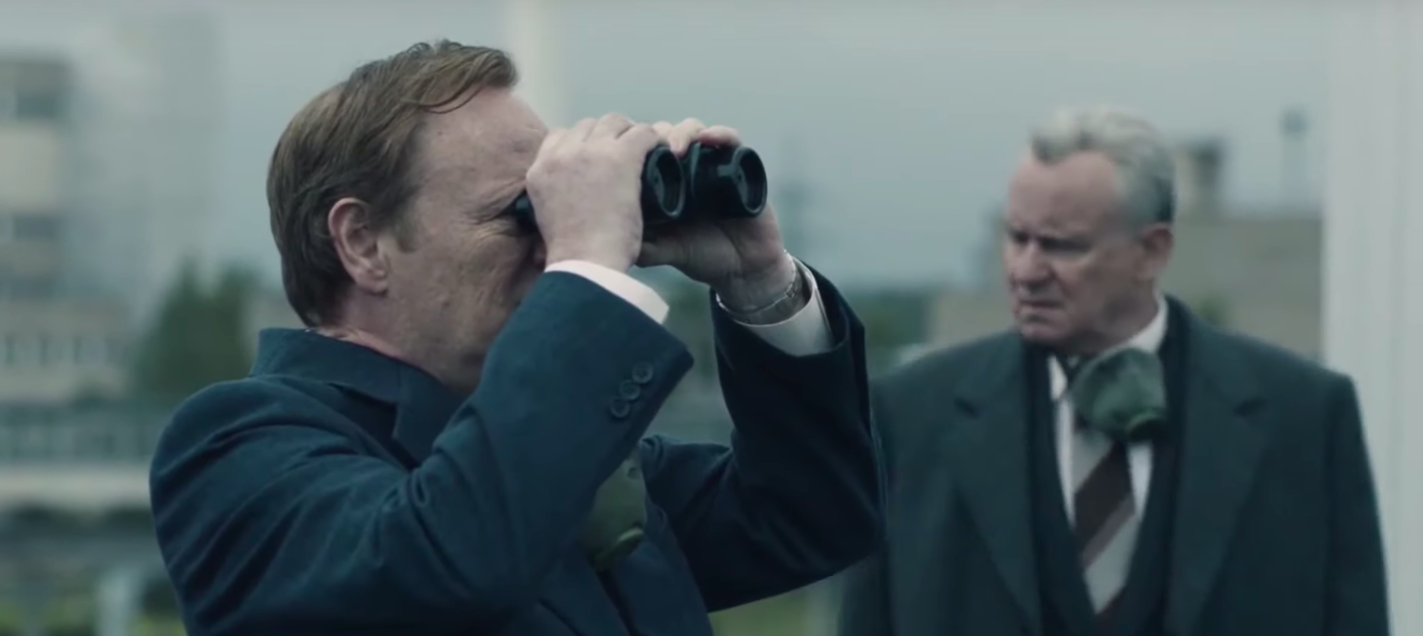 Legasov was the first person in the response team, to grasp the scope of the Chernobyl disaster. Soviet Deputy Prime Minister Boris Shcherbina, who was assigned by the Kremlin to lead the government commission on Chernobyl, was played by Stellan Skarsgård. Ulana Khomyuk, a Soviet nuclear physicist who committed all her time to find out what exactly led to the nuclear explosion, is portrayed by Emily Watson. Screenrant praised the series, by stating:
"The trailer is effective in its attempts to scare the daylights out of those watching on two fronts, beginning with the Chernobyl disaster itself, the immense threat of radioactive fallout, and, of course, the bureaucratic red tape that was soon to follow.

It's a frightening glimpse into an equally terrifying disaster, one given the even more gravity by the performances of both Harris and Skarsgård."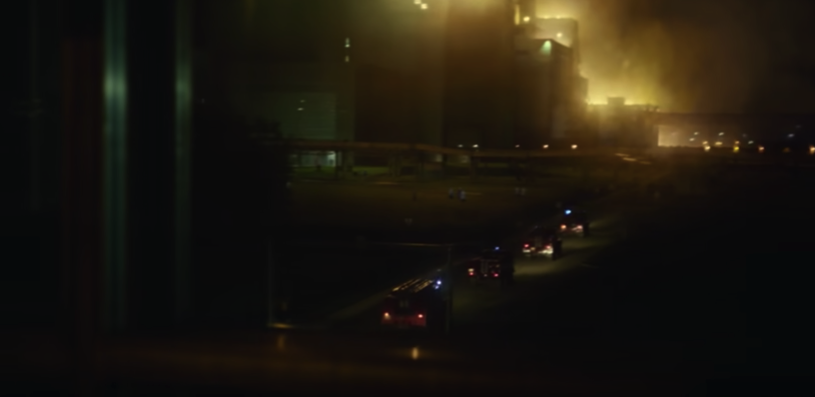 According to the creator of the "Chernobyl" mini-series, Craig Mazin, the idea of ​​recreating these events is for people to be able to know what the explosion did to the families of the people who worked there, so their stories are not forgotten.
LIVING HORROR
Lyudmilla Ignatenko was the wife of Chernobyl firefighter Vasily Ignatenko, one of the first firefighters on the scene when the reactor exploded. The miniseries showed Lyudmilla's harrowing experience when her husband was reduced to nothing by the disaster and how her child passed away four days after her birth. However, what many do not know is that Lyudmilla's life story was way worse than what was portrayed on screen.  Lyudmilla and Vasily met as teenagers in 1979 and married in 1983.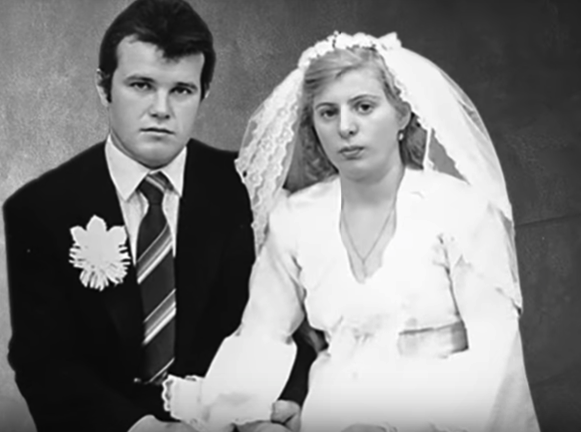 They were living in the "nuclear city" of Pripyat, near the Ukraine-Belarus border, when he was called to the site of the explosion. When her husband was called at night to deal with the nuclear plant fire, they believed it was a fire like any other. But when Lyudmilla arrived two days later at the hospital to see her husband, she saw that something was seriously wrong, for the 25-year-old was unrecognizable.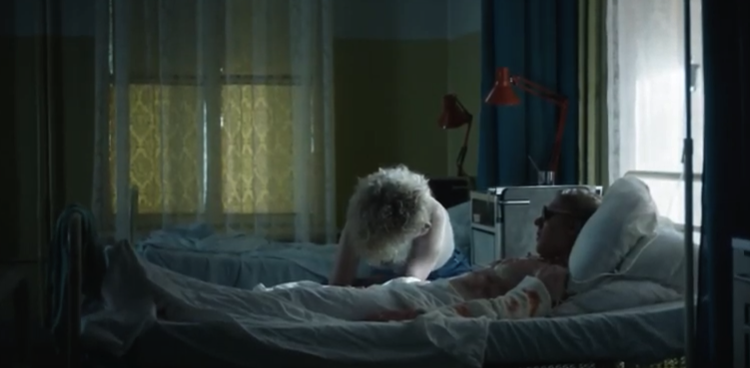 While recounting the occurrence to author Svetlana Alexievich, for her Nobel prize-winning 2015 book 'Voices from Chernobyl: The Oral History of a Nuclear Disaster,' Lyudmilla said:
"They were going straight into the hands of death. They all drove out in their usual uniforms, not wearing chemical protection, not having anything but a layer of clothes against what was an unimaginable dose of radiation."
After the explosion of the nuclear plant on April 26, 1986, she visited her husband every day at the hospital in Moscow. When she met with her husband for the first time, the doctors warned her not to touch him. They said to her:
"If you start crying, I'll kick you out right away. No hugging or kissing. Don't even get near him. You have half an hour."
Gradually, the radiation was burning Vasily's body, and during the days that followed his condition worsened.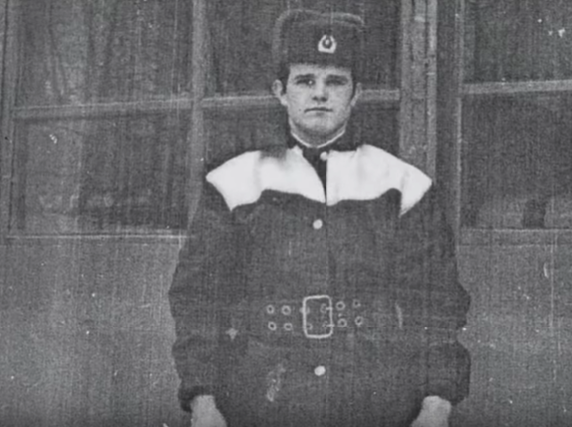 Talking to Alexievich about her husband's plight, Lyudmilla said:
"His skin started cracking on his arms and legs. He became covered with boils. When he turned his head, there'd be a clump of hair left on the pillow. The burns started to come to the surface. In his mouth, on his tongue, his cheeks – at first there were little lesions, and then they grew. It came off in layers – as white film... the colour of his face... his body... blue, red, grey-brown. And it's all so very mine!"
As a result of the radiation received at the plant when attending the emergency without the appropriate safety equipment, Vasily died on May 18, 1986.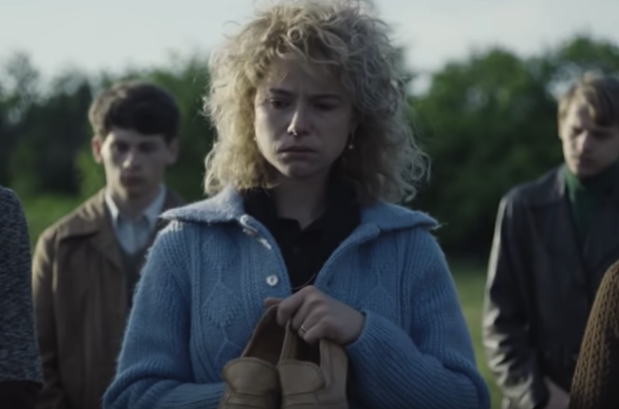 Vasily's body was placed in a metal coffin and buried, but even after death, it contained the highest levels of radiation. While visiting her husband, Lyudmilla never protected herself from that radiation.
THE CONSEQUENCES OF LOVE
During the Chernobyl events, Lyudmilla was pregnant with her first child and the effects of being exposed to her husband's levels of radiation unfailingly affected the unborn baby.
She attended the hospital daily to take care of him and told those days that he was a different man every day. Lyudmilla put her own life and her unborn baby's life at risk by staying close to her beloved husband while he was dying.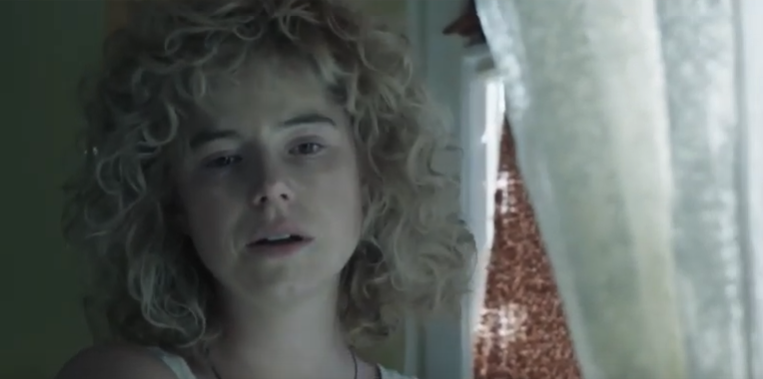 She constantly ignored the warnings of the nurses and doctors who told her that she shouldn't pass the protective plastic that surrounded her husband. Nor should she hug him, kiss him or even touch him. During an interview with a Ukranian TV, Lyudmilla recalled how she was determined to not belive the doctors' comments.
"But I was 22, madly in love with my husband. With every cell of my body, I wanted to believe this was fume poisoning."
She lied to the nurses saying she was not pregnant. She was only 23 years old when she became a widow. Two weeks after the death of her husband, while visiting his grave Lyudmilla went into labor.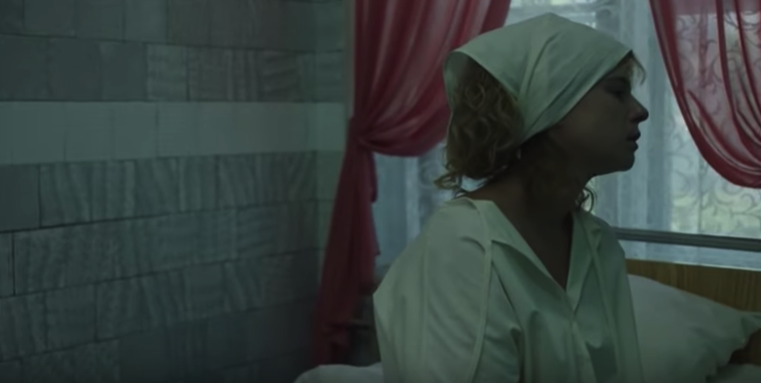 Unfortunately, her baby died four hours after being born from cirrhosis and heart complications. The baby's name, Natasha, was chosen by her father before he died. Natasha was buried next to her father in a concrete grave. 
Although it has been years since their demise, Lyudmilla said:
"There is no day that I don't think about my husband and daughter, not a day that I don't feel pain."
Jessie Buckley, who plays Ignatenko, opened up about how difficult it truly was to immerse herself into Lyudmila's character. Buckley told The Independent that she never got the chance to meet Ignatenko, so she resorted to watching documentaries about the disaster, featuring Lyudmila, in order to prepare to play her. The actress shared,
"There was always something about her neck, where it was like she was being choked by grief. I don't know what I would have said to her. If anything, I would have just given her a hug, and said, 'I hope I've told your story as honestly as I can.' I mean, she survived, you know? The survival instinct in humans is amazing."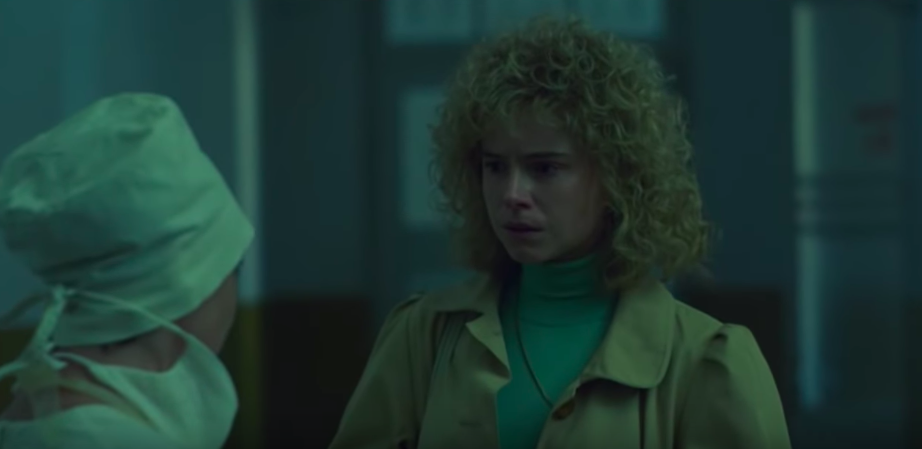 Buckley also confessed that she was frightened to take on the role of Ignatenko, but ultimately, she used that fear to push through.
"When you're playing a real character who's lived this horrific truth, that is terrifying. [But] people are capable of so much, and our fear is the thing that stops us. Sometimes, you need to step into environments that are gonna just destroy you from the side, and you've got no other option but to rebuild yourself, and to find a way to come out on top."
Jessie Buckley's one-two punch of 'Chernobyl' and 'Wild Rose' could make her an Emmy AND Oscar breakout https://t.co/uIBcmMyTTp pic.twitter.com/PIgQBtViEx

— Gold Derby (@GoldDerby) June 21, 2019
LIFE GOES ON
Lyudmilla currently lives a life away from all publicity in Kyiv, Ukraine, with her son. During the years following Chernobyl, she suffered multiple attacks on her health. She also told that doctors said she could not have any more children because of the radiation damage.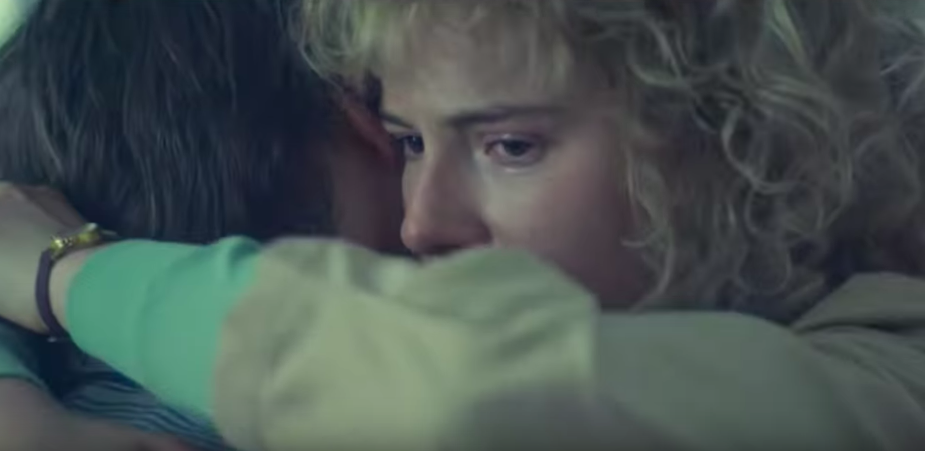 She commented that the only way she could withstand what happened was because of how quickly it was; just two weeks. In just fourteen days, people affected by the radiation syndrome died in terrible pain. And two weeks later her little baby also died.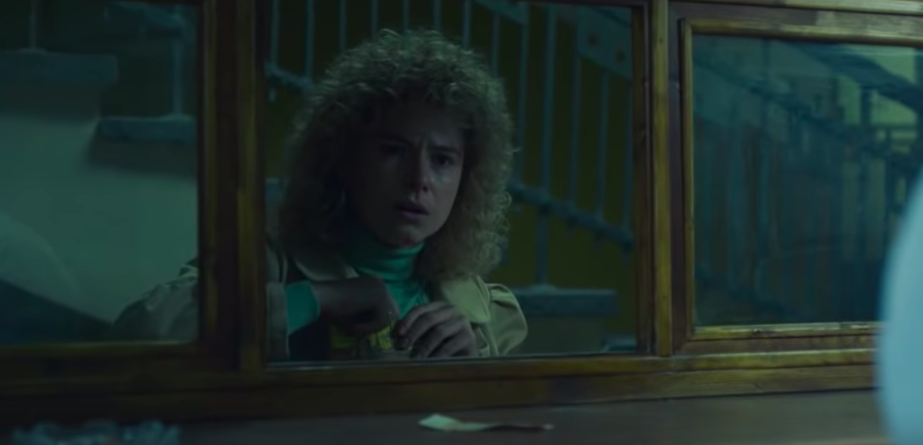 Mazin said in the official Chernobyl podcast:
"The actions that occurred that night are very much inspired by a story that she tells in the book. I tried to tell it as accurately as I could because it is just incredibly moving and beautiful.

I didn't really do anything to embellish it or change facts. I really just took what was there that she reported. And I found her story to be the most heart-wrenching of all the stories that I read because it was so much about love."
CHERNOBYL'S AFFECT ON US TODAY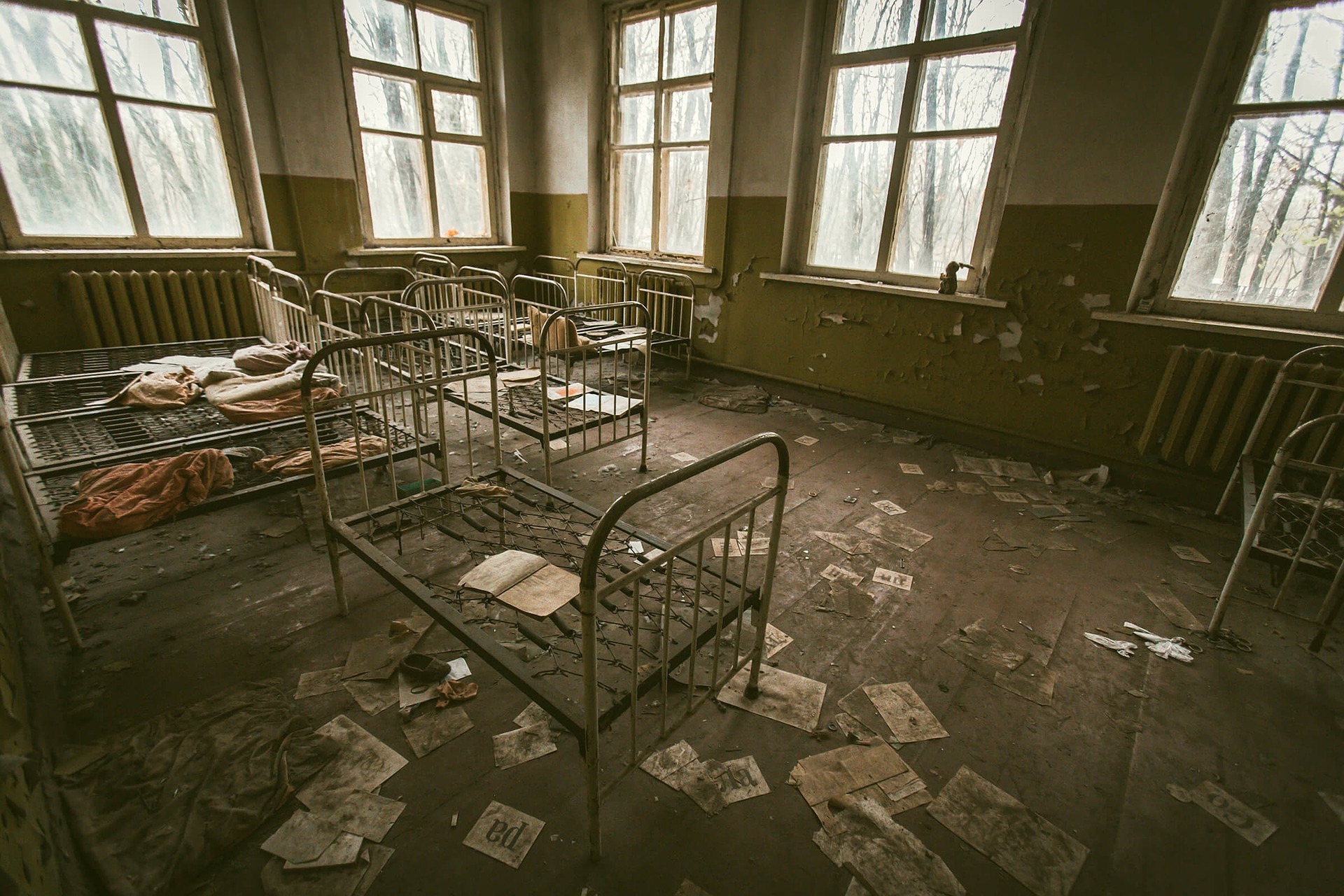 Although it happened decades ago, Chernobyl's consequences are still felt today. The effects of radiation still linger and is felt both in Ukraine and Belarus. In fact, Ukraine completed construction of a structure that will contain the radioactive reactor for 100 more years. Some wild animals still live in the area and the area won't be habitable for many years.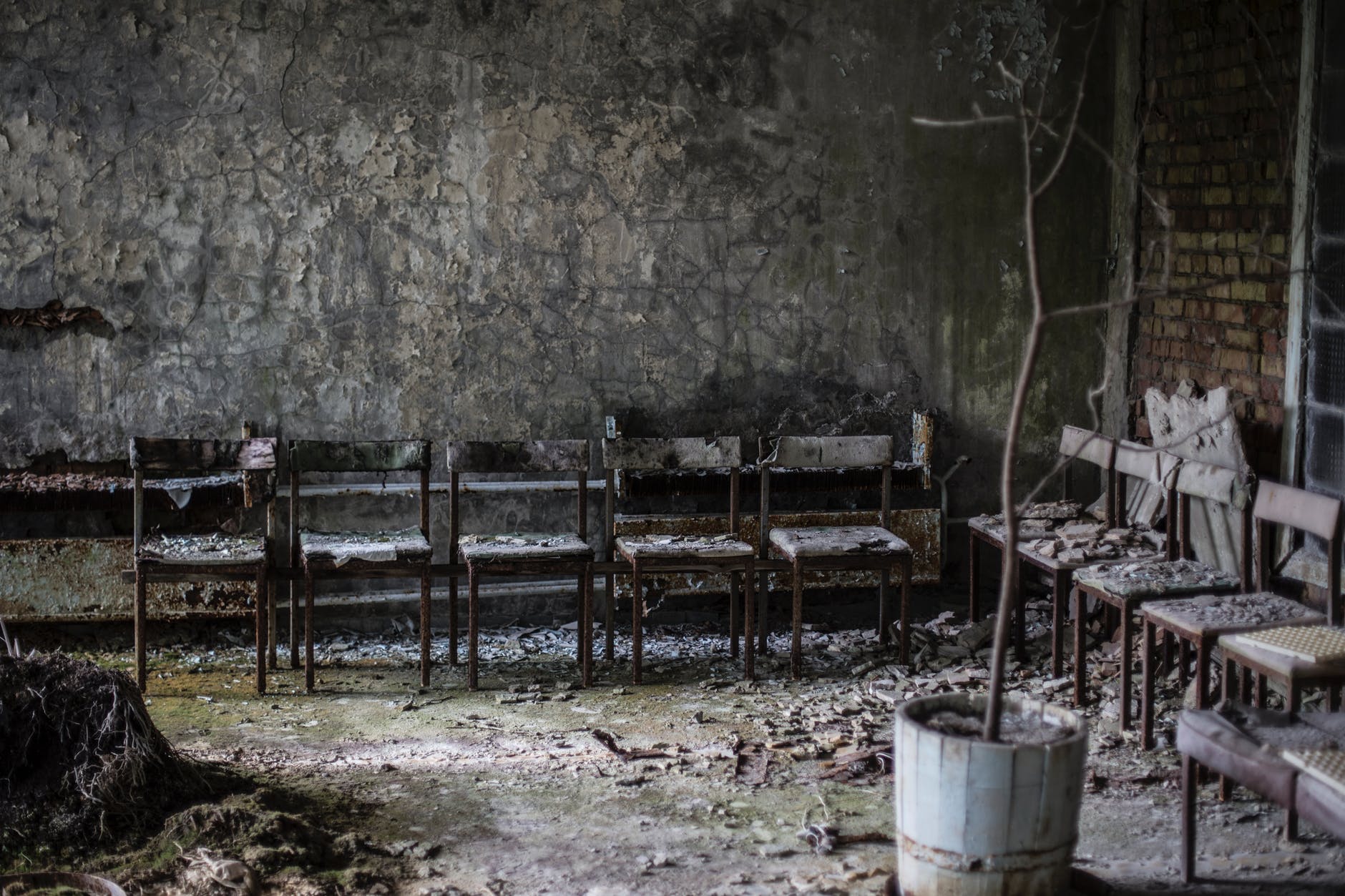 While HBO's Chernobyl shed light on the event surrounding the explosion, it is heart-rending how people's lives were turned upside down because of the explosion. In just one night, Lyudmilla lost everything she ever loved. It's sad that a woman had to ensure so much loss because of human error. We hope she had the fortitude to bear the loss. Were you particularly touched by Lyudmilla's story? Share this article with a loved one today!
Sources: Hyperallergic, The Vintage News, Express, Bustle, Esquire, The Independent, Mirror
Related: