Meet 'Full House' Twins Blake and Dylan Tuomy-Wilhoit 25 Years after the TV Show Ended
The Tuomy-Wilhoit twins became known to fans of "Full House" as Aunt Becky and Uncle Jesse's children on the show. Since then the twins have grown and followed their passions in life, none of which includes acting.
Blake and Dylan Tuomy-Wilhoit were the youngest members of the 'Full House' family, and they were the fans' favorite. The boys grew in the eyes of everyone and marked different milestones on screens.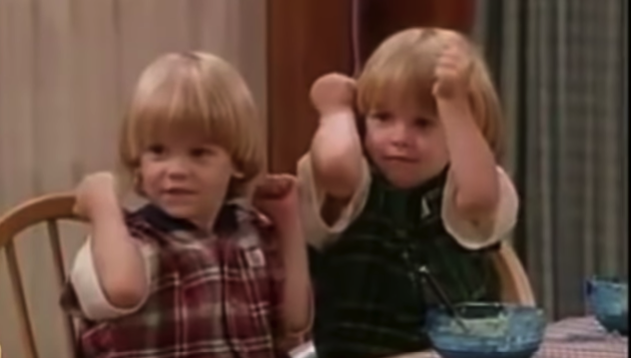 While each member of the 'Full House' family was a delight, we all had a soft spot for the boys Nicky and Alex as they were super silly! However what were the boys up to after the end of the series?
CHAPTER 1
BLAKE  AND DYLAN TUOMY-WILHOIT ARE BACK FOR THE SHOW'S REVIVAL
Blake, known as Nicky on the television show, kept out of the public eye for most of his life after the popular television show ended. He became a firefighter, and when Netflix announced the show's revival "Fuller House" released in February 2016, Blake posted a picture of the script with the caption, "Its Nicky time."
Dylan also shared an image of his script and simply captioned it "what?" alongside a winky emoji.
"It's a show that is very much in the spirit of the original,"  Netflix's Ted Sarandos said of the new show in June 2015. "At the taping of the [first] episode this past week, when the cast shows up on stage, the audience reacts immediately, and the actors have fallen right back into the roles. It's very much in the same spirit but with a modern take on Full House."
Click 'Continue reading next chapter' to seedetails about the time at full house.