Sylvester Stallone's Failed Marriages That Resulted In The Most Valuable Treasures Of His Life
From a struggling actor to critically acclaimed star, Sylvester Stallone has become a Hollywood heavyweight. Like most stars, he has had his fair share of relationship woes and parenting stumbles. "Rocky" actor Sylvester Stallone is no stranger to the spotlight. His fame resulted in many of his relationships, marriages, and divorces to be highly publicized affairs. Stallone has been married three times.  Even though his marriages did not work out, he did gain five children as a  result of them. He has three girls and two boys.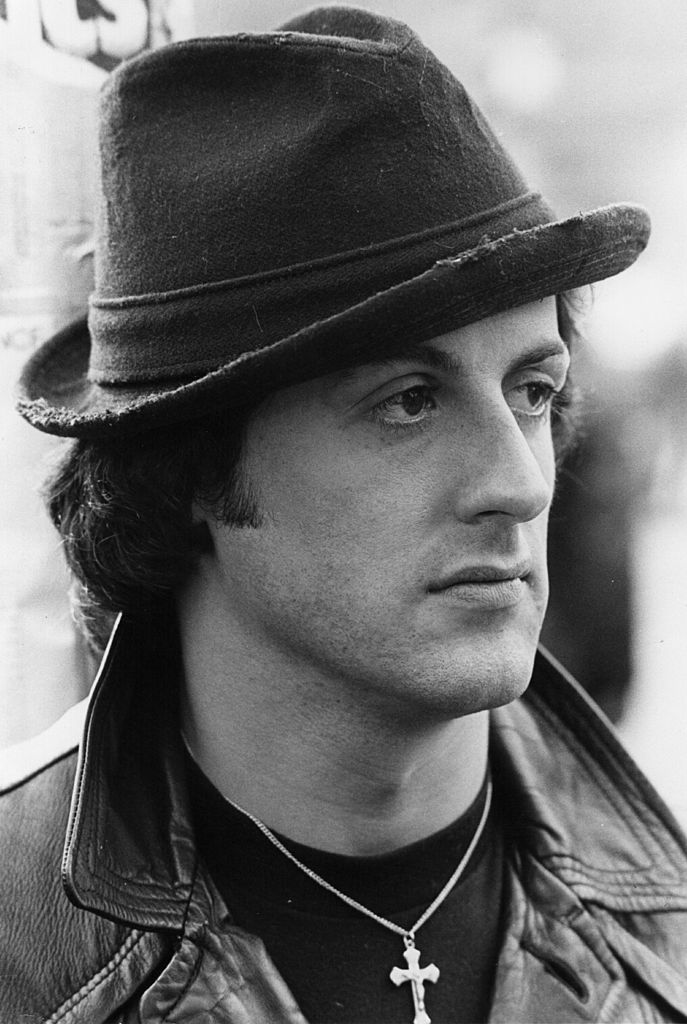 ---
FIRST MARRIAGE 
Since Sylvester's life revolved around Hollywood it was no surprise that he fell for someone in the same industry. Sasha Czack started out on the CBS Network's soap opera called "Love of Life" before landing a few other roles in TV and films before she met Sylvester.
"After 11 years of bliss, their relationship came to a screeching halt ​​​​​". Sasha was born on July 17, 1950, in Chester Pennsylvania. She is a renowned photographer whose works have been praised by Andy Warhol. Sasha is also a model, actress, and director.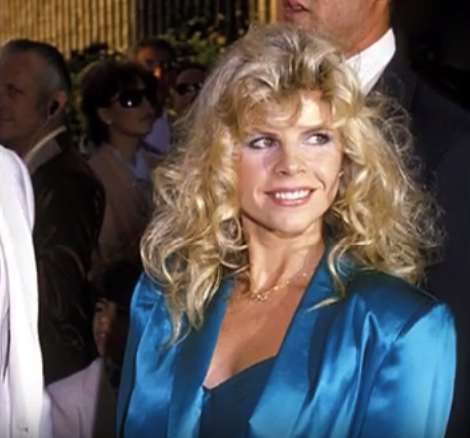 ---
While her career wasn't as successful as her ex-husband's, the 69-year-old had something to her name. She helped Stallone write the screenplay for 'Rocky.' Also, she directed the short film 'Long Lost Love' and created the 2006 film 'Vic.'
The pair hit it off as colleagues in the industry and by the time Sylvester was getting popular in films, they were engaged. At the same time, Sasha landed a lead role in the 1972 film named "Play it as it Lays" but gave up the role to help her fiance type screenplays which he insisted he needed help doing.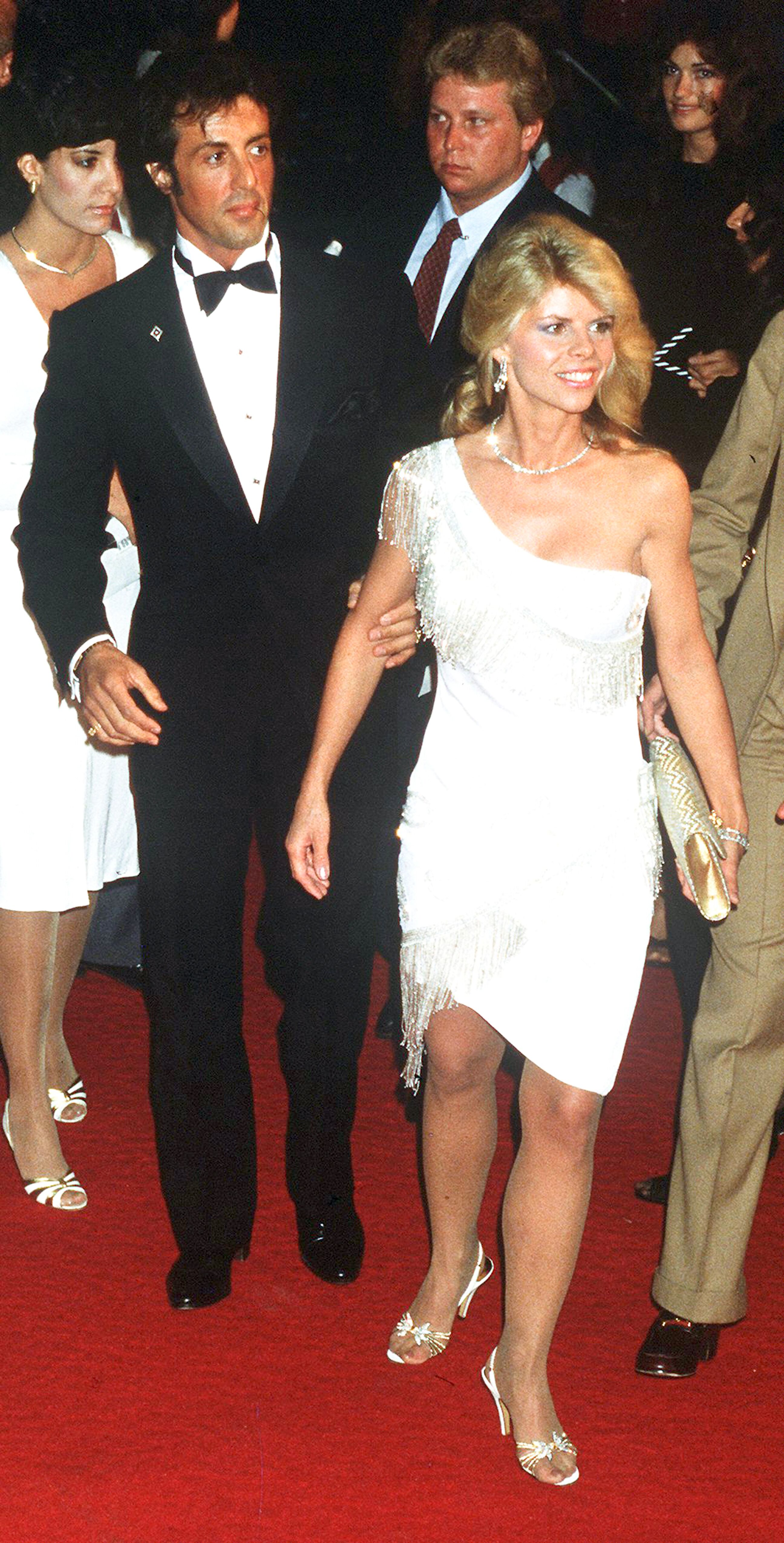 ---
At age 28, the Golden Globe winner tied the knot with his girlfriend Sasha Czack on December 28, 1974, in a highly publicized ceremony. They had two sons, Sage Moonblood Stallone and Seargeoh. Seargeoh was diagnosed with autism from a young age. It was believed that Seargeoh's diagnosis made the family fall apart as Sasha chose to retire as a photographer to focus on him.
However, Stallone didn't make the same sacrifice. After 11 years of bliss, their relationship came to a screeching halt when they decided to separate. Their divorce was finalized on 14 February 1985. Sasha got a whopping settlement of $12 million from the divorce, a record-breaking amount at the time.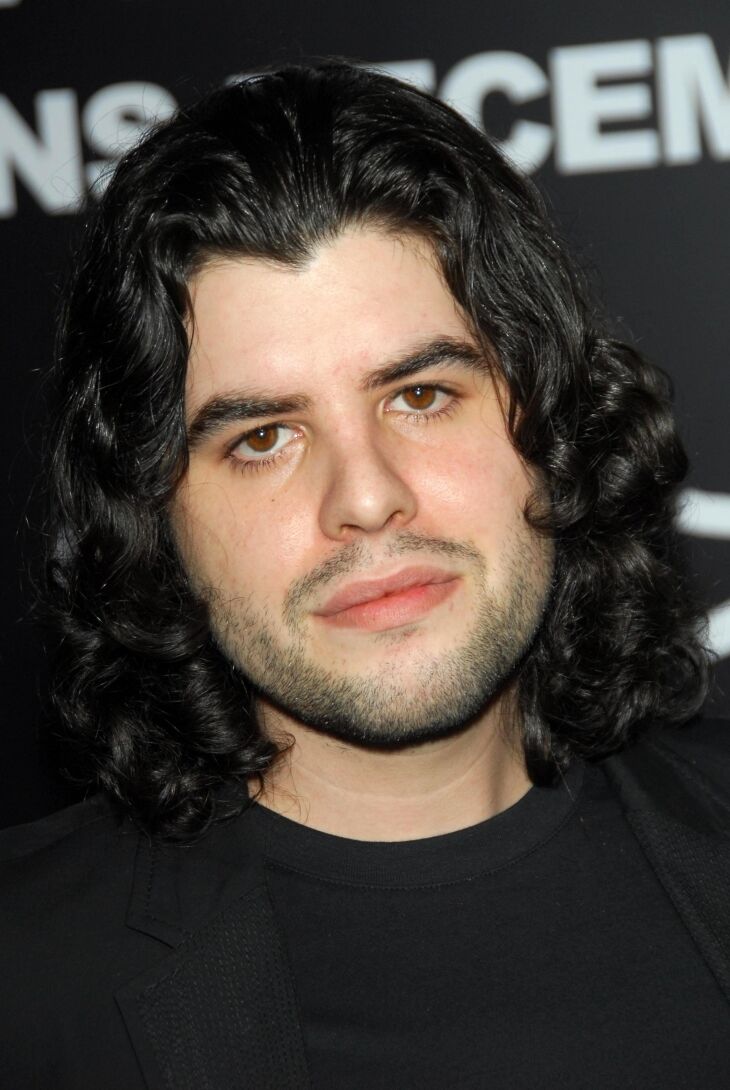 ---
The divorce also caused major tension between Sylvester and his son, Sage. It was only when they started working together that their relationship improved. After Sasha and Sylvester's divorce, the actress found love in the arms of sound engineer, Rick Ash. However, after a short time together, the pair divorced; they didn't have any kids together.
When Sage passed away tragically at 36 from heart disease, his father was heartbroken and devastated. In a statement to TMZ, he said:  "When a parent loses a child there is no greater pain. Therefore I am imploring people to respect my talented son's memory and feel compassion for his loving mother Sasha.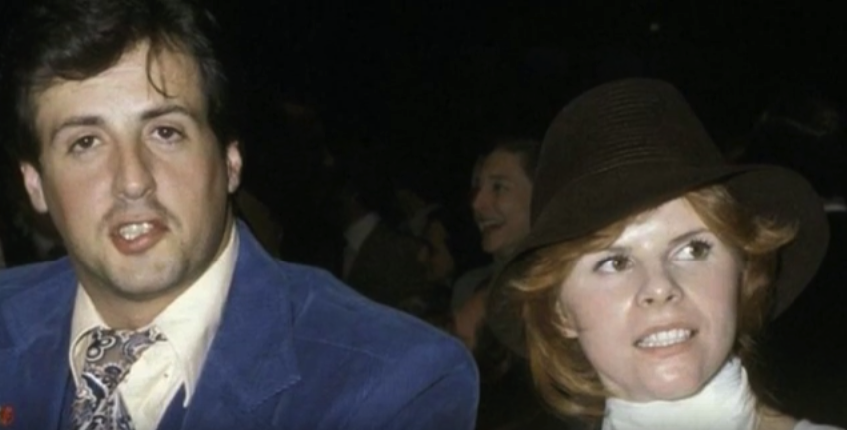 ---
Sasha suffered intense pain after Sage's demise. While speaking about her son's demise, Sasha attributed the pain pills he was taking after his tooth procedure, She said:
"I told him not to do that. I've heard about people dying having multiple procedures done to your mouth. Do not have more than one tooth [pulled]."
However, she moved past the heartbreaking phase and chose to focus on her only son. She currently lives her life away from the public eye and is reported to be single.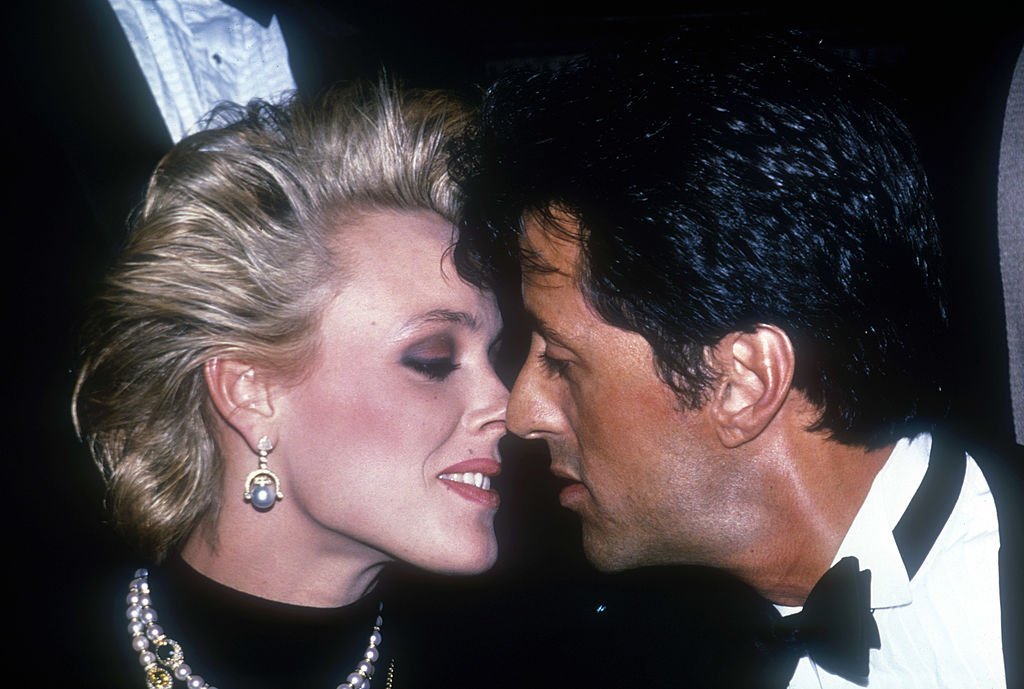 ---
SECOND MARRIAGE 
While still going through his first divorce, Stallone was trying to figure out where he stood when it came to love. However, a bold move from model and actress Brigitte Nielsen certainly caught his eye. At the time she was just 22 years old and was 17 years younger than the 'Rocky' star.
She slipped a promo shot under his Manhattan hotel room door, that said: "My name is Brigitte Nielsen…. I'd really like to meet you. Here's my number." Stallone gave in to temptation and they met up. When he met the Danish actress he knew he had to know her better. By December 1985, they were madly in love and the future Cobra costars got married at the Beverly Hills home of Irwin Winkler.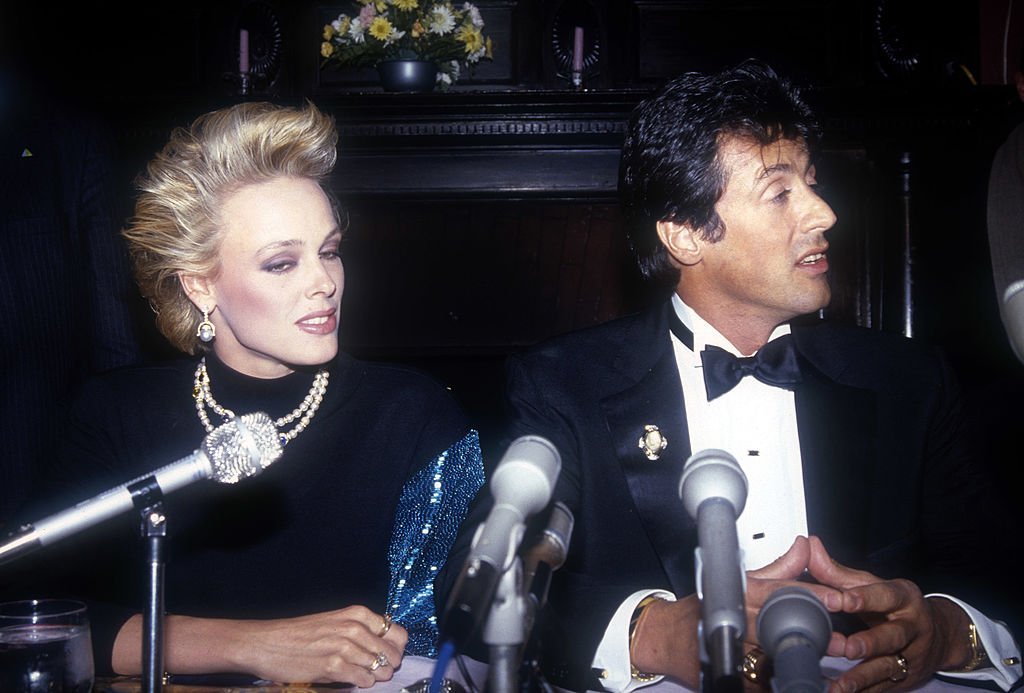 ---
Many publications dubbed the model as a gold digger who wanted Stallone for his money and fame. However, their marriage only lasted two years and ended in a messy divorce that was splashed across tabloids countrywide. While speaking on 'Oprah: Where Are They Now?' Brigitte admitted that their marriage was a hoax that should never have happened. She explained that while people claimed she was with Stallone because of his money, the reverse was the case. She said:
"They didn't understand that he begged me to marry. He begged me!"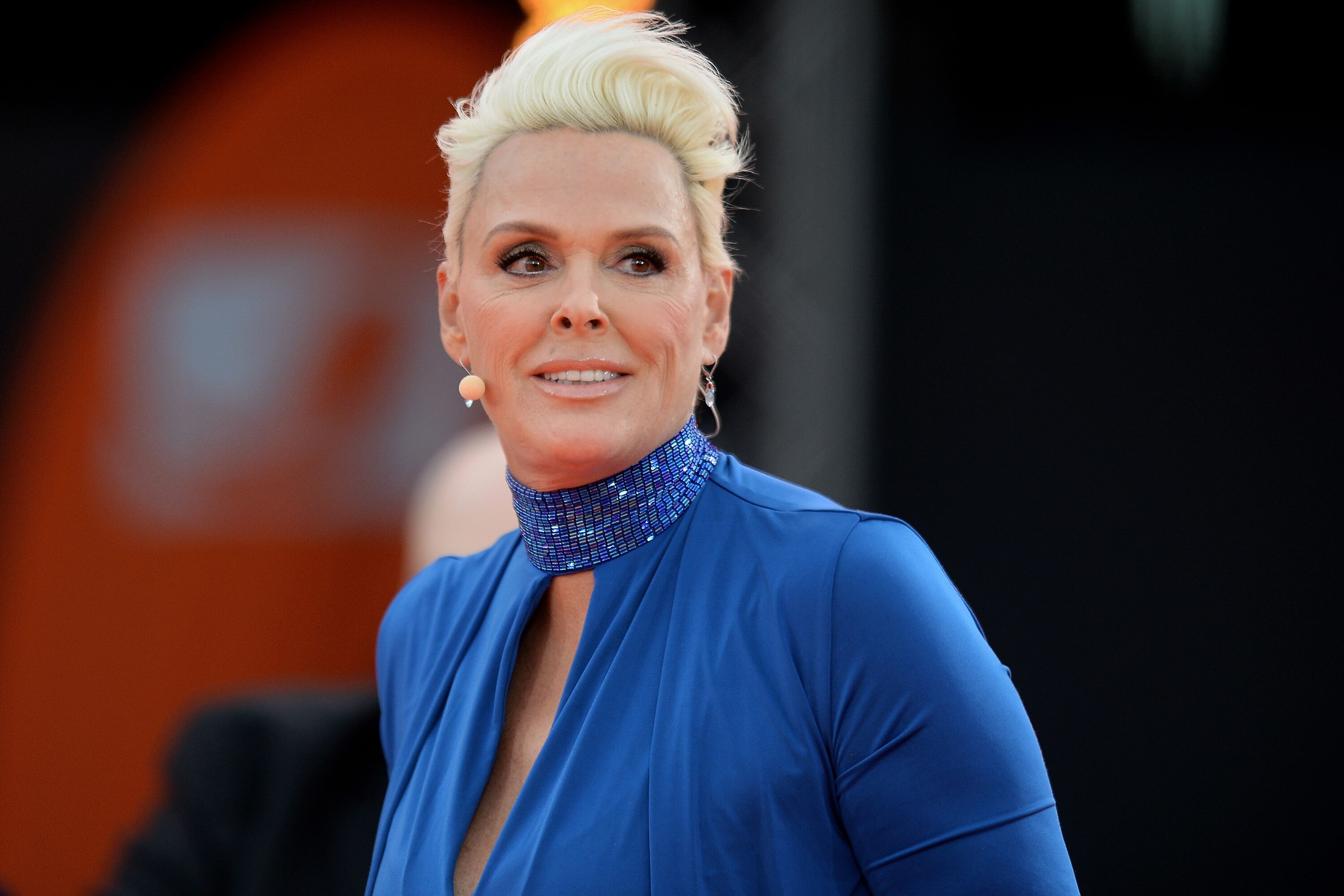 ---
She explained that when the actor asked for her hand in marriage, she wondered if it wasn't too early. However, people kept pressuring her to tie the knot with the star. About their short-lived marriage, Brigitte described their union as a mistake.
"If I would go back in time, I shouldn't have married him. And he shouldn't have married me! I don't want to sit here and come across as an angel. I probably was also a pain in the butt at times... But it really just wasn't for me, and it became very ugly like some divorces do."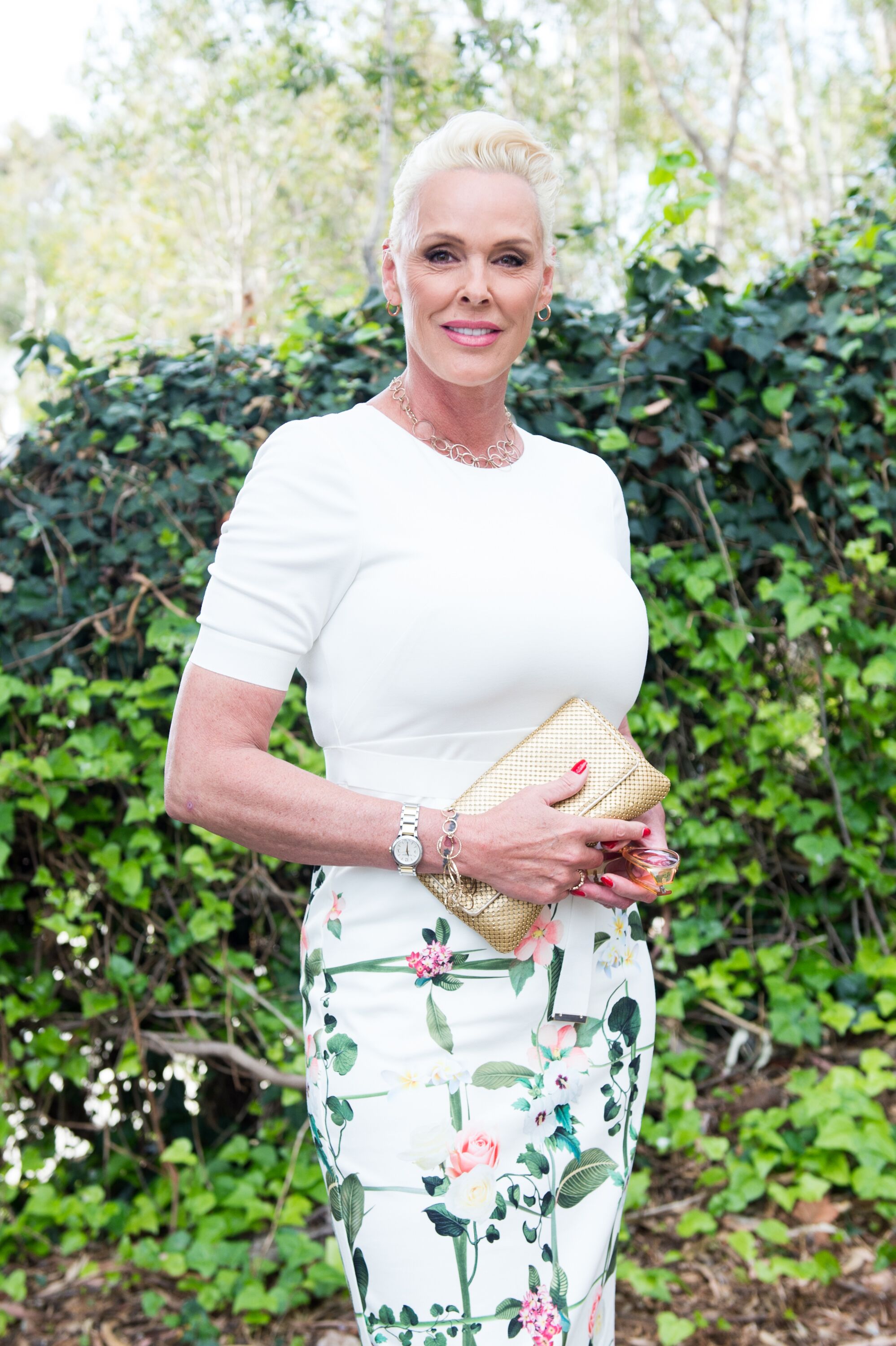 ---
Her life after Stallone wasn't so rosy as the 56-year-old admitted that her career suffered a set back after their split. "When I left Sylvester, all doors closed on me. I was basically blacklisted." Luckily, she was able to get other jobs because she knew other languages.
ALMOST HAPPILY EVER AFTER
Sylvester Stallone seemed to find the perfect woman in Jennifer Flavin. However, his relationship with Jennifer Flavin was nearly destroyed before they even made it down the aisle. A not-so-special delivery via FedEx on March 11, 1994, broke Flavin's heart. In 1988, Sylvester, then 42, met aspiring model Jennifer Flavin, 19, at a Beverly Hills restaurant. They hit it off and started dating.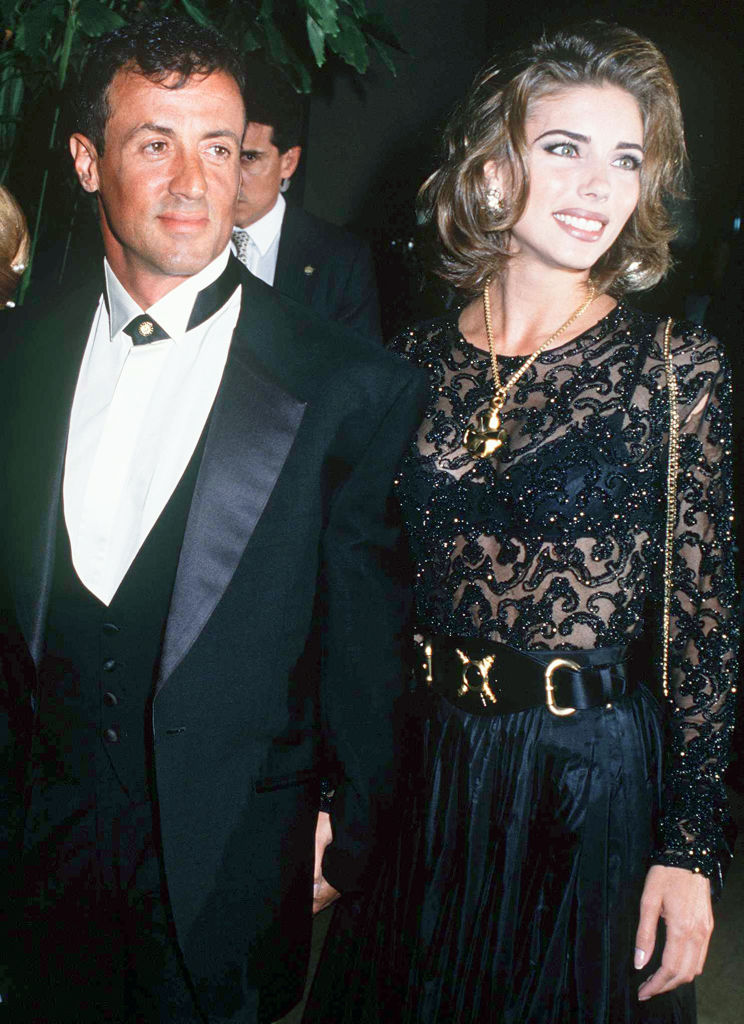 ---
Just when things appeared to be getting serious, everything fell apart. A not-so-special delivery via FedEx on March 11, 1994, broke Flavin's heart. Flavin received a FedEx package with a six-page handwritten letter from the actor ending their five-year relationship. Flavin opened up to People Magazine about the break up saying,
"I cried a lot…  You can't just write somebody off in a letter after six years. It's not like I was going to try to beg him to come back to me or anything. I just wanted to talk."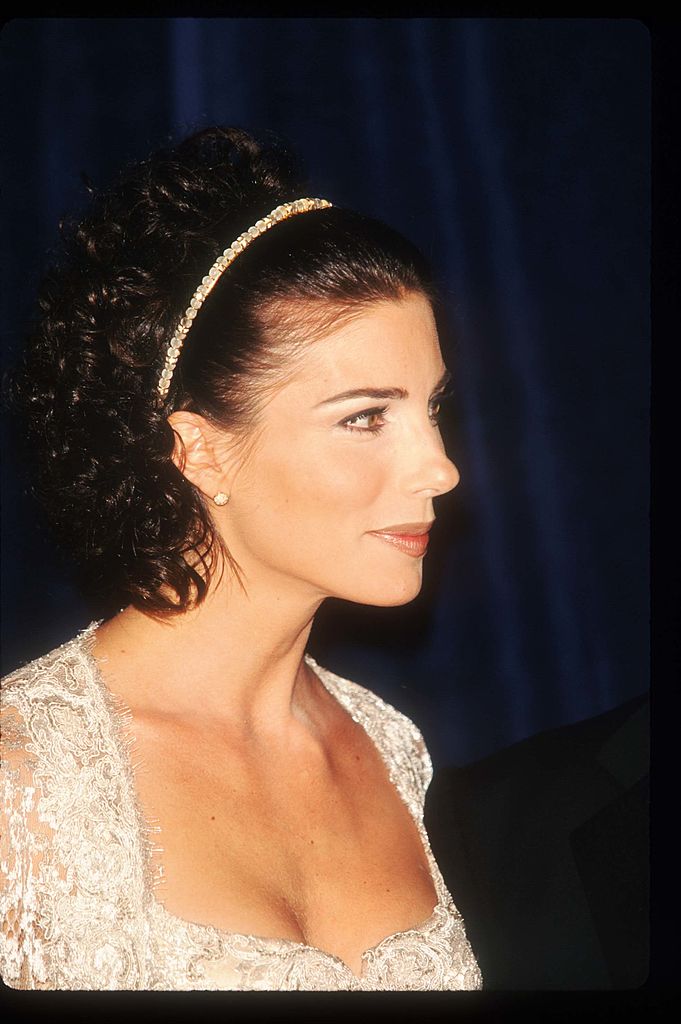 ---
JANICE DICKINSON
It was later revealed that Stallone ended his relationship with Jennifer Flavin via FedEx to be with Janice Dickinson. Dickinson had just given birth to her daughter Savannah and claimed she was Stallone's daughter. Savannah was even given his surname at birth. The pair got engaged but split up less than a year later when Stallone discovered Savannah was not his daughter.
SHORT ROMANCE 
Stallone moved on and began dating Austrian model Andrea Wieser, 22. However, he already had his eye on Angie Everhart who had just broken her engagement to a Lebanese businessman. Without warning, the pair arrived together at the opening of Planet Hollywood and then again at the Academy Awards. They got engaged shortly after, leaving fans stunned.
---
THIRD TIME'S THE CHARM 
Their engagement was short-lived and they parted ways. Stallone ended up rekindling his relationship with Flavin. The pair finally made it down the aisle on May 17, 1997, in London. Sylvester later said in a statement:
"I have had two great things happen to me in the past year: the birth of our beautiful daughter Sophia Rose, and now my marriage to Jennifer, who is a great mother and I know will be a wonderful wife."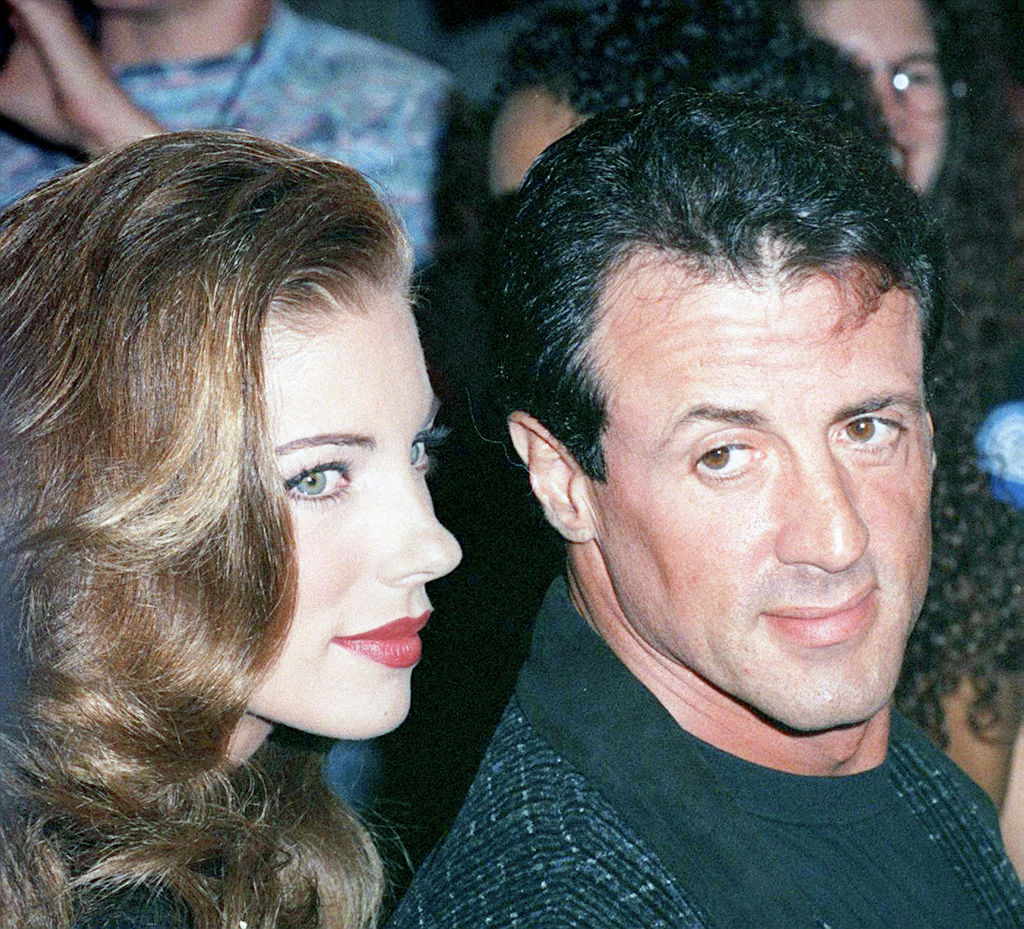 ---
They now have three grown-up daughters: Sophia, 22, Sistine, 20, and Scarlet, 16. The stunning girls are all currently pursuing careers in modeling and studying simultaneously. They were declared as Miss Golden Globe at the 74th Golden Globe Awards and were the official ambassadors of the awards show.
As part of their responsibilities, they were required to hand each winner their trophy. Like most Hollywood men, Sylvester Stallone has had quite a ride when it comes to his love life. Luckily, he has found his forever after in the arms of Jennifer Flavin as they have been together for 22 years. However, out of those relationships came his lovely son and gorgeous daughters.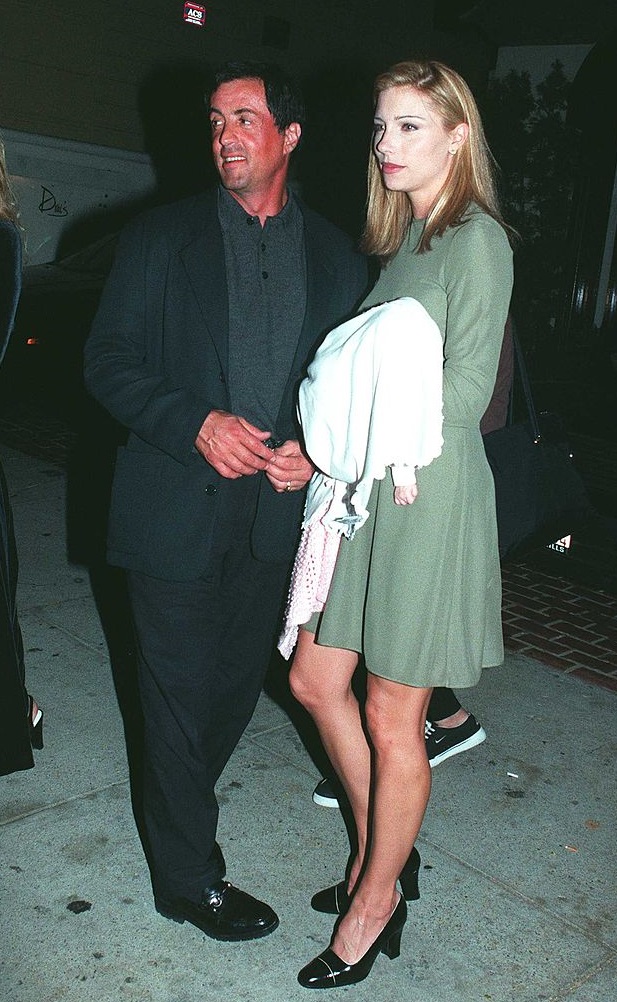 ---
WHAT'S UP WITH SEARGEOH STALLONE?
And speaking of his children, do you know about their lives? If not, let us have a recap of what has been going on with the offspring of the renowned Hollywood legend, and we shall begin with the eldest one: Seargeoh. As it's been said previously, he is the second son of Sylvester with Sasha Czack. At the age of three, the young boy was diagnosed with autism, which brought grief to the family. However, thanks to therapy and specialized schools, his condition improved a little at the age of 10. 
But no one can deny that his autism certainly hindered his desires of pursuing his father's career. He had his acting debut with a small part as Rocky Balboa Jr. in 'Rocky II,' but it was not successful. These days, Searg keeps to himself, away from the spotlight and leading a quiet regular life, according to The Famous People.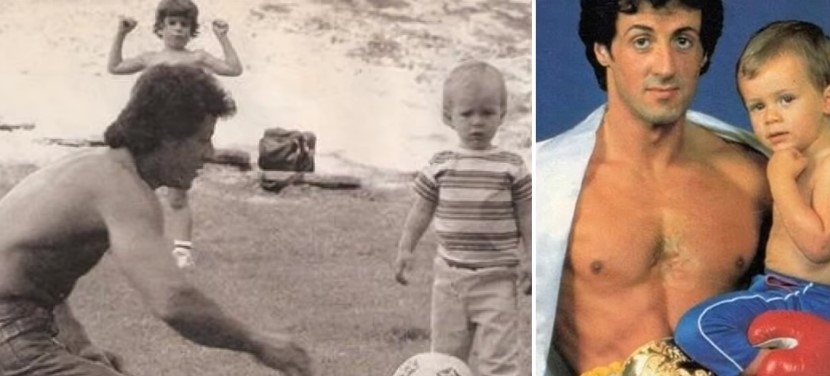 ---
THE GIRLS ARE A DIFFERENT STORY!
In stark contrast to Seargeoh, we have the Stallone girls, starting with the eldest one, Sophia. Born in 1996 to the action actor and Jennifer Flavin, the little girl also faced health problems like her brother. Sophia was born with a heart disorder that was overcome, fortunately, following a medical procedure when she was a baby.
And now that she is all grown-up, his life is on the rise. Studying to obtain a degree with a major in Communications and a minor in Entrepreneurship and Film from the University of Southern California, the 22-year-old followed in her mother's footstep by seeking a career as a model.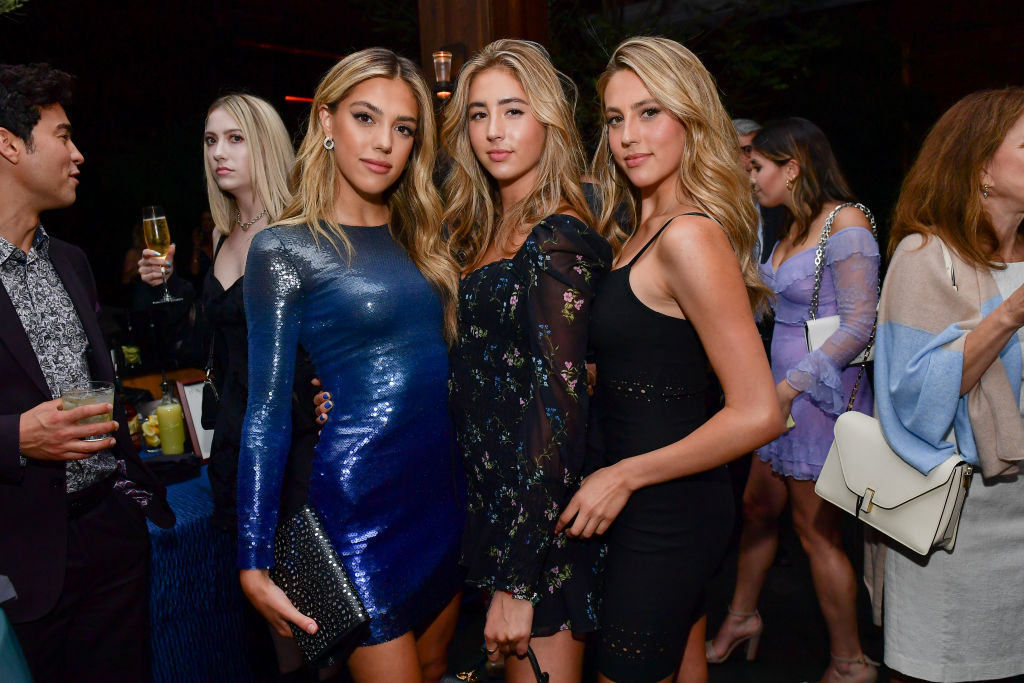 ---
She was recently featured in a Dolce & Gabbana campaign. And as Familytron noted, the girl is also trying her hand in the cosmetic world by launching a makeup line that will be in the market soon. Besides, the eldest sis participated in 'Project Runway' as a guest judge. And we're pretty sure she's just getting started!
THE CALIFORNIA GIRL IS ROCKING!
The middle sister, Sistine, was born on June 27, 1998, and much like her sister, she also became a model. No wonder that these girls are following this path as they are all amazingly gorgeous! When she was only 18, Sistine signed with IMG Models. And now that she's 21, the girl has collaborated with well-known brands such as D&G and magazines like Nylon, W, and Seventeen. But she did not leave her education aside. This Sly's daughter is also a student at the USC. Also, she is gaining more recognization on social media and the industry.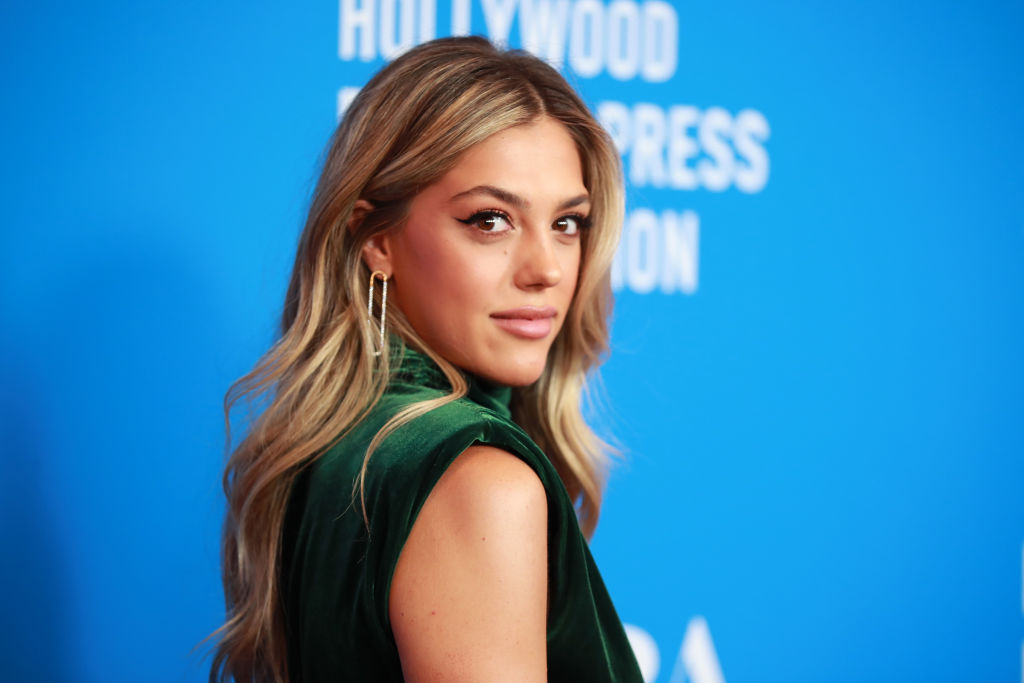 ---
LAST BUT NOT LEAST, SCARLET
The little one in the family is also considered the tomboy. Born in 2002, Scarlet Rose is now 17 years old and is a high school student at St. Paul School. Although she hasn't decided her professional career yet, one thing is sure for all the Stallone girls: none of them is interested in acting (sorry, Sylvester!).
And thanks to her privacy, we don't know much about Scarlet. But what is clear to everyone is that Sylvester loves her daughters and has a close bond with the three of them. No matter what the future holds for them, we can be sure that daddy is going to be by their sides to support them.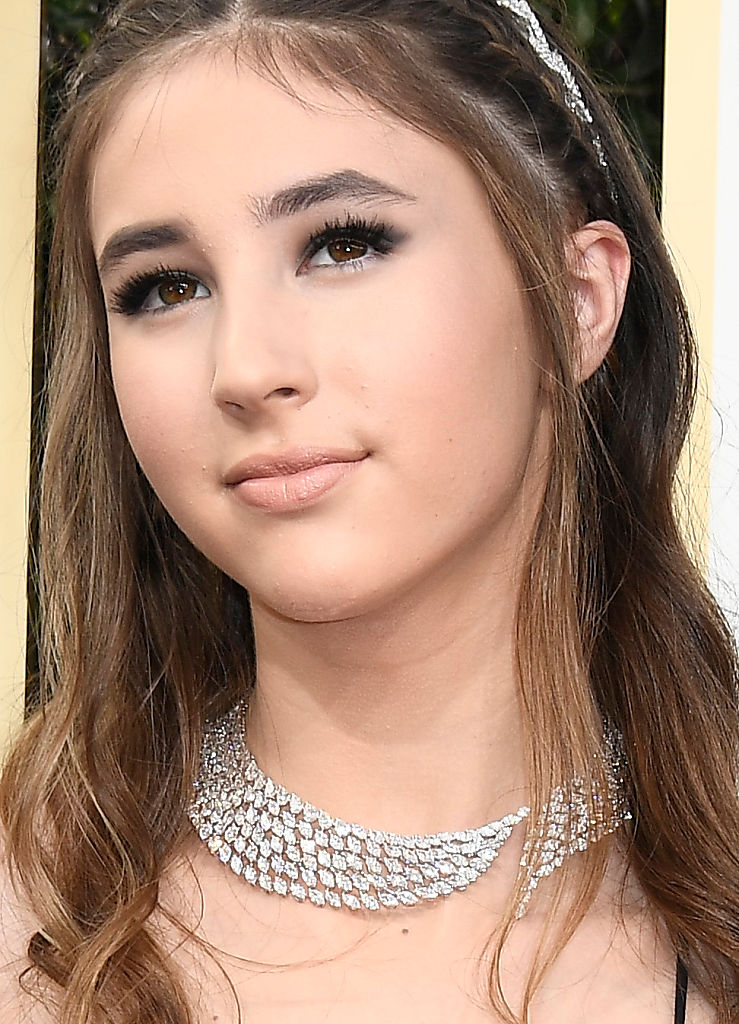 ---
There is no doubt that Stallone is an awesome dad to his girls! But what are your thoughts about Stallone's tumultuous love life? Do you think his union to Flavin will last the long haul? Let us know your thoughts in the comments section! Until next time!
Source: AffairPost, Wikilama, Huffpost, The Famous People, The Famous People, Familytron