Closer Look at the Lives of Sara and Melissa Gilbert
Actresses and half-sisters, Sara and Melissa Gilbert, didn't have the same father but shared a strong paternal influence that helped shape their adult lives. The late Paul Gilbert married Barbara Cowan in June 1962, and the couple adopted two children, Melissa and Jonathan, before their divorce in 1972. Then Barbara married Harold Abeles on May 26, 1973, with whom she had Sara. Harold and Barbara's marriage also only lasted ten years before their divorce on May 13, 1983.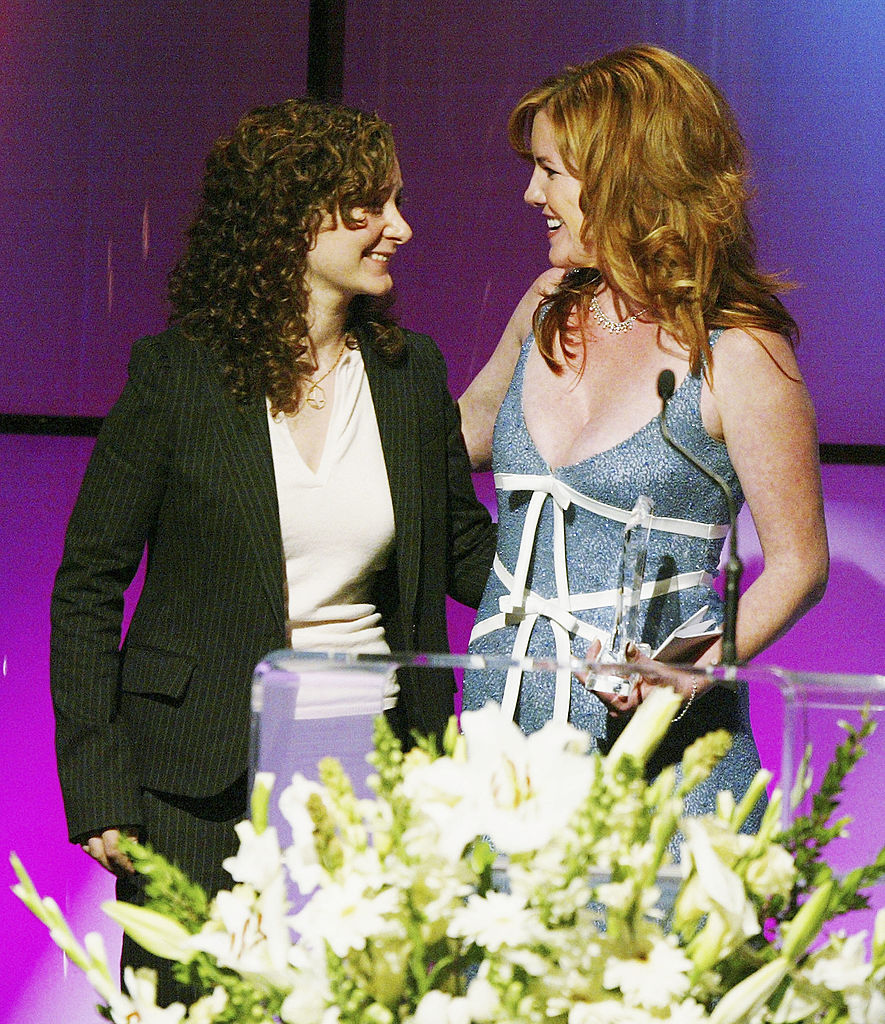 SARA AND MELISSA GILBERT'S EARLY LIFE
Nine years Melissa's junior, Sara came into the world at St. John's Hospital in Santa Monica, California on January 29, 1975. Just a year earlier Melissa landed the role of Laura Ingalls on "Little House on the Prairie," which made of her a household name.
At six years old, Sara saw Melissa get her star on the Hollywood Walk of Fame and decided right there and then to become an actress as well. A string of commercials soon followed before Sara made her first on-screen appearance in the 1984 television movie "Calamity Jane."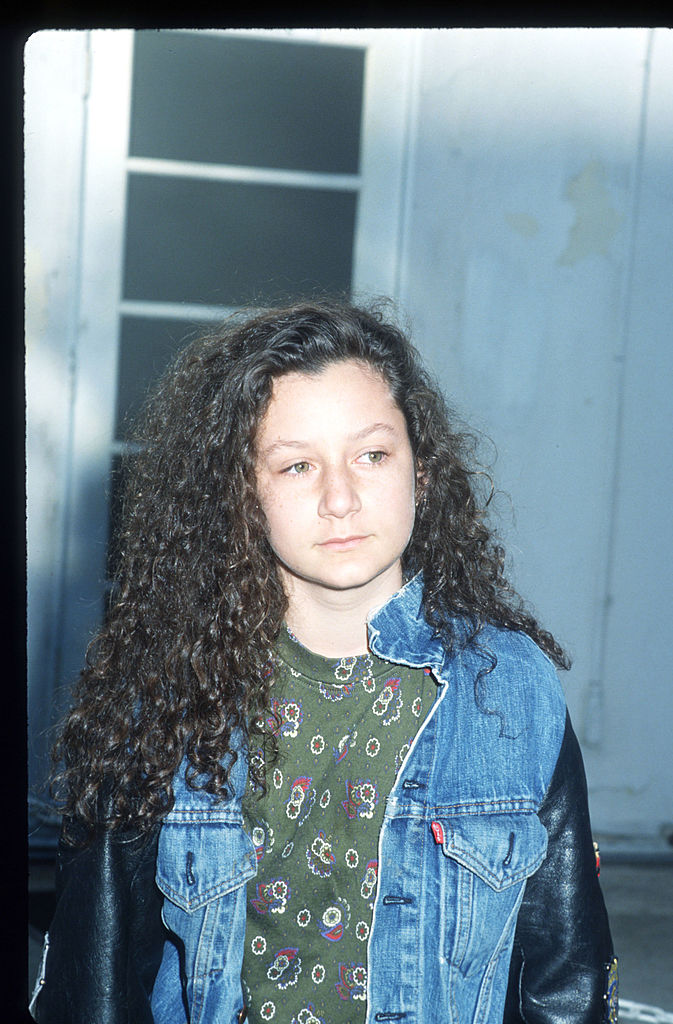 When her acting career took off, Sara adopted the Gilbert family name and landed her role in the popular comedy series, "Roseanne" in 1988. During her nine years on the show, Sara graduated from Yale University with honours, but her fame also led to personal problems.
SARA'S PATERNAL PROBLEMS
Even though her father had been a successful lawyer, he fell on hard times after her parents divorced in 1983. The first couple of times, Harold asked Sara for financial support, she gave in, but then the continued requests worsened their relationship. "I was 18 or 19 and making more money than any teenager should be making at the time. I just wanted him to be my dad," Sara said.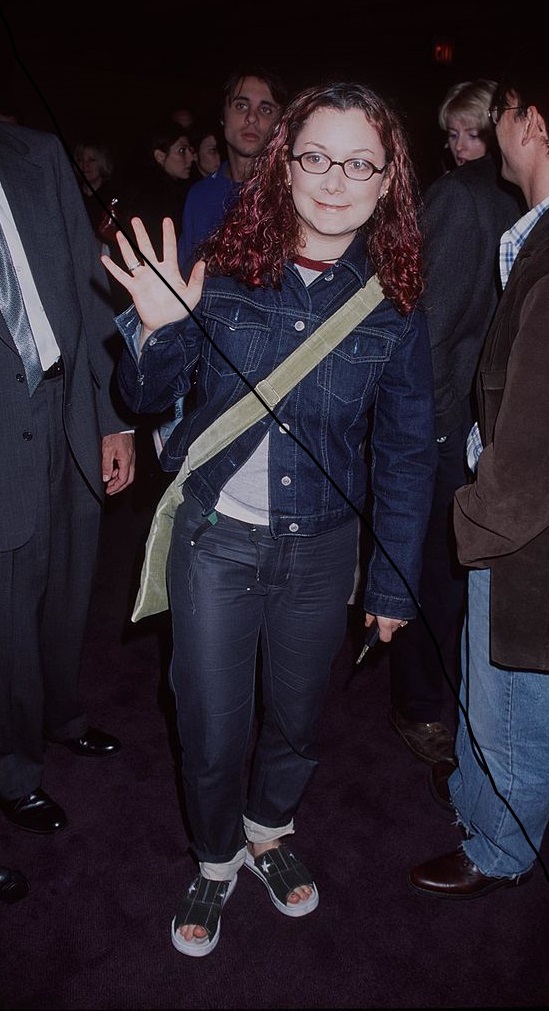 Eventually, Sara decided to stop giving her father money but later realized how difficult it must have been for him to ask for money. "When it comes to your family, it's better to give," Sara added. When Harold got ill during later years, Sara became his primary caregiver until his death. She tried to make up for refusing him financial help when he needed it.
SARA'S COMING OUT
Along with her father's financial problems, Sara also had her own internal struggles. At the time she starred in "Roseanne" and dated her co-star and on-screen husband, Johnny Galecki. As their relationship progressed, Sara realized she is a homosexual. "I thought he was super cute and had a total crush on him, and we started dating, and he would come over, and we would make out, and then I would start to get depressed. Johnny felt bad, I think, and started to take it personally, so I eventually told him that I thought it was about my sexuality and he was super sweet about it," Sara explained.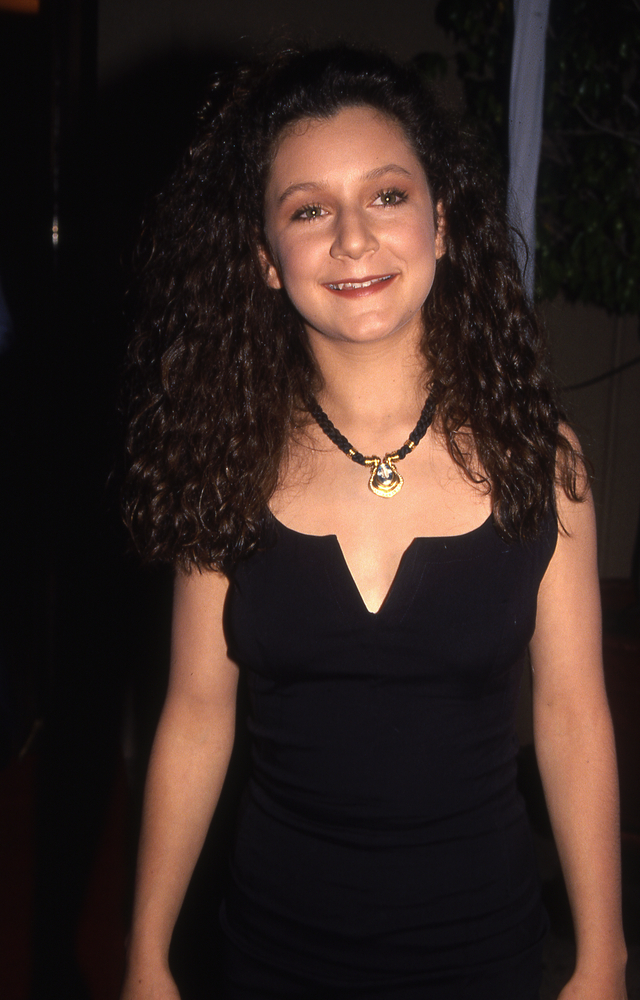 Half-sister Melissa knew and accepted Sara as a homosexual long before she realized it herself, as she shared during an interview on "The Talk." "I took her to dinner when she was in her teens, and I sat her down, and I gave her this long speech about how much I love you, and it doesn't matter, and you're my darling and blah, blah, blah and you can tell me anything. And she looked at me, and she said, 'I'm not gay.' And I was like, 'OK, whatever,'" Melissa recalled.
MELISSA HAD HER OWN SHARE OF PATERNAL PROBLEMS TOO
During Melissa's time on the iconic show, "Little House on the Prairie," she struggled with paternal problems of her own. Born in Los Angeles, California on May 8, 1964, Melissa's parents, Barbara and Paul divorced after she turned six. At the age of eleven, Melissa was told that her beloved father died after he suffered a stroke.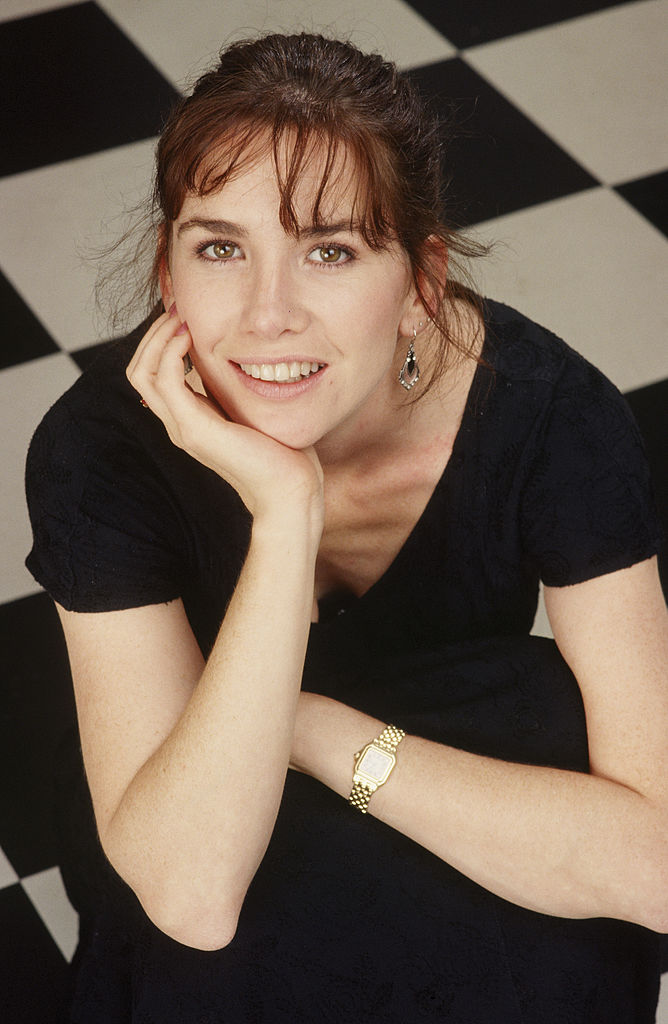 "I had my own familial traumas and difficulties. My mother remarried a few times. There were sadness and discomfort at home," Melissa said on Oprah's "Where are they Now?". Her father, a talented actor and World War II veteran passed away two years after Melissa started working on "Little House on the Prairie," but the truth about his death only came out years later.
"He'd had a stroke about a year before [his death], and we were told — my brother and I — that he had a second stroke in his sleep and passed away," she said. "Actually, everyone was told that. There were only a couple of people who knew the truth."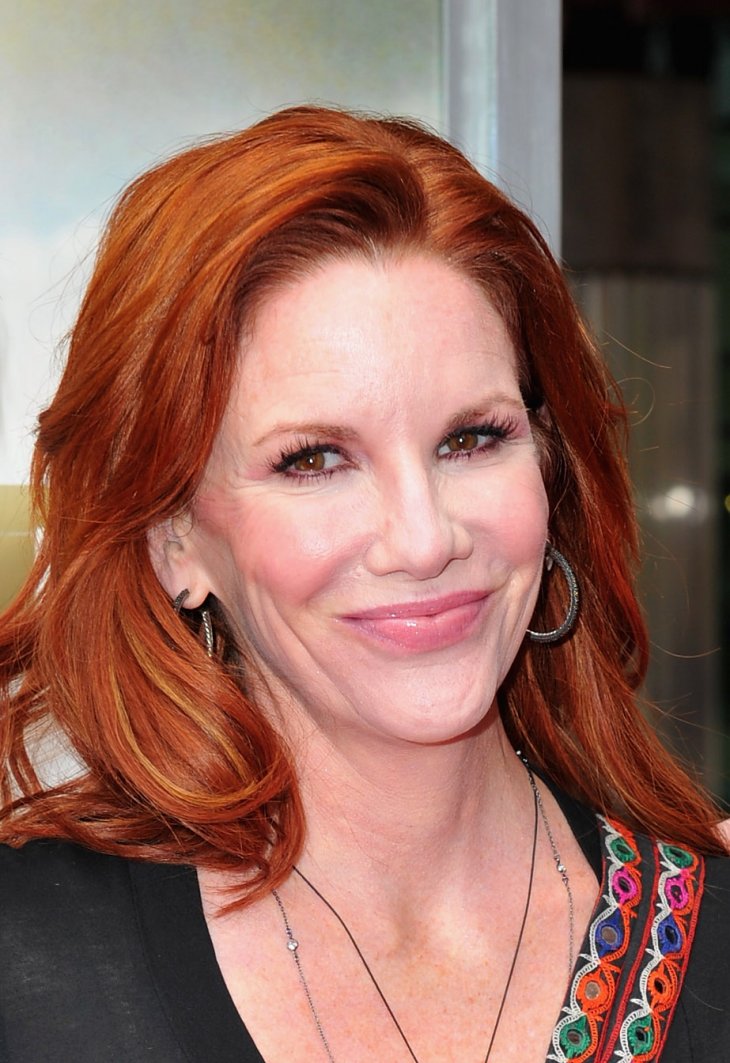 To discover the truth, Melissa hired a private investigator after she learned that Paul actually committed suicide. "Basically, what happened was he was under the care of the VA. He was a World War II veteran, and he was in uncontrolled excruciating pain and had been threatening suicide," Melissa said. "So, he shot himself."
MELISSA GILBERT AFTER 'LITTLE HOUSE ON THE PRAIRIE'
During a sit down with Daily Mail, Melissa revealed what her life became after she left the show in 1984. "I'm much better going forward than backward or sideways," she said. She explained that being a child star was a fun and amazing chapter of her life; however, it did put a lot of pressure on her to always look good.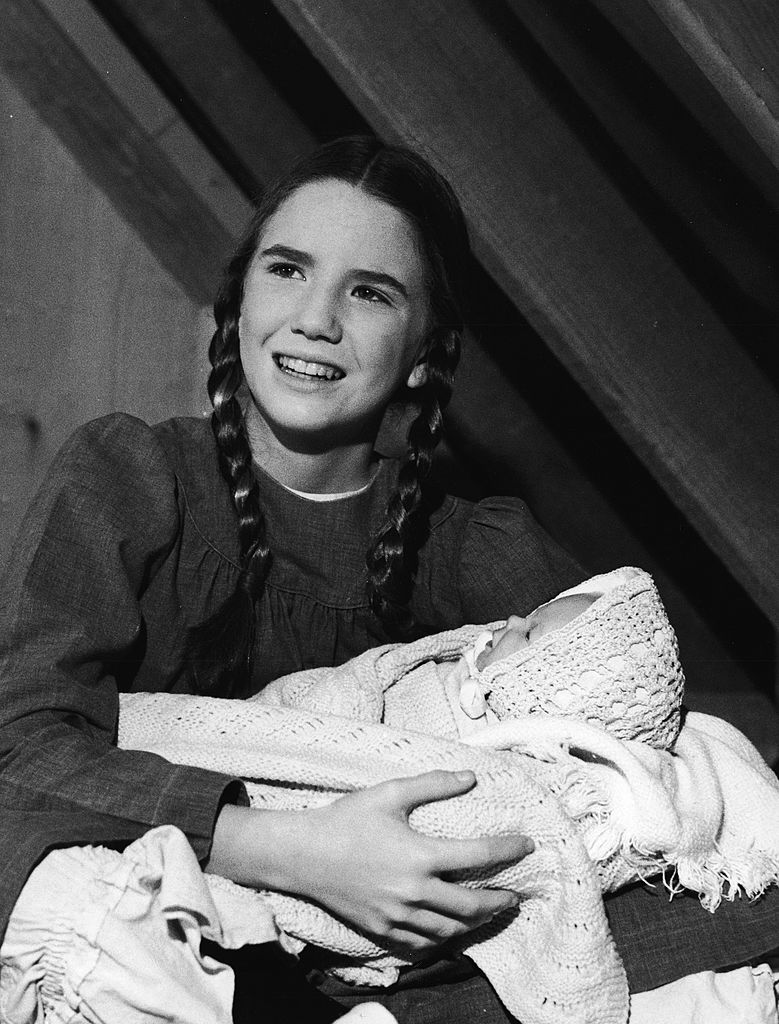 She confessed that as she grew older, she indulged in extensive cosmetic work to look younger. 
"I went down the road that everyone else does - nose job, boob job, fillers and Botox, but no more!"
However, she is no longer plying that road as she vows to embrace her old age with pride. 
"I'm a 53-year-old woman and I'm trying to embrace this process of ageing. I'm grateful to my body for holding up through some major health issues and serious surgeries."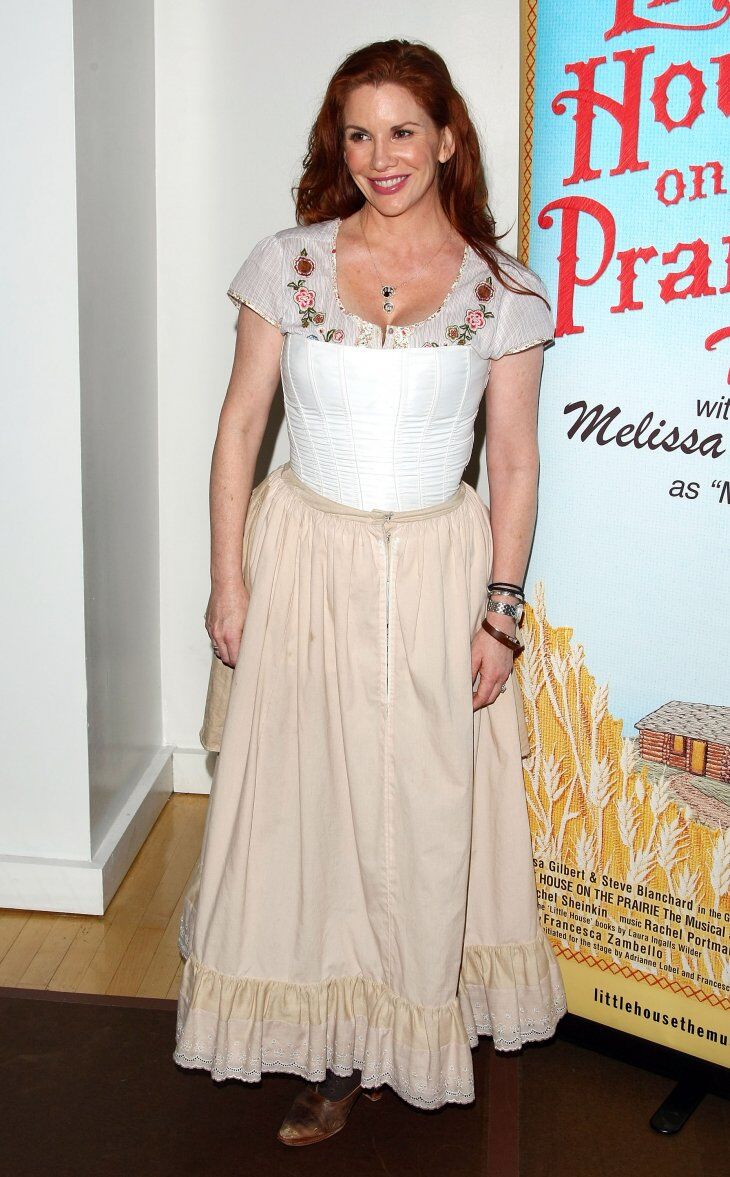 MELISSA'S BODY IMAGE PROBLEMS
As earlier revealed, Melissa struggled a lot with her looks. While speaking with TODAY's Megyn Kelly, the child star revealed that her days on 'Little House on the Prairie'  were safe as it encouraged her to love her features. However, when she started growing older and playing adult roles, she realized her looks were not appreciated.
"They were trying to make me appear what the image of the glamorous leading lady ingénue was at that time."
At the time when all of this was happening, Gilbert was just 17 years old. As a result of the pressure, she took a nosedive into the world of excessive cosmetic surgeries. However, she was able to recover in time thanks to her husband, Timothy Busfield.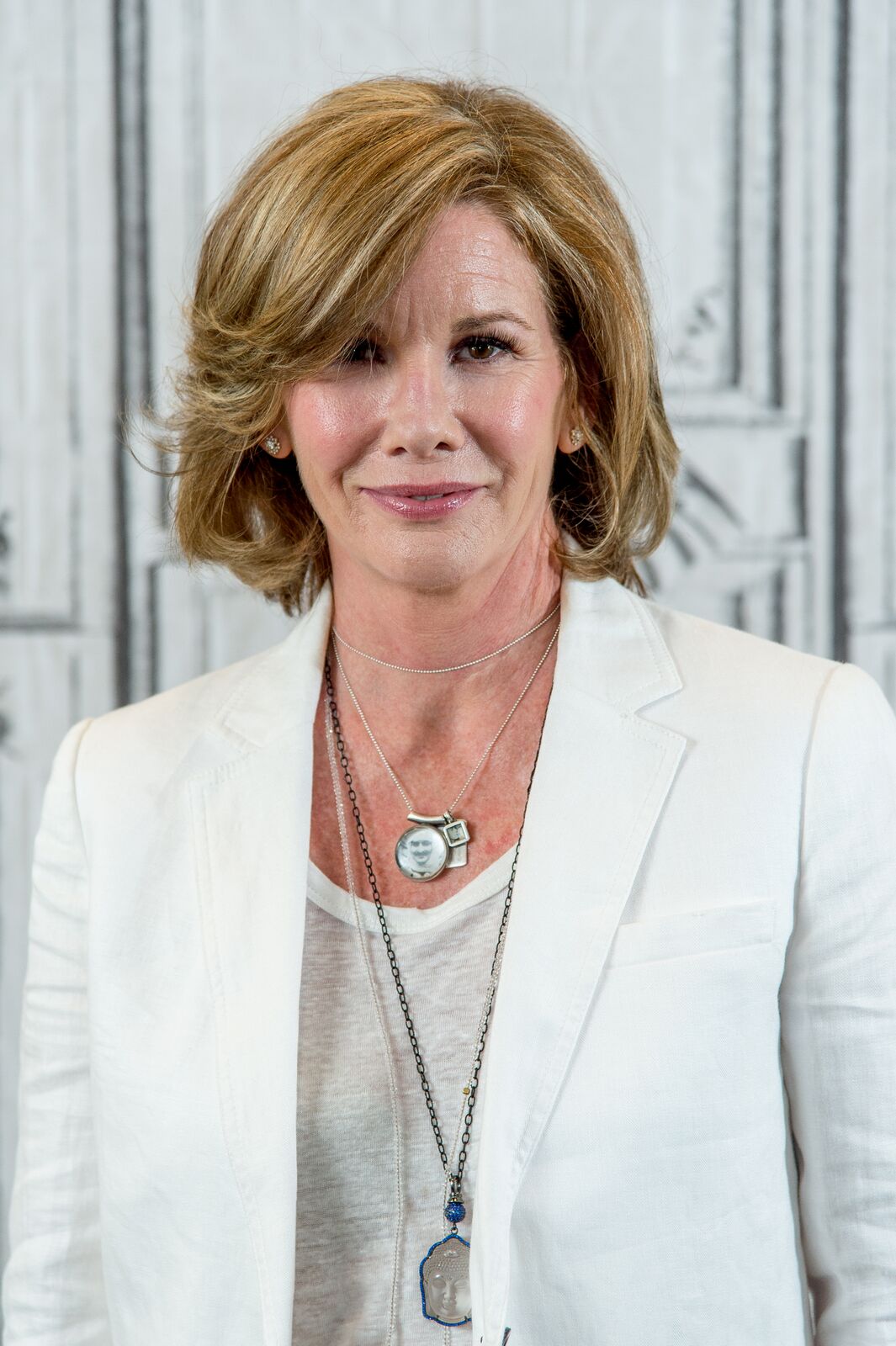 MELISSA'S LOVE LIFE AND POLITICAL AMBITIONS
As a Democrat, Melissa decided to run for the 8th Congressional District seat out of Michigan in 2015. The previous year she avidly supported Michigan's gubernatorial candidate Mark Schauer and wanted the opportunity to make a difference in other people's lives on a larger scale.
"I'm running for Congress to make life a little easier for all the families who feel they have fallen through the cracks in today's economy. I believe building a new economy is a team effort, and we need to bring fresh voices to the table to get the job done," said Melissa during her announcement.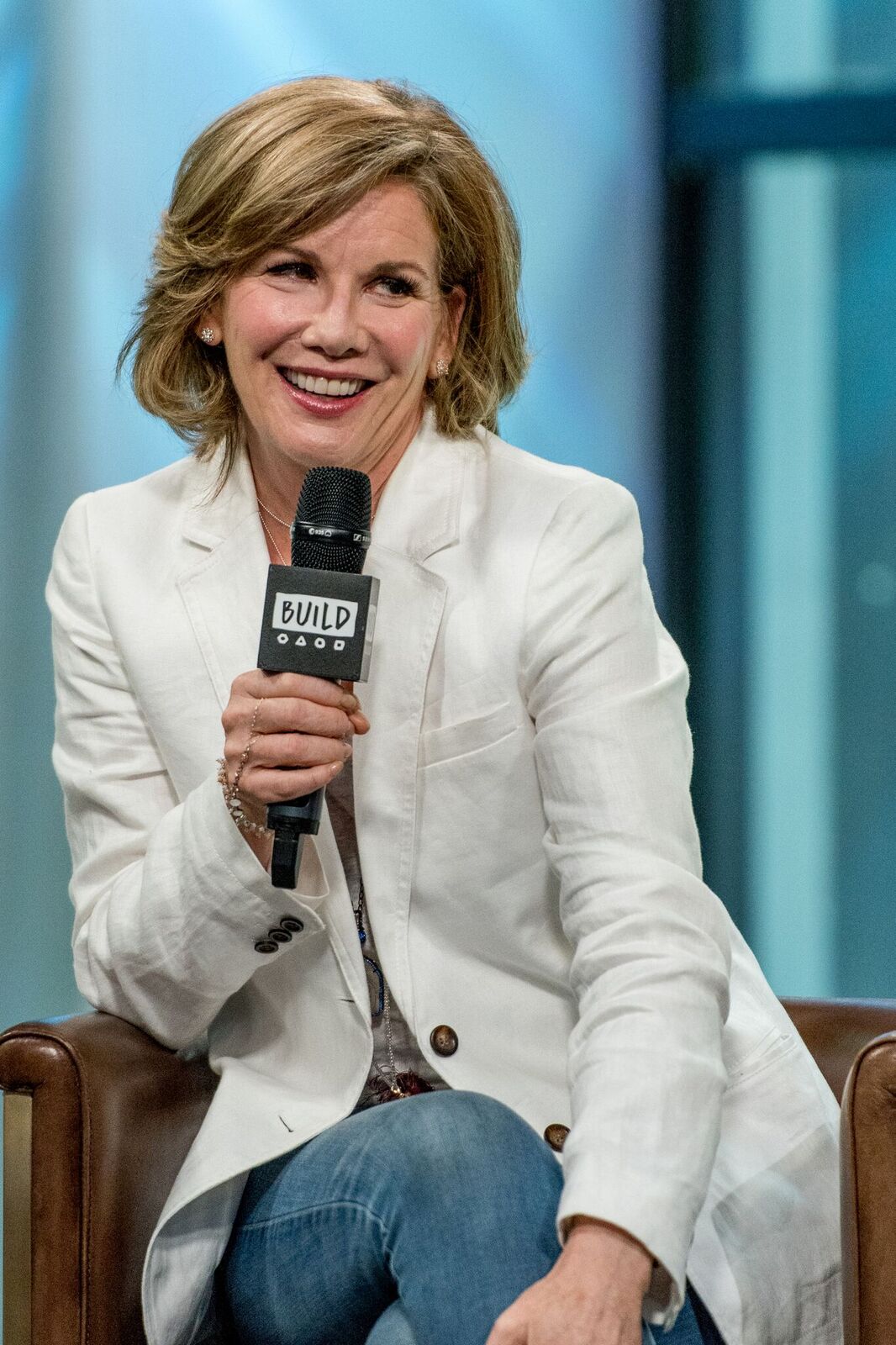 Newly married to fellow actor Timothy Busfield at the time, he became her third husband in April 2013. Melissa had previously been married to Bruce Boxleitner and Bo Brinkman and had a child with them both, respectively.
SARA'S ADVENTUROUS RELATIONSHIPS AND FAMILY LIFE
Sister Sara had also tied the knot after her love life took an unexpected turn. In 2011, shortly after she became a co-host on "The Talk," Sara and her girlfriend Allison Adler split up after ten years of relationship and two children. The couple kept their split amicable and continued to co-parent Levi Hank and Sawyer Jane with "a lot of love for each other."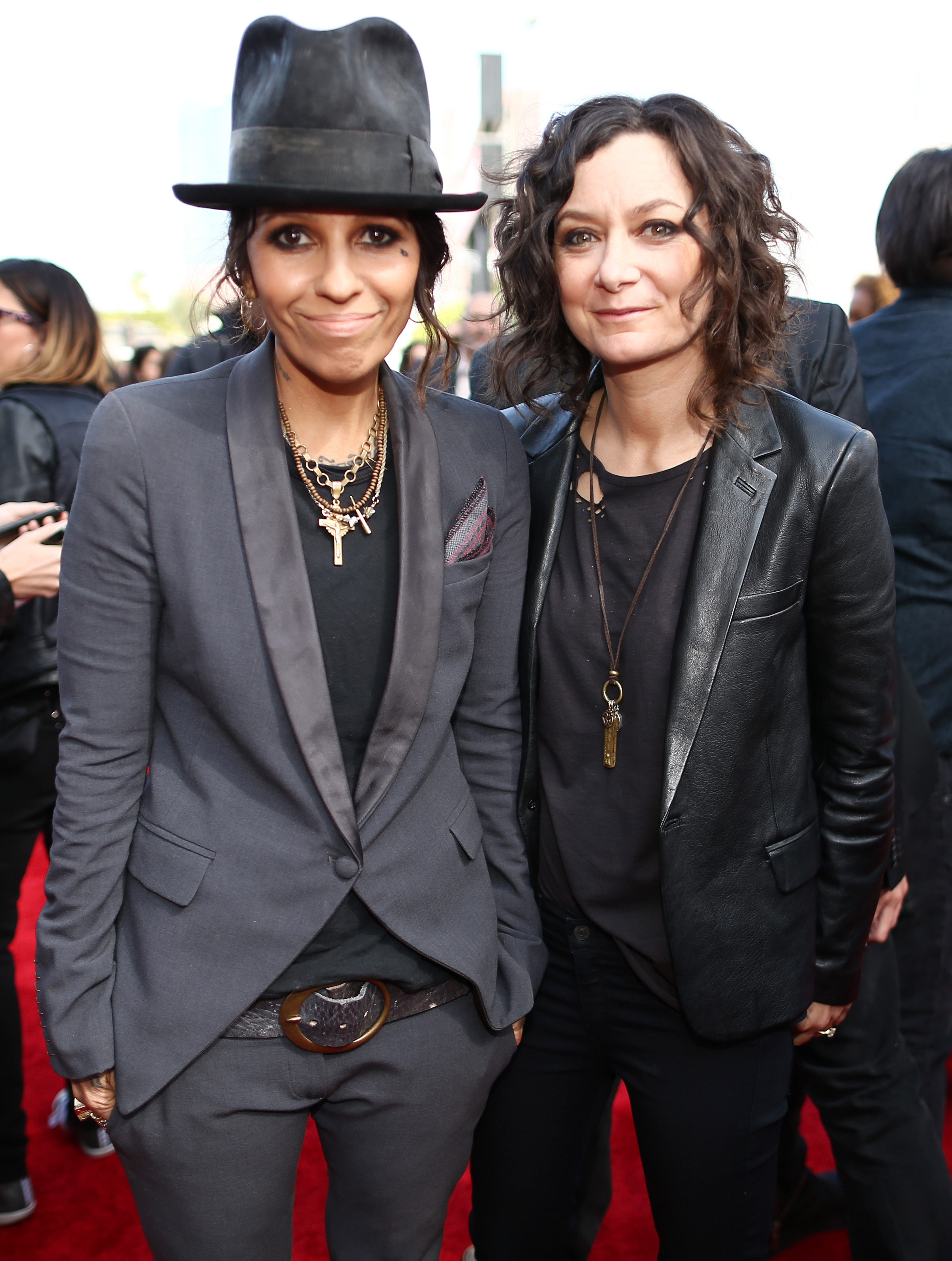 Sara and her ex, Allison Adler have joint custody of their children. The pair remained on good terms over the years, and it wasn't until 2017 that Sara opened up about their break up. However, a few months after they broke up, Sara revealed her new love interest. 
A LOVE CONQUER DISCLOSED ON TV
Back in November 2011, Sara decided to use her show to gush her cohosts about a brand new love in her life. This time? It was the former 4 Non-Blondes lead singer, songwriter, and producer, Linda Perry. The Talk creator did not unveil how they met, but since paparazzi caught them on camera, she claimed that the news had to be announced.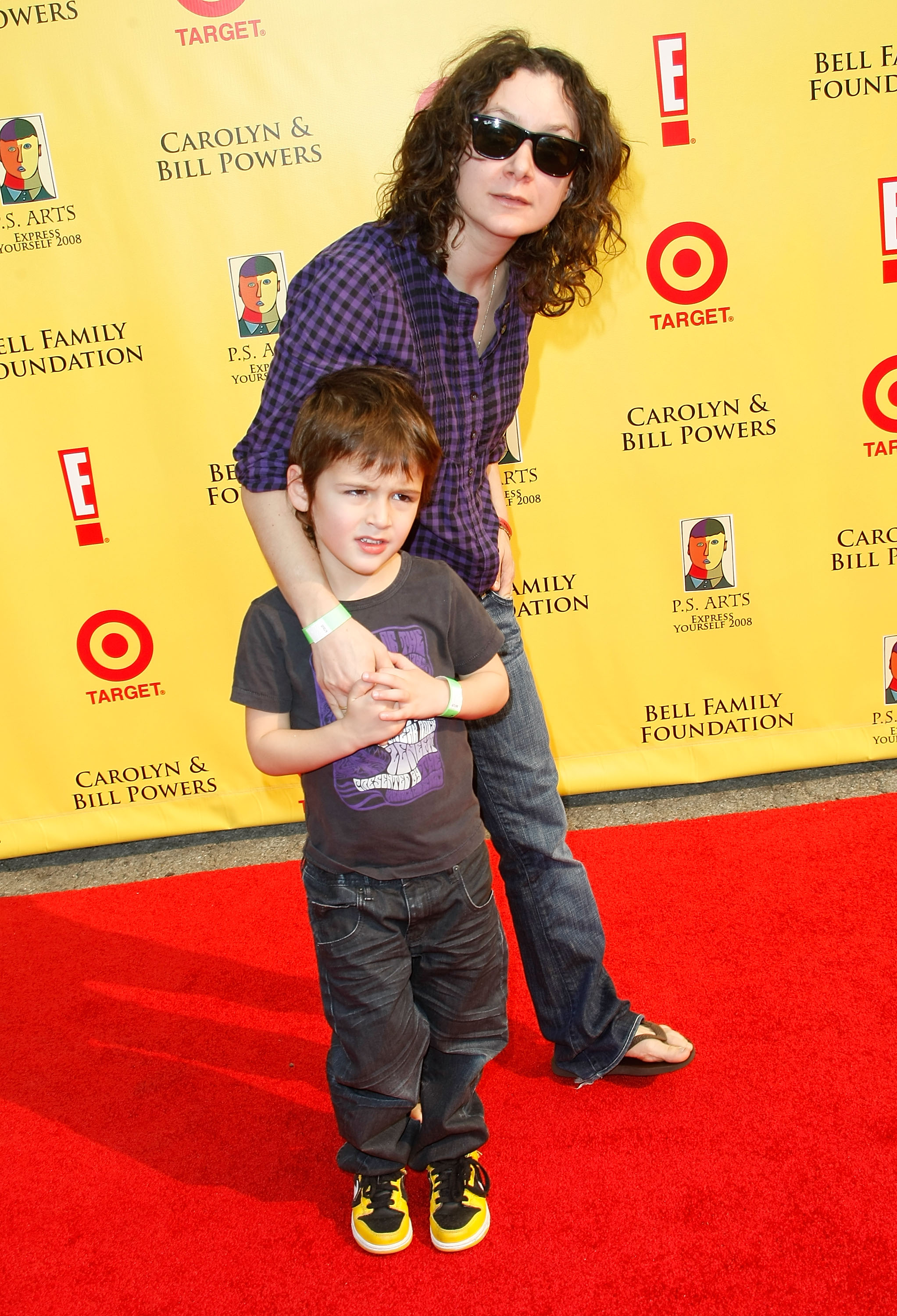 But it is very likely that the name Linda Perry does not ring a bell to you. And that's because, apart from her stint as a singer, Linda has focused her career on collaborating as the pop hitmaker of major stars such as Pink, Christina Aguilera, Miley Cyrus, and Courtney Love. Do you remember songs such as "Get the Party Started" or Aguilera's "Beautiful"? Yes! Linda is the mastermind behind them.
Her love for music and passion for following that path professionally started early when Linda was 21 years old. She grabbed her guitar and began to audition for all-girl cover bands. In 1989, she was recruited into 4 Non-Blondes. Although the group had moderate success, it was as a songwriter that Perry has reached the peak of her success.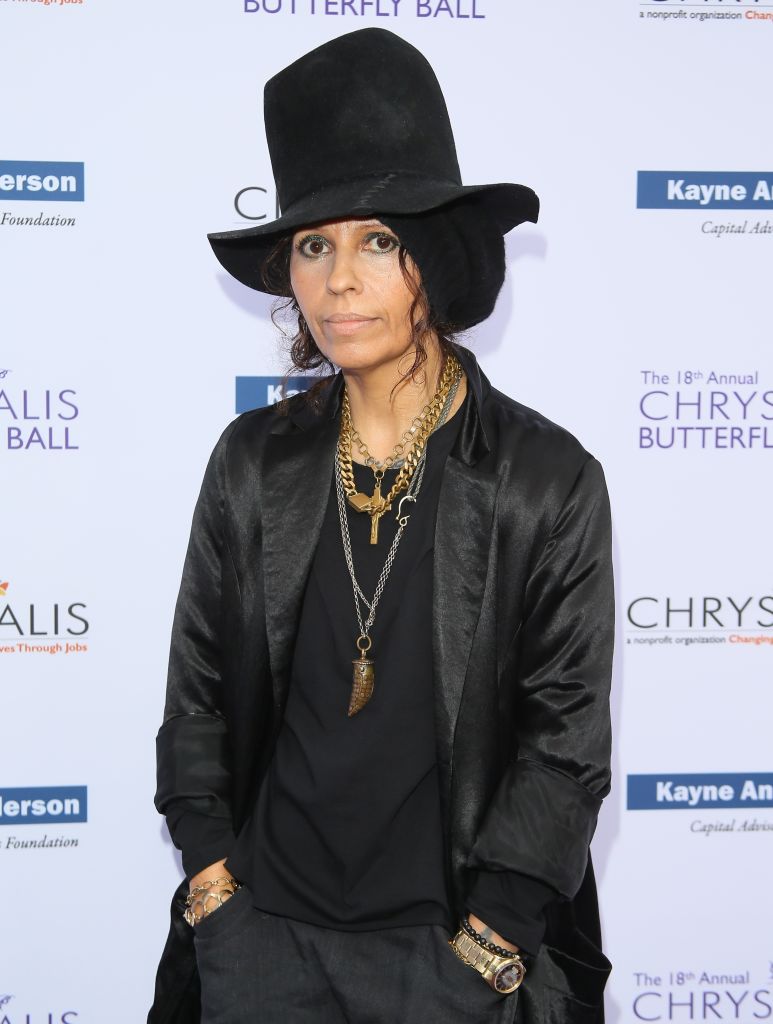 In fact, she was also inducted into the Songwriters Hall of Fame in 2015. Last year, she obtained a nomination for Best Original Song thanks to "Girl in the Movies" with Dolly Parton. And in 2019, Linda is up for a Grammy in the category of Producer of the Year - non-classical. The year has also been busy for the musician as she is wrapping up an album with Natasha Bedingfield. 
SAYING GOODBYE TO PART OF HER LIFE
Sara continued hosting her show after giving birth, but in the short years that followed, her priorities shifted. And a couple of months ago, Sara announced her departure from "The Talk" to focus more on family life. The host revealed that she has too much on her plate with three growing children, so she is now busy as a bee.
Gilbert confessed to viewers in April: "I loved it and felt totally empowered, but also, if I'm being honest about it, my life was slightly out of balance. I wasn't able to spend as much time with my three kids as I'd like, or time for myself." 
AND FINALLY, IT WAS TIME TO TAKE VOWS
April 2013 marked the legalization of same-sex marriage in California, so the soulmates decided to formalize their love finally. Sara unveiled that it was Linda who proposed to her while picnicking by putting on T-shirts with the words "will" "you" "marry" and "me" with some musicians playing "Love Song" to liven up the romantic moment. Needless to say, the answer was a resounding yes.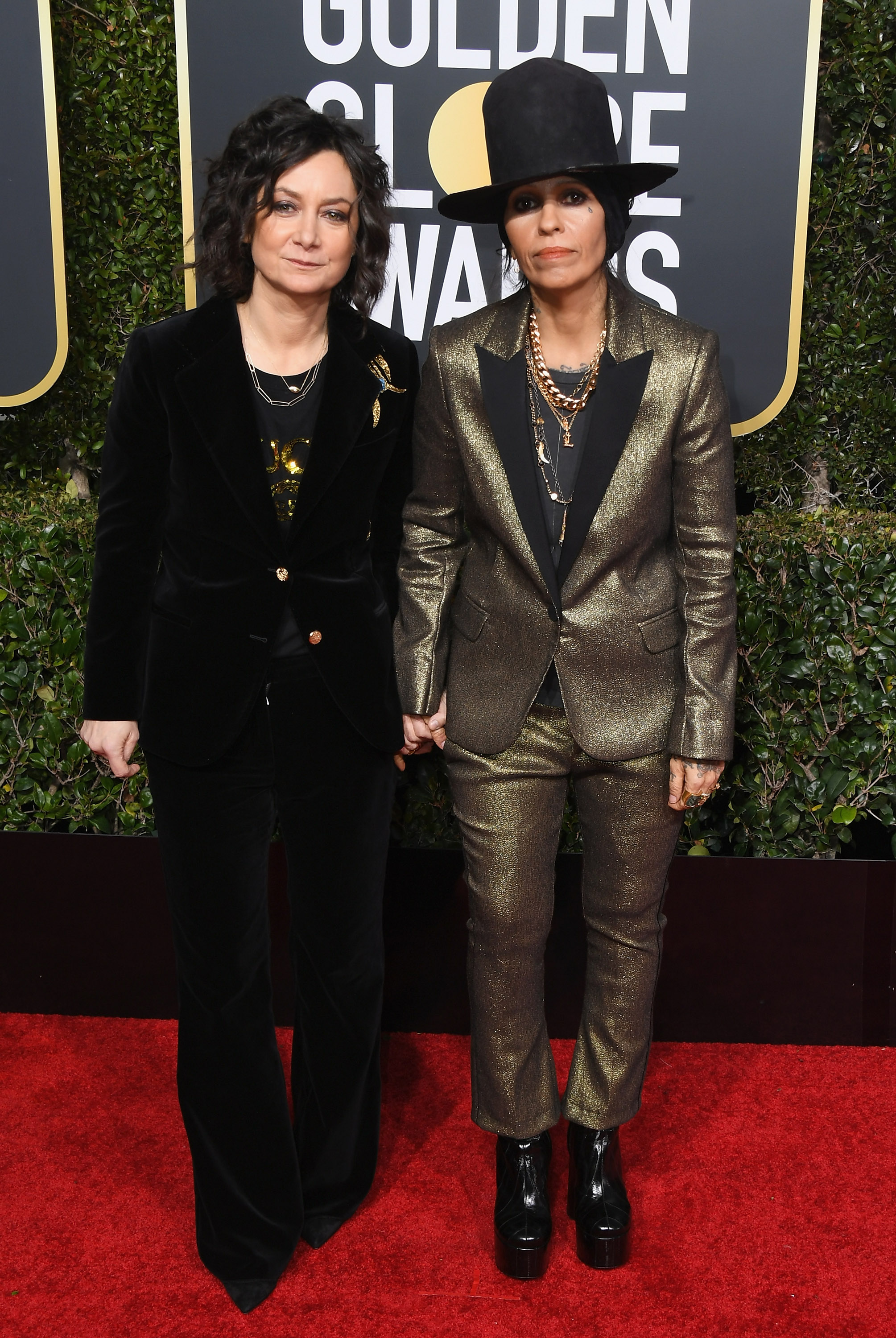 The engagement was followed by their intimate Malibu wedding in March 2014. "We decided that we wanted to be together and enjoy people's company because I think people miss that part of their wedding. We wanted to bring everybody with us down the hill and have this communal feeling," Gilbert stated on The Talk. 
ENLARGING THE FAMILY
And comes a baby! On February 28, 2015, their family officially grew with another member when Sara gave birth to their son Rhodes Emilio. Of course, Sara was already a mother of two when they tied the knot, but she knew that her new wife would need a child of their own.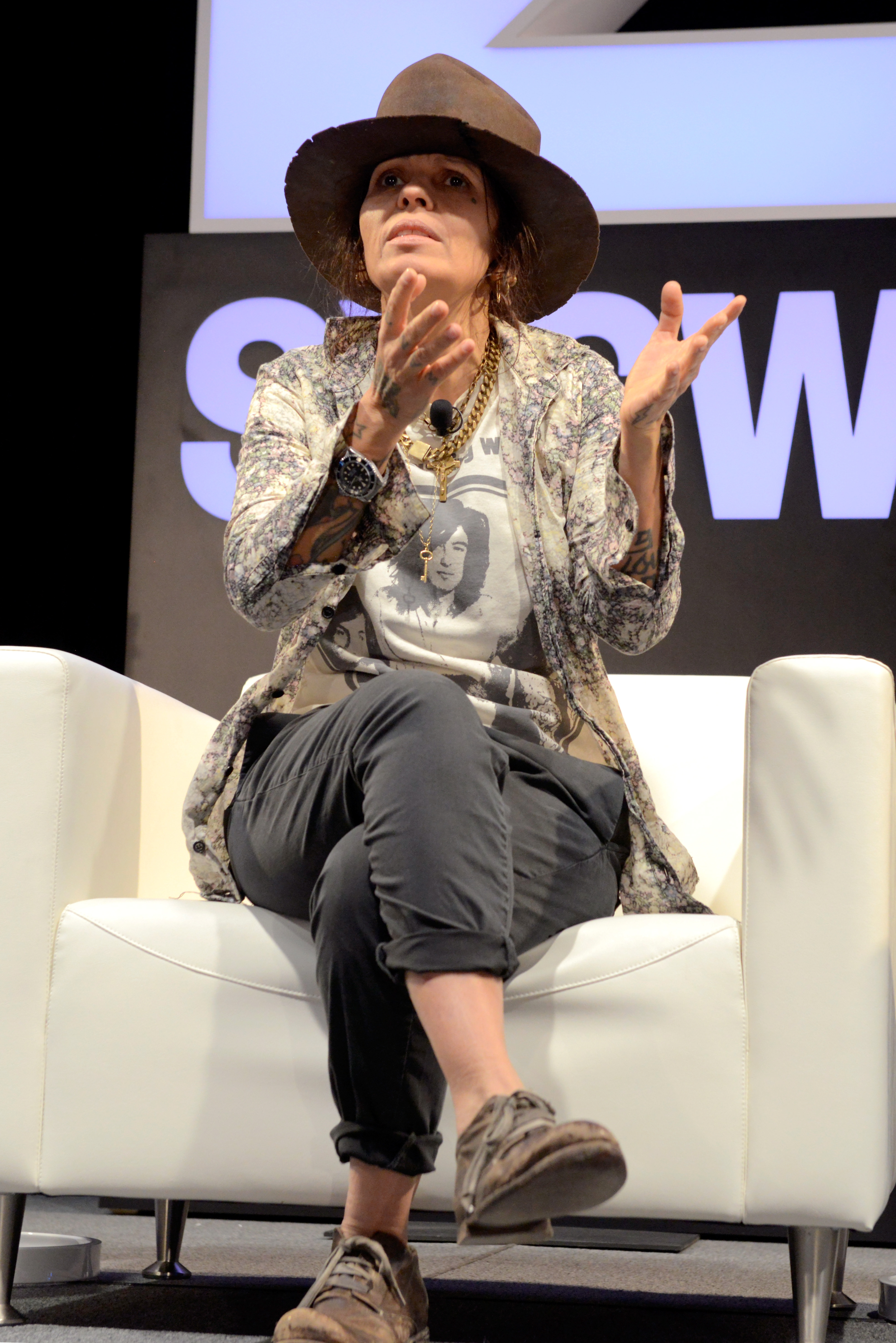 A year later, the songwriter opened up about motherhood and said that Rhodes was her life. "That guy that we were talking about, that little human is sitting upstairs in the hotel room and I can't believe it. He's changed my life," she further claimed. But the responsibility of a child does come with some sacrifices, which take us to some sad news in April 2019. 
Despite the fact that they are sisters, Sara and Melissa have managed to stay true to their individual identities throughout the cause of their lives. Luckily, it turned out great for them as they are both fulfilled in all areas of life. It's great their fame and achievements haven't affected their relationships negatively. Which sister do you prefer? Let us know your thoughts in the comments section!
Click 'Continue reading' to find out how Albert from 'Little House on the Prairie' looks now. He is 52 years old and looks more handsome than ever!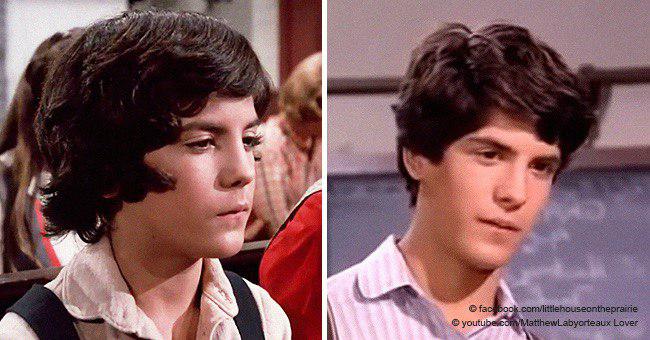 Source: TODAY, Daily Mail