Eddie Fisher: Children, Women and Destiny Of One Of The Most Prodigious Voices In America
Eddie Fisher was, at one time, an artist with more albums sold, yes, even more than the Beatles and Elvis all together. His career was tarnished by his turbulent personal life, infested with love scandals and addiction. So the biography of this Hollywood legend is definitely worth looking into. Join us today and get a glimpse of the life of this outstanding American artist!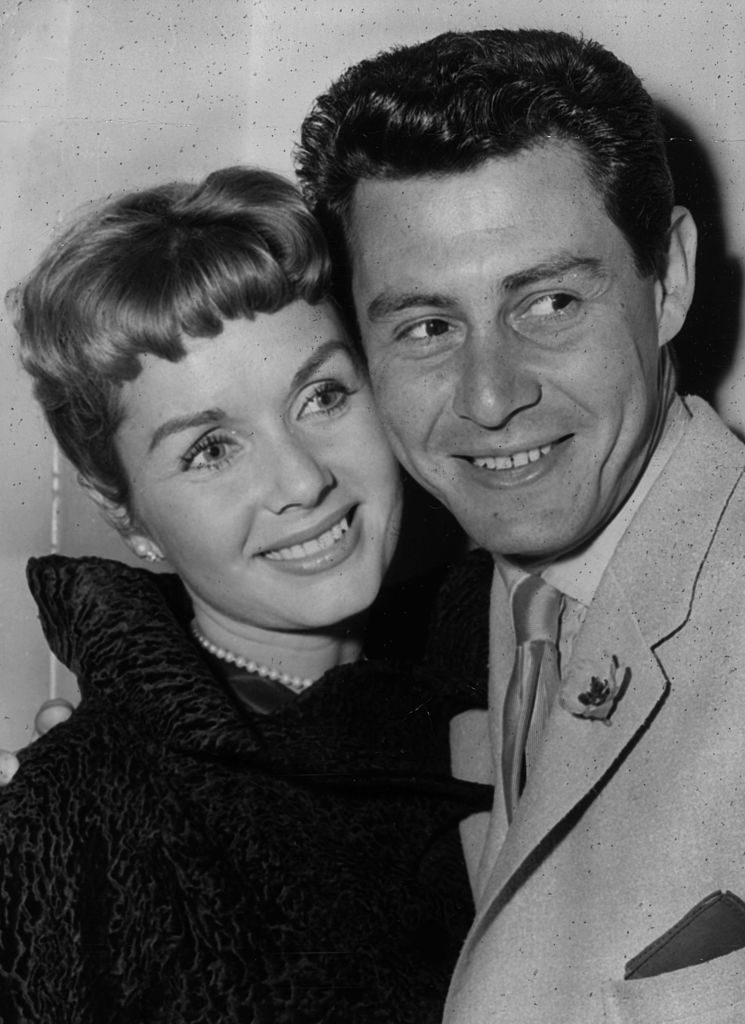 ---
SHOOTING FOR THE STARS 
Edwin Jack Fisher was born on August 10, 1928, in Philadelphia. He was the fourth of the seven children of a poor Russian-Jewish immigrant couple: Gitte (later Kate) and Joseph Tisch. In fact, "Tisch" was the original last name of the family, but it was changed to Fisher during a census in the 40s. The Fishers were poverty-stricken, with Joseph working in a leather factory and then peddling vegetables and fruits from his car's trunk. 
In fact, it was also tough for them to settle down in one place as they used to move constantly to take advantage of welfare payments and avoid eviction. Despite the odds, Edwin was certain about something: he was destined for stardom. In fact, he once recalled it claiming, "Somehow, I knew I was going to get out of that world, and I knew that my voice was going to take me out of it."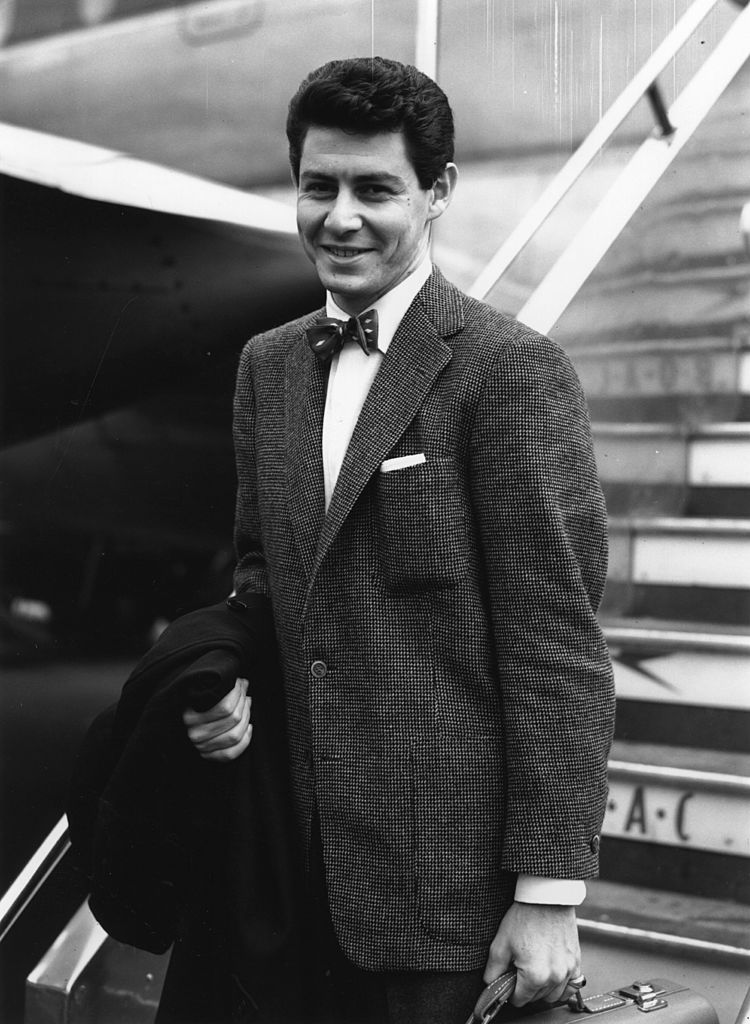 ---
When Eddie was only a boy attending Thomas Junior High School, it was noticeable that the "Sonny Boy," as he was nicknamed, had talent as a vocalist. And his ability was completely natural. He did not need to receive training nor to work on it. Without a doubt, he had a vocal gift, and that innate capacity would shape the entire course of his life. His parents noticed that in their son and started sending him to several amateur contests.
The first one was when Edwin was a mere four-year-old. However, it was at the age of 12 that the youngster began to sing professionally and had his radio debut on the program When I Grow Up on WFIL, a local radio station in his hometown. And he was just getting started! The young singer went on to perform on other radio shows such as Teen Time, Junior Music Hall, Arthur Godfrey's Talent Scouts, and Magic Lady, earning around $25 per week.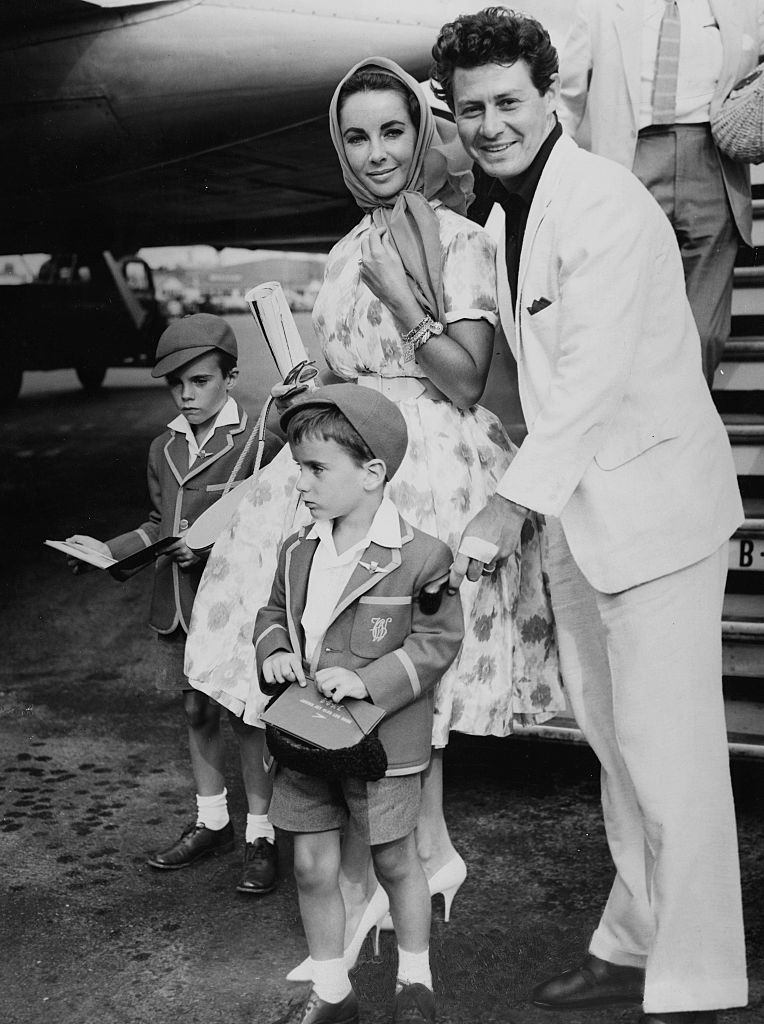 ---
ALL GROWN UP!
With a music career on the rise, Fisher resolved to drop out of high school to pursue his dreams, soon moving to New York as comedian Eddie Cantor's protégé. This exposure helped Fisher become a star on radio and television. Despite his poverty-stricken childhood, Edwin managed to sign a recording contract with RCA Victor. But then obstacles came along. 
In 1951, Edwin was drafted into the US Army for basic training in Texas and then served in Korea for a year. But upon his homecoming in 1953, he reached record sales with his songs and was given his 55-minute television show called Coke Time. This show was so popular that Coke offered him a million dollars to be its spokesperson. Fame and fortune smiled on him, and he was at his best.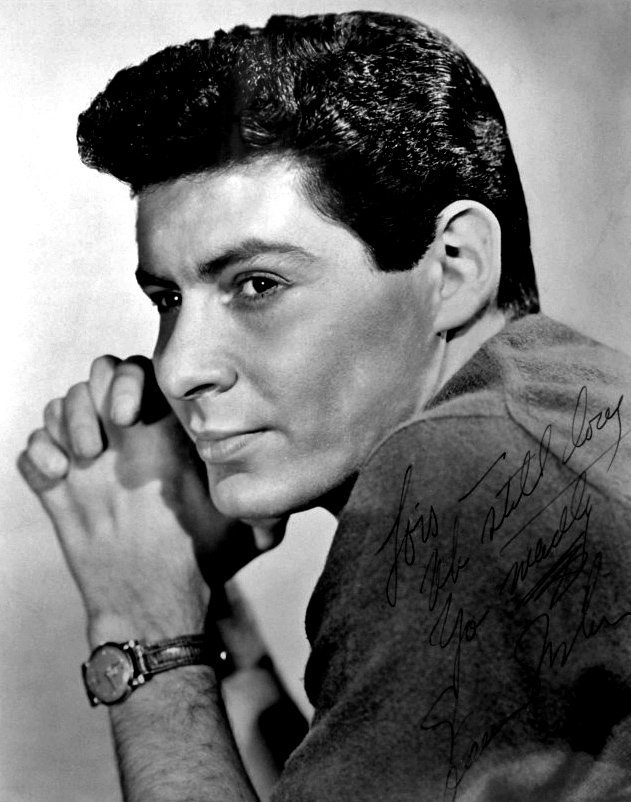 ---
DEBBIE REYNOLDS
On September 26, 1955, he married Debbie Reynolds, whose real name was Mary Frances Reynolds. She was a beautiful young girl raised in a religious family from Texas who moved to California. She won a beauty contest as a teenager, then began working as an actress, and became a household name. No wonder why the new couple was called "the American sweethearts."
In fact, a year after their marriage, Fisher dabbled in acting by costarring with his then-wife in the musical comedy Bundle of Joy. The lovebirds had two children, Todd Emmanuel and Carrie Frances (who portrayed Princess Leia in Star Wars). This marriage sealed the fame of Fisher, who once said that it was too good to be true. But it was after the birth of his first daughter in 1956 that Fisher needed some space.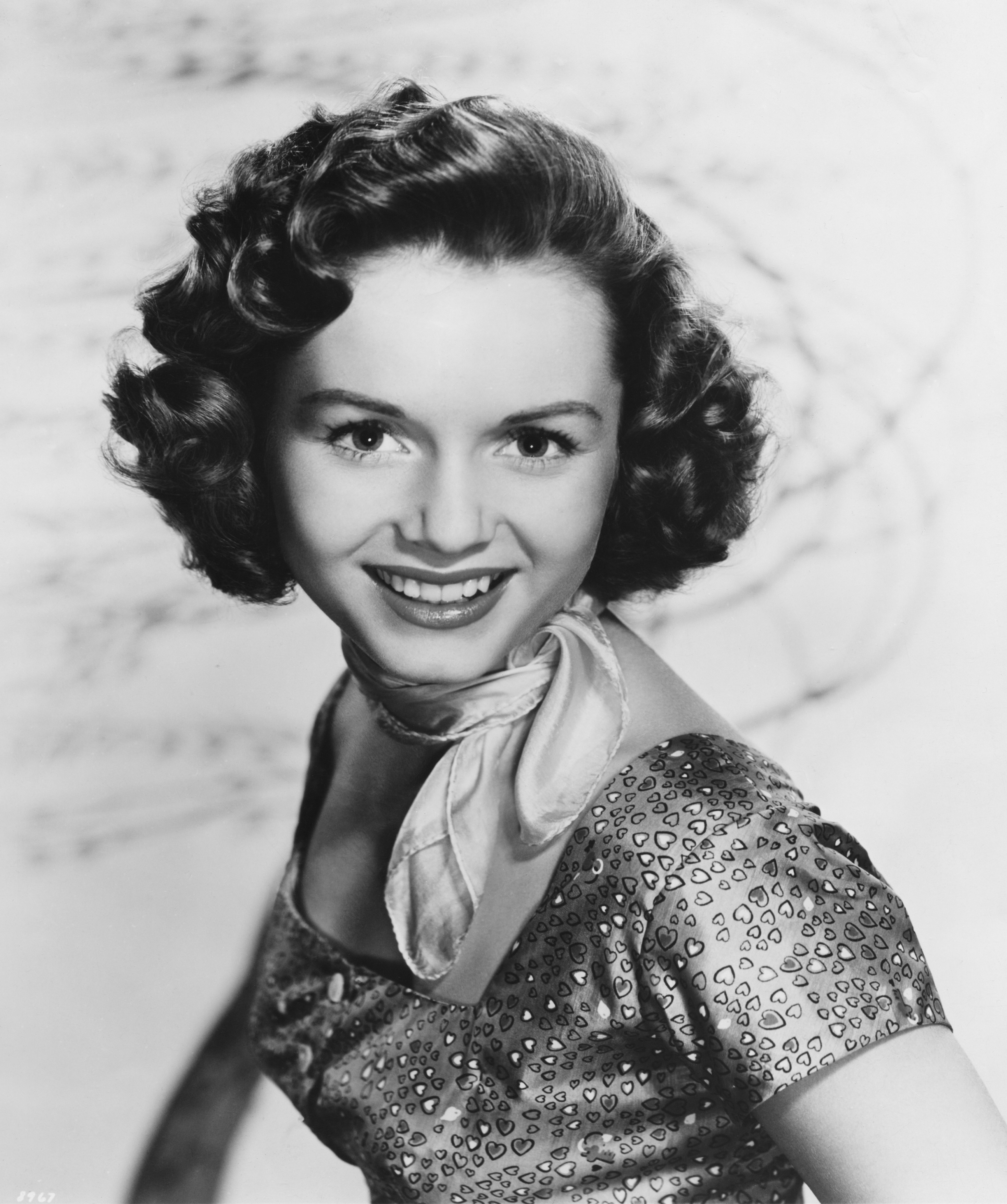 ---
Unfortunately, the marriage began to crack. During Fisher's tour of England, Reynolds took her friend Jannelle and flew to London to meet with him. At the end of the tour, the couple moved to France to meet friends Elizabeth Taylor and her husband, Mike Todd, a showman and producer. 
During this trip, Reynolds became pregnant with her son, Todd, who was named in honor of Fisher's friendship with Mike Todd. However, things took a drastic turn following the sudden and tragic death of Mike in a plane crash in 1955. Eddie promptly flew back to the USA to Elizabeth Taylor's side to comfort her. But now we know that the singer did so much more than only consoling the widow. 
---
EARLY ON FOR DEBBIE
Debbie lived a full life as an American actress, singer, and businesswoman. Debbie was born on the 1st of April 1932 and named Mary Frances Reynolds in El Paso, Texas. Her mother, Maxene "Minnie" and father, Raymond Francis "Ray" Reynolds were just a poor couple managing to get by. Her father was a carpenter that used to fix houses in exchange for rent so he and his family could have a makeshift home.
Her mother, Maxene, used to do other people's laundry to get extra money to support her husband. For a while, they had no house of their own, and when they eventually did, they lived in it with grandparents and five uncles. Debbie said in a 1963 interview that,
"We may have been poor, but we always had something to eat, even if Dad had to go out on the desert and shoot jackrabbits."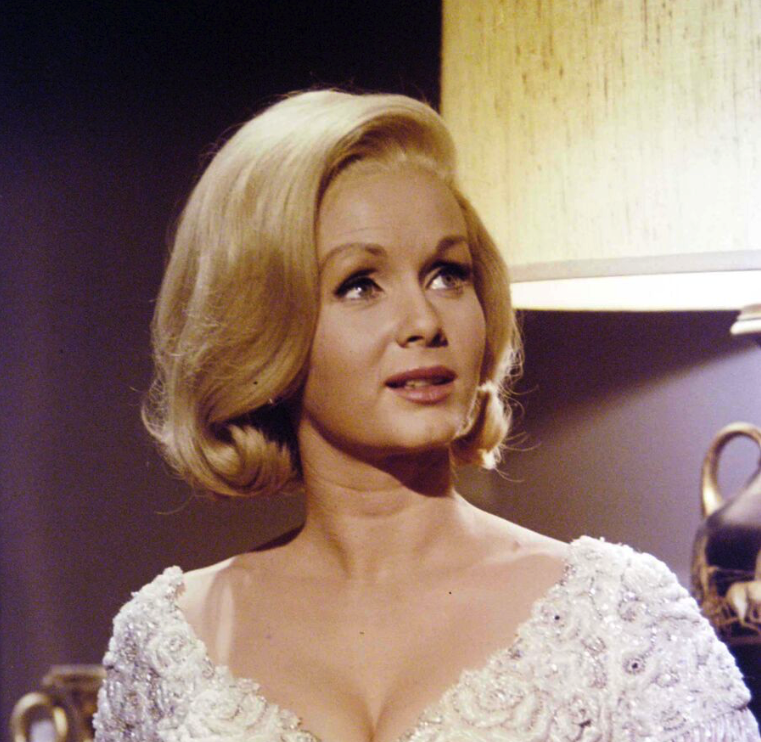 ---
WHAT WAS DEBBIE'S CAREER LIKE?
When her family relocated to Burbank, California in 1939, Debbie had no idea that that was where the foundation of her career would be laid. At 16 years old, Debbie won the Miss Burbank beauty contest at her highschool, Burbank High School. Not long after that, she got a contract with Warner Bros, and that was where the nickname "Debbie" started and stuck.
At first, her parents weren't in total support of the acting profession she was about to get into because of their "strict Nazarene" faith, but her father knew she wanted it badly, so he came on board. Well, her mother took a bit of time, but after seeing a movie Reynolds starred in, she saw it was ok, and nothing wrong was being done. Debbie's breakthrough year was 1952 when she starred in 'Singing In The Rain.'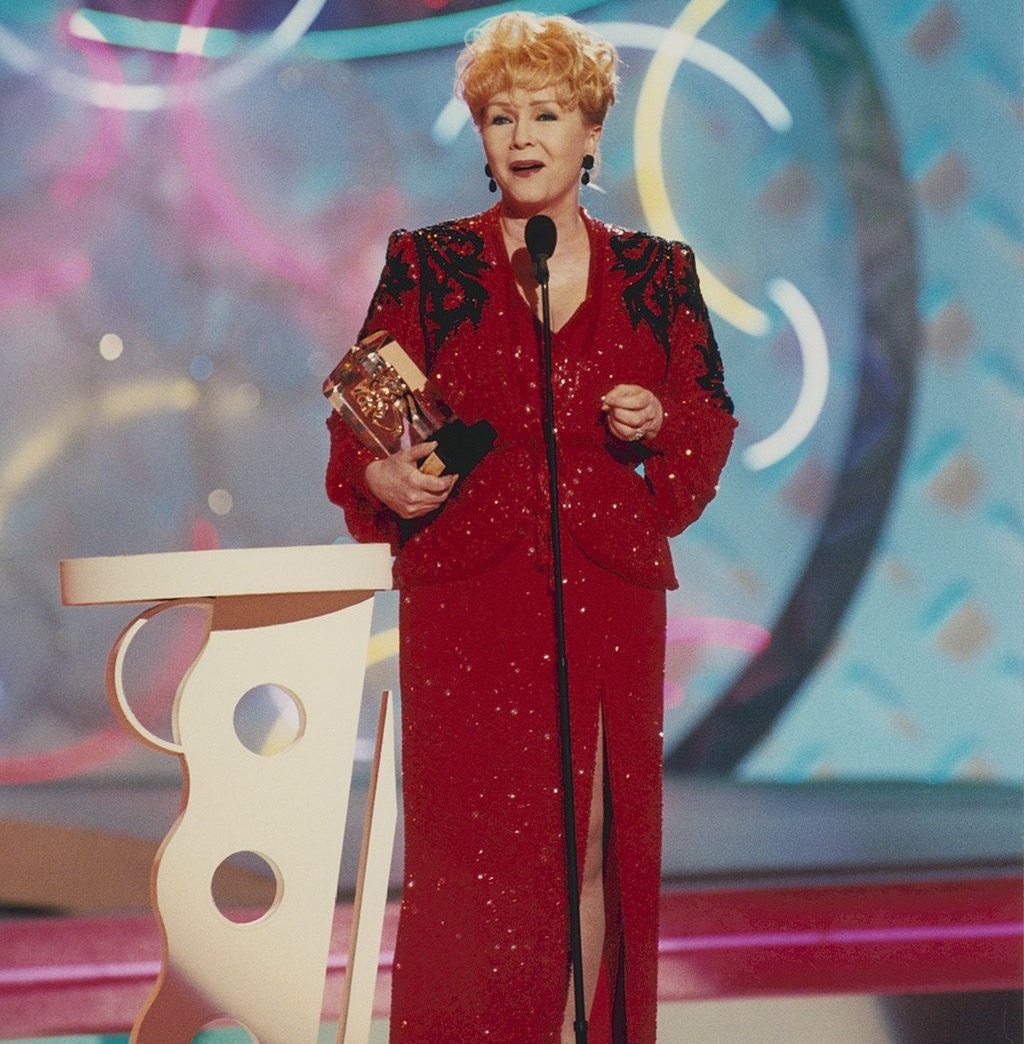 ---
THE LOVE TRIANGLE
Debbie found out that Eddie was cheating on her with Elizabeth. How hurt must Debbie have felt to find out her husband and best friend had been lying to her? This caused their divorce in 1959, and the shocking news is that Eddie Fisher married Elizabeth Taylor under three and a half hours after his divorce.
Just wow! Debbie was put in an uncomfortable love triangle. She said during an interview that she never blamed Elizabeth for whatever happened that her blame is on Eddie. Sadly, this talented and beautiful woman died in 2016 due to a stroke.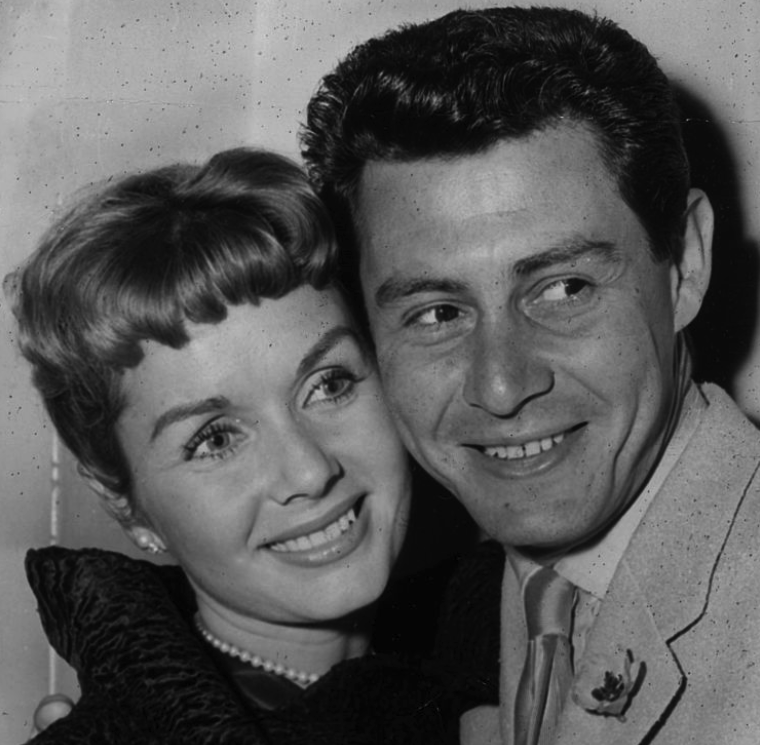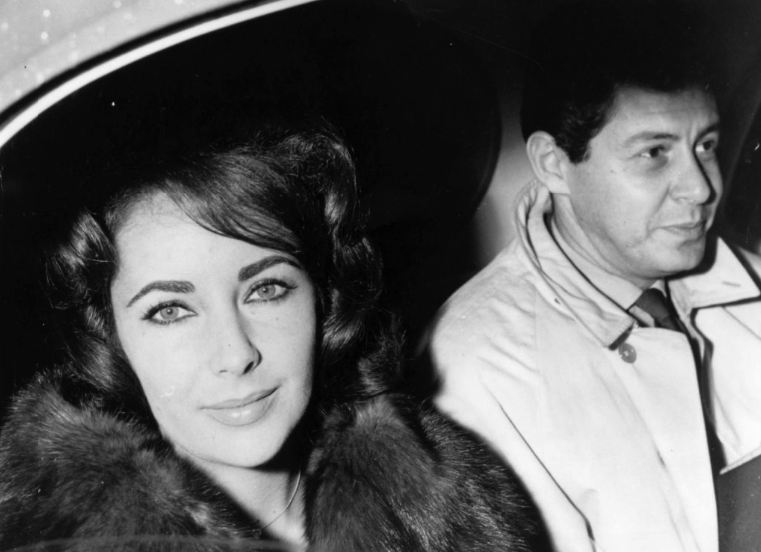 ---
ELIZABETH TAYLOR
After only a month with Elizabeth, Fisher informed Debbie of his decision to leave her and stay with Elizabeth. Taylor was, until then, Debbie's best friend since their student days at the MGM Studios acting school. Reynolds, who had two small children at the time, was devastated.
And Fisher's career suffered dramatically from negative publicity. Despite all odds, Fisher and Taylor got married in Las Vegas on the same day, only 3 ½ hours after he and Reynolds got divorced in 1959. The new Hollywood couple spent five years together but did not have any offspring. However, during the filming of Cleopatra in 1963, a scandal broke out again.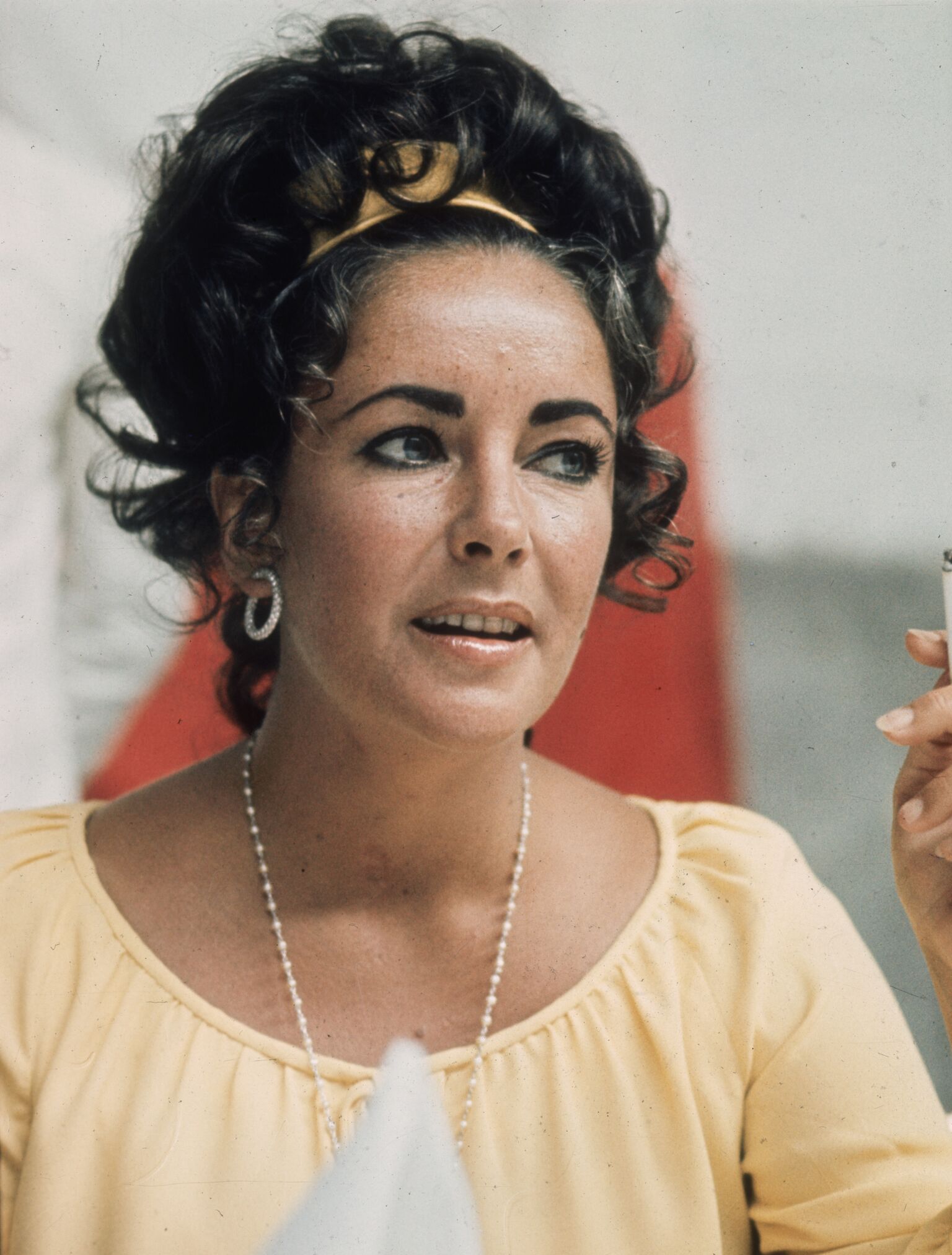 ---
This time the victim was Fisher, but it is said that what is the same is not cheating. His wife Elizabeth had an affair with her co-star Richard Burton, and they didn't hide it. The press mocked Fisher, calling him the betrayed husband. After his divorce from Taylor, Fisher seemed to move away from love relationships to try to revive his career, but the damage was done.
CONNIE STEVENS
The 60s was the darkest stint in the life of the singer with his love life spiraling out of control. Edwin also started to abuse drugs heavily. This awful combination marked the end of his music career. From then on, the singer spent his remaining career releasing singles with modest sales and performing in Las Vegas and NY.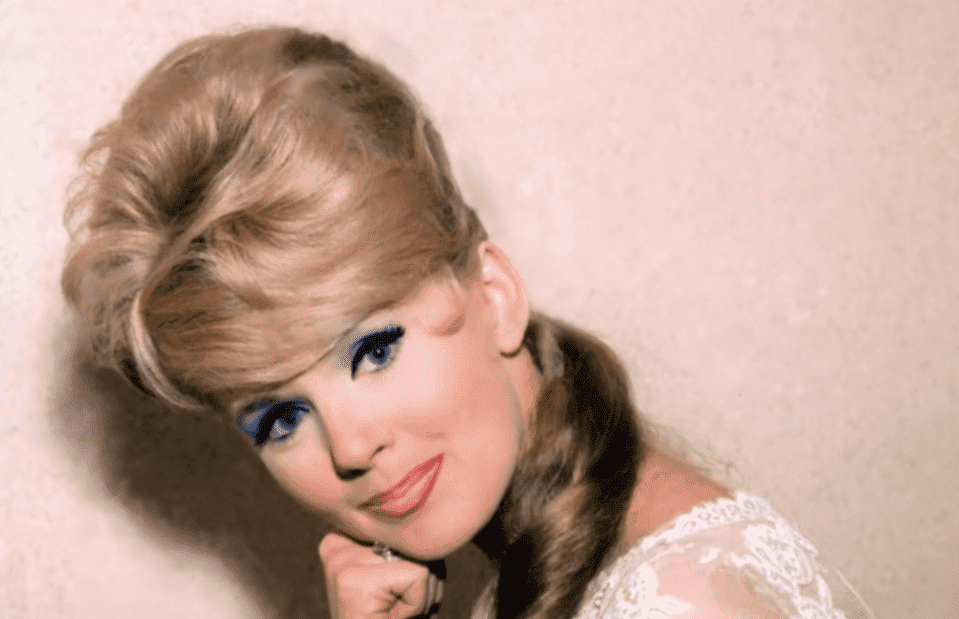 ---
But during that stage, Fisher also began dating actress Connie Stevens, whose real name is Concetta Rosalie Anna Ingolia and was born in New York USA, on August 8, 1938. Stevens and Fisher were married on February 9, 1967.
During the two years of marriage, they had two children: Joely and Tricia Leigh, who grew up to become actors. However, the couple divorced on June 12, 1969. The singer also dabbled in writing with two autobiographies, Eddie: My Life, My Loves (1984) and Been There, Done That: An Autobiography (2000).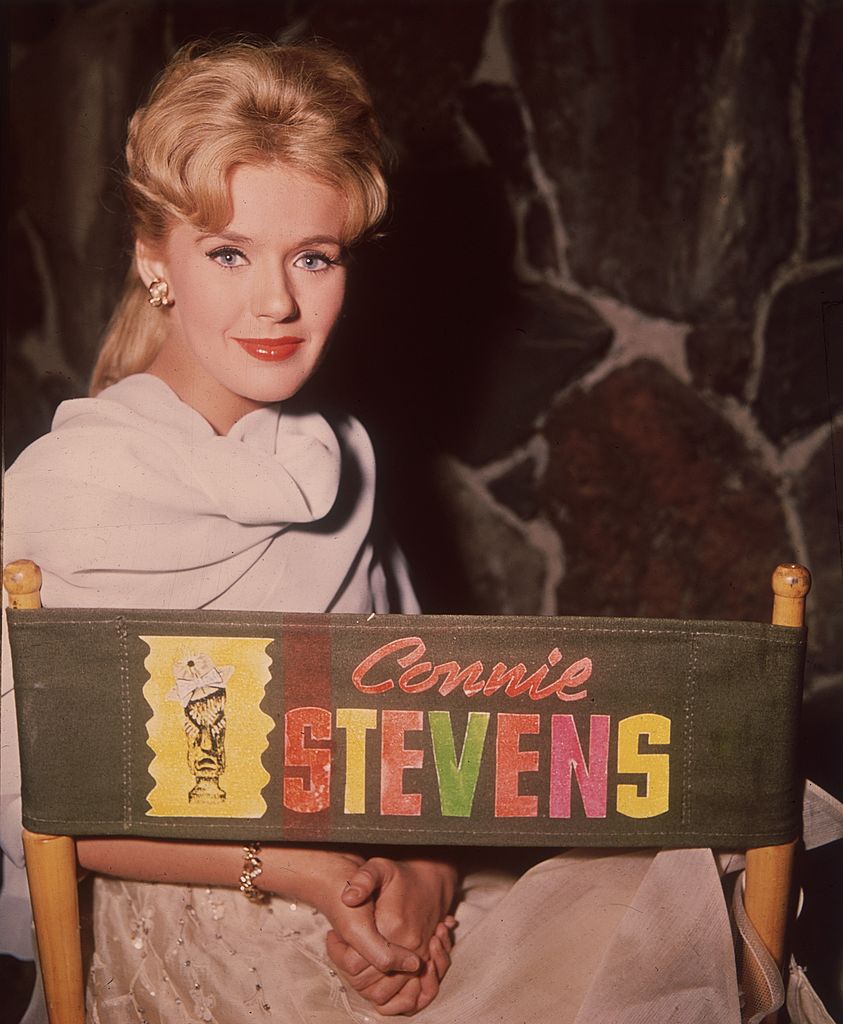 ---
In the latter, Fisher referred to his first three marriages with words not flattering to his ex-wives. Regarding Reynolds, he said he didn't know her very well. When they got married, he felt he was always attending to her dependent, insecure, and self-centered personality. He didn't say anything good about Taylor either, referring to the years he was with her as a time full of children, pets, and trips to emergency rooms. About Stevens, he admitted he had to "do what needs to be done" because she got pregnant.
TERRY RICHARD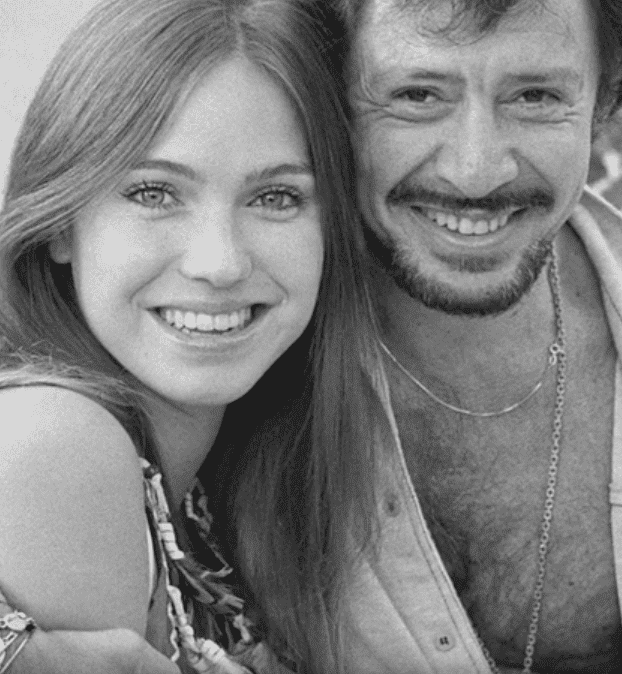 ---
At the age of 47 and after a disastrous attempt to reboot his career, Fisher married 21-year-old beauty queen Terry Richard. The marriage lasted only ten months, from October 29, 1975, to April 1, 1976. After this marriage and flash divorce, Fisher did not remarry in almost 20 years, but when he did, it was a different marriage to those he had in the past.
BETTY LIN
His fifth marriage, to Betty Lin, a Chinese businesswoman, lasted longer than any of his other unions, and almost more than the sum of the previous four. The happy union went from July 14, 1993, until Lin's death from lung cancer on April 15, 2001.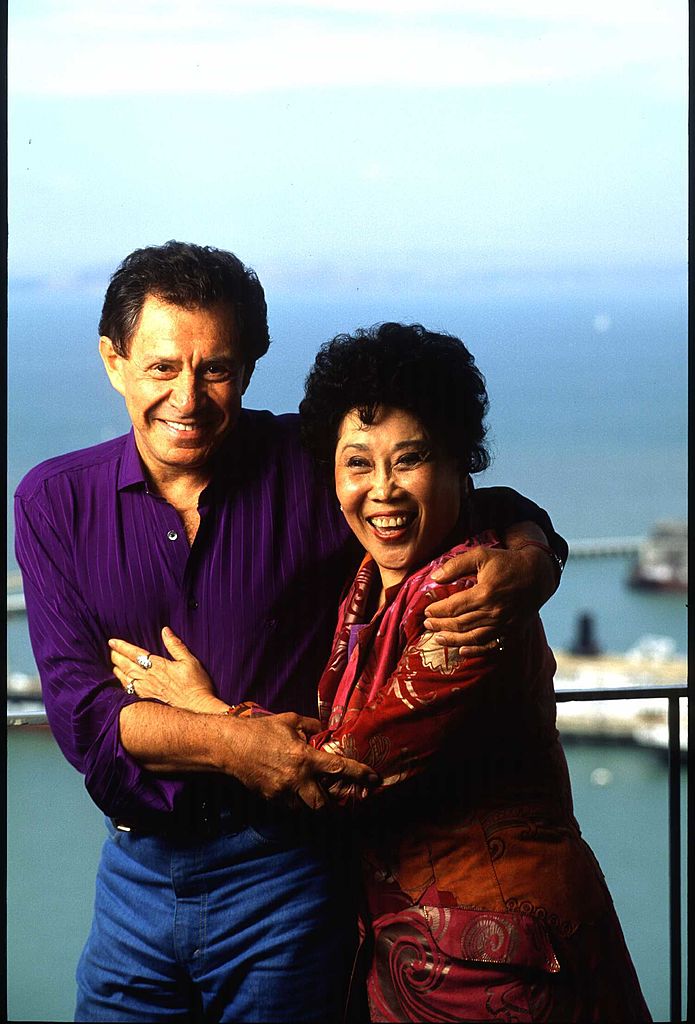 ---
Betty doted on Eddie and helped get him sober after his struggle with addiction 
"Betty lives for me," Eddie boasted. "She is my imperial woman."
We cannot close the incredible life of this singer without talking about the prosperous lives of his four children, with most of them following in their father's artistic footsteps but with some unexpected twists. 
AN UNPREDICTED SLANT WITH TODD
Continuing with Eddie's children with Debbie, we get to Todd Emmanuel, who was born on February 24, 1958. In stark contrast to his sister, Todd decided to go for the religious path by becoming a born-again Christian in 1980. Two years later, he was ordained as a minister and then founded the Hiding Place Church. But putting aside his beliefs, Todd did have some of the family business in his life.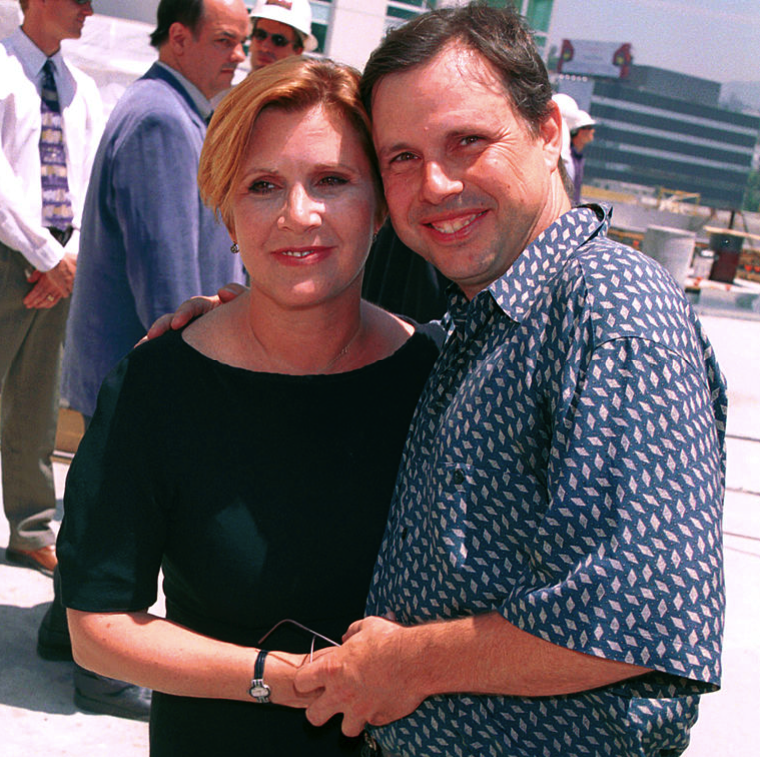 ---
With a professional background in sound engineering and architectural design, Todd has also worked as a movie and film director and producer. He is also a business executive as he served as CEO, president, treasurer, and CFO of Debbie Reynolds Hotel & Casino. As for his personal life, Todd has been married three times. 
His first love was high school sweetheart Donna Freberg. Following their divorce, the producer moved on to marry singer Johnny Rivers. Unfortunately, Todd became a widower when his wife passed away in 2008 because of cancer. His third and current union was to actress and businessperson Catherine Hickland in 2012. The couple has been together since then.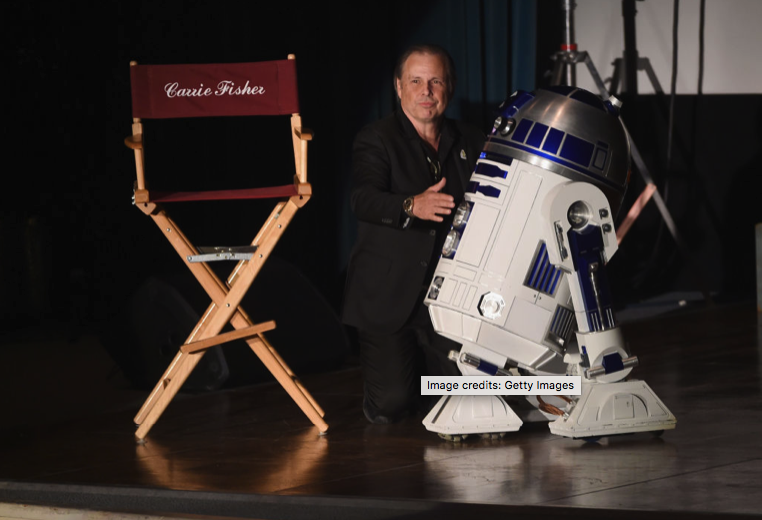 ---
FOREVER OUR BELOVED PRINCESS LEIA
Carrie Frances Fisher was the firstborn of the music legend with his former wife, actress Debbie Reynolds. So it comes as no surprise that Carrie developed a passion for the Hollywood world. She had an early debut as actress and singer in the Broadway revival of Irene when she was only 16.
On-screen, she first appeared at the age of 18 as the seductive Lorna Karpf in Shampoo. Since then, the actress on the rise added numerous film and TV credits such as The Blue Brothers, The Women, 30 Rock and, of course, the Star Wars saga where she played Princess Leia.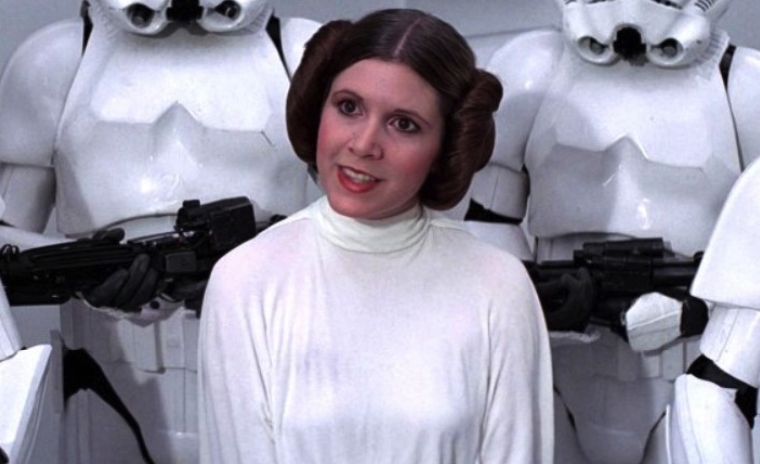 ---
But beyond her acting career, Carrie dabbled in writing with some semi-autobiographical novels like Postcards from the Edge, and a non-fiction book titled Wishful Drinking. But the life of this amazing actress was sadly tarnished by her addiction to cocaine and medications as well as her bipolar disorder.
She even got electroconvulsive therapy treatment to deal with her struggles. To the grief of her million fans worldwide, Fisher died of a sudden cardiac arrest at the age of 60 on December 27, 2016. Her last film, Star Wars: The Last Jedi, was released posthumously in 2017.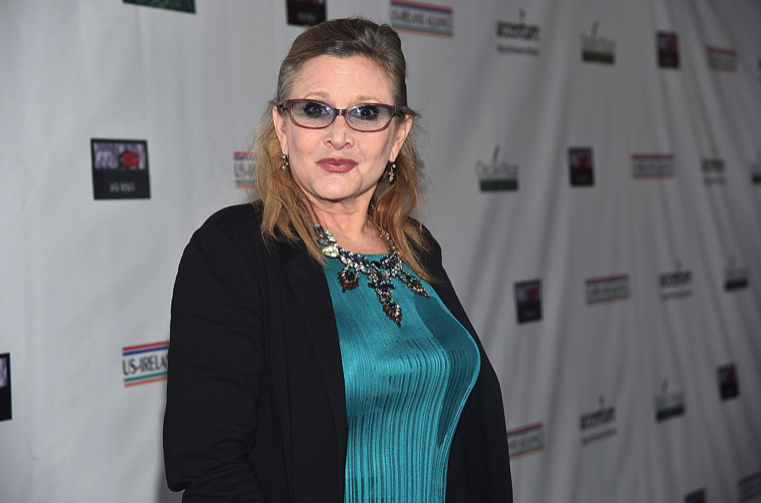 ---
JOELY: SAME BLOOD, SAME PROFESSION 
As we previously stated, Eddie Fisher had two more children, not with Debbie but with his third wife, Connie Stevens. In 1967, the pair welcomed Joely fisher, who grew to be just like her mother: a wonderful actress. Joely debuted on the big screen in the comedy Pretty Smart along with her sister. Other further gigs were I'll Do Anything, Blossom, and Coach. 
Of course, her most notable roles have been as Joy Stark in Fox's 'Til Death and as Paige Clark on ABC's sitcom Ellen. Besides, Joely tried her hand at music by singing on Broadway in the 90s as well. And even her personal life has also been on track. She tied the knot with Christopher Duddy in 1996, and the two have been together since then along with their three lovely daughters.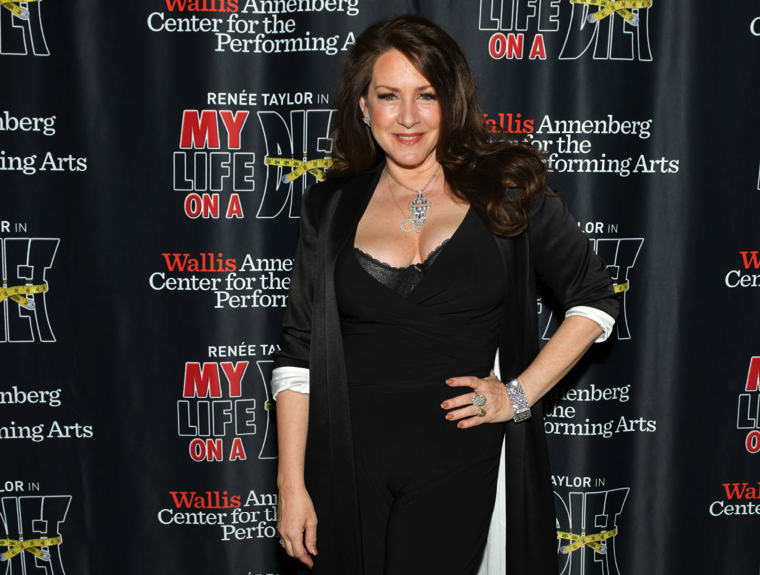 ---
LAST BUT NOT LEAST, TRICIA
Tricia might be the youngest of the Fisher children, but she has definitely kept up with her elder siblings. Born a year after Joely, Tricia outpaced her big sister when she had her first appearance on screen in 1985's crime drama Stick. A year later, she showed up on Pretty Smart along with Joely. Since then, other credits include The Mentalist, Criminal Minds, Arizona Dreams, and 7th Heaven. Just like her father, Tricia is also a terrific singer with two studio albums in her professional music record.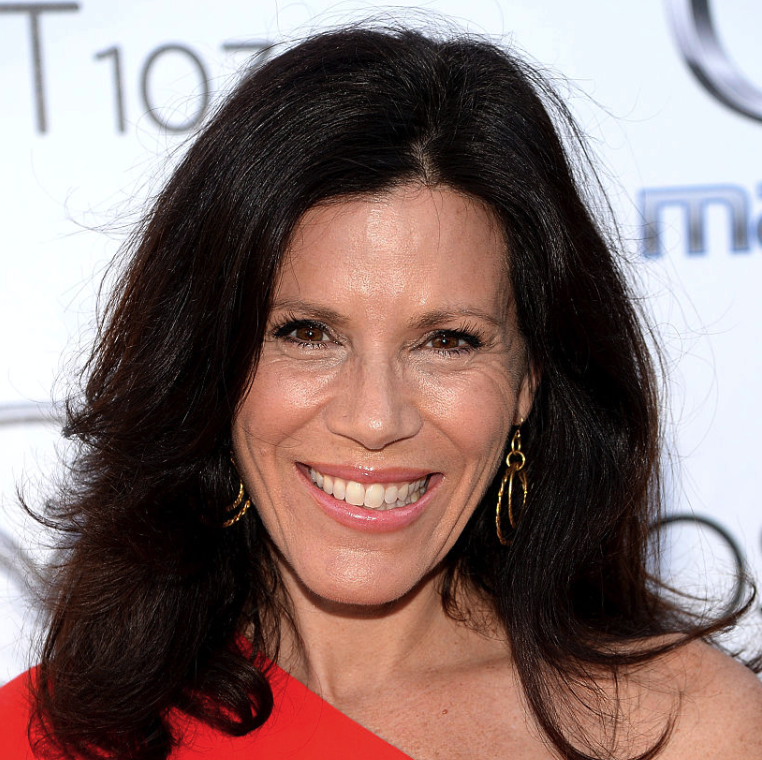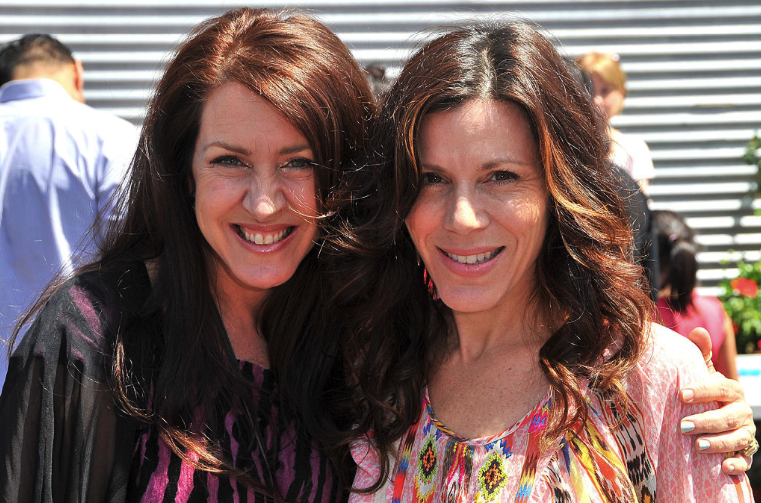 ---
THE END OF AN ERA
Tricia Leigh Fisher, one of his daughters, informed the press that her father died on September 22, 2010, at her home in Berkeley due to complications with hip surgery. It silenced one of the most prodigious voices in America. Fisher, at his peak, drove the teenagers crazy in the 50s and had more than 30 musical hits, selling millions of records.
At the time of his death, Eddie was 82 years old and was buried next to the ashes of his last and fifth wife, Betty Lin, at Cypress Lawn Memorial Park, in Colma, California. And decades later, this wonderful singer is still a wonder to many, because the man who reached such heights was only, "Me, 'Sonny Boy,' the skinny Jewish kid from the streets of Philadelphia, and all because I had this gift, an incredible, powerful sound," as the very Fisher claimed.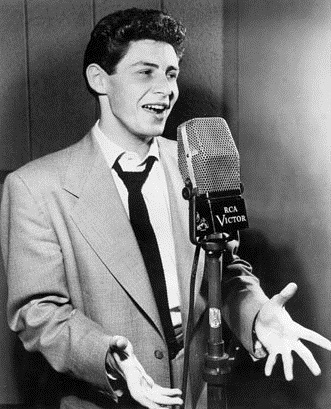 ---
Would you consider Eddie Fisher one of the original teen heartthrobs and if so does he compare to modern-day teen idols? Do not leave without leaving a comment below to let us know. And don't go too far as we are preparing more fantastic articles about our favorite TV shows of all time. So stay tuned!
Source: Daily Mail, IMDb, News.com