The Iron Princess Of Her Time: Inspiring Story Of Queen Elizabeth's Only Daughter Princess Anne
Princess Anne once described herself as "not everyone's idea of a "fairytale princess." Even so, she remained an enigmatic and modernizing member of the Royal Family with a classical sense of regality. As the only daughter of Prince Philip, Duke of Edinburgh and Queen Elizabeth II, Princess Anne often appeared aloof and distant during public appearances.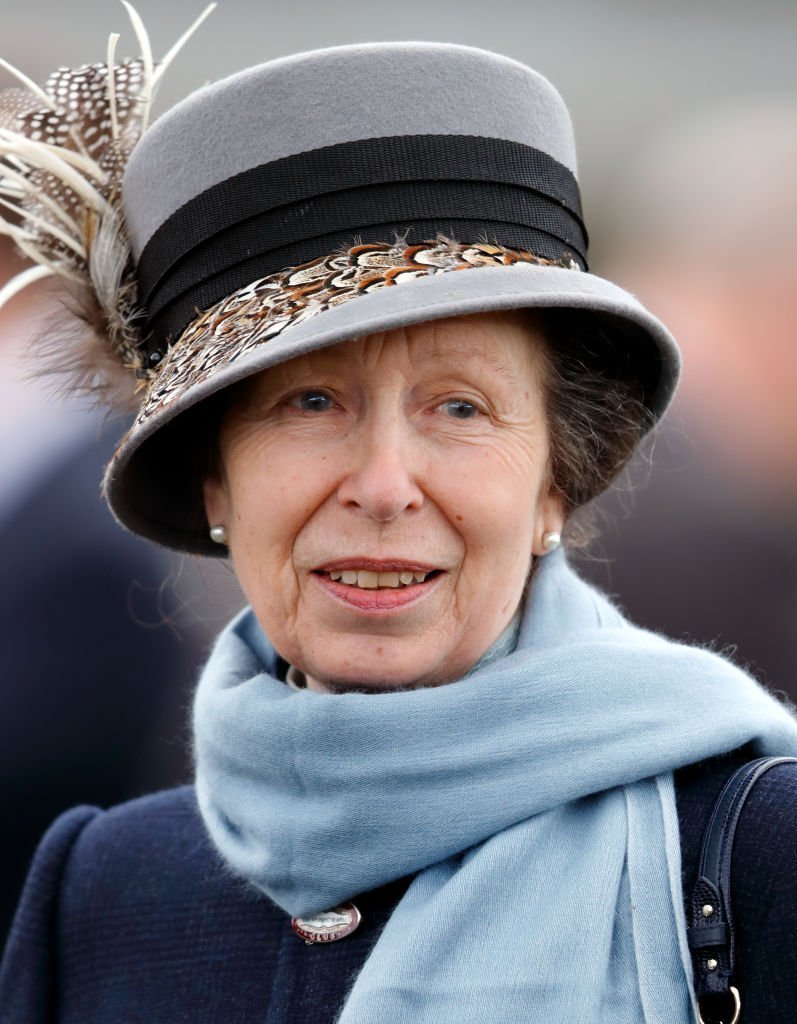 In line with royal traditions, one rarely saw Princess Anne's hands beneath her gloves. While her Victorian hairdo became a stock standard later referred to as looking "like a cottage loaf." Lacking in the traditional sense of beauty, Princess Anne's size ten horsewoman's figure stayed the same since the age of twenty. She felt no need to compete "with other women in the glamour stakes" and focused on her royal duties instead. Some of her patronages include The Accessible Oceans Foundation, Acid Survivors Trust International, president to the Animal Health Trust, and the  British Equine Veterinary Association.
PRINCESS ANNE'S EARLY LIFE AND EDUCATION
Princess Anne was born to Prince Philip and Queen Elizabeth on August 15, 1950, two years before her mother ascended the throne. At the time of her birth, she was third in line to the throne and was given the title of princess. In 1987, her mother bestowed on her the title of princess royal. While she still bears those titles, she is currently fourteenth in line to the throne after the birth of Archie Harrison Mountbatten. As a young child, Anne was homeschooled at Buckingham Palace by governess Catherine Peebles, and at the age of 13, she attended Benenden School, a private boarding school. By 1968, she finished school with six GCE O-Levels and two A-Levels.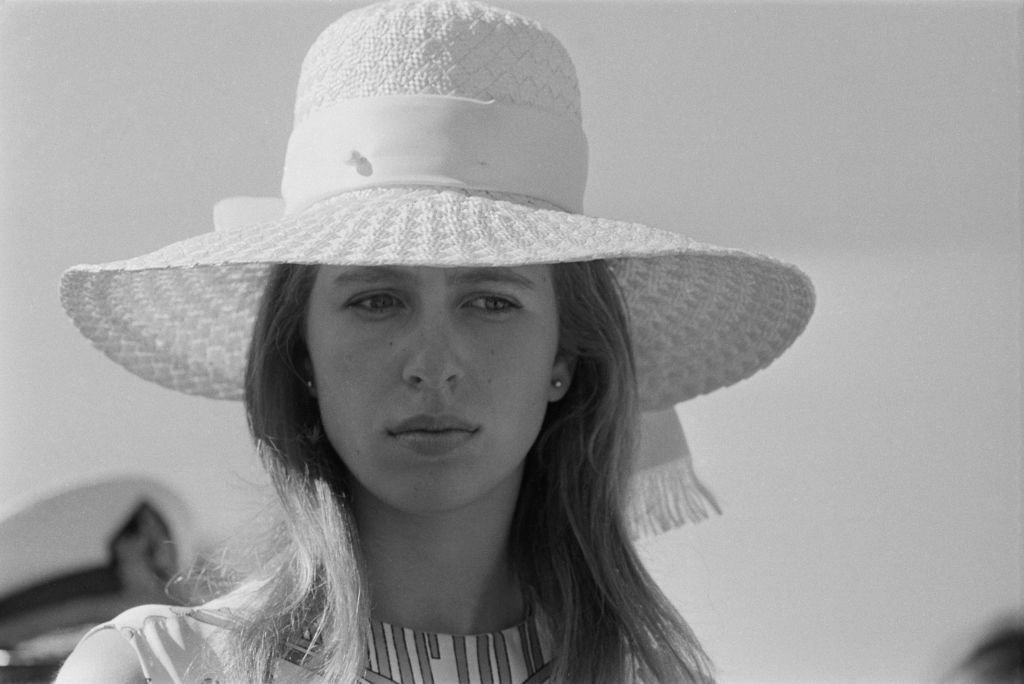 While growing up, Anne didn't follow the typical standard of what a princess should be. She was more traditional and preferred to focus on her royal duties instead of her beauty. However, there were sometimes that she flaunted her feminine side.A source close to Princess Anne recalled a time during her tour of the Soviet Union in the 1990s when she put her feminine wiles to good use at a talk to students at Moscow University. 
"Anne had arrived at the airport with the usual severe, swept-up hairstyle. But when she walked into the lecture hall she was like a movie star, her soft and voluminous hair falling and swaying about her shoulders in a way the public has probably never seen," the source recalled. "The students loved her. One 20-year-old female student said to me: 'You know, I don't think it would be too bad if we had a royal family. I can see why it is good for your country.'"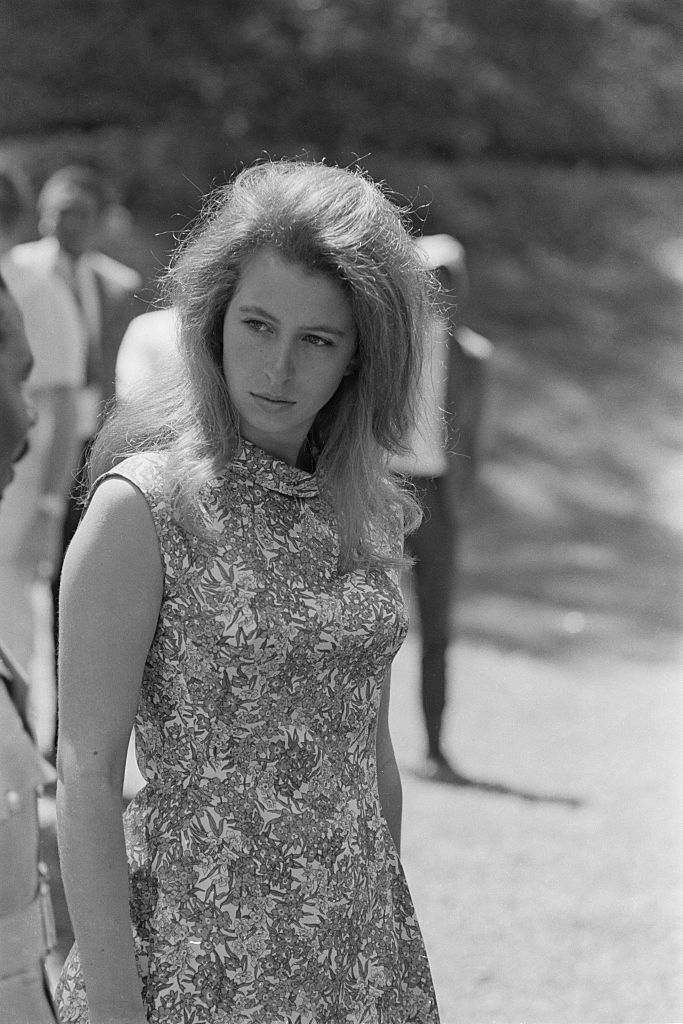 THE PRINCESS' RELATIONSHIP WITH HER MOTHER
Like her elder brother, Anne didn't spend much of her childhood with her mother as the Queen was always busy with her royal duties. Nevertheless, she maintained a great relationship with the monarch, as she was understanding of the burden on her mother's shoulders. During an interview with BBC in 2002, Anne talked about her relationship with her mum and described her as "caring"
"I simply don't believe there is any evidence whatsoever to suggest that she wasn't caring. I don't believe any of us for a second thought she didn't care for us in exactly the same way as any other mother did."
Historian Robert Lacey admitted this as he revealed that Prince Philip's uncle, Lord Mountbatten said that the Quen's favorite night was when the nanny was off duty. 
"When nanny Mabel was off duty, Elizabeth could kneel beside the bath, bathe her babies, read to them and put them to bed herself."
However, Queen Elizabeth and Anne got another avenue to bond, and it was through their shared love of horses. Like her mother, she was an enthusiastic horseman, and even went ahead to compete in various competitions. She partook in the Olympic Games in 1976 using one of her mother's horse. She also competed in multiple European Three-Day Event Championships, winning a gold medal in the 1971 individual discipline and silver in both the individual and team disciplines in 1975.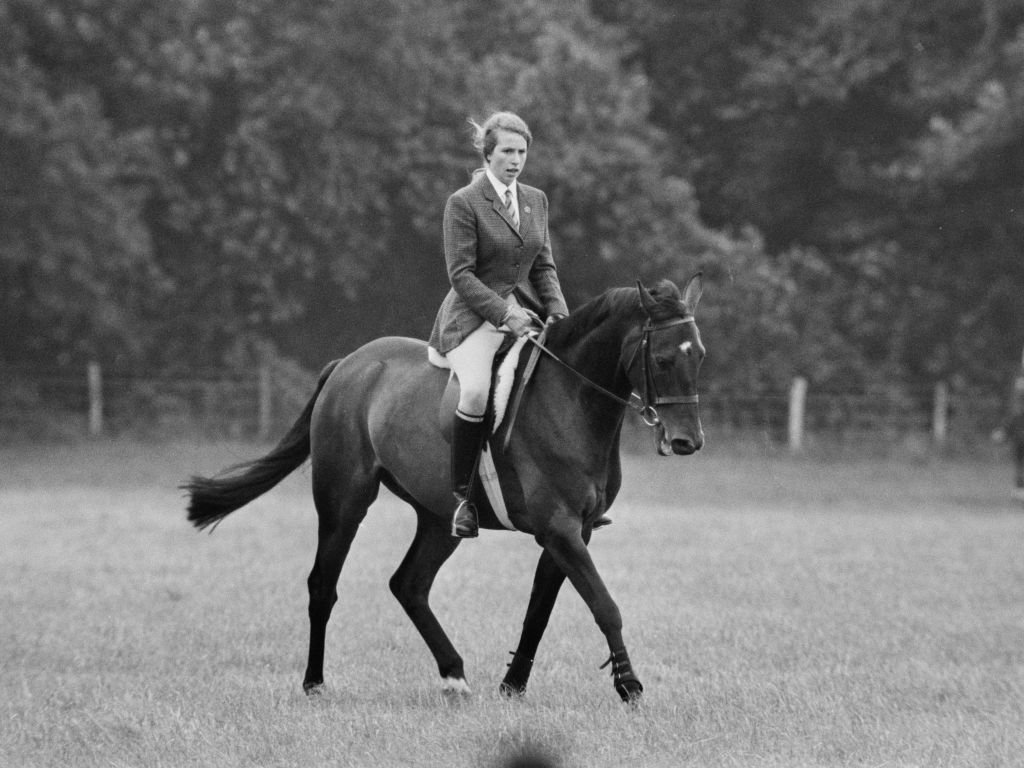 Her father once described her love for horses saying: "If it doesn't fart or eat hay, she isn't interested." Her love for horses would then lead her into the arms of the man she first called her husband.
PRINCESS ANNE'S FIRST LOVE
A shared love for all things equestrian led to Princess Anne meeting her first husband, Mark Phillips. They met during the 1968 Summer Olympics in Mexico. In 1971, Princess Anne got voted BBC's Sports Personality of the Year while Mark earned a gold medal at the Munich Olympic Games the following year.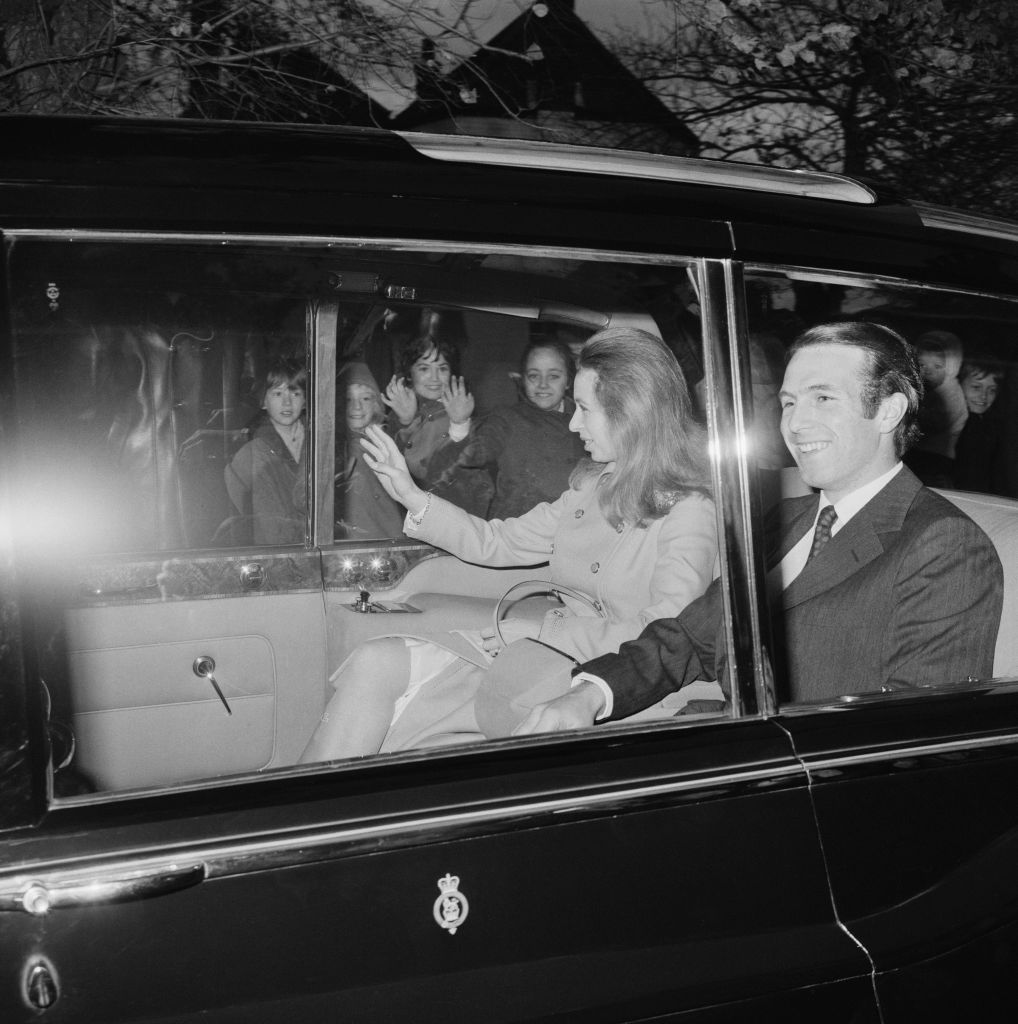 On May 29, 1973, Princess Anne announced the news of their engagement with a beautiful Garrard Jewellers diamond and sapphire ring. A short six months later the Princess and her lieutenant fiance got married on November 14, 1973. Mark and Princess Anne's nuptials in Westminster Abbey took place while an estimated 500 million people watched the ceremony around the world. The union became the second royal wedding in 200 years to that of a non-royal after King George VI's marriage to Elizabeth Bowes Lyon in 1923. Following royal tradition, the Queen offered Mark an earldom on his wedding day. When he declined, their children became the sovereign's first grandchildren with no title.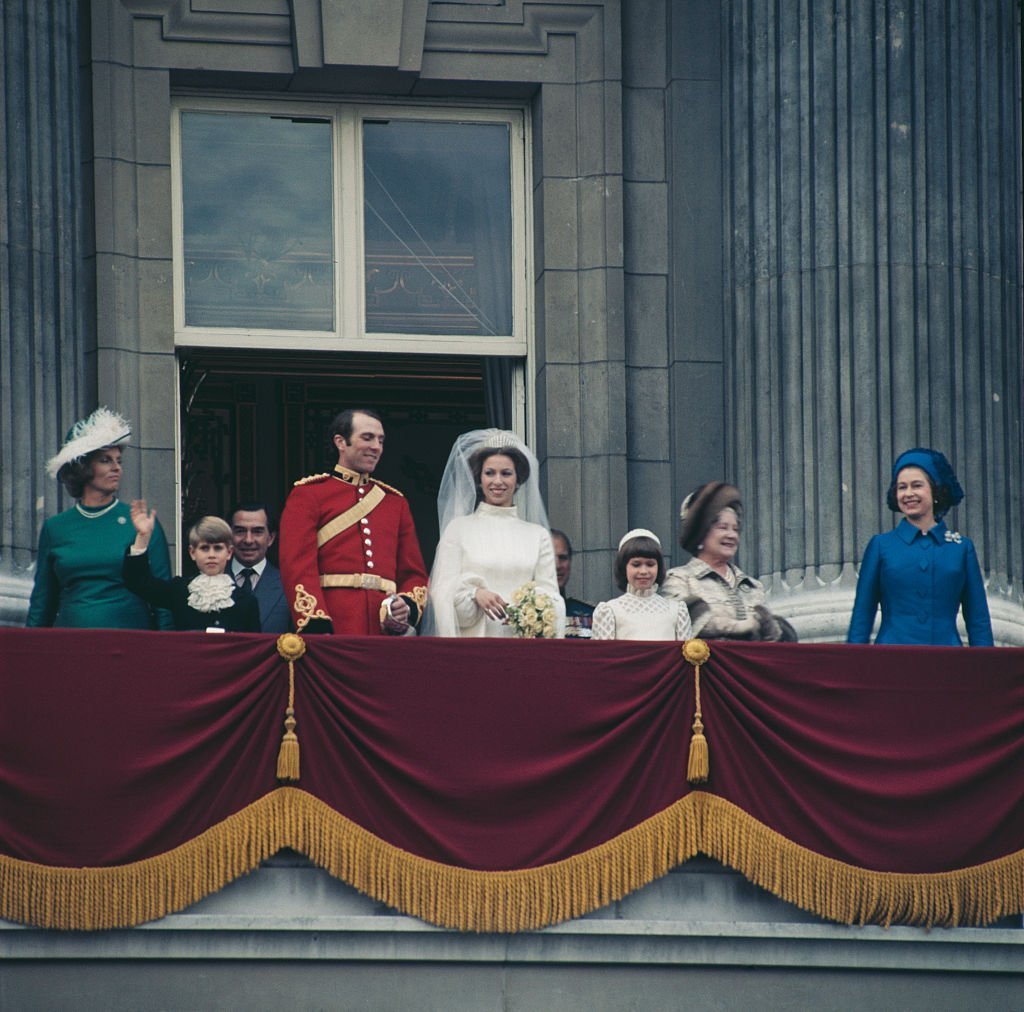 THE KIDNAP ATTEMPT THAT ALMOST TOOK HER LIFE
A few months after Mark and Princess Anne got married, a mentally unstable 26-year-old man, Ian Ball ambushed their vehicle at the Mall in London one night in March 1974. According to information released by the National Archives, Ian asked that Princess Anne "come with me for a day or two" because he wanted $2.4 million. The attack infuriated the princess who told Ian that it wasn't "bloody likely, and I haven't got £2m."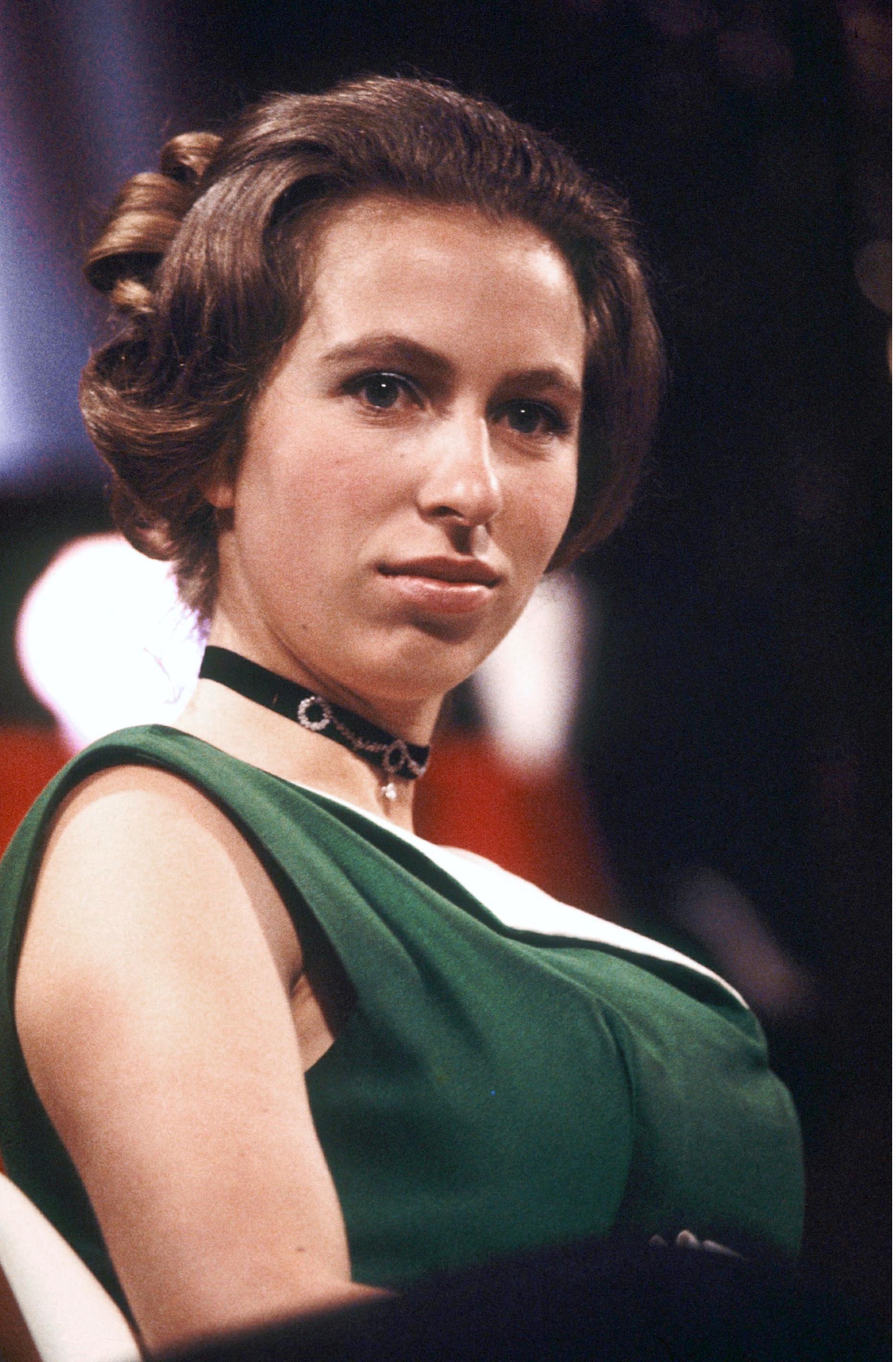 "I nearly lost my temper with him, but I knew that if I did, I should hit him and he would shoot me," Princess Anne reportedly said. The princess' bodyguard, Inspector James Beaton, got out of the car on seeing Ian. However, he was shot in the shoulder by Ian. James fired back, but unfortunately, his gun jammed. After shooting two police officers, a journalist and Princess Anne's driver, police apprehended Ian. He later pleaded guilty to charges of attempted kidnapping and murder after which Ian got imprisoned indefinitely at Rampton hospital under the Mental Health Act.
Princess Anne kidnap attempt – archive, 23 May 1974 https://t.co/SbjKzSph55

— The Guardian (@guardian) May 23, 2019
Years after the attack, Anne spoke about the experience in an interview. She said humorously:
"We had a sort of discussion about where or where not we were going to go. Well, he said I had to go with him—I can't remember why. I was scrupulously polite, 'cause I thought, silly to be too rude at that stage. And we had a fairly low-key discussion about the fact that I wasn't going to go anywhere, and wouldn't it be much better if he went away and we'd all forget about it. It got slightly rougher, didn't it, at one stage?"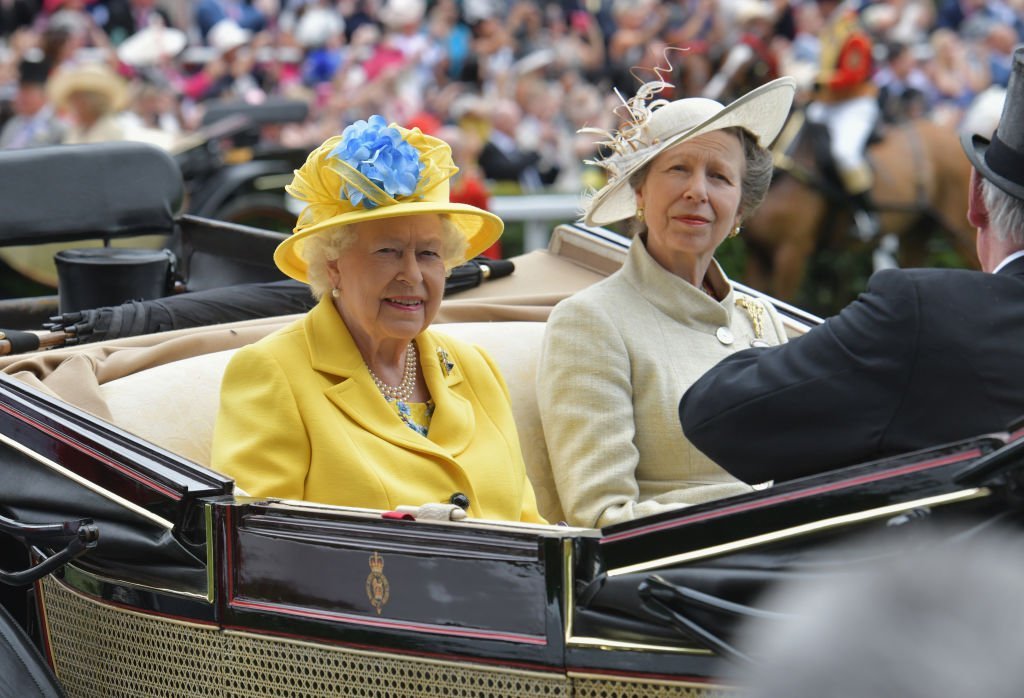 Almost twelve years later, thoughts turned to days gone by when Brian McConnell, the journalist who got shot during Princess Anne's kidnapping attempt passed away at the age of 75 in June 2004.Not just an innocent bystander, Brian's actions on that day earned him the Queen's Gallantry Medal. Working for the Daily Mirror at the time, Brian rode in the taxi directly in front of the royal limousine when the attack happened. Ian swerved out of traffic and into the royal limousine which forced it off the road. When the driver of Brian's taxi heard the crash, he stopped, and Brain jumped out and ran to check what's going on.
When Brian got to the limousine, he found Ian threatening to shoot Princess Anne's bodyguard. Using himself as a shield, he stepped in between Ian and the bodyguard with the words, "Don't be silly, old boy, put the gun down." Brian's efforts landed him a bullet in the chest while Ian opened fire on the chauffeur and two police officers.
Royal bodyguard who took 3 bullets for Princess Anne tells @bbcwitness of 1974 kidnap attempt http://t.co/KrjmLAsDOP pic.twitter.com/eOUMJcVGtr

— BBC News (UK) (@BBCNews) March 19, 2014
HAPPILY EVER AFTER TURNED SOUR
The next significant change in Princess Anne's life came when she gave birth to their first child, a son named Peter Mark Andrew Phillips at St. Mary's Hospital in Paddington on November 15, 1977. Less than four years later the couple welcomed their daughter, Zara Anne Elizabeth Phillips to the world on May 15, 1981.Controversy followed when Princess Anne decided that their children be raised outside the royal world as she felt opposed to royals being "public property."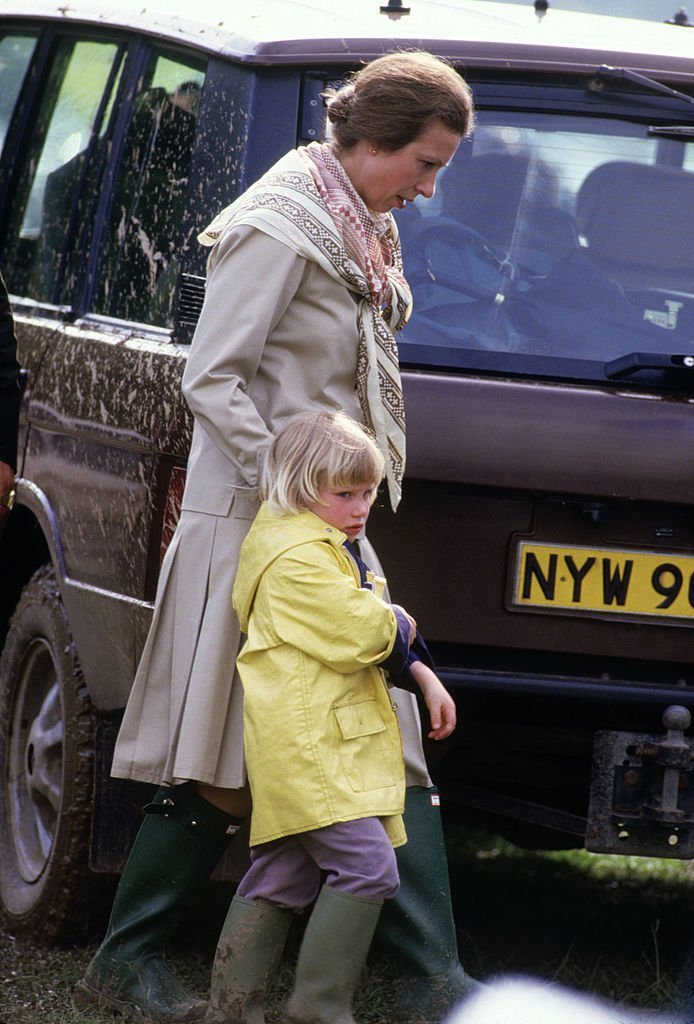 Right after Zara's birth, things took a downward turn for the lovebirds. The couple began spending time apart from each other and it was evident to those around them. They went as far as checking into different hotels when on royal duties. After nineteen years of marriage, Mark and Princess Anne dissolved their union on April 23, 1992. Said to have been unhappy for some time before her divorce, Princess Anne became involved with a Royal Navy Commander, Timothy Laurence, whom she married on December 12, 1992.
However, it wasn't until after their split that a massive bombshell hit the palace. It was later revealed that Anne wasn't the only one who cheated during the course of their marriage. Mark also had an affair and it was with Heather Tonkin, an art teacher from New Zealand. It was reported that the duo met at a riding clinic in Auckland and had a one night stand which resulted in a child. The captain tried to cover his tracks and was reported to have paid his mistress $12,000 per year n child supports. However, he didn't make the payments in his name. He usually referred to her as his consultant on equestrian matters.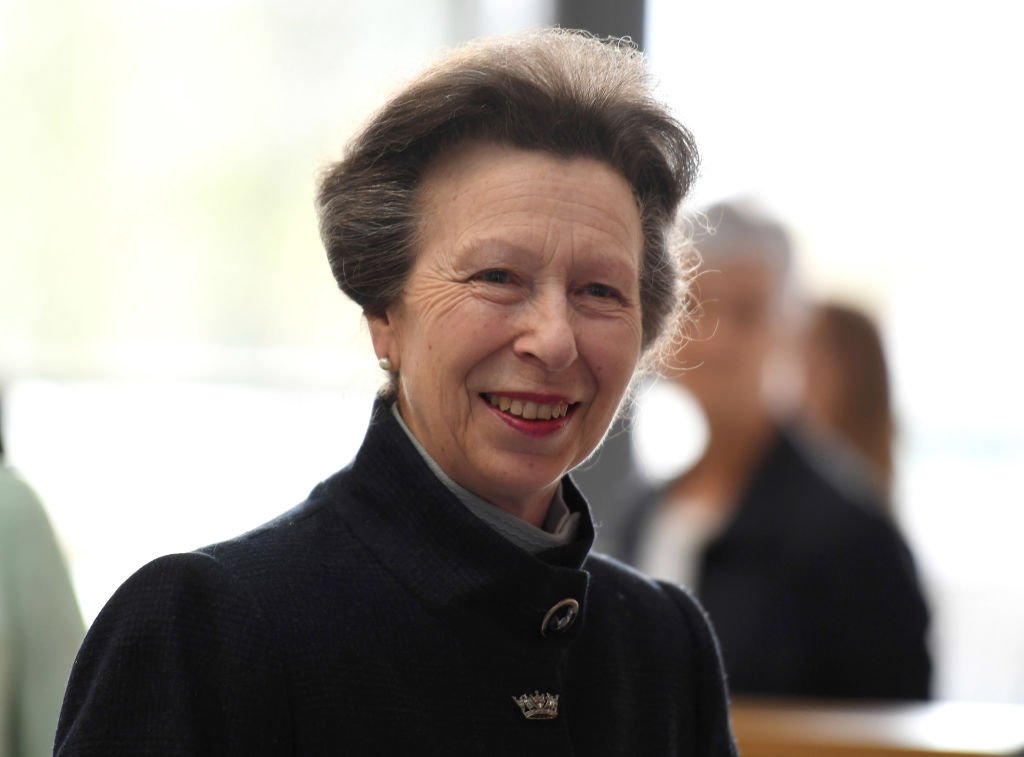 ANNE IS UP AND ABOUT HER ROYAL DUTIES NOWADAYS
Despite the hard times Anne faced in her marriage, she found love in the arms of Sir Timothy Laurence and they have been together ever since. The princess royal still continues in her routine of taking royal duties to heart. She has been the hardest working royal since she turned 18. She has been involved in more than 300 charities and travels at least three times since 1969. As of 2019, she was the hardest-working royal, with a total of 73 days of engagement.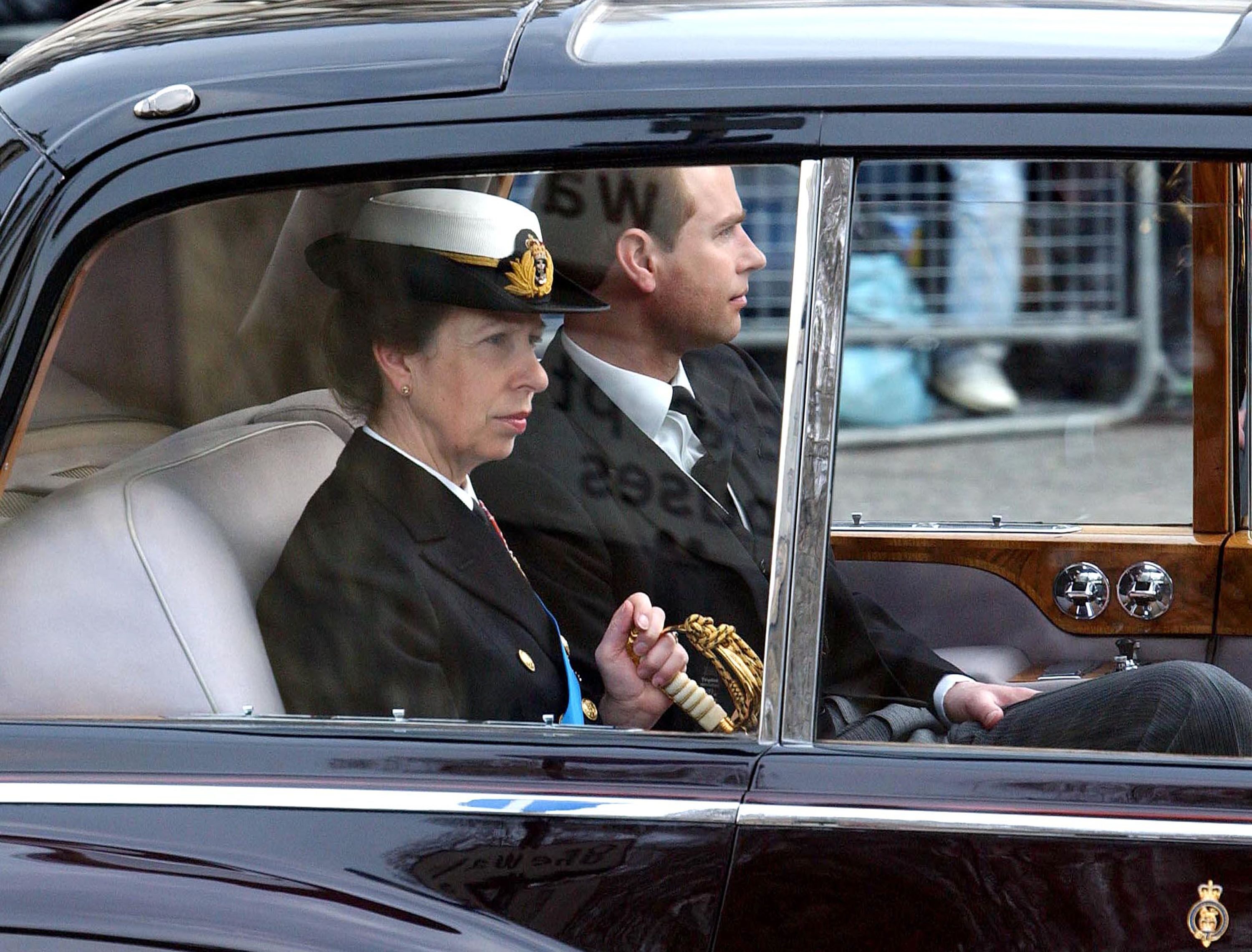 Princess Anne has had quite a challenging life even if she is a royal, and it is amazing to know that she triumphed it all and continued to forge forward with the duties of the monarchy. She is indeed an exemplary woman! Which facts about Princess Anne did you not know before? Let us know in the comments section!
Get More Royal Family Articles Here: