All the Times the Duggar Children Broke the Family Rules
This famous family has shown its strict point of view on their television show for years on issues such as entertainment, the way of dressing, and love relationships. But in many opportunities, some of the many siblings have gone against the rules.
Although the Duggar family is a very unusual one, Jim Bob and Michelle Duggar along with their 19 children have become popular precisely because of their way of doing things according to a belief system that not many people practice nowadays.
It is not unknown that the Duggars belong to a branch of Christianity called Independent Baptists, which have well-defined guidelines regarding morality and the way of having any romantic relationship. So they are certainly not entirely alone in their customs, even if they are indeed a rarity in mainstream culture.
The Duggar children have to follow their parents' rules as long as they are living under their parents' roof, but that doesn't mean they have always done so. Some of them have rebelled, and we wanted to revisit who has broken the rules and the consequences that this has brought, just for you to enjoy.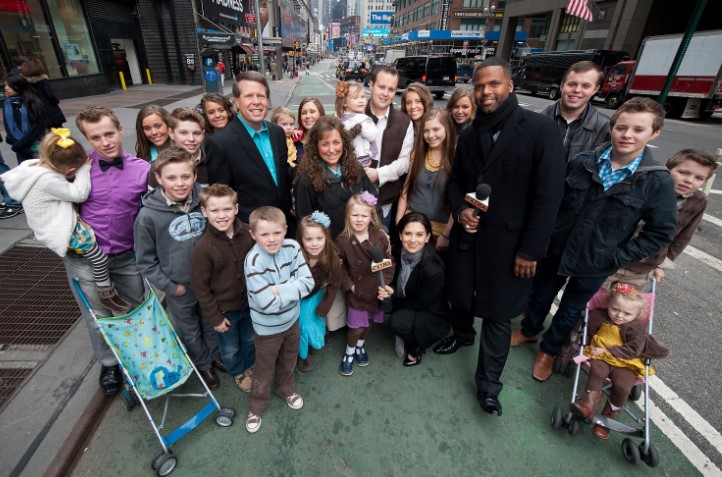 JOSH DUGGAR
The older brother has had problems observing the rules for years, not to mention the law. Way before 19 Kids and Counting, the original incarnation of the show, was canceled in 2015 because of Josh's turbulent past, he made viewers uncomfortable with a dirty joke about some of his sisters.
On another occasion, he confessed to being addicted to porn, something that is very common, but, according to the Duggar family and its moral standards, men or women are not allowed to watch it. However, Josh has described himself as the "greatest hypocrite," considering that by viewing this kind of videos, he is somehow unfaithful to his wife.
Regarding the sinful activity, the very Josh even claimed:
"While espousing faith and family values, I have secretly over the last several years been viewing [adult films] on the internet and this became a secret addiction."
And it can't be forgotten that five girls filed charges against Josh for molestation in 2002, something much more severe and condemnable than breaking outdated rules. Church elders then advised the family to send Josh to rehab for sex addiction.
Of course, it is no surprise that the whole situation resulted in disdain toward the eldest sibling of the family. And, in fact, the lawsuit is believed to be the main reason why the show got called. This Duggar boy has undoubtedly generated the worst consequences for his whole family with his actions.
And if that is not enough, another of his ill-advised decisions which broke the moral standards of the family is infidelity. Josh subscribed to the infamous site called Ashley Madison, which is a dating webpage meant for affairs, including extramarital ones.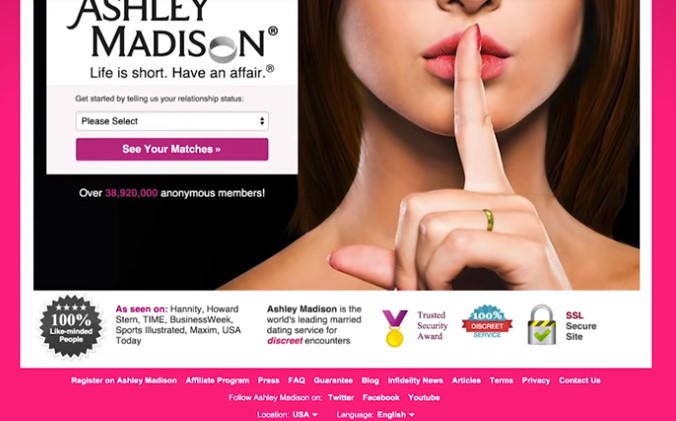 The 31-year-old man eventually admitted to having led a "double life" for years. Actually, he issued a statement claiming that he was ashamed of that and that he "grieved for the hurt, pain and disgrace my sin has caused my wife and family, and most of all Jesus and all those who profess faith in Him."
Despite the adultery, his wife Anna decided to stay with him, and the couple has five children, and they're adding one more soon! However, there is no doubt that he carries on his back a long list of painful actions against his parents, wife, and children. Josh didn't only break the rules, but he also has broken the trust of his loved ones.
JILL DUGGAR
It is easy to notice that all women in the Duggar family have a modesty dress code. The girls only wear long skirts or dresses -no pants, no shorts- and always shirts with sleeves  -no tank tops. However, the second eldest daughter has been caught breaking this rule from head to toe on more than one occasion. 
Apparently, her husband Derek Dillard has no objections to this. Although Jill's shorts are never that short (they have been knee-length), she has definitely relaxed the code of only dresses and skirts for women in the family. She has also worn above-the-knee dresses unapologetically. 
Jill has even gone as far as putting on a nose piercing, something that her parents unsurprisingly strongly opposed to, just as to tattoos and any other body modifications. 
Another of the rules that this couple has broken has to do with music. This is, of course, keeping in mind that the Duggar family only allows religious music to be played, but never falling to the temptation of dancing. But this hasn't kept Derick Dillard from making some moves in what appeared to be a truly wild party around a bonfire.
Last but not least, another major no-no in the Duggar household is regarding birth control. If you were wondering why the Duggar couple had so many children, it is simply because they believe that each pregnancy is a gift from God, so nothing should prevent them from getting the heavenly present. 
However, rumor has it that Jill used a particular type of birth control during the early stage of her marriage. Why? Because Duggar women tend to get pregnant within months after walking down the aisle. Nevertheless, Jill was with child almost a year after her wedding. So it was due to either a contraceptive or struggles with infertility. 
AMY DUGGAR
Although she is not Jim Bob's daughter but her niece (she is the daughter of Jim Bob's sister, Deanna), Amy shares the family's last name and is also supposed to have the same moral standards as her uncle's. In spite of this, Amy published photos in a bikini while honeymooning with her now-husband.
This is inconceivable for the modesty code of the Duggars. But although Amy and her husband identify themselves as Christians, they do not practice the same set of restrictions as her relatives. In fact, about the snaps, the niece revealed that it was a relief to be able to put that bikini on.
She also claimed: 
"It feels like the stress is gone. I don't have to be perfect anymore. I don't have to worry about wearing long skirts. And I got to marry my best friend!"
But we're not done with her unruly attitude! The rebel Duggar also defied the prohibition of having intercourse before marriage. Even when she and her husband kept things platonic until they tied the knot, Amy reportedly had previous sexual experiences.  
JESSA DUGGAR
Compared to his relatives, Jessa might look like an angel. However, the girl confessed that during her courtship with her now-husband Ben Seewald, they broke the rules by holding hands and hugging in addition to having private conversations. Jessa clarified that these chats were all innocent, but she still ditched the chaperone rule completely. So, should we believe her?
JINGER DUGGAR
Jinger was another one of the Duggar girls who broke the strict rules of no-touching throughout courtship because she couldn't keep her hands to herself when she was close to her boyfriend, Jeremy Vuolo. Besides, fans believe she might have also used birth control.
Concerning her choice of clothing, Jinger appeared with her husband in a photograph where they are seen walking to a tennis match with clothes that break with the Duggar codes since Jill's skirt was quite short, and Jeremy's shorts exposed his legs.
JOSEPH DUGGAR
One of the Duggar's rules on courtship is that couples never go on a trip together without a chaperone. In fact, they should never be left alone. This to prevent temptations of physical closeness that can lead to unwanted pregnancies. However, Joseph's parents let him go on a trip with his girlfriend without a chaperone.
Well, we have to be honest with this one! It was perhaps because the trip was a mission to Panama where, besides his girlfriend Kendra Caldwell, other adults also attended. Moreover, they were all focused on the church, so the chances of something else were pretty low. But still, a rule is a rule, right?
ABBY DUGGAR
She is the family nurse, and she discovered her vocation after her parents once became ill, realizing that her passion is to help sick people feel better. Because of her job choice, Abby is forgiven for wearing pants as they are mandatory in her profession. 
LAUREN DUGGAR
Josiah and Lauren Duggar published a photo on Christmas day 2018 where something didn't match the values of the Duggars: Lauren's clothes. Well, we don't have to explain much about this one, do we? But yet, when looking at the picture, her outfit seems to be pretty standard. 
Josiah's wife appears in a red dress; however, the piece is quite tight to the body and well above the knee, something that, as we previously mentioned, also breaks the code of dressing modestly, in other words failing to be covered from head to toes.
Another moment when Lauren broke the rules of home economics was at the time of choosing her wedding dress. Far from doing like the other Duggar women, who wore second-hand dresses to save money, Lauren picked up a brand new one (and quite tight as well) from a bridal shop.
Lauren went for an Allure Modest gown, with a price that ranges from $700 to $2.000. Her decision surprised her followers because they did not understand how a family with a modest budget allowed one of her ladies to spend that amount of money in her wedding dress.
Little did we imagine that the Duggar family had such controversial cases. Now, we are dying to know which one was the most shocking for you! So don't leave without dropping a message in the comment section down below. Until next time!
Related: