Hard Times For Rick Nelson's Four Children After The Loss Of Their Iconic Father
As the son of Harriet and Ozzie Nelson, Rick became an iconic rock 'n' roll artist. After his tragic death, Rick's children continued building on the family's legacy while finding their way in life.
RICK NELSON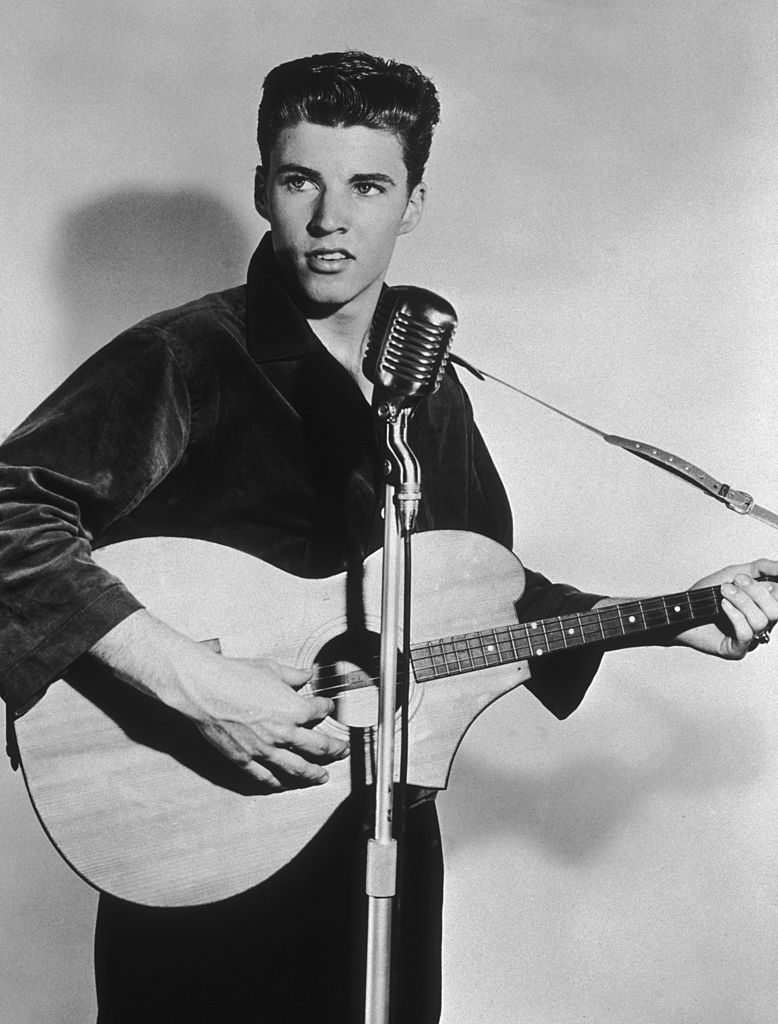 Rick became a part of the professional entertainment world when he was just a young boy. Not even turning ten years old yet, Nelson made an appearance with his father, Ozzie, mother Harriet, as well as brother David on a radio comedy series that was based on their family. The series became a huge hit in the '50s, hitting TV screens all across the nation. Thanks to their family's popularity, Ricky grew into a teenager in the public eye.
As a child, Ricky was small and insecure and suffered from severe asthma. At night, his sleep was eased with a vaporizer emitting tincture of evergreen. John Guedel described him as "an odd little kid," likable, shy, introspective, mysterious, and inscrutable.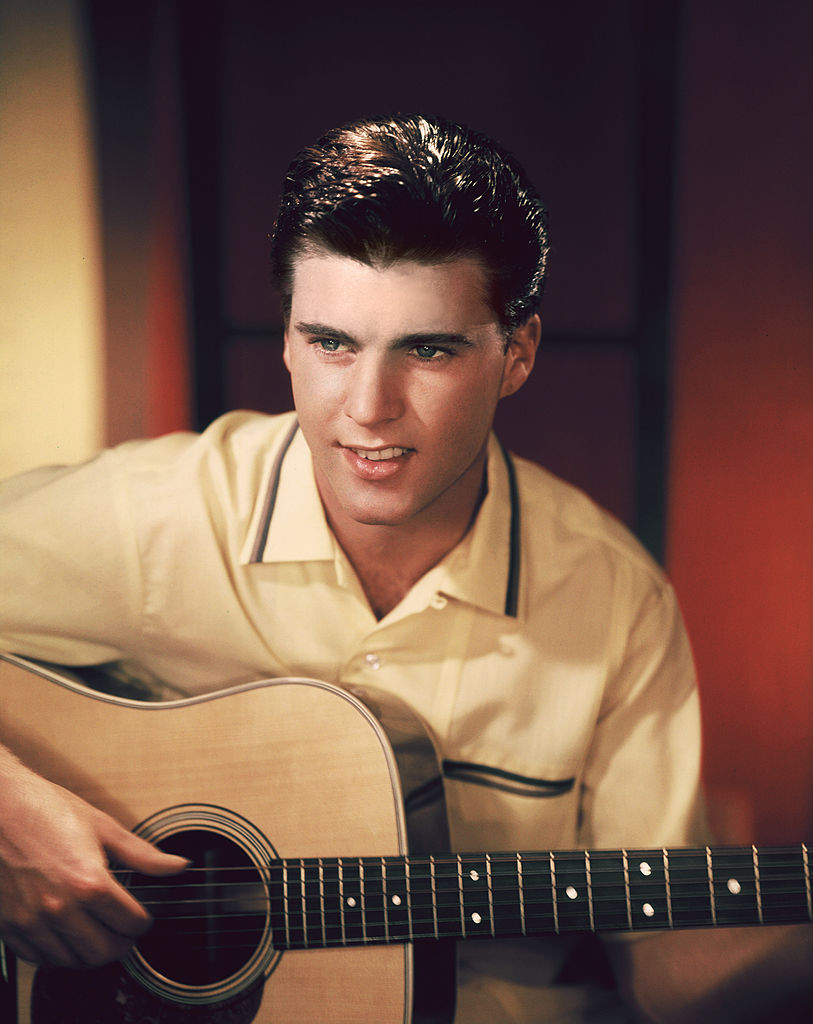 His life would soon be turned around by rock & roll, as he decided to embark on his recording career in 1956. Many have claimed that Rick, in fact, didn't have any professional singing ambitions, until he decided to create a recording, in hopes to impress his girlfriend. The recorded cover, "I'm Walkin'" blew up straight to number four, with the 'Ozzie & Harriet' TV show plugs helping him out along the way.
Away from the world of music, Ricky also ventured into acting. He starred alongside John Wayne in 'Rio Bravo,' for which he earned a Golden Globe nomination for 'Most Promising Male Newcomer.' 
Along the way, Nelson met Kristin Harmon and the pair decided to tie the knot in April 1963. The Harmons and Nelsons were longtime family friends, so it didn't take too long before they bonded. They began dating in December 1961. Their union brought four wonderful children - but their marriage wasn't a strong one. The pair ended up divorcing in December 1982. It was believed that Kris wanted Ricky to be more present at home rather than tour the road. However, because of Kris extravagant lifestyle, Rick had no choice but to continue music so he could keep on providing.  
For the next dozen years, Nelson continued to record on and off and constantly went on tours, although he wasn't necessarily having any luck in capitalizing his assets. In fact, interest in the rockstar seemed to have steadily died down in the last decade of his life.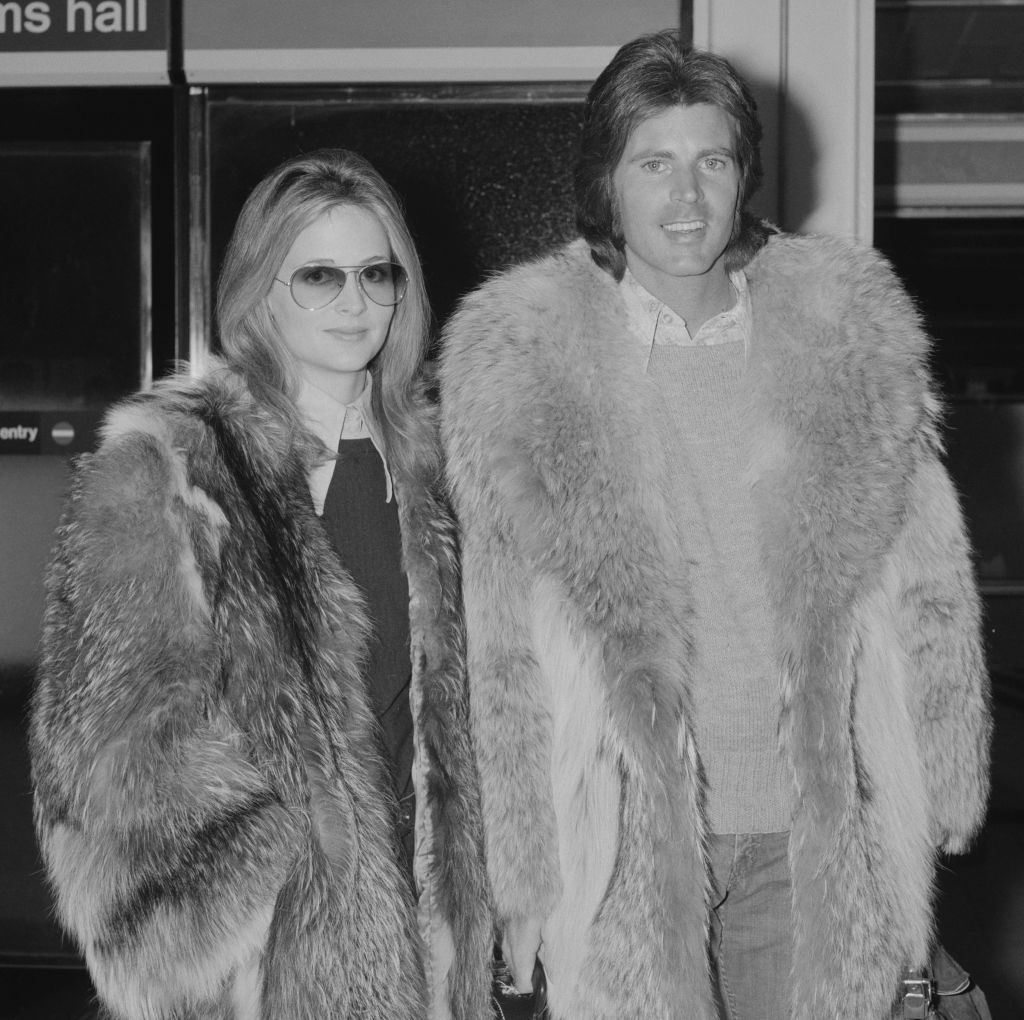 Unfortunately, the last few decades of his life ended just as tragically, in a private plane crash that happened in 1985. Nelson was on his way to a New Year's Eve gig in Dallas, alongside his new fiancee, Helen Blair. Helen met Nelson in Las Vegas in 1980, and within months of meeting, they began dating. Even though Rick's unexpected death hit the family hard, the troubles in the Nelson household began long before his death. 
HIS LAST DAYS ON EARTH
The final years of his career were plagued by failure. His label, Decca Records, ceased operations in 1973, the same year his band resigned. The singer was then transferred to MCA. And although he did have a moderate success with the Garden Party album, the former teen idol failed to have an impact with Windfall. 
He was trying to score another hit, but his new songs did not have any luck. MCA then dropped him from the label despite having seven years more on his contract. But by all accounts, Rick's final days in this world were happy. Perhaps, they were marked by nostalgia and a belief that the future was brighter.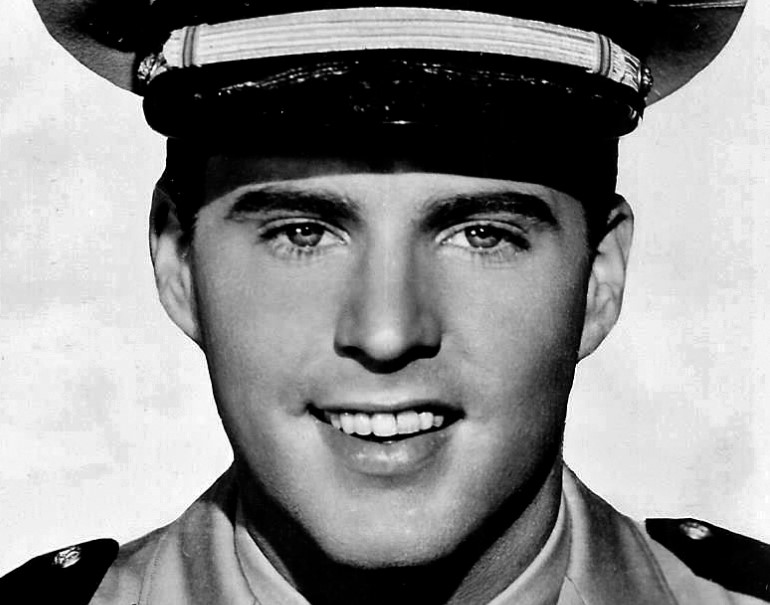 HIS TRAGIC DEATH
In 1985, Nelson started a "Comeback tour" with Fats Domino. After shows in Florida and Guntersville, Ricky and his band took off for a New Year's Eve extravaganza at the Park Suite Hotel in Dallas Texas. The flight was delayed due to rain and some failures in the plane's engine.
But finally, at 2:00 pm, the DC-3 white aircraft departed. When it was near the Texas border, things got bad. The transportation had smoke in the cockpit and asked for emergency landing fields. The pilot managed to put the plane down in a cow pasture, but the on-board fire was so intense that it took the lives of seven of the passengers, including Nelson, on December 31, 1985.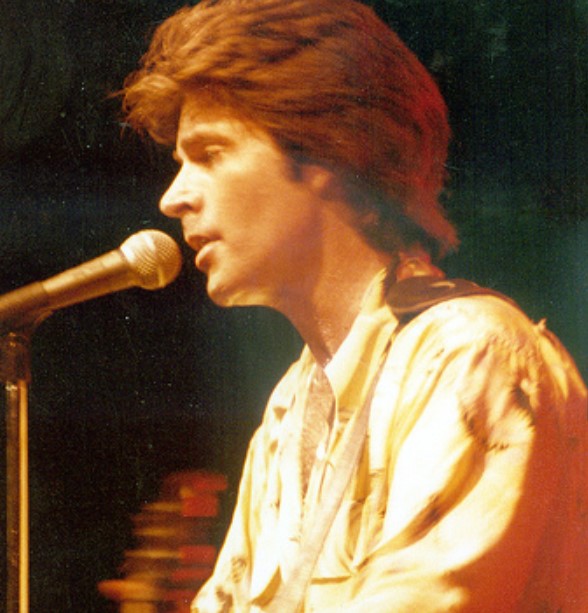 HIS SORROWFUL MEMORIAL SERVICE
Those who knew the star gathered in the little Church of the Hills on January 6, 1986, nearly a week after Eric Hilliard Nelson passed away in a Texas plane crash. The pop star's remains were misdirected in transit from Texas to California, an issue that delayed the funeral a couple of days. 
His family had been in seclusion since they learned the sad news; however, they decided that his funeral had to be open to the public, just like his life had been. A crowd of around 1,000 people watched the Nelson family say farewell to their beloved relative.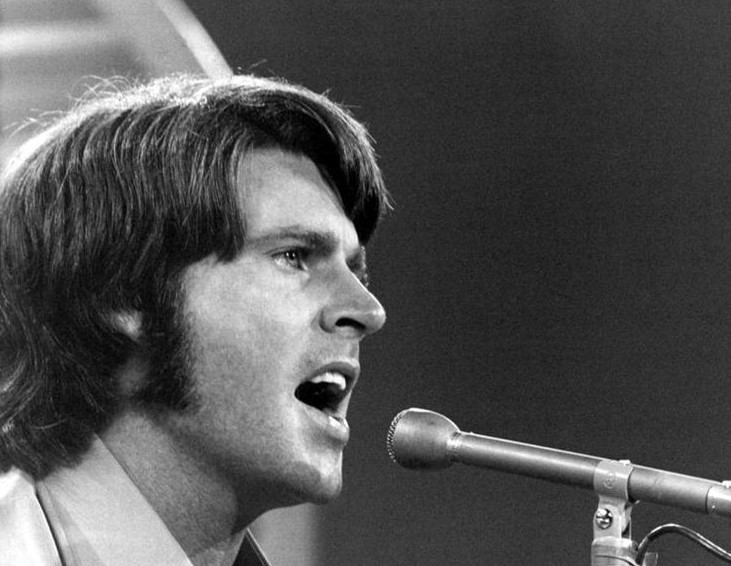 The service started with Jesuit Father Frank Parrish giving a 20-minute sermon, as per PEOPLE. Part of it included the words, "I think of him in heaven playing his instrument while all the heavenly beings gather around him, just like the teenagers on earth."
His 22-year-old daughter Tracy eulogized his father claiming that he was the kindest man on Earth and she would remember him for his grace, gentleness, wisdom, and class. The star's twin sons, Gunnar and Matthew, sang Easy To Be Free, while his other son Sam read a poem. 
It was undoubtedly hard for the relatives to contain the emotions in such a mournful and moving occasion. After the memorial, the family had a private burial service in the Forest Lawn, Hollywood Hills Cemetery in Los Angeles. The music legend will always be deeply missed. As guitarist James Burton claimed,
"He was one of the most talented guys in the business. It was an honor to work with such a gentleman. He was my best friend, and I will miss him terribly. I think everyone who grew up in America in the 50s will miss Rick Nelson."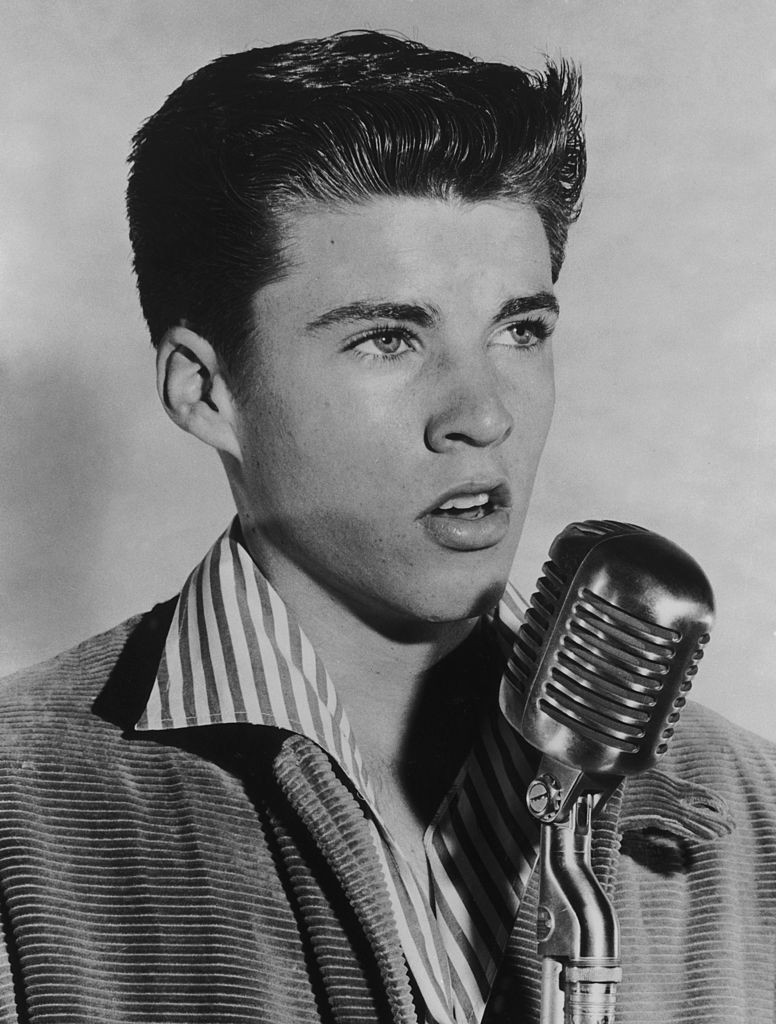 SAM NELSON
As the youngest of the four children, Sam lost his father at the age of twelve. Up until that point, Sam experienced his father through his work. "I was fortunate I had an opportunity to grow up with him and learn who he was through the show and, more importantly, absolutely through the music in the show," Sam told Medium.
But his mother's alcohol abuse and unpredictable behavior led to Sam being placed in the custody of his maternal grandparents. With his father often away on tour, Sam hardly saw him for the next five years. 
The volatile relationship between Sam's parents led to their divorce and restrictions in contact with his father. "There was a period when I would sneak over to my grandparents' house to see Pop. We would go get ice cream or eat a burger, but those experiences were really few and far between," Sam added.
After graduating from high school in Massachusetts, Sam went to college in Spain for a short while before he returned to the United States and ended up at Boston College. 
He earned a degree in psychology and minored in film, after which an internship at MCA Records gave him valuable experience in the music industry.
Following his dream, Sam made a life for himself in music and formed the alternative rock band H is Orange. Apart from being the lead vocalist and songwriter for the Los Angeles based band, Sam is also the manager of this grandparents, Harriet and Ozzie Nelson's estate. Sam described the death of his father as "surreal" as he saw him last on Christmas Day, only a few days before he died. 
"It was profound in all sorts of ways. The whole thing was very hard to wrap my head around. And for a long time, I was lost. I didn't have a clue about what had happened, who he was, who I was, who my family was," Sam told Medium in 2016. But one anchor Sam always turned to, is his passion for music. "Music is my life. I grew up with entertainment all around me, all the time. Music was obviously an enormous part of my life," Sam added.
GUNNAR AND MATTHEW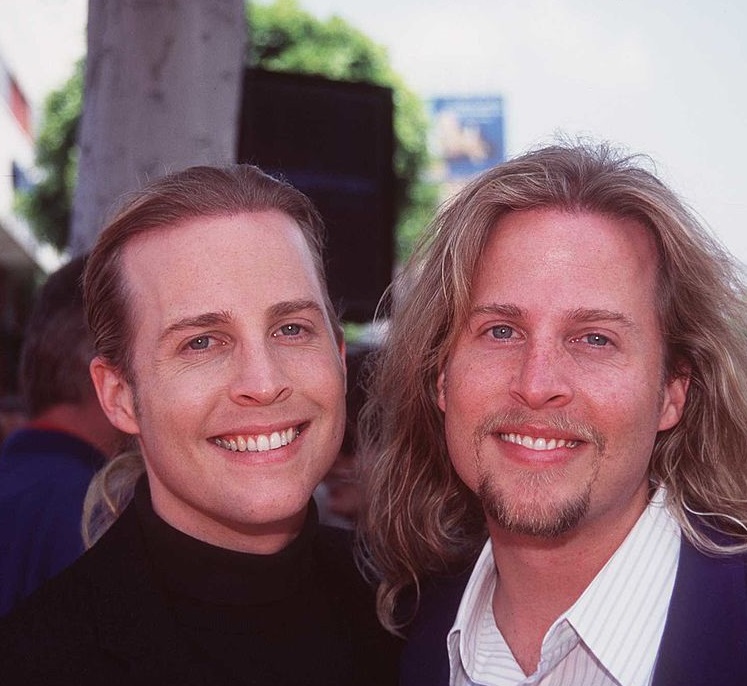 The twins formed the multi-platinum-selling band Nelson and released their debut album, After the Rain in 1990. The album featured several Top-40 singles that included "More Than Ever," "Only Time Will Tell," and the band's signature song "Can't Live Without Your Love and Affection." When their signature song hit #1 on the Billboard Hot 100, Gunnar and Matthew landed the whole family in the Guinness Book of World Records. They became the only family in the entertainment industry to have three generations with #1 hits.
During an interview with Lifestyle Magazine, the twins revealed that the family's roots in showbiz went further back than their grandparents. They began writing songs at the early age of six years old.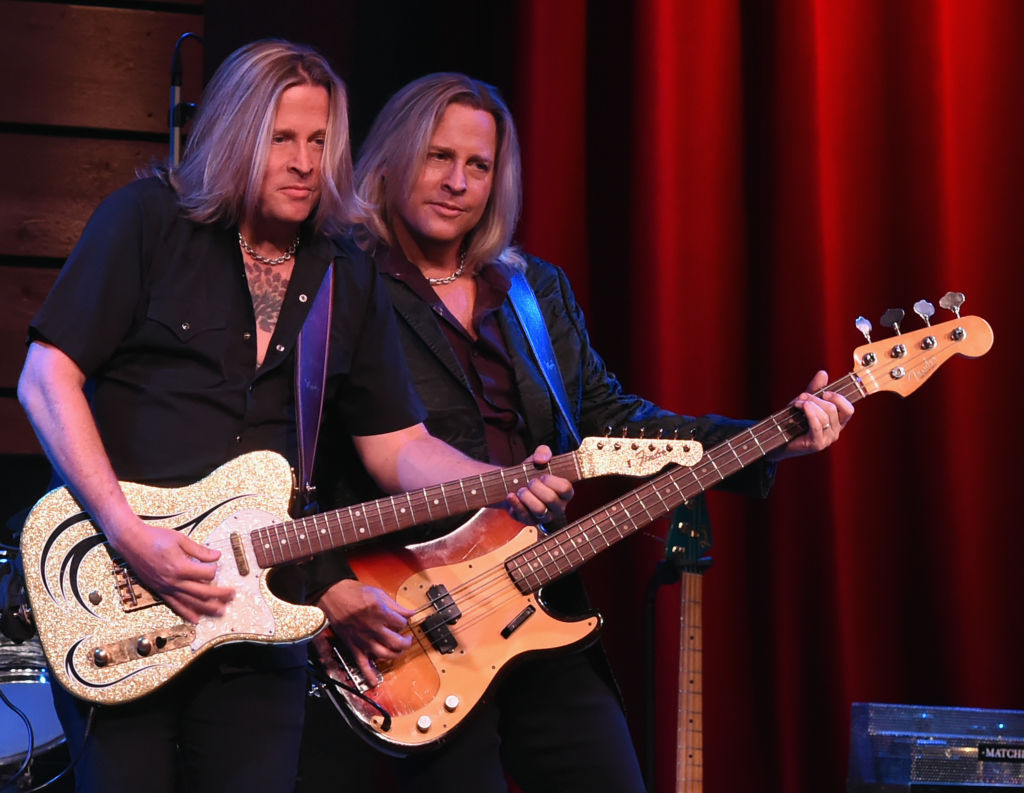 "The family started in entertainment before that, local shows, things like that. Our grandmother Harriet's mother was a twin, they were called Hazel and Hattie," Matthew
said
, while Gunnar
added
, "Apparently one side of our family came to the United States from Europe as circus performers."
When their father died, Matthew heard the news over the radio while Gunnar saw it on television, but their grief didn't feel like their own. "With all these years since," Gunnar said. "I think we've gotten more comfortable with the fact that in a real sense people feel part of our family." A year after their father's demise, Lorne Michaels agreed to have them as musical guests on Saturday Night Live, making them the first unsigned band to play on the show.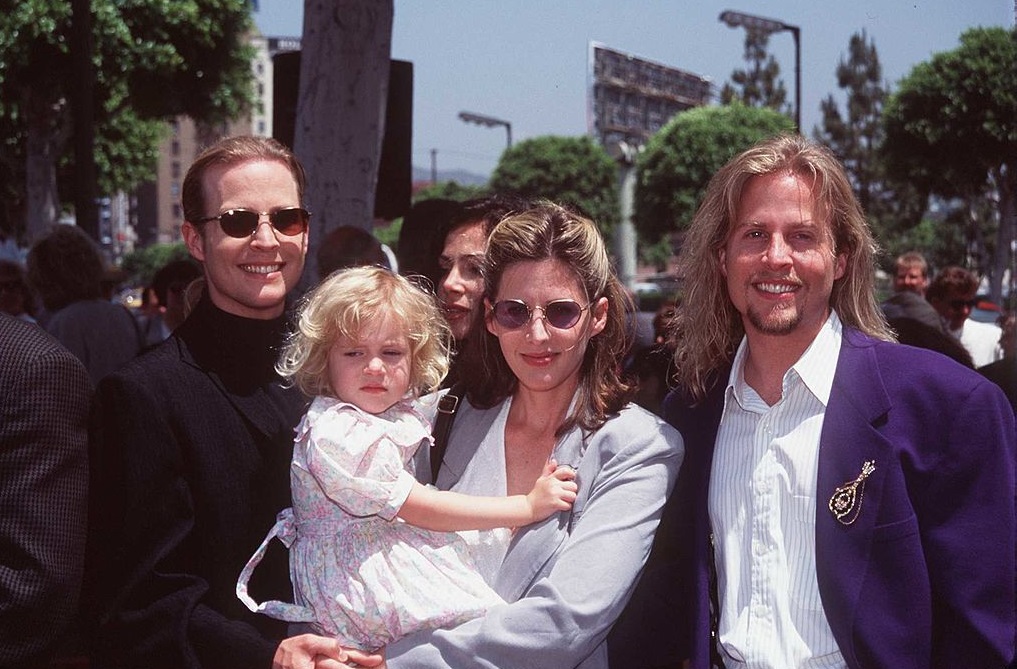 The twins feel that "the things they had to endure" in their lives, would not have been possible if they didn't have each other to lean on.
"There is a lot of things we have been through, that we truly believe and I know I do, that I wouldn't have made it without having a twin. God actually provided for us," Matthew said.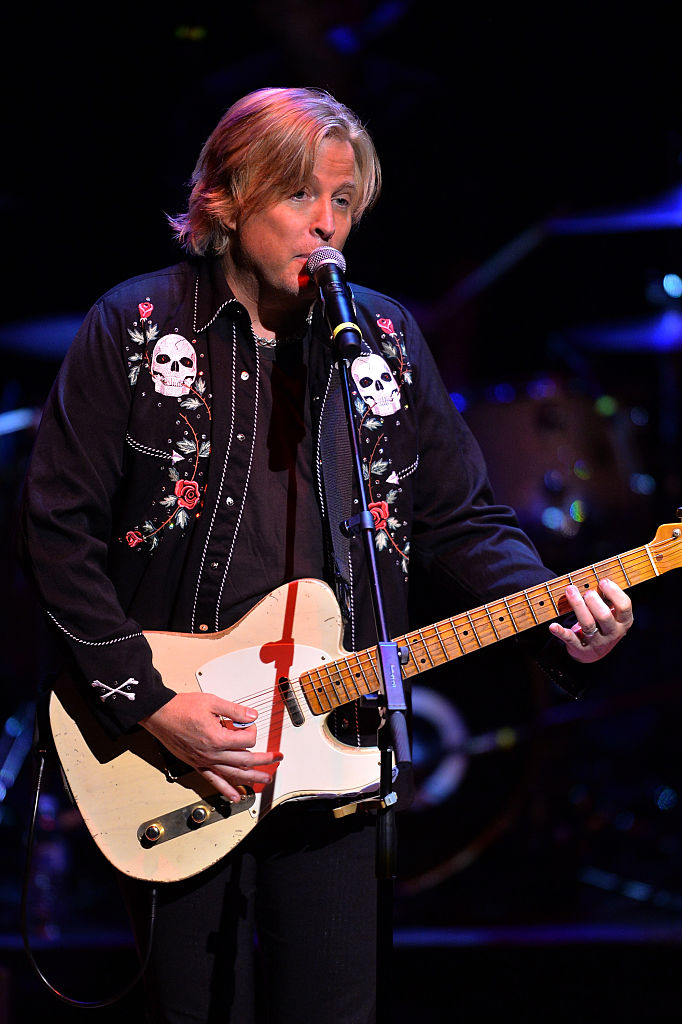 Their band continued to grow, and when the twins celebrated the 20th anniversary of their debut album in 2010 with a tour, they announced a new addition to their band. The multi-platinum frontman and lead guitarist, Mark Slaughter joined the fold before the band appeared in big rock festivals that included the M3 Rock Festival in Columbia, MD, the Thunder Mountain Rock Fest, and The FireFest in Nottingham, England. 
"NELSON is lucky to have such an amazing addition to our band for the 20th Anniversary Tour. It's definitely going to ROCK!" Gunnar said. Gunnar is happily married to Lila Kersavage. The pair tied the knot in 2013 and they live in Nashville Tennesse together with Lila's three daughters from her previous marriage.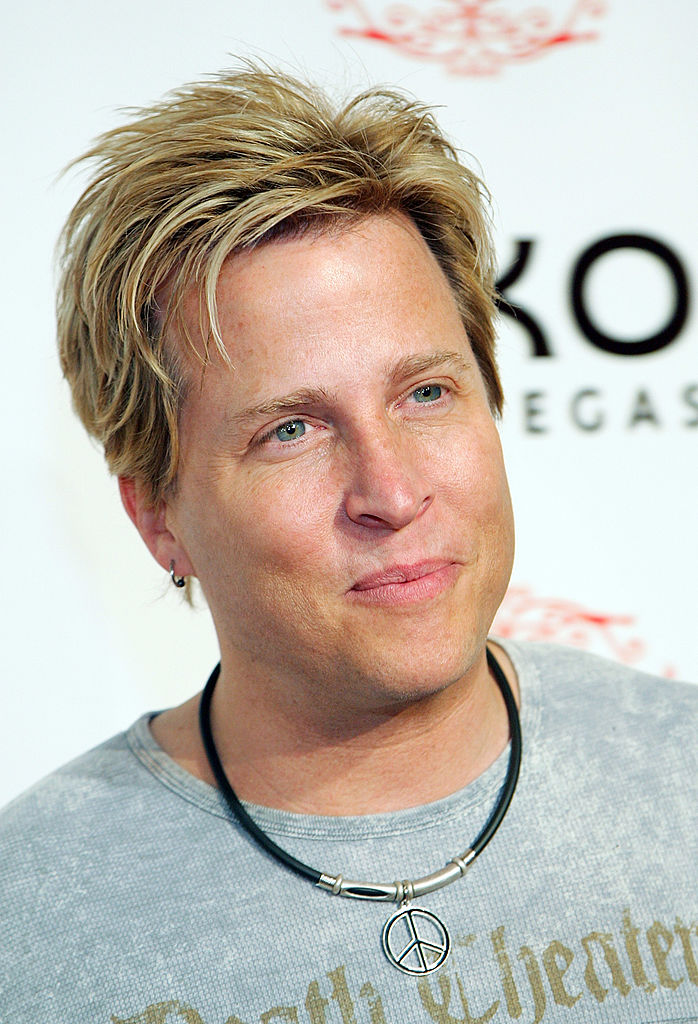 Matthew, on the other hand, is married to Kari Ahlstrom, and tother they have a son. He was named Ozzie Matthew Nelson, after his grandfather. Ozzie Matthew was born on August 29,2014.
TRACY NELSON
The only daughter of Rick Nelson became an actress. In the industry since childhood, Tracy starred as Henry Fonda's daughter in the 1968 film, "Yours, Mine and Ours," and later in series such as "Square Pegs" and "Melrose Place." Before she was five years old, Tracy already had a film credit to her name. She played one of Henry Fonda and Lucille Ball's daughters in the 1968 movie 'Yours, Mine and Ours.'
Tracy was twenty-one years old when her father died. She married Billy Moses two years later on July 25, 1987, after they met on the set of "Square Pegs." However, around the time of her wedding, Tracy suspected some physical ailment when she became weak, tired, and her neck glands got swollen. A "prophetic dream" had Tracy take her condition seriously.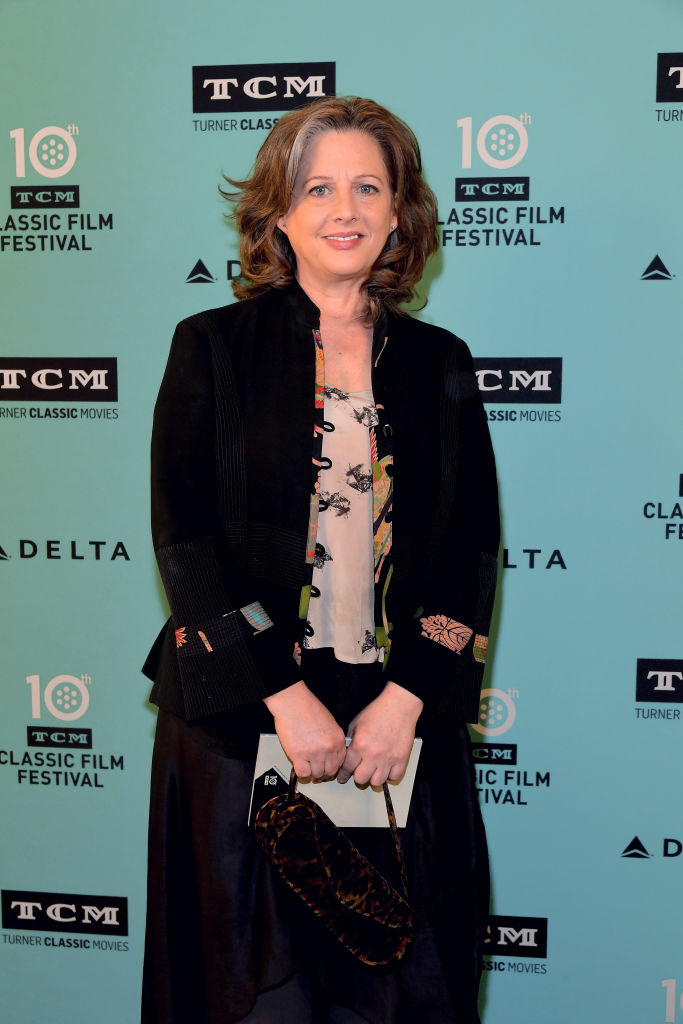 "My father called me on the phone and said, I know you miss me, but it's not time for you to die. You have to go see a doctor," Tracy told PEOPLE.
The doctor's visit turned into a confirmed Hodgkin's disease diagnosis after they found a grapefruit-sized tumor in her chest. The actress underwent a seven-hour surgery at Cedars-Sinai Medical Center in Los Angeles, and doctors removed her spleen, a section of her liver, and samples taken of her lymph nodes.
"I was opened from right under my rib cage all the way down to my pelvic region. I was like a human biology project," Tracy added.
#MaltinOnMovies: Tracy Nelson made a deep impression on a youthful audience in the 1980s TV series Square Pegs and is still acting today. She's also part of show business royalty: her father was Ricky Nelson, her grandparents were Ozzie and Harriet Nelson https://t.co/6yaEywhOpl pic.twitter.com/MvUeBczbUe

— Leonard Maltin (@leonardmaltin) June 7, 2019
Months of chemotherapy and radiation treatments followed until Tracy got declared cancer-free by the summer of 1988. Tracy and Billy dreamt of having children, and after spending time on getting her health back on track, she fell pregnant two and a half years later.
"I was stunned. It was a relief on the one hand, but terrifying on the other. I wondered whether my baby would be all right," Tracy recalled. Their baby girl, whom they named Remington Elizabeth, came into the world on August 11, 1992, and in perfect health.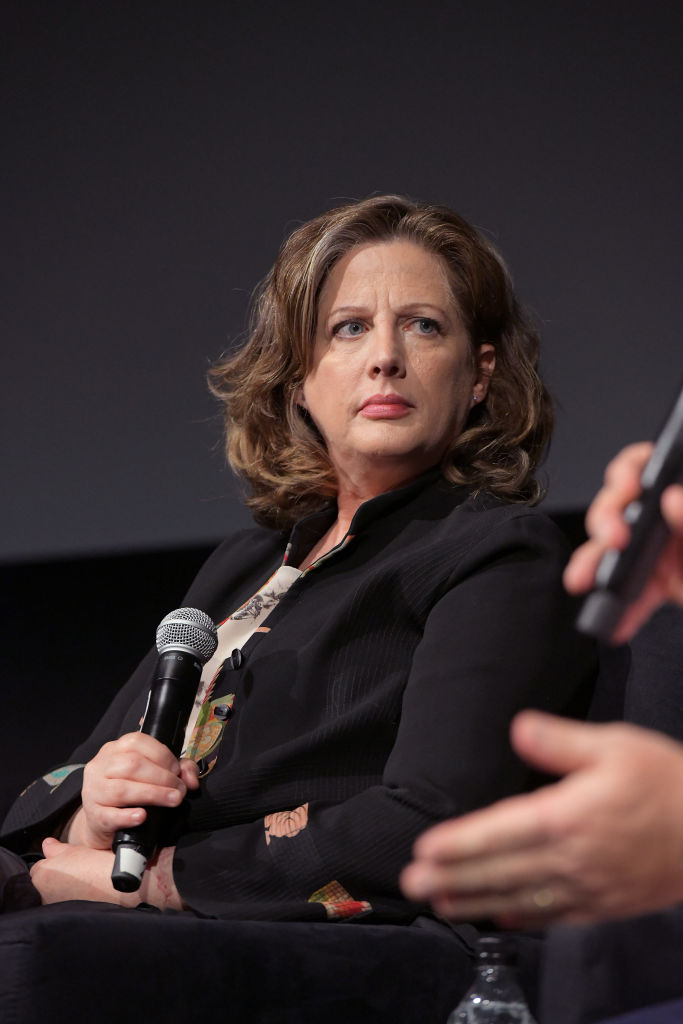 Tracy's health took a turn for the worst a week after Remington's birth. Paramedics arrived just in time and Tracy spent another four days in the hospital where she got treated and went home for good after that. Tracy and Billy divorced in 1997. In 2019, Tracy paid tribute to her grandmother, Harriet Nelson on what would have been her 110th birthday. The beloved family matriarch passed away on October 2, 1994, from congestive heart failure at the age of 85 and Tracy recalled a few memories in her heartwarming post.
It was unfortunate that the world had to say goodbye to Ricky when he was just 45 years old. However, all of his children managed to carry on his legacy. They represented him both in the world of music and movies and there is no doubt that he would be super proud of their individual achievements. Did you know of the Ozzie family before this article? Which of the children's career do you follow closely? Let us know your thoughts in the comments section!
'Read more' to find out how Albert from 'Little House on the Prairie' looks now. He is 52 years old and looks more handsome than ever!