Top Mistakes Behind Fan's Favourite M*A*S*H TV Series
M*A*S*H is one of the highest-rating and long-running TV series in existence, and there isn't a shortage of fans of the Korean war comedy-drama. Set in the early 1950s, there were so many moments that made us laugh or pulled at our heartstrings. But there were also a few moments that weren't quite right. If you're a fan like we are, scroll through to see which continuation errors you've already spotted, and which ones you might have missed!
40. The Time Difference Was Always Wrong
This first error may very well be one that you've already picked up on! While characters claimed that Korea, where the show was set, was 18 hours ahead of the US, this isn't quite right. The actual time difference between South Korea and the USA is really about 13 hours, depending on which part of America you live in.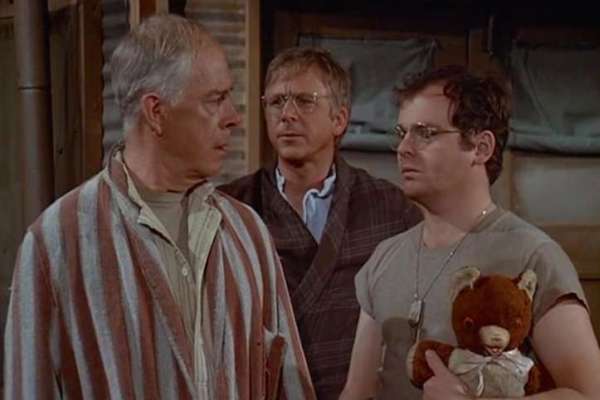 ---
39. Radar's Love of Marvel Comics
Superfans will remember how much Radar loved his comic books, but what some of us missed was that some of his favorites weren't even out in the 50s when the show was set! In this scene, the lovable Radar is seen reading The Avengers, but the Marvel comic didn't actually come out until 1963.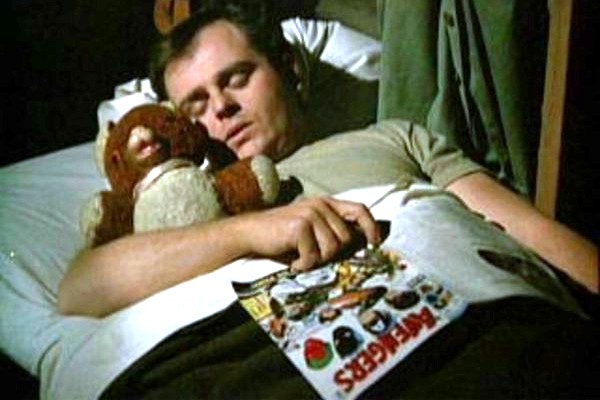 ---
38. But Wait…There's More!
Radar was also spotted reading Captain Savage and His Battlefield Rangers, which, like the two marvel comics, didn't come out until the 1960s, a full ten years after the show was set. Anyone who grew up in the 60s would have recognized some of these comic books, but not everyone seems to have picked up on the timing error - not even the show's creators.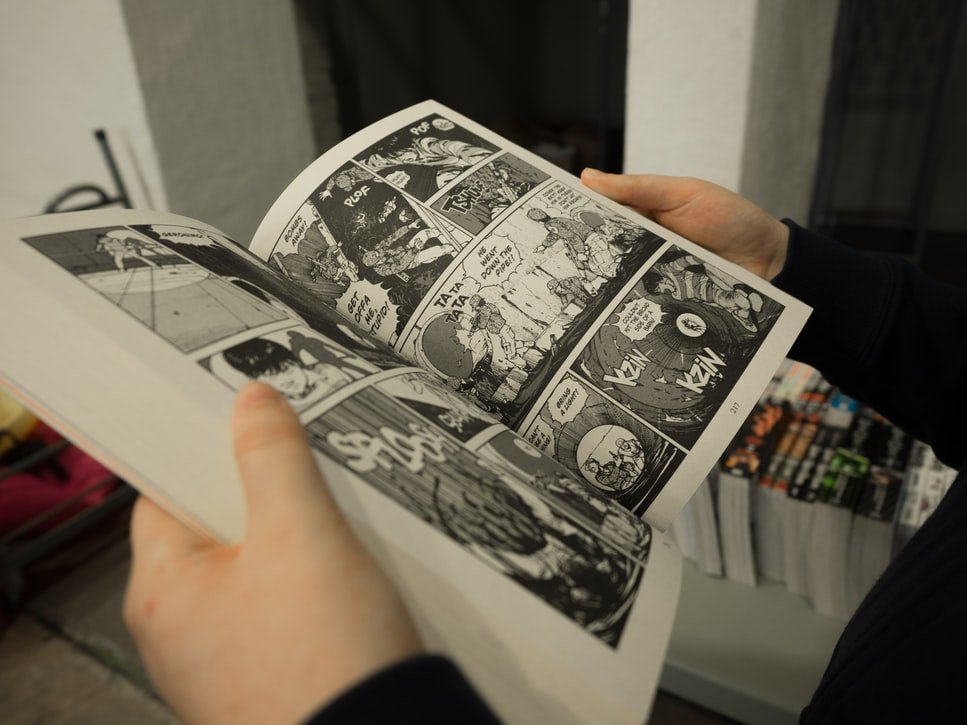 ---
37. Radar's John Wayne Impression
Radar strikes again with the references from the wrong decade. You might recall that in the episode "Movie Night," Radar gets up to do a hilarious John Wayne impression: "I'm not gonna hit ya… I'm not gonna hit ya… Like hell, I'm not!" But the scene Radar was referring to didn't actually come out until the 60s.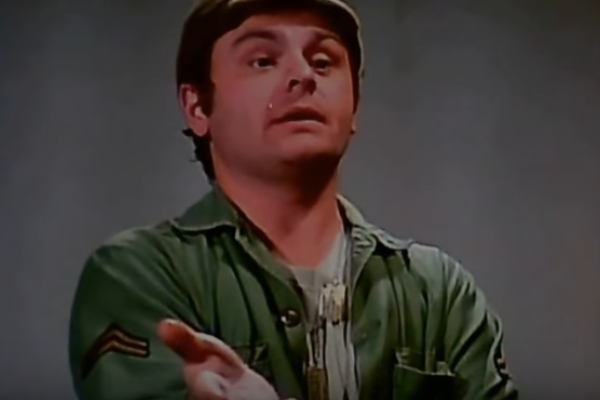 ---
36. The Officer's Club Pinball Machine
Of course, you will remember the Officer's Club from M*A*S*H, a corrugated iron kind of shed where everyone went to hang out and socialize after the day was done. Among the games in the club, one stands out as being a little out-of-place: the Spot-a-Card pinball machine, which was only produced in the 1960s.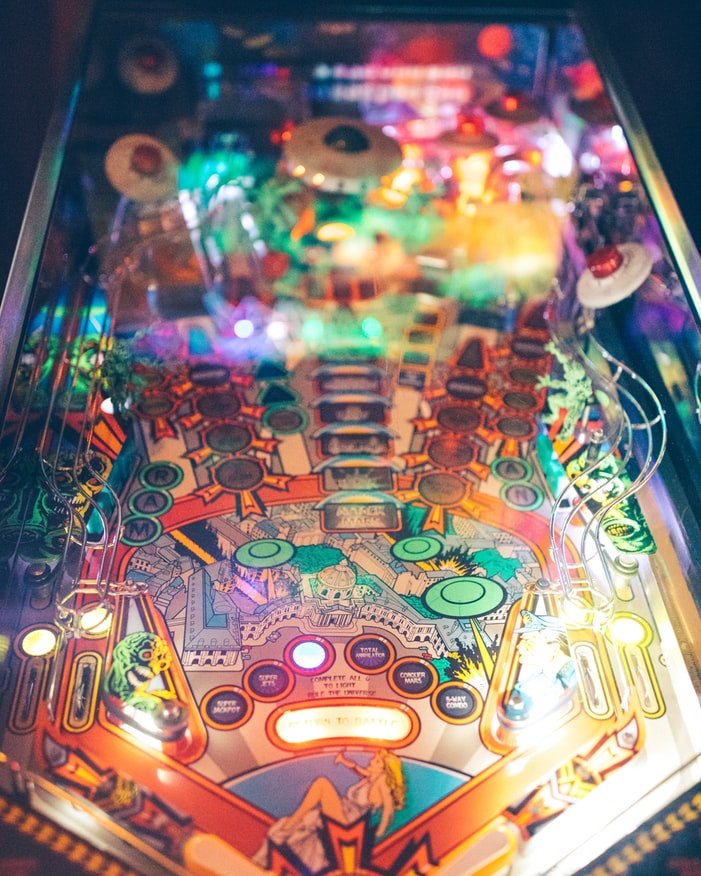 ---
35. The Lieutenant Colonel's Model Helicopter
This inconsistency is one that only the very biggest of superfans will have noticed! The helicopter hanging from the ceiling in this image is an aircraft that didn't fly until three years after the Korean War ended. This particular helicopter is a Bell Huey UH-1, which only came into popular usage in the Vietnam War in the mid-1950s to the mid-1970s.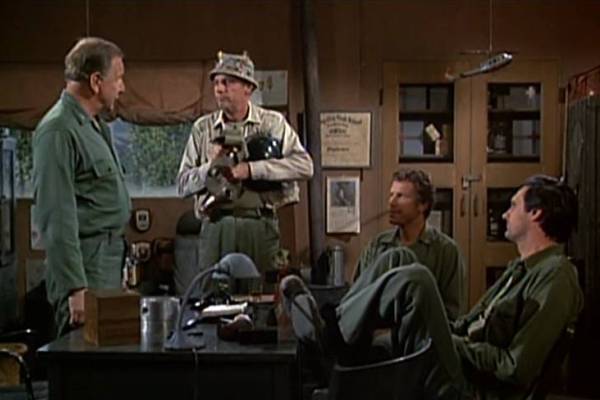 ---
34. Colonel Potter's Time-Travelling Pistol
Sherman T. Potter, who just so happens to be Henry Blake's replacement, kicked off the famous M*A*S*H Olympics race by shooting his Smith & Wesson Model 19 revolver. Do you remember this scene? Funnily enough, the pistol he used to open the race didn't even exist until the late 1950s, a full four years after the Korean War.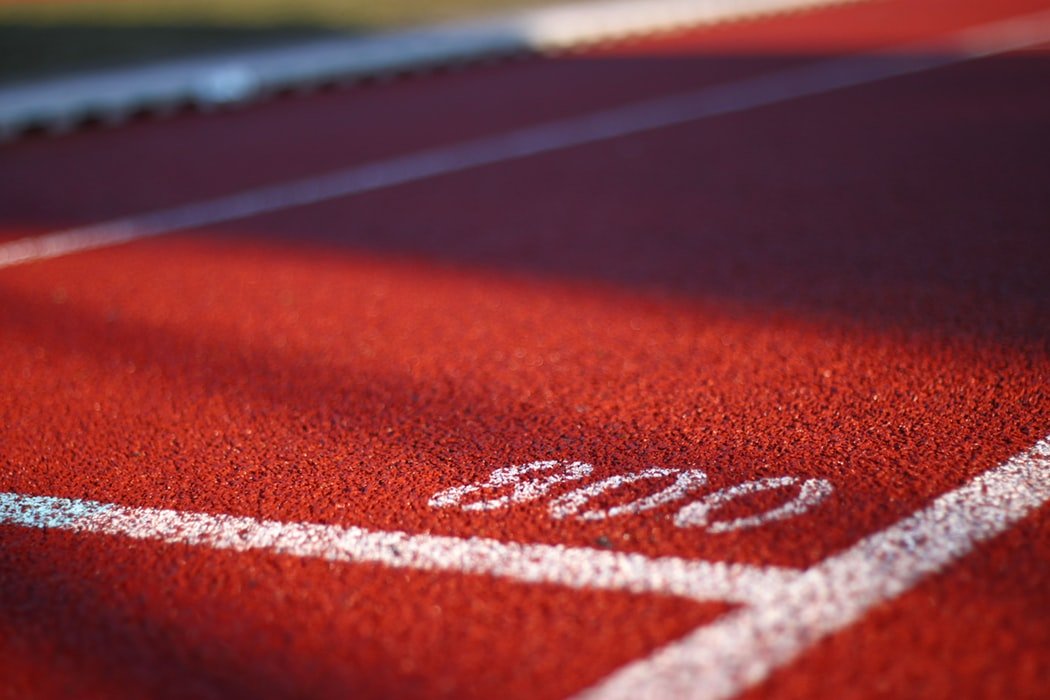 ---
33. Captain B.J. Hunnicutt's Strangely-Packaged Treat
Unlike some of the other mistakes we've spotted, this one might not be quite so glaring. While Fig Newtons have been around since the 1890s, they haven't always been packaged in the way we see them on our shelves now. In the 1950s, Fig Newtons came in boxes, but in the M*A*S*H the cookies were encased in plastic.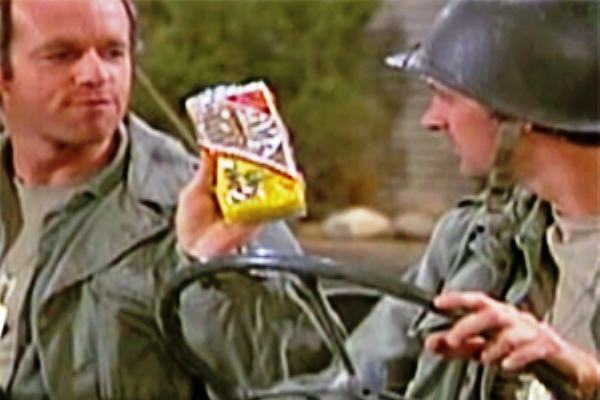 ---
32. Sona Henie's Triple-Axel 
 Sherman made an observation about the film Sun Valley Serenade in the episode "Baby It's Cold Outside." While watching Sonja Henie on screen, he noted: "this is supposed to be where she does a triple axel and ends up in a split!" Unfortunately, the triple axel was originated by Midori Ito in the late 1980s!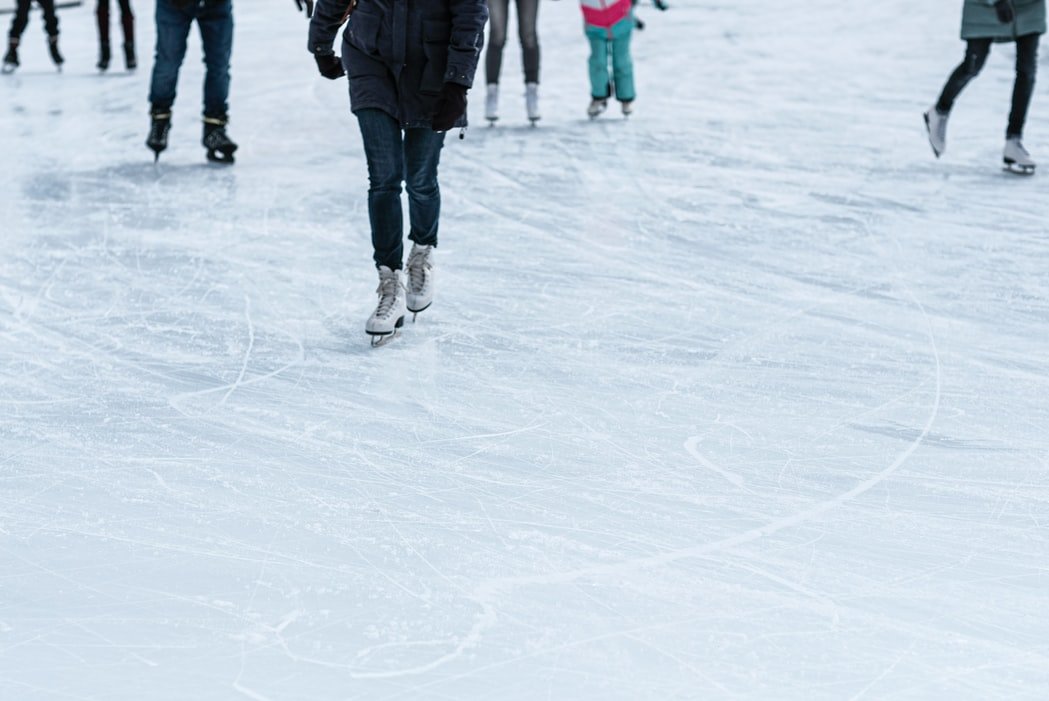 ---
31. Radar's Godzilla Premonition
We're starting to think that Radar might have some psychic abilities because there's yet another instance where he references a film released after the Korean War. Despite the fact that Godzilla came out in 1954, Radar tells everyone that the film for the evening is "The First Born of Godzilla" in the episode entitled "Springtime."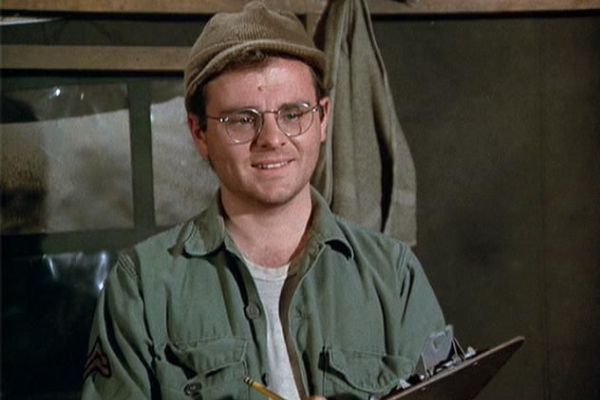 ---
30. Henry Blake's Blob Reference
Can you see where this one is going? The old-school sci-fi film The Blob might have come out in the 1950s, but again, M*A*S*H was set a full five years before the film was released. Curiously, in the episode entitled "Operation Noselift," Henry Blake makes a reference to the film. Perhaps he and Radar were sharing a secret time machine?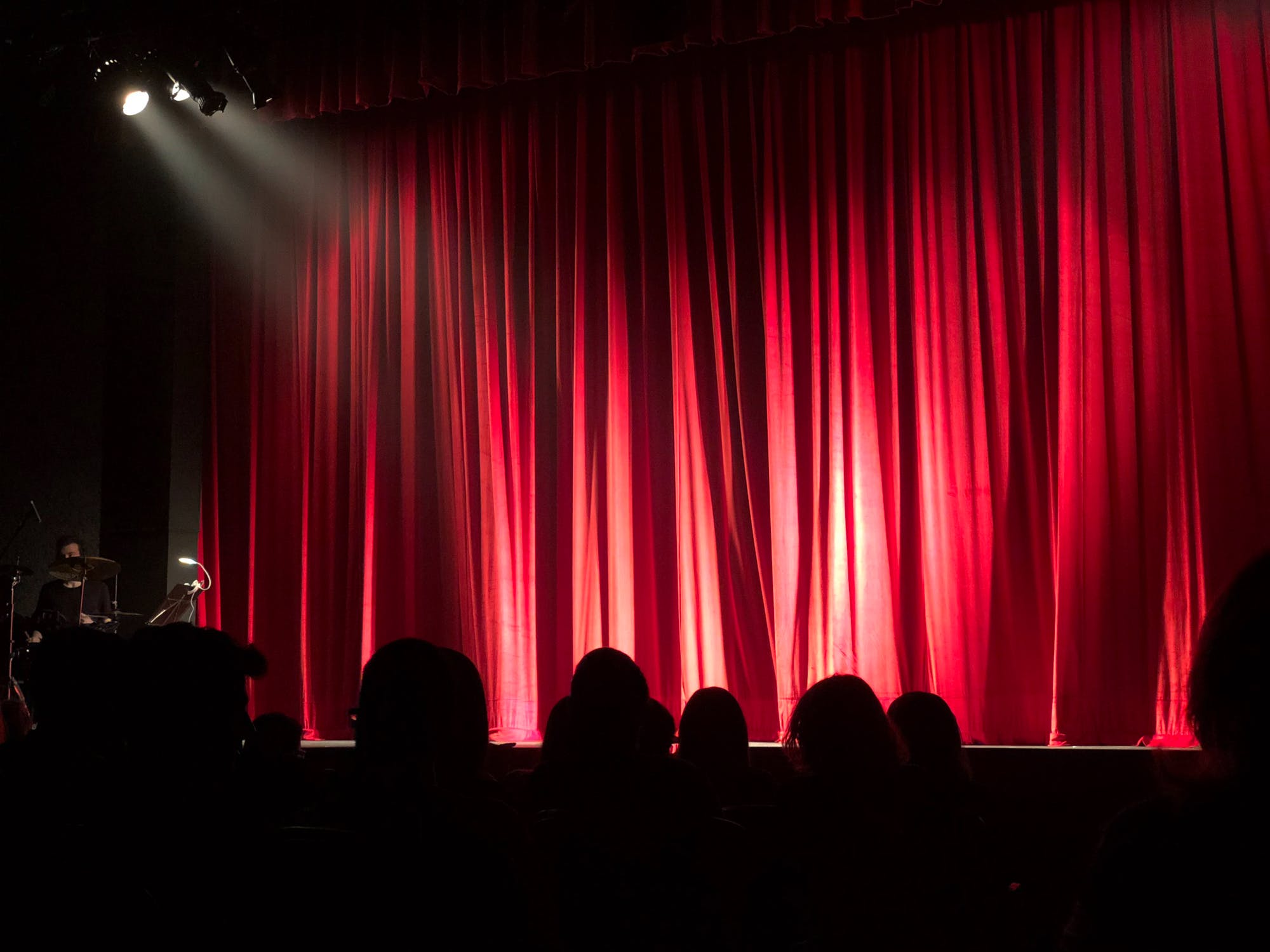 ---
29. Henry Blake's Double Wives
This oddity is one that you might have already picked up on, but remains a little suspicious! In season one, his wife's name is Mildred, but by season three, the characters begin to refer to her as "Lorraine" instead! Was Henry Blake secretly leading a double-life with double-wives? Or did the writers just make a little mistake? We know which is more likely, but it's fun to speculate all the same!
---
28. Hawkeye's Mickey Mouse Reference
The Mickey Mouse Club was a popular show that debuted in 1955, but as you might have guessed, there just so happens to be a season five reference which was ahead of its time. Hawkeye makes a cheeky reference to the show when Radar spells out the name of B.J's father-in-law, which of course still made us giggle even though the timing wasn't quite right!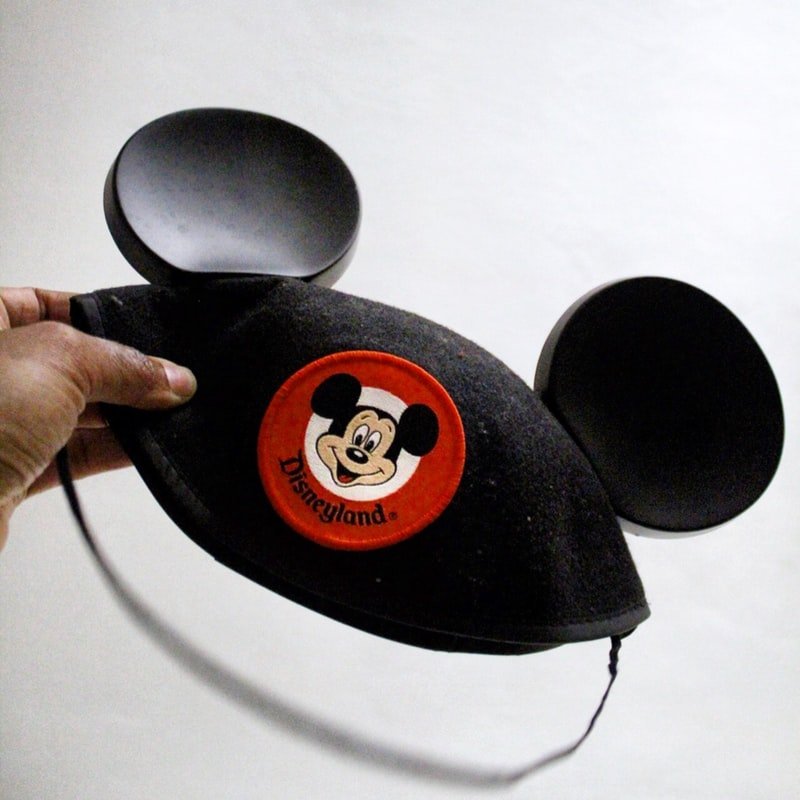 ---
27. Margaret's Letter From the Future
In season three when Radar gets bitten by a rogue dog, Margaret comes to his bedside and reads aloud to him. The letter seems to have been from the future, however, as it references "The Wayward Wind" by Gogi Grant, and "Diddy Wah Diddy" by Boh Diddly. These two tunes didn't come out until 1956, a full few years after the war ended. Perhaps this letter-writer from the future was their source for post-war pop culture!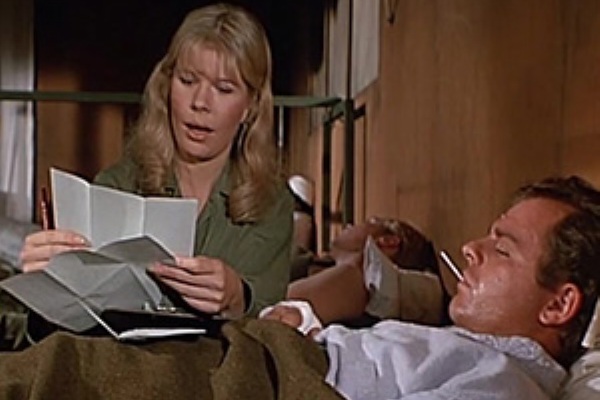 ---
26. Hawkeye's Strange Family History
In season four, in the heartwarming episode entitled "Hawkeye," the captain says that he is an only child. However, this is at odds with what he says in an earlier episode where he signs off a letter, "kiss Mom and sis." Where did his mystery sister come from? Maybe we'll have to forgive him seeing as in the later episode he was trying to fight off a concussion by babbling on and on to a South Korean family!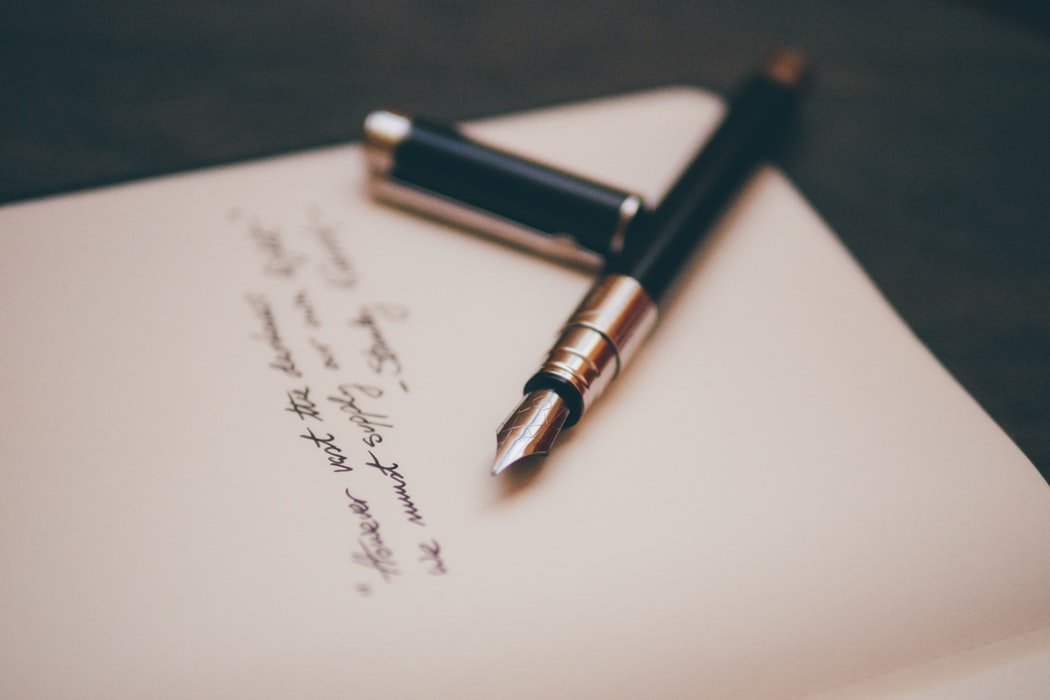 ---
25. Colonel Sherman's Hometowns
If you're a superfan of the show, you'll remember that Sherman was born and raised in Missouri, in the same town as Mark Twain. But in season five, he says he's going home to Nebraska. Perhaps we'd understand if his hometown was on the border of both states, but it turns out that Hannibal, Missouri, just so happens to border Illinois on the other side of Missouri altogether!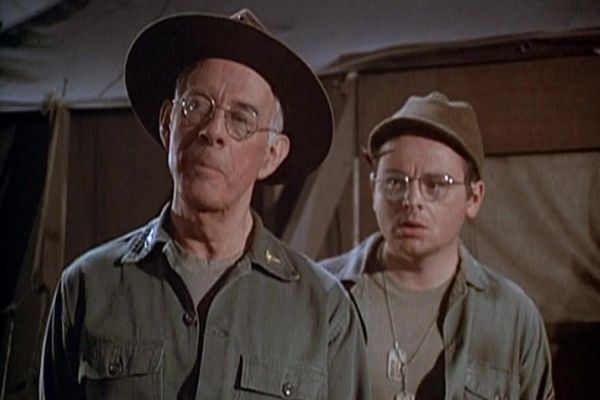 ---
24. Margaret's Father's Resurrection
Throughout earlier episodes, Margaret maintains that her father has passed away. Can you imagine our surprise in season seven, where he arrives at the stateside party organized by B.J? Her dad also shows up in season 9, where father and daughter are reunited.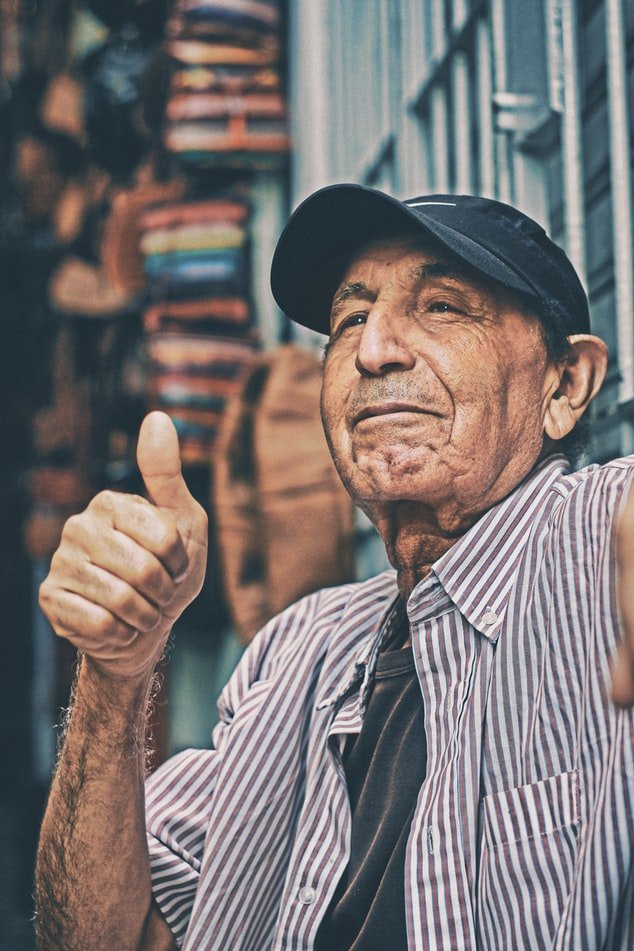 ---
23. Multiple Purple Hearts? 
Purple heart medals used to be given out to soldiers who were wounded with their first injury. Of course, in a show about a military hospital, there were always going to be multiple purple hearts given out on M*A*S*H. However, soldiers were only supposed to get the medal for their first injury. Subsequent injuries meant that soldiers got an oak leaf cluster instead!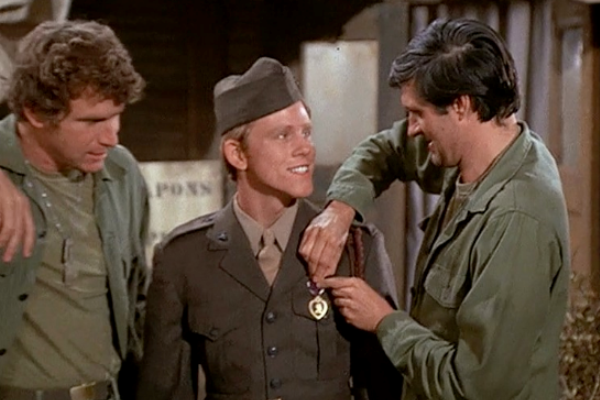 22. The Outdated Points System
In season three, Henry is discharged because he has accumulated enough points to go home. This isn't quite what happened in practice though, as the US Army only used the points system until the end of the Second World War, which ended before the Korean War started.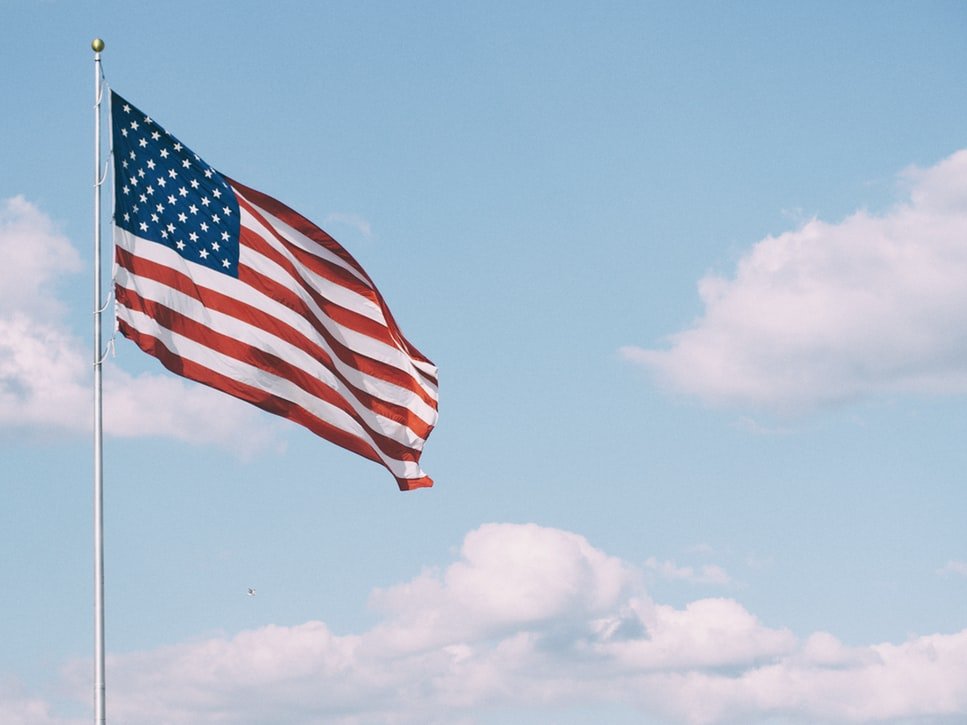 ---
21. Radar The Vegetarian?
In seasons one and two, the corporal appears to be quite the carnivore. Curiously enough, in season three, Radar suddenly becomes a vegetarian when a Greek colonel sends ouzo and lamb to the 4077 to thank them for treating his men so well. The corporal rescues the lamb from being slaughtered.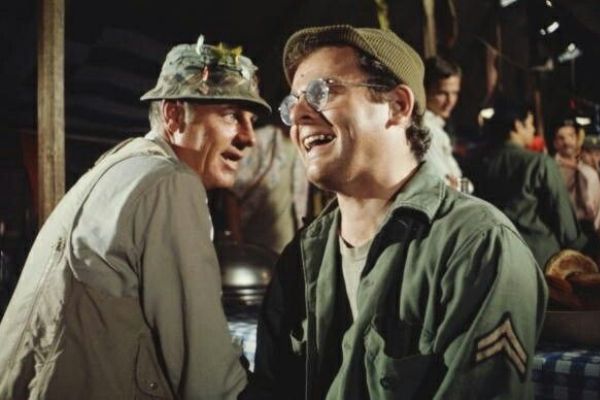 ---
20. The Wrong Mulcahy
Surely you will have picked up on this one! In episode one, Father Mulcahy was played by George Morgan. However, by episode three, the actor playing Mulcahy changed to William Christopher, which means that the Mulcahy in the opening sequence isn't the same Mulcahy we know from the rest of the series. We guess we'll forgive them for this one sin!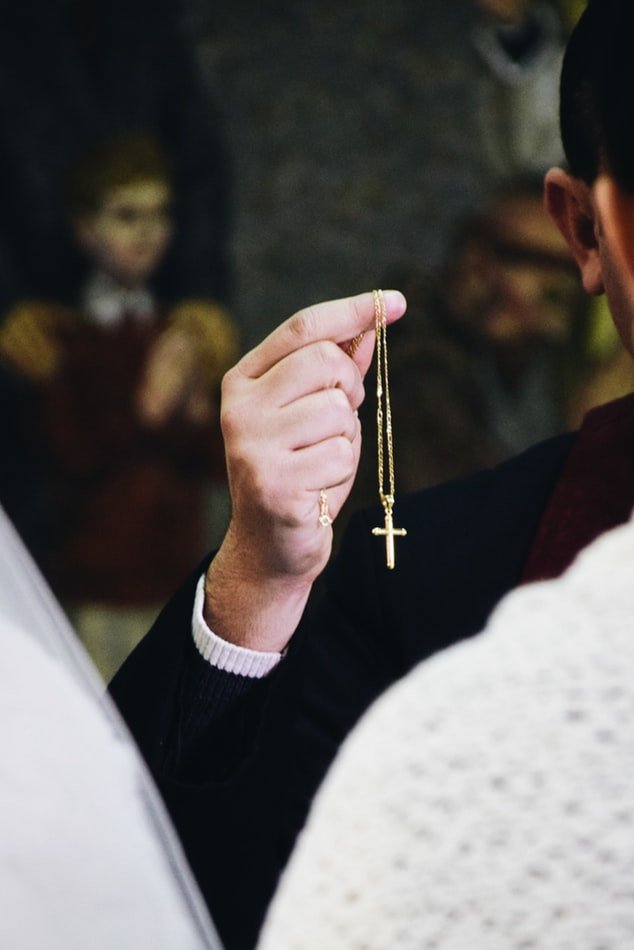 ---
19. Climate-Conscious Comrades
In the twenty-first century, recycling is just a normal part of life. But in the 1950s, where the show was set, it wasn't so commonplace. In season nine, Captain Allen, Klinger and a photographer walk past a recycling box, printed with the familiar recycling symbol. Curiously enough, this symbol wasn't actually used in practice until the 1970s.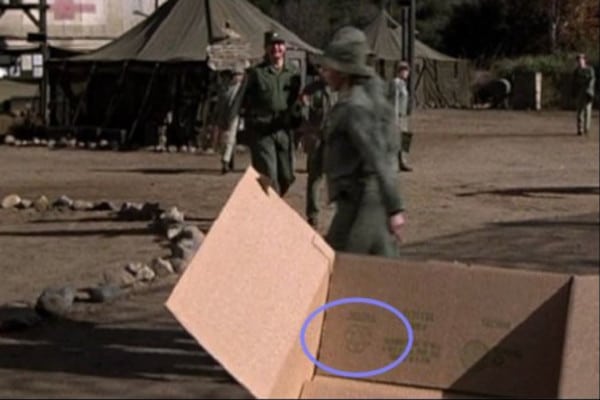 ---
18. Margaret's Time-Travelling Magazine
Hotlips' friend from the future seems to have sent her yet another treasure! In season one, Margaret is seen with a Life Magazine printed in 1967. You know by now that the Korean War happened at least fifteen years prior to this particular edition of the magazine's release, but what's even more curious is that this magazine references the Vietnam War on the cover! Hmmm…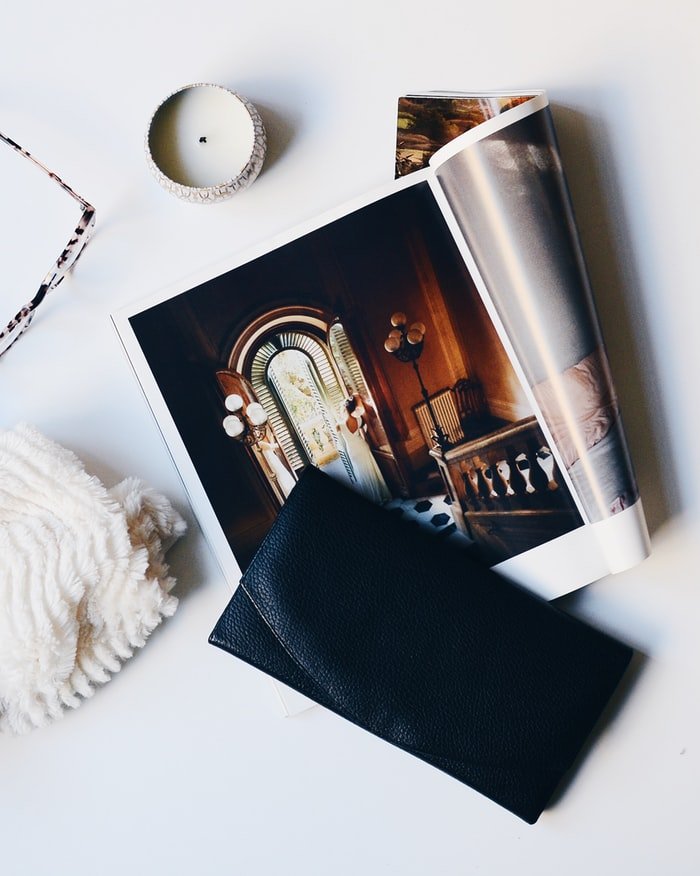 ---
17. Hawkeye's Mysterious Family
In season one of M*A*S*H, Chief surgeon Hawkeye Pierce speaks of his dad over in Vermont. Strangely enough, later episodes of the show refer to his father in Crabapple Cove in Maine, a place he is rumored to have lived for over thirty years. This one is a real head-scratcher! What do you think?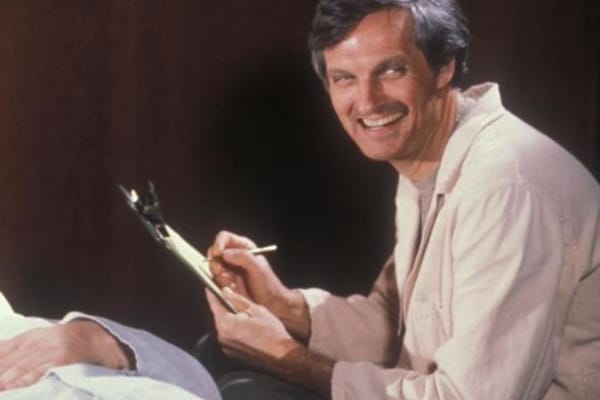 ---
16. Colonel Potter's Only Child
In the earlier seasons of the show, we learn that Sherman T. Potter has only one child: a daughter. Interestingly enough, the colonel mentions in later episodes that he's going to be a grandfather - because his son's wife is pregnant. Perhaps Potter had a lovechild that we didn't know about!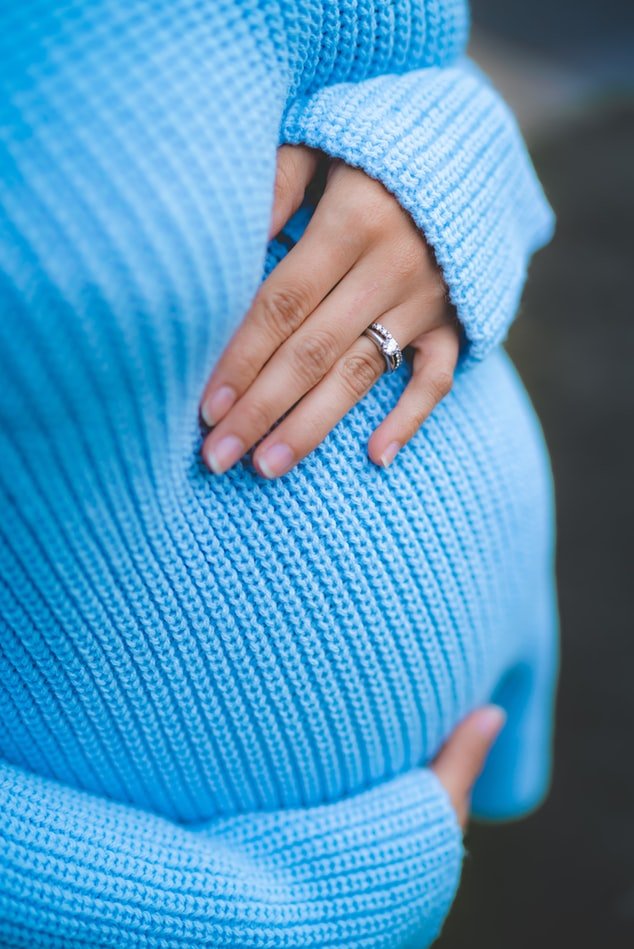 ---
15. The… Indian War?
We bet that the M*A*S*H writers never expected fans to bother going to the trouble of following up on map coordinates yet In the episode "Iron Guts Kelly," Radar tells the team that a battle is located at longitude 70, latitude 27. We'd expect these coordinates to be at least near Korea, rather than uhh… in India, near the border of Pakistan to the west?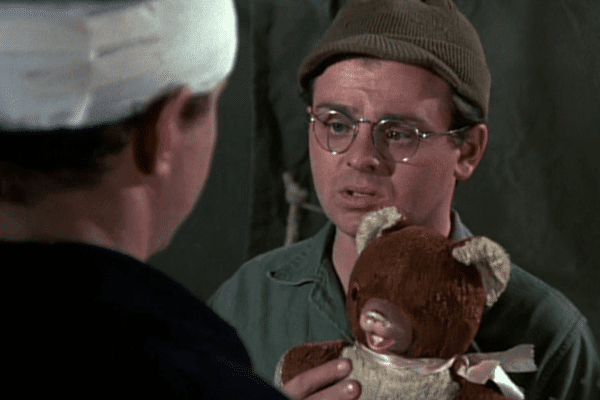 ---
14. Where Did the Writers Think Korea Was?
Adding to the confusion surrounding battle locations and coordinates is that throughout season one, characters refer to the "US Military's Southeast Asia field of operations." The problem here is that Korea is actually in Northeast Asia. While we'll let some of these inconsistencies slide, this one is pure laziness on the part of the writers.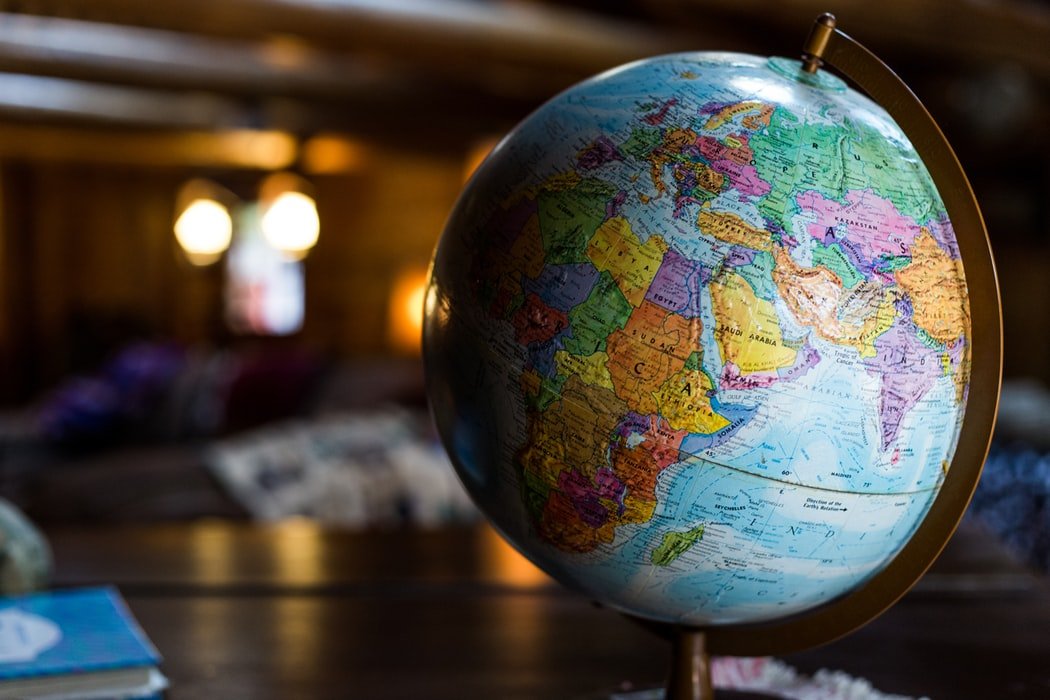 ---
13. Dr. Winchester's Triple-Wed Sister
Winchester arrived on our screens in season six, and in "Dr. Winchester and Mr. Hyde," we learn that his sister Honoria has eloped with a farmer, deeply upsetting his family. In the very next episode, the doctor says that he attended his sister's controversial wedding. What's more is that in "Bottle Fatigue," a full two seasons later, he claims that the very same sister is engaged to an Italian, having never been married before.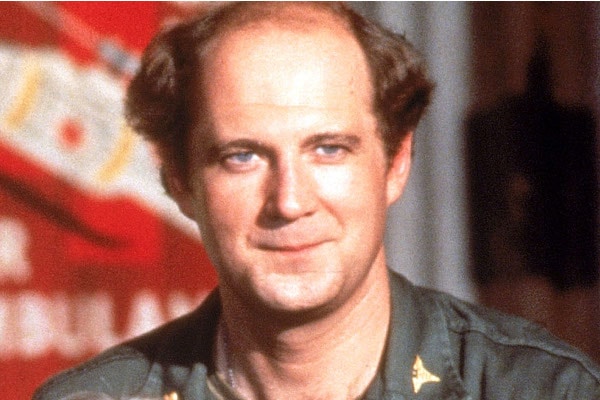 ---
12. Major Frank Burns' Double Birthdays
In season two, the characters are rugged up celebrating his special day, and it has been snowing. However in a later episode, where another one of Frank's birthdays is celebrated, the climate is noticeably different, and the characters are decked out in Hawaiian shirts. Strange stuff.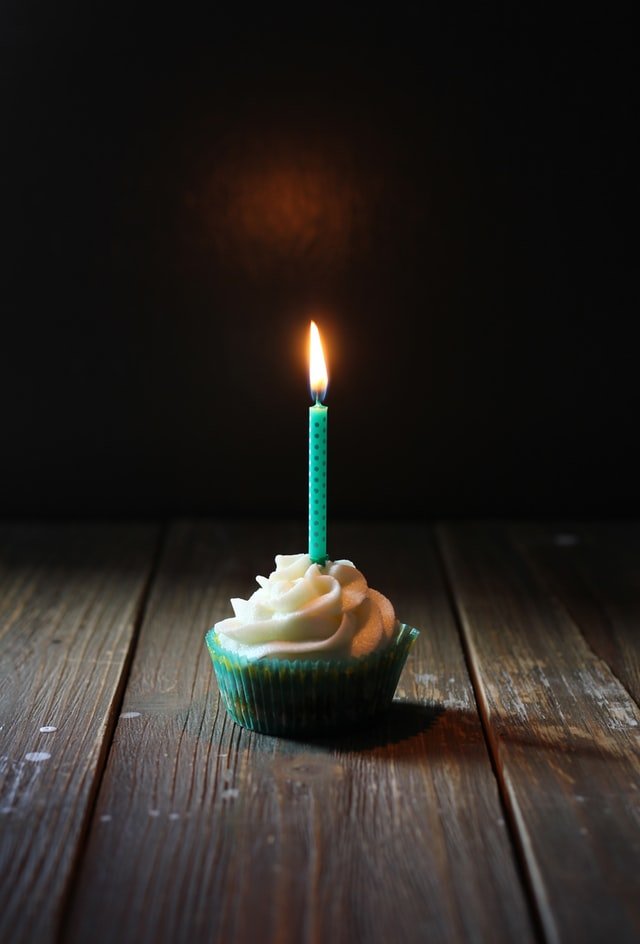 ---
11. Brandy From the Future
In season eight, Winchester is presented with a bottle of Napoleon brandy, which of course, has been around for centuries. This particular bottle of brandy, however, has a twist-off cap like the bottles we buy in the liquor store today. In the 1950s, brandy was corked, which means that Klinger's gift to Winchester has to be another time-traveling trinket!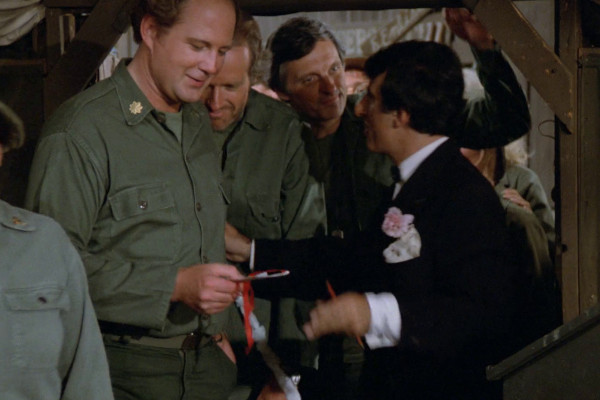 ---
10. Hawkeye's Mystery Boots
In the same episode entitled "For Want of a Boot," Hawkeye discovers that his shoe has a hole. Across the course of the episode, Hawkeye manages to find a replacement pair. Curiously enough, however, in the very final episode of M*A*S*H, we learn that the pair of boots Hawkeye is wearing is the very same pair he was wearing in episode one.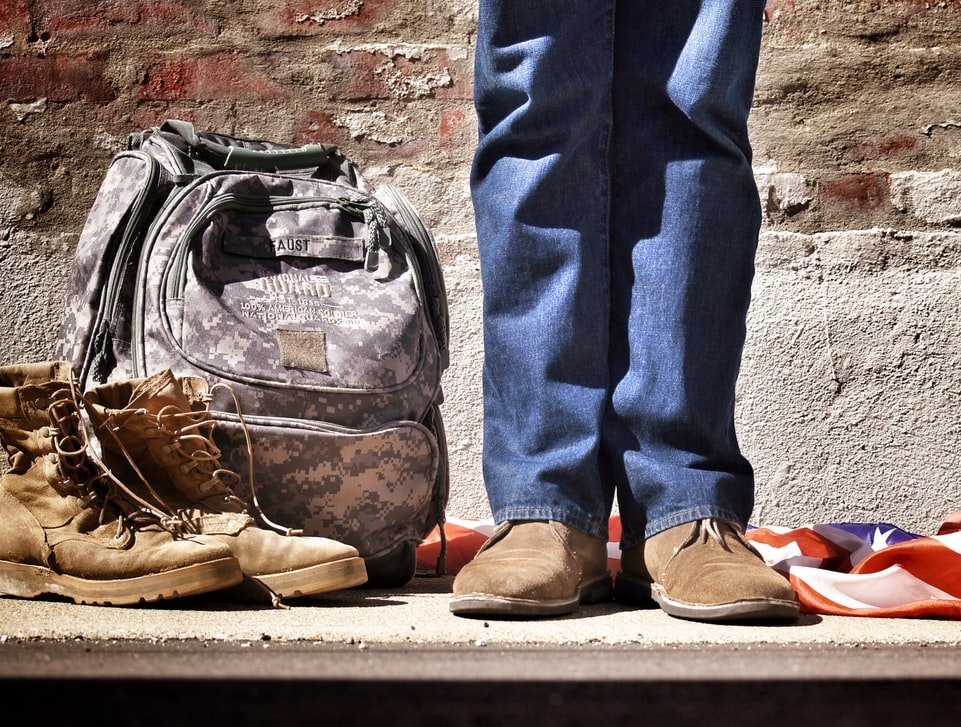 ---
9. Aggie O'Shea's Seasonal Mishap
While M*A*S*H is a fictional show, the historical circumstances are real, including some of the characters. Aggie O'Shea, who falls for B.J. in season eight, is based on war correspondent Maggie Higgins, who really did visit Korea during the summer of 1950 till December the same year. However, in the show, Aggie O'Shea visits in the last few years of the Korean War instead!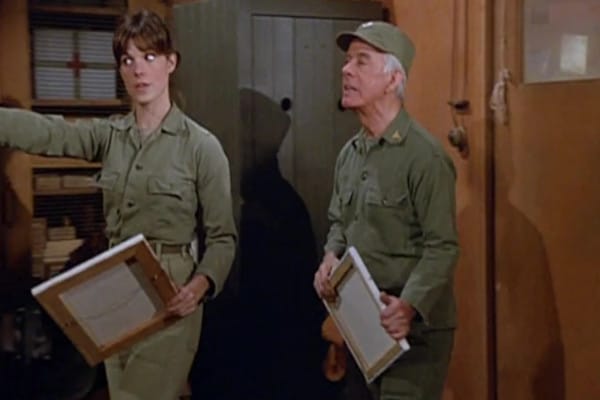 ---
8. Chocolate From the Future
Everyone loves candy, and soldiers are of course no exception. In "Give and Take," Klinger gives a soldier a Hershey's chocolate bar. If you look closely, you can see that the packaging has a barcode on the back of the candy bar, which is particularly curious given that barcodes weren't commonly used on chocolate bars or sweets until at least the 1970s!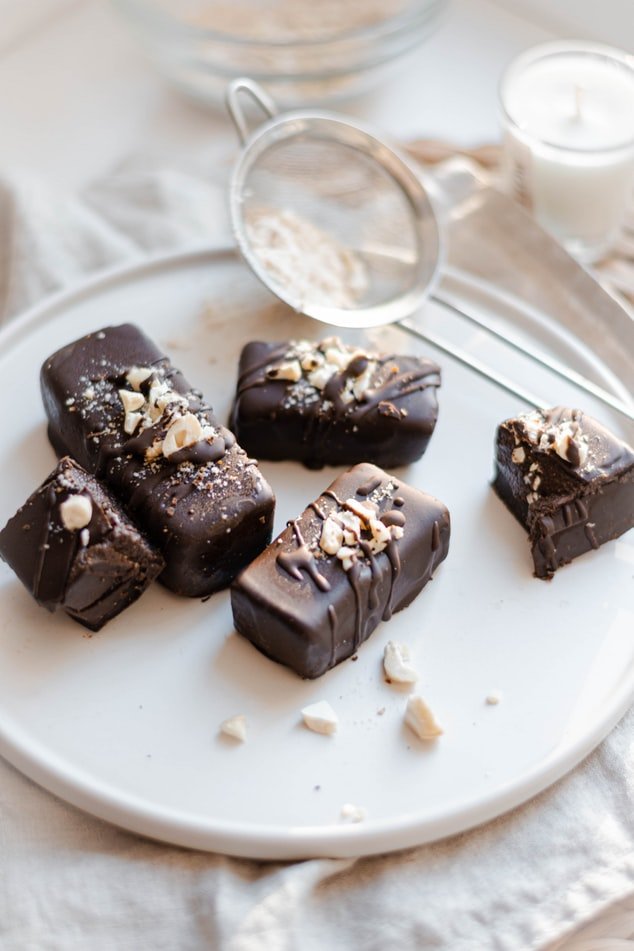 ---
7. Trapper's Luxurious Cold Compress
Have you ever used steak as a cold compress? While it might be more commonplace in the twenty-first century, steak surely wasn't in bountiful supply for soldiers during the Korean War. In the third episode, Trapper gets a black eye while boxing and uses the meat to soothe his sore face.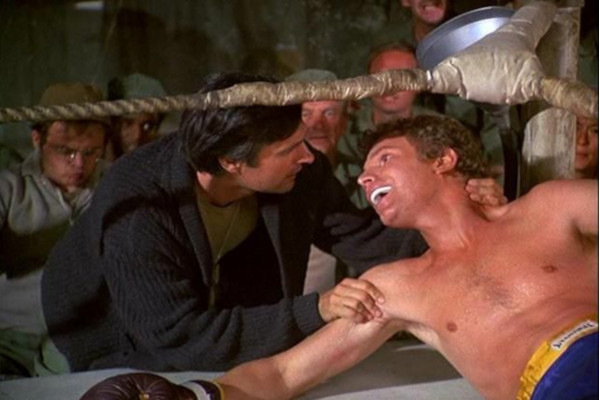 ---
6. What Was Klinger's Real Blood Type?
If you know anything about blood types, you will be aware of two facts: firstly, that blood types don't change over time, and secondly, that AB negative is one of the rarest kinds. While Klinger was a little strange, between seasons four and seven, Klinger's blood type goes from being B positive to AB negative!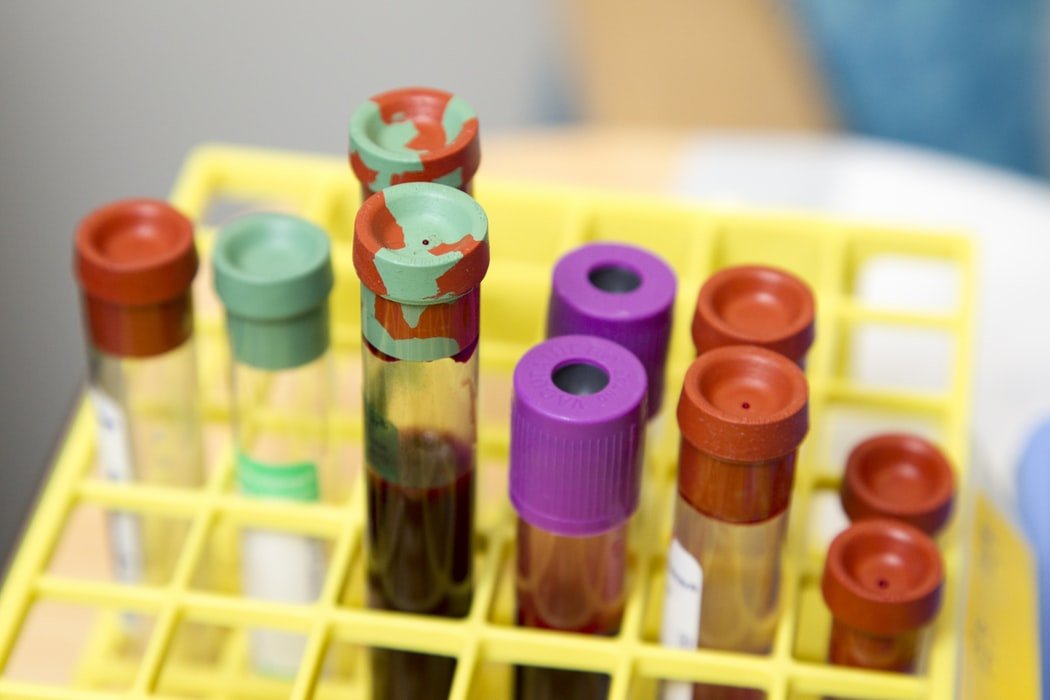 ---
5. It's... The Muppet Show?
When you think of The Muppet Show, the catchy title music immediately pops into your head. So we don't really blame Frank for whistling the theme tune while cleaning his boots on "The Most Unforgettable Characters." What is a little strange about this, however, is that this melody was originated in the 1970s. The mystery of time travel strikes again!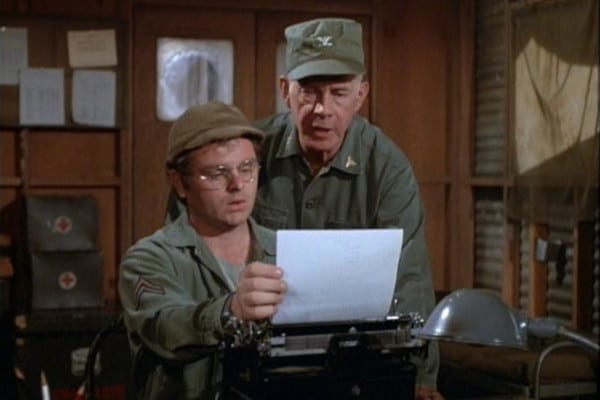 ---
4. The Great Hydrocortisone Mystery
While not as big a mishap as some of the other errors on our list, there is a small mystery surrounding hydrocortisone in the second episode of the long-running show. Because the Food and Drug Administration didn't introduce the cream until the Korean War was nearly over, it's a little strange that Hawkeye and Trapper were so concerned about it being stolen.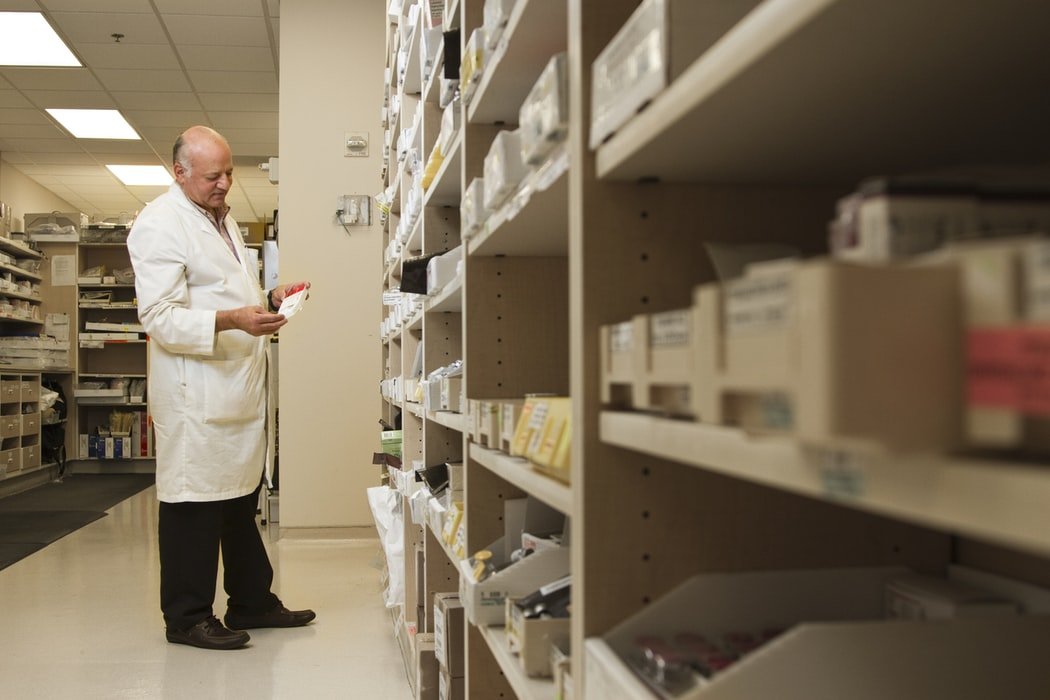 ---
3. A Real Hula Hoop Head-Scratcher
Prepare yourselves for a little Hula Hoop trivia! The famous children's toys were invented by Whamo in the late 1950s, but weren't marketed as "Hula Hoops" until 1962. You guessed it - this means that the few references Klinger makes to the toy are before their time. He jokes notably about wearing them in his ears in "Dear Sigmund," which is supposedly set around 1952.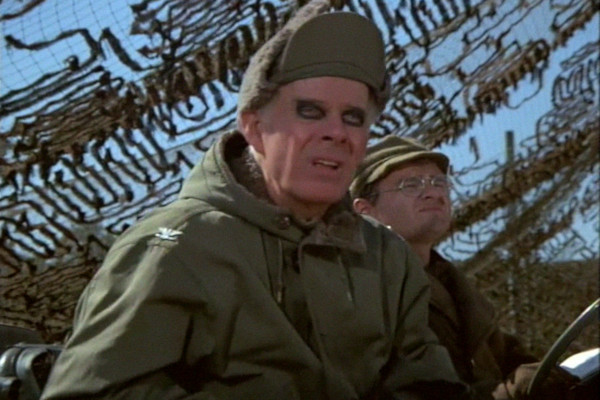 ---
2. More Shoe Magic from Hawkeye
Our second-to-last M*A*S*H mistake is one of the more obvious ones.  In the early 1980s, brightly colored Adidas shoes were the epitome of style. But in the 1950s, these bright blue shoes would have been totally out of place at a Korean War camp.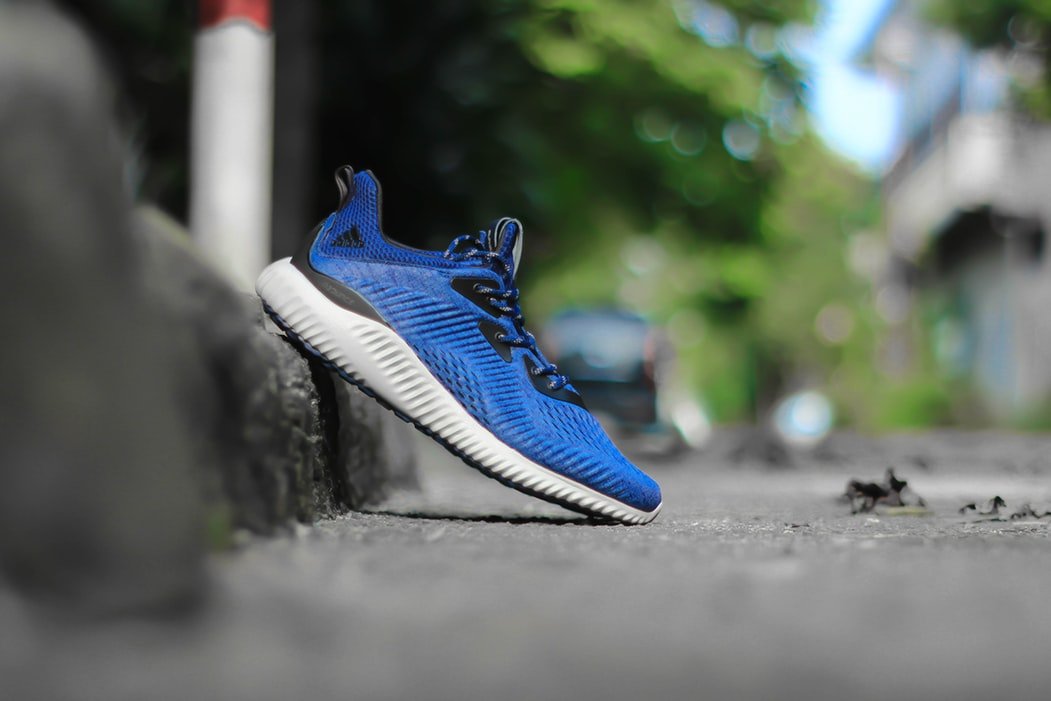 ---
1. Henry's Dodgy Knowledge of Medicine
In "Abyssinia, Henry," the doctor reveals that he'd run into difficulty when trying to find Radar's appendix. This is because his appendix was behind his cecum, which occurs in over half of all patients. This does give us some cause for concern, as any doctor should know that this is exactly where one should look for a shy appendix! We hope the rest of his medical knowledge was much more sound.
---
Well folks, there you have it! All 40 of the mistakes and mishaps that stood out in favorite heart-warming and distinctive dark comedy. How many of these errors did you spot watching the show? If you enjoyed our list, check out these other articles for even more fun reading:
Click 'Continue reading' to find out how Albert from 'Little House on the Prairie' looks now. He is 52 years old and looks more handsome than ever!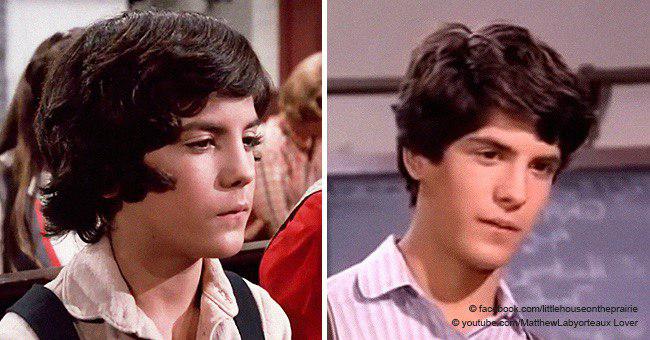 Sources: IMDB, Wikipedia, Mommyish.