Hard Times of 'Bewitched' Cast: Problems America's Beloved Actors Needed to Overcome
Anyone who saw the series titled Bewitched knew that the producer and director of the series were really on to something, but as they say; life happens. While we did not get to see everything the series stood for, there are some fantastic facts about the cast of the television series. For example, where has Erin Murphy been all this while? Prepare to be blown away.
WHAT WAS BEWITCHED ALL ABOUT?
A Sorceress, Samantha, meets and falls in love with a mortal against her family wish. To keep her discouraged, her family members interfere with their peaceful lives by subjecting her mortal husband to a series of spells. The primary setting of the series took place at 1164 Morning Glory Circle, which is Stephen's house. While the series was going on, there were a lot of changes, when it comes to characters. This is due to the death or illness of some actors.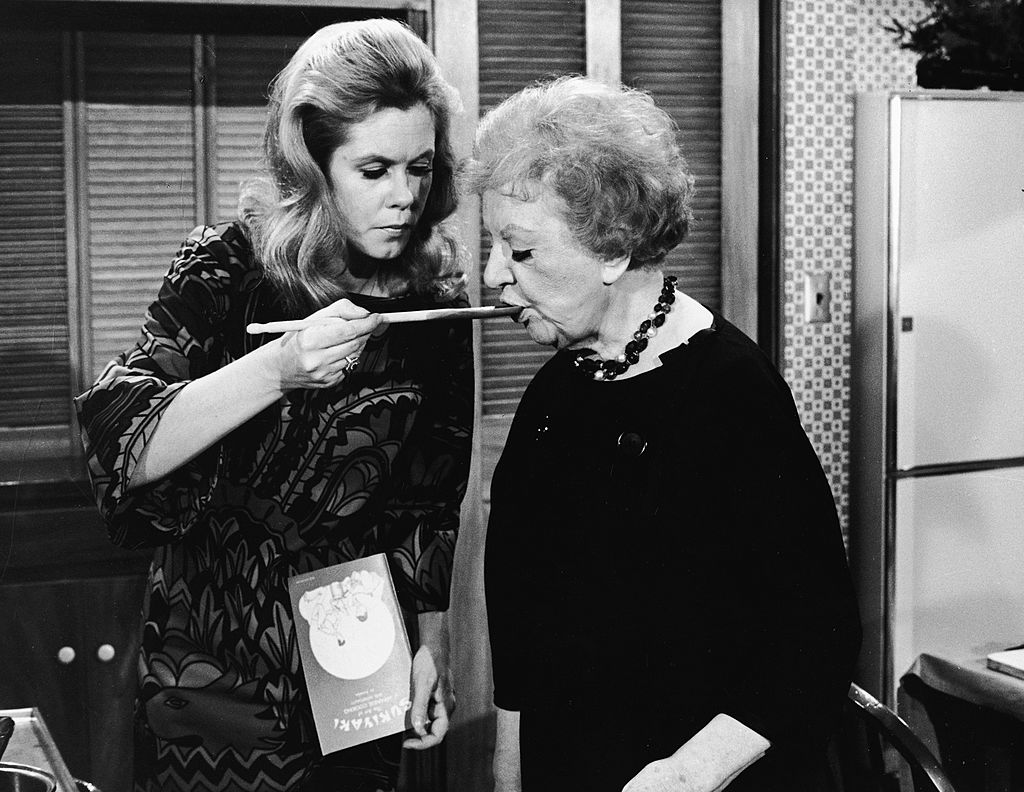 AGNES MOOREHEAD
Agnes starred as Endora from 1964 until 1972 on the popular television show. While the actress starred in more than a hundred films since her 1942 debut in "Citizen Kane," she felt like her success made her inaccessible to others. "I have played so many authoritative and strong characters that some people are nervous at the prospect of meeting me for the first time. … There is a certain amount of aloofness on my part at times because an actor can so easily be hurt by unfair criticism," Agnes told The New York Times in 1974.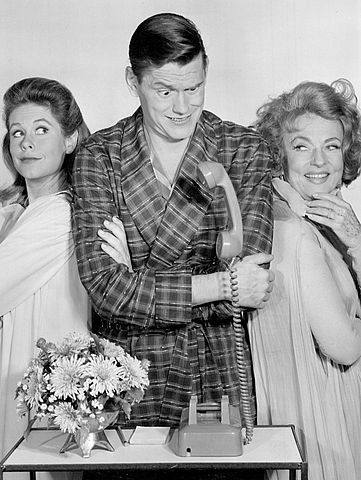 With Joseph Cotten and Mr. Welles, Agnes founded the legendary Mercury Theater. She appeared in Mr. Welles' production of "The Magnificent Ambersons," for which she earned the title of the best female performer of the year by New York Film Critics.  The five times Academy Award nominee's personal life painted a different picture. Married twice, first to Jack G. Lee and then to Robert Gist, both unions ended in divorce without children. However, Agnes adopted her son, Sean. Two years after "Bewitched" ended, Agnes died from uterine cancer on April 30, 1974, in Rochester, Minnesota.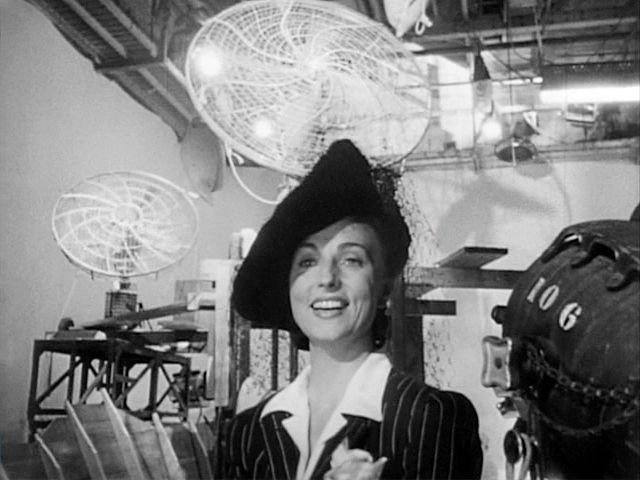 MARION LORNE
As the bumbling Aunt Clara from 1964 until 1968, Marion Lorne became a household name, even though she only starred in three films during her acting career. Before her role on "Bewitched," Marion had a successful five-decade-long stage career. But it became her character, Aunt Clara, that brought her the most acclaim. She won an Emmy for "Best Supporting Actress" in 1968, but sadly Marion died from a heart attack ten days before the ceremony on May 9, 1968.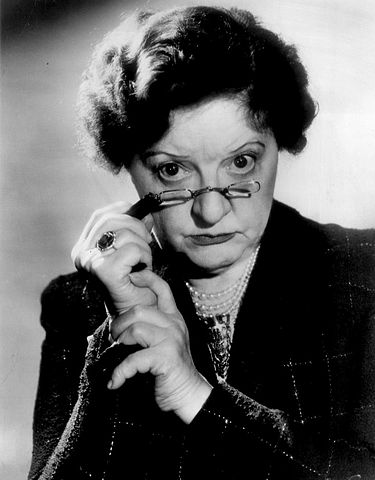 Marion only got married once to the actor, playwright, and producer, Walter C. Hackett on September 18, 1911, and the couple stayed together until his death on January 20, 1944.
ELIZABETH MONTGOMERY
The nose-twitching witch, Samantha from 1964 until 1972, had a troubled personal life. Apart from Elizabeth's corrupt relationship with her father, she seemed attracted to the type of men who didn't offer the love and acceptance she desperately sought. "She had a dark side to her. She enchanted every man she ever met, but she seemed drawn to troubled men, not nice guys," Herbie Pilato, author of the tell-all book, "Twitch Upon A Star" said.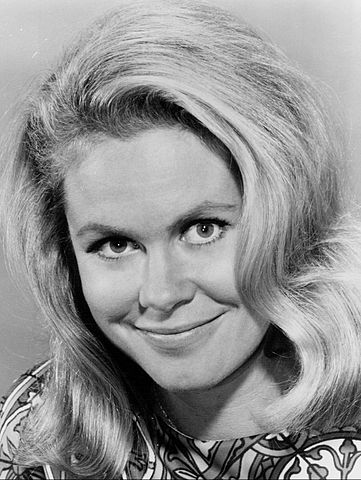 Elizabeth's first marriage to Frederic Gallatin Cammann was also her shortest. They got hitched on March 27, 1854, and mere divorced months later on August 9, 1955. Over a year passed before the actress got married to Gig Young on December 28, 1956. But then Elizabeth fell in love with director Richard Michaels in 1963. The actress divorced Gig and moved in with Richard shortly after when they finished filming of the eighth season of "Bewitched."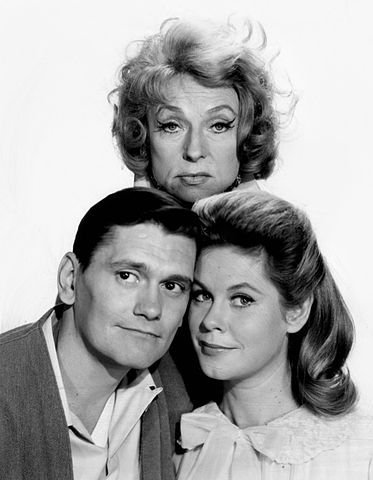 When their relationship didn't work out either, Elizabeth became involved with William Asher, whom she married on October 26, 1963. The couple had three children together, William Jr., Robert, and Rebecca, but Elizabeth and William's marriage ended 11 years later. On the heels of her divorce from William, Elizabeth moved in with Robert Foxworth. In no rush to get married again, the couple lived together for almost twenty years before wedding bells rang on January 28, 1993. Sadly Elizabeth passed away eight weeks after she got diagnosed with colon cancer on May 18, 1995.
DICK YORK
Dick played the befuddled husband from 1964 until 1969, when he got replaced by Dick Sargent. The actor suffered from emphysema and had a degenerative spinal condition that forced him to quit the show. With his emphysema worsening over the years he later became dependent on oxygen tanks before he died due to complications of the disease on February 20, 1992, at a Grand Rapids hospital in Michigan. He is survived by Joan, his wife, a sister, five children, and thirteen grandchildren.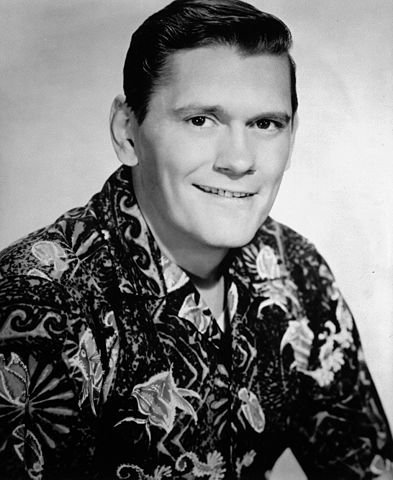 DICK SARGENT
Having been the original choice to star as Darrin Stephens in "Bewitched," Dick's average acting performances kept him from snagging roles in popular productions. After the show ended in 1972, Dick regularly appeared onscreen with bit roles in "Alice," "Taxi," "Fantasy Island," and "Three's Company." After Dick got diagnosed with prostate cancer in 1989, the actor revealed himself as gay when tabloids referred to his cancer diagnosis as AIDS-related. Having lived his last few years only, Dick passed away from the disease on July 8, 1994, in Los Angeles, California.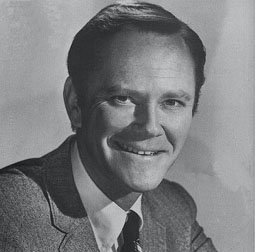 DAVID WHITE
From 1964 until 1972, David played Larry Tate on the popular show. Although David had a successful stage, television, and an onscreen acting career, he faced substantial difficulties in his personal life. David's seven-year marriage to Lisa Figus ended in divorce in 1953. The couple had a daughter, Alexandra. Two years later the actor married Mary Welch on March 1955. Shortly after she gave birth to their son Jonathan in 1958, Mary sadly passed away.
But more tragedy followed in December 1988, when terrorists bombed Pan Am Flight 103 over Lockerbie in Scotland. 33-years-old at the time, Jonathan was on board that flight. The grief David experienced made him reclusive until he had a massive heart attack a few days before the second anniversary of Jonathan's death on December 27, 1990.
David White was born on this date in 1916. Watch him play Larry Tate on Bewitched, every day on #AntennaTV! What's your favorite "Cotton Top" moment? pic.twitter.com/PhjqhbkNeS

— Antenna TV (@AntennaTV) April 4, 2018
Later called the Lockerbie bombing, the terrorist attack killed all 16 crew and 243 passengers, while sections from the plane that broke off during the explosion killed another 11 people on the ground. As the deadliest terror attack on British soil, a total of 270 people lost their lives that tragic day.Another favorite character on "Bewitched," Tabitha, played by Erin Murphy had a life very different from that of her childhood stardom. Only a toddler when she started in the show, Erin's adult successes turned out to be just as bewitching as her character.
WHERE IS ERIN MURPHY NOW?
The first time she appeared on the series with her fraternal twin sister, Erin Murphy was only two years old. The producers of the series had to audition twins because there was a petition against child labor which restricted the time children spent on set. After the series ended in 1972, Erin went ahead to feature in various commercials and modeling gigs. At the age of 21, she became a wife and mother and took on the job of teaching students to become great actors. Presently, she runs successful businesses which include; making knitwear, selling slim chillers, frozen vodka, and so on.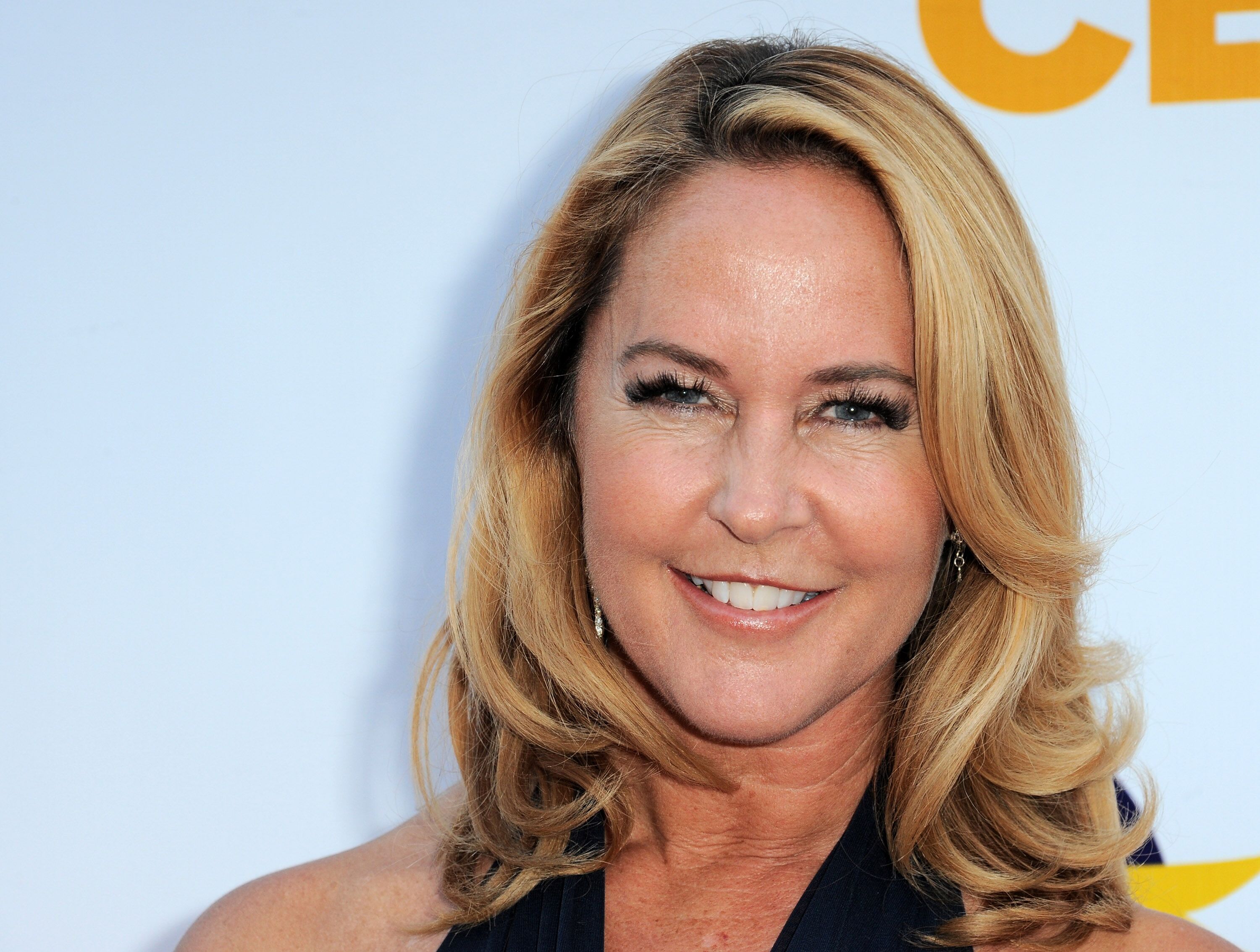 WHY WAS THE SERIES CANCELED
Everyone was quite shocked when ABC announced that they were going to put an end to an amazing series that ran for eight seasons. Although the network wanted to keep their end of the deal, Elizabeth Montgomery did not have it in her to continue, so the series was canceled. The series bagged a series of low ratings, but ABC was still running with it, for two more episodes. Although ABC was interested in running with the series, Montgomery was in a bad place at the time; facing a bad divorce, and she thought it best to move on to other projects. The Bewitched series was replaced with another project called Howie, and that is how it all went down.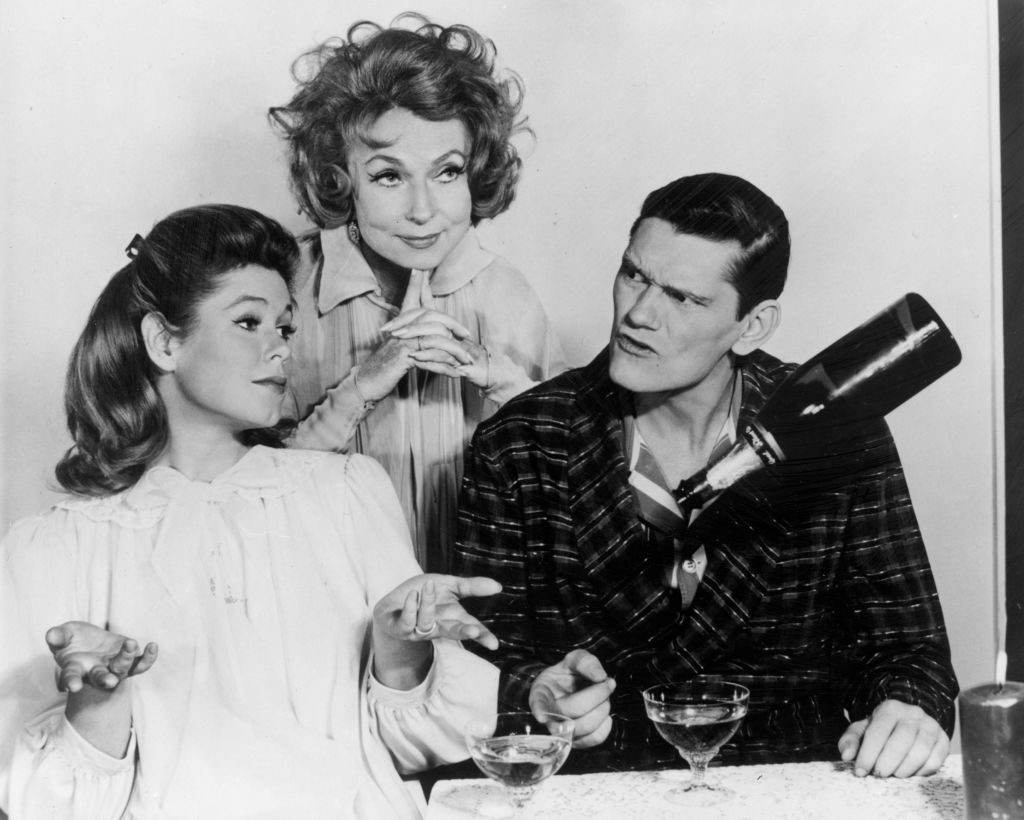 Erin Murphy came to the screens when she was just a child, and while we could not determine how her future would look like then, she took opportunities that came her way and ran with it. That is one fantastic thing about this former actress that makes her a force to be reckoned with. She is not only talented but made up her mind to mentor other people into her previous field. We can say that this child star is living her best life, and we hope for greater things to come.
What are your thoughts on the TV series? Would you like to see a remake of it? Let us know your thoughts on who was your favorite character. Please share this article with your friends.
Get More Related Articles Here: