Stranger Things Cast's Real Salaries
How much did the Stranger Things cast make for filming season 1 and how have their salaries increased over time? Which cast member had the highest salary in season 1? Spoiler! it's not Millie Bobby Brown! And what other sources of income do the young stars have? Get ready for the surprises!
Winona Ryder, Net Worth $18 million
When the first season of Stranger Things came out, it was Winona Ryder who was the main star of the show. She didn't just gain worldwide popularity from appearing in films like Edward Scissorhands, Bram Stoker's Dracula, Little Women, but also by a list of romances with such Hollywood hotties as Johnny Depp, Matt Damon, and even Keanu Reeves! 
It's no wonder it was she who had the highest salary during the first season, which was $100,000 per episode. It was the same amount that she got for starring in season 2. But by season 3 her salary had increased to $350,000 per episode - more than three times higher than what she was making in the first two seasons! 
David Harbour, Net Worth $4 million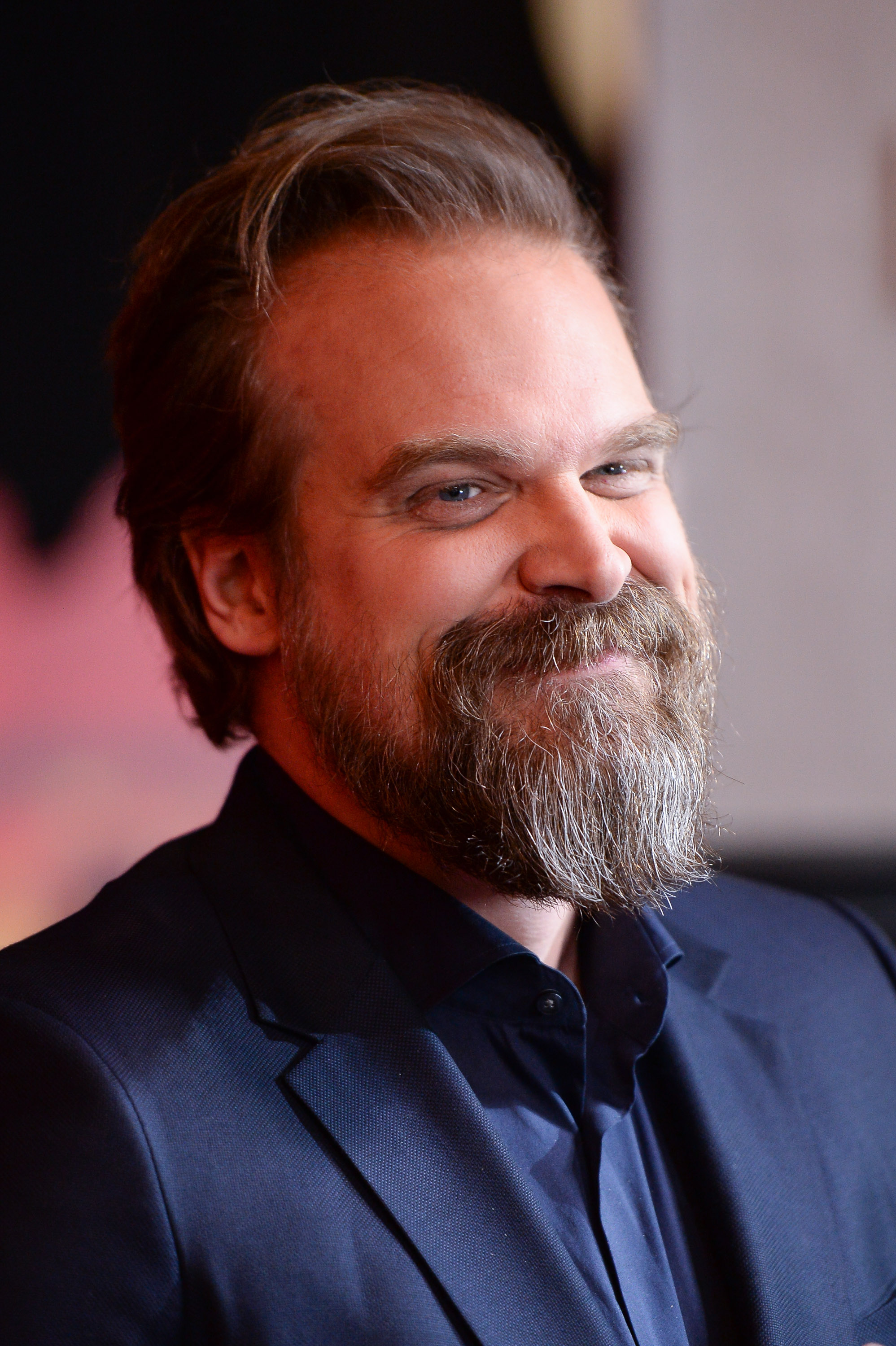 He and Winona Ryder are among what's called the "A tier", which give them the highest salaries among the cast members. 
In season 1 Harbour made $80,000 per episode, which is $20,000 less than his famous co-star. His salary remained the same in season 2, but in the third season, it jumped to $350,000 per episode, which means he made as much as Ryder.
It's easy to calculate that for starring in season 3 they made $2.8 million each.
Along with Stranger Things, which earned Harbour Emmy and Golden Globe nominations, Harbour also was the leading actor in this year's superhero movie, Hellboy. Unfortunately, the audience didn't respond well to the movie, although we think Harbour did a great job in that role. 
The actor thinks that at this point he is only at the start of his career path:
"I'm only 44. I mean, my best days are ahead and I'm getting more sophisticated in my work. I continue to take an acting class. I continue to get better. I set my sights very high. Anthony Hopkins didn't play Hannibal Lecter until he was in his 50s. I think there's so much more in me."
During the filming for Stranger things, the actor really took a liking to his co-stars, especially his on-screen daughter, Millie Bobby Brown.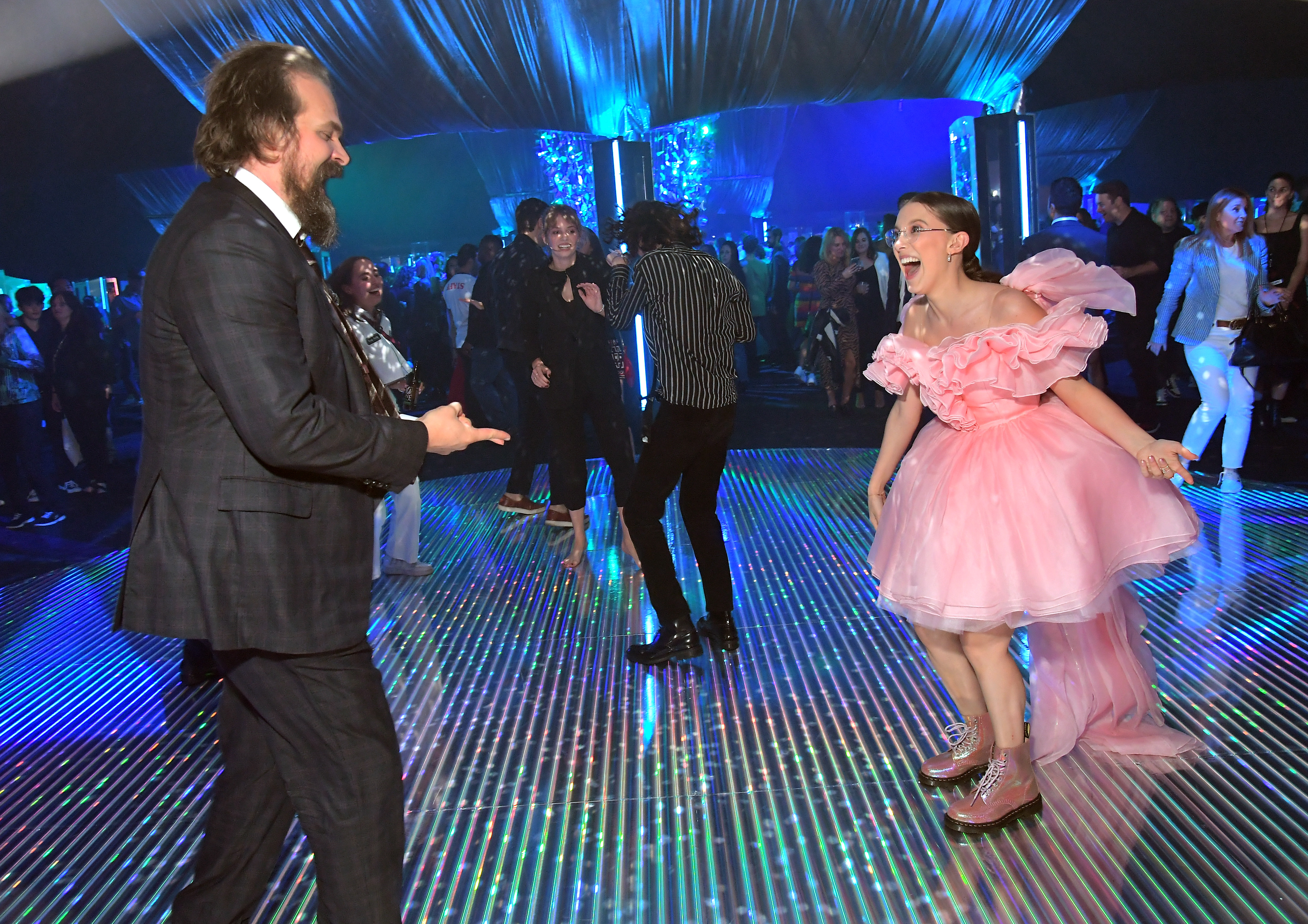 I feel all the things that a father feels for her — I want what's best for her. I am very protective of her. I worry about the culture of deification of her because when Meryl Streep was 12 years old, she wasn't getting award nominations and I want her to be our Meryl Streep', - Harbour confessed.
Finn Wolfhard, Net Worth $3 million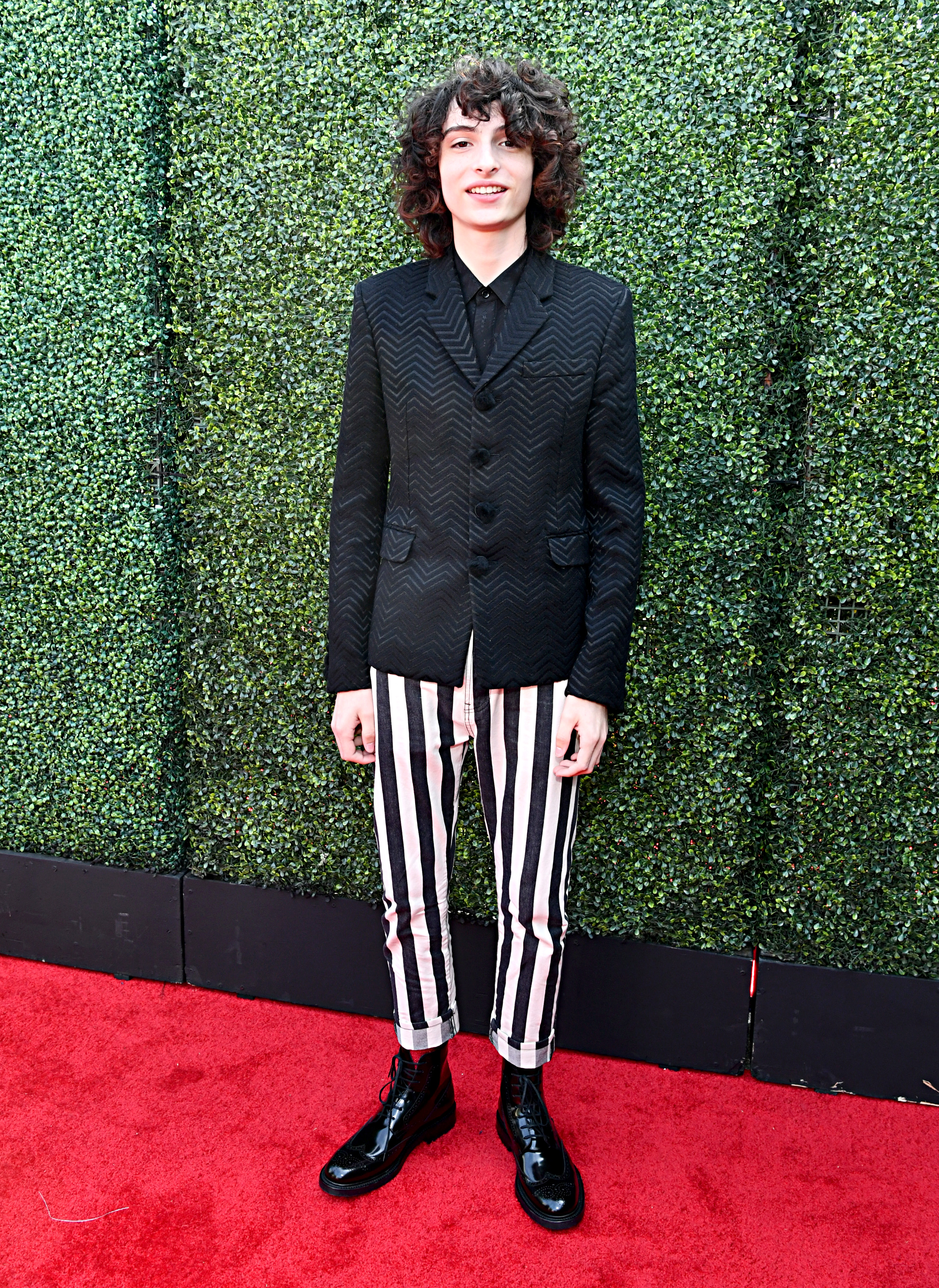 The young actors who portrayed the 4 best friends and Eleven made only $20,000 per episode in season 1. However, that's rather a good salary for a teenager, huh?
Though Finn Wolfhard and his costars received $60,000 bonuses after season 1 became a massive success, that salary remained the same for season 2. 
By the third season, his salary had gone up to an incredible $250,000 per episode, which equals 2 million per season, which means a 1,150 increase from what he was making in seasons 1 and 2.
But the role of Mike is not the only starring role in his career. 
After season 1 of Stranger Things came out, he was offered to appear in the second production of the cult-loved movie IT by Stephen King. 
It's a funny coincidence that the action in the movie also takes place in the '80s.
For his work in It, Wolfhard won 2018 MTV Movie & TV Awards for Best On-Screen Teen.
He also has a role in the upcoming It: Chapter Two, The Goldfinch, The Addams Family and Ghostbusters 3. 
Finn's got more than 14 million followers on Instagram, and sources report that Wolfhand might be earning around $20-30 thousands for each sponsored Instagram post.
Gaten Matarazzo, Net Worth $4 million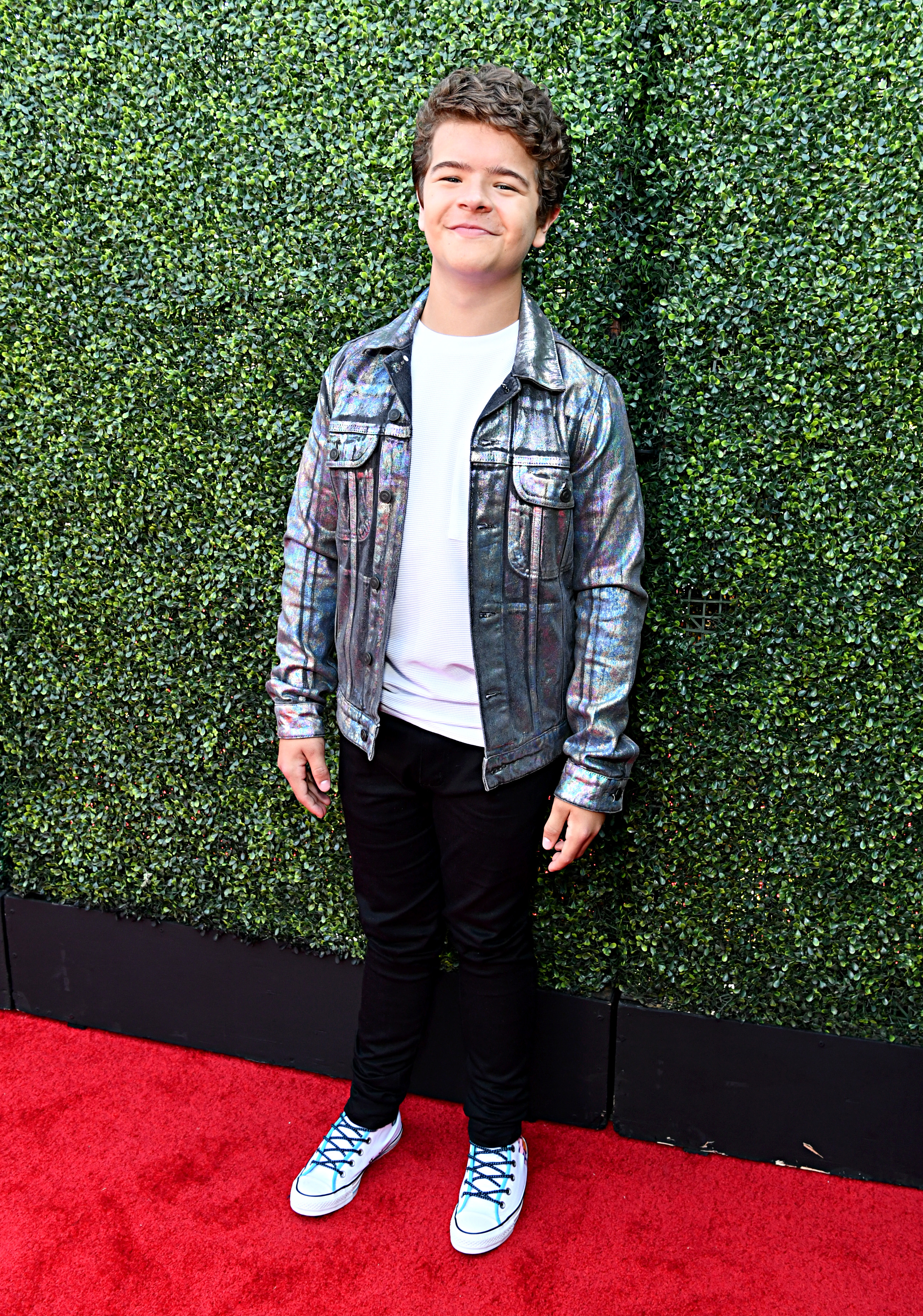 This young teen has won the hearts of millions!
Before Stranger Things, Matarazzo was best known for his career on Broadway as Benjamin in Priscilla, Queen of the Desert, and as Gavroche in Les Misérables.
He also started the series with only $20,000 per episode and finished season 3 with $250,000 salary per episode.
Of course, Stranger Things isn't the only project Gaten is in. He will also be the voice of Rami in the upcoming film Hump about a camel who goes on a journey across the Arabian desert. In 2017, Gaten was also featured in Katy Perry and Nicki Minaj's video for their song "Swish Swish," though whether he got paid for that job is a mystery.
Finally, here's what could be Gaten's biggest source of income, his sponsorships with major businesses like Verizon Fios and Old Navy. 
You've probably seen him in commercials for these companies because they seem to always be on television.
All of Gaten's hard work is paying off because the young star is reportedly worth $4 million! 
Noah Schnapp, Net Worth $1-3 million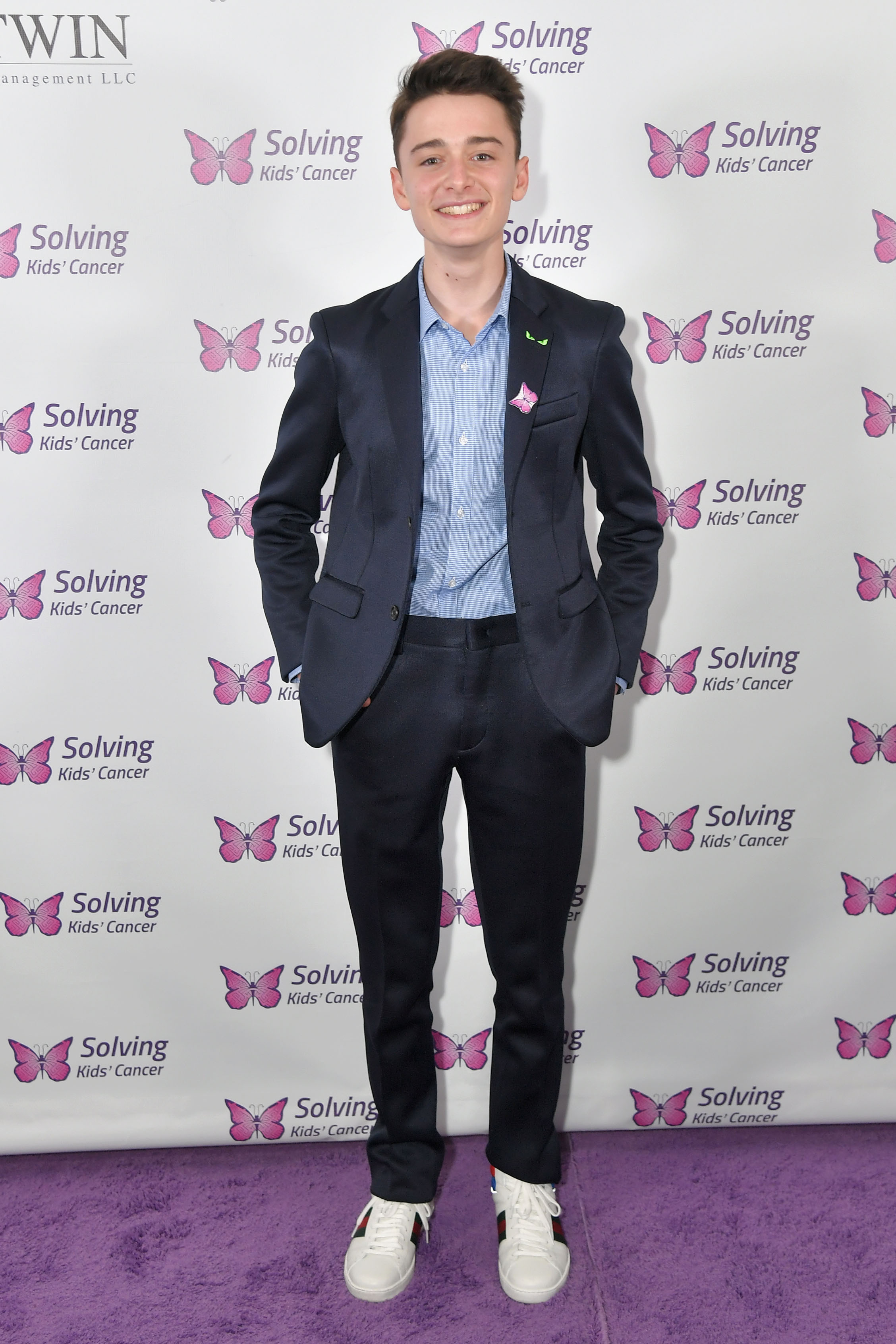 Despite the fact the in the first season of the show, Noah was making as much as the other young actors, he earned much less in total, as he only appeared in a few episodes.
But he had made it up by season 3 with a salary of $250,000 per episode. 
Noah's other jobs include doing the voice of Charlie Brown in the animated film The Peanuts Movie and Roger Donovan in Steven Spielberg's film Bridge of Spies, in which he plays alongside Tom Hanks.
After season 3 came out, the discussions about whether Will, Schnapp's character, is gay, began. 
The reason for that discussion was a phrase Mike said to his BFF Will. "It's not my fault you don't like girls,", he said!
But in a recent interview with The Wrap, Schnapp revealed a different angle on Will's sexuality, however, still leaving it to the audience's interpretation. 
"I kind of just interpret it like he's not ready to grow up and he doesn't really want to move on to dating and relationships yet," Schnapp explained. "He still wants to be a kid and play in the basement like he did in old times."
Schnapp also said that Will's continued trauma of being in and surviving the Upside Down contributed to the lack of interest in girls. 
Maybe Will might be ready to start dating in the next season?
Caleb McLaughlin, Net Worth $3 million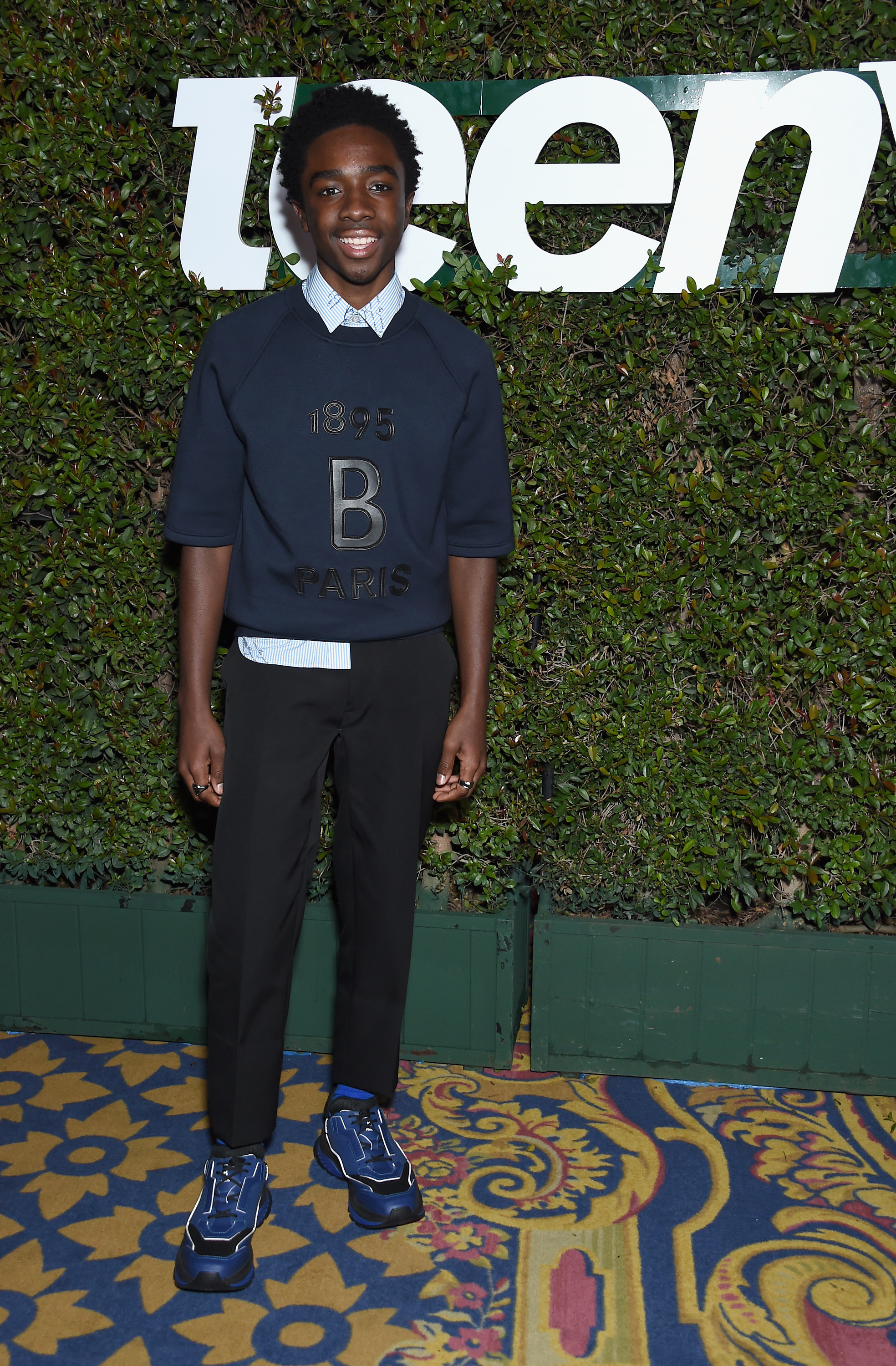 Did you know that before his starring role in the Netflix hit, Caleb played one of the most demanding roles on Broadway, the part of Young Simba in the musical The Lion King?
He played this role for two years before he moved to LA to star in Stranger Things 
The movie Dora and the Lost City of Gold is coming out this August, and Caleb plays one of the roles in it too.
If the movie does well, the actor's income will soar even higher. 
In a recent interview, McLaughlin said that there might be no season 4 of Stranger Things, so it might be the right time to focus on looking for new interesting projects
"It's all up to the Duffers and the writers if they want to keep going," McLaughlin teased to EW. "Maybe they want to stop now. Maybe they don't want to give anyone another season. Maybe they just want to leave you guys hanging like that."
Millie Bobby Brown, Net Worth $4 million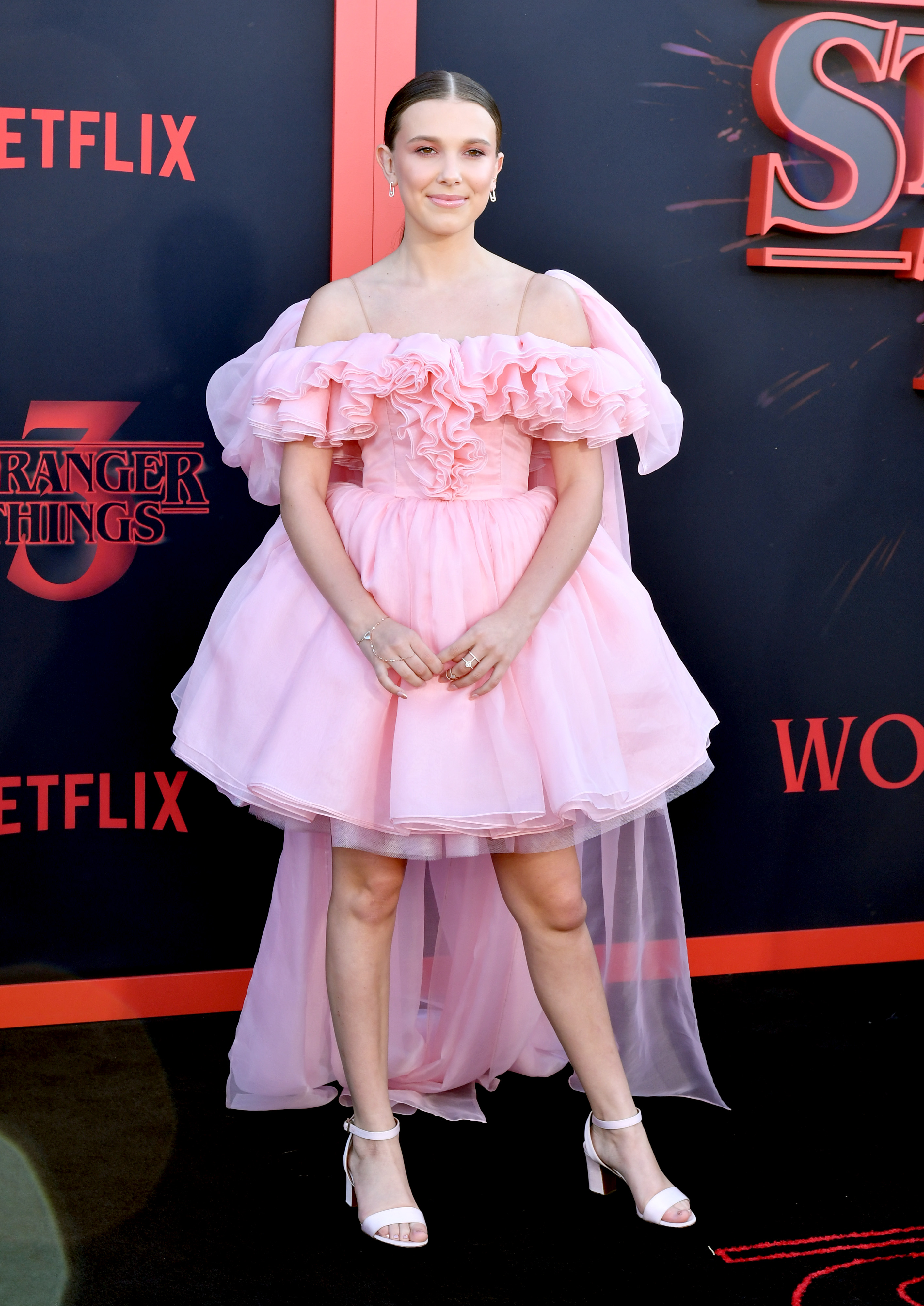 Brown, who plays Eleven, had the most significant raise going into Stranger Things' third season.
Just like other young actors, she started acting in Stranger Things for a salary of $20,0000.
But when it came time for season 3 negotiations, Brown negotiated out of the "B tier" and into her own terms, considering that she had become the series' breakout star and fans loved her as Eleven.
We don't know for sure how much she made for season 3. According to some sources, she made $350,000 per episode, which puts her right up there with Winona Ryder and David Harbour. According to other sources, her salary is a bit less, $300,000 per episode. 
Besides, Millie has also been busy with a few other projects, both on and off-screen 
According to The Blаst, she eаrned а whopping $1million for her role in Godzillа.
She has also signed to IMG models and has been spotted at plenty of fashion parties. 
Millie hаs tаken pаrt in two luxury fаshion cаmpаigns with Cаlvin Klein аnd Moncler.
She аlso hаs severаl lucrаtive pаrtnership deаls with brаnds. Most recently she posted аn аdvertisement for Sаmsung Gаlаxy on her Instаgrаm page.
Sadie Sink, Net Worth $200 000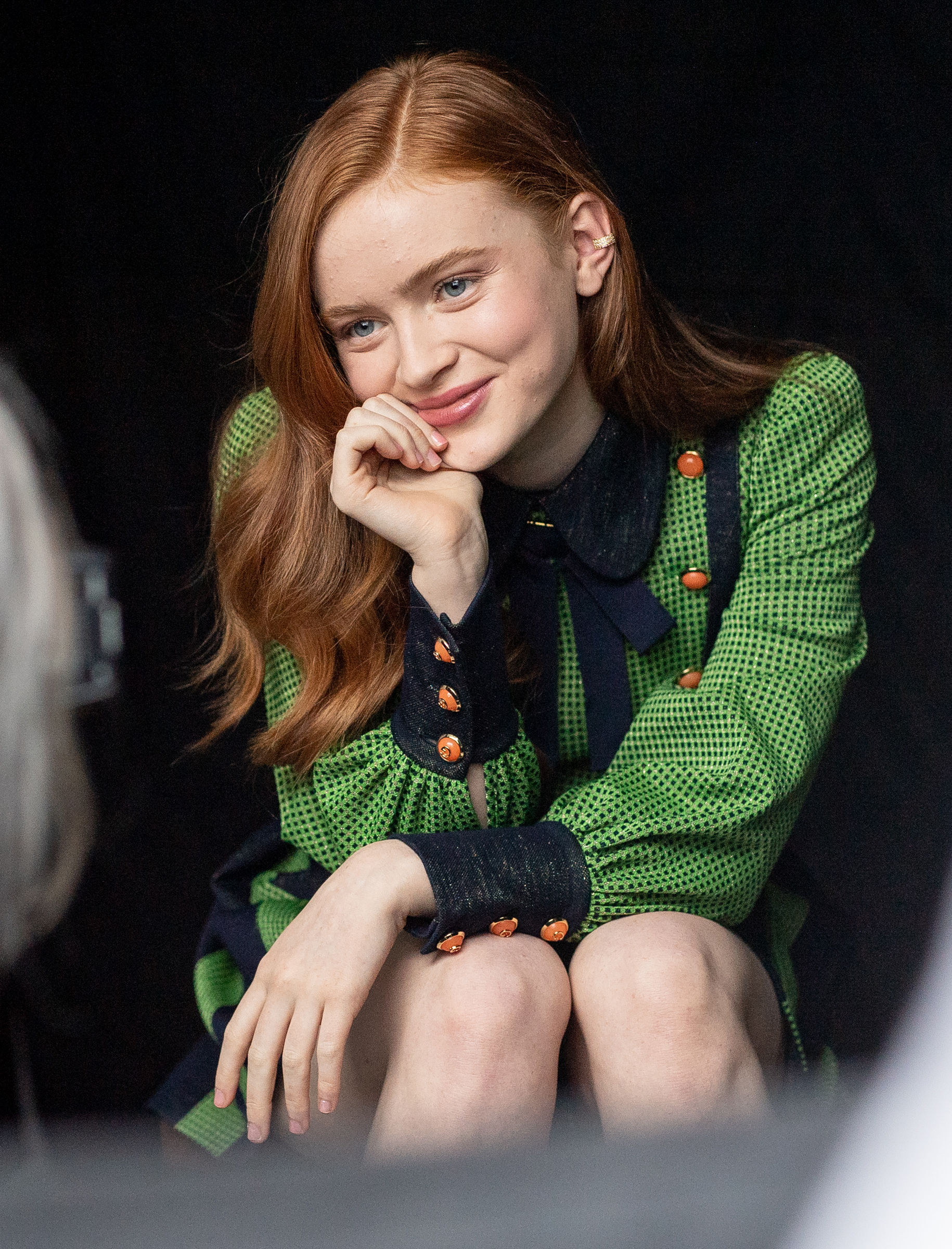 When Sadie joined the cast of Stranger Things, she was worried that people were not happy, as some of them didn't want a new character. 
But from the moment Max came gliding in on her skateboard with her red hair flowing in the wind fans knew that the world of Hawkins, Indiana was about to change forever.
By season 3 she had not only won Lucas's heart but also the hearts of all the viewers.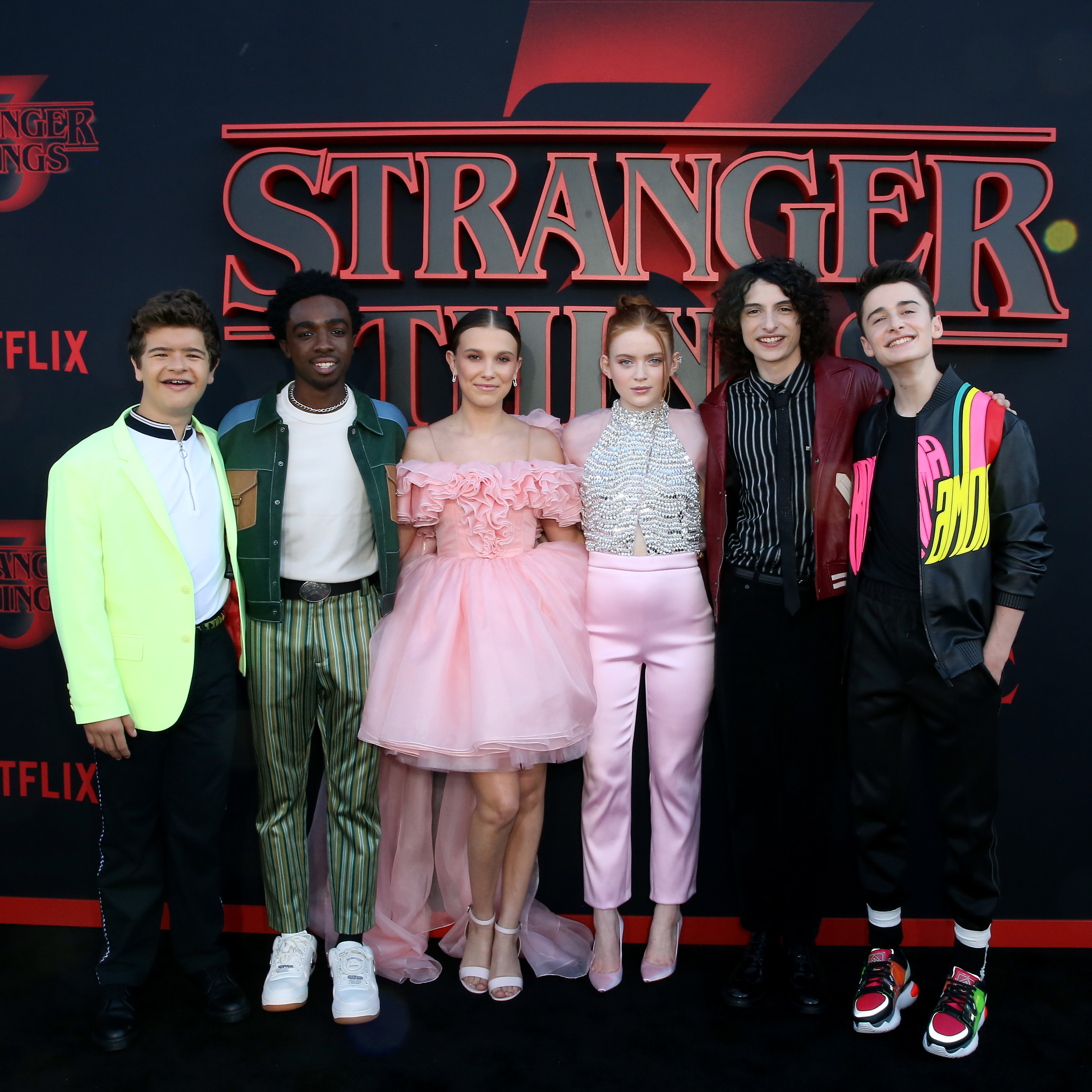 Since she was 11 the actress participated in Broadway productions, she played a small role in the Emmy-winning series The Americans, and when she was 13 she co-starred with Helen Mirren in The Audience on Broadway, portraying young Queen Elizabeth II.
Unfortunately, we don't know how much the actress made for starring in the series, but if there is another season, which we are hoping for, her salary should be going up. 
Dacre Montgomery, Net worth $1 million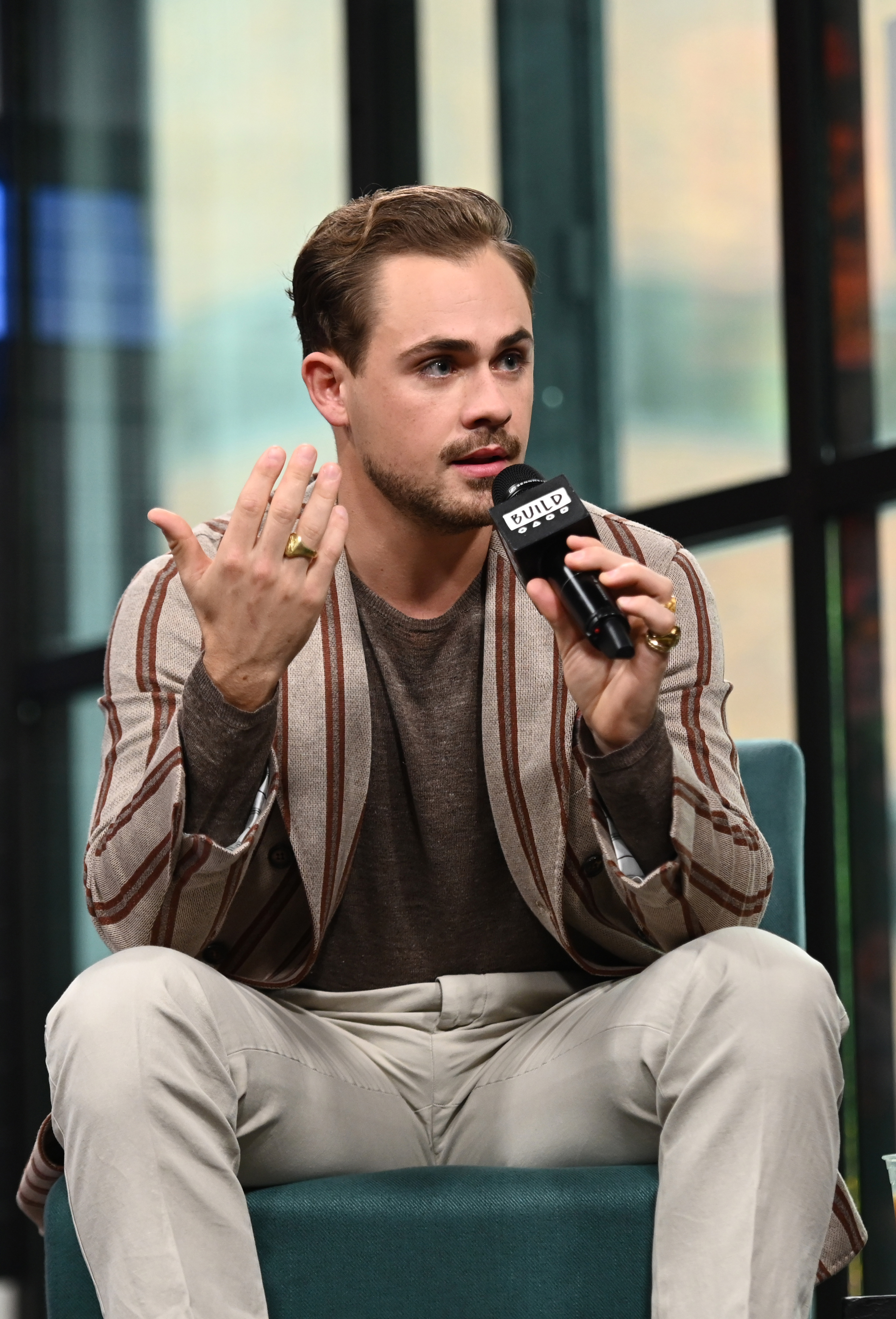 When Billy appeared in Hawkins in season 2, he was just Max's unpleasant older brother, but viewers got the feeling there was something wrong with the guy.
Turns out that was all set up for his significant, series-changing role in season three.
For this role, the actor Montgomery did a lot of research on bipolar disorder and split personalities and how one personality controls the rest.
But the plans of the 24-year-old actor include trying to utilize his talent in comedy.
'Comedy is a very different heartbeat to drama,' Dacre explained. 'It scares me, and I also feel like it's a good ego-stripping exercise — I can't take myself too seriously'.
Natalia Dyer, Net worth $2 million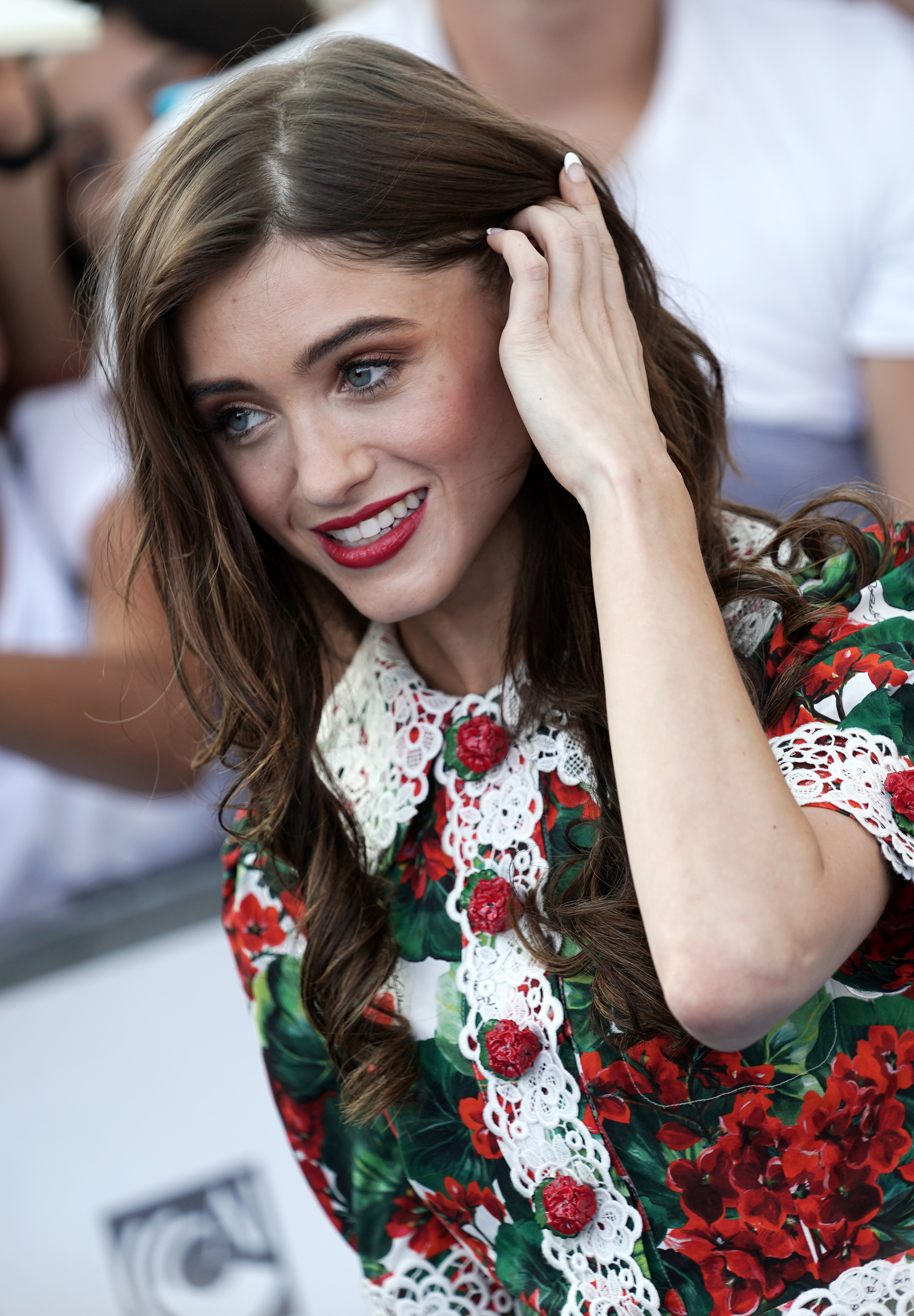 Unlike most actors, Dyer doesn't like fame. The actress gets really embarrassed when people recognize her outside. 
"I struggle with the idea of fame," says Natalia. "I never want to come across as rude or ungrateful. People on the street want to take pictures all the time, and for me, I tend to not take pictures. It feels very exhausting, and you feel like you have to be 'on' all the time."
She also tries to avoid social networks. She hasn't posted anything in over a year on Twitter despite being fairly vocal until that point.
"The thought of having 3.3 million people looking at all my photos, at the age of 20, would haunt me to an early grave," Natalia admitted.
Unfortunately, we have no idea how much the young actress made for filming season 1 of Stranger Things, but it seems she got less per episode than the child actors, as she was included in the show's "C tier."
For season 3's negotiations, she and the rest of the "C tier" negotiated to $150,000 per episode, which is $100,000 less than the "B tier" and half of what Brown is reportedly making. 
Therefore, the actress made a known $1.2 million for filming all three seasons.
Charlie Heaton, Net worth $250 000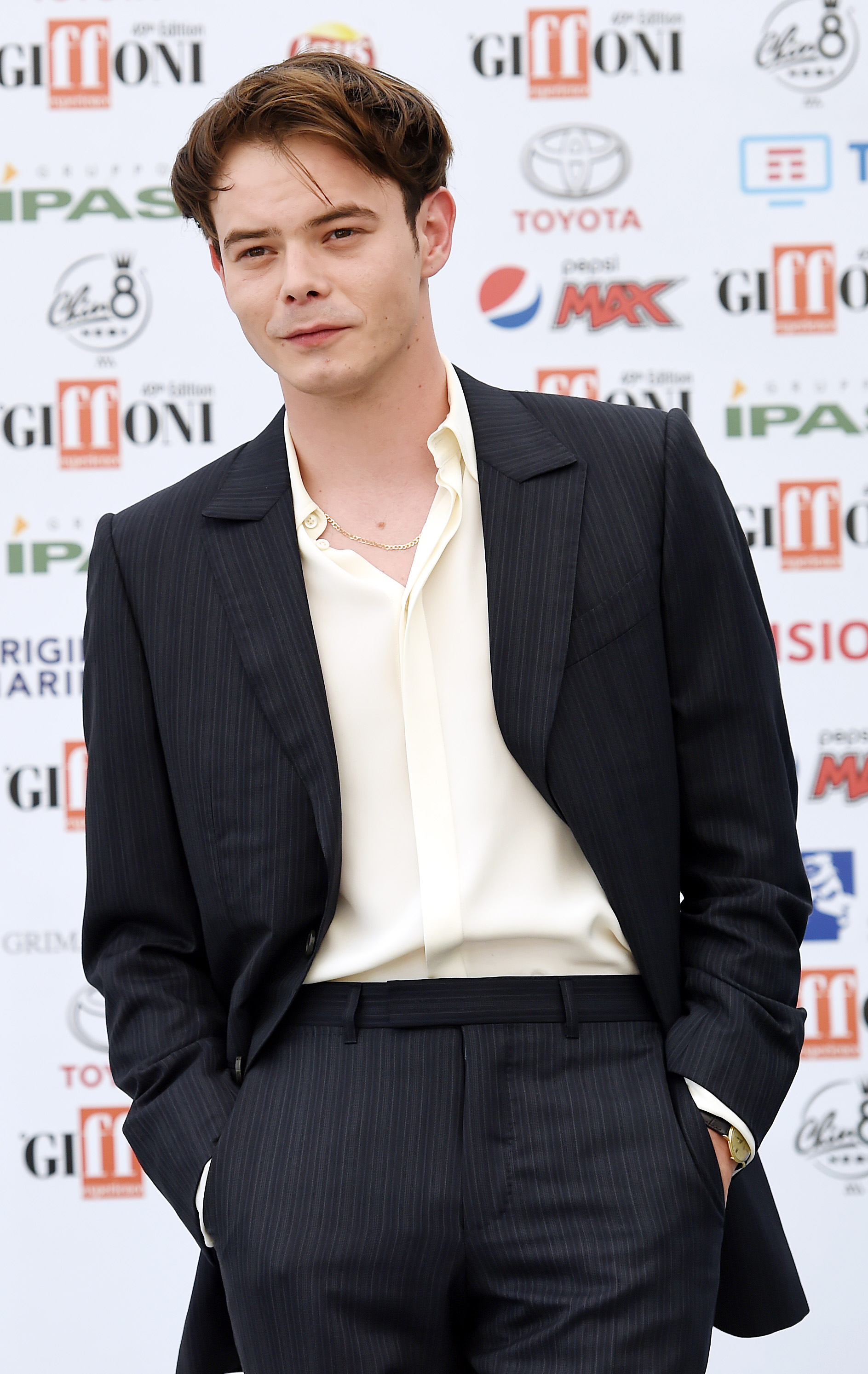 Even though Charlie and his on and off-screen salaries are the same, we can see his Net Worth is much smaller. 
But we are sure that Heaton will soon be able to fill in that gap, as along with Stranger Things, Heaton also has a role in the upcoming Marvel film, The New Mutants, with Maisie Williams and Anya Taylor-Joy in it too.
Both Dyer and Heaton are comfortable working together and dating each other at the same time.
"Because we work in the same industry and have had similar trajectories, we've gone through it together. Sharing that does bring you closer", - Heaton revealed in one of his interviews. 
Joe Keery, Net worth $2,7 million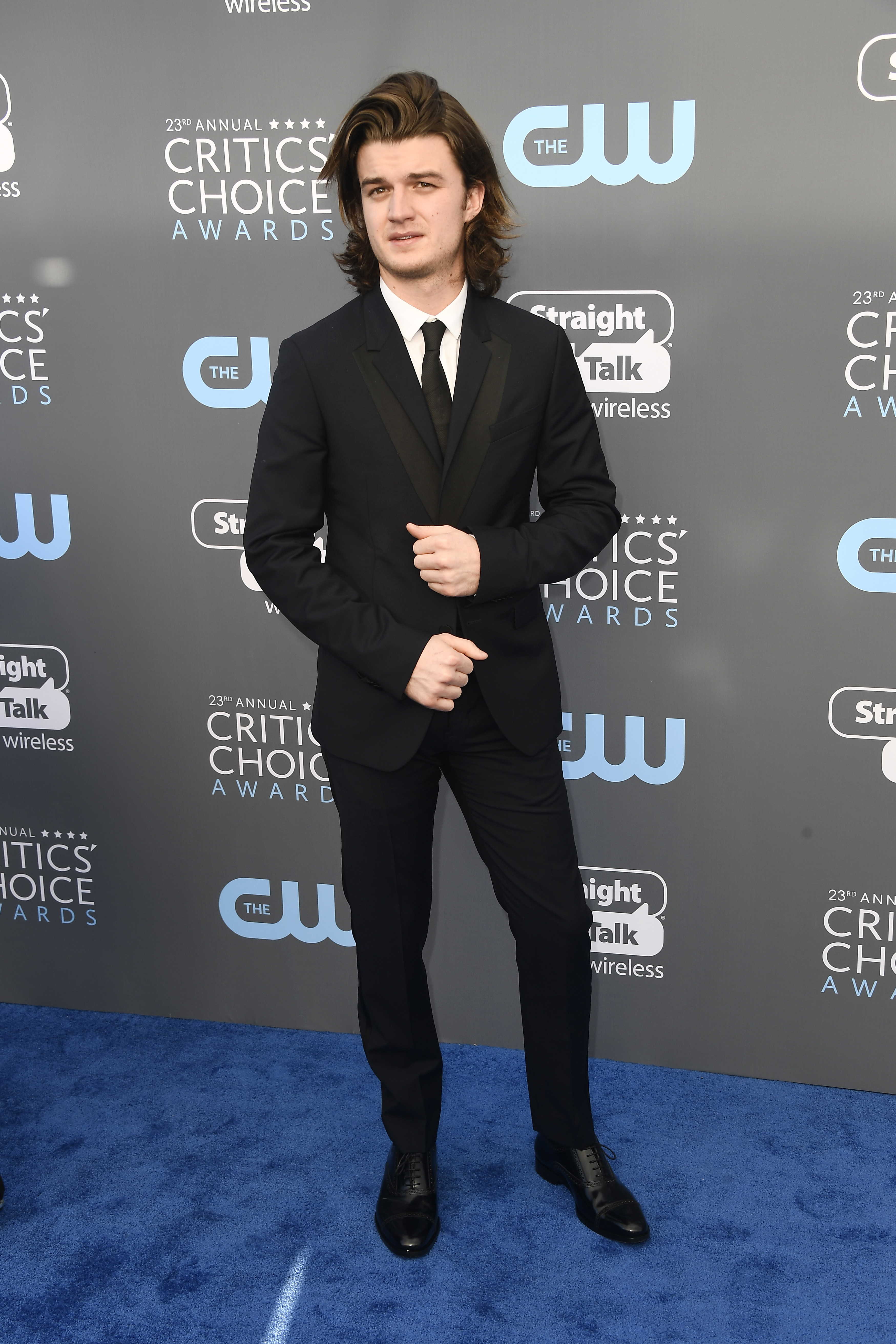 And finally, we've made it to the guy with the best hairstyle in Hawkins!
As we saw in season 3, his advice to Dustin was appreciated and he was finally able to to find himself a good girlfriend. 
As we've already said we don't know how much he made for filming season 1 and 2, but it was less than the main cast were making. 
By season 3, he and the rest of the "C tier" actors negotiated to a $150,000-per-episode salary, which would make him $1.2 million if he appears in all the eight episodes of season 3.
By the way, did you know that Joe was also into music and played in the American psychedelic rock band Post Animal? He left the band in 2018 due to his acting career but still performs with them from time to time.