Demi Moore's Three Marriages and Three Children
CHAPTER 2
DEMI'S FIRST MARRIAGE
The world got to know the actress as Demi Moore when her career took off. Initially born as Demi Gene Guynes in Roswell, New Mexico, she took the last name of her first husband, Freddy Moore before they got married in 1980. After the pair tied the knot, Demi had a brief songwriting career during which she co-wrote lyrics to 'It's Not A Rumour' with her rock musician husband. Even though Demi still receives royalties for her efforts as a songwriter, her relationship with Freddy only lasted four years.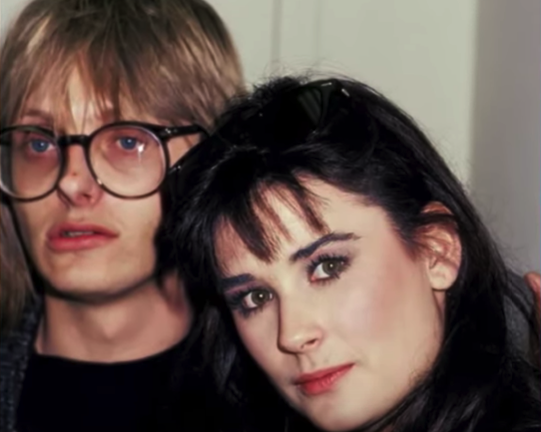 While filming "St. Elmo's Fire" after her divorce from Freddy, Demi met Emilio Estevez. The couple got engaged, but with both having jam-packed working schedules their postponed wedding 1987 never happened.
DEMI AND BRUCE WILLIS HIGHLY PUBLICIZED RELATIONSHIP
Instead, Demi met Bruce Willis at a movie screening in Los Angeles, and the pair decided to get married four months later on November 1987 in Las Vegas. Named after the British novelist Rumer Godden, Demi gave birth to their first daughter, Rumer on August 16, 1988. Scout Willis came into the world three years later on July 20, 1991, while their youngest daughter, Tallulah was born on February 3, 1994.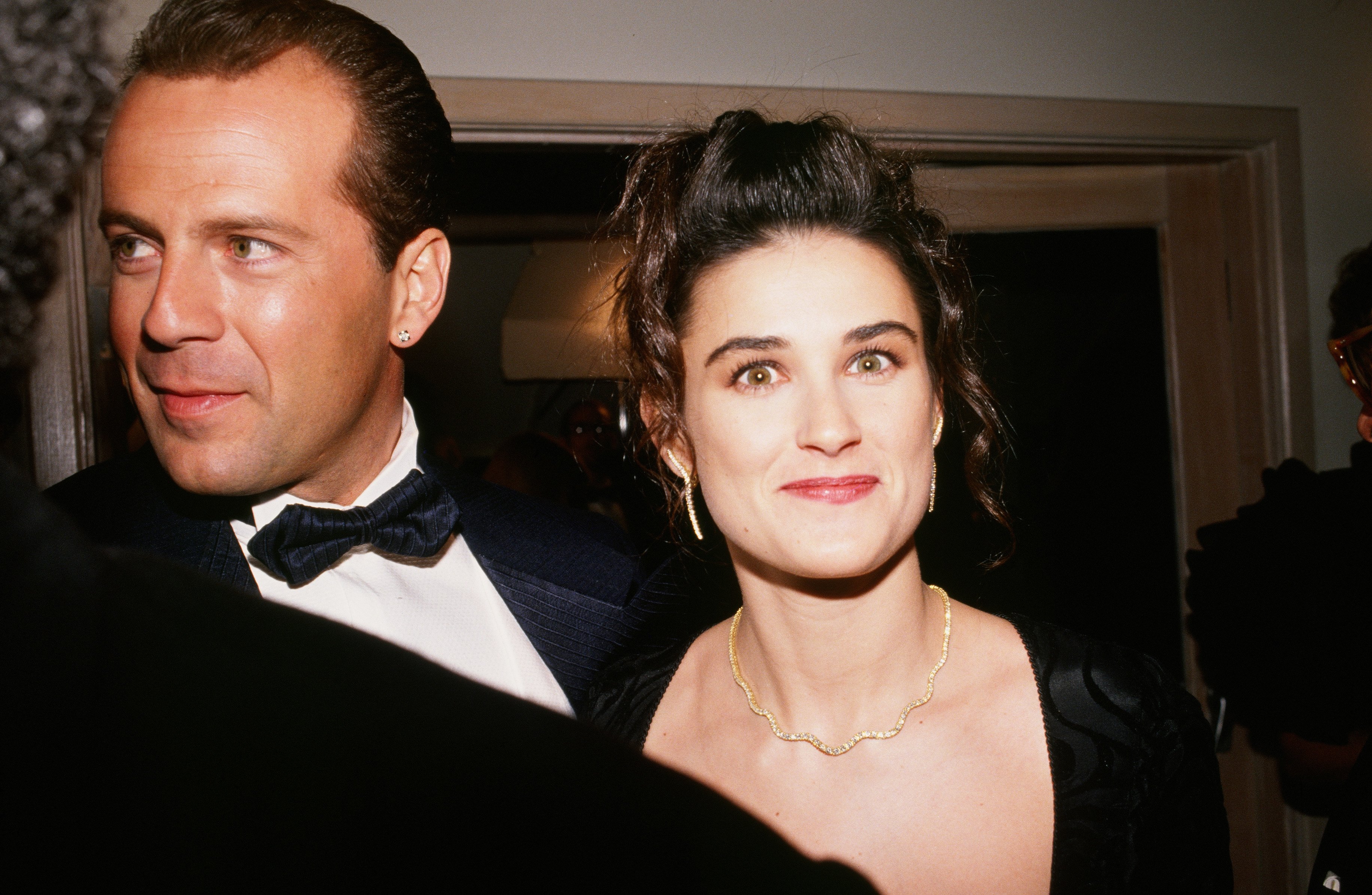 But a few years later while shooting "G.I. Jane," the trouble in their relationship became apparent when Bruce never visited Demi on set.  The couple appeared together for the movie's premiere in 1997, but according to the producer they already had problems for about two years and that "they were more like comrades, supporting each other at a public event."
Meanwhile, the couple continued to focus on their acting careers and taking care of their daughters. "They're both good parents," Susie Hart, an acquaintance of Demi said. "Bruce is more the disciplinarian. Demi is the more carefree type. She's more like a big sister or girlfriend."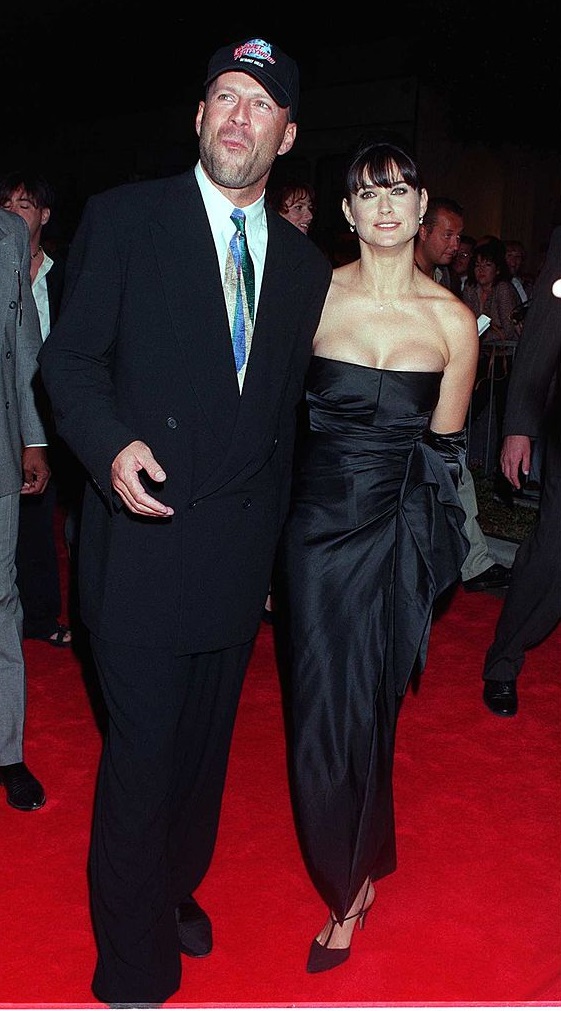 Shortly before Bruce's movie, "Armageddon" premiered in 1998, news of their separation hit the media. Demi Moore and Bruce Willis were one of the hottest couples in the industry at a time. Although Demi and Bruce tried to raise their kids with love in Idaho, their separation brought other events to the table. The kids were soon exposed to the world and everything that came with it. However, a lengthy separating followed before Bruce filed for divorce on October 18, 2000, in Haily's Blaine County courthouse.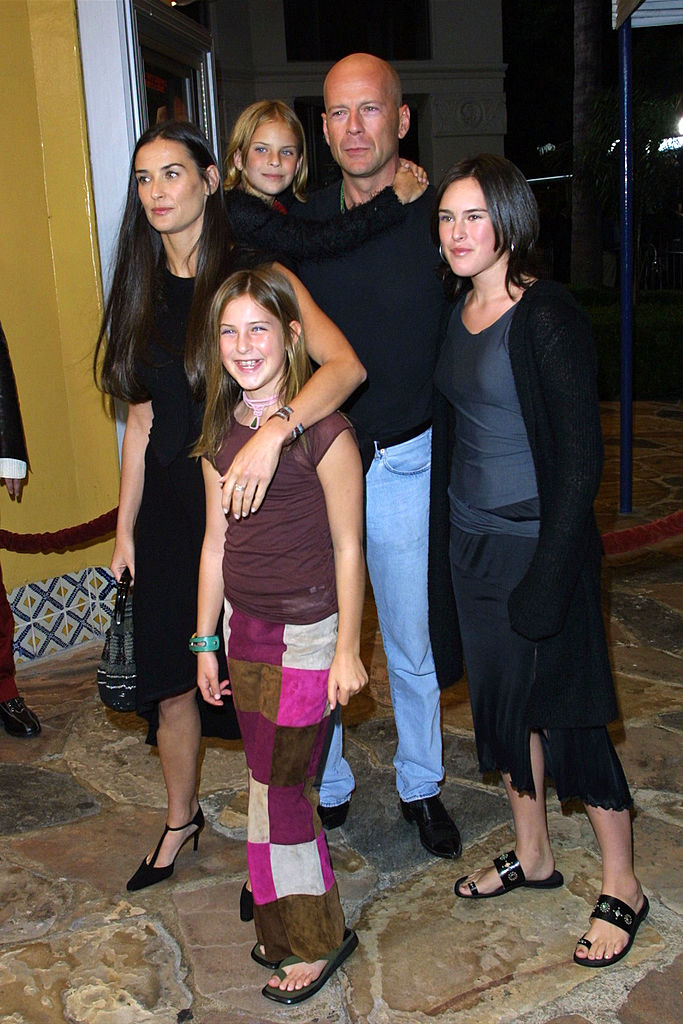 During that time, the couple divided their $20 million-worth joint real estate in Hailey and made sure their daughters had time to adjust to their impending split. "They wanted to make sure the kids were really grounded," a friend told PEOPLE.
Go to the next chapter to find out Demi's relationship with Ashton Kutcher and details about her beautiful daughters.