'The Crown' Implied Prince Philip's Adultery. But Is It True?
CHAPTER 3
The Russian Ballerina
The second season of "The Crown" implied that the Greek Prince was romantically involved with a Russian Ballerina named Galina Ulanova. The show describes how, amidst infidelity rumors, Elizabeth sent his husband on a five-month cruise on the royal yacht Britannia. 
Before leaving, she found a picture of Galina Ulanova, a stunning ballerina who performed with the Bolshoi Ballet in London. There is another scene in which Elizabeth meets Ulanova at one of her performances. So the question now is: did Philip have an affair with the Russian dancer? 
Tobias Menzies Will Play Prince Philip in The Crown https://t.co/2OWJiiMpmb pic.twitter.com/nEJsCGvlQ2

— TOWN&COUNTRY (@TandCmag) March 28, 2018
According to Vanity Fair, there is no clear evidence to prove that Philip and Ulanova ever met or had a fling. There is a slight possibility of a formal introduction during the ballerina's 1956 tour around London since The Royal Opera House site notes the royal family as audience members. 
But more than that is highly doubtful for several reasons. The first one is Ulanova's tight agenda riddled with performances, trips, and rehearsals that gave her no time to hook up with Philip. Moreover, the Russian female was reserved, private, and rumor had it that she was also lesbian. To top it all off, she was 11 years older than Philip, so did not fit Philip's mold of young and fun ladies.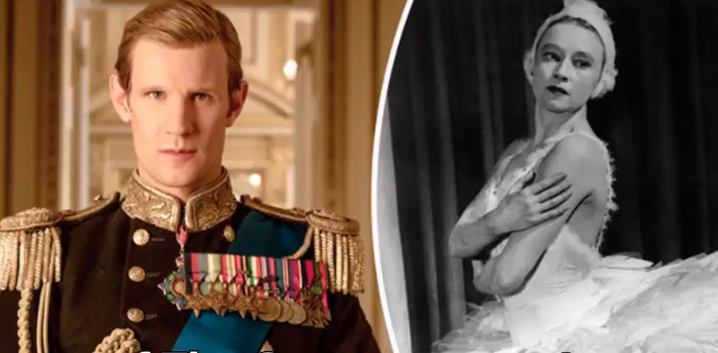 Go to the 'Next chapter' to learn about Pat Kirkwood.