Body Language Expert Spots One Difference Between Eugenie and Harry's Wedding Photos That Says a Lot About Relationships Within Royal Family
CHAPTER 2
SITTING ARRANGEMENT AND SPACES
In Harry and Meghan's picture with their families, everyone is tightly packed together and Meghan's mom, Doria, stands close by her side. She's so close that Meghan is even touching her. On the other side, Harry's father, Prince Charles, stands close to his son next to his wife, Camilla.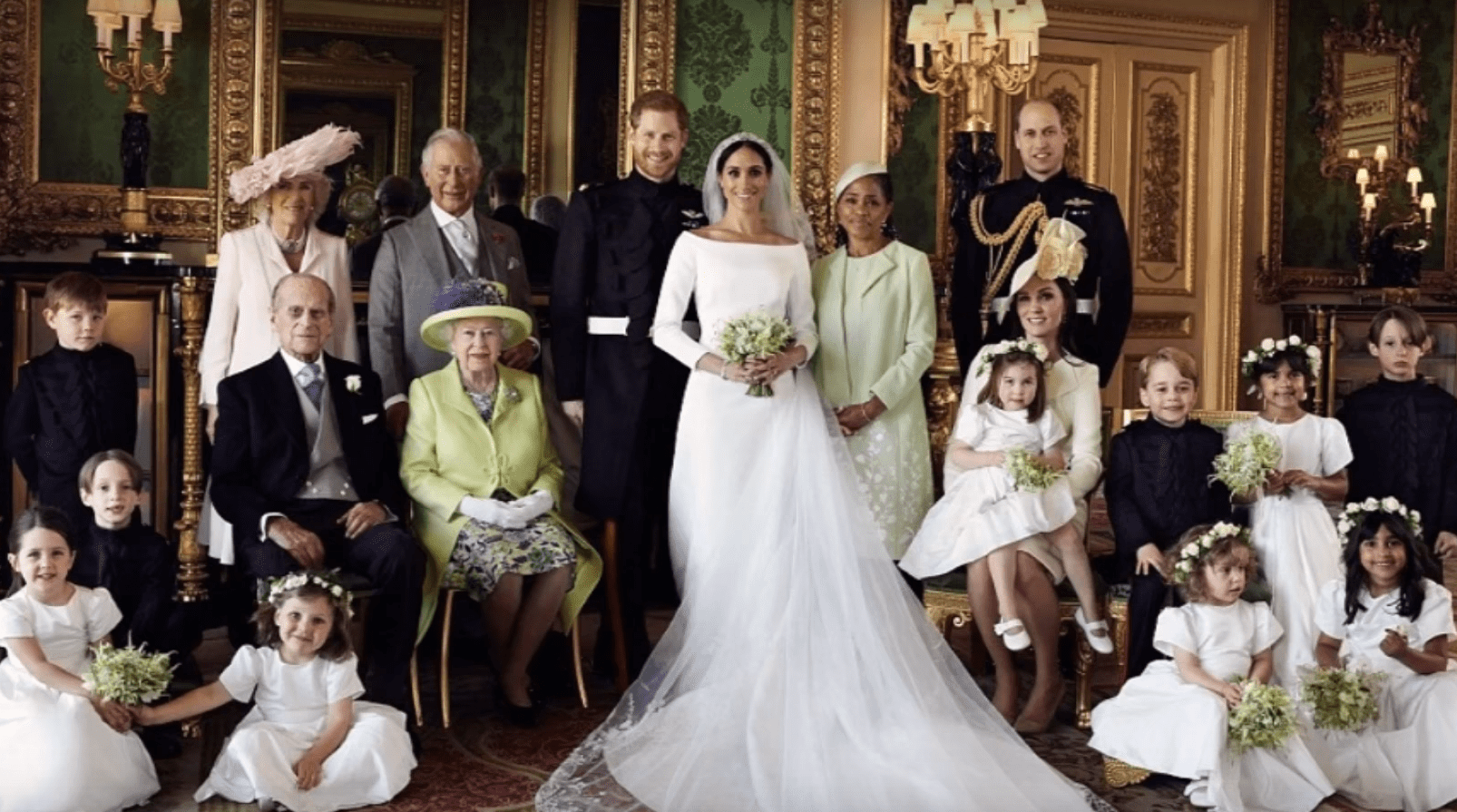 The queen and Prince Philip are sitting on chairs in front of them. Alex Bramall, Eugenie's photographer, would have set up the shot how he wanted it to look, so we can't read into the emotions too much. No matter what people say, this is a beautiful photograph and one to be treasured by the happy couple.
The matching background compliments the clothing for that special occasion and gives it that much more significant volume. These photographers have really gone out of their way to get the perfect picture for the entire royal family.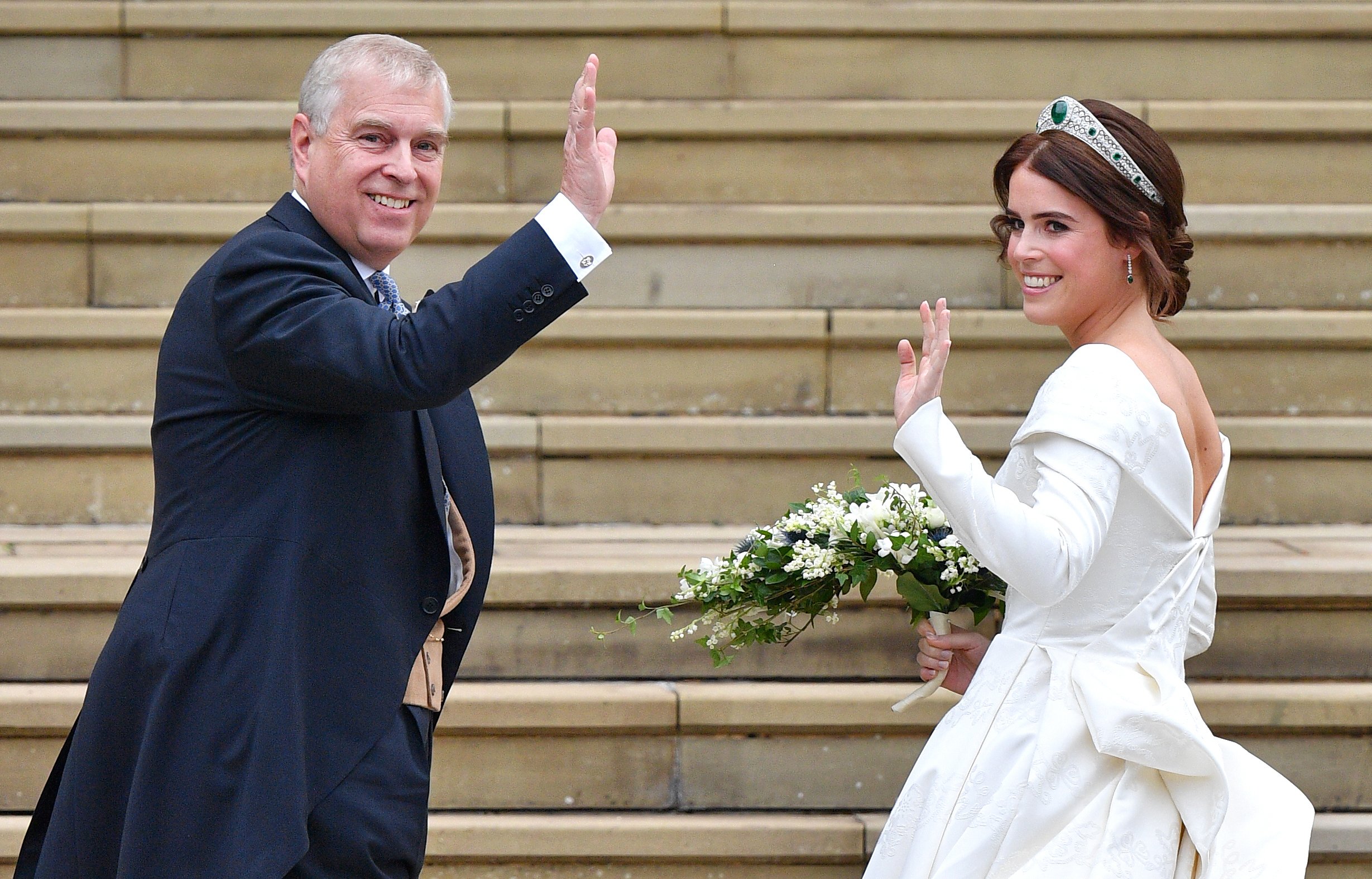 In this second photograph released by Princess Eugenie and Jack Brooksbank, Prince George and Princess Charlotte are pictured with other members of the royal family, including the queen and the Duke of Edinburgh. However, in Eugenie's snap, there is a considerable gap between the bride and her parents, Sarah Ferguson and Prince Andrew.
There is a lot of space in the photo on Eugenie's side, with a gap between her and her sister, Princess Beatrice. Princess Eugenie and Jack Brooksbank's picture was a wider shot and had much more space. On Jack's half of the image, his mother, father, and brother stand close by his side. Do you spot the difference? At least they're all smiling!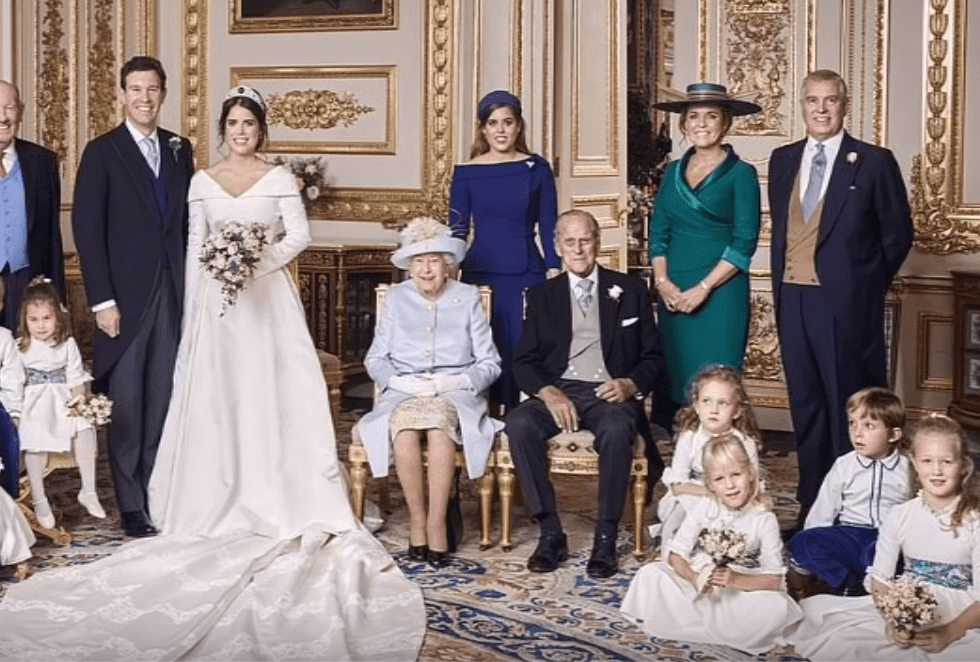 There was, however, one big difference between the photos, and it has to do with the spacing between the couples and their relatives. It could be that Sarah Ferguson has been moved to the right of the photo thanks to her rocky history with the royal family. It's relatively normal to have equal spacing between family members in a picture, but these photographers know what they're doing.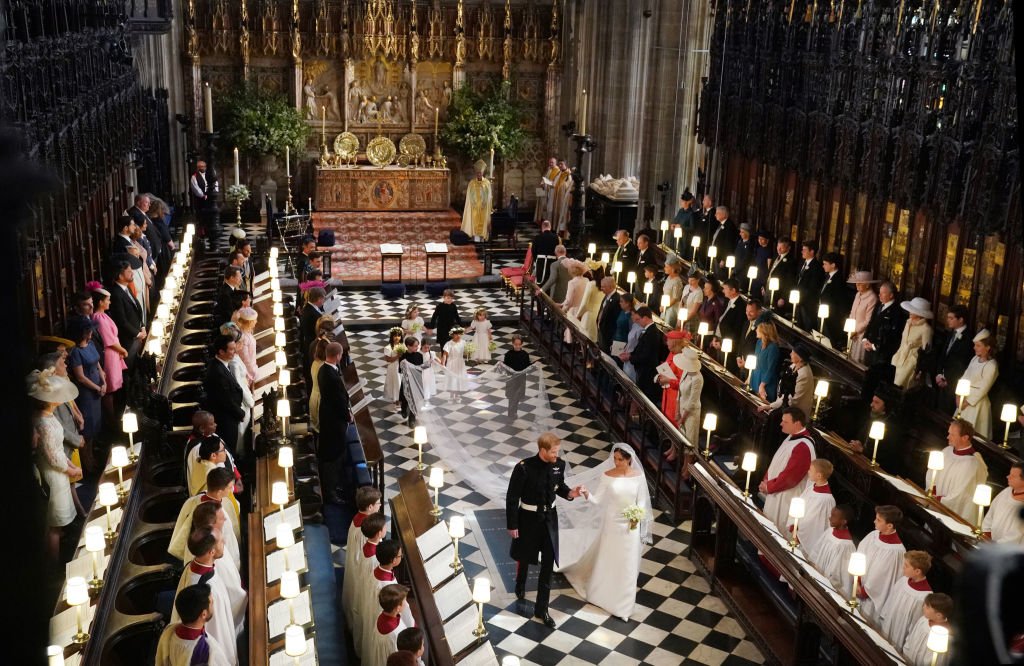 She famously caused one of the family's biggest scandals in 1992 when photographs of her "financial advisor" sucking her toe were published in the media just months after her split from Prince Andrew. It has been reported that Prince Philip has had a rocky relationship with the Duchess of York ever since.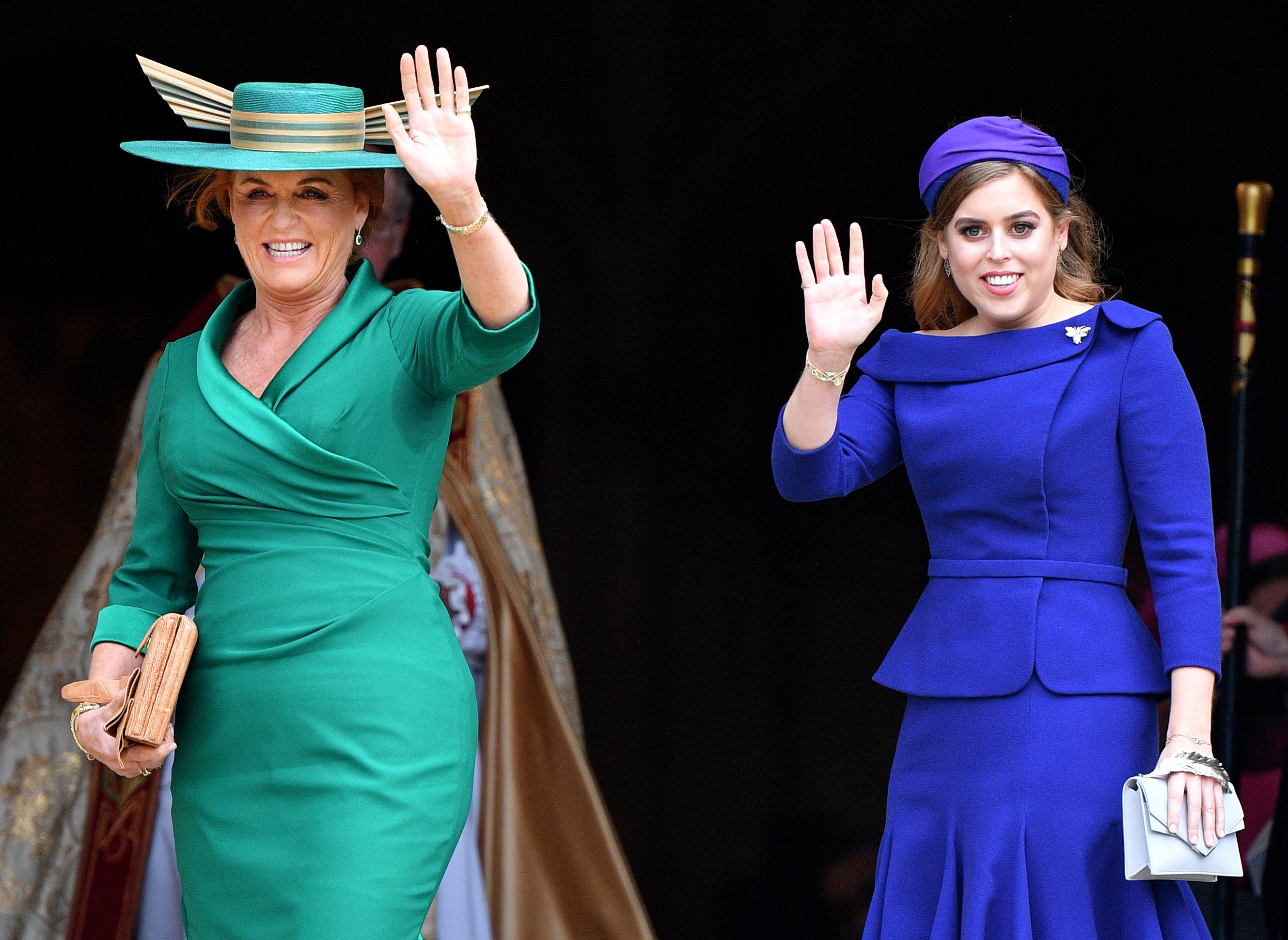 Go to the 'Next chapter' to find out more details about the difference between Eugenie and Harry's wedding photos.