Meet the 'Grey's Anatomy' Cast's Real Life Spouses
For fifteen seasons, the hit television medical drama "Grey's Anatomy" kept fans on the edge of their seats with unexpected plot twists, while the actors lead normal lives with their real-life spouses. So if you want to know all the details about it, this is your lucky day. Today, we'll dive in the Seattle Grace Hospital to learn all the nuts and bolts of our favorite doctors. Shall we?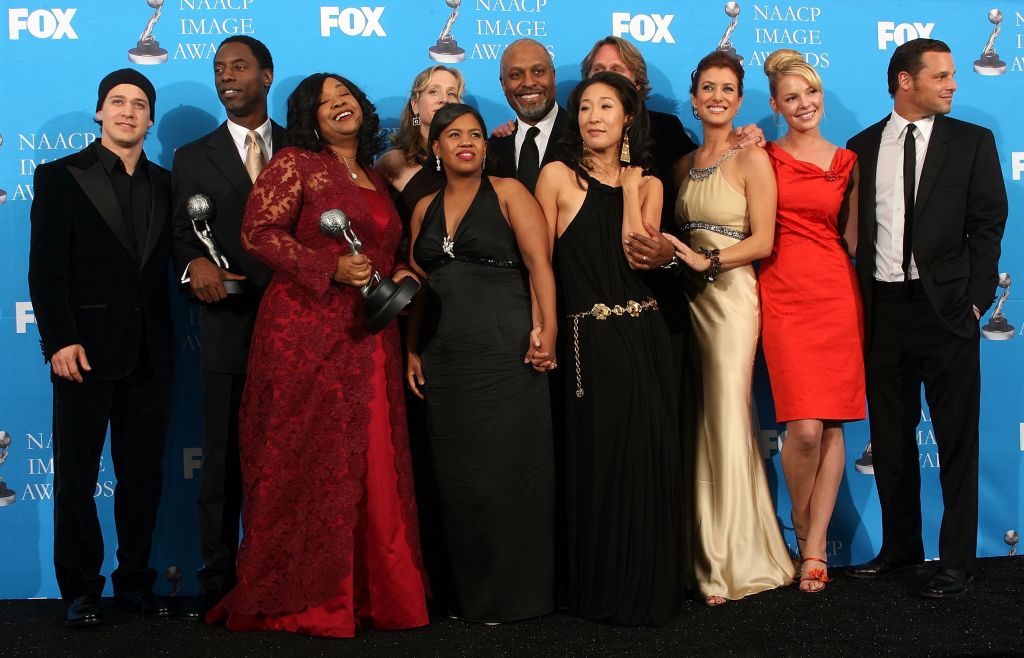 THINGS THAT YOU MIGHT NOT KNOW ABOUT THE SHOW
If you are a fan of "Grey's Anatomy," there is every likelihood that you know a lot about the longest-running scripted show on ABC such as the fact that has been airing for 14 years, right? However, we are pretty sure that you won't believe your eyes when reading the intriguing details that we have here. 
For instance, did you know that the title of the show was taken out of an actual medical textbook? It was called "Gray's Anatomy" and is still being sold these days, and showrunners came up with it after three changes. We guess options like "Surgeons" or "Complications" did not fit like "Grey's Anatomy."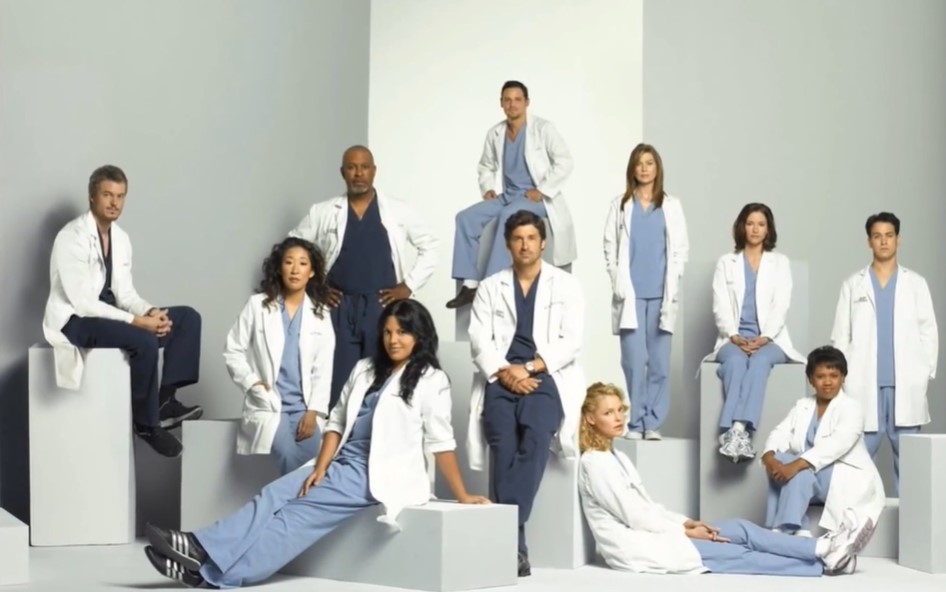 On the other hand, we all know that our favorite drama scenes take place at the fictional hospital called Seattle Grace. Nevertheless, for some scenes, producers have used a real clinic in Los Angeles, California: The Veterans Administration Sepulveda Ambulatory Care Center. What they don't use is real organs (thankfully). But have you ever wondered how they make them so real? Surprisingly, they use cow parts and fake blood that is made up of red jelly and chicken fat! 
And last but not least, the only original cast members that stayed with us up to season 15 are four: Ellen Pompeo, Justin Chambers, Chandra Wilson, and James Pickens Jr, which takes us to the good news that the show is coming back for season 16! And we have a lot of questions about that, but let's hold them there for a while. Now, let's dive in our beloved actors' love lives.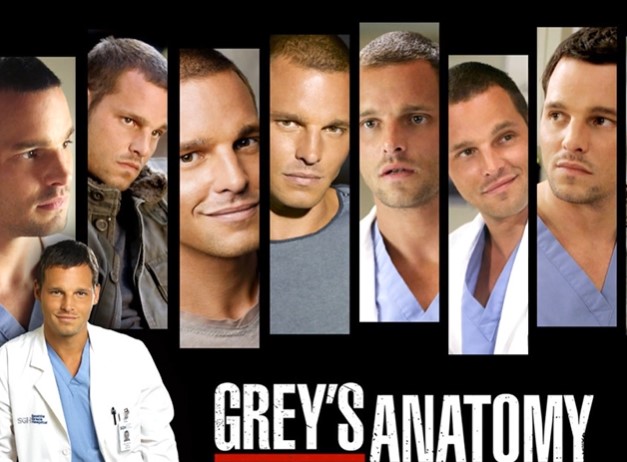 ELLEN POMPEO
Starring as Meredith Grey in the hit medical drama, Ellen found the onscreen love of her life. In real life, Ellen sees her marriage to the music producer Chris Ivery as "meant to be." The couple met in a Los Angeles grocery store in 2003 while shopping and began dating six months later, just to find out that they grew up living minutes away from each other near Boston.
When Ellen and Chris got married in 2007, they did so in secret. Mayor Michael Bloomberg officiated their New York City Hall ceremony with the First Deputy Mayor, Patricia Harris as a witness. Since then they grew to a family of five after welcoming their firstborn, Stella Luna in 2009, followed by Sienna May in 2014, and lastly their son, Eli Christopher, born in 2016.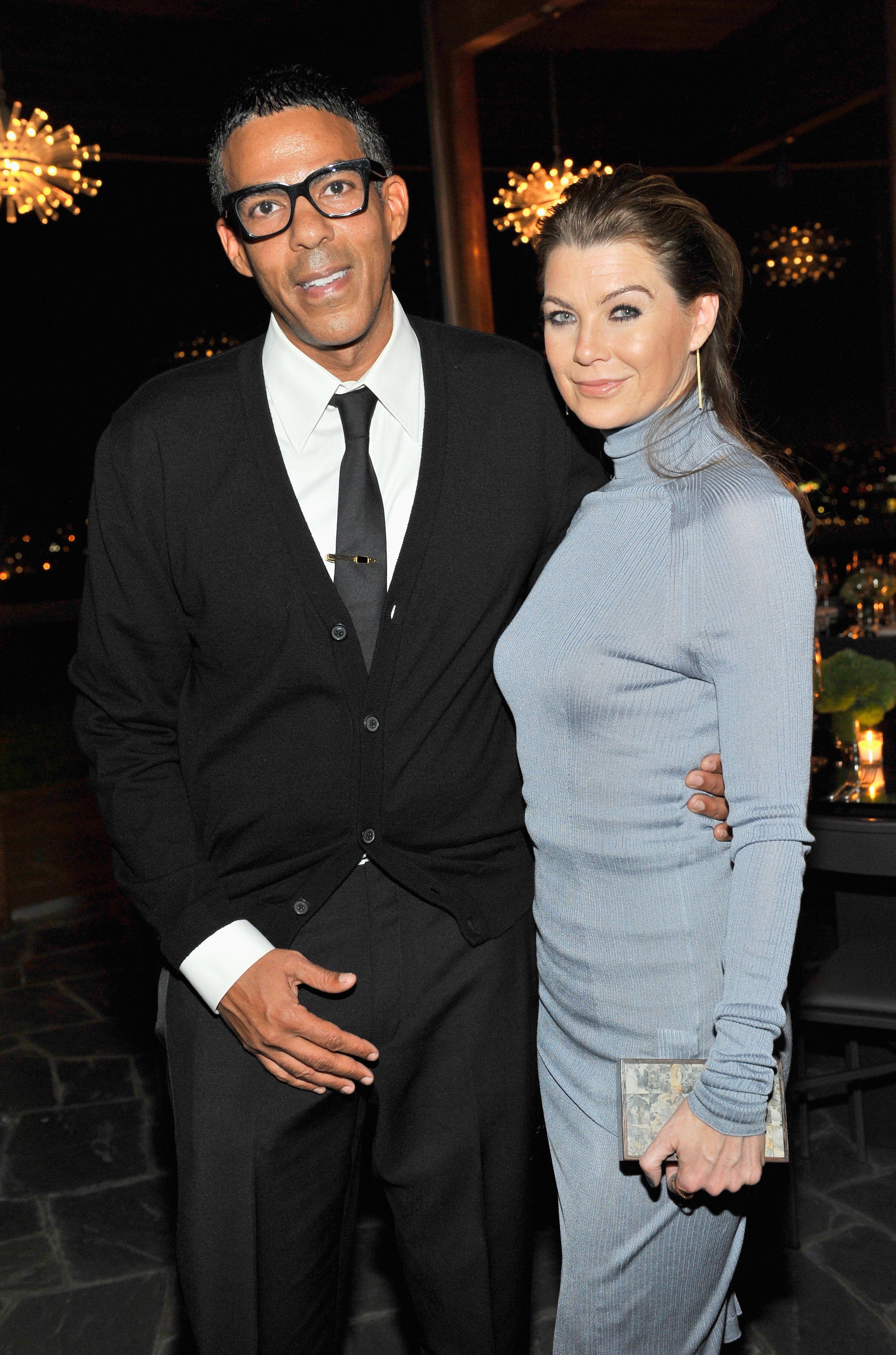 But we cannot help but wonder if the main star of the show is coming back for another season. After all the plot twists and doctors' deaths that the show has had, anything can happen, can't it? Fortunately, you can rest assured that Ellen IS reprising her role one more time for the delight of her million fans. According to Good Housekeeping, the star of the show signed a contract last year for seasons 15 and 16, turning her in the highest-paid leading actress in the history of primetime drama shows. 
KATHERINE HEIGL
The blond beauty, Katherine Heigl and her husband, Josh Kelley met when she appeared as his love interest in his 2005 music video "Only You." The couple got engaged in June 2006 after Katherine hinted in that direction and decided to tie the knot a year and a half later.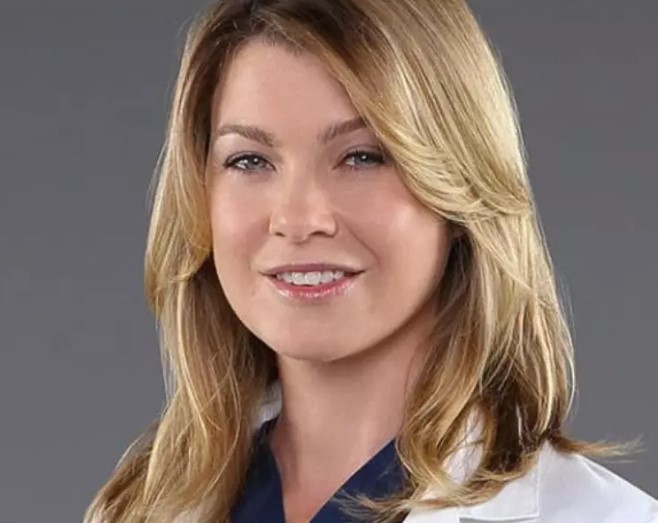 Josh and Katherine got married at the Stein Eriksen Lodge in Park City Utah on December 23, 2007, and started expanding their family two years later. In 2009, the couple adopted Naleigh from South Korea, followed by the adoption of Adelaide in Louisiana in 2012. Four years later, Katherine gave birth to their biological son, Joshua Jr.
T.R. KNIGHT
For a good portion of his time on "Grey's Anatomy," T.R. starred as the best friend and lover (for a short time), of Dr. Izzie Stevens, played by Katherine Heigl. While T.R. played the character of the straight Dr. George O'Malley on the show, he came out of the closet in 2007, two years before he left the show.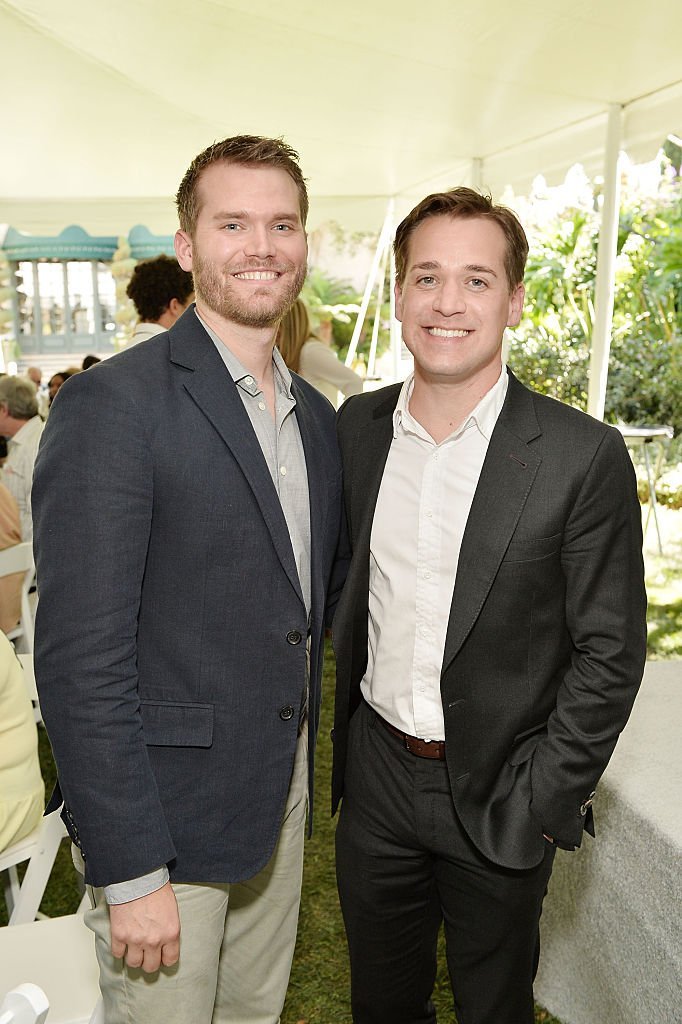 The end of his time on Grey's Anatomy marked a new beginning for the actor as he met Patrick Leahy soon after at a dinner party thrown by mutual friends in New York. T.R. and the writer/ballet dancer decided to get married in 2013, and the actor took the weekend off from his off-Broadway starring in "Romeo and Juliet" in October that year to tie the knot in upstate New York.
JUSTIN CHAMBERS
While Justin plays the suave Dr. Ale Karev on "Grey's Anatomy," he is very much the family man in real life. Married to the model Keisha Chambers since 1993. Soon after, the couple started building their family to include five children, Isabella, the twins Kaila and Maya, Eva, and Jackson. Since then, the couple moved from New York City to Los Angeles, where they wouldn't mind adding another child to the family, even with Jackson already in his teens.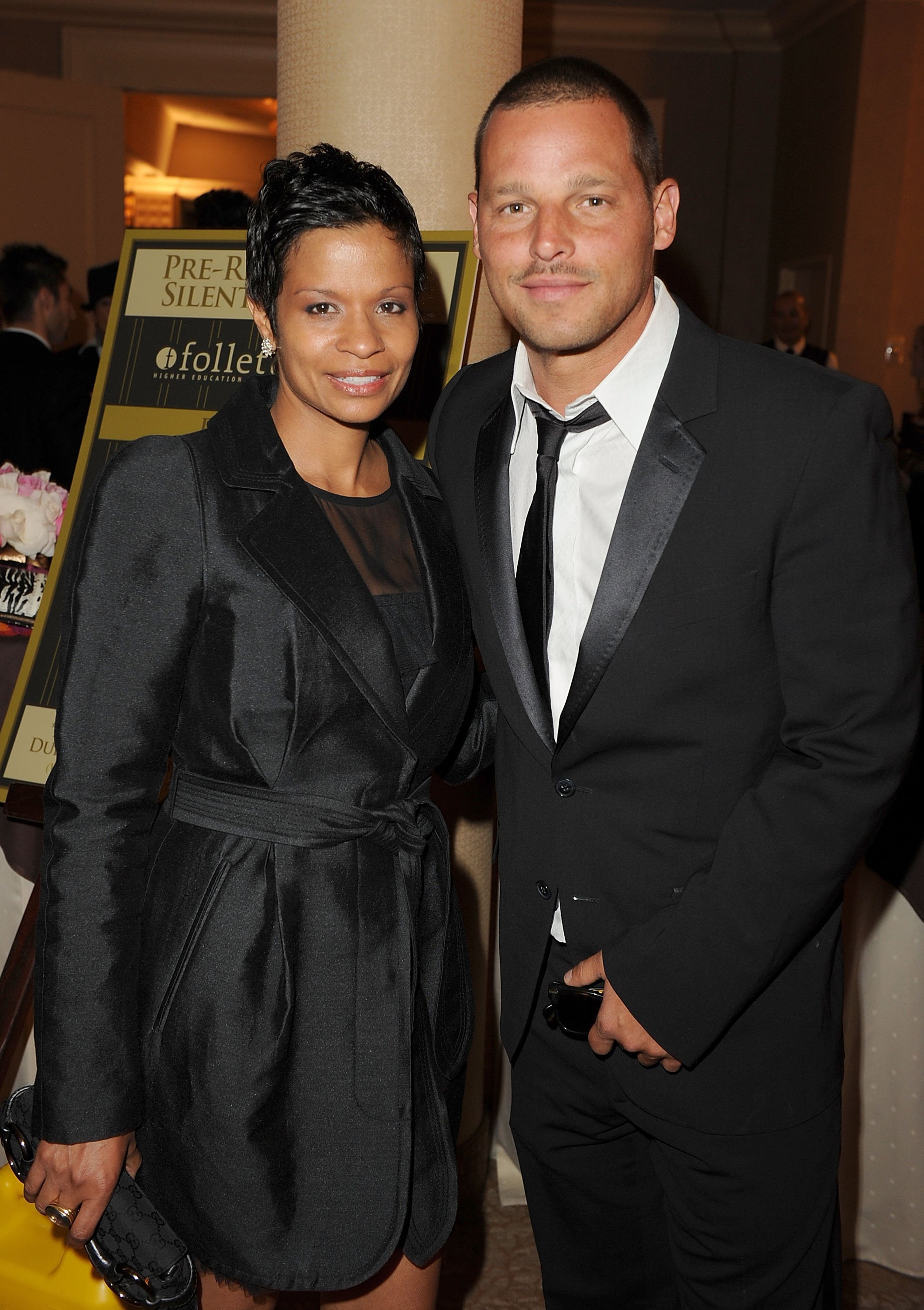 JAMES PICKENS JR.
Married to the former singer, Gina Taylor since 1994, James helped Gina realize her dream of becoming a restauranteur in 2015. With her husband's full support, Gina opened a Southern-style eatery in North Hollywood called Forks 'N the Road that focuses on little-known and authentic Southern dishes. James starred in the medical drama as Dr. Richard Webber since its start in 2005.
KIM RAVER
Kim stars as Dr. Teddy Altman, Owen Hunt's longtime best friend on "Grey's Anatomy." In real life, the actress married the writer and director, Manual Boyer in 2000 after they met at a New York City swimming pool. Since then, Kim and the French filmmaker welcomed two sons, Luke West born in 2002, followed by Leo Kipling born on October 9, 2007.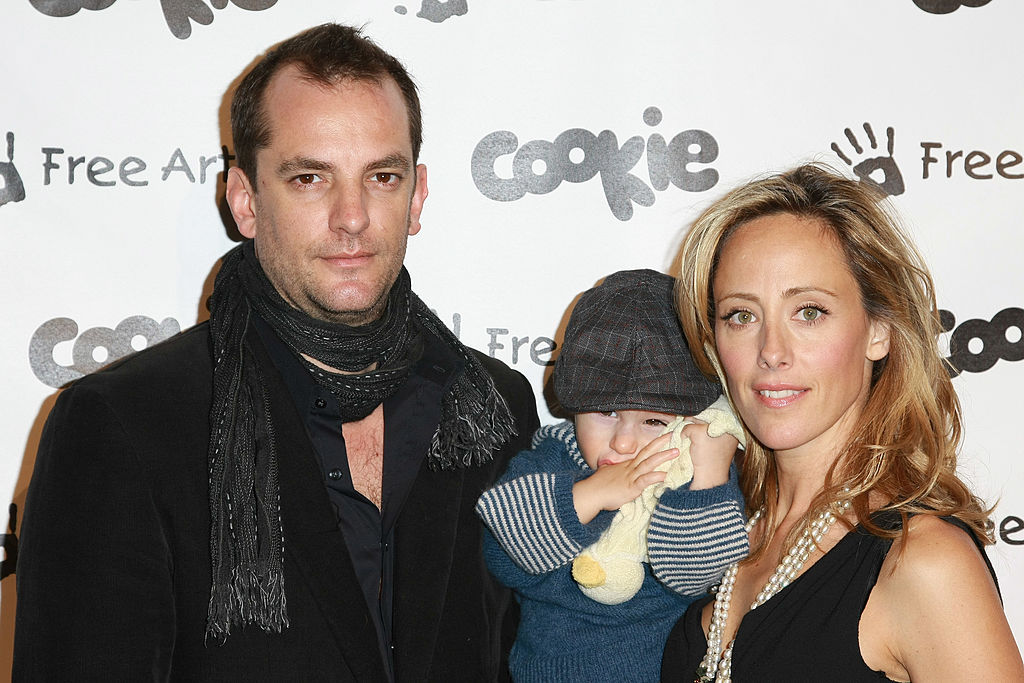 KEVIN MCKIDD
Kevin joined the medical drama in its fifth season as the trauma surgeon Owen Hunt. While the actor had several relationships on the show, he is currently married to his second wife Arielle Goldrath, a private chef. His marriage to Jane Parker lasted 17 years, and the two have a son, Joseph and a daughter, Iona together, and the pair divorced in December 2016.
Just over a year later, on March 2018, Kevin and Arielle got hitched at Calamigos Ranch in Malibu, California with Arielle pregnant with their first child and son, Aiden. The couple welcomed their second child, Nava, on July 27, 2019.
CATERINA SCORSONE
Starring as the emotional and talkative neurosurgeon Amelia Shepherd in "Grey's Anatomy," Caterina is happily married to Rob Giles of "The Rescues." The couple got married in Toronto, Canada on June 2009 and have since grown to a family of four since the birth of their two daughters. Caterina gave birth to Eliza on July 6, 2012, followed by the birth of Paloma Michaela on November 8, 2016.
GIACOMO GIANNIOTTI
Giacomo joined the "Grey's Anatomy" cast in 2015 as the handsome Italian Dr. Andrew DeLuca. Since then, the actor found love with the makeup artist, Nichole G and the couple got engaged over Thanksgiving weekend in 2017. The couple got married at Villa Pocci, which is romantically situated on a lake overlooking Castel Gandolfo in Rome, Italy, on April 28, 2019.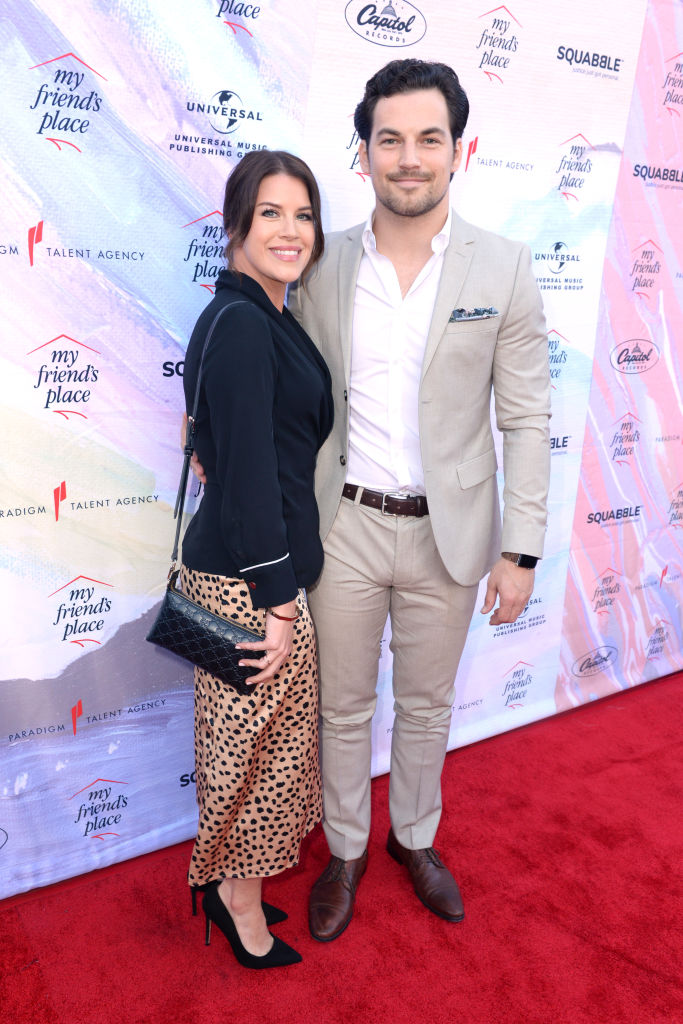 SARAH DREW
Sarah joined the cast as Dr. April Kepner in 2009. Although she had a failed onscreen marriage, the actress cherishes her marriage to the UCLA lecturer, Peter Lanfer. While the couple initially met working together as camp counselors before Sarah became an actress, Peter wooed her with hand-written letters.
They ultimately went on their first date almost a year later, and the rest was just history. After the couple got married in June 2002, Sarah gave birth to their first child and son, Micah in 2012, followed by the birth of their daughter, Hannah in 2014.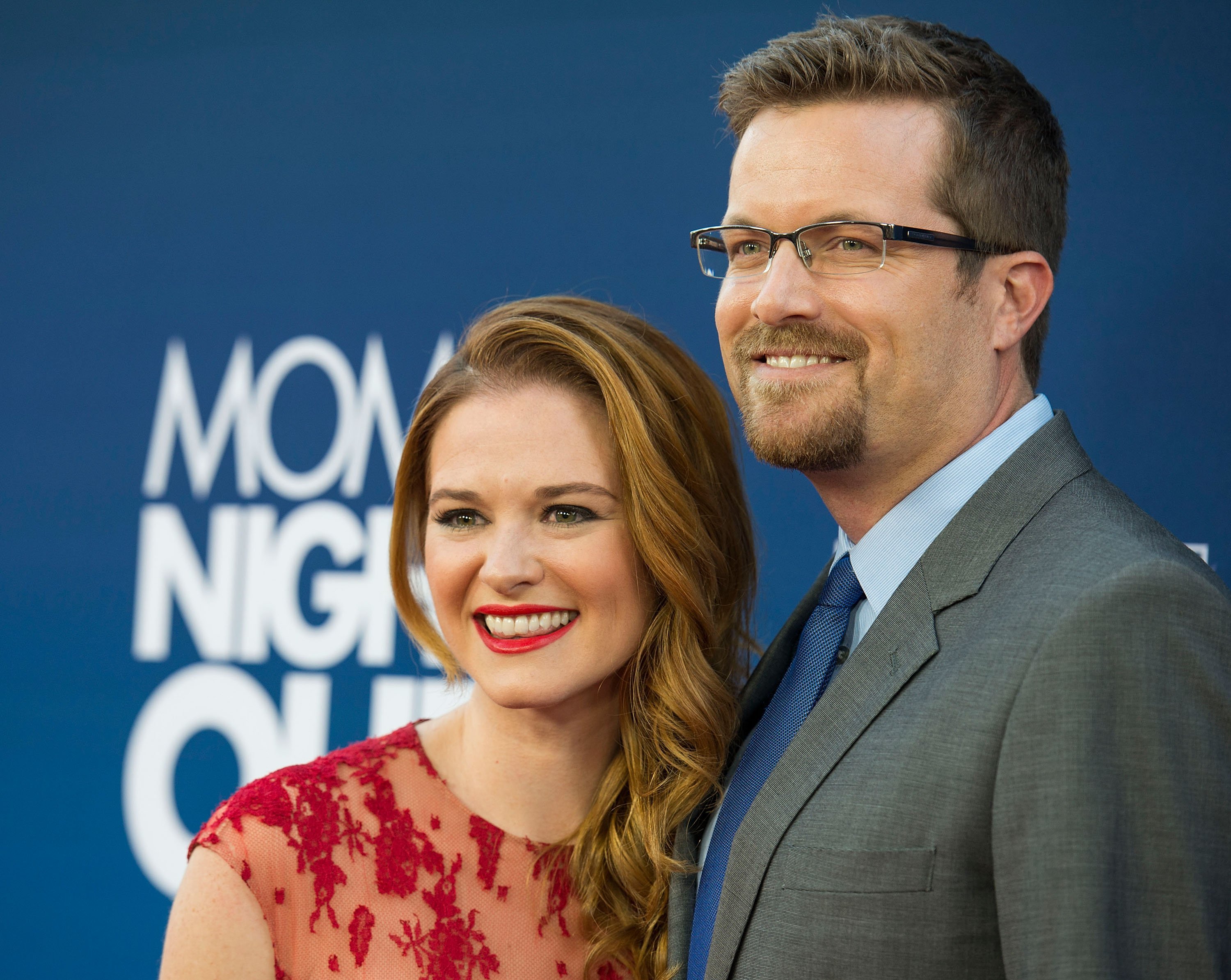 CAMILLA LUDDINGTON
Starring as Dr. Jo Wilson since 2012, Camilla married the actor Matthew Alan on August 17, 2019. By then, the couple had already started building their family when Camilla announced her pregnancy on Instagram on October 26, 2016. Camilla gave birth to their bundle of joy in April 2017, followed by their engagement on December 31, 2017.
SANDRA OH
While fans got to know Sandra as Dr. Cristina Yang on the medical drama, she is one of two currently divorced actors on the show. The actress married the critically acclaimed filmmaker, Alexander Payne in 2003 after three years of dating. The following year, she made her breakthrough into acting in Alexander's drama "Sideways," their first and only collaboration.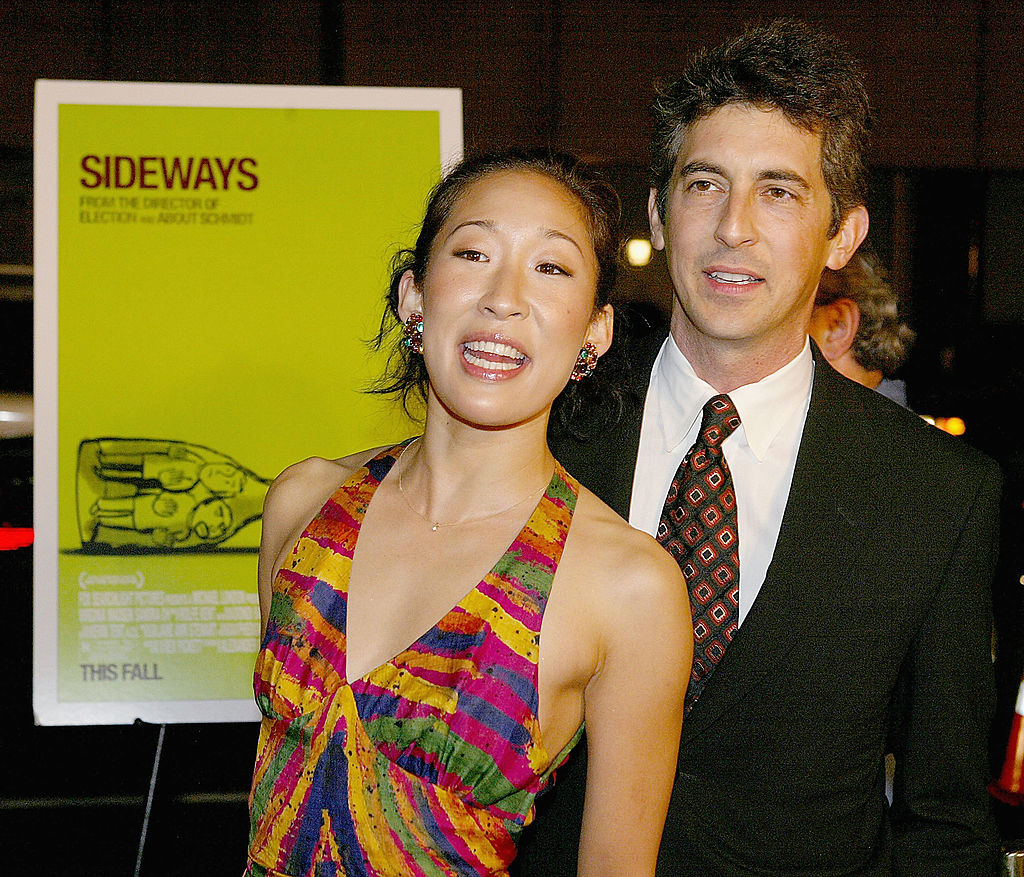 The couple announced their separation in 2005 and finalized their divorce in 2007. Despite being a public figure, Sandra prefers keeping her personal life out of the media and never publicly spoke out about her split from Alexander. Similarly, speculation about Sandra's love life remains just that. Even though she is rumored to be dating, the actress hasn't confirmed any details.
JESSE WILLIAMS
Jesse starred as Dr. Jackson Avery since 2009. His onscreen marriage in "Grey's Anatomy" ended in divorce, and so did his real-life marriage to Aryn Drake-Lee. The couple dated for over five years before they got married in Los Angeles on September 1, 2012, and have a daughter, Sadie, and a son Maceo born in 2015.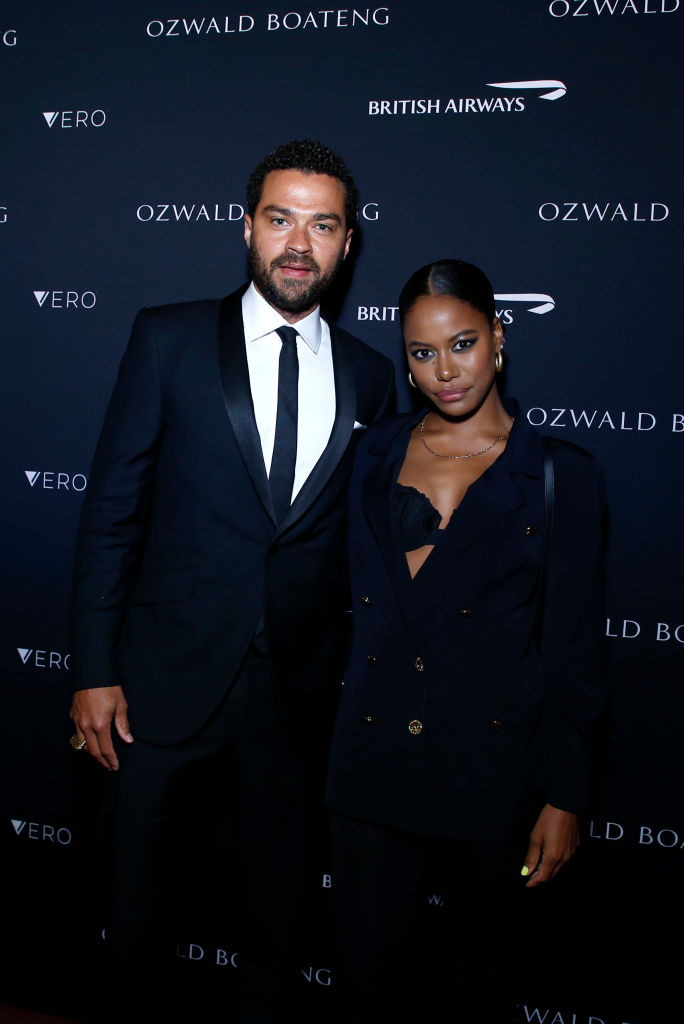 On April 11, 2017, Jesse officially filed for divorce from the real estate broker and made his red carpet debut with his new girlfriend and actress, Taylour Paige at the Ozwald Boateng Harlem runway show at the Apollo Theater in New York City on May 2019.
FRIENDS: SANDRA OH AND KEVIN MCKIDD
On the show, the pair harbored a relationship with its 'ups and downs.' It was so real that it received commendation from fans for its genuineness and profound interpretation. Sandra and Kelvin would later translate this relationship to real life. You could tell on social media with the way the two relate and excite each other ventures, and one can easily deduce that these two are best buds. They are everything you can want in a friendship.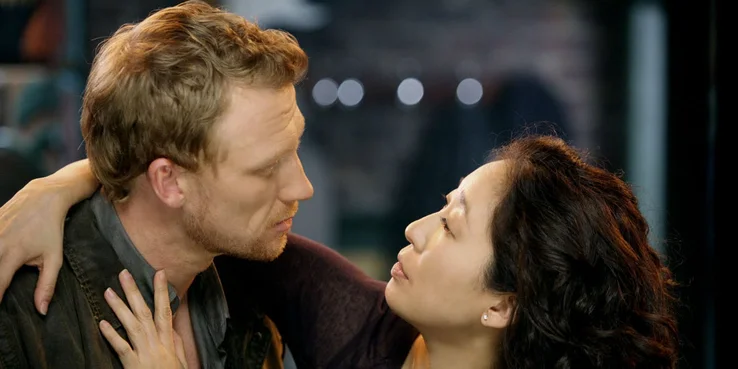 FRIENDS: JERRIKA HINTON AND CAMILLA LUDDINGTON
The characters of Jerrika Stephanie Howard and Camilla's Jo Wilson were inseparable as they bonded with reckless abandon on the show. As close as they were in the show is the same way they are in real life. Their friendship transcended the show, and now, they are still best of buddies even when Camilla's character was killed off.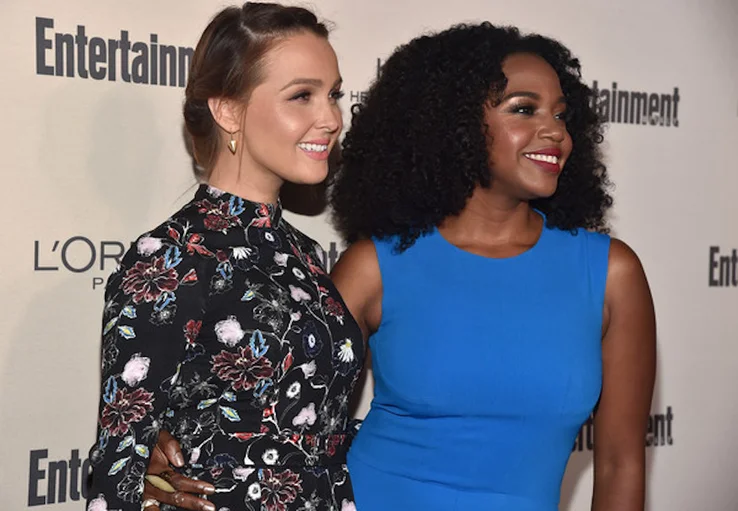 FRIENDS: ELLEN POMPEO AND SARAH DREW
When fans saw the character of Sarah Drew killed off, the decision didn't go well with many of them as they felt there was something behind it. Then reports started making the raves that both Sarah and Jessica Hopshaw left because of a pay conflict in which Ellen was receiving more. Ellen came out to debunk the reports vehemently and paid tribute to Sarah as one of the people she admired the most on the show. Quite touching, huh?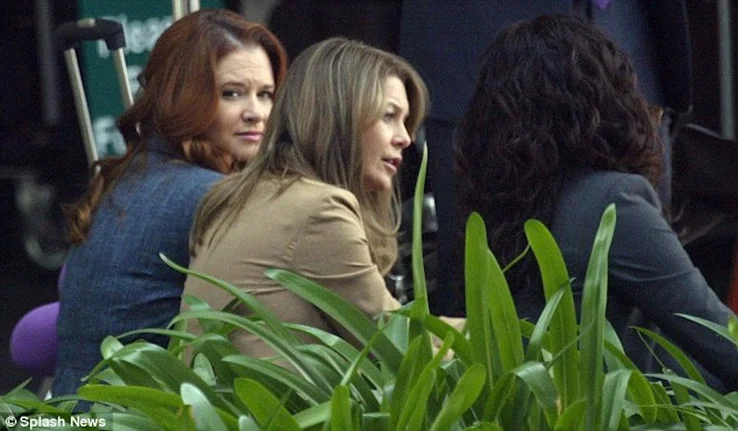 SO, ANY NEWS ABOUT SEASON 16?
Now that we know the romantic records of the best doctors on TV, it's time to reveal some shocking news about the upcoming season of the primetime series. Ellen Pompeo got fans all excited when she shared a picture of her first scene in the 16th season. So since it is clear that she will be there, who else is joining the new edition?
Showrunner Krista Vernoff teased the participation of one more actor, but she did not disclose who it was. She claimed, "I'm trying to get someone back. There's someone I'm hoping will make an appearance this year, [but] it's a real maybe. I'm trying." So, who could it be? It is pretty hard that Dereck "McDreamy" will come back from the dead; however, it did happen on season 15 with the "Day of the Dead" episode, so everything seems plausible.
However, some more realistic guesses are Cristina Yang or Callie Torres. This means that season 16 is going to be packed with brand new characters that have not been revealed yet. Meanwhile, we do know that some actors who have been guest stars previously will now be part of the cast. Those are actors Chris Carmack, Jake Borelli, and Greg Germann.
Regarding this, Vernoff stated:
"Chris, Jake, and Greg have been recurring for us as guest stars and have popped as fan favorites. We are excited to continue revealing their characters, and we are beyond thrilled to welcome them to the Grey's Anatomy family."
Wow! Did you know all those details in the romantic lives of our favorite doctors? And what about the next season of our beloved ABC drama season? We cannot wait to read your thoughts about who you believe is going to show up on this new edition. Don't leave without dropping a message in the comment section below!
Click 'Continue reading' to find out how Albert from 'Little House on the Prairie' looks now. He is 52 years old and looks more handsome than ever!