Bonanza' Sons Beyond the Show: What the Actors Had to Go Through In Real Life
Remember the cast of "Bonanza?" Pernell Roberts, Dan Blocker, and Michael Landon launched to fame with their roles as the sons on the show. The hit TV show, "Bonanza" was set during and after the Civil War. It told the story of a family living on a thousand-acre farm called Ponderosa. The family consists of the patriarch, Ben and his three sons, played by Pernell Robert's Dan Blocker and Michael Landon. Here are 30 facts about each of the actors behind Ben's sons.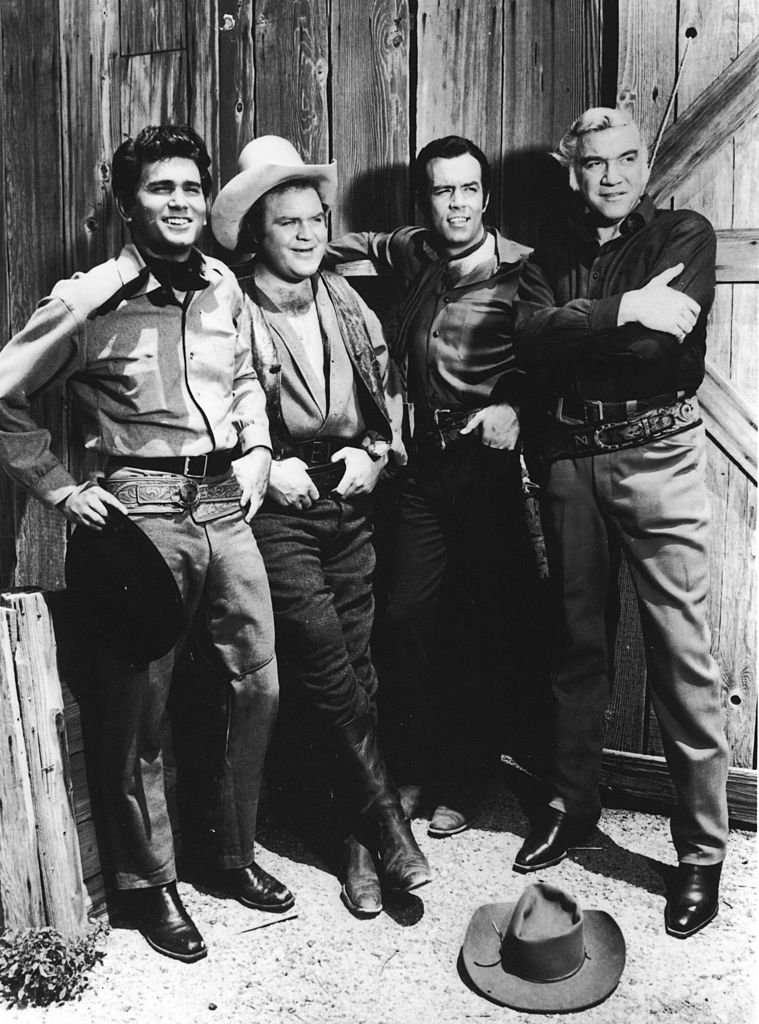 ---
Pernell Roberts
1.  Roberts started acting as a teen in school and church plays. While in high school, Pernell played the horn as a member of the school choir. He also was a member of the local USO group, where he sang. It would appear that high school was the only institution he completed.
2. Then in 1946, he enlisted in the Marines. While in the marines, he also played in the Marine Corps Band. Pernell was skilled at playing several instruments. These include the tuba, the horn, percussion, and sousaphone and he was almost invaluable as a member of the band.
---
3. In 1995, he bagged a Best Actor Drama Desk award for his role as the lead in an off-Broadway production of "Macbeth." The award was no mean feat considering the technicalities involved in the project. Pernell was able to pull it off magnificently, and that earned him global recognition.
4. He played Adam Cartwright, the eldest son "Bonanza." While the role launched him to fame, he left the show after the sixth season because he was not impressed with his character's development". He felt his character was getting limited in expression and equality.
---
5. Pernell Roberts was at the historic 1965 Voting Rights March in Selma. The march was led by the legendary Dr. Martin Luther King Jr. That's not a surprise as Pernell was known for his lifelong activism. He was always outspoken on infringement of rights. 
6. In 1979, he made an episodic come back to TV as the title character in "Trapper John, M.D." Wayne Rogers previously played the role. For his part, he received an Emmy nomination in 1981 for his scintillating delivery of being a chief surgeon.
---
7. Roberts also hosted and narrated "FBI: The Untold Stories." In what would later become his last appearance on series, Roberts lent his unique voice that has become a force in the industry to hosting and narrating the show. That happened between 1991-1993.
8. On January 24, 2010, he lost his two-year battle with pancreatic cancer. He was first diagnosed in 2007. Before his death, Roberts was deep in chemotherapy, and there were thoughts he might overcome it. The reverse would be the case, as his fourth wife survived him.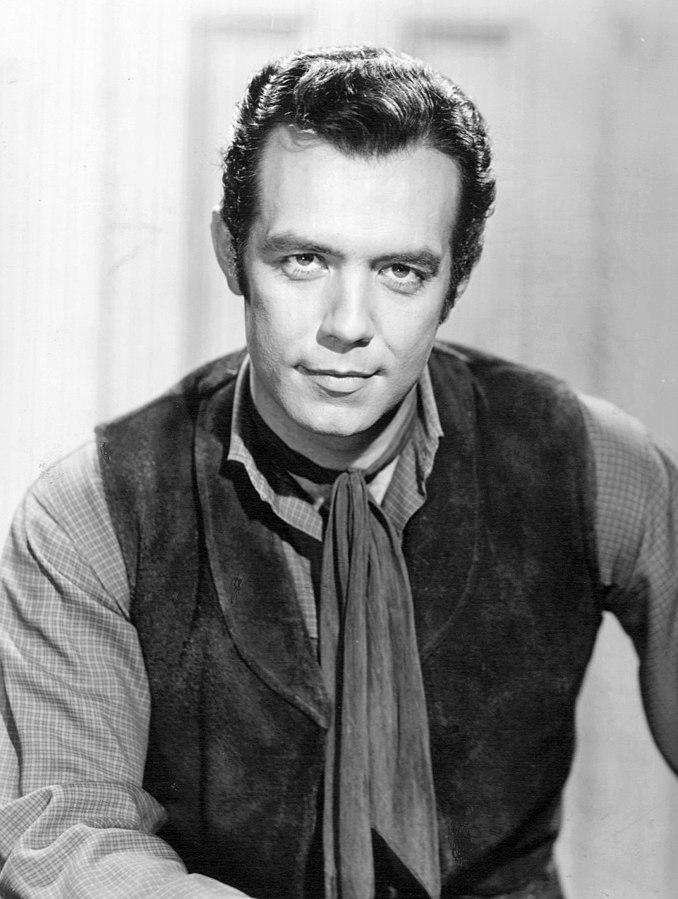 ---
9. He was married four times. From 1951 to 1959, Roberts was married to Vera Mowry Roberts, and then from 1962 to 1971, he was married to Judith Anna Roberts. He later married Kara Knack from 1972 to 1996. He was married to Eleanor Criswell from 1997 to 2010.
10. In his first marriage, he had only one son, Jonathan Christopher. The only child he would have after divorcing three times. He lost his only child in 1989 to a motorcycle accident. Before the accident became public, Pernell had managed to keep his private life confidential.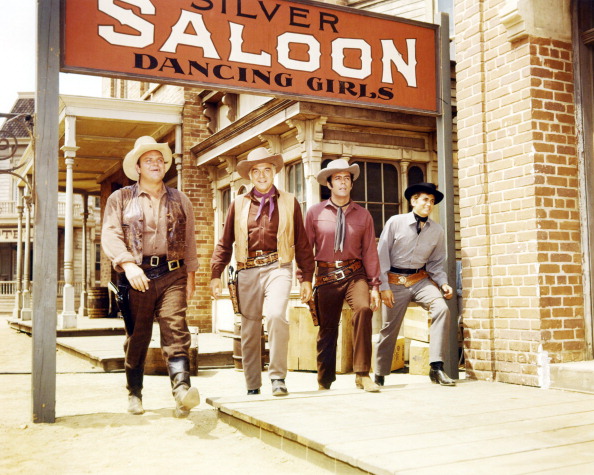 ---
11. In 1952, he moved to New York and began his work in "Broadway." Robert, however, didn't limit himself to broadway as he would later involve himself with other Off-Broadway' projects. He went on to perform in operas and ballets at the "North American Lyric Theatre," the "Equity Library Theatre," to name a few.
12. The actor who was born on May 18, 1928 was the only child of his parents, Minnie Myrtle Morgan Roberts and Pernell Elven Roberts, Sr. His father worked as a salesperson for "Dr. Pepper." Although he always had a passion for acting, he also tried his hand at getting an education which unfortunately didn't work out. The late actor attended the Georgia Institute of Technology but did not complete his education. In 1946, Robert enrolled in the Army to serve his country, but even while at that, he was always still an actor at heart.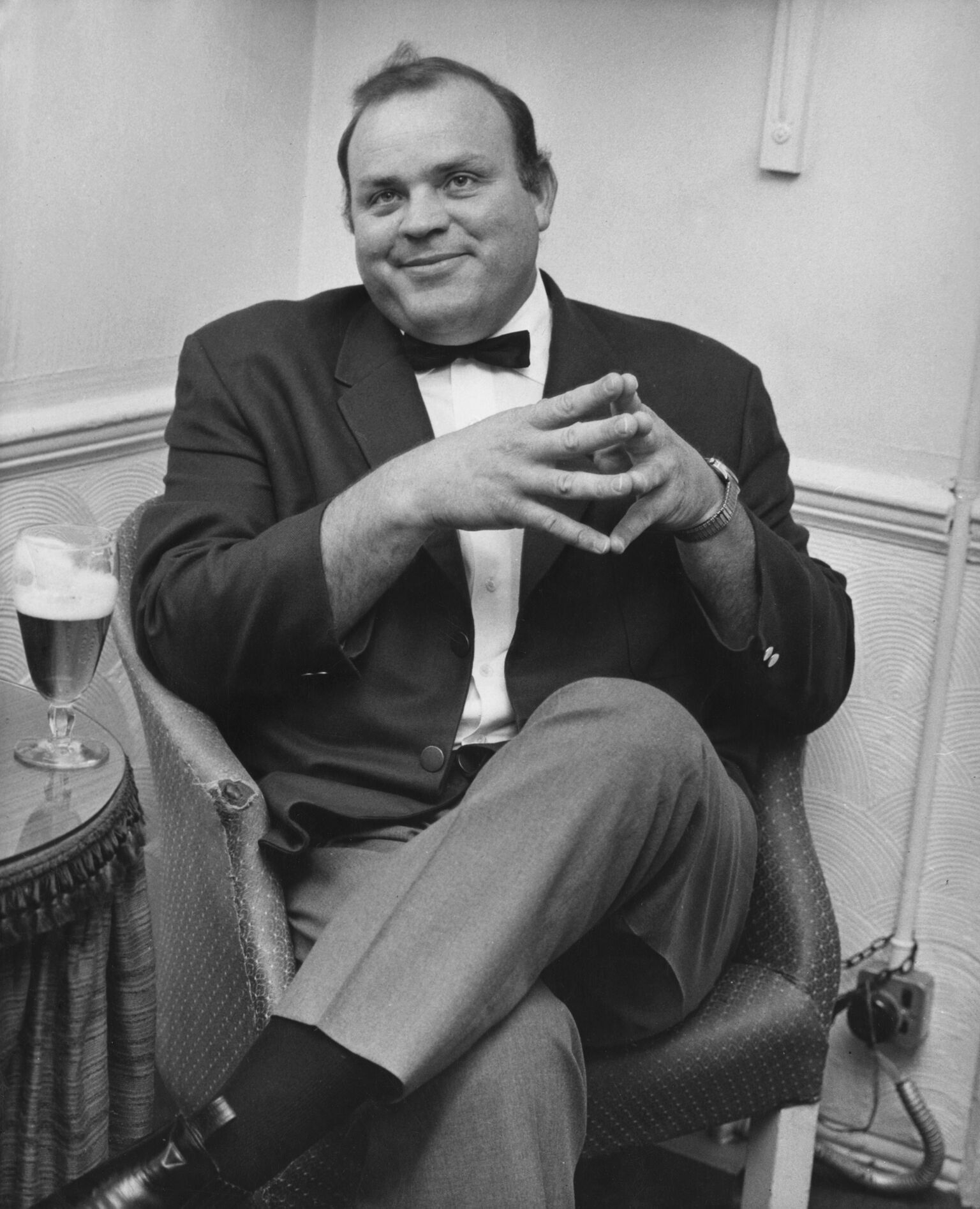 ---
Dan Blocker
13. After becoming famous, Dan Blocker went on to start and own the restaurant chains called Ponderosa Steakhouse and Bonanza Steakhouse. The restaurants would later become what his children inherited after his passing away.
14. In college, Dan Blocker attended and played football for Sul Ross State College, Alpine, Texas. It was after he transferred from Hardin-Simmons University in Texas, in 1947. He was the standout star in the football team before his graduation in 1950.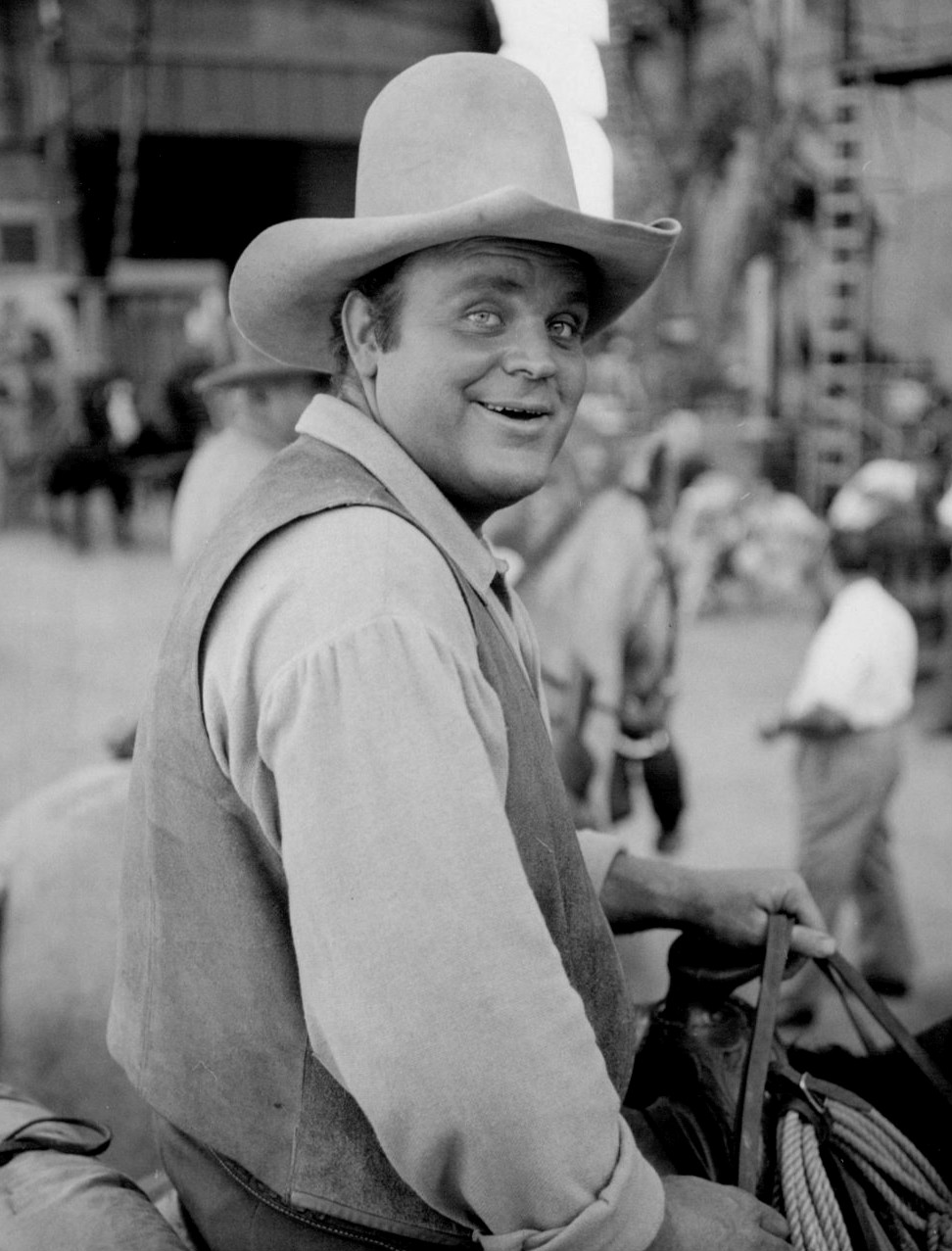 ---
15. His children studied karate under Chuck Norris. You would not doubt that his kids could defend themselves physically anywhere seeing. That was because they learned from the legend himself, Chuck, who coordinated fighting stunts for many movies.
16. Before becoming an actor, Blocker worked as a schoolteacher. He taught high school classes in West Texas, Senora Texas precisely. Blocker taught English and drama from 1953-1958. In those years, he taught in California too coupled with his role as a coach for Eddy Elementary school in New Mexico.
---
17. Blocker has a military history. He first had introductory training in Fort Polk, Louisiana. He served in the Korean War, as an infantry sergeant with the 179th Regiment, 45th Oklahoma Infantry Division, from late 1951 to August 1952. 
18. At the age of 13, he attended the Texas Military Institute in San Antonio. He weighed 200 lbs then and right from birth; he had shown tendencies that he was going to be a heavy man. His growth was exponential in a short while. He was already dwarfing his mates at this age.
---
19. Long before his acting career, Dan was famous for a completely different reason. He was the biggest baby ever born in Bowie County, Texas weighing in at 14 lbs at birth. He would later stop growing when he reached 6ft 4in (1.93m).
20. Dan Blocker was opposed to the Vietnam war and a liberal Democrat activist. He was always vocal about the US invasion of Vietnam and regularly spoke against it, anytime he had the opportunity. As a liberal democrat, he still rooted for anyone who he believes would deliver irrespective of his bias.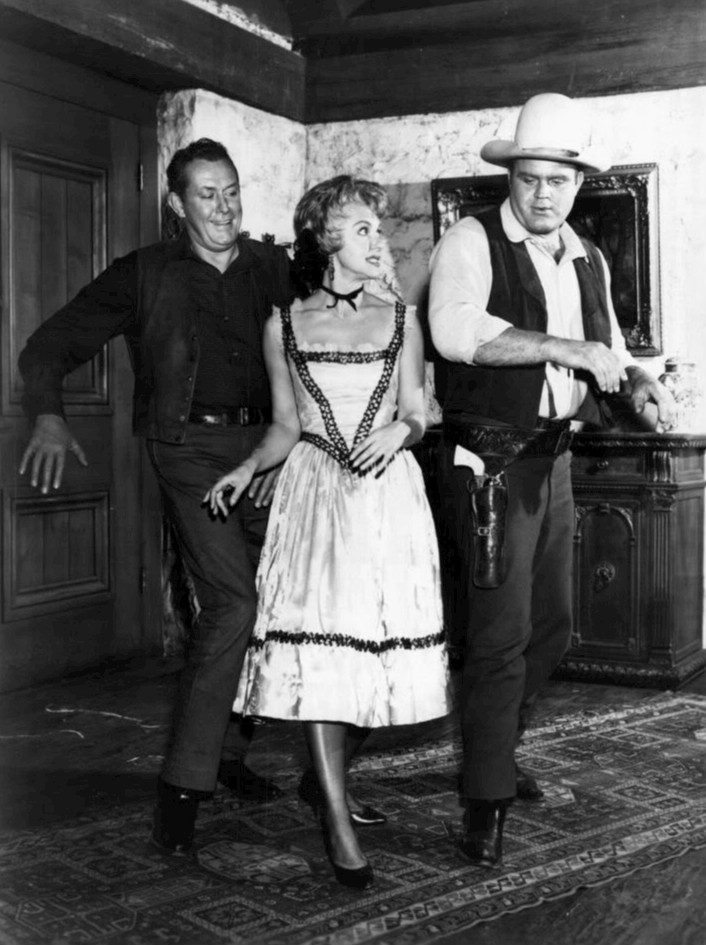 ---
21. He was close friends with Robert Conrad and his son even worked with Conrad on "Baa Baa Black Sheep" in 1976, a military television series. The series was based on the accounts of a US Marine Corps pilot, Greg Boyington, and his Black Sheep Squadron.
22. There is a one mile stretch of beach in Malibu named after Dan Blocker. It is the  Dan Blocker Beach, and it locates at 26000 Pacific Coast Highway. There is also a street named after him in the Boulder Ranch development in Henderson, North Virginia.
---
23. The late actor and Korean war veteran met his wife, Dolphia Parker during his time as a student of the Sul Ross State Teacher's College. The two soon hit things off, and on 25th August 1952, they made things official by tieing the knot. They, however, remained married till Dan's passing on 13th May 1972. They had four children (two boys and two girls), and the kids all had their names begin with the letter "D." The names of his children are David Douglas Blocker, Dirk Blocker, Debra Lee Blocker and Danna Lynn Blocker.
24. The boys, however, took after their father and also pursued careers in Hollywood. The actor's first son, David Blocker went on to become a producer, and one of his prominent works include the series, "Hannah Montana: The Movie and The Shannara Chronicles" which starred actress, Miley Cyrus. Dirk followed in his brother's footsteps but instead of producing went into acting just like his father. Movies he stars in includes, "Poltergeist," "Prince of Darkness" and the comedy series, "Brooklyn Nine-Nine."
Michael Landon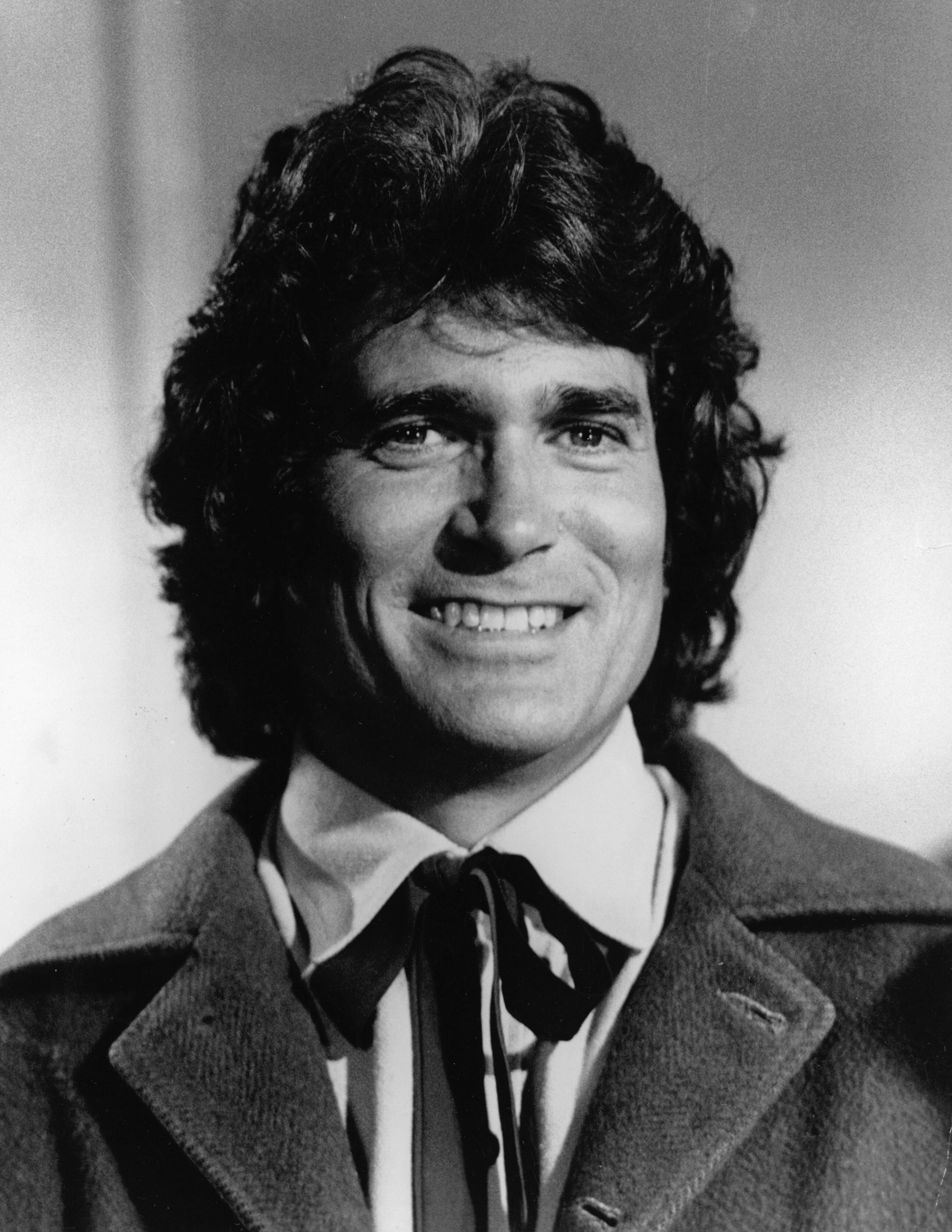 ---
25. Michael Landon was born Eugene Maurice Orowits. When he decided to go into acting, he chose a stage name from a telephone book. Ironically, the first show he acted in was called "Telephone Time."
26. Besides acting, Michael was also famous for breaking the record for javelin throwing in high school in 1954. The feat earned him an athletic scholarship to the University of Southern California but after tearing ligaments in his shoulder he had to drop out and could no longer compete.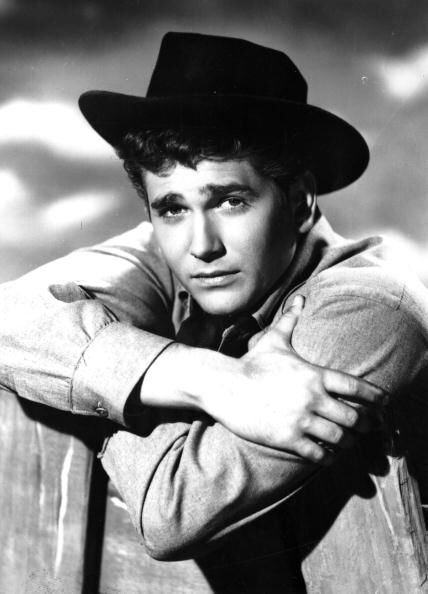 ---
27. Michael Landon studied Karate under the notorious martial artist and star of "The Way of the Dragon," Chuck Norris. No one studies under Chuck and ever remains the same in martial skills. Chuck Norris receives the credit for some of the most exciting and physically challenging stunts on TV.
28.  Landon has an impressive IQ of 159. However, due to his focus on athletics in high school, his academics suffered, and he graduated third from the bottom of his class. To add to that, he suffered shoulder ligaments tear, which ended his studentship and as a college athlete.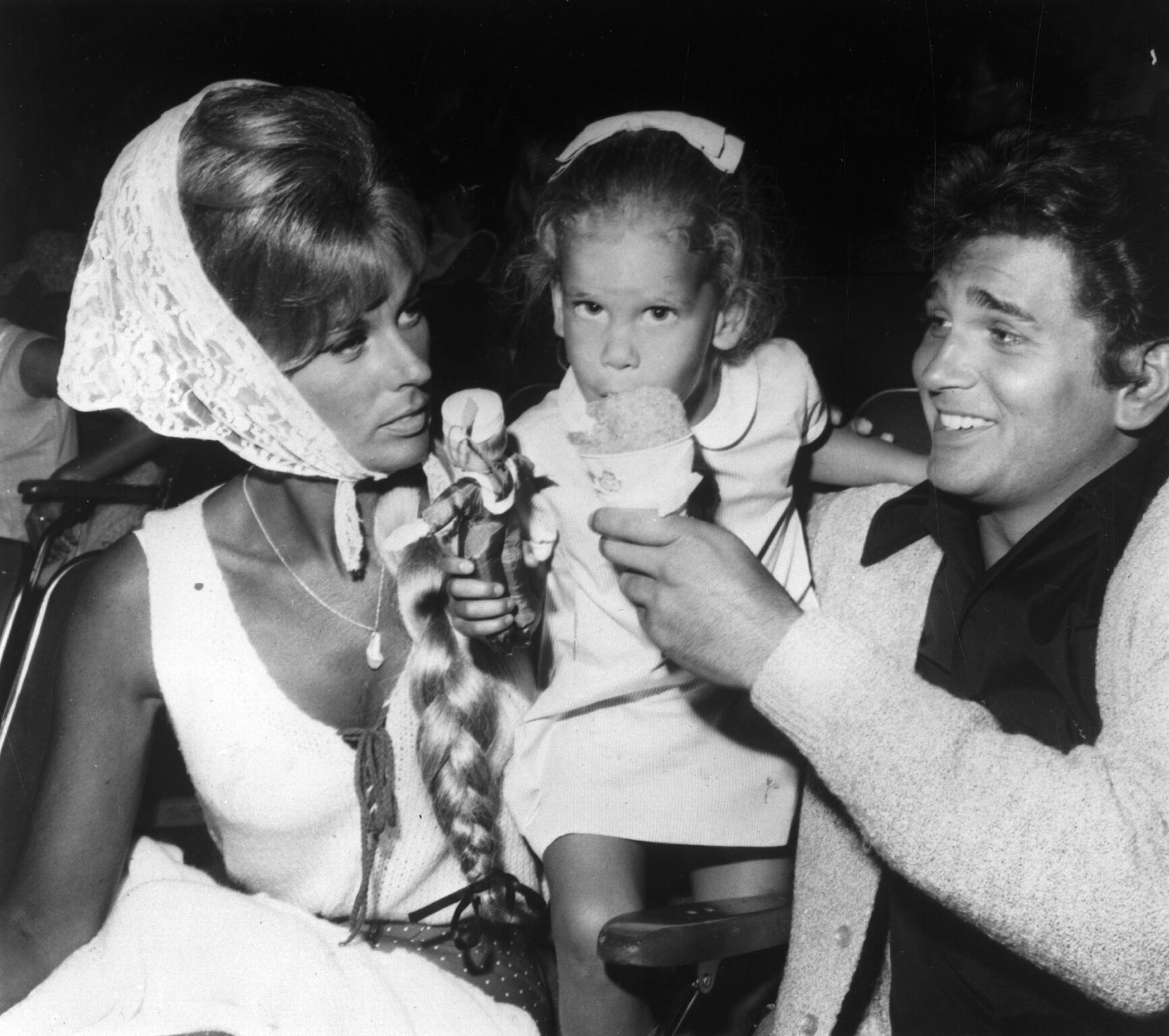 ---
29. Michael started getting grey hair in his 20s. He used over-the-counter dye to cover it up but when they dye started leaving a violet highlight that showed when they were filming scenes in the sun he was forced to hire a professional colorist to cover it.
30. Melissa Gilbert was very close to Michael, and he became a father figure to her since her father died when she was 11. She named her son after him. Doing that was the least she could do, as a kind gesture for all the times Michael stood up for her.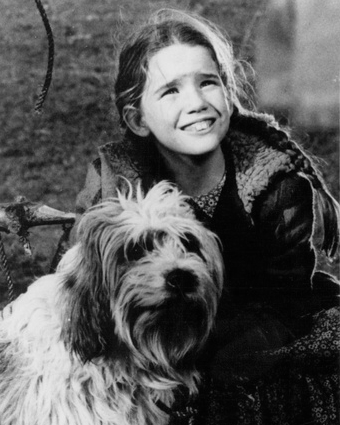 ---
31. He was also a longtime friend of Johnny Carson. They were confidants, and Michael opened up about his battle with cancer on Johnny's show just before he passed away. He died of pancreatic cancer, terminal cancer that was also not operable.
32. Michael worked at NBC for 34 years. He appeared on NBC more than on any other network, and some of his most notable roles were on "Bonanza," "Little House on the Prairie," and "Highway to Heaven." Every one of his characters was met with rousing applause.
---
33. His mother, Peggy Kathleen ONeill Orowitz suffered from clinical depression. It haunted Michael throughout his childhood, and he worried about her a lot. One incident that Michael troubled was the day he had to save his mother from attempting suicide by drowning.
34. He penned and directed two semi-autobiographical movies: "The Loneliest Run" in 1976 and "Sams Son" in 1984. Both had characters that reflected his childhood. Each has given us some serious peek into Michael's life and all the incidents that scarred him.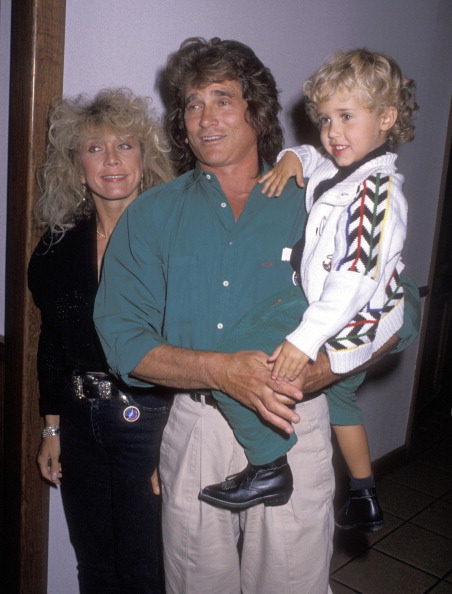 ---
35. Like many of us, Landon didn't find it easy in the love department. Landon's first marriage was to Dodie Fraser and although the couple were married for six years, they decided to call things quit and go their separate ways. The actor would later reveal that the marriage came to an end because they were both young. His second marriage to Lynn Noe however did way better than the first but unfortunately also came to an end after 19 years. Upon the demise of his relationship with Noe, the actor who soon after began dating Clerico which he was married to till his death. 
36. Michael's son, Mark became an actor and he is known for his roles in "Double Edge" in 1986, the 1991 film "Us," and "Goodbye America" in 1997. Sadly, at the age of 60, Mark died at his West Hollywood home in California on May 11, 2009, from unknown causes. Sgt. David Infante from the Los Angeles County sheriff's office confirmed no evidence of foul play. He was buried in the same room as his father, Michael Landon at the Hillside Memorial Park Cemetery in Culver City, California.
Facts About Bonanza We Did Not Know:
Only One Set Of Clothes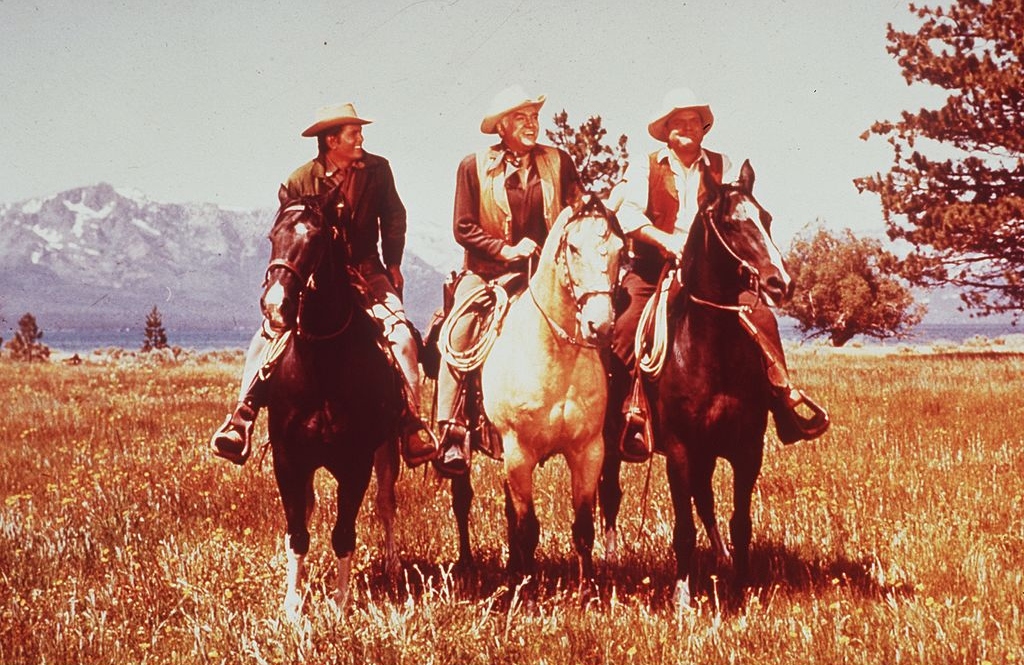 ---
As widely watched and loved the Bonanza was, of course, it was a success and had a good turnover so you'd wonder why the major actors wore only one set of clothes from season one to season ten. Well, it wasn't because they were cutting cost. It was so editing would be feasible for editors, especially when they had to shoot again. This also was a way of inputting stock footage without any problem. This is so smart, and it worked well for them.
No Bonanza
We can't imagine not ever knowing the Cartwright family. We're so glad that Bonanza had its course on our TVs. Did you know that when the show was broadcast at first, people at NBC almost turned down that amazing Western TV series? Well, this was because it had a big competition as at then, 'Perry Mason'. The only edge 'Bonanza' had over 'Perry Mason' was that it was recorded with color and people were buying colored TVs then.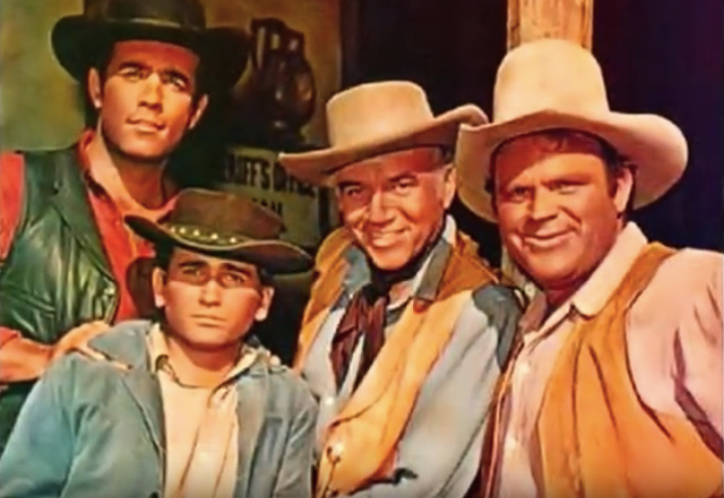 ---
The Real Bonanza
We all know that Bonanza is lingo for luck in finding a "jackpot" or something of great value like a metal of great worth. Well, the actual Bonanza was seen in 1859 around the Comstock Lode, which was also the ranch that was controlled by the Cartwrights in the series. Just like the name implies, the series itself was a bonanza, bringing in so many views, ratings, fame, and money.
A Curse
Maybe it is just a coincidence or just ill luck, and we're not sure. Some even think it's a curse that affects the Cartwright men. You're wondering what it is, well, this alleged curse occurs when Cartwright man gets the opportunity to be with the woman he likes, the woman eventually dies, gets sick or leaves him for another man. It happened so frequently that they turned it into a joke amongst the cast that the Cartwright men and their relationships were cursed.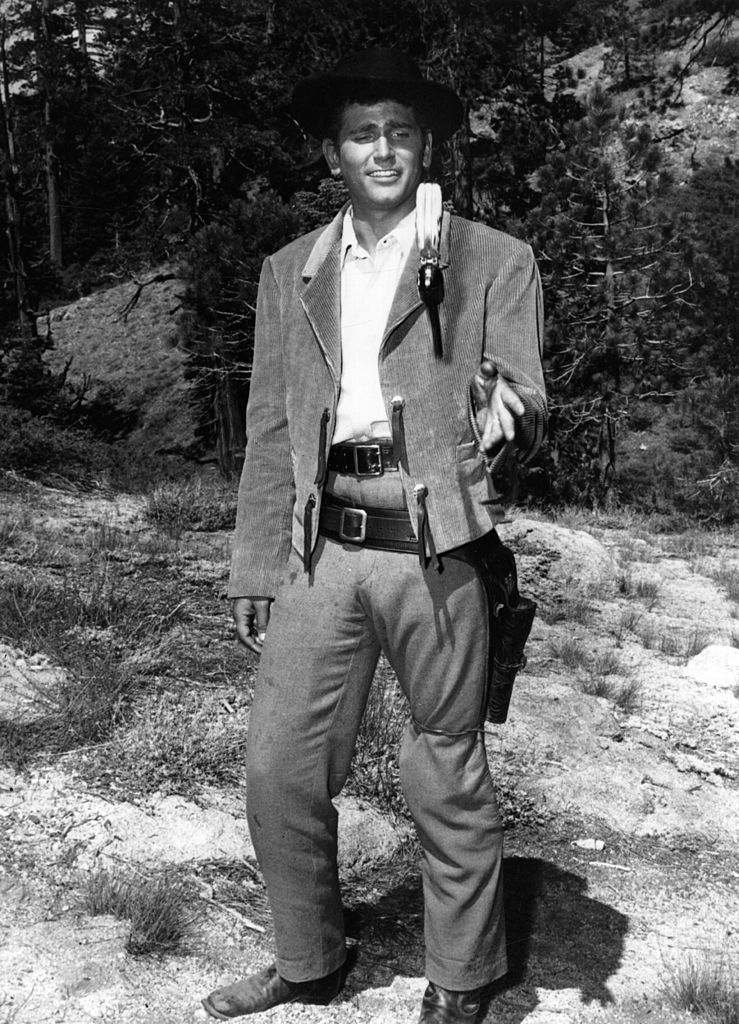 ---
A New Name
Micheal Landon, one of the main characters of the series, hasn't always had that name. He changed his name when he wanted to enter the TV industry. He was named Eugene Maurice Orowitz at birth. When the attractive actor wanted to choose a new name, he liked Michael Lane, but he realized someone already owned the name. Then he came across Alf Landon in a phone book, and he decided to join them both thinking they'd sound nice which it did.
Gone Too Soon
The Cartwright middle son, Hoss, was acted by Dan Blocker, a great talent who died unexpectedly. Unfortunately, Dan died as a result of pulmonary embolism in his early forties. He was being operated on for a failed gallbladder surgery when he lost his life. After his demise, it was tough for the writers to replace him, so they just let the show go on without replacing him. The audience always wondered about the cause of his sudden departure on the show.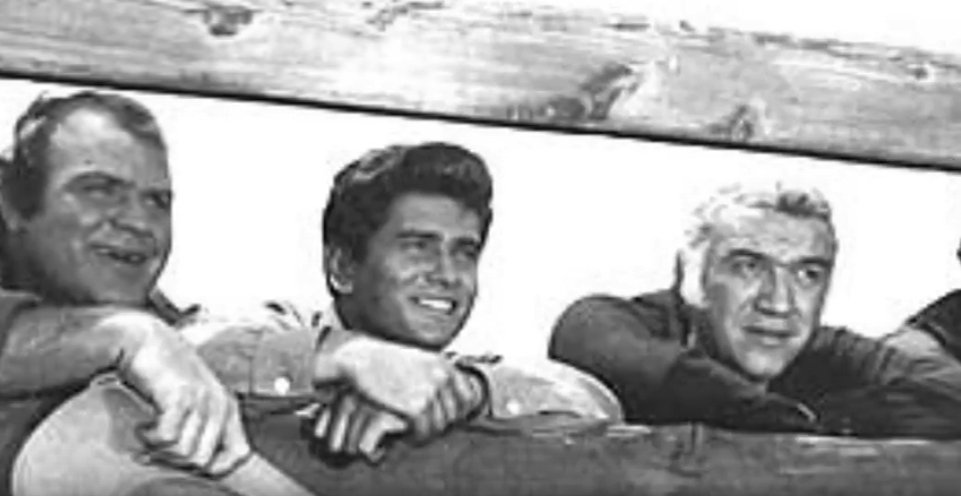 ---
The Acting Writer
Michael Landon, who was an actor on the show, was also a writer as he wrote scripts for some of the episodes of 'Bonanza.'  Michael scripted some of the most interesting plots of the story. He also directed at another point, and he later became a customary writer for them. He was a good writer as he had seen both sides of the camera.
The Salary Disagreement
If you remember David Canary, he was quite an actor on the series. But he once left the show due to salary issues. He left the series in 1970 when his salary wasn't increased. The producers denied him an increase in his pay, so he left. Two years after that, he was called back by Landon and Dortort, the producer. He was needed on the show, and he was promised better pay after recommencing his contract.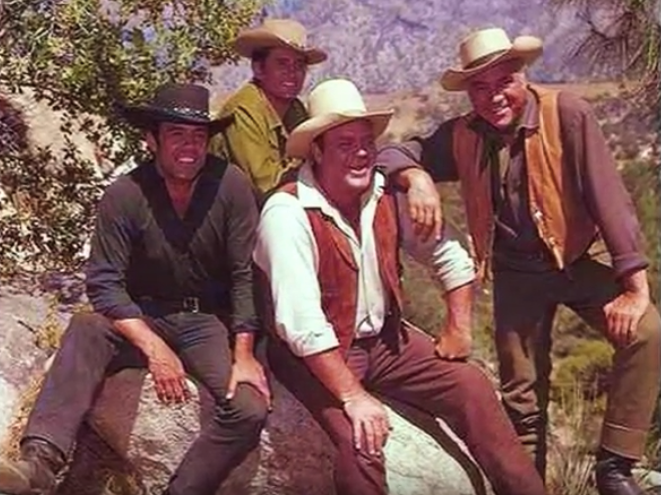 ---
Almost Adam
We're sure you know Zorro but if you didn't see the actor who acted it, it's is Guy Williams. That was his most significant role, and we know him majorly through that. However, he could have been Adam Cartwright and the well-read first son of the Cartwrights. Well, he decided to take on the role of Zorro instead, which was a great decision. Although he didn't take the part of Adam, he played the role of Will Cartwright, a cousin that was in five episodes.
A Bit Of Racism?
We vividly remember the Cartwrights' cook, Hop Sing, acted by Victor Sen Yung. He was the highlight of some episodes with his good-natured character and enthusiasm. He appeared in over a hundred episodes. But looking at it critically, the conventional role of a Chinese man working for a white family was deemed a bit racist. We're sure it wasn't intentional, as it was just an exaggerated conception of the situation. Victor Sen Yung himself had a flourishing career in Hollywood before and after the show.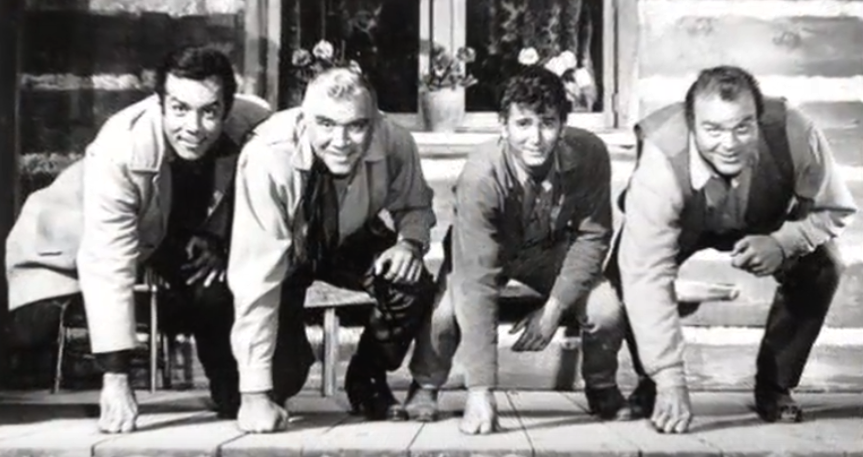 ---
The show was one most-watched series of its time because of its great cast and their wonderful acting skills. We bet you didn't know some of the facts above. Tell us in the comments section, which of the points came to you as a surprise? Which character was your favorite? Share this article with a friend today.
Source:
Kiwirepor
t