Legendary 'Barney Miller' Cast Beyond the Show: the Fate of the Beloved Actors
'Barney Miller' was no doubt everyone's favorite during its years of broadcast. It was on for close to a decade. It was a show that portrayed the sequence of technical details involved in the New York Police department that was situated in Greenwich Village, East 6th Street. The series was shown on ABC from the year 1975 to 1982. Despite being a comedy, it showed real-life situations. It was widely enjoyed and loved because of the accuracy of their depictions, combined with a fair dose of humor it contained; the show was everything. Each actor played their role perfectly. The show was one of its kind.
CAPTAIN BARNEY MILLER (HAL LINDEN)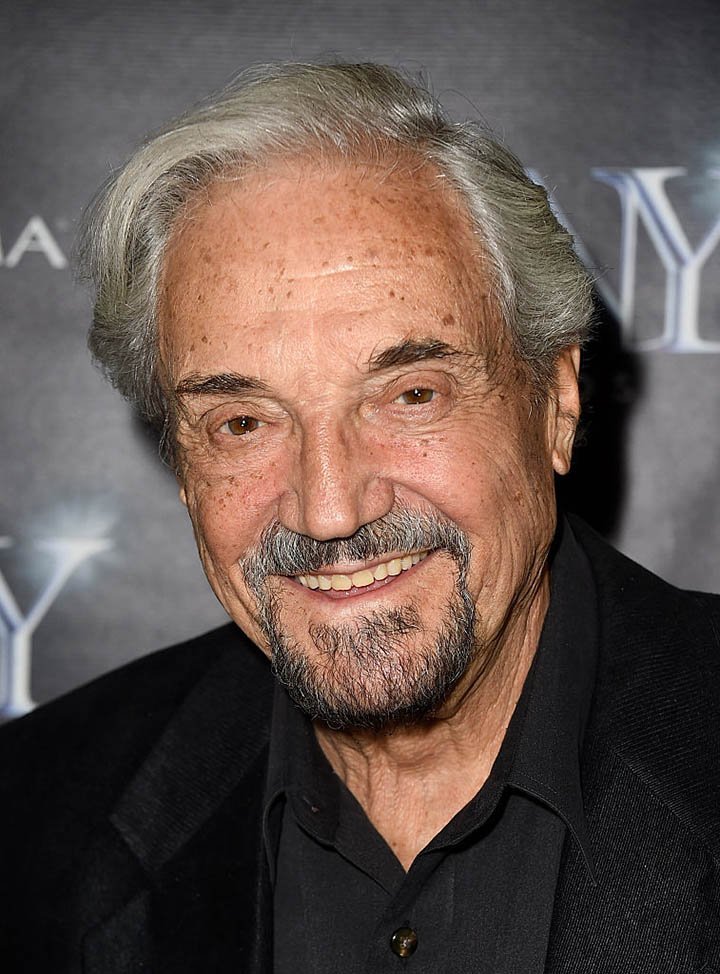 Captain Miller is the sensible voice of the police station, maintains order while dealing with the multiple problems, paperwork, budget cuts and the characters of his subordinates. Hal Linden developed a strong career in theater before playing Captain Miller, receiving a Tony Award for his portrayal of Mayer Rothschild in the musical "The Rothschilds."
Linden also received seven Emmy awards and two Golden Globe for his work on "Barney Miller" and three special Emmy awards for his subsequent work. After the series he worked on "I Do! I Do! "," My Wicked, Wicked Ways: The Legend of Errol Flynn "," Blacke's Magic "," Jack's Place "," Schoolbreak Special "He continued his career by appearing in" Touched by an Angel "," The King of Queens, " Gilmore Girls, " Law & Order: Criminal Intent, "and" Hot in Cleveland. "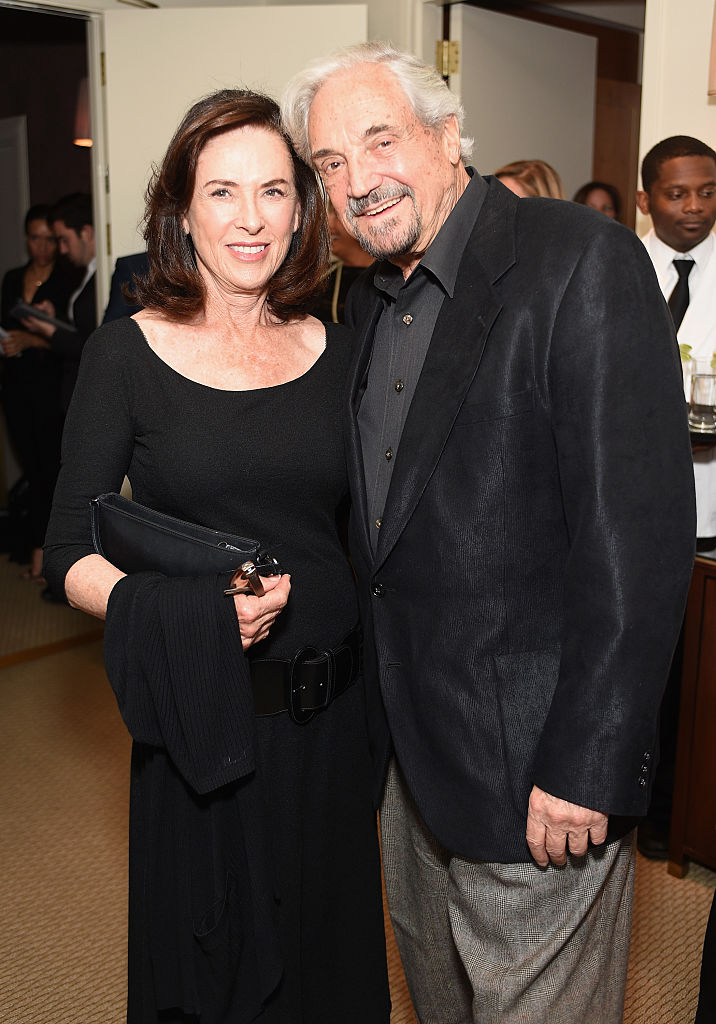 DETECTIVE STAN "WOJO" WOJCIEHOWICZ (MAX GAIL)
Wojo is in many ways the conscience of his station mates, which reminds them of what is right. Max Gail not only plays the right detective Wokciehowicz in "Barney Miller" but also directed many of his episodes as Maxwell Gail. Gail appears in several TV series such as "Walker, Texas Ranger (ep. Whitewater)", "Cannon", "Dr. Quinn: Medicine Woman ", "Due South", "The Streets of San Francisco", "The Drew Carey Show", "Hawaii Five-0", "Quantum Leap ", "Psych", "Longmire ", "Gary Unmarried", "NCIS", "Scorpion" and "Mad Men".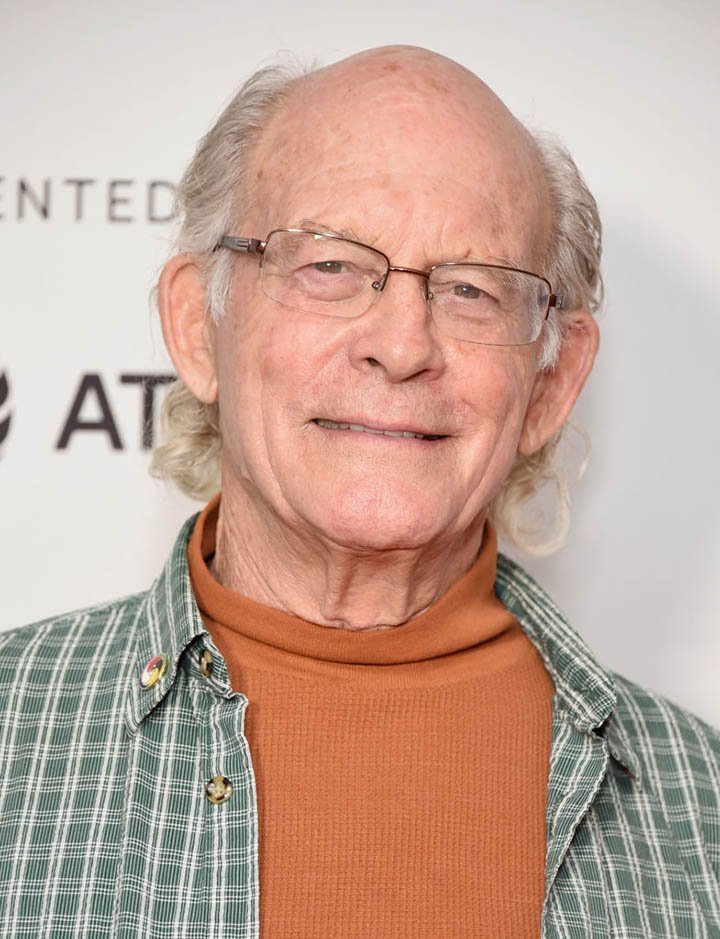 DETECTIVE RON HARRIS (RON GLASS)
Harris is a criminologist concerned with his attire and becoming a writer, of expensive tastes, who lives beyond his economic possibilities. The versatile African-American actor Ron Glass had played several roles on TV when he took the role of Harris. Also known for his role as Pastor Derrial Book in the science fiction series "Firefly" his movie "Serenity", after the series participated in "The Odd Couple", "The New Odd Couple", "Twilight Zone series", "Rhythm and Blues", "Mr. Rhodes", "Friends", "Family Matters" and "Teen Angel". Glass died of a respiratory failure in 2016 at age 71.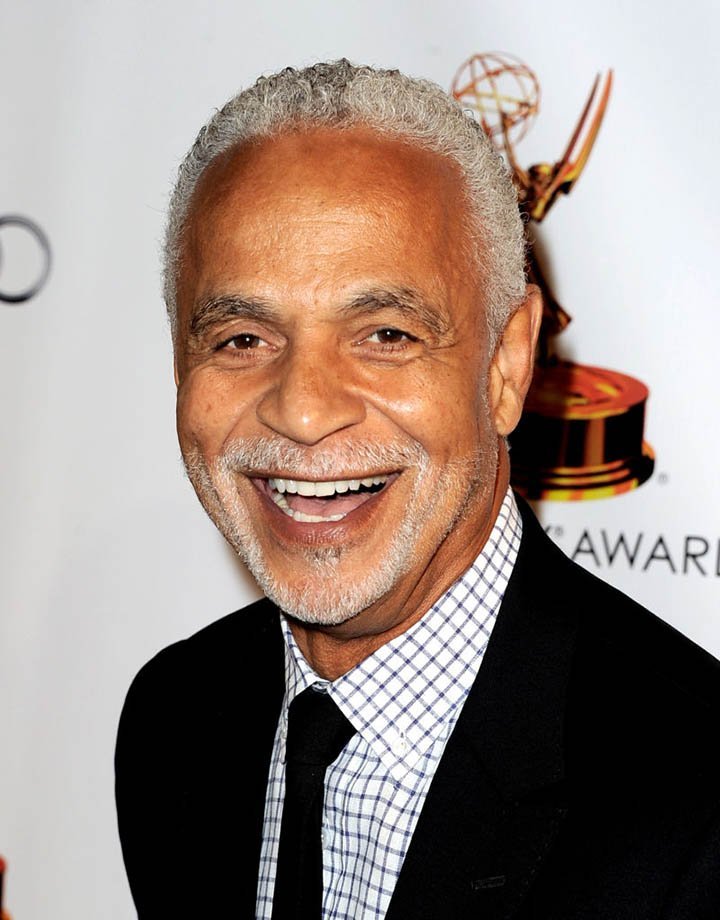 SERGEANT NICK YEMANA (JACK SOO)
The philosophical sergeant Yemana is very proud of his American heritage and boasts of it, although his coffee generates disagreement among his comrades in the police station. Jack Soo (real name Goro Suzuki), was a Japanese-American actor who began his career at the end of World War II, as a nightclub artist, making his name in the Midwest of the United States.
After interpreting various roles in the entertainment industry, he won the role he is most remembered for and who turned out to be the last in his career, such as Sergeant Yemana. Unfortunately during the fourth season of "Barney Miller," Soo was diagnosed with esophageal cancer and died on January 1979.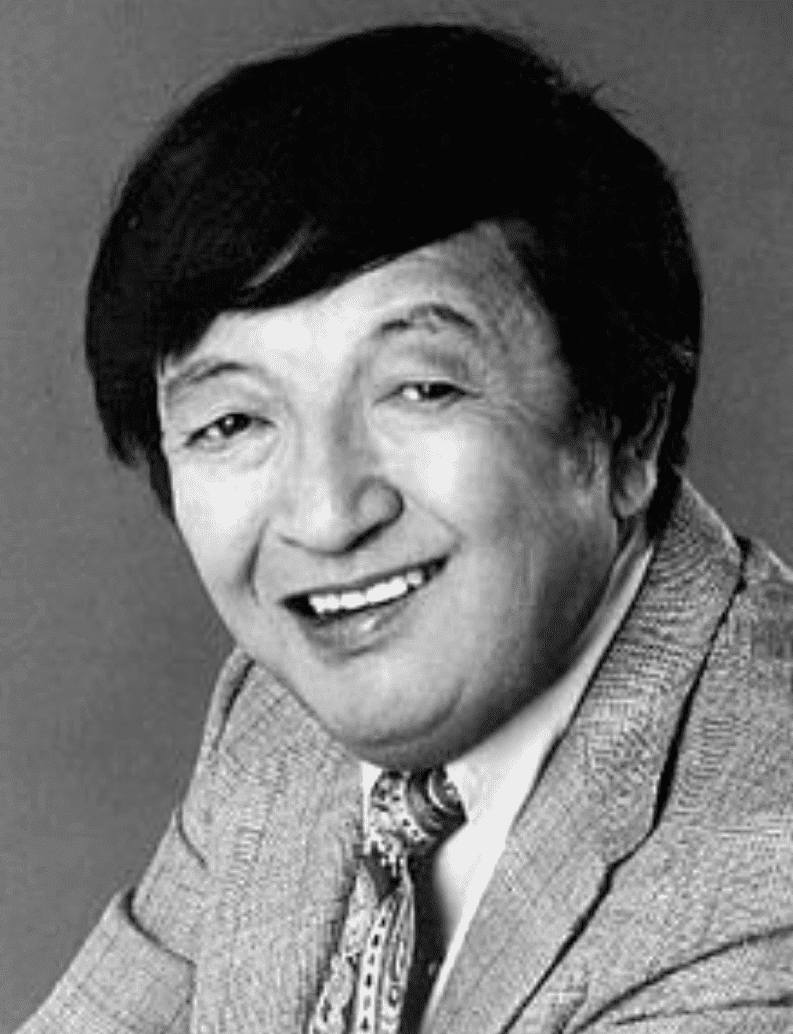 SERGEANT PHILLIP K. FISH (ABE VIGODA)
Abraham Charles "Abe" Vigoda was easy to recognize for his tall stature, hunched shoulders and a grim expression on his face which allowed him to be the perfect actor both in dramatic roles and in witty roles with comic moments. Vigoda had a long path in both film and television.
Abe received notoriety for his role as Salvatore Tessio in "The Godfather" and for his role as Sergeant Phil Fish in "Barney Miller", to the point of having his own series "Fish" for a couple of seasons. His performances include "Joe Versus The Vulcano" and series like "B.J. and the Bear", "Superboy", "MacGiver "and " Law & Order ". After several mistakes for years announcing his death, Abe Vigoda died while he slept in 2016.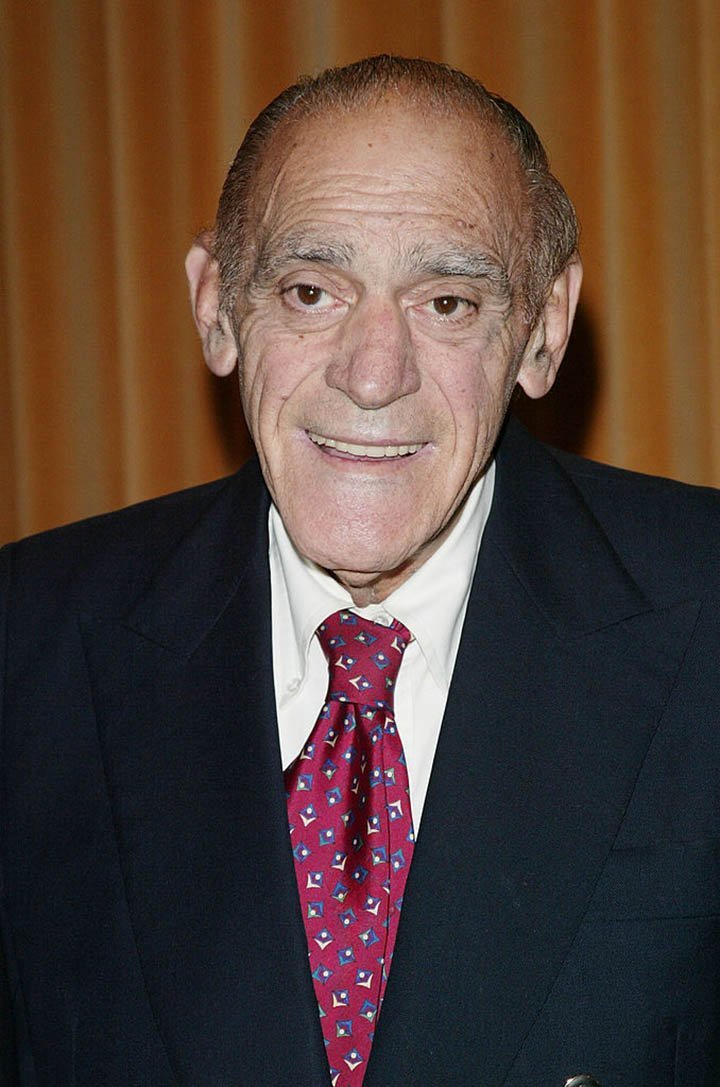 DETECTIVE ARTHUR P. DIETRICH (STEVE LANDESBERG)
Dietrich is a calm and imperturbable detective and apparently with infinite knowledge on a wide variety of subjects. Landesberg, known for his dry wit and expressionless face interpreted it fully, being nominated for this role three times to the Emmy Award.
Steve Landesberg participated after "Barney Miller" in different TV shows with special appearances, including "The Tonight Show", "The Rockford Files", "Law & Order", "Saturday Night Live", "The Golden Girls", "Ghost Whisperer "," That '70s Show "and" Everybody Hates Chris ". Diagnosed with colon cancer, Landesberg died in 2010 at age 74.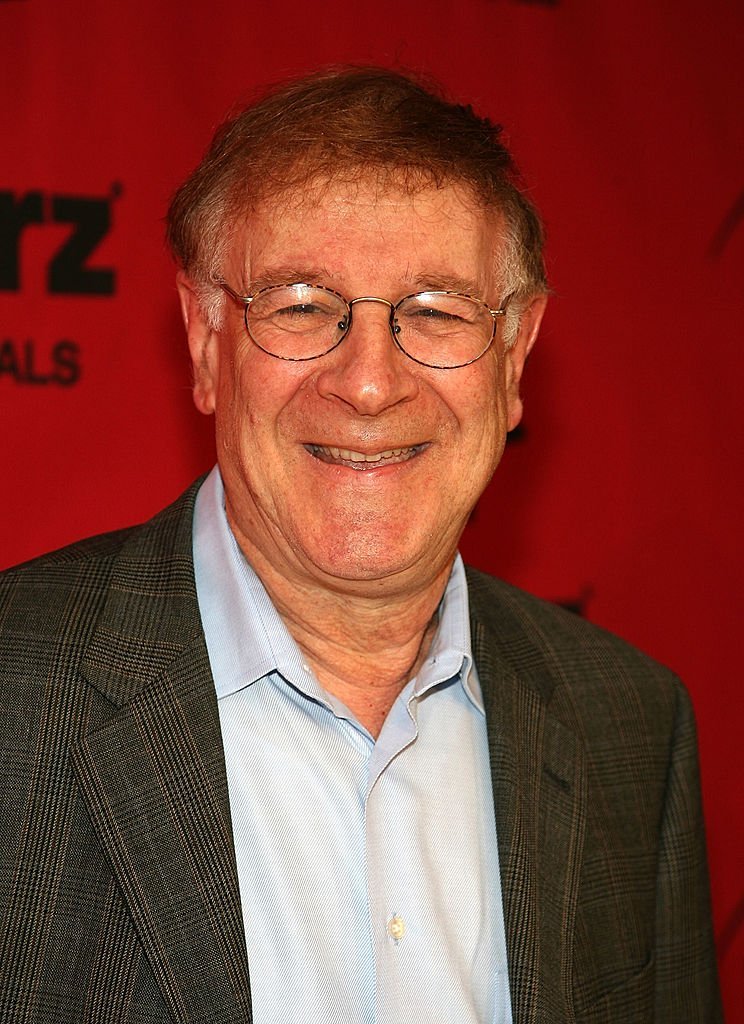 SERGEANT MIGUEL "CHANO" AMANGUALE (GREGORY SIERRA)
"Chano" Amenguale loves his job as a detective that when he gets nervous because things are going wrong, he releases his tension by releasing quick phrases in Spanish. Gregory Sierra is a descendant of Puerto Ricans and in addition to his role in "Barney Miller," he is known for his role in "Stanford & Son."
He has participated in several TV series including: "Mod Squad", "Kung Fu", "Alias Smith and Jones", "Mission: Impossible (3 episodes)", "Hawaii Five-O", "Gunsmoke", "The Greatest American Hero "," Soap "," Midnight Caller "," Miami Vice "," The Fresh Prince of Bel-Air "," The X-Files "," Murder, She Wrote "," Hart to Hart "and" Hill Street Blues. "
Happy 81st birthday, Gregory Sierra! He's known for his roles as Detective Sergeant Chano Amenguale on "Barney Miller," Julio Fuentes on "Sanford and Son," and Lt. Lou Rodriguez on COZI TV favorite Miami Vice! pic.twitter.com/RYshWeVMyU

— COZI TV (@COZITV) January 25, 2018
INSPECTOR FRANKLIN D. LUGER (JAMES GREGORY)
Inspector Luger is the wandering and nostalgic superior of Captain Miller, who every so often appears by the precinct to talk with him. Renowned actor James Gregory had a deep and deep voice that allowed him to represent this old-school policeman. Gregory worked in film in several productions interpreting sassy and bold characters in "The Manchurian Candidate" and "Beneath the Planet of the Apes". After his role in "Berney Miller," his last work was in "Mr. Belvedere".
James Gregory died in 2002 from natural causes, at age 90. Actors Steve Landesberg and Ron Carey first appeared as defendants in the series before playing the roles of Dietrich and Levitt, respectively. As a tribute to his participation, when Jack Soo died during season 5, an episode was not written because his teammates dedicated themselves to remembering moments lived with him during the show, something very emotional and intense.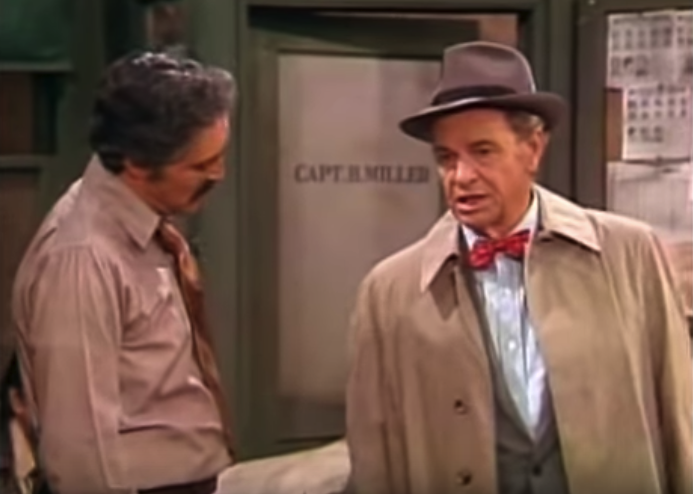 WHAT FANS NEVER KNEW ABOUT TELEVISION SERIES, BARNEY MILLER
For almost ten years, Barney Miller, a television show ran on the network, and fans loved every bit of it, even though it was a police procedural. Another reason why fans could not stop viewing this show was because it was a reality show that found a way to mix drama and humor to make complete sense.
The characters in this sitcom were likeable, fun, educating and real, and this is why the show remains on the favorite list of many loyal fans. While the show was on, the producers were fond of surprising fans with secrets and fun facts, which made every episode unique. However, there are still some hidden facts about the show that fans do not know till this day. Find out what you never knew about Barney Miller below.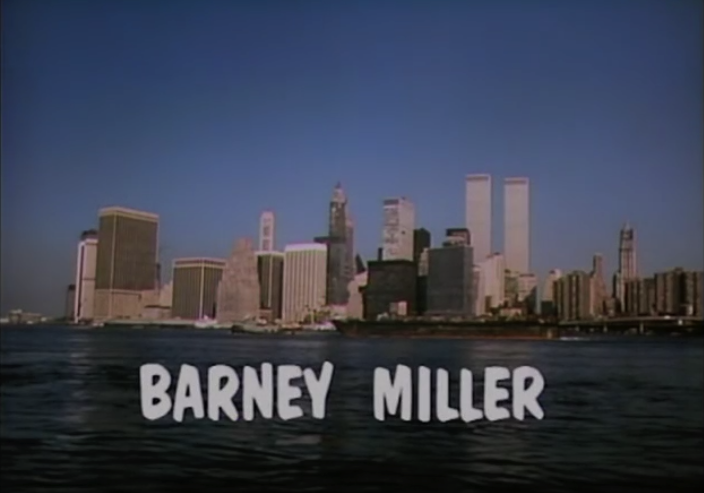 THE SHOW WAS BASED ON REALIST EVENTS
Not many people know this, but while the show was running, there were a series of police procedurals happening in the country, and the movie was used to depict those events. The one thing that was known about this show is that it was based on real-life events that were taking place, and the characters delivered their roles excellently. Since the sitcom portrayed the lives of police officers, there were real-life cops who were die-hard fans of the show, and continued to show support one way or the other. The lives that police officers live on a daily basis is risky and takes guts. This is why fans were drawn to the series and stayed with it for ten years. 
THERE WERE TWO FELONS ON THE SHOW
This may come as a surprise to many, but Steve Landesberg and Ron Carey played the role of felons on the show at different times. This was a major transition for both actors because they were only used to regular acts, and it's surprising that they could pull off such amazing parts. Both actors remained on the show until the tenth year, and it is safe to say that they each contributed positively to the show. For fans who never knew about these actors playing the roles of felons, there you have it.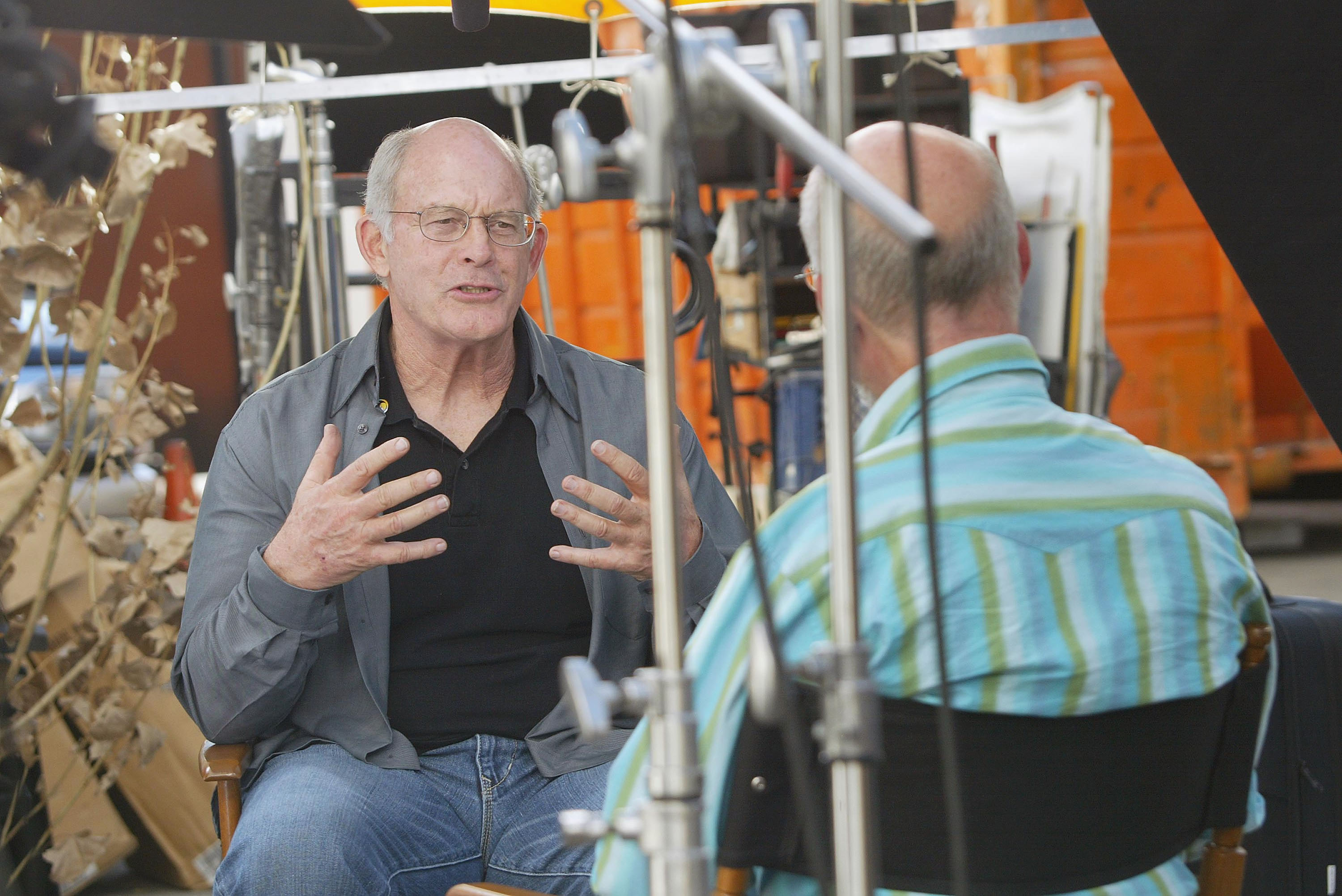 UNSCRIPTED EPISODE
Sometimes, when a series has gone on for so long, there are some parts that may be unscripted, as producers will want to see what the actors can come up with on their own while they are on set. However, no one ever finds out if a part was scripted or not, as actors go according to plan and shoot the right scenes, the right way. However, there was a full episode on Barney Miller that was not scripted, and it is difficult to imagine as the episode was a success. While the actors were ready to shoot the episode, one of the acts, Jack Soo, who played the role of Detective Nick Yemana, died in real life, and it was a difficult time for his colleagues on set.
A SALUTATION
Jack Soo, the actor who played the role of Detective Nick Yemana died of esophagus cancer, and this shattered his colleagues on Barney Miller. He was a likable character on the series and popular too, as everyone talked about how bad his coffee was. To pay tribute to their friend and co-star in an episode of the series, the cast raised their glasses of coffee to him. This moment was precious for both fans and true supporters of the show. Everyone was on edge at this time, but the group did what they could to show Soo how much they loved him. This was another unscripted episode in the series that fans were not aware of till this day.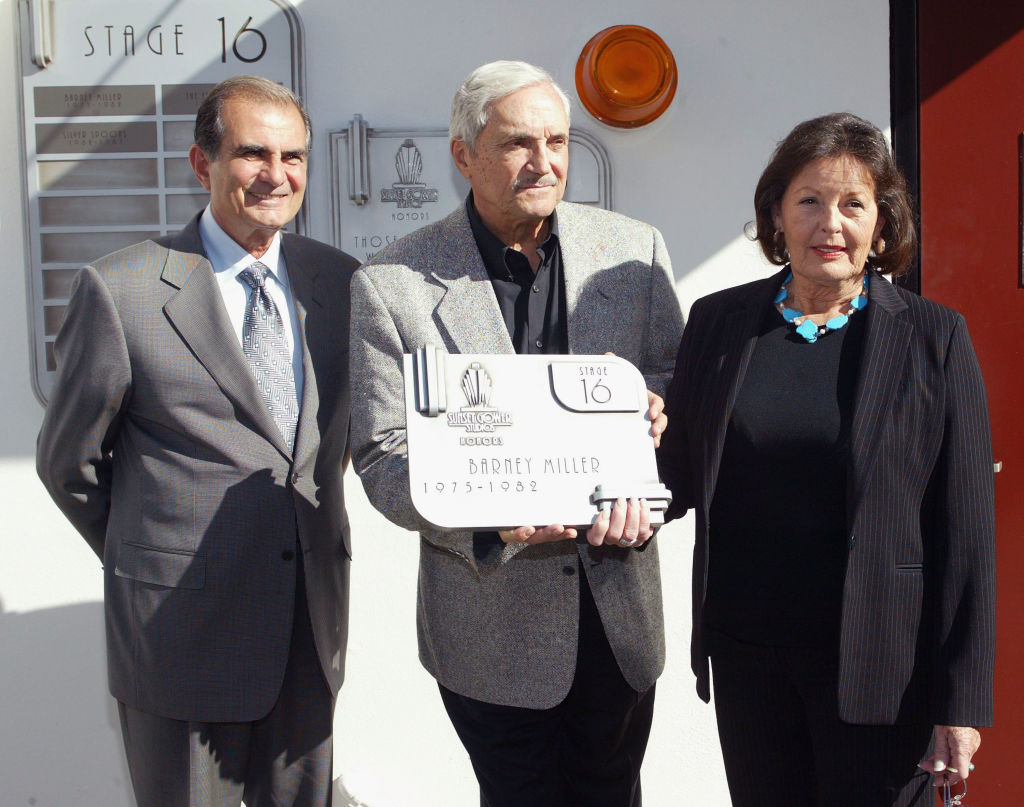 IT ALMOST FORMED A MOVIE
When the series, Barney Miller began, people were not really expecting it to be a hit series, but it outside the expectations of so many people. Every episode, thousands of fans could not stop talking about the show and how amazing it was. Due to the popularity that show amassed during those years, various movie networks met with the producers of the show, pleading to turn it into a real movie that will no doubt be a blockbuster movie. It was revealed that many people, including fans wanted to turn this franchise into a movie, but this did not happen.
AN ORIGINAL TITLE
We have no idea if another title asides Barney Miller would have skyrocketed and gained game, but we are glad that the producers decided to stick to this title for the television show. When producers and screenwriters are trying to come up with a name for the movie or show that they want to shoot, difficulties are bound to be encountered. For this show, the original tile was known as The Life and Times Of Captain Barney Miller. This title was aired in 1974 for the first time, and this almost cost the owners of the show their jobs and effort. They later found out that for a television show to be successful, it had to have a title that was short and people could relate with.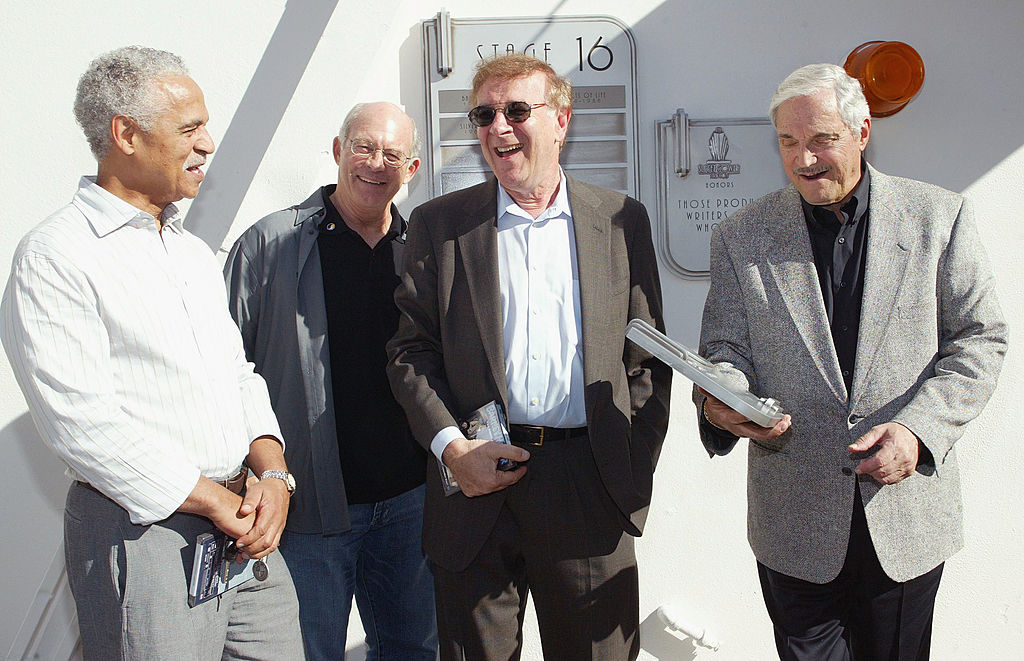 JOHN RICH THE SAVIOUR
Sometimes, when an idea is put forward to a network or movie production company, a group of people will have to deliberate on it to find out if it is worth their time and money. People who invest in movies take big risks because if the movie or show does not do well, then they will hear the loss. This is exactly what happened with Barney Mills, but in this case, John Rich was the savior of the show. He was able to convince the executives to give the show a trial. He had previously worked on an amazing project titled All In The Family, and he was convinced that this new show was going to be worth it. The producers took his word for it and gave Barney Miller a chance, and today, here we are!
SOME EPISODES TOOK PLACE OUTSIDE THE POLICE STATION
The show ran for almost ten years, and during this time, most episodes were shot inside the police station. However, what fans do not know is that some of the episodes on the show took place outside the police station. This is shocking because everyone watched it and did not notice that anything had changed, but that is why there are professionals on set to make sure that everything is in order. Some of the episodes that were shot outside the police station include; Chinatown, Wojo's Girl, Eviction, Grand Hotel, The Stakeout, Contempt, The Hero and Hair. These episodes were well scripted and the actors were amazing which is why it was difficult to tell if it was shot in the police station or not.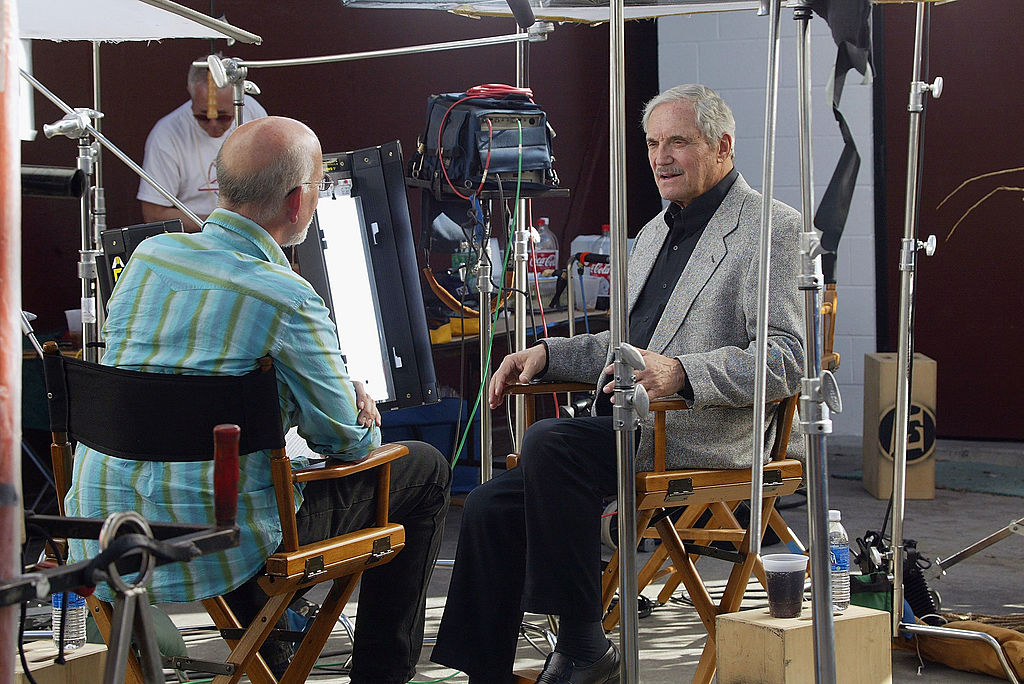 BARNEY MILLER'S WIFE CHANGED
There are several reasons why actors who were included in the plot of a movie or television show are pulled out at the last minute. Sometimes it may be because the actor backed out, or the producers found someone else for the role. This is what happened with the actress that was to take the role of Barney Miller's wife. Initially, the role was supposed to be played by Abby Dalton, but for reasons best known to the producers, she was substituted for Barbara Barrie. Only a few people know about this change that took place right before the series was picked for a full season. 
HUMOR WAS NOT LOST
One reason why fans could not stop engaging this series was because it contained drama and comic entities that were quite rare to come by at that time. The characters were taking their roles seriously, but the humor was not lost throughout the ten years that the series ran for. An example of a humorous event was the sign on the wall, close to the holding cell in the police station. It was not hidden, but many fans did not take note of this funny as it was not referred to throughout the series. On the wall, it was boldly written; Please Do Not Spit On The Floor.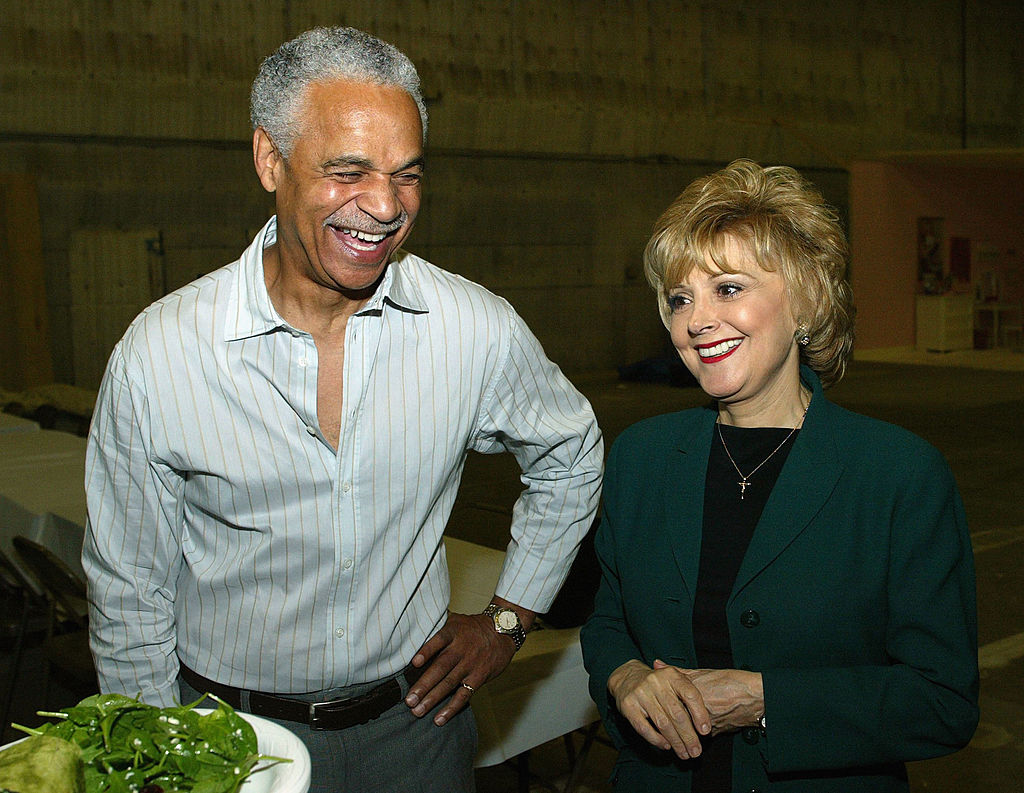 Source: DoYouRemember