The Big Bang Theory Cast's Real-Life Partners
279 episodes, 12 seasons and billions of fans all around the world – we're talking about THE BIG BANG THEORY, and we miss it so much, don`t we?
So get ready cuz we are about to bring you some news about the cast we that adore. Is it true that Penny and Johny Galecki`s wife got pregnant at the same time? How did Kayley Cuoco`s husband troll her on their first wedding anniversary?
Let`s get closer to each one of the main cast members to know what`s going on in their love lives! 
Kunal Nayyar as Raj Koothrappali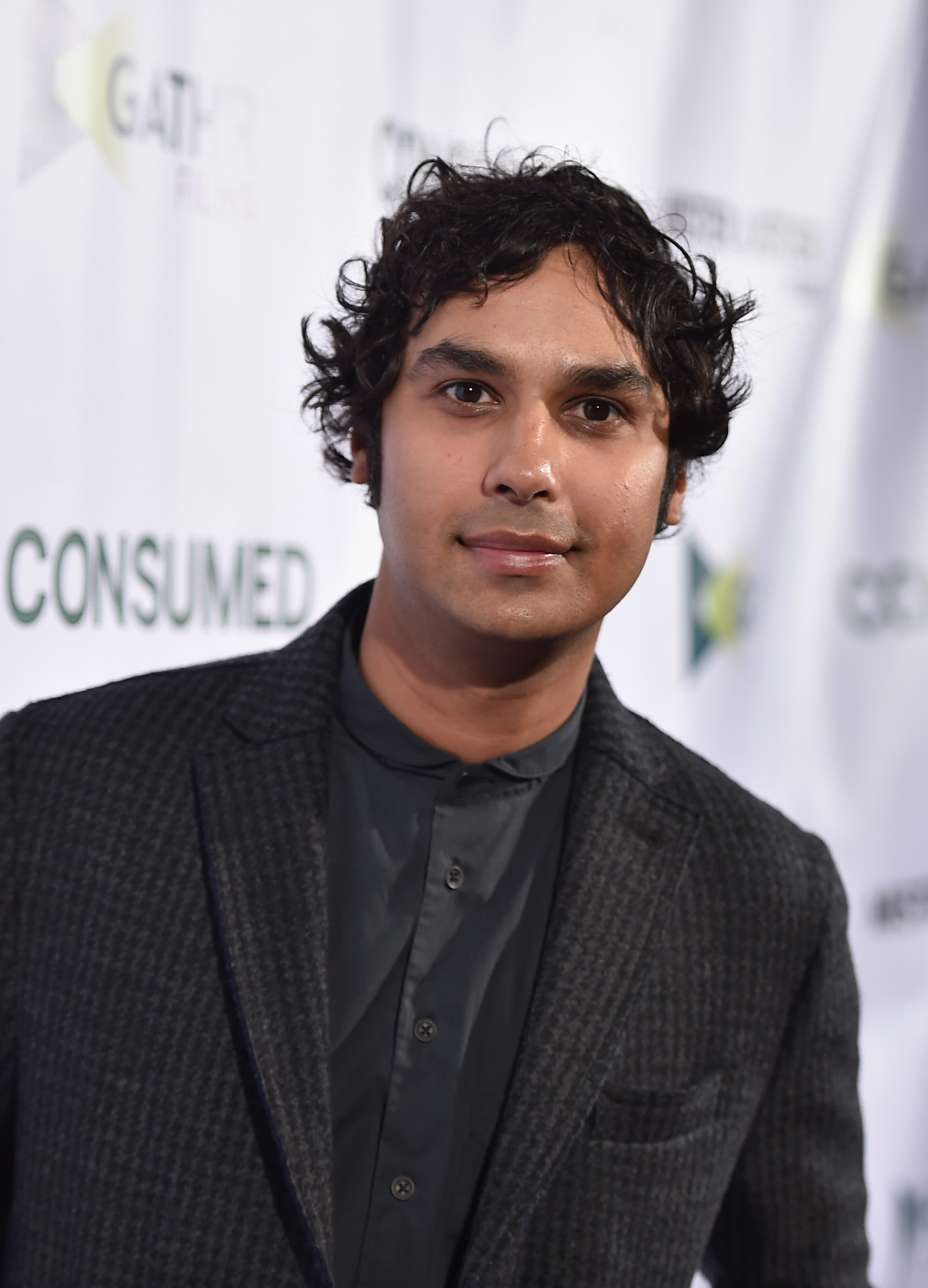 Let's start with the most bashful one, Kunal Nayyar, better known as Raj Koothrappali, who was third on the Forbes list of world`s highest-paid TV actors in 2015 and 2018. And now he`s doing voiceover work on the sequel of The Trolls, and making appearances on late-night talk shows and...that's about it.
Even though he plays a shy geek in the series, he hit the jackpot in real life - just check out who his real-life wife is! Miss India 2006 beautiful and gorgeous Neha Kapur who even represented India in the Miss Universe pageant that same year.
Oh Kunal, what a lucky man you are.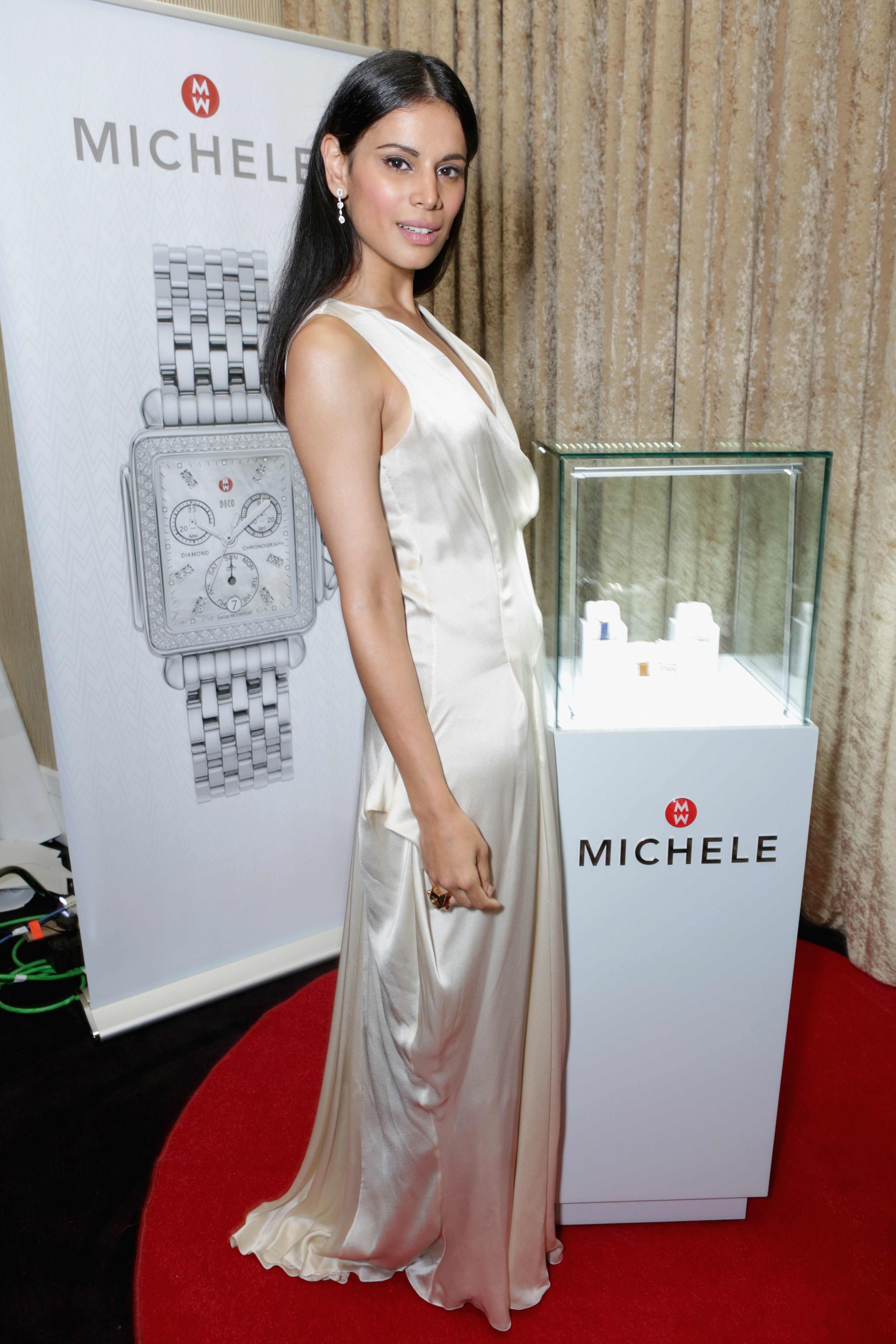 They had a traditional Indian-style wedding which was 6 days long with ceremonies, celebrations and lots of unforgettable fairytale moments.
Kunal confessed that Neha was the most beautiful woman he`d ever seen and we really see his point. Neha has perfect taste and has made a few appearances in fashion-magazines as a style icon.
Her impeccable sense of style has real-life proof – the couple`s LA residence. Oh my, just check it out. It seems like cozy heaven, the only thing missing here is a… baby.
What do you think Mr. and Mrs. Nayyar? This June Kunal posted a pic on his Instagram with a caption that says that he is going on holiday and will take a break from social media for a while.
We love you, Kunar, and we're happy for you! Have a nice vacation while we move on to the next geek-of-our-hearts, it`s Simon Helberg!
Simon Helberg as Howard Wolowitz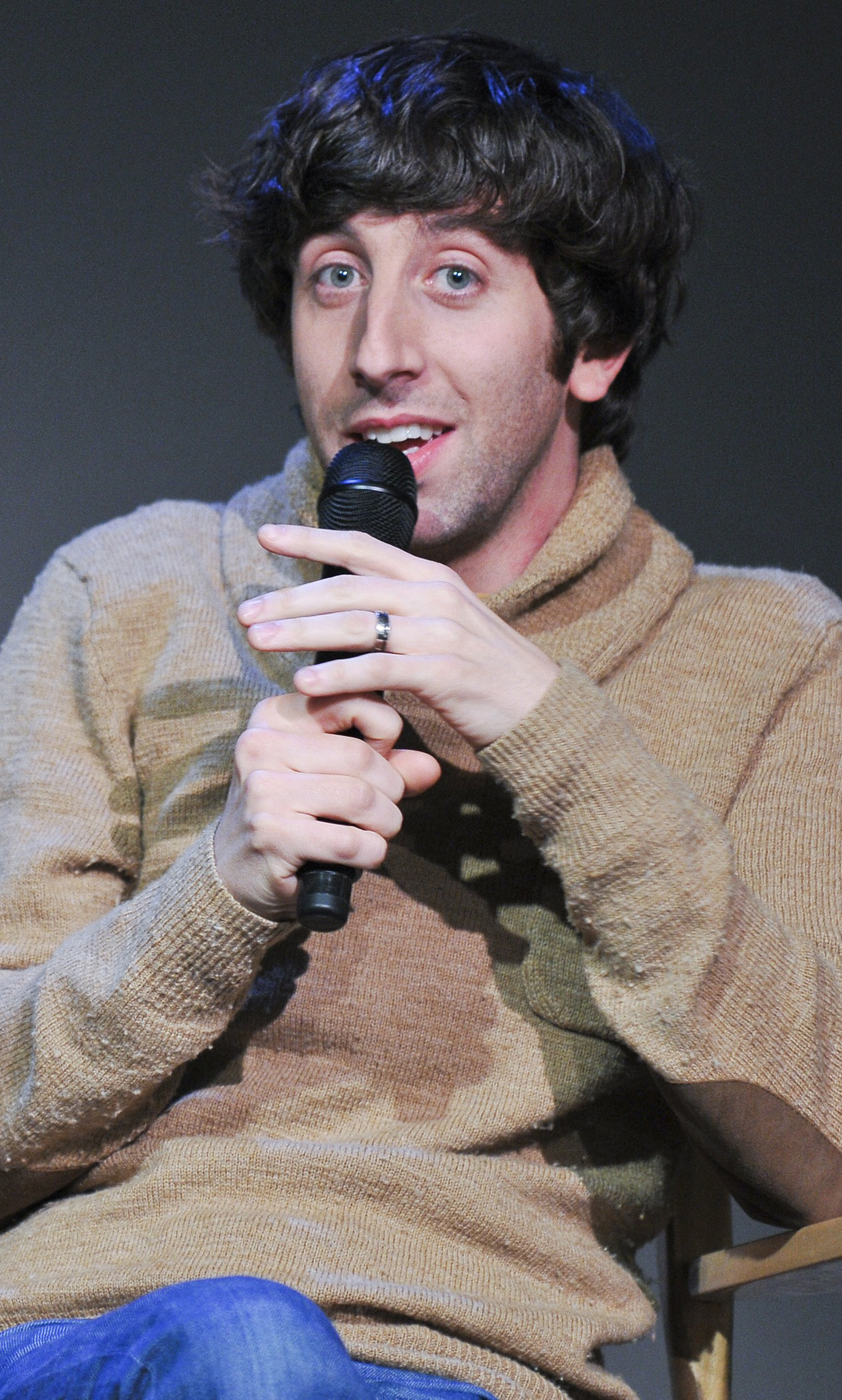 He portrayed the engineer Howard Wolowitz who was, by the way, named after a computer programmer known by the show`s co-creator Bill Prady. Also, along with Sheldon, Leonard, and Raj, Howard is one of the only characters who appeared in all 279 episodes of THE BIG BAND THEORY.
In 2018, his income was $23 million, so Forbes placed him on a third place in the rating of the world`s highest-paid TV stars. Simon shared his place with a co-star Kunal Nayyar by the way.
What about his personal life? Oh, it`s not a simple story.
Helberg proposed to his crush Jocelyn Towne, and she said yes. They were both happy but Simon was also… kind of freaked out. So there was a moment where he did something really strange.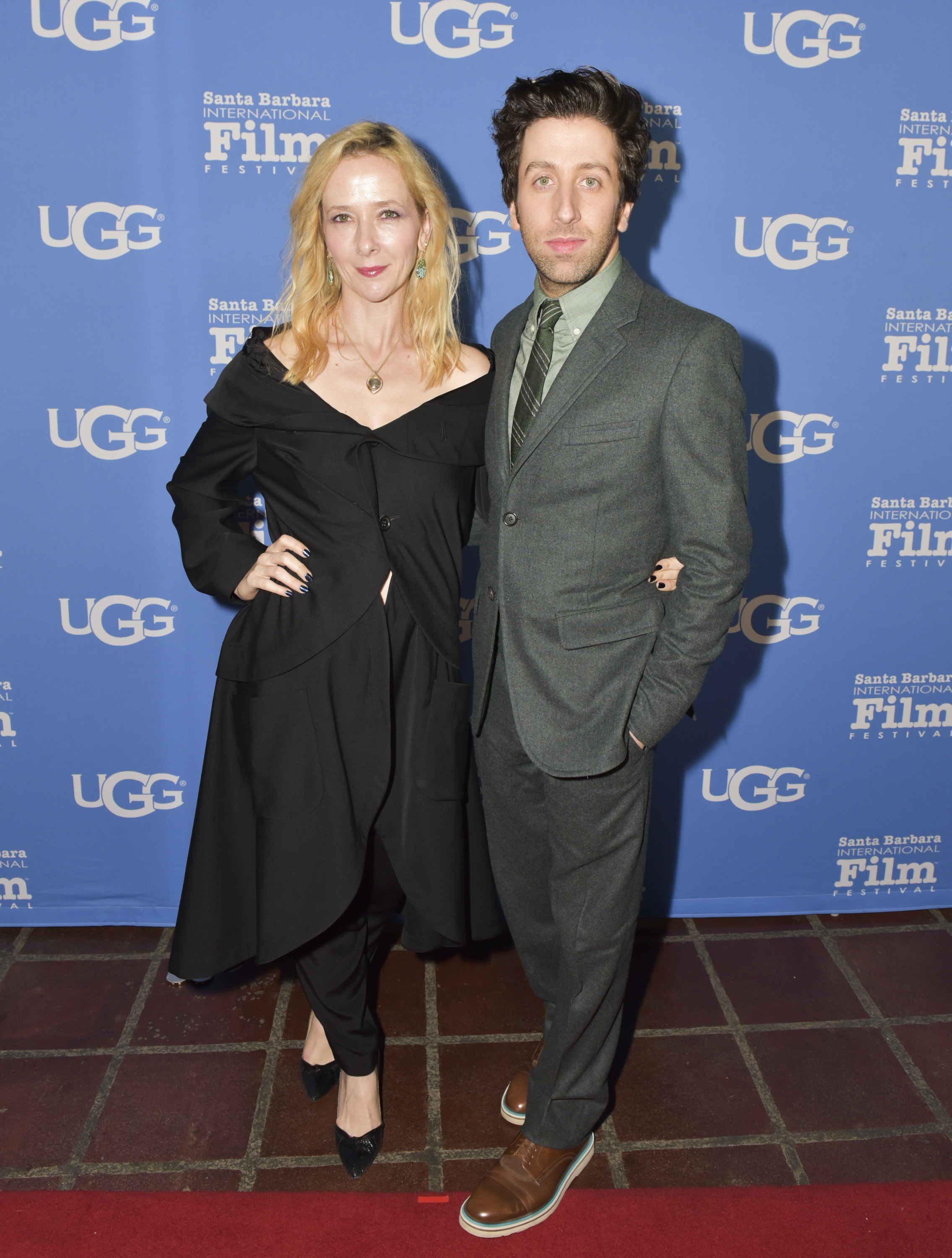 As Simon confessed, he thought he needed more of an exciting life, and had feelings for other people so he… just broke up with her. Jocelyn with a broken heart moved to Paris right after the split.
She met another man and tried to start her love-story over. After she returned to the US, Simon found her and proposed to her - again. He told David Letterman on the Tonight show that just trapping Jocelyn and forcing her to marry him is the most romantic thing anyone could ask for.
Well, sounds crazy but it worked. Simon and Jocelyn have been happily married for twelve years.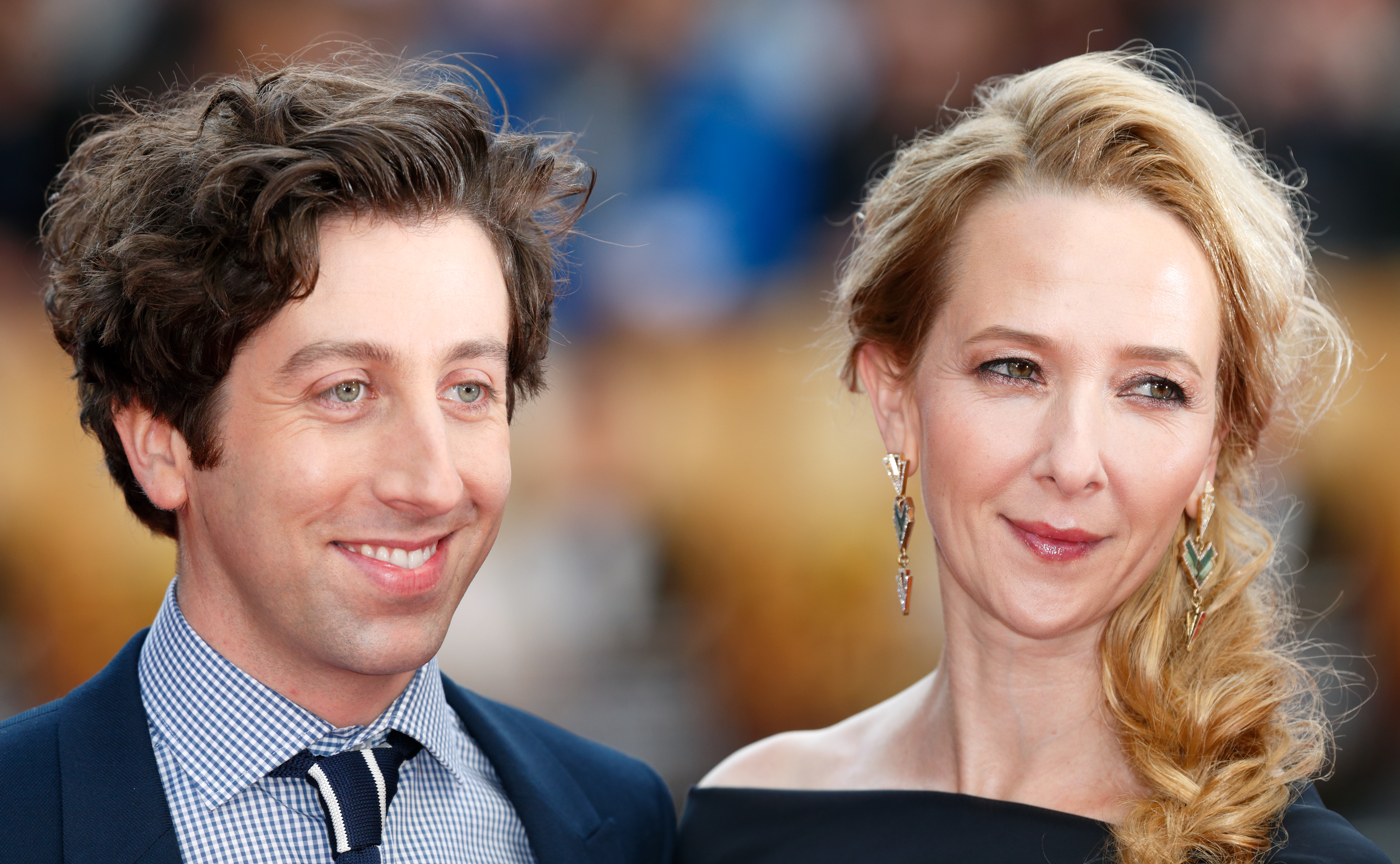 Now the couple is raising two children and making their own movies like 'I Am I' in 2013 and 'We`ll Never Have a Paris' in 2014. We're glad that they didn't just find love, but they also found inspiration in each other. And now we move on to the loneliest character on the show.
Kevin Sussman as Stuart Bloom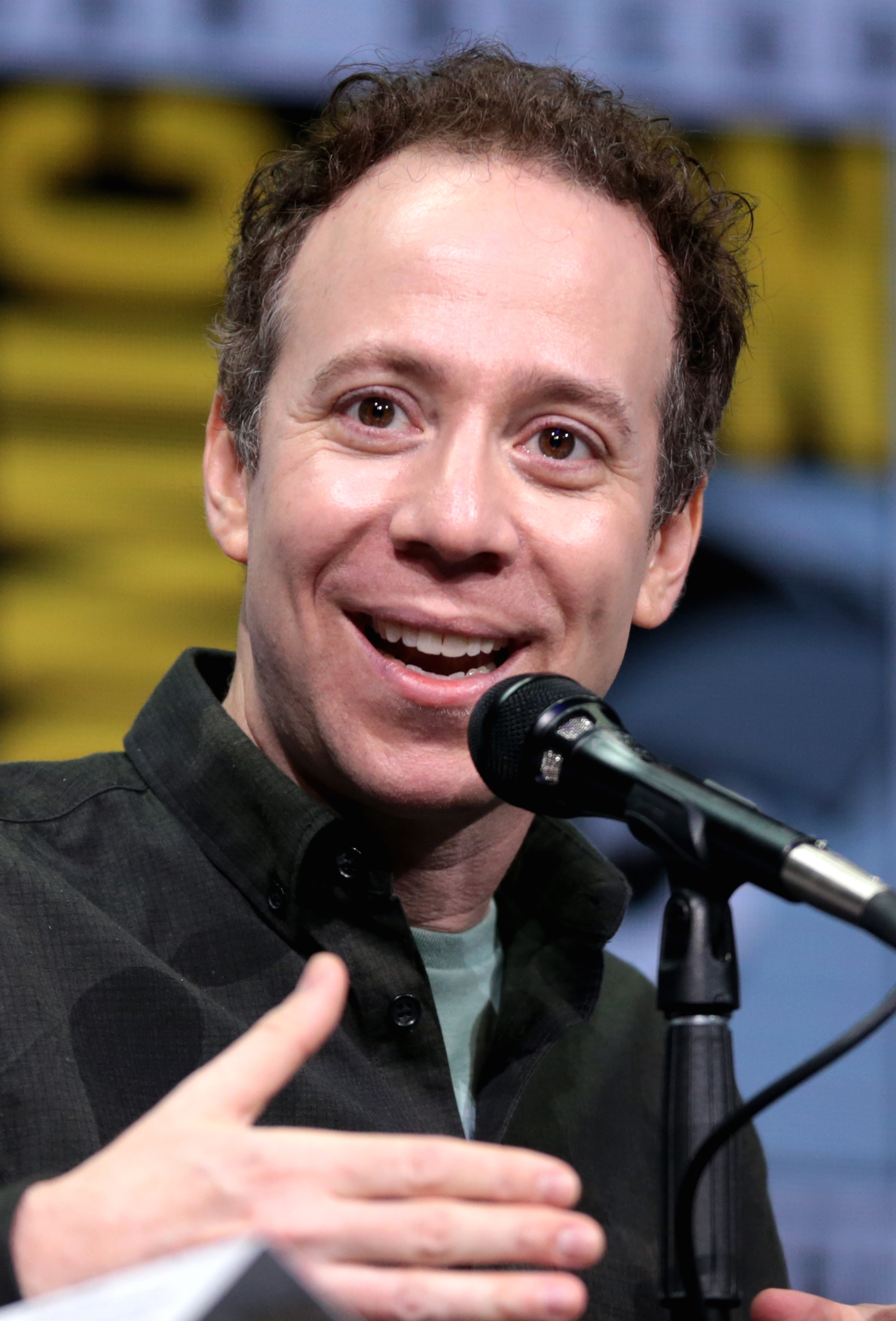 Kevin Sussman joined the cast of The Big Bang Theory and was promoted to a series regular in season six.
Before TBBT Kevin had some notable appearances in huge hits like 'Wet Hot American Summer', 'The Sopranos', 'Law and Order'. 'Ugly Betty' and many more. But after joining the CBS sitcom everything has changed and now he`s a world-famous celebrity.
Stuart Bloom, a charming loser, has a lot of failed love affairs in the show, I mean Penny and Amy are his exes. And what about in real life?
Kevin Sussman married beautiful Alessandra Young in 2006 and after eleven years he filed for divorce from her.
Sussman noticed that divorce isn`t such a tragedy but staying in an unhappy marriage - that is. The year after the divorce Sussman met a woman he fell in love with.
The funny, stylish and open-minded, dog-loving actress Whitney Rice flooded his Instagram. Sweet pictures on their profiles tell us they have so much in common and always have a good time together.
A year ago, Whitney joined the cast of 'Suits' and we hope this is just beginning of her big Hollywood career. We also hope Kevin will never be as lonely as his character. And now move on to Melissa Rauch.
Melissa Rauch as Bernadette Rostenkowski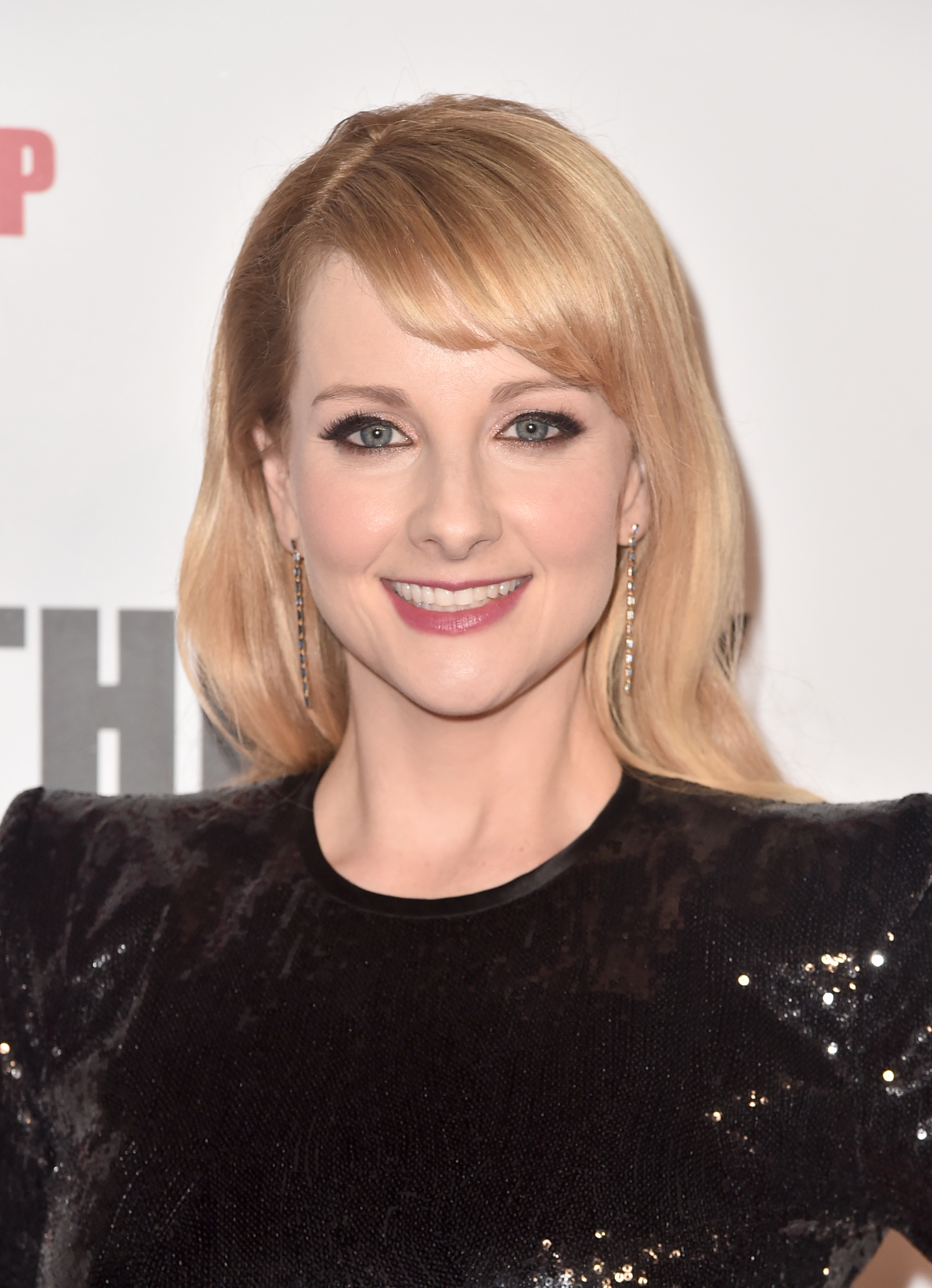 Fans love Bernadette's character and inimitable voice so much. Oh, it sounds so refined, doesn't it? Melissa gave her voice to a lot of cartoon characters like Harley Quinn, Francine on 'Ice Age', Kiki on the 'Scooby-Doo' sequel, the Wasp on 'Marvel`s Ant-man' series.
Her last big-screen appearance was in Bob Castrone`s comedy 'Flock of Dudes', she also played the main part on 'The Bronze' where she also performed as a writer.
Since Melissa married Winston Beigel in 2007 their love life was calm and cloudless, except just one pretty painful detail.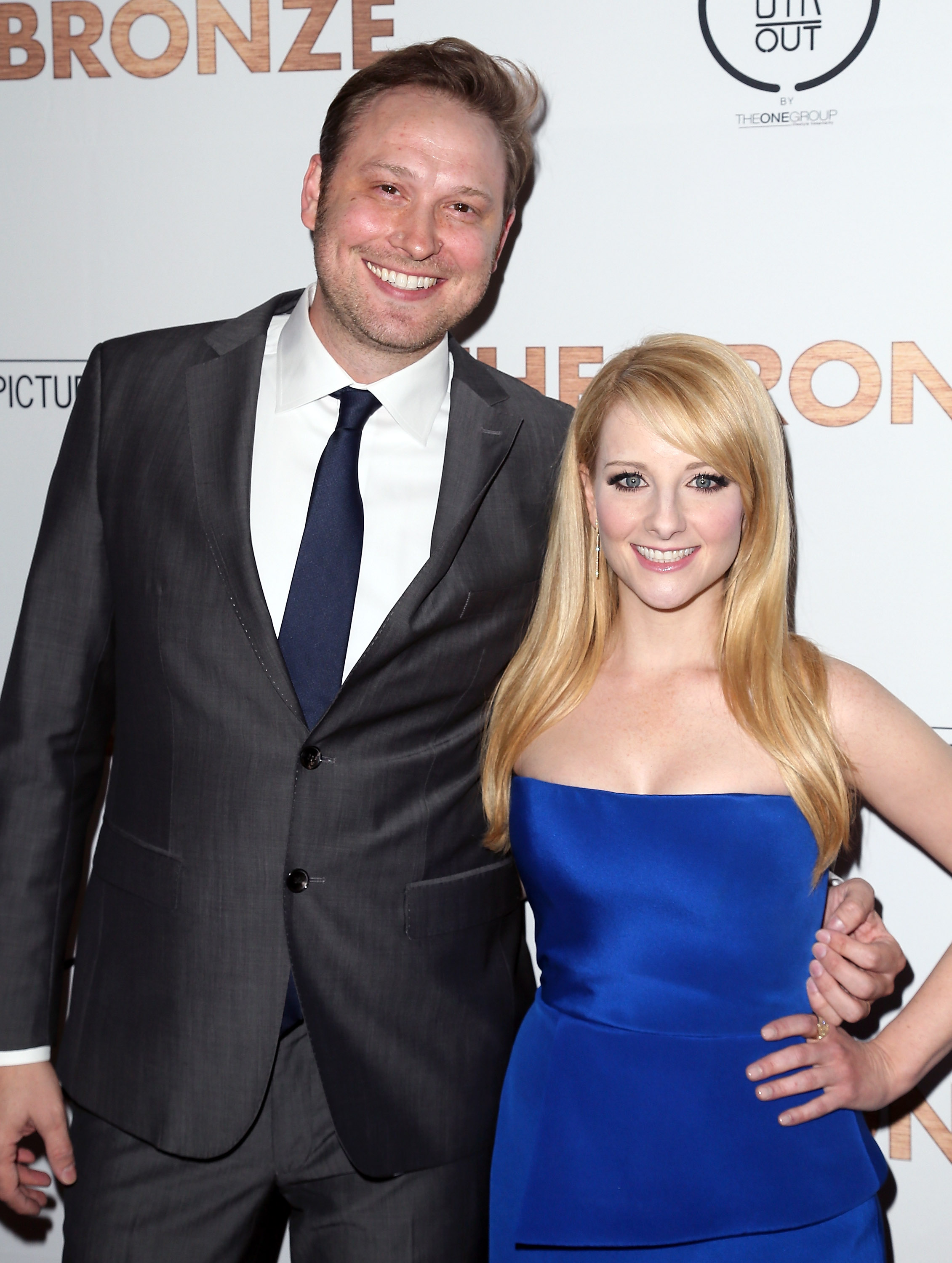 On July 2017 Melissa announced that she`s pregnant! Again… She disclosed that she had previously had a miscarriage, and we all know what that means for her new pregnancy. But… Luckily, everything was not just okay but really-really great.
On December 4th 2017 Melissa posted a picture on her Instagram, saying 'It`s a girl'! We are s glad that everything is okay and we are sure that the baby-girl will be proud of her super-talented starlet mother.
Together Melissa and Winston her husband collaborated not only to create a baby girl but also to produce projects like 'The Miss Education of Jena Bush' and the others.
We wish them all the best as we move on to our next stop and that is Johny Galecki.
Johnny Galecki as Leonard Hofstadter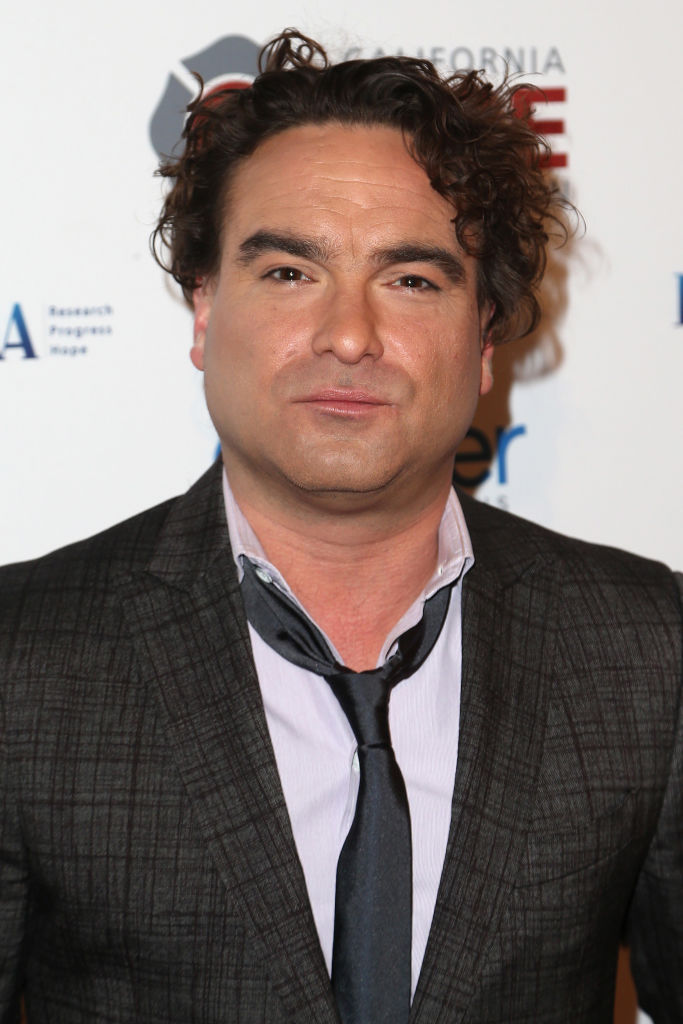 Johnny was originally asked to play Sheldon Cooper, but Galecki felt that Leonard suits him better.
Now he is 44 and a year ago he also was included on the Forbes list as the second-highest-paid TV actor, earning 25 million dollars that year. Between 2017 and 2019 Johny earned about 900 thousand dollars per episode of The Big Bang Theory. Not bad, yeah?
He has a few big-screen performances, like in 'Hancock', alongside Will Smith, 'In Time' along with Justin Timberlake and Amanda Seyfried and a few TV show cameos. Johny also had a few TV series appearances, the last of them was in 'The Conners', the "Rosanne' spin-off. But, how about his personal life?
While working on The Big Bang Theory, Galecki was dating his co-star Kaley Cuoco, like their characters. They ended their relationship in 2009. Both of `em saying they keep have kept in contact and saved their friendship regardless of their break-up.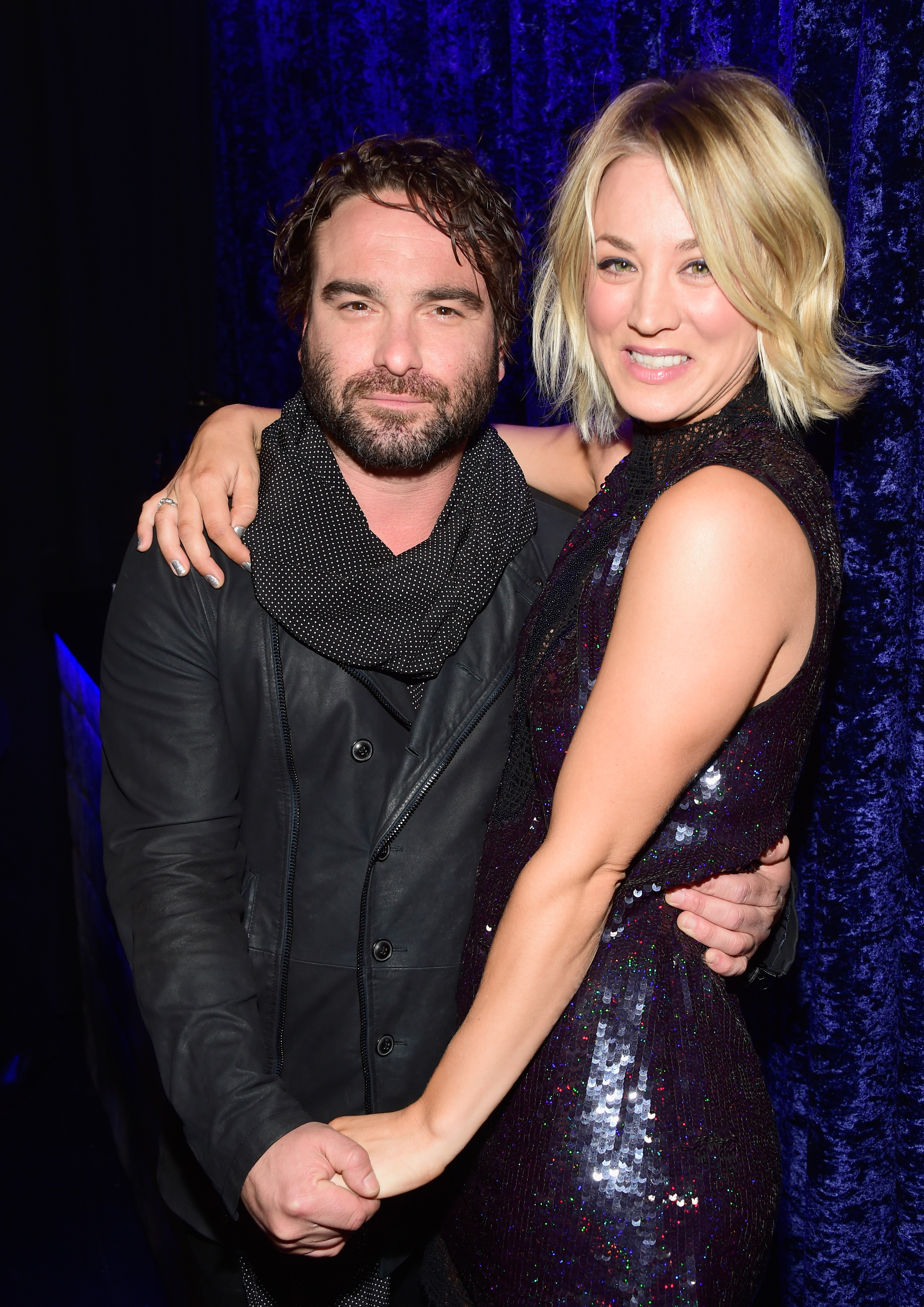 Since September 2018 Johnny has been dating supermodel Alaina Mayer who is only 22 years old right now! 
Johnny was recently spotted heading out in Beverly Hills with something kind of wedding ring on his fingers. But Johnny denied all wedding rumors. 
Anyway, on May 2019 the pair announced that they are expecting a child and a little while later it was revealed that the couple are expecting a boy.
Funny fact – at the same that Alaina announced that she was expecting Johny's baby, Penny announced that she was expecting a baby with Leonard. It happened at pretty much the same time, so Johny was a father in two universes. Ours - and in the Big Bang Theory.
And we move on to Penny herself.
Kaley Cuoco as Penny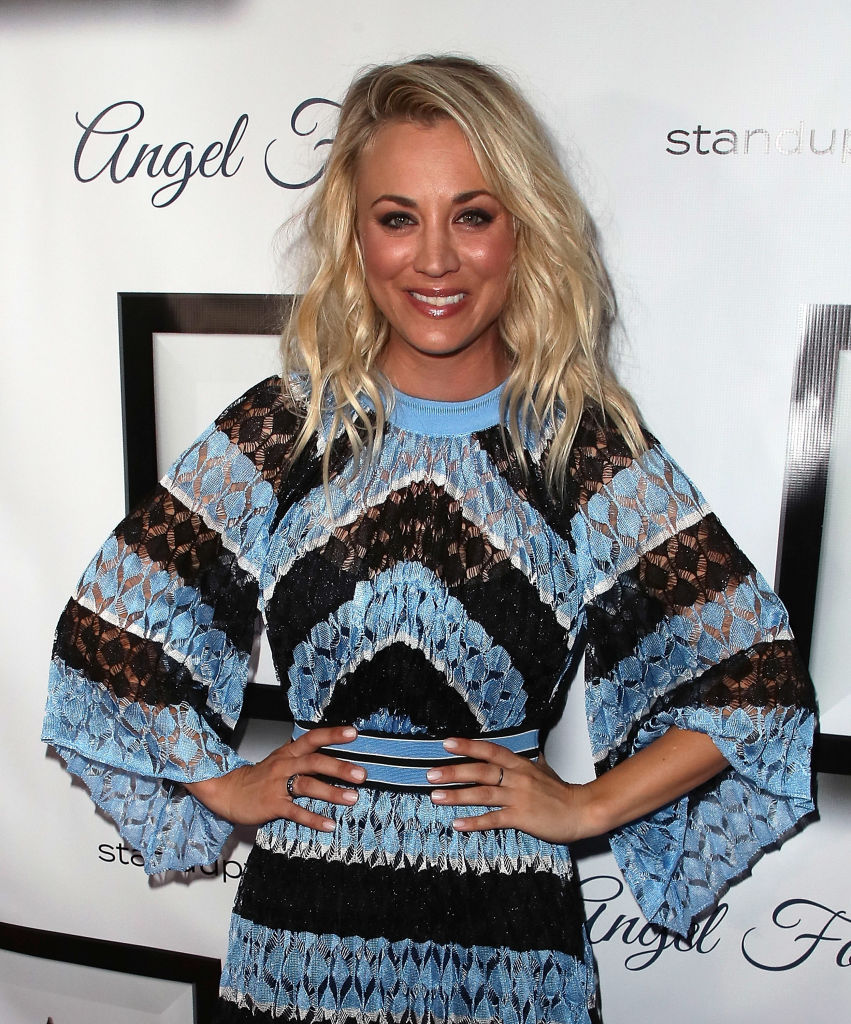 Kaley Cuoco gave us a great performance as the young, charming and outrageous girl-next-door, Penny, and everybody fell in love with her, including me. Oh, there`s nothing to be ashamed of. Kaley saw her first signs of success on the sitcom 8 Simple Rules.
She had a few big award nominations and she eventually won a Teen Choice Award as a Breakout star. After The BBT Kaley won a People`s choice award, twice, and a Satelite awards as the best actress. But there are some awards that Kaley should be not happy about.
After her role on 'The Wedding Ringer', she "won" a Golden Raspberry as the worst supporting actress, what a pity sweetheart. Anyway, Kaley is still a successful, young(she's only 33), actress and showrunner. HBO MAx has announced that they will be producing Kaley Cuoco's dramatic thriller titled The Flight Attendant. We're excited to see it.
Well, what happened in her love life after dating Leonard, oh, I mean Johny Galecki, oh I mean… Both of them? After a two-year-long relationship with Johny, Kaley got engaged to professional tennis player Ryan Sweeting, who is two years younger than her.
He proposed in 2013, after three months of dating. They got married on New Year's Eve in Los Angeles.
But their happiness did not last that long. In September 2015 the couple announced that they were getting divorced - and it took them almost a year to finalize it, but they finally did it. Sometime later, Kaley started a love affair with Karl Cook, who is a son of e-Bay and Proctor&Gamble director, billionaire Scott Cook.
They got engaged in November 2017 and married in summer 2018. On the first anniversary of their marriage, Karl congratulated his wife and trolled her at the same time. He posted a series of pictures, that didn't portray Kaley most perfectly...
But the caption he wrote was so special. 'Everyone posts wedding pictures amongst other idealized images on their anniversary, not me, these are images of my gorgeous wife I remember. I love you @kaleycuoco'
Well, we wish her the best and will now just move on to the next geeky superstar. The one that opted to end the show...and oh boy is we grateful for that. Just kidding - we'll miss it! But we still love him... it's Jim Parsons.
Jim Parsons as Sheldon Cooper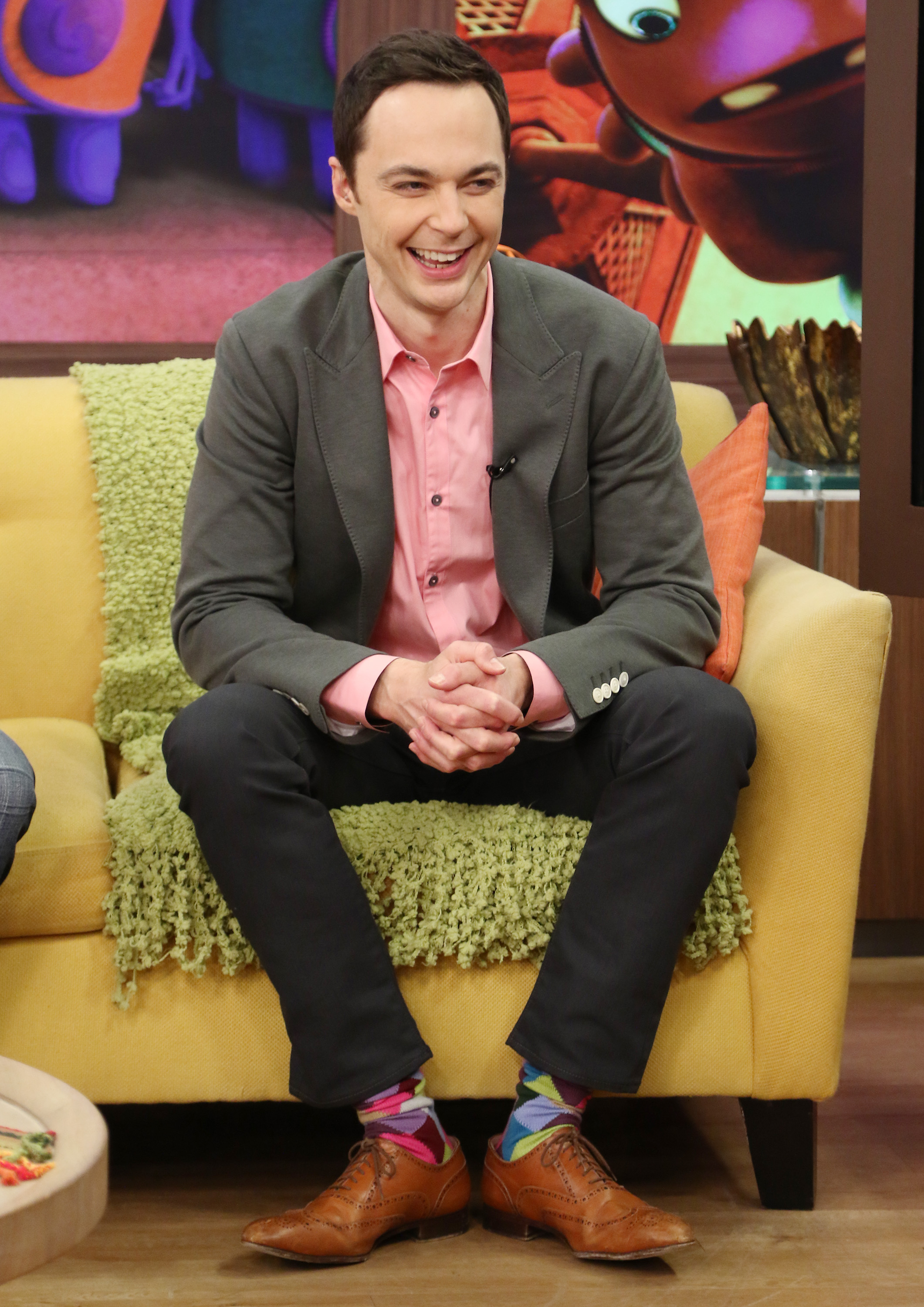 Sheldon Cooper himself is a legend for many of us. Head of all geek-forces and leader of all the weirdoes around the world. His stunning performance in The Big Bang Theory gave Parsons worldwide fame and a lot of money too.
In 2018 he featured in a Forbes list as a highest-paid TV actor! Oh, Gee, how rich are you man? I mean, we can only guess! But... we're glad for you, cause Sheldon Cooper is the character we all love the most in that story.
Now, Parsons is working on the series 'Young Sheldon', where he performs not only as a narrator but as the executive producer too. But let's talk about what's going on with his love life!
In May 2012, an article in The New York Times noted that Parsons is gay and he had been in a relationship for the last ten years. But that didn't change how we feel about him and in fact, we love him even more! 
Jim`s husband - Todd Spiwak, is an art director from New York. Parsons called their relationship "an act of love, coffee in the morning, going to work, washing the clothes, taking the dogs out—a regular life, boring love". Jim and Todd got married in New York on May 2017 and we're glad for them because love is love anyway.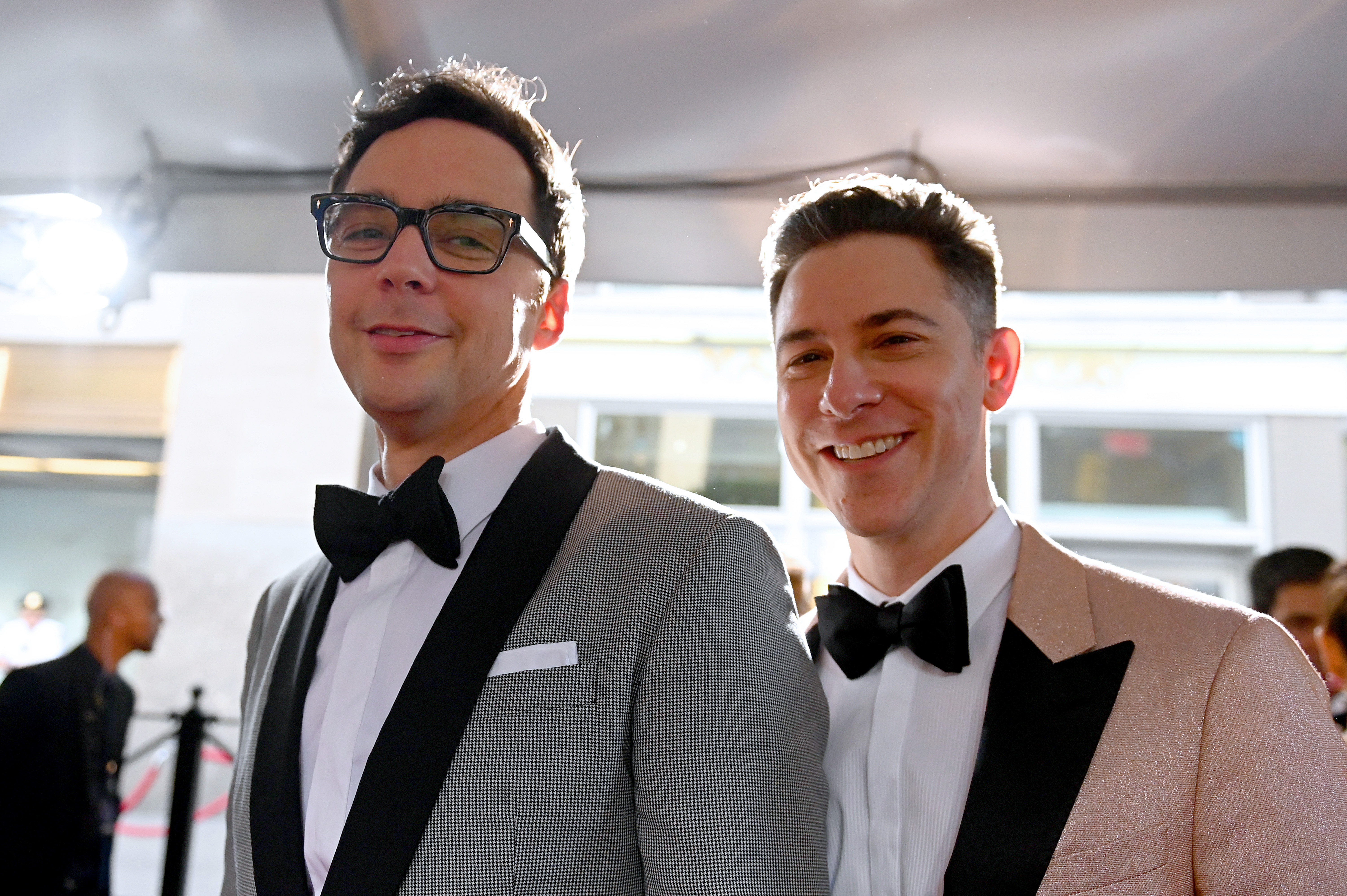 And now it`s the time you`ve been waiting for. The girl who won our hearts and will be dear to us forever, Mayim Bialik.
Mayim Bialik as Amy