Meet the Celebs Who've Announced They're Expecting in 2019
There are a lot of babies from celebrity parents on their way to take over social media in the following months, so let's take a look at the famous couples that are waiting for their little bundles of joy in 2019. Some of America's favorite stars are living the adventure of their lives as they have babies on the way, many of them for the first time. We have had enough of shocking Hollywood breakups this year, so let's focus on the good news!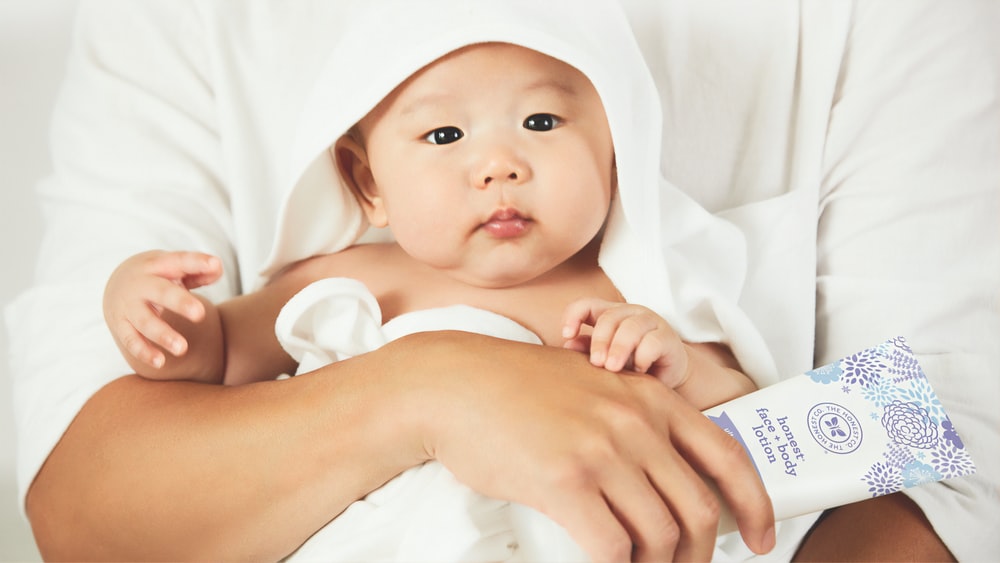 QUENTIN TARANTINO AND DANIELLA PICK
The 56-year-old acclaimed filmmaker and his 35-year-old wife, an Israeli model and singer, have been married for less than a year, the two tying the knot right after Tarantino finished shooting summer hit "Once Upon a Time in Hollywood." On August 22, the "Pulp Fiction" director announced that he and Pick are embarking on the adventure of parenthood.
Quentin Tarantino is going to be a father! https://t.co/YYxvgSozVF pic.twitter.com/q54ojMxjfL

— E! News (@enews) August 21, 2019
BLAKE LIVELY AND RYAN REYNOLDS
The 42-year-old "Deadpool" star and his 31-year-old wife of "Gossip Girl" fame are expecting their third child together, who will join siblings James, 4, and Inez, 2. Lively debuted her baby bump during the New York City premiere of "Pokémon: Detective Pikachu" back in May.
Blake has previously said that she and Ryan want their kids to live "normal" lives: "Ryan had a nice, normal upbringing, and we want our kids to have the same normal life that we had," she confessed. "We don't ever want to rob them of what we had, because we'd feel really selfish."
CHELSEA CLINTON AND MARC MEZVINSKY
39-year-old former first daughter Chelsea Clinton and her 41-year-old husband Marc Mezvinsky are really excited about their newest addition to their family of four, which includes Charlotte, 4, and Aidan, 3.
"Marc and I have loved watching Charlotte be such a wonderful big sister and we're excited to watch Aidan become a big brother! We cannot wait to meet our newest addition later this summer," Clinton tweeted on January 22.
MARIO LOPEZ AND COURTNEY MAZZA
The 45-year-old actor and TV personality and his 36-year-old wife actress Courtney Mazza took to Instagram early in the year to share that they are expecting their third child together. "We are adding to the team. We're going to be a party of five. We don't know what we're having, if it's going to be a boy or a girl," the "Saved by the Bell" star said in a video for his followers on January 11.
JOHNNY GALECKI AND ALAINA MEYER
44-year-old "Big Bang Theory" and "Roseanne" star Johnny Galecki and his 22-year-old wife Alaina Meyer, took to Instagram on May 3 to make the happy announcement that they were expecting their first child together. Later that month, the couple revealed their baby's gender. "I can not wait to raise a baby boy with my love. He will follow in his fathers' footsteps of being a generous, loving, chivalrous fellow," Meyer wrote.
NICK CARTER AND LAUREN KITT
39-year-old Backstreet Boys singer Nick Carter and 36-year-old actress Lauren Kitt revealed that they were expecting their second child together during the band's world tour on May 24.
"Thank You God for giving us the greatest gift we could ever ask for," Carter captioned a photo of Kitt and him along with their 3-year-old son Odin.
ANNE HATHAWAY AND ADAM SHULMAN
36-year-old Academy Award-winning actress Anne Hathaway and 38-year-old actor Adam Shulman, her husband, shared the exciting news about their upcoming second child together on July 24, with an Instagram post by Hathaway. The "Devil Wears Prada" star took a moment to open up about her struggles with conceiving and expressed support to every couple going through the same difficulties: 
"All kidding aside, for everyone going through infertility and conception hell, please know it was not a straight line to either of my pregnancies. Sending you extra love." 
MILLA JOVOVICH AND PAUL W.S. ANDERSON
43-year-old actress Milla Jovovich, of "Resident Evil" fame, is pregnant with her third child with her husband, 54-year-old filmmaker Paul W.S. Anderson, with whom she shares 11-year-old Ever Gabo and 4-year-old Dashiel Edan.
Despite her age and an emergency abortion two years ago, Jovovich shared that doctors had told her everything was going fine with her pregnancy, and she went on to reveal that she is having another baby girl.
"...wish me and my baby luck!" the actress said. "I send you all a lot of love and I'll keep you posted on my progression!"
ASHLEY GRAHAM AND JUSTIN ERVIN
Ashley Graham and Justin Ervin shared their exciting news through an Instagram post, with a picture of the both of them looking into each other's eyes lovingly, and holding Graham's baby bump. The model captioned the adorable photo. 
"Nine years ago today, I married the love of my life. It has been the best journey with my favorite person in the world! Today, we are feeling so blessed, grateful and excited to celebrate with our GROWING FAMILY!" the model wrote in the caption. "Life is about to get even better." 
CHRISTINA MILIAN AND MATT POKORA
The singer announced that she and Matt Pokora are expected through Twitter: "Cooking up a new release for 2020! What a collaboration!". The photo showed the couple looking absolutely thrilled, with Matt holding an ultrasound photo over Christina's belly. He posted a similar photo, captioning it  "Legacy on the way!". 
While Matt is traveling, Christina makes sure their baby boy is getting used to father's music: "I've played some of his dad's music on my tummy," she informed Uson Wednesday. "I'm reminding the baby of his dad's voice. It's nice for a boy to have that masculine touch of melody running through his head. … His dad is gonna be on tour this year, so we're going to go on tour with him."
Cooking up a new release for 2020! What a collaboration! 😉🤗 can't wait. pic.twitter.com/e6IvrJeh6i

— Christina Milian (@ChristinaMilian) July 28, 2019
LAUREN ATKINS AND THOMAS RHETT
Thomas Rhett announced through Instagram that he and Lauren Akins are expecting their third child! The country singer jokingly captioned the post:
"Excited to share that I will now be paying for 3 weddings. I feel so blessed to say that our third child is on the way and it's a girl! Bring on the crazy."
SHAY MITCHELL AND MATT BABEL
Shay Mitchell and boyfriend Matte Babel are expecting their first baby! The couple announced the new on Instagram and YouTube this past June. The actress joked in the caption: "Does this mean I'm allowed to drive in the car pool lane at all times now?" On YouTube, she also called her pregnancy "exciting, nerve-racking, difficult and emotional all at the same time," adding that she's "learned so much about myself and parenthood over the past 6 months, and feel like I haven't even scratched the surface."
KEIRA KNIGHTLEY AND JAMES RIGHTON
On May 2, Keira Knightly stepped out in Paris' Chanel J12 cocktail party with her husband James Righton, as well as a new baby bump. Keira has been actively participating in the discussion about the image of women who have recently given birth and who are obligated to face the media and public: 
"Seven hours after your fight with life and death, seven hours after your body breaks open, and bloody, screaming life comes out. Don't show. Don't tell. Stand there with your girl and be shot by a pack of male photographers."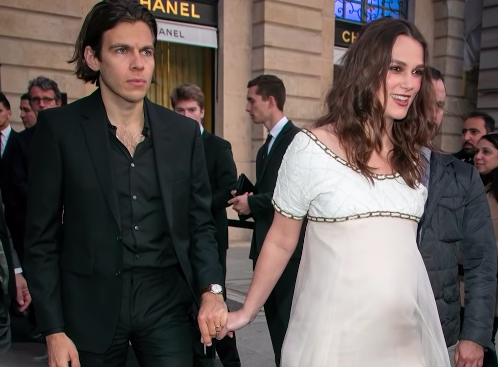 Isn't this news music to our ears! In fact, we're loving the baby bump photos so much that we're about to get a major case of baby fever ourselves. Which of these power couples happen to be your favorite? Share your thoughts with us in the comments below! And make sure to stay tuned for more updates on your favorite celebrities.
Scroll down to find out how Albert from 'Little House on the Prairie' looks now. He is 52 years old and looks more handsome than ever!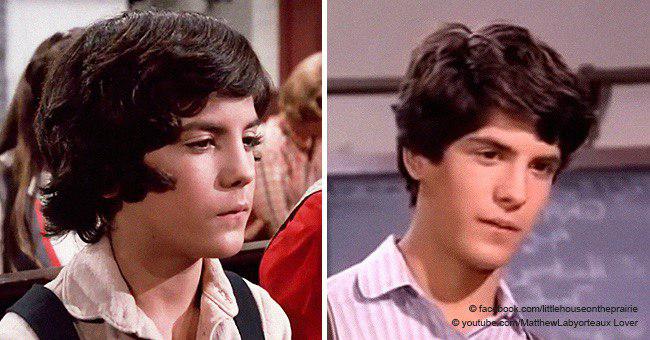 Sources:
what to expect