Life Story of Marg Helgenberger Who Portrayed Catherine Willows In Popular "CSI" Show
Marg Helgenberger has been in the entertainment industry for years. She has carved a name for herself in Hollywood with many stellar performances. Actress Marg Helgenberger began acting in the early 1980s. Her career took off after she landed the role of Siobhan Ryan in "Ryan's Hope" from 1982 to 1986. She went on to famously appear as Catherine Willows in the CBS drama "CSI: Crime Scene Investigation." She has also played roles in "Immortality" and even bagged an Emmy for her role in "China Beach." Here are 20 facts about  Marg that fans might not know about her.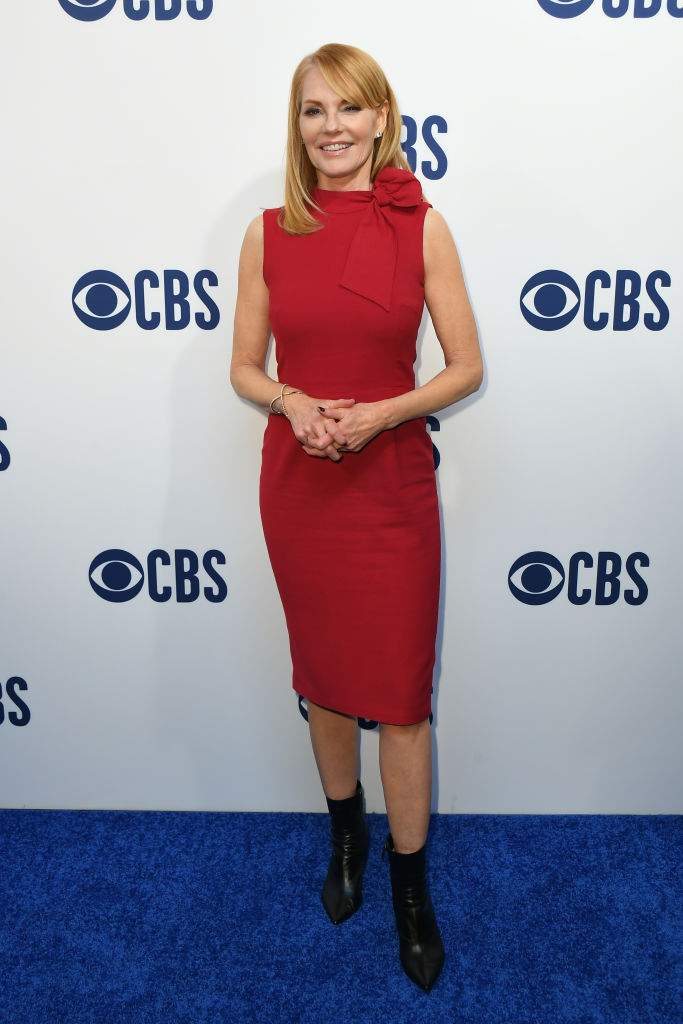 Ancestry
Helgenberger came from Irish and German descent and grew up Roman Catholic. Her father was of German and Irish ancestry, and her mother had pure German ancestry. Marg's paternal grandfather was Leroy R. Helgenberger (the son of William Ferdinand August Helgenberger and Martha Baumann). Leroy was given birth to in Nebraska, and all of his grandparents were German immigrants. Marg's paternal grandmother was Margaret L. McCarthy. Marg's grandmother Margaret was born in Nebraska and was of Irish ancestry.
Parents
She is the daughter of Hugh Helgenberger, who was a meat inspector, and Kay Helgenberger, who was a school nurse. Marg originally dreamed of following in her mother's footsteps. .They are of German and Irish origins, respectively. Marg has always made sure her family came first, no matter all the things she has ongoing in her life. She still has a very very close relationship with her mother, Kay Helgenberger Snyder. They have been a part of many charity events together in respect of Kay's survival of breast cancer.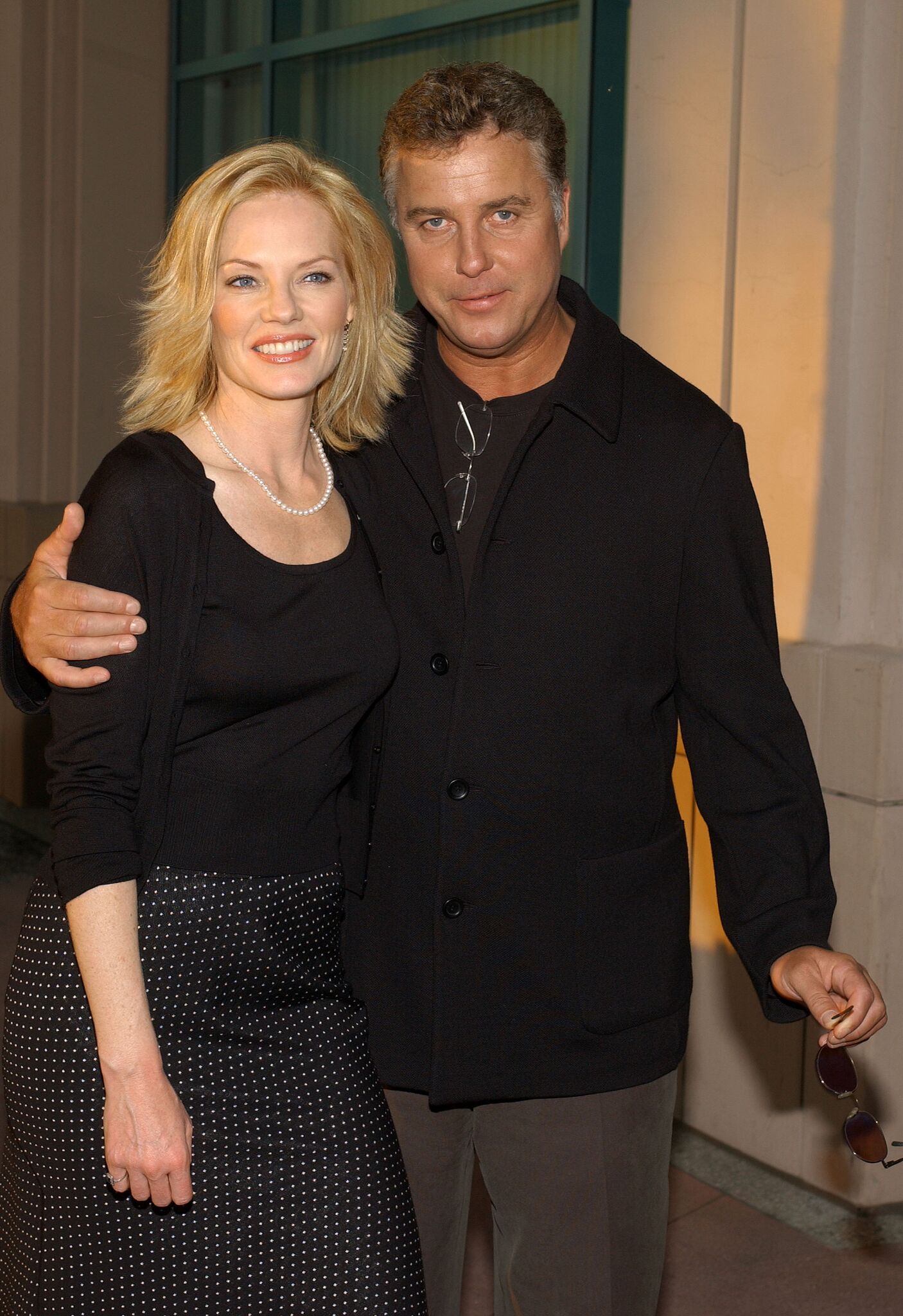 Her Son
Marg is a proud mother to her son, Hugh Howard Rosenberg who was born on October 21, 1990. She named him after her father, who died in 1986 of complications from Multiple Sclerosis. She has made sure she has a great relationship with him just like with her mother. She prioritizes her only child. In May 2000, she declined a significant role in the feature film 'Stolen Summer.' She said, 
"It was a big quandary. I knew it was a good project, but I just couldn't miss Hughie's graduation from elementary school, his school play…My life was more important to me."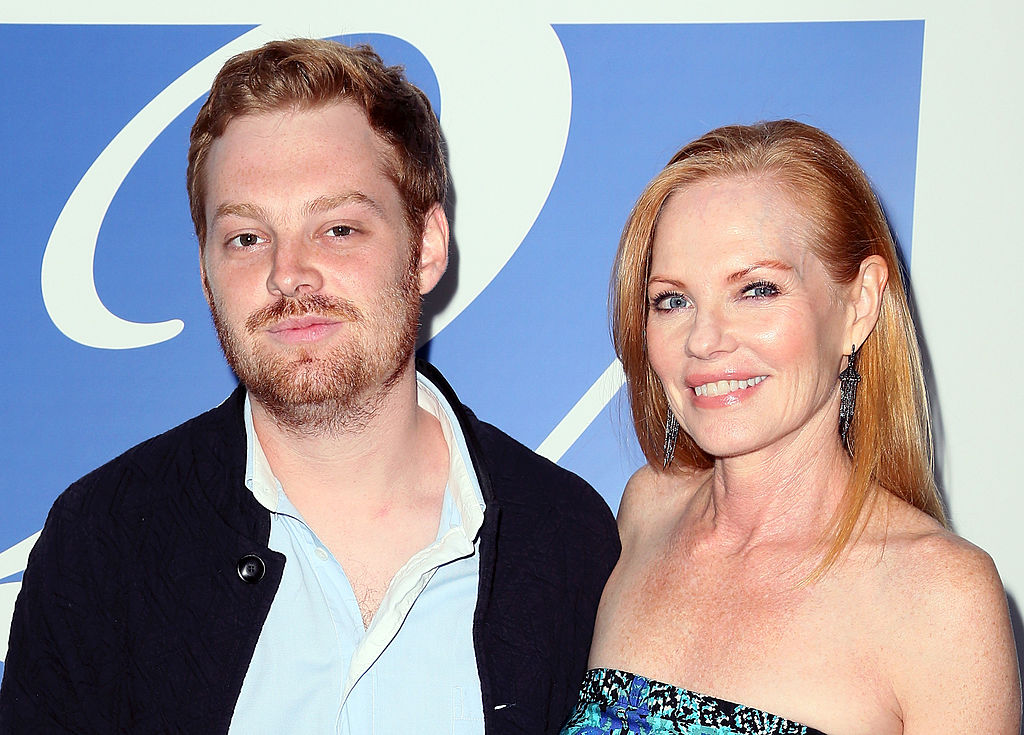 She has a Degree
Before becoming an actress, Marge received her Bachelor of Science degree in speech and drama from the School of Speech (now the School of Communications) at Northwestern University (Evanston, Illinois). After her degree, she ventured into acting in the early 1980s starting with a daytime soap opera 'Ryan's Hope,' starring as Siobhan Ryan.
The show ran from 1982 to 1986. She also is quite famous for playing Catherine Willows in the CBS police procedural drama CSI: Crime Scene Investigation. After that, she starred in Immortality and China Beach. These made her get the 1990 Emmy Award for Outstanding Supporting Actress in a Drama Series.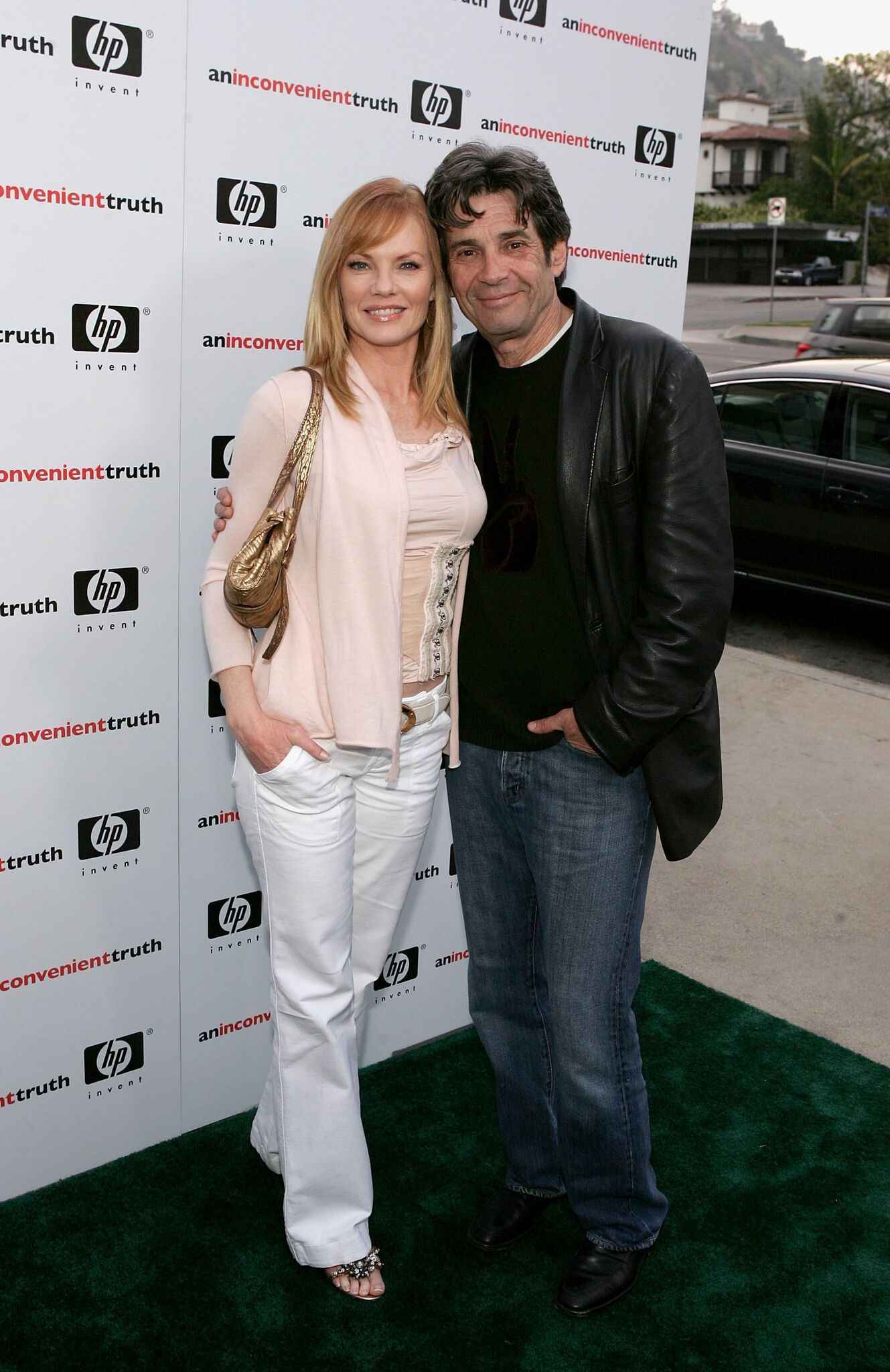 Her Awards
Marg has been a very hardworking and talented actress, and as such, she has won many awards and has had many nominations. In 2005, she won Favorite Female Television Star on people's choice awards for the series, CSI. In 1990, she also won Outstanding Supporting Actress in a Drama Series for 'China beach.' In 2005, she won Outstanding Performance by an Ensemble in a Drama Series for 'CSI.' In 1989, she also won Best Supporting Actress in a Quality Drama Series for 'China Beach,' she also won this in 1990 and 1991.
Her Career
Helgenberger started her career as a nightly weather presenter at KHGI-TV, while she was still in college. Ther producer changed her name to Margi McCarty. During the summer, she also had a job as a deboner at her father's meatpacking plant. After acting as Blanche Dubois in a university production of 'A Streetcar Named Desire,' her passion for acting was inflamed.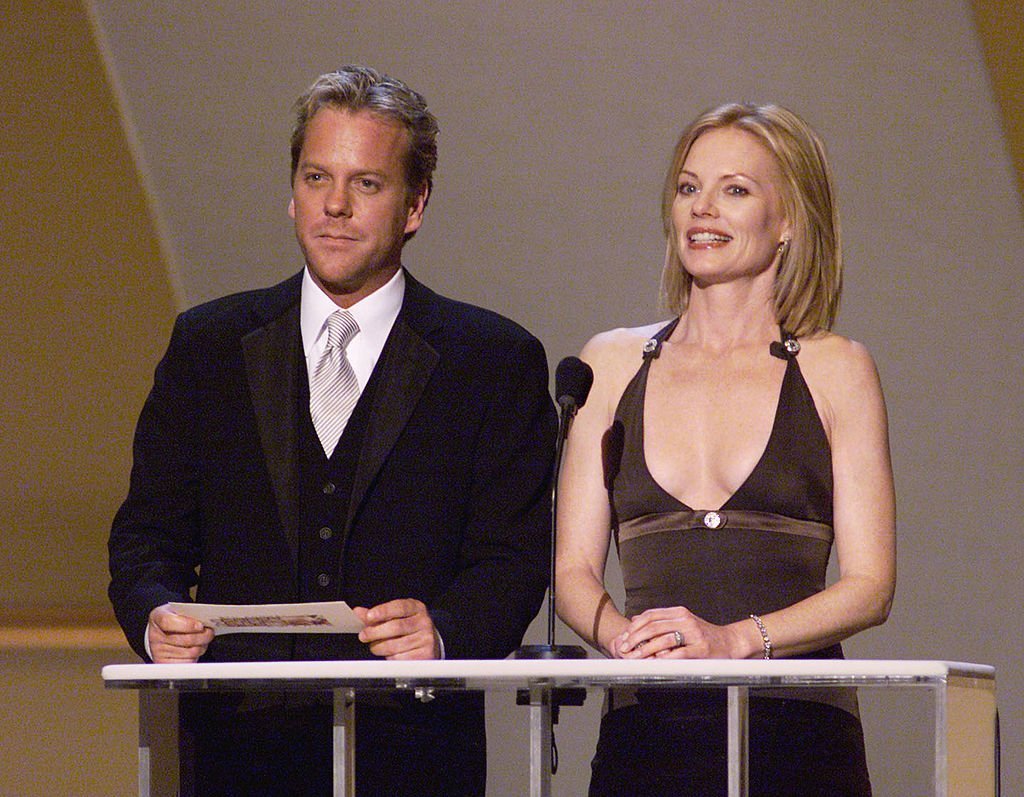 While acting in a summer 1981 N.U. Campus play of Shakespeare's Taming of the Shrew, where she acted as Kate, Marg was seen by a scout for the T.V. soap opera Ryan's Hope. After her college degree, Helgenberger got her first actual role on the long-term ABC Daytime soap opera in March 1982, playing an inexperienced cop, Siobhan Ryan Novak DuBujak, a part that used to be Ann Gillespie's.
Marg's Statistics
Marg is a size 6 with the measurements of 36 inches of the bust, 25 inches at her waist and 36 also on her hips. She has an hourglass shape which still intact till now. She is 5 "6 feet tall. She is slim and weighs a total of 119 pounds. The color of her eyes are blue, and she has dyed blond hair.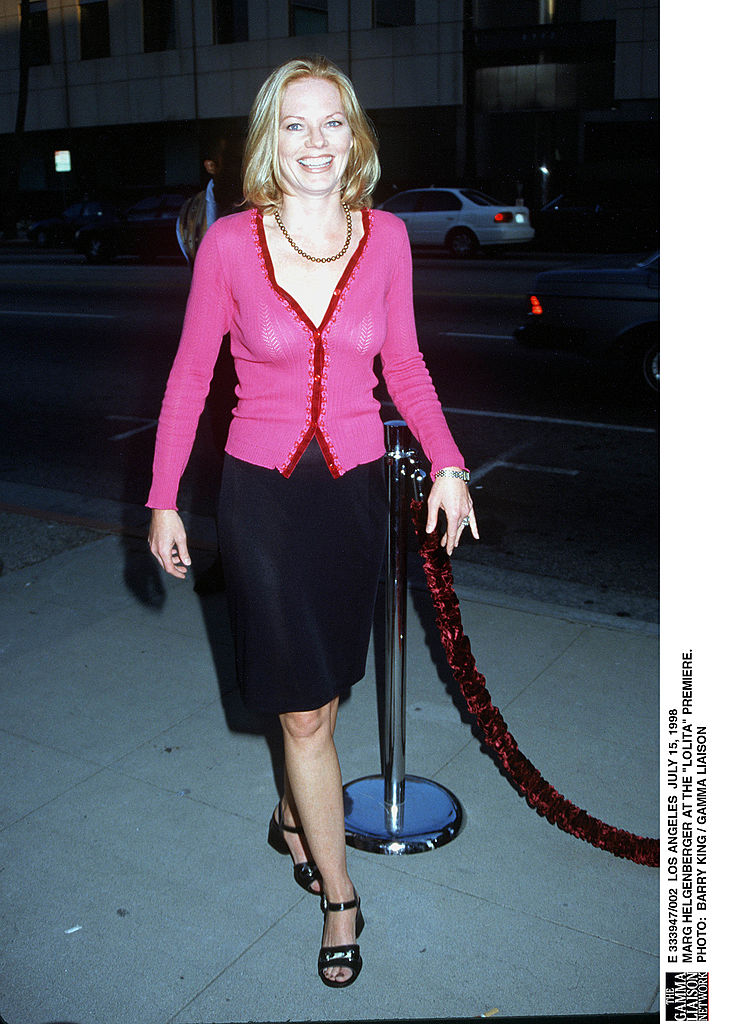 Marg's Present Relationship
Marg is presently in a relationship with a businessman, Alan Finkelstein. The duo met through a mutual friend in the middle of 2010 and started dating. Marg joked about her boyfriend saying: "Another Alan, another Jewish guy. But we have a lot of fun. He is very gregarious." Friends and family testify that she has been happier ever seen Alan Finkelstein entered her life.
Siblings
The stunning actress is the middle of three children. She has an older sister who is a Jazz musician Ann Helgenberger, and a younger brother is Curt Helgenberger, who is a meat inspector just like their dad was. Marg acted as the French horn in her high school marching band. She graduated from North Bend Central High School.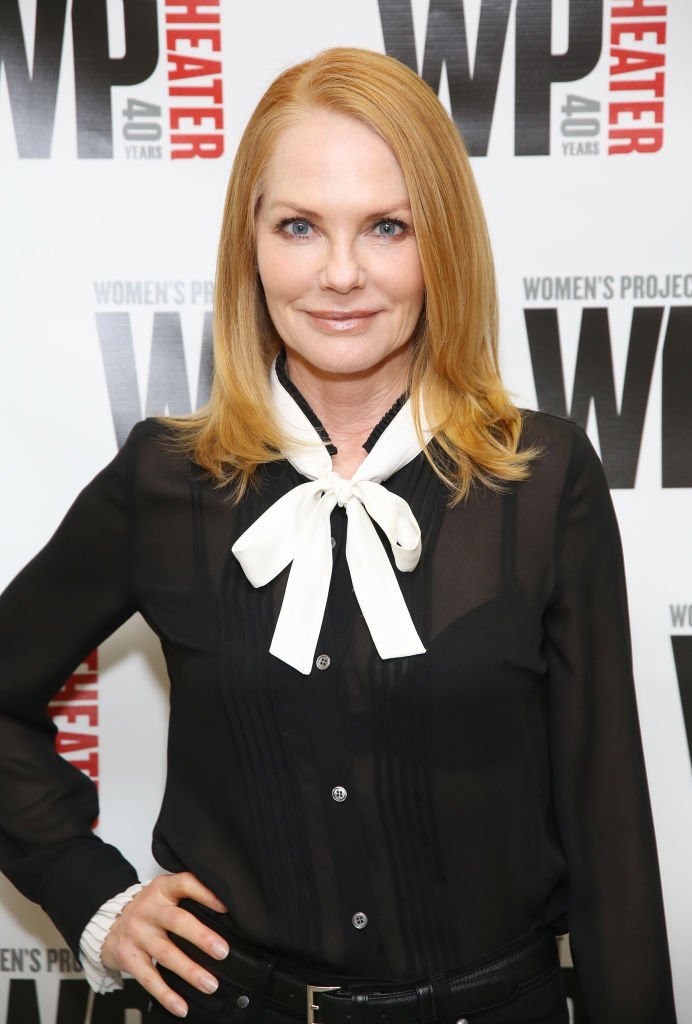 Hometown
She hails from North Bend, Nebraska. The town named a local street after her called Helgenberger Avenue. Nebraska is a beautiful state that is right in the middle of the Great Plains and the Midwestern United States. The idyllic state has lots of picturesque locations like a hidden waterfall and open grassland.
Her Birthday
Marg Helgenberger was born on the 16th of November 1958, which was a Sunday. Marg Helgenberger will be turning 61 in two months. The beauty, agility, and proper structure of the celebrity makes us forget how old she is. She even once said being too pretty and at the same time, being too old were hindrances to getting roles at times.
Her Accolades
In April 2008, Helgenberger got an endorsement for the Got Milk? Campaign. In December 2009, Forbes magazine ranked Helgenberger third among primetime's top-earning women, with an estimated income of $9.5 million, after Tyra Banks and Katherine Heigl. Helgenberger was the 2,458th star on the Hollywood Walk of Fame on January 23, 2012, for her television work. After William Petersen left CSI, Helgenberger became one of the two most paid actors in all of the CSI franchises. She was paid $375,000 per episode, the same as David Caruso, and $25,000 more per episode than Laurence Fishburne.
Marg's Most Famous Role
Mary is very popular for her roles as Catherine Willows in the CBS police procedural drama 'CSI: Crime Scene Investigation' (2000–12, 2013) and also the T.V. movie Immortality (2015). She has also portrayed K.C. Koloski in the ABC drama China Beach (1988–91). This got her the 1990 Emmy Award for Outstanding Supporting Actress in a Drama Series. She went to the Clark County Coroner's Office to know about her role when CSI started recording, even checking out autopsies while she was there. She also acted with her ex-husband, Alan Rosenberg, when he guest-starred on CSI, season five 'Weeping Willows' and season seven 'Leaving Las Vegas.'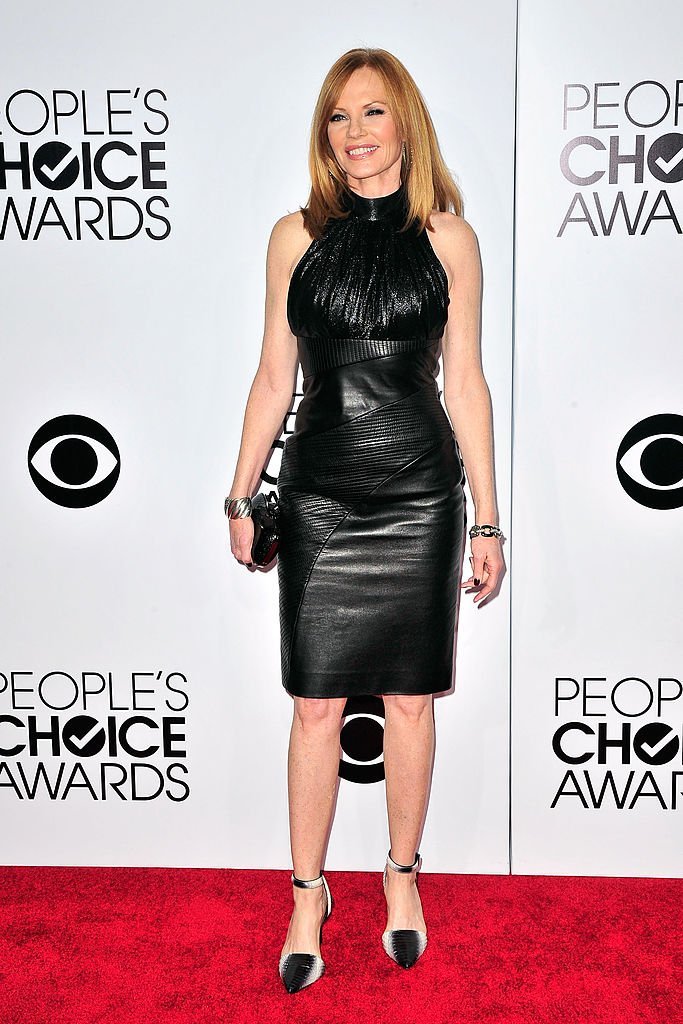 Hollywood Walk of Fame
Marge received a star on the Hollywood Walk of Fame at 6667 Hollywood Boulevard in Hollywood, California on January 23, 2012. This is a well-deserved accolade to a remarkable woman who has put nothing but the best in her acting career. Not only is she talented, but she is also very easy to work with.
Madonna Fan
Sometimes we forget that our celebrities also sit back at home and enjoy songs and movies. We forget as they are stars, they are also fans of their favorite musicians and actresses. Well as for Marg, she is a big fan of Madonna. She once said: "Life will always be good as long as Madonna is around. I don't think of her as a guilty pleasure anymore - she's an outright pleasure."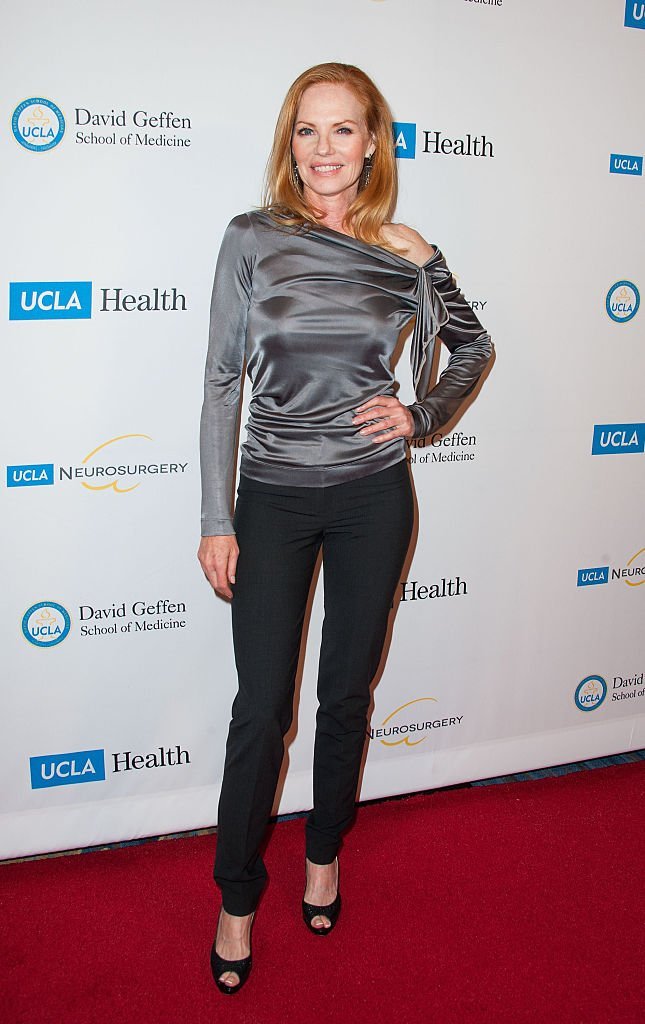 Scouted
A talent scout recruited her to work on the 1975 soap opera "Ryan's Hope." Ryan's Hope is an American sitcom whose creators are Claire Labine and Paul Avila Mayer. It was the first broadcast on July 7, 1975, and was stopped on January 13, 1989. It focuses on the struggles of a big Irish-American family in the Washington Heights neighborhood of Manhattan, New York City. She was on the show for four years, 1982 to 1986.
"E.R."
Marg Helgenberger gave her opinion about her E.R. sex scene with George Clooney in the 1994 TV series. The director of photography felt a fast-paced bedroom scene would be entertaining, but Marg felt differently. Nice and easy did it in the end.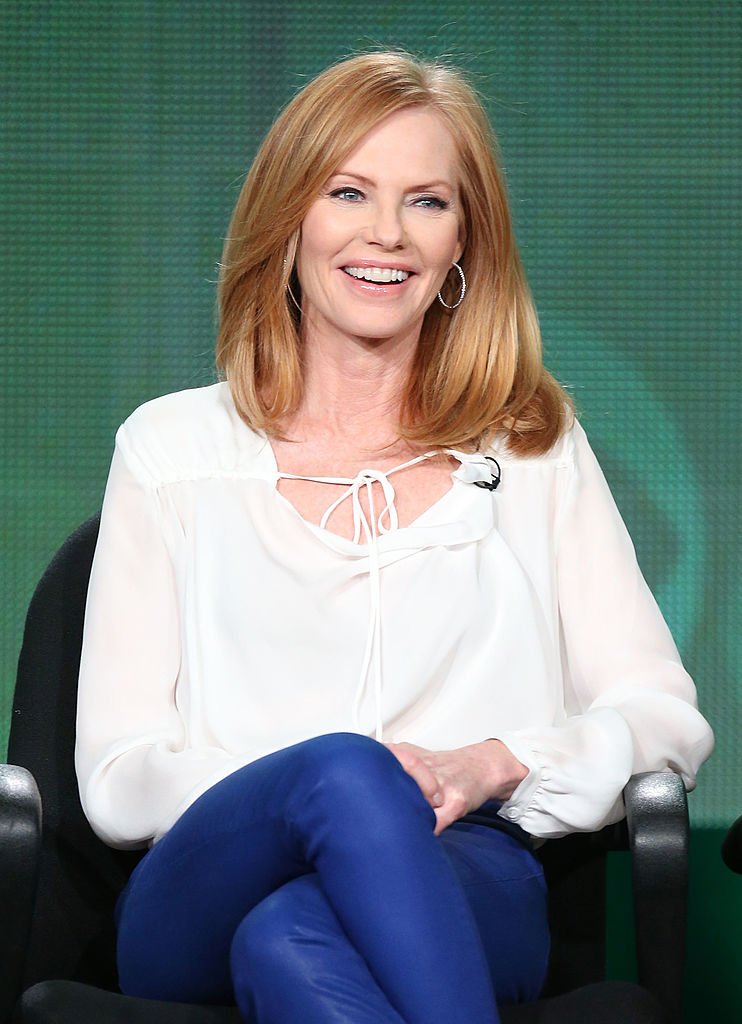 Meeting Her Ex-Husband
Marg met her ex-husband, Alan Rosenberg, in 1984. They started dating in 1986 after befriending each other. Alan Rosenberg was born on October 4, 1950. He is an American stage and screen actor. Rosenberg is most famous for his role Eli Levinson, which made appearances in both the series Civil Wars and the famous L.A. Law. He was the 27th president of the screen actors guild, from 2005-2009.
Marriage
Marg and Alan Rosenberg got married in 1989 and were married for 11 years. During that duration, they had a son born in 1990, Hugh Howard Rosenberg. He was named after her dead father. December 1, 2008, the duo declared their wish to split from each other. As of March 25, 2009, she was already processing their divorce, and it was concluded on February 2010.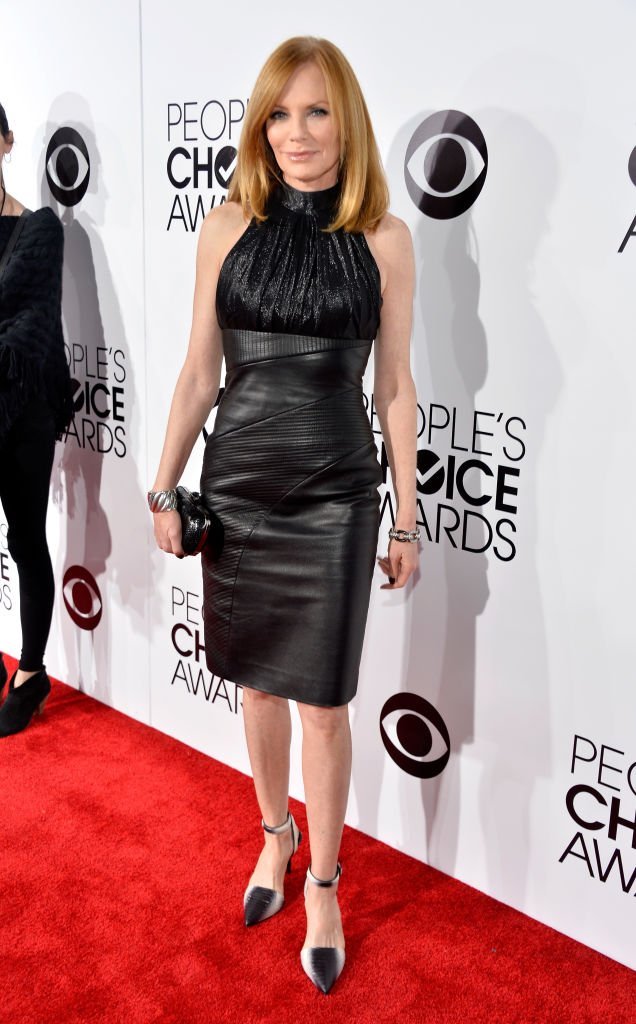 Her Mother Had Cancer
Helgenberger's mother suffered a 27-year battle against breast cancer and survived. As a result, Marg is very active in supporting research for breast cancer. Marg co-hosts a yearly celebrity golf tournament that also is a fundraiser for breast cancer awareness. She and her ex-husband, Alan Rosenberg also host 'Marg & Alan Celebrity Weekend' annually in Omaha since 1999, this is their form of awareness for breast cancer.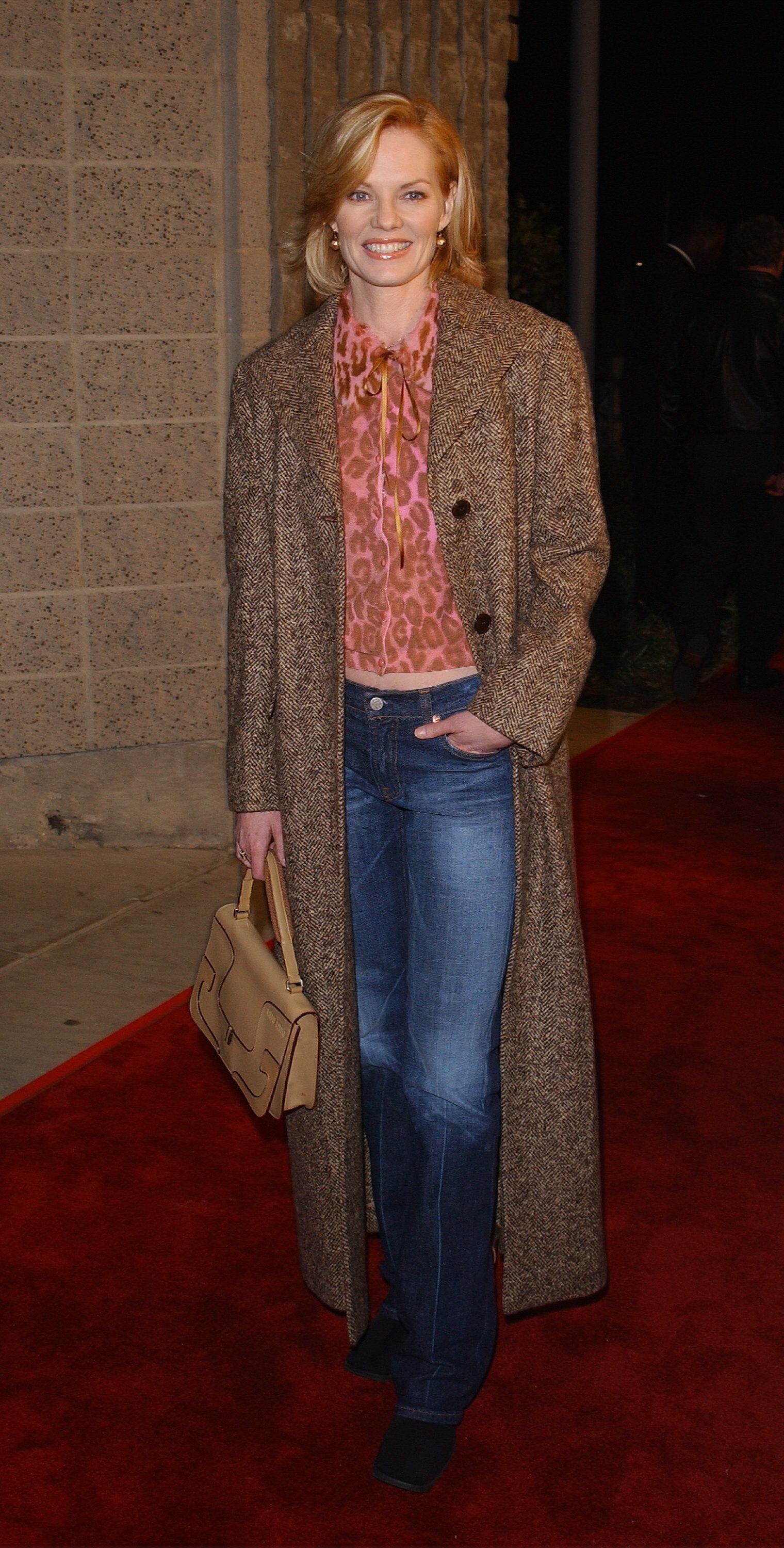 Honestly, what is there not to love about Marg. She is a devoted and caring mother and daughter. To top that, she is also a great actress. What do you like most about Marg? Tell us in the comments section.
Scroll down to find out how Albert from 'Little House on the Prairie' looks now. He is 52 years old and looks more handsome than ever!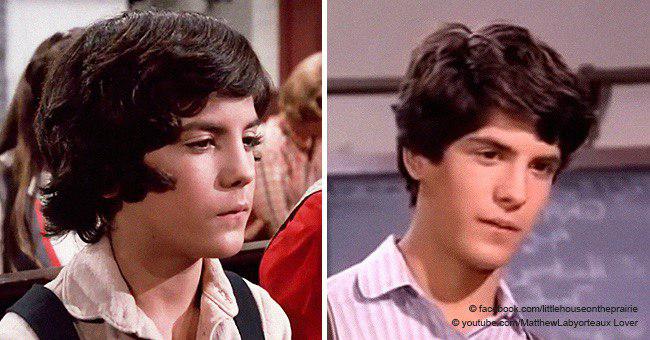 Source: Wikipedia