The 100 Cast Real-Life Couples
This year, The 100 series has been renewed for the seventh season. We know pretty much everything about its characters, but what about the actors behind them? Fans want to learn as much as possible about their off-screen relationships. After all, they are all young and beautiful and they should be dating someone!
Let's see what they are doing when they're not working on the show!
Henry Ian Cusick as Marcus Kane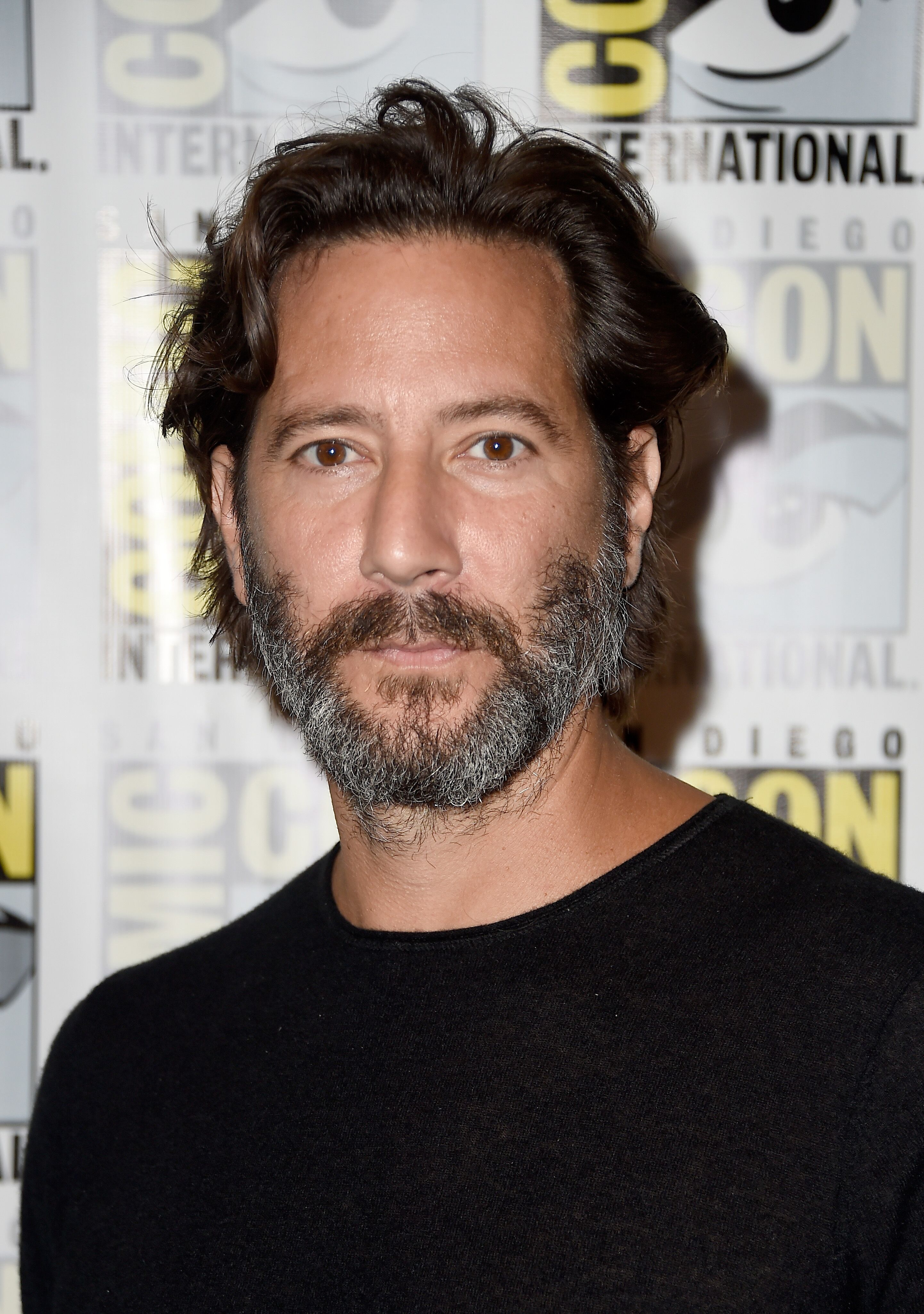 ---
Despite the fact that we're used to seeing Henry Ian Cusick in the role of pragmatic Marcus Kane, who was ready to do anything to attain his goal at the beginning of the series, in real life he's a completely different person. 13 years ago, he tied the knot with his long-time partner Annie Wood. Currently, he lives with his wife in Kailua, Hawaii and they are raising 3 sons – Eli, Lucas, and Esau.
According to the rumors, Henry is a loving father who takes all the responsibilities of his family and likes spending all his free time with the boys. We don't know much about the actor's love life before his relationship with Annie. He once stated that he had a lot of girlfriends back when he was in college, but he never imagined being committed to any of them.
At the opening of #dress with my super hot producer! Thank you @HIFF pic.twitter.com/HaLQHV2yf6

— Henry Ian Cusick (@hicusick) October 21, 2013
---
Guess he was just waiting for this exact woman. What a lucky gal! She must be very happy with him.
Too bad we won't see Henry in the role of Kane in the seventh season as the actor has recently confirmed that he quit the series. But his family must be happy because it probably means that he will get to spend more of his time with them. 
Paige Turco as Abigail "Abby" Griffin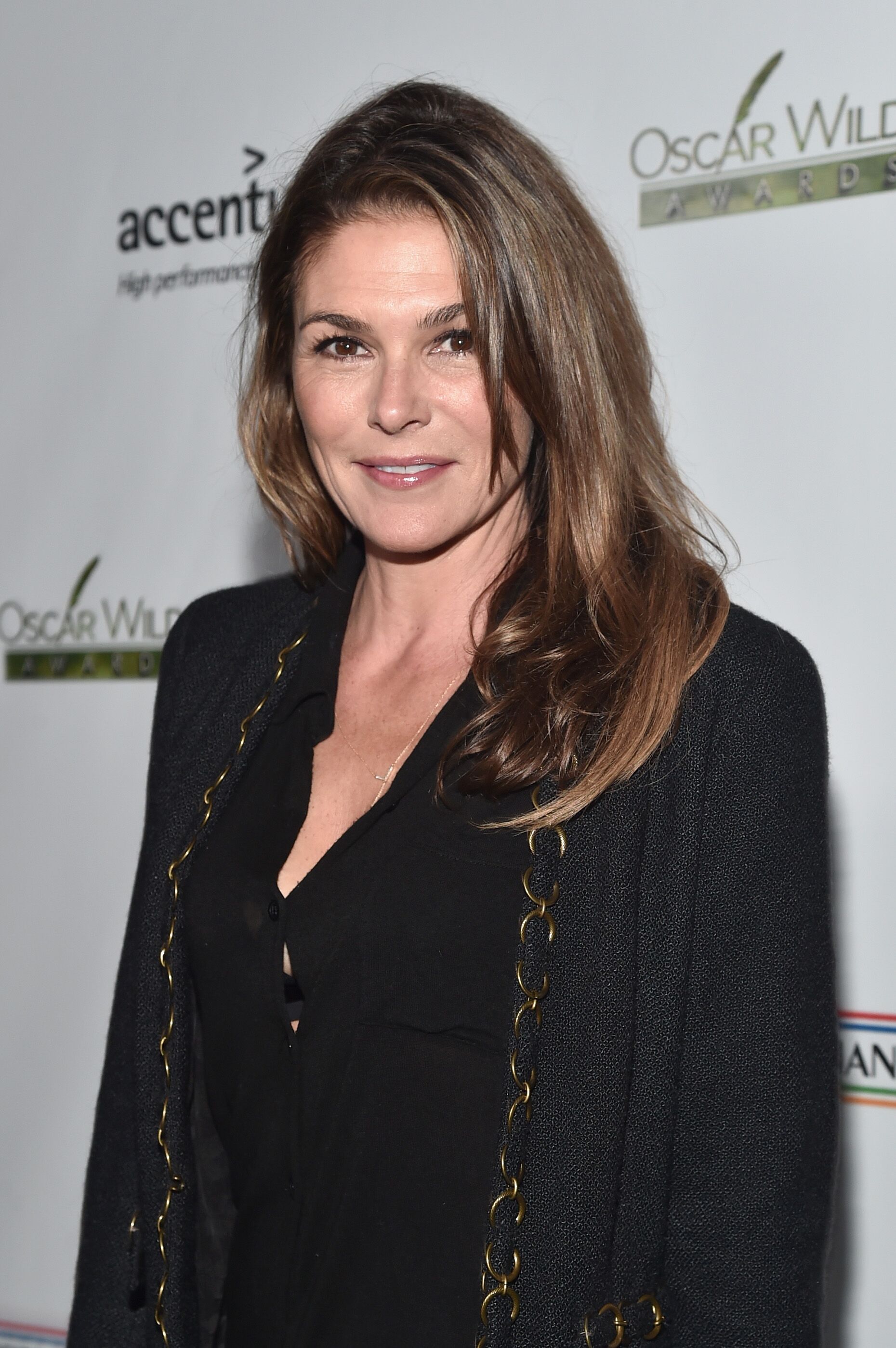 ---
Turco rose to fame after playing April O'Neil in Teenage Mutant Ninja Turtles in 1991 and 1993. Since then, she appeared in a number of movies and TV series, including The 100, where she played Dr. Abigail Griffin, Clarke Griffin's mother, for six seasons. She plays a righteous and strong-willed character, and even when she makes risky decisions, she's willing to accept the consequences of her actions.
Watching @WilliamShatner live tweet our show was so cool!! Good luck with your auction! #ImNoJuneCleaver #The100 pic.twitter.com/hmLOfF7SqS

— Paige Turco (@ItsPaigeTurco) April 10, 2014
---
In 2003, Paige Turco married Agents of SHIELD actor Jason O'Mara in a private ceremony. Unfortunately, the marriage didn't last and two years ago, after 14 years of living together, Paige and Jason announced that they got divorced, stating "irreconcilable differences" as a cause. The actress requested joint legal and physical custody of their son along with spousal support from her ex.
Since Turco is rather reserved about her personal life, it's unclear whether she's dated anyone after the divorce. But she's such a talented and attractive woman. Is it possible for her to remain single for a long time? Indeed, she must have had at least one boyfriend during this period.
What do you think, could it be actor Sachin Sahel, who is playing a recurring character in The 100?
#SinceDayOne @Mr_Sacho 😘❤️❤️❤️ pic.twitter.com/5GtEEZmZkK

— Paige Turco (@ItsPaigeTurco) August 22, 2017
---
A few months after the actress got divorced, she shared a photo with him on Twitter, where they were tightly hugging each other. Neither Paige nor Sachin commented on it, but the photo caused a lot of speculation among the fans.
Although we still don't know whether Paige and Sachel are together, we do know that two of the main cast members are in a serious relationship.
Keep reading because the news is going to be even more exciting!
Marie Avgeropoulos as Octavia Blake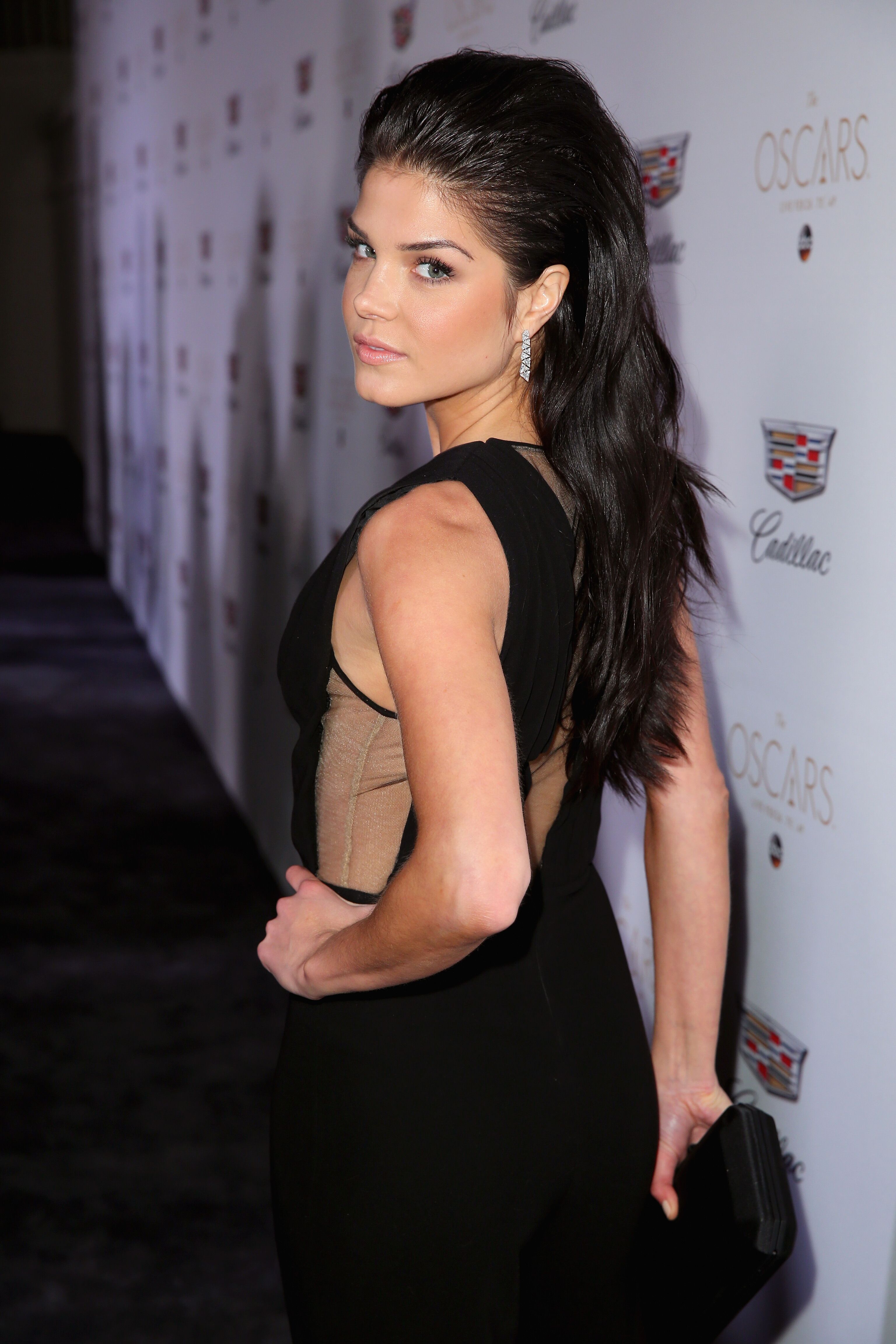 ---
The "Red Queen", the warrior princess, a constant rebel, a resilient and stubborn character who had an amazing evolution throughout the show – all of it can be said about Octavia Blake portrayed by Marie Avgeropoulos. In the series, Octavia's love life is really tragic as pretty much anyone she had a relationship with eventually died What happened to Lincoln in season 3 is the best example.
But Avgeropoulos doesn't live in a dystopian future, so her personal life is far from being that unfortunate. The most famous boyfriend she had was Twilight's Taylor Lautner whom she met on the set of Tracers. In fact, going out with him was the first time Marie came into the public eye. The couple was together for almost two years and, during that time, they seemed to be very bonded as they were seen holding hands and hugging each other.
---
Avgeropoulos' current boyfriend is covered in mystery as we don't know his name nor do we know how he looks like. The only fact we're aware of is that he claimed that Marie had physically attacked him in August last year and even left a bruise on his body. According to an insider, the actress's behavior was a result of mixing meds and wine at dinner. Avgeropoulos was arrested but quickly released because the same boyfriend bailed her out.
Ricky Whittle as Lincoln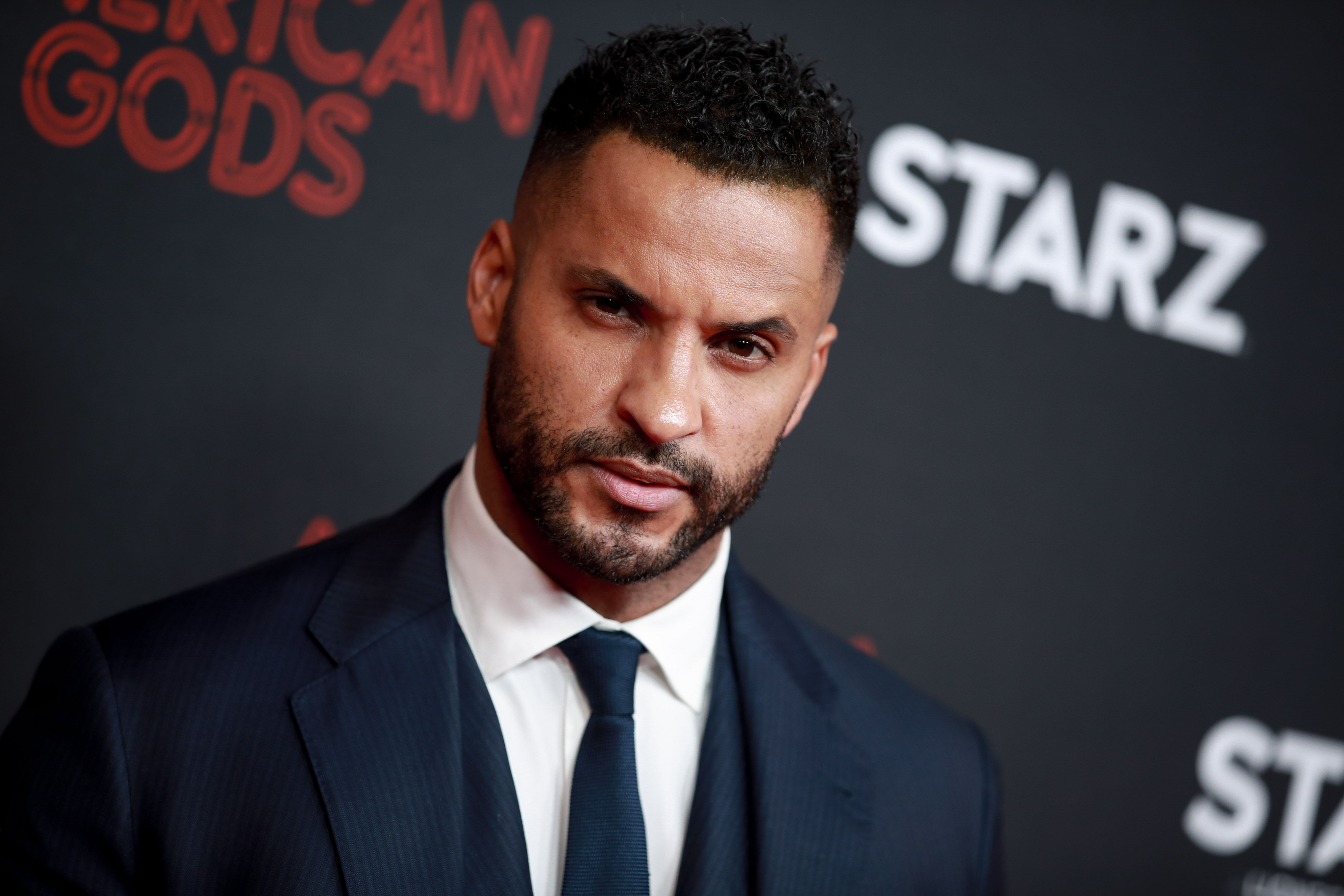 ---
After talking about Octavia, we can't help but mention her boyfriend Lincoln whose untimely death broke many fans' hearts. Although he was killed off back in the third season of the show, he's still remembered and loved by many.
Lincoln was portrayed by Ricky Whittle, an English actor who first came to fame as a model for Reebok in the early 2000s.
---
These days, Whittle seems to be on the peak of popularity due to playing the role of Shadow Moon in the TV series American Gods that released its second season this spring.
Due to the actor's fabulous physique, we can assume that he's been popular among women. But, since he's rather secretive about his personal life, we don't know much about it. However, we know that he dated his Hollyoaks co-star Carley Stenson for two years, from 2007 to 2009.
---
After separation, the two remained close friends. He had a brief relationship with actress Rumer Willis a few years ago. She is by the way daughter of Bruce Willis and Demi Moore. Then, for another two years Whittle dated model and yoga instructor Kirstina Colonna.
Currently, Ricky reportedly isn't dating anyone.
Once the actor was asked about the instability of his relationships, to which he replied that the actual reason for it was "lack of compatibility and compromise."
Lindsey Morgan as Raven Reyes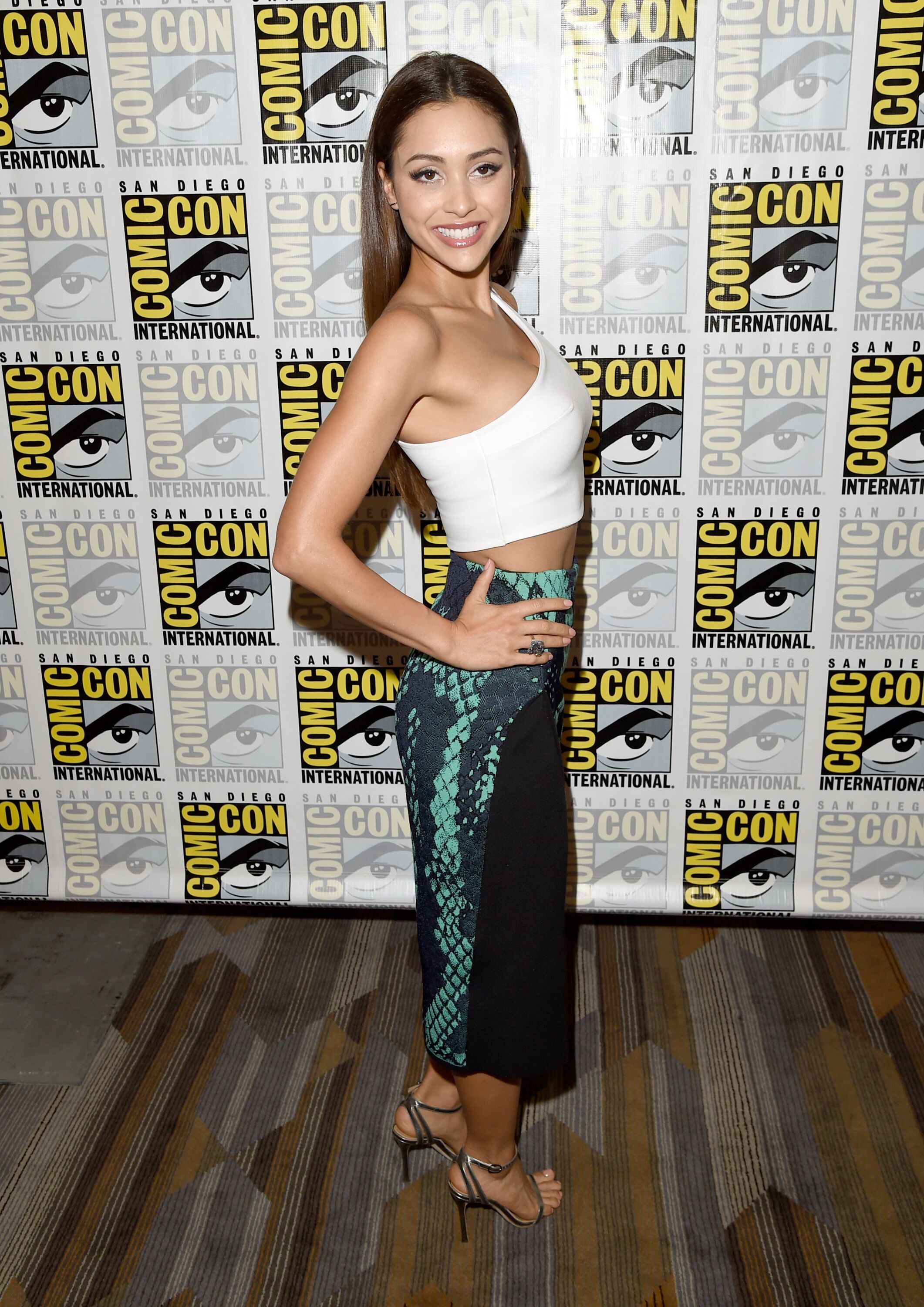 ---
Raven was a recurring character in The 100, but she quickly joined the main cast. This is how Morgan describes her character,
"Raven is a total badass. She is a guy's girl who is brilliant because she's also a prodigy when it comes to mechanical engineering. She's the youngest mechanical engineer the space station has had in 52 years, and she loves getting dirty and down with it. She's feisty, she's sassy, she's strong; she's a really cool girl."
---
Lindsey is just as cool as her heroine and fans love her. She has over 1.3 million followers on Instagram, where she regularly posts her glamorous photos and fans LOVE them!
Though many celebs tend to keep their personal lives out of the spotlight, Lindsey loves to post about her handsome boyfriend Shaun Sipos on Instagram. We bet she does because he's a catch!
---
Shaun is a Canadian actor. You might have seen him in a couple of American TV series. Lindsey and Shaun have been dating for a while now! And this June during Monte Carlo TV Festival the two gave a hot kiss in front of the paparazzi!
Looks like these two are very much into each other!
But there are cast members who are even sweeter than them!
Christopher Larkin as Monty Green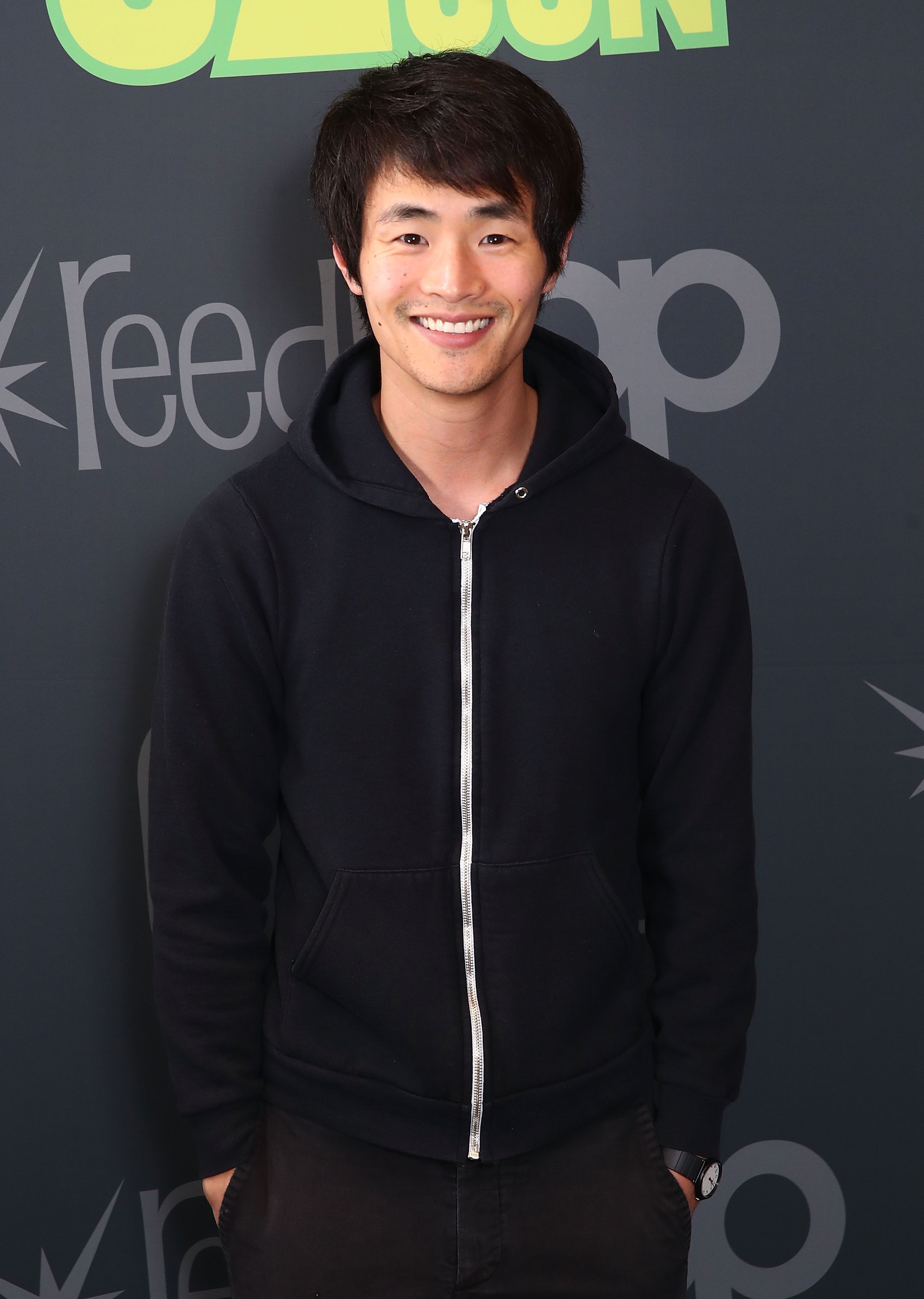 ---
Born in South Korea and adopted by a Connecticut couple at four months old, Christopher Larkin has been interested in acting since he was at school. He's also a musician performing under the moniker Carry Hatchet.
When it comes to his private life, Larkin isn't too revealing, as well, but we do know that he's dating his long-time girlfriend Carla Ching and, according to rumors, they are going to get married pretty soon.
---
Carla isn't a stranger to the movie industry, too. She's a playwright, a TV writer and also an actress. As Christopher announced on his Twitter a few years ago, she was a writer on season two of Fear the Walking Dead.
It's unclear how long the two have been a couple, but we know that it's been at least since 2012 when Christopher and Carla relocated to Los Angeles together.
Richard Harmon as John Murphy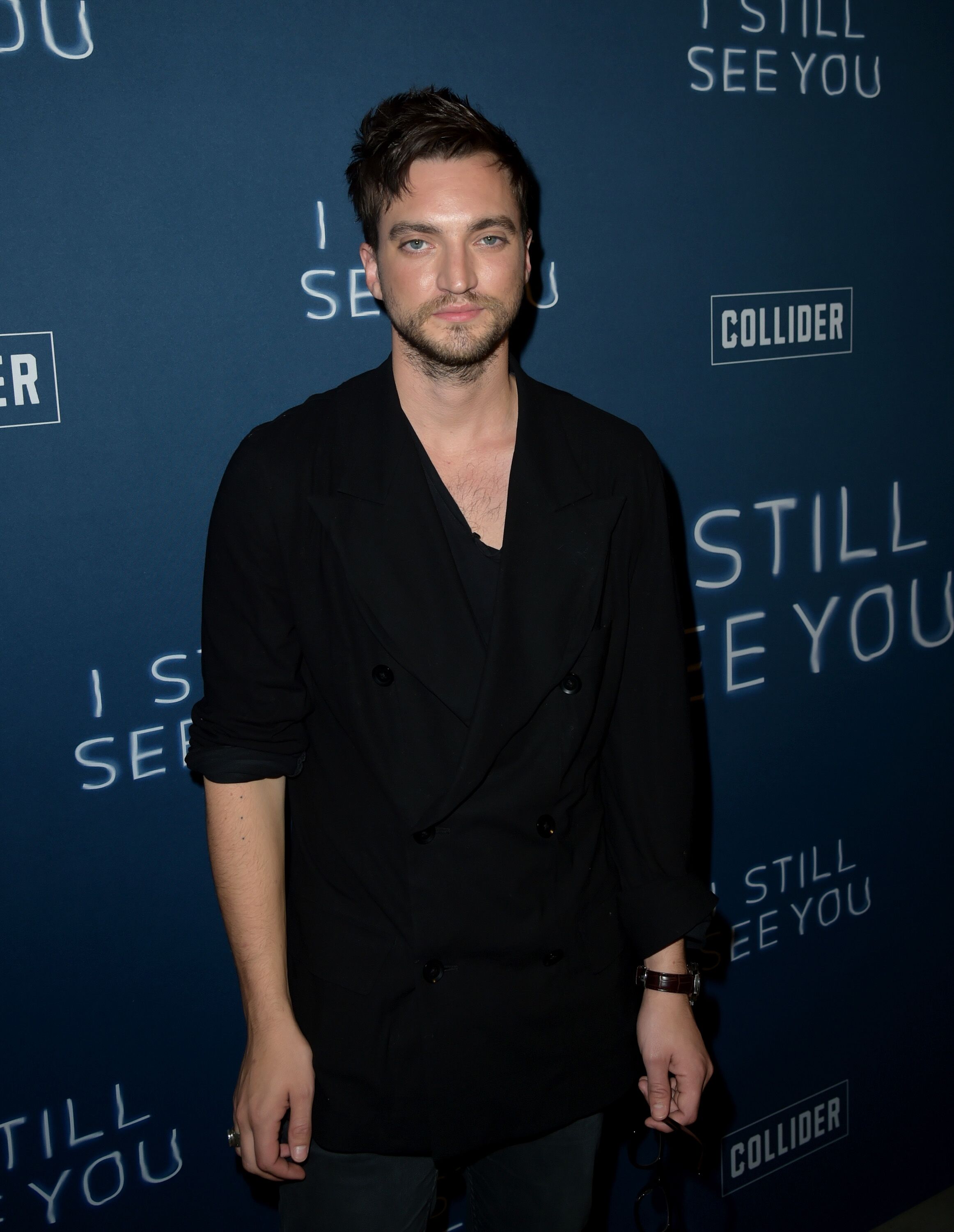 ---
Like Lindsey Morgan, Richard Harmon began as a recurring character and then he was upgraded to the main cast. According to some fans, Murphy isn't strictly heterosexual, but it's yet to be confirmed in the following season. Due to his on-screen chemistry with the male characters, people assume that Harmon might be gay IRL, too.
But, unfortunately for all the guys out there who have laid their eyes on him, Richard is heterosexual because he's been officially dating women.
---
His ex-girlfriend is actress Ciara Hanna. Shortly after they began dating in 2015, Richard made a sweet post on Twitter saying, "Reasons I date my girlfriend: Partly because she's cool. Mostly because she is ok with the fact that I wear black sweaters 95% of the time." The chemistry between the two was undeniable and fans even saw them as "relationship goals". It all seemed to prove that he was really happy being in a relationship with Ciara.
---
However, nothing lasts forever and even this kind of chemistry had to end.
Not too long ago, Richard and Ciara broke up and the actor has recently confirmed that his new girlfriend is Home and Away alumni and a recurring actress in the third season of The 100, Rhiannon Fish. After months of rumors, the couple shared a sweet photo on Instagram officially stating that they're a couple.
Bob Morley as Bellamy Blake and Eliza Taylor as Clarke Griffin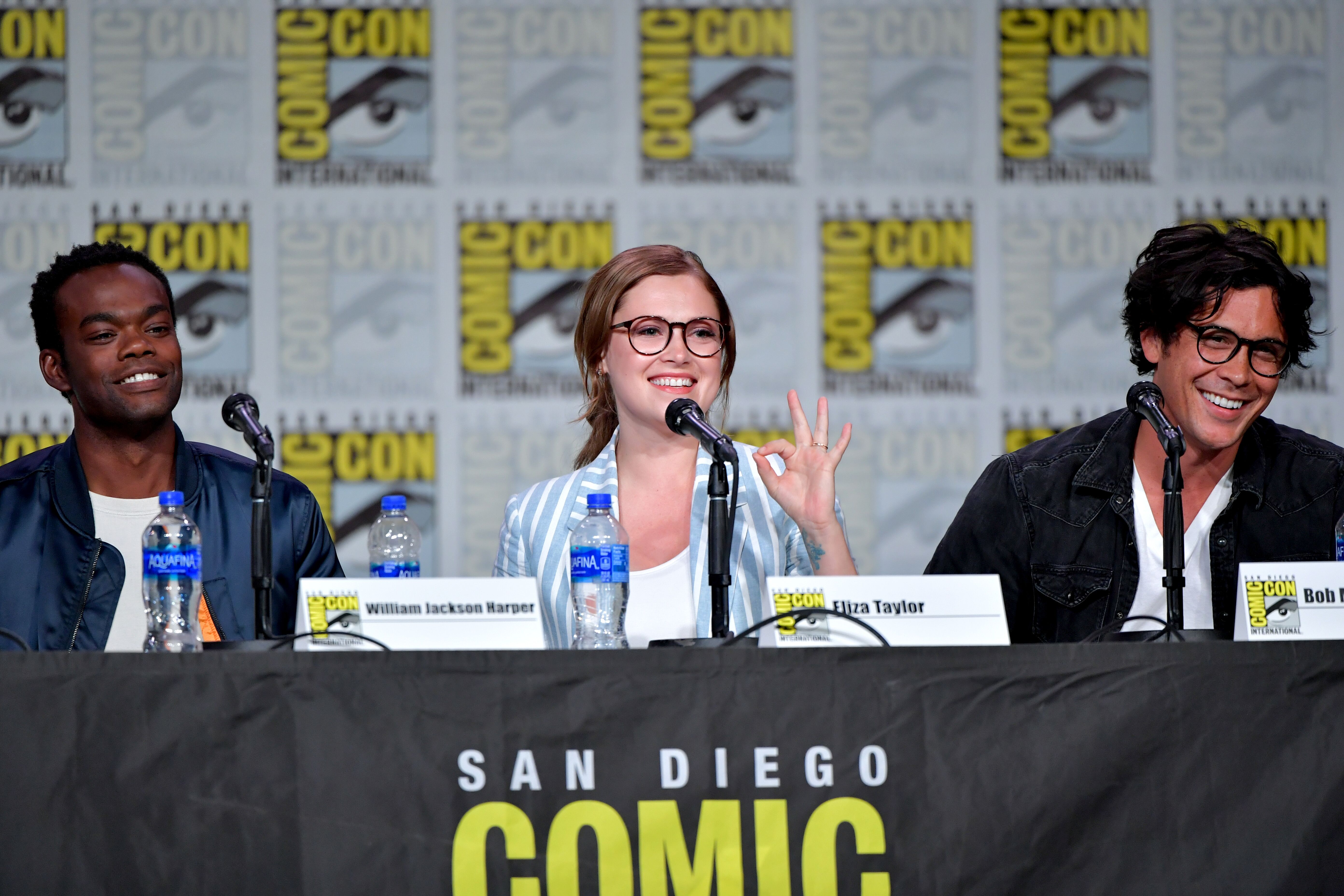 ---
They have portrayed survivors of a future Earth since 2014. At first, they were completely different people, but eventually, they began growing together and even inspired a "Bellarke" fandom.
This summer, something even better than Bellark happened. Something that people can now call "Boliza".Although their relationship on screen is still platonic, Bob and Eliza are in a serious relationship in real life! How serious, you might ask. Extremely serious, we'd say, because the two actors got married this June!
Only 2 hours left for our little tee campaign! Thank you for letting me spam you, thank you to everyone who grabbed one, and thank you for giving these kids a shot at a proper education. I love you guys so much!! https://t.co/dhbzAxCu2o @TaoPrimary ❤️ pic.twitter.com/5aZnl0kgt0

— Eliza Taylor (@MisElizaJane) August 24, 2019
---
They've been dating for a while and kept their relationship secret. No one knew that they were a couple. There were only conspiracy theories about them. But since the internet is filled with dating theories about celebrities, no one took them seriously.
Eliza Taylor announced on June 7, "Recently I married my best friend and soul mate @WildpipM We are very happy and ask that you keep your comments kind and respect our privacy at this time," she wrote on June 7.
Recently I married my best friend and soul mate @WildpipM We are very happy and ask that you keep your comments kind and respect our privacy at this time ❤️ pic.twitter.com/MDItwk0SLM

— Eliza Taylor (@MisElizaJane) June 8, 2019
---
Bob, in turn, tweeted,
"It is with such a full heart that I call @MisElizaJane my wife. This is something we both cherish very deeply and are beyond happy. Please remember to be respectful and kind to one another. Be well be kind."
Upon learning the news, fans reacted differently – some were instantly happy for them, while others thought that it was a joke.
---
But the best reaction is, supposedly, this one: "Bob Morley and Eliza Taylor getting married is the greatest shock moment of this century." It really is!
Only when co-stars of the happy couple started congratulating them on the big news, everyone realized that it was indeed real.
We're very happy for them and now we're going to look forward to their on-screen relationship development even more!