Friends Cast Real-Life Partners
Even though Friends released its last episode back in 2004, the sitcom has millions of fans all over the world. And all these fans want to know what their favorite actors are doing, whether they are married or not, if they have kids, and if they are happy. 
Right now, you are about to learn why David Schwimmer is "on a break" again! And why did Lisa Kudrow think that her future husband would be way out of her league?
Courteney Cox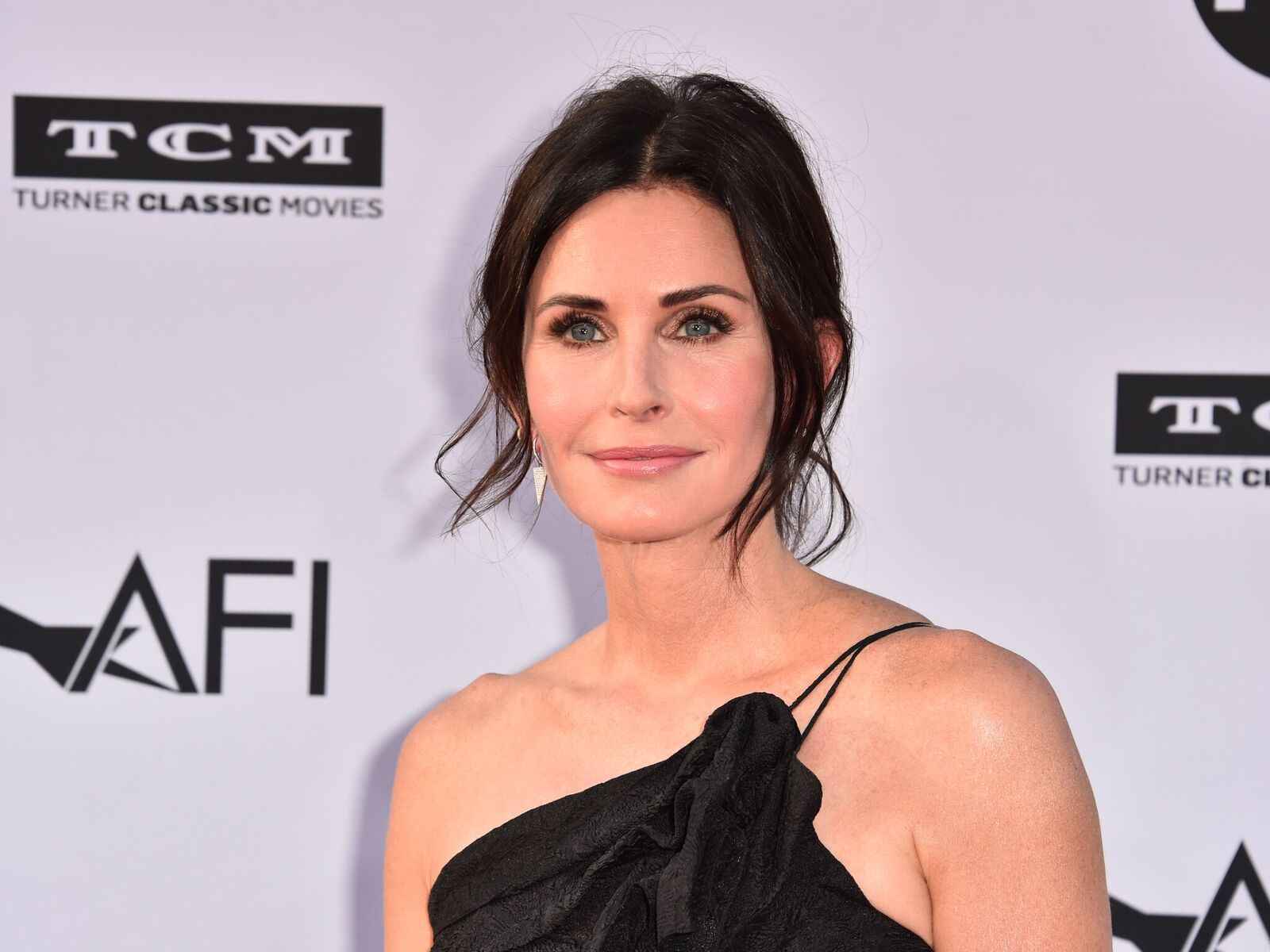 Unlike Monica, Courteney was definitely seen as every guys' dream girl since high school (as if they had the chance). Her first serious relationships included famous Hollywood actor Michael Keaton and singer Adam Duritz.
Like many other actors, Courtney met her future husband on set while filming the first Scream. David Arquette played her on-screen love interest Dewey Riley. From then on, the couple managed to work on 9 films together.
Friends Fans know exactly when Courteney Cox got married to David. Do you remember the sixth-season premiere episode "The One After Vegas"? During the opening song, the entire cast had "Arquette" appended to their names.
You probably remember David being on Friends as well. He played the former boyfriend of Ursula who mistakenly stalked Phoebe.
But that's not the only life-changing event that we got to celebrate with Courteney, there was another one and we could witness it in the final season of the show.  
To those who love rewatching the series - remember when Monica and Chandler were struggling to get pregnant? Well... the actress was pregnant with her daughter Coco. Baby Coco was born in June, right after Friends finished its 10-year run. And guess who became the little angel's godmother? It could be no one other than Courteney`s real-life best friend Jennifer Aniston.
The baby girl's birth was a true blessing and it was a difficult journey for the actress.
Сourtney was diagnosed with postpartum depression and she even had to deal with suicidal urges like driving off a cliff. Fortunately, with the right medical care and great support from close friends, Courteney overcame this issue.
After 14 years of marriage, Cox shared that both David and Courtney found themselves leading separate lives while still being great friends. So they split but remained supportive of one another and committed to co-parenting their daughter.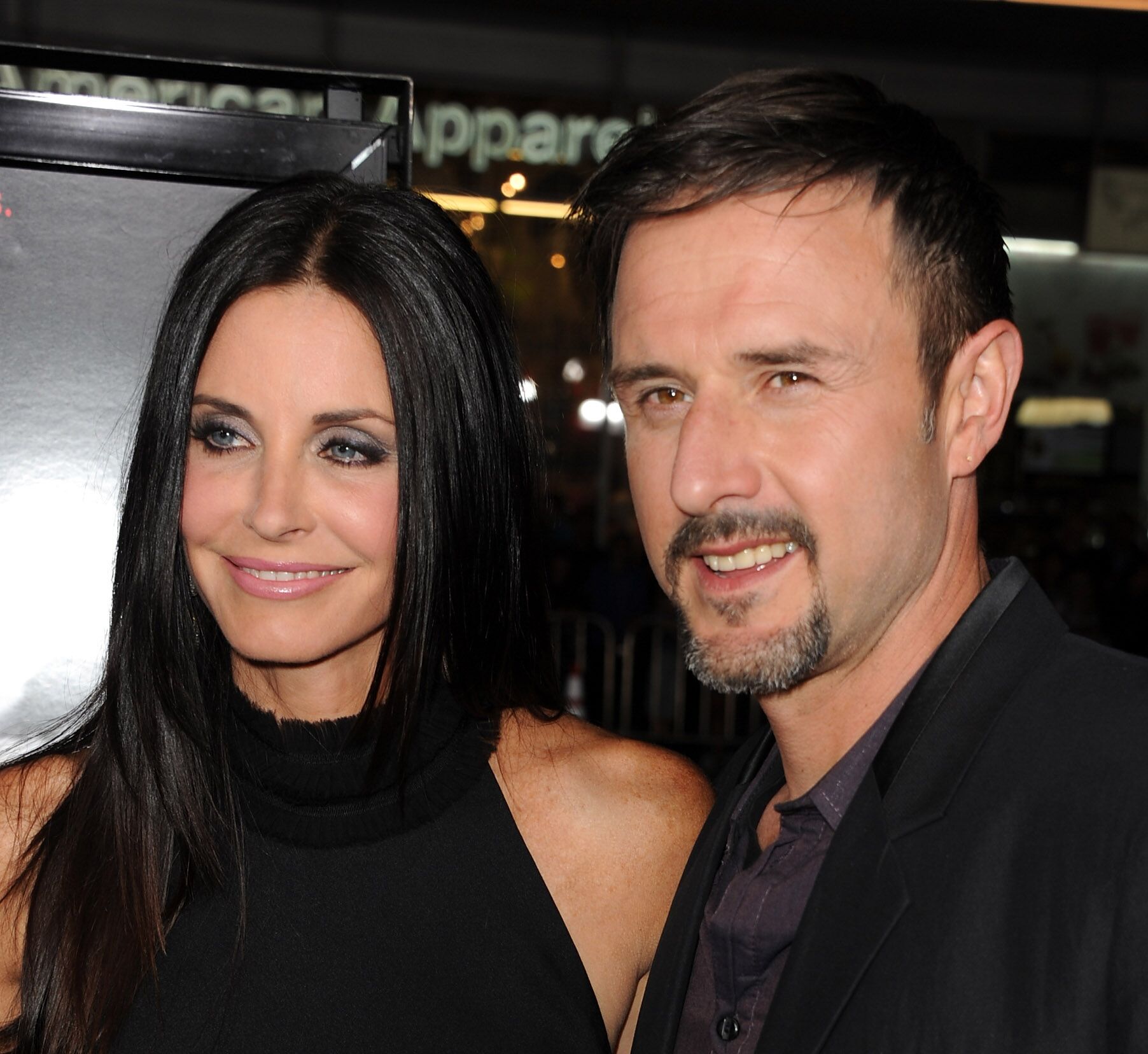 You probably want to know who is dating our favorite Harmonica today? Well, today Courtney`s heart belongs to the Snow Patrol musician Johnny McDaid. After a year of a romantic relationship, the couple pleased their fans by announcing an engagement but then shocked everyone with a brutal breakup.
But that was not the end of their story, as the couple got back together and seemed to be in love. Talk about a roller coast of emotions right?
And although the Friends alum did not tie the knot with the singer, she remarks that she is married in her heart. We definitely think Johnny's romantic gestures is what won over Courtney - have you heard his band's lyrics? 
Cox is so happy that she even thinks of becoming a mom once again.
"I would love to have a baby now," she gushed adding that "I know it's crazy, but I would."
Matthew Perry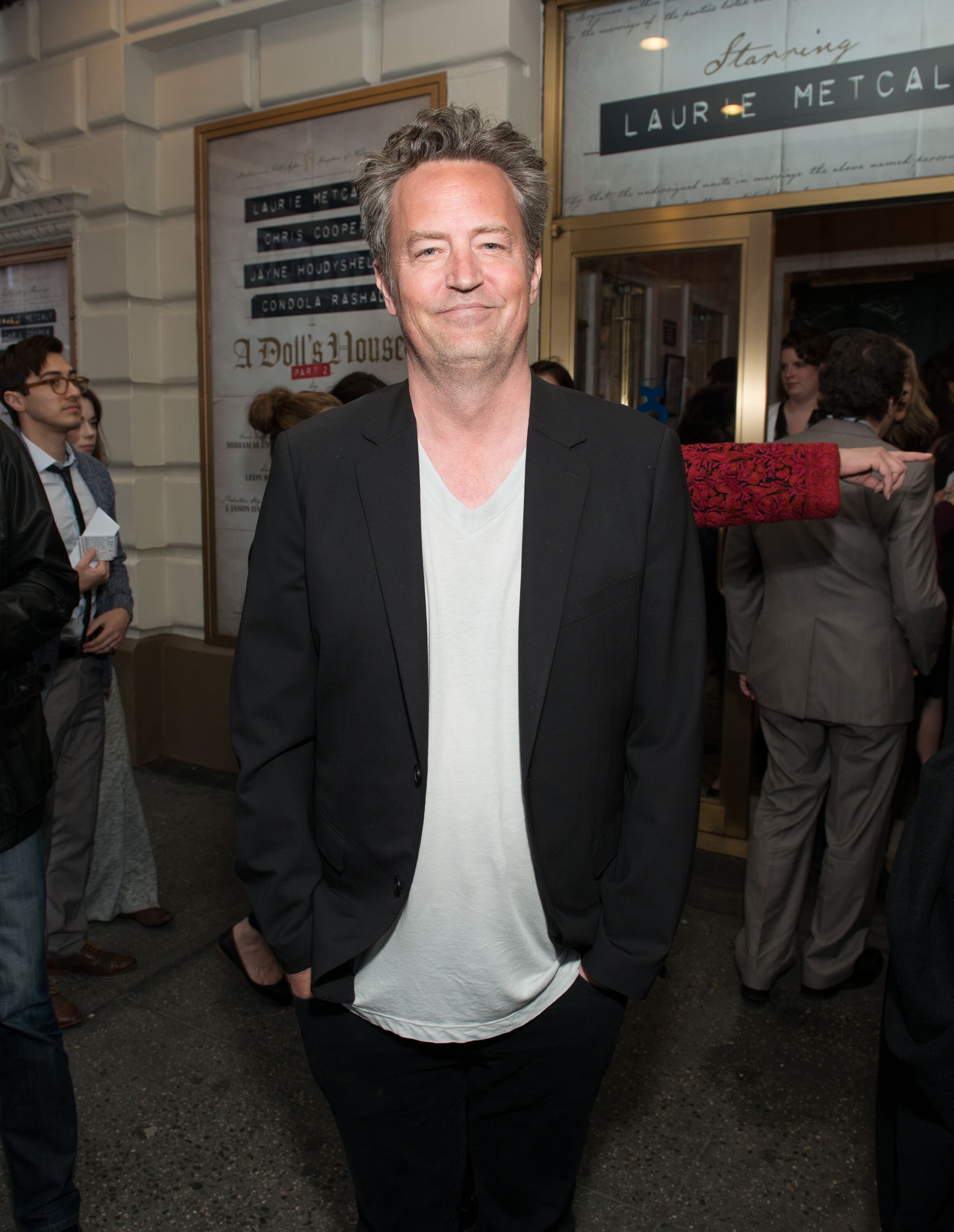 While sarcastic Chandler Bing was filling his pockets with lots of cash, the actor's private life was falling apart. It is no secret that Perry battled with an addiction to alcohol and prescription medication. We all saw the drastic changes that it caused to his appearance on the show. The actor confessed that "some seasons are just a blur in his memory".
"I don't remember three years of it. So none of those… somewhere between season 3 and 6."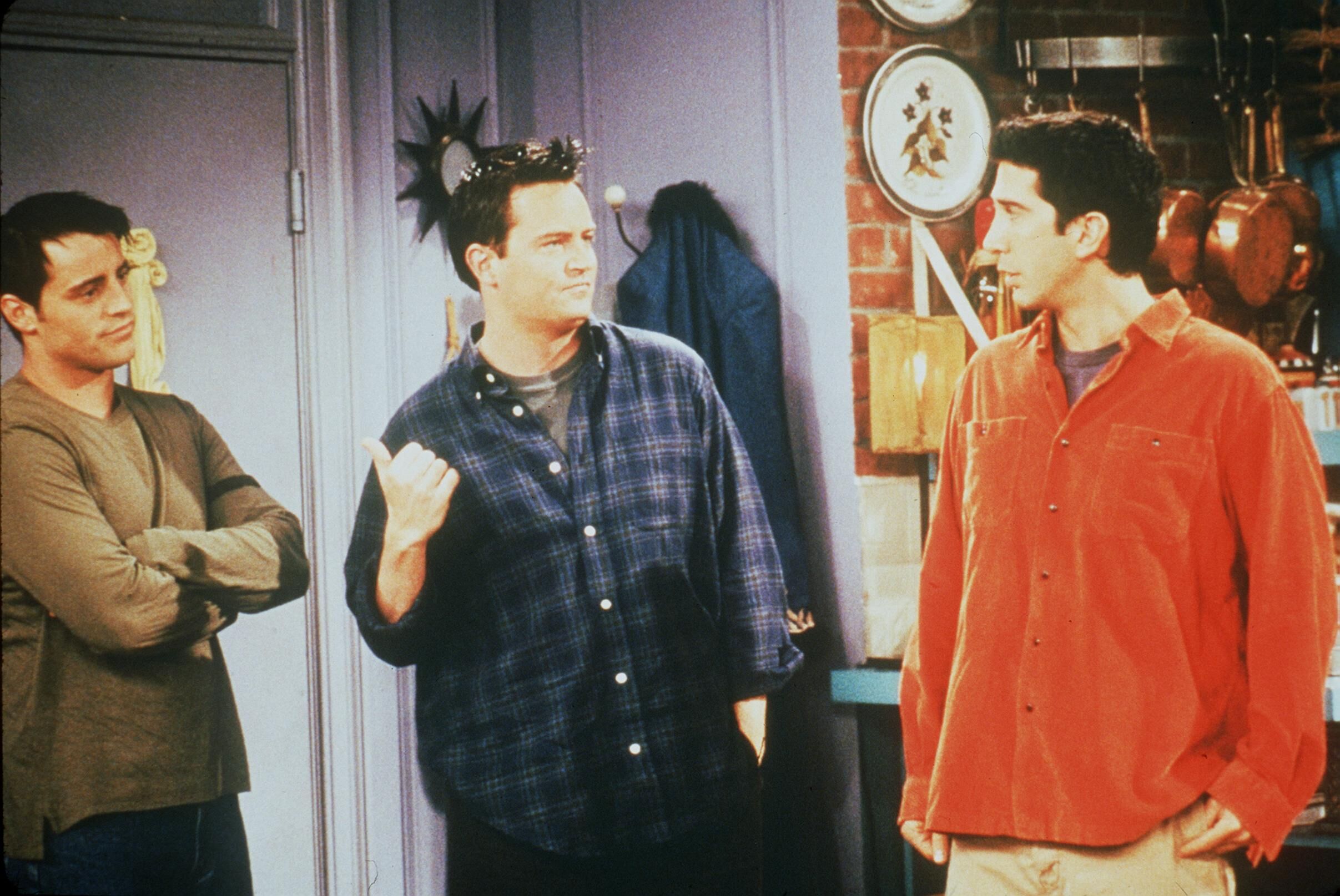 But, the actor did have some romantic years. Do you remember how Joe and Chandler were obsessed with Baywatch, admiring the beauty of Yasmine Bleeth? We can assure you it wasn't only on the show since it turns out that the two dated during season two. But she's not the only one who fell for his charm... Does Susie Underpants ring a bell? No? What about... Julia Roberts? The pair dated briefly, following Roberts' hilarious guest appearance on Friends.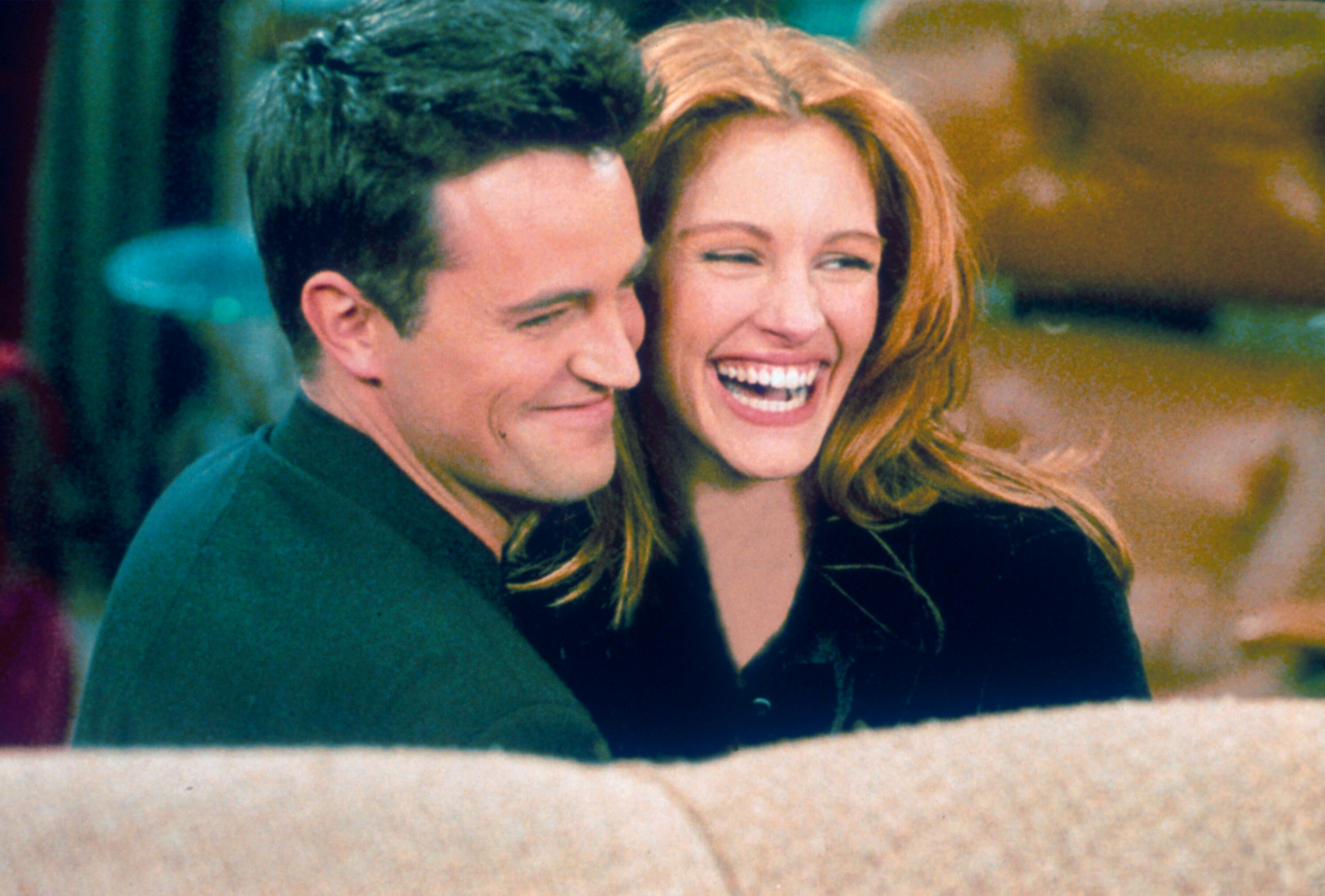 The actor`s next love interest is known to the public eye as actress Lizzy Caplan. Matthew and Lizzy met after Friends ended its run, while Lizzy was working on 'The Class' and Matthew was filming 'Studio 60 on the Sunset Strip.' Their shows were filming on the same lot, so that is how their paths crossed. They were hardly ever seen together and that is really shocking, as the two had been a couple for six years.
Amazed at American ingenuity and inspired by the resilience of New Yorkers @OneWorldNYC #neverForget pic.twitter.com/9n719N7usy

— matthew perry (@MatthewPerry) June 8, 2017
It is hard to tell who has been dating the actor since then, as he is extremely private. Aside from that, there are countless rumors about Perry dating beautiful actresses and even getting engaged to them... but if you dig deeper, all these stories do not have reliable sources.
Matthew Perry is reportedly living a solitary life. He has bravely overcome so many health issues and now, it seems, the perfect time for romance has come.
Lisa Kudrow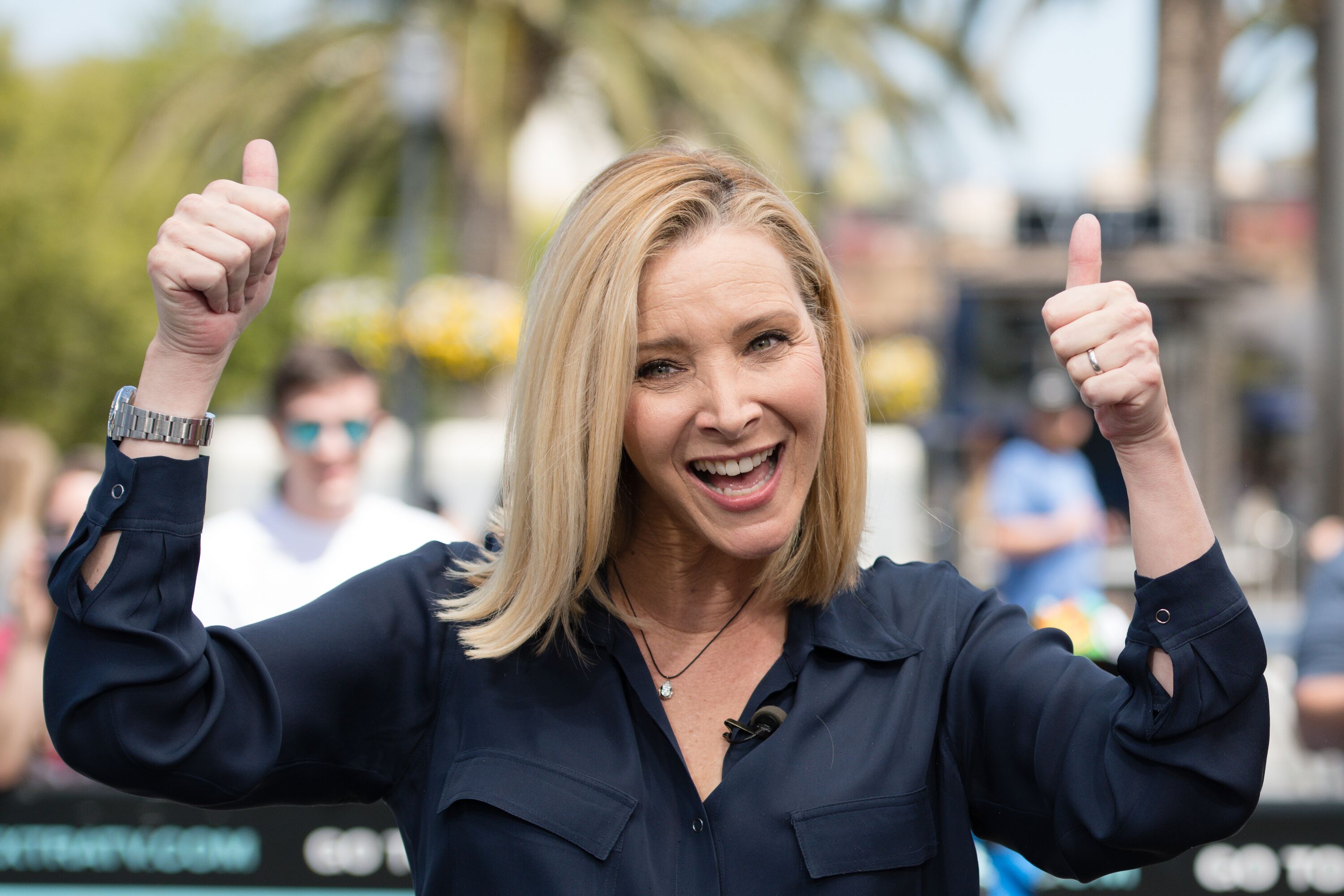 Lisa met her husband, French-born advertising executive Michel Stern, when he dated her roommate. It's actually a very cute story! He had just immigrated to America and didn't know a lot of people at that time.
"He thought I was just this weird freak," the actress says. "I wouldn't even smile at him, and I thought he was out of my league."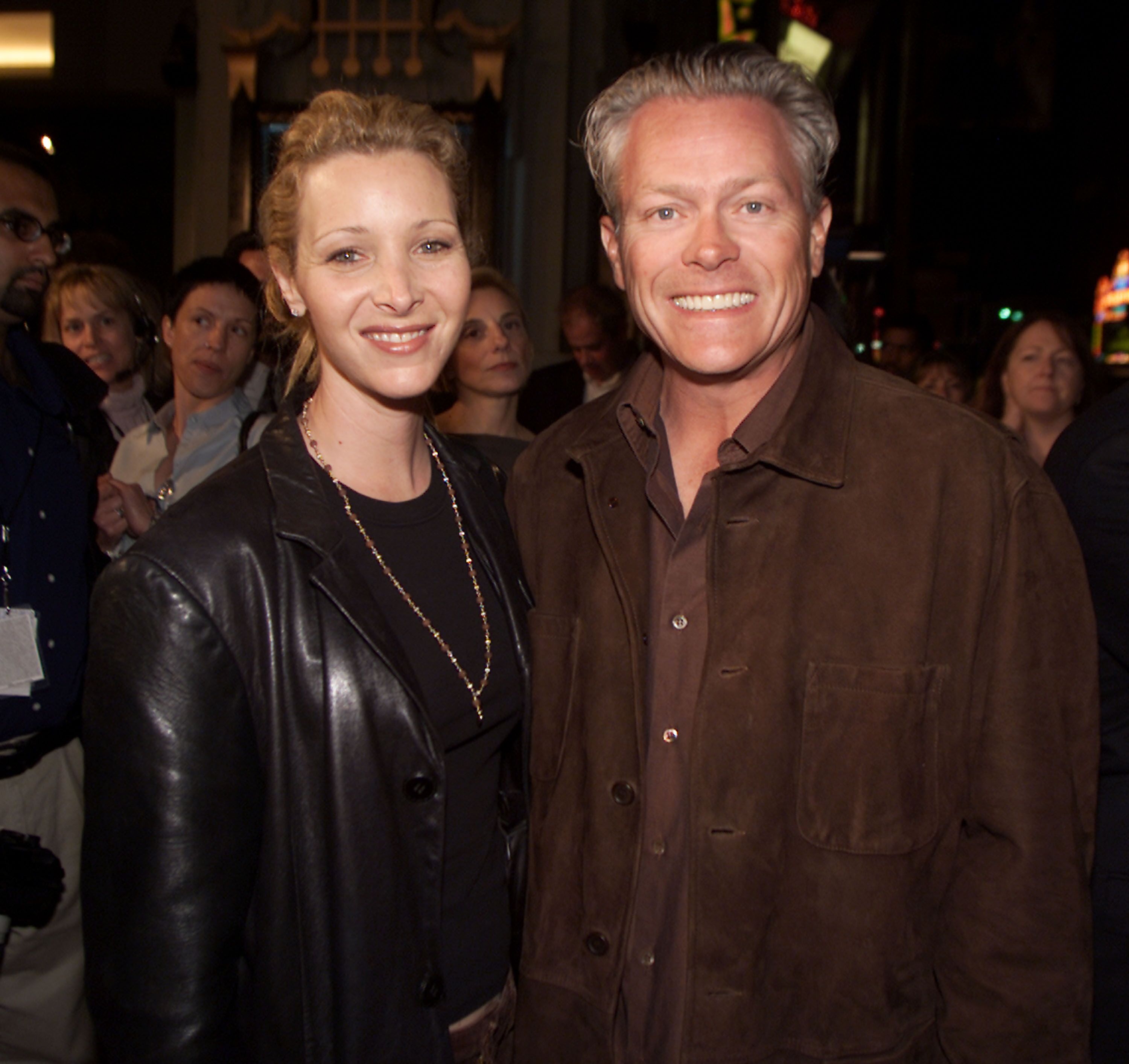 But their paths crossed again six years later, ironically at the old roommate's birthday party! Lisa, just coming out of a relationship, figured he'd be a quick fling. Can we say REBOUND?! But life went the other way and Michel became Lisa`s husband and soon the actress got pregnant with her son Julian. If it did not happen, Friends fans would have missed their chance to laugh out loud at the story of how Phoebe was having triplets as a surrogate mother for her younger half-brother.
Today the couple can be proud of their 20-plus years of marriage, and the fact that sparks are still flying between them.
We bet a lot of you watch Friends occasionally, as it is a great way to lighten the mood. The same can't be said for Lisa. She confessed that she couldn't bring herself to watch Friends. "I don't watch it if it's on. I might not like myself, so I'd rather not risk that," she told Entertainment Tonight.
She went on to explain that she felt much pressure on set, when it came to her fellow actresses. In her own words, she felt "like this mountain of a woman" next to tiny Cox and Aniston. This lead to eating disorders that were detrimental to her health.
Despite this, Lisa claims others around her would tell her how good she looked underweight.
"Unfortunately for a woman, if you're underweight, you look good." 
But today Lisa has left her health struggles far behind.
Matt LeBlanc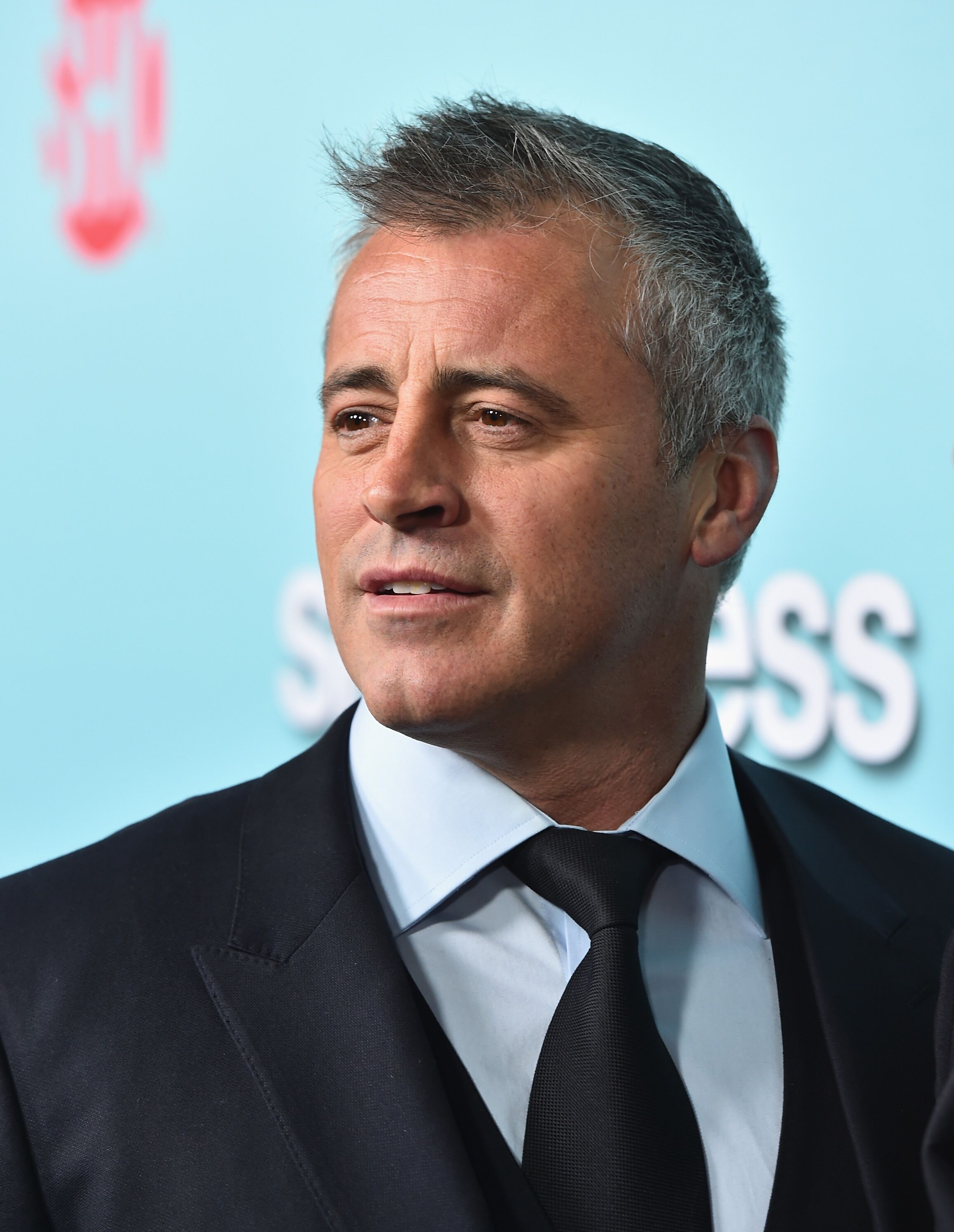 So how's the hottest Friend doing? After the 10 season`s finale, Matt went through one of the darkest periods of his life. The Friends spin-off show Joey flopped mid-season in 2006. That year also marked the end of LeBlanc's marriage to Melissa Knight, and his daughter Marina was diagnosed with a devastating brain condition.
"It was a very dark period. But I got through it. Don't they say what doesn't kill us makes us stronger?" LeBlanc told the Daily Mirror.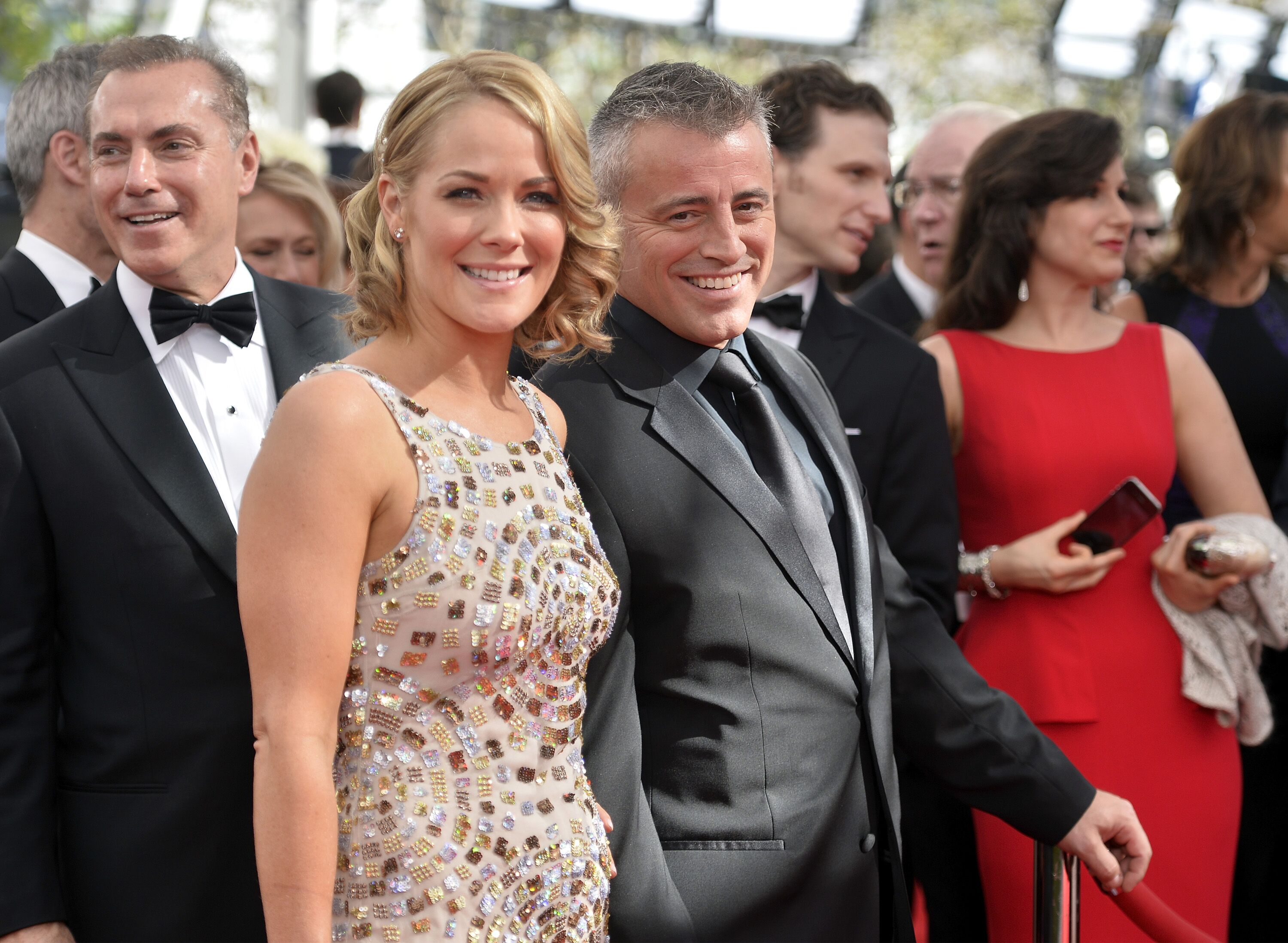 Fortunately, Marina survived her medical condition, but Le Blanc says he's no less devoted to her now than when she was ill.
After divorce, Matt found love with his Joey colleague, actress Andrea Anders. The two were happy for 8 years but Matt`s next TV project Top Gear opened the doors for a new love story. Leblanc met the Irish beauty Aurora, who is not only 17 years younger but also an executive producer of the show.
Heh, seems that Leblanc is not scared of dating smart women, unlike his Friends character Joey.
Since then, the two have often been spotted together. Their love looks beautiful and Matt even calls her "honey" during public interviews. With his many ongoing projects and a sweetheart besides, it seems Matt is doing just fine and we are more than happy for him.
David Schwimmer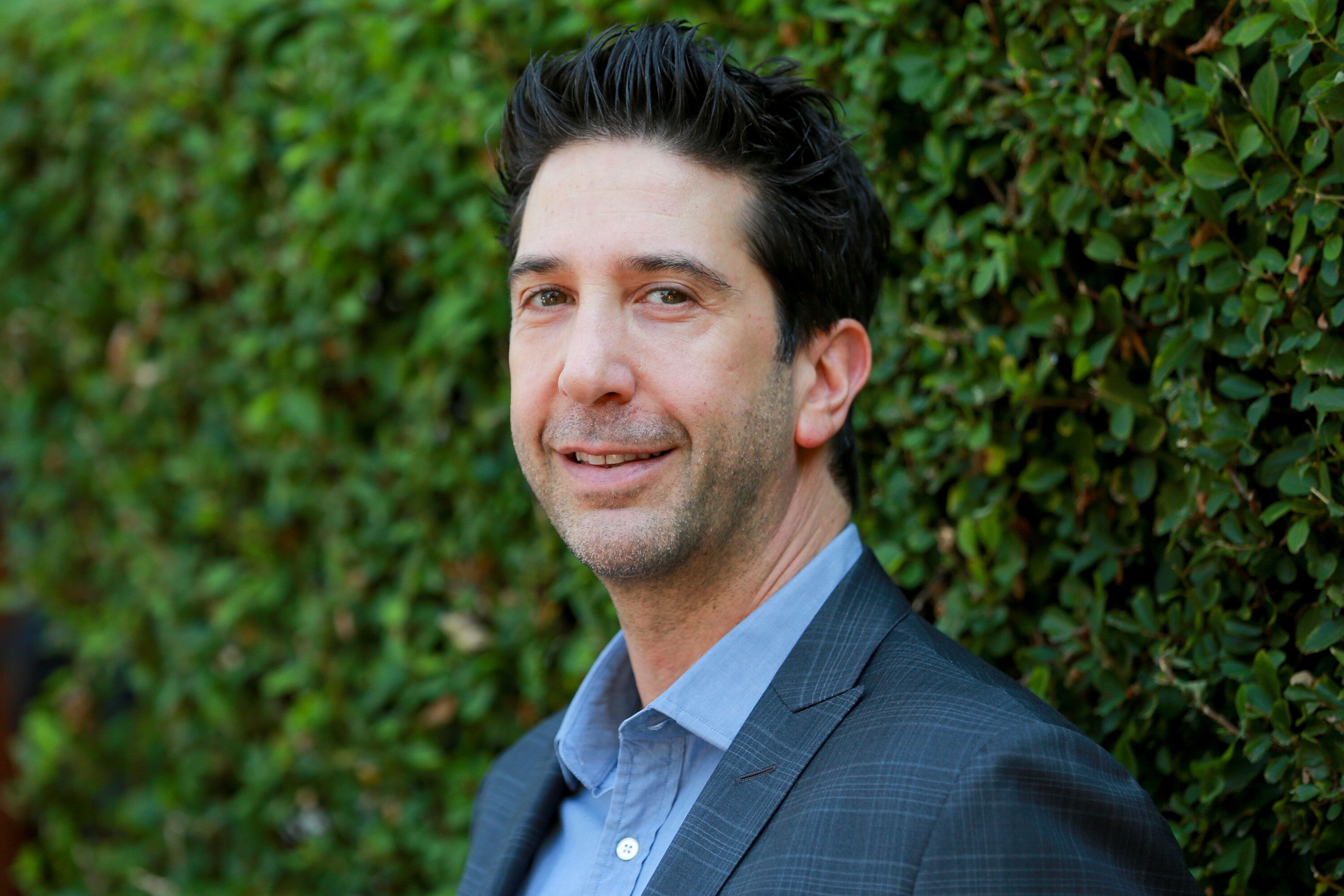 David opened up about how Friends fame impacted his relationships. According to Schwimmer, it was pretty jarring and it took the actor years to adjust and become comfortable with it. Eventually, things got back on track and David started directing the romantic comedy "Run Fatboy Run".
This is where he met the mother of his child. David fell in love with artist, photographer, and producer Zoe Buckman. Soon David became a father for the first time. "It's just a blast," David shared his feelings.
But... after 6 years of marriage, it's been revealed that they were taking some time apart. In a statement, the pair said:
"It is with great love, respect and friendship that we have decided to take some time apart while we determine the future of our relationship."
Hm... what does "taking some time apart" mean? Wait a minute... does that mean they are on a break? We sincerely hope the two will make it out of this rough patch
Jennifer Aniston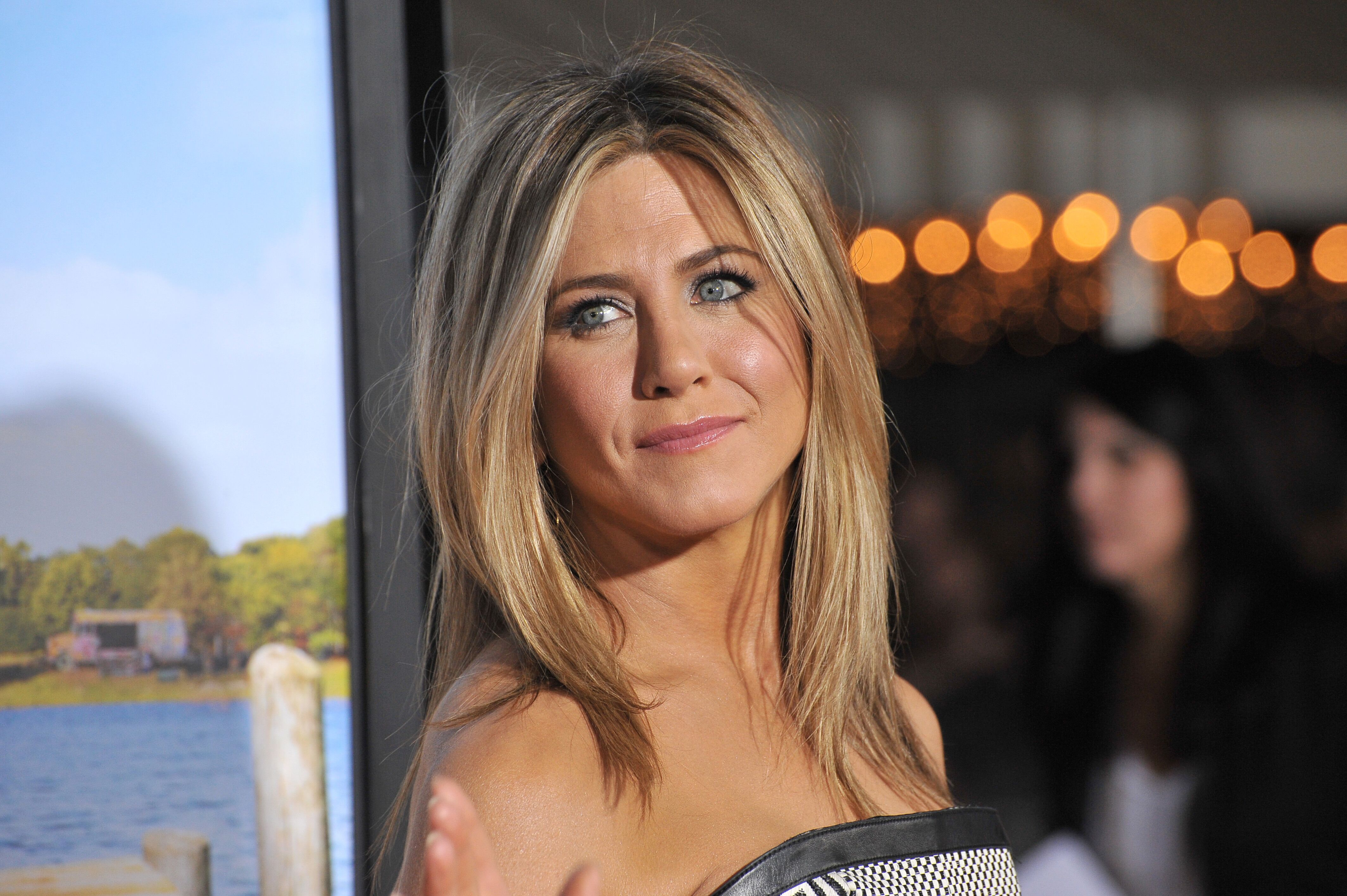 The whole world is probably aware of the infamous Pitt - Aniston - Jolie story... which is a really heartbreaking one. Anyhow, what happened with Jen after that? Well, most fans heard of her marriage with actor, director, and screenwriter Justin Theroux and how their marriage ended after 2 years of being Mr and Mrs.
So what is going on now? Agh... the drama continues...
Before anything else, let's at least clear up this mess: "Angelina Jolie Heartbroken Over Brad Pitt, Jennifer Aniston Getting Back Together." For a while, this particular rumor died down, but when Brad Pitt made a stop at Jennifer Aniston's recent 50th birthday bash, they resurfaced.
It is well known that Aniston is on friendly terms with her ex-husband, but this does not mean that they are a couple again.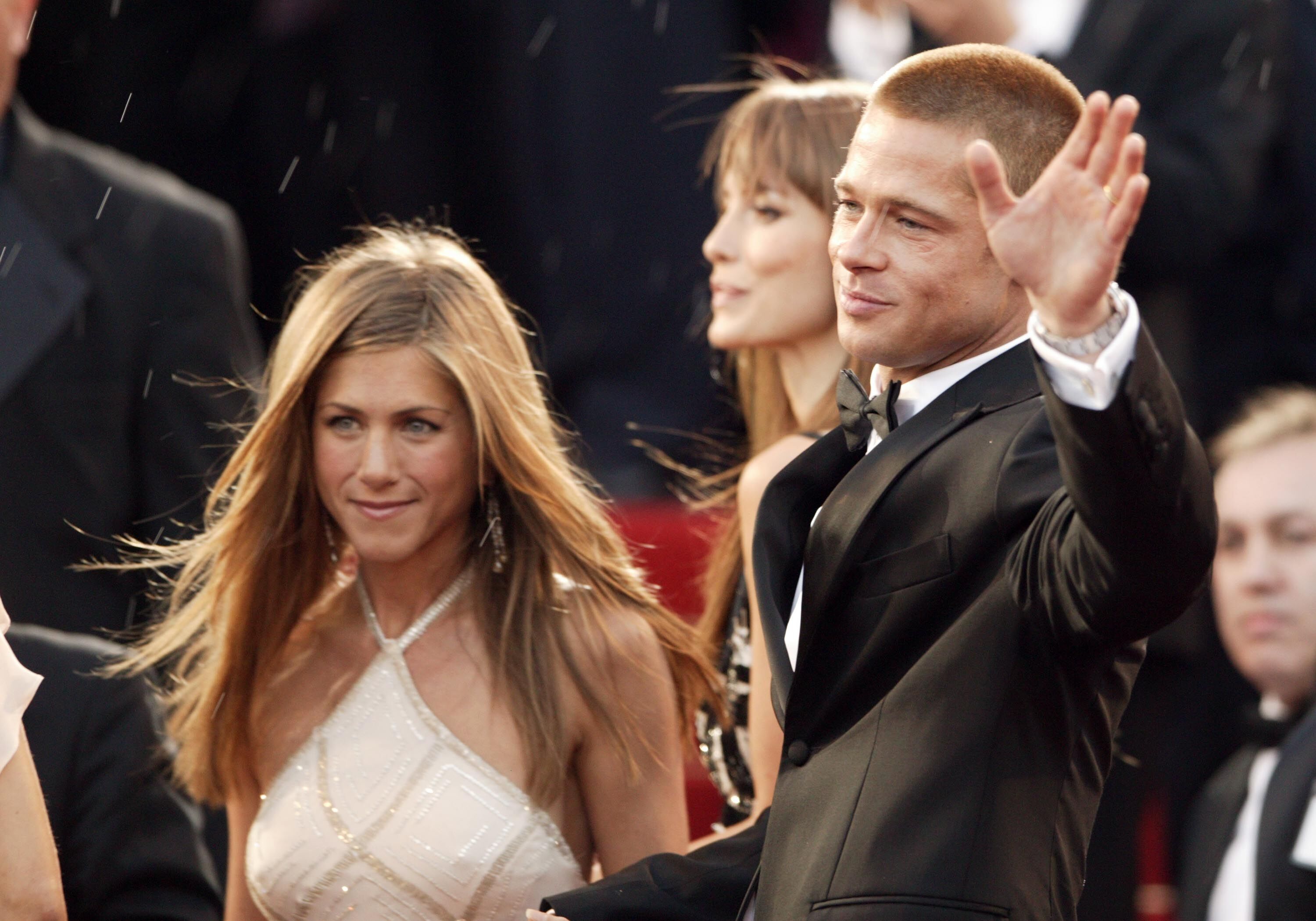 Seems that the only one who stays calm about hearing this rumor over and over again is Jen herself. It is just amazing how she formulates her thoughts on previous relationships with great care and deliberation:
"My marriages, they've been very successful, in [my] personal opinion. And when they came to an end, it was a choice that was made because we chose to be happy, and sometimes happiness didn't exist within that arrangement anymore."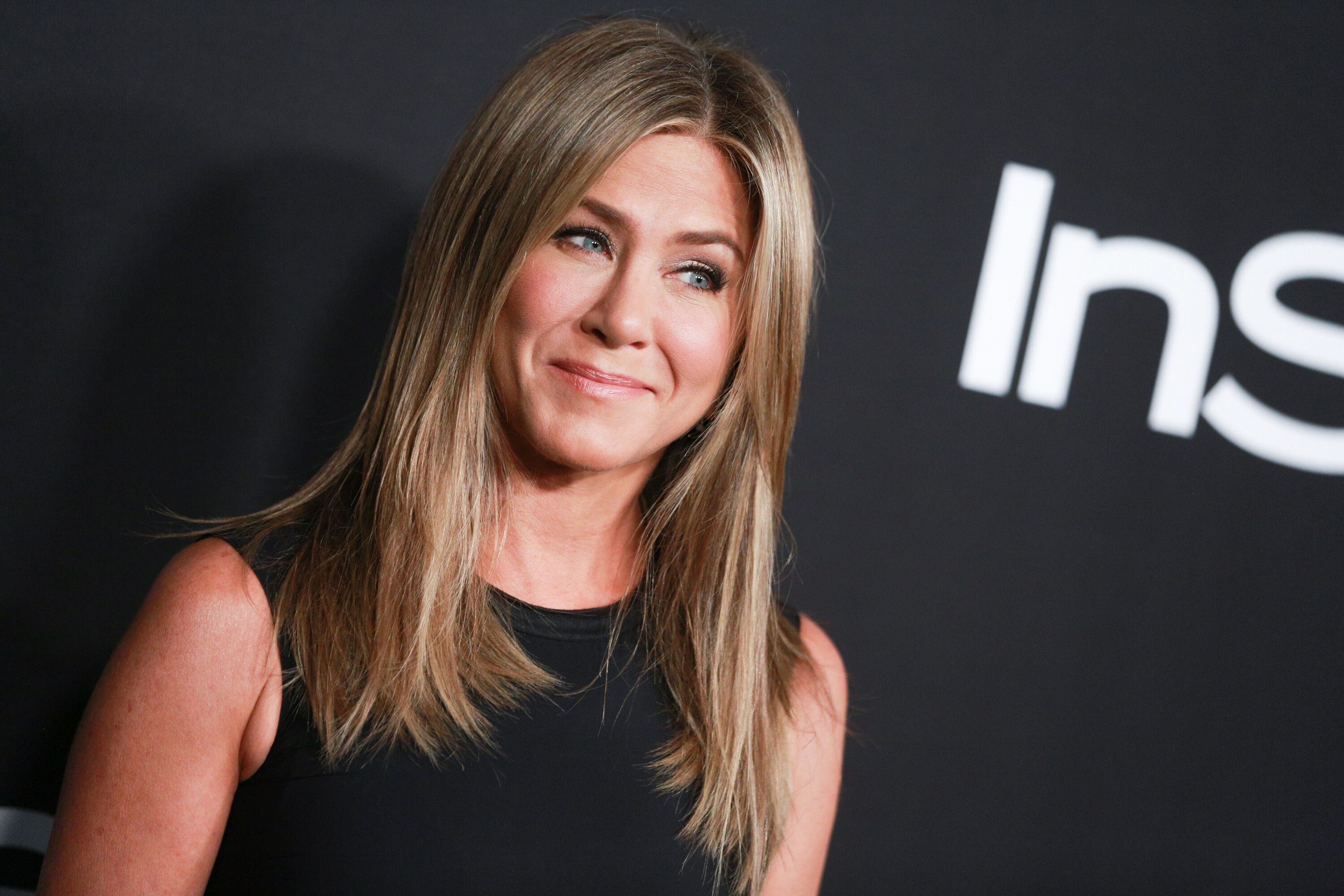 Just when people started to get used to the fact that there will be no further romantic relationships between Pitt and Aniston, more crazy speculations came out. According to tabloids - Jennifer Aniston and Leonardo DiCaprio were dating! Not only were they dating, but had been in a secret relationship for a number of months after being introduced by... you would not believe it....by Aniston's ex-husband, Brad Pitt.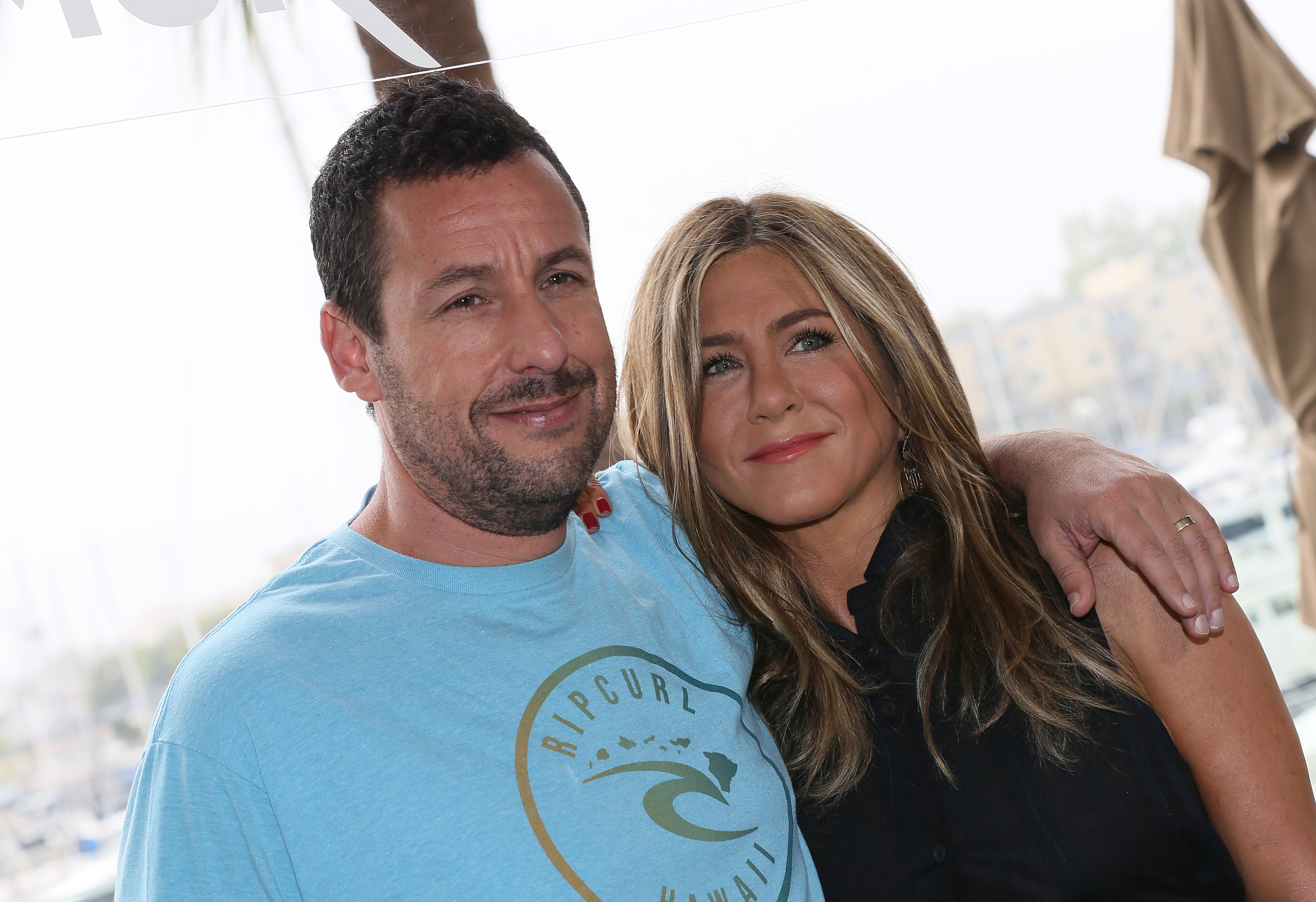 With the same steel nerves, Jennifer Aniston proved the gossip to be false. And then a new one appeared right after the great success of the Murder Mystery, this time compromising her long-time friendship with Adam Sandler. Yes, they have great chemistry and are incredibly comfortable together during filming but that is it.
So is Jennifer thinking of entering the dating scene again?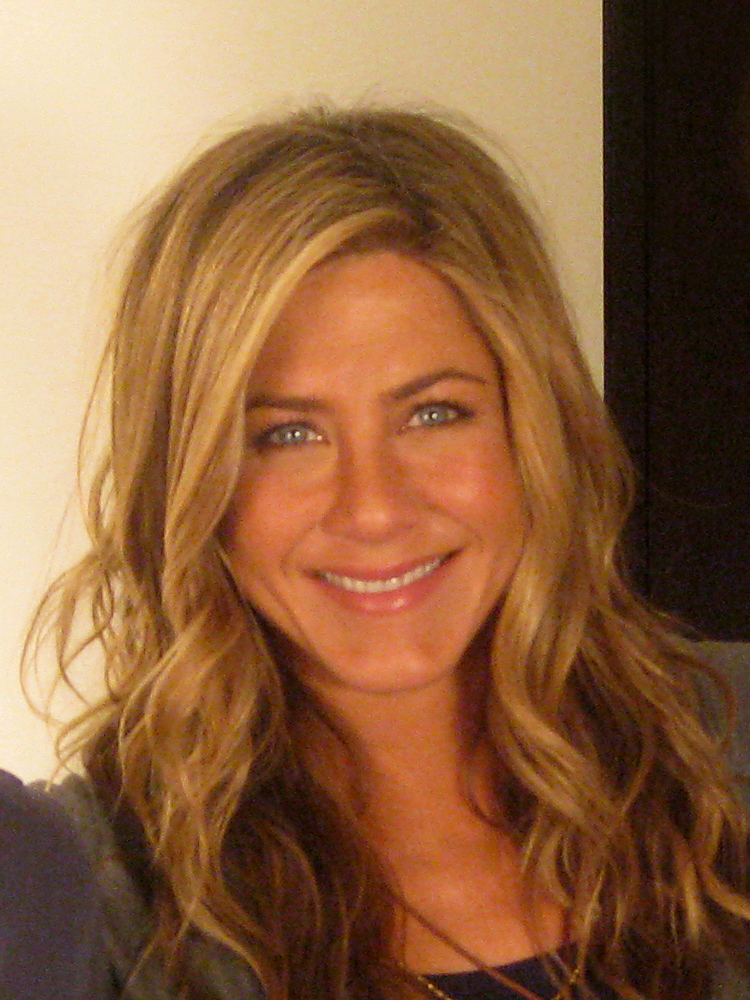 "Am I on OkCupid? No. I have zero time, to be honest," the actress recently said, adding that dating has not been one of her first priorities.
Although she did mention that she feels like whatever [romance] looks like, it will present itself, and it's not about seeking it out.
We have an inkling that the actress won't stay single for long. And what do you think about it?