'Who's the Boss?' Cast 27 Years Later
You know that one series you simply can't get enough of? For many Americans in the '80s and '90s, 'Who's the Boss' became a binge-worthy show that you instantly got hooked on, constantly reliving the lives of their favorite characters. So, naturally, with almost three decades after the show's finale, fans were left with so many questions regarding the cast members - including the fate of feisty momma Mona, Tony Danza the "boss," and '80s heartthrob Samantha Micelli. Read on to find out where your favorites ended up today!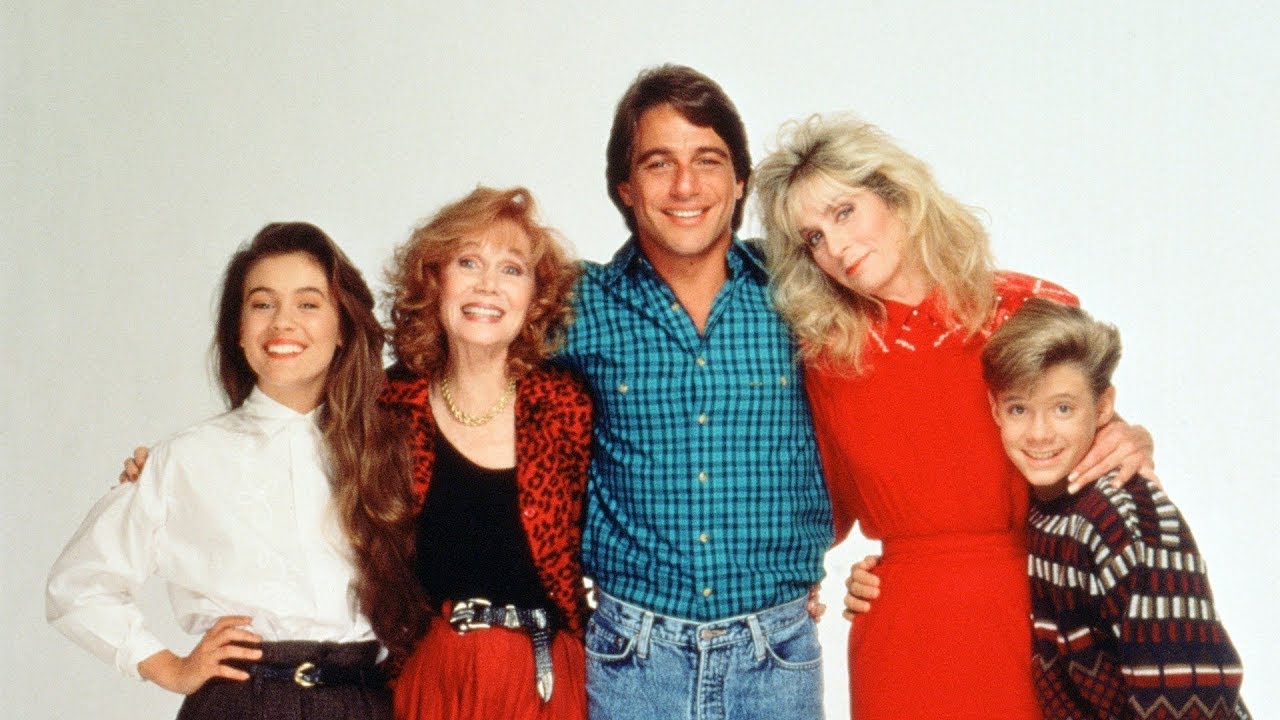 ---
HOW DID THEY ALL END UP TOGETHER?
Debuting on September 20, 1984, the show was based on a widowed, former MLB player who becomes a housekeeper for a divorced, high-power-businesswoman and her son. Tony Danza's character, Tony Micelli, was an injured MLB player, unhappy about retiring from the Louis Cardinals. However, he had a daughter, Samantha, for whom he would make any sacrifice. So, he left Brooklyn, New York, to become a housekeeper for Angela Bower in Connecticut. This was the beginning of a fantastic storyline, which centered on the unique blending of two families.
TONY DANZA
Tony Danza 's character ranked number 23 in TV Guide's list of the "50 Greatest TV Dads of All Time" issue in 2004. After Who's the Boss?, Danza starred in several TV movies before taking a role in "She's Out of Control." He also appeared in the series The Practice and Family Law, and won The People's Choice Award for "Favorite Male Performer in a New Television Series" for the sitcom, The Tony Danza Show in 1998. At the end of 2018, the Netflix series The Good Cop, in which he starred, was canceled. He has also appeared on Broadway and in the critically-acclaimed revival of "The Iceman Cometh."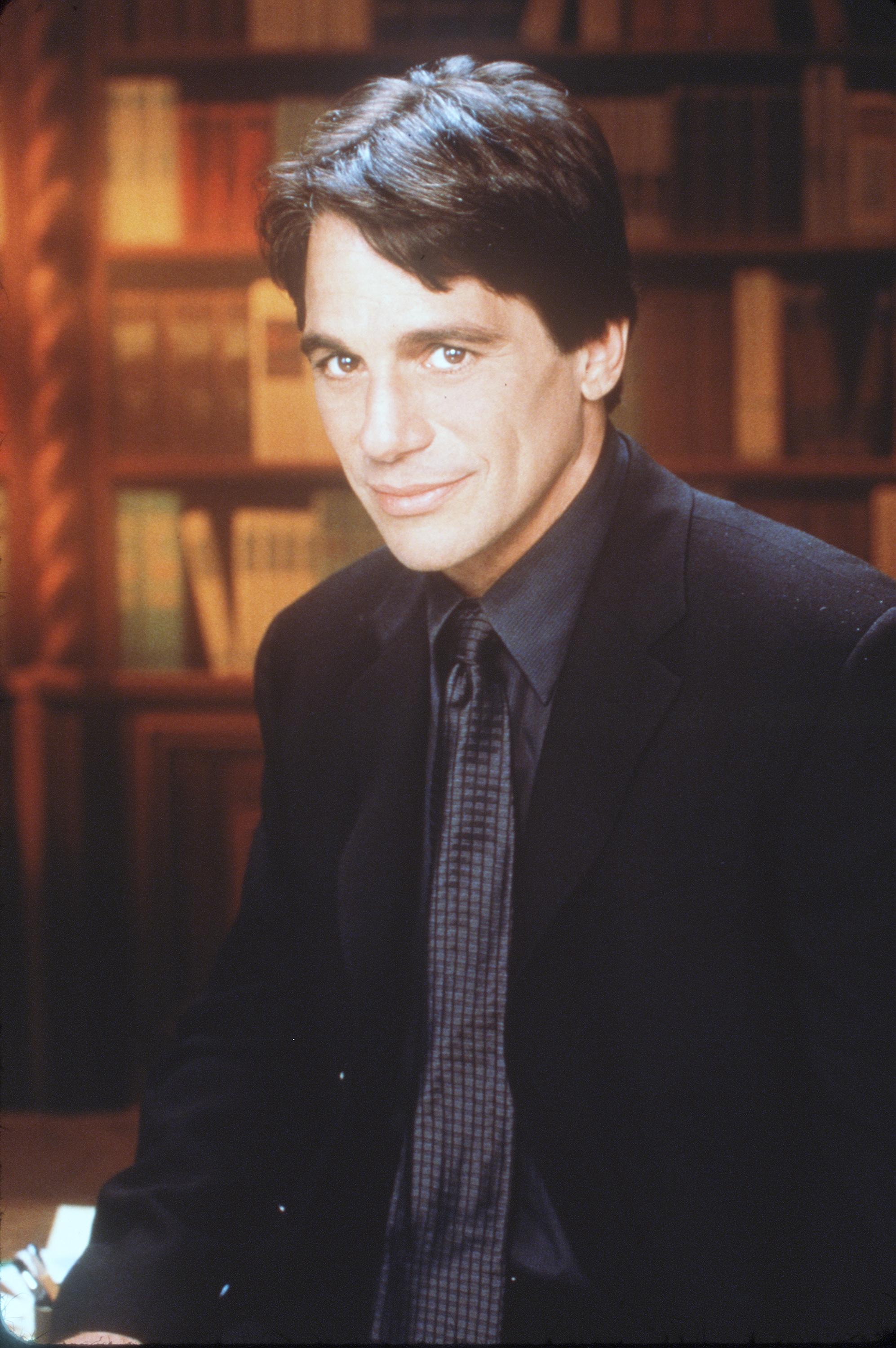 ---
JUDITH LIGHT
Judith Light played Angela Bower. Light's career started in the theater with a Broadway debut in 1975's "A Doll's House." After Broadway, she portrayed Karen Wolex in 'One Life to Live, for which she won a Daytime Emmy. Since her role in "Who's the Boss," she has appeared in various other shows. The New Jersey native appeared in Law & Order: Special Victims Unit, Ugly Betty., the reboot of Dallas, I'm Sorry, and, most recently, Amazon Prime's Transparent. Light also won two Tony Awards after returning to Broadway.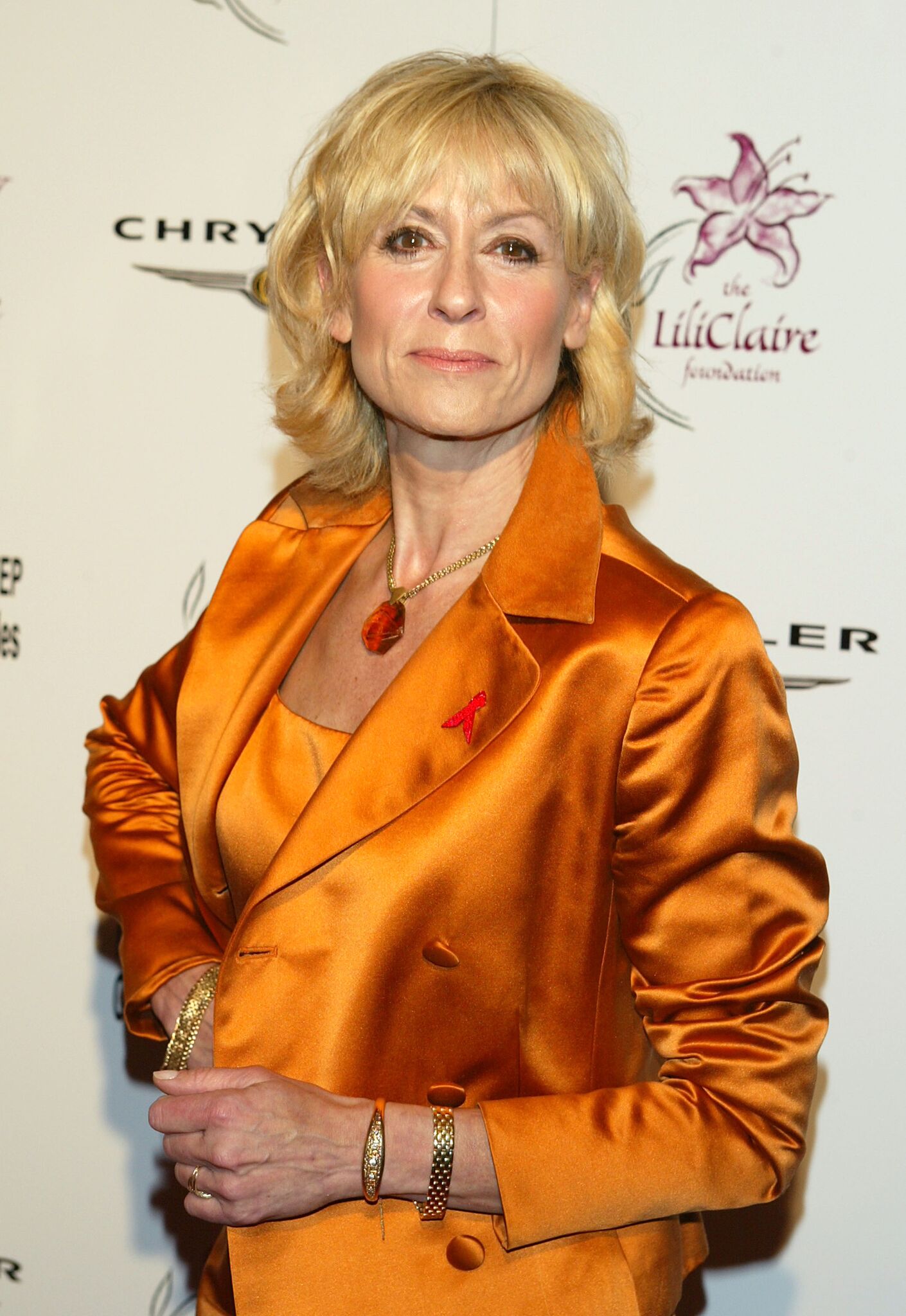 ---
ALYSSA MILANO
Known as a heartthrob since the early 80s, Alyssa Milano played Samantha Micelli on Who's the Boss? She was born in Brooklyn, New York, and made her acting debut with a role in the national tour of "Annie" when she was eight-years-old. She appeared on TV commercials and off-Broadway shows before being cast on Who's the Boss? at 11-years-old. After the show, she remained close to her TV dad, Danza.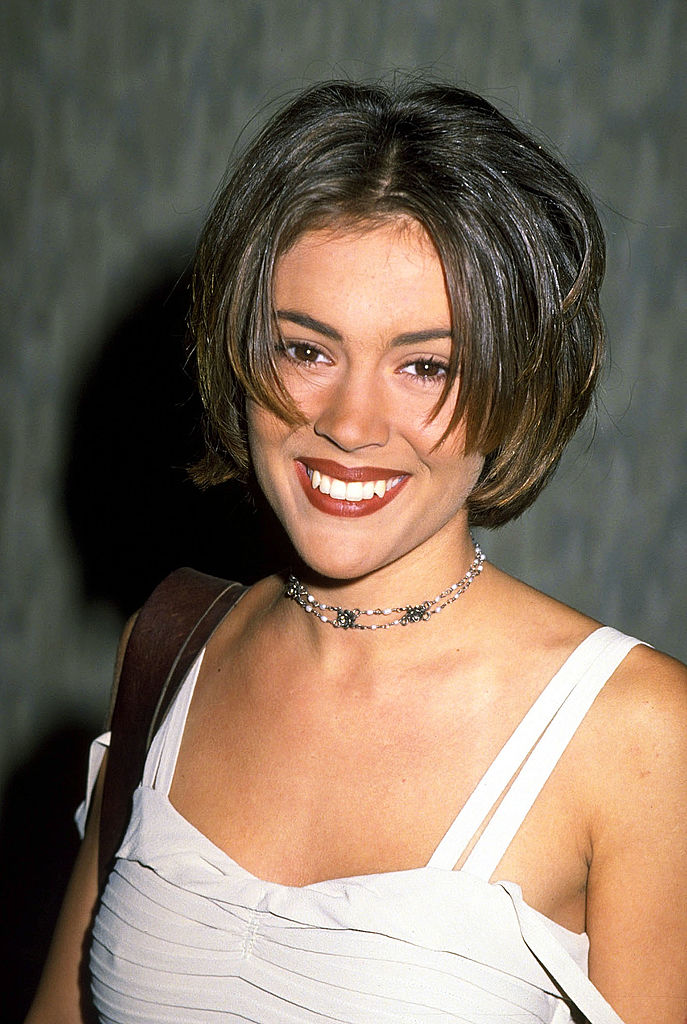 ---
In 1985, she landed roles in "Commando, Crash Course, and "Dance 'til Dawn." A few years later, she starred on the hit show Melrose Place, cult-favorite Charmed, and My Name is Earl. She also had a starring role in the TV series sequel to movie Wet Hot American Summer, Wet Hot American Summer: 10 Years Later. The actress has two children with her husband, agent David Bugliari, and is gearing up for a Lifetime movie called Tempting Fate.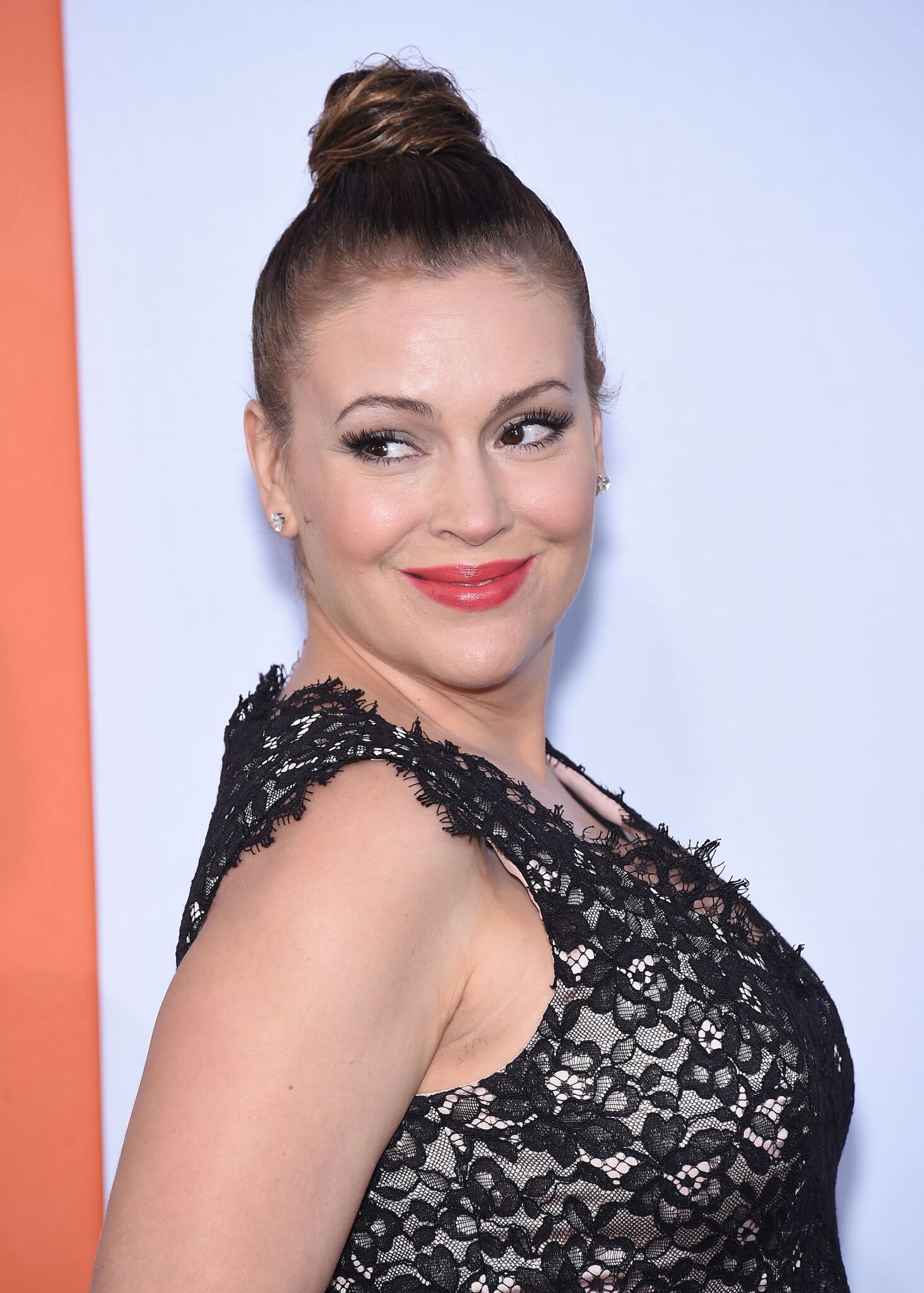 ---
2007 was a banner year for Milano. A fan of the Los Angeles Dodgers, she began writing a baseball blog on the MLB website, reported at Fenway Park during the ALDS, and launched her apparel line for female baseball fans. Being a New York Giants fan, in 2008, she expanded the line to NFL football. And in 2013, Milano expanded "Touch" into NASCAR. She is involved with a related clothing line for professional hockey.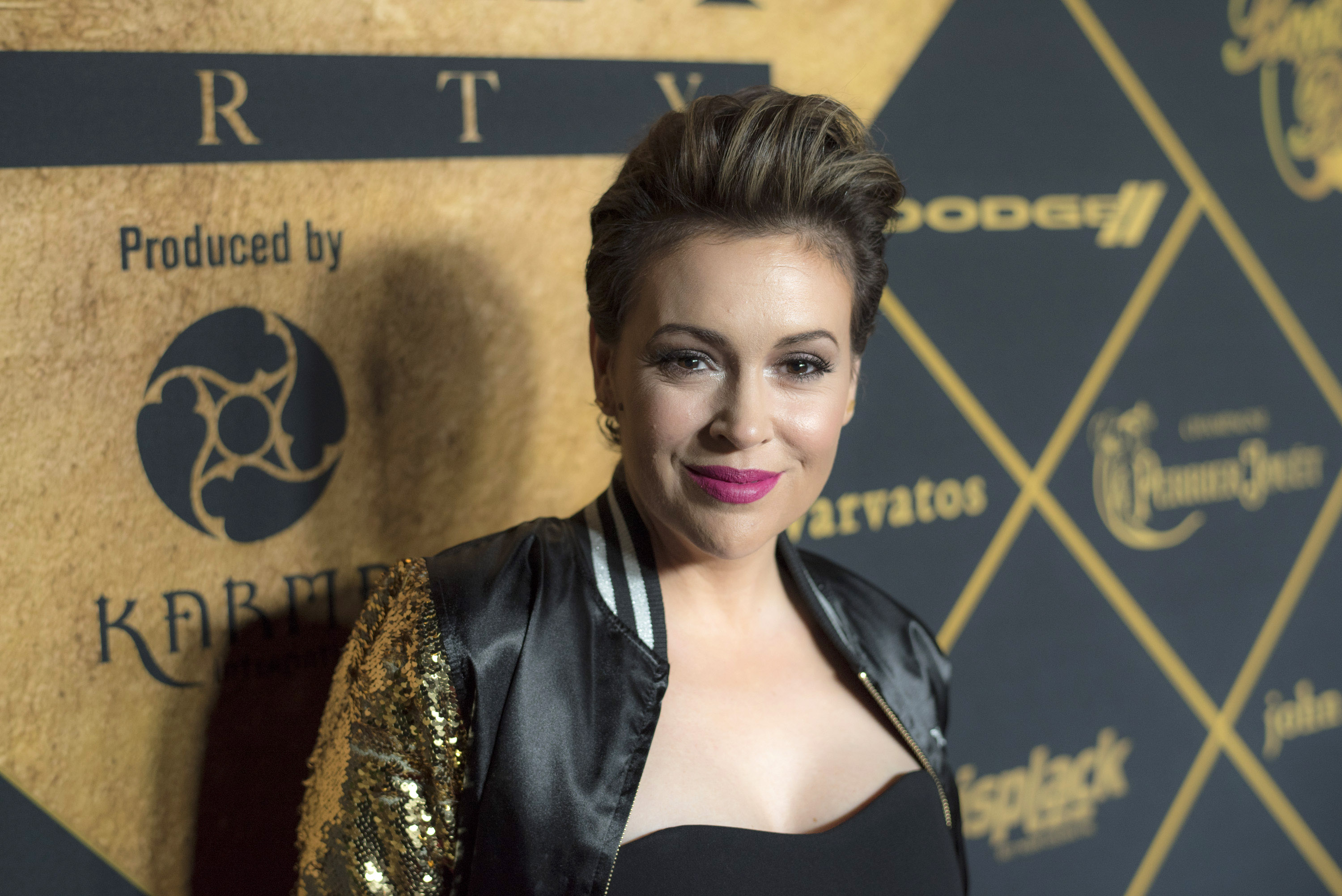 ---
DANNY PINTAURO
Danny Pintauro's career started before he landed his role in Who's the Boss? He appeared in As the World Turns and Highway to Heaven. After Who's the Boss? ended, Pintauro opted to stay out of the spotlight. 1994 he attended Middlesex County College in Edison, New Jersey, and later Stanford University to study English and theater, where he met and befriended Chelsea Clinton.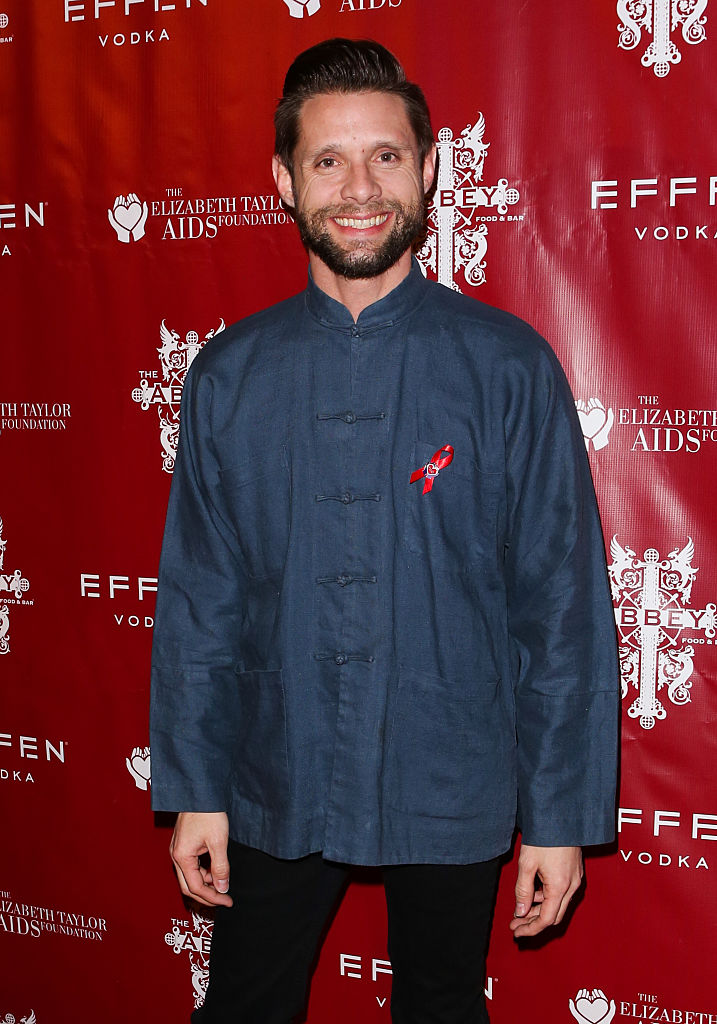 ---
In 1997, the National Enquirer tabloid outed him as gay, and in 2013 he became engaged to Wil Tabares. The pair later tied the knot in 2014. In an interview with Oprah in 2015, Pintauro revealed that he was HIV positive and that he had previously been addicted to crystal meth. But before baring his soul to Oprah, Pintauro said he had to tell his onscreen parents, Tony Danza and Judith Light.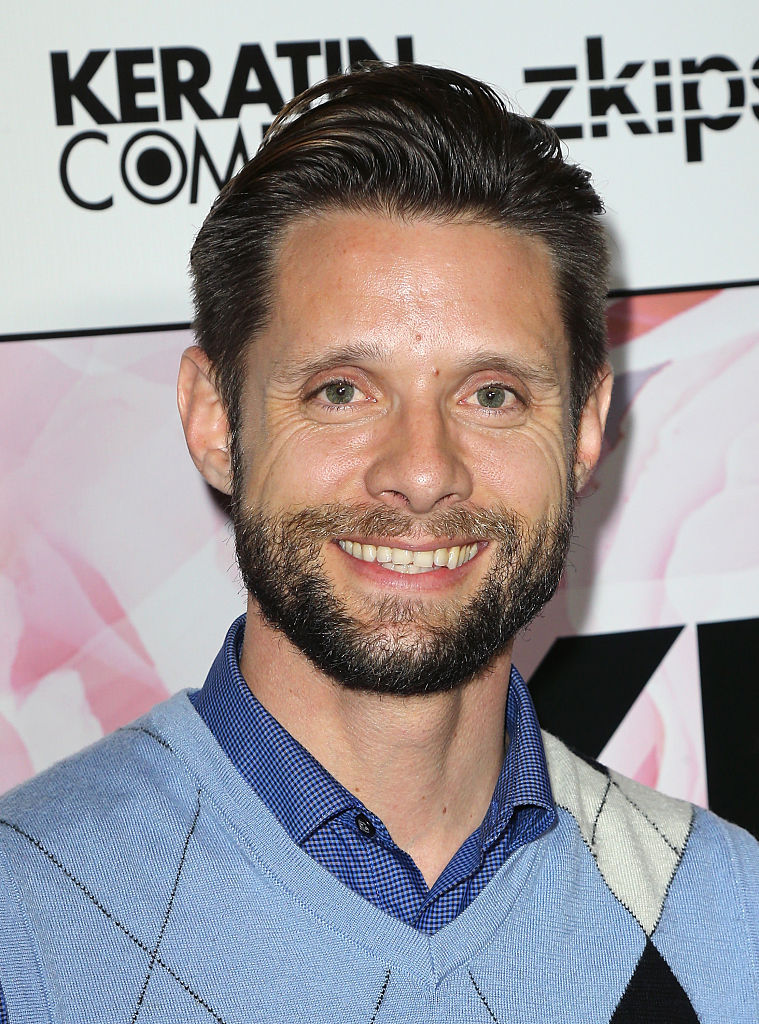 ---
The actor told E! News that it was "hard, just like telling my family was hard," and said Danza vocalized "disappointment." Pintauro went onto explain that Danza later emailed him to clarify that he was worried more than anything. The child star said he didn't fault Danza's initial reaction, and at the 2015 My Hero Gala at Cipriani in New York City, Danza presented Pintauro with the Courage Award, to thank his efforts to reduce the stigma and discrimination against those affected by AIDS and HIV.
"The disappointment is a given. I know that's going to happen. It's a fatherly disappointment, to all of a sudden find out your child has a drug problem that you didn't know about — that's disappointing," Pintauro said. 
Today, at 43-years-old and more than two decades after he left Hollywood, Pintauro is a loving caretaker and vet tech at the nonprofit Austin Pets Alive.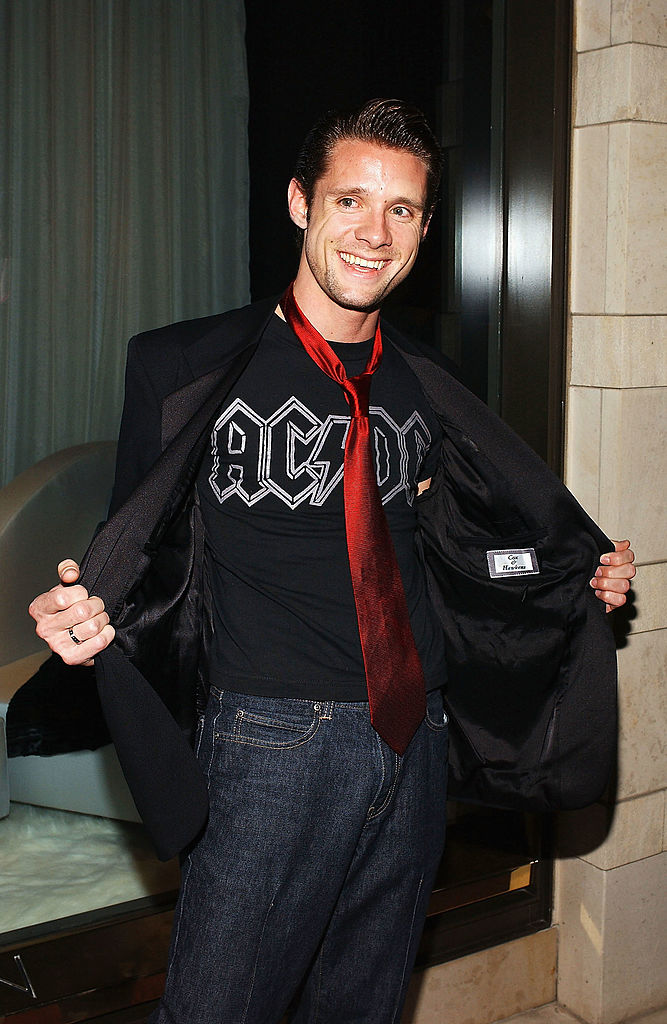 ---
KATHERINE HEMOND
Katherine Helmond starred as Mona Robinson, Angela's mother in the show. The role earned her two Emmy nominations. Helmond held a degree in drama from Carnegie Mellon University and started her career in 1955 at age 26 when she played a part in a Broadway revival titled "As You Like It." That same year, she went on to star in a drama titled Wine of the Morning. After appearing in several movies, Helmond got her break when she took a lead role in an ABC comedy series titled Soap. Before Who's the Boss?, she also appeared in Car 54, Where Are You? as well as Gunsmoke, The Bob Newhart Show, and Meeting of Minds.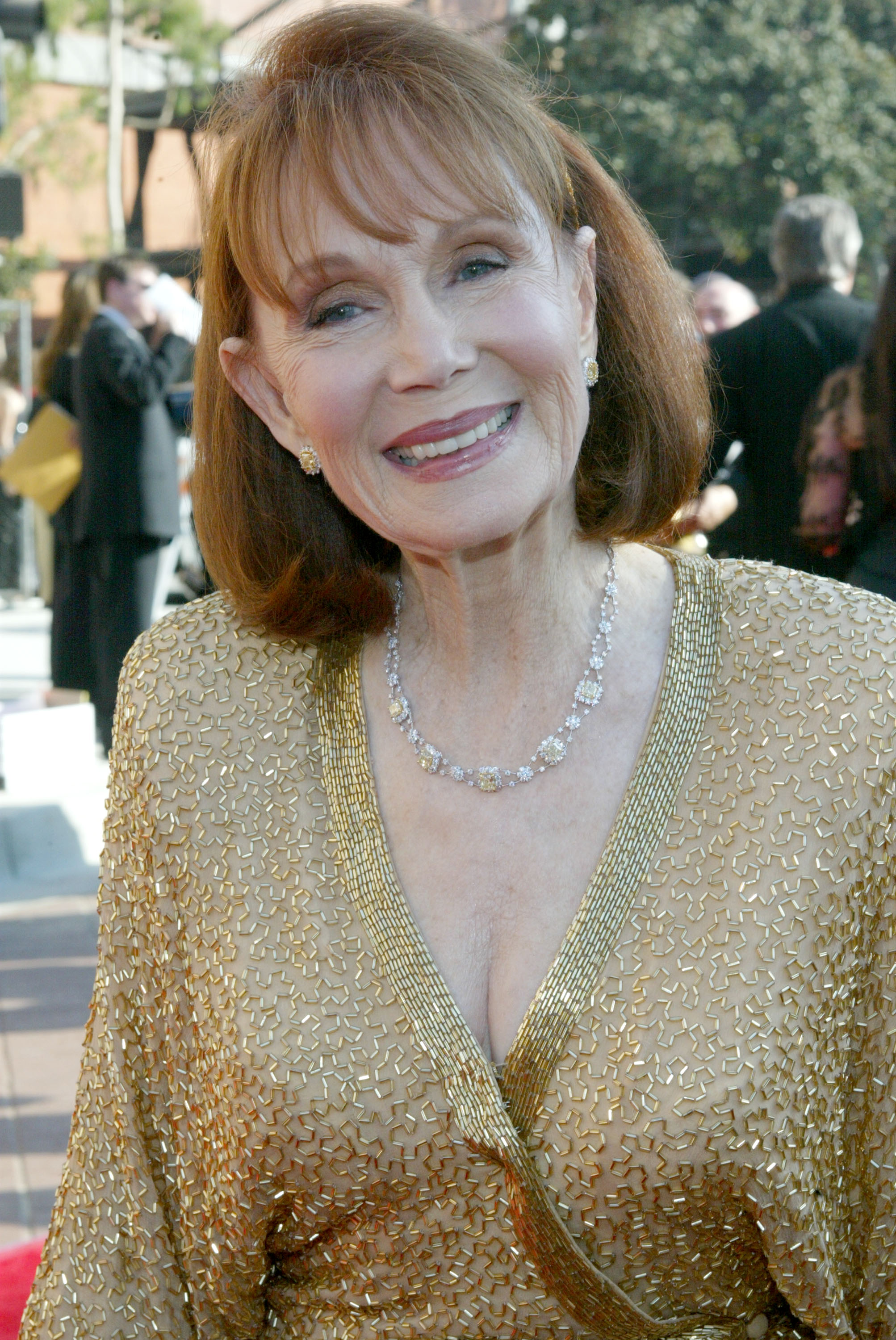 ---
She first married George N. Martin in 1957, but the couple later divorced. Her second marriage was to David Christian in 1962, though they never had children. Helmond continued acting after the hit sitcom. She appeared in the TV series Coach, and Everybody Loves Raymond. She also voiced a character in "Cars 2" in 2011. The star passed away at the age of 89 on February 23, 2019. Christian was by her side.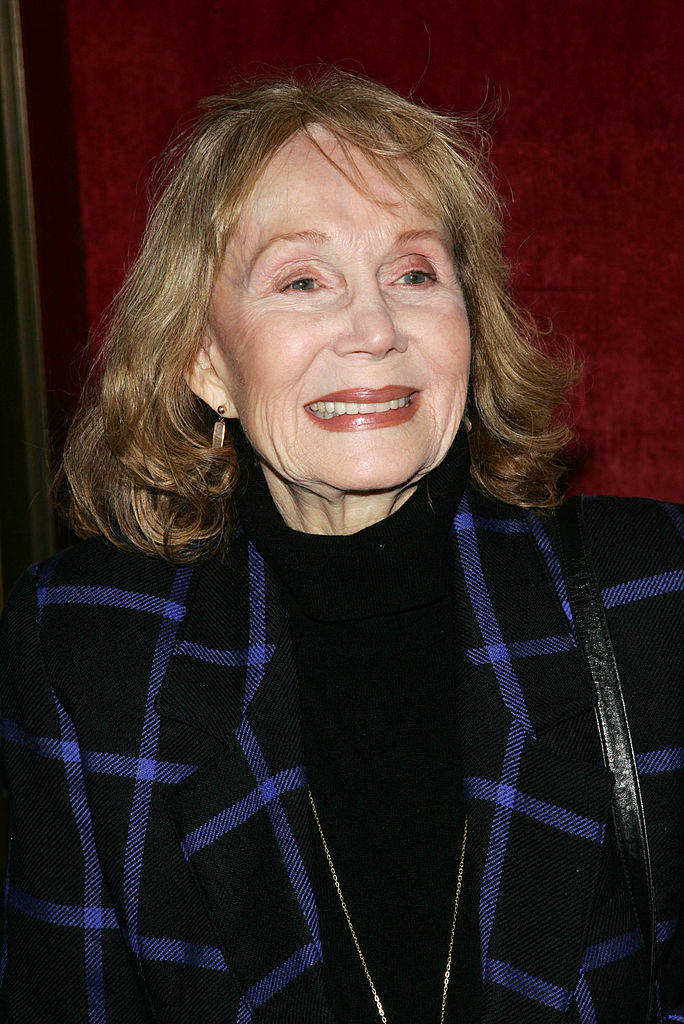 ---
SCOTT BLOOM
Scott Bloom was born on July 28, 1973, in Merrill, New York City. The child actor started his career at a very young age when he landed a role in a movie titled "The Stuff." He also has impressive movie credits in over five films. His siblings are Brian and Mike Bloom. In 1987, the actor was cast in "Who's the Boss", but he stayed on the show for one year after which he went into movies. Scott may no longer be into acting, but he is still a favorite to many viewers. Presently, Bloom is into hosting, and he recently teamed up with EaglesTalent Bureau.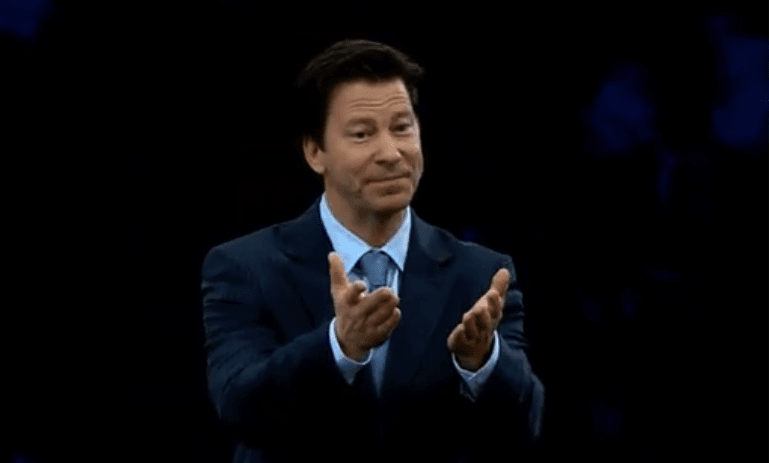 ---
THE BOSS' SECRETS
DANZA'S MOTHER FINALLY REALIZED HE WAS FAMOUS
Danza asked Tina Sinatra, the legendary singer, Frank Sinatra's daughter, to ask her father if he would appear on the show. Danza introduced his mother to Frank Sinatra, and it wasn't until that moment that Danza's mother realized her son was famous!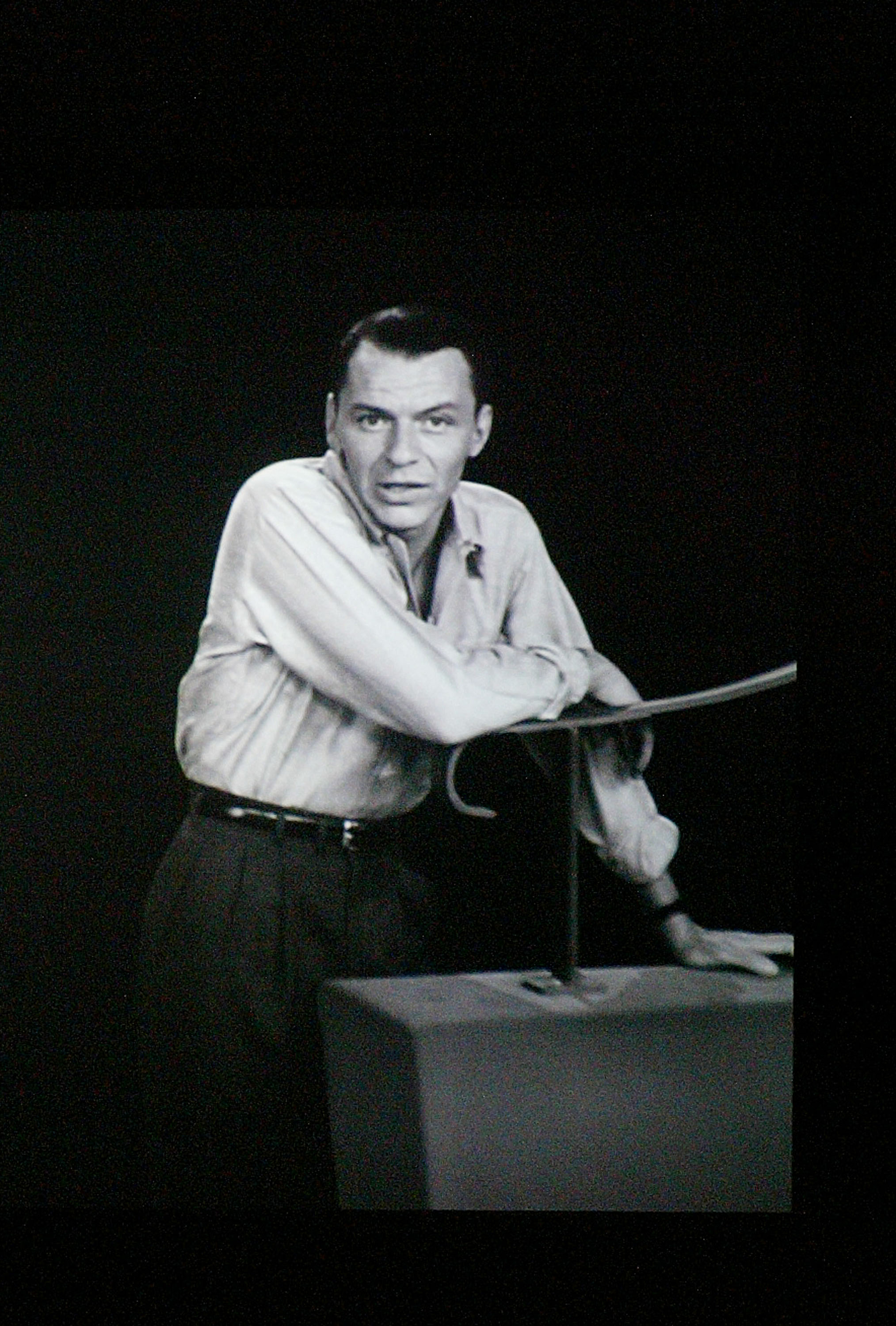 ---
DANZA WAS A FATHER-FIGURE ON-SET
Milano and Pintauro were both young when they were cast, and Danza took on the role of resident father figure on set. He even posted Pintauro's and Milano's report cards to show off their good grades and inspire them to keep them up.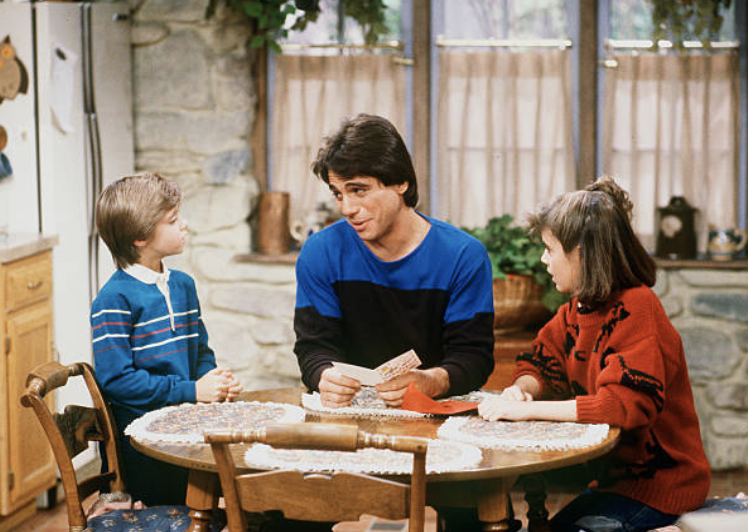 ---
MILANO WANTED TO QUIT
Milano was on the show for the duration, however, at the end of the seventh season she announced she wanted to leave to attend school full time, not just on set. Network executives convinced her to stay. In the end, it didn't matter though. During the show's eighth season, the network moved Who's the Boss? to Saturday night. The ratings got so low that she show was canceled.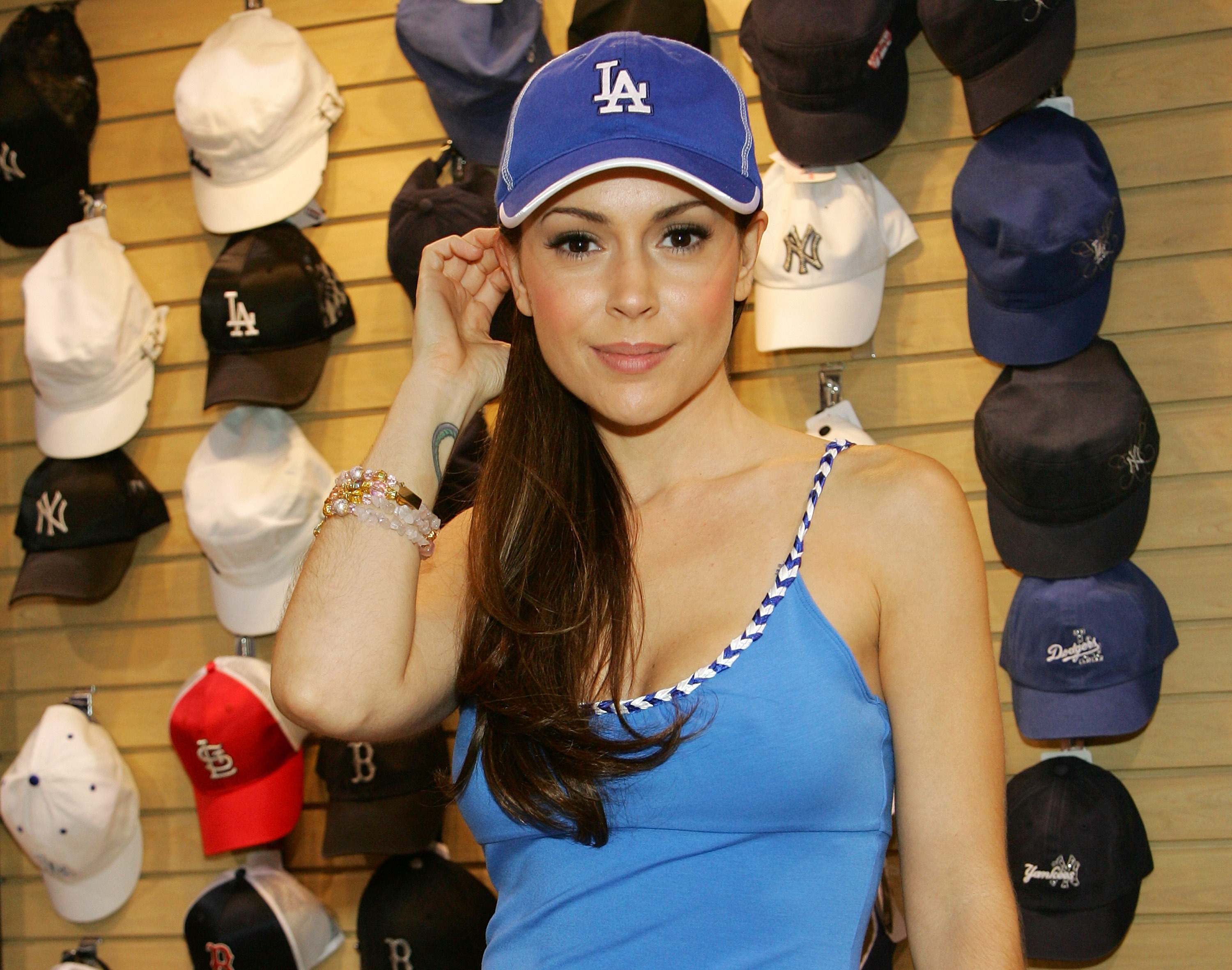 ---
WHO'S THE BOSS? SOFTBALL!
On the show, Danza played a retired second baseman for the St. Louis Cardinals. In real life, the show had a softball team in which Danza played the pitcher. Alyssa Milano's father was the first baseman for the team.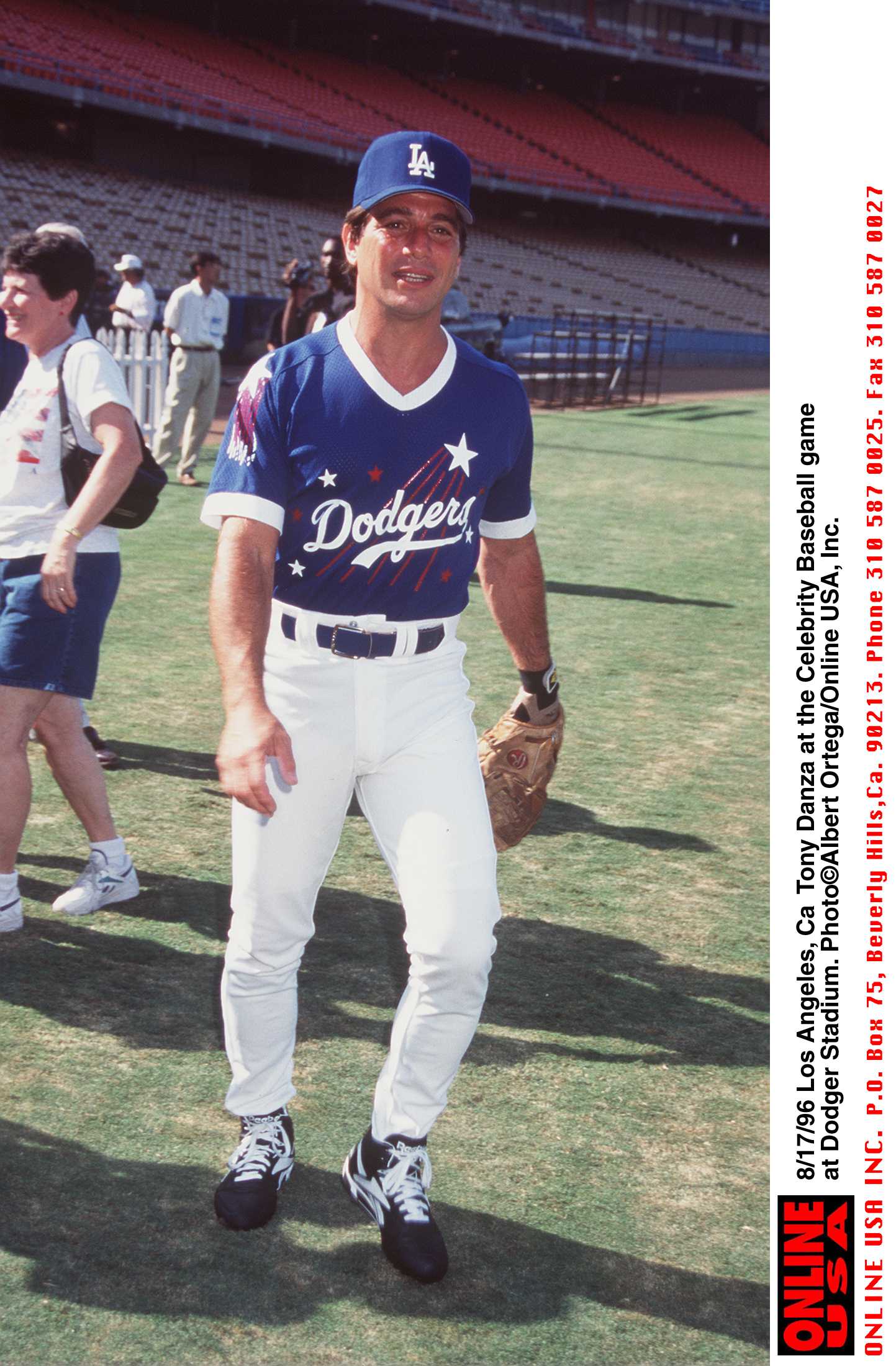 ---
MONA WASN'T MEANT TO BE ANGELA'S MOTHER
Blake Hunter and Martin Cohan, the co-creators of Who's the Boss?, initially wanted Mona to be Angela's free-spirited sister. They couldn't find anyone to fit the bill, and changed Mona's character to Angela's mother. It added a whole new demographic of actors to the story. The contrast between Angela and Mona was entirely on purpose.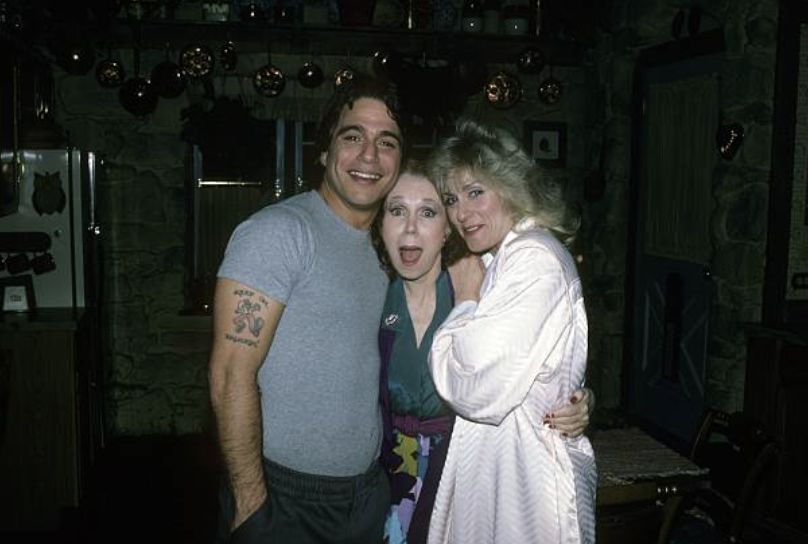 ---
MONA'S PERSONALITY WAS CONTROVERSIAL
Mona was known as being very funny, very open-minded, and rather promiscuous. The peace and love aspects of that character had become controversial in the 80s. After the flower children of the 60s and 70s, there was a movement towards conservatism. In the end, Mona was one of the most beloved characters, not only on the show, but of all time.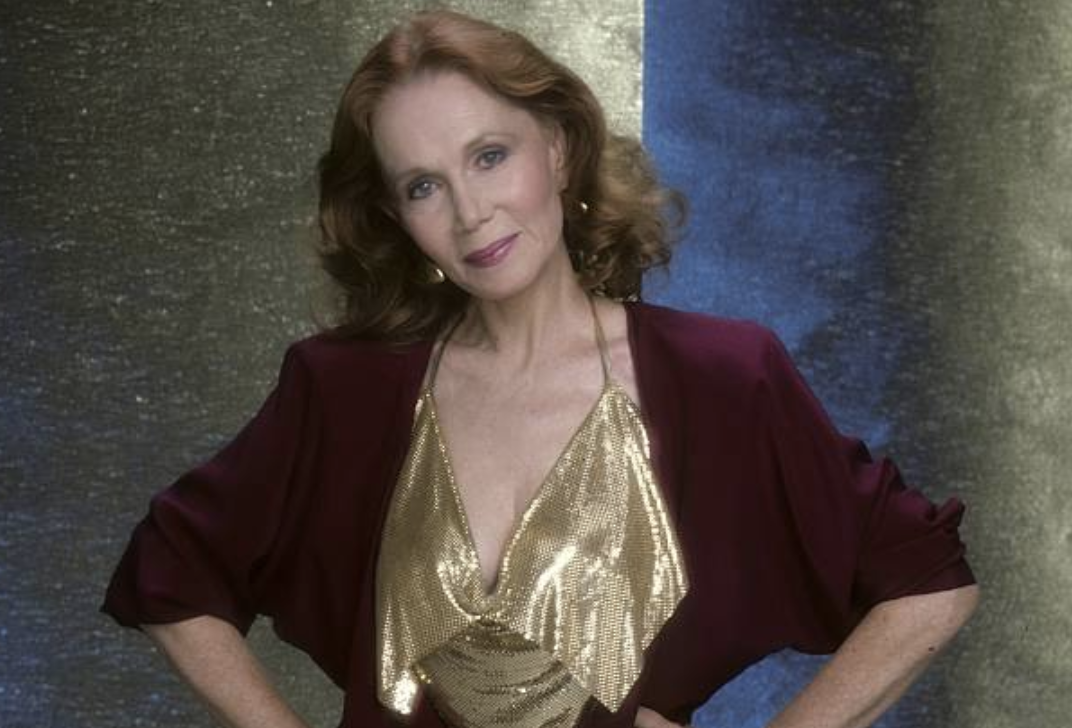 ---
JUDITH LIGHT AD-LIBBED HER AUDITION
Before Who's the Boss? Light spent six years on the daytime soap opera, One Life to Live. After the show ended, she didn't work for eight months. That prompted her to audition for Who's the Boss, a genre she was unfamliar with, and was entirely terrified about. During her audition, Danza stood behind her on stage, starring at her while she wore a robe. She improvised the line, "what are you looking at?" Her quick thinking won her the role!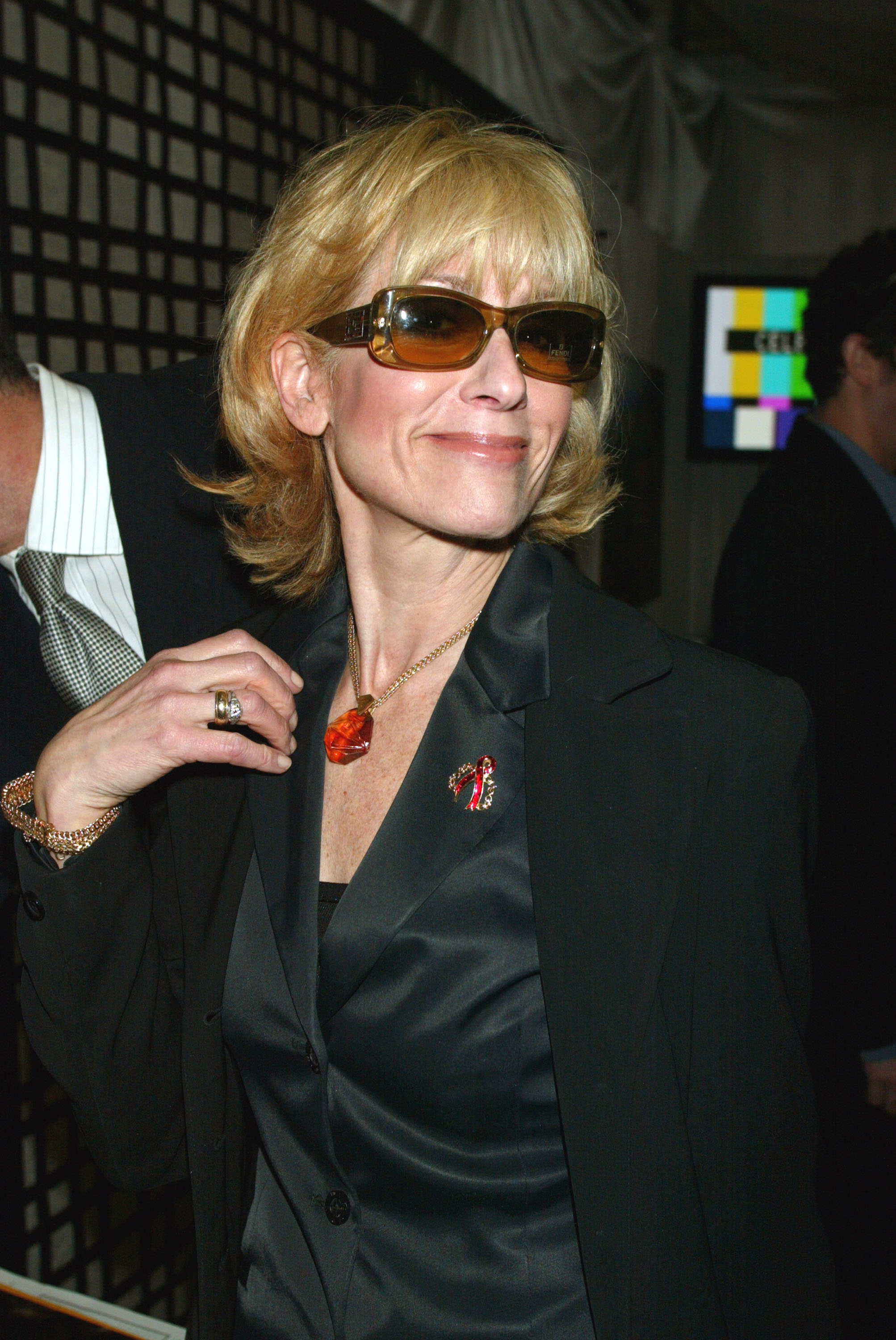 ---
DANZA WAS FULFILLING COMMUNITY SERVICE TWO DAYS BEFORE THE SHOW AIRED
Tony Danza got into a fight with a bouncer from one of New York City's many clubs. The dispute ended with several people admitted to the hospital. Danza was sentenced to serve 250 hours of community service, and faced jail time. But, Danza had a good lawyer on retainer who argued that jail time would disrupt Danza's work schedule. The judge agreed and took jail time off the table.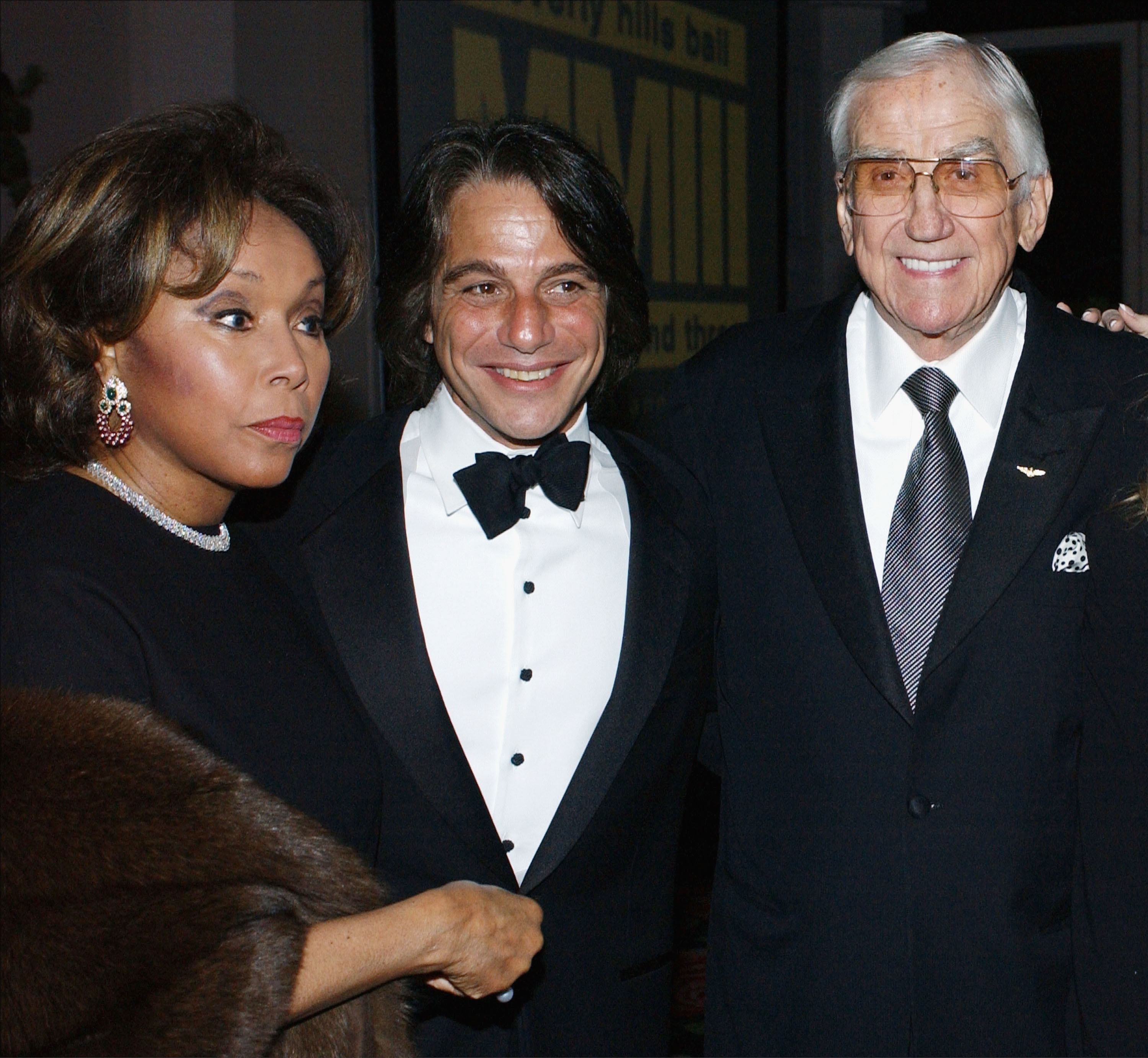 ---
ANGELA AND TONY WERE SUPPOSED TO MARRY
Producers wanted Angela and Tony to marry in the last season. They changed their minds because they thought that storyline would make make fans stop watching and hurt syndication. Angela and Tony break-up and he moves to Iowa. The show then ends exactly how it started - Tony knocks on the front door, answering the ad for housekeeper that Angela posted.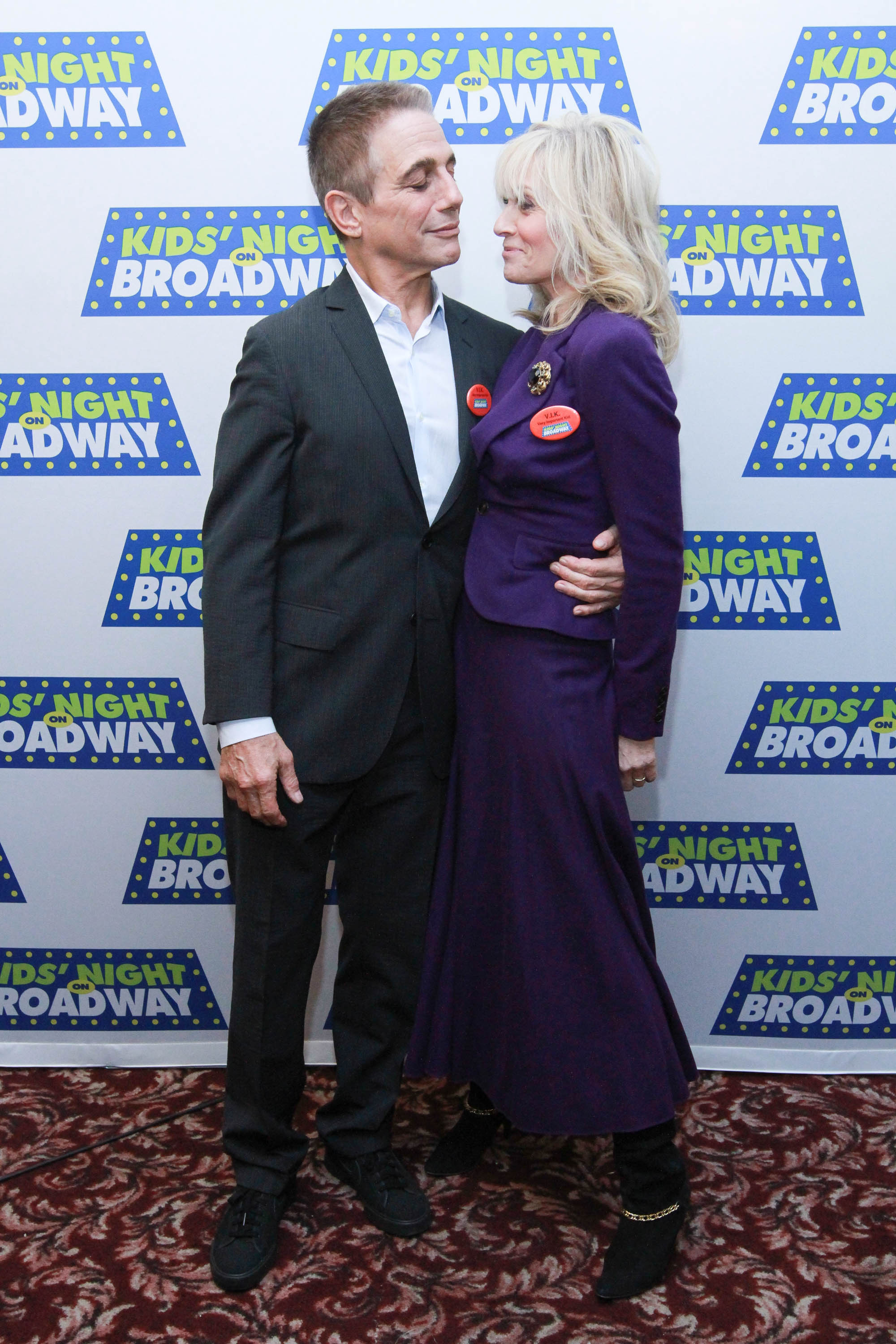 ---
DANZA BECAME A TEACHER
After his time on Who's the Boss?, Danza knew his true passion resided elsewhere, and decided to become a teacher! Danza is still teaching to this day, in addition to acting gigs between classes.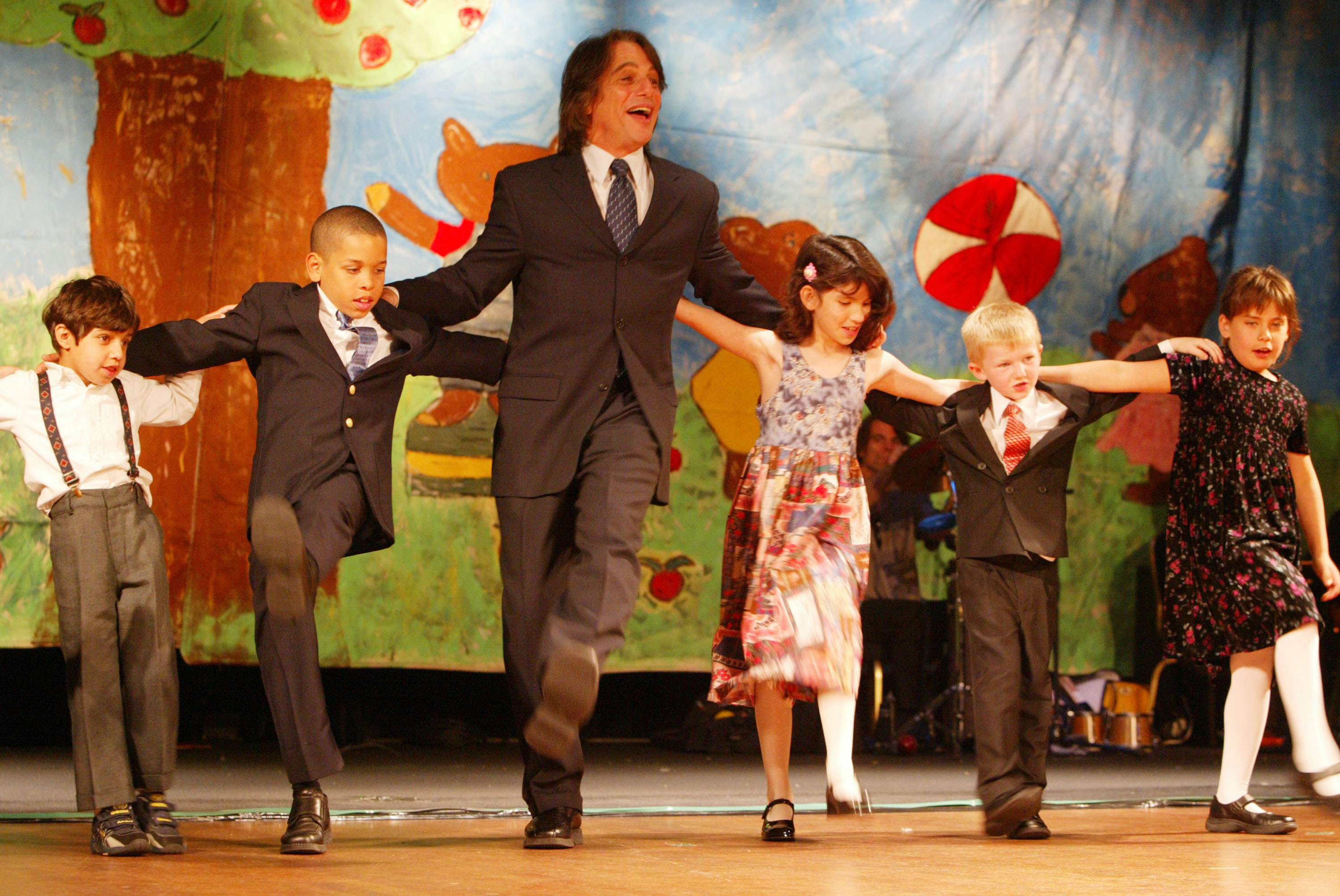 ---
ANOTHER NOSTALGIC REBOOT?
Series star Tony Danza recently squelched all talk of reprising the role of housekeeper Tony Micelli. He explained that his answer is a firm "No" due to the death of co-star Katherine Helmond. Danza also previously explained: 
"It would be terrible to do something and have it not be good. It was so terrific ... If we did a Who's the Boss? movie and it sucked, then it would, you know, blemish it."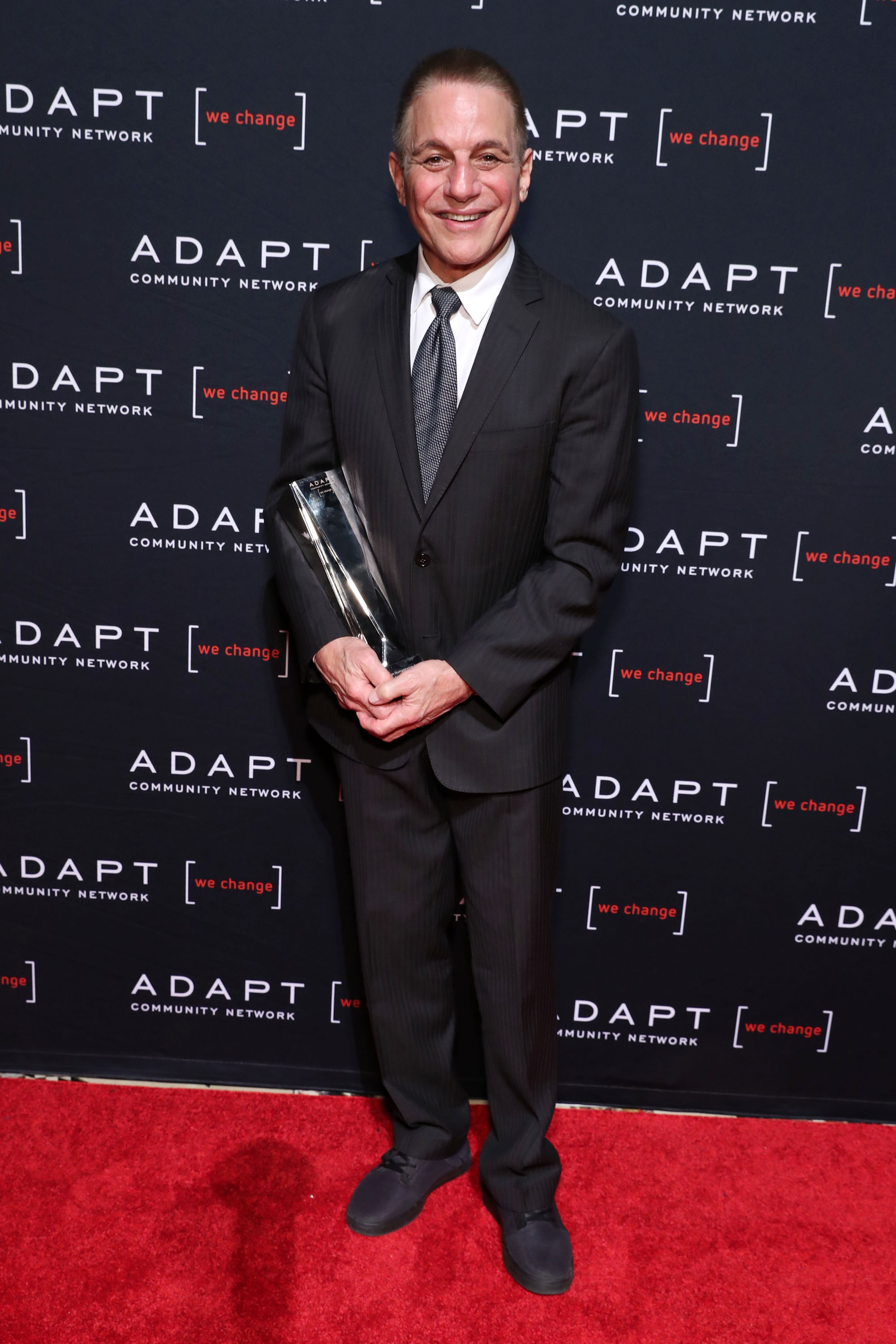 ---
Danza's sentiment was echoed by Judith Light, saying she's not sure if Who's the Boss? would work today. Light further explained, "Everyone's going to have a different vision of what the character is like, so to have that materialize is going to disappoint most people." Light also said even she didn't want to see an old Angela!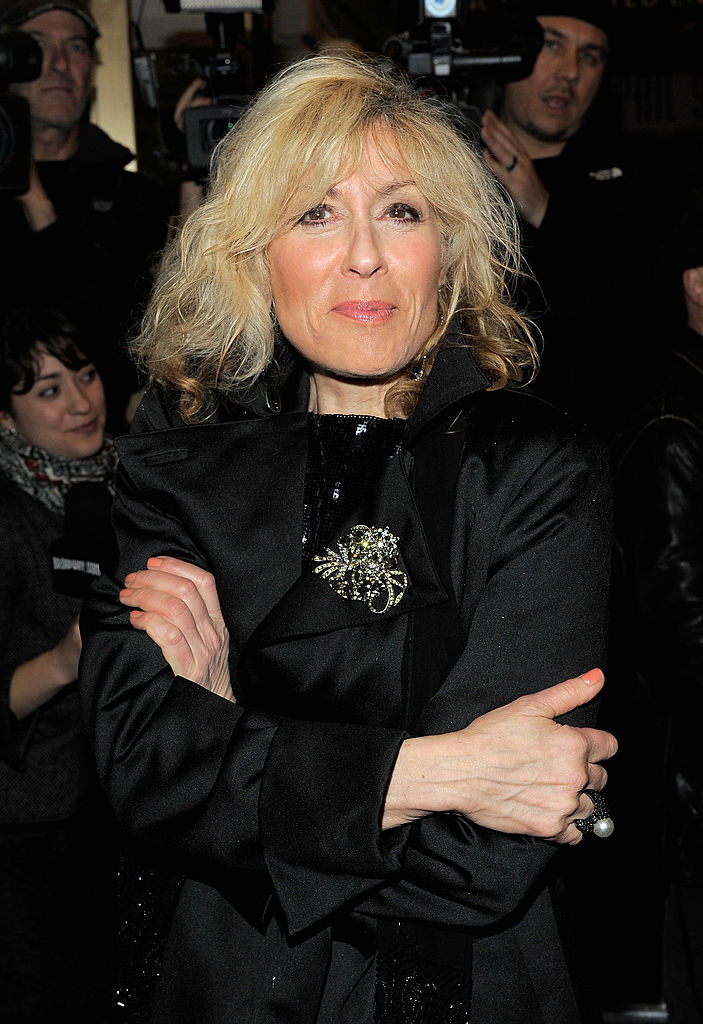 ---
However, in 2015, Milano said that she would be "100 percent" interested in a Who's the Boss? reboot – and went so far as to offer up some potential plotlines, explaining that Samantha would have kids, and Tony would be a grandfather. Whether in the form of a Who's the Boss? reunion, a Who's the Boss? movie or a Who's the Boss? reboot, if you could start filming today, who would you cast?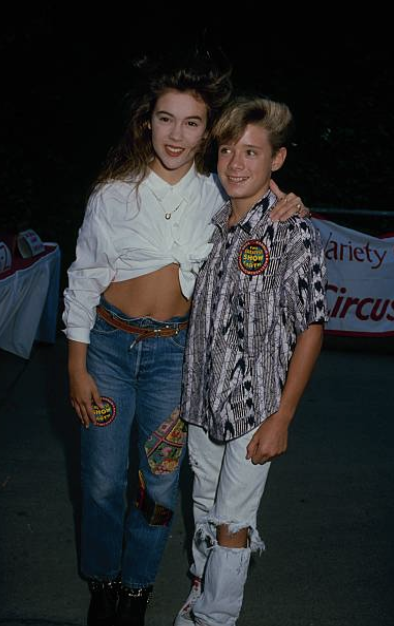 ---
Source: Wikipedia, IMDb, USA Today, Hollywood Reporter, HuffPost, Kiwi Report