Glimpse Into Rosie O'Donnell's Family: Meet Her 'Soon-To-Be Spouse' and Five Children
Rosie O'Donnell truly made "celebrity status" her own. The actor, comedian, LGBT activist, and talk show host has found herself in tabloid headlines for her multiple marriages and personal issues, including being involved in a cult and the reported suicide of one of her exes. Nothing has slowed her down, though! Keep reading to find out about her current relationship and struggles with her children.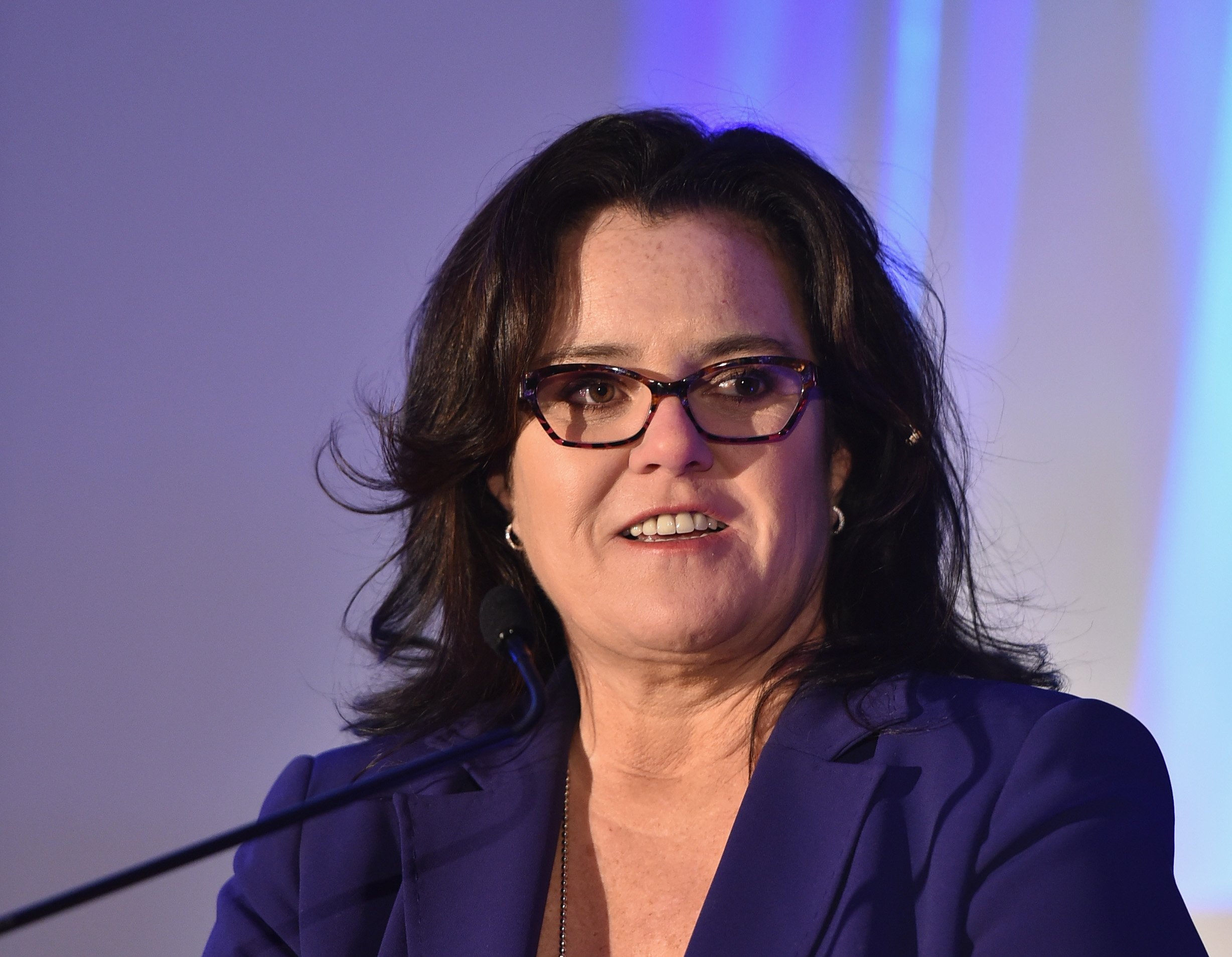 ---
IN THE BEGINNING
The 57-year-old actress and mother of five was born and raised in Commack, Long Island, New York. Born to Irish-Americans, Roseann Teresa, and Edward Joseph, Rosie was raised Roman Catholic. Rosie lost her mother to breast cancer just a few days before her 11th birthday. However, she didn't let the tragic loss stop her from becoming great!  While attending Commack High School, she began pursuing a career in comedy.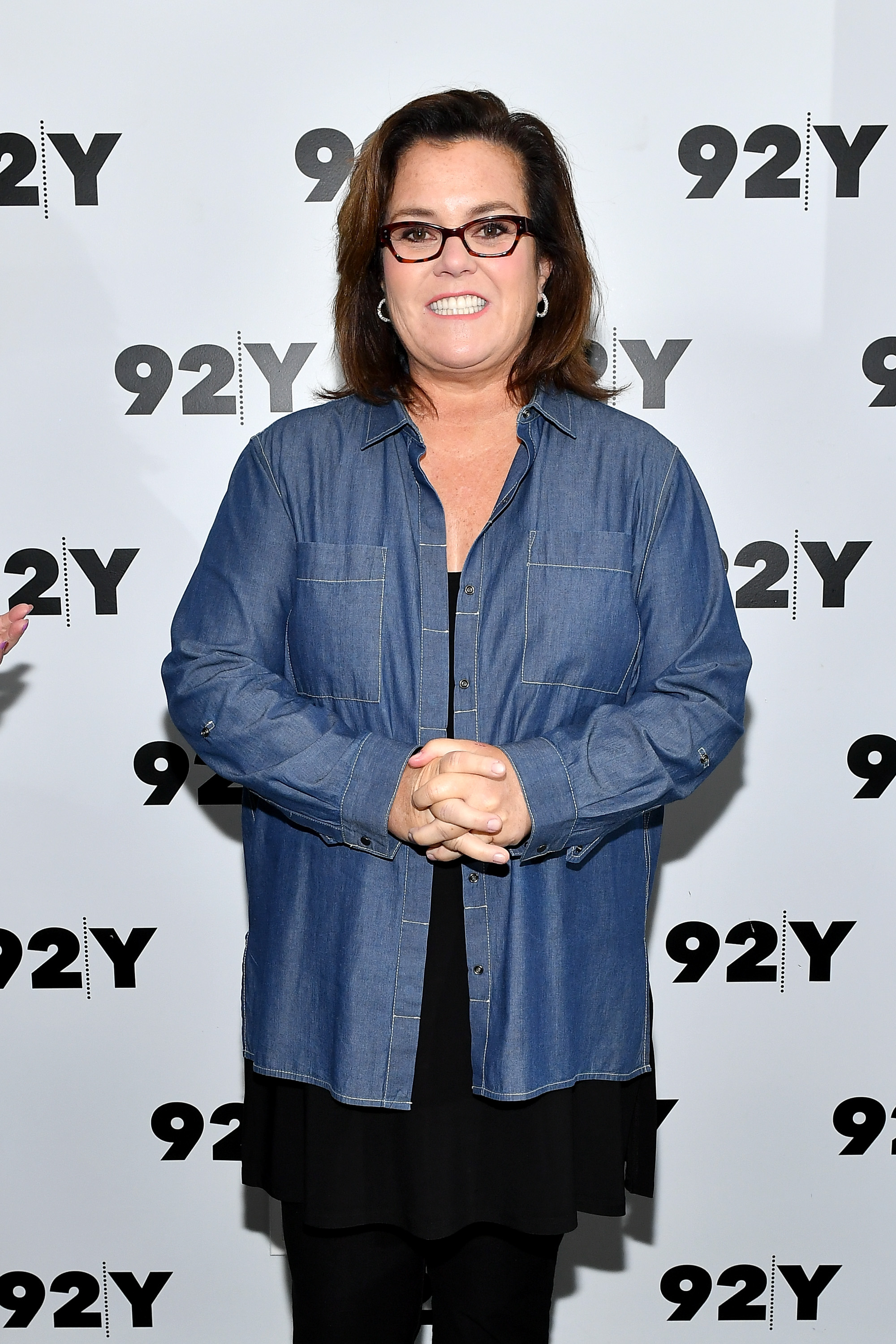 ---
A CHECKERED CAREER
Rosie's big break came with the TV-show "Star search" in 1984 as a teenager. She went on to win that contest four more times! After that, her career as a stand-up comedian boomed. In an interview with Larry King, the show host said:
"I was 20 years old, and I was at a comedy club in Long Island. This woman came over to me, and she said, I think you're funny. Can you give me your number? My dad is Ed McMahon. I was like, yeah, right. I gave her my father's phone number. I was living at home. I'm like, whatever. And about three days later, the talent booker from "Star search" called and said, we're going to fly you out to LA."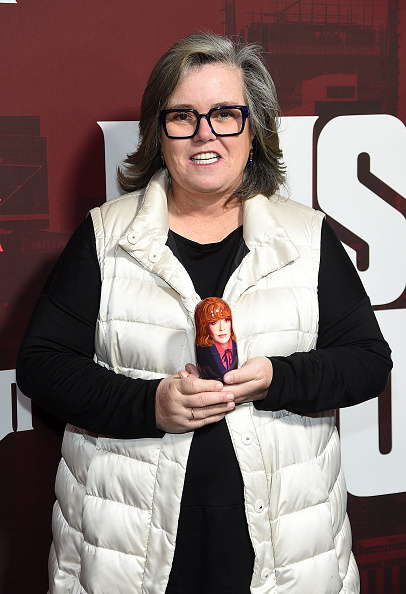 ---
She appeared on several TV series before her feature film debut in the blockbuster A League of Their Own in 1992, alongside Tom Hanks, Geena Davis, and her best friend, Madonna. After that came Another Stakeout with Emilio Estevez and Richard Dreyfus. The film was not successful, but their careers survived. In 1994 she portrayed Betty Rubble in The Flintstone's, and appeared in Car 54, Where Are You? and I'll Do Anything.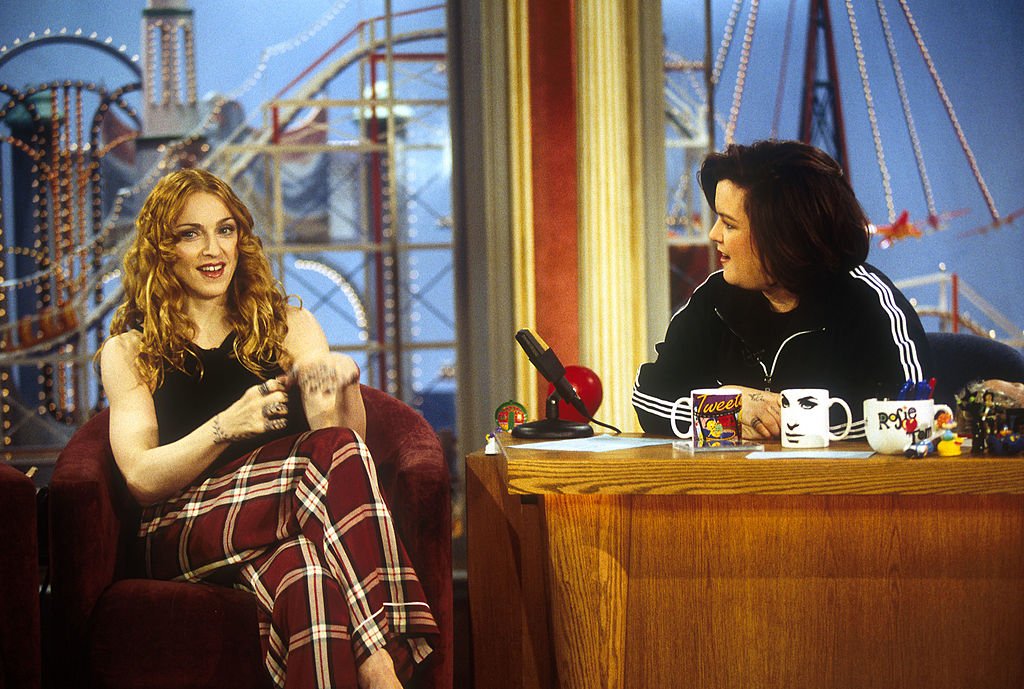 ---
Other notable appearances include Now and Then, Beautiful Girls, and Harriet the Spy. The Rosie O'Donnell Show, her afternoon talk show on NBC, won multiple Emmy Awards and Rosie the title of "The Queen of Nice." In 2006, the actress briefly joined a group of other hosts to become a moderator on The View.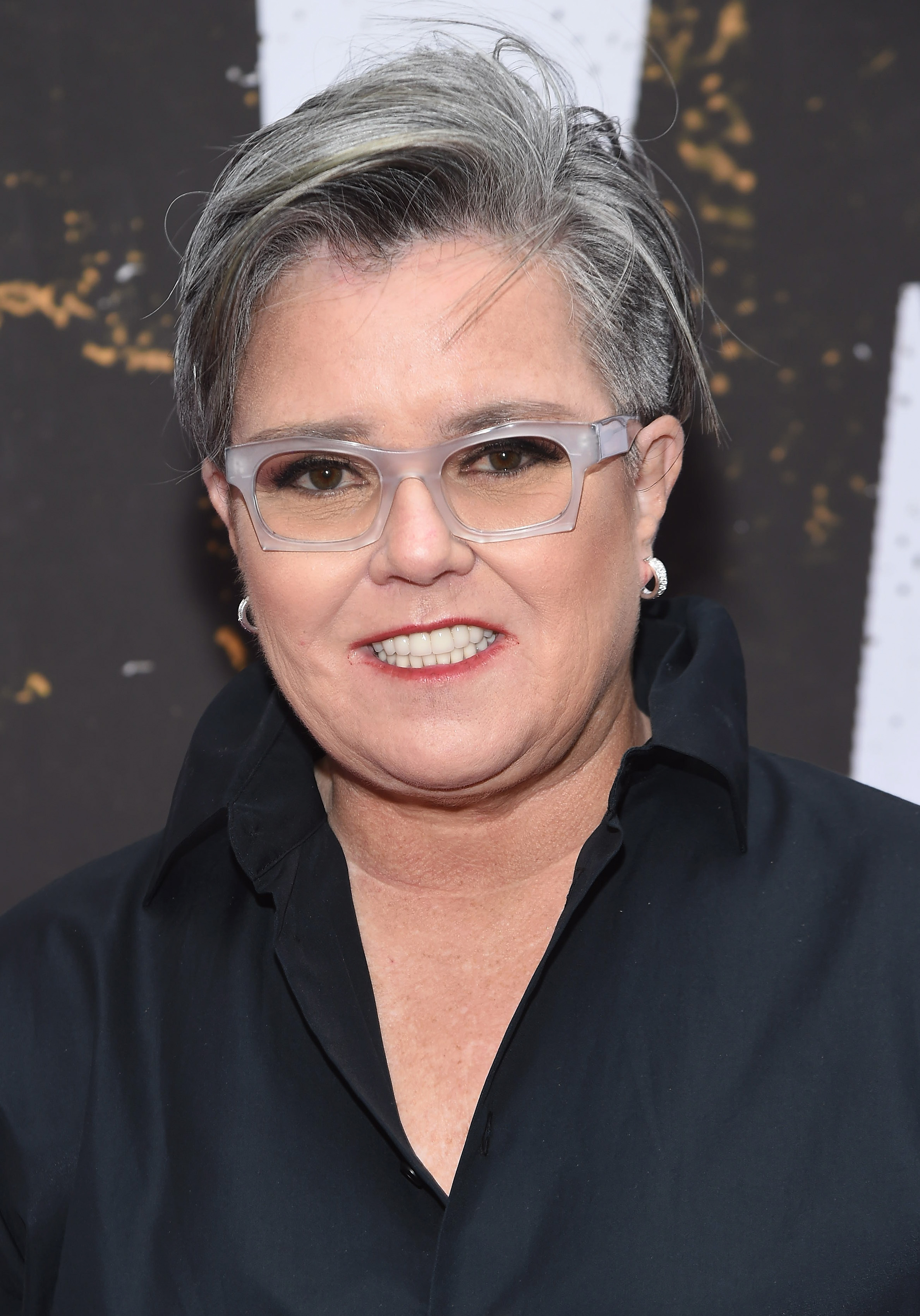 ---
CHARITABLE WORKS
The actress is indeed one with a heart of gold. Over the years, she has become known for her various charitable causes. In 1996, the philanthropist gave the proceeds she earned ($3 million) from her memoir to her For All Kids Foundation, which helps daycares all over the country. Over the years, her foundation has granted more than $22 million to Early Childhood Care and Education programs.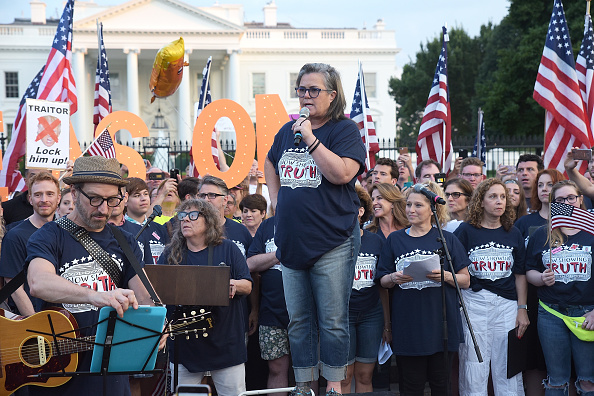 ---
THE RUMOR MILL
There were speculations about the actress's sexual orientation after she played a lesbian mom on the 2002 sitcom, "Will & Grace." That same year, Rosie put the rumors to rest when she came out as a lesbian while performing at the Ovarian Cancer Research benefit at Caroline's Comedy Club. "I'm a dyke!" She said, "I don't know why people make such a big deal about the gay thing. ... People are confused; they're shocked like this is a big revelation to somebody."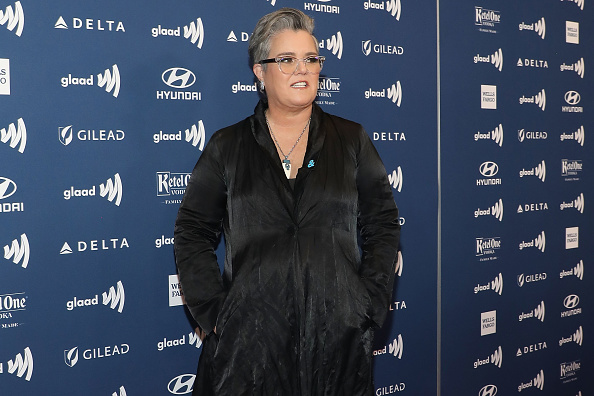 ---
The announcement came just two months before the demise of her talk show. She later revealed that she came out mainly because she saw a need to bring awareness to the gay adoption issue. Although she is now a mother to five adorable children, it was no easy feat as the actress vigorously protested against adoptive agencies who were biased toward gay and lesbian parents.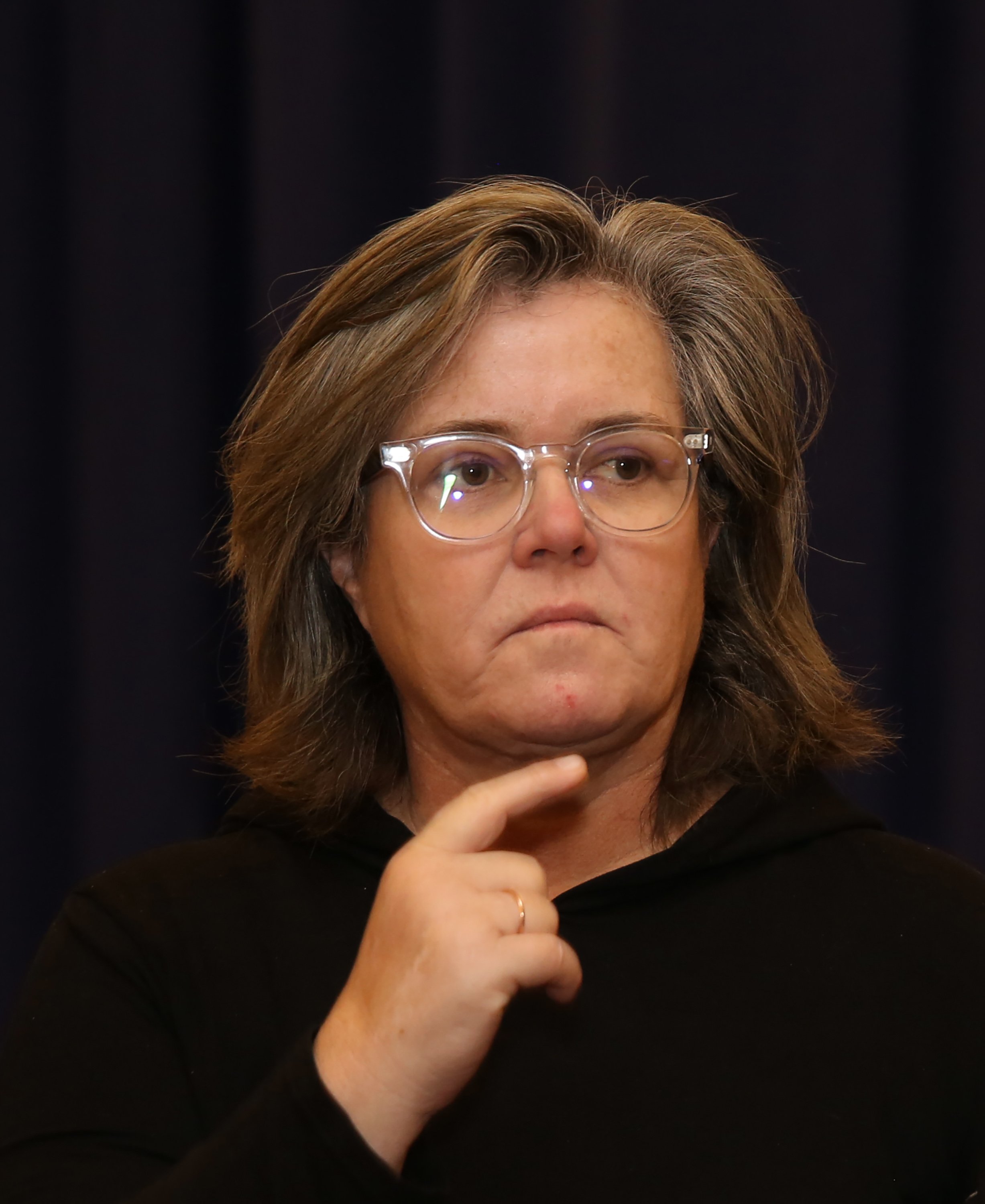 ---
JUST A FEW MARRIAGES
Rosie and her first wife, Kelli Carpenter, were together for ten years before tying the knot in 2004. Their marriage was one of the thousands annulled by the California Supreme Court. The couple adopted a total of four children before their split in 2007: Parker Jaren O'Donnell in1995, Chelsea Belle O'Donnell in 1997, Blake Christopher O'Donnell in 1999, and Vivienne Rose O'Donnell, who was born to Carpenter in 2002 through artificial insemination. In 2003, she and Kelli launched R Family Vacations catering to LGBT families, the first all gay and lesbian family vacation packages, centered around "Rosie's Family Cruise."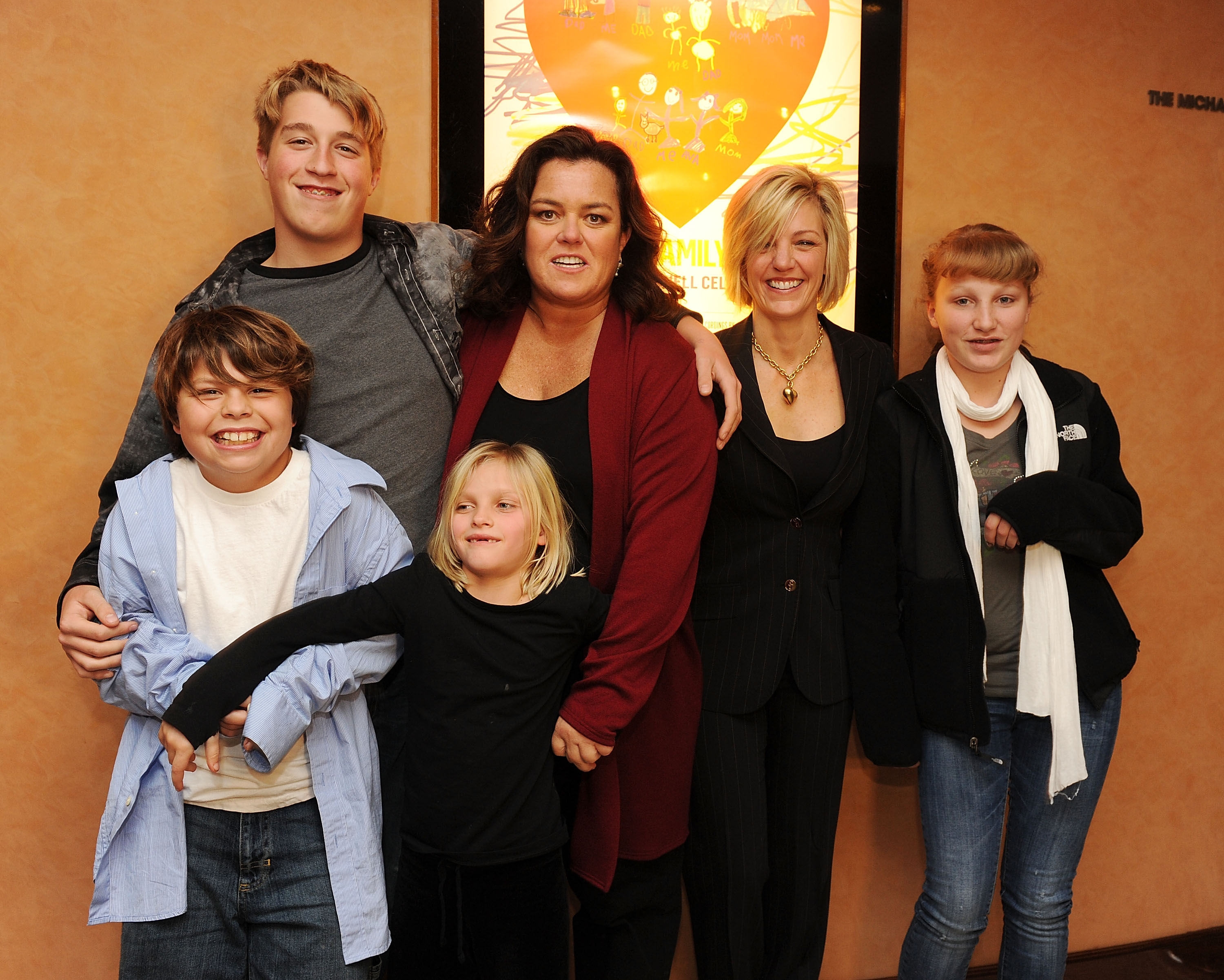 ---
Five years later, O'Donnell married Michelle Rounds, followed by the adoption of her fifth child. They divorced in 2015, followed by a nasty custody battle that resulted in Rosie receiving full custody of Dakota. Michelle committed suicide on September 11, 2017.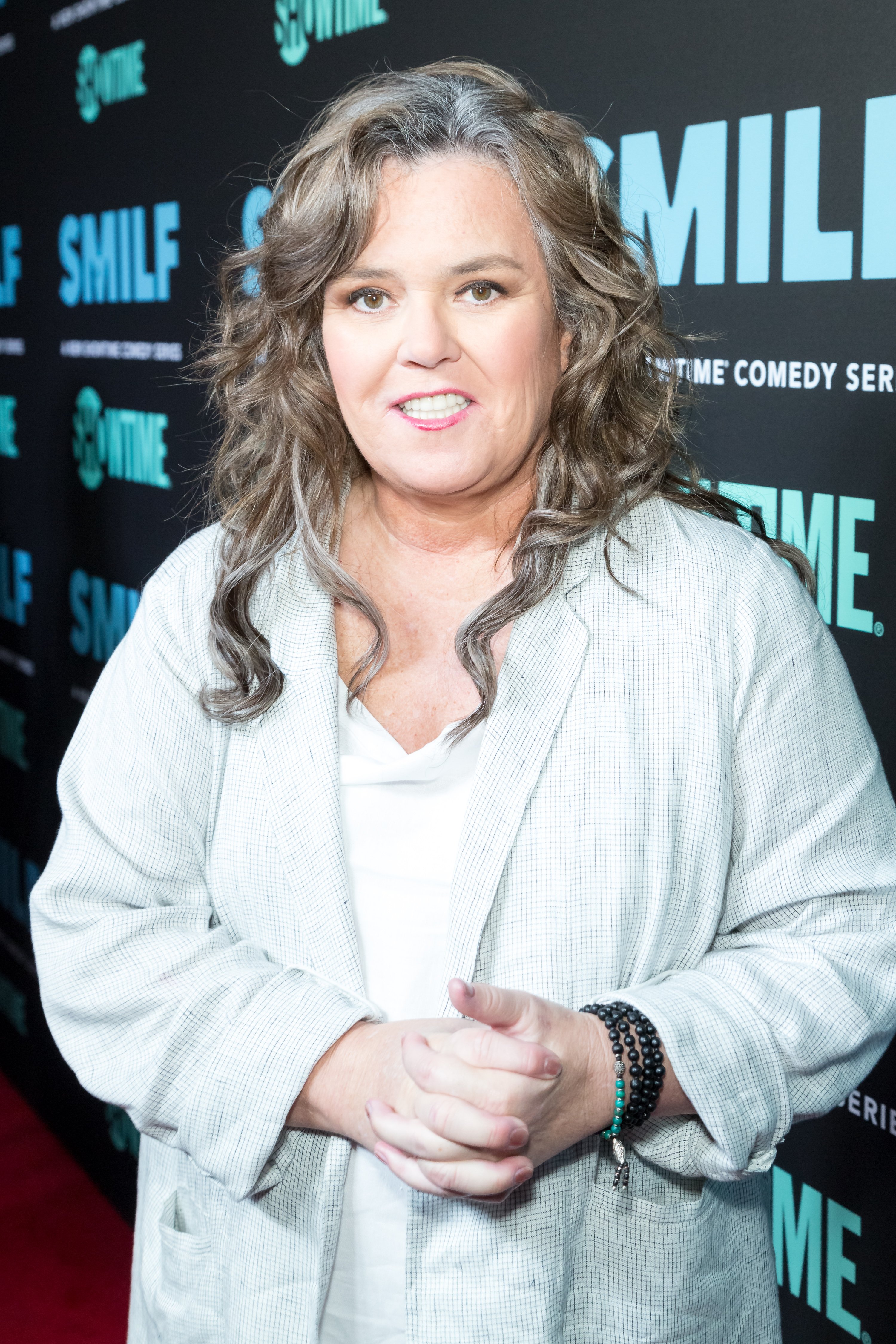 ---
TIES TO A CULT!
The actress and activist told The Post that in 2001, she heard about a new documentary featuring a New York theater group volunteering at an orphanage in Georgia. The film needed a narrator, so Rosie offered to do it free of charge. A year later, the documentary short, "Artists and Orphans: A True Drama," was nominated for an Oscar. That's when things took a strange turn.
"The [group] asked me to meet them at the Russian Tea Room [to celebrate], which I thought was strange. It was very extravagant — we had caviar," she said. "I went expecting it to be a group of amazing, philanthropic, young, open-minded artists — like in the movie."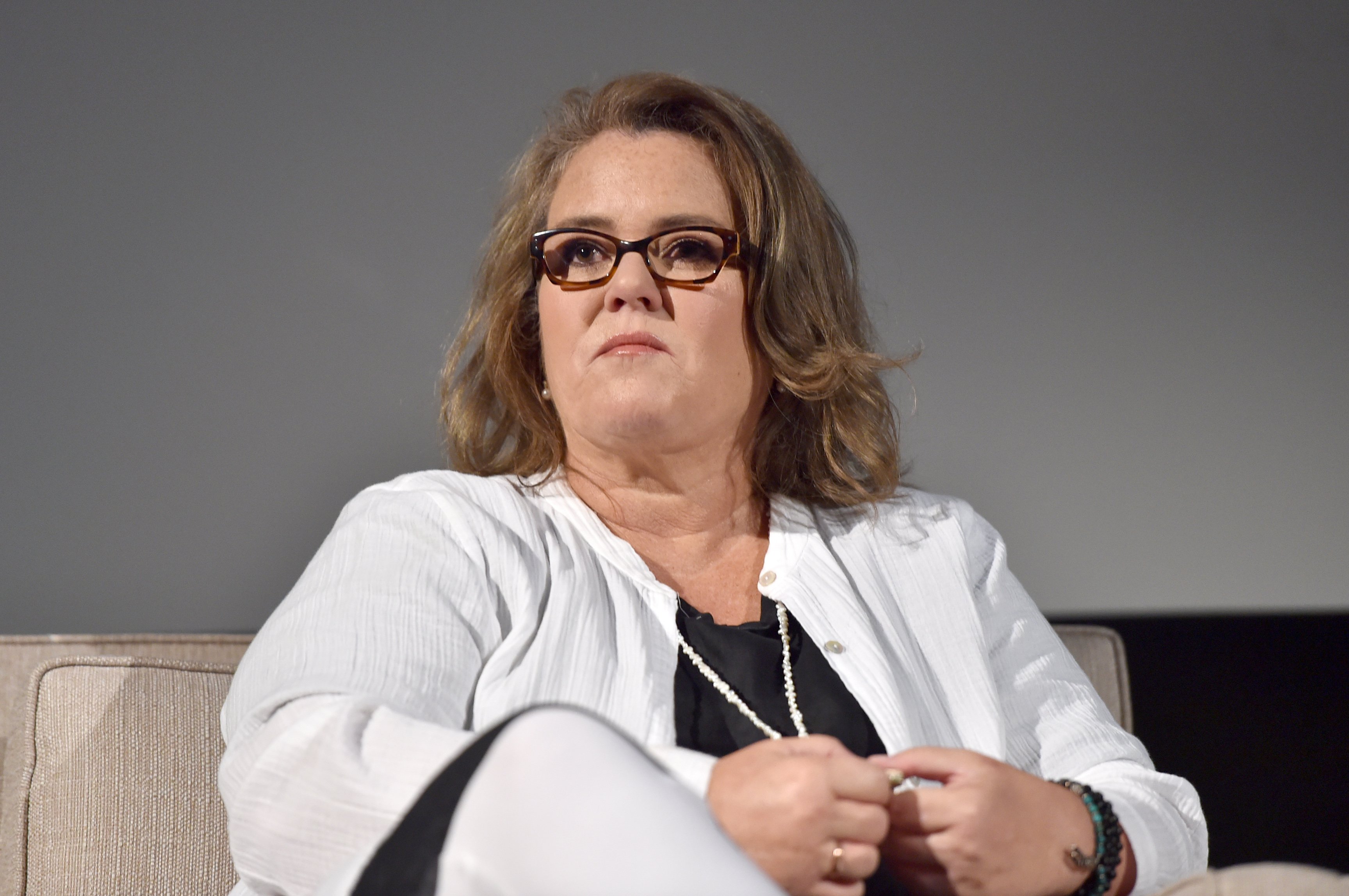 ---
After that, a reporter contacted her and said the filmmakers were part of an alleged cult. Led by the documentary's star, Sharon Gans, the group had been accused of racism and homophobia.
"I hung up the phone and called the woman who I had gone through for the initial talk [about the Oscar-nomination] … I said, 'please tell me this is a joke,'" she said. "After that, it was just dead silence. And I thought, 'oh dear god. This is the worst thing that could have happened.'"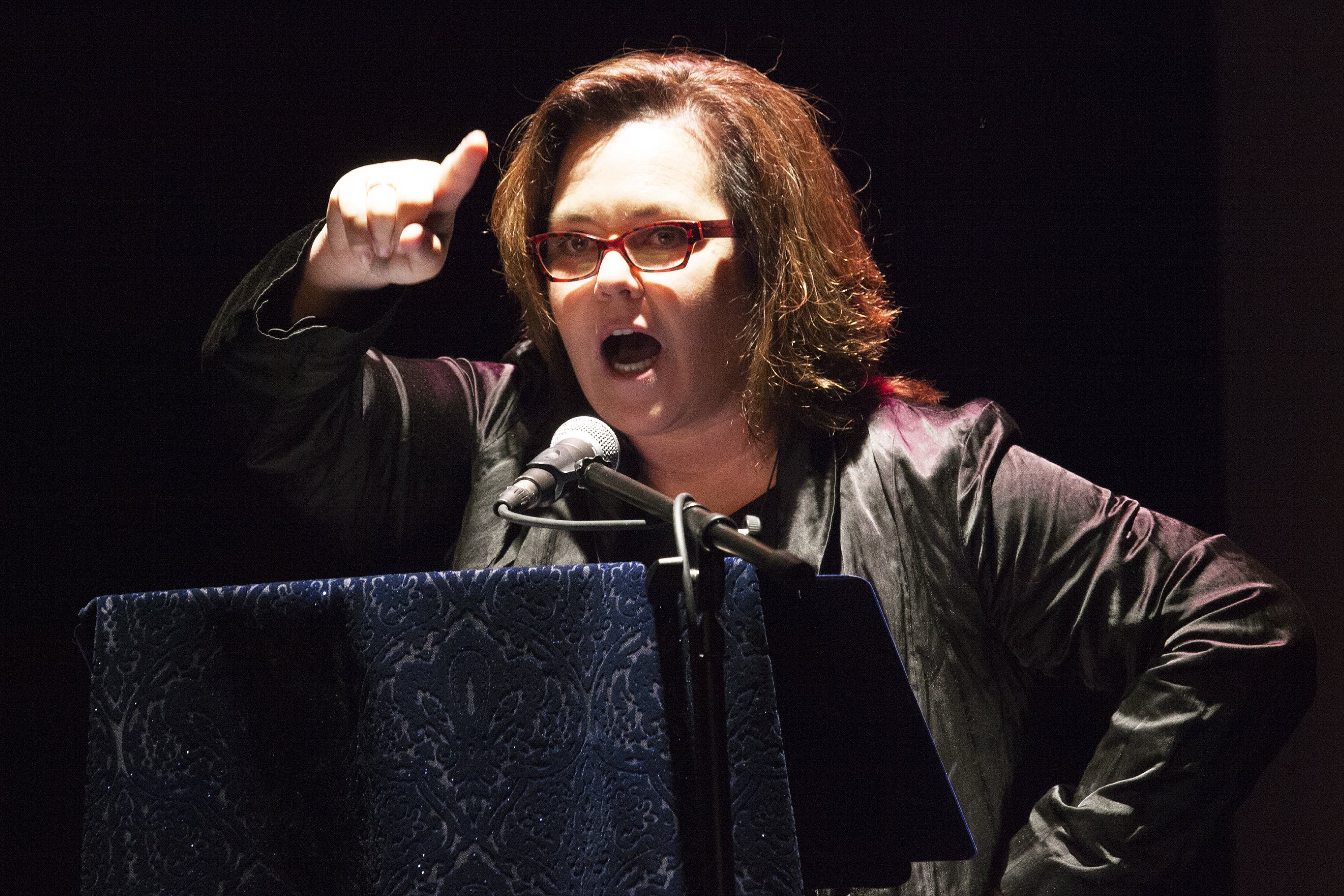 ---
Rosie publicly demanded her name and voice be removed from the movie. An attorney for the filmmakers at the time, David B. Goldstein, said the allegations of the film being: 
"The work of some kind of nefarious cult [are] completely baseless. Furthermore, the inflammatory accusation that certain people affiliated with the film are involved in an organization that endangers the welfare of children or discriminates against … gays and lesbians or families is without foundation."
The actress says she never heard back from the group, and 17 years later, she doesn't know if her name and voice are still attached to the movie.
---
MOVING ON AND BOUNCING BACK
Rosie and her current partner, Army veteran Elizabeth Rooney, first went public with their relationship in November 2017. She revealed she was dating a "wonderful woman" even though they live in different cities. News of their engagement came in October 2018, when PEOPLE spoke with her in New York City at the 15th-anniversary celebration of Rosie's Theater Kids.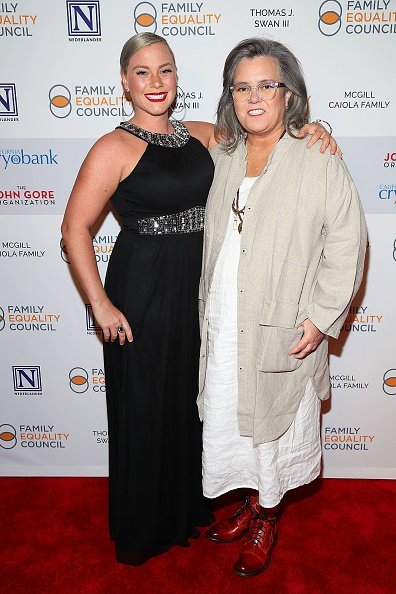 ---
Although the couple is happy and in love, they both decided to wait a while before they tie the knot. "She lives in Boston now, and I live here in New York. It's been a long-distance thing. It's been great. I think she's a wonderful woman," she told  PEOPLE.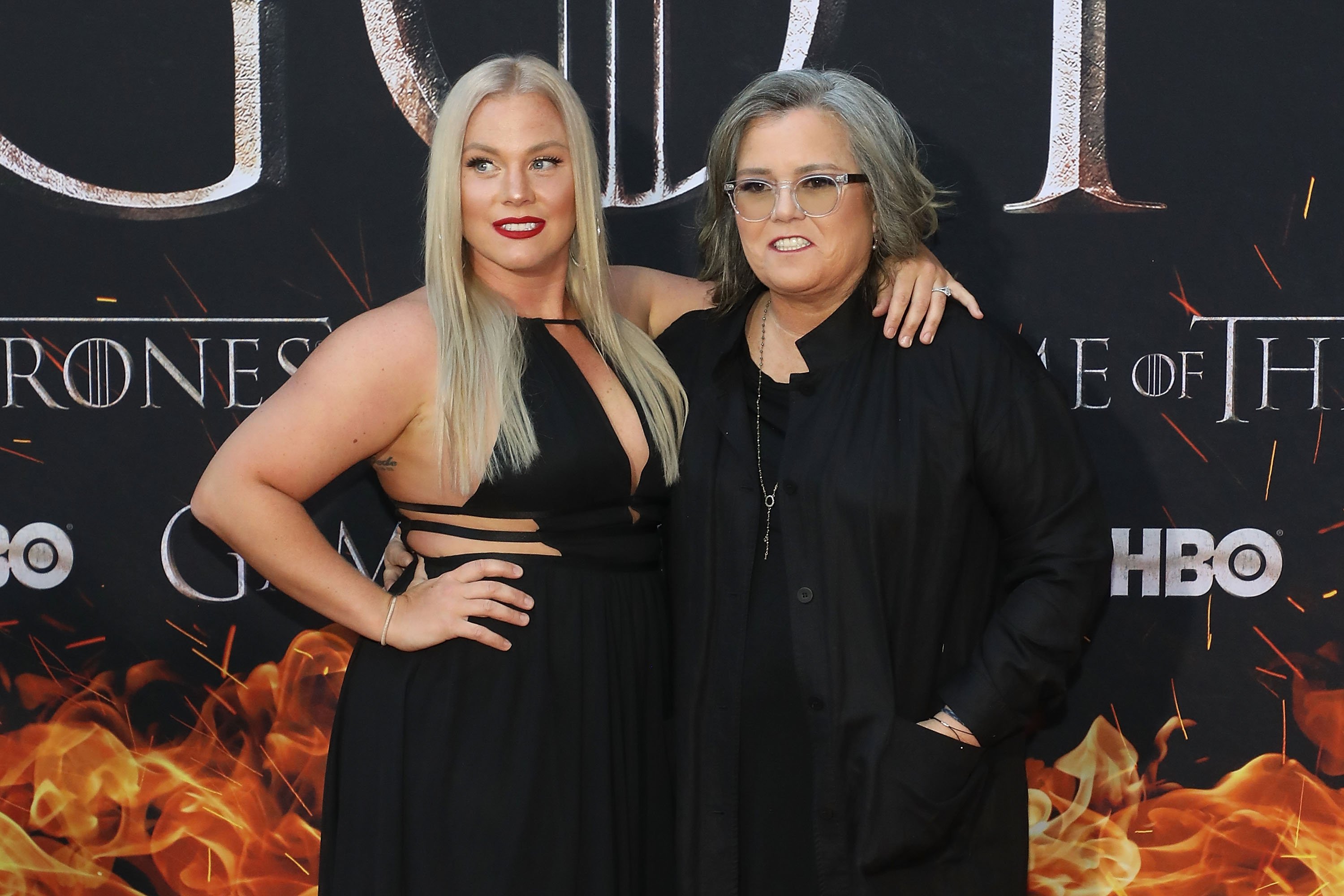 ---
DAKOTA
In the years since her first two marriages, Rosie's children have all grown up, except for the youngest and only child she adopted with her second wife, Dakota "Dax" O'Donnell. When Rosie and Michelle split, the custody battle over Dakota affected other members of the family, too, as Michelle's mother, Gayla, claimed that she didn't get to see her granddaughter. "Mommy Mish would be so proud of her. I know this grandma is. Just wish I could see her," Gayla commented on a video Rosie shared of Dakota.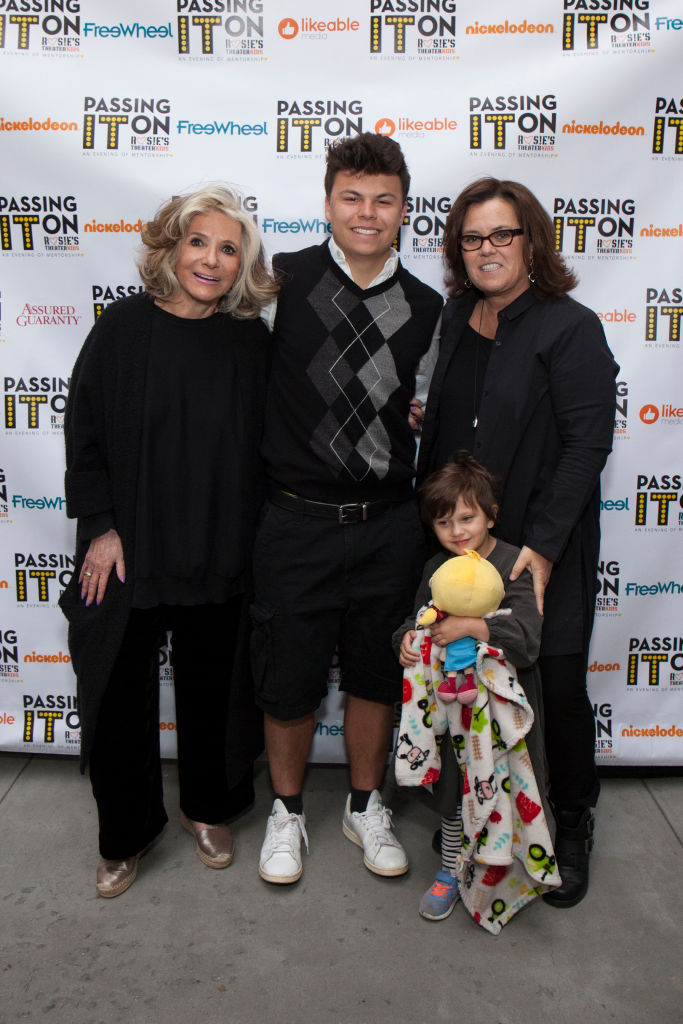 ---
A battle of another nature unfolded when Dakota's 2016 autism diagnosis tested Rosie's struggle with panic attacks as it brought with it feelings of helplessness. 
"It's been worse since my daughter got diagnosed with autism. I have a five and a half-year-old, and the first day that I was in the meeting, and they said, 'No, she does have autism.' I got slop sweat like William Hurt in Broadcast News. I was like dripping, and my heart was going," Rosie elaborated. "It all revolves around trying to protect her from being vulnerable and knowing that there's only so much that I can do as a mom."
---
PARKER JAREN
Rosie also had her ups and downs with her four children with ex-wife Kelli. The oldest, Parker Jaren, made Rosie think back to the days she followed her dreams when he convinced her to let him go to military school. After two years of begging. Parker has since joined the Marines.
"Truth is since he was a little boy, that's his area of interest. The same way I love Streisand and Bette Midler, and entertainment, he can tell you any general in any war, what kind of tanks they had, what the battles were like. So I finally gave in and truthfully, he's excelling, and he's very happy," Rosie explained on Access Hollywood.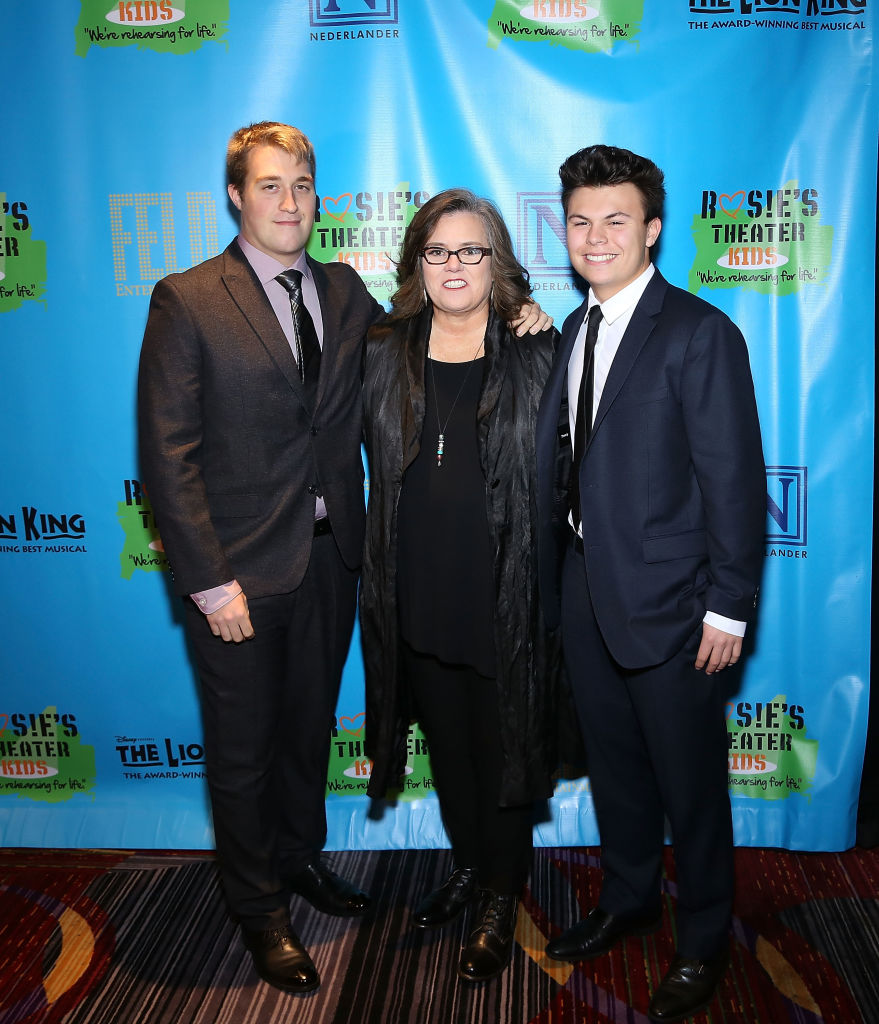 ---
BLAKE CHRISTOPHER, VIVIENNE ROSE AND CHELSEA BELLE
Currently attending Marist College in New York, Blake is Rosie's third adopted child with Kelli. Vivienne was the fourth and last child for Rosie and Kelli before their split. The second child adopted by the actress with Kelli is Chelsea Belle. The relationship between the mother and daughter made headlines in 2015 when she ran away from home. When Rosie found her safe and sound a week later, Chelsea blamed the comedian for kicking her out of the house. When Rosie found her safe and sound a week later, Chelsea blamed the comedian for kicking her out of the house.
---
A quick marriage and divorce from her boyfriend, Nick Alliegro, soon followed after which Chelsea fell pregnant by her new boyfriend, Jacob Bourassa, in 2017. With Rosie and Chelsea's strained relationship at the time, Chelsea told PEOPLE that the actress wouldn't be part of her baby's life once born. "Rosie will not be in my child's life, and no, I do not feel sad about that, to be honest," she said. As Chelsea's pregnancy progressed, she and Rosie started mending their relationship, and by October 2018, Rosie told PEOPLE that they reconnected and "on good, communicative terms now, and everybody is pulling for her."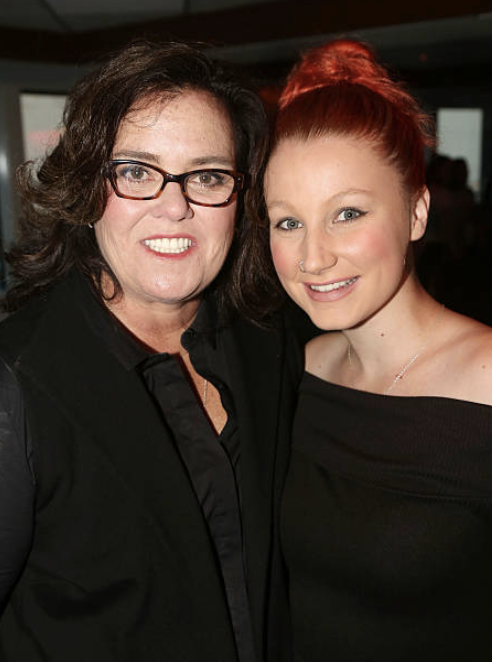 ---
Even though Rosie doesn't get to see Chelsea that often because she lives in Wisconsin, she and fiance Elizabeth Rooney couldn't wait to celebrate the arrival of Chealsea's firstborn. The big day came on December 19, 2018, when Chelsea gave birth to her first child and daughter, Skylar Rose.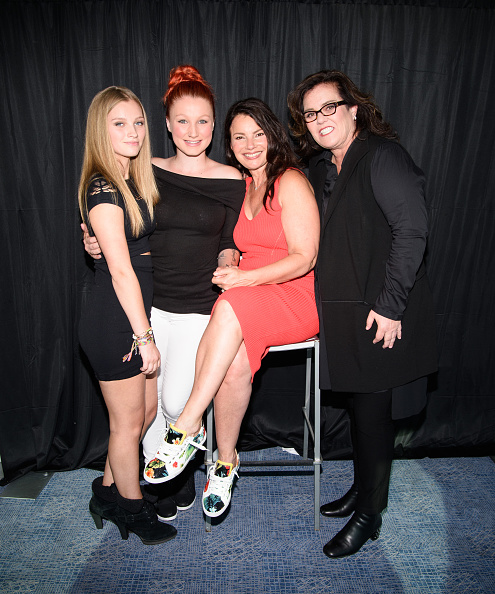 ---
Excitedly, Rosie shared the news on Twitter with a hospital photo of Chelsea, baby Skylar Rose, and Jacob with the caption, "My daughter Chels - Jake - and Skylar Rose my first grandchild !!! #love#life #NANA." Relatedly, Rosie also has a very passionate and public figure as a brother. Daniel is not only the first openly gay man in the New York State Assembly, but also tenaciously works toward equal legislation for all. 
---
Source: IMDb, wikipedia, Twitter, People, Closer Weekly, For All Kids, Larry King on CNN, Page Six