Beth Chapman's Life and Death
The world lost a beloved star of a reality show on June 26, 2019. Beth Chapman was first introduced to people on A&E's series 'Dog, the Bounty Hunter' as Duane Chapman's wife and partner. While their love was beautiful, their life was filled with many tragic events that only served to make them a stronger couple.
Beth didn't let the bad things bring her down even when it seemed like she had the worst luck ever. You might be surprised to learn that she was robbed once, a family member died right before her wedding, and her final battle was lost even before it started. Let's find out everything about her life and how she died.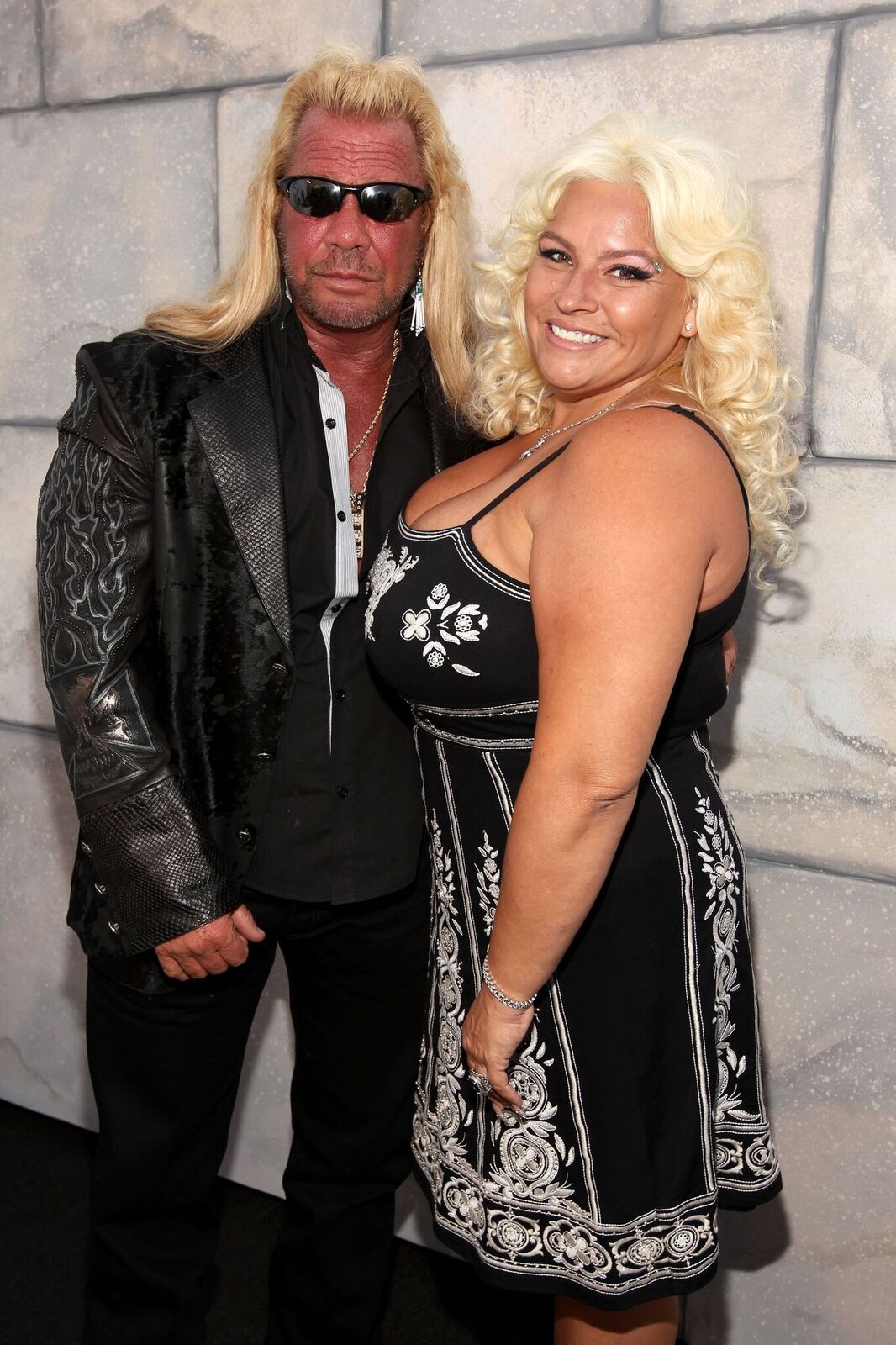 DOG'S HEALTH PROBLEMS
Duane Chapman, who has been grieving the death of his wife for three months now, is now undergoing special care from the doctors in the hospital. According to his Twitter account, Chapman is under intensive care, and the doctors are watching him closely to make sure that there are no missed signs. Chapman was rushed to the hospital for serious health issues that are unknown to the public at the moment, and this caused an uproar among fans and family; however, there is good news.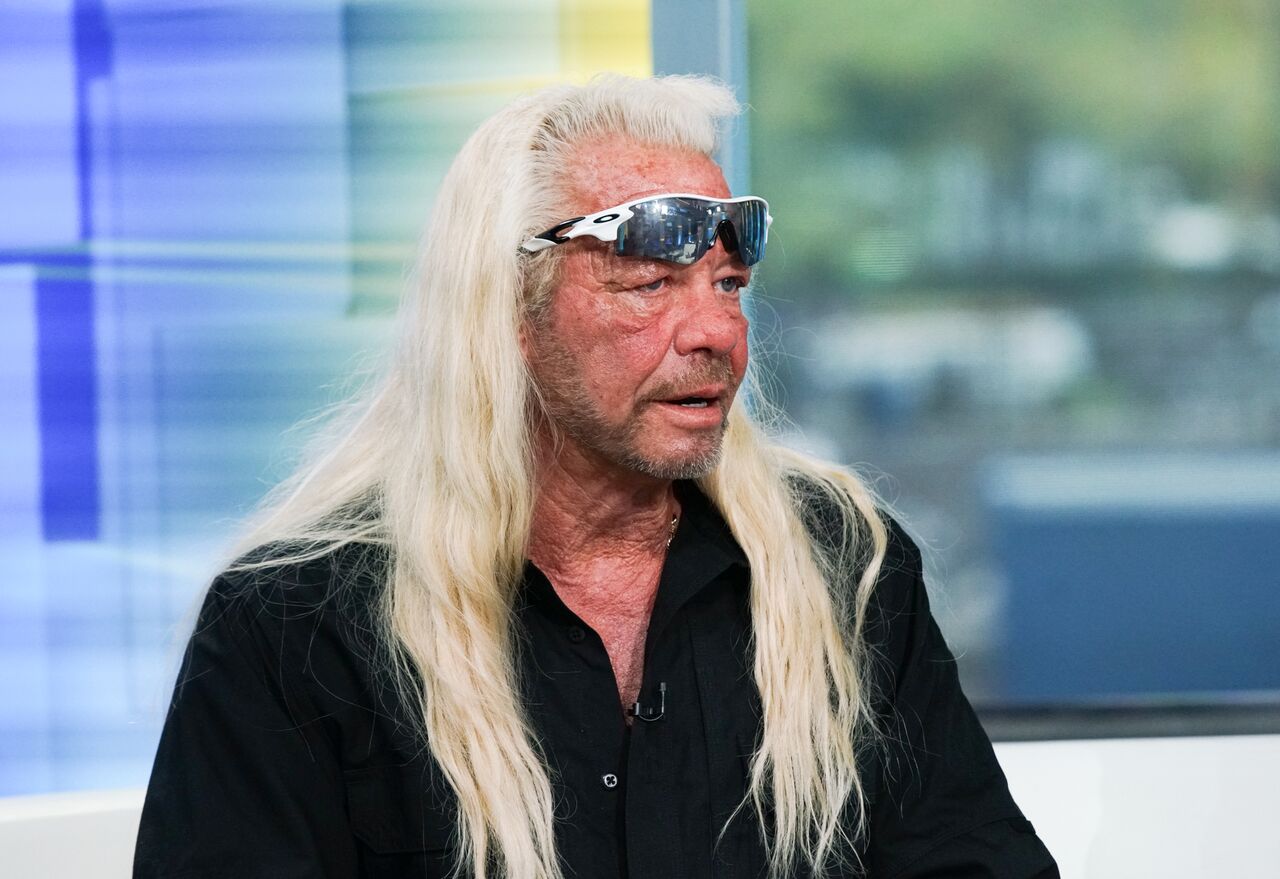 HE IS IN RECOVERY
What everyone was waiting to hear has finally been verified on Chapman's Twitter account, as it has been disclosed that he is resting comfortably in the hospital and doctors are keeping him for observation only. It is not unusual that Chapman is going through medical procedures because he recently lost his wife to lung cancer, but we hope that he recovers soon and gets back on his feet.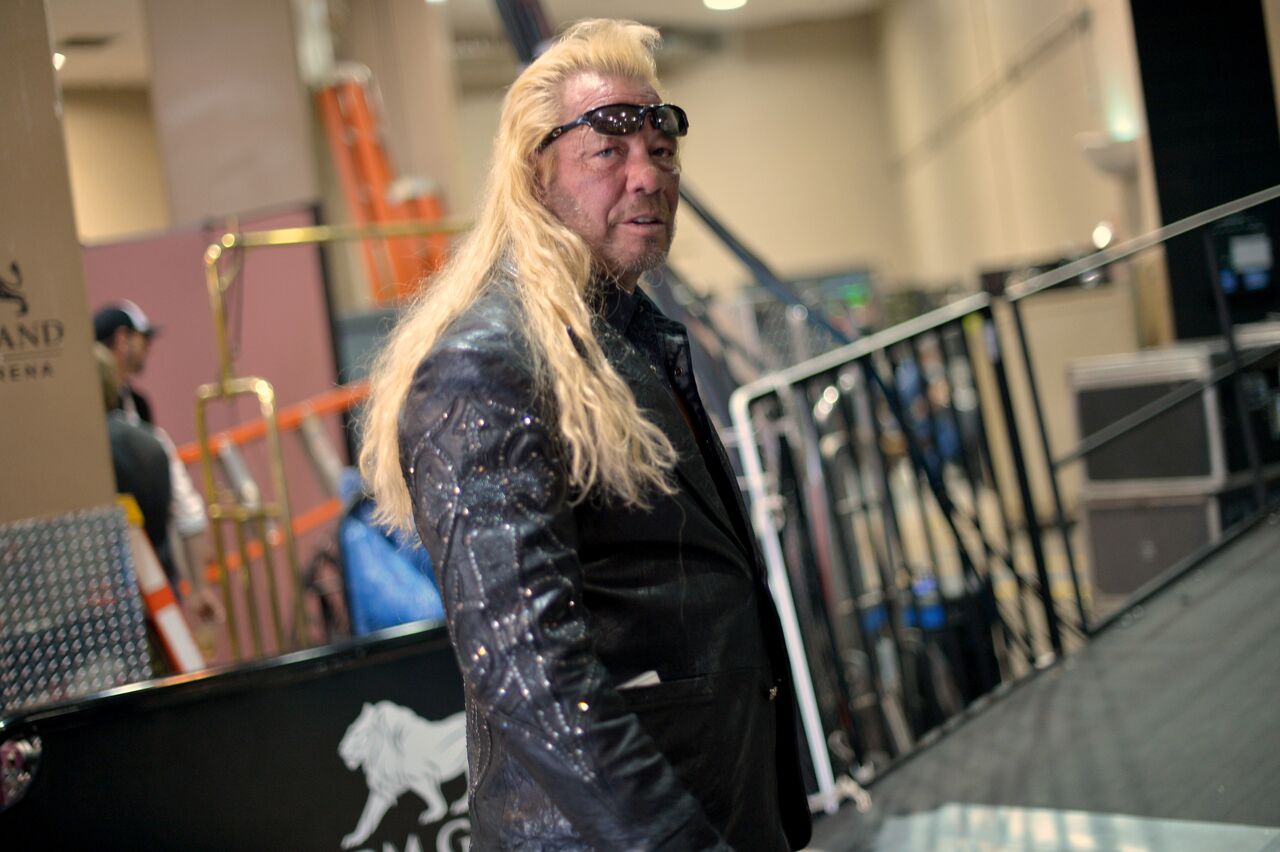 A LIFE FILLED WITH DIFFICULT TURNS
Beth was born in Denver, Colorado on October 29, 1967, and everyone knows her as Duane "Dog" Chapman's wife and also a reality TV personality. However, before marrying the Bounty Hunter and becoming a celebrity, her life was pretty rough. She was actually married to another man way before she met Dog. Her former husband was called Keith A. Barmore, and he was not an easy person to live with.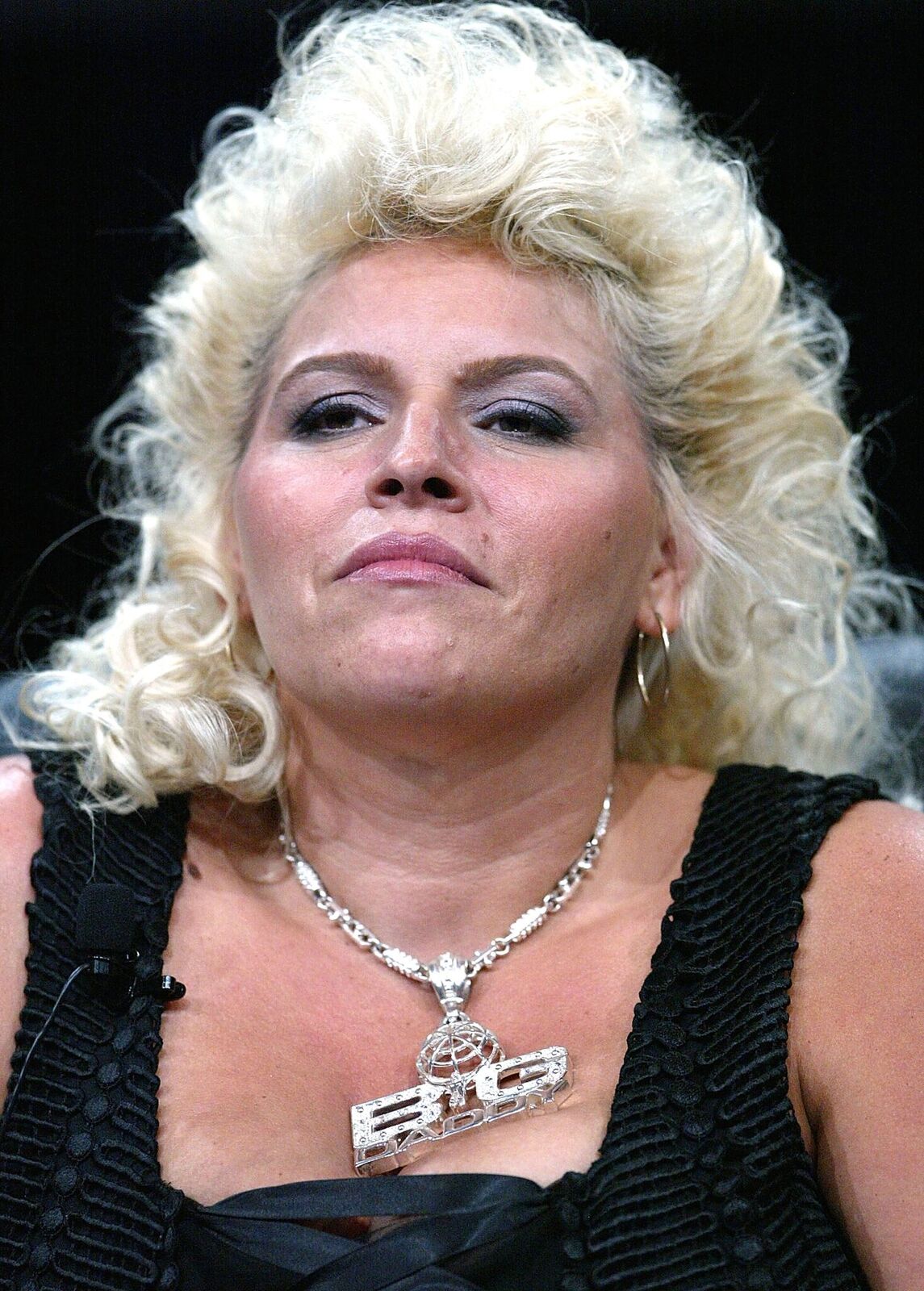 In June 1993, they had a daughter together named Cecily – just two years after their wedding in 1991. It's unclear what happened that dissolved their marriage, but a tweet by Chapman from August 2015 might have given people a clue. The star posted a reply to a fan, explaining,
"Sorry my first husband was a heroin addict & I know all about it! It's not a disease it's an addiction! #ilivedit"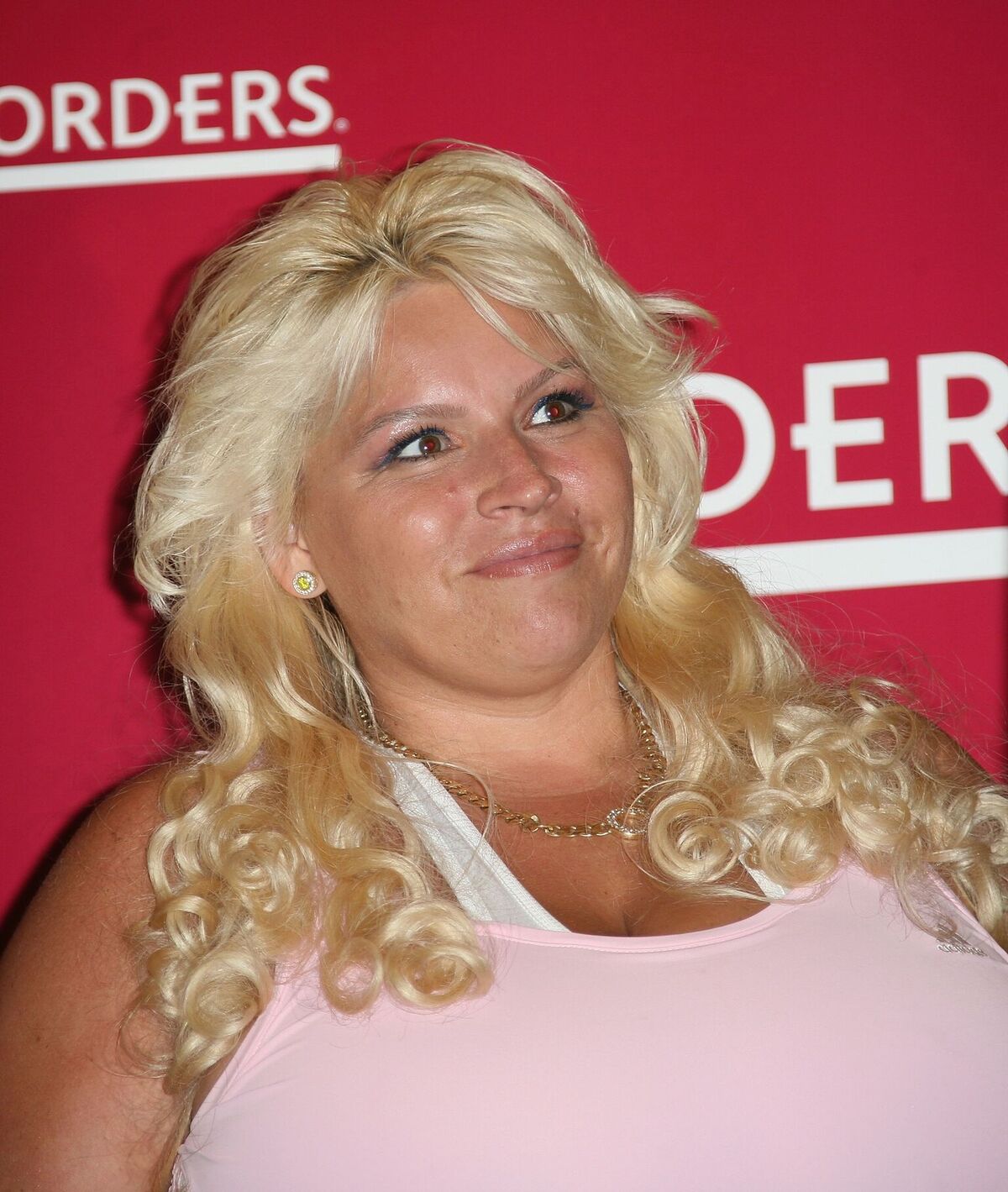 Naturally, Beth didn't mention Keith by name, but he is the only person who fits the "first husband" criteria unless Chapman secretly married someone else. Furthermore, most people would be shocked to learn that Duane was actually close to Barmore when they were kids, and the bounty hunter also mentioned his friend's addiction in the book 'You Can Run but You Can't Hide'. He wrote,
"He was a thief with a heroin habit. He would drink a beer just to even out from the drugs. It just about broke my heart when I heard Beth was dating him. When I heard they got married, I got physically sick. … Friends told me he was abusing her something awful."
If the allegations are true, then Beth did the right thing by leaving her husband and finding true love.
A TRAGEDY HITS HER HARD
We all know that everyone will eventually die, but it's still awful when we lose someone important, especially a parent. Beth learned this the hard way when her father, Garry Smith, passed away in March 2006 at the age of 68. Additionally, his death came just two months before Beth and Duane's May 2006 wedding in Hawaii, and she didn't get to walk with her father down the aisle.
They were extremely close as Smith was a bail bondsman who worked with Duane and Beth often. He was also seen in 'Dog, the Bounty Hunter' several times. Furthermore, Beth named her youngest son after him. The reality star even considered her father a "best friend", according to a personal Facebook post from 2016. She wrote,
"To me, he was my garage sale buddy, my burger joint partner, ice cream eater, green chili maker, and my best friend. But mostly he is my dad and he's always with me!"
My dad Garry L Smith was raised In Joplin Missouri played AAA baseball and played for the Kansas City Athletics... https://t.co/GBNt4sYBKo

— Beth Chapman (@MrsdogC) June 19, 2016
MEETING DUANE AND GETTING HIS ATTENTION
She and Duane met in 1988 after Beth's brief trouble with the law. In an interview with A&E, the reality star talked about Dog coming to help her with the problem. "I go sauntering in there, and I'm waiting, and all of a sudden, this blond bombshell comes walking out from this back room, dressed in black, all studded out, with this long, wavy blond hair," she said.
"And I thought, 'Oh yes, he will be mine. Let the stalking begin now.' But I knew on that day that the only way I was going to win this man's heart was if I could somehow try to figure out how to spend time with him so he could get to know me."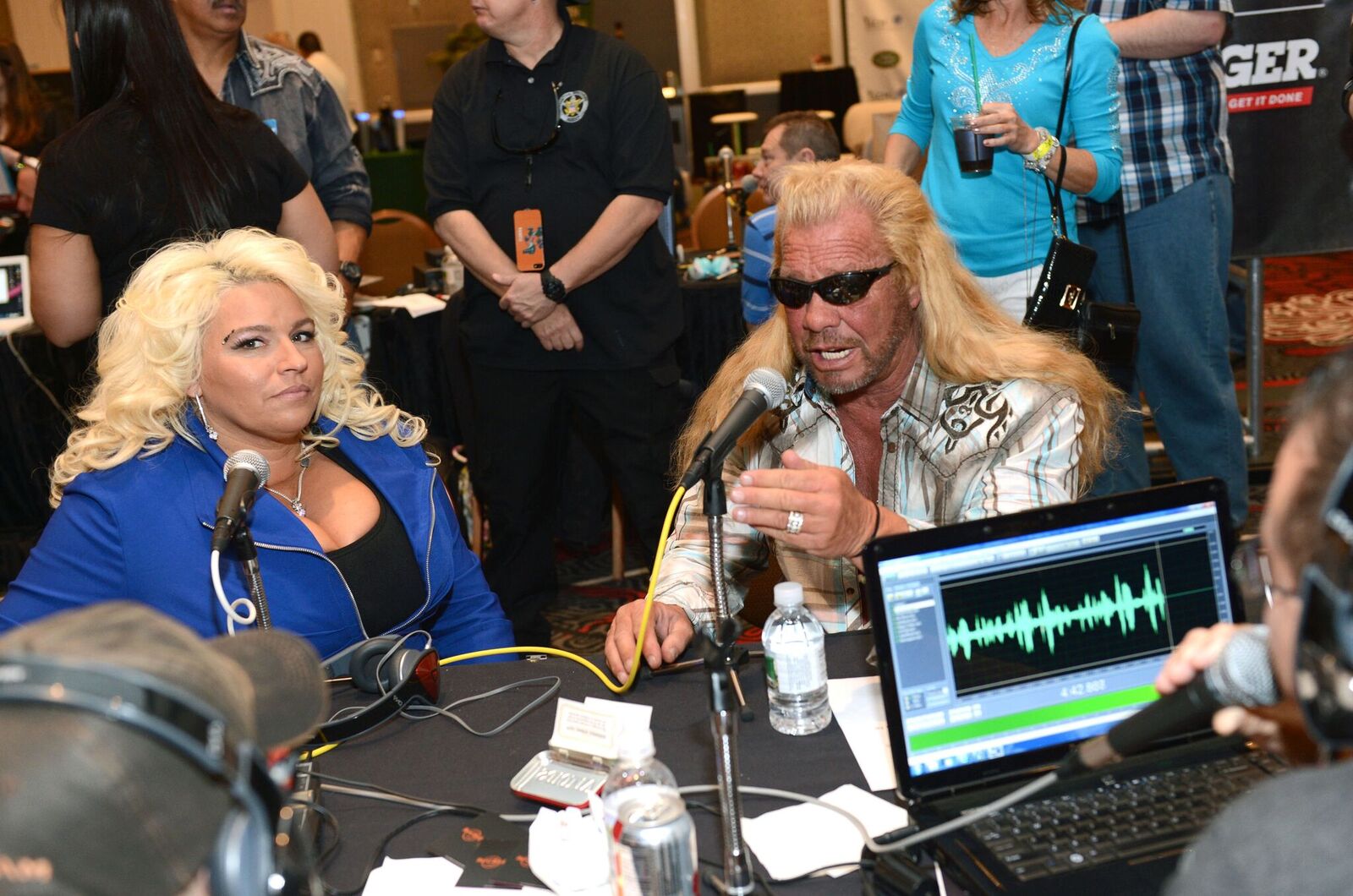 Beth also revealed that she was purposely bad at giving bail bonds so that Duane would be sent to deal with her. "So, I immediately went down and took the bail bonds test and became a bail bondsman. Because I knew that if I wrote a whole bunch of bad bail, that the bounty hunter would have to come and sit in my office so he could go and chase my fugitives," she commented.
"So, I proceeded to write the worst bail there was. 'No collateral, no co-signer? Sure, come on down. Don't have any money? Great. You have a pulse, right?' So, I wrote all this bad bail so I could spend more time with him, and it worked."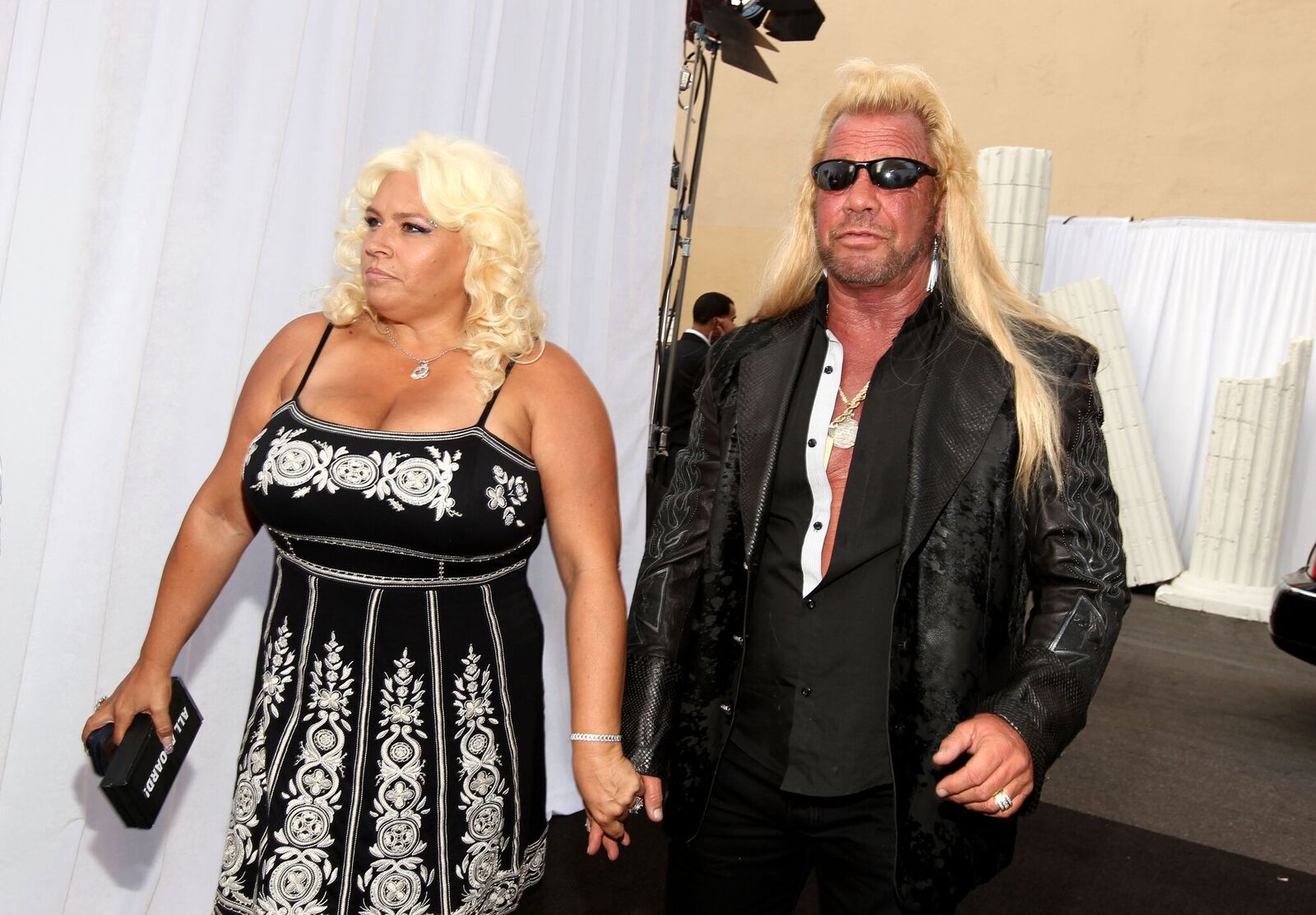 THE WEDDING TRAGEDIES DON'T STOP
Although Beth wanted Duane's attention, it took them a while to actually solidify their relationship. In an interview with Rosie O'Donnell in December 2011, Beth said,
"I was the other woman through three wives. Two wives, and one really good girlfriend."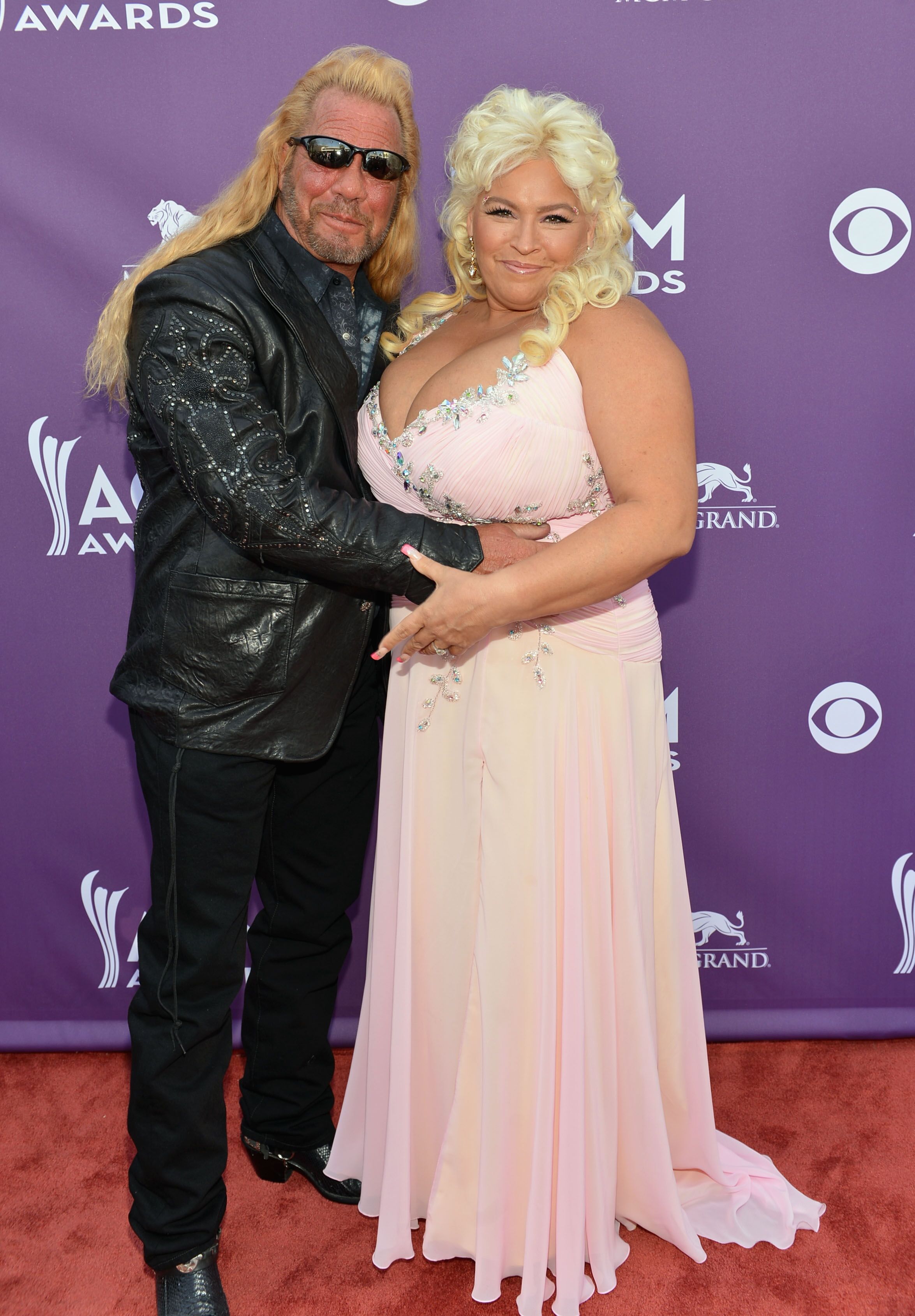 Luckily, they wised up in 1995 and settled in their lives together. They also had two kids, Bonnie and Garry. After several years together, the couple finally decided to get married at the Hilton Hotel at the Waikoloa Village in Hawaii. Unfortunately, right before their May 20, 2006 nuptials, Duane's daughter with Lyssa Rae Brittain died.
Barbara Katie Chapman was only 23 years old when she passed away in a horrible car accident. Katie was accompanied by Scott Standefer II, and they were cruising on a stolen SUV when they crashed in Fairbanks, Alaska. Unfortunately, the state troopers could never explain exactly what pulled them off the road. "There is no clue as to why they left the roadway," said Alaskan State Trooper Jeremy Stone.
"There are absolutely no skid marks on the road. They just went off the road, hit an embankment and launched." 
Meanwhile, her mother said,
"(Barbara) had gotten herself into a terrible mess. … She was trying as hard as she could to put her life back together."
Years later, Duane's other daughter, Lyssa, was also involved in a car accident in September 2014, but she was not alone in the vehicle. Beth once said that Lyssa had "all our kids in the car". It was later confirmed that Beth's grandchildren, Abbie and Madalynn, were riding with their mother.
THE UGLY CUSTODY BATTLE
After Barbara Katie Chapman's death, her son lived with his father, Travis Mimms, but Beth and Duane had to take over after discovering audios of Mimms abusing the kid, who was just 9 at the time. The neighbor had apparently recorded Travis punishing his son at one point. However, his lawyer, Jason Lewis, denied the abuse, explaining that it was just a normal form of reprimand over the child's clothes.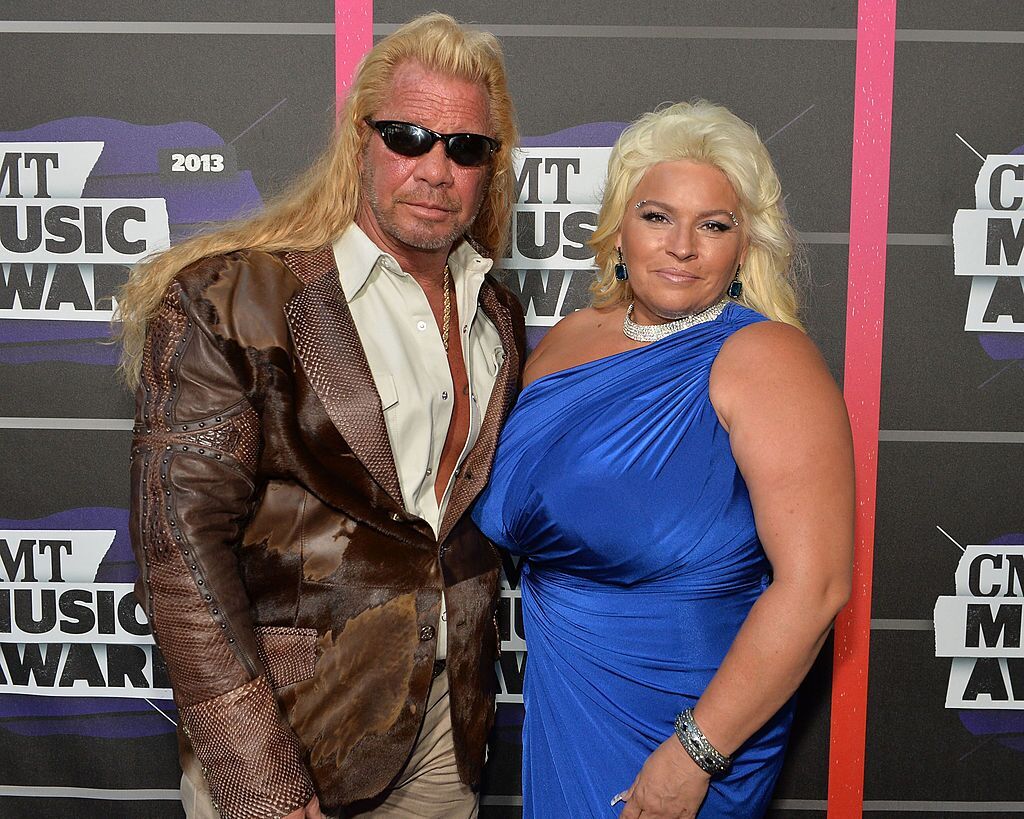 However, the Bounty Hunter couple was not happy with any part of it. Duane said,
"To hear the audiotape of my grandson being abused was torture. We all hope and pray that Travis Sr. will be able to raise his son with the love and respect he deserves, because it's in everyone's best interest for them to have a proper father-son relationship."
After a tough custody dispute, Beth and Duane got to keep the kid for a while.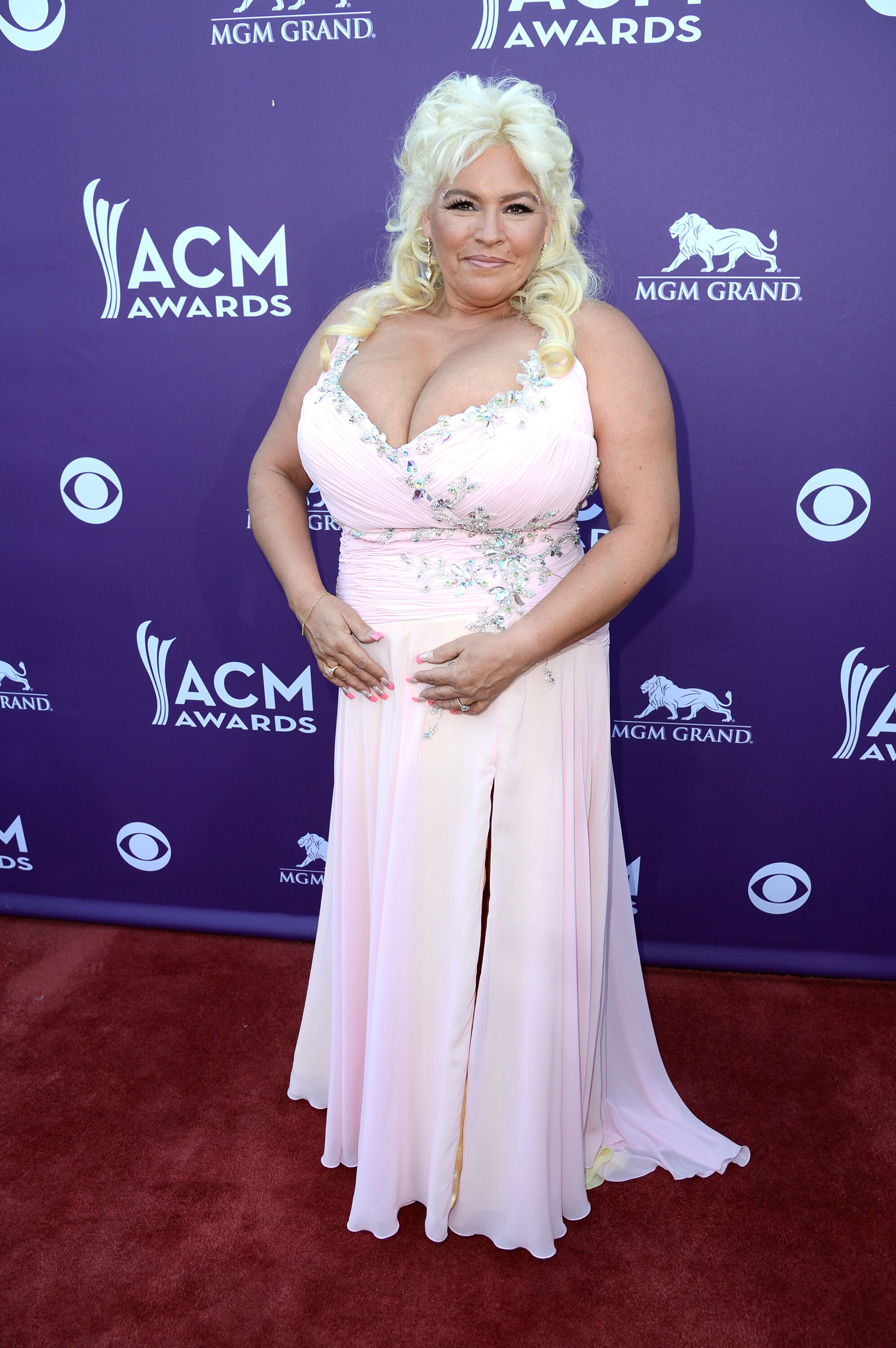 BETH EVEN RECEIVED SCARY EMAILS
In May 2012, the reality star and the family received death threats through her email from an unknown source, and they were horrible messages, which included details about that person's plans to hurt the Chapmans. One such email read,
"I'm going to murder you. I'm going to come to Hawaii and murder you and your family in cold blood."
Other messages talked about hurting their children, and even Beth, who had a spine of steel, was scared by the situation. The couple decided to forward these emails to the FBI, and their family released a statement, explaining,
"The Chapmans are taking these threats seriously and are very concerned about the safety of their family. Duane Chapman said that when the person responsible is found, he will prosecute to the full extent of the law for the threats made against his family."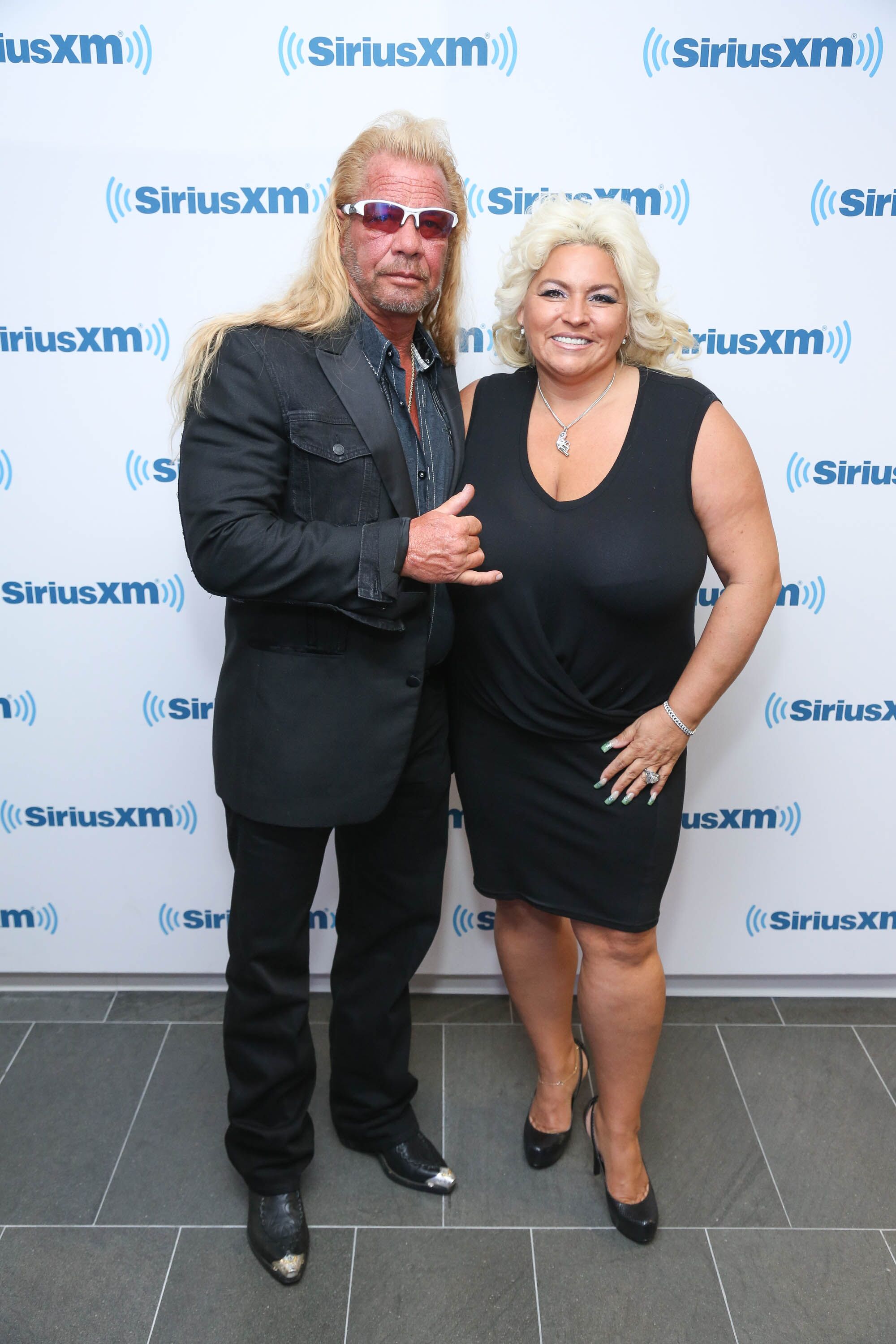 SO WHAT BROUGHT THE FAMILY TOGETHER?
In September 2015, the Chapmans were once again dealing with trouble against the law after Duane's stepdaughter, Nicole Gillespie, who was 35 at the time, was arrested on suspicion of robbery. To make matters worse, the couple learned about her situation while watching 'Crime Stoppers', a show where the public can help solve crimes.
Beth and Duane released a statement regarding their daughter's actions, where they talked about being disappointed with Nicole.
"It's always difficult and disheartening when someone you knew as a child, grows up and chooses a life of crime. That is the case with Nicole Gillespie, who has been accused of robbing the Territorial Savings Bank on Bishop Street on Sept. 3. We have not seen 'Nickie' in over 10 years. Watching her on CrimeStoppers left us all shocked and heartbroken."
THE HOTEL ROBBERY
During a brief stay at the Luxe Hotel in March 2017, Beth was robbed. She and Duane had placed $5,000 in the hotel safe, but the money was missing when they came back to the room. It might not seem like a big deal, but the police couldn't find evidence of forced entry to the room. So, they speculated that the couple must be in on it.
Some reports said that it "might be an inside job" mainly because their jewelry and bags were left intact. This means that the burglar was allegedly after something specific and knew where it was the whole time. Apparently, law enforcement never managed to find any suspects, and it seems like the case was just forgotten.
THE WORST IS YET TO COME
Although Beth had already lived through many heartbreaking scenarios, the worst was yet to come. In September 2017, she was diagnosed with stage 2 throat cancer. However, the reality star wouldn't let the disease bring her down, and she stayed strong for her family. After a couple of months, the Chapmans said that Beth was in remission.
Unfortunately, in November 2018, it was revealed that the cancer was back. Doctors discovered it after an emergency surgery, where they removed something from Beth's throat. Duane was devastated by the news, mainly because Beth had fought so hard to beat it a year earlier. In December 2018, the couple returned to Colorado, where the reality star was born. Meanwhile, Dog told Us Weekly about Beth's condition,
"But she's much more comfortable now [that] she can breathe, but she just wanted to come back to Colorado, she loves it here."
DID SHE GIVE UP?
Anyone who knows Beth can attest to her strength, and she didn't accept her diagnosis and waited for death. Duane actually revealed that the reality star continued to work in their bounty hunting enterprise and their new show on WGN. Beth would also mandate her treatments. Duane talked to Us Weekly that December, explaining,
"Beth will not take anything the doctors want to give her. Even the doctor told me he doesn't want her to have seizures if the pain is that bad, but she won't do it. She takes over-the-counter pain meds. She will not take anything prescription."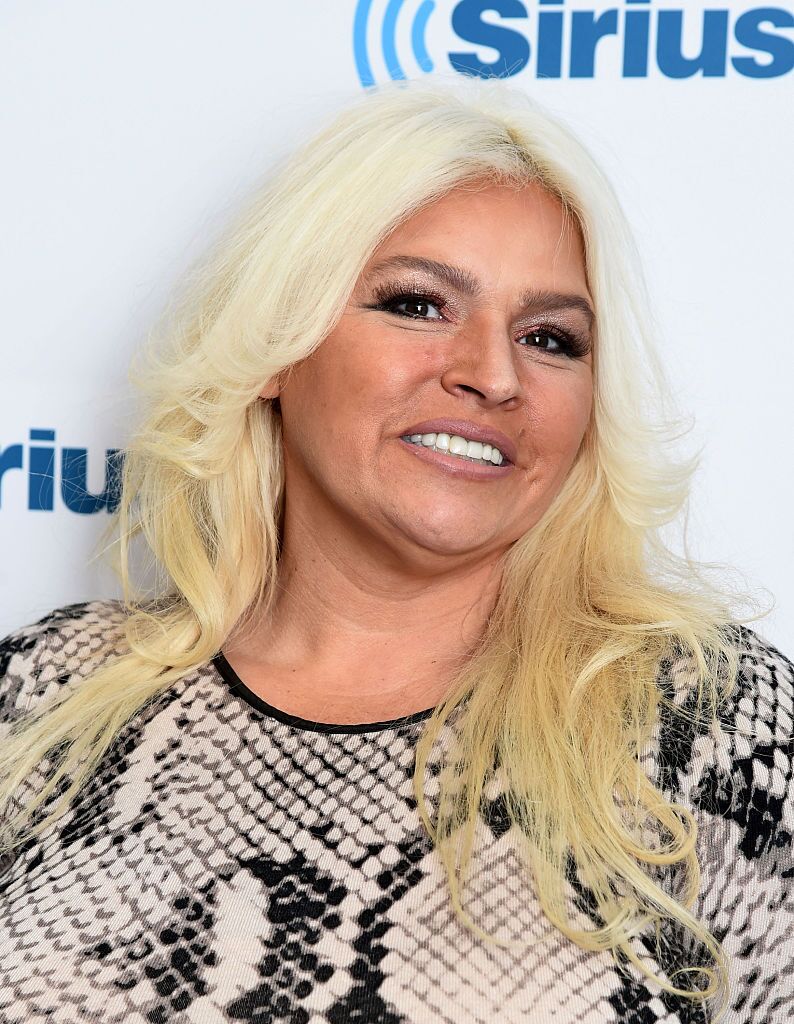 Additionally, Beth looked into alternative therapies for cancer, which included a cannabis-based CBD and THC treatments. She also talked about this on Instagram, writing,
"We need to all be far more open minded to new treatments. We no longer need to poison patients to get them well. #cancersucks"
NO MORE CHEMO FOR HER
Despite searching for many options, doctors managed to convince her to get some chemotherapy, and the Chapman's lawyer, Andrew R. Brettler, confirmed that she had started the process in January 2019. He also talked about how strong Beth was and how well she was doing.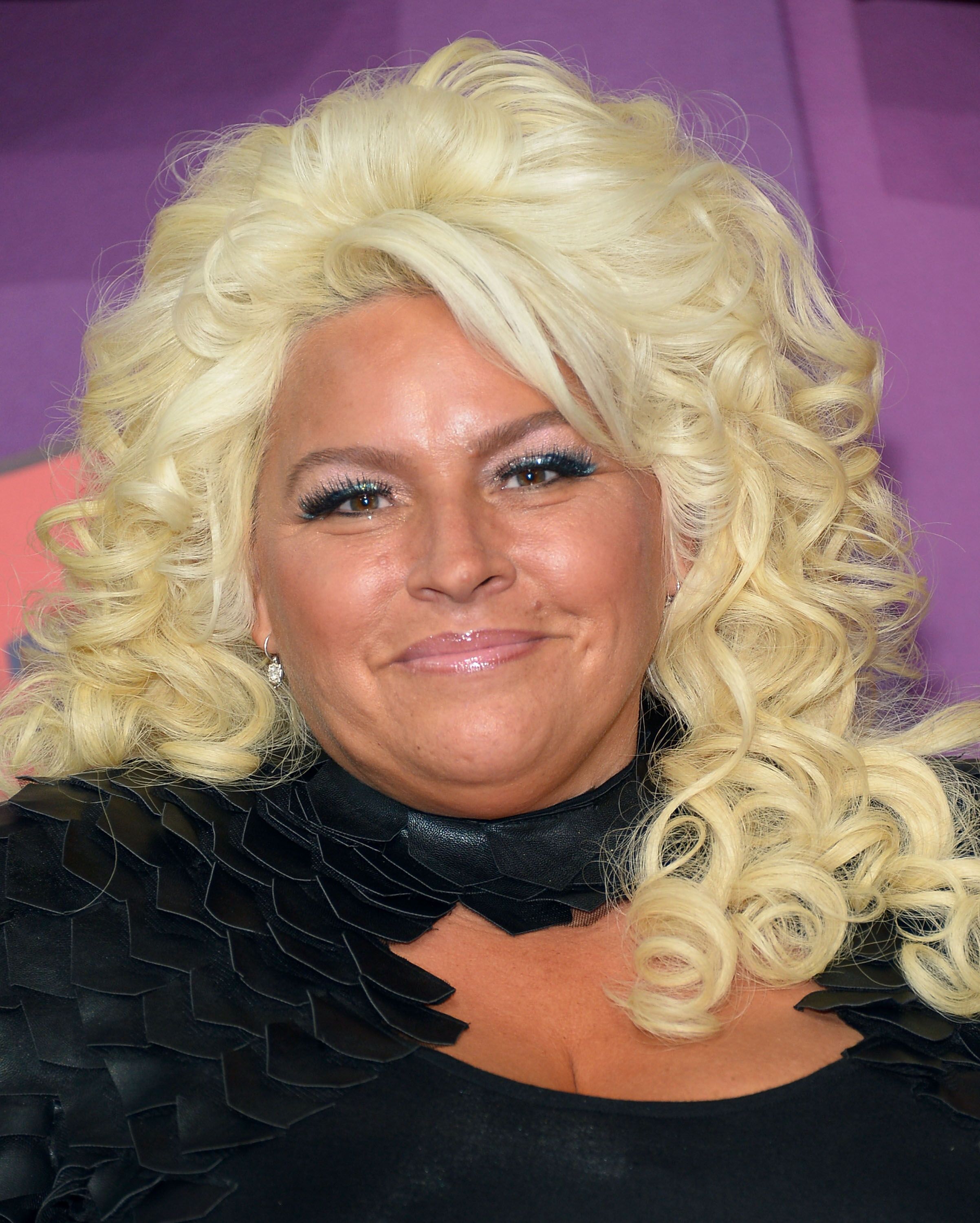 "[It] hasn't been easy but they are keeping a great outlook and Beth is one of the strongest women I know."
However, in May 2019, it seemed that the reality star had stopped going to the appointments. Beth allegedly gave a Mother Day's speech at the Source Church in Bradenton, Florida, where she explained that chemotherapy was "not for her". She didn't talk about doing anything else at home to fight the disease, though.
THAT WAS A DIFFICULT ENEMY TO FIGHT
In April 2019, Beth was "rushed to a Hawaii hospital with serious breathing issues", and some sources claimed that doctors removed several liters of liquid from her lungs. The Chapman's representative said that the surgery was meant to relieve the pressure in Beth's body and that the family was thankful for the all get well messages from fans.
Even in the darkest times, the couple chose to look on the bright side of everything.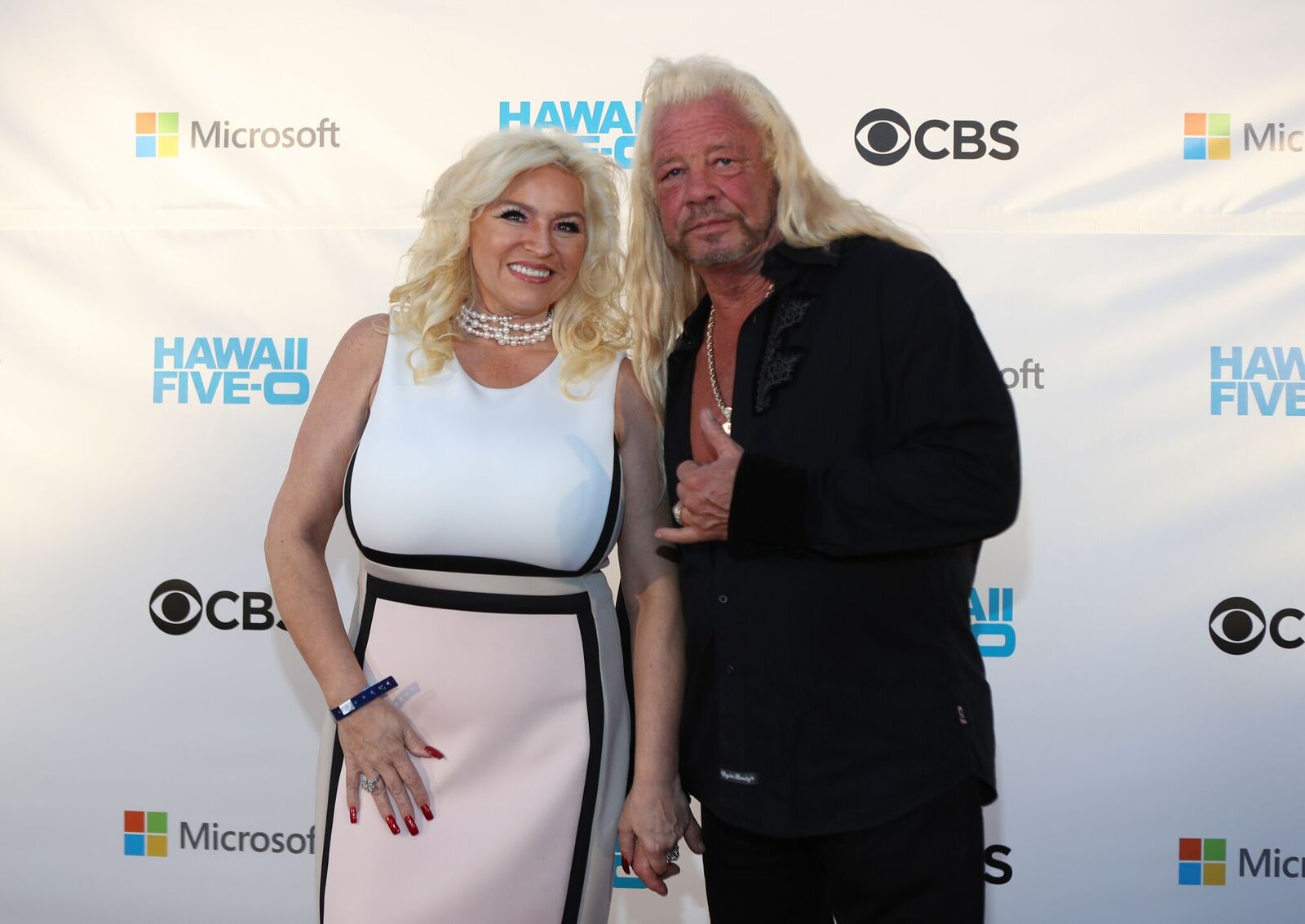 A COMA THAT LED TO THE END
Unfortunately, although many fans hoped that Beth was doing better, things went south in June 2019. She was placed in a medically-induced coma at the Queen's Medical Center in Honolulu. Apparently, the reality star had another emergency where she couldn't breathe properly. A few weeks before that incident, Beth had explained that just making that speech at the Source Church had been very rough.
Meanwhile, Duane only asked for prayers from their fans on Twitter. Their daughter, Bonnie, also requested get well wishes but also updated a bit about her mother's condition. She explained that Beth was still in a coma and being watched carefully.
DID FAMILY MEMBERS SUPPORT BETH?
During Beth's fight with cancer, she and Duane filmed 'Dog & Beth: Fight of Their Lives' for A&E'. After Beth had a tumor removed from her throat, she asked her stepdaughter, Lyssa, to visit her in Los Angeles. Lyssa said she couldn't go, and Beth talked to her stepdaughter, Cecily, explaining,
"A family member was in need and some true colors came through."