Then And Now: How Did These LGBTQ Stars Hold Up?
Have you got doubts regarding the sexual orientation of your favorite movie stars, singers, and models? Going through this article will clear your doubts about the sexual identity of famous actors that rock the movie and music industries. Read on to find out shocking revelations of how these eminent personalities have lived in times past regarding their sexuality and what stand they have now about their sexual orientation.  
Ellen DeGeneres, Then
Ellen is a well-known standup comedian, actress, writer, and TV host. She took the stand up comedy stage by storm in the year 1980. Her first appearance on TV was in a series that span for four years. She is one of the pioneering advocates for queer people. Ellen came out of the closet to state her sexual orientation as a lesbian in 1997.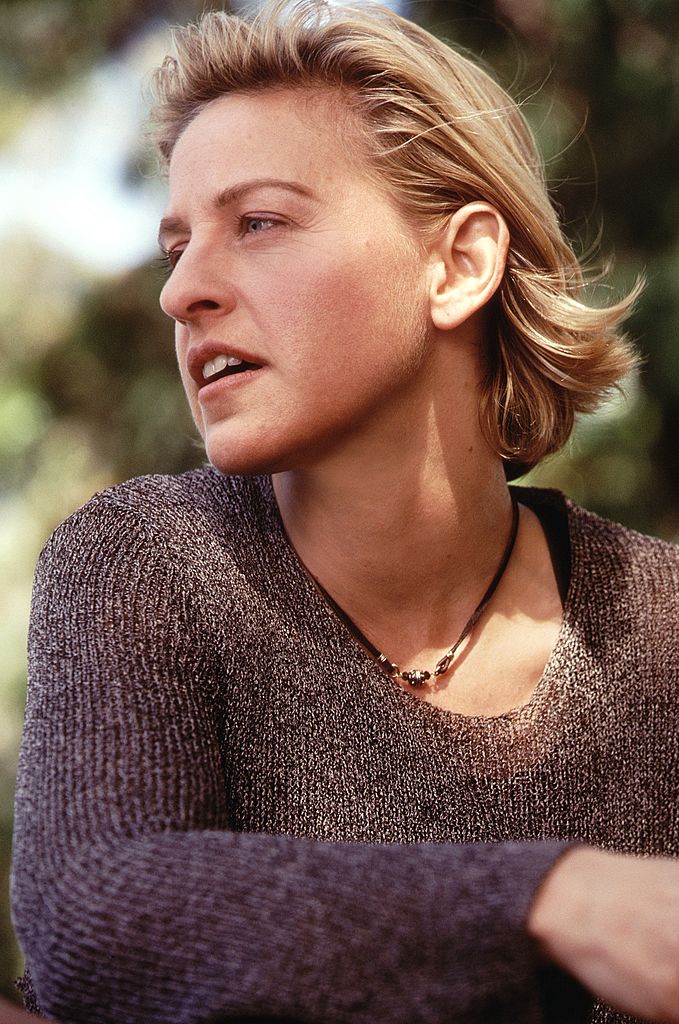 Ellen DeGeneres, Now
Ellen Degeneres is the host of a show, which was named after her and she has been the host since 2003. Having won about 30 Emmys Awards and 20 People's Choice Awards, the highest received by any person. She also runs a lifestyle brand. She is happily married to her longtime girlfriend, Portia.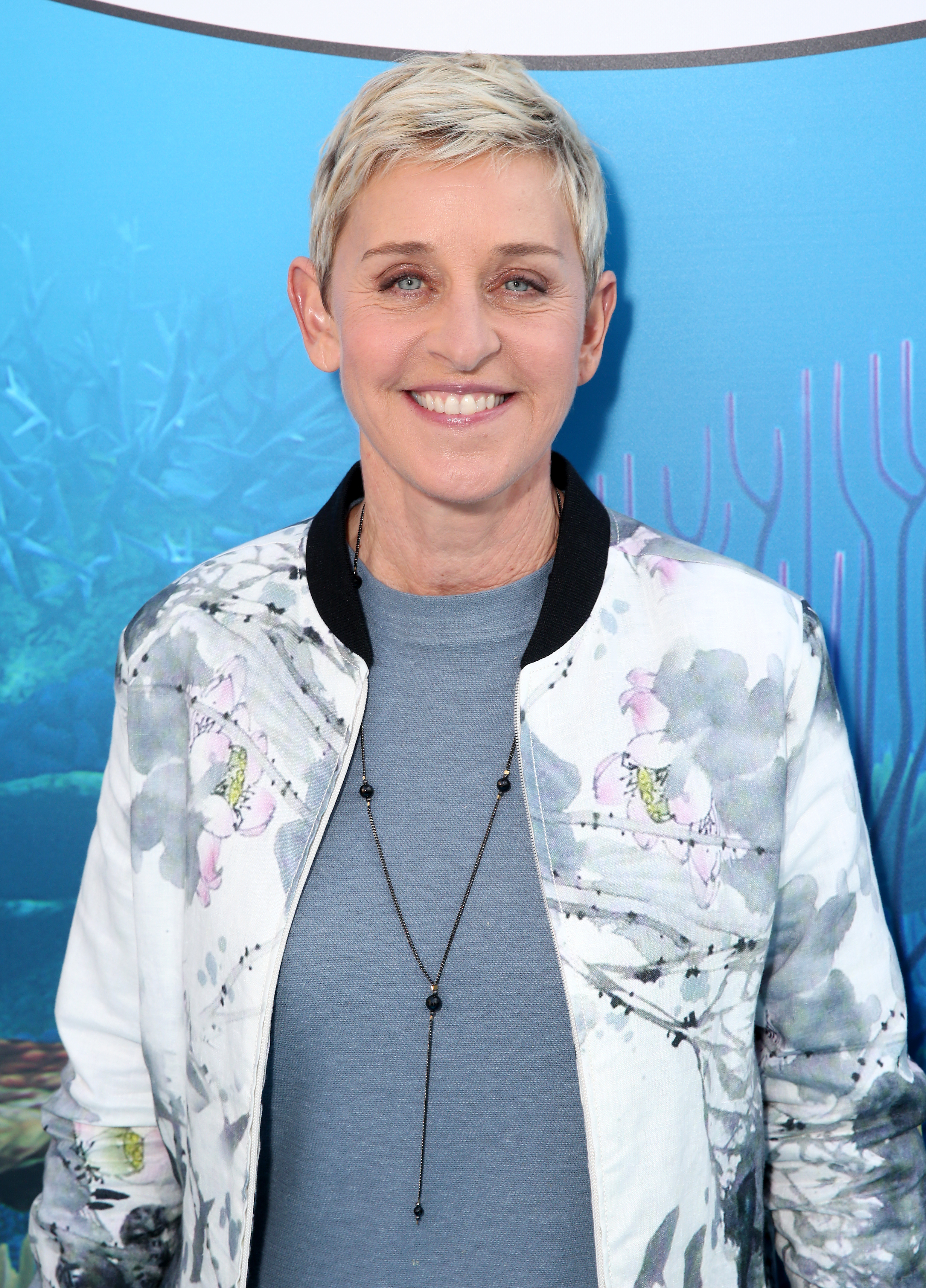 Ricky Martin, Then
Widely regarded as the "King of Latin pop music," the Puerto Rican has been the star of Pop music and is known for being the highest-selling Latin artiste of all time. With several awards in his cabinet, Ricky can boast of legendary status. Asides music, Ricky has also appeared on the screen as an actor.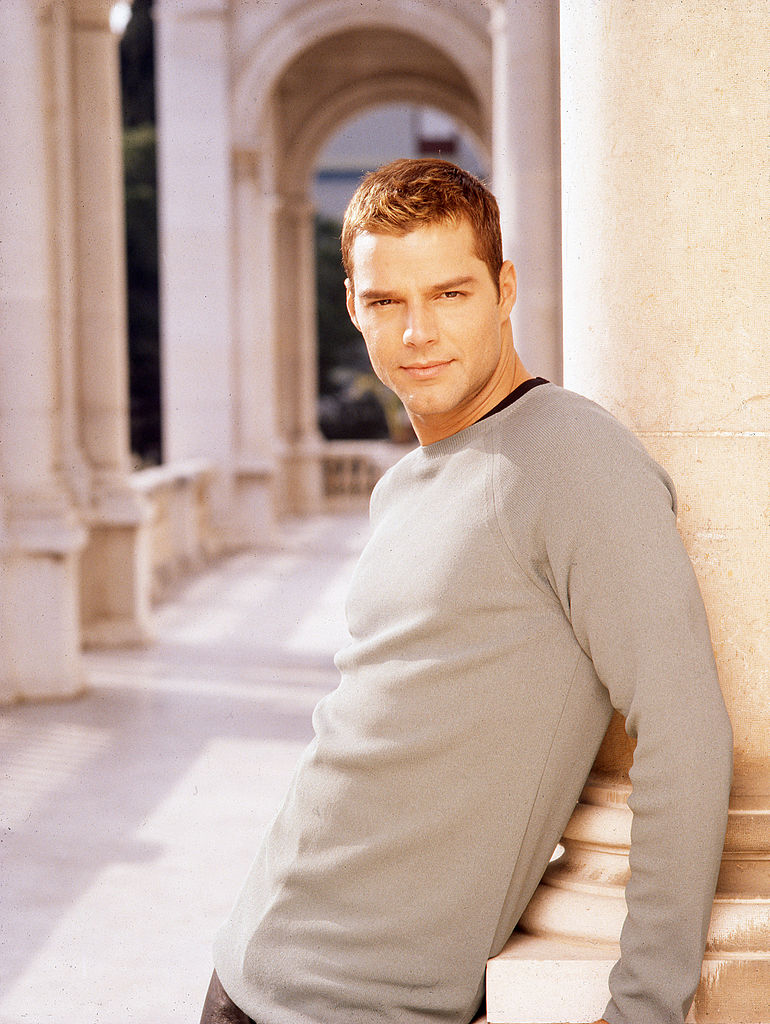 Ricky Martin, Now
With hits like "She bangs," it took a long time for Ricky to tell us who is behind that song. It isn't a " she" that she bangs. In 2010, at the age of 38, Ricky finally came out clean on Ellen Degeneres show that he was engaged to a painter by the name Jwan Yosef after they got hooked on each other in 2017.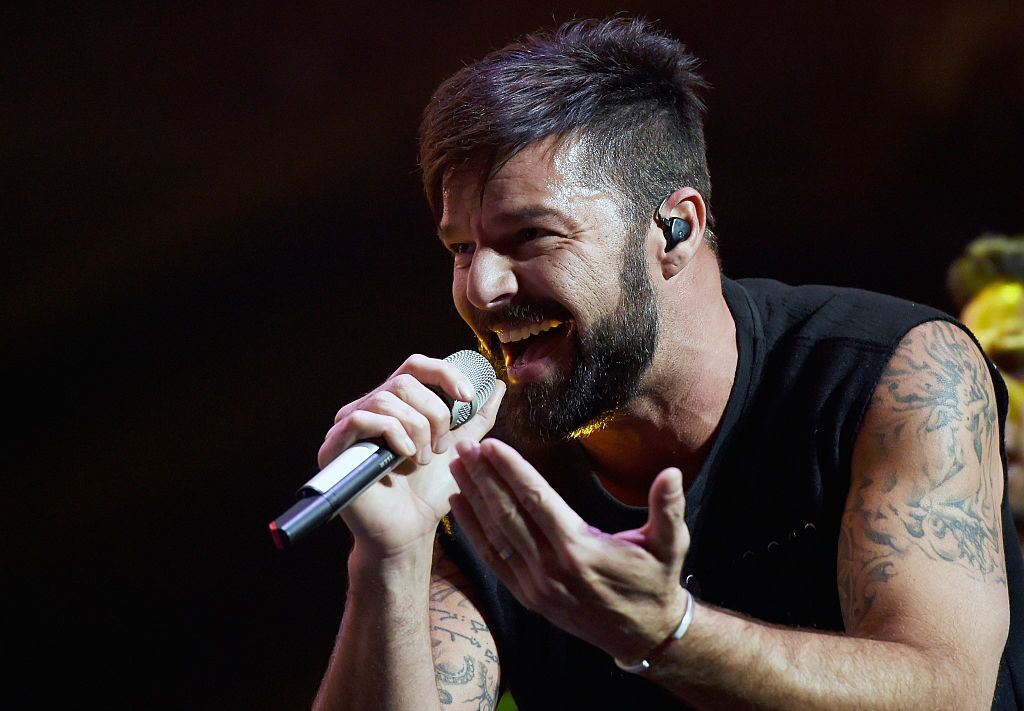 Neil Patrick Harris, Then
Neil is an American magician, actor, comedian, writer among many things. He is known on TV for his roles as a comedian and singer in musicals. Neil has won several awards for his acting especially the comedy series "How I met your mother" where he played Barney Stinson.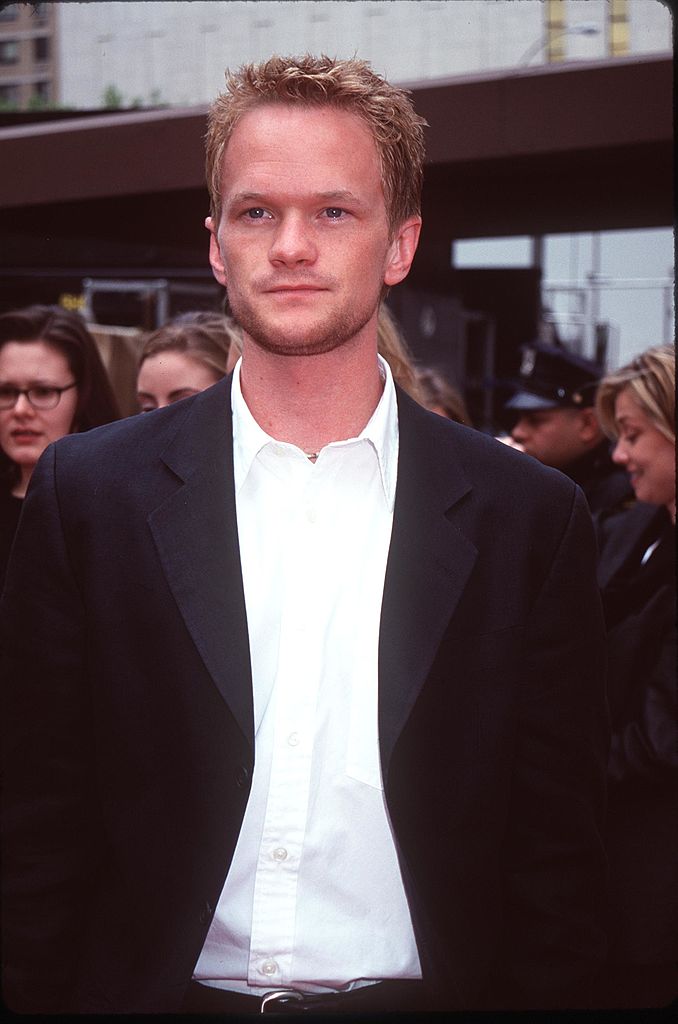 Neil Patrick Harris, Now
Neil has featured in several movies, earning him a space on Time's 100 Most Influential people on the planet. In 2015, be became the first openly gay person to host the 87th Academy Awards. He is married to one David Burtka, and in 2010, they announced that they had given birth to a set of twins through surrogacy.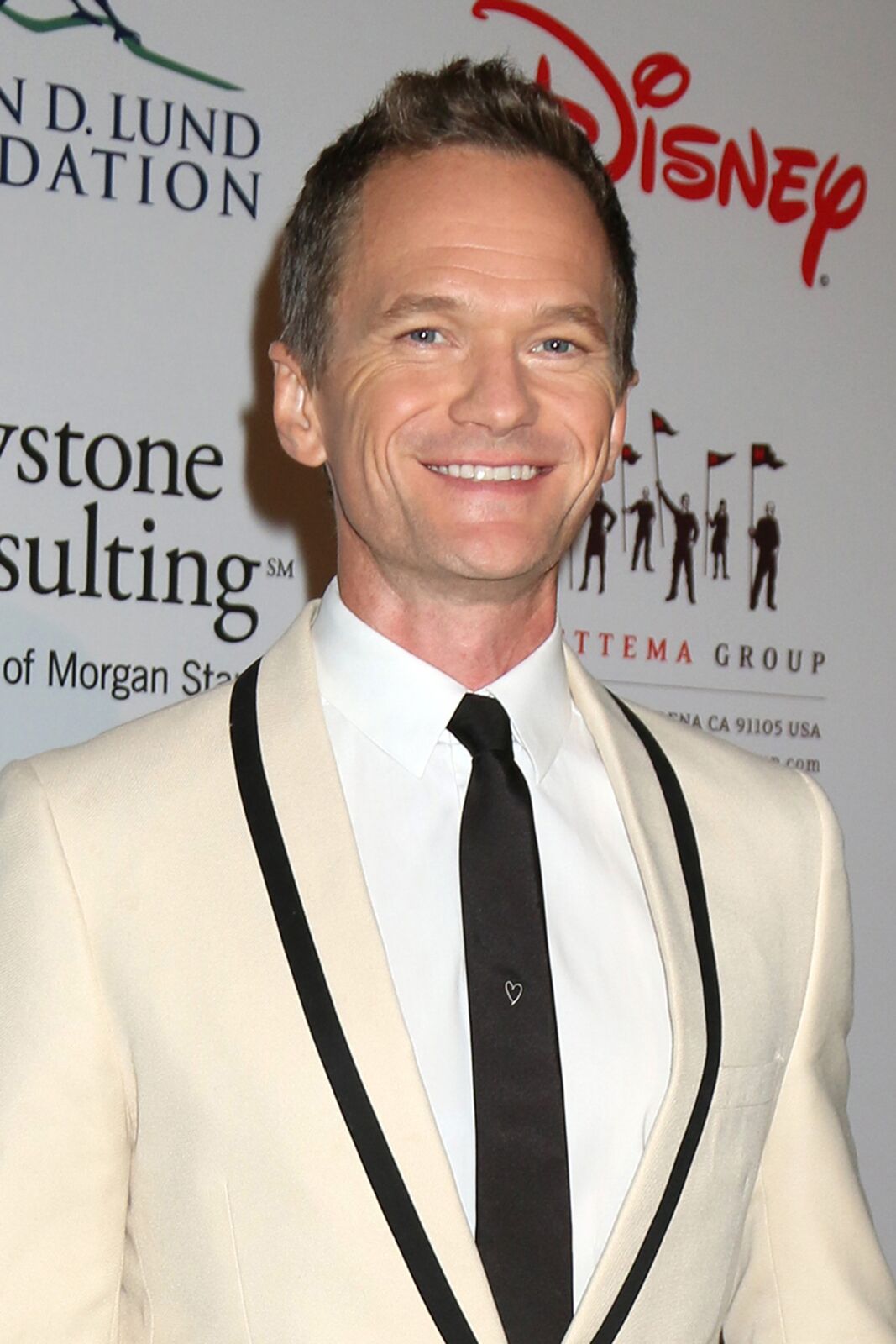 Lance Bass Then
Having attained fame as the bass singer for the popular boy band NSYNC, Lance has gone to establish himself as an actor, dancer, singer, producer, and author. Lance would go on to create Bacon & Eggs, and Lance Bass productions, two companies, credited with making good movies.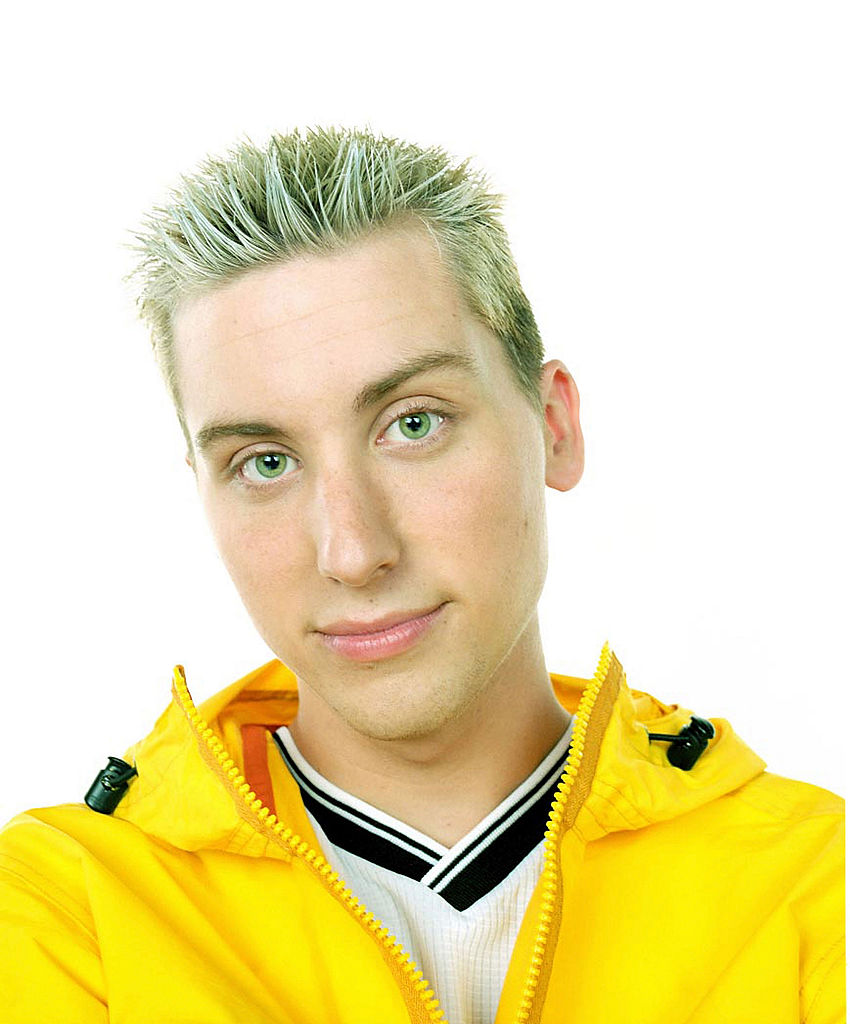 Lance Bass, Now
Lance was awarded the Human Rights Campaign Visibility Award in October 2006, three months after he came out to declare that he is gay in a story for People Magazine. In 2007, he released his debut autobiography book, Out of sync, which would later become a best seller. He married a painter who also doubles as an actor, Michael Turchin in 2014. Together they have a child via surrogacy.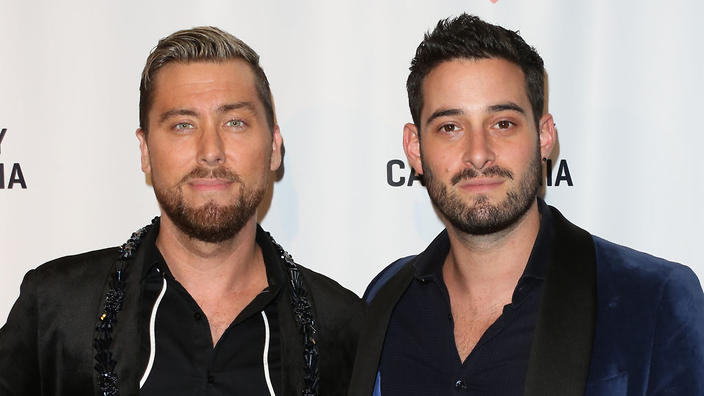 Adam Lambert, Then
Competing in the eighth season of American Idol and finishing as the runner-up was all Adam needed to rise to fame. He maximized the publicity he got and released an album that same year much to the pleasure of his growing fans. Since then, Adam has sold over 5 million singles worldwide. In 2012, his second studio album premiered in the US 200 Billboard, and he became the first openly gay to achieve the feat.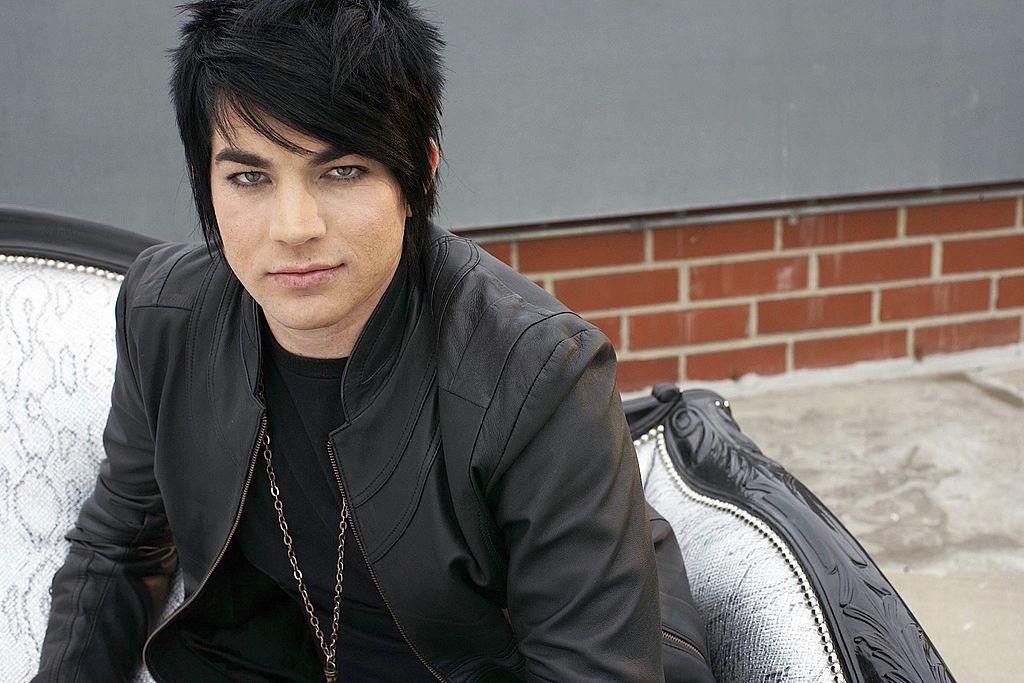 Adam Lambert, Now
Lambert teamed with Queen and voyaged with them as their singer. His single "Whataya want from me" received a Grammy nomination for "Best Male Pop Vocal Performance." After speculation about his sexuality seemed to make the rounds in leading media, Adam corroborated the claims that he was gay to an interview he granted Rolling stone.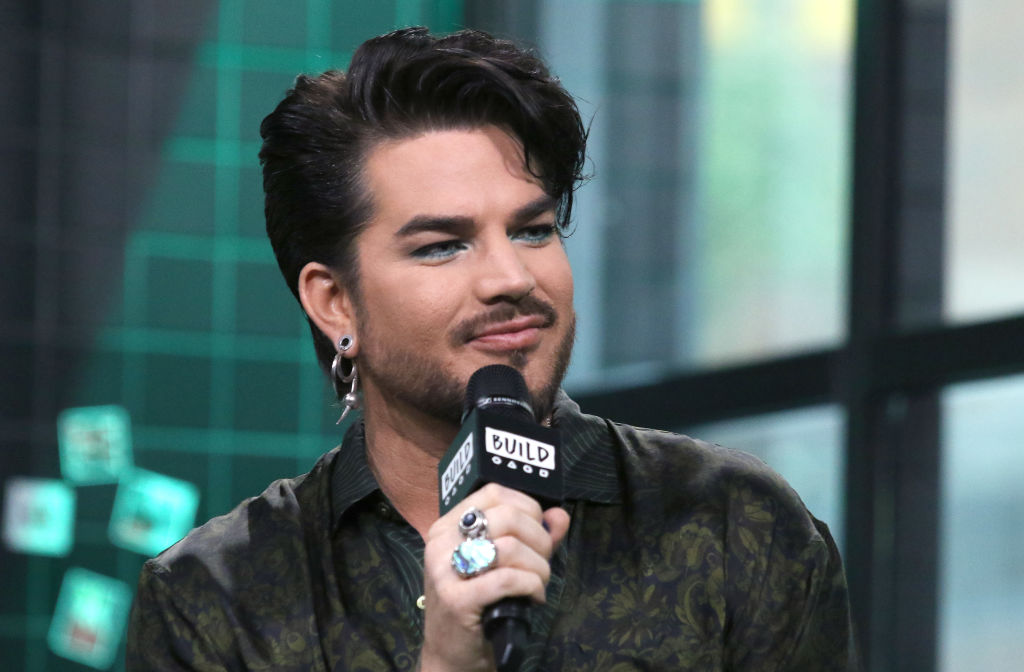 Jodie Foster, Then
At age 14, Jodie received a nomination for an Academy Award for Best Supporting Actress in a child prostitute role she played in the movie "Taxi Driver" in 1976. She has gone on to receive multiple awards for her starring roles in blockbuster movies. In the early 2000s, Foster faced setbacks as her production company was closed down.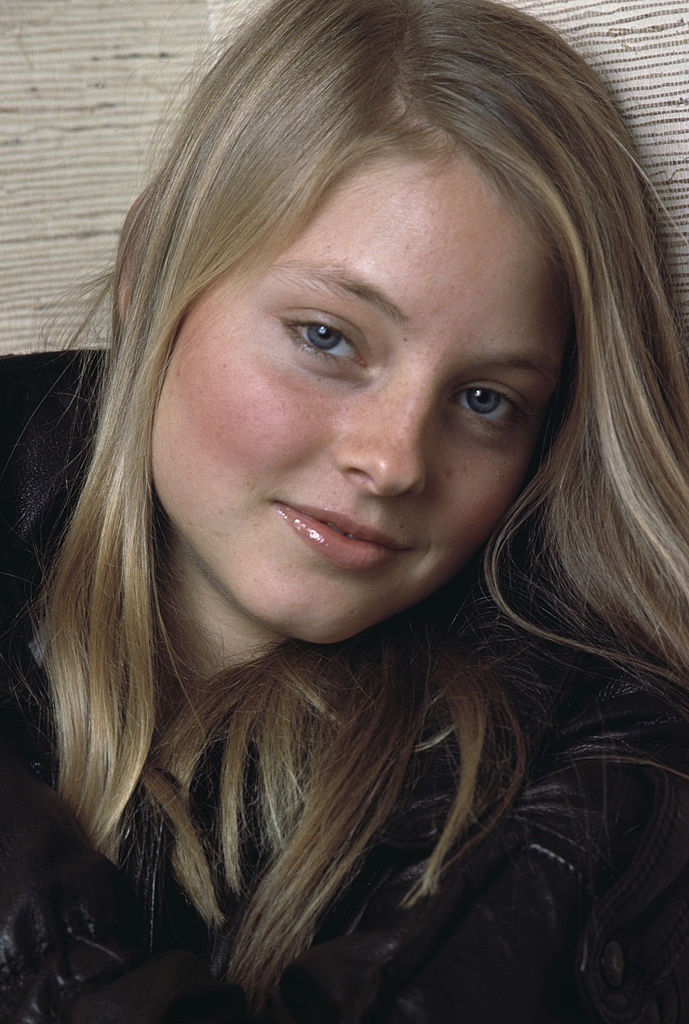 Jodie Foster, Now
Foster rarely talked about her private life. She finds it as a turnoff when people ask her about her private life after spending most of her life in the public eye. Foster was a partner with Cydney Bernard from 1993 to 2008, a relationship that bore them two sons. In 2014, she married Alexandra Hedison, a photographer and an actress. Foster first openly declared her sexual orientation in 2007.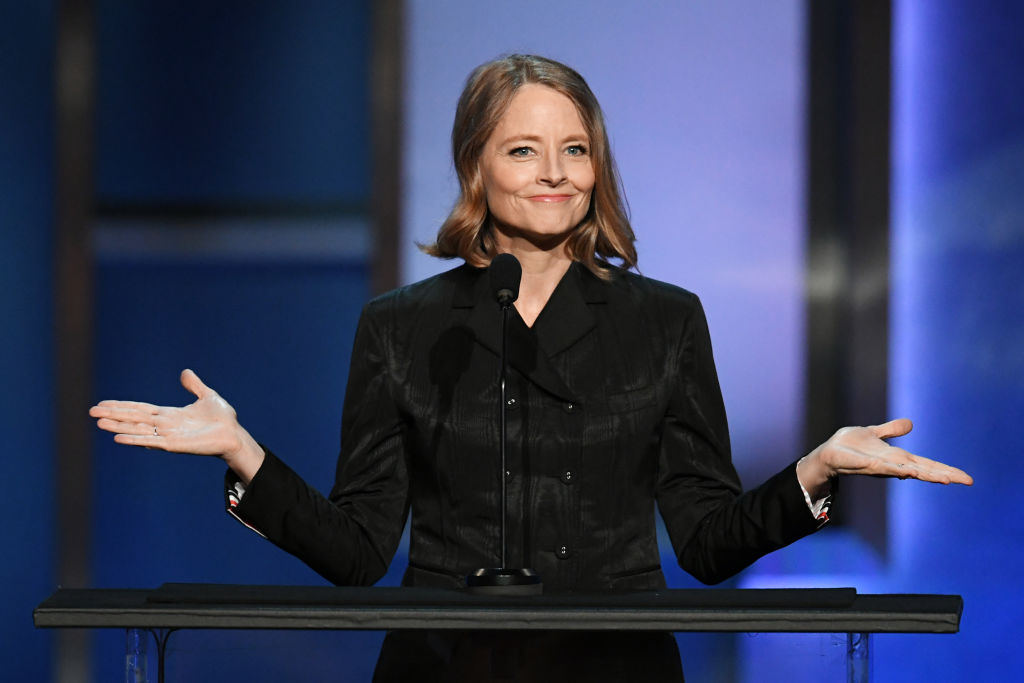 Anderson Cooper, Then
Anderson is an American TV host, author, and journalist. He is the anchor for the popular show on CNN "Anderson Live," a talk show that discusses life issues. Cooper is of a wealthy lineage, with links to the Vanderbilt dynasty. Cooper's exposure to the media came very early. As early as three years, he was a guest on The Tonight Show. This trend continued at almost every age bracket.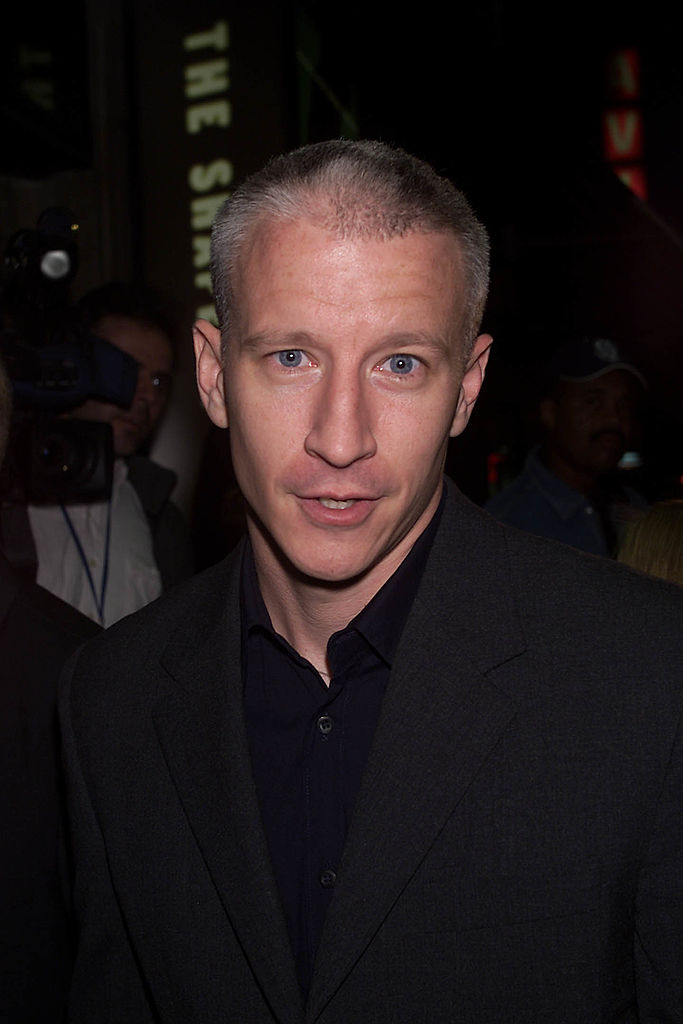 Anderson Cooper, Now
His journey to being what he is today started from way back. He's had stints with ABC as a reporter, and he worked as a fact-checker for Channel one. Also, Anderson Cooper had to intern with the Central Intelligence Agency. His rise to what we know today can't be said to meteoric as he bided his time to work himself up. His private life has always been kept on the low. Nevertheless, Cooper opened up in an email he permitted Andrew Sullivan to publish.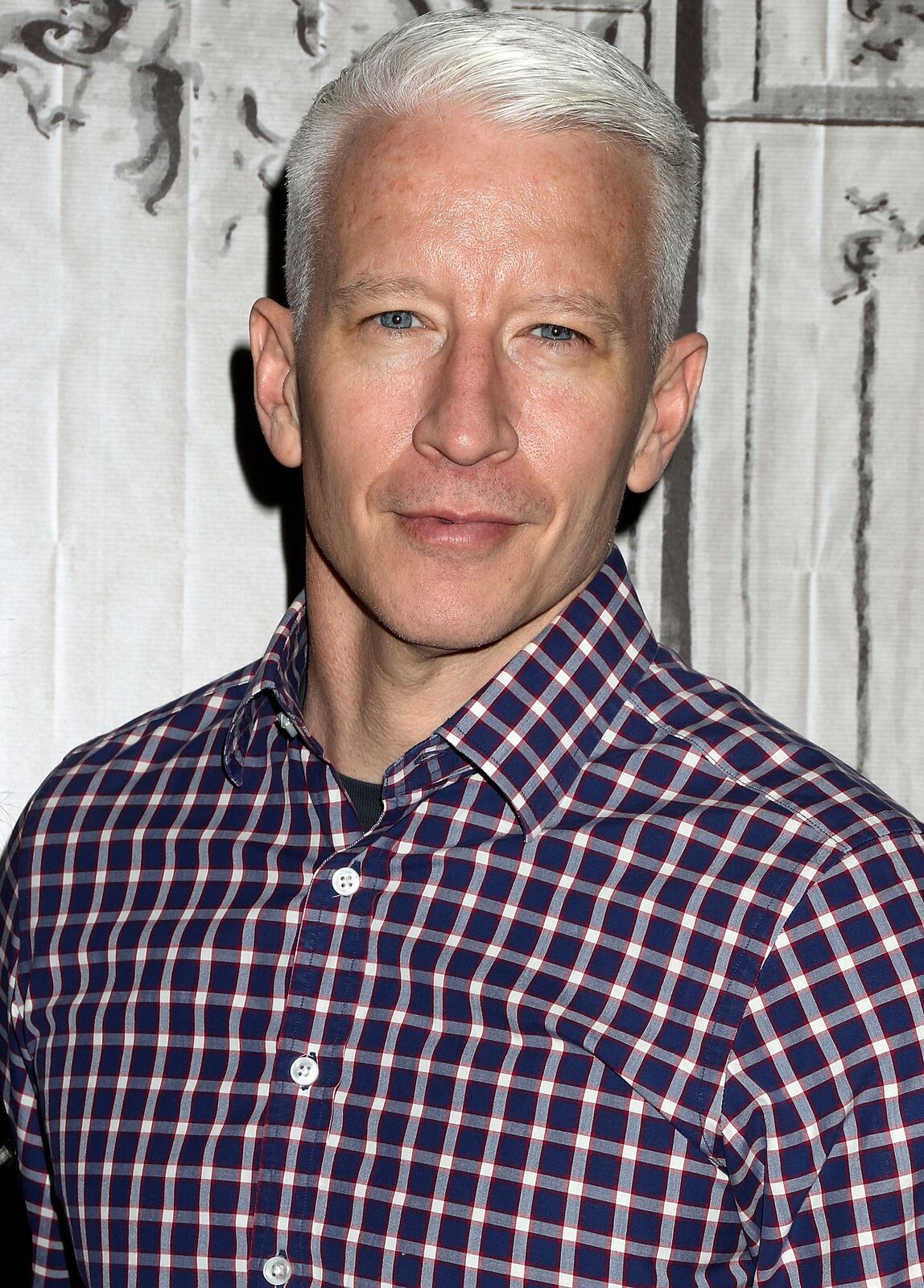 Matt Bomer, Then
An American actor, singer, director, and producer, Matt is an embodiment of the hard worker. After graduating from the department of fine arts, Carnegie Mellon University, Matt ventured into television shows, appearing as a guest. He made his film debut in 2005 and became famous with his role in the television series, Chuck.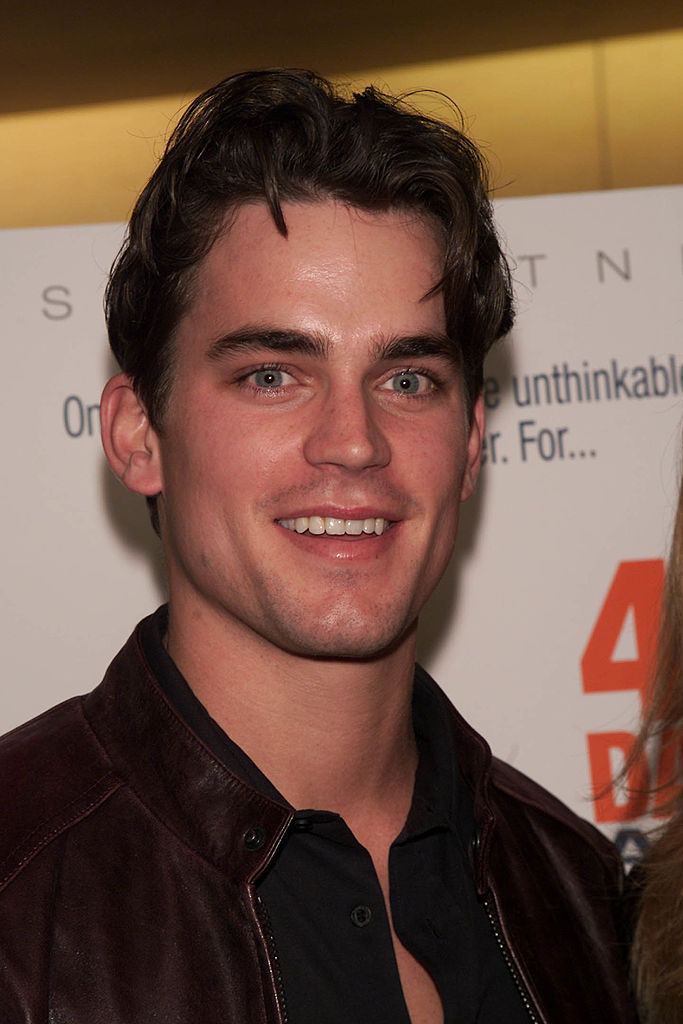 Matt Bomer, Now
Bomer got married to the famous publicist, Simon Halls, sometimes in 2011, but this wouldn't become public till 2014. Matt first openly declared his queerness in 2012 at a humanitarian award ceremony where he gave an acceptance speech. He and Simon would later have kids of their own through surrogacy, a boy and a set of twins.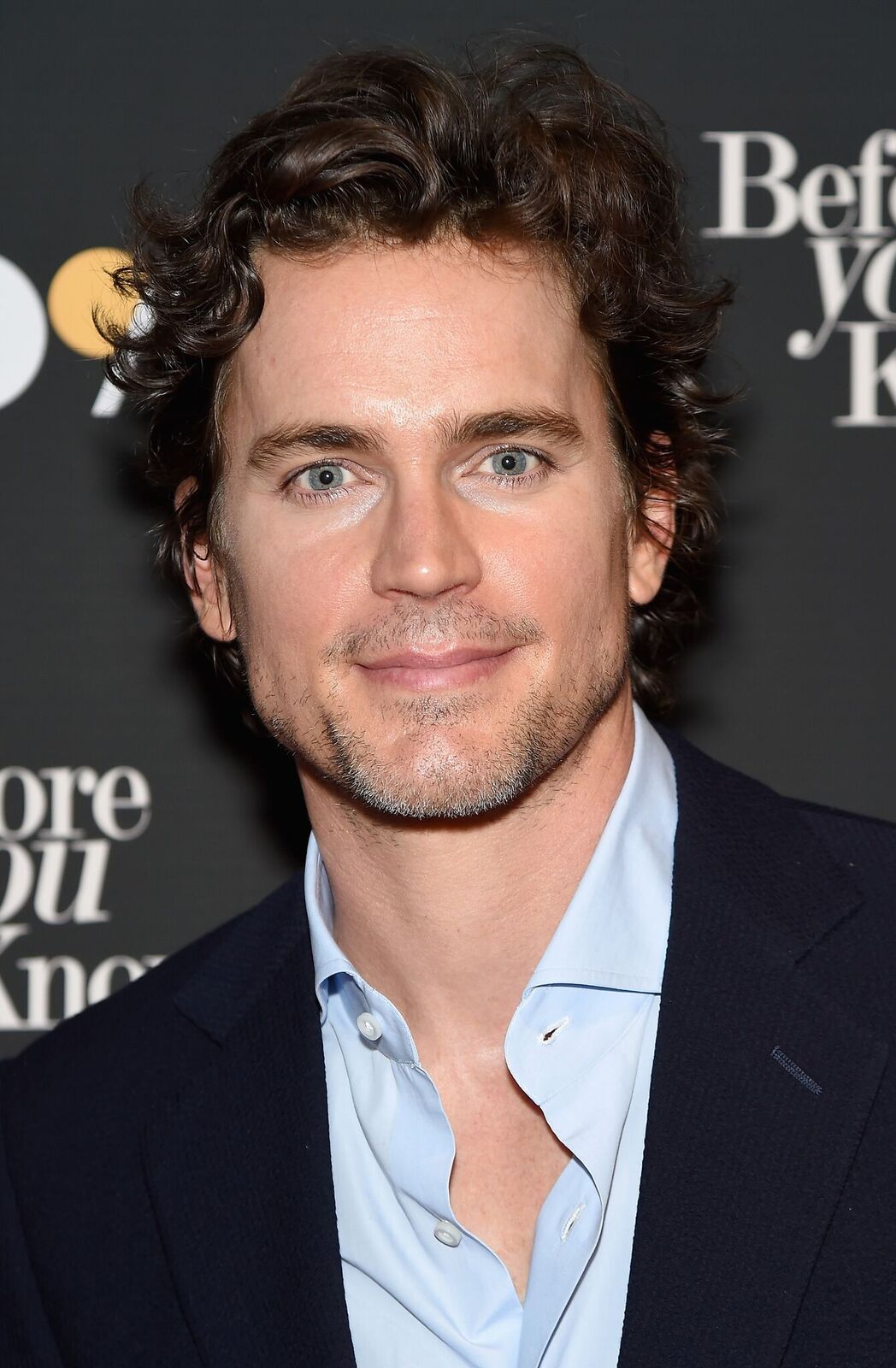 Ian McKellen, Then
Ian is a worldwide movie star. He starred in epic movies ranging from fantasy to science fiction and Shakespearean themes that shattered records. If you have seen the legendary videos; "Lord of the Rings" and "The Hobbit," where he played Gandalf, there you have Ian. Ian McKellen has several awards to his credit, notably six with Lawrence Oliver awards being a major honor.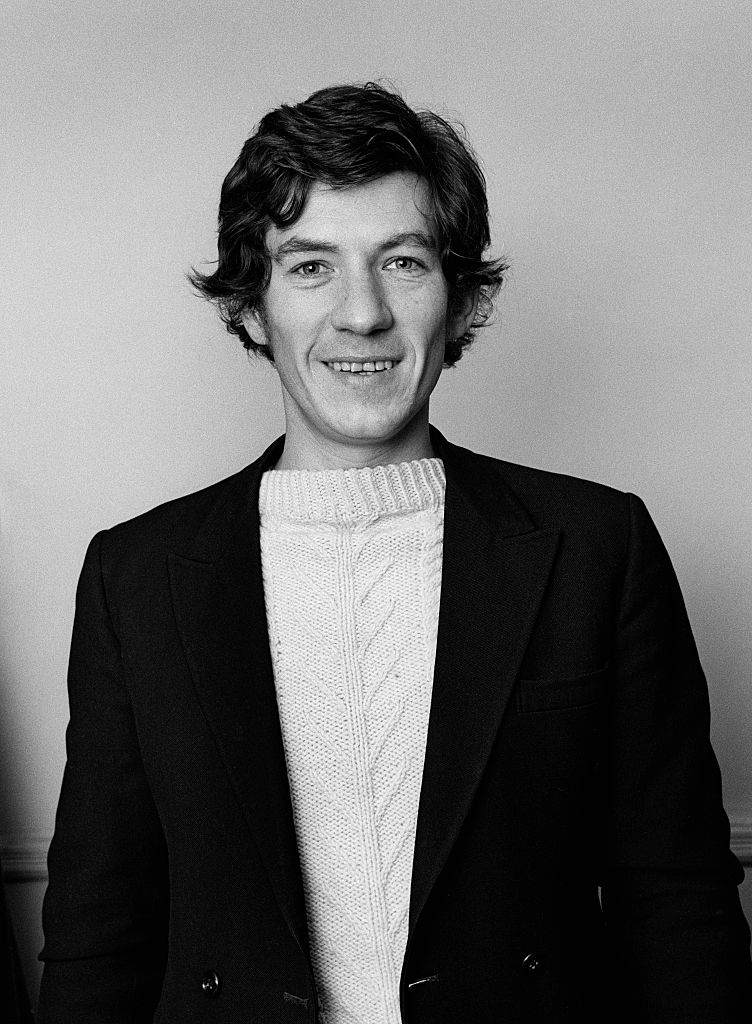 Ian McKellen, Now
With every major English theatrical award in his cabinet, Ian has definitely cast his name in history. He one of the finest actors Britain has ever seen. His sexual orientation didn't become known till when he was 49 years old, where he declared that he was gay. That was a move triggered by his displeasure at the UK anti-gay laws. Since then, he has been a vocal LGBT activist.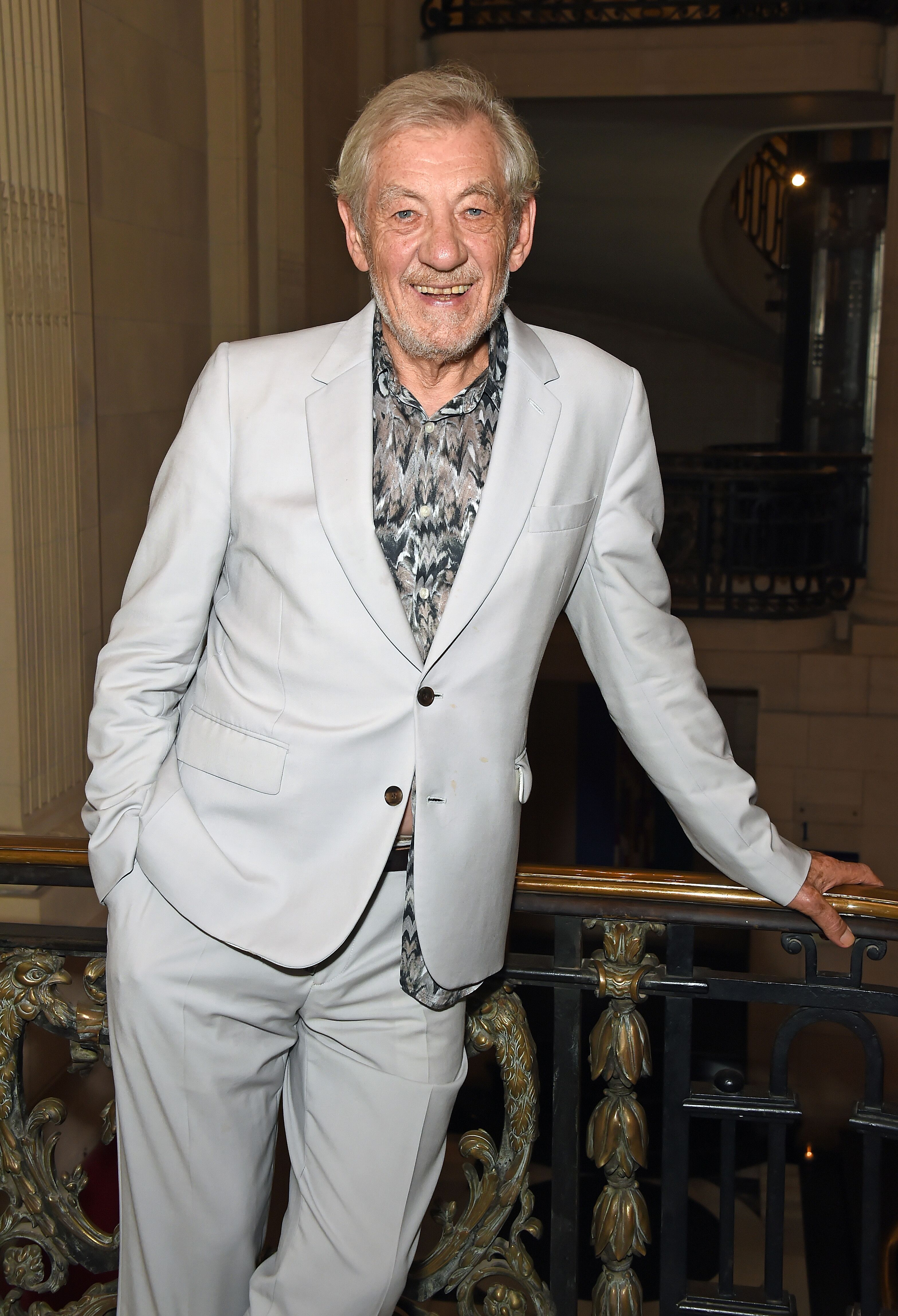 Kristen Stewart, Then
The first American to win the prestigious Caesar's award, Kristen has her name decorated in gold. Kristen has featured in several movies, swooping the awards also. Her career has been one to model after. Between 2010-2012, Stewart was the highest-paid actress in the world, with her movies grossing billions of dollars. Stewart's career has span two decades, making her first appearance as a child actor in 1999.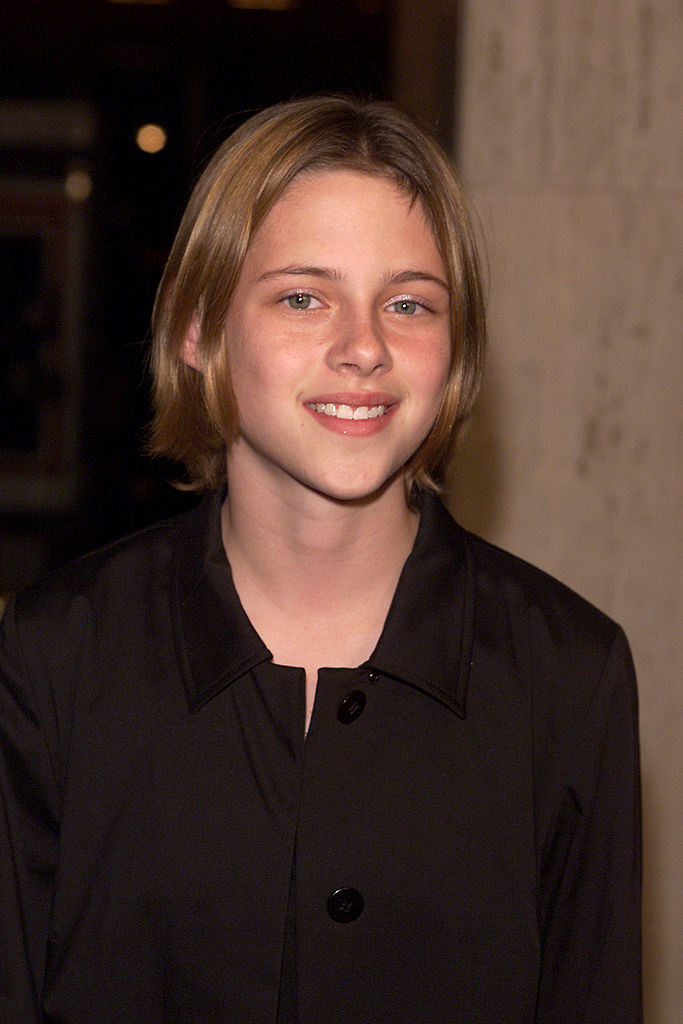 Kristen Stewart, Now
Kristen's role in the critically acclaimed Twilight saga was praised and earned her some awards to go with it. Kristen was in a relationship with co-actor Robert Pattinson and also with her one-time director, but all failed to consummate. She, therefore, went on to date her fellow female counterparts and has publicly declared that she is bisexual.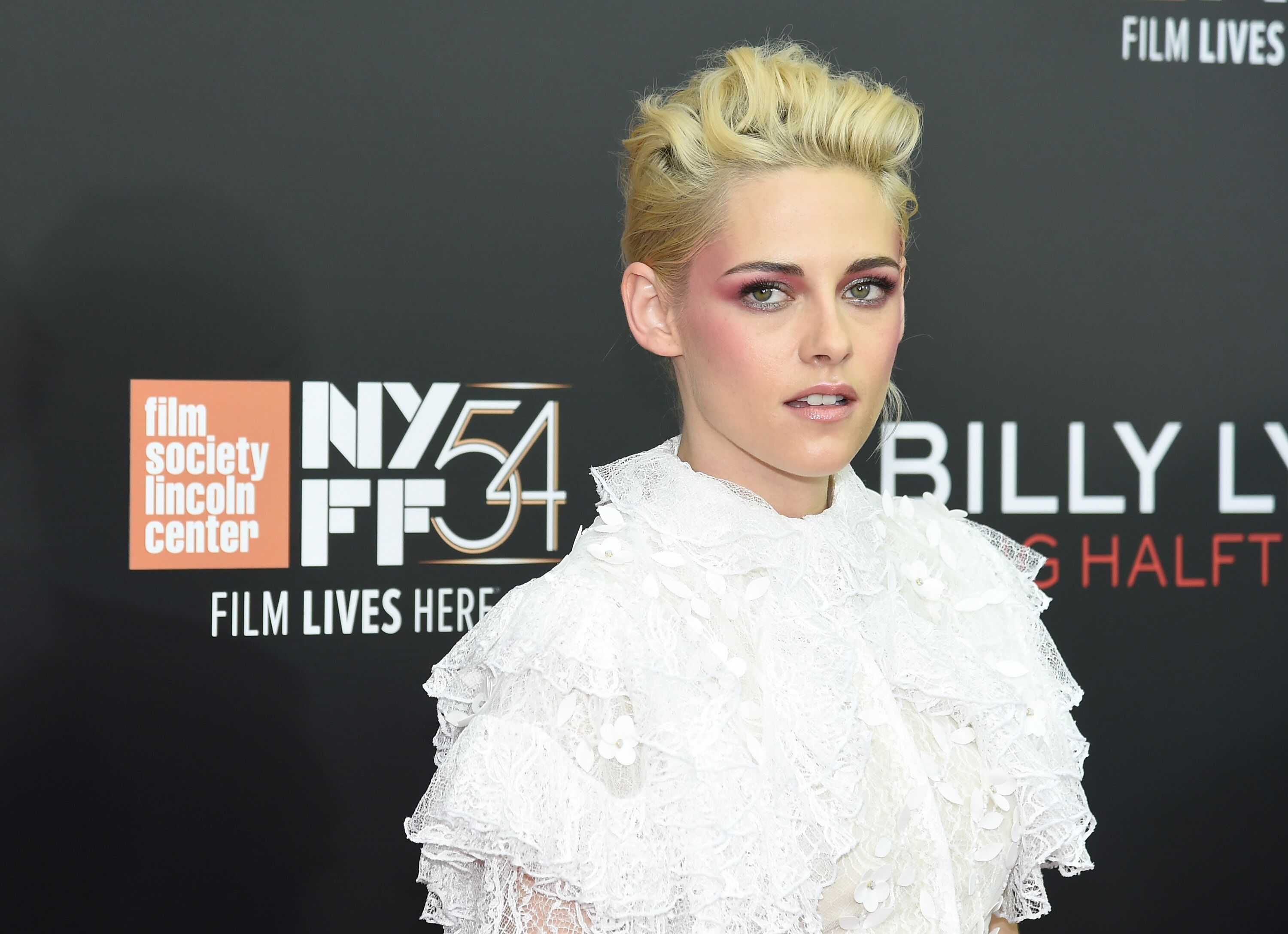 Sarah Paulson, Then
When she was listed as one of the most influential people in the world by Time in 2017, it was evident that Sarah had ridden her fame well. She is a recipient of several awards including the Golden Globe Award. Raised in both Florida and New York City due to her parent's divorce, Sarah honed her skills as an actress before starring in numerous movies.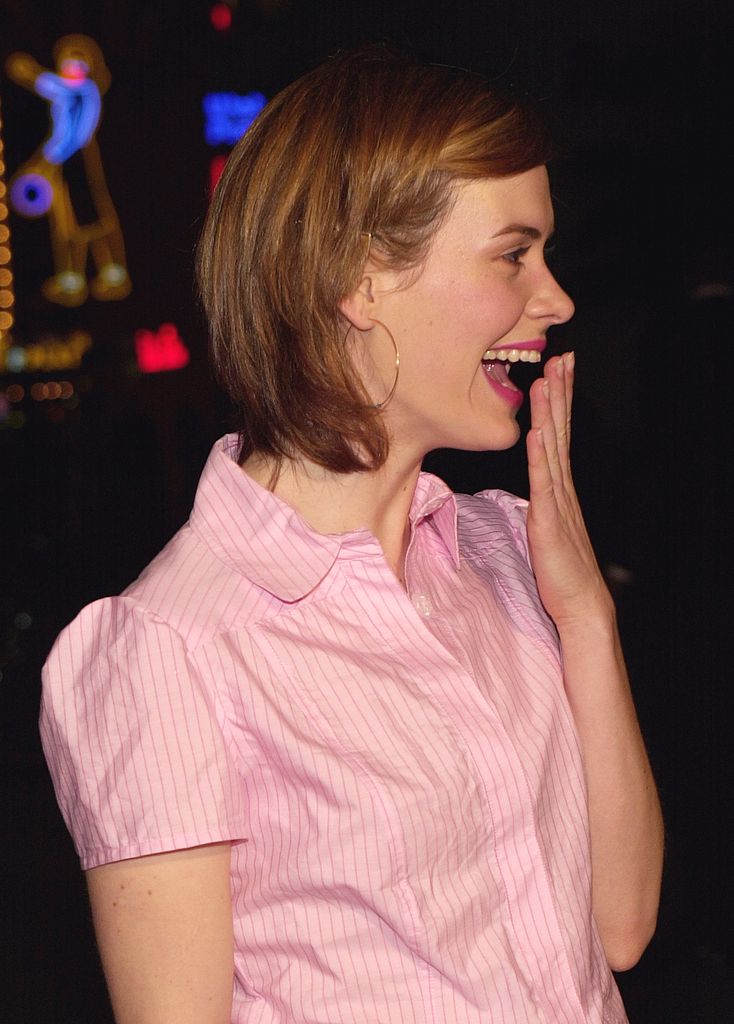 Sarah Paulson, Now
Before getting into a relationship in 2004 with her fellow actress, Cherry Jones, Sarah claims she had been in relationships in the past with men. After she and Jones split in 2009, Sarah got into a relationship with Holland Taylor, an actress in 2015 and since then she has been happy according to her.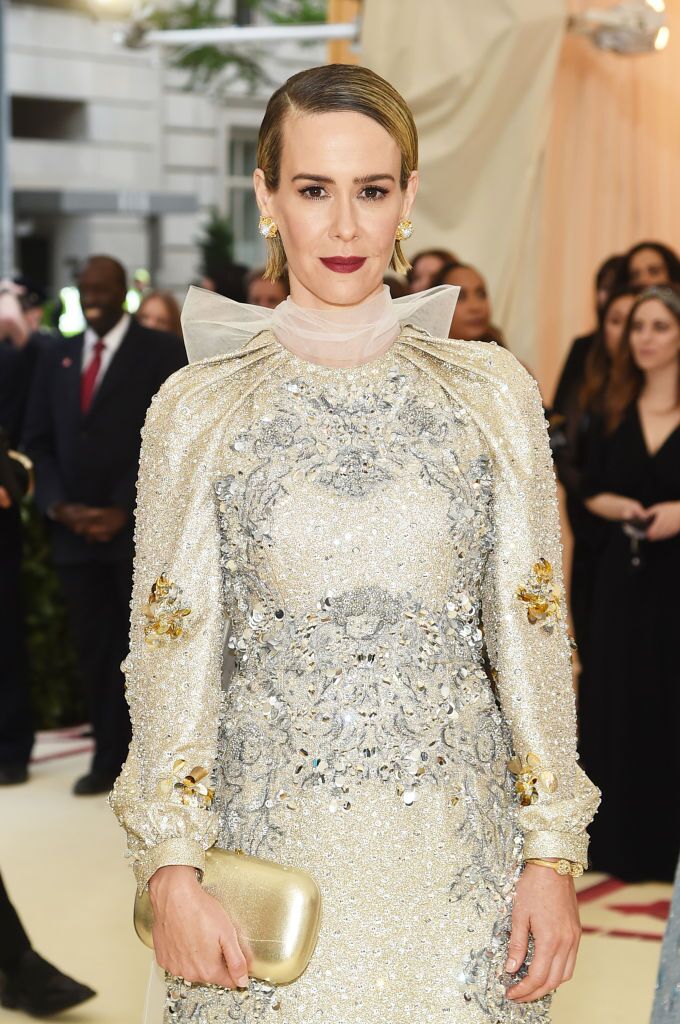 Wentworth Miller, Then
Miller became a household name due to his role in the " Prisonbreak" series where he played a lead role. This role earned him a nomination for Best Actor in a leading role category of the Golden Globe Awards. He has also featured in several other movies notably, the CW series, and The Flash. Having been born in the United Kingdom, Miller holds dual citizenship.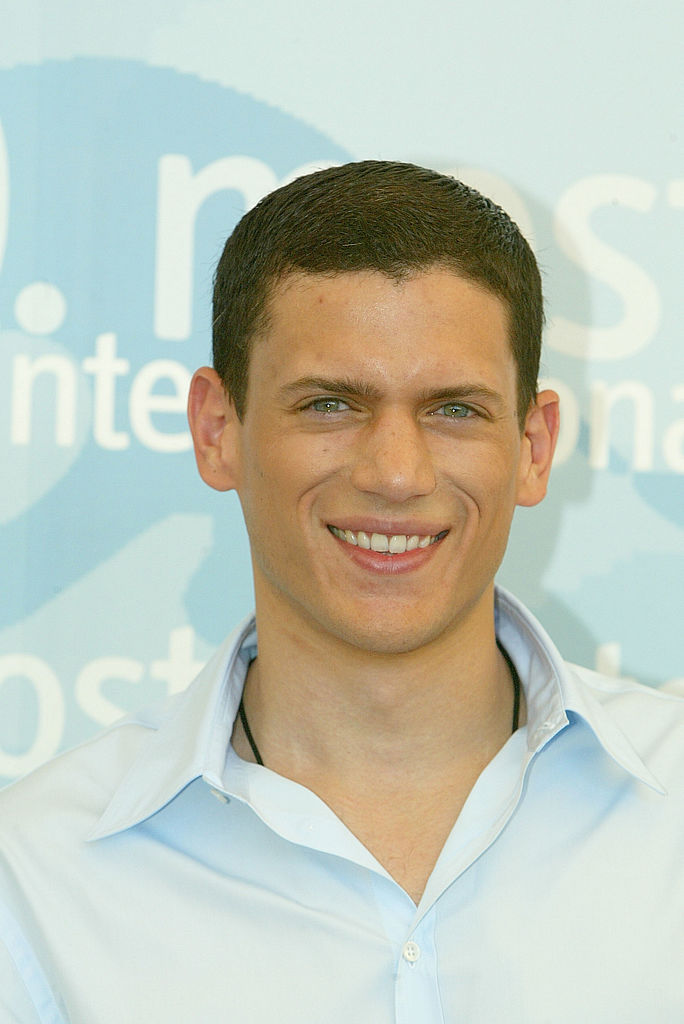 Wentworth Miller, Now
Miller didn't make his sexuality public despite several media outlets outing him. He denied he was gay in an interview with Instyle Magazine in 2007. In August 2013, Miller came out to reverse the statement, claiming that he was gay and that he couldn't keep it to himself seeing the Russian LGBT propaganda law which he considered to be extreme.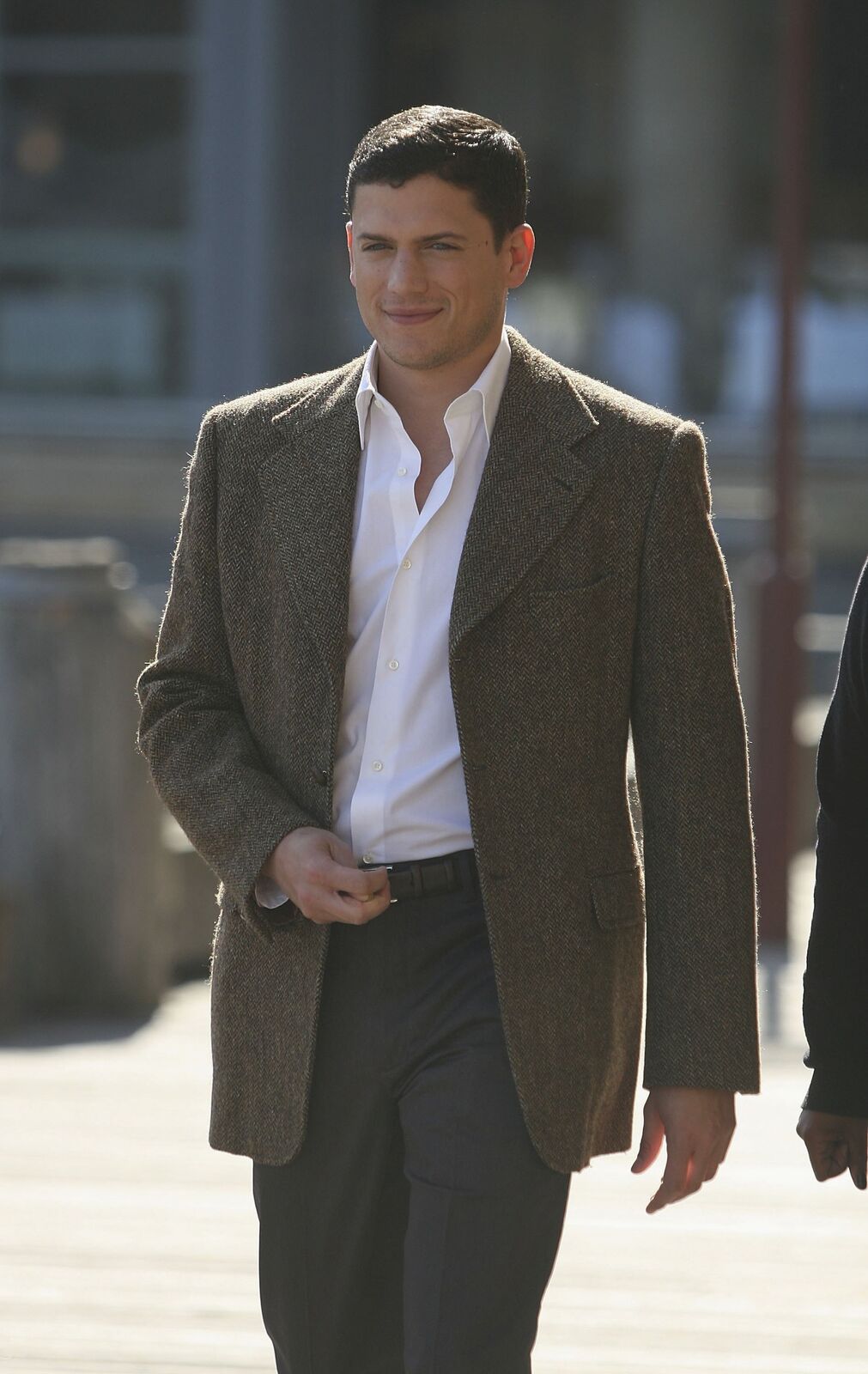 Zachary Quinto, Then
Zachary is a popular face in the movie industry with sterling performances in his role as Sylar on the sci-fi series "Heroes." Also recurring in Star Trek and its sequels, Quinto has received critical acclaim for his characters. Quinto has also appeared on a couple of Broadway shows. With his sizzling looks, he didn't just stop at acting; he also took up modeling jobs which saw him star as a model for GW magazine.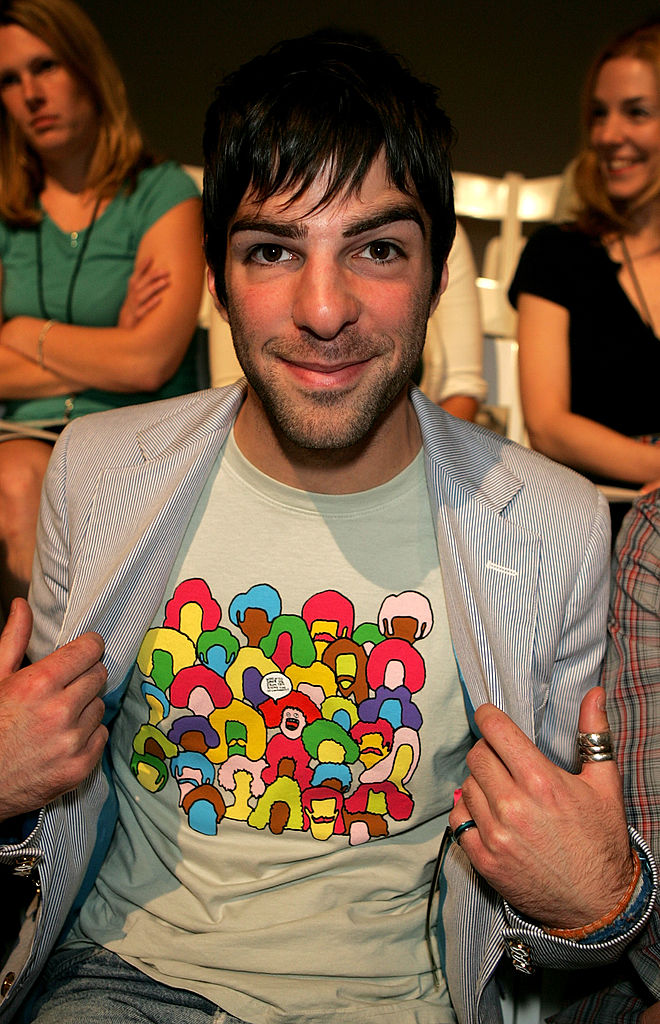 Zachary Quinto, Now
Zachary came out of the closet to declare himself as gay after the incident of Jamey Rodemeyer, the teenager who committed suicide because of the stigma he faced as queer. Before coming out, Quinto had always been an avid supporter of the LGBT community. Zachary began to date model Miles Mcmillan in 2013 before they ended their relationship in the early months of 2019.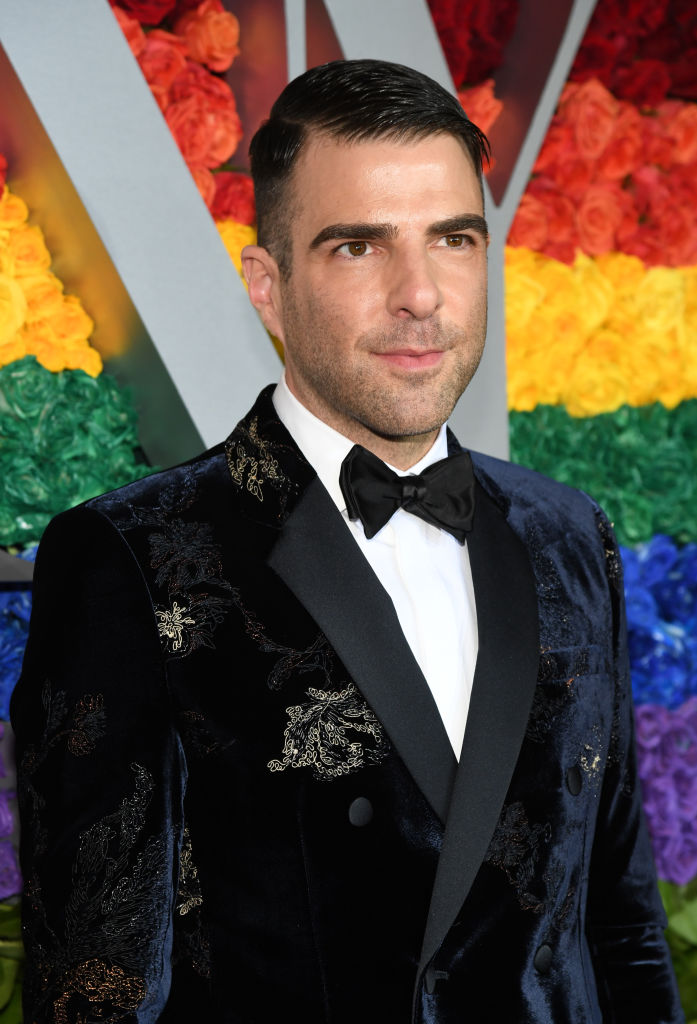 Cynthia Nixon, Then
Born in April 1966, Cynthia is an American activist and actor. For the splendid role in the movie "Sex and the City" in 2004, Cynthia received a Primetime Emmy Award for Outstanding supporting actress. She has received several awards for playing roles in several movies. Apart from acting, she is also into politics.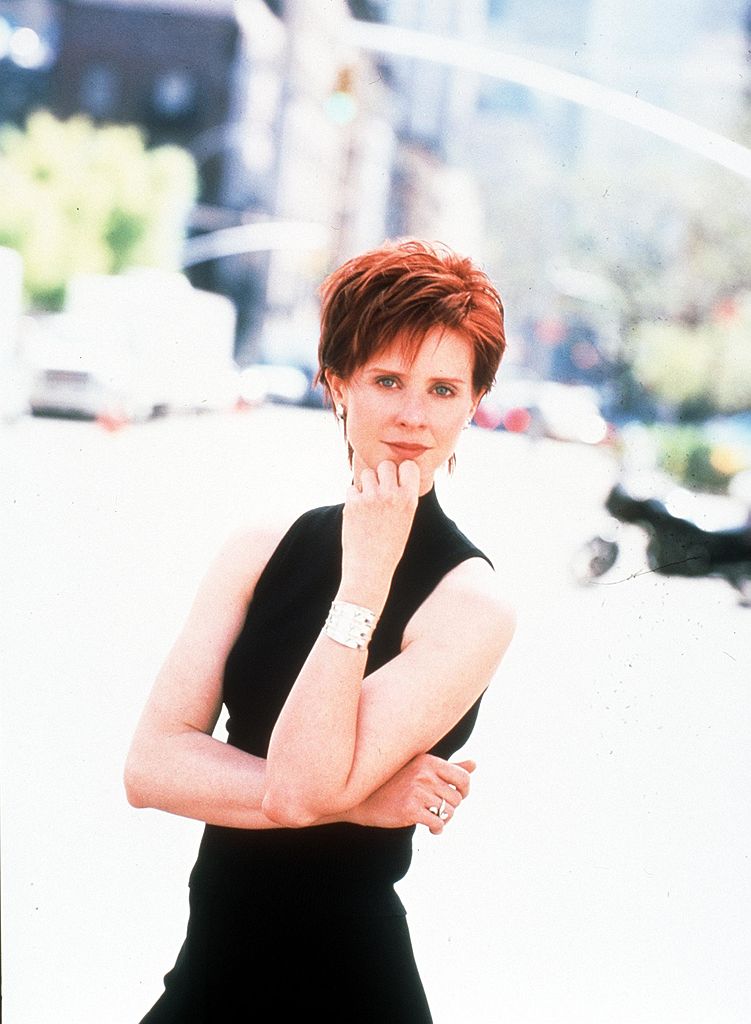 Cynthia Nixon, Now
Cynthia was married to a man from 1988 to 2003 and had two kids with him. In 2004, she would later be attracted to Christine Marinoni, after which they started dating. They got engaged in 2009 and then took it a step further by marrying each other in New York City in 2012. It was in this same year that she identified herself as a bisexual. Before her engagement, she had always been an LGBT activist.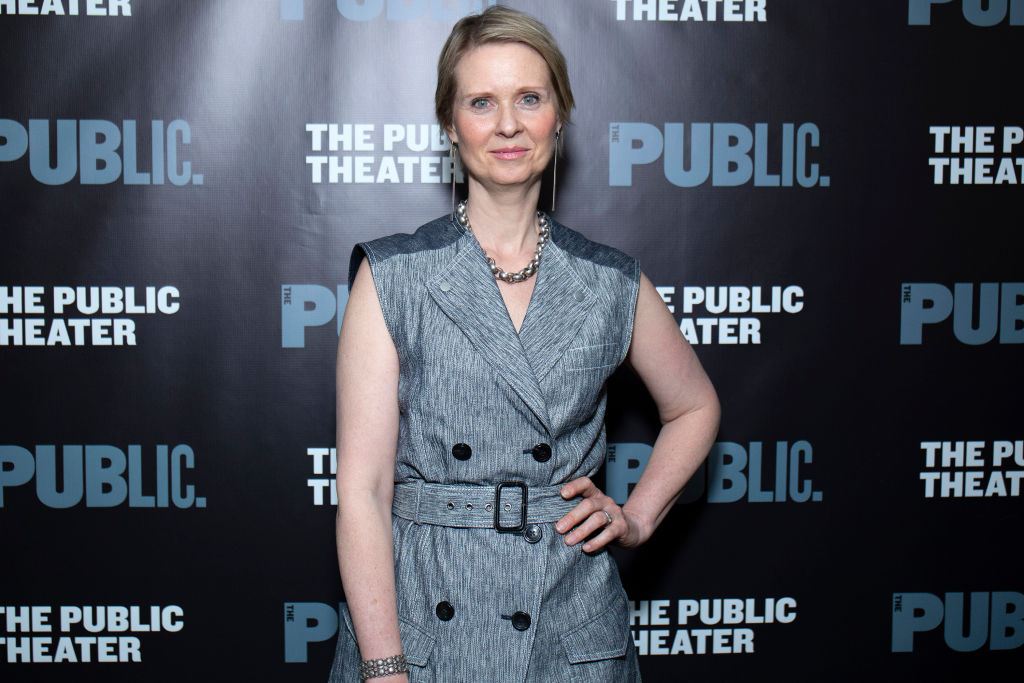 Portia De Rossi, Then
Her rise to fame came about her role as Nelly Porter in the American series Ally McBeal, a movie she won a Screen Actors Guild Award. Initially, of Australian descent, Portia would go on to become a philanthropist and a model. De Rossi is currently married to Ellen De Generes.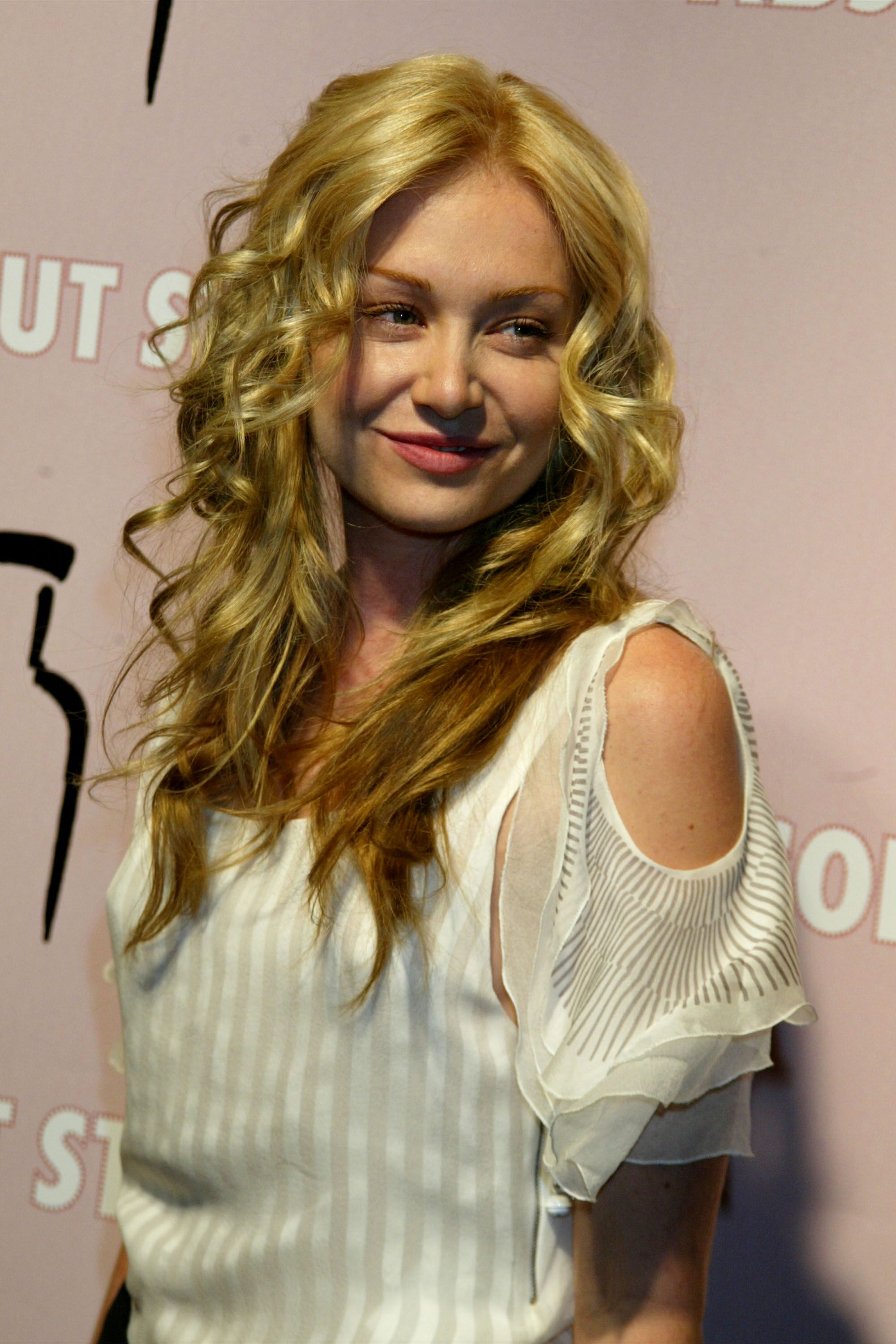 Portia De Rossi, Now
In a bid to get the green card, Portia married Mel Metcalfe, a documentary filmmaker. Even though the plan didn't work out, Portia said she didn't feel right being in that relationship. Portia claimed she knew her inclination and it was not with Mel. The star would later date Francesca Gregorini which lasted for three years. In 2008, she got engaged to Degeneres and married that same year.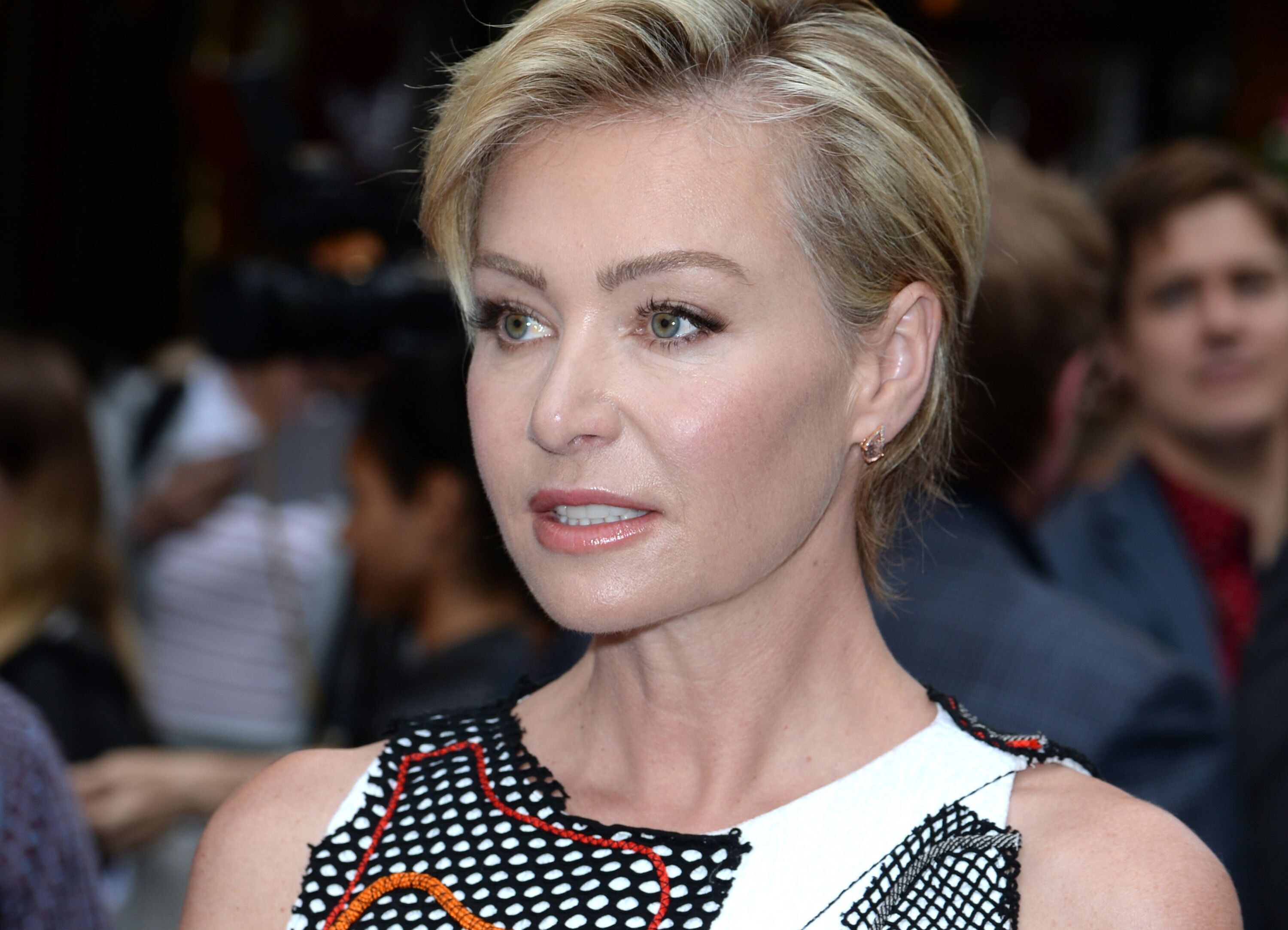 Jim Parsons, Then
He is popularly addressed by his character name, Sheldon Cooper, in the award-winning CBS sitcom "The Big Bang Theory." Jim has won many awards from four Emmy Awards to the Golden Globe Award for his role. He made his Broadway debut in the year 2011 Raking over $26.5 million in a year, and Forbes announced Jim as the highest-earning actor in 2018.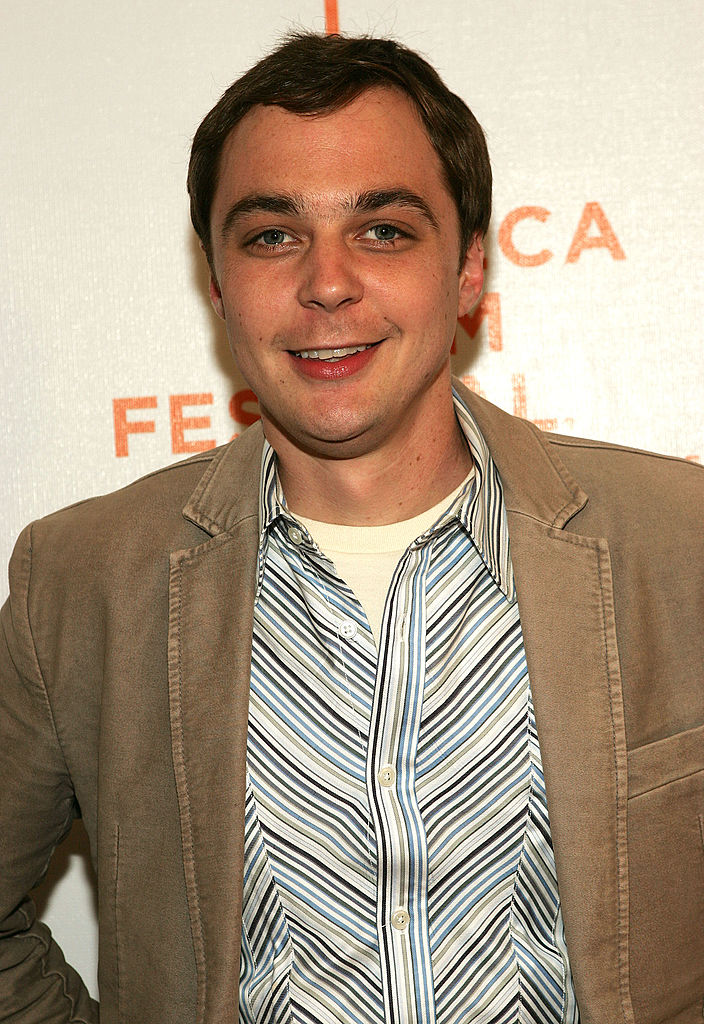 Jim Parsons, Now
In May 2012, the New York Times identified Jim as gay and that he has been in a relationship for over ten years with the art director, Todd Spiewak. It wasn't until 2013 that Jim affirmed the notion to be accurate and said they both live a boring love life. Before his affirmation, Parsons had kept his relationship private.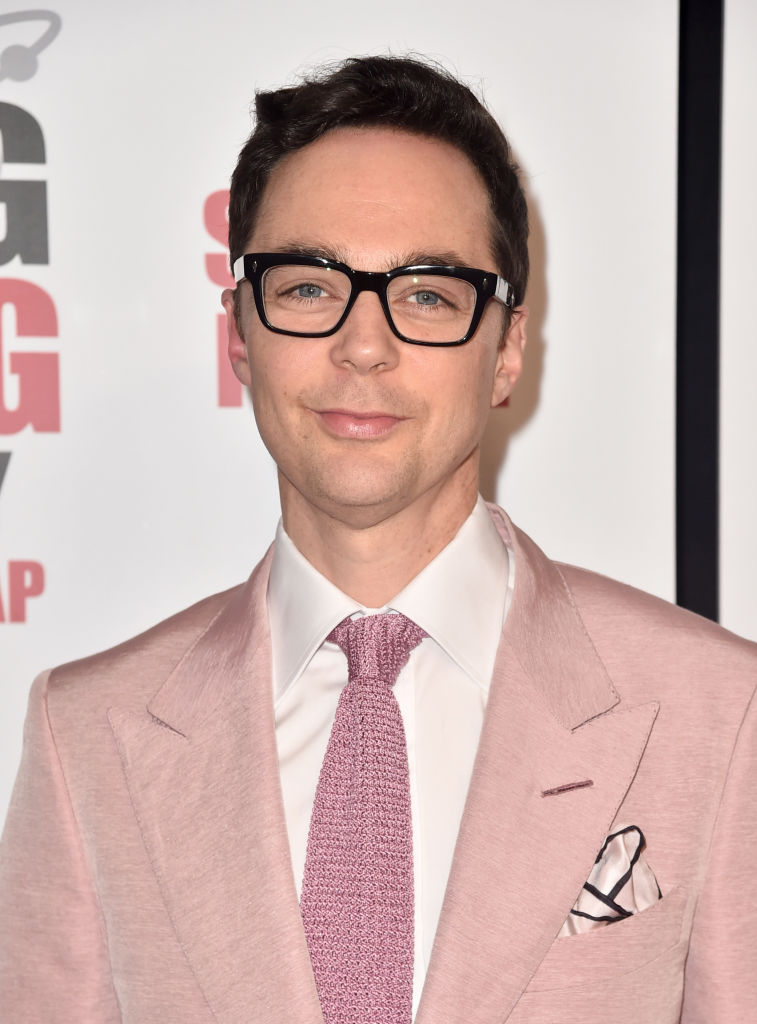 George Takei, Then
Best known for his role in Star Trek, as Hikaru Sulu, George is an actor, author, and a voice artist. With over 10 million friends on Facebook, George keeps them glued to his page with original humorous content. Having Japenese roots, Takei has helped in US-Japan relations, particularly with his involvement in the Japanese American National Museum.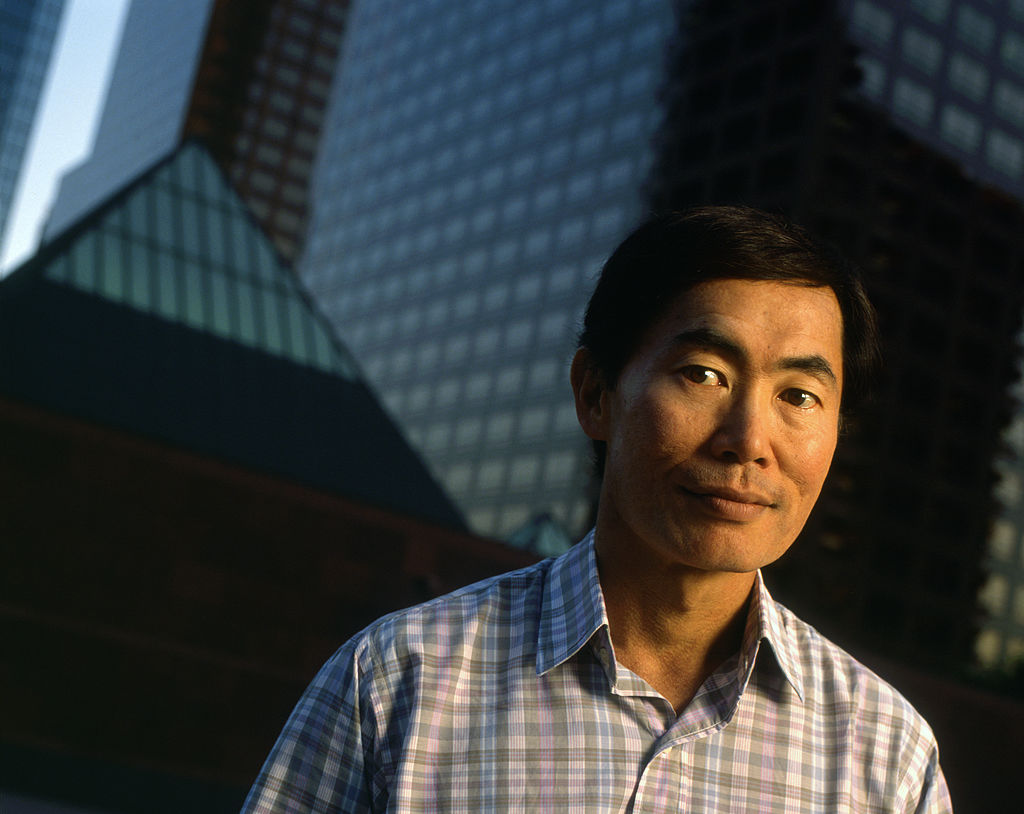 George Takei, Now
George had always been an advocate for same-sex marriage. As a proponent LGBT rights, he had always been vocal of the importance of human rights. That stand has earned him many human rights awards. Takei came out in 2005, to declare that he is gay and that he has been in 18 years long relationship with Brad Altman. They would later marry in 2008.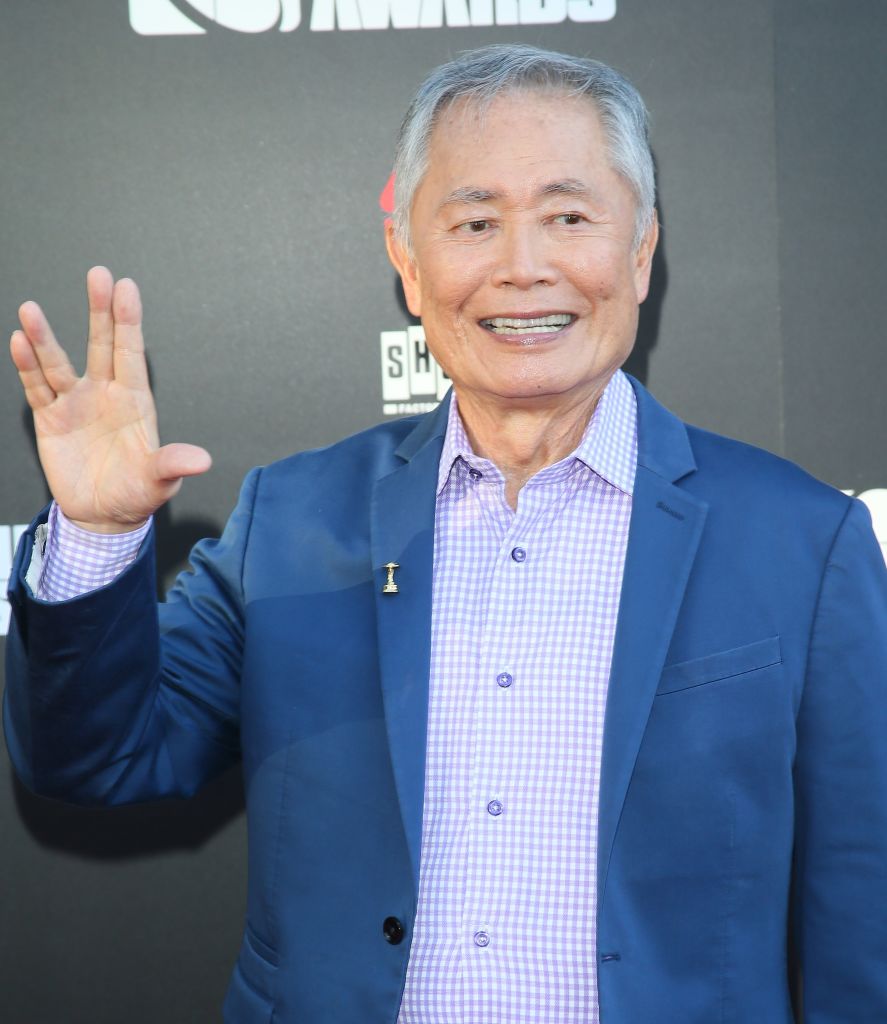 Ellen Page, Then
Page's journey to stardom can be attributed to the movie " Hard Candy" in which she starred in 2005. She would go on to receive the Austin Film Critics Association's Award for best actress. Her inquest into limelight would be the title role in Leitman's movie, Juno, where she played the part of the main actress. She would go on to receive nominations for several awards.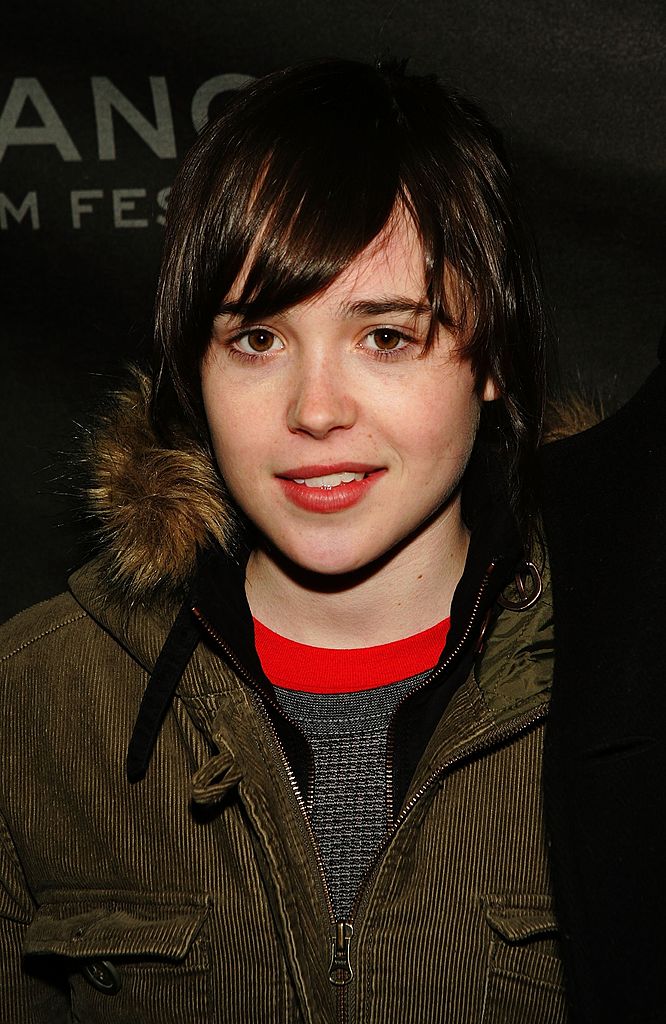 Ellen Page, Now
Ellen has always portrayed herself as a pro-choice feminist. She is a vegan and also practices yoga. She thinks religion is a way to rationalize discrimination; hence, she resolves to be an atheist. On Valentine day in 2014, Page came out as gay during her speech at a human rights campaign. She is married to female dancer Emma Portner.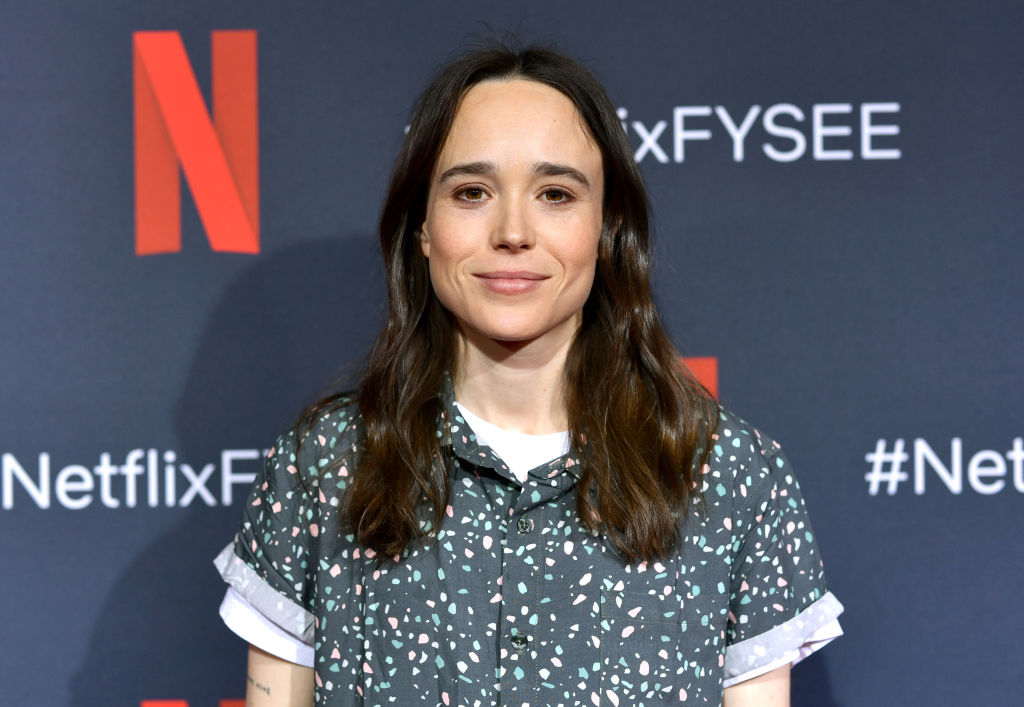 Thomas Dekker, Then
Prominent for his roles as John Connor in the Terminator: The Sarah Connor's Chronicles and as Zach in the sci-fi series Heroes, Thomas is an American singer and actor. He has made cameo appearances in over 15 movies. Asides acting, Thomas also has a penchant for music and has also produced two albums.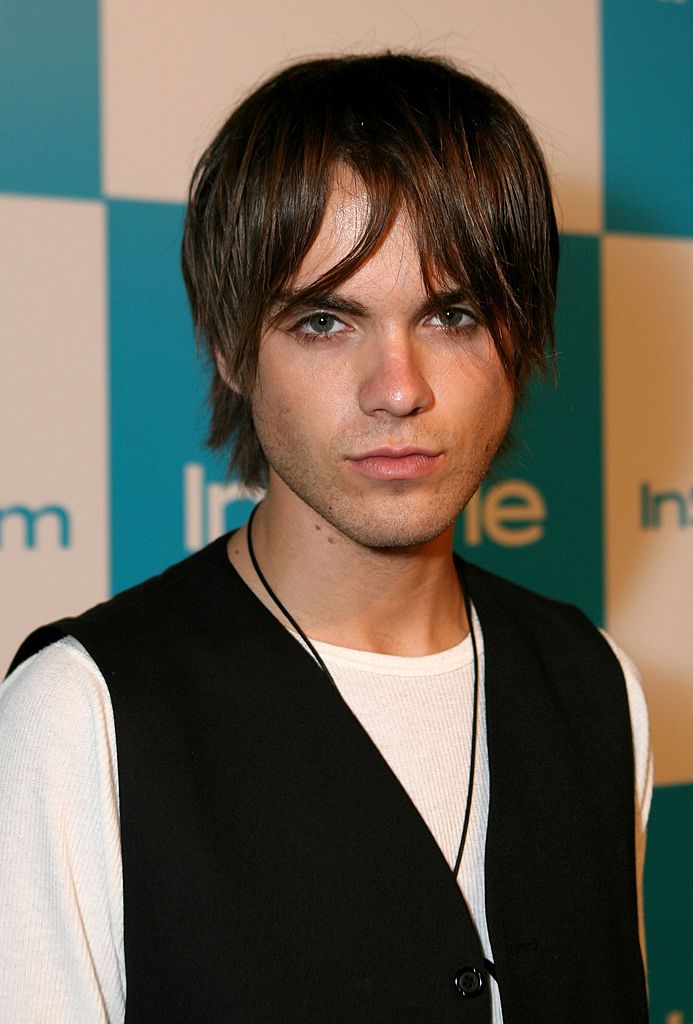 Thomas Dekker, Now
In an interview with Out magazine in 2017, Thomas came out publicly as gay. He recounted his experiences with the other gender and how he may be overdoing relationships with them. Also, Thomas had to say all these due to the mounting speculations surrounding his sexuality. He is married to Canadian actor, Jesse Haddock.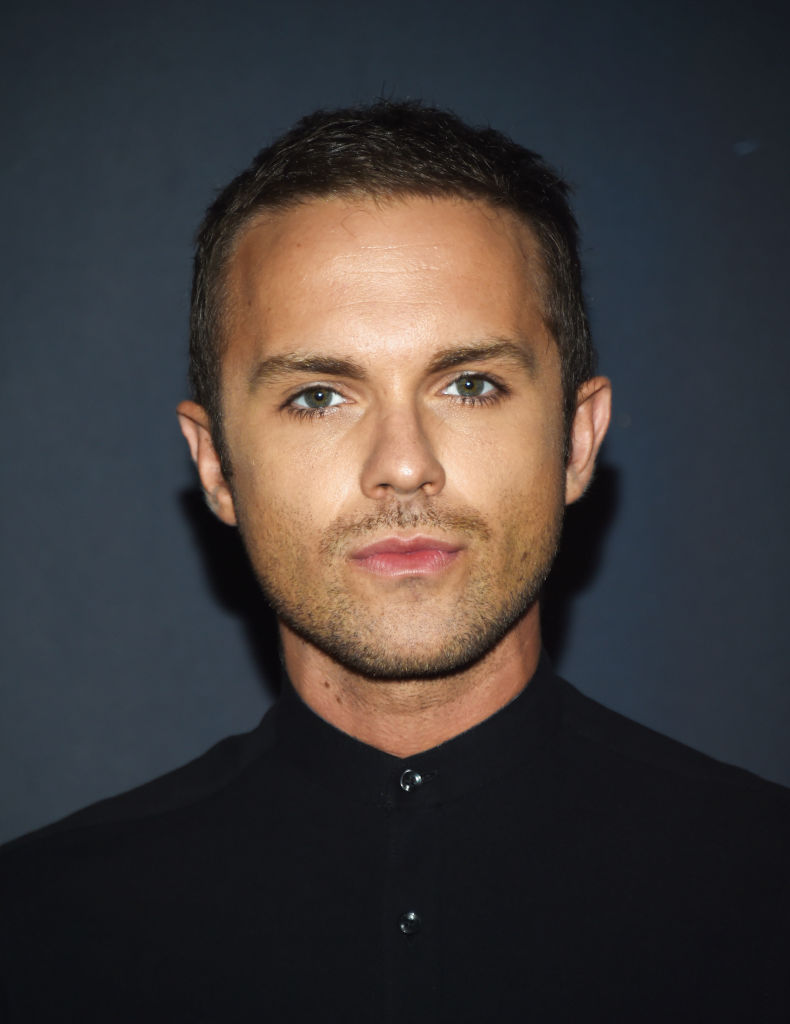 Colton Haynes, Then
Born July 13, 1988, Colton is best known for his role in the MTV drama series, Teens Wolf, where he played both a villain and a hero. He also featured in the superhero television series, Arrows. When he is not on set, Colton performs as a model.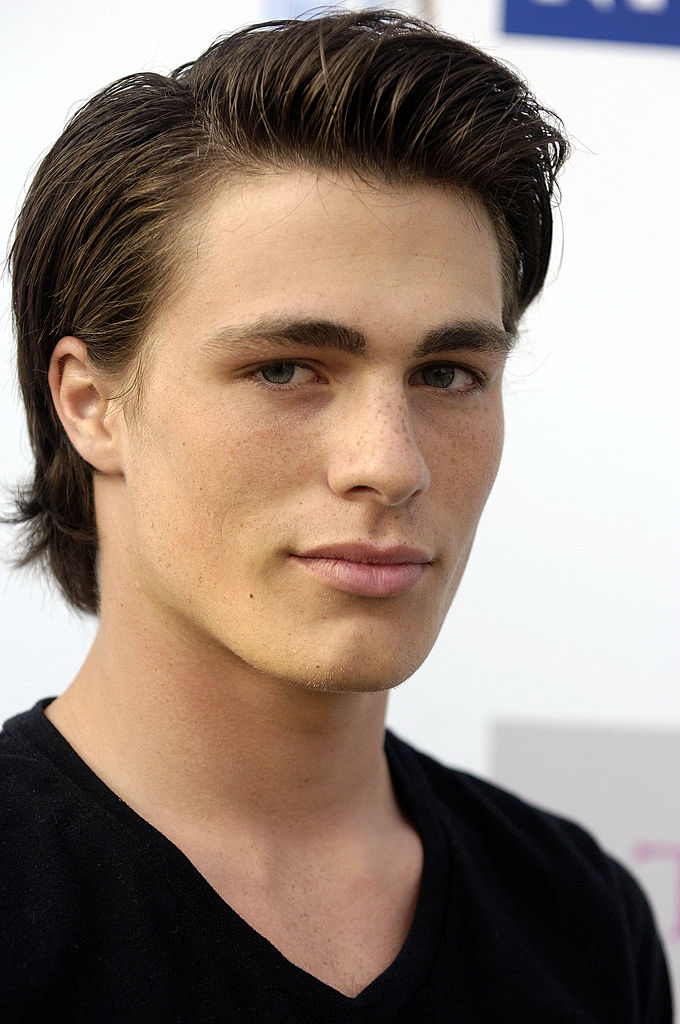 Colton Haynes, Now
Haynes put to bed speculations regarding his sexuality in 2016 after he gave a blunt reply to comments on photos about gay people. His opening up about the issue made people believe that he was genuinely gay, considering how his response tilted towards the acceptance of being gay. Haynes openly announced on May 2016 of his sexuality in an interview with Entertainment weekly. He recently had a divorce with florist Jeff Leatham.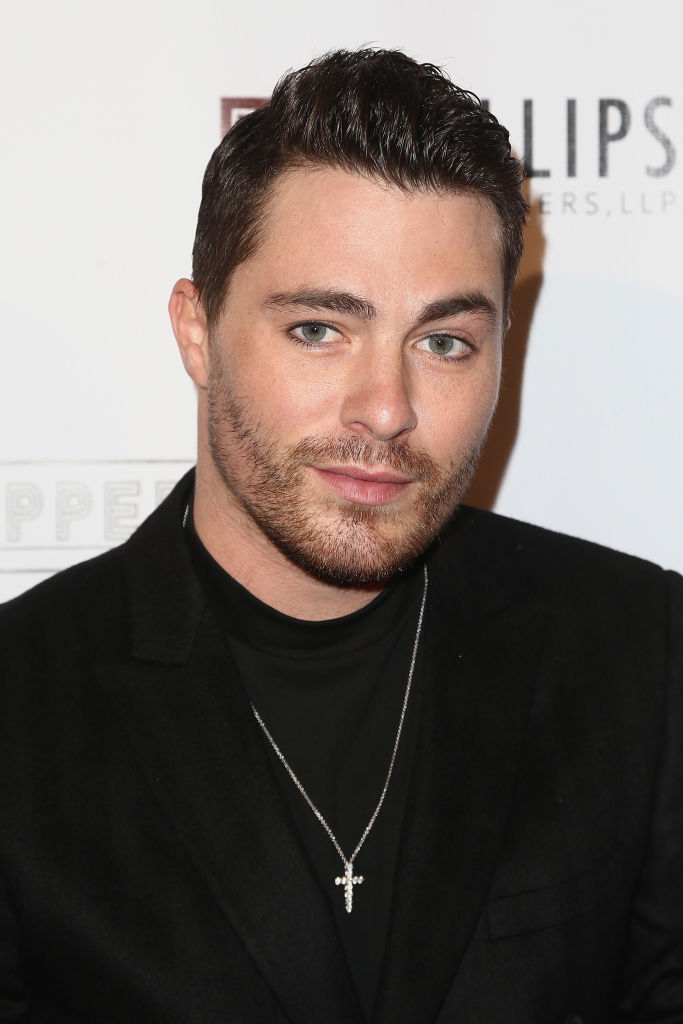 Maria Bello, Then
Best known for her role in the medical drama ER as Doctor Anna Del Amico, Bello has appeared in several other movies. Apart from acting, Bello also finds time to produce and write. Bell became a founding member of the CQ Matrix company, an organization that was established by her would-be life partner - Clare Munn.
Maria Bello, Now
In her past relationships, Maria had a son with her ex-boyfriend, Dan McDermott. In 2013, she published a book with the title: Whatever... love is love: Questioning the labels we give ourselves. A book she wrote about her lover and life partner Clare Munn. Today, they are happily married.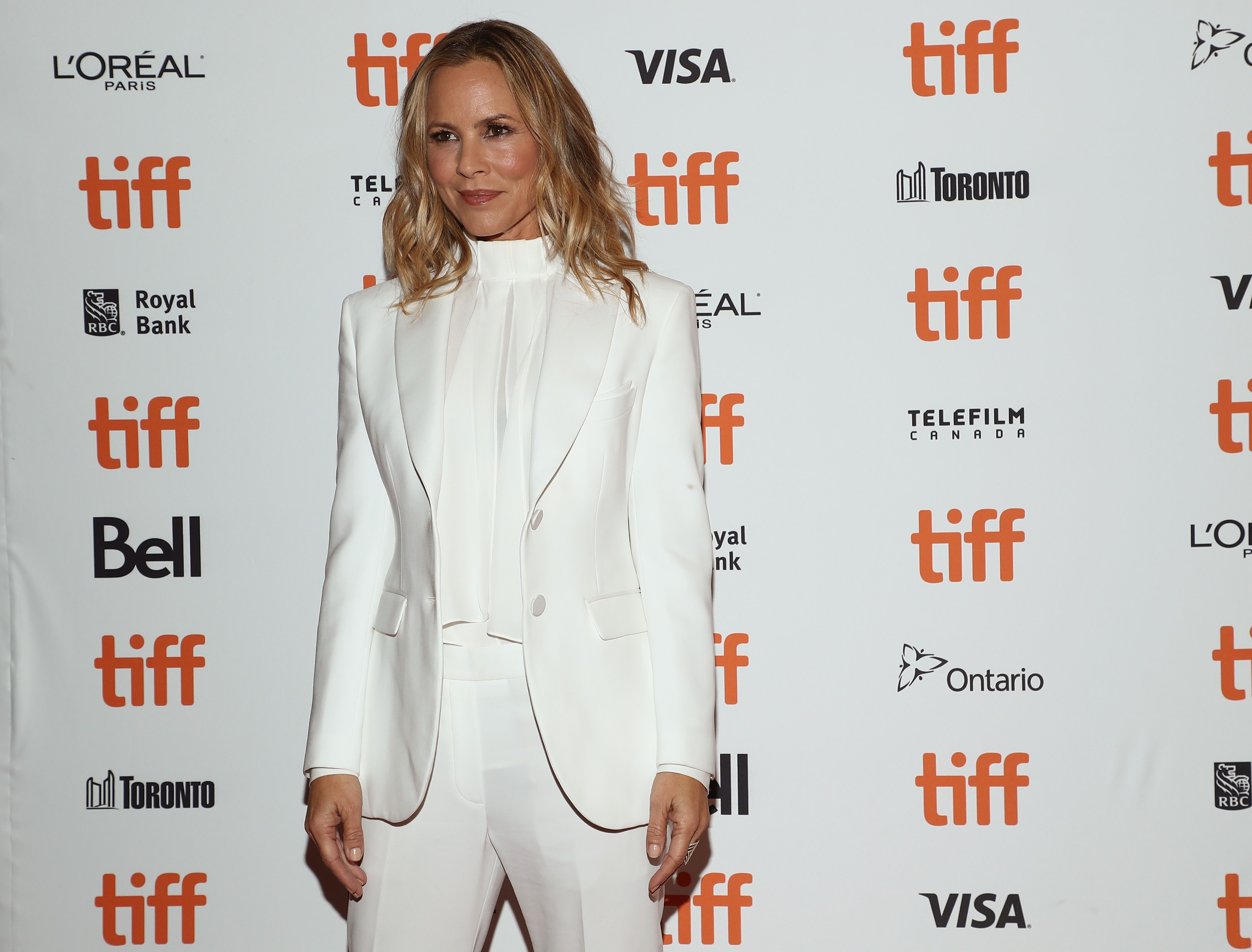 Matt Dallas, Then
Best known as the lead actor in the ABC Family series, Kyle XY, Dallas is an American actor born on the 21st of October, 1982. Dallas has starred in several movies playing different roles that fascinate many people. Among many of the film in which he starred in is the supernatural horror movie; Along came the devil.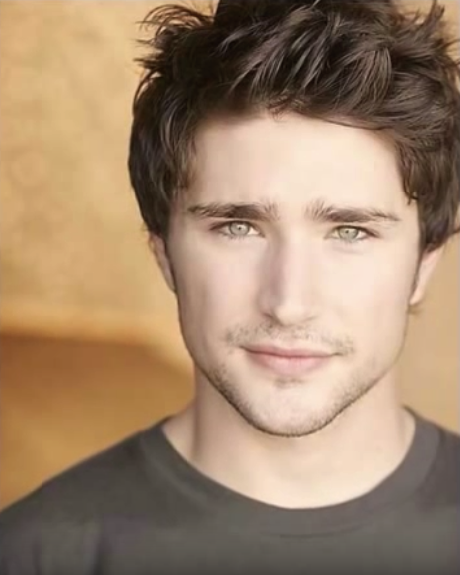 Matt Dallas, Now
Dallas showed an interest in acting at the tender age of 12, and he hasn't looked back since then. His sexuality has always been known as gay. He courted a couple of other guys before he decided to marry Blue Hamilton in 2015. Together, they have been able to adopt a boy.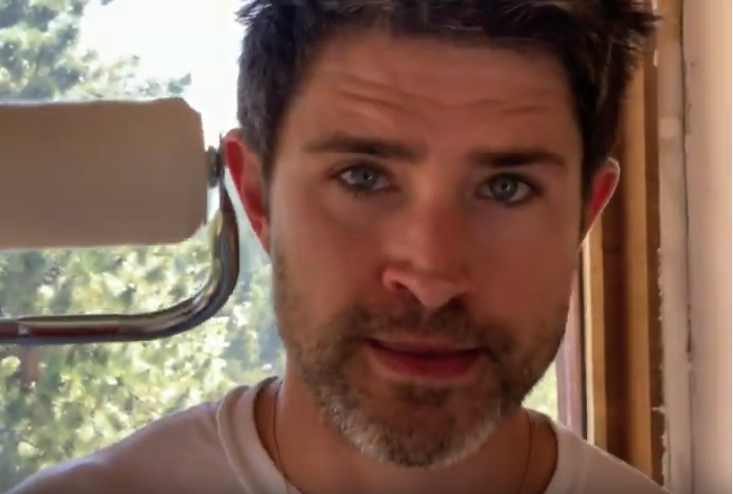 Sean Hayes, Then
An astute producer, comedian, actor, singer, and multiple awards winner, Sean has been able to care a niche for himself. Having won a Primetime Emmy Award and being nominated six times for the Golden Globe Awards, it is safe to say that Sean is one of the finest actors around. Sean runs a production company that produces several shows.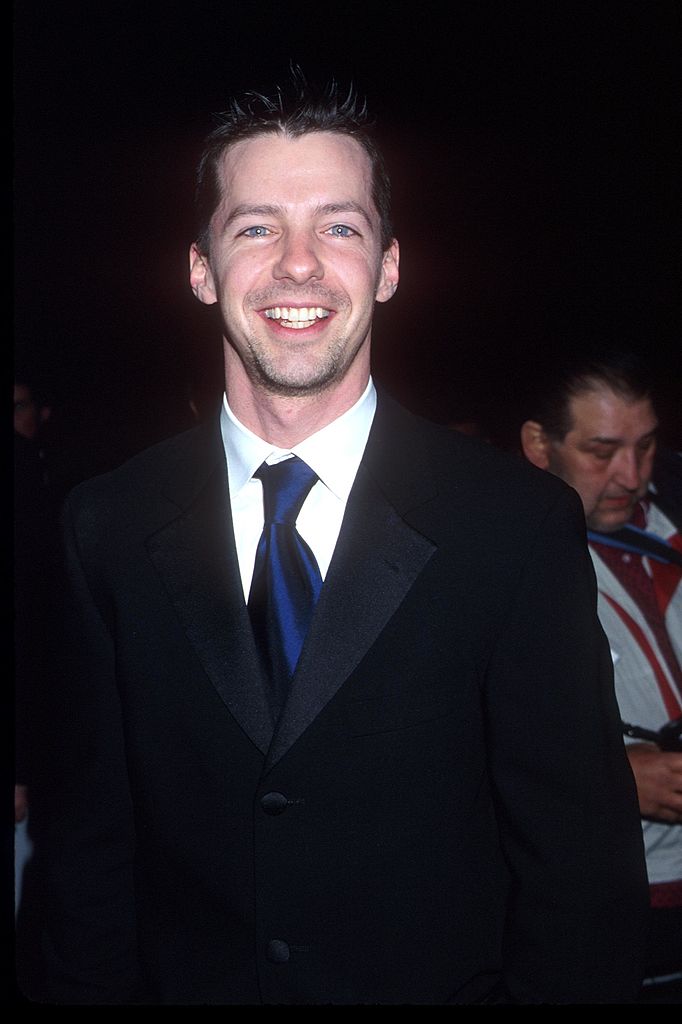 Sean Hayes, Now
He's given a sole reason for refusing questions that border around his sexuality being that he wants his audience to have an open mind about his roles. In 2014, Hayes got married to his partner of over eight years, Scott Icenogle. He has also claim to have been heavily involved in gay rights activism.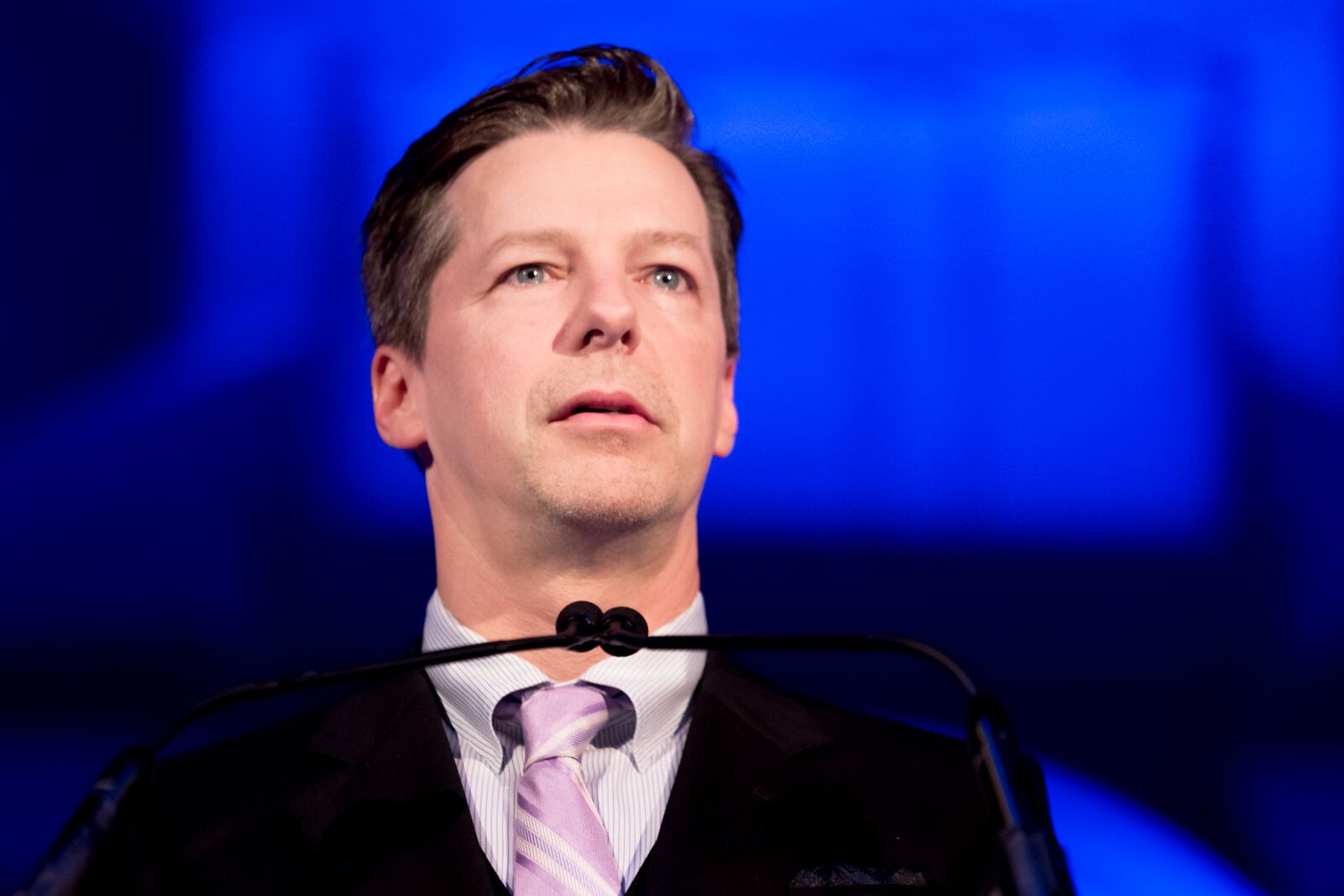 Barry Manilow, Then
With over 50 years worth of experience in music arrangement, music production, songs writing, Manilow has wowed many for his prolific musical ingenuity. Manilow has written and performed songs for many big corporations. He has also been nominated for the Grammys and has won one as a producer.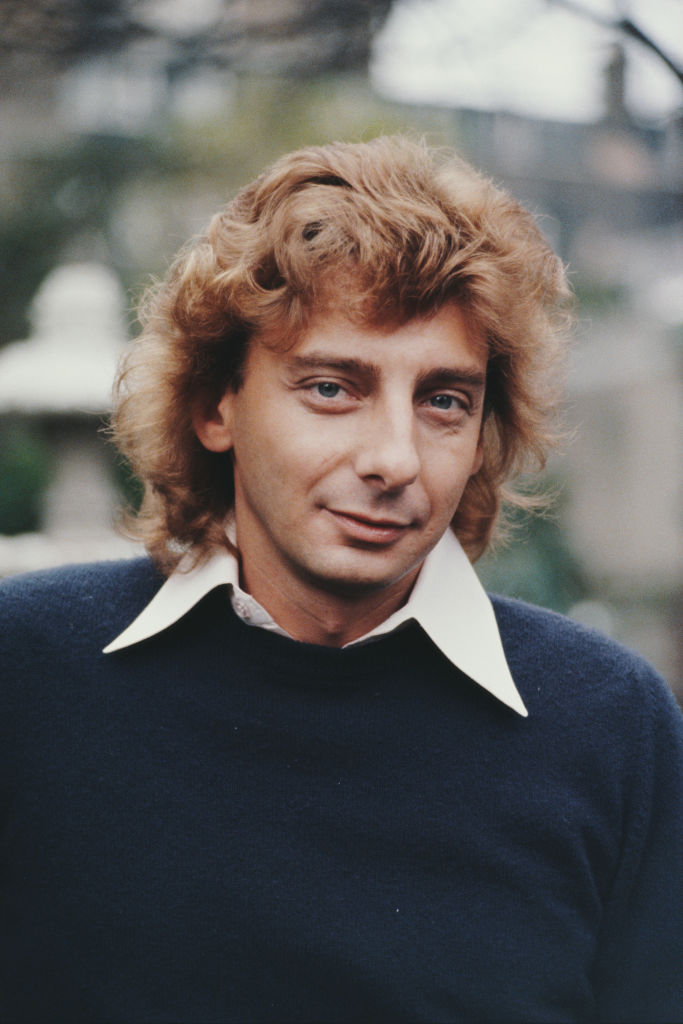 Barry Manilow, Now
Earlier in Manilow's life, he married his childhood sweetheart Susan Deixler in 1964. But after one year, Manilow ended the relationship on the basis that he was in pursuit of his musical career. As far back as 1978, Manilow fell in love with Garry Kief. They had to wait for same-sex marriage to become legal in 2014 before they married. Manilow always says the reason he kept his orientation silent was the fear of disappointing his female fans. What a man!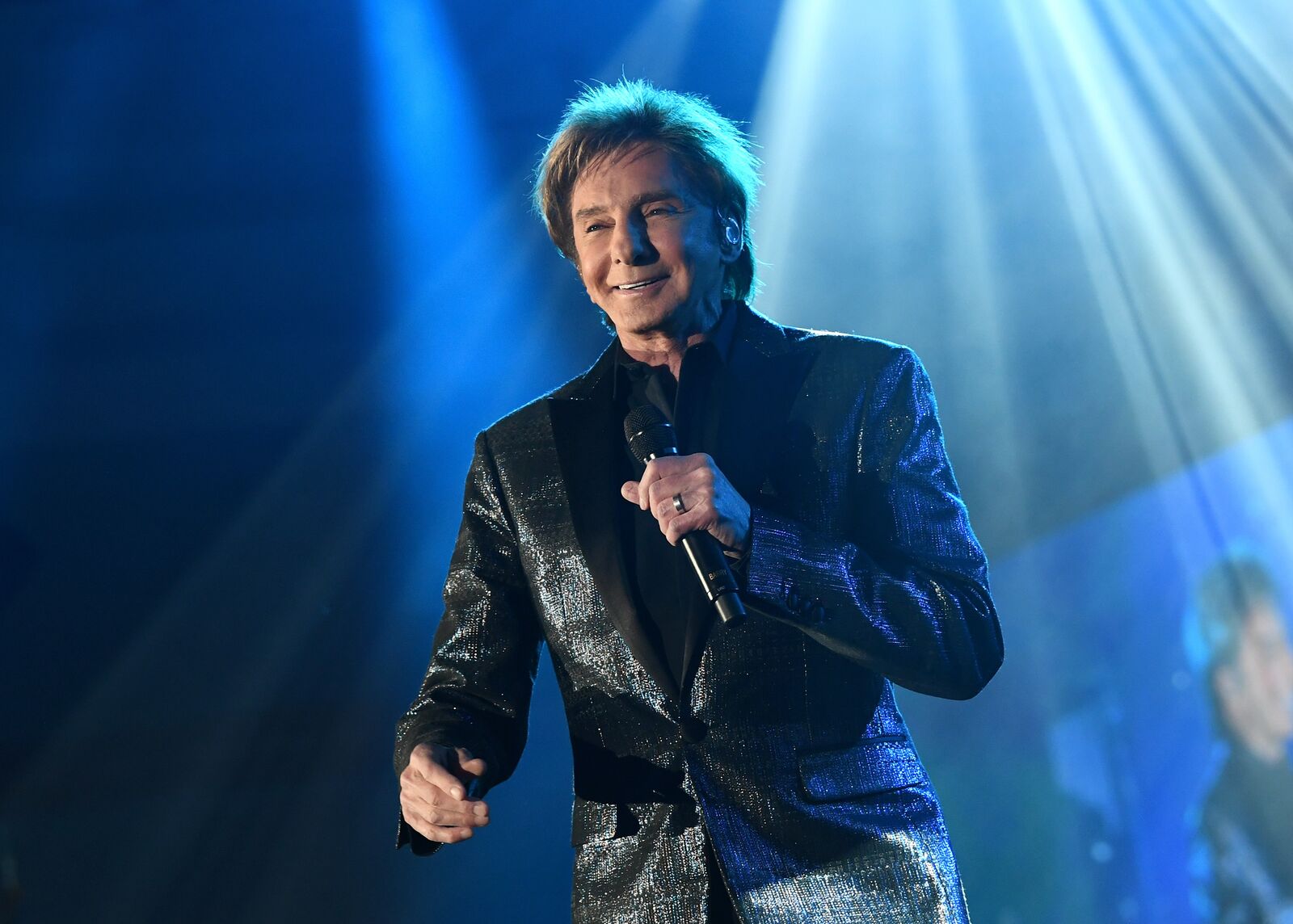 Boy George, Then
A first look at George, one would think his age corresponds with his looks. But we'll, George is well into his fifties, and he is a singer, Disc Jockey, Songwriter, and a fashion designer. He is the lead singer of the famous pop band, Culture Club. George is known for his beautifully distinct voice, and his genderless looks.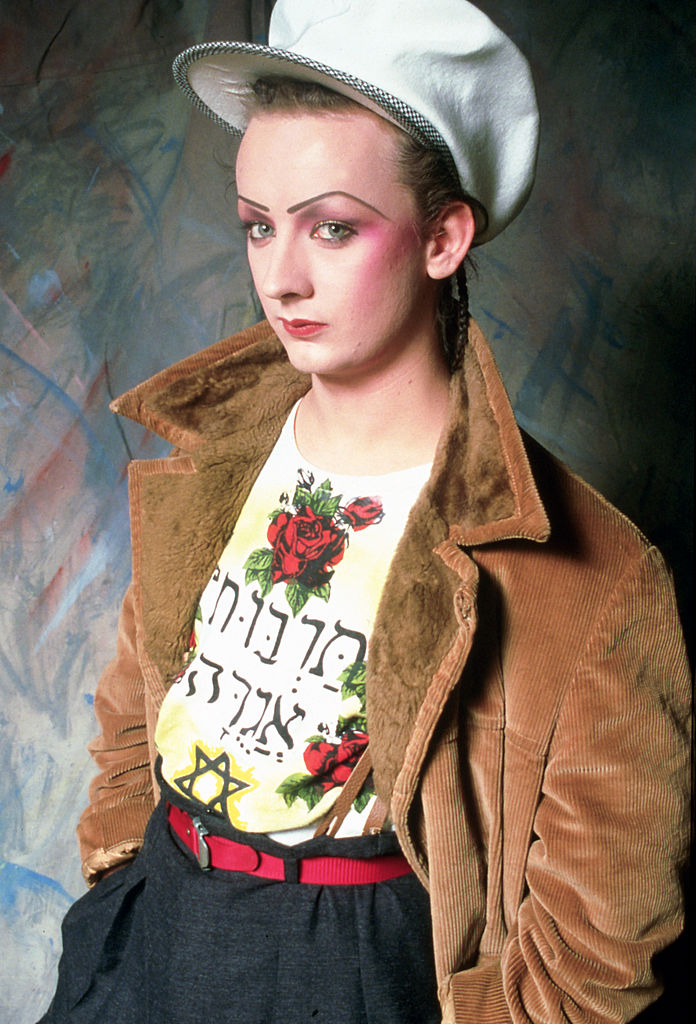 Boy George, Now
Speculations were always meant to arise about his sexuality given his flamboyant unisex looks. When asked about his sexual orientation, George often replied by saying he is bisexual and has had several relationships with both genders. In 2008, he talked about his first discovered that he was gay in a documentary.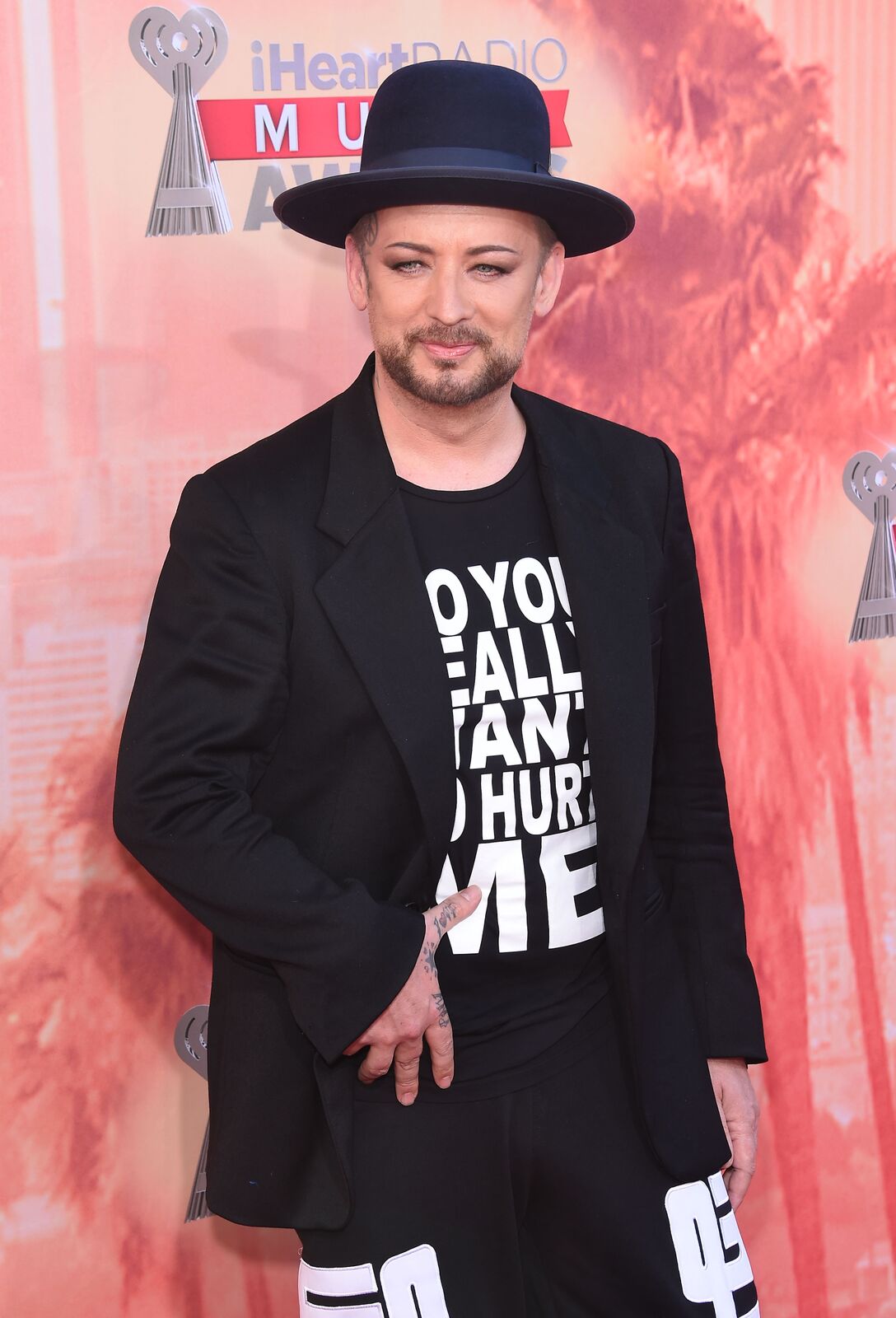 Sarah Gilbert, Then
Best known for her role as Darlene Conner in the sitcom Roseanne, Gilbert is an American actress with multiple awards under her belt. She also made cameo appearances in the CBS series, The Big Bang Theory. Sarah also is a TV host and has anchored several TV shows.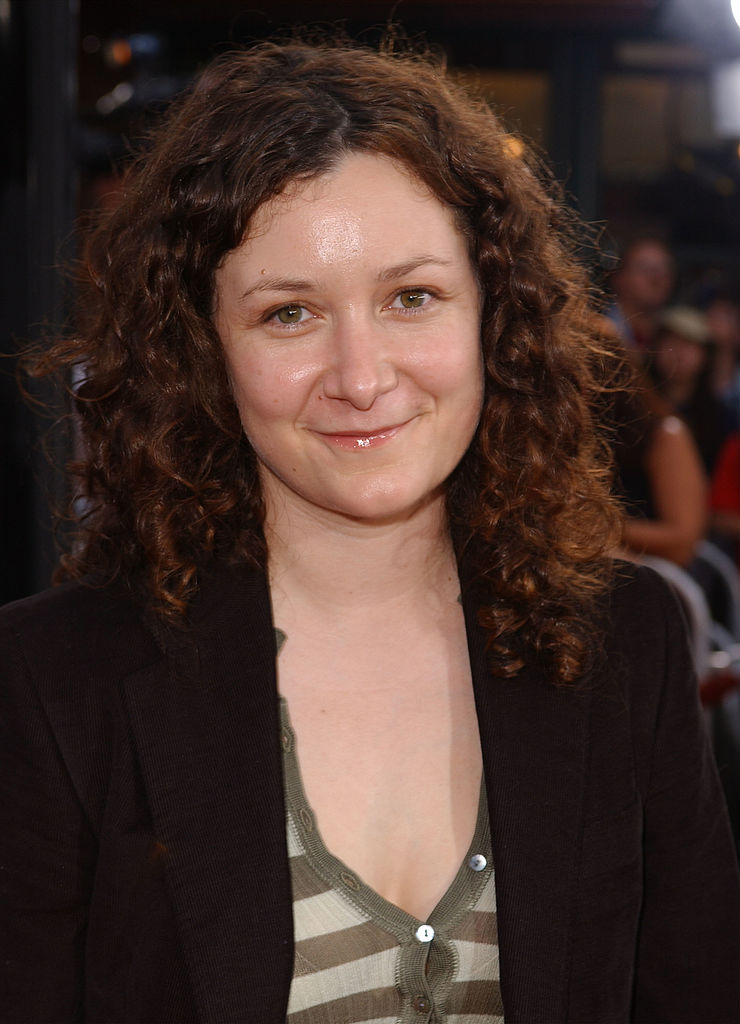 Sarah Gilbert, Now
In her teenage years, Sarah got into a relationship with John Galecki, a role similar to what they played on screen in The Big Bang Theory. As time passed, she would later find out that she was attracted to women. Sarah was careful not to disclose her sexuality to the public. In 2010, Sarah confirmed that she was a lesbian on her show.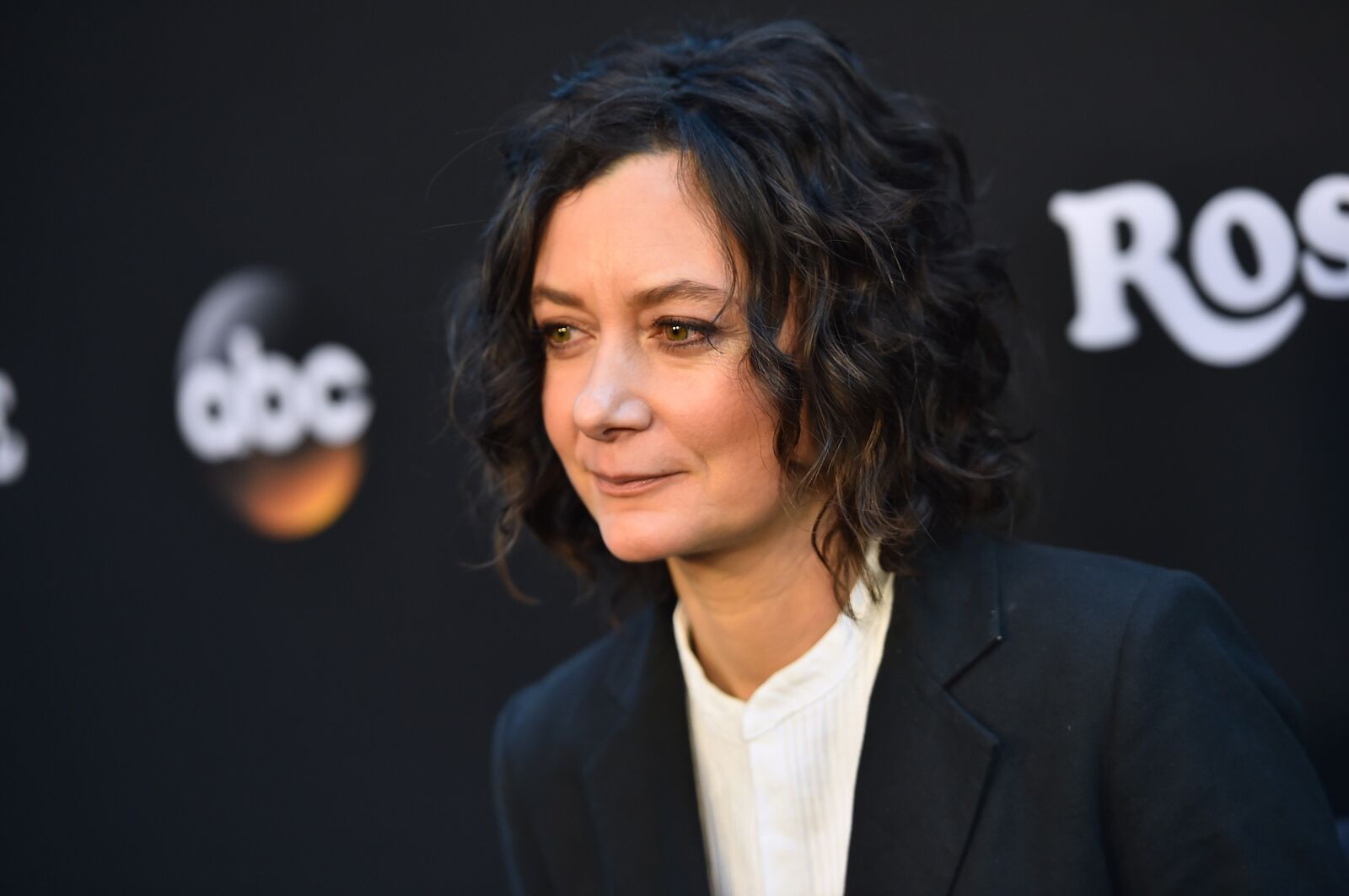 Rupert Everett, Then
Rupert is an English singer, writer, and actor. He first burst into the limelight in 1981 with his role as a gay pupil in the movie, Another Country, and this role earned him his first BAFTA nomination. In his subsequent characters in films, he would later be nominated for several awards.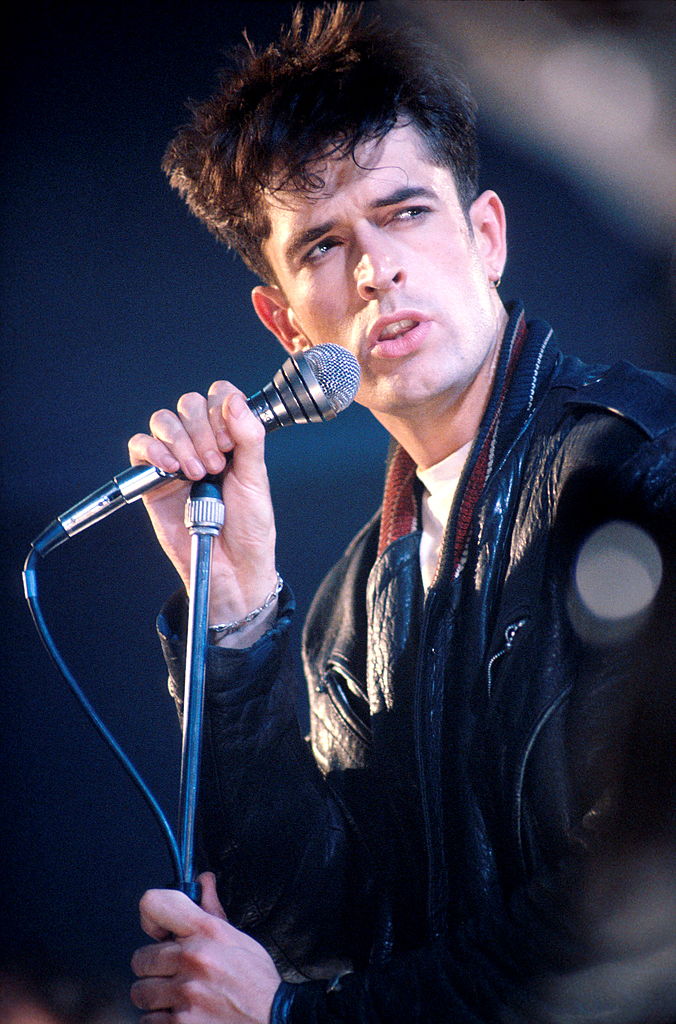 Rupert Everett, Now
Everett has always been gay, and he hasn't hidden it from the public. He has actively involved himself in tackling legislation laws that discriminate same-sex relationship. While he is an actor, Rupert has always used his writing skills in articles expressing his displeasure at some of the rulings which he often said violated human rights.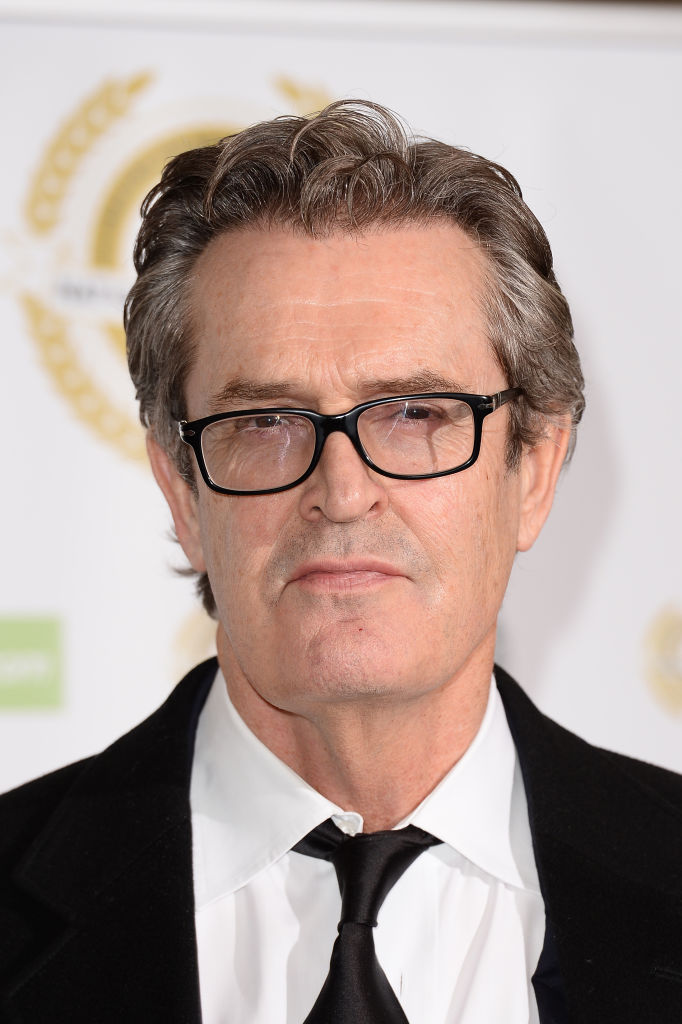 Click 'Continue reading' to find out how Albert from 'Little House on the Prairie' looks now. He is 52 years old and looks more handsome than ever!