Euphoria Cast's Real-life Couples
The TV drama series Euphoria premiered this summer and it immediately became a hit. Everyone loved it so much that it was renewed for the second season almost immediately. While we're looking forward to the continuation of the story, let's see what its cast members are doing in real life! Who are they dating? What do they think about fame? Let's find out!
Hunter Schafer as Jules Vaughn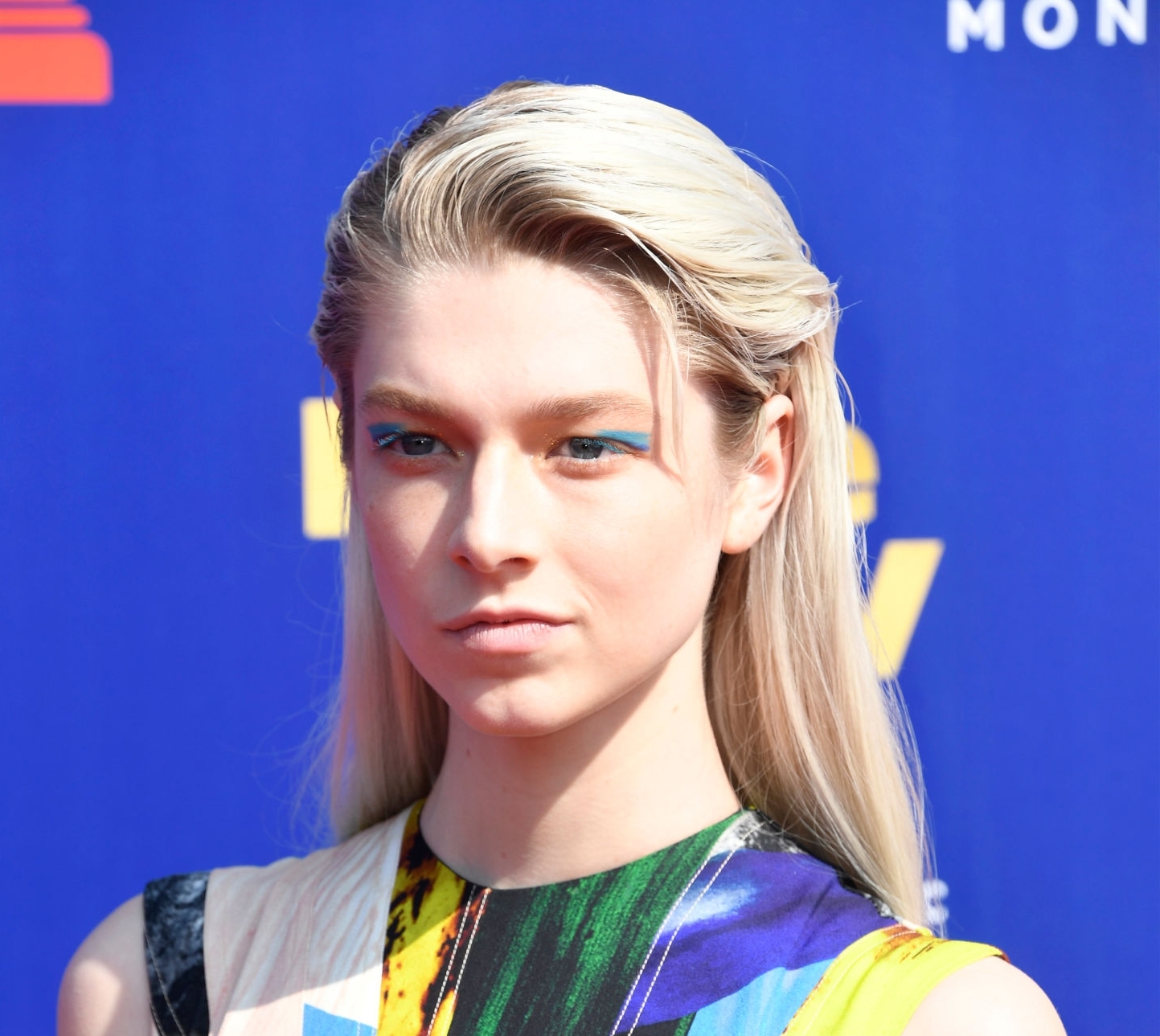 Oh, Jules, if only you knew how many hearts you've broken...
Schafer is an American model, actress, and artist, who is only 20 years old. Besides, she is an LGBT rights activist and a transgender woman. Before her role in Euphoria, she had not starred anywhere and had been mostly famous for her modeling career. Schafer modeled for such famous brands as Dior, Miu Liu, Tommy Hilfiger, Vera Wang and Marc Jacobs.
Speaking to Variety about her role of Jules, Schafer revealed:
"There need to be more roles where trans people aren't just dealing with being trans; they're being trans while dealing with other issues. We're so much more complex than just one identity."
Three years ago, when she was 17, the Raleigh native was the youngest plaintiff in the ACLU's lawsuit against the state of North Carolina for its discriminatory "bathroom bill." 
Hunter went all the way from a high school student activist to a successful model, designer, and outstanding actor.
"I have not acted before and was not planning on it really either," she candidly revealed in an interview with Entertainment Weekly. "I was modeling for about a year in New York and had my sights set on fashion school afterward."
Besides starring in the show, Hunter also actively participated in creating her character Jules.
Angus Cloud as Fez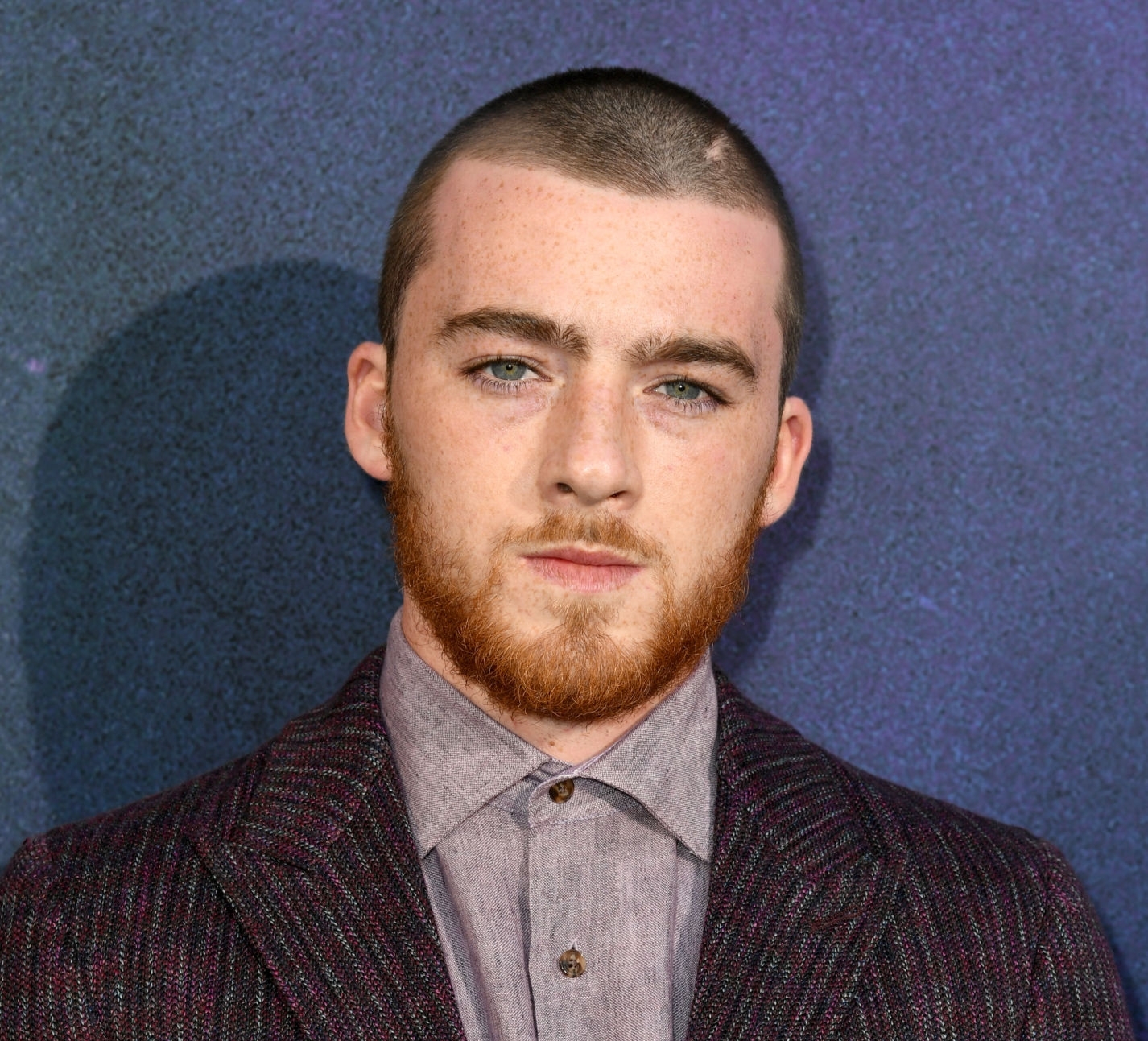 From the very first episode of the series, Fez has been portrayed to be rather a different dealer. It seemed he was actually worried about Rue and got sad every time she bought the stuff from him.
A tragic coincidence of Fez's character is only supported by the fact that he is of odd resemblance to Mac Miller, the late American rapper who, sadly, passed away a year ago. Of course, such a weird coincidence freaked Mac Miller's fans out.
Cloud decided to become an actor when he was a child and enjoyed watching TV with his mom. Euphoria's Fez was the first role of Angus Cloud. He has recently graduated from the School of the Arts and has not appeared on big or small screens yet. 
Angus is a shy person and he doesn't reveal anything about his personal life. Gee, we don't even know the names of his parents! And, obviously, we have no idea about his girlfriend. 
Sydney Sweeney as Cassie Howard
Euphoria's cast seems very tight, which is so awesome. It is no wonder they get along so well, as all of them are about the same age.
Sydney shared a lot of photos of the cast members hanging out together and they all look very sweet! Not only has the young actress won our hearts with her acting skills demonstrated in Euphoria and The Handmaid's Tale, but she's also starred in Once in Hollywood!
How surprising is it that Sydney is rumored to be in a romantic relationship with the star of the new Tarantino movie, who is 34 years older than her?!
Of course, it's Brad Pitt we're talking about! The paparazzi say the two spent a lot of time on the set together, and Pitt even expressed his willingness to work with the young star. But we think that the actor was just supportive of his young colleague and they aren't involved romantically.
Eric Dane as Cal Jacobs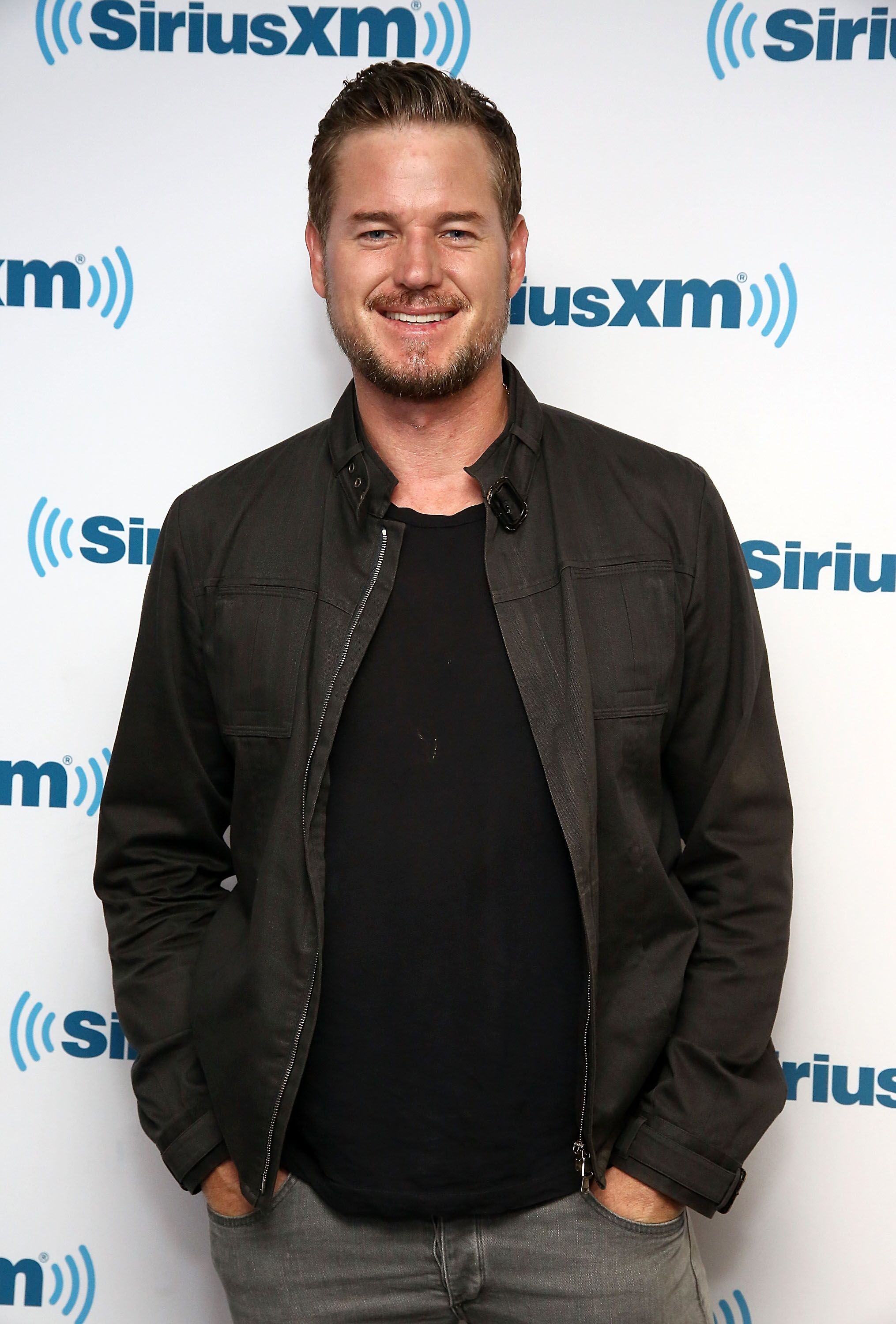 Eric Dane, known for his role in Grey's Anatomy, portrays quite a remarkable character in Euphoria, who is hiding a part of his life.
The actor's private life is rather complicated, too, as he's got a difficult divorce and a depression on his list. He married Rebecca Geyheart in 2004 soon after they'd started dating. Since then, Eric and Rebecca have faced some serious struggles.
In February 2018 the former couple announced they were about to divorce; however, they promised to put their daughters, Billie and Georgia, first.
They said in a joint statement: "After 14 years together we have decided that ending our marriage is the best decision for our family. We will continue our friendship and work as a team to co-parent our two beautiful girls as they are the most important thing in the world to us."
It happened a year and a half ago, and the former spouses seem to be doing great raising their children.
"My ex Eric and I, we are friends and we are doing our best to co-parent and maintain a family, even though we're not married. Legally we're still married, but separated," Rebecca said.
Good for them! Not all divorced couples are able to do it.
Barbie Ferreira as Kat Hernandez
Kat is one of the most interesting characters on the show, and we think this role is great for Barbie!
Ferreira is a model who promotes body positivity. Just like her character, Kat, Ferreira has used the Internet to her advantage. On her Instagram page, which, by the way, has more than half a million followers, the girl sets an example of how one should treat their body.
Barbie is very secretive about her love life. She prefers to keep her boyfriend details all to herself.
In one interview, back in 2015, the actress spoke about a guy but never mentioned his name. However, 4 years passed since then, and things might have changed. The only thing that didn't change is the actress's unwillingness to talk about her personal life, which is totally understandable. 
Jacob Elordi as Nate Jacobs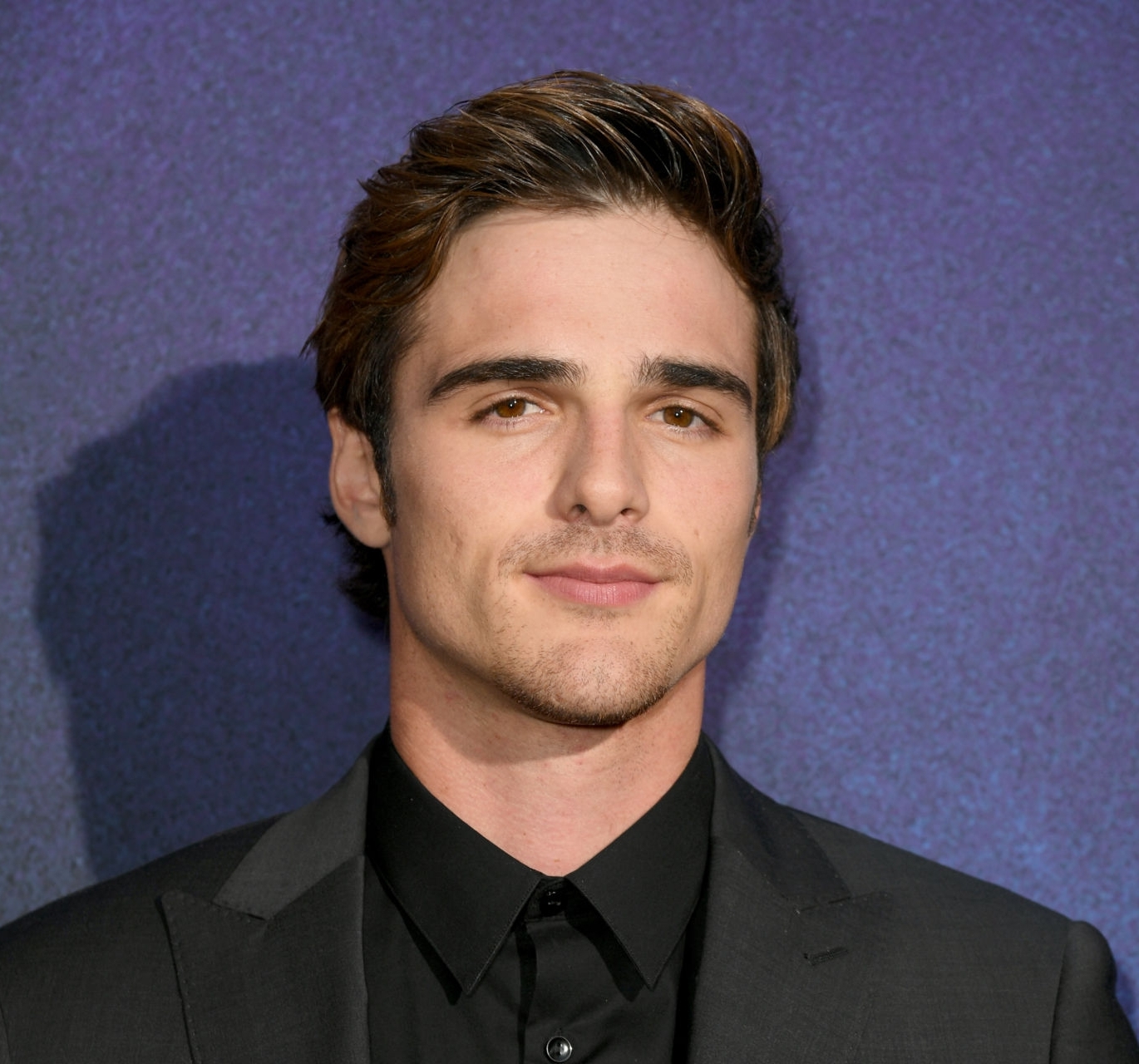 In Euphoria, football-playing, fickle jerk Nate Jacobs is portrayed by Jacob Elordi. He also played another bad boy, toxic, controlling Noah Flynn in The Kissing Booth.
"The Kissing Booth was the first film I ever made — it was sort of my ticket to Hollywood, so I was really grateful for that," he revealed
Thankfully, in real life, the actor is nothing like his characters from Euphoria and the Netflix movie.
Although Elordi is rather secretive about his private life, he has gone public with at least one of his relationships before. He met Joey King during the filming of The Kissing Booth in 2017, and soon after that their on-screen romance developed into a real-life relationship.
However, they broke up after 2 years of dating. After their break-up, Jacob deleted almost all of his Instagram posts.
Alexa Demie as Maddy Perez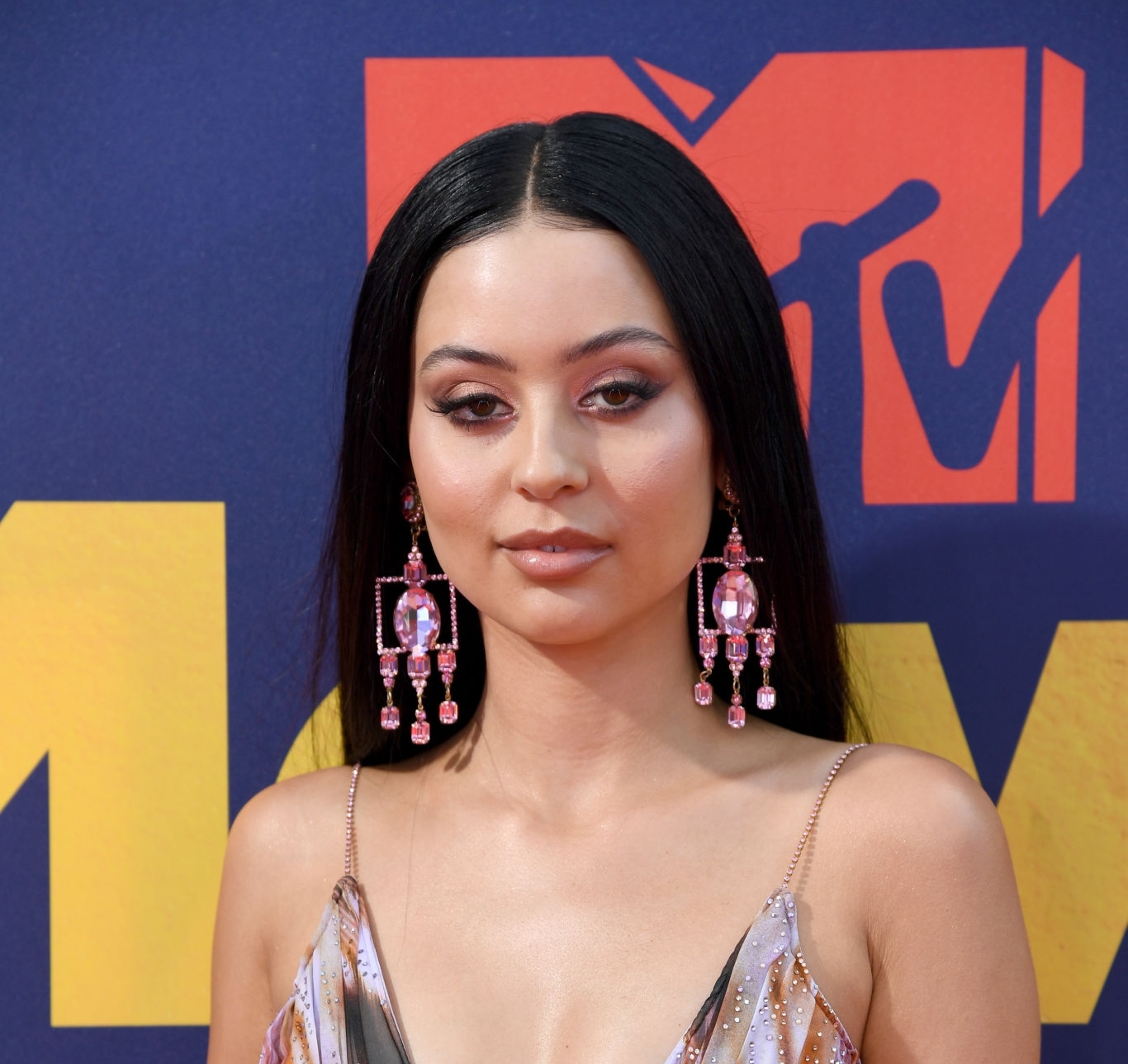 Now, let's talk about the actress who portrayed Nate's girlfriend, Maddy.
Growing up in LA had its influence on Alexa Demie, and she has been involved in the arts since she was a little girl. She did music, acting, and even fashion, having launched the line of glasses in high school! Alexa even made a costume for Nicki Minaj in one of her earlier videos. Ironically, Demie scored her role on Euphoria through another missed opportunity.
"I auditioned for [director] Augustine Frizell's film Never Goin' Back a year before the Euphoria audition, and I was about to get the role and I didn't," Demie said. "But she e-mailed me and said, 'i love you, we are going to work together.'
A year from that day she emailed Alexa about Euphoria. This actress is very secretive about her love life and does not allow a single detail to slip.
Algee Smith as Christopher McKay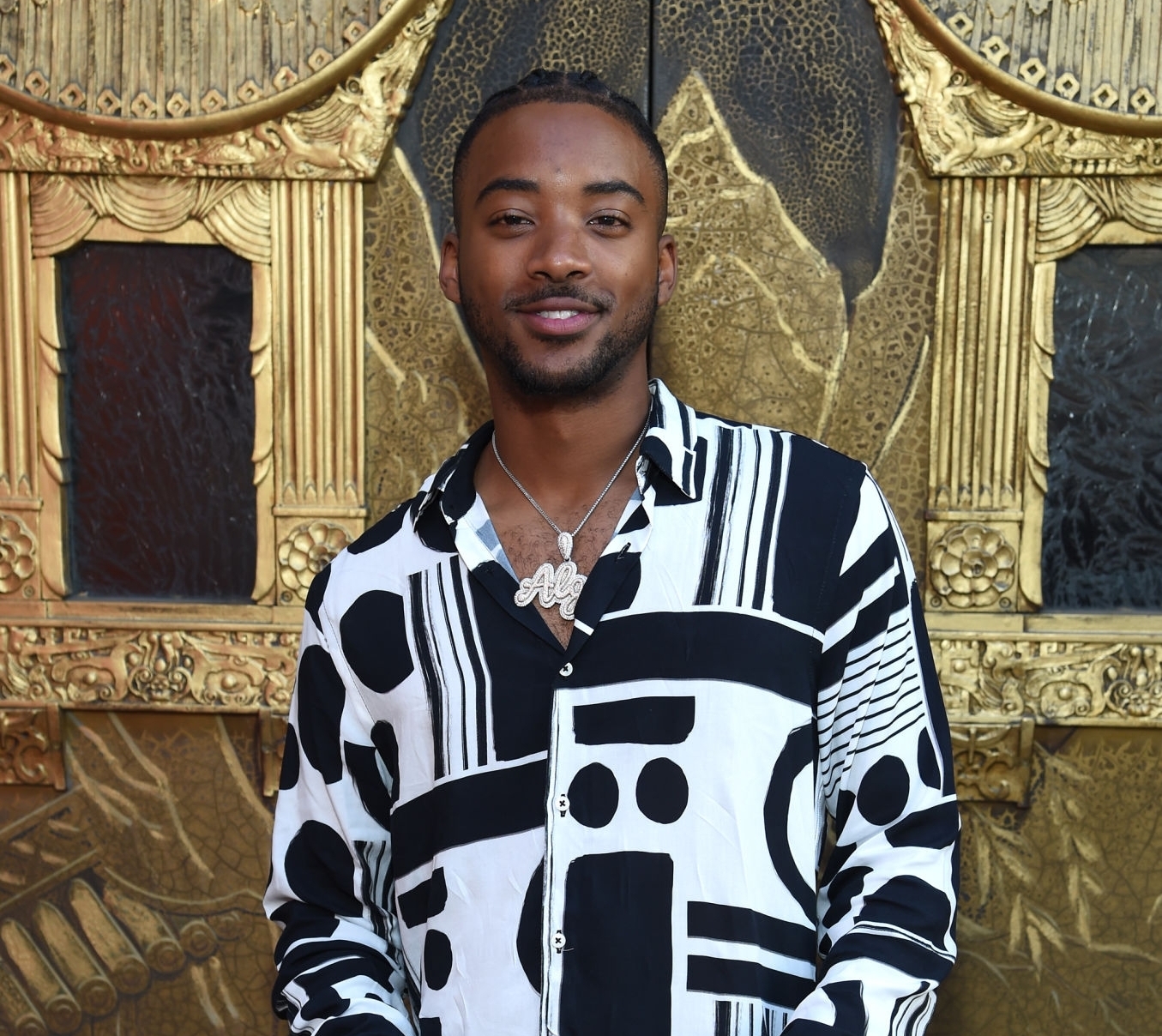 Disney fans know him as Da Boss, and he is also pretty famous for being very secretive about the details of his love life. In an interview with A_RONTV on YouTube back in the summer of 2017, Algee was asked if he was single or in a relationship, to which he replied:
"I'm enjoying myself...and being careful....at all times.."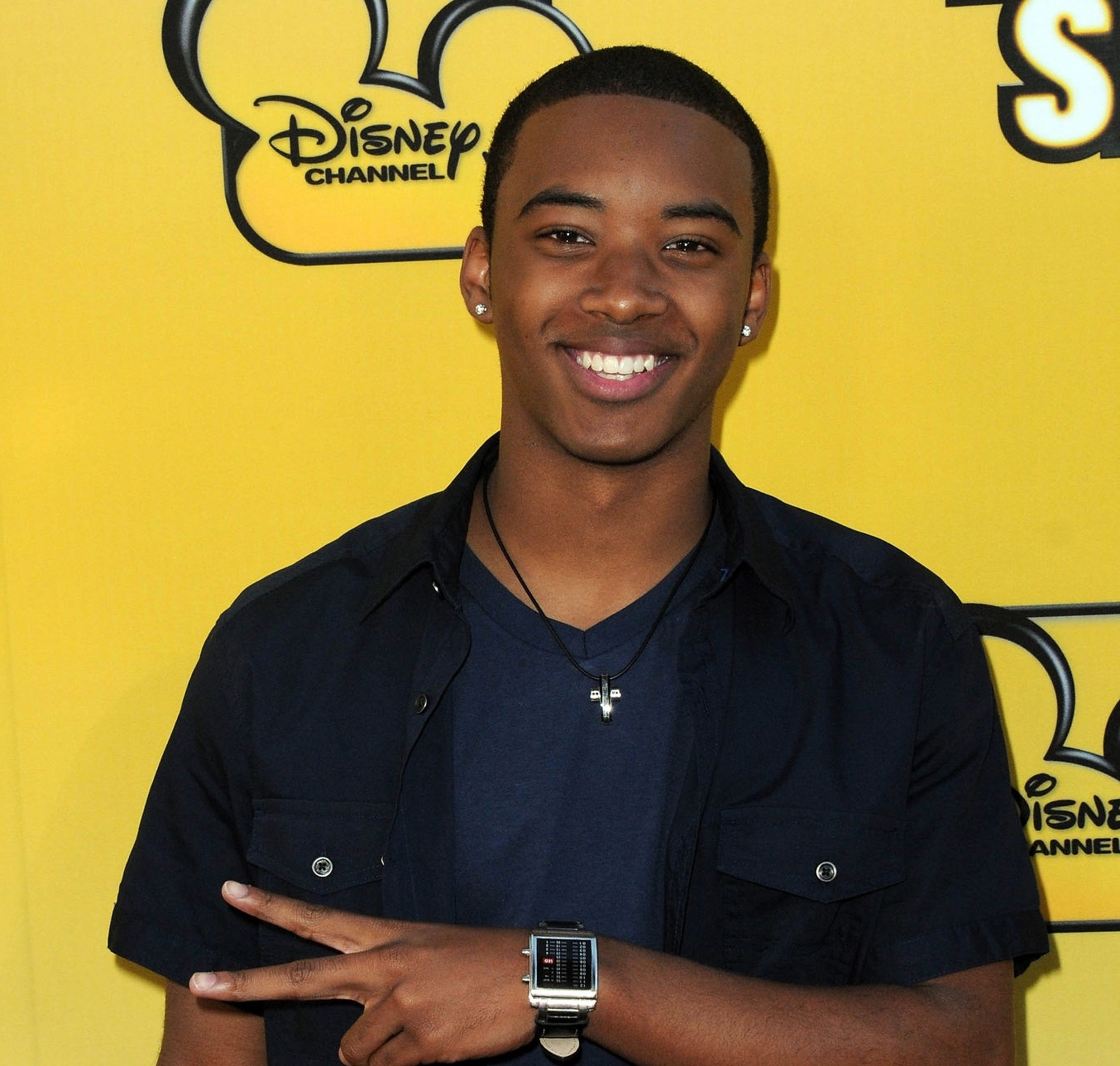 As far as the personal traits Algee is looking for in a woman, it is spirituality, that is being able to care, listen and be there for him.
Algee also said that he loves to eat and wants his other half to be able to make delicious meals for him and be his best buddy. He also revealed the first thing he sees in a girl.
Here's what he said:
"One of the first things I notice on the women is her shoes... the way you keep ur shoes tells a lot about a woman. Another thing is her eyes...I love looking into woman's eyes, the way she keeps herself up...how her make up is done...how her hair is done....her nail is done...."
Algee Smith is known for his singing skills, too. "I've always wanted it to be like that. [...] I want to be a performer,' the actor revealed.
Zendaya as Rue Bennett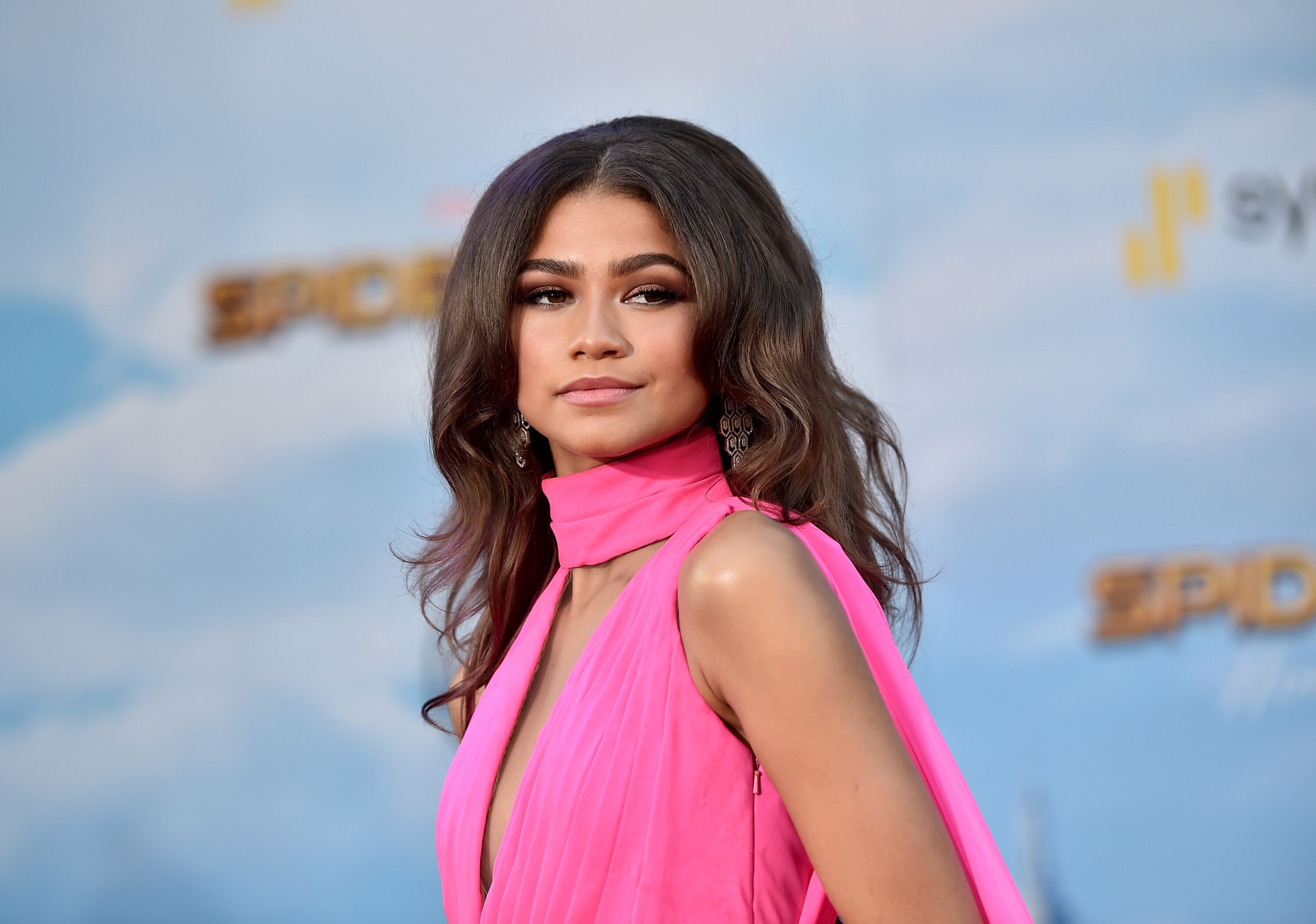 It seems that Zendaya has been stuck in high school forever!
Many know her as just another actress and singer whose talent has been discovered by good old uncle Disney. Perhaps, you saw her as a charismatic acrobat in The Greatest Showman, in which Zendaya portrayed Zac Efron's love interest. Her acting skills turned out to be so great that many actually believed she was actually dating Zac. However, the two have never officially announced their relationship.
Of course, it was Spider-Man movies, in which she played MJ, which made Zendaya even more famous. Fans started making guesses about her relationship with Tom Holland, suspecting them in having an affair. Paparazzi started investigations, hunting to catch the stars together and figure out the nature of their relationship When Tom told Elle that he's "definitely a relationship person," everyone thought he meant that he was dating Zendaya.
The fact that Tom and Zendaya became great friends and posted pictures of them together on their social media only heated up those rumors. The first time fans got some photo evidence of the two hanging out together was when Tom uploaded a picture of them and a friend lounging inside a pool.
They looked very cute and relaxed together on them.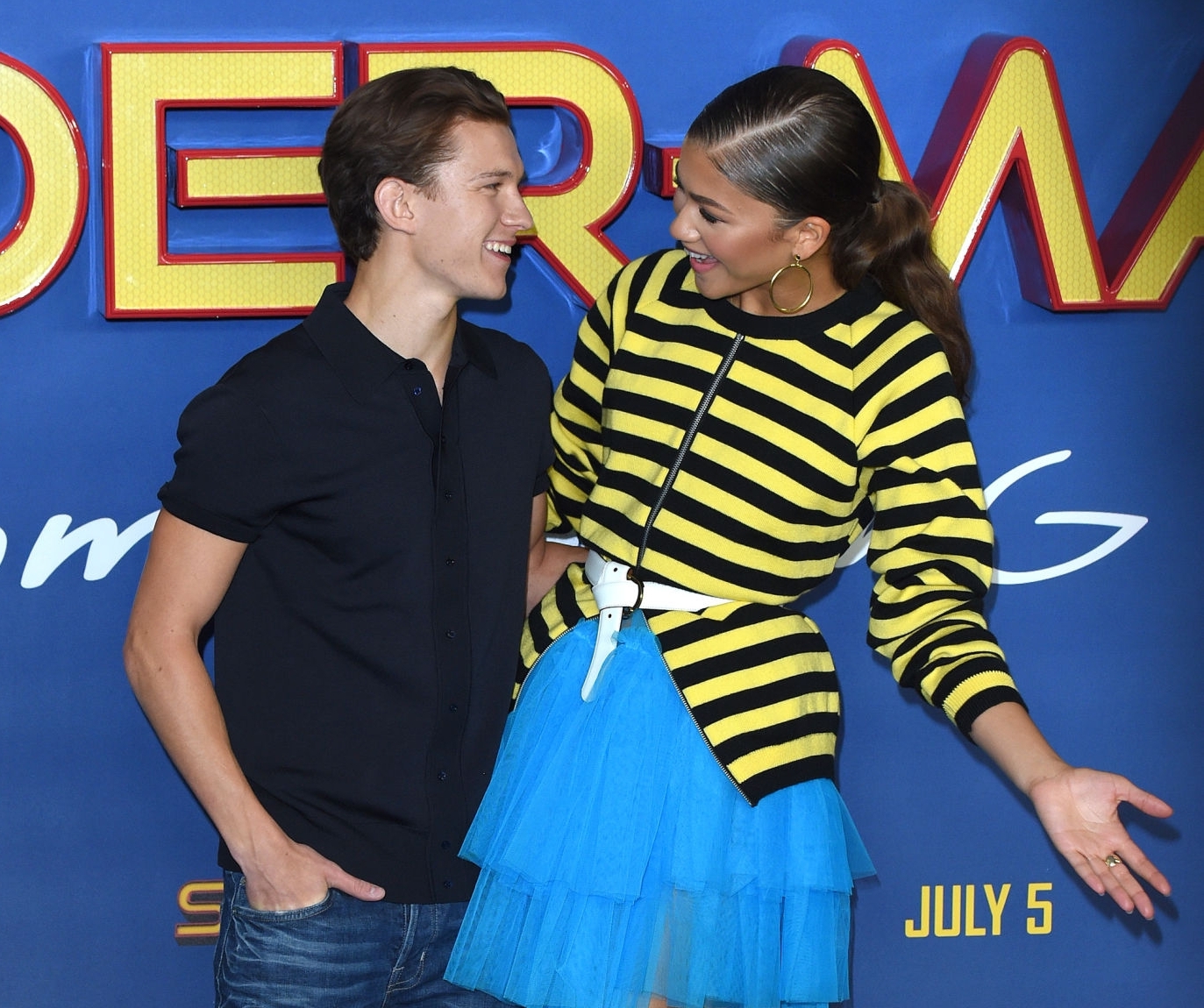 During all this time, Zendaya and Tom have accompanied each other to a number of red carpet events, including the MTV Movie and TV awards and Comic-Con and even though those appearances were a part of a press tour, it is easy to notice the chemistry between them.
One source told People that the two had even spent vacations together.
But Zendaya quickly denied the rumors, sarcastically tweeting, "Wait wait...my favorite is when it says we go on vacations together HA! I haven't been on a vacation in years! hbu @TomHolland1996?"
It's rather obvious that nothing is going on between the two, although fans are literally begging for an IRL Spiderman romance. The truth is, Tom has recently been seen with another woman at a music festival in London. And there is no way anyone could confuse her with Zendaya.
Tom's date, who is an adorable blonde, was spotted getting pretty close to him, and the couple was even holding hands at some point. So, unfortunately, the rumors about Tom and Zendaya dating probably aren't true, and Tom's actual interest is the mysterious blonde.
Who is Zendaya dating then? Are there any clues?
In 2017, Zendaya revealed to Vogue having a secret boyfriend for four years from 2012-2016. Even though her fans think it was probably a Disney star Trevor Jackson, it has never been confirmed who the person was. However, the fact that both stars unfollowed each other on Instagram in 2016 tells us it probably was Trevor.
What do you think about the real-life stories of the Euphoria cast?