Smallville Cast: Life After the Show
After 10 seasons and over 200 episodes, Smallville said goodbye to the viewers in 2011. Ever since the series ended, cast members have appeared in a number of other projects and quite a few changes happened in their lives!
How did Superman's lover turn into his MOTHER?? Was John Glover really in a relationship with Freddie Mercury and John Oates? Where did Tom Welling vanish to and who's facing life imprisonment?
Read this article to find out all the details!
Tom Welling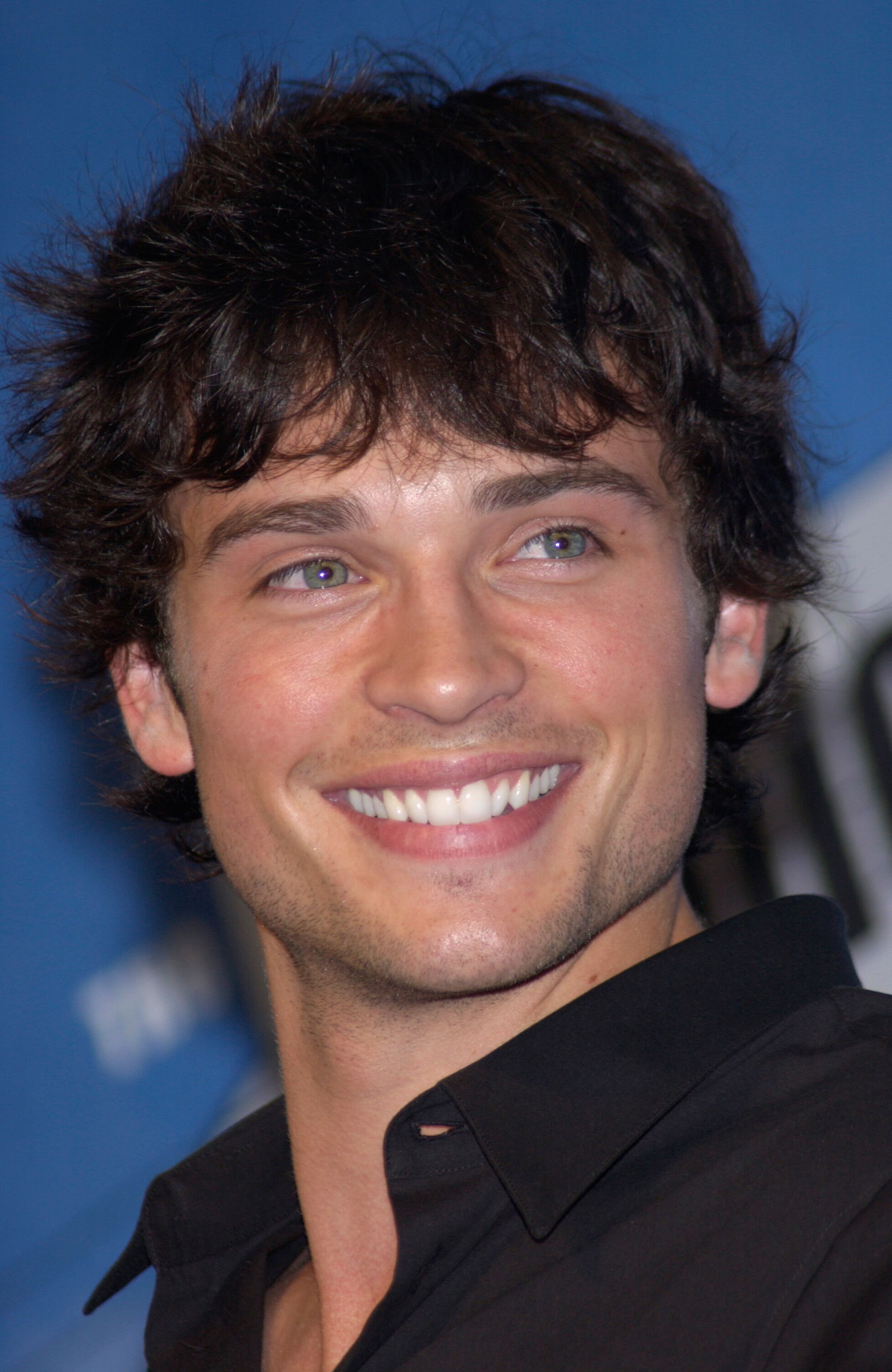 Let's start with the series' leading character!
Can you believe that the infamous heartbreaker - Tom Welling, who was an icon for many teenage girls, never dreamed of becoming an actor? His worldwide triumph may be considered a coincidence. Before Tom played Clark Kent in Smallville, he just had a few modeling contracts but signing with WB Television Network in 2001 is what made him famous indeed.
Over the course of 10-year long filming, Welling had a chance to star in some big Hollywood projects, including "The Frog" (on screen 2005) and two installments of Cheaper by the Dozen alongside Hollywood A-listed star Steve Martin.
But once Smallville was over, Tom, whether on his own accord or not, somehow vanished from the spotlight. Perhaps the producers were just afraid to cast an actor who is strongly associated with Clark Kent in our minds, who knows?!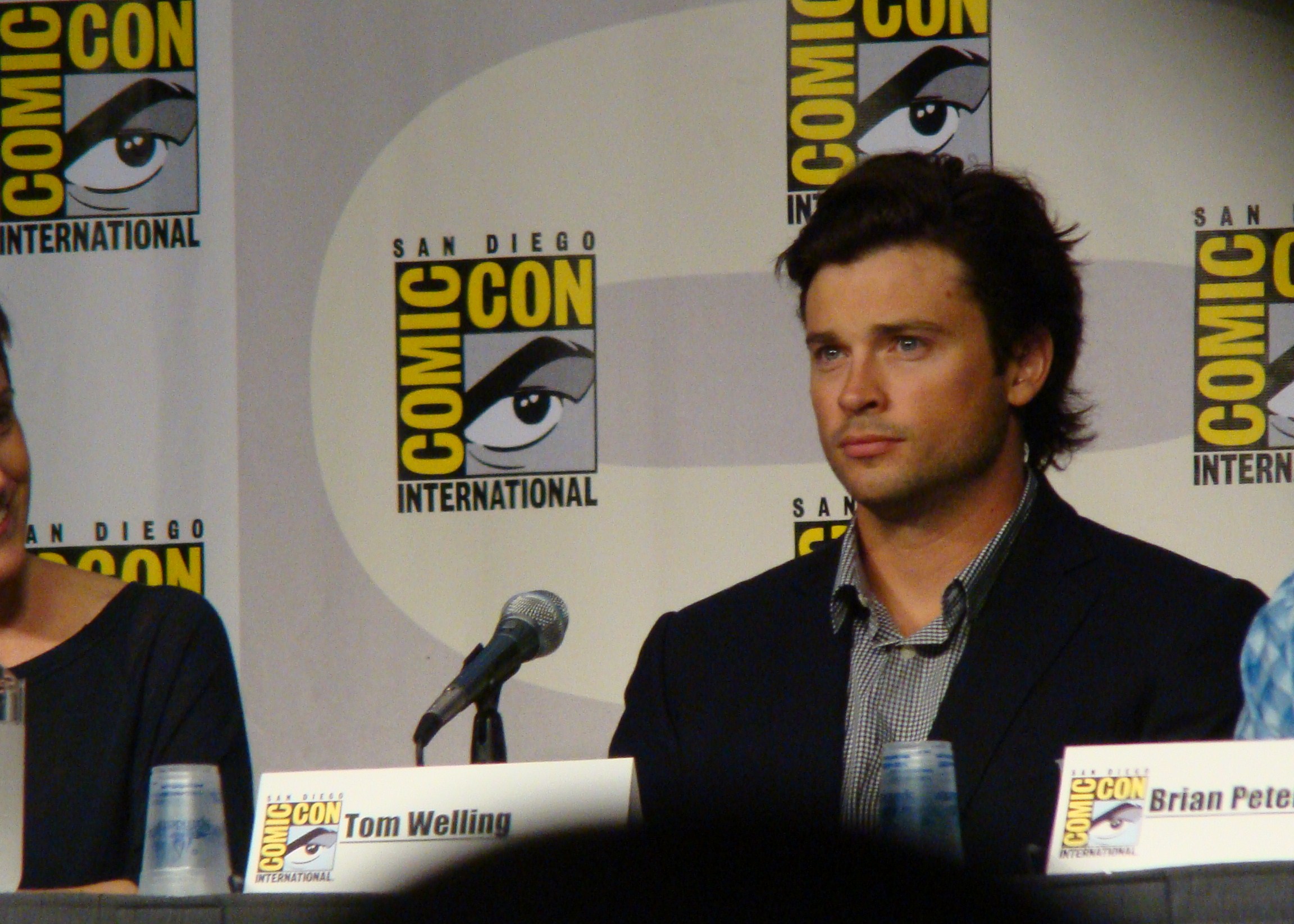 Welling revealed that he was offered to star in 2006 Superman Returns but had to turn it down because of a Smallville scheduling conflict.
After Smallville, Welling appeared in "Parkland", "Drafty Day", "The Choice" and, most recently, in the series "Lucifer". However, none of these roles managed to replicate the success that Welling had previously attained.
But let's talk about what bothers his fans the most - Tom's love life.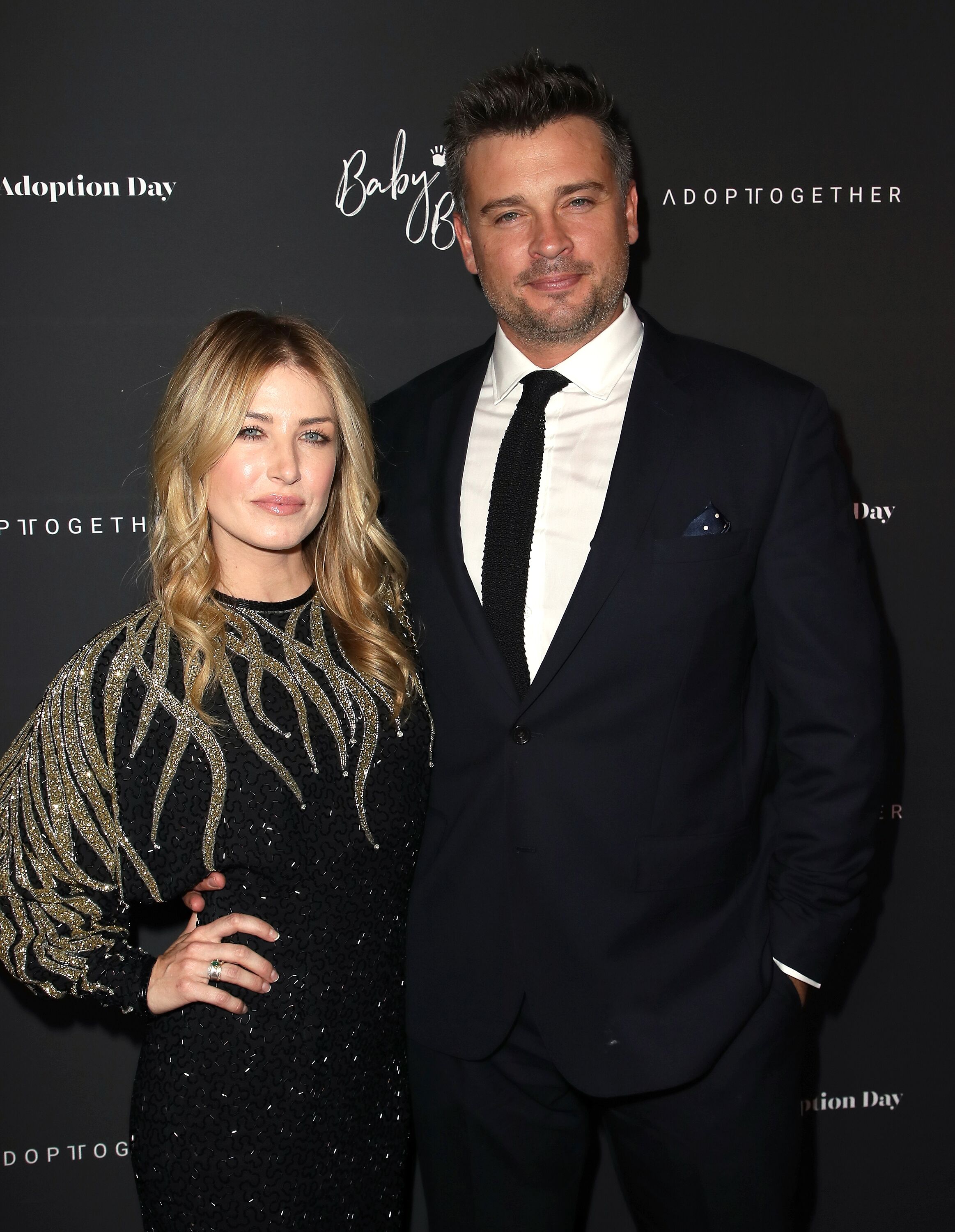 For 11 years straight, Tom had been married to Jamie White but in 2015 Tom and Jamie parted ways in 2015.
But don't rush to buy tickets to LA, ladies! Welling is already engaged again! His darling is Saddle Club Founder Jessica Rose Lee. The two welcomed a baby son this January.
At 42 years old, he is newly a dad, and he is as handsome and as talented as almost 20 years ago. And we hope his biggest roles are yet to come.
Kristin Kreuk
Perhaps not all of you realized that hit series Smallville was filmed in Vancouver, where Kristin Kreuk aka Lana Lang coincidentally lived and worked. 19-year old Kristin went for an audition once she found out about the series and got accepted right away! Lucky gal!
While filming Smallville, Kristin got the leading role in a teenage drama series called "Edgemont".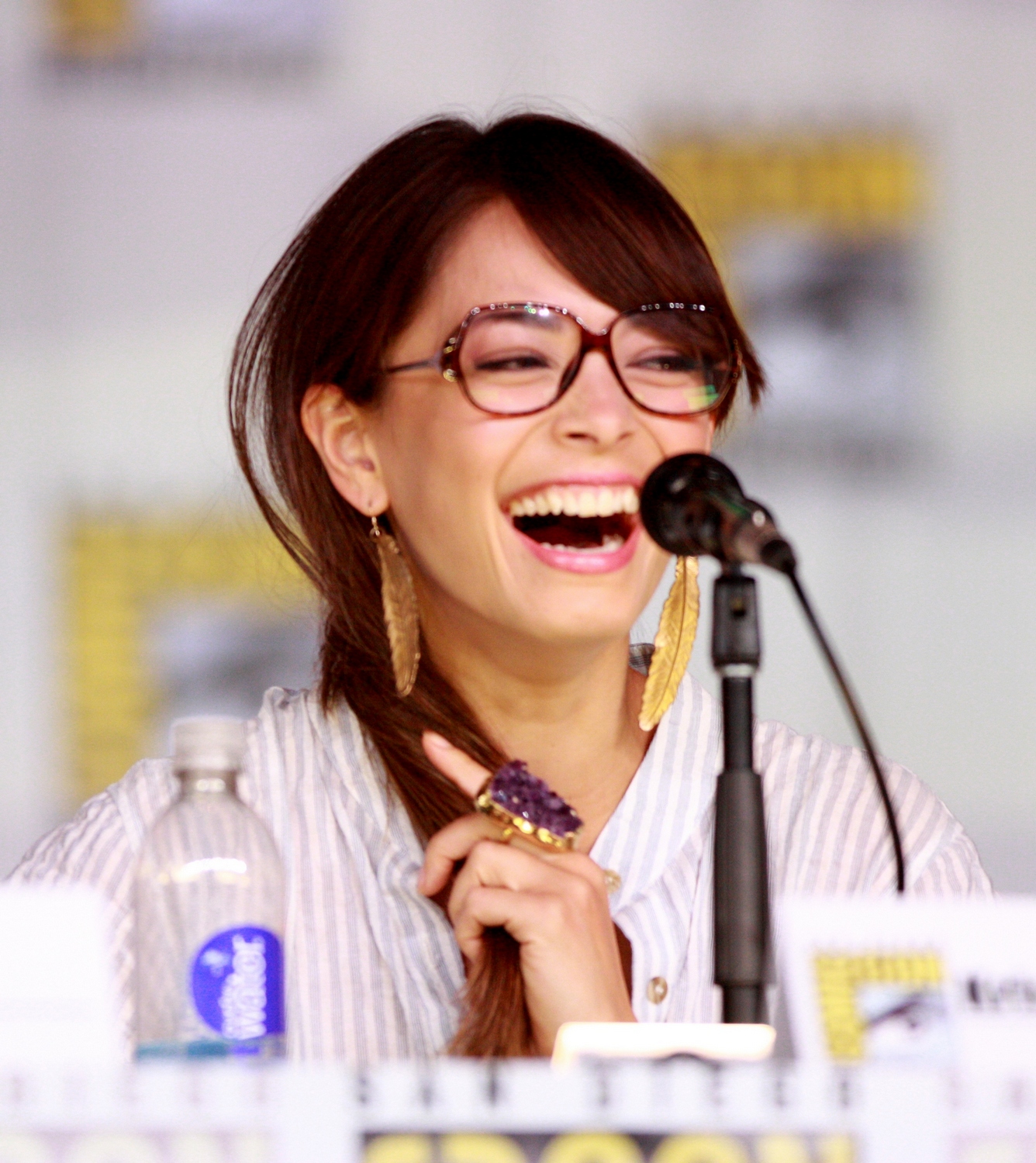 It's stunning, but being an in-demand actress from an early age and already starring in two major shows, Kreuk kept accepting offers from Hollywood producers. In 2004, Kristin starred Eurotrip - a provocative teenage comedy that prevailed in the world's cinemas and quickly maintained Kreuk's status as a rising Hollywood starlet.
After Smallville's 7th season, the actress made a decision to part with the show but returned to it twice as a guest star afterward to finish her character's arch.
Aside from the Superman saga, Kristin had leading roles in the "Beauty and the Beast" series and "Burden of truth" that's still running on CBC. Kreuk also pleasantly surprised her fans by appearing in the movies "Street Fighter: The Legend of Chun-Li" and "Irvine Welsh's Ecstasy". As you see, Kristin Kreuk's talent is well-recognized among audiences and producers.
Today, 36-year old actress is quite a catch. She prefers not to discuss her private life, so we have to respect it.
Michael Rosenbaum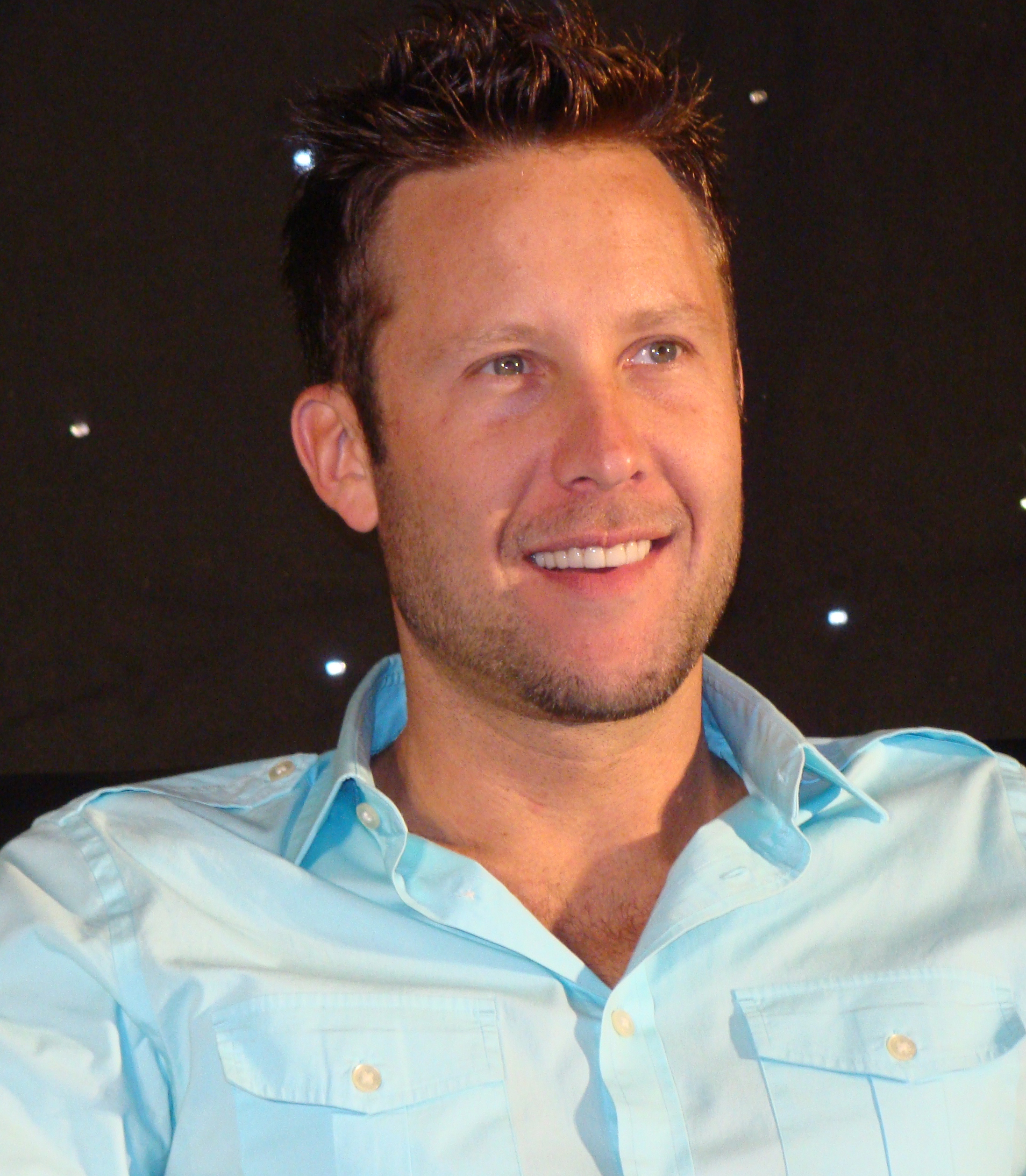 And here comes Michael Rosenbaum, who played Clark Kent's frenemy Lex Luthor. Over the course of his career, the actor managed to work on so many projects, that I wouldn't be able to do them all in an eternity! Just try to picture this: he starred in 28 movies, 19 TV shows and did voiceover work for 7 video games! Dang, Michael, what's your energy boosting secret? 
Before Smallville, Michael managed to get his name on "Sweet November" but his major breakthrough only came after his role in Smallville. Many of his fans love him for his talents in comedy. If you've seen "Sorority Boys" you probably know what I am talking about. He also appeared in the hit series "It's always sunny in Philadelphia" and "Jackie Chan Adventures". In 2015, Rosenbaum had a leading role in series "Impastor", playing a runaway addict.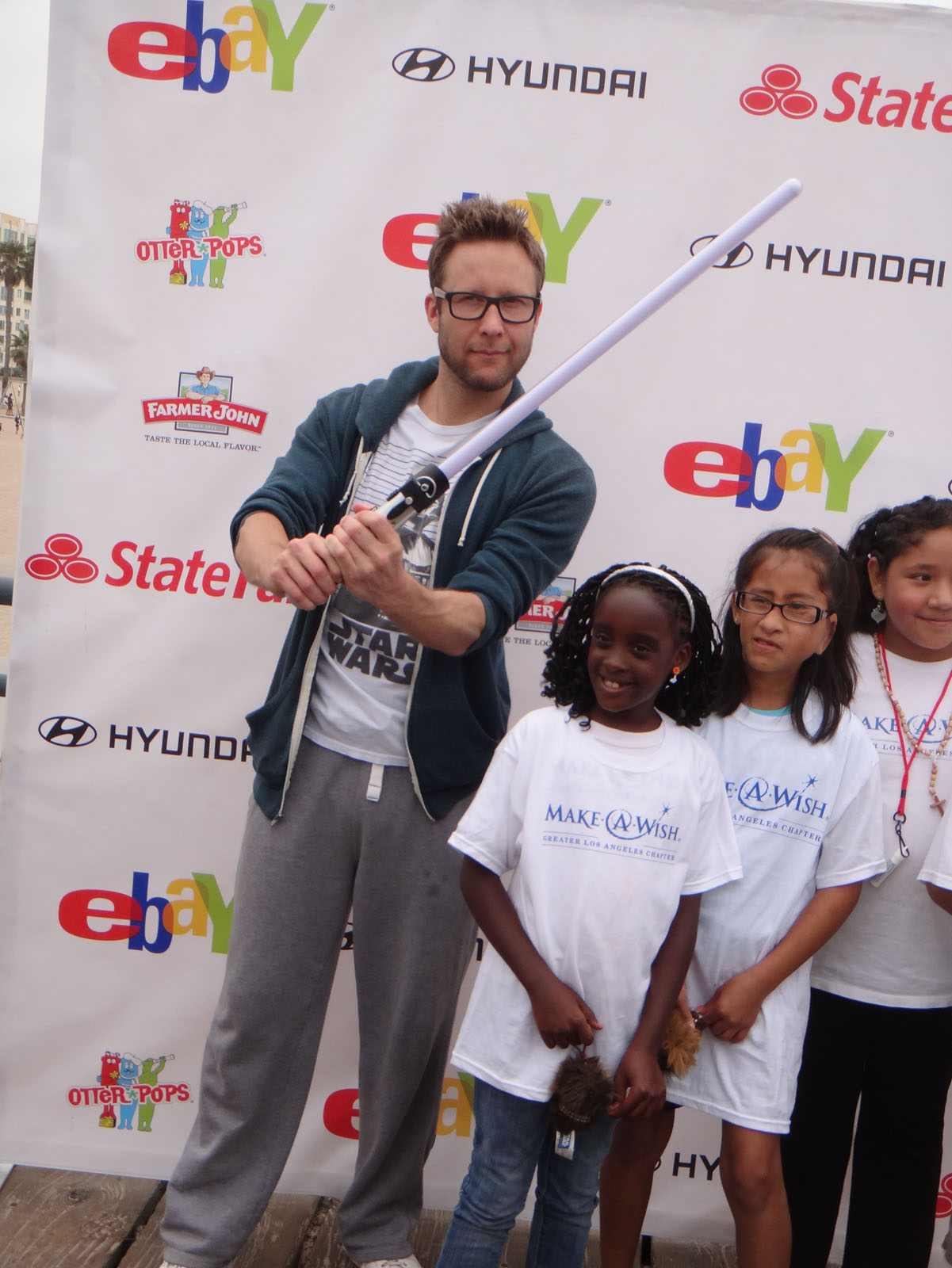 Speaking of Michael's latest works, you may have seen him in the thriller movie "The Neighbour", "Hunted" series and may recognize his voice in video game LEGO DC Super-Villains as Flash.
Rosenbaum is still single but throughout so many years he's been linked to many beauties, including Laura Vandervoort, who he met on the set of Smallville and Candice King.
But let's move forward, 'cause here are some shocking facts coming.
Allison Mack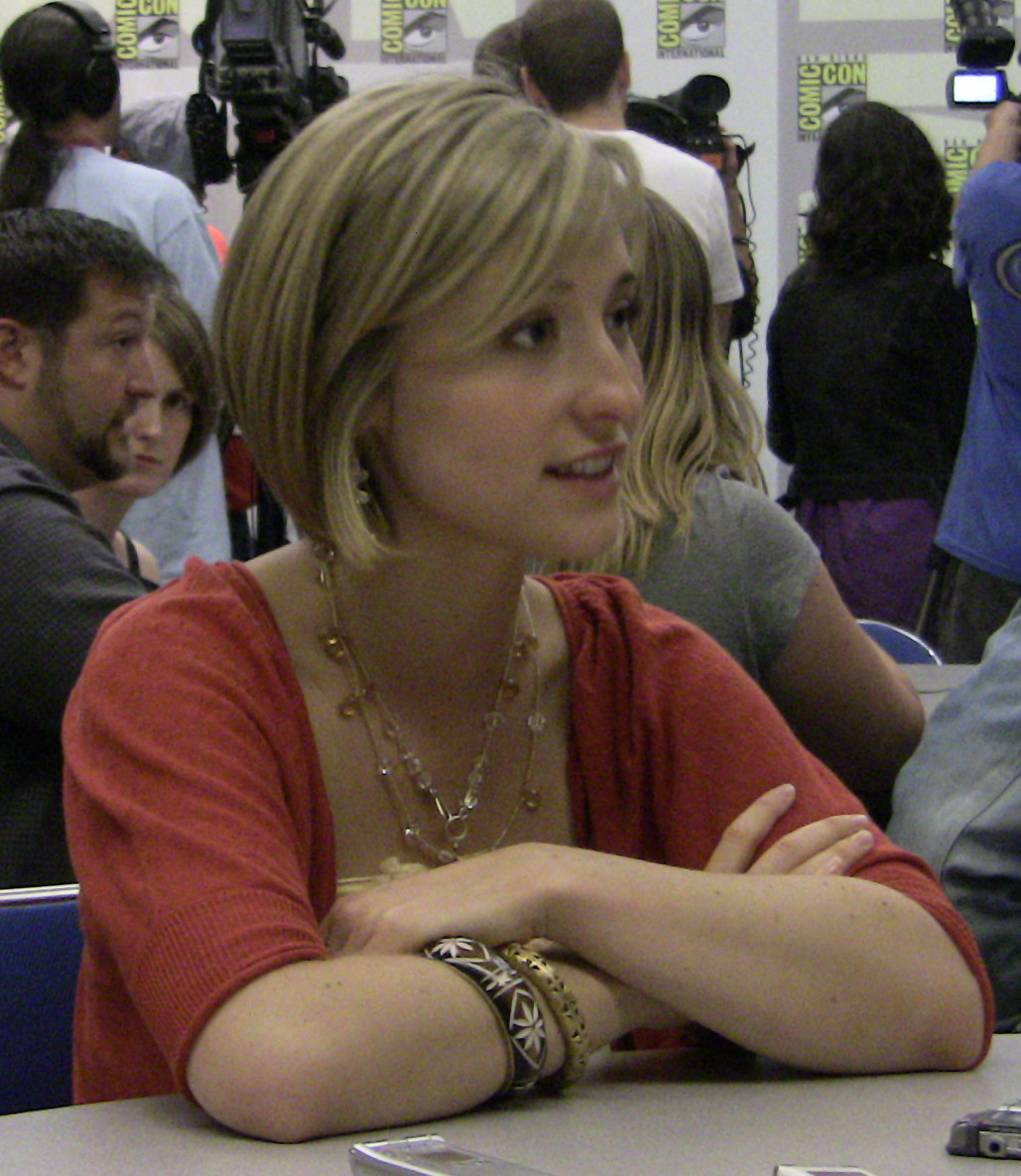 The cute blond actress Allison Mack. who portrayed young reporter Chloe Sullivan with a broken heart over Clark Kent, is perhaps one of the most scandalous from the cast. On her Wiki page, among the default sections like "Filmography", "Career" and "Personal Life" you may find the one called "Legal Issues and Association with NXIVM" but we'll get to that.
Before Smallville, Allison managed to take part in numerous projects, including really big ones like Disney's "Honey, We Shrunk Ourselves". In fact, Mack is considered not only the most successful among Smallville cast members but also one of the most talented. She even directed 2 show's episodes " Power" and "Warrior".
However, all of her achievements have been crossed out by the scandalous news, revealing that Mack combined her acting career with her work in a disturbing organization.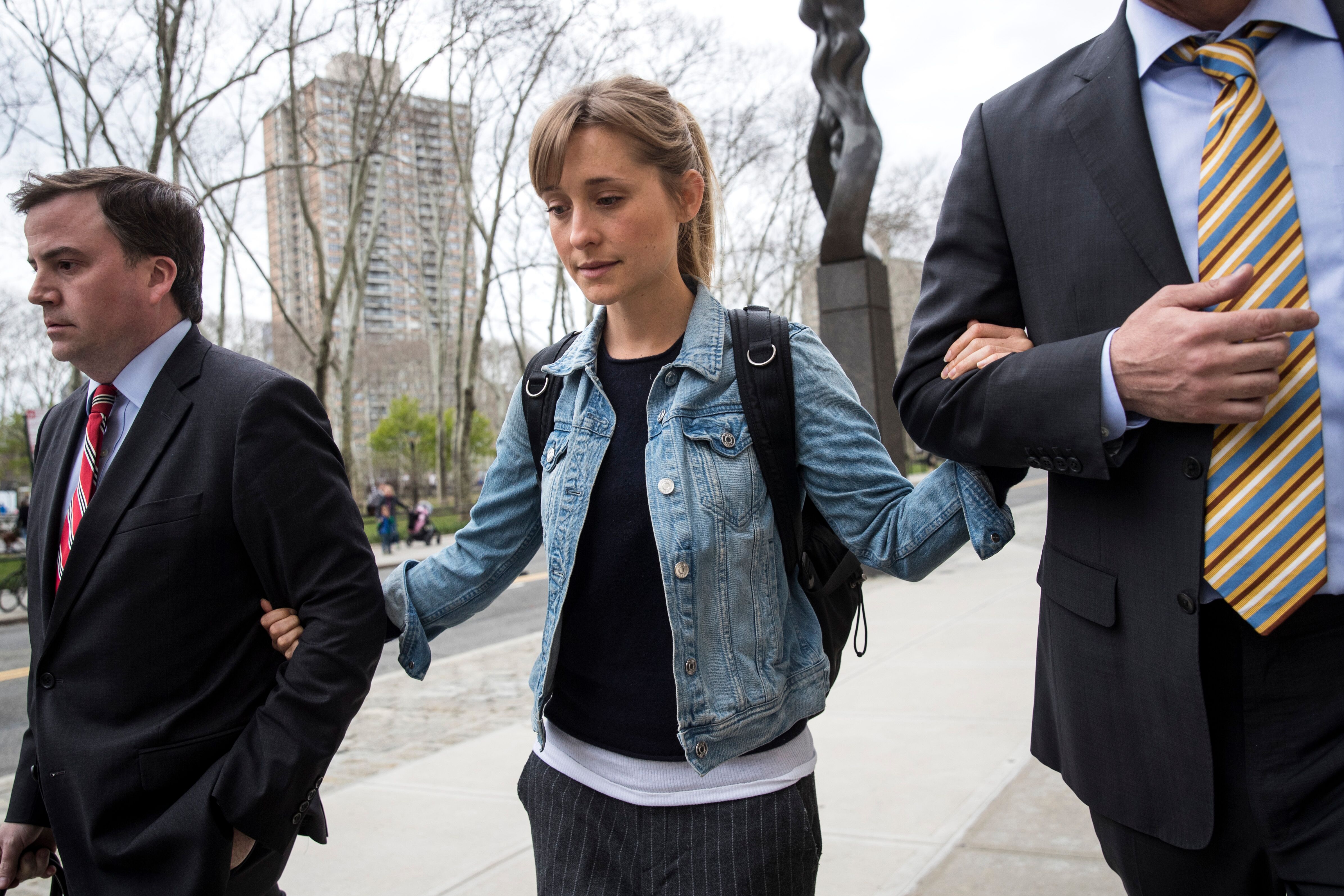 A Canadian organization called NXIVM, where Mack worked as a vice president, recruited women for "personal growth classes". As a result, these women were blackmailed and forced to get intimate with the founder. The organization was declared a cult and many of its members went under trial. Mack was arrested and faced a life sentence. She was found guilty back then.
Later she was released for a bail amount of 5 million dollars and has lived in her parents' house in California since then.
Allison has publicly repented, admitting her guilt. She is now waiting for the court's final sentence, as its session is due this September. This scandal became a huge smudge for her reputation and it seems that Mack has to forget about her acting career for a long time.
Erica Durance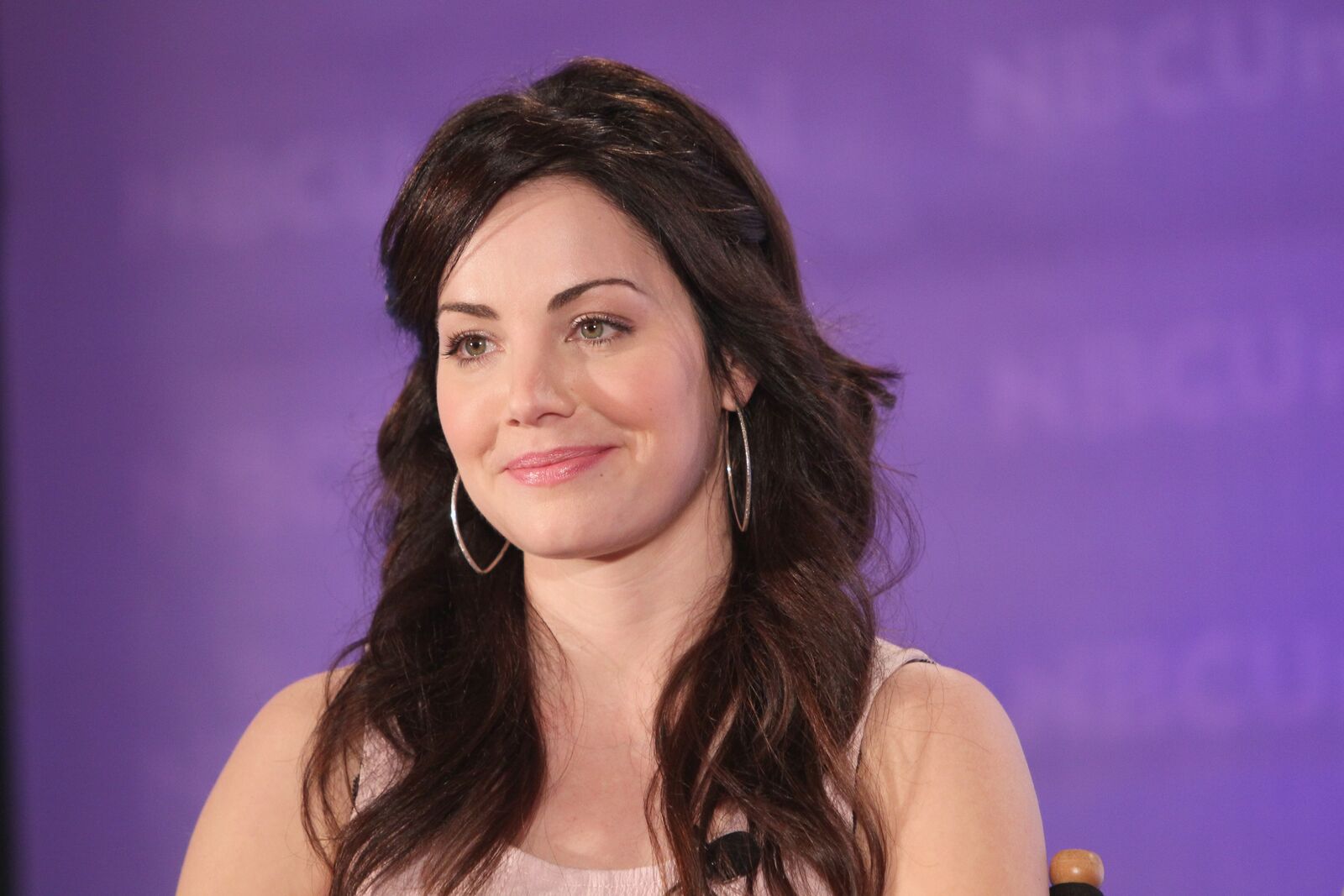 The fans of the original Superman story know that his one and only lover was Lois Lane, so there was no surprise when they finally got together in the series finale.
Erica Durance, who portrayed Lois joined the cast of Smallville in 2004. According to critics, Erica's performance was the main reason the series ran for so long. The show's rating escalated extremely high once she joined the cast.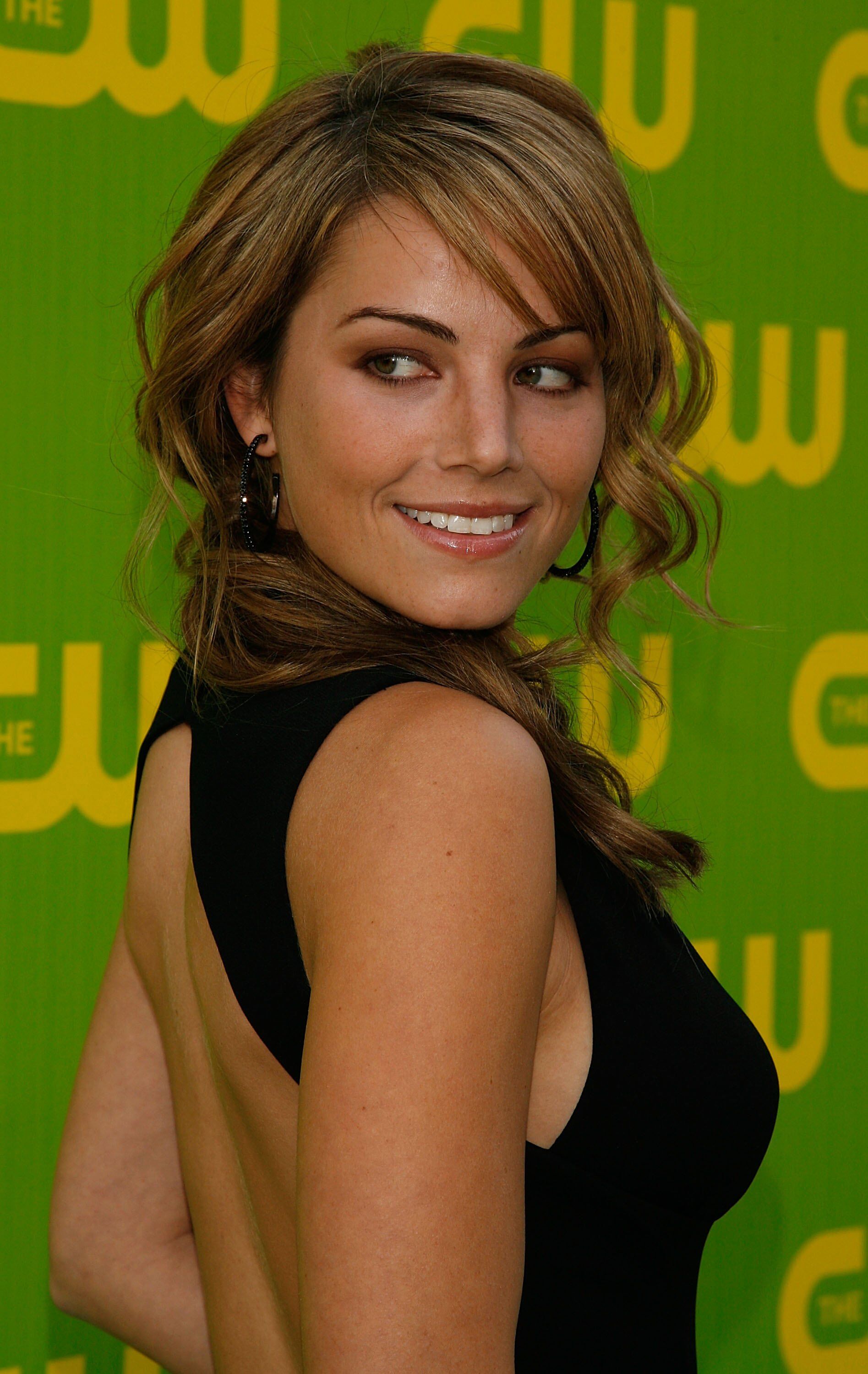 Perhaps, Erica's secret weapon is her unbelievable charisma or perhaps there's no secret at all - I mean just take a look at her! In 2006 Erica was ranked 38 in the list of world's sexiest women. In 2012 she played doctor Alex Reed in the drama series called "Saving Hope" about a hospital in Toronto. She played in 5 seasons of the show.
It's a party!! My man and his boys!! My loves ❤️❤️ pic.twitter.com/CUxuJMKFsc

— Erica Durance (@ED_DURANCE) April 12, 2019
Afterward, Erica didn't have to be dormant for long, as in the same year she joined the cast of Supergirl on CBS.
Since 2005, Erica has been married to Canadian actor David Palffy. What a lucky man! The couple is raising two kids together. We hope that Erica will please us with not only her beauty but with new impressive roles.
John Glover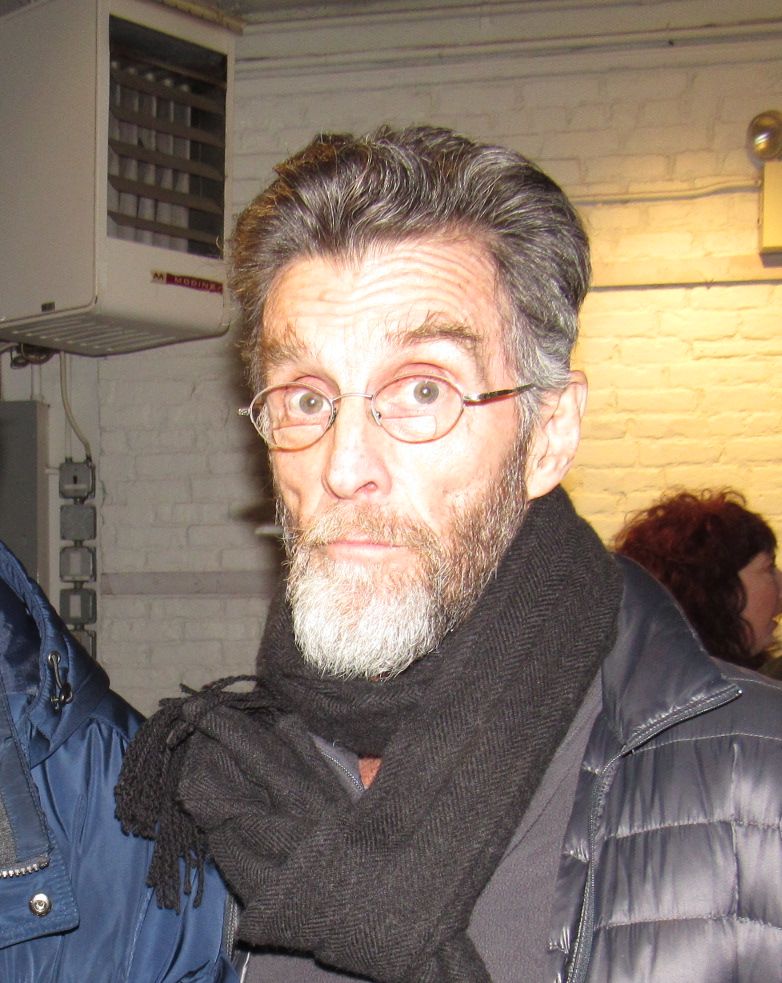 Let`s move on from children to their parents and I would like to start with villains. The role of Lex`s father is played by the iconic performer of antagonists - John Glover. He acted on Broadway for a decade and then, one by one, the offers for TV and film roles started to come.
Though Glover has mainly received the roles of villains.
#RutgerHauer #smallville #legend pic.twitter.com/NV18EMHe4F

— John Glover (@RealJohnGlover) July 24, 2019
His CV includes characters from Robocop 2, Batman and Robin, Star Trek, and Murder, she wrote. However, the most famous villain that made Glover a world-known celebrity is, for sure, Lionel Luthor.
Overall, Glover has played in 43 films, and his latest role was in Shazam!. In this movie, he was splendid, as always. Fans loved him there! Did you see his performance?
In 2016, the actor tied the knot with sculptor Adam Kurtzman, whom he previously dated for 23 years. According to Glover himself, in the 70`s he had relationships with Freddie Mercury and John Oates. Wow, this is an impressive list!
Seems you have experienced living life to the fullest, John! But we do believe your most exciting moments are still ahead. 
Annette O`Toole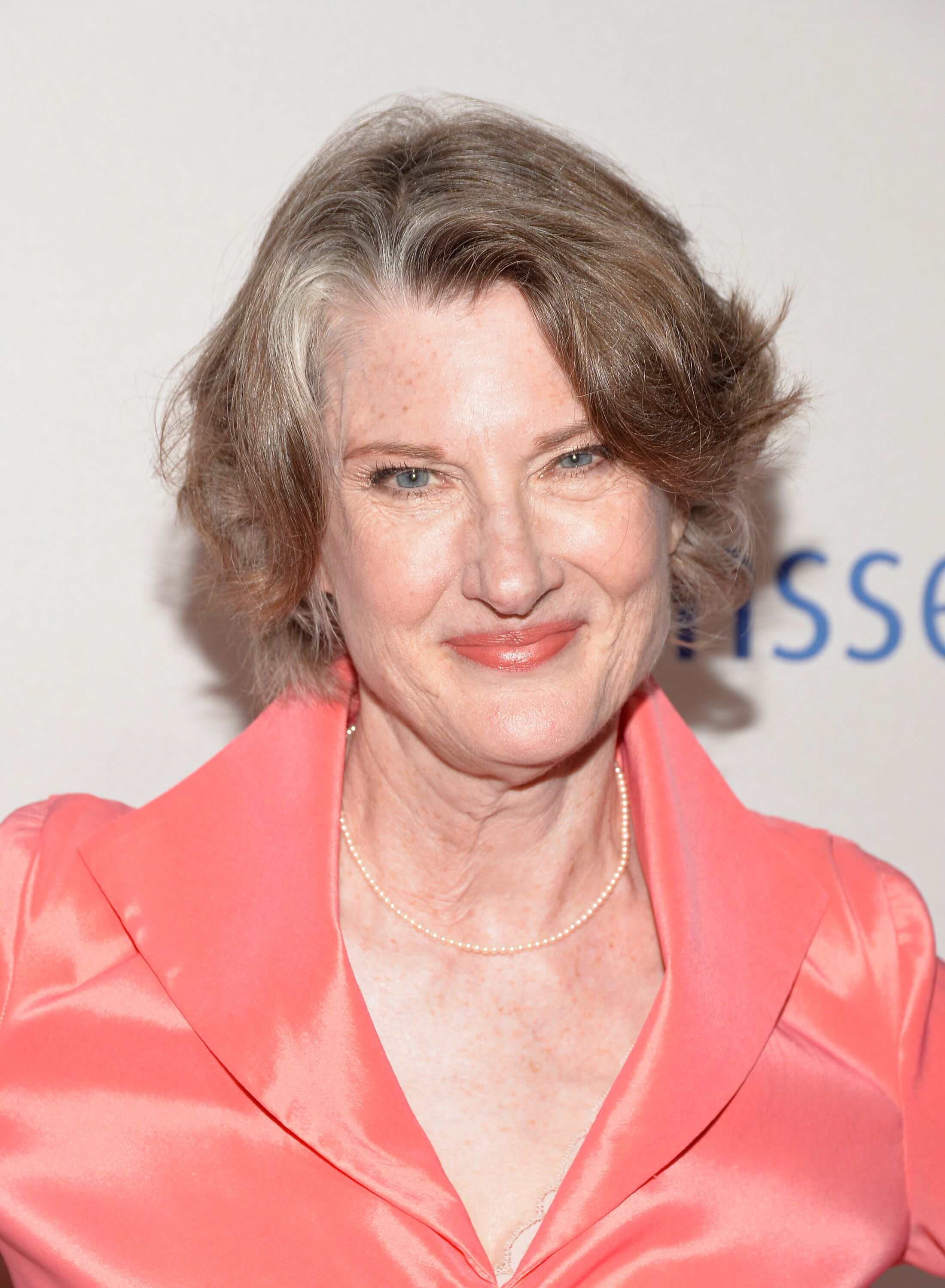 You probably did not know that Annette O`Toole has already been on the big screen in a Superman story back in 1983. Back then, she played the sweetheart of Superman, Lois Lane. And at the beginning of the millennium, she became his mother Martha in Smallville.Annette has over 90 appearances on the big and small screens, as she started her acting path back in 1967.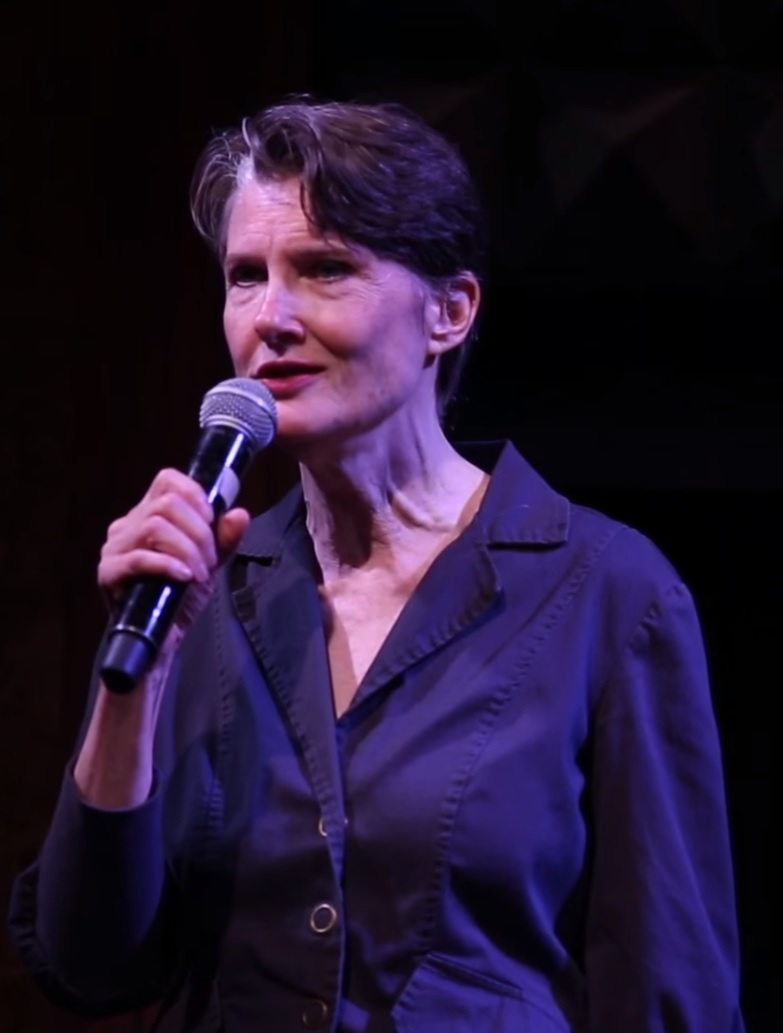 Among her biggest projects are films like 'Limite: 48 hours' and 'IT', a famous adaptation of Stephen King`s work.
Three years ago O`Toole, along with James Franco, acted in a sci-fi miniseries called "November Twenty-Second, 1963" based on King`s novel as well. And this year, the actress is coming back to the superhero world, though this time - to the Marvel Universe. She is playing Eliza Schultz in Netflix series The Punisher.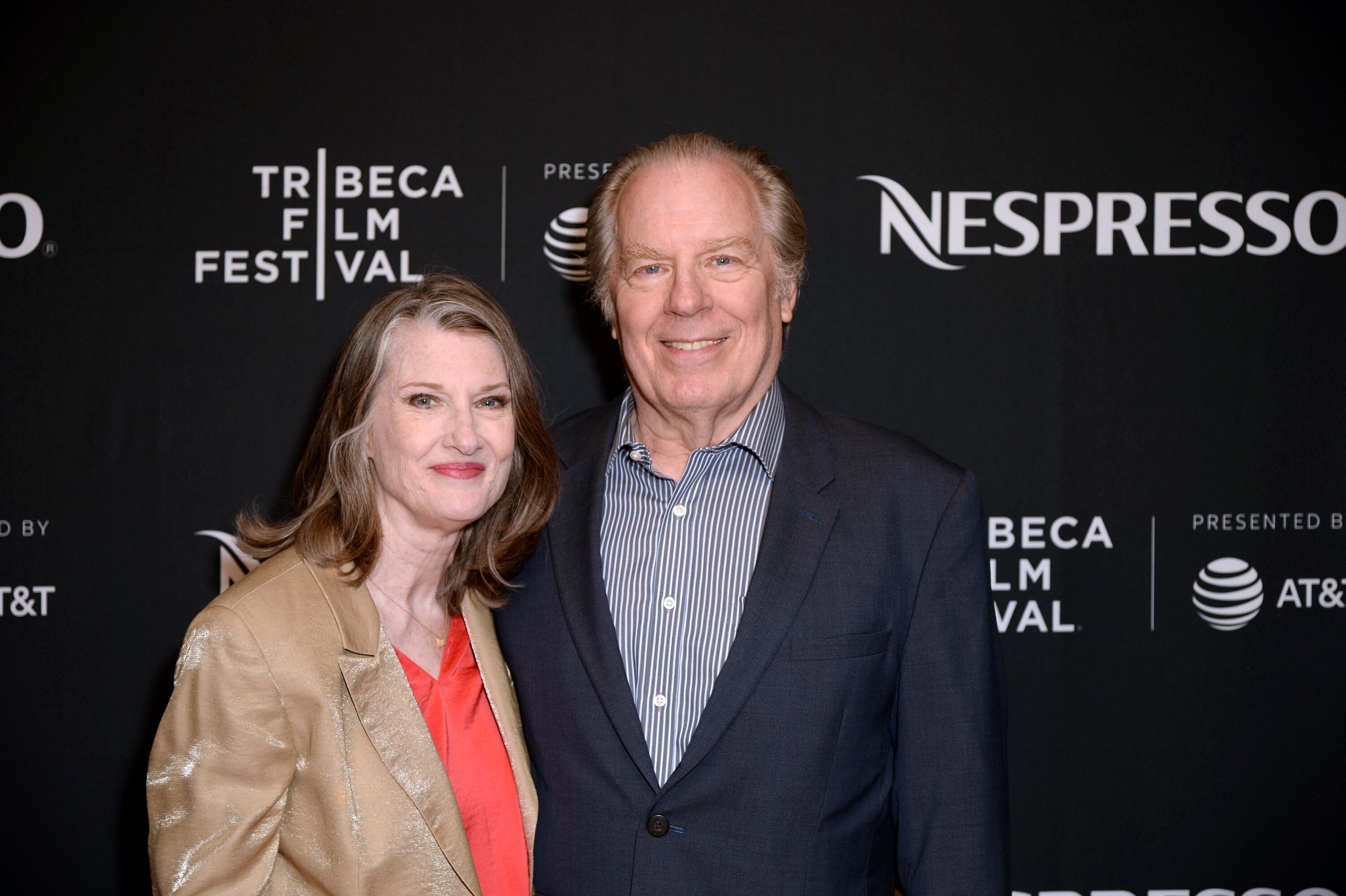 Annette's talents are truly diverse, which she proved once again in 2003 when her famous song "A Kiss at the End of the Rainbow" for the comedy film A Mighty Wind was nominated for Oscar.
For over 20 years O`Toole has been married to the actor Michael McKean, with whom she even acted a Law and Order episode. They played a wealthy couple, accused of murder.
John Schneider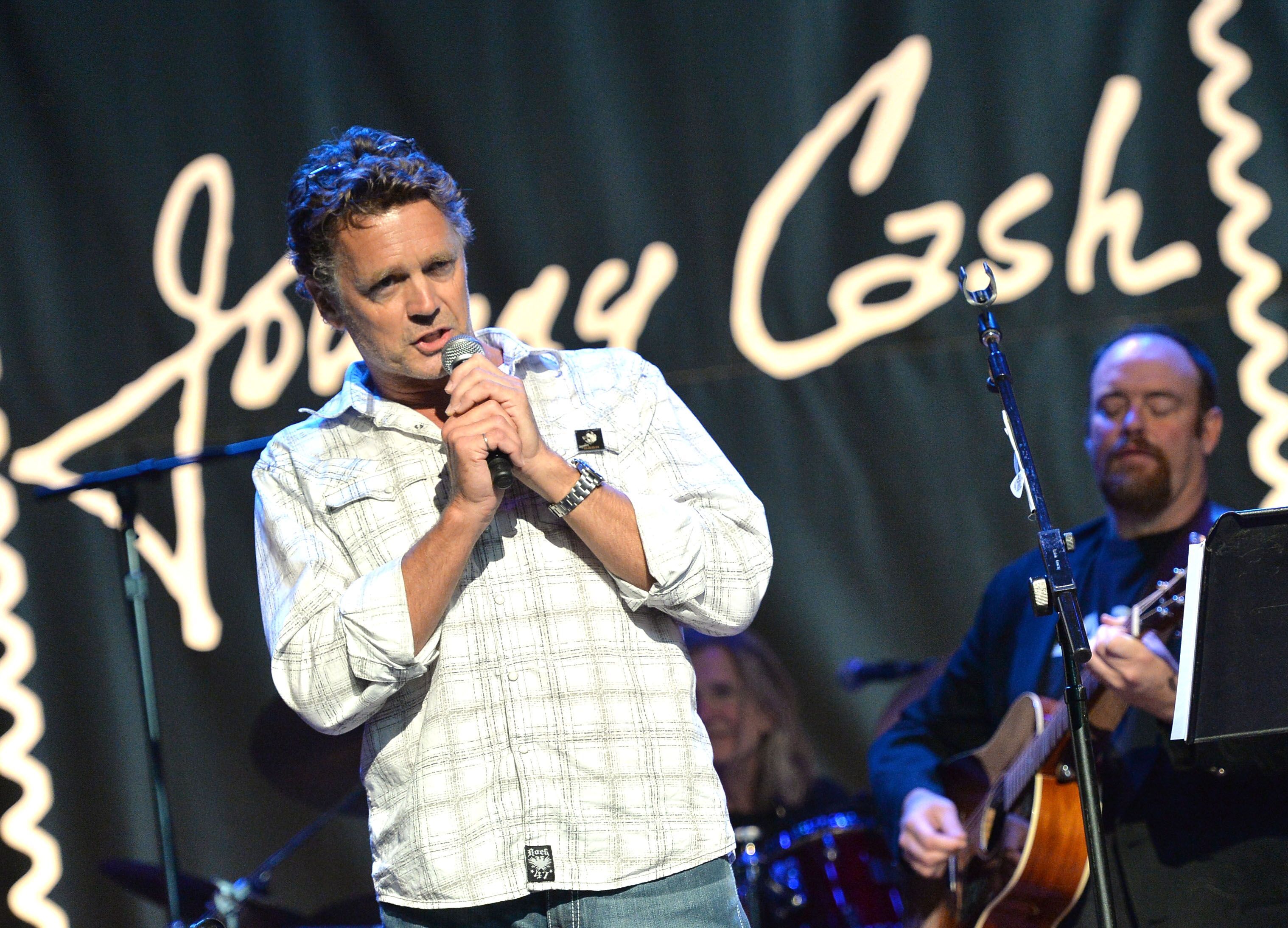 The actor, who portrayed the father of Clark, John Schneider, found himself in country-music and even made some headway! Schneider has 9 albums and 18 singles, 5 of them even reached top positions on Billboard Hot 100. 
Apart from his musical career, Schneider continued developing as an actor and in 2013 he played the main lead in series 'The Haves and the Have Nots' on the OWN channel.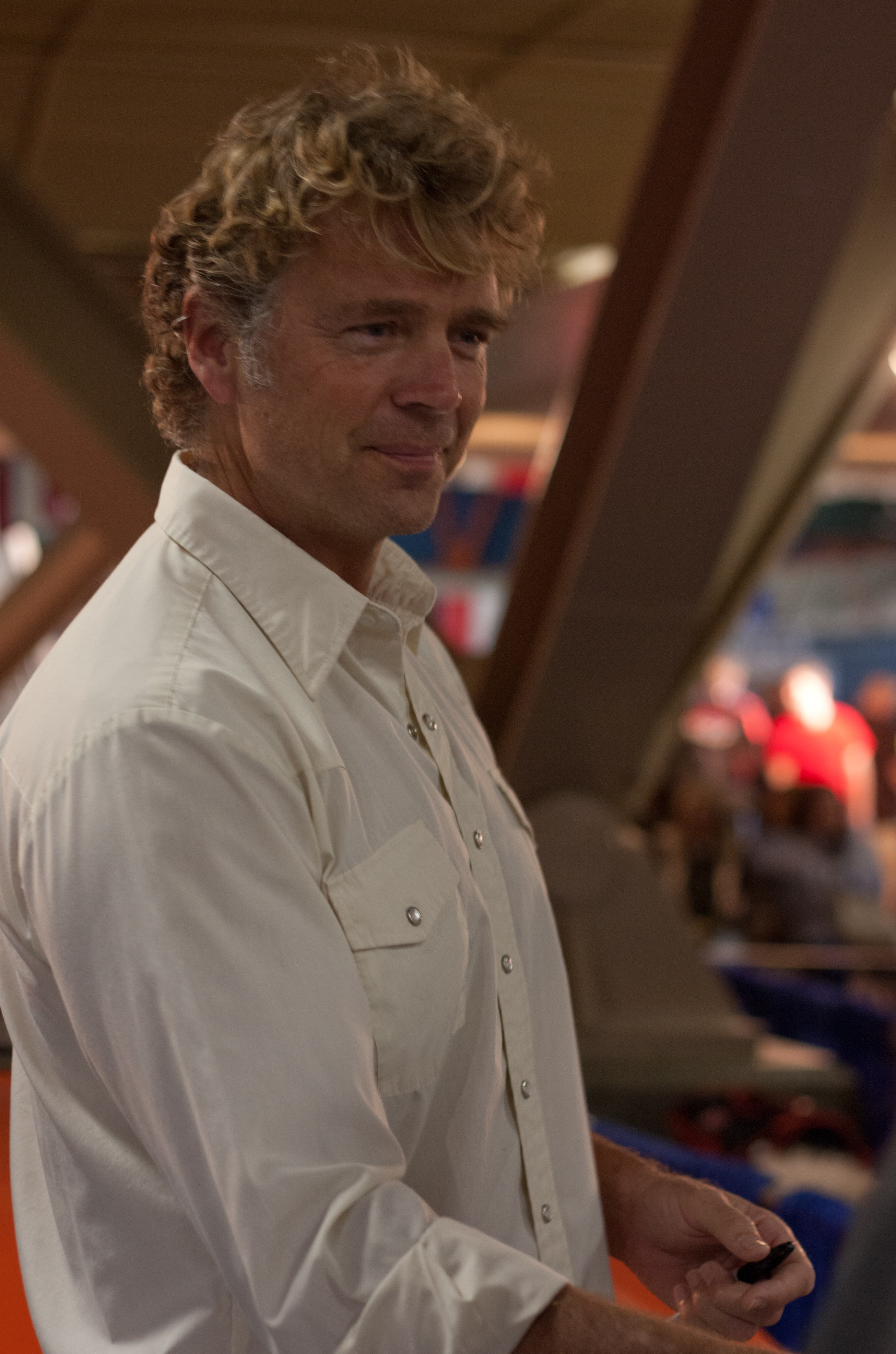 The pilot was torn to bits by critics, although it brought the largest amount of viewers in the channel`s history. Fascinating, right? The show is still on air, so if you are a fan of Schneider, don`t miss it!
While Schneider is juggling the careers of singer and actor, let's move on to the next star of the all-beloved Smallville. 
Cassidy Freeman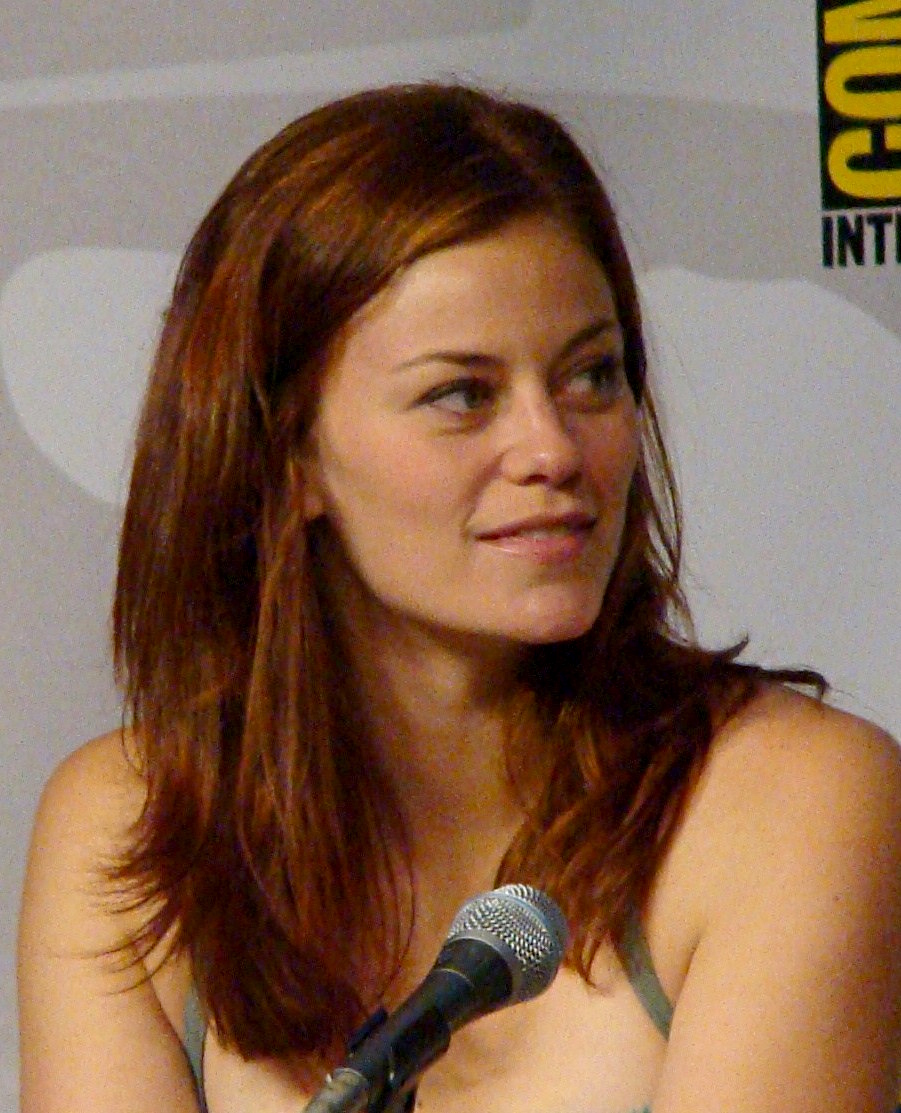 Another star of the show, Cassidy Freeman, whom you should remember as Tess Mercer, joined the Smallville team in 2008, replacing Michael Rosenbaum. The role of acting CEO of LuthorCorp was, probably, the most famous one for the beautiful Cassidy.
In 2001, Freeman played Sage in the fantasy drama series The Vampire Diaries. She also acted as Cady Longmire on NETFLIX show Longmire and as Russian spy Eva Azarova in 'NCIS: NEW Orleans' on CBS.
Cassidy is an avid volunteer. She is a member of Heal the Bay that works toward cleaning up the West Coast waters, and Cassidy also finds time to tutor the disadvantaged children of Santa Monica.
As for her personal life - there is not much to find on the web. However, we managed to discover that Cassidy is married to Justin Carpenter.
Besides, despite her attempts to hide her relationship from the public eye, her partner continues to share pics with his beloved woman on his Instagram account. Busted! 
Well done, Justin. Thanks to you we know that Cassidy is in your trusting and loving arms. We love seeing you together on all your photos. You look beautiful, peaceful and happy! Real couple goals! 
Justin Hartley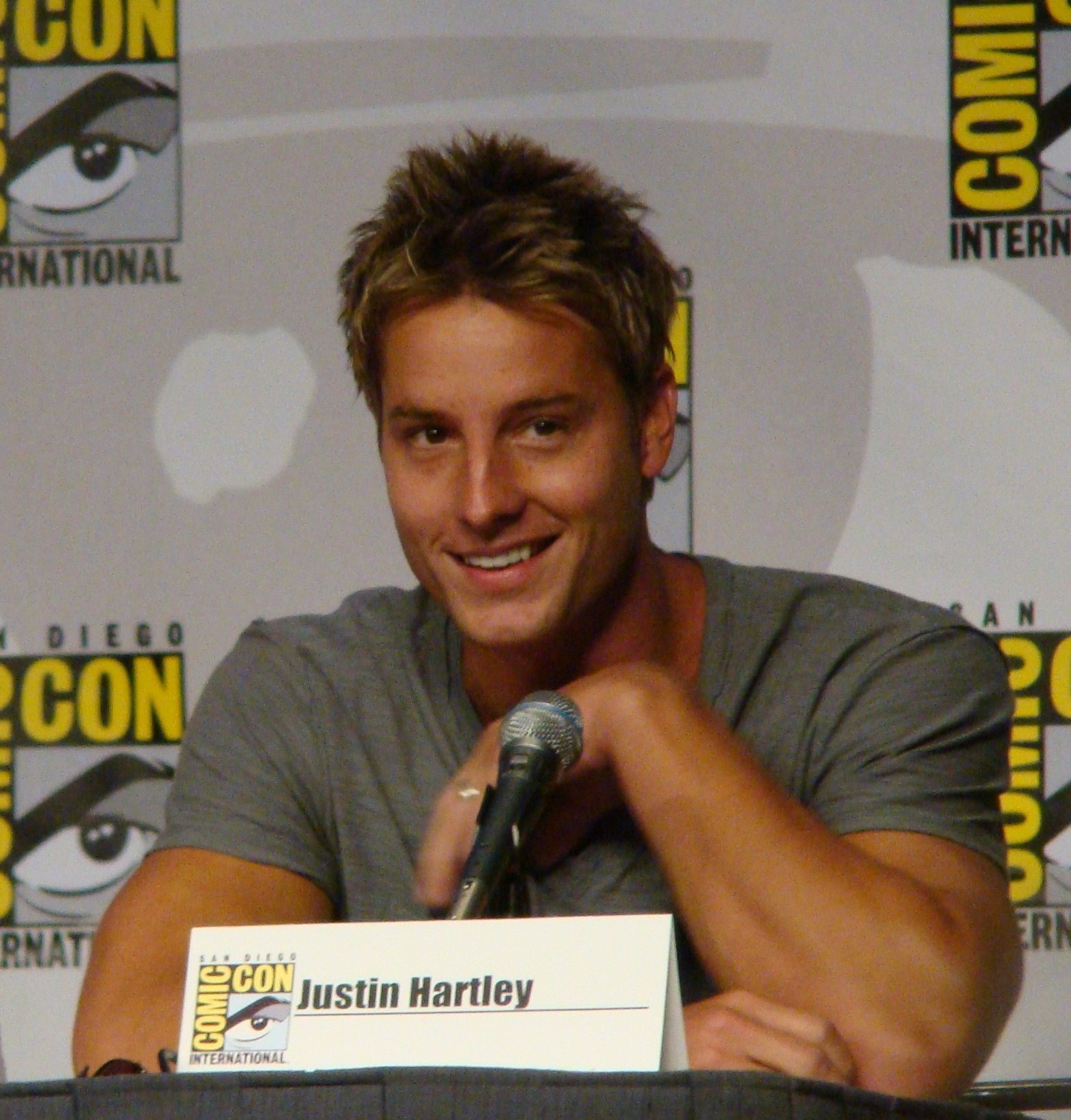 And last but not least is the handsome Justin Hartley, who played the role of multi-millionaire Oliver Queen.
Hartley was the first person who portrayed the image of Green Arrow on TV. Handsome Hartley instantly captured the hearts of millions and became one of the most memorable characters of Smallville.
Among his subsequent roles, there were not many huge hits.
However, in 2017 Hartley joined the star-cast of 'A Bad Moms Christmas' by playing Todd alongside Mila Kunis, Kristen Bell, and Christine Baranski. Justin also joined some TV projects. For instance, he had roles in 'CSI: NY', 'Melissa and Joey', 'Mistress' and NBC's 'This is Us', which is still on air.
Be sure to give it a watch, if you still haven't seen the series. It's really great.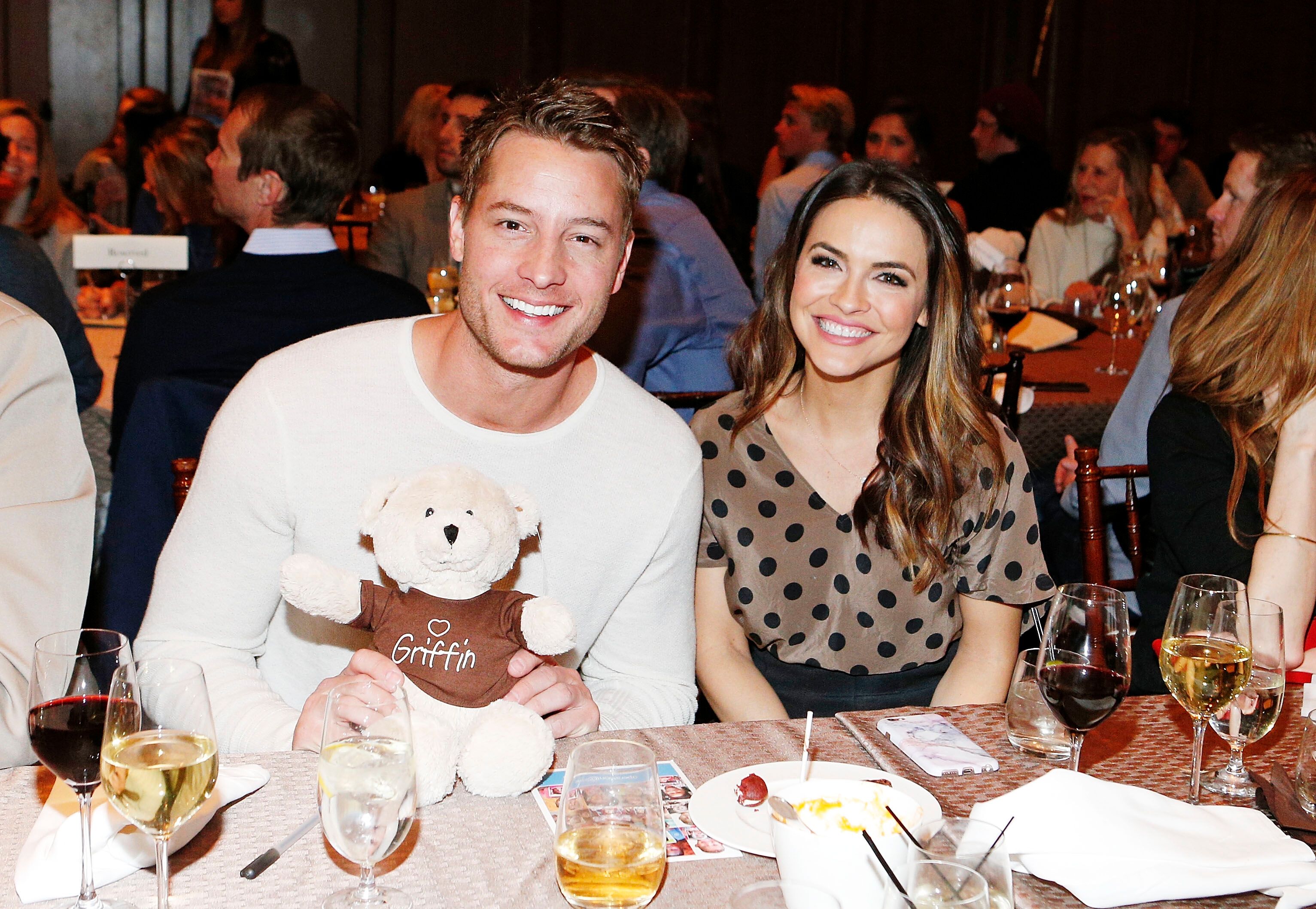 When it comes to his love life, Hartley had been previously married to actress Lindsay Korman, which led to the birth of their wonderful daughter Isabella. In 2017, Hartley got married once again, this time to the actress Chrishell Stause and we hope this marriage will not be as short-lived.
Now you know what the actors from Smallville are doing now! Who do you miss the most? Perhaps there is someone we did not mention?