Modern Family: Real Life Partners 
Modern Family released its first episode 10 years ago. Since then, we had a great time with the characters. This February, the series was renewed for its eleventh and final season. While it's sad that it's going to be the last part of the story about our faves, we're excited to see how it all ends! And meanwhile, let's take a look at what the show's actors are doing in real life! 
Julie Bowen as Claire Dunphy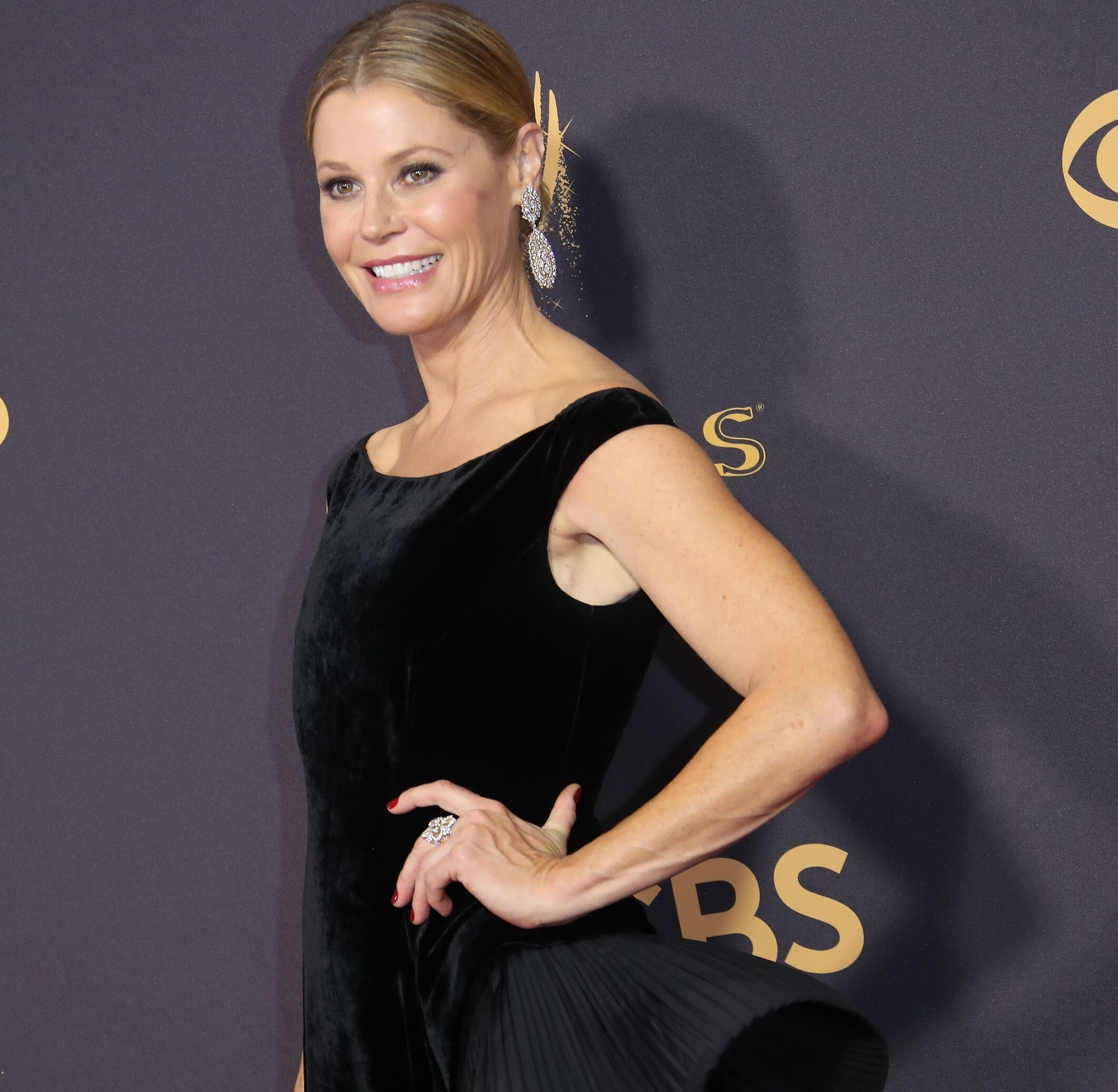 It's hard to picture Julie Bowen, as Claire, married to anyone other than her hilarious on-screen husband Phil, yet she was married to software developer and businessman Scott Phillips for 13 years.
In fact, in the pilot episode of Modern Family, Julie was heavily pregnant with twins and the production had to strategically place her behind objects to cover her bump.
Talking about what makes a marriage successful, Bowen joked,
"Honestly I only remember up until we had the kids. Then you're like, 'What?' Twelve years. We've had children for nine. So I remember the first three years, the rest of it is like a blackout."
Seems that the blackout was not pleasant though since after so many years, Julie filed for divorce and the couple decided to go their separate ways.
In an interview, Julie joked about her marriage to Scott, saying that the pair were simply "too tired to do anything else" and that is why they did not break up earlier.
We hope Julie will find someone who will make her feel as happy as her onscreen husband does for Claire. As of now, there is no news about her dating life.
Ty Burrell as Phil Dunphy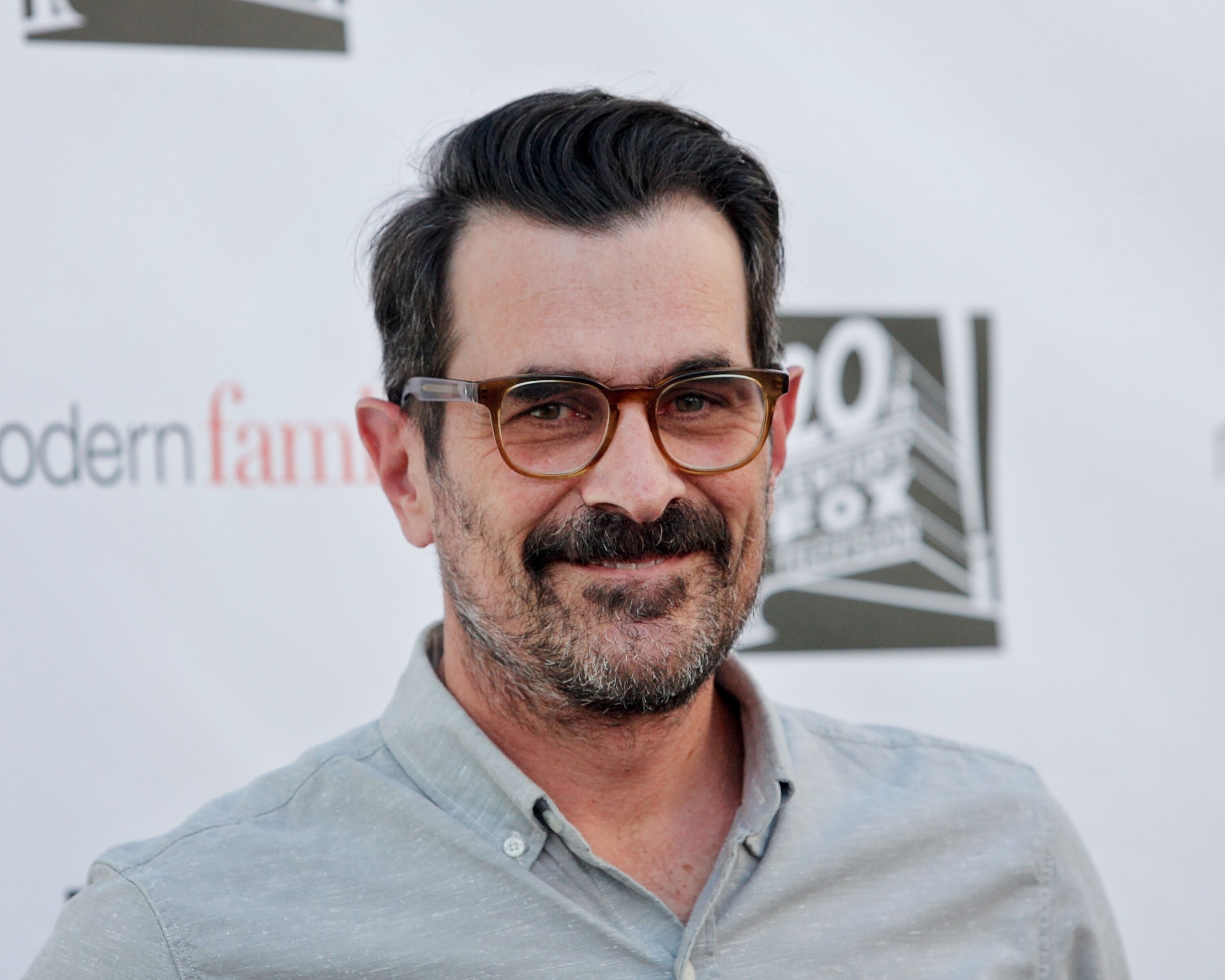 Phil considers himself a "cool dad", who often engaged in ridiculous activities with Luke, much to Claire's dismay.
In real life, Ty is less child-like and more of a calm and steady husband. He chose to marry a woman named Holly. Together they managed to combine the best of both of their worlds. In only one year the couple will celebrate 20 years of mutual love. Holly is a professional chef and a really great one, according to Ty.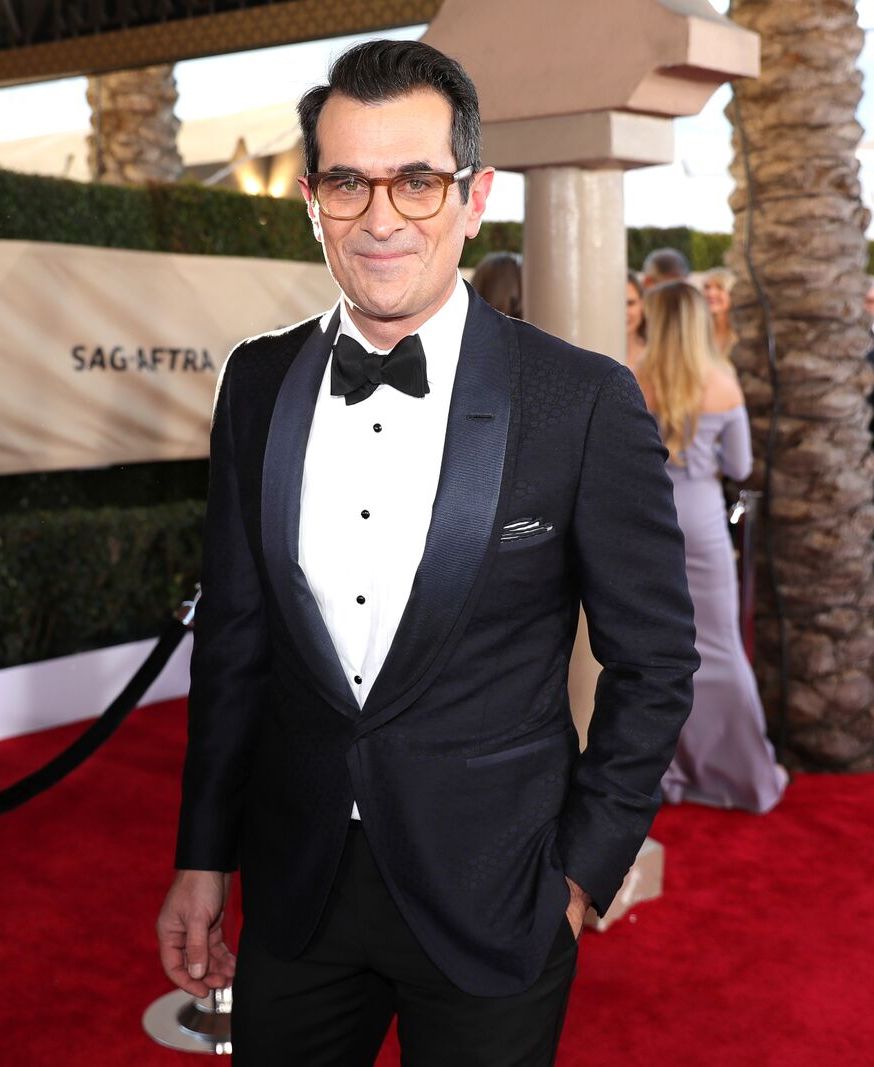 "My wife, Holly, is an amazing cook, so everything around what I make tastes great," he told Us Weekly.
Looks like the chef found her way to her husband`s heart through his stomach! The couple had adopted a baby girl, and two years later, they decided to adopt a second daughter. Today, this modern family is living happily together with their daughters Greta and Frances in the City of Angels.
Jesse Tyler Ferguson as Mitchell Pritchett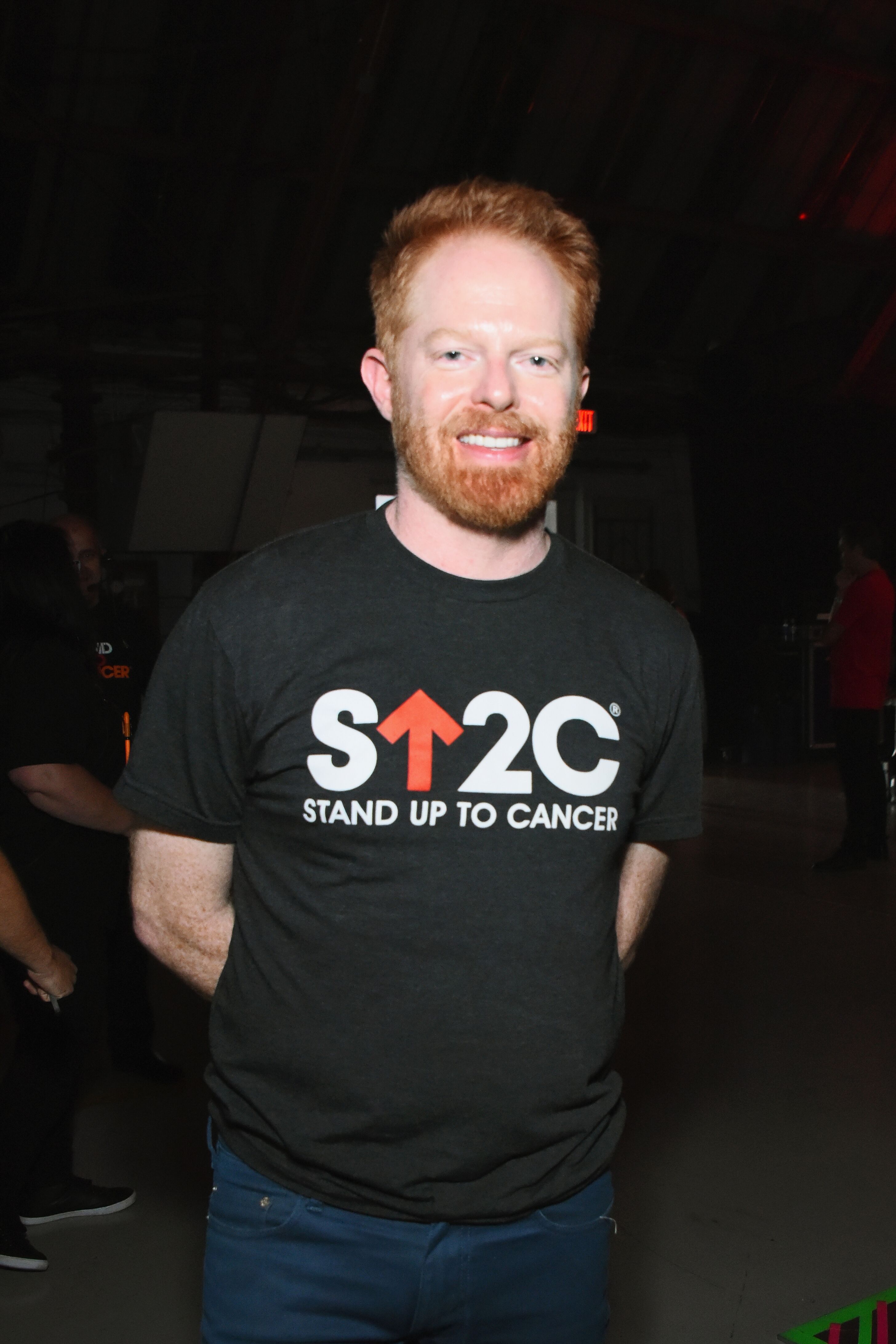 Like many of the plot twists on the show, Jesse Tyler Ferguson's real-life coming out story is equally embarrassing and hilarious. When the actor was a freshman in high school, he got caught by security at a bookstore attempting to shoplift some adult gay videos.
"My mom and dad saw the nature of the material I was stealing, and that's how I came out," he says.
Today he finds it a funny story, but back then, it was incredibly traumatizing.
Thankfully, all this did not affect Jesse`s personal life. Six years ago, he got married to a lawyer Justin Mikita, after dating for almost two years. In some of his interviews, the actor expressed his eagerness to become a father.
"Justin and I are very excited to become dads in the near future," he told E! News.
There has been no announcement yet, but we are expecting it any time soon.
Eric Stonestreet as Cameron Tucker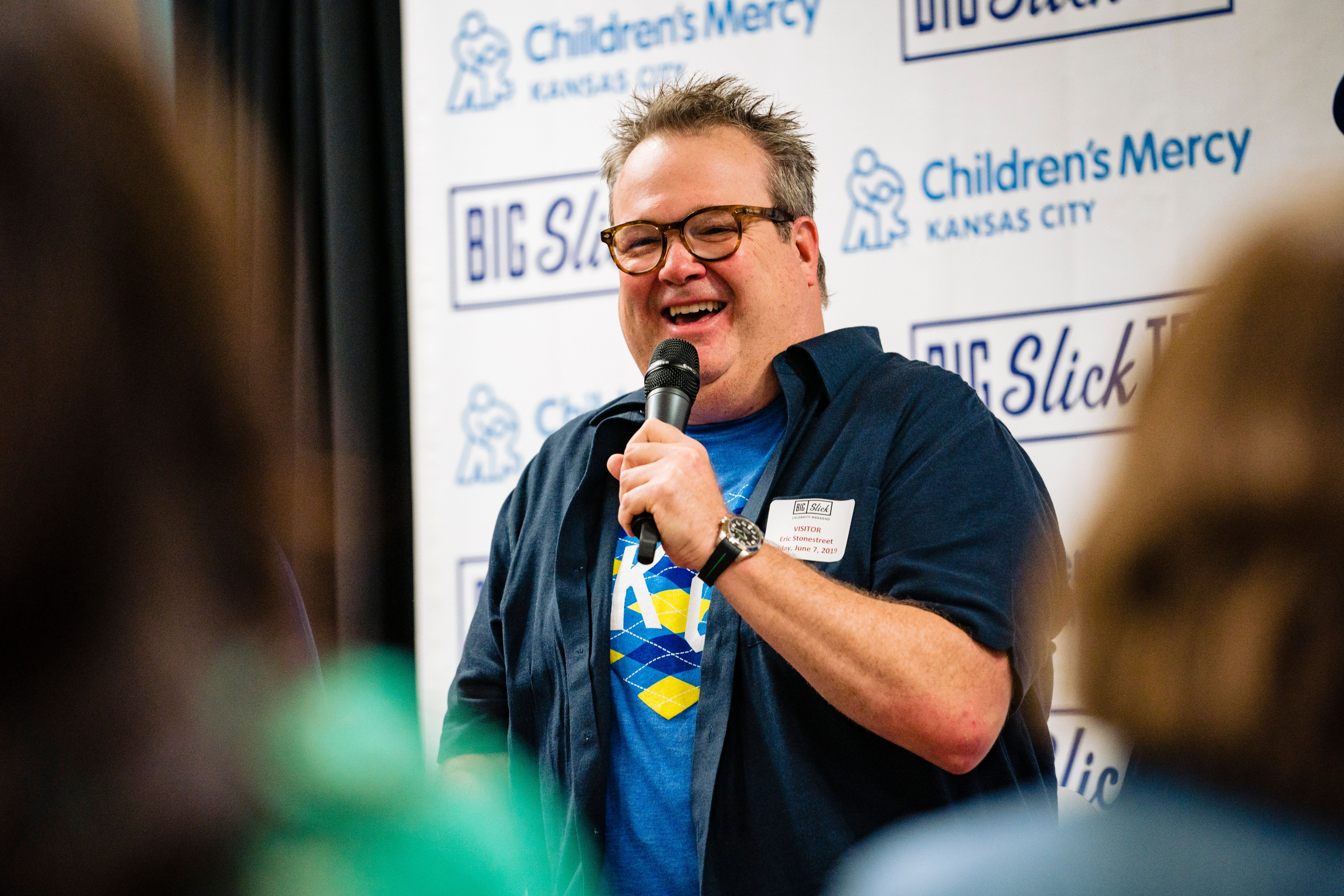 Eric Stonestreet portrays the funny and adorable teddy bear Cameron Tucker. Despite playing such an emotional gay character on Modern Family, Eric has a rather different personal life.
In reality, he's heterosexual. After being in a long-term relationship with actress Katherine Tokarz, last year Eric admitted that he had found love again. Stonestreet started to date a pediatric nurse Lindsay Schweitzer and is madly in love with her.
"She calms my nerves. I'm a very high-strung person," he told Ellen Degeneres on her show.
We don't know if wedding bells will ring, but for now, the couple is enjoying getting to know each other more. Seems that Eric chose to shun the high-profile Hollywood lifestyle and date someone a bit more down-to-earth! We are very happy for him and wish him only the best of everything. 
Sarah Hyland as Haley Dunphy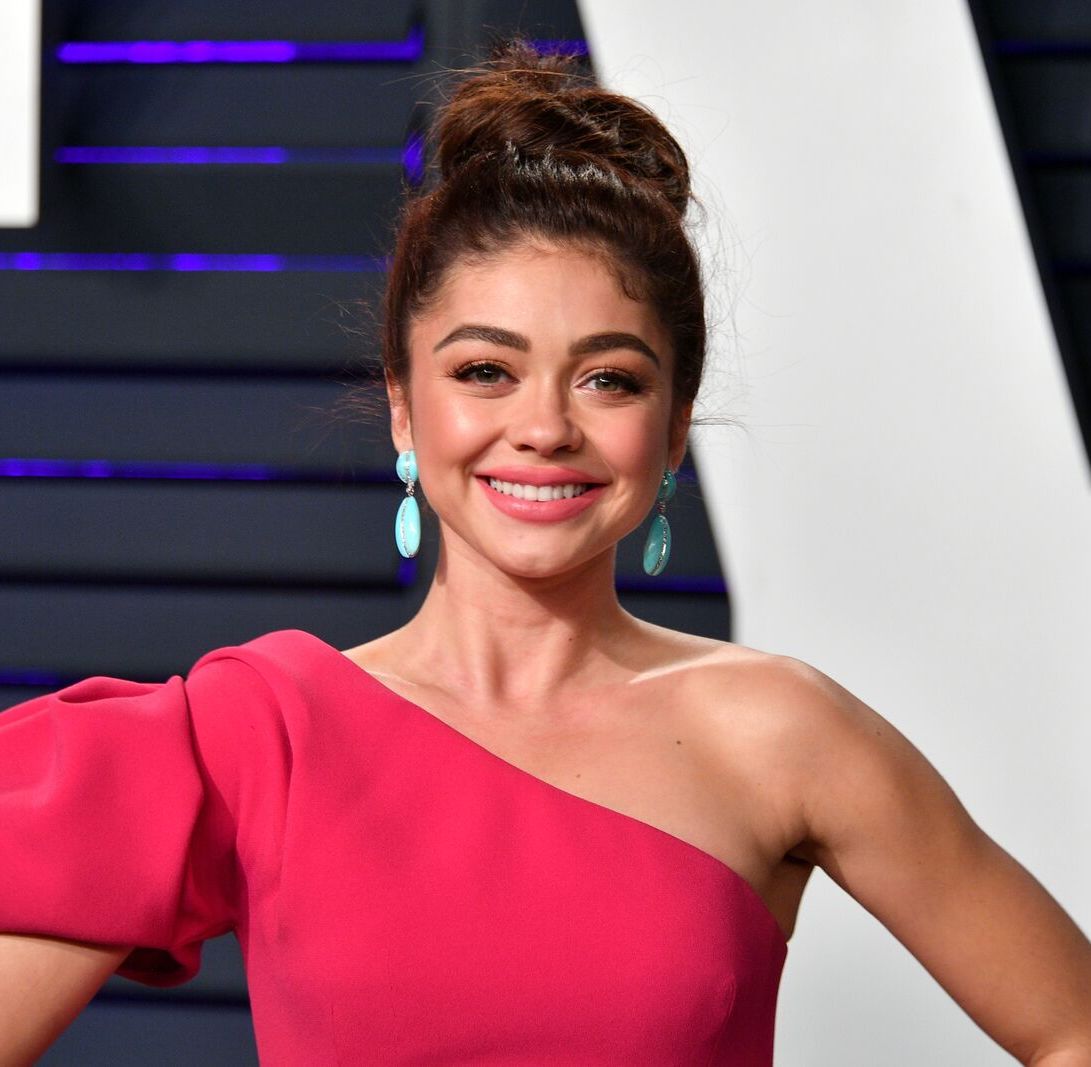 Haley was always a pretty, ditzy and rebellious lady who cared a lot more about her appearance, rather than her studies. And she was also the one, who always had these endless problems in her personal life.
In real life, Hyland doesn't deal with as many boyfriend issues. She is currently dating the reality star, Wells Adams. He has appeared as a contestant on both The Bachelorette and Bachelor in Paradise.
Sarah admitted the two started exchanging messages on social media, and she said:
"I thought he was funny, and he was a fan of [my] show."
After their first date, the two became inseparable and they are often seen posting romantic pictures together. As she told Jimmy Kimmel about her relationship with Wells: 'This is really awesome.' This summer the couple announced their engagement, so we're beyond happy for them and we're looking forward to seeing their wedding pics!
Ariel Winter as Alex Dunphy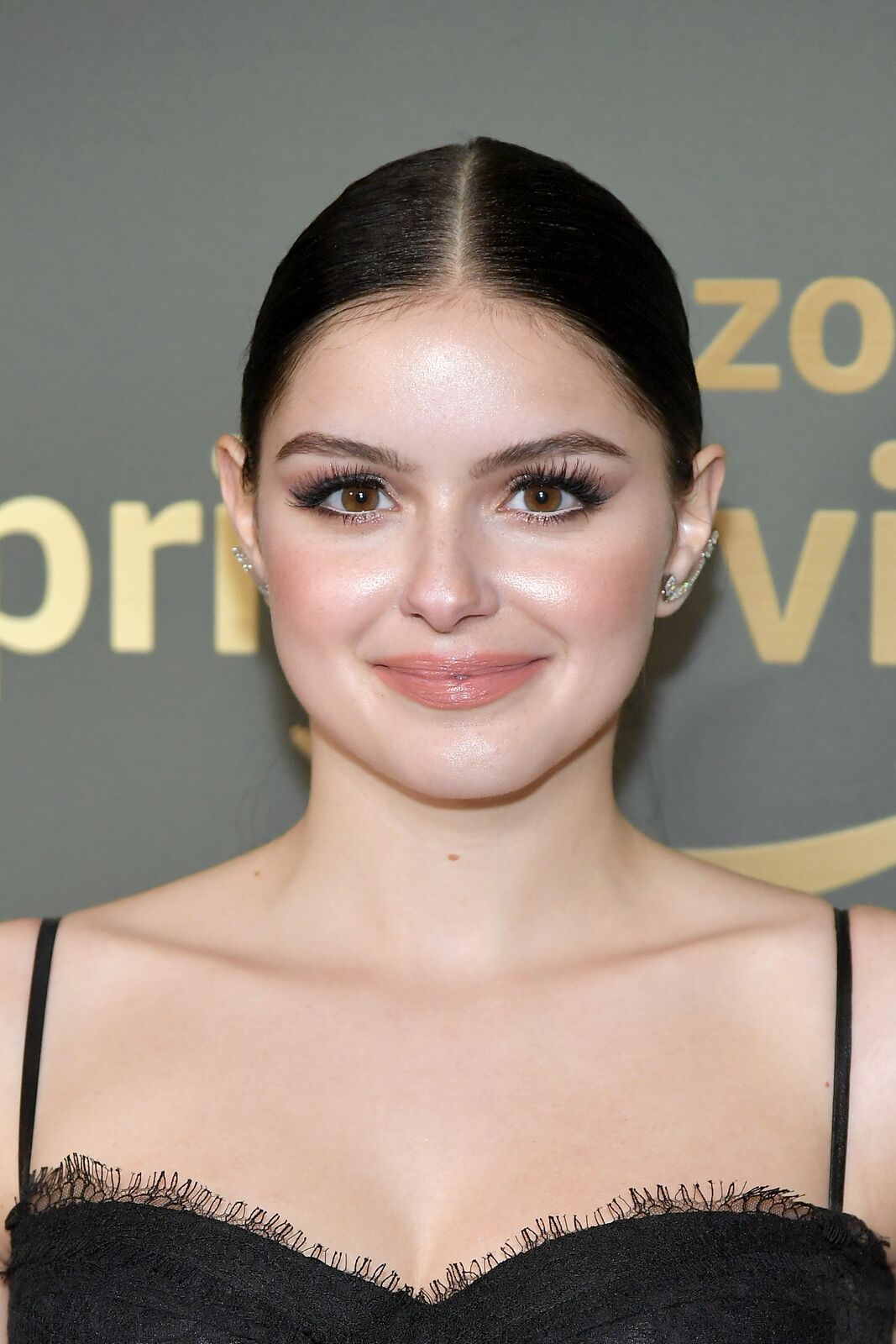 Winter, who plays the brainiac Dunphy daughter, Alex, was just 11 years old when she was cast on Modern Family. During the early years of the show, Ariel had to deal with family issues and was growing up — no easy task, especially in the spotlight. Ariel said her mother made her wear "the smallest miniskirts, sailor suits, low-cut things, the shortest dresses ever' starting from the age of seven.
"People thought I was 24 when I was 12," Ariel said.
"I went through a really rough period, a really bad chapter,' Winter revealed and admitted she hasn't spoken to her estranged mother in five years. Luckily, with the support of her on-set friends, she managed to overcome the hard times.
Ariel might play a grounded nerd on TV, but her real life is quite the contrary. She has had lots of light affairs, but 3 years ago Ariel began dating actor Levi Meaden with whom she truly fell in love.
The actor is almost 10 years older and seems to be successfully developing his career. You may recognize him from his role as the young son in the family apocalyptic thriller, "Aftermath" and he also appeared in Gabrielle Union's thriller "Breaking In" this year. After a turbulent life with her estranged mother, it seems that Meaden has finally given her some stability.
In the interview with US Weekly, the young actress revealed how supportive her boyfriend is and how much it means to her.
"He's a wonderful person. He's always there for me… all the time. He's always trying to make me feel good about myself, but also just to be there for me as a person, you know?"
We are so happy for you, Ariel!
Nolan Gould as Luke Dunphy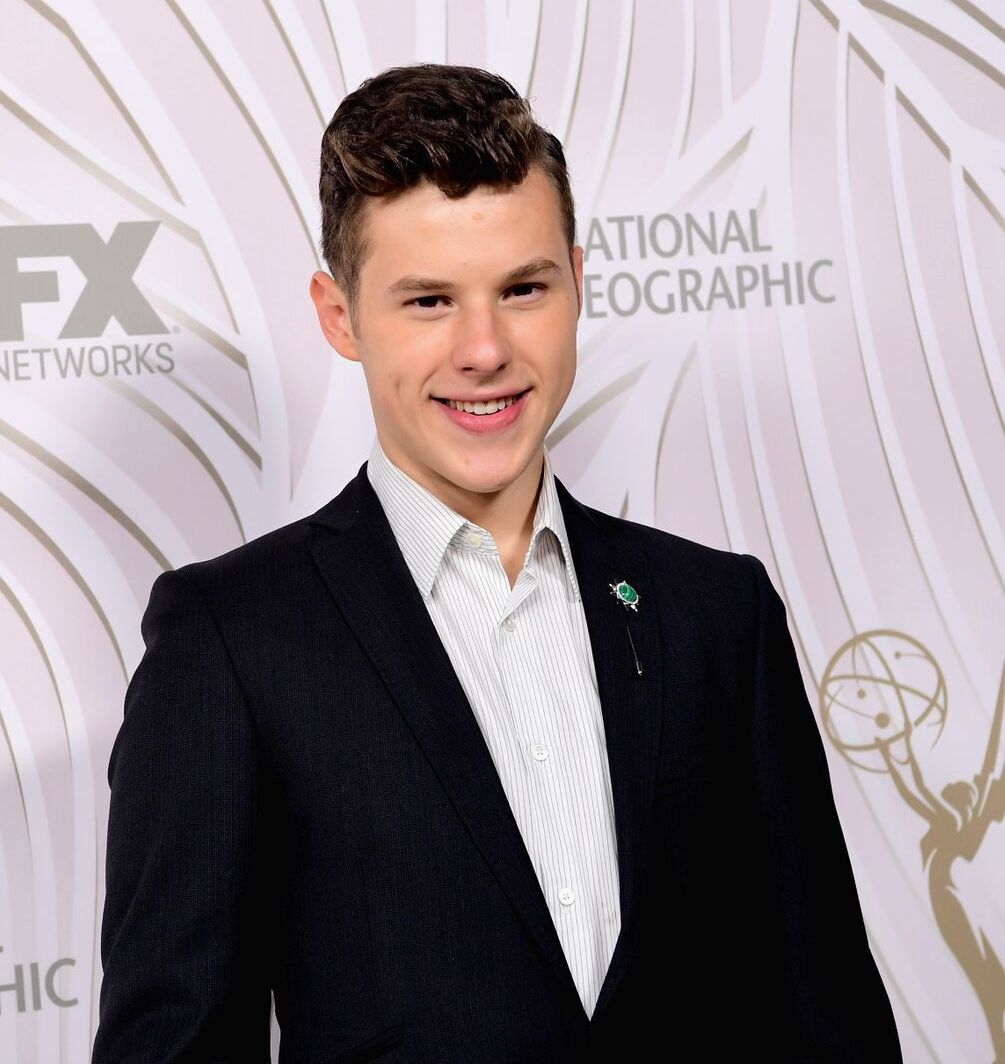 The majority of Modern Family fans will always think of Luke as the curly-haired and mischievous kid, but in real life, he is all grown up. 20-year-old Nolan grew up right in front of our eyes and last year, he was already spotted on a date with a blonde. It was rumored that Nolan was dating Australian model Hannah Glasby after the two were seen out holding hands.
However, neither of them has confirmed nor denied a romantic relationship. Nolan is also close friends with his onscreen sis Alex. On his Instagram, Nolan congratulated Ariel on her Birthday and thanked her for all the years they've spent together on Modern Family. He wrote:
"So lucky to have shared this crazy experience with you for the past decade. Can't wait to see what the future holds!"
We're sure that the future will be brilliant!
Benjamin Bratt as Javier Delgado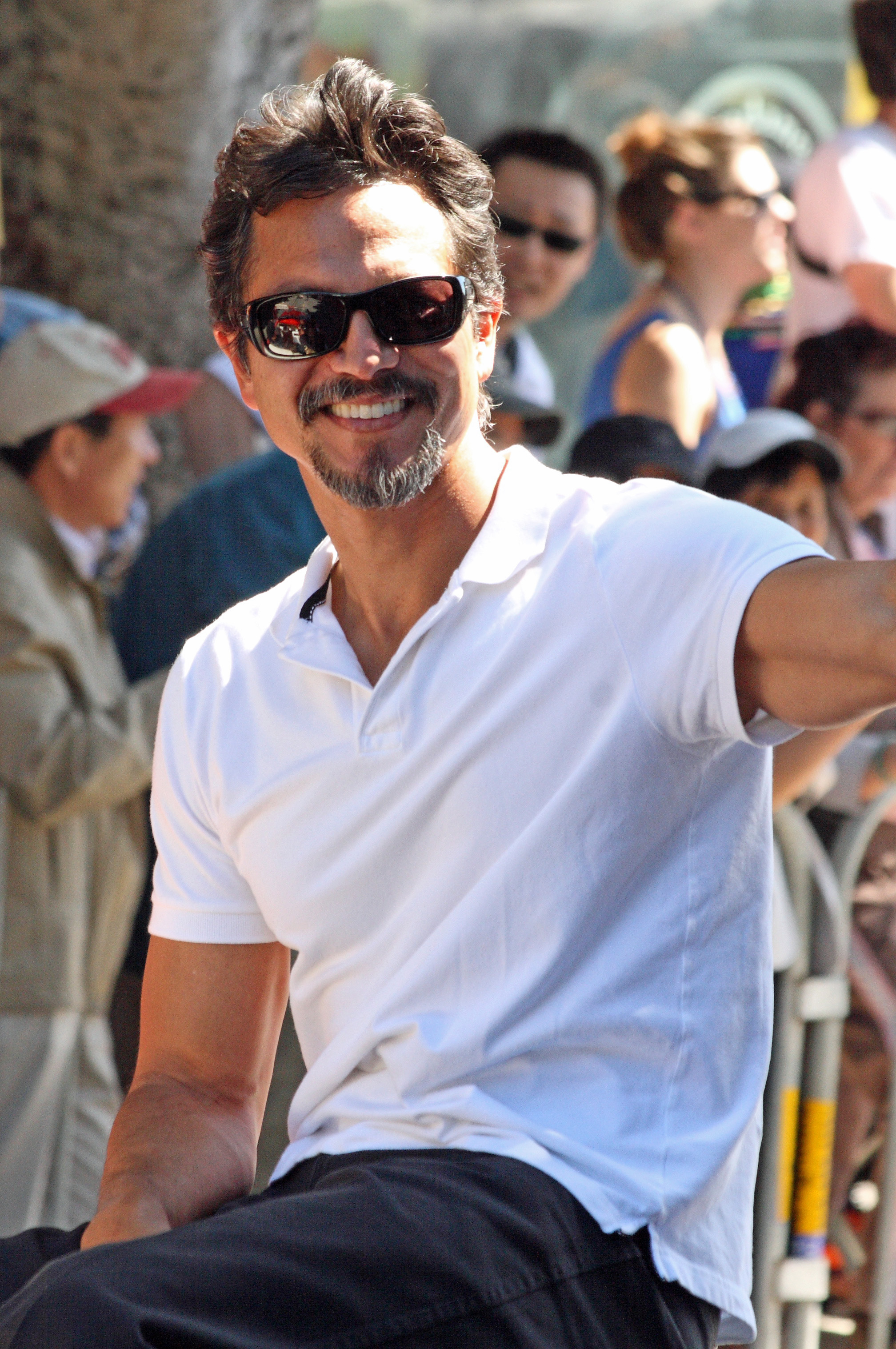 The passionate Colombian bad boy and ex-husband of Gloria is actually an American actor, who used to date an A-list actress Julia Roberts!
The actress told Vanity Fair that they met in a restaurant in New York: "He walked in, and I looked up at him, and it was like something hit me over the head with a bat." A high-profile romance was born, but the two ended it after four years.
Insiders claimed Bratt was ready to start a family and wanted Roberts to move from New York to his hometown of San Francisco, but Roberts had other plans.
Nevertheless, Bratt's dreams did come true with another actress, Talisa Soto. The couple got married in San Francisco after meeting on the set of the film Pinero. Since then, Bratt has wholeheartedly devoted himself to the role of husband and father.
During the New York premiere of La Mission in 2009, Benjamin gushed about his family life.
"We're going on our eighth year of our marriage and it feels like six months because we're so aligned," he said.
In 2008, Bratt shared some heartbreaking news with fans. His then-5-year-old daughter, Sophia, suffered a brain injury during her birth that left her with physical disabilities.
Bratt gave up his career ambitions because he wanted to be a better father. It was hard for both parents to deal with their daughter's struggles but working with therapists helped, and according to Bratt, Sophia now "understands everything, she's quick to laugh, she's loving and a physically beautiful child."
And that is the most important thing for the actor right now.
Ed O'Neill as Jay Pritchett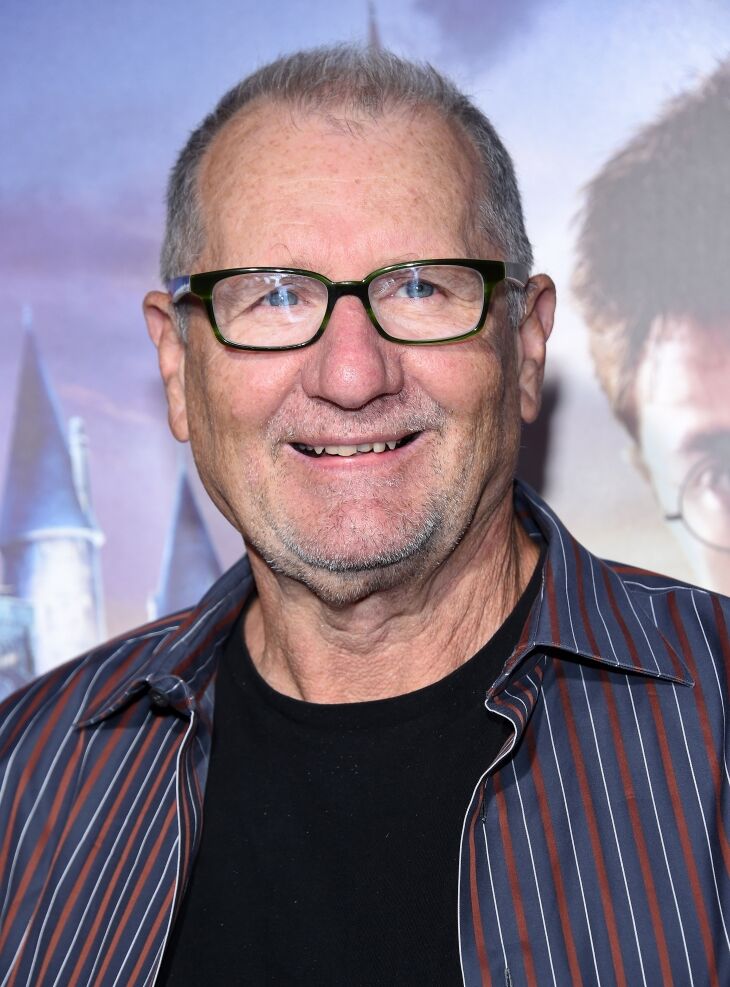 First, we knew Ed O'Neill as the funny actor from Married with Children. Now, we love him playing the patriarch of the Pritchett family.
Despite trading in his older wife for a much younger one on Modern Family, Ed O'Neill has been married to his wife Catherine for 32 years in real life! But it took O'Neill 13 years to give in to the idea of having kids with his wife.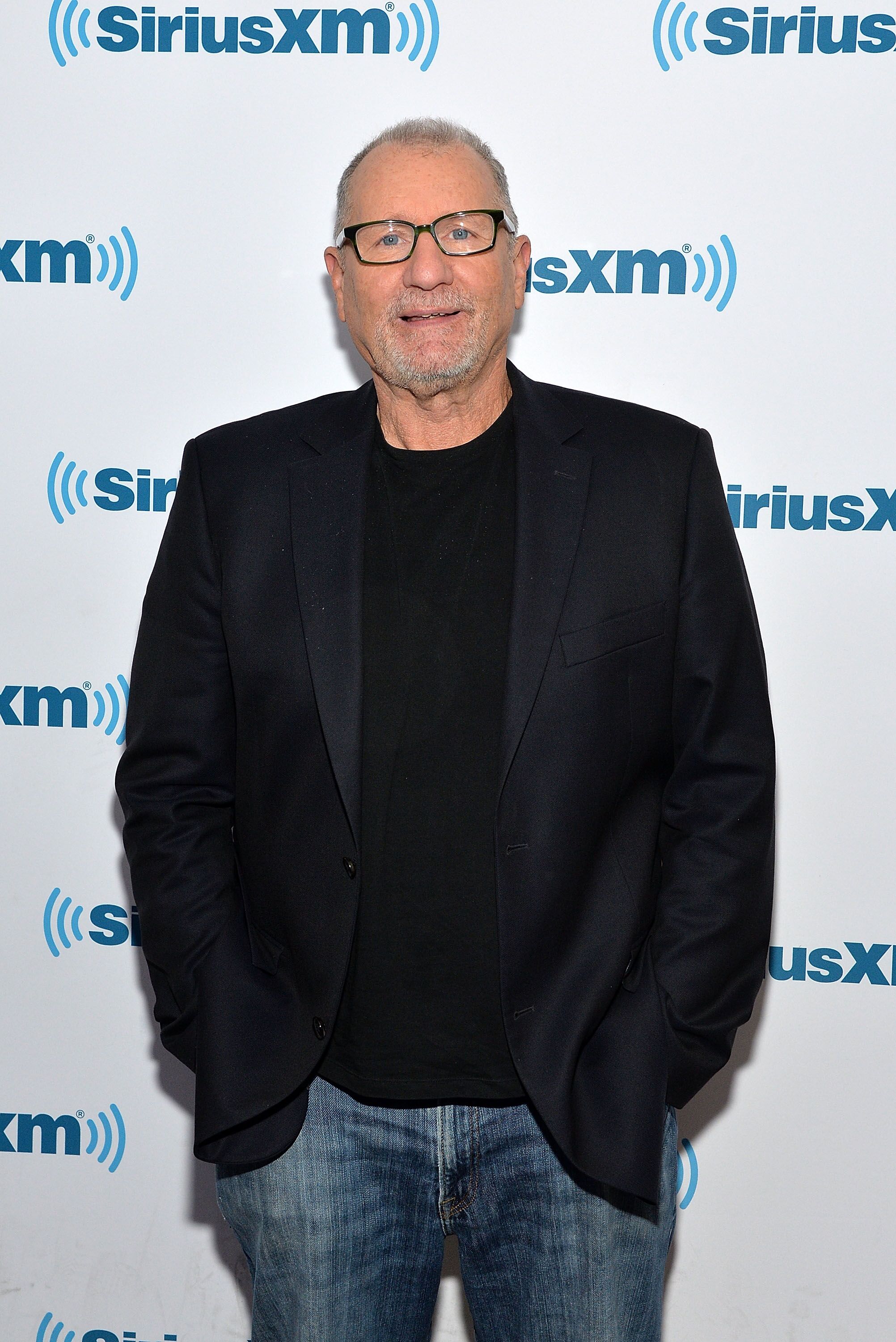 Catherine was already 42 years old when she finally gave birth to her first child.
"At the beginning, I sort of reluctantly went along with it," he told the New York Post. "As a favor to her, I was thinking. Then when we had the first one, I was like 'Oh, my God, I'm in love.'"
These days, the happy spouses live in Los Angeles, raising two wonderful daughters, and doing just fine. Wonderful, right?
Sofia Vergara as Gloria Pritchett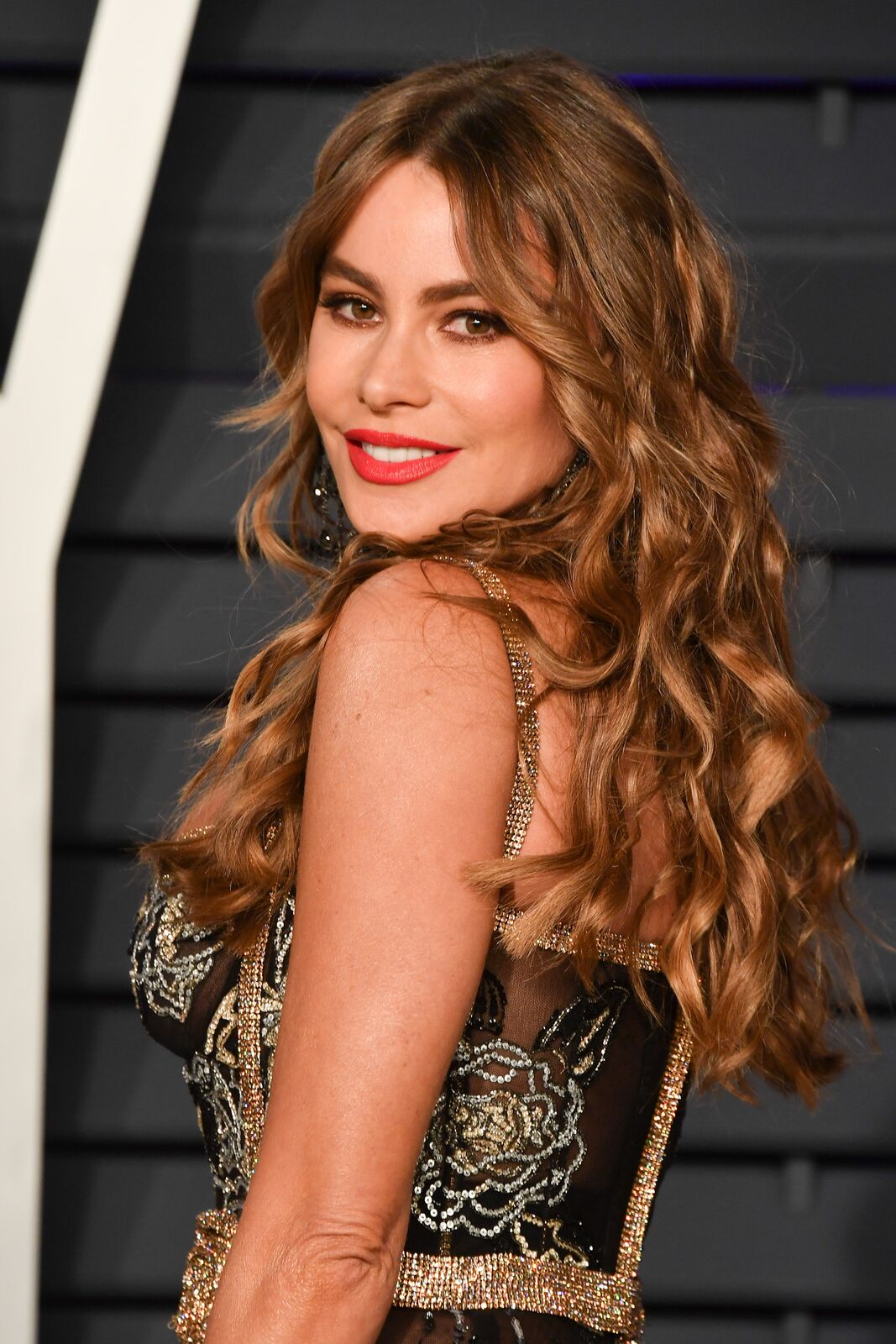 Like her determined and family-loving character Gloria, Sofia is always surrounded by her friends, family, and most of her castmates and crew members. She always had dozens of admirers but she chose to marry her high school boyfriend, Joe Gonzalez, right after graduation, when she was 18. With him, Sofia became a mom. She gave birth to her son Manolo Gonzalez-Ripoll.
Apparently, Sofia and Joe were too young to start a family. They divorced after only 2 years of marriage.
Afterward, for years Sofia struggled with the life of a working single mother. She was also fighting cancer and helping her brother quit his addiction. She did not have time for her personal life, but she needed support and wanted a father for her son. And finally, almost 10 years after the divorce, she finally found the one. They met at the White House Correspondent's Dinner in DC. It was the "Magic Mike" actor, Joe Manganiello
The handsome actor says he immediately knew that Sofia was his soulmate.
"[It's] coming to grips with the idea that someone who is not related to you could possibly love you that much," the actress told US Magazine.
This extremely good looking pair got together in 2014 and were engaged just six months later. When Sofia is asked to comment on her personal life, she replies that she 'couldn't be happier'.
The two are frequently snapping photos of their romance on social media and are even planning to star in a film together. Looks like these two seem to be perfect for each other. They are both extremely good-looking and they're both talented. And when they're together, they look so happy. We do hope that this happiness will last for a lifetime.