Shameless Cast's Real-life Couples
This family can be called anything but normal. Led by the highly dysfunctional father Frank, the Gallagher family has been making us laugh from joy and cry from compassion since 2011. When its ninth season premiered last September, Shameless became the longest-running original scripted series in the history of Showtime. But it still has something else to show us as its tenth season will premiere this November.
Meanwhile, let's see who the cast members of this awesome series are dating! 
Shanola Hampton as Veronica Fisher
Even though Veronica's last name is not Gallagher, she became a real member of this crazy family. Her marriage to the bartender Kevin Ball is just as adventurous, passionate and controversial as her neighbors' lives.
Shanola is usually super elegant in her LA-chic outfits and she doesn't resemble Veronica's Southside Chicago style. But no matter what Shanola is dressed in, it turns out that in real life she has a jubilant spirit and fun-loving nature, just like our beloved "V".
Her energy and hilarious character fascinated the producer Daren Dukes right away and Shanola married him in 2000. The loving couple is raising two kids.
We all remember how Shanola's character V made almost desperate and yet hilarious attempts to get pregnant in season 3. Turns out at that time Shanola at the age of 36 was expecting a baby of her own. So Veronica's pregnancy in season 4 showed Shanola's real-life baby bump.
Ethan Cutkosky as Carl Gallagher
Carl Gallagher is portrayed as a total nuthead who makes poor decisions. He gets in trouble, attempts to kill his cousin, gets on the verge of a gang war, offends a judge, spends a year in prison and in the midst of it all finds some time to fall in love and even gets married.
Though it seems sweet that Kasadi followed her husband to his military camp, Carl finds her attempts to cheer him up very embarrassing.
In real-life, Ethan Cutkosky is not rushing to get married. Ethan had been dating actress Brielle Barbusca for a few years. Now it seems that they broke up because the actor posts photos with another pretty girl named Abigail on his Instagram. In one of the latest posts, he wrote,
"You are such an amazing special person, from watching how talented and smart you are. Too seeing you as a talented artist. From acting to singing, you are amazing! I love you infinitely."
So sweet! 
Cameron Monaghan as Ian Gallagher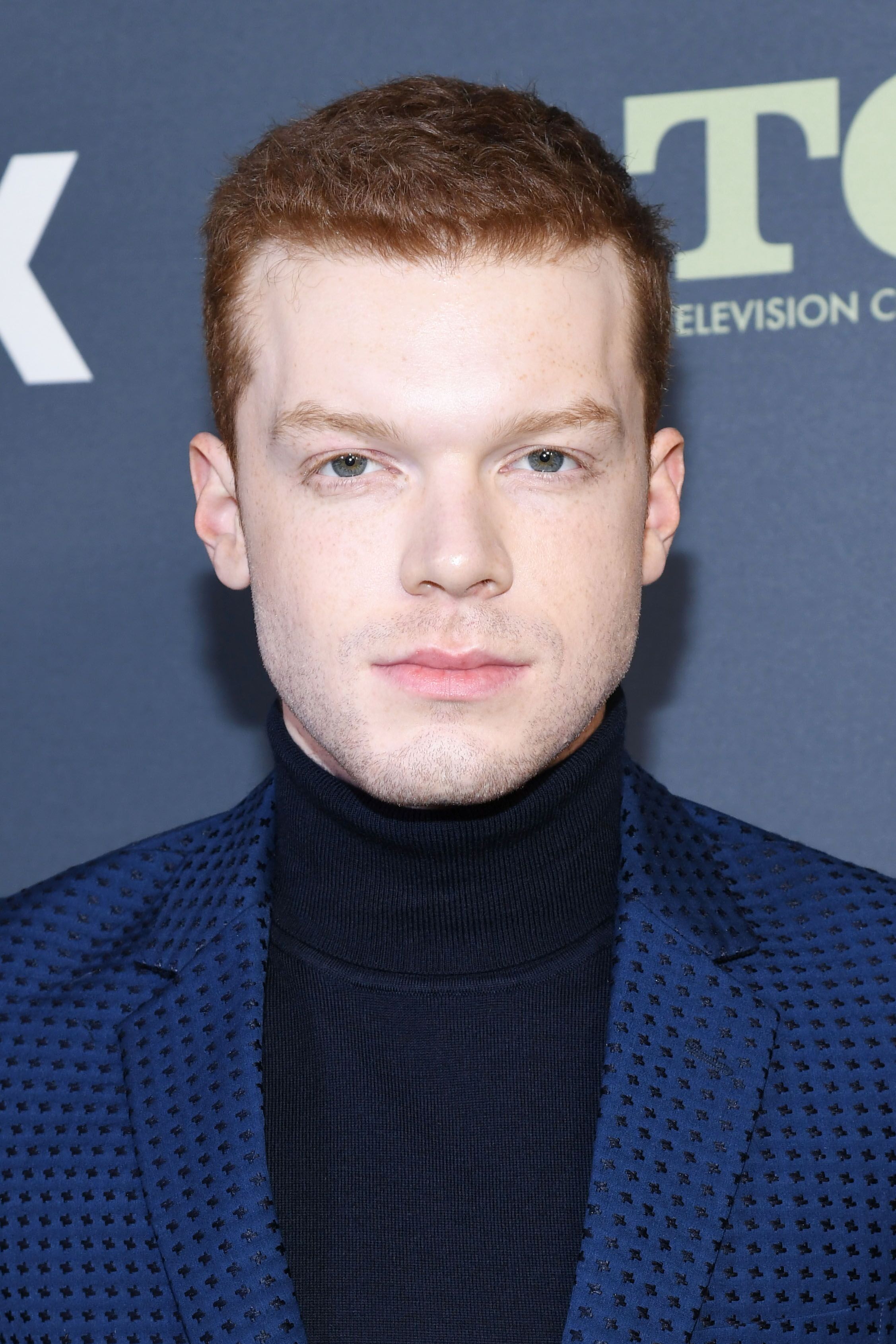 Ian has suffered a lot of heartbreaks on the show. We went through Mickey and Ian's ups and downs and finally burst into tears when Mickey left the country by himself. Ian's affliction with bipolar makes watching him struggle even harder.
Fortunately, Cameron has more success in love in real life. He used to date actress Peyton List, who met on the set of Anthem of a Teenage Prophet.
The two were playing high school lovers on screen and did not notice how fast they became attracted to each other when the cameras were turned off.
The couple used to make hilarious and sweet comments on each other Instagram pages and seemed super happy together. However, early this year the two announced that they called it quits. They never commented publicly on their split and these days we still don't know if Cameron is dating anyone else. 
Jeremy Allen White as Lip Gallagher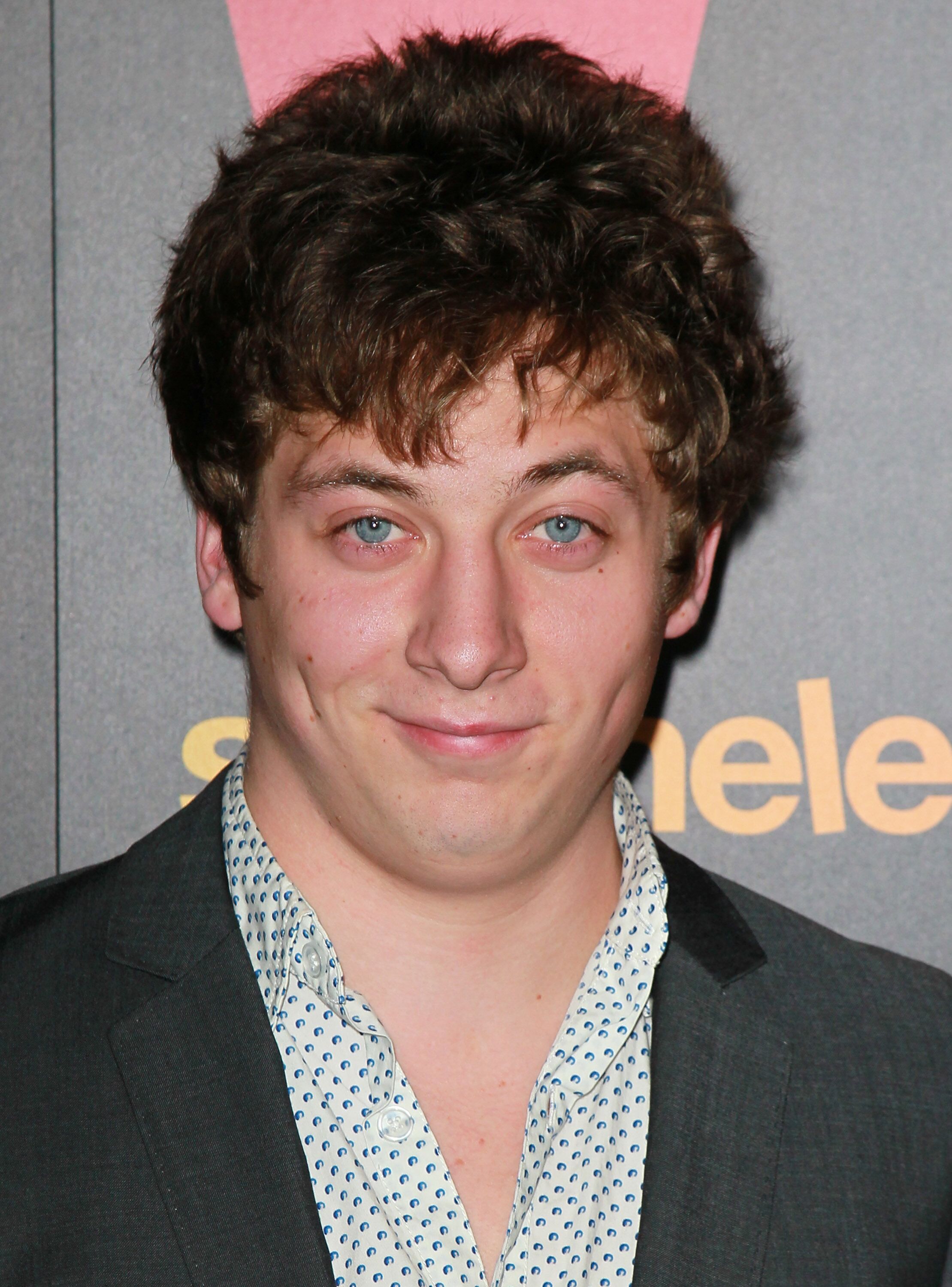 In the 8th season, Lip faced his alcoholism struggles and finally recovered. He is trying to clean up his life from the mess of the past seasons.
Even though Jeremy's portrayal of a kid with alcohol problems was very convincing, he is nothing like that in real life. In 2011 Jeremy met his co-star Emma Greenwell on the set of the show. The actors quickly fell for each other. Thousands of fans adored their sweet pics, suspecting the couple would soon take the relationship to the next level.
But the couple suddenly split, much to the surprise of their fans. Later, Jeremy started dating another actress Addison Timlin. The couple first starred alongside each other 10 years ago on the set of film Afterschool. But their relationship only took a romantic turn in 2017. Now she's his fiancee and they are raising their baby daughter who was born in October 2018. 
Well, there's one thing we know for sure, Jeremy is a way better father than his on-screen dad Frank.
Emma Kenney As Debbie Gallagher
Even though Debbie is trying to prove she is tough, we know very well that she has a big heart and cares a lot about her siblings. But Debbie doesn't always make the best decisions. She got pregnant by her boyfriend, who eventually left her because he wasn't ready to be a parent.
Emma's real life is easier because she doesn't have any children. We literally watched her grow up on the set and it's hard to believe she's already 20.
In an interview Emma was brave enough to say:
"When I was 9 when the show first started, I had the biggest crush on Jeremy [Allen White], who plays Lip, I haven't even told him that. I hope he doesn't read this. I obviously don't have a crush on Jeremy anymore, he's like my brother, but even today, I'll talk to him and I cannot blush. It's so annoying."
She also admitted having a crush on the actor Ansel Elgort, famous for his roles in the Divergent series and The Fault in Our Stars. But as of now, Emma is still single. She is focusing on building her career and doesn't spend much time dating. We hope Emma will soon find her true love! She's a pretty and talented girl and she deserves the best man ever!
Emmy Rossum as Fiona Gallagher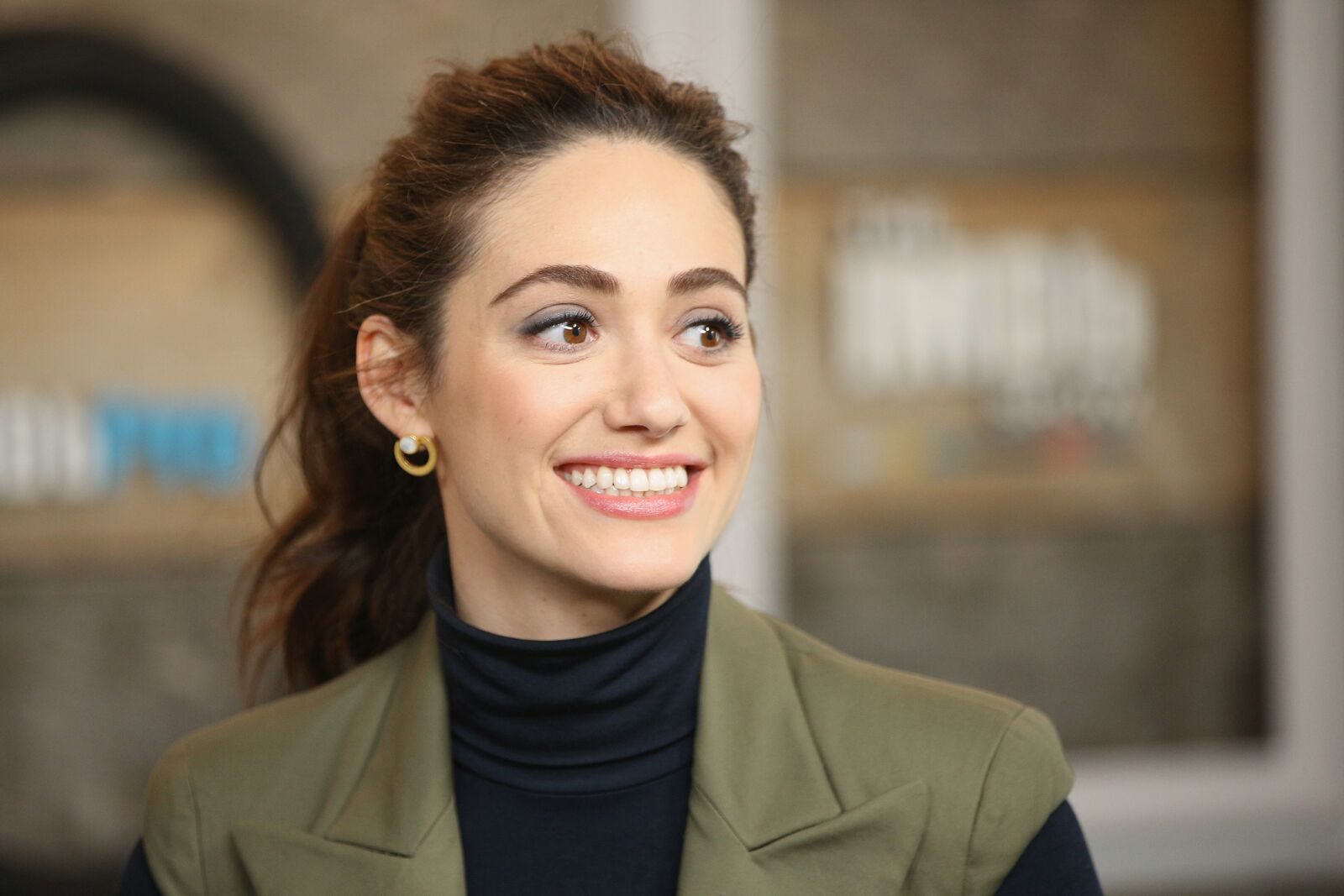 Fiona is undoubtedly the rock of the family. Though her life is as messy as the rest of the family, she does her best to protect and raise her siblings. She is a hard worker and embraced the role of a "mother" by providing money and support for her family.
Nevertheless, her personal life is full of disappointment and heartbreaks. To list all of them, we'd need to write a separate article!
Emmy's real personal life is very different from her character, but she also faced a lot of troubles in it.
The actress was married to music executive Justin Siegel for a year in 2009. She then had a short-lasting relationship with the songwriter and frontman for the band Country Crows, actor Jacob Moore, who played Tony Markovich in Shameless. Emmy was also rumored to be dating Capitan America - Chris Evans.
Two years ago, it was reported that she got married to Sam Esmail, the creator of Mr. Robot series. The two met 6 years ago on the set of a comedy named Comet that Sam was directing.
Sam had no other choice than to fall in love with Emmy's easy-going, fun and genuine character. We are looking forward to hearing some news about a new addition to the family soon!
Fans of the show couldn't believe the news that Emmy is actually leaving the series. She wrote an emotional letter to her fans, announcing her departure.
"I know you will continue on without me, for now. There is much more Gallagher story to be told. I will always be rooting for my family. Try not to think of me as gone, just think of me as moving down the block."
It's hard to imagine the show without Rossum, isn't it?
William H. Macy as Frank Gallagher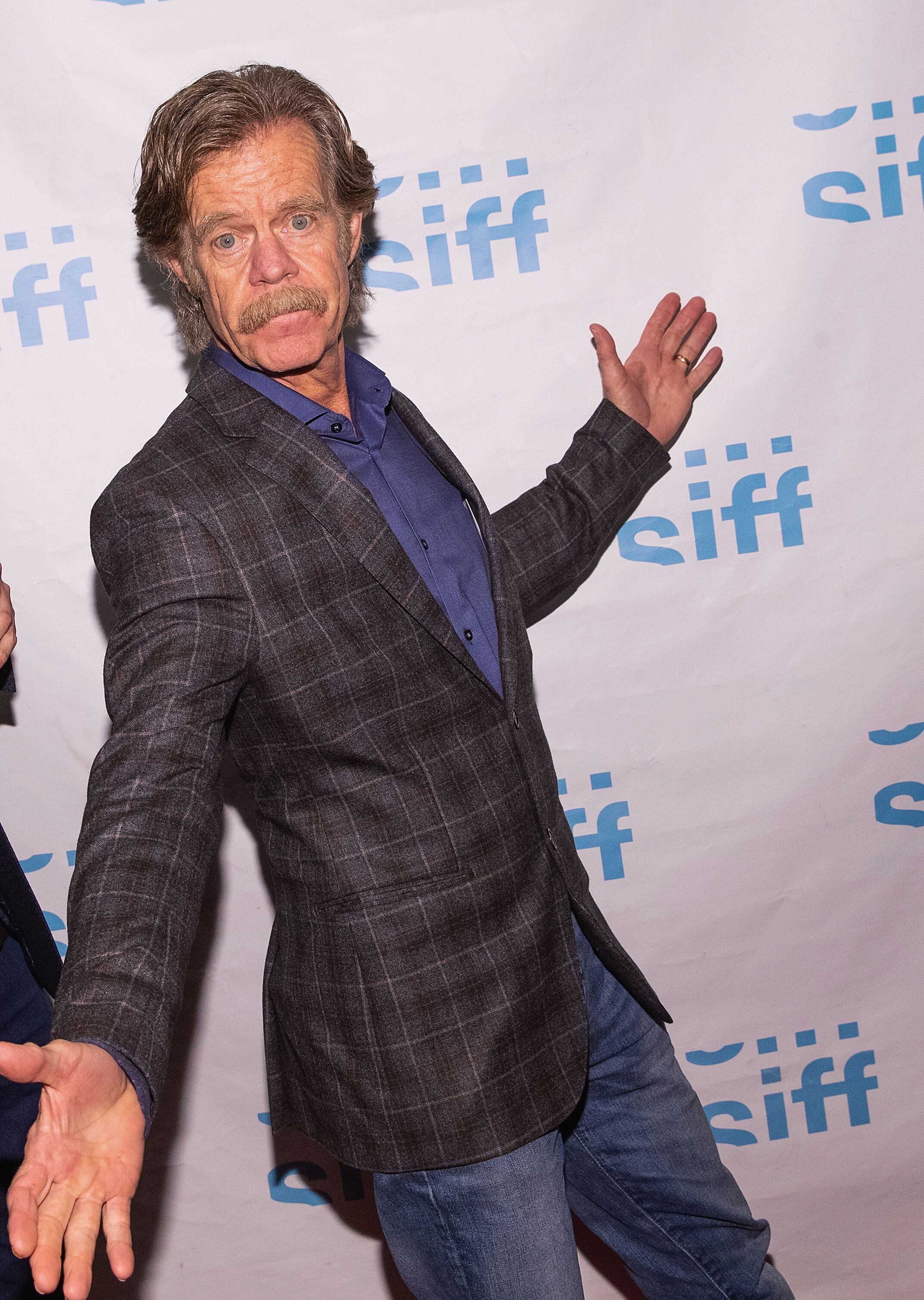 And the Father of the Year title goes to…. anybody but Frank Gallagher. He spends his nights drinking at the bar, and days wallowing on the floor at home with a hangover. Frank screwed up the lives of his 6 kids and his personal life also leaves much to be desired.
He occasionally tries to fix things, but he always ends up making an even bigger mess than the one he started with.
He is the kind of character we are happy to say that William Macy doesn't act like in real life. He has been married to his lovebird, the star of Desperate Housewives Felicity Huffman, for more than 20 years. Can you believe that the two had been dating on and off for 15 years before they actually tied the knot? This was because of Felicity's fear of commitment. She turned down Macy's marriage proposals multiple times.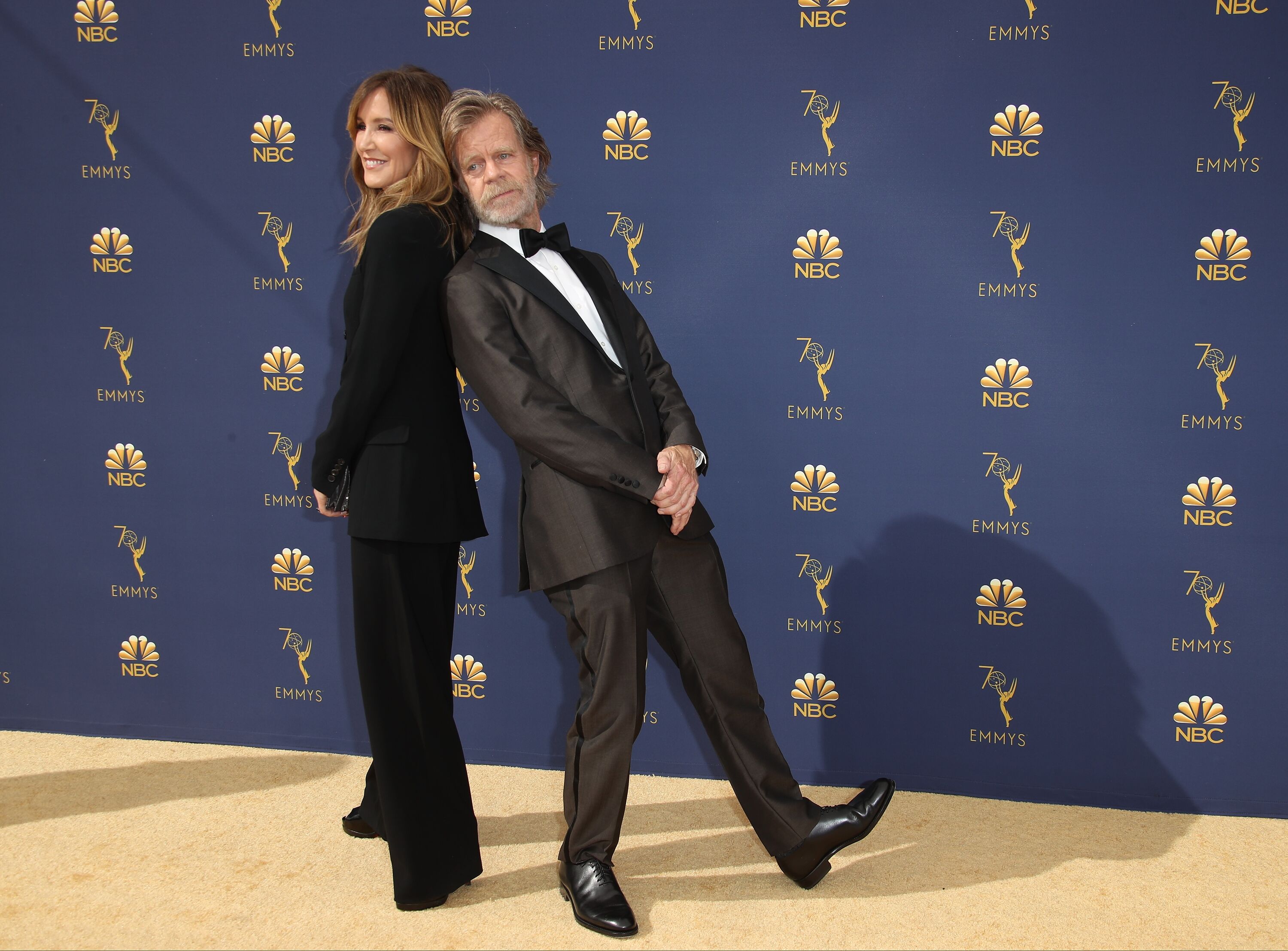 But a NO couldn't stop Macy from his dream of spending his life with his now beloved wife. The two of them bond because of their mutual love for acting. As Macy said:
"It's the only language that we have".
Over the years the couple broke up at least 5 times, and after another proposal, Felicity finally surrendered to Macy's persistence. And she didn't regret it, as she now admits.
The sweet couple is now loving parents to their two daughters.
As their family life started to blossom, so did their careers. William and Felicity are each other's biggest fans. They adore reading scripts together and from time to time they work on the same TV or movie projects. In 2009 they became the second couple to receive stars on the Hollywood Walk of Fame on the same day.
Although so many years have passed since the two actors first fell for each other, they are still madly in love. Perhaps Frank Gallagher will finally inherit some of Macy's traits and we will see him find true love in season 9. Fingers crossed!
Whose love story do you find the most interesting? Let us know in the comments below!