Orange is the New Black Cast's Real-life Couples
The characters from Orange Is the New Black are so different that they would probably have never met outside of prison. But Litchfield Penitentiary threw them all in the same barrel, and now these ladies of different social status, religion, culture, and sexuality are forced to live under the same roof! What is going in the real lives of the cast? Who's engaged, who's already married, and who's just dating?
Here are some surprising facts for you!
Kate Mulgrew aka Galina "Red" Reznikov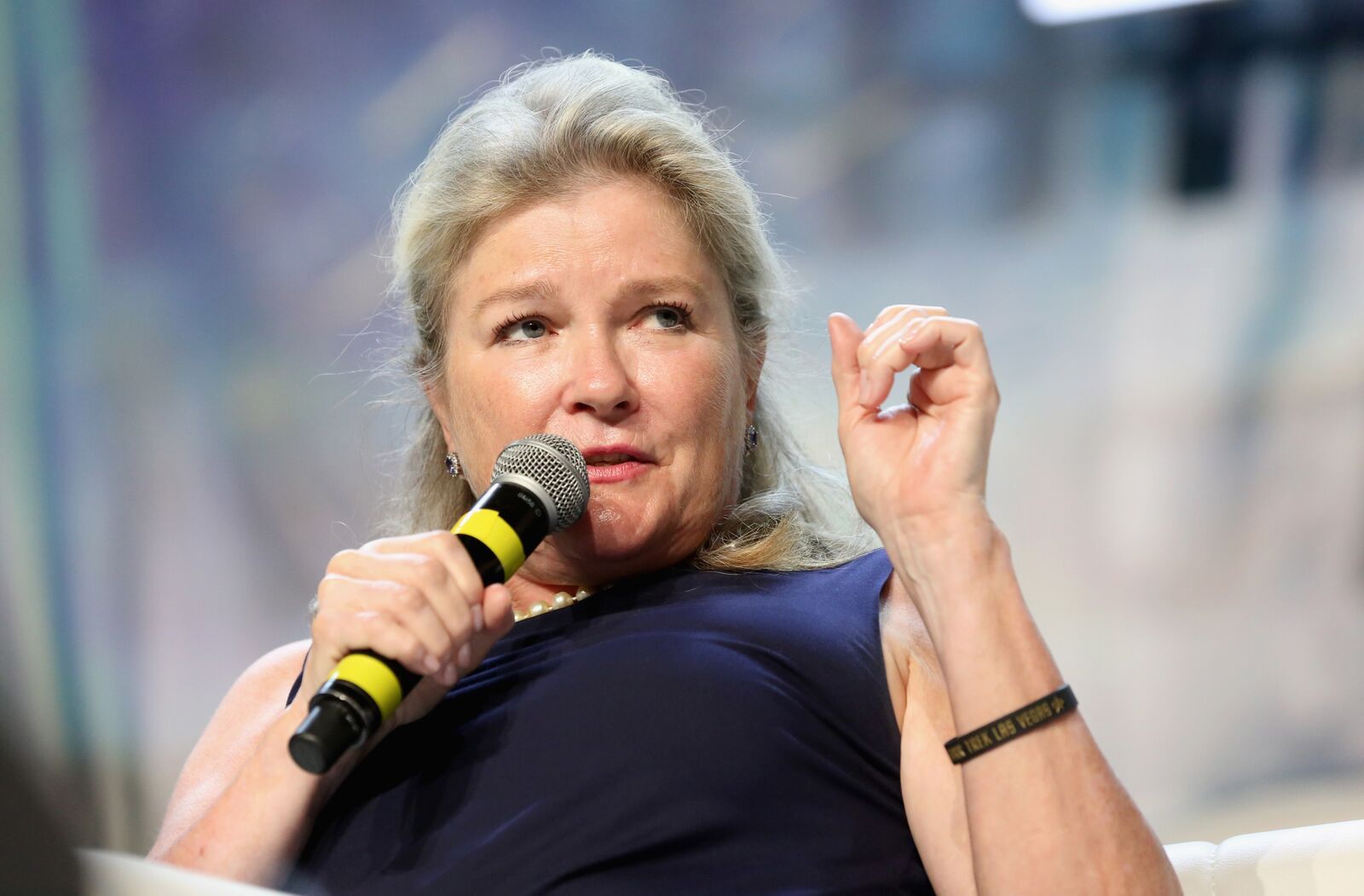 In contrast to her cellmates, Red's personal life is pretty dull. Her loving but feeble husband Dmitri and grown-up sons are waiting for her back at home.
Perhaps because she misses the emotions she felt from the days of her young motherhood, she takes the poor girls in Litchfield under her wing and treats them like her own daughters. Even though Kate Mulgrew's real life did not include the Russian mob, it is no less dramatic.
In her revolutionary book "Born with Teeth" she opened up about giving birth to a girl at the age of 22 and giving her away for adoption.
Kate, who is Irish-Catholic, said she slapped her baby's biological father on his face the second he suggested abortion. The decision to give away her 3-day-old baby to another family was the hardest for her, she says. Mulgrew has been married twice and raised two kids, but she could never forget her firstborn baby.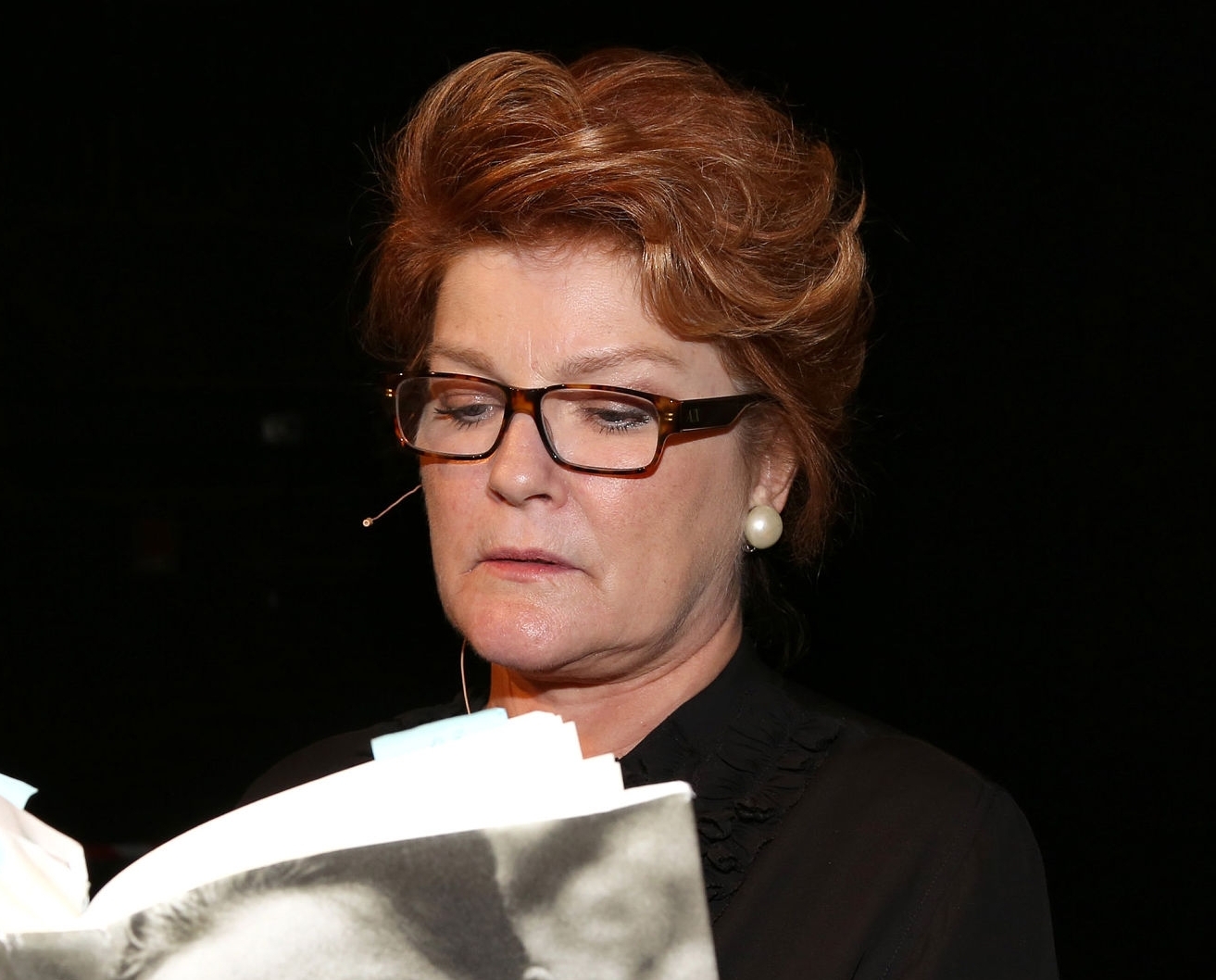 At the set of "Star Trek Voyage", Kate met her future second husband, politician Timothy Hagan, who did his best to help her find her baby. The actress's efforts eventually gave fruit. In 1999, Mulgrew received a call from her long-lost daughter, who was 20 at that time and they finally met.
Unfortunately, Kate's second marriage decayed in 2015. The 64-year-old actress still regrets filling for divorce from Timothy.
Uzo Aduba aka Suzanne "Crazy Eyes" Warren
There's no way you don't like Suzanne Warren aka Crazy Eyes. At the first look, she seems pretty unstable but it's clear she holds so much love inside her.
The complex role of the mentally unstable Suzanne won the actress Uzo Aduba several Emmy Awards. It's unbelievable, but she managed to keep her private life out of the public eye. But this extreme privacy attracts the paparazzi and media to her persona even more.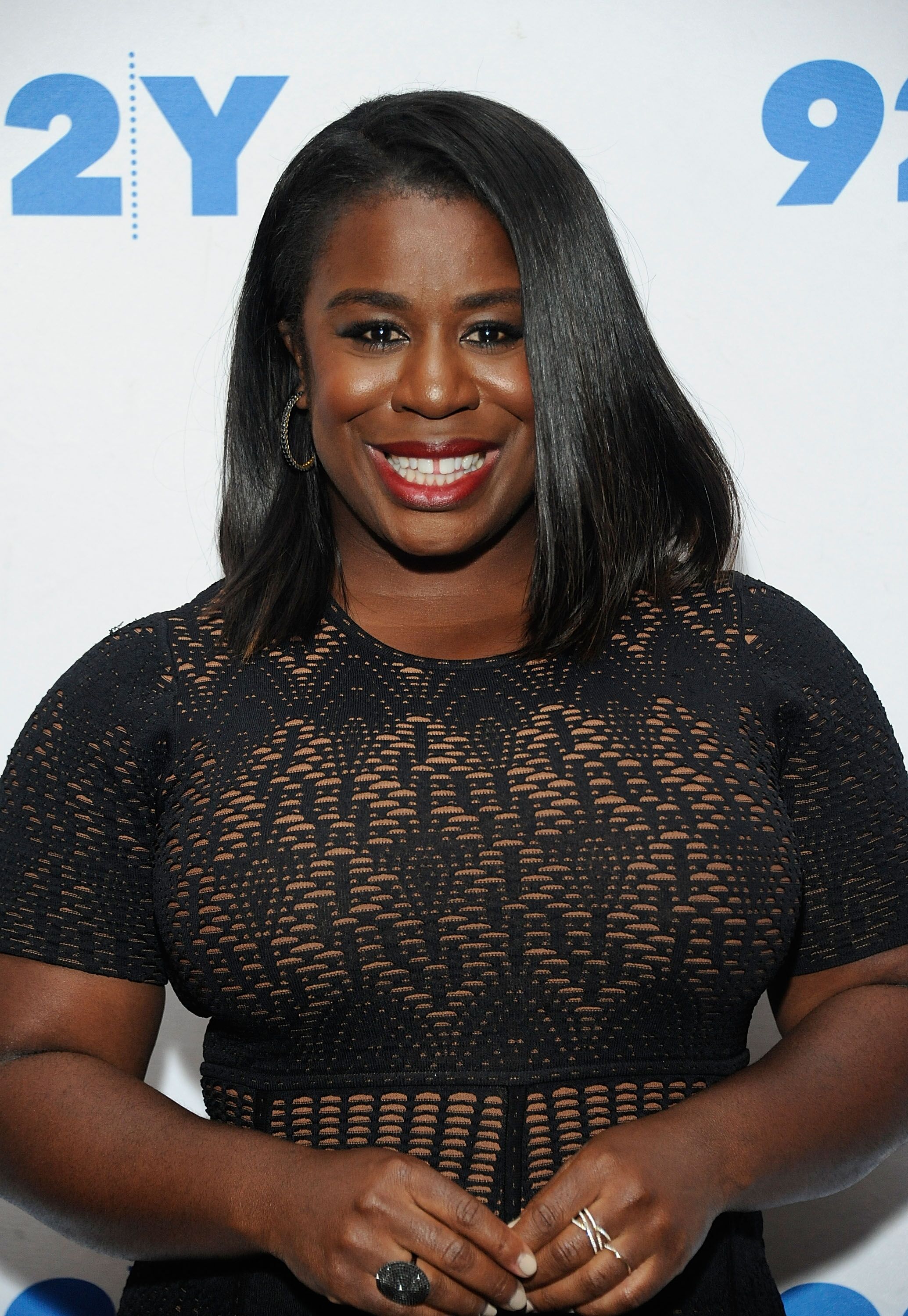 It was not long ago when Umo was rumored to be with a guy named Mark. He is one of her old childhood friends, whom she took to the SAGs with her. After their appearance at the SAG Awards, Uzo posted a pic captioning:
"He asked me to the prom, I said yes. I asked him to SAGs, he said yes."
But speaking frankly, they do not look very in love, more like old buddies from high school!
Besides, there was a rumor about her dating Leslie Odom Jr. who is best known for his roles in SMASH and Hamilton. But we are pretty sure that's not true.
Odom is happily married to Nicolette Robinson, his long-time lover, who plays Jane on Showtime's The Affair. The two just welcomed a sweet baby girl to the family. So despite the rumors, Odom and Aduba were never a thing.
Laverne Cox aka Sophia Burset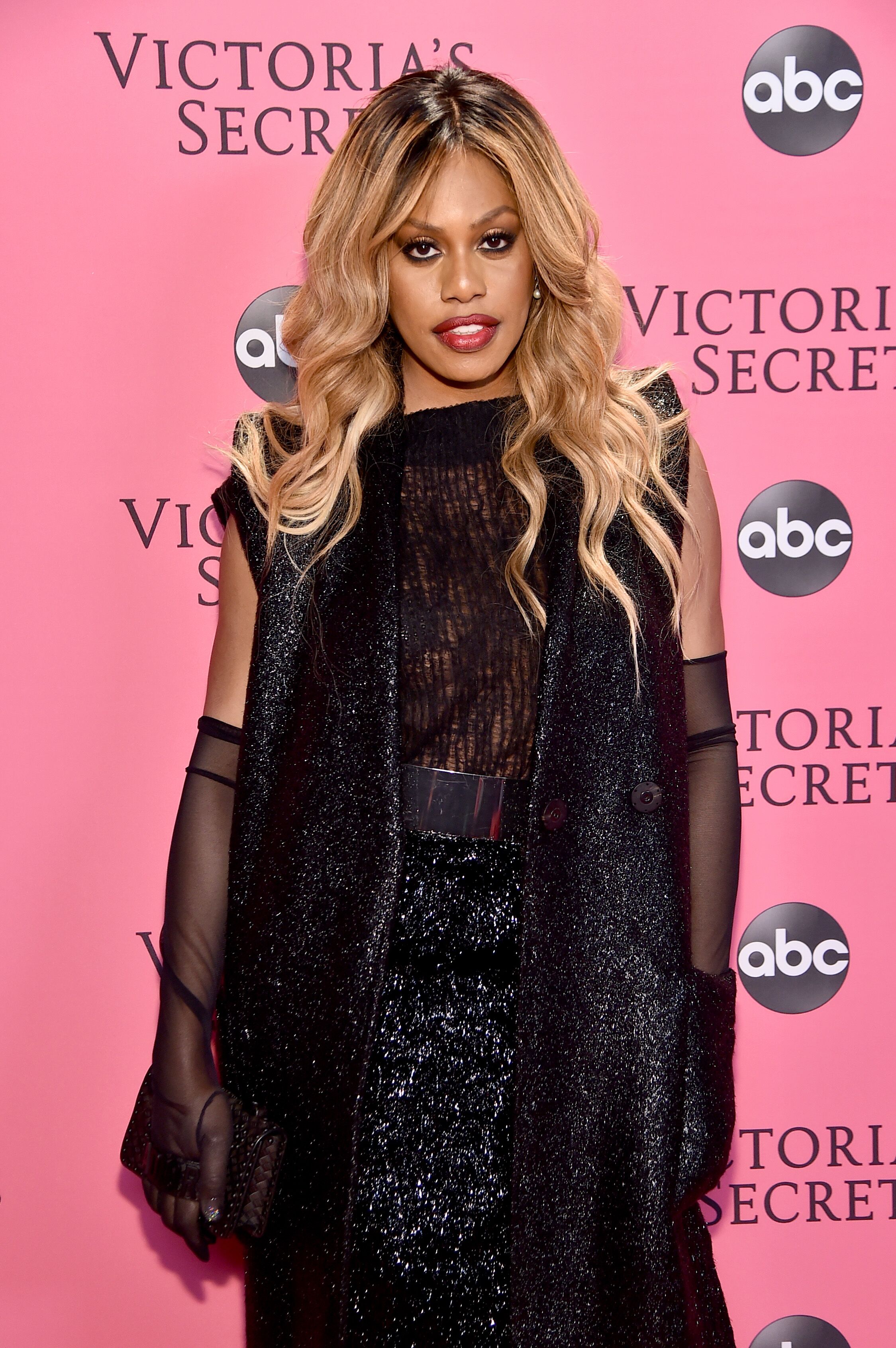 What do you think it's like being transgender in a female prison? Regardless of the mocking, threats and even violence, Sophia still remains a decent human with great and warm heart.
Laverne Cox, who played Sophia, became the first openly transgender person to be nominated for a Primetime Emmy Award in the acting category. And she has earned it for sure. An interesting fact: Sophia Burset in her pre-transition phase was played by Laverne's twin brother, musician M Lamar.
Just like her co-stars, Cox is working hard to keep her private life a secret. But in 2018, she revealed that she met her mysterious boyfriend of 8 months, on the Tinder app. She recalls that on their first date, she did not wear makeup and went for a casual look. At some point, the pair took their relationship to a new level recently and met with each other's parents!
It seemed to mean a lot, but then... Laverne publicly announced their breakup this summer.
"We have both grown in innumerable ways as a result. Now its just time to move on separately. We both want a breakup that honors and respects the quality of our relationship and the love we shared. It's possible," the actress shared.
As of now, Laverne doesn't date anyone (or, at least, we don't know about it).
Samira Wiley aka Poussey Washington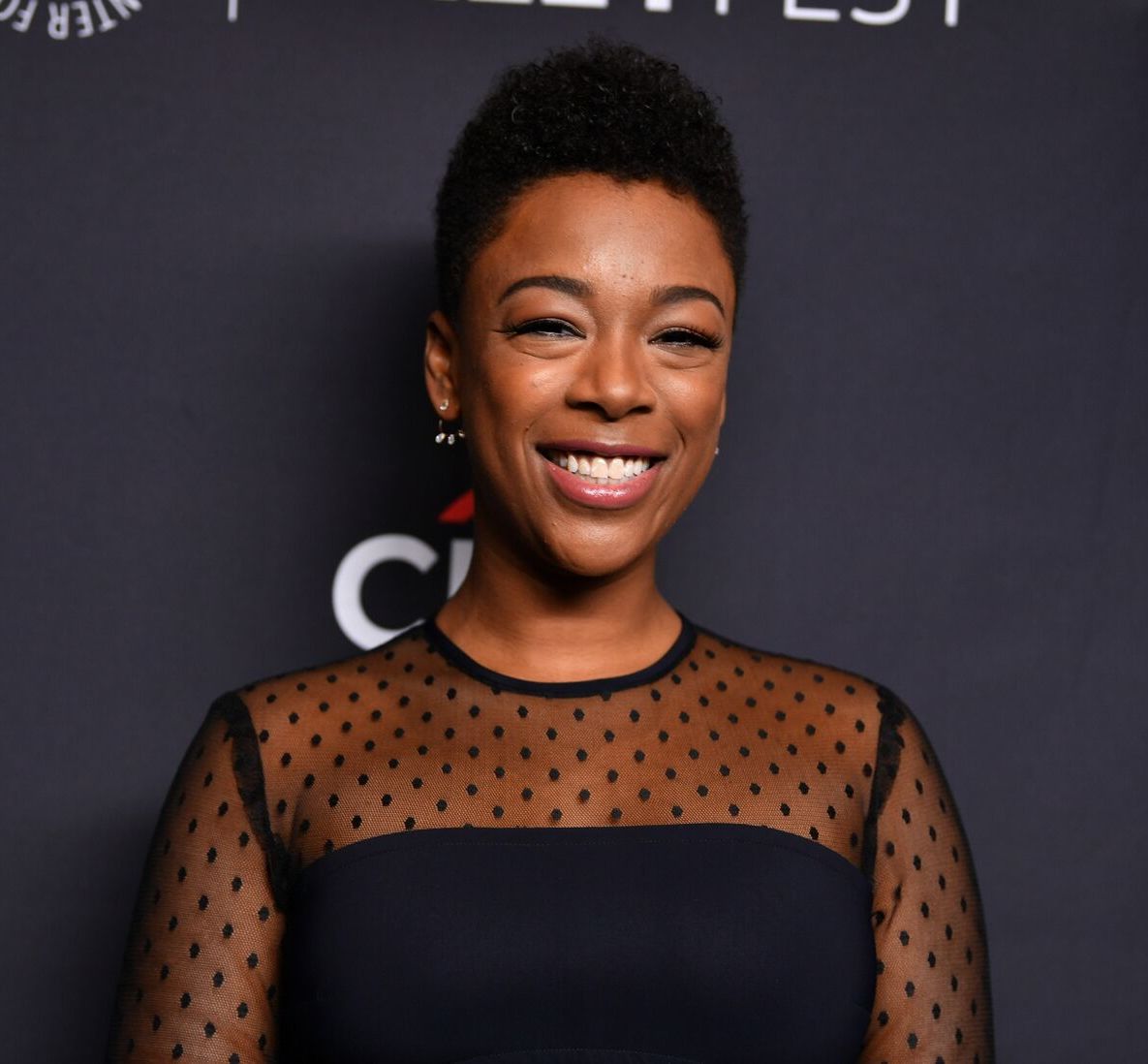 No one could have predicted that Poussey would leave the show at the end of season 4. We miss her so much! It is so painful to witness her best friend Taystee's struggles.
Just like her character, Samira Wiley is lucky enough to have met the love of her life. Samira Wiley met Lauren Morelli when Lauren was one of the writers of Orange is the New Black.
At that time, Morelli identified as heterosexual and was married to her husband for 2 years. But while working on the show, she fell in love with Samira. She eventually divorced her husband, got together with Samira, and the couple lived together happily ever since. In 2017, they became the first Orange Is the New Black couple to have a wedding.
Recalling the night of the proposal, Samira says:
"She asked me to sit next to her, then she got me up, and we started dancing together, and she pulled a ring from behind the couch."
During the ceremony in Palm Springs, her co-star Danielle Brooks sang Sara Bareilles song "I Choose You", which Moreli played while proposing to Samir. It's incredibly touching, don't you think?
Danielle Brooks aka Tasha "Taystee" Jefferson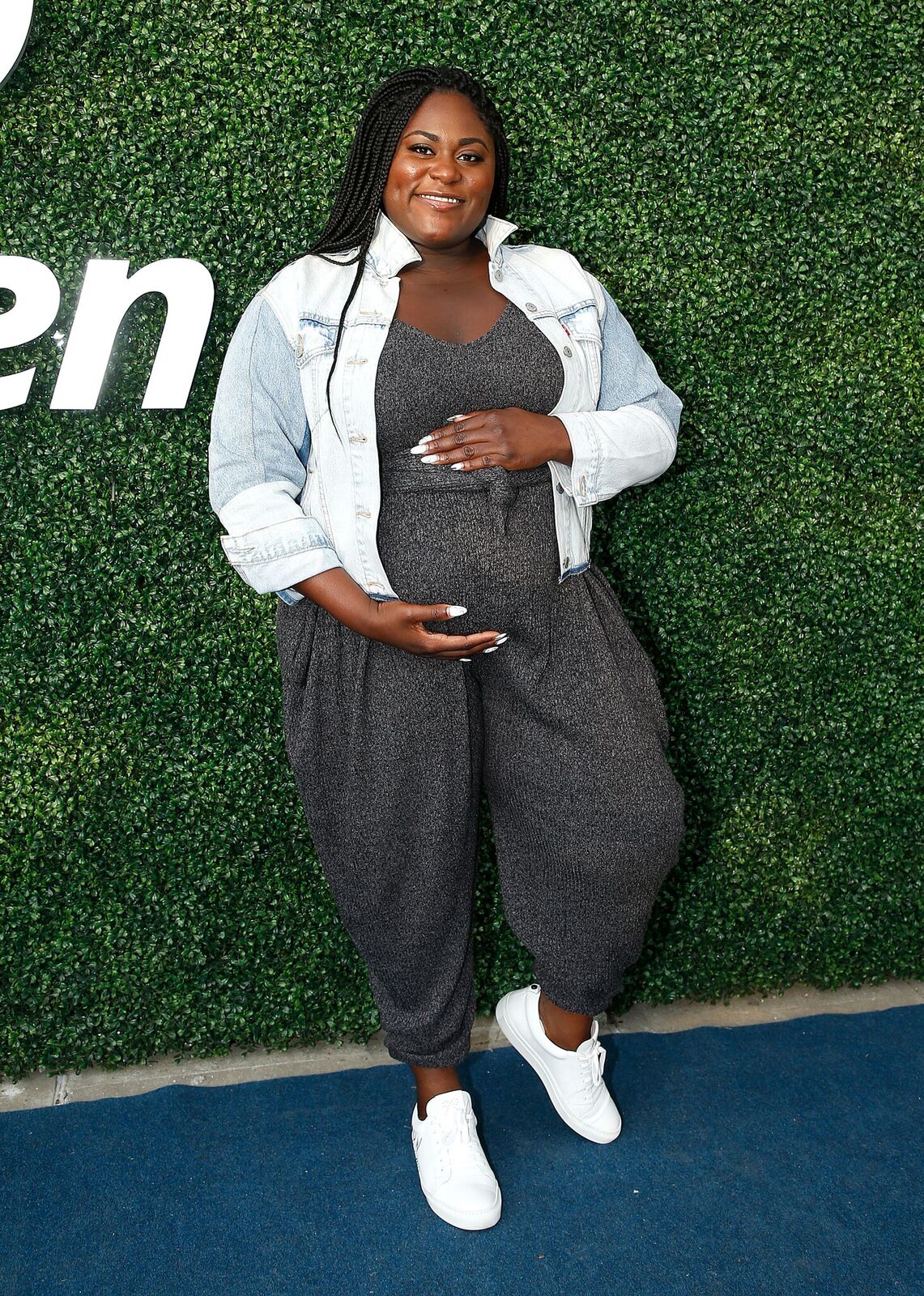 Taystee is one of the few Litchfield prisoners who actually got released. But as we know, she couldn't find her way outside the jail and because of missing Poussey so much, she soon returned.
She said she preferred life "in the system" over "the outside". Danielle Brooks, who is 28 years old, has a very private life. Her previous romances are a mystery. Last year, Brooks admitted that despite being famous, she struggled a lot in dating.
However, on Valentine's Day this year, the actress finally opened up and posted a couple of romantic pics with her boyfriend on Instagram. Sharing a sweet kiss on a photo, she captioned it:
"What I've always imagined love to feel like…"
Look how happy and beautiful Brooks is here. She definitely deserves it! And this summer, the actress shared even more exciting news with her fans. Danielle and her mystery beau are expecting a child together!
Selenis Leyva aka Gloria Mendoza
Gloria is Red's opposite number among the Hispanic and Latina inmates. She is a mother of four.
The role of Gloria Mendoza has become a major breakthrough for the actress. Before the show, she was mainly recognized as Detective Mariluz Rivera in Law and Order. Selenis also guest-starred on Third Watch, The Sopranos, The Good Wife, Girls and Elementary. Together with her co-stars, Leyva is a member of the non-public life camp.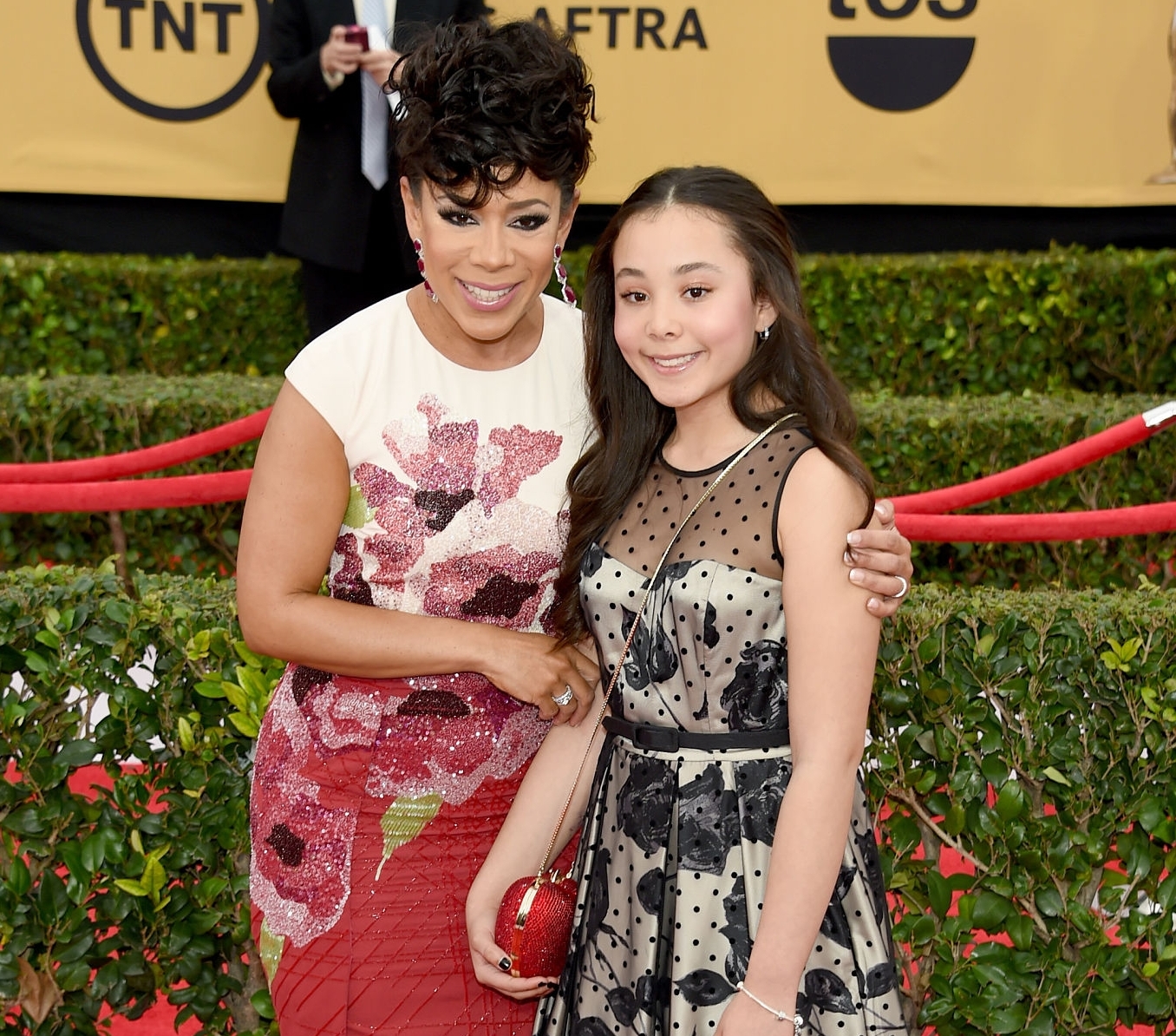 According to media sources, the 46-year old actress has never been spotted in any relationship. We basically know nothing about her dating experience. Selenis has a teenage daughter Alina, but she never publicly spoke about her birth. 
Just like her co-stars, Selenis is an active LGBT supporter. Her sister has come out as transgender at the age of 17. Leyva has been very supportive of her sister Marizol, who is a successful Latina magazine model, a cook, and a big activist.
Natasha Lyonne aka Nicky Nichols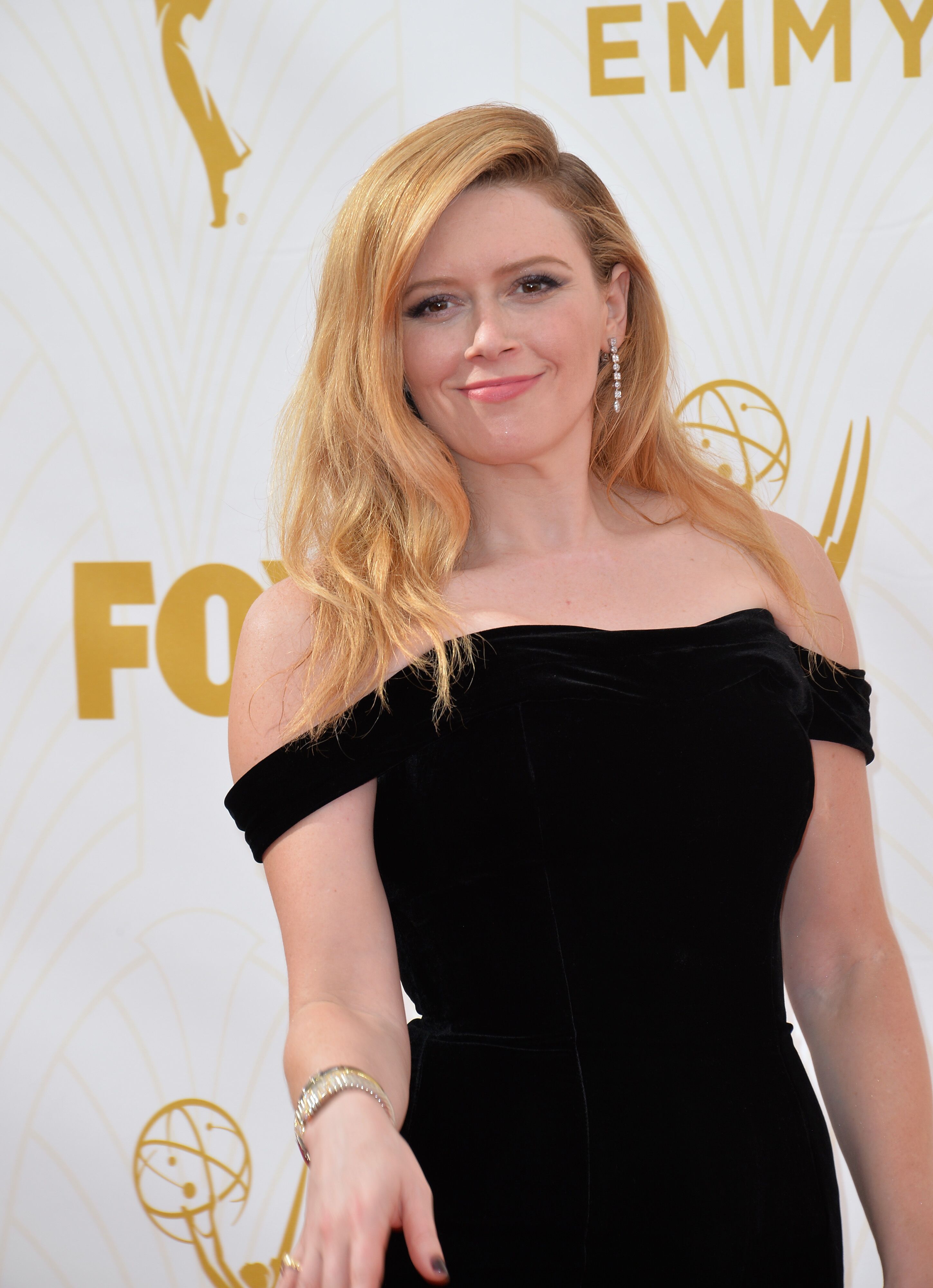 Actress Natasha Lyonne resembles her character Nicky in a few ways.
Growing up in New York, she comes from a Jewish Orthodox family. She had a good education but at some point, things went wrong. She struggled with a lot of problems, including her hereditary health issues. But in contrast to Nicky, Natasha didn't get to prison. Lyonne underwent open-heart surgery to treat her heart infection. Natasha played several lesbian roles during her career. However, in real life, she identifies as heterosexual.
In an interview in 2016, talking about her on-screen sexuality, she said:
"Mind you, when I say I'm not gay, it doesn't mean that I've never tried sleeping with women. Of course, I have. I'm not a dumb-dumb."
The actress began dating American actor, comedian and musician Fred Armisen in 2014. They're pretty open about their relationship and often appear in front of cameras together. The two are so in love, and we hope to hear wedding bells soon!
Dascha Polanco aka Dayanara "Daya" Diaz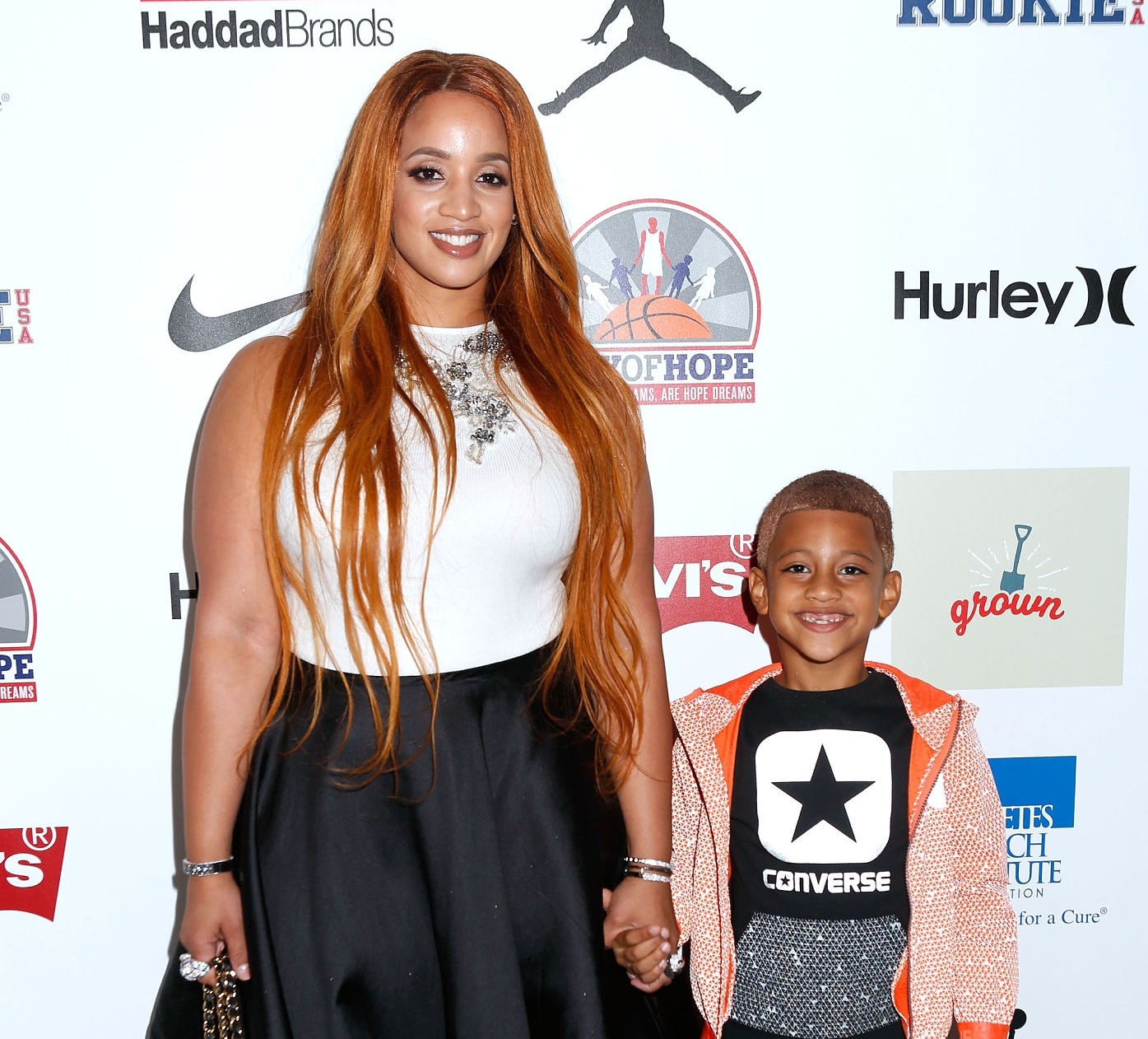 Nice and quiet Dayanara has lived through a tragedy in Litchfield, falling in love and giving birth to a baby fathered by one of the guards, who then vanished. The betrayal of her lover, parting from her baby, a criminal mercenary mother by her side, always being given advice on her life - all of this can drive anyone crazy.
...or just cause her to shoot a guard and become the leader of a gang.
The real life of Dascha Polanco is far from the usual Hollywood cliches. At the age of 18, she was left alone to raise her baby, after her mother passed away at the young age of 46.
"I went through a large depression and started feeling emotionally isolated," she told Latina magazine.
Sharing her struggles, Dascha said: "I remember having to find somebody to stay with my daughter because I didn't want to stop school, and I couldn't stop working."
After a 6-year-long relationship with her fiance, Polanco gave birth to her second daughter. Unfortunately, the pair split up. Dascha is keeping her ex's name a secret and we don't know if she's dating anyone else now.  Now, the actress has completely committed to her career. Besides Orange Is the New Black, she also played a Detective named Lori Weider on The Assassination of Gianni Versace: American Crime Story.
Taryn Manning aka Tiffany Doggett
Almost everybody hated the religious bigot and drug addict Doggett in the first season but really felt sorry for her in season 3. It's still unbelievable how she managed to forgive Charlie Coates after all he's done. We hope that things will work out for this naive girl.
In comparison to the majority of her co-stars, Taryn Manning was already famous before the show. She starred next to Britney Spears in Crossroads and played alongside Eminem in 8 Mile.
Taryn also had a main role in Hawaii Five-0 and had a recurring role on Sons of Anarchy.
However, her personal life is not that perfect. The actress hasn't been open about her personal life for a long time. But 3 years ago she made big headlines when she was stalked by Jeanine Heller. It's been reported that the stalker allegedly obtained Taryn's recently changed phone number.
Despite the restraining order, she has been constantly reaching her via messages and eventually got sent to jail for the FOURTH time. In an interview in 2017, Taryn admitted to experimenting with other women in the past but she identifies as heterosexual.
"I'm not gay, meaning I love men," said Manning. "I love gay people. I've experimented. It's good. I just prefer men."
Adrienne C. Moore aka Cindy "Black Cindy" Hayes
Selfish, lazy and irresponsible "Black Cindy". She is one of the most daring and reckless inmates in Litchfield.
Who would come up with idea of converting to Judaism, just to get kosher food in the prison's canteen, if not Cindy?! As for the real life of Adrienne Moore - she played in theatre and had some small parts in Blue Bloods and 30 Rock before the show. Her real passion is sharing her work with the youth.
In between her projects, Adrienne spends her time volunteering for the 52nd Street Project. She helps young students to develop the skills of playwriting, dancing, acting, singing and doing visual arts. The actress successfully manages to keep her private life under lock, and away from the camera flashes. Perhaps, she is secretly dating someone, but not yet ready to open up about it to the public eye. So, we are just left wondering and hoping it happens soon.
Yael Stone aka Lorna Morello
Lorna Morello is undoubtedly a bundle of sunshine that illuminates Litchfield. Back in season 1 she was doing her makeup, dreaming of a sweet romance and planning her wedding. But in season 2 we are shocked to find out that many of her stories are not true and she suffers from a mental illness.
What about Yael Stone? Does she also dream about a princess wedding? Or has she already met her loved one?
Stone has always dreamed of becoming an actress. At the age of 15 she starred in Australian miniseries The Farm. In this same show, she filmed her first sex scene, with a much older on-screen partner.
"I've been making my family watch awkward things for a long time now," said Stone.
During the series, Yael became close friends with her co-star Natasha Lyonne. Speaking about her co-star and on-screen love, Stone said: "She actually is the most amazing advice-giver".
In 2012 Yael married an Australian doctor but the marriage didn't last long. But just last year, Stone surprised all of her fans with news that she is expecting a baby with her partner Jack Manning Bancroft. The happy parents welcomed the baby girl, named Pemau.
"Moving into the final stages of this incredible journey with respect and gratitude for the women who have come before me," the actress posted before her baby's birth.
Jackie Cruz aka Marisol "Flaca" Gonzales and Diane Guerrero aka Maritza Ramos
Flaca and Martiza look like typical school-mates: always hang out together, finish each other's sentences and have their own YouTube channel that shows their lives in prison and shares makeup tricks for women behind bars.
Jackie Cruz and Diane Guerrero's friendship has gone beyond the film set. These two incredible actresses are BFFs in real life. And the amount of support and love they have for each other touches everybody's heart.
According to Galore Magazine, their friendship kicked off the minute Diane introduced herself to Jackie on the first day on set. They sat together and the rest is history.
Perhaps they share something more than just friendship? We can all remember Flaca and Maritza's super realistic on-screen kiss, and how people started to ask themselves what is going on between them in real life. But the rumors were cut short when we discovered a little bit about Diane's love life.
She had been dating a coffee roaster named Joseph for two years. The two appeared on the red carpet and even hinted at an upcoming wedding! Unfortunately, the couple broke up. Not long ago paparazzi caught Guerrero accompanied by a mysterious hunk at Miami beach. Judging by the photographs, the two share a serious bond.
Nevertheless, Diane is not rushing to introduce her new lover to the world, as she hasn't made any official statements about him yet.
Jackie Cruz, in contrast to her friend, identifies as bisexual. In 2016 she said:
"I like the person whether it's a woman—we don't like to be labeled. I'm in a relationship with a man right now, but I've liked women in the past. So I guess we don't want to be labeled. We don't really talk about it, but the actions speak louder than words, am I right? So you're seeing it. You're living it."
Of course, we are! We all remember that sincere kiss with Kourtney Kardashian in 2009 at a club during an episode of "Kourtney and Khloe Take Miami".
Last year Cruz was spotted on one of Barcelona's beaches with her boyfriend Fernando Garcia. The couple was so happy they didn't pay much attention to the intrusive paparazzi. Maybe we'll hear some engagement news very soon.
Lea DeLaria aka Carrie "Big Boo" Black
Big Boo horrifies many Lichfield inmates with her character's sassy comments and masculinity. But as the episodes go by, we find out that she's also capable of compassion and friendship.
According to actress Lea Delaria, when she first read the script for the 3rd season and found out about "Big Boo's" pre-history, she phoned the writer and thanked her.
"I had to call her and say, 'It's like you know me," said the actress.
"It's really insightful into what it's like to be a butch dyke, and I can't say that I've ever seen anything do that before," DeLaria said. "I've been a butch dyke my whole life, I've been a butch dyke out in media my whole life and I've never seen anything like it."
Despite her threatening image, "Big Boo" is never one to shy away from intimacy, even if it's with the girlfriend of warden Joe Caputo.
In her real-life Lea DeLaria is very similar to her character. In 2017, on the eve of her wedding, the actress announced that she was breaking up with her fiance Chelsea Fairless, who's half her age. They dated for two years. The actress commented on the split: "I'm a lesbian bachelor." Well, we can only wish her luck in her love life!
Laura Prepon aka Alex Vause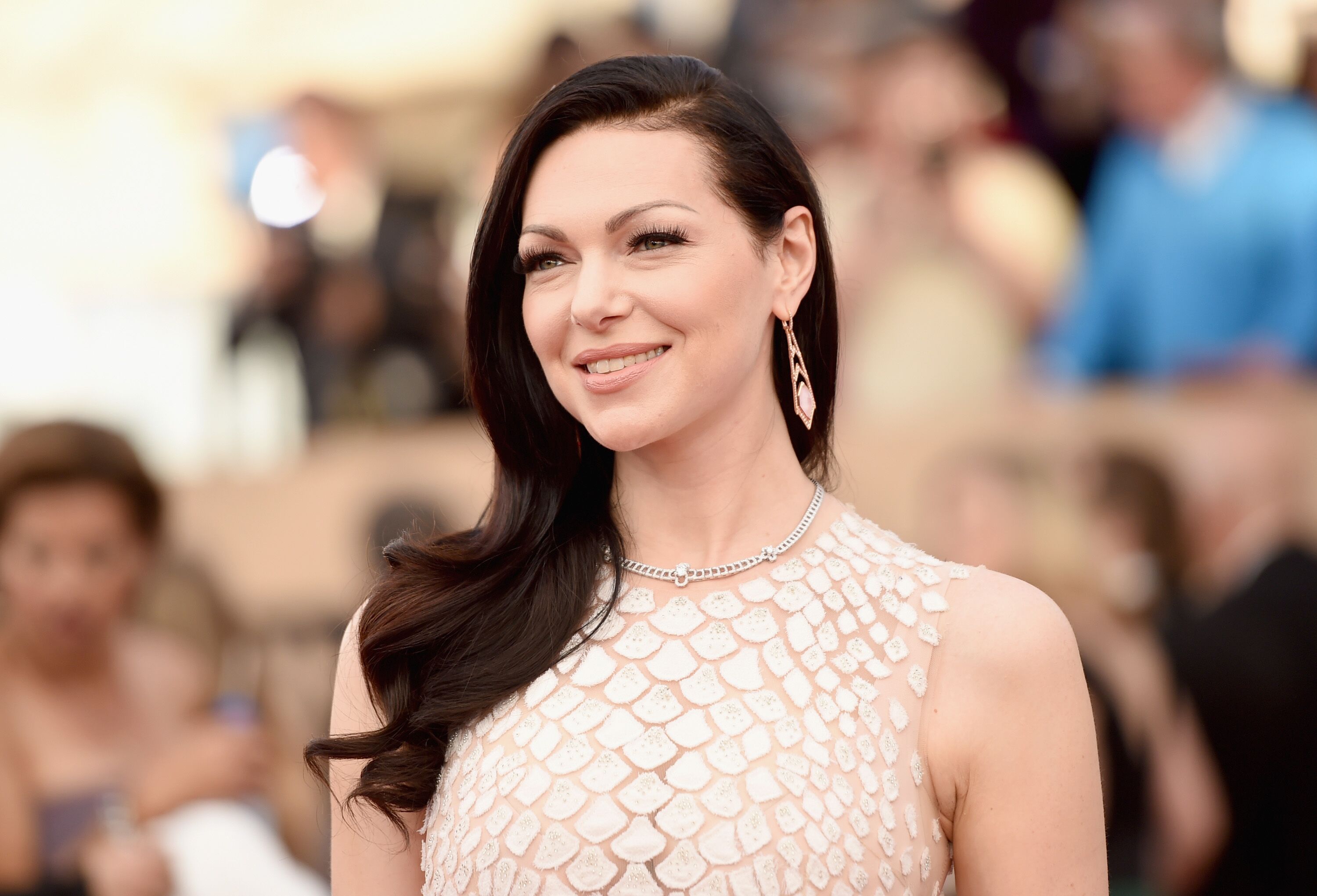 Before she played homosexual dealer Alex, Laura Prepon portrayed an intelligent and witty teenager named Donna Pinciotti in the sitcom That 70's Show for a couple of years.
That's quite a change of character, right?! But it's impossible to imagine someone else playing the confident and smart Alex, who's trying to figure out her intimate relationship with Piper. In real life, Laura Prepon dates the opposite sex.
For a couple of years, she dated actor Scott Michael Foster, but they separated in 2013.
It's not a surprise that such beauty didn't stay single for long. Two years later she started a relationship with another actor Ben Foster. Actually, Prepon and Foster have been friends since they were 18! The two were incredibly private about the romance, that fans found out about Laura having a boyfriend after they announced their engagement.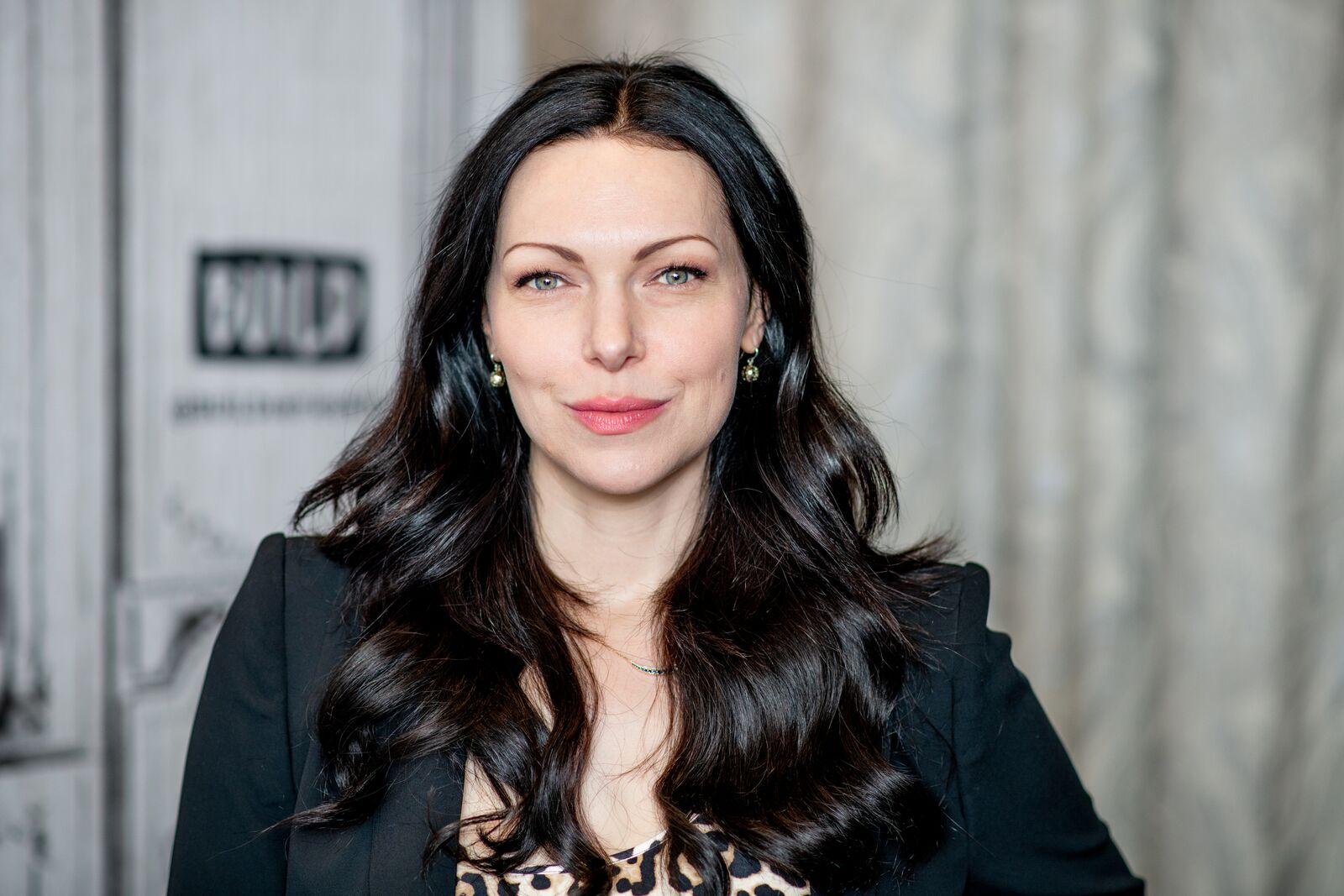 "I'm like, I'm not gonna spend my day updating my social media," she told Marie Claire. "I want to enjoy and live my life. I want to let people in, I want fans to know what I'm doing, but there's also a lot I keep close to the vest," said Prepon.
The couple tied the knot in June last year.
On her Instagram page, the actress posted: "Just Married! Thank you for all the love and support. Wishing all of us the good stuff!" The happy couple is now raising their one-year-old daughter Ella.
In an interview, Prepon emphasized she is a working mom and that she is pretty good at balancing filming television shows and bringing a kid up at the same time.
Taylor Schilling aka Piper Chapman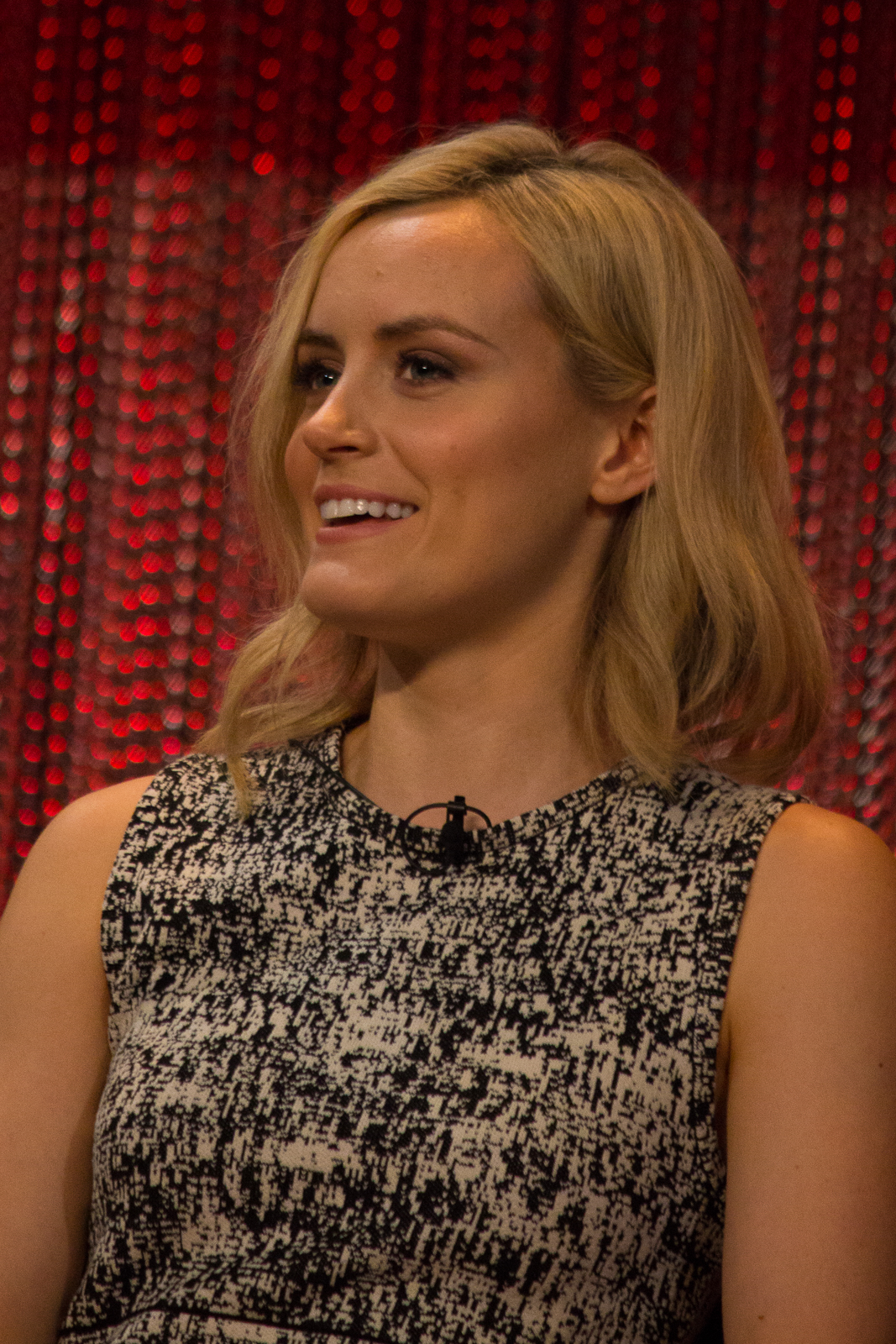 Have you noticed how much this character has changed during the past 6 seasons? Do you still recognize that fearful gal, fond of her cozy life in her Brooklyn townhouse and with a love for organics?
While serving her term behind bars, Piper Chapman made lots of enemies, won quite a few fights, got a Nazi stamp and started her very own lingerie empire.
Piper also began exploring her sexuality once more. Before she was sentenced, she was close to marrying her fiance Larry, but she met her ex-lover behind bars.
Ironically, Schilling's real-life sexuality has also become a topic of discussion. It was reported that she recently had an affair with a musician Carrie Brownstein. But the actress has never spoken publicly about her love life.
Now, the rumor is that the actress has a new "special somebody" in her life. As she said in an interview "she found love in a hopeless place".
'I think it's pretty invasive,' she says. 'I've had very serious relationships with lots of people, and I'm a very expansive human. There's no part of me that can be put under a label. I really don't fit into a box — that's too reductive.'
We hope that we'll soon catch a glimpse of Taylor's other half!