90's Movies' Fan Theories that Push Us To Watch These Films Again
Who doesn't love movie fan theories? Especially obscure ones!  We recently compiled a list of some of the best. Some are far fetched, some make the movie better, and some are so crazy they make perfect sense. From Tarantino to Disney, here are some theories that just might make sense - some even got the attention of the creators!
1. Kevin From Home Alone Grew Up To Be The Killer From Saw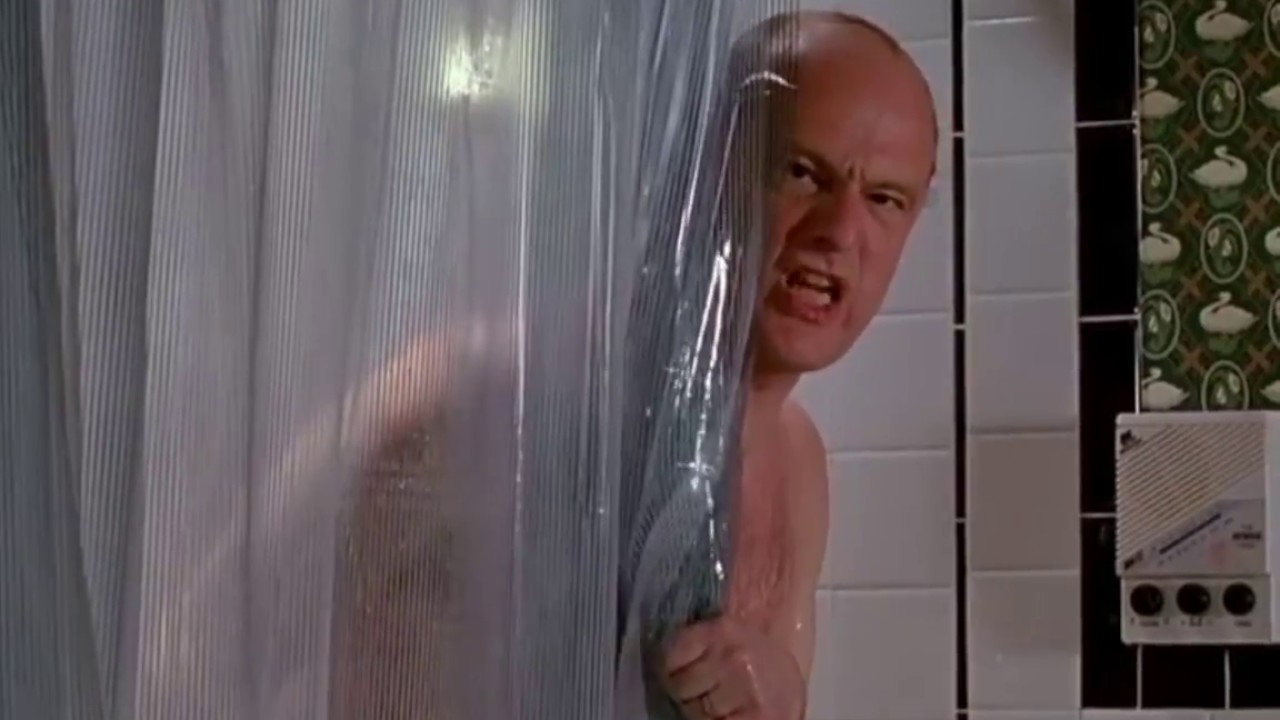 Kevin's family accidentally left him behind when they went on holiday. Obviously, he had to create insane booby-traps to keep himself safe - including burning the top of one robber's head long enough to cause permanent damage. An odd number of Kevin's traps are similar to the games rigged by Jigsaw in Saw. In both Home Alone movies, Kevin used recordings to mess with people. He cons a pizza delivery guy with sounds from a movie. He torments hotel staff with a recording of his angry uncle. Not creepy enough? He snuck into the bathroom while his uncle took a shower to record him. Jigsaw also uses recordings in his games. It's not a stretch that Kevin could've started off a little bit weird and disturbing, only to grow up and become a full-fledged psychopath.
2. The Insurance Salesman In Groundhog Day Is Actually The Devil
Groundhog Day is as brilliant as it is frustrating. How many days is Phil Connors (Bill Murray) stuck reliving the same day?? Director Harold Ramis said Phil relived Groundhog Day for ten years. The site Wolf Gnards, often sited regarding the timeline, said eight years, eight months and 16 days. However, WhatCulture, gave a breakdown of Phil's mastered skills. The result? 12, 395 days, which equals 33 years and 350 days. Ugh. But how did it suddenly end? Did he accomplish something ethereal?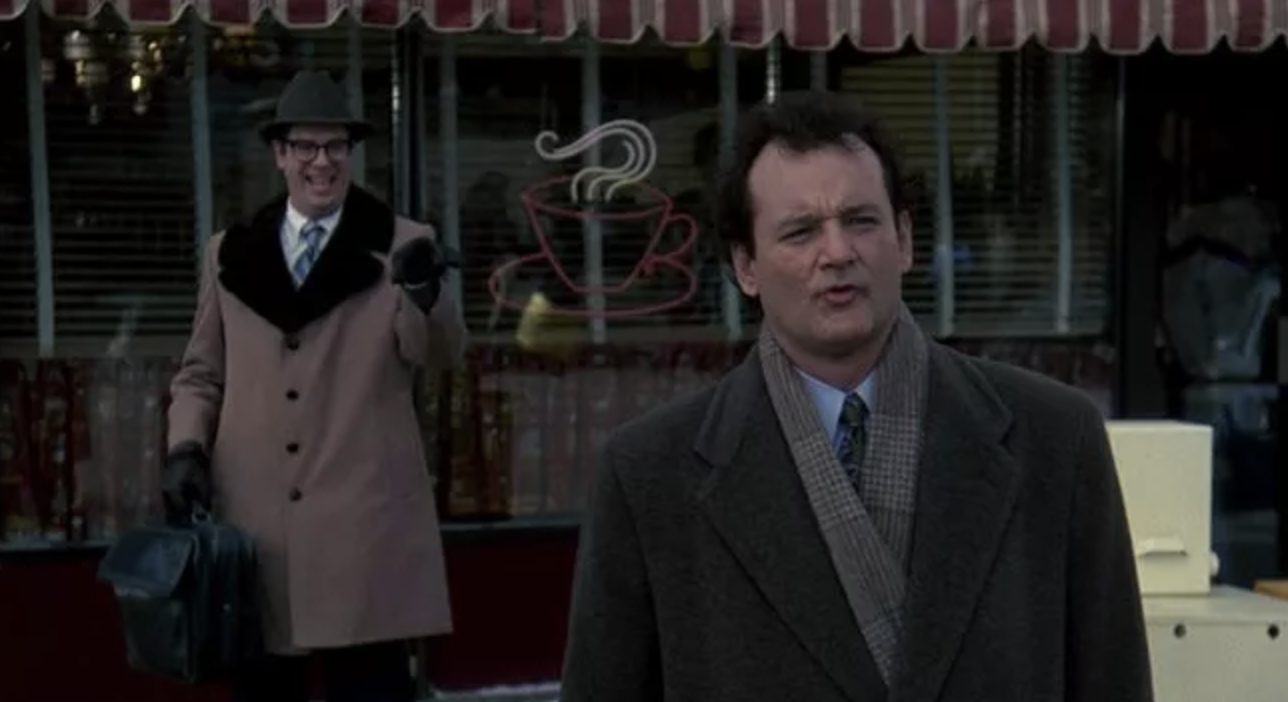 Nah. The repeated time loop was Hell and Ned Ryerson (Stephen Tobolowsky), the insurance salesman, was really the Devil. A fan theory by Redditor SuperConductiveRabbi alleges Ned is the Devil and has it out for Phil. Firstly, Phil and Ned don't get along. Immediately after Phil first encounters Ned, he steps into a puddle. Ned laughs, followed by snide remark… almost like he was responsible. On the last day of the seemingly-never-ending Groundhog Day, Phil buys an insurance policy from Ned. If Phil can't successfully kill himself in the loop, why buy it? The theory also notices another parallel: purchasing a ton of life insurance is as close as you can get to selling your soul. The Devil would probably approve.
3. Anna Sees Dead People In The Sixth Sense
Dr. Malcolm Crowe (Bruce Willis) is a child psychologist who's made a career out of putting his patients ahead of his family. His wife Anna (Olivia Williams) is desperate to start a family. But, Malcolm dies. According to a Reddit fan theory by strudelbaker95, Anna may have the same gift as Cole (Haley Joel Osment). Twenty-year-old spoiler alert: Cole sees dead people.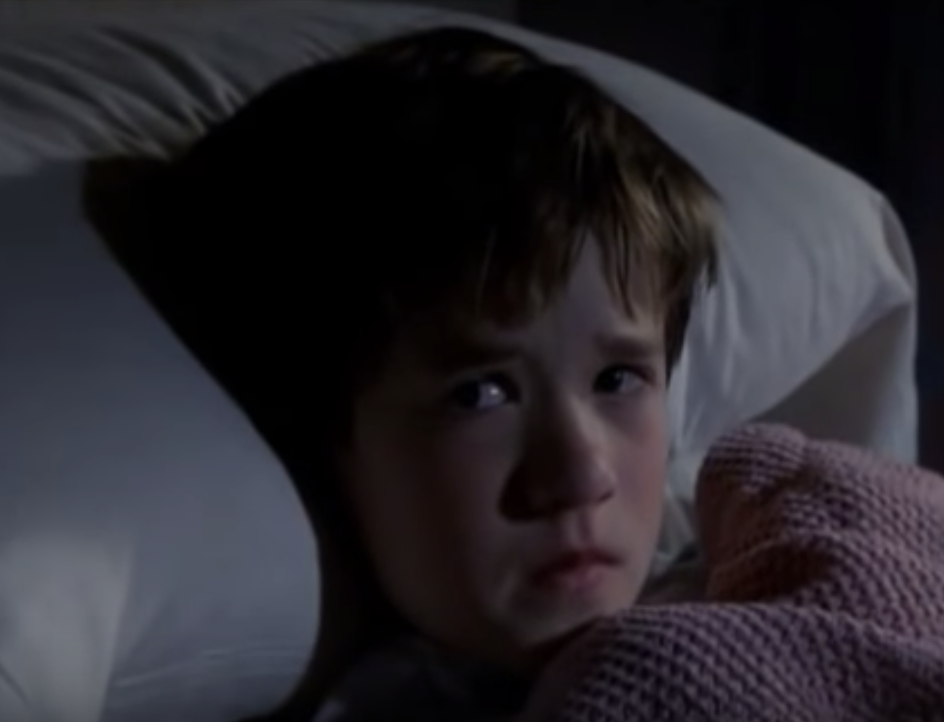 Anna not only gets a cold chill when spirits are around, her body freezes as if something is present. The theory states Anna can see Malcolm the whole time. She is aware he passed but ignores him. Perhaps Anna hoped ignoring him would prevent additional grief (she starting taking Zoloft to cope with Malcolm's death). She does acknowledge Malcolm once in the film! While in the restaurant on their anniversary, she looks directly at him and speaks, but the movie leads us to believe she's talking to herself.
4. Gross Sid From Toy Story Grows Up To Be Toy Story 3's Hero, The Garbage Man
We all know the creepy kid/villain portrayed by Erik von Detten (Sid) in the original Toy Story. Every neighborhood has one. Most of us don't know what happens to them once we've grown up. However, Redditor londongarbageman, theorized they might grow out of that stage. The proof? Sid grows up to become the sanitation worker in Toy Story 3.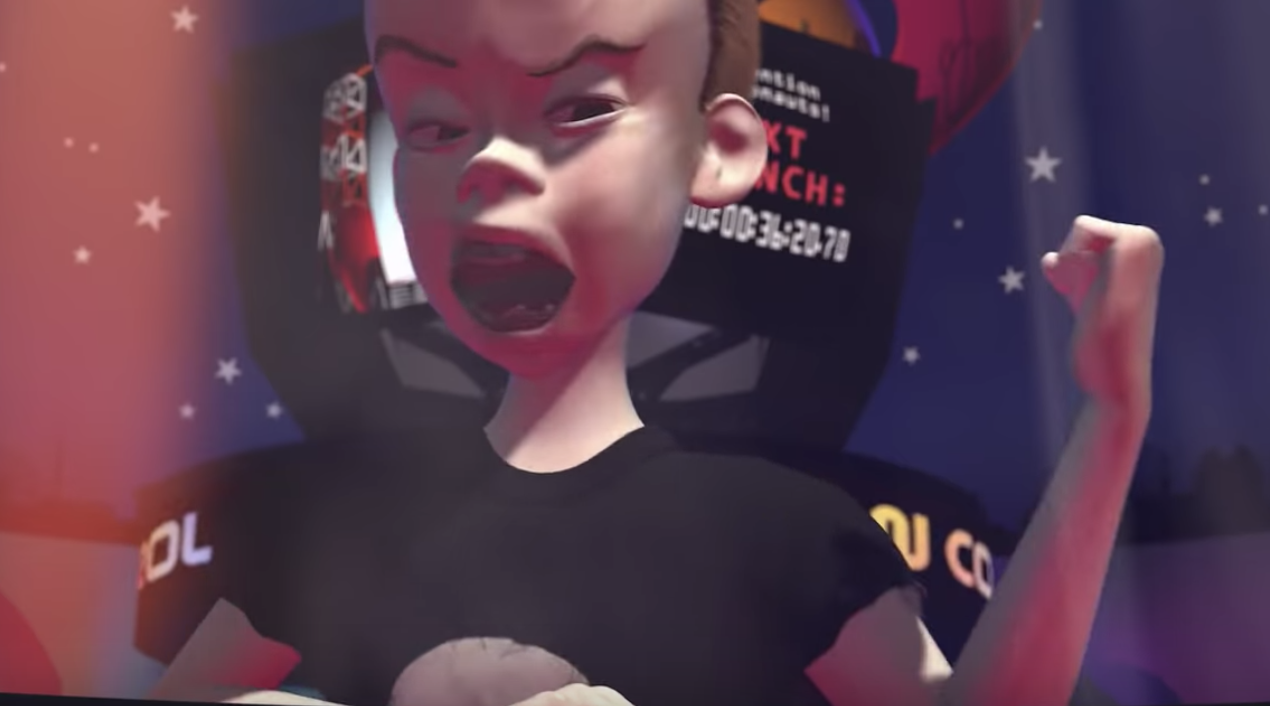 This transition starts when Sid realizes his toys are alive. It horrifies him since he spent most of his time mutilating them. And so, having turned a new leaf, Sid rescues toys people have thrown away and fixes the broken ones. Londongarbageman alludes that Sid purposely became a sanitation worker - the one field with access to the living beings (i.e., broken toys) people consider trash. If all that fails to back up the theory, Sid and The Garbage Man wear the same t-shirt. Just a fluke?
5. Forrest Gump Tells Stories Specific To Each Person At The Bus Stop
Throughout Forrest Gump, it seems the title character became so fixated on telling his story that he didn't realize changes in audience. What if this wasn't the case? Redditor HeroOfOA sees Forrest (Tom Hanks) telling a different story to each person who waits at the bus stop. A decent amount of evidence exists to back up the theory.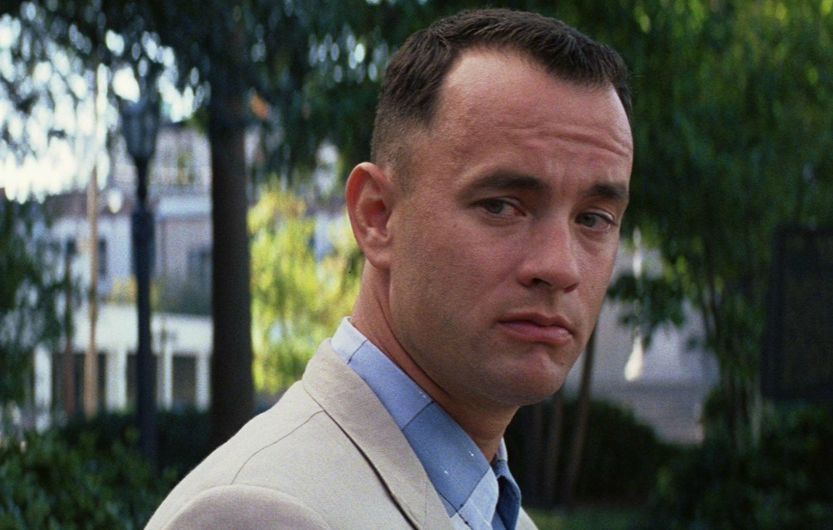 In the beginning, Forrest tells a black waitress he was named after a KKK leader who made mistakes and references segregation in his early years. After that, he chats with a woman who looks slightly older than Jenny, telling her about Jenny's college dorm and about saving her from a strip club. Next is a middle-aged man, probably old enough to have served in Vietnam. He shares his experiences in combat and of losing his best friend during the war. Lastly, he speaks to a woman around the same age as his mother, about how difficult it was when his mom died. She bursts into tears. It makes sense. Forrest was capable of far more than any of the characters in his stories thought possible. Obviously, he's a better storyteller than we ever imagined.
6. Dewey Is The Serial Killer Mastermind In Scream
At the end of Scream, it looks like two killers exist - Billy Loomis (Skeet Ulrich) and Stu Macher (Matthew Lillard). But one Reddit fan theory isn't buying it. According to user Zionhyome, Deputy Dewey (David Arquette) may be the real mastermind, and highly suspicious. He's always around without ever being severely attacked. The only times he's assaulted are when another character can see him, conveniently covering his tracks. Somehow, he's always absent during the showdown.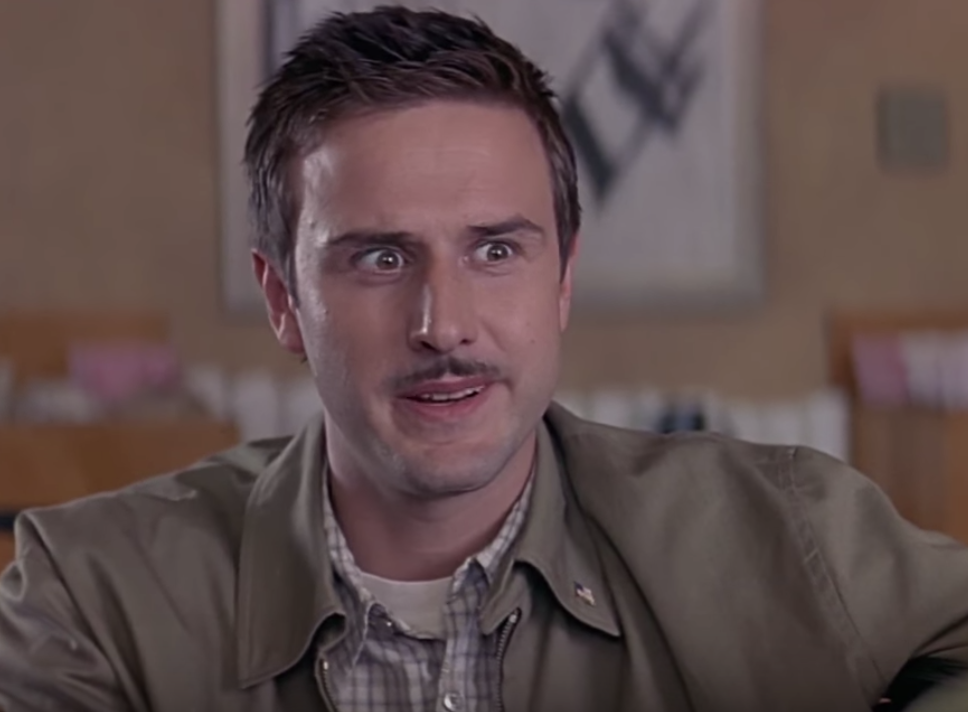 Lots of evidence exists for a third killer. When Casey finds Steve tied to a chair, he looks to his left and his right. Billy and Stu are hiding on both sides of the house - so who rings the doorbell? Also, who stalks Sidney while both killers are present at the video store with Randy? Dewey is injured minimally, like Billy and Stu, who stab each other to look like victims. Dewey also has shallow knife punctures on his back and a broken arm, but nothing life-threatening. Why? After they rip apart their other targets? 
7. The Hero Of The Fifth Element Is Oooooooold
When a future-cop asks Korben Dallas (Bruce Willis) if he's "classified as human," the former cab driver replies, "Negative. I am a meat popsicle." It merely sounds like a sarcastic answer, primarily as delivered by Willis, who always lands one-liners. If he's answering honestly, though, Dallas might have been around a lot longer than his appearance suggests.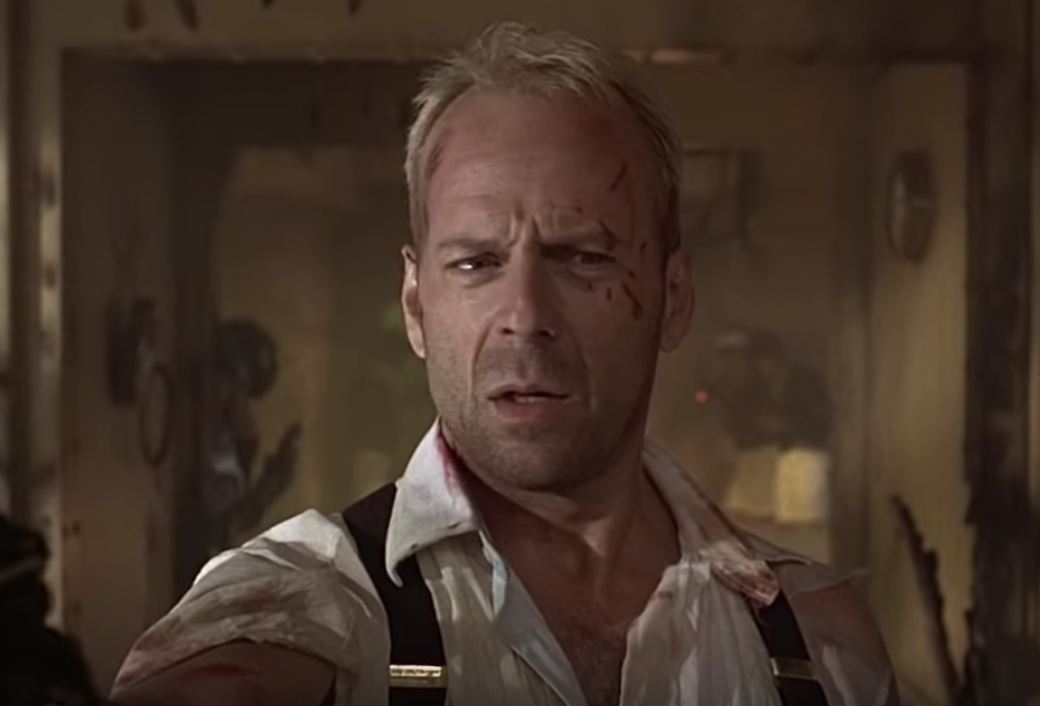 "Meat popsicle" suggests Dallas spent time cryogenically frozen. The character has a long military history, so Redditor vicrally filled in some gaps. Dallas was awake for deployments but cryogenically frozen between them. His associate, Finger, mentions having sat next to Dallas on "a thousand missions." If soldiers are frozen between missions, Dallas could have been kicking around for decades or even centuries longer than expected.
8. In The Big Lebowski, Donny Is A Figment Of Walter's Imagination
One fan theory about The Big Lebowski grew so popular the Coen Brothers addressed it. It's unknown where the theory originated, but Redditor /u/CommissionerValchek outlined the popular discourse: According to the theory, Donny (Steve Buscemi) only exists in Walter's (John Goodman) head. The Dude (Jeff Bridges) hardly interacts with Donny during the film and insists Walter remembers a friend who died in the Vietnam War. Furthermore, one Redditor claimed Walter got some of his ashes, and The Dude felt bad enough to indulge him.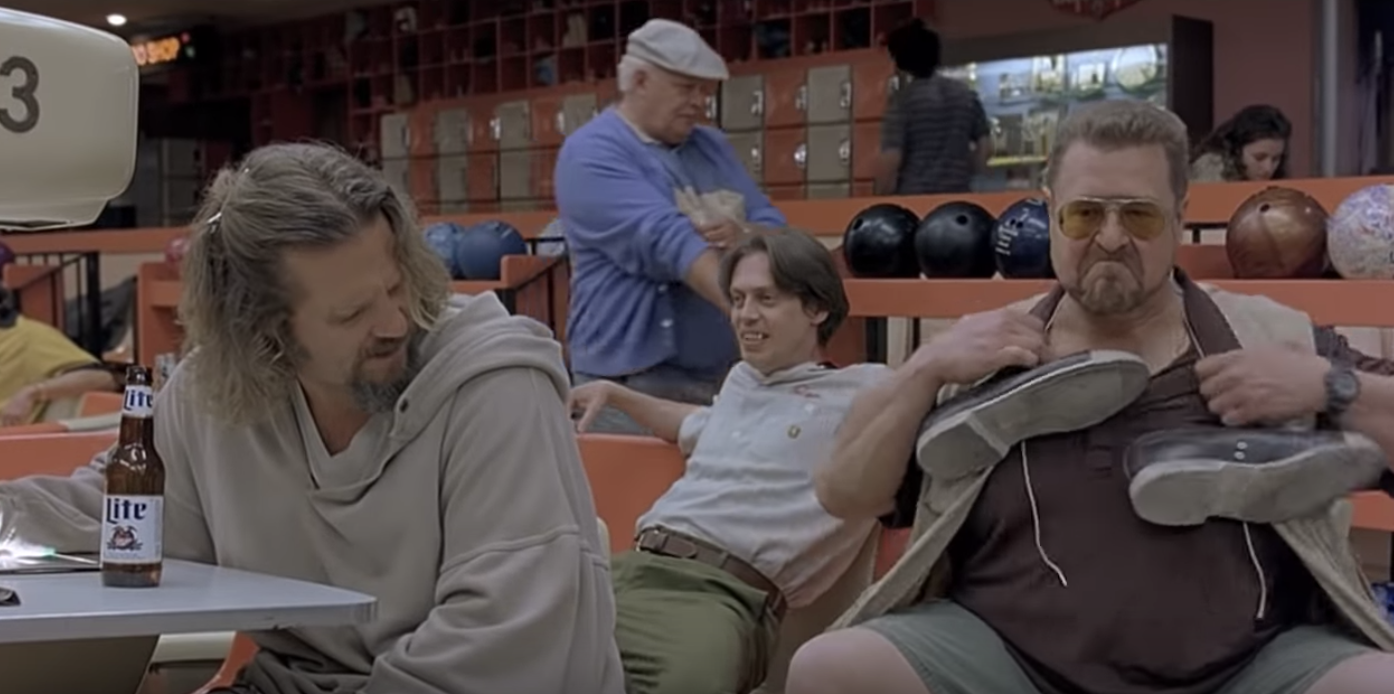 Most of us probably just thought The Dude was acting like The Dude when he spoke about Donny, but Steve Buscemi also bought into the theory. The actor admitted that Donny was a figment of Walter's imagination during a Big Lebowski reunion, but John Goodman told him to shut up (naturally).
9. Marla Singer Does Not Exist In Fight Club
The first rule of Fight Club is don't talk about Fight Club. The first twist of Fight Club is…Warning -  15-year-old spoiler alert: Tyler (Brad Pitt) is a figment of the narrator's (Edward Norton) imagination. The second twist may be that Marla Singer (Helena Bonham Carter) didn't exist, either.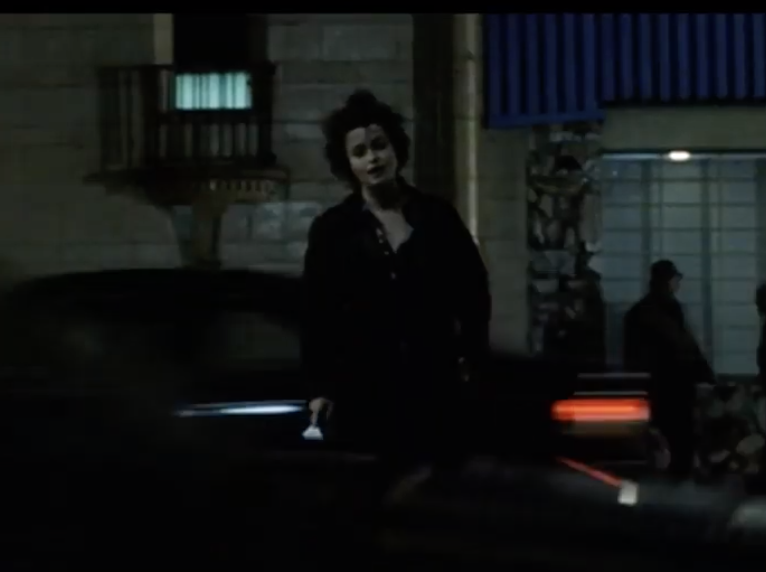 A fan theory by Redditor JewishGun suggested Marla Singer was guilt manifested. The Narrator says: "Her lie reflected my lie... and suddenly, I felt nothing... I couldn't cry. So once again, I couldn't sleep." Hardly anyone addresses Marla throughout the film. But, on a serious note, who is the narrator telling the story to?
10. Aladdin Takes Place In A Post-Apocalyptic Future
It's easy to assume Aladdin took place in the past - maybe it's the Genie in the Lamp, 'Arabian Night,' the magic carpet rides, or the seeming lack of technology. According to one fan's theory posted on Disney Theories, the movie takes place in a very distant future. The year 10,300. There is a great deal of evidence supporting the argument. The Genie (Robin Williams) mentions Aladdin's (Scott Weinger) clothes are "so third century." How did he know if he was locked in the lamp for 10,000 years?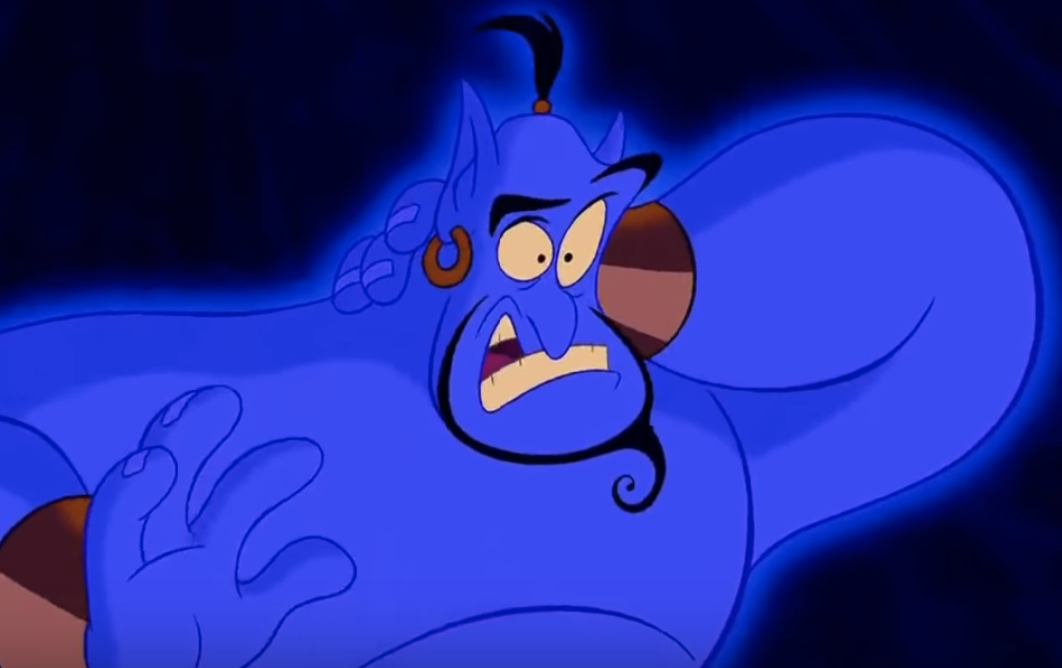 Anyway, the theory states that would make it at least 10,300 CE. Also, the Genie makes quite a few contemporary pop-culture references. But what about modern tech? Cars existed at one point in Agrabah. The Aladdin video game for Sega Genesis contains buried modern stop signs in the background. A few fans even argue the magic carpet is futuristic hover technology. BUT - Time travel! In the list of things he couldn't/didn't want to do, traveling time is not among them!  
Genie's three rules: Can't kill anyone, can't make people fall in love and can't bring anyone back from the dead. ... Genie says, "I can't bring people back from the dead. It's not a pretty picture, and I don't like doing it!"
11. Jurassic Park Never Had Dinosaur DNA
Jurassic Park was undeniably fantastical. The entire theme park rested on DNA found inside the belly of mosquitos trapped in amber for millions of years! Historic amber with bits of bug or feathers in it does exist. However, ancient DNA is trash. It would degrade so much that if anything could be extracted, the mosquito DNA would have completely intertwined with the dinosaurs. The entire park is a lie. At least it is according to a fan theory by Redditor Redditor Brownra04, and proves why there was never any dinosaur DNA.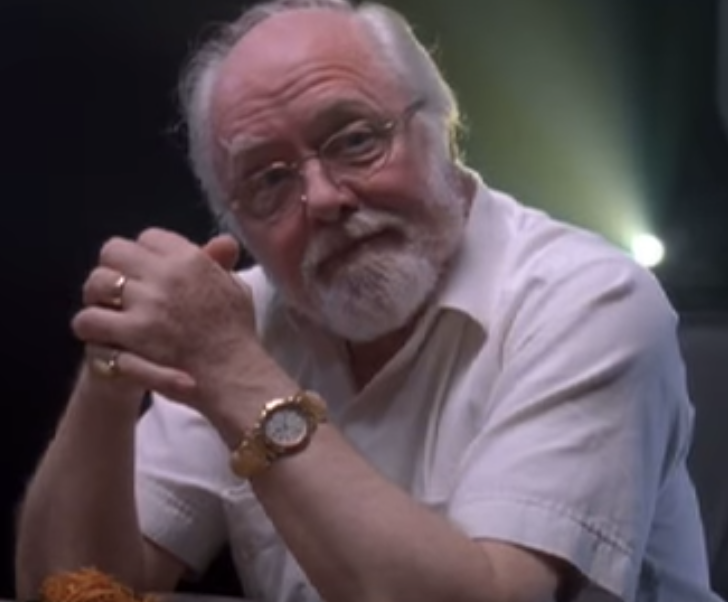 The dinosaurs are lab-created by genetically modifying reptiles, birds, and amphibians to suit what people believe dinosaurs resemble. Since the film's release in 1993, science has disproved many ideas about dinosaurs' appearance. The theory argues the DNA story was simply a front for John Hammond (Richard Attenborough). InGen was conducting some twisted, possibly unethical, genetic experimentation. Also, Hammond describes his past, having first delved into entertaining by creating a circus, Just like fires, circus's are intense.
12. The Briefcase In Pulp Fiction Is Full Of God
No 90's movie theory list is complete without Pulp Fiction. This blockbuster left a lot of things up for debate - like what the hell was in Marsellus Wallace's (Ving Rhames) briefcase. Fan theory by Redditor Citizen386 suggests that the briefcase is filled with God. According to the theory, bad things happen to Vincent (John Travolta) only when he isn't in the presence of the briefcase. He views the contents but doesn't accept them. "Those who deny God usually suffer consequences."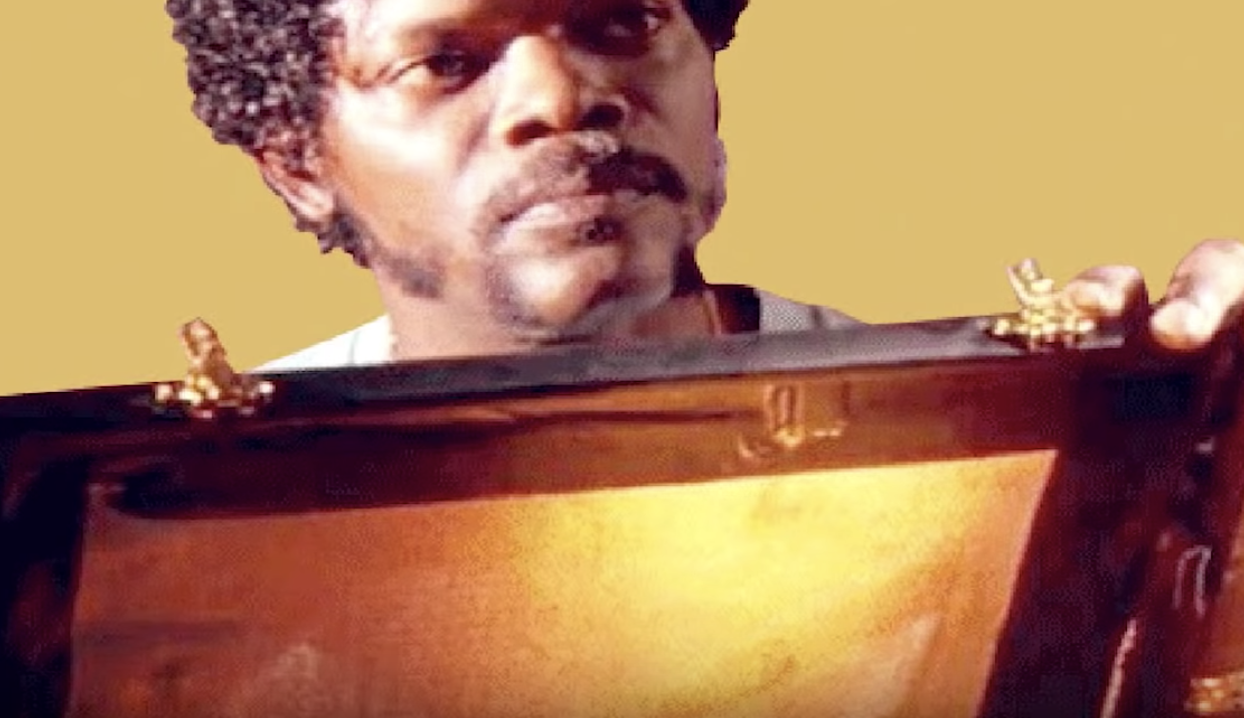 The theory also argues that Jules (Samuel L. Jackson) is the "true shepherd." Not only because he never looked into the briefcase, but he also unconditionally accepted its contents. He refused to give up the briefcase once he took possession, and walked away unscathed after showing its contents to robbers in the diner. According to Citizen386, the film's actors claimed Tarantino told them the briefcase contained whatever they wanted it to hold. It is common for people to say God is whatever you want him to be because he's everywhere. Belief can be a powerful thing.
13. The T-100 Evolves Emotionally In Terminator 2: Judgment Day
The Terminator franchise has inspired plenty of complicated fan theories. Here is a cunningly simple one: the T-1000 (Robert Patrick) develops desires and emotional reactions, despite being explicitly designed devoid of feelings to terminate with no pomp and circumstance. Early in T2, the T-1000 does just that, efficiently killing any and all who could become the slightest obstacle in its mission. As that quest continues, the robot's "terminations" become less efficient.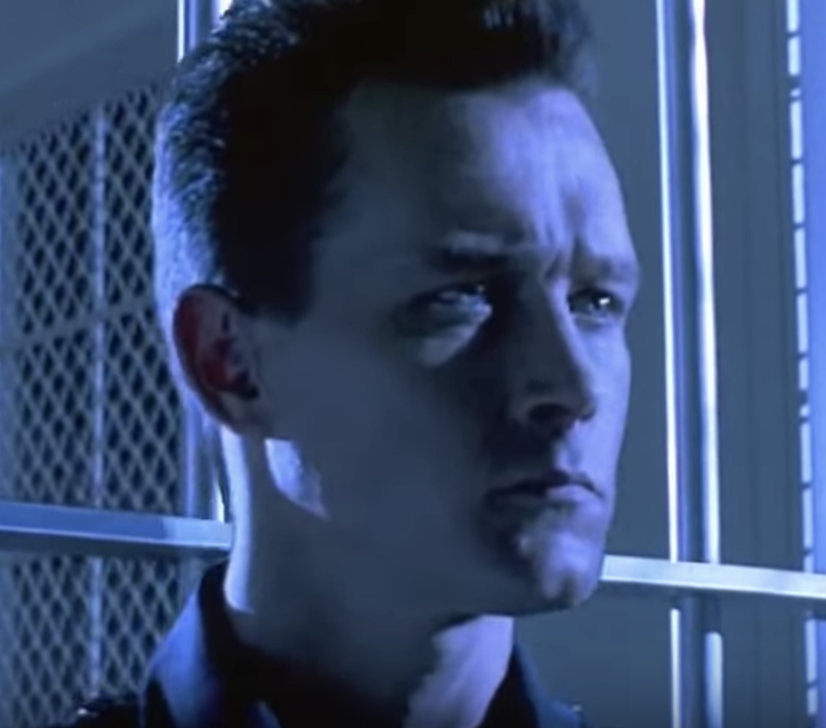 When it reaches Sarah Connor (Linda Hamilton) at the psychiatric facility, the T-1000 is slowly running his finger through a guard's eye. A sadistic streak is in full evidence during the movie's climax, when the liquid metal villain tortures Sarah. As Azumarill99 points out, the shapeshifting robot could easily have impersonated Sarah to accomplish his goal. Yet, it instead chooses a crueler, less efficient route, presumably to take sadistic pleasure in her pain.
14. Andy Dufresne Is A Murderer In The Shawshank Redemption
Sent to prison for murdering his wife and her lover, Andy Dufresne (Tim Robbins) claims he is innocent. He is a reasonable and controlled man with fountains of compassion, hope, and wisdom. He claims he did not murder his wife and her lover. AndyBut what if that was all an elaborate smokescreen, and Andy is not only capable but guilty of killing two people in cold blood?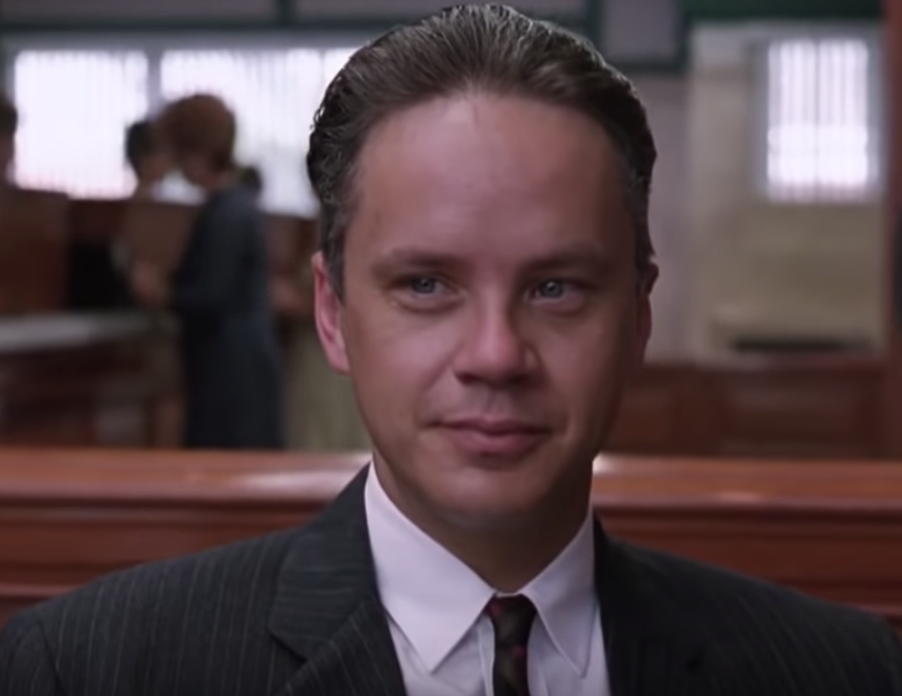 The theory suggests Andy is not only a murderer but a calculating and manipulative mastermind. He artfully and mercilessly positioned everyone around him to facilitate his eventual escape. His brilliance is on display throughout the film. Red relies on secondhand stories from Andy. When Red (Morgan Freeman), the narrator, acknowledges that, to him, the game is "a total f***ing mystery," he's effectively admitting he's an unreliable narrator, one susceptible to his new friend's machinations. The entire movie, then, is Andy playing one long chess game, moving prisoners and guards across the board over years and years. Even Tommy's (Gil Bellows) claims of jailhouse tales exonerating Andy could have been planted in his mind by the mentor who taught him to read. It's even possible Andy is behind the schemes supposedly cooked up by Warden Norton (Bob Gunton).
15. Benny Is A Jerk And Purposely Lost The Ball In The Sandlot
The Sandlot's, Benny "The Jet" Rodriguez (Mike Vitar) is a quiet, sweet kid. The sort of kid who helps out his friends and random newbies in the neighborhood. There's a chance, however, that this nice kid isn't motivated by kindness, but by egomania - and that's a lot more realistic. Redditor PM_ME_YOUR_PANINIS first put forth the idea that Benny orchestrated the movie's primary drama to cement his status as a local legend. The theory is built on the idea that Benny saw the ball signed by Babe Ruth. Duh. He put the autographed ball in play anyway (the ball Scotty Smalls (Tom Guiry) stole from his stepfather).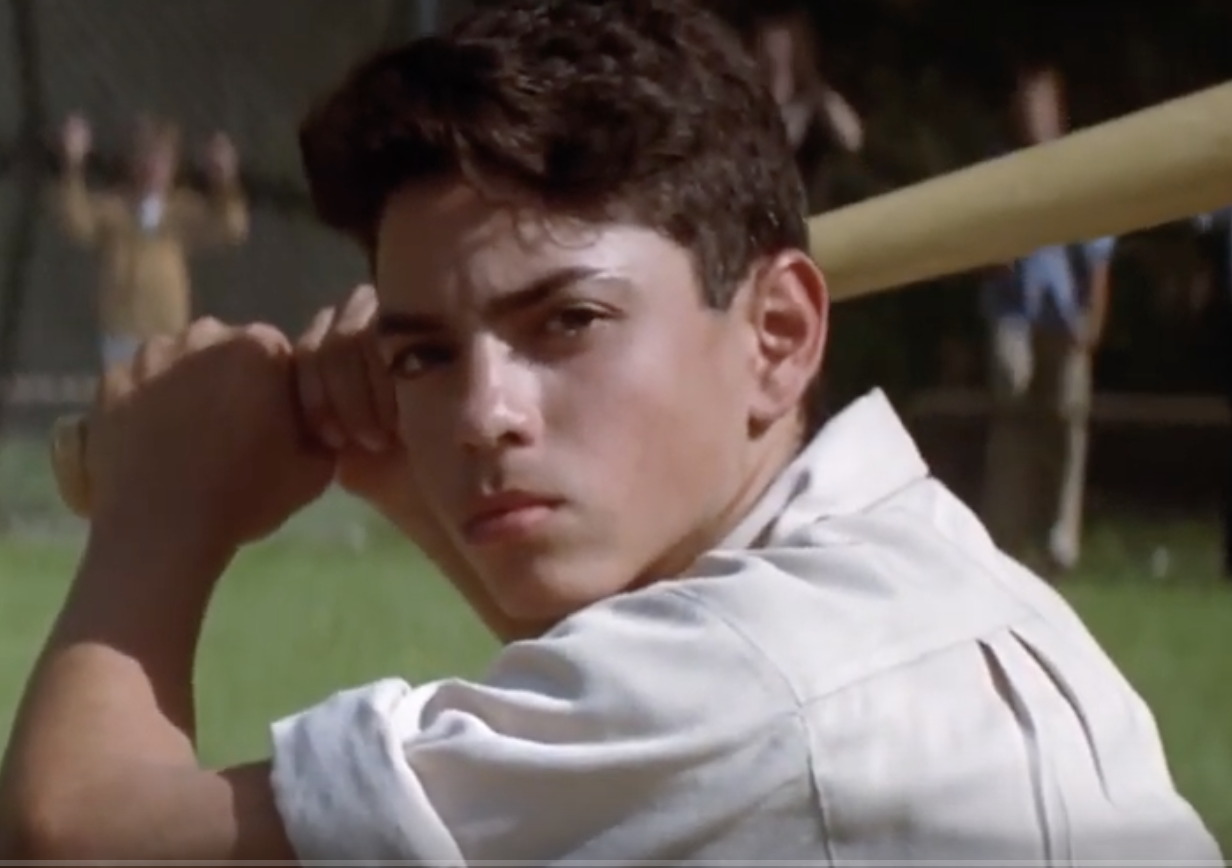 Benny knew Kenny (Brandon Quintin Adams) had been hitting home runs all summer. Benny assumed the ball would end up in Mr. Myrtle's (James Earl Jones) backyard, forcing a confrontation with Myrtle's dog, the infamous and feared Beast. Benny knew the group upheld him as their Omega. By forcing a battle and outrunning the Beast, Benny aims to let the whole town to know he's the fastest, bravest kid around. The only surprise is that Benny acknowledges Smalls when they're adults.
16. Somerset Is The Real Killer In Se7en
What if the real killer isn't John Doe (Kevin Spacey) like we're led to believe? One fan theory via Redditor doclestrange maintains that Somerset (Morgan Freeman) was the real killer. Somerset has years of detective experience. He was more than capable of leading the investigation and framing someone else.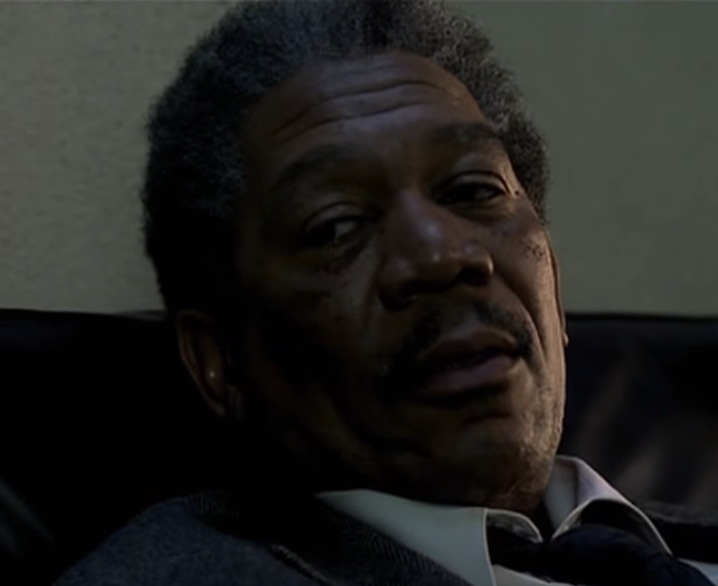 Somerset had an array of Christmas tree air fresheners on his desk, and the Sloth victim was found surrounded by air fresheners. The detective also flees a crime scene covered in blood. While we don't see the head at the end, the fan theory alleges the box is empty, and Somerset fakes being disgusted. He lets Mills's (Brad Pitt) imagination run with the idea that it's his wife's head. But, the box isn't bloody at all, and a human head thrown inside a cardboard box would certainly bleed through a bit. What if there was never even a box?
17. Clueless Had A Sequel
You can't feel bad watching Clueless. Whether for its still-inspirational fashion, catchphrases ("as if"), or for introducing a generation to Paul Rudd, the film sadly never got a sequel. According to a fan theory from Decider, the sequel to Clueless did happen - and it was Legally Blonde. Cher (Alicia Silverstone) is a 16-year-old sophomore in Clueless, which came out in 1995. She's poised to graduate high school in 1997 and university in 2001 - the same year Elle Woods (Reese Witherspoon) graduates from university in Legally Blonde.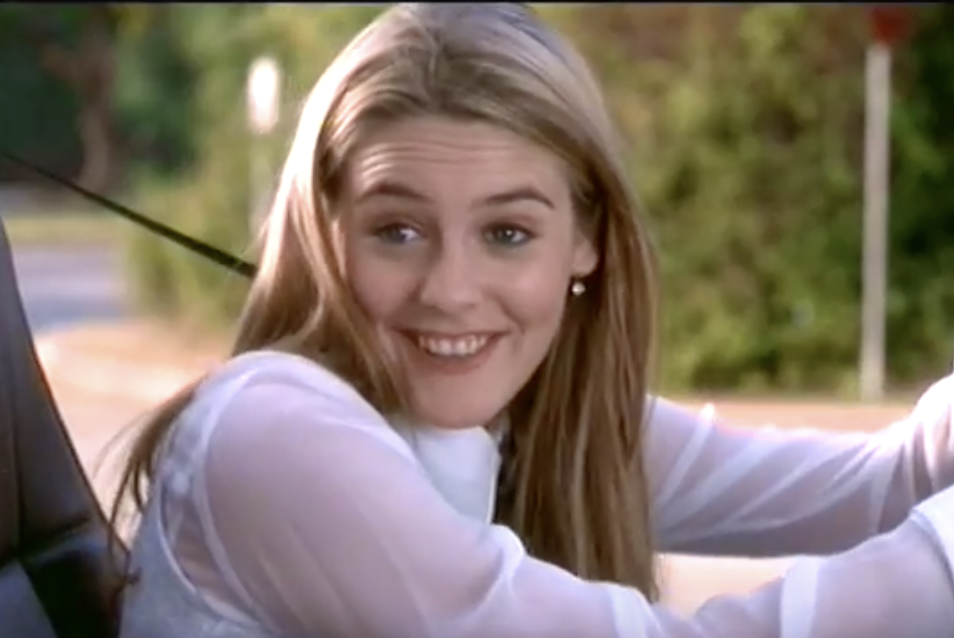 Cher and Elle slay in debate class. Their fathers are lawyers. You can't deny a similar unique taste in fashion. Cher repeatedly proves she has the potential to apply herself and accomplish more than most realize. She's got the chutzpah to go to law school if she ever decided to focus on books more than on her appearance. Legally Blonde is the story of what happens when a young woman makes that shift. Elle goes to law school to chase her dream life with a man, only to discover that she has the brains and bravery to surpass him. Elle is postgrad Cher. Now it's so obvious I hate myself.
18. Jack Is A Time Traveler In Titanic
Titanic. Perhaps the best-loved romantic movie of all time - until The Notebook was released. According to a viral Facebook fan theory, it could be loved for all the wrong reasons and be a movie about time travel. The theory holds that Jack (Leonardo DiCaprio) is a time traveler who only comes on the ship to save Rose from committing suicide - and altering the space-time continuum.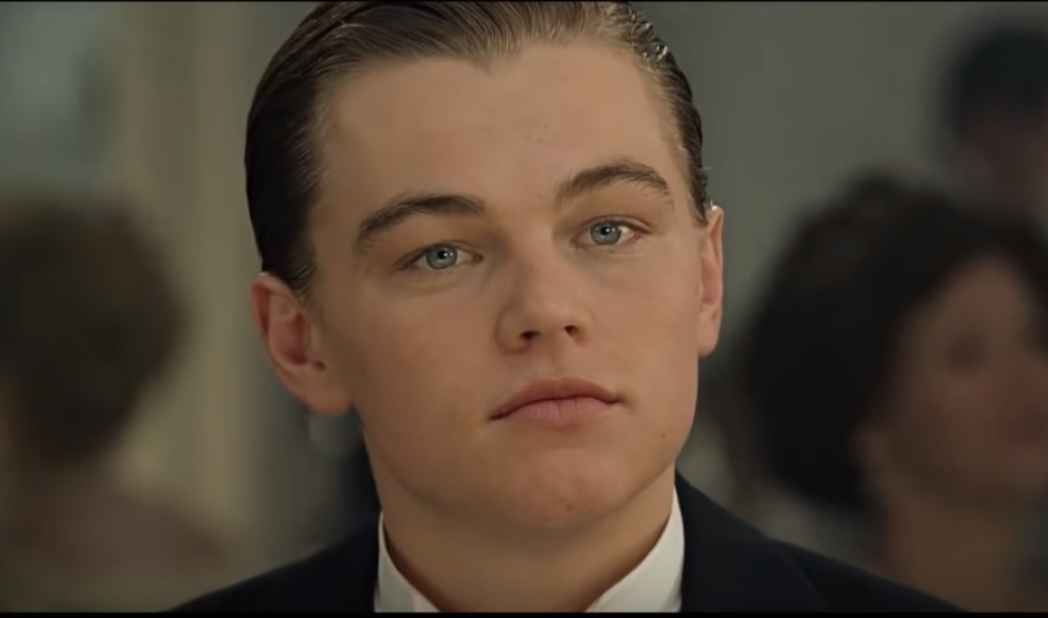 Rose (Kate Winslet) was pretty unhappy with her life of riches. If she had grown overwhelmed by sadness and jumped to her death aboard Titanic, the captain would have probably had to stop, or at least slow, the ship. If that happened, it might not have hit the iceberg. If you buy into the butterfly effect, this event must not be changed. The theory's evidence lies in the fact that Jack appears pretty out of place in the era and talks about things that won't exist until years after the ship sinks, in 1912. He mentions fishing at Lake Wissota, but it wasn't created until 1917 - five years after the Titanic sank. He also tells Rose he'll take her on the roller coaster at the Santa Monica Pier, built in1916. Everything - from his haircut to his rucksack - doesn't fit in the time.
19. The Real World In The Matrix Is Still A Computer Simulation
Perhaps one of the oldest modern fan theories: pill choice never mattered. This Matrix-in-a-Matrix fan theory sort of proves that neither the red or blue pills matter because no one is even allowed access to the real world.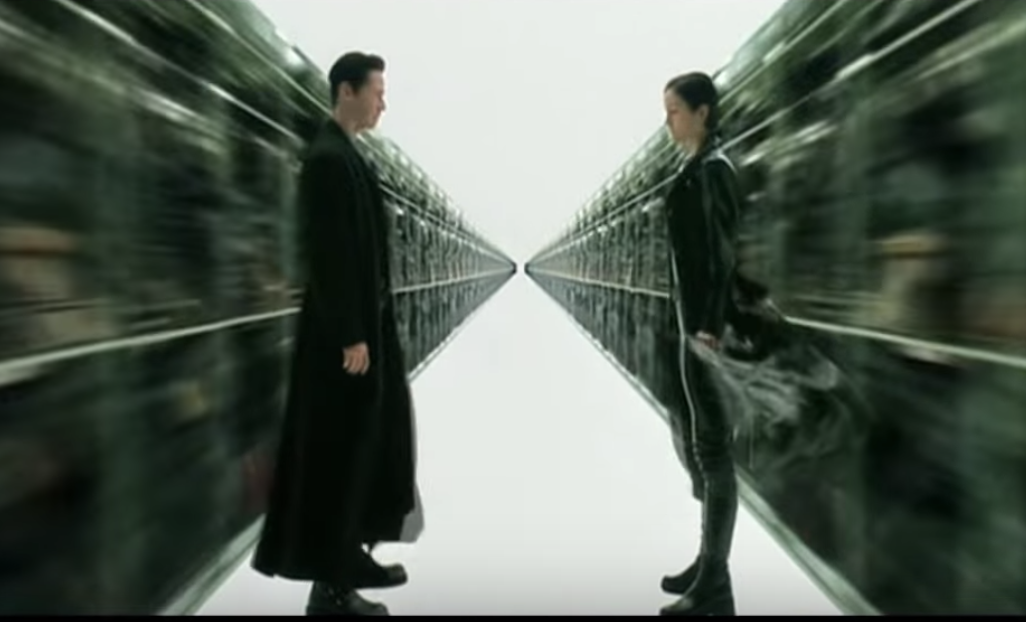 "Escaping the program" is simply another level of the simulation, an illusion to make it seem like you possess choice. There is some proof the red pill may be a farce. Neo (Keanu Reeves) uses "powers" when he's supposedly outside of the Matrix. It would be impossible in the real world. Additionally, Agent Smith (Hugo Weaving) can control Bane even after he leaves the simulation. How? Because he never left.
20. Jeff Daniels Is Actually The Same Guy In Speed And Dumb & Dumber
What if the protagonists of Dumb and Dumber weren't born, but made? Well, what if one of them wasn't born that way? That's the idea behind Redditor ShamPooPoo69, who suggested that Dumb and Dumber takes place in the same universe as Speed, the action film that hit theaters just a few months before the comedy in 1994. In Dumb and Dumber Jeff Daniels stars as Harry Dunne. He also plays a supporting role in Speed as Harry Temple, an LAPD cop who dies in an explosive trap.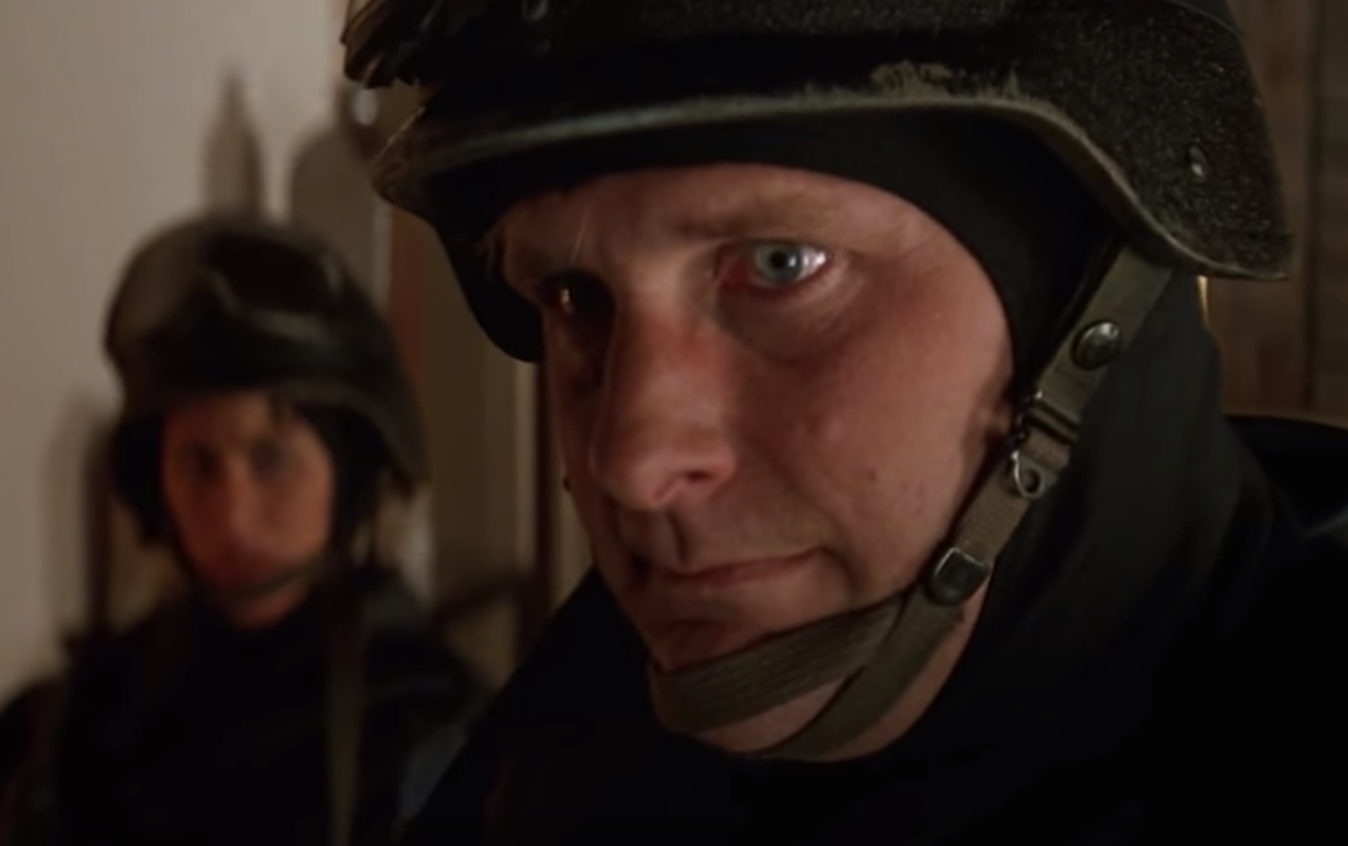 According to the theory, Temple didn't die. He suffered brain damage, leading him to quit the force. He then moved to Rhode Island and lived out his life as a dog groomer. The 2003 prequel Dumb and Dumberer debunks that.
These are just a few of the fan theories out there from some of our favorite heart-warming and distinct movies! Have some others? We'd love to hear about them!