This Is Us Cast's Real-life Couples
The fourth season of This Is Us premiered this September. As always, fans are excited to see how their favorite characters are doing and what's going on in their lives. But what about the lives of the actors who portray them? Who is married and who is single? Which happy couple has climbed the Kilimanjaro mountain together? What about their personal lives? And who was born in the same hospital as their future partner?
Let's find out! 
JUSTIN HARTLEY AKA KEVIN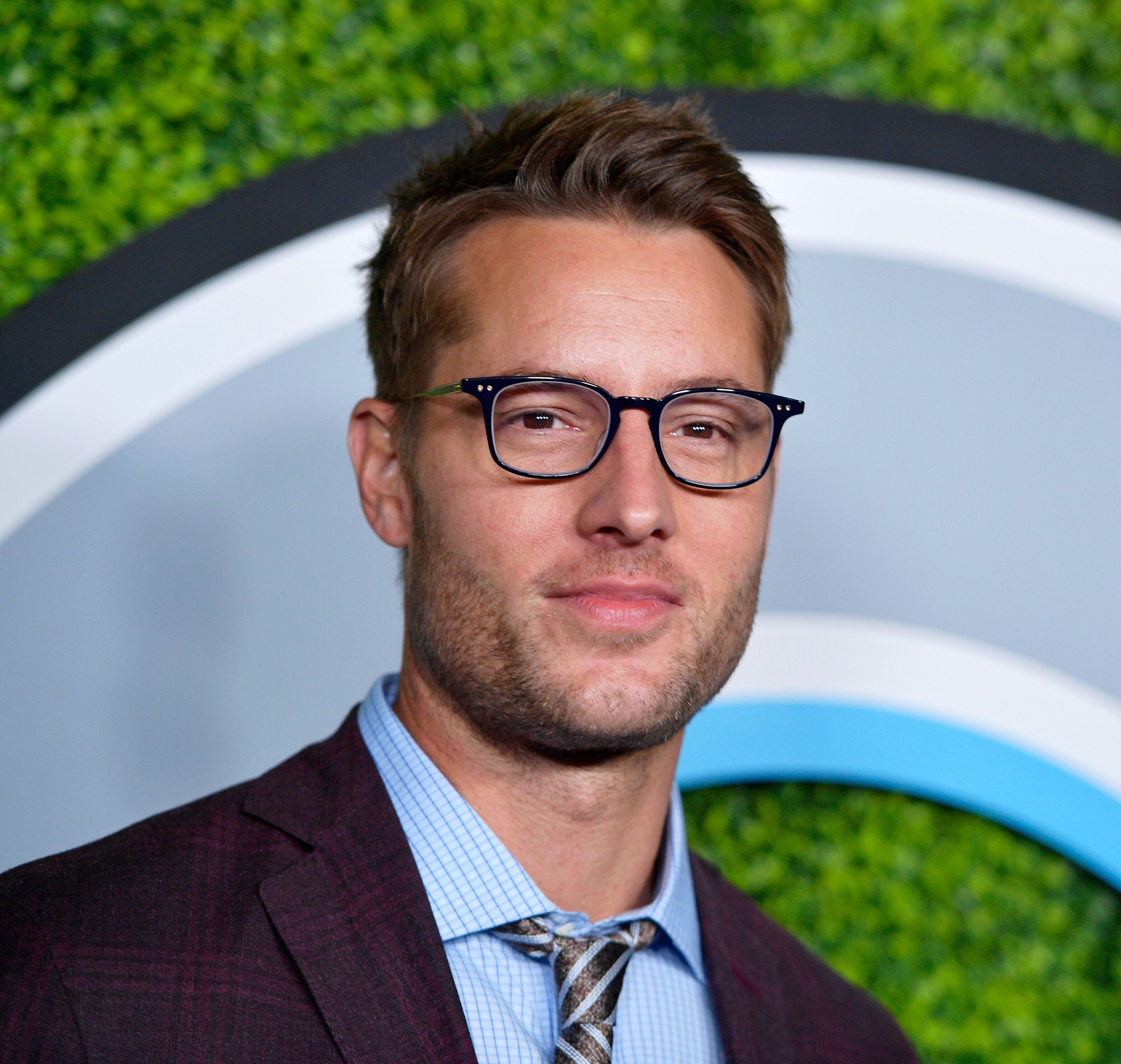 Though his character on NBC's show is full of troubles, Justin Hartley himself is living a much happier and stable life.
Well, almost... It would be 100% true if we ignored his divorce after 8 years of being married. Yep, he had been in a deep and long-term relationship with actress Lindsay Korman, who he worked together on the set of the soap opera "Passions".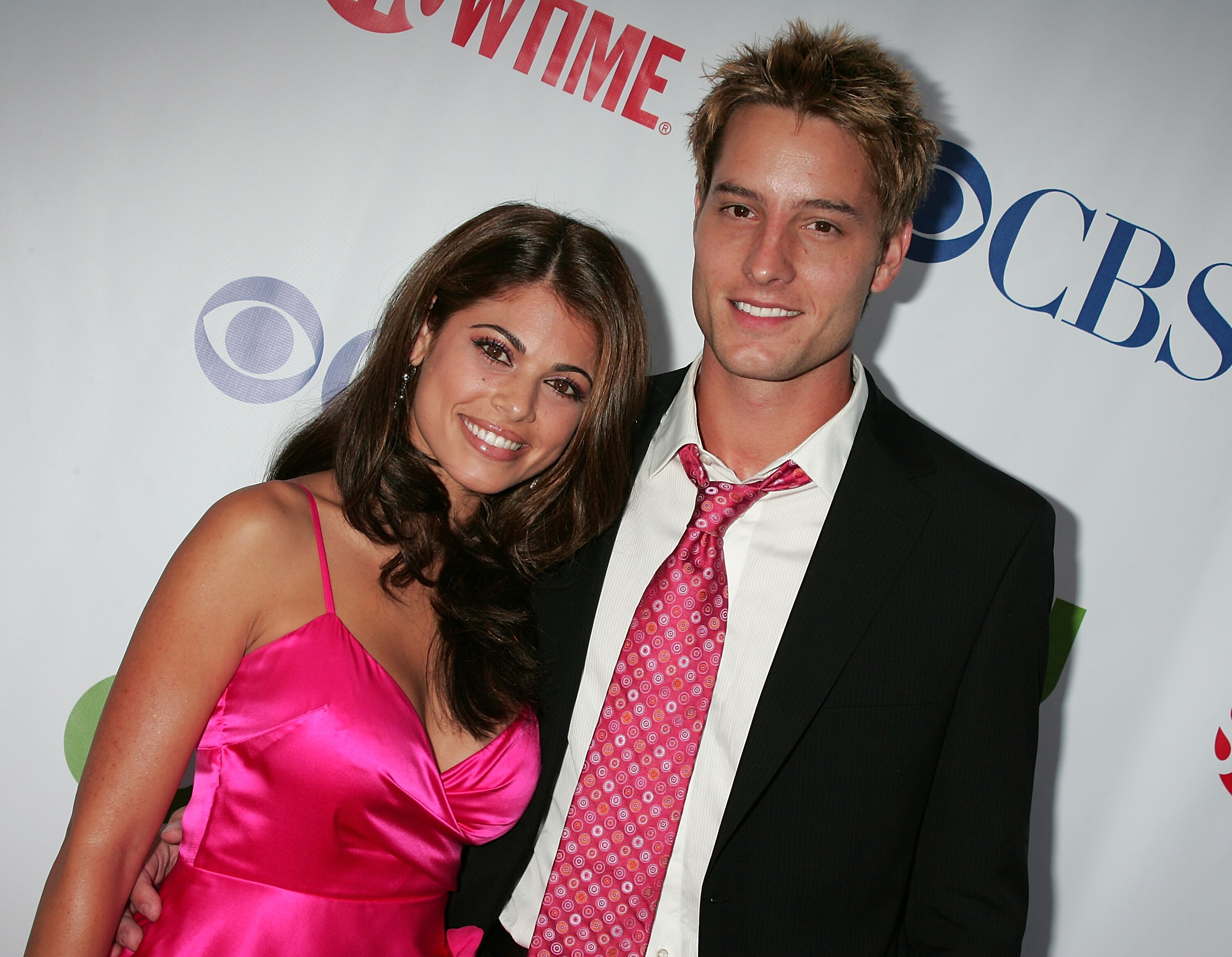 Their marriage started in 2004 and in the same year, their beautiful daughter Isabelle was born. Everything seemed perfect but that didn't last too long as the couple, unfortunately, filed for a divorce in 2012. No one knows for sure why the couple broke up. But, it's been said that Lindsay Korman initiated the whole thing and that they both were tired of citing "irreconcilable differences"... Sounds really sad.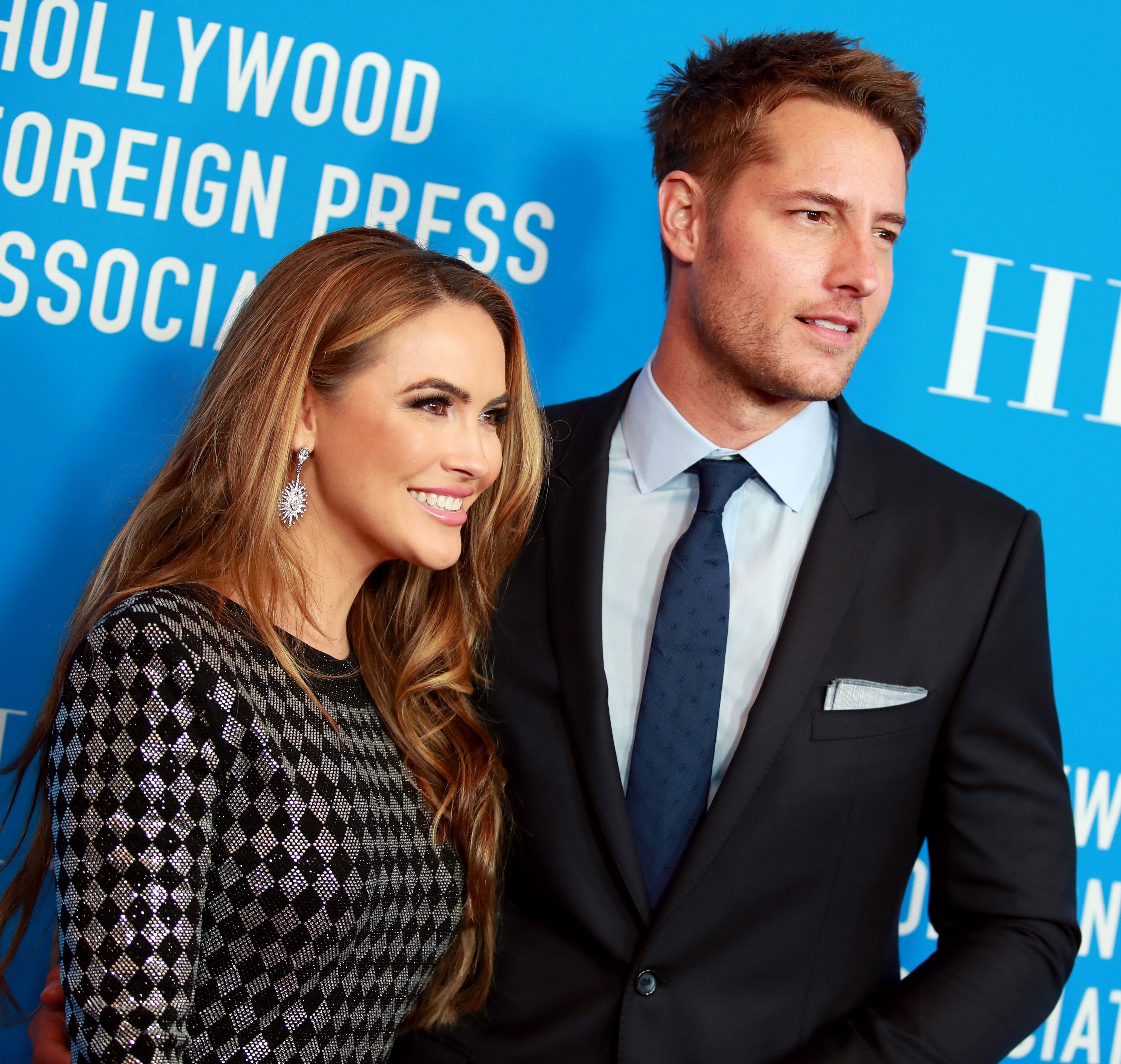 But luckily for the actor, he met the actress Chrishell Stause, soon after. After two years they got engaged and soon after that they got married in what we can only describe as super sweet and touching: The This Is Us cast were all present there: Sterling K. Brown, Mandy Moore, and Milo Ventimiglia - all of them were invited to the super intimate wedding ceremony.
And the funny thing here is that Sterling K. Brown managed to catch the garter at the reception! But... wait! Hasn't be been married for more than 10 years? Heeey! Why then you were catching the garter, Sterling?? You should have left it to someone else! 
Anyway... We'll return to Sterling K. Brown's real-life partner in a moment and for now, to sum up everything we've said about Justin Hartley's marriage, let's recall his beautiful quote.
"It's a special thing, isn't it, that when you find that one person — and it sounds so cheesy. But when you meet that one person, you realize like What the hell have I been doing my whole life?"
The happy couple reported their wedding as "magical" and "everything we wanted" and if you don't believe them, just check out their Instagram!
STERLING K. BROWN AKA RANDALL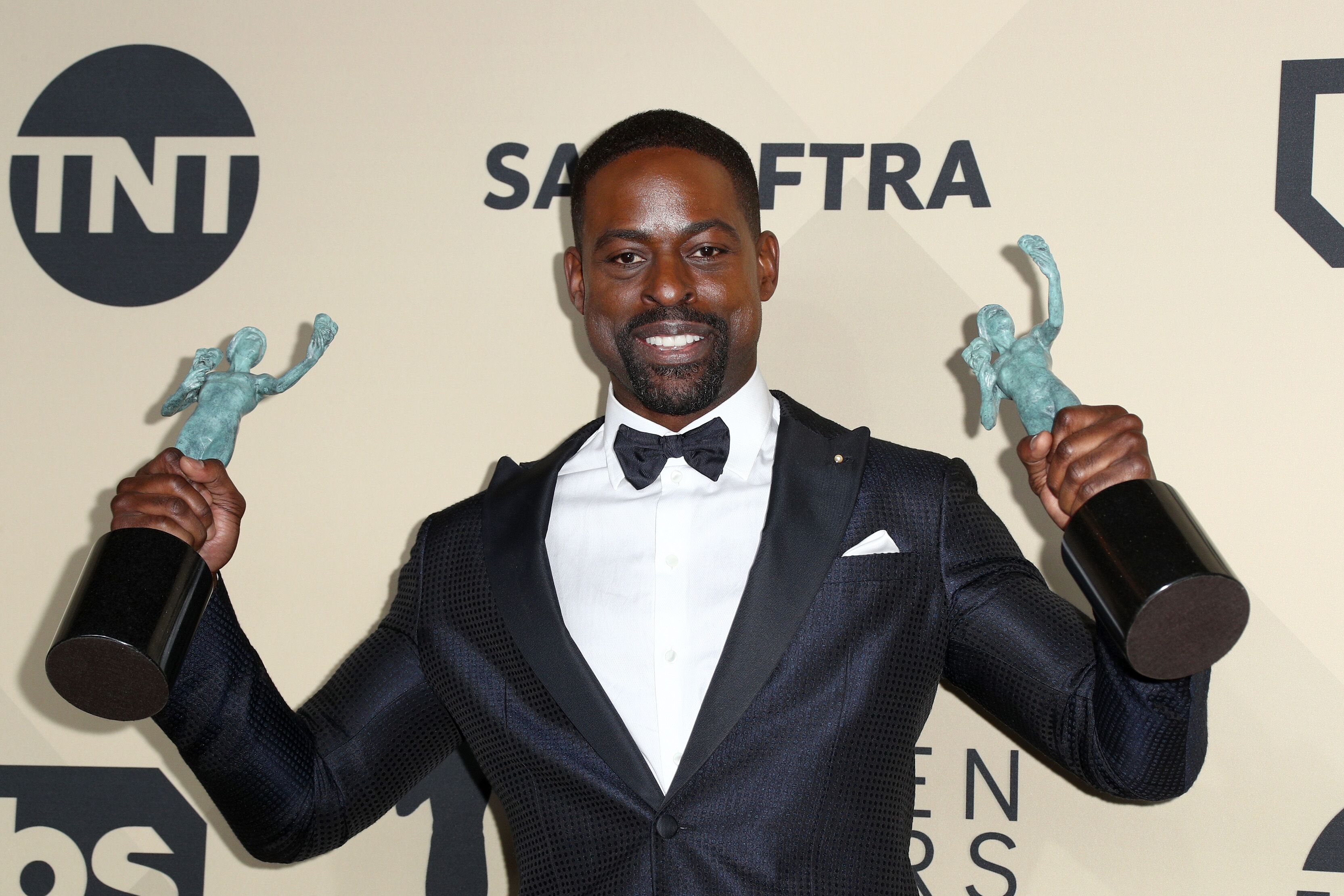 We truly think that the actor could have given someone else a chance to catch the garter because, like we said before, he's been living a happy life with his beautiful wife, the actress Ryan Michelle Bathe. For. Twelve. Years. Now. Plus - they dated for four years before, broke up, and then a few years later got married. Read on to learn some more mind-blowing facts!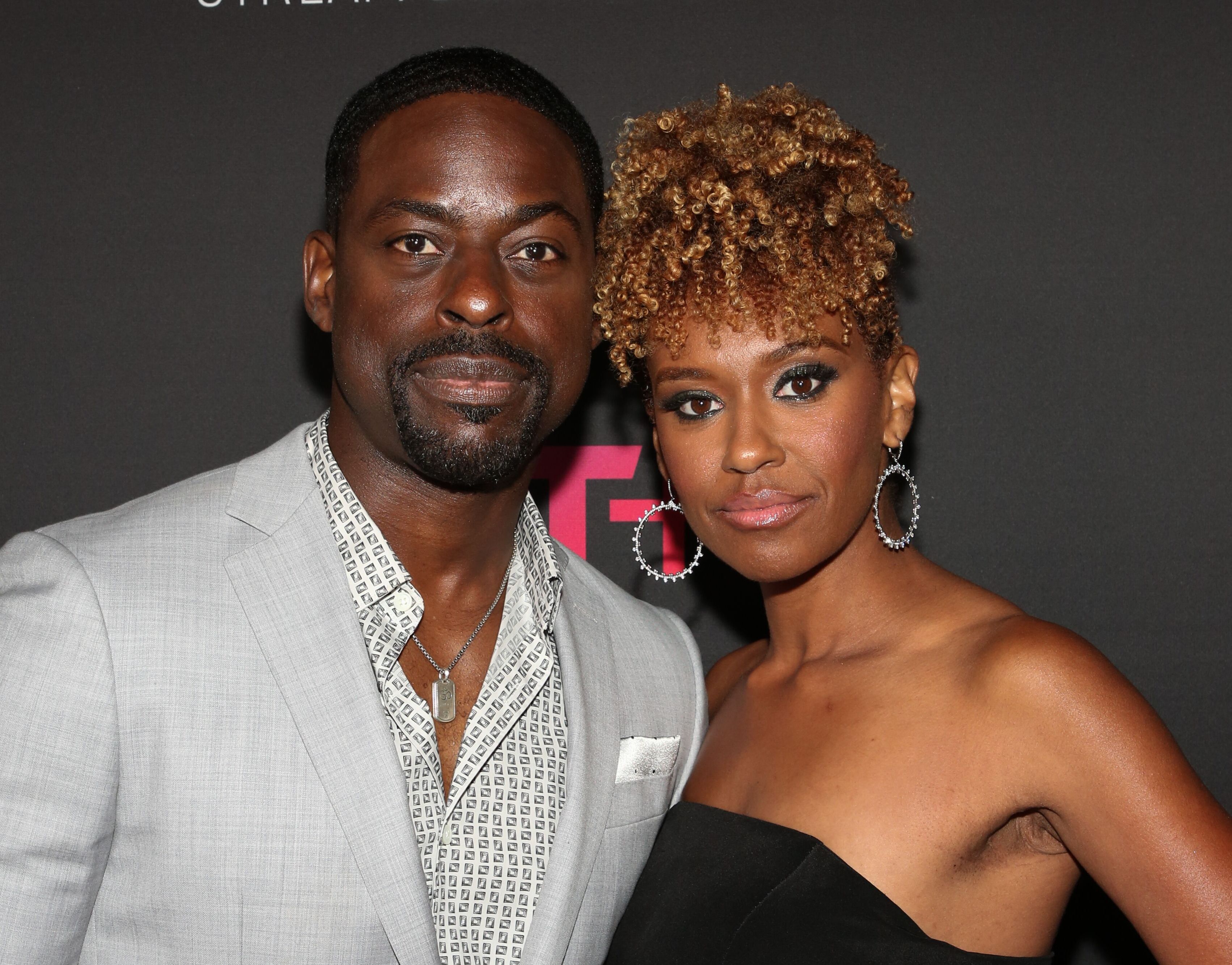 Same as Brown's character in the show, he met his soulmate in college and being specific - at Stanford University. And not only were they studying in the same place, but they were born in the same city AND even in the same hospital!!! Can you imagine THAT BIG of a coincidence? Surely this counts as "a predestined love", do you agree?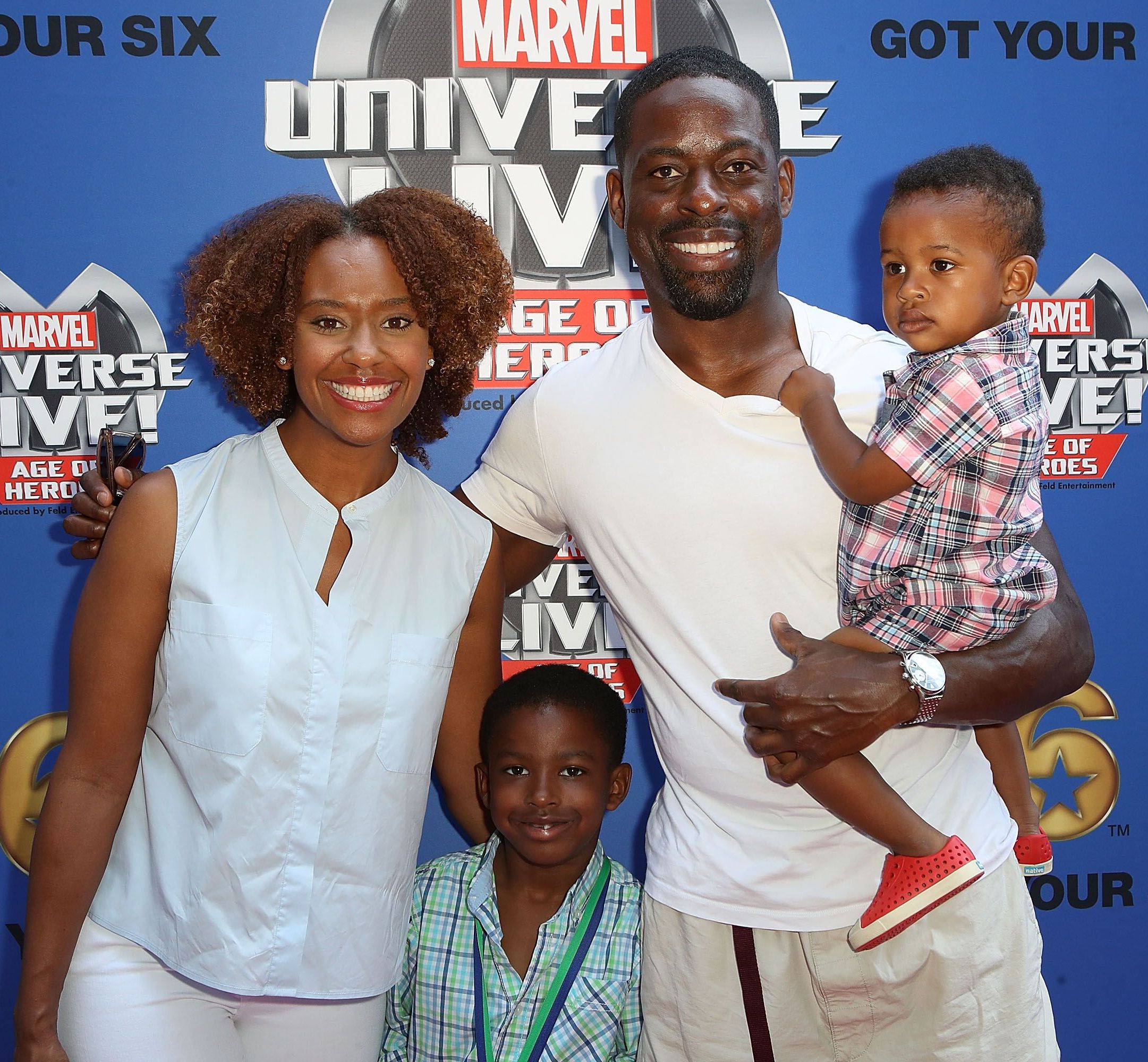 Another unexpected fact about Ryan Michelle Bathe is that she has actually appeared in This Is Us as well. But only the most attentive fans have managed to spot her in the show: In a flashback scene of the episode "The Pool", she played the role of the mother of young Randall Pearson's playmate. Pretty episodic but still... She was there, right?
She also appeared in two more episodes - "Career Days" and "The Trip", but strangely enough she and Brown never appeared together in ANY SCENES. The couple now has two sons and everyone in the family seems to be really happy.
So... maybe not-working-together is the key to a successful marriage? Who knows? But just in case it is let's make a note of that!
CHRISSY METZ AKA KATE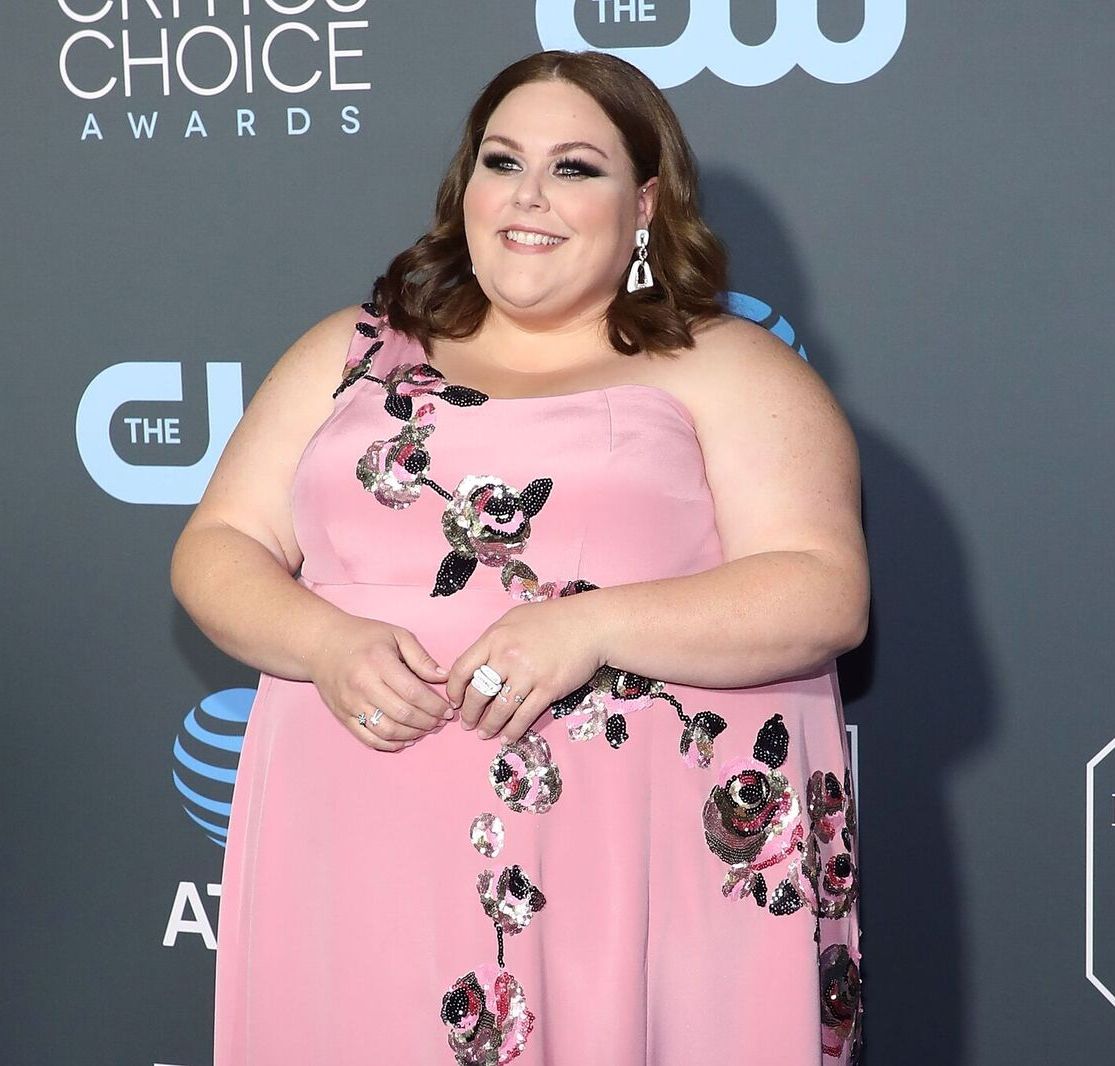 And here comes another kid from the Big Three!
No, she's not dating Chris Sullivan in real life, and no, her love story isn't as happy as the actors who play her on-screen siblings. Chrissy Metz's dating history is full of unexpected and, unfortunately, not very successful twists... She's been previously married to a British screenwriter Martyn Eaden. Interestingly, they met online! She created her account in 2006 and soon enough after that, she met her ex-lover and husband.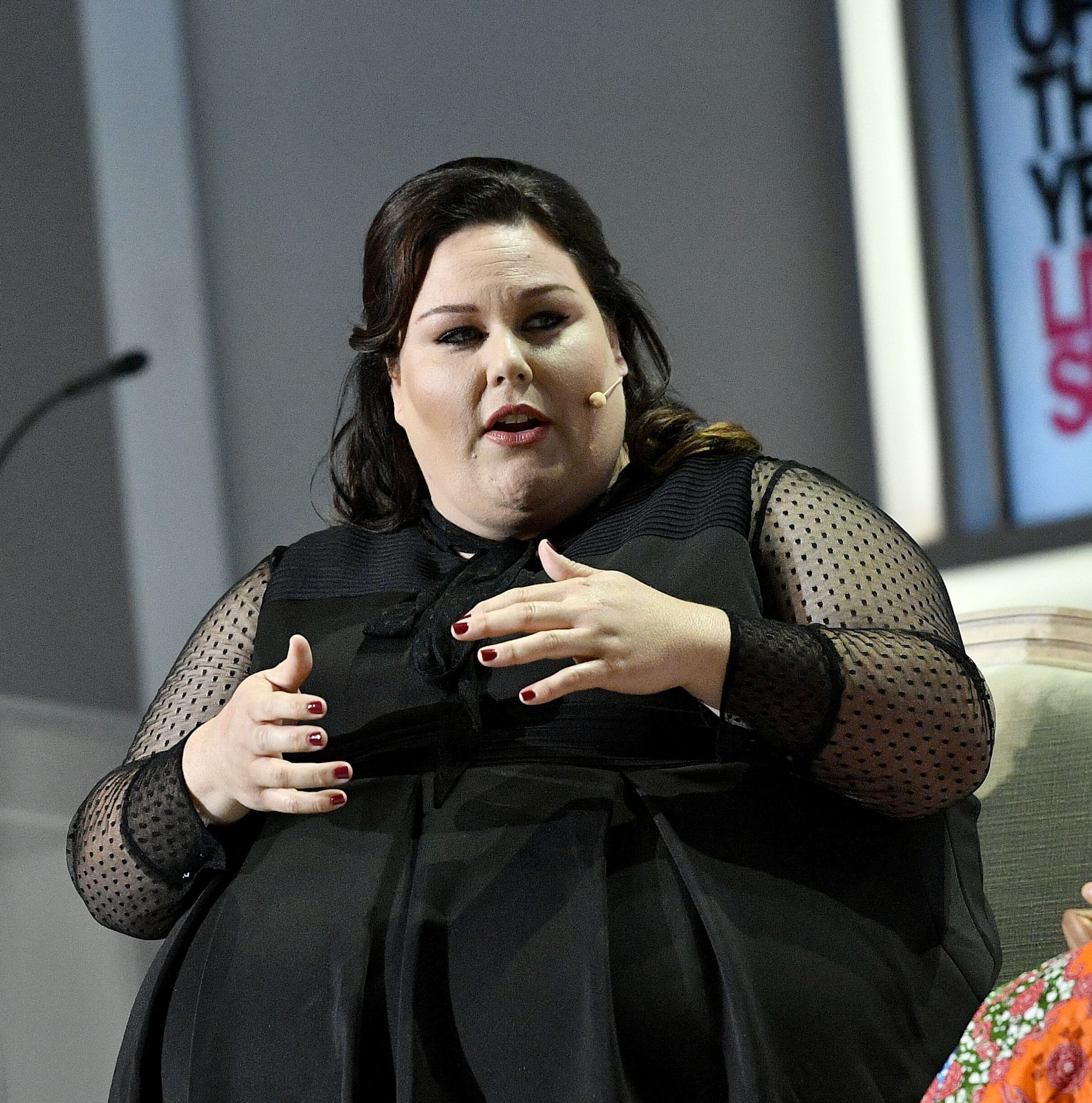 They got married two years later at the Santa Barbara courthouse. Everything was going smoothly for an entire 7 years until things fell apart in 2015. And nobody knows how or why! Interestingly, Metz revealed she doesn't have any hard feelings towards her ex and that they've managed to stay good friends:
"I am still working on my goal of being a better ex-wife than I was wife. Marty is such a great guy and I am grateful that we had our time together."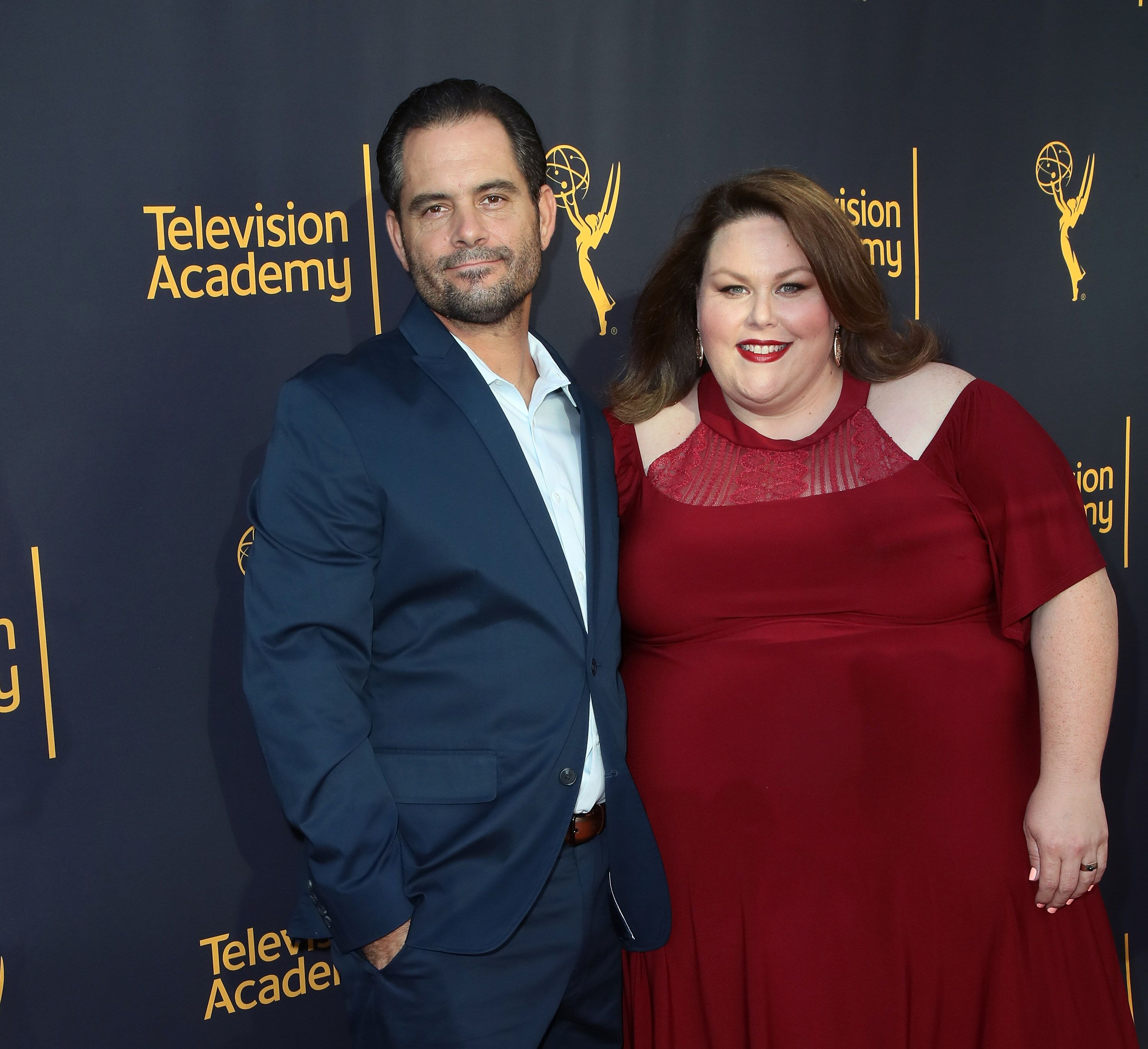 After that, she met another partner on the set of This Is Us. The actress dated the show's cameraman Josh Stancil. Their romance started as they were shooting the very first season and, surprisingly enough, they were both ready to do something REALLY crazy... They wanted to... run away! They were ready to quit the show so that their relationship wouldn't get ruined because of them working at the same place.
But their romance, unfortunately, didn't last for long - they broke up sometime after and Stancil moved to another project.
Do you think maybe Stancil was uncomfortable with filming her love scenes with Chris Sullivan? Admit it - It wouldn't be a pleasant activity for the cameraman AT ALL. But according to Metz, this wasn't the issue. She said that they even laughed at the whole situation and that it wasn't a thing for them at all.
Metz has stated a couple of times in her interviews that she always remains friends with ALL of her exes. Which is a cool thing, right? In November last year, Metz went public with her new boyfriend - 25-year-old composer Hal Rosenfeld. The two of them even made their red carpet debut at the 2019 Golden Globes! But these days, it's unclear whether they are still dating.  
*****
Before we get to Pearson's parents let's quickly discuss other great performers from the This Is Us cast...
SUPPORTING ACTORS
If you were wondering why Chris Sullivan appears in bright and eccentric costumes on the red carpet and, more important, who is this gorgeous woman next to him then you've missed A THING!
Yes, Chris Sullivan has found the lady of his heart. The couple has been living happily together for 7 years and you can see how close they are even just looking at the style of their dress.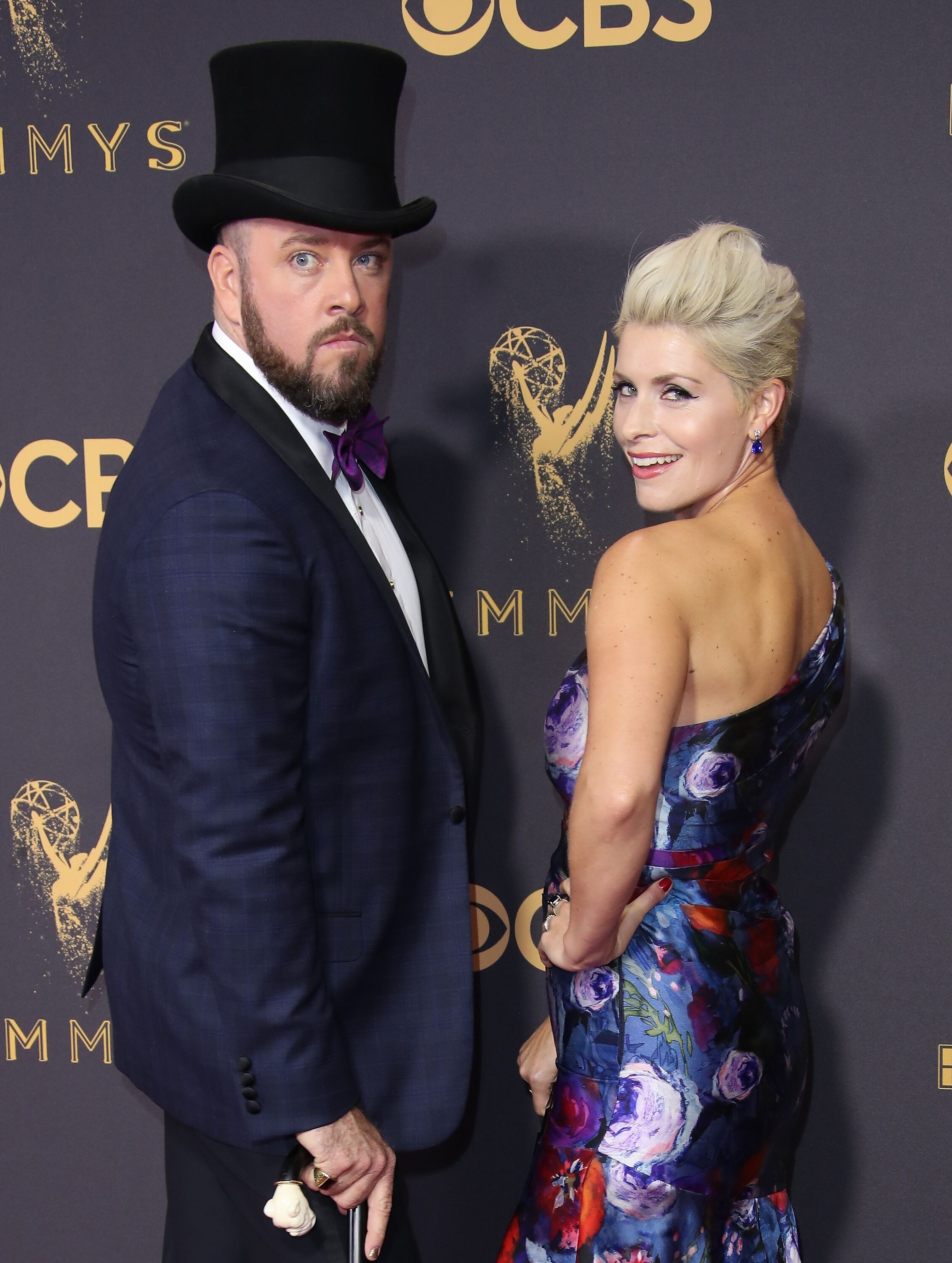 "We're trying to have a little fun!" Sullivan said when he was caught on the red carpet, holding his old-school walking-stick and wearing topper and snazzy bow tie. And for sure his wife producer Rachel Reichard knows how to be fancy as well. Just look how perfect they look together! Do you agree that they should come to all red carpet events just for us to look at them??
*****
Well, Susan Kelechi Watson - she's been a true mystery for her fans for a while now!
The actress keeps her intimate life as private as possible (and we can't blame her for that!). And it was discovered just a view weeks ago that... finally, Susan Kelechi Watson has got engaged! This was her Instagram post that revealed the incredible news. "Forever Ever" she captioned in the heading right above a beautiful poem addressed to the actor Jaime Lincoln Smith.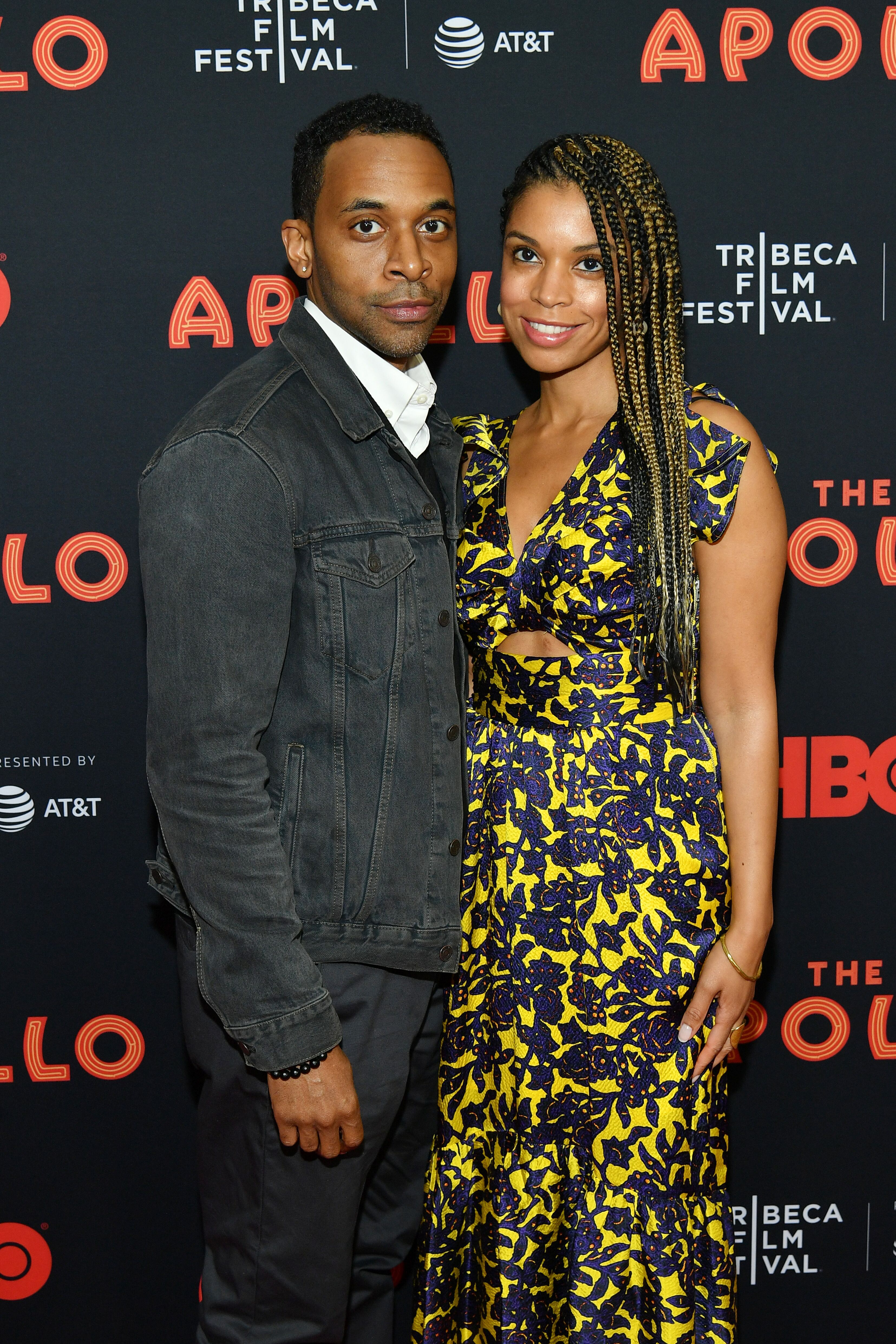 Susan also shared two photos of her engagement ring with a massive diamond on it. It was revealed that the proposal took place at the Wayfarers Chapel in Rancho Palos Verdes in California.
Since Watson is super-private about her relationships, it's completely unclear when she and Jaime started dating. The couple was spotted together a few times at a few red carpet events, but that's it! So we guess we should just be happy that she's having a great time in a relationship filled with love and understanding.
MANDY MOORE AKA REBECCA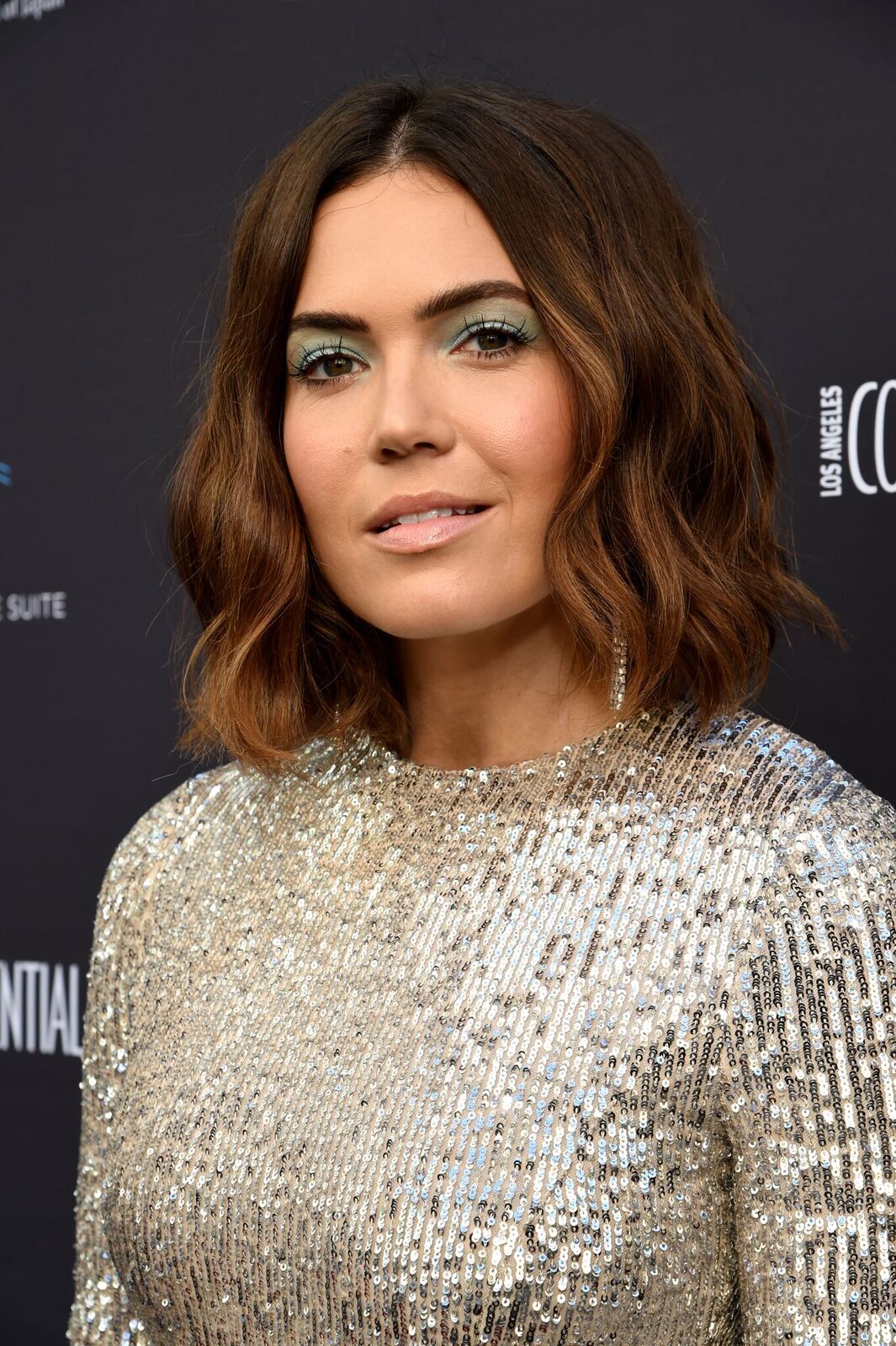 And here comes Pearson's mother! She has actually been married in real life. Twice. No, none of them are to Milo Ventimiglia. And yes she had some hard times in her relationship as almost everybody from the set. Of course, we're talking about her first marriage to a musician Ryan Adams. They started dating in 2009 and they were together for more than 6 years. According to Mandy Moore, that period ended up being really draining...
"I was living my life for him," Moore said on WTF. "I had no sense of self. I felt like I was drowning. It was so untenable and unsustainable and it was so lonely."
And this wasn't her only interview about how hard her life with Adams was. She revealed sometime later to Bustle that that particular period was heavy, dark and confusing. She felt like there was no room for her in the relationship.
The two broke up in 2015 and Mandy Moore started her new life with a new man - Taylor Goldsmith.
But do you know what remained the same for her? Her passion for music. Mandy Moore doesn't only have an impressive acting career - her fans know her as an outstanding singer as well. And Moore's love for music can be seen by the type of men that she chooses - her new husband Taylor Goldsmith is also a musician.
They recently had one of those magical private wedding ceremonies with only close friends and family in attendance. However, for those of you who are very curious, you can find some really nice photos of their big day on Instagram.
"He makes me melt. I can imagine no better partner," Moore told Glamour. "He's going to be the most tremendous father."
Fingers crossed for Mandy and Taylor!
And before we get to the father of Pearson family, here's a small but pretty cool and crazy fact for you - Mandy and Taylor even hiked Kilimanjaro National Park together in August 2018! It took them 7 days to get to the very top of the highest mountain in Africa. Well, that looks like a great start for their relationship, doesn't it?
MILO VENTIMIGLIA AKA JACK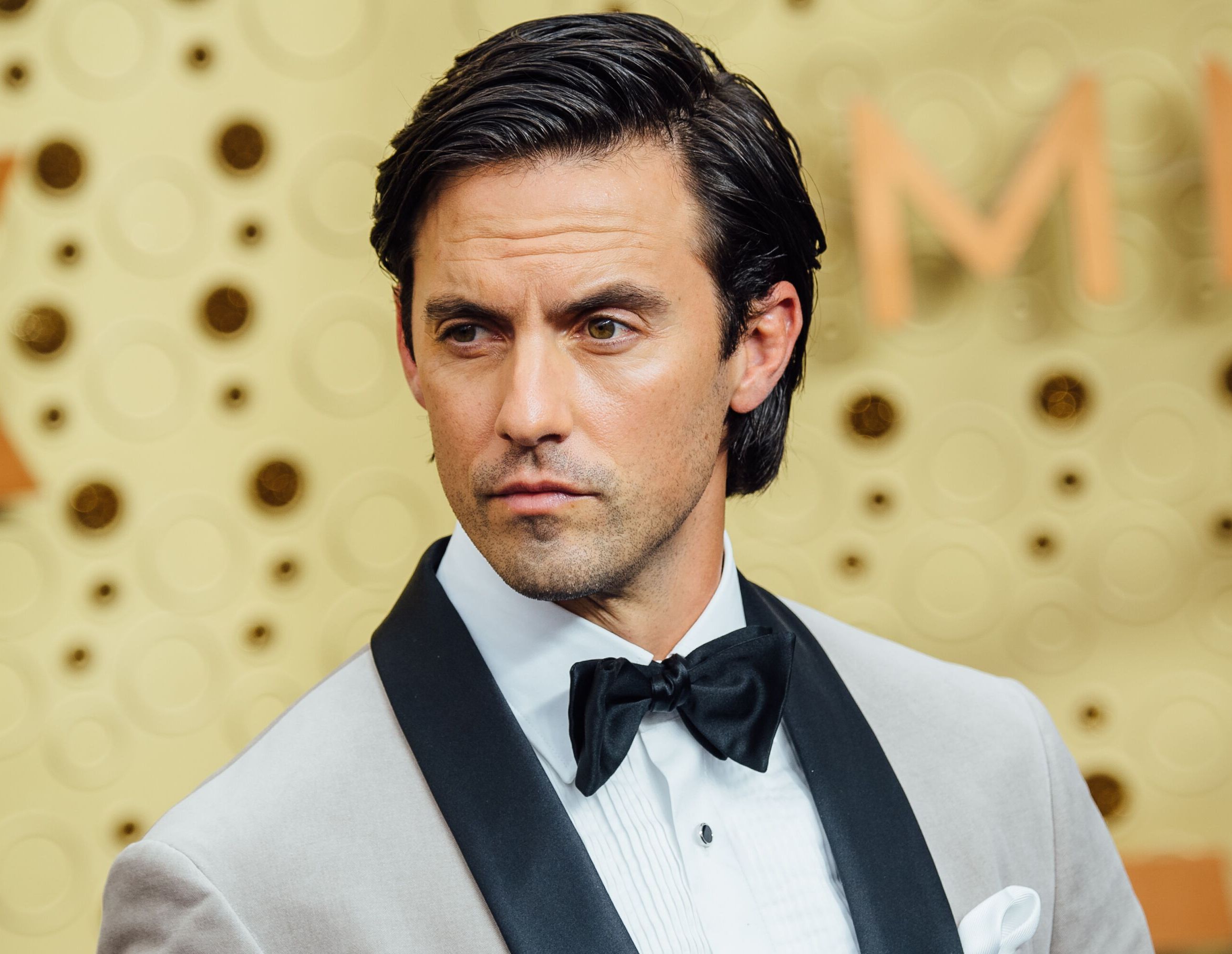 This is the only actor from This Is Us male cast who HAS NEVER BEEN MARRIED.
Yes, you read correctly. Milo has NEVER BEEN MARRIED. He's 42, he's good looking, he has a pretty impressive list of ex-partners, but for some reason, he's never been married! And it's unclear why. But there is one thing we can be 100% sure of.
Milo Ventimiglia likes to keep his life private, especially after the pressure he felt from the press while he was dating his Gilmore Girls' co-star Alexis Bledel. Their romance lasted for 4 years and they weren't afraid to share its details publicly. A pretty similar situation happened with Milo's next romance with another co-star from the series called Heroes - Hayden Panettiere. And that's when Milo learned to keep his personal life private...
The reason for that was the pretty big age gap between him and Hayden - she was only 18 while he was 30. Of course, that brought A LOT of unneeded public attention because people always have an opinion on who should and who shouldn't date. So after that case, Milo Ventimiglia promised himself that he'd be as quiet as possible about all of his relationships.
@MiloVentimiglia and his beautiful girlfriend Kelly Egarian at the EMMYS! #ThisIsUs #emmys pic.twitter.com/NBf8D7P4Bn

— ThisIsUsFanCrew (@ThisIsUsFanCrew) September 19, 2017
For now, we only know that he's been dating Kelly Egarian for some time, who is a marketing coordinator for a famous fashion designer. And it's pretty unclear what their relationship status is right now The couple was only spotted together at the 2017 Emmys and they are rumored to be really close to each other even today. But who knows what Milo Ventimiglia is really up to? And what do you think about Milo's decision to keep things to himself?