Warren Beatty Is a Proud Dad of 4 Kids and a Doting Husband
He famously dated several of the most beautiful women in Hollywood during his years as a celebrity, but only when he passed 50, he settled with the one who remains his wife after 27 years.
WARREN BEATTY
The Rap Sheet
The 82-year-old younger sibling to Shirley MacLaine, Warren Beatty has successfully worked as an actor, producer, and director in Hollywood for at least 50 years, rising to stardom in the late 60s after starring in "Bonnie and Clyde." 
Beatty is one of only seven in Hollywood with Oscar nominations for Best Director and Best Actor in the same film. Furthermore, only Beatty and Clint Eastwood have done it twice! Beatty earned them with Heaven Can Wait and Reds. He was also nominated for Best Writer, Best Director, Best Actor, and Best Picture for both films, and won Best Director for Reds.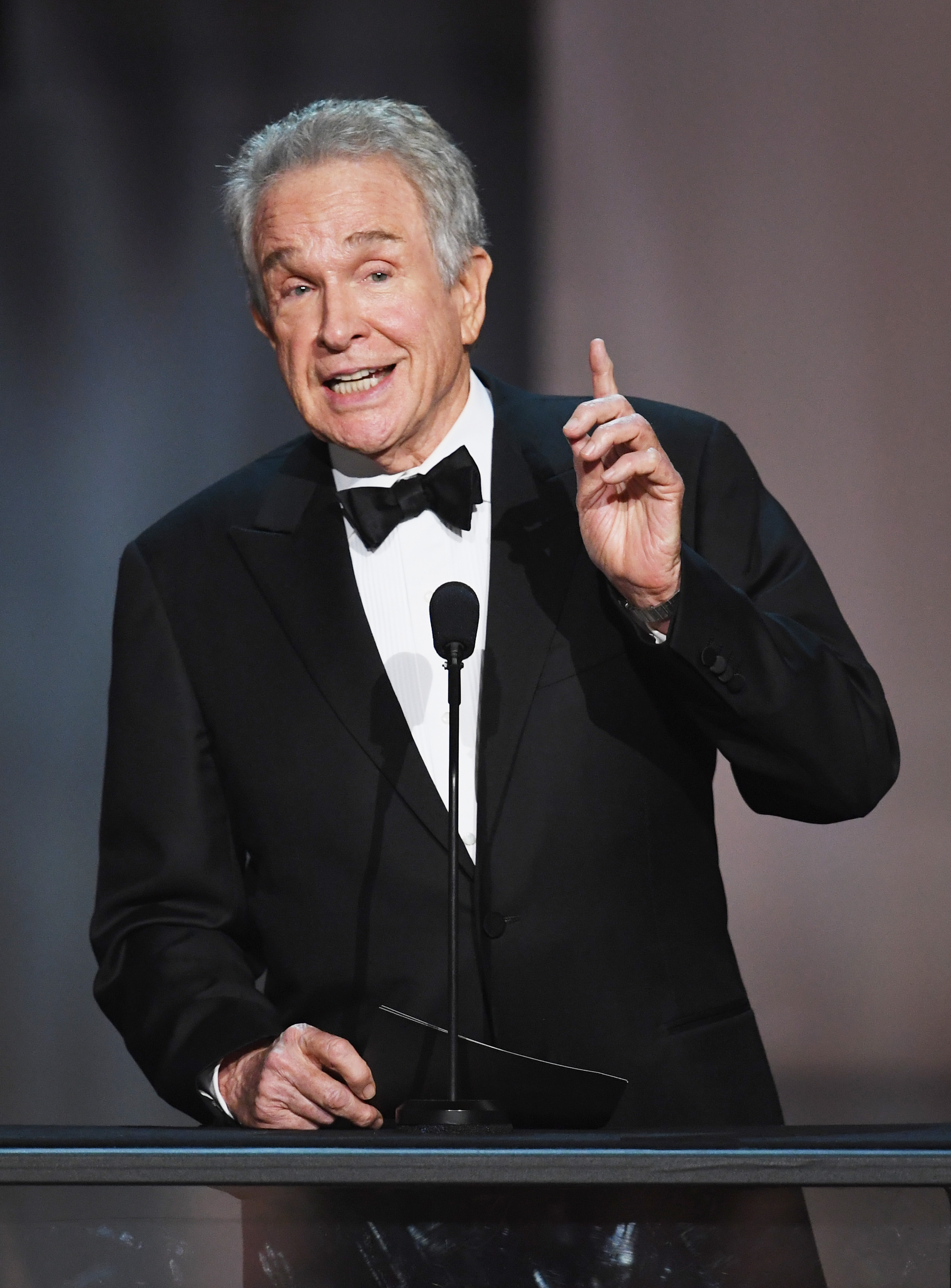 The Academy of Motion Pictures Arts and Sciences nominated Beatty 15 times, and eight films he produced have earned a total of 53 Academy nominations. In 2000, he received the Academy's highest honor, the Irving G. Thalberg Award, and in March 2013, Beatty was inducted into the California Hall of Fame.
The Man Before the Career
His parents, both of whom passed, raised him and his sister to be self-confident, explaining they weren't people engaged in pointing out limitations. Beatty was a great student, 1955 high school class president, and excelled at American football. In fact, he received ten football scholarship offers to colleges around the country! He chose, instead to enroll in a liberal arts course at Northwestern University. He dropped out after only a year, saying the education was not serious enough.
"I think it was easier for me to drop out of Northwestern than if I had come from a family which had no education," Beatty said. "I think my father secretly admired it. He was happy that I would 'do' something. My father spent so much of his life thinking, that he would never have encouraged me to stay in school." 
After Northwestern, Beatty moved to New York and took acting lessons at the Stella Adler Studio, taking odd jobs to pay his way; washing dishes, digging the Lincoln Tunnel and occasionally as a pianist at cocktail-bars. It was around this time he earned the reputation as Shirley MacLaine's bratty little brother. That reputation stayed with him for quite some time.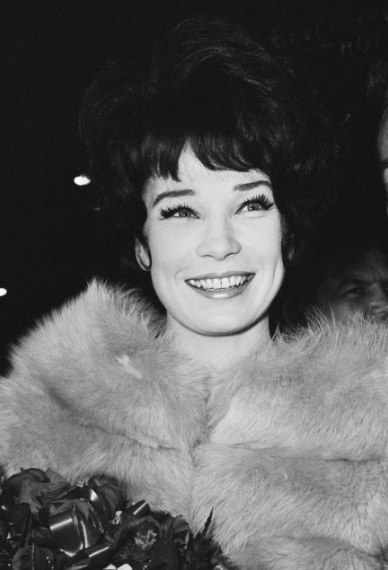 The Women
"My parents never even encouraged me to get married."
With almost every film came a highly publicized affair with the leading lady: Natalie Wood, his co-star in Splendor In The Grass; Julie Christie (Shampoo); Diane Keaton (Reds); Madonna (Dick Tracy); and Annette Bening (Bugsy and then Love Affair). The list of the many women who are reported to have slept with Beatty includes Mary Tyler Moore, Carly Simon, Melanie Griffith, Vanessa Redgrave, Candice Bergen, Daryl Hannah, Raquel Welch, and Princess Elizabeth of Yugoslavia!
Carly Simon's 1972 hit song "You're So Vain," was dissected and debated for years to try to identify who she sang about. Beatty was one of the more popular candidates. In 2015, Simon admitted that Beatty inspired the song, but only the second verse. She joked that Beatty thought the whole song was about him, proving the lyrics right!
Beatty made Shampoo while dating actress Julie Christie. She agreed to be in the movie only for Beatty's sake. That didn't stop him from having an affair with their co-star, Goldie Hawn, during filming. And, in 1962, 25-year-old Beatty met Marilyn Monroe at a producer's home during a party. According to a 2016 interview with Beatty, the two spent the evening together, including Beatty playing piano for her and a moonlit walk along the shore which he described as more soulful than romantic. Monroe died the next day. Beatty is believed to be one of the last people to see her alive.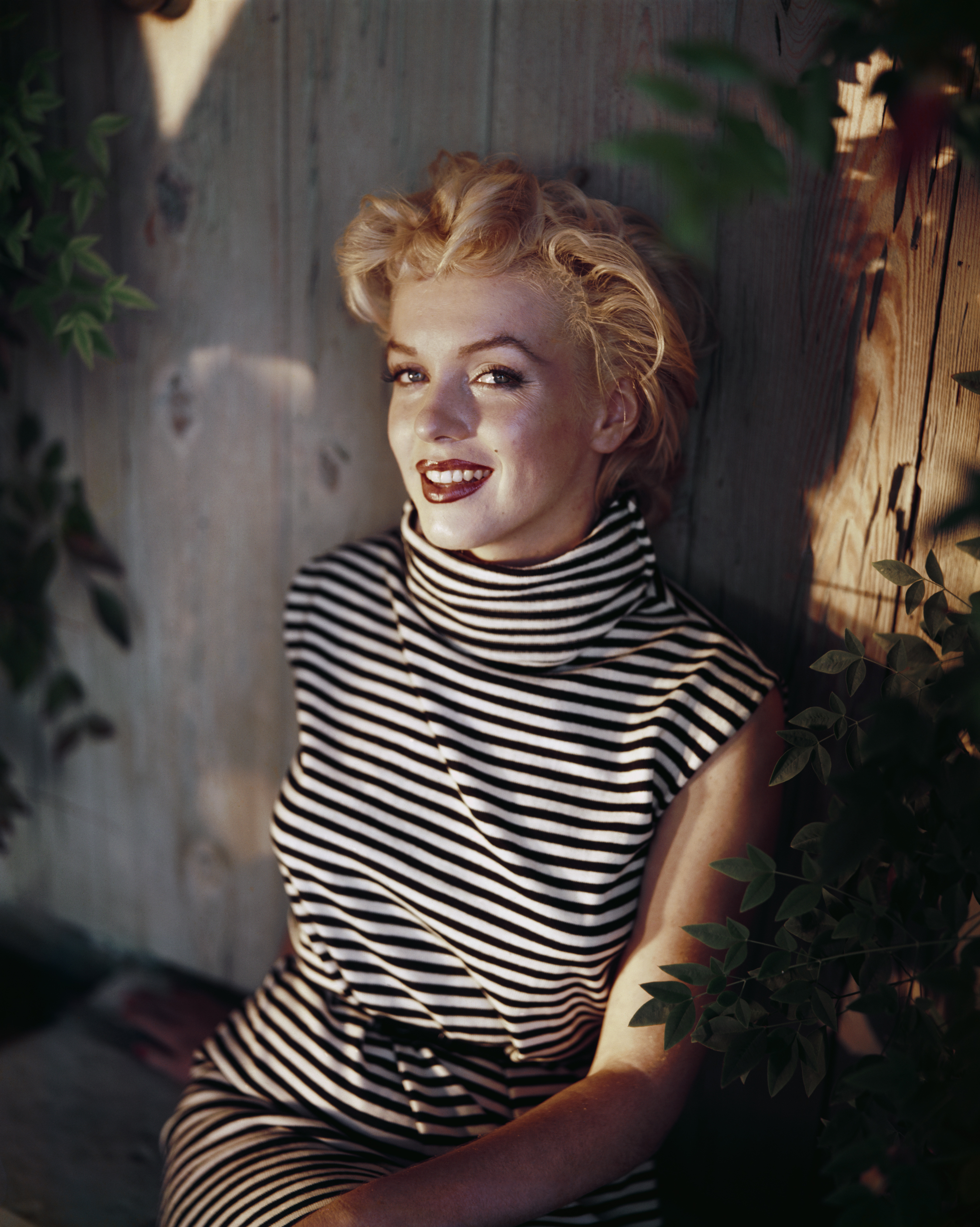 Beatty's Career
Considering his numerous awards and nominations, it seems odd that Beatty made less than 30 films in over 55 years. He spent much his career turning down a large number of famous film roles, including Gordon Gecko in Wall Street, Richard Nixon in both Nixon and Frost/Nixon, Bill in the Kill Bill films, and Michael Corleone in The Godfather! However, according to Beatty, there are very few roles he regrets turning down. The most prominent is the role of Jack Horner in Boogie Nights.
At one point, Beatty voiced his interest in directing, producing, and starring in a live-action film adaptation of the TV series Pokémon! Beatty's children were fans of the show, so he planned to make the film and act as the head of Team Rocket and gym leader Giovanni.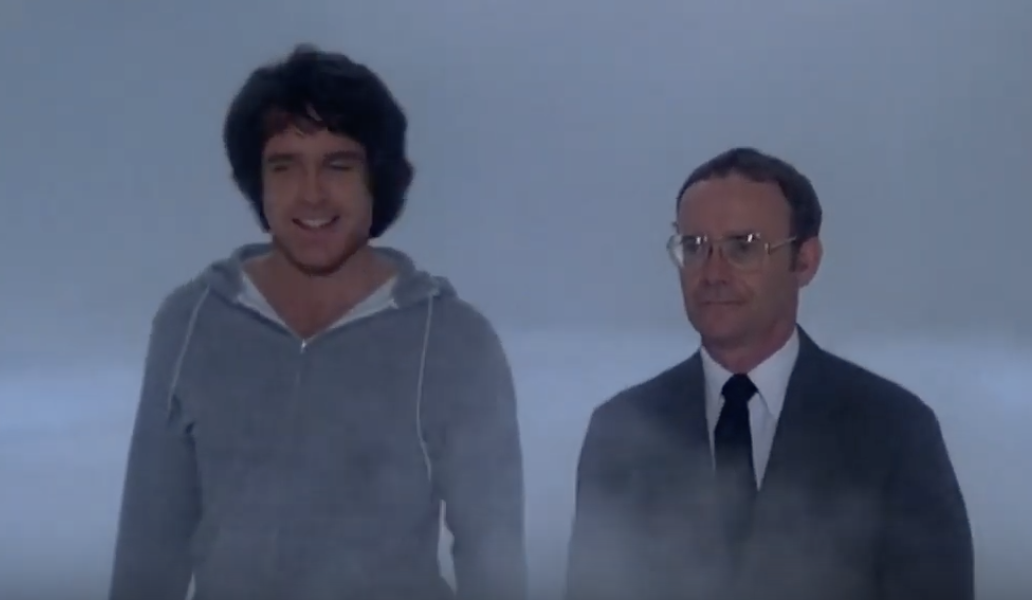 ANNETTE BENING
61-year-old Annette Bening started off as a stage actress in the late '80s, making her debut on the big screen in the 1988 comedy "The Great Outdoors," and went on to be nominated for an Academy Award on four occasions. Before all that, she was a classical, stage actor. 
She studied for a master's at the American Conservatory Theater in San Francisco and worked in repertory on the West Coast and in the Rockies. In the mid-'80s, she moved to New York, where she booked a role in an Off-Broadway comedy, Tina Howe's "Coastal Disturbances." The show transferred to Broadway, and Bening received her first Tony nomination.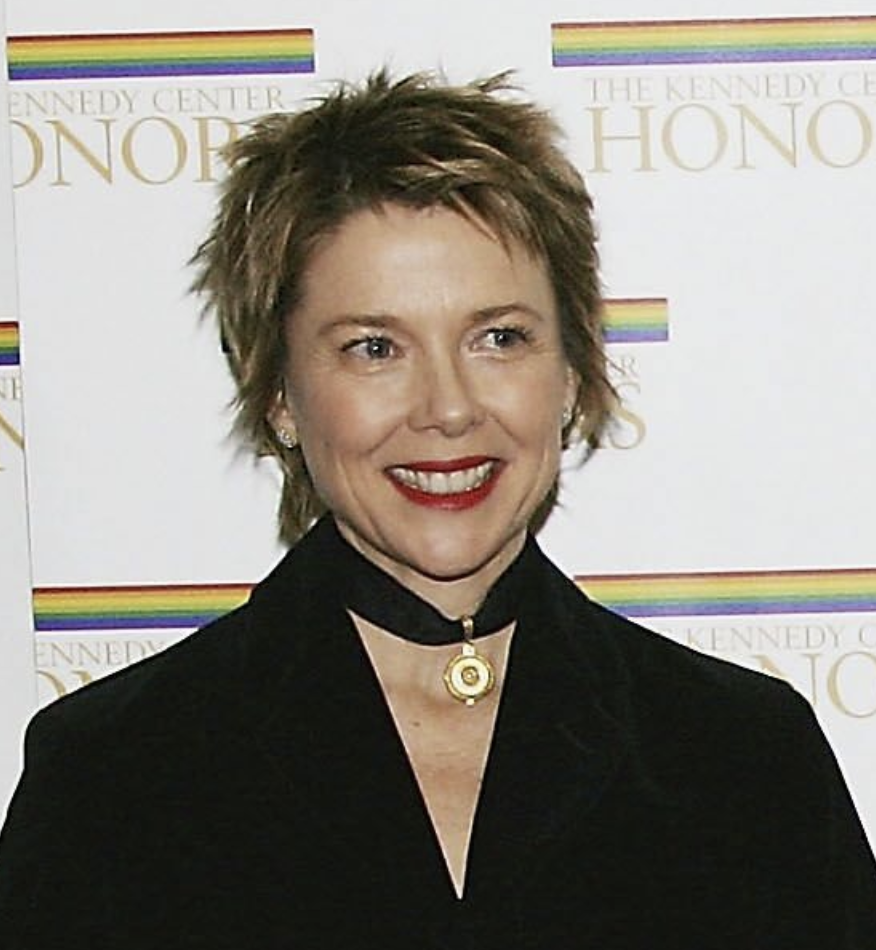 Her breakout Hollywood role came with The Grifters. Her "artful" portrayal as a con artist resulted in the first of several Academy Award nominations. Her performance also brought the attention of Warren Beatty, who cast her as Virginia Hill, starring opposite him in Bugsy.
Following Bugsy, she starred as Queen Elizabeth in the 1995 production of Richard III. Other notable performances include the obsessive, pushy mother/real estate agent in American Beauty, and in István Szabó's screen adaptation of the W. Somerset Maugham novel Being Julia. Both performances earned Oscar nominations.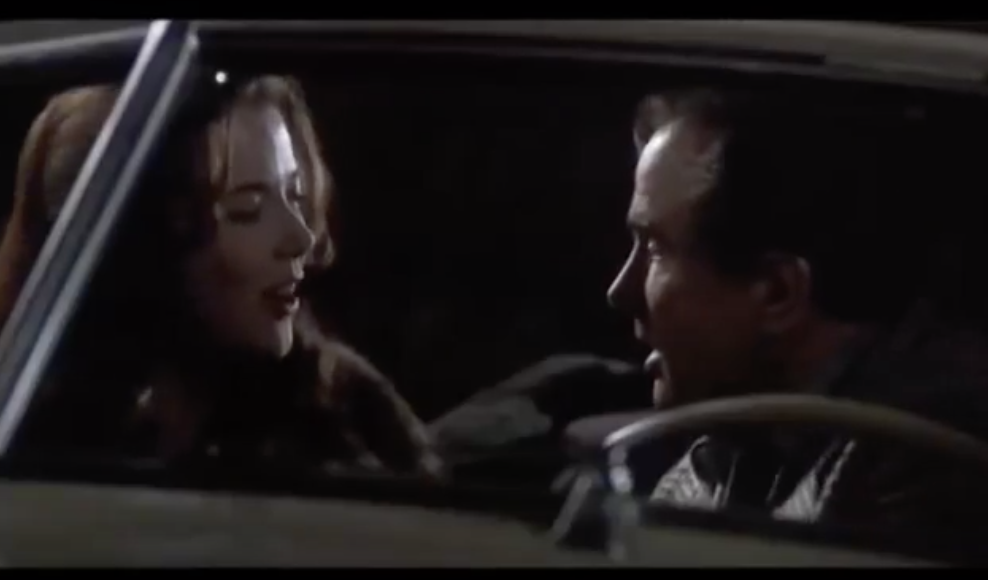 27 YEARS OF MARRIAGE
Warren Beatty's notorious reputation as a ladies' man was an issue for Annette Bening when he wanted to settle down. According to Bening, many of her friends and family were concerned about the relationship. Some brought up the 21-year difference between them. However, the marriage has lasted until today!
"There is no secret as anyone who's been married knows," Annette Bening told Us Weekly. "We have an incredible family; we have beautiful children. We've been through a lot. It's the center of life. It's the most important thing. It's everything."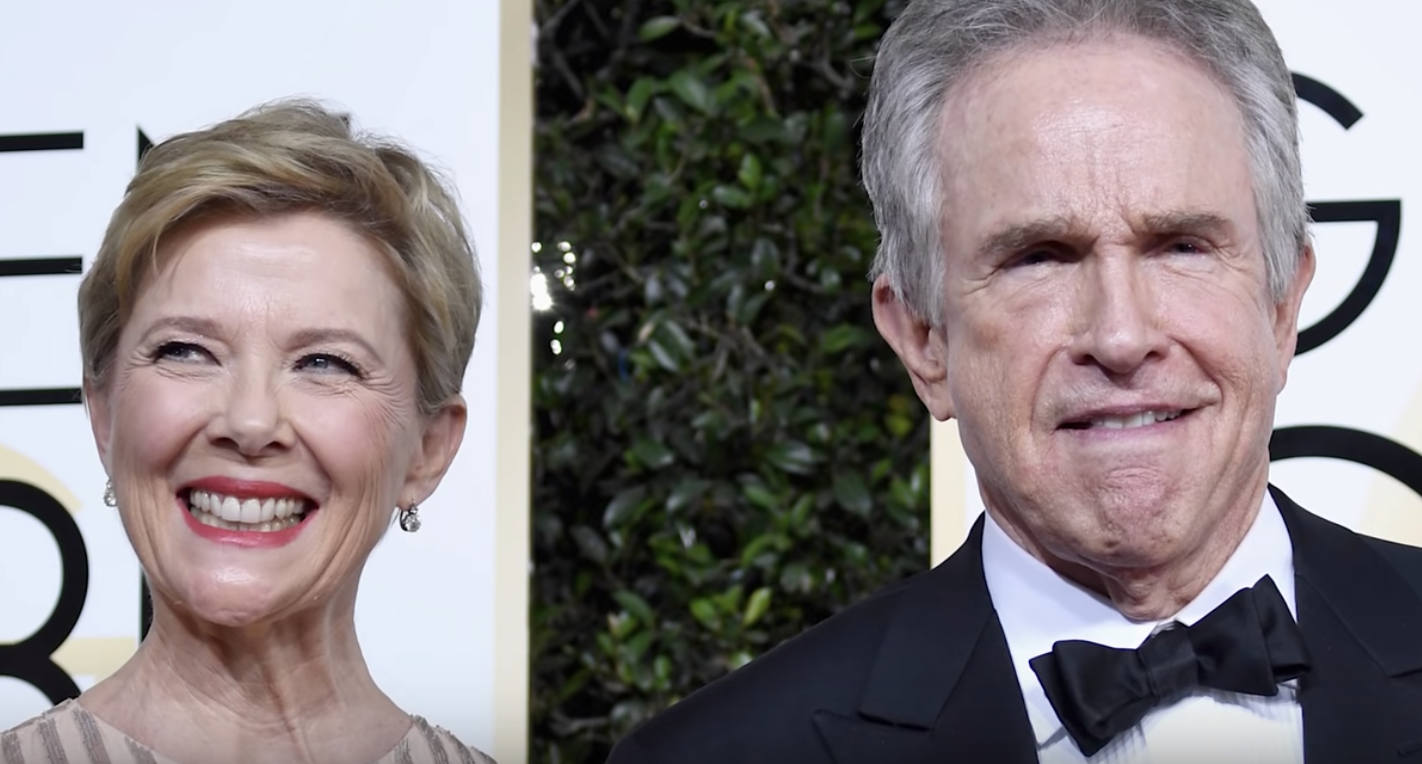 After a brief first marriage to choreographer J. Steven White, Bening achieved something that few people thought to be possible: she made one of Hollywood's most famous womanizers settle down with her. The two met for the first time when Beatty cast Bening for his 1991 film "Bugsy," and the former was immediately taken by the latter, becoming infatuated by the actress over a work lunch.
"I remember losing interest in the garlic chicken I was eating within 20 seconds. And the garlic chicken had been very good," Beatty told People many years later.
While the two promised to keep things platonic while making the film, Beatty reportedly knew since he met the star that he wanted to marry her, and as the shooting approached its end, he finally asked her out to dinner. Without wasting any time, the couple married in 1992, with Beatty being so committed to the relationship that he took a break from work for a while as he focused on the next chapter of his life, which involved raising a family.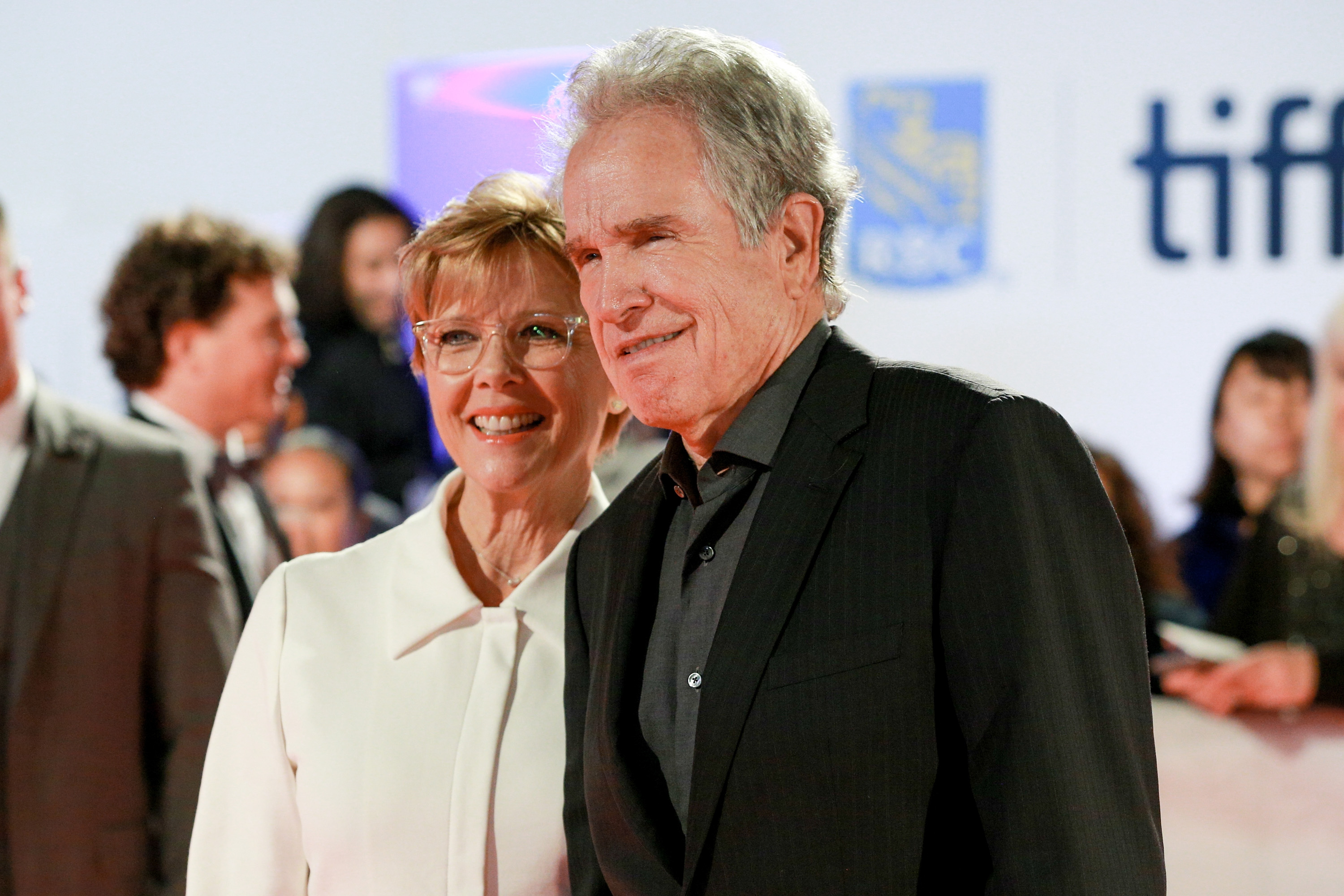 THEY SHARE FOUR CHILDREN
"I've had more fun than I deserved to have," Beatty said. "Now I'm having a different kind of fun. I have a new center of attention. Before, I was number one in my house, and then slowly I've gone to number two, then three and then four and each time you go down one you get more and more happy."
On January 2, 1992, the couple welcomed their first child, and three siblings followed. Their firstborn, 27-year-old Stephen Beatty was born biologically female but he came out as transgender at age 14. While his parents initially had a hard time accepting this fact, Warren later called Stephen his "hero."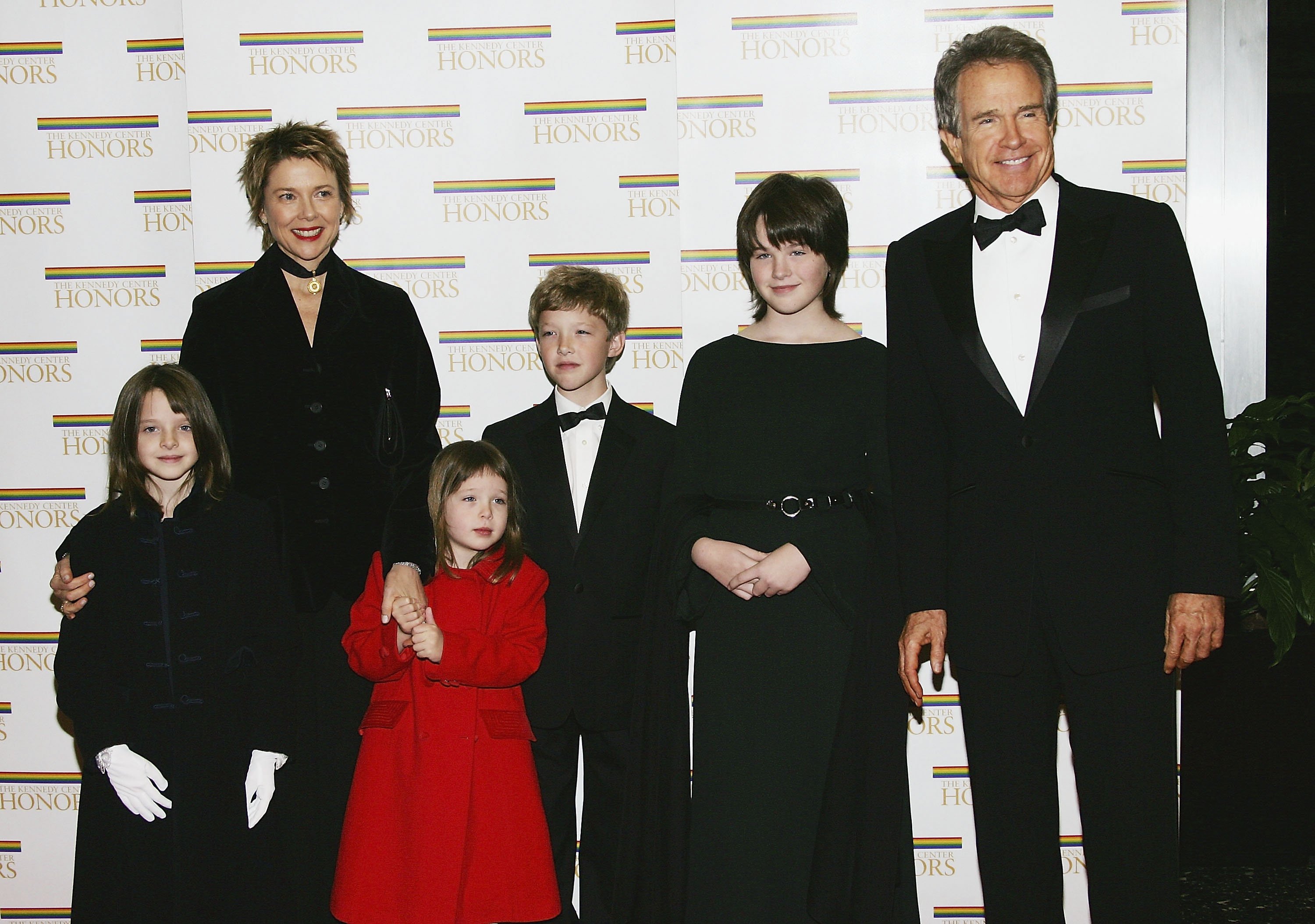 Originally named Kathlyn, Stephen Beatty describes himself as "a gay trans man for whom both identities are important."  In a 2012 video for WeHappyTrans, Stephen said he began transitioning when he was 14-years-old, crediting his friends and peers for their support over the years. Later, in a December 2014 tweet, Stephen called himself a "survivor" of conversion therapy and transphobic abuse.
"He's a revolutionary, a genius, and my hero, as are all my children."
25-year-old Benjamin Beatty came second, and he seems to have followed his parents' steps, making appearances on "Hail, Caesar!" (2016) and "UFO" (2018). Also an aspiring actress, 22-year-old Isabel Beatty has five acting credits on IMDb, with guest appearances on TV apart from starring in a couple of short films. Nineteen-year-old Ella Beatty is the youngest of the siblings. Like her older sister, Isabel did in 2014, Ella debuted at the Debutante Ball in France at age 16 in 2016. She is currently a student at the prestigious Juilliard School in New York City.
"That's the biggest thing that's ever happened to me – and their mother- That's bigger than fame, and it came not a moment too soon," Beatty once shared about becoming a parent.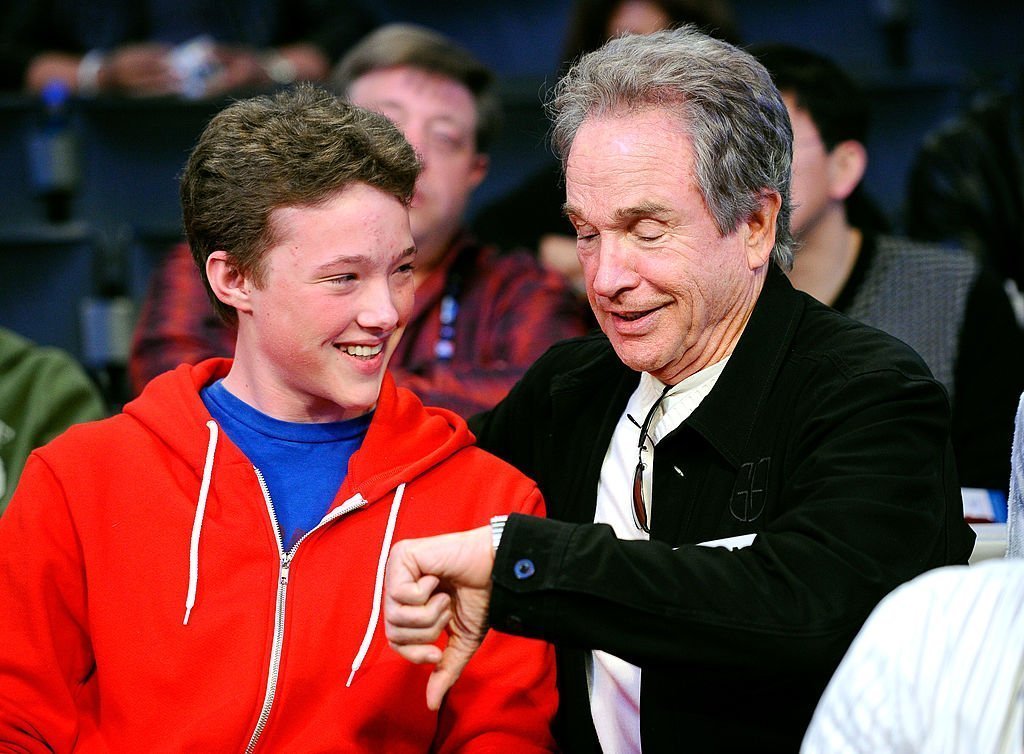 Sources: The Guardian, IMDB
Click 'Continue reading' to find out how Albert from 'Little House on the Prairie' looks now. He is 52 years old and looks more handsome than ever!