One Tree Hill Cast's Real-life Couples
It's been almost 16 years since we've started following the bromance of the two estranged brothers, and the lives of the cast members have changed drastically since then! What do you think of the couple Paul Johansson and Bethany Joy Length? Who has already managed to date 2 of the co-stars, and who scored 3 and even got married to one of them? What is James Lafferty thinking about the spin-off? Let's find out together!
Lee Norris as Marvin "Mouth" McFadden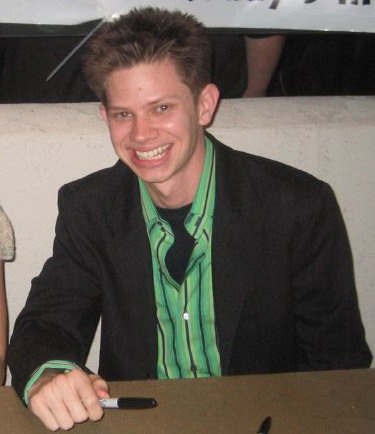 We can't believe that Lee is already 38! And even though he hasn't changed much over the 16 years and still can portray school children, he chooses more "grown-up" roles. In the recent spinoff of the Girls Meets World - the Boy Meets World, he portrays a father of a teenager! Noris also managed to make an appearance in the hit Gone Girl, where he portrayed an officer, and even in a few episodes of The Walking Dead.
---
And even though he's trying to keep his private life out of the spotlight, we know that he's been married to a girl named Andrea for 8 years. Norris stays friends with all the cast members, and occasionally they post friendly pics together Well, of course, 10 years of being together almost 24/7 has made the cast practically a family.
Hilarie Burton as Peyton Sawyer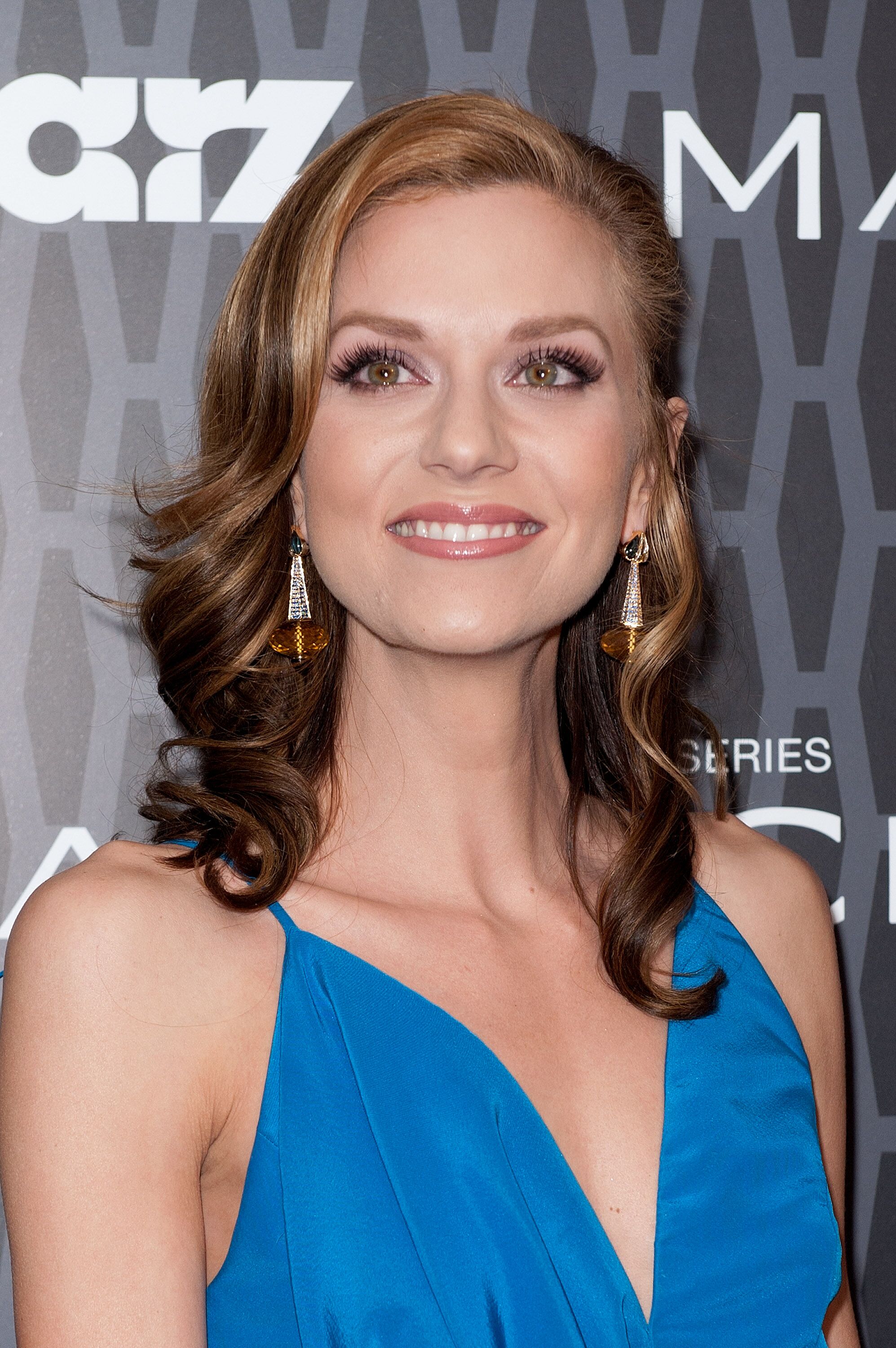 Wilmington Star described the character of Hilarie as having "blown away every stereotype the media has placed on cheerleaders" and that's exactly what we liked about her! Did you know that it was practically the first TV role for Burton?
"I've never studied acting or anything because I've been so lucky with MTV. I'm convinced I got the chance to be on One Tree Hill because I did a guest thing on Dawson's Creek as myself, when the cast appeared at the MTV Beach House."
---
She added, "And my only scene was with Chad Michael Murray (Lucas Scott). So, now The Chad and I are reunited. How bizarre is that?" the actress revealed
Moreover, this show helped her to find her true love - 16-years-older actor Jeffrey Dean Morgan. Well, not exactly the show, but her co-star Danneel Ackles who played Rachel Gatina. You probably know her as the wife of the Supernatural star Jensen Ackles and it was her who introduced Hilarie and Jeffrey!
Despite their age difference, they are madly in love and are raising two children. The actress definitely doesn't mind postponing her career to raise her kids: "Thanks for making me a mama Jeffrey Dean Morgan! It is the joy of my life," Burton wrote. Nevertheless, she did appear in such TV shows as White Collar, Grey's Anatomy, and Forever.
Amid the Harvey Weinstein scandal, Hilarie also decided to remind everyone about the scandal story with Ben Affleck.
---
The actress recalled how back in 2003, when she was 21, during an interview Ben wrapped his arm around her and touched her inappropriately. She also confessed that, even though a lot of time has passed since then, she didn't forget about it because she was only a kid. Affleck responded on Twitter shortly afterward, stating, "I acted inappropriately toward Ms. Burton and I sincerely apologize."
Later at The Late Show with Stephen Colbert, Affleck said, "I don't remember it, but I absolutely apologize for it. I certainly don't think she's lying or making it up. As men, I think as we become more aware of this we need to be really mindful of our behavior " He admitted that even if he was the cause of the problem once, now he's ready to change and be a part of the solution. Great thinking, Ben!
Paul Johansson as Dan Scott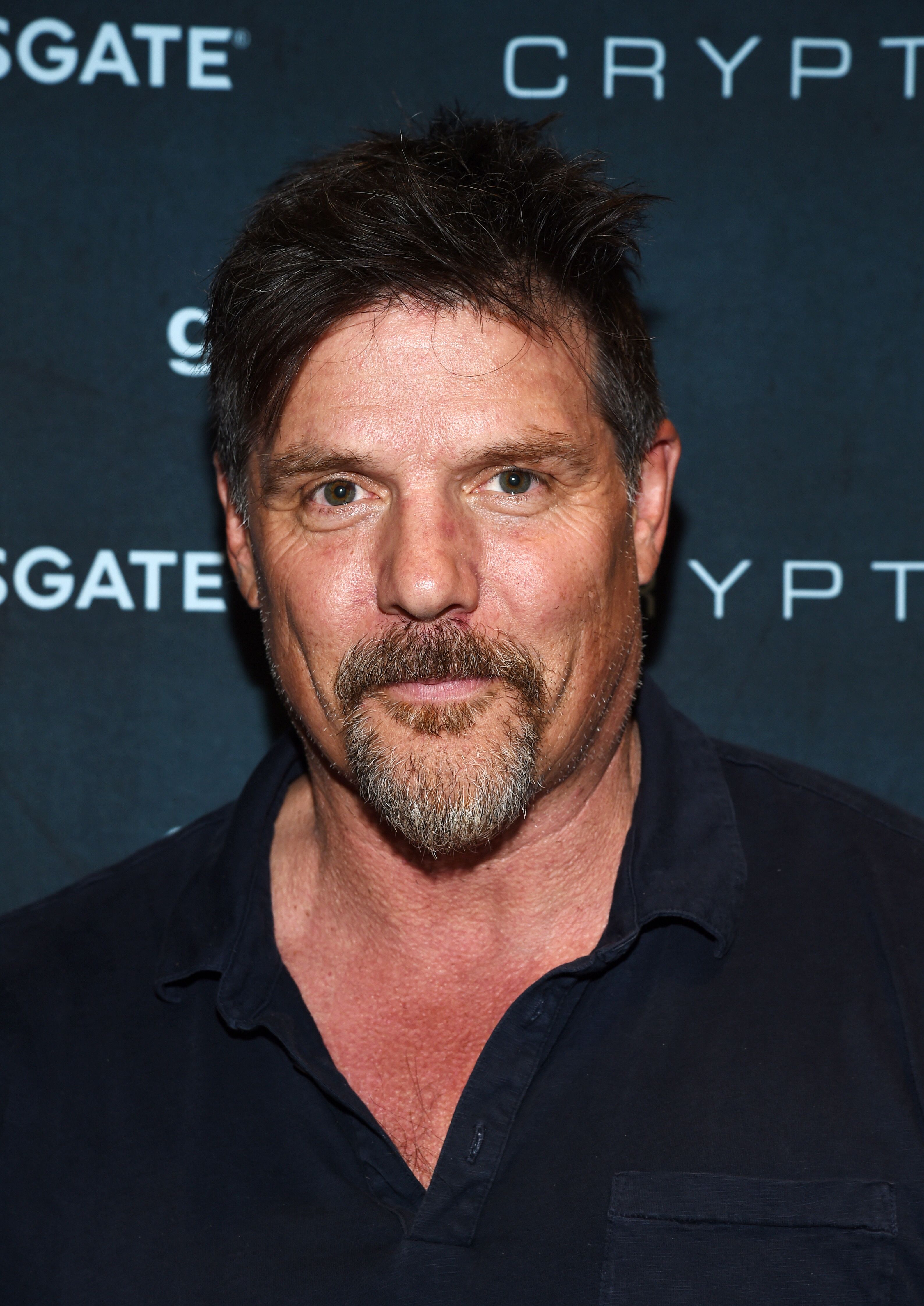 ---
Ok, who remembers him from his part in Santa Barbara? Relax, we're just kidding, we doubt you've actually watched the soap opera. Or have you?
Starting from his first role back in 1989, Paul is still full of energy and starring in plenty of movies and TV shows. He's made an appearance in Criminal Minds, Mad Men, Bones, Once Upon a Time, and now he's the main cast in Van Helsing series.
Johansson met his wife Romanian actress Gabriella Oltean on a set of John Q. but during the shooting of season 2 of One Tree Hill they divorced. After that, he started dating Mercedes Connor with whom he has a 7-year-old son Quinn Because of the fight with the son's mother, who apparently gave their child sleeping pills to make him sleep through the night and paid no attention to a severe allergy, Paul got full custody.
---
The 55-year-old actor is crazy about his son and posts plenty of pictures with him together calling him his favorite person. We're happy that off-screen he is such an attentive and caring father.
The show helped Johansson find a very close friend, Bethany Joy Lenz, and very intimate and cozy pictures together hint at them being in a relationship. Considering the fact that she's single, why not?
Once Paul posted very touching congratulations on her birthday
'I've been through the best and worst times of my life and you have been my rock. Here's to my best pals birthday. As I've always said, we need more Joy in the world. Love you!'
What do you think about a couple of Dan Scott and Gus's daughter in law in real life?
James Lafferty as Nathan Scott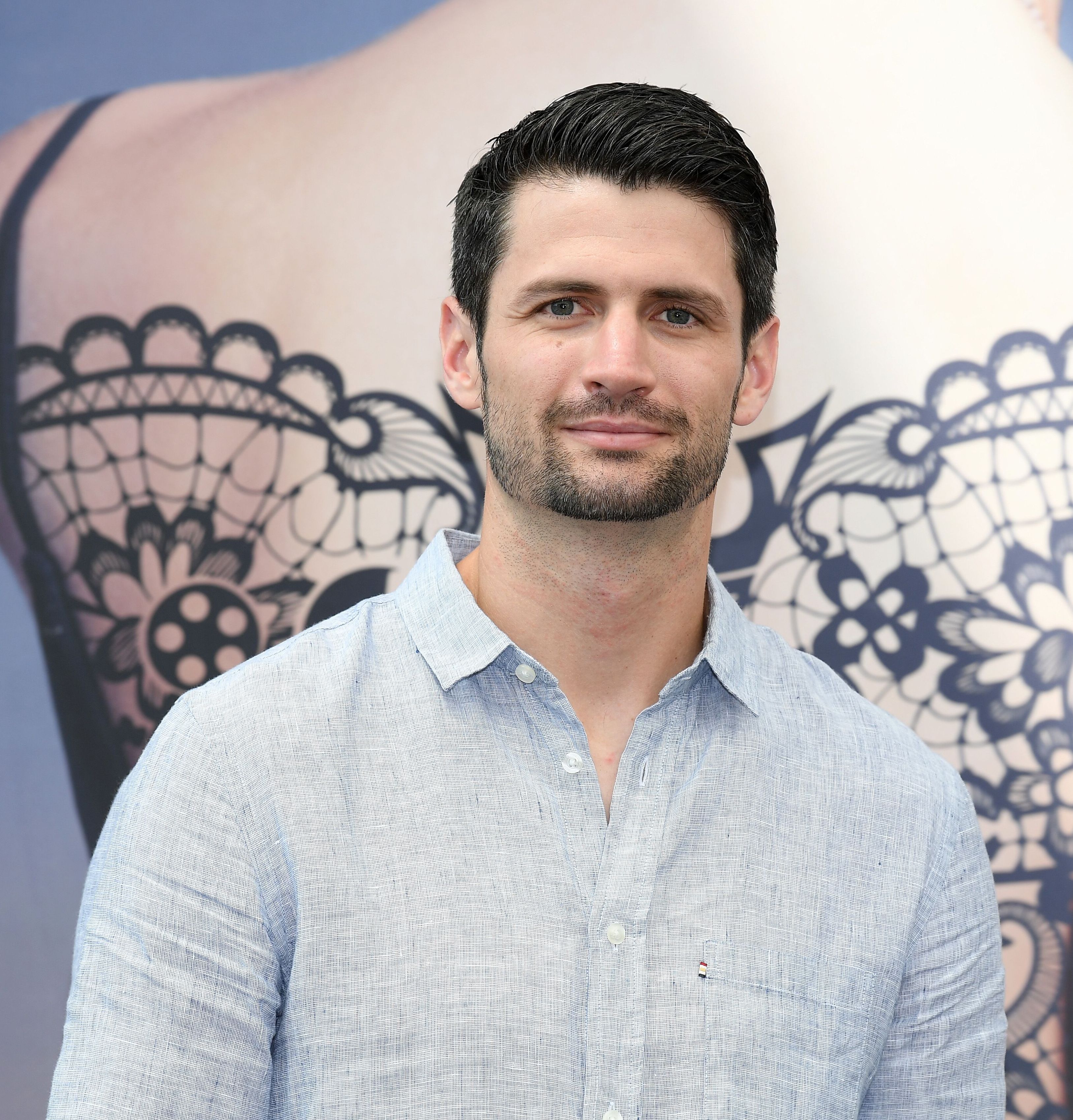 ---
Lafferty landed the role of our favorite Nathan back at the age of 18. So right after the shooting was over he started experimenting with genres, starring in dramas, horrors, comedies and even tried himself as the director of a few episodes of The Royals. James supports the idea of a possible spin-off. The actor revealed he wants to see Nathan take a dark turn -- like father, like Scott, full-on Dan Scott dark.
"That would be interesting," he confessed. "Now that would be fun, that would be a fun thing to play."
Looking forward to seeing it! 
Off the screen, Lafferty dated the former UNC-Wilmington football goalie Rachel Wilson, One Tree Hill co-star Shantel VanSanten and Irish actress Eve Hewson, who you might have seen in Robin Hood. Keep reading to find out which co-star he dated for almost a year!
Bethany Joy Lenz as Haley James Scott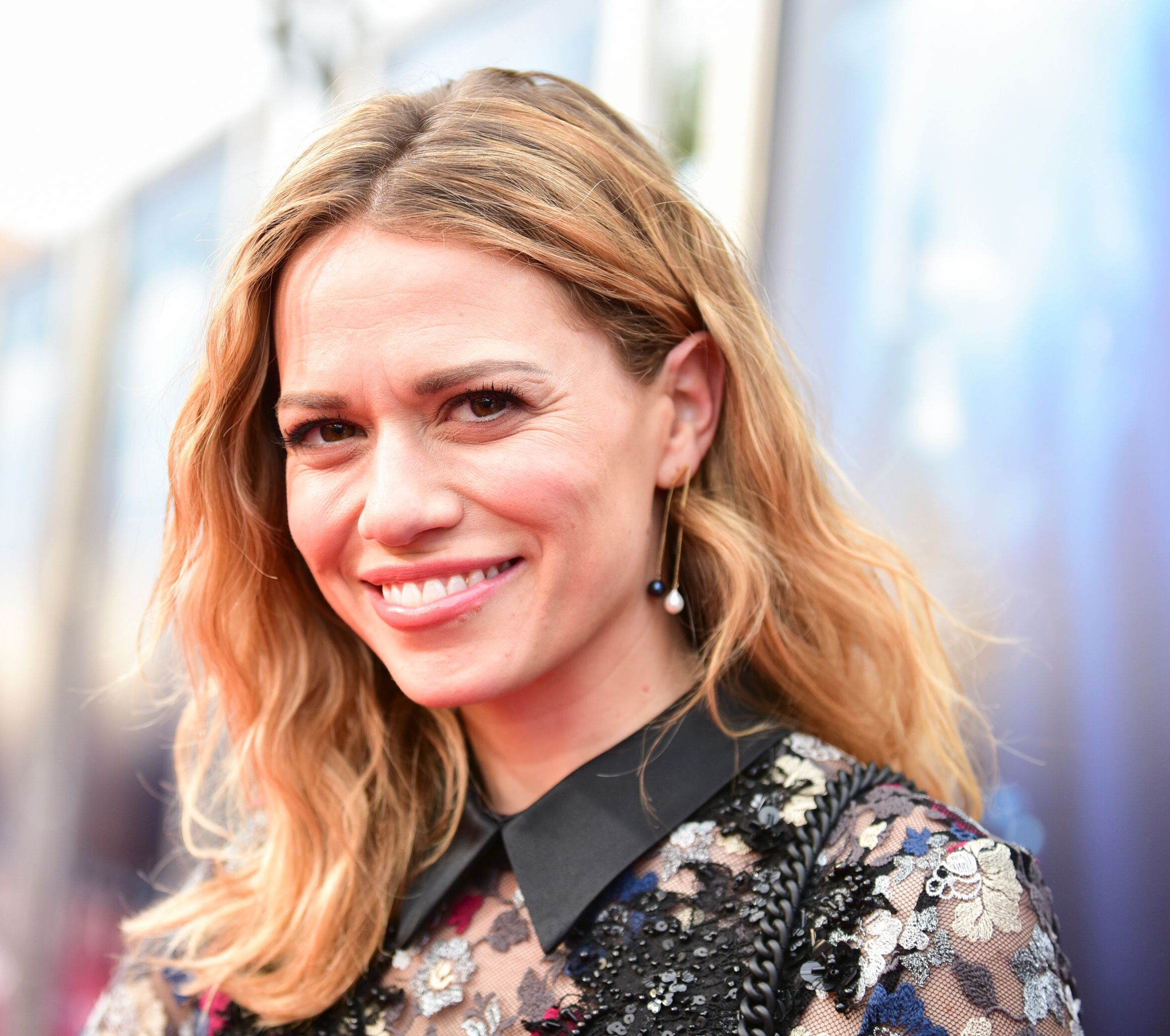 ---
Bethany hasn't wasted a minute! She had recurring roles in such shows as Dexter, Agents of S.H.I.E.L.D., Grey's Anatomy and she got the main role in Suits spin-off, Pearson. Can't wait to see her and gorgeous Jessica Pearson solving the hard case! Moreover, back in 2011, she revealed her newest project - an online boutique called Lark, selling clothes with original designs by Lenz. So Bethany keeps moving and developing in various spheres.
The actress is also lucky to be able to combine that with motherhood! Lenz married former Enation keyboardist, Michael Galeotti during the first few seasons of One Tree Hill. During filming season 8, Bethany was actually pregnant! Unfortunately, Lenz and Galeotti decided to divorce when their daughter was just 1 year old. The actress revealed it in a statement on her page.
---

"I'm sorry to say that Michael and I have decided to divorce. We remain friendly and dedicated to raising our beautiful girl in love and we appreciate your prayers and support during this difficult time." 
Now she proudly shares pics with her 8-years-old daughter Maria Rose Galeotti. A year ago there were rumors about her dating the One Life to Live star Josh Kelly, but there has been no official confirmation and we haven't heard a thing about them for about 6 months now.
Sophia Bush as Brooke Davis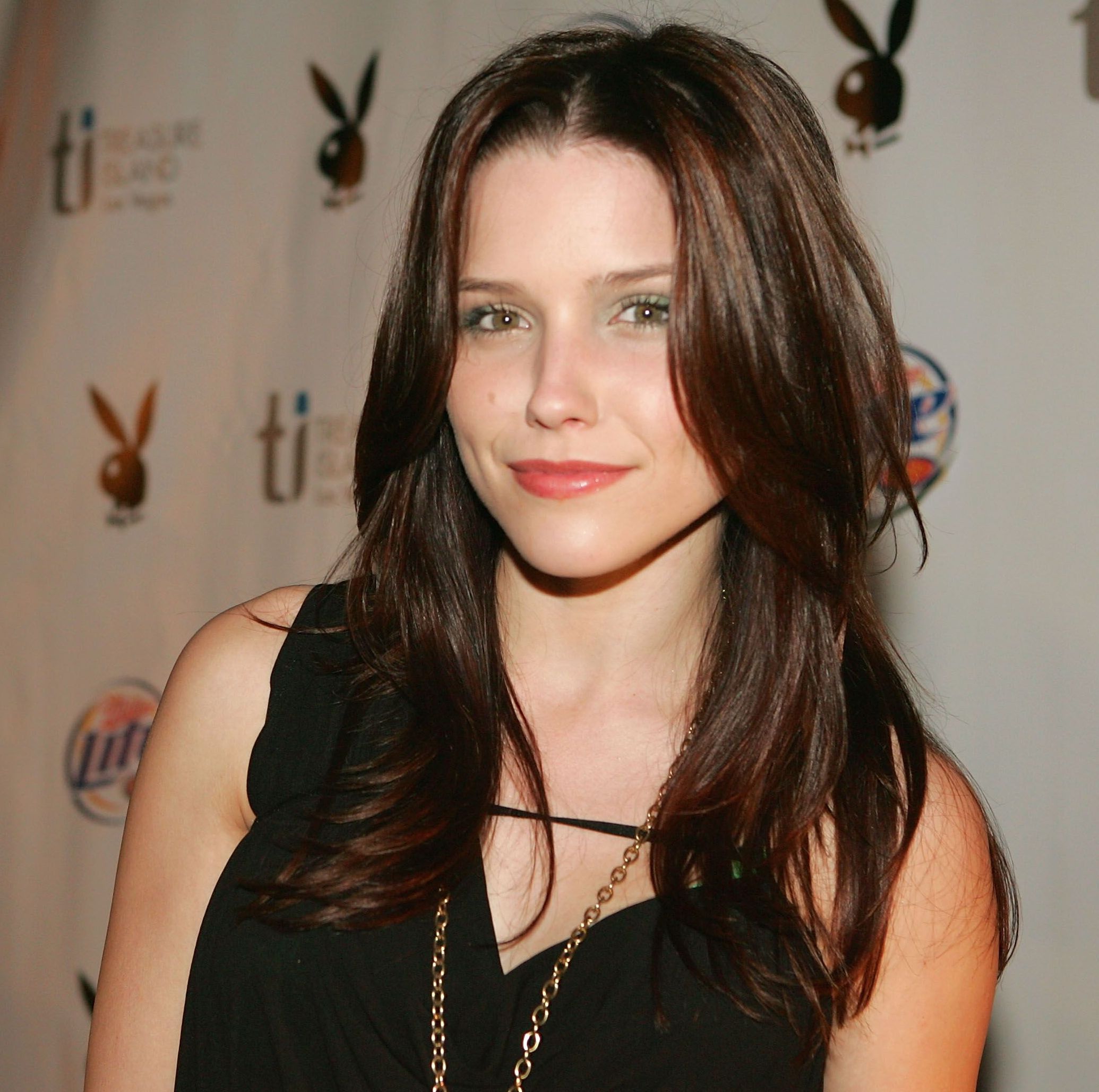 After One Tree Hill, Bush got into the Chicago franchise, where she had the main role of the police detective Erin Lindsay. Soon, a show Surveillance with her in it and False Positive movie with A-listed stars are coming out.
Although Bush starred in plenty of roles after the role in One Tree Hill, she's experienced a number of failures in her private life. In one of her interviews, Sophia openly talked about her unsuccessful experience of being married.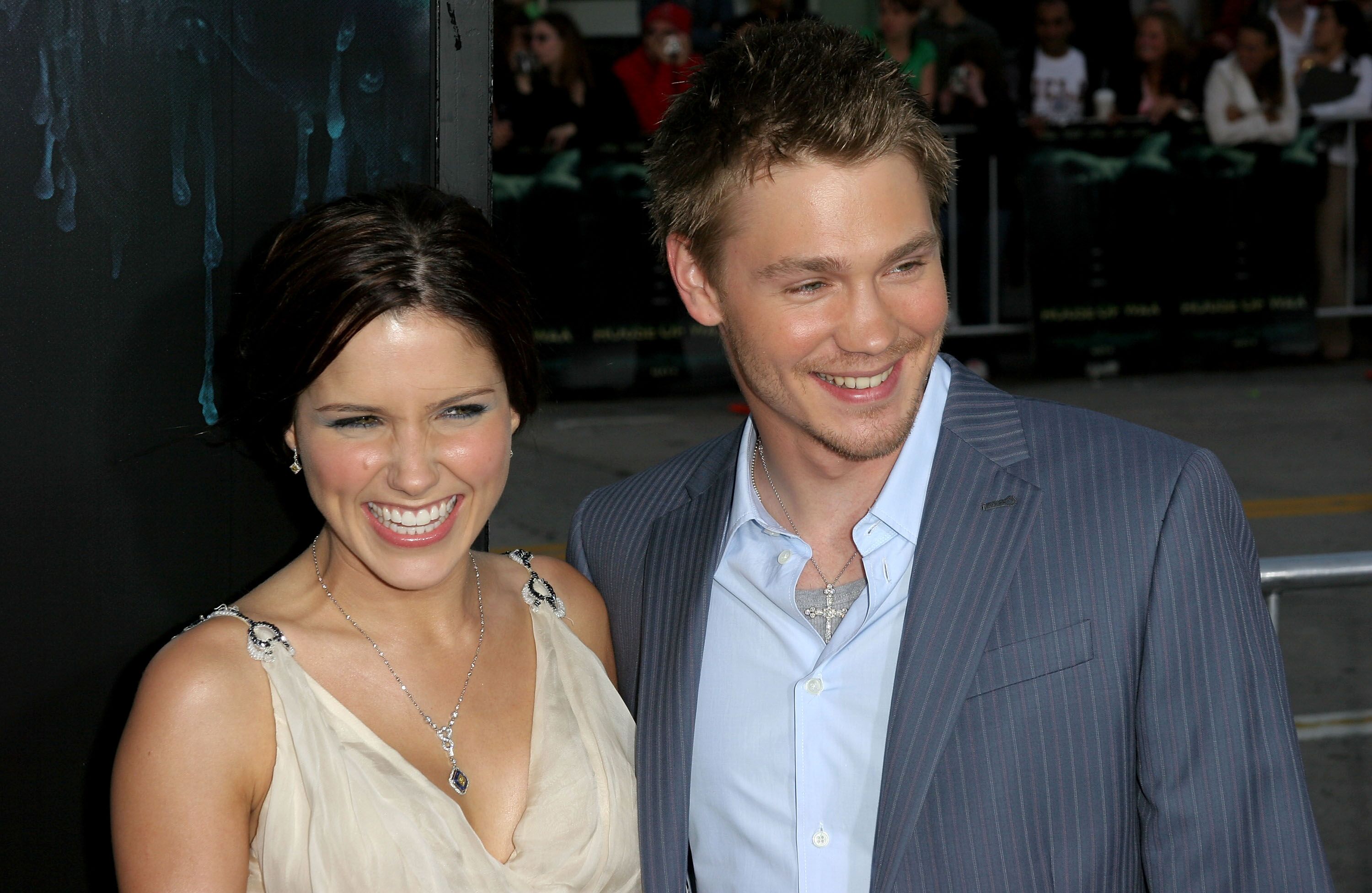 ---

"In my 20s, when I was starting out my career as an actor, I wasn't looking for a relationship, but one found me and became serious, even though I hadn't planned to settle down until my 30s. But when the person you're with asks you to marry him, you think: This must be happening because it's supposed to."
Can you guess who the lucky one was?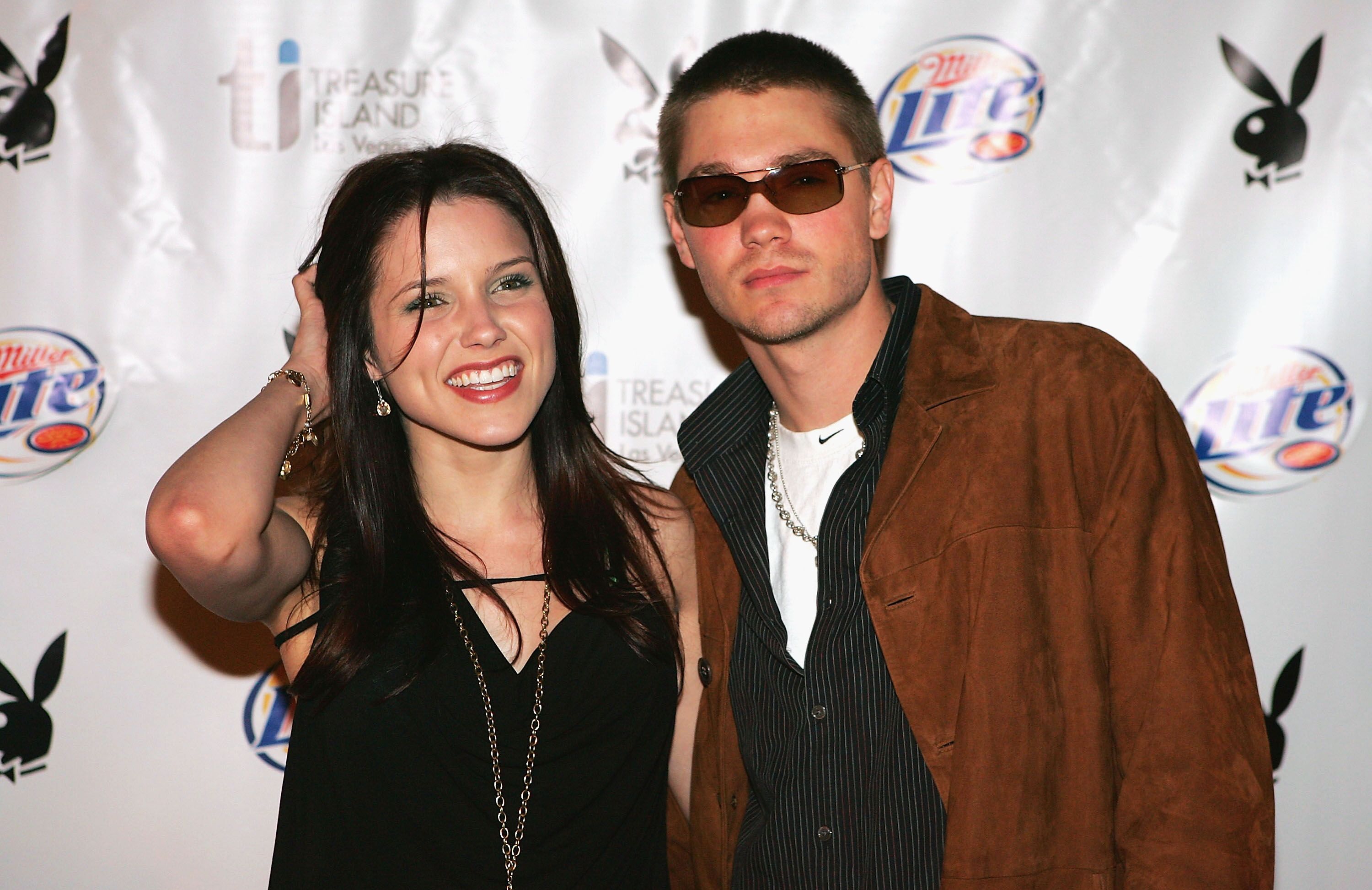 Yup, Sophia Bush and Chad Michael Murray got married back in 2005 when season 2 aired, but only after 5 months of marriage, the two actors decided to divorce. Even though we don't know the official reasons for their divorce, the rumors were that Murrey was unfaithful. Still, they showed professionalism and kept acting together
Later Sophia explained, "We were two stupid kids who had no business being in a relationship in the first place". She's even called their marriage "ludicrous "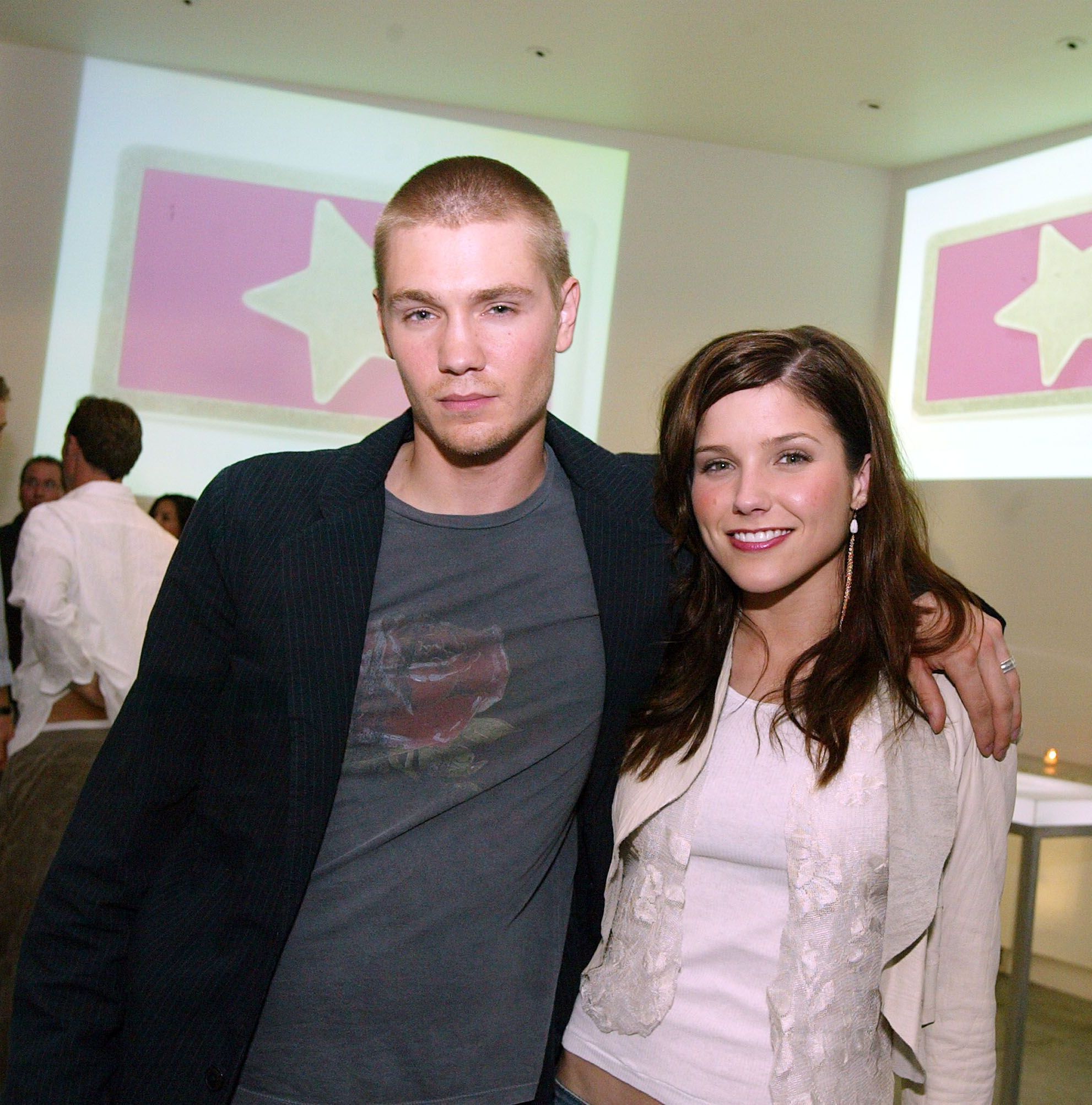 ---
Her ex-husband Murrey also confirmed:
"It's one of those things where you grow up a lot faster. You're put in a situation where you're gonna deal with things right in your face. But I think [Sophia and I] are both professional and mature enough to get through it," he said. "And now it's just easy. We're just friends. And she's got James, and James and I are friends. It's just a little tight group in Wilmington."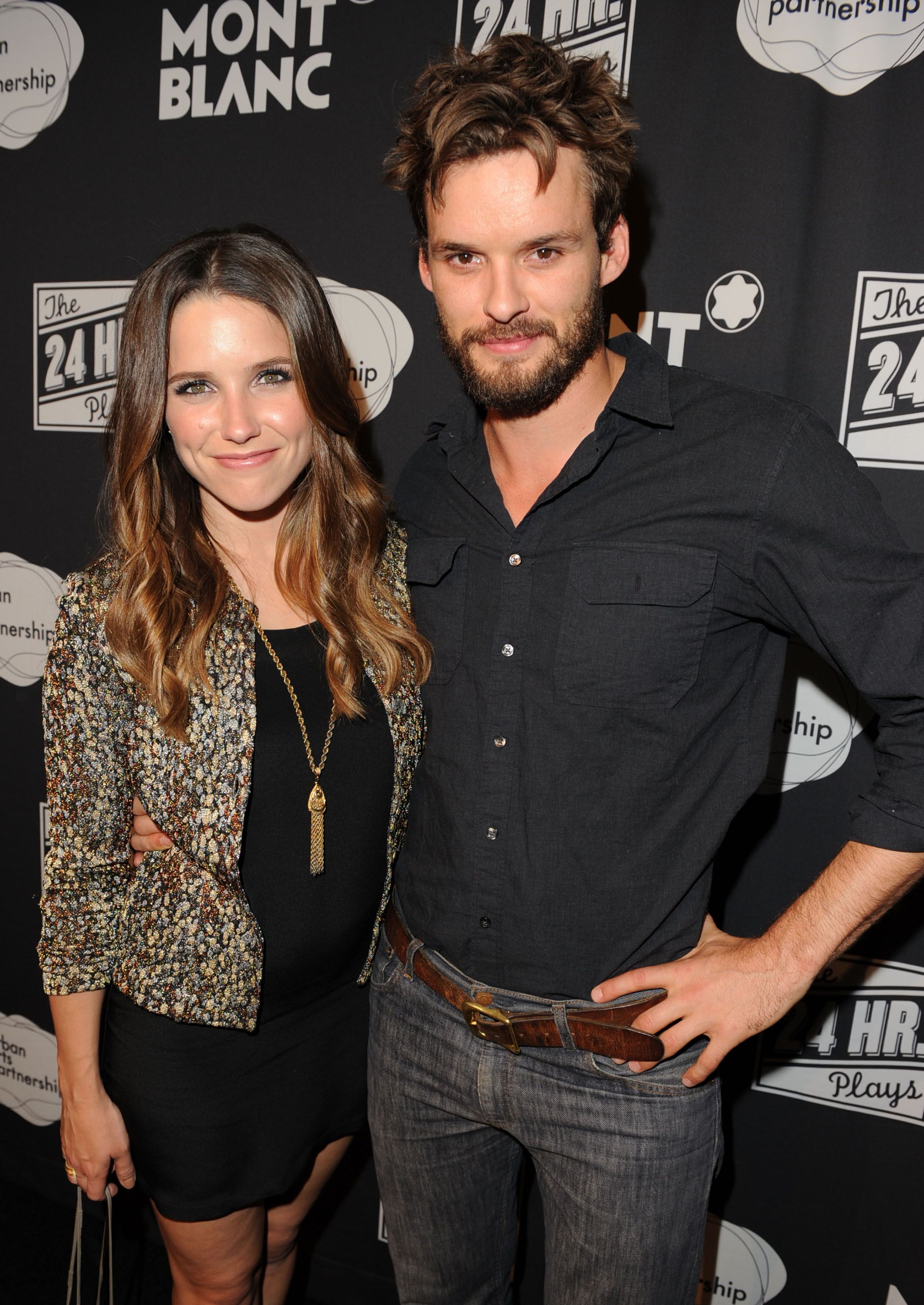 Afterward, Sophia was linked with Stay Alive costar Jon Foster for a year and then with James Lafferty. And then was her another costar, Austin Nichols!
"We've been dating off and on for the past four years. We had so many years of history prior to him coming to work on the show," Bush told E! News. "And I think someone taking a job and moving their life across the country to show you how much they care is pretty much the most romantic gesture that a person could make."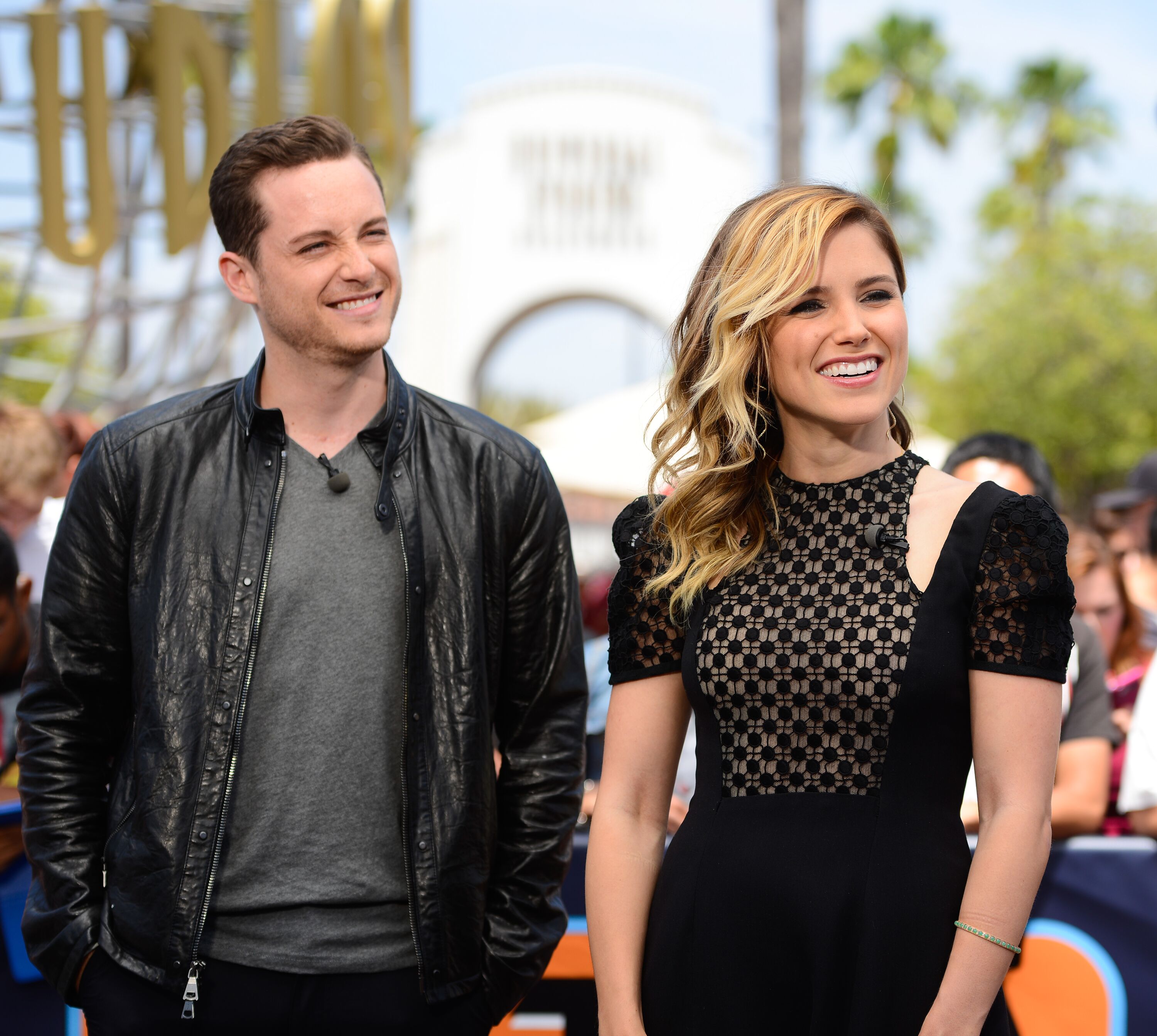 ---
But apparently it wasn't enough, as this couple also didn't last long. "I've dated a couple of the wrong guys, but I've also had great love in my life," Bush revealed.
Bush dated the Google program manager Dan Fredinburg, but they broke up after 10 months of being together. A year after he tragically died during an avalanche on the mountain Everest. After that, she dated Jesse Lee Soffer from Chicago P.D and then - Torrey DeVitto.
Recently Bush revealed that she's been single for a few years now and she likes it.
"And I realized that if I wasn't as patient with myself or as loving to myself as I've been with partners who just didn't, at the end of the day, deserve it...and again that's not a hateful thing, it's just to say like, 'You don't deserve this piece of me,'" Bush says.
We wish you only happiness, Sofia, whatever it means to you!
Chad Michael Murray as Lucas Scott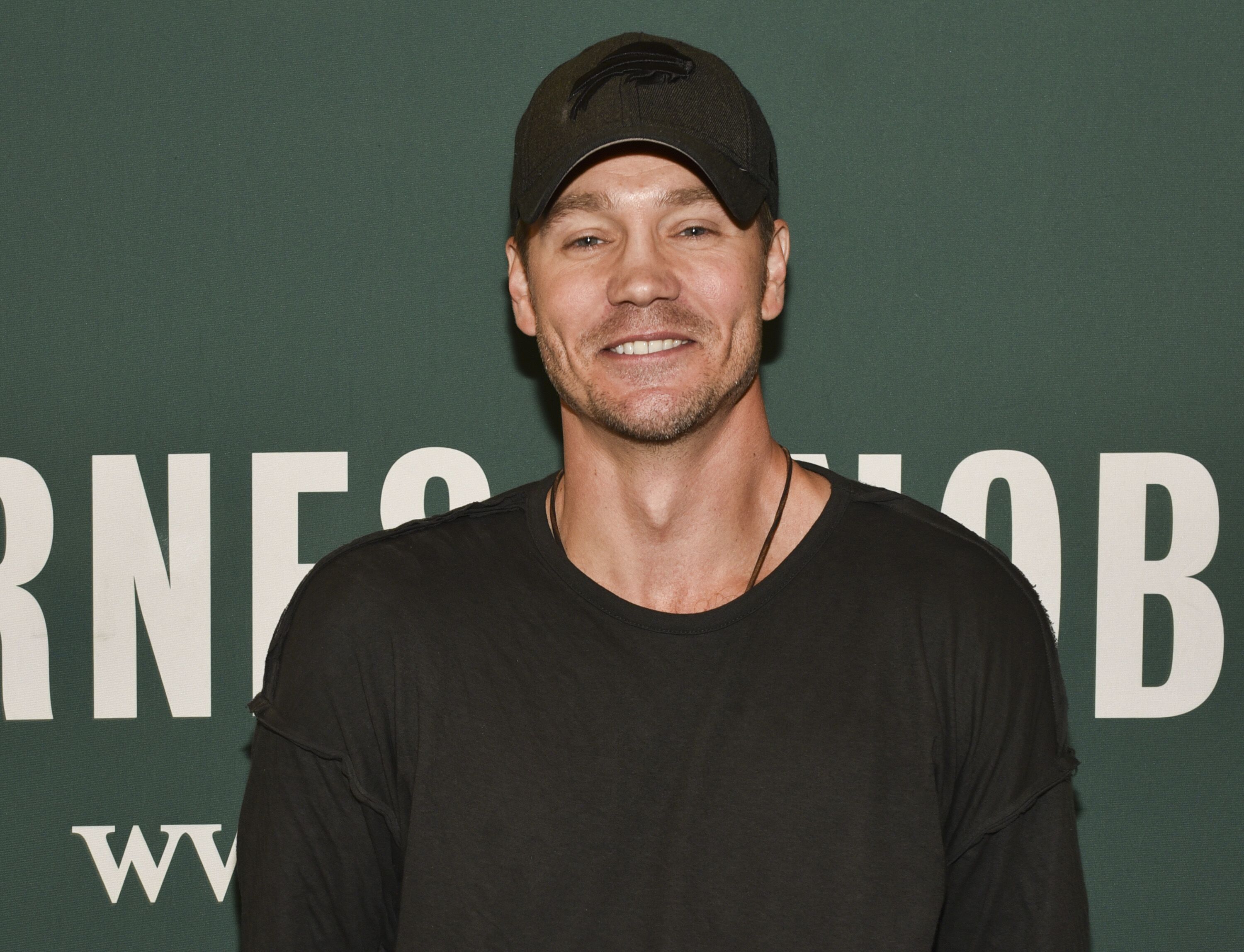 ---
Chad already was a successful actor back at the time when he landed the role of Lucas, and the show has only added to his popularity. At first, the showrunners wanted to see him portraying Nathan, but the actor insisted and landed a more interesting role for him due to the connection he felt with the character, our favorite Lucas Scott. Can you imagine him as Nathan?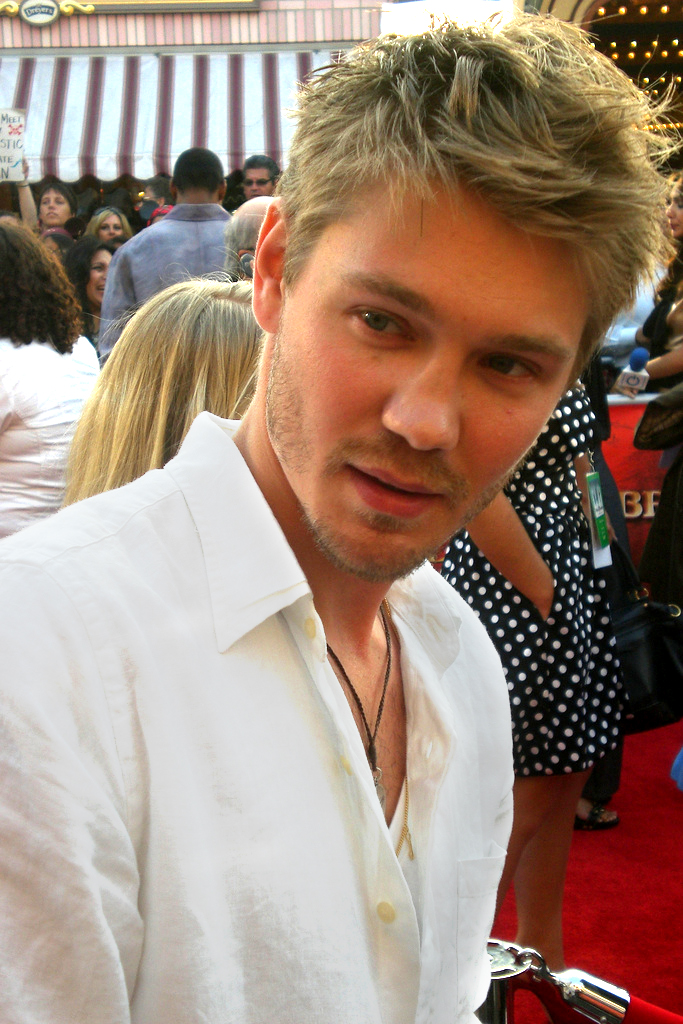 After the show, he kept actively acting in movies and even got the main role in Marvel's Agent Carter and now he's starring in Riverdale as Edgar Evernever. Murray, just like his co-stars, decided to develop in different spheres, so now you have the opportunity to read two of his books - Everlast and American Drifter: An Exhilarating Tale of Love and Murder.
His personal life has been great, too. He dated the actress Kenzie Dalton and got engaged to her when Kenzie turned 18, but after an impressive 7-year engagement they broke their engagement off.
Murray began dating his Chosen co-star Sarah Roemer, and a year after they got married and surprised everyone with the news that they were expecting a baby. They welcomed their son in 2015 and their daughter in 2017. Now he looks over the moon to be a husband and dad of two! 
Who is your favorite character from One Tree Hill? Who do you miss the most?