Celebs Often Confused for Each Other
There are billions of people in the world and it's no wonder that some of us look very much alike. We've seen a lot of people who look like twins, except they aren't. And there are a lot of them among celebrities, too! For example, do you remember how stunning Javier Bardem looked in Grey's Anatomy? Except that was Jeffrey Dean Morgan... Or was is Javier?? 
Before we get too confused, let's see what celebrities look so alike that they're often confused with each other (even though they aren't related)! 
Margot Robbie and Emma McKey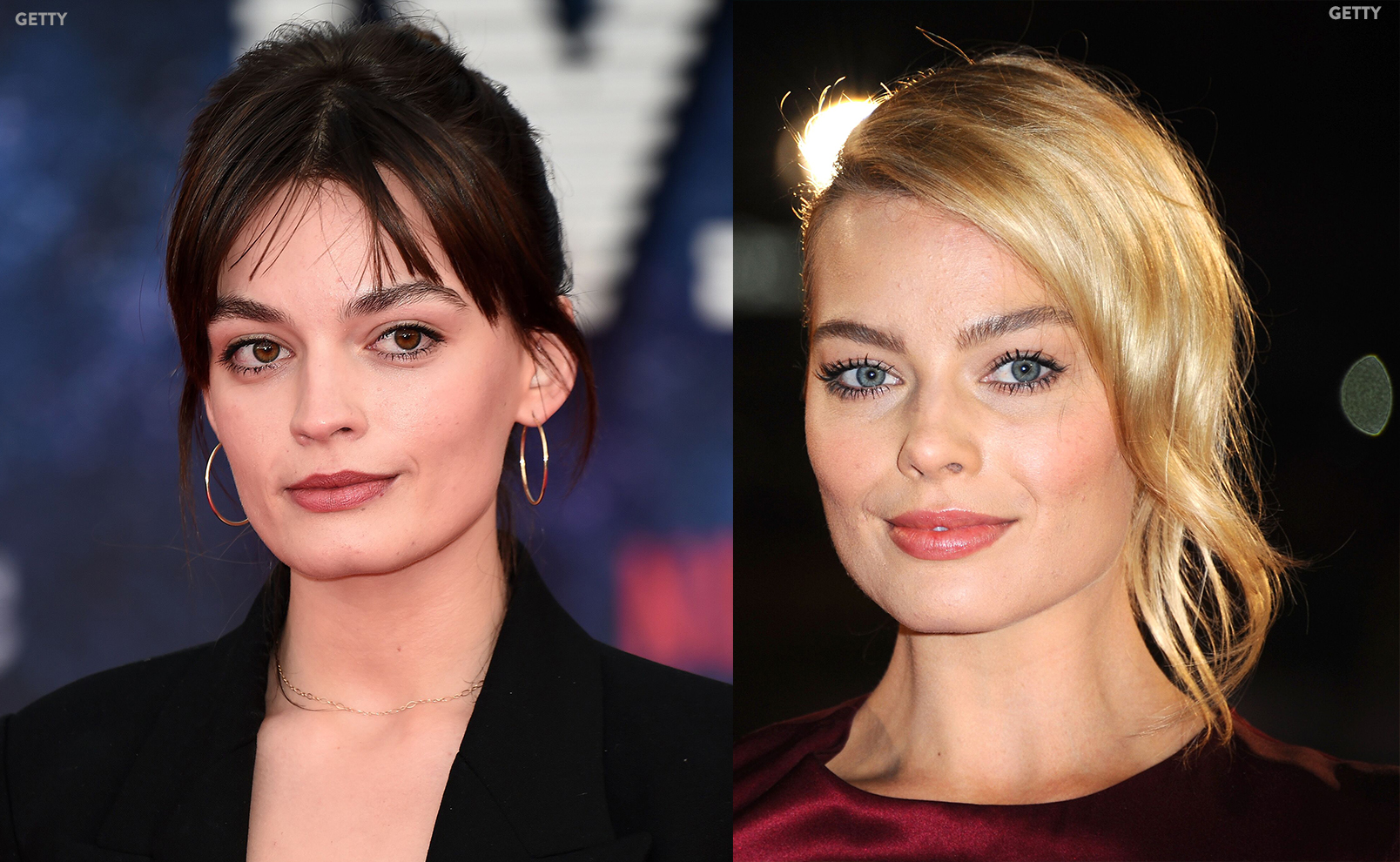 If Emma had ponytails, you'd probably say that it was Margot Robbie as Harley Quinn.
Emma McKey may be a relatively new name to you. She's the star of the new Netflix show Sex Education. Emma knows that she looks more like Margot Robbie than Margot Robbie herself. She said:
"But, no, it's fine, Margot Robbie is great. I hope that people will see past the physical aspects of my person and focus on my job as opposed to my looks, if that's okay with you all."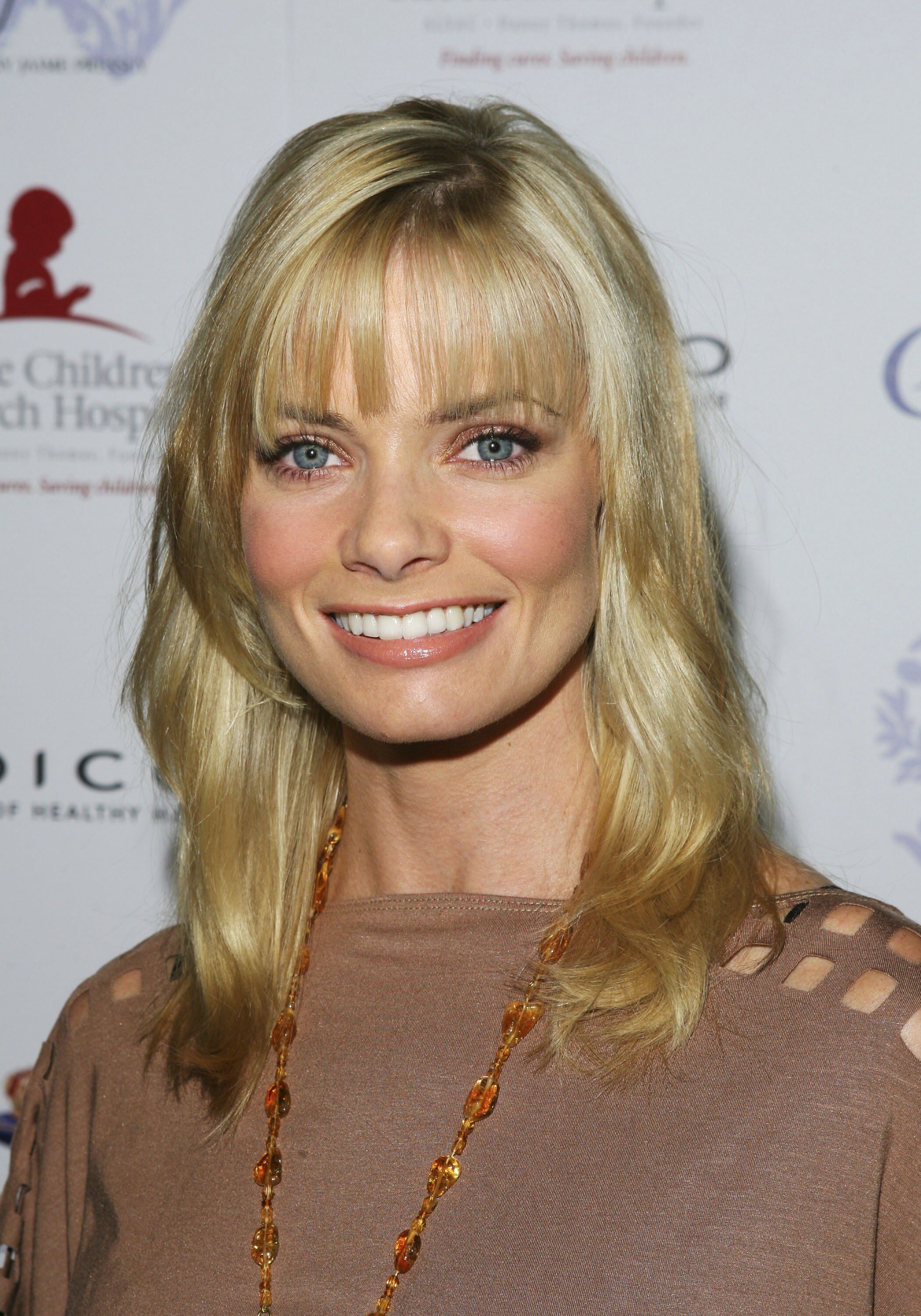 Though we think Margot is the one who should be flattered here. After all, she's mistaken for a 23-year-old girl, when in fact she is 28. That's pretty impressive. And if you're wondering how Margot is going to look in her 40's - just google Jaime Pressly. The three of them could make a cool drama movie about three different generations of one family.
So if Emma took the IMDB credit for Margo's role as Sharon Tate in Tarantino's Once Upon a Time in Hollywood - no one would notice.
Keira Knightley and Natalie Portman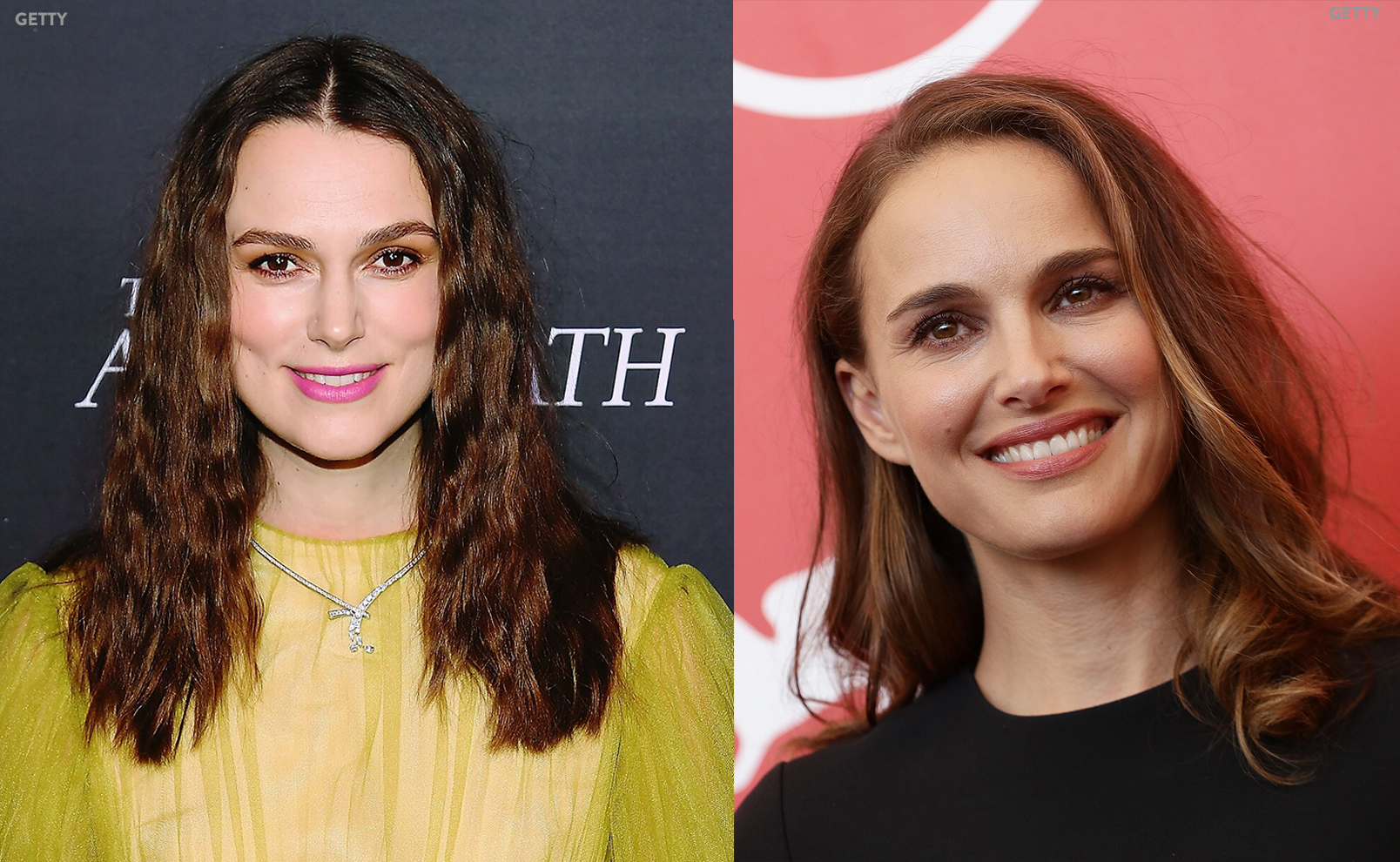 It was risky for Keira Knightley to play Queen Amidala/Padme. After all, we already had Natalie Portman. She was the iconic short-haired Mathilda with her ag-LEON-ema plant. So it was pretty risky for Keira to play a double in Star Wars. Her career might have ended right there. Luckily the actress isn't just identified by her face.
It turns though that besides her obvious similarity to Portman, Keira said that she has been confused with Kate Winslet and Rachel Weisz.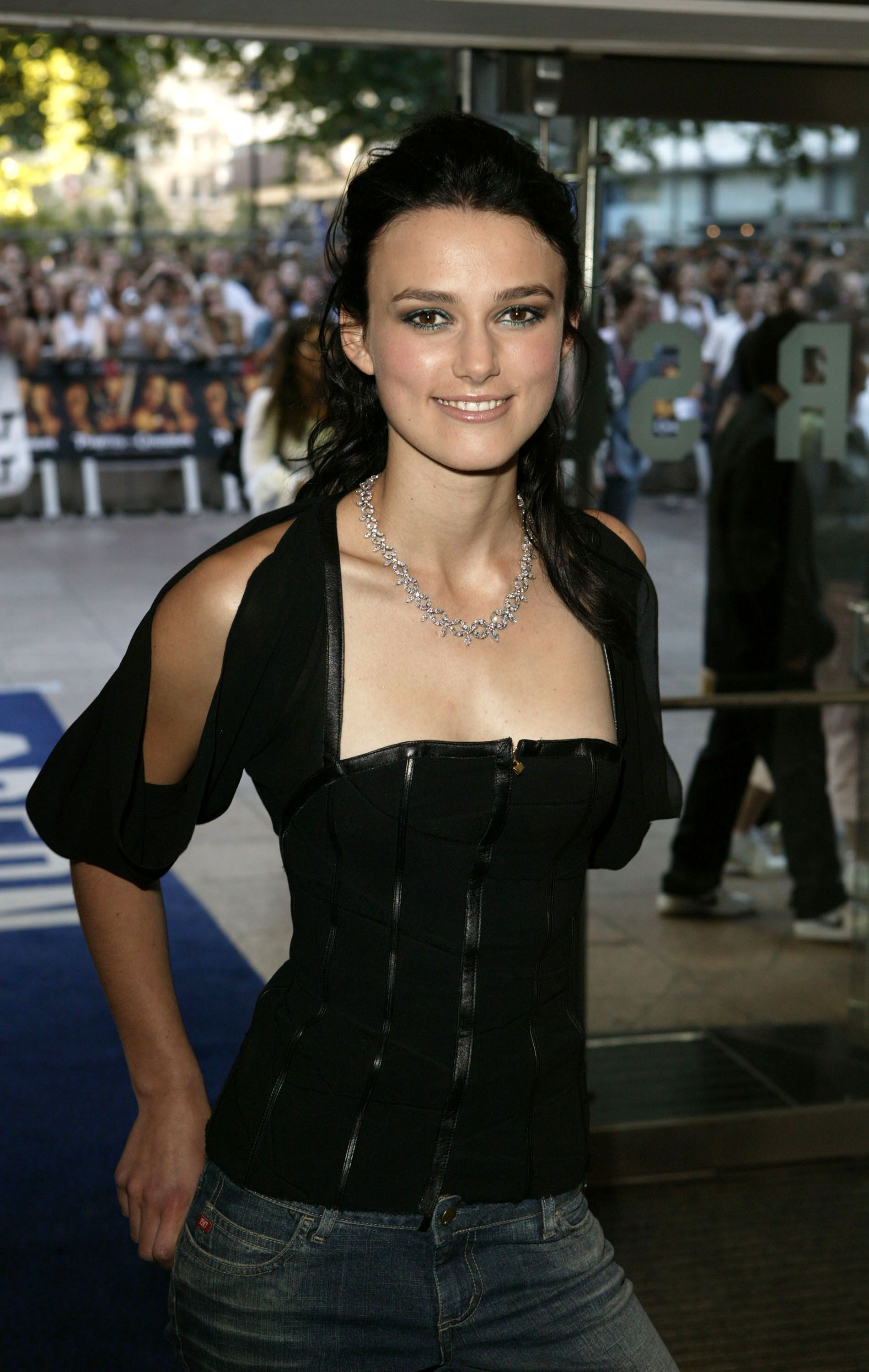 She's even had a fan take a picture with her while thinking that she was Britney Spears!
No matter how ridiculous THAT sounds, we have found out that she's often compared to Anne Hathaway. Is that only because they have the same hair color?? Hathaway has such unique facial features: her smile makes up probably 90% of her face! So if you have a friend who thought that Keira acted in Les Miserables, you should probably offer him or her a ride to the ophthalmologist…
Jeffrey Dean Morgan and Javier Bardem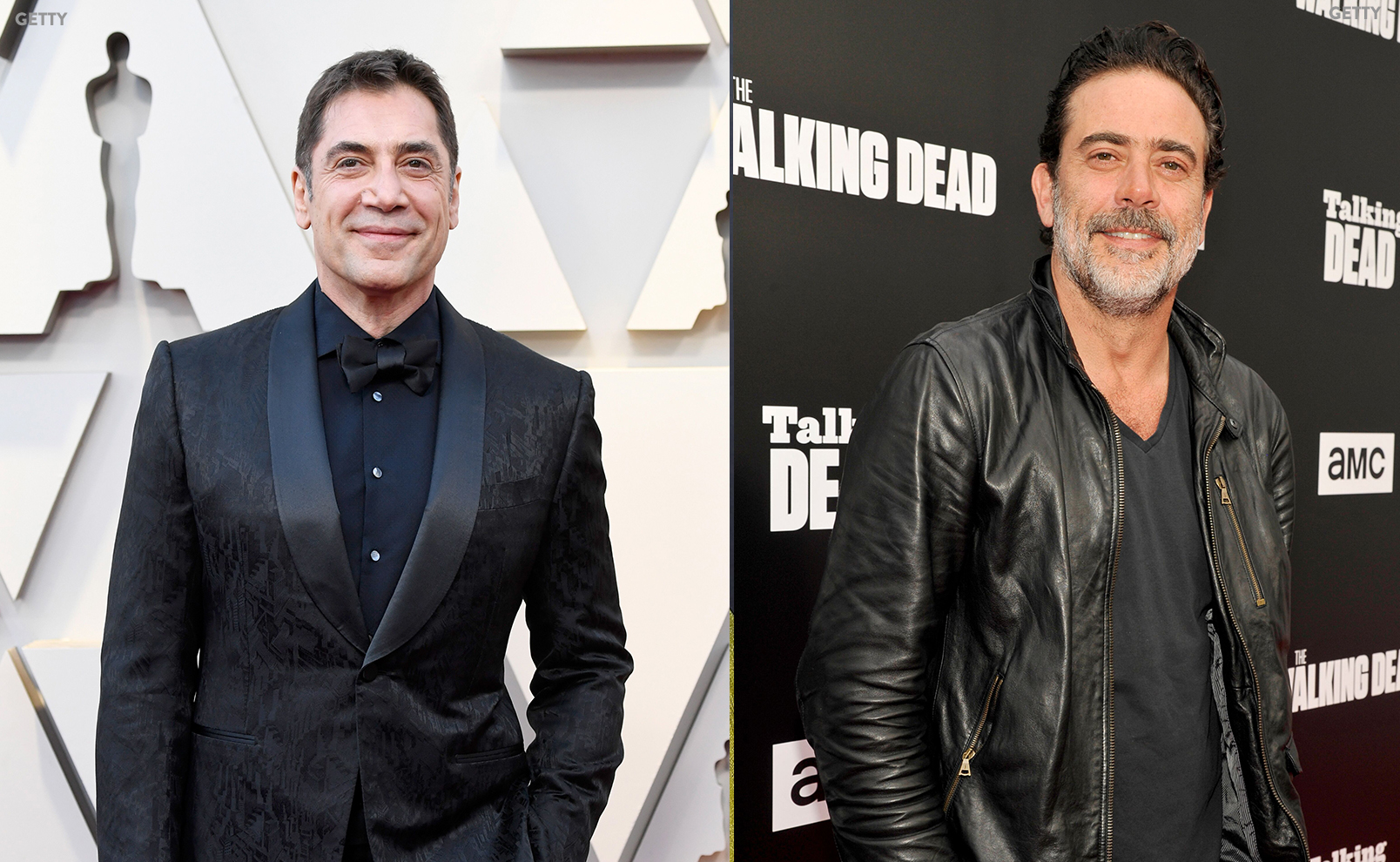 We've already mentioned Jeffrey Dean Morgan and Javier Bardem, who seem to be twins separated at birth. And frankly, we shouldn't be jealous of Bardem's life, because both he AND his spouse are mistaken for other celebs.
Just imagine fans tweeting that they saw Javier with another woman, while it was actually Dean Morgan walking with his wife; and fans blowing up the media with news about Penelope Cruz cheating on Bardem, when it's, in fact, Salma Hayek having dinner with her husband!
Penelope Cruz and Salma Hayek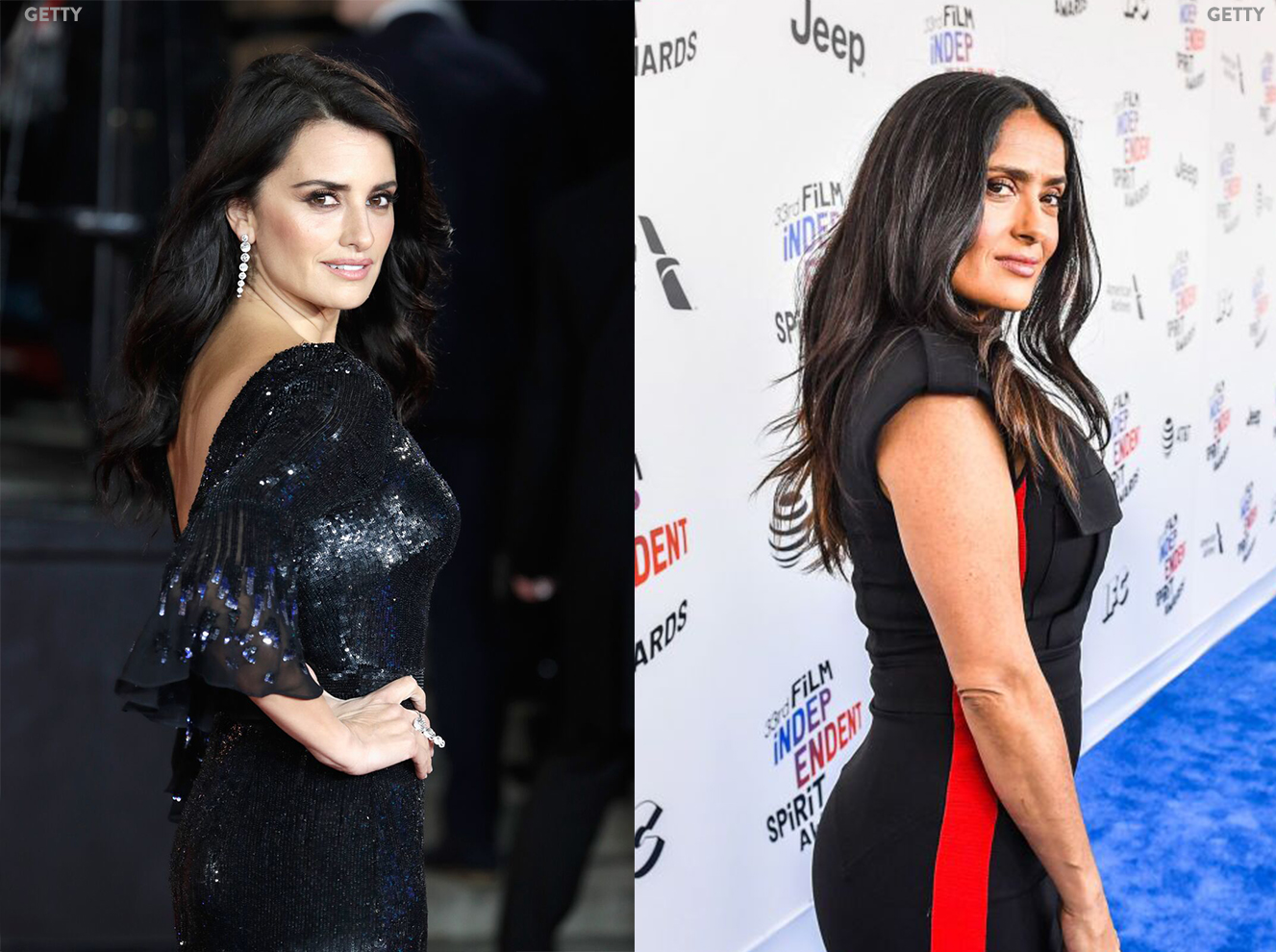 Yep, Penelope Cruz and Salma Hayek are often compared. They acted together in Bandidas a long time ago and they often feature on the list of "celeb lookalikes", but if you look at them standing next to each other, there's clearly nothing similar in their appearance.
Maybe people only mix them up because they are two of the most iconic Hispanic actresses in Hollywood…
Will Ferrell and Chad Smith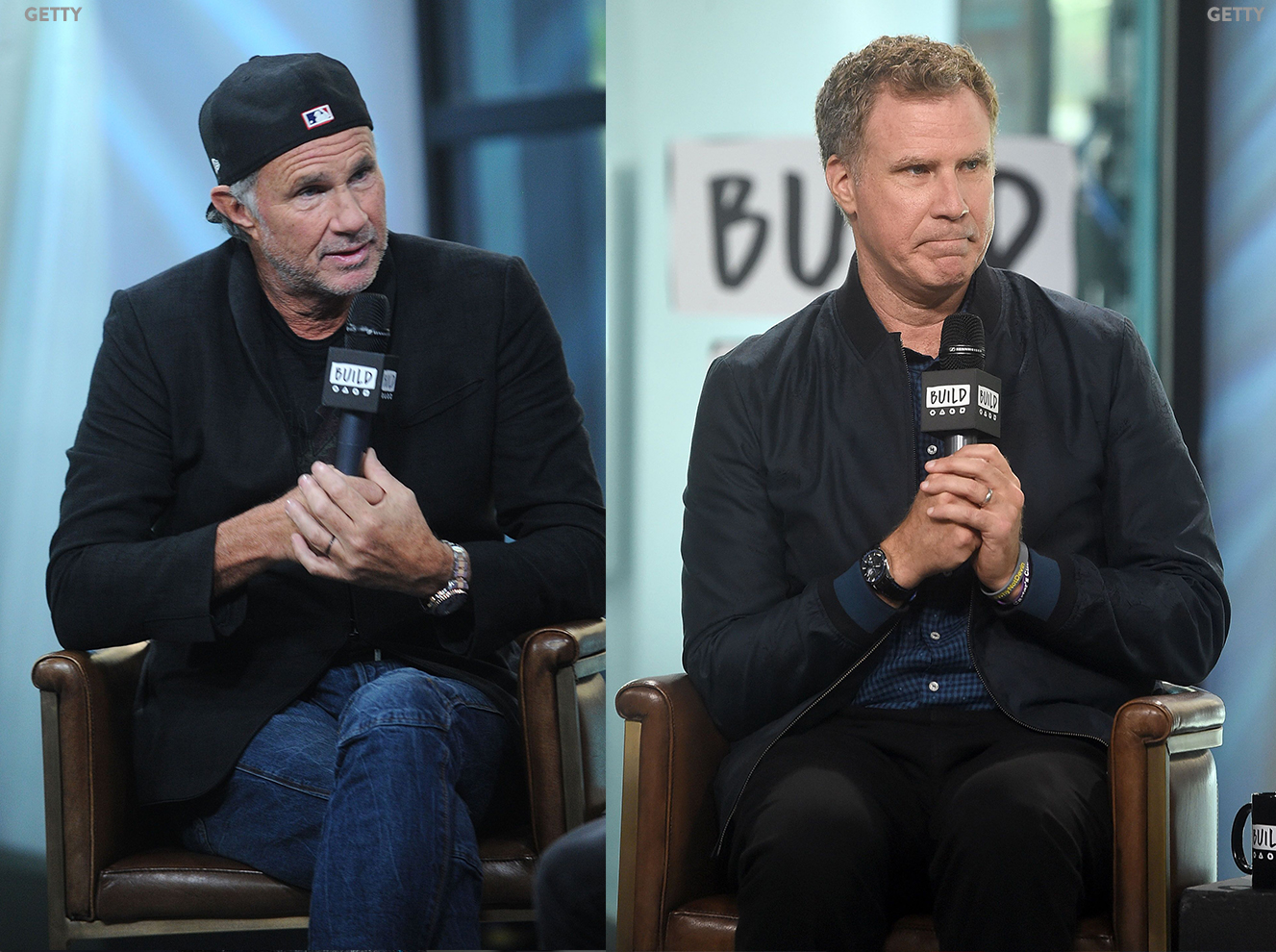 Did you know that Will Ferrell is also a drummer in the Red Hot Chili Peppers? No, he's actually not. 
Will Ferrell and Chad Smith look strikingly similar. Will is a comedian and actor and Chad is a famous drummer but it's hard to say who is who right away when you see them. And it's not made easier by the fact that they're always joking around about it.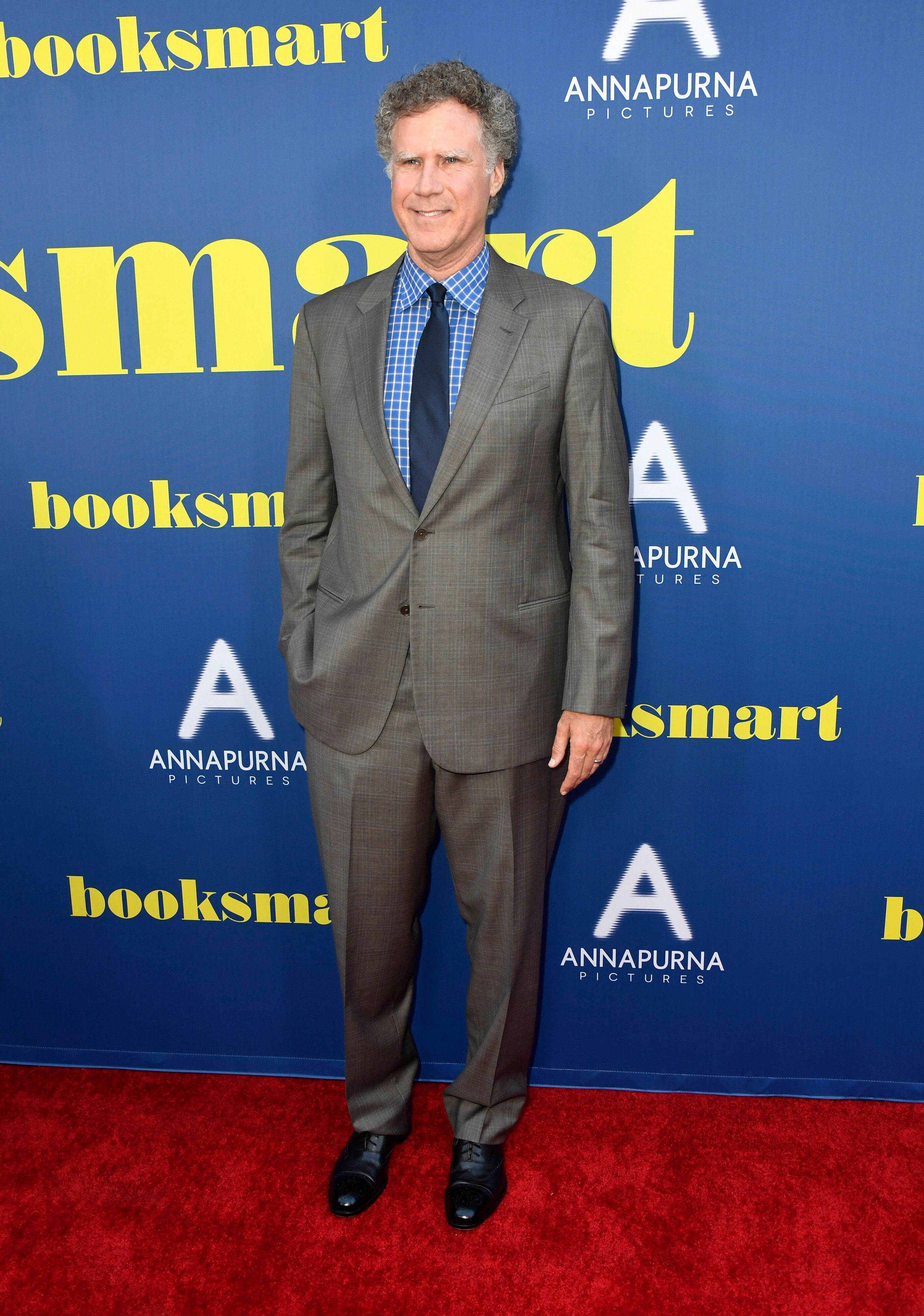 Chad said that the first time he met Will a long time ago, the first thing he said was: "you are very handsome" Turns out there was a video on Youtube, that's now deleted, where Chad Smith loses it when a fan yelles "Will Ferrel" at him. People first thought the drummer was serious But Chad yelled "shut up" in the very same manner that Will does, and also similarly slapped the mic away.
They like each other a lot!
Katy Perry and Zooey Deschanel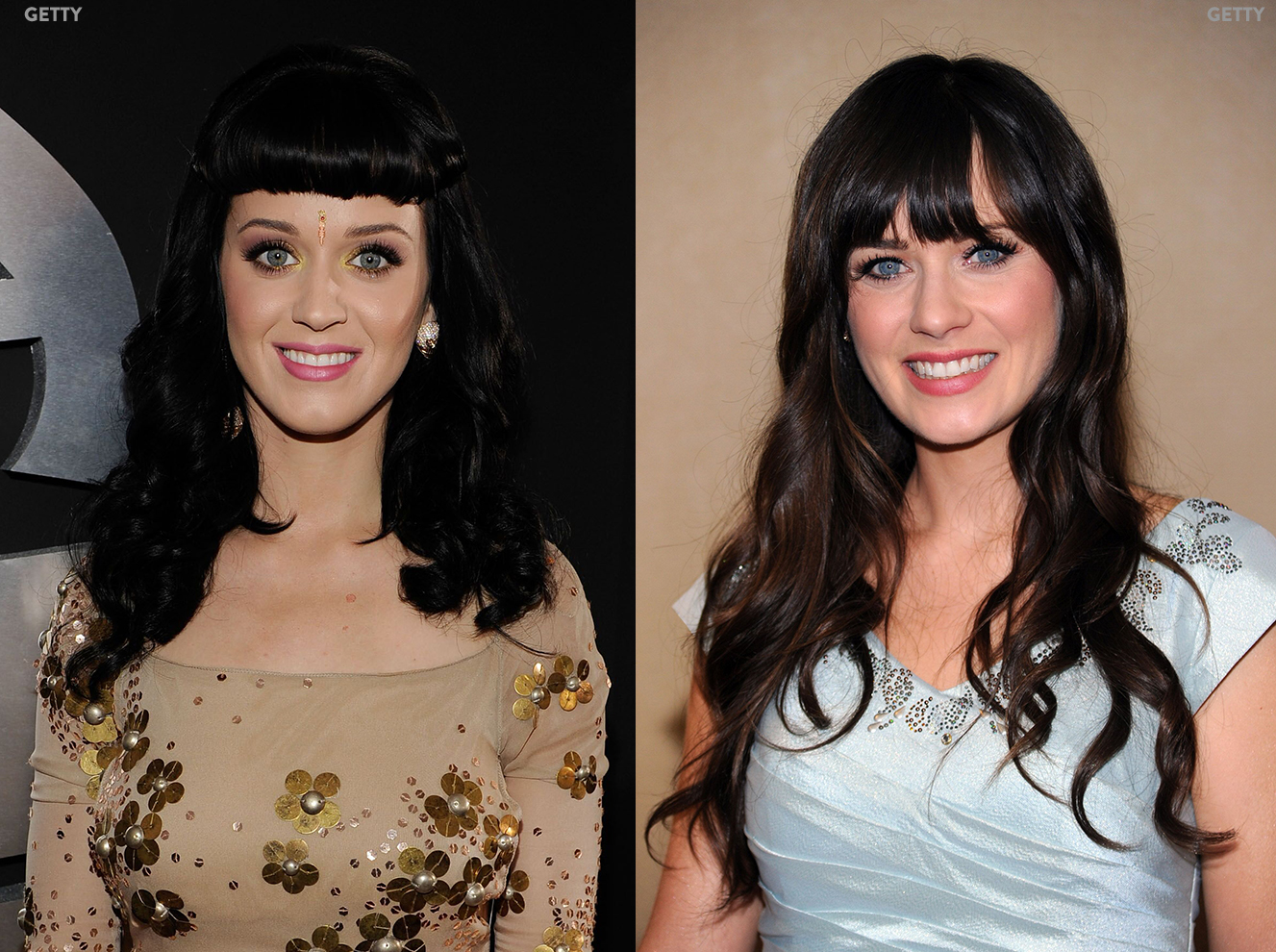 If you think you've seen Katy Perry without makeup, then you're probably getting her mixed up with Zooey Deschanel. Turns out that when Perry started her career as a musician she decided to divert from her real name, Katy Hudson, and dye her hair black because she was afraid she'd be mistaken for actress Kate Hudson.
But what a bummer - Zooey Deschanel got famous.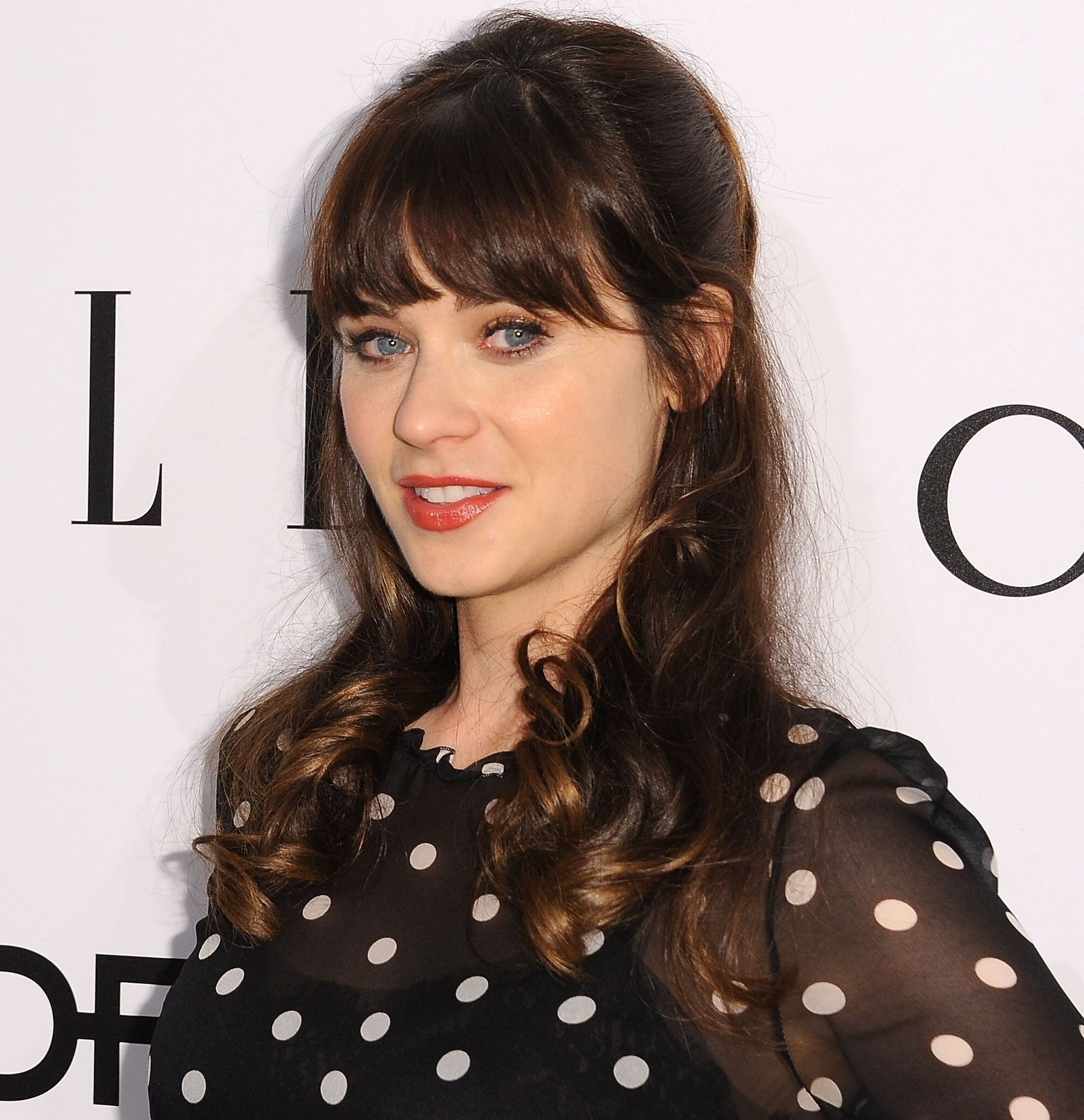 They looked very much alike, probably because of the long dark wavy hair and extremely bright blue eyes. Deschanel said that she was often confused as Katy Perry throughout the 8 years that she lived in LA.
She said:
"I mean, it got really funny, but I met her and she was really cool and, like, we used to shop at this same store on Saturdays – this, like, girls shop. And um, yeah, she and I look alike, yes. Obvious."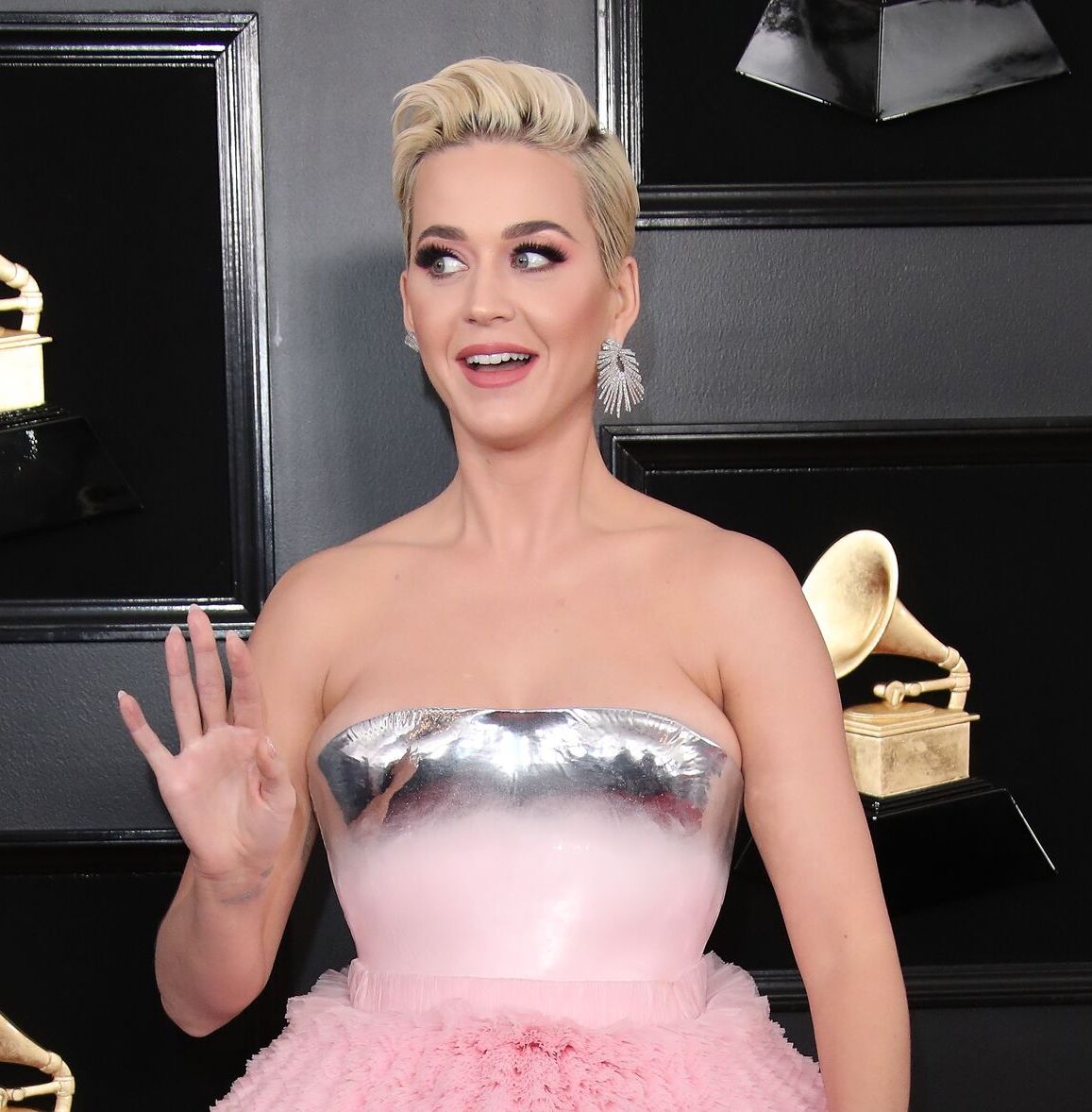 Deschanel also says that her daughter doesn't like how she sings. That would suck if she confused her mommy with Katy Perry...
Nevertheless, there's a third wheel in this "spot the difference" game in the media. Looking at the photos we somewhat get why they are being compared. But have you ever had a moment where you were looking at Emily Blunt and wondered whether it was her or Deschanel? Neither did we.
Daniel Radcliffe and Elijah Wood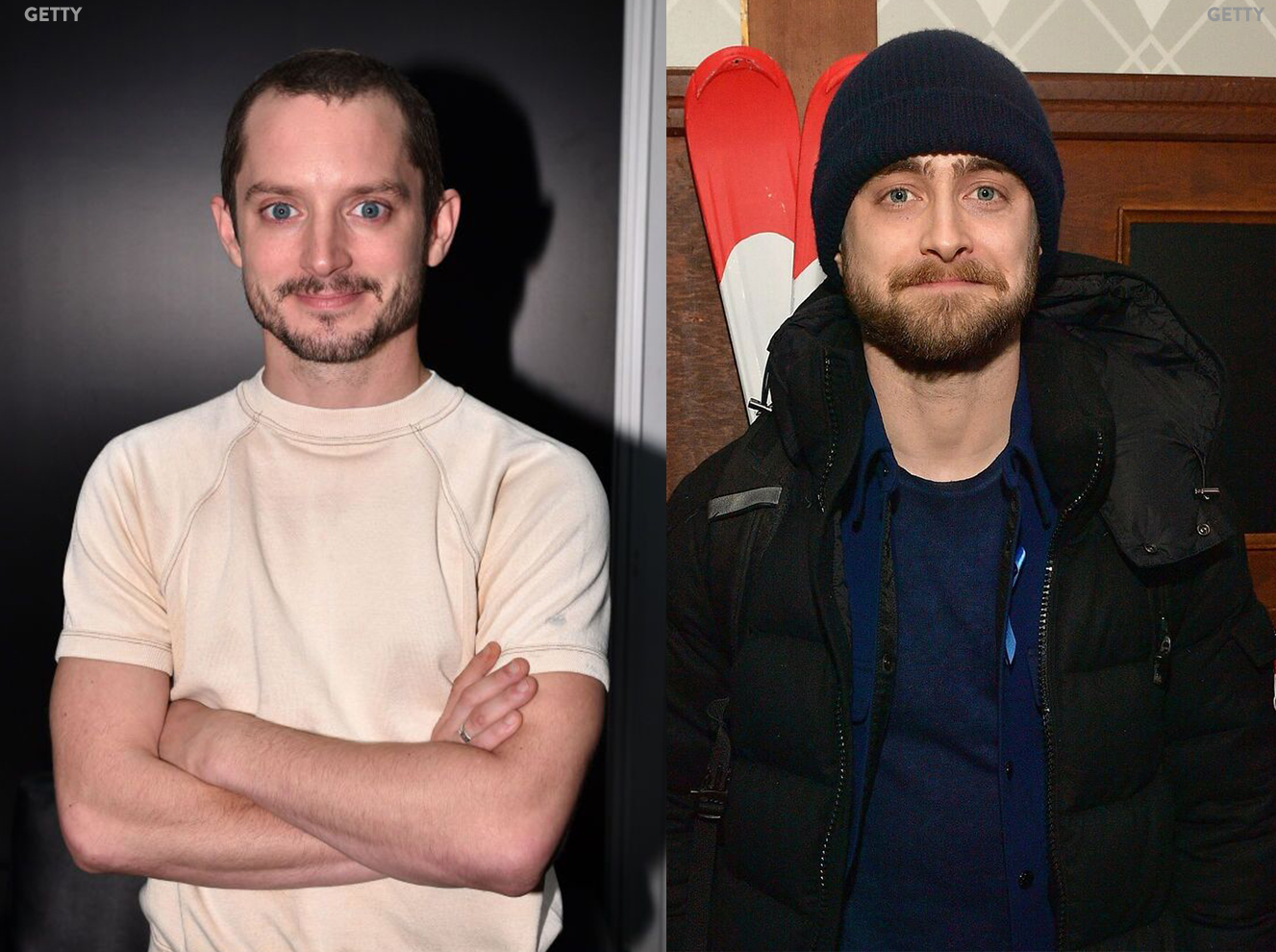 They both played iconic characters: Harry Potter portrayed by Daniel and Frodo by Elijah; and they both have these never aging babyfaces. Daniel is starting to look a bit older now, so they aren't mistaken for each other as often.
It was a bit disturbing for Wood we guess, since he was being mistaken for a 13-year-old boy, even though he was the ripe old age of 27.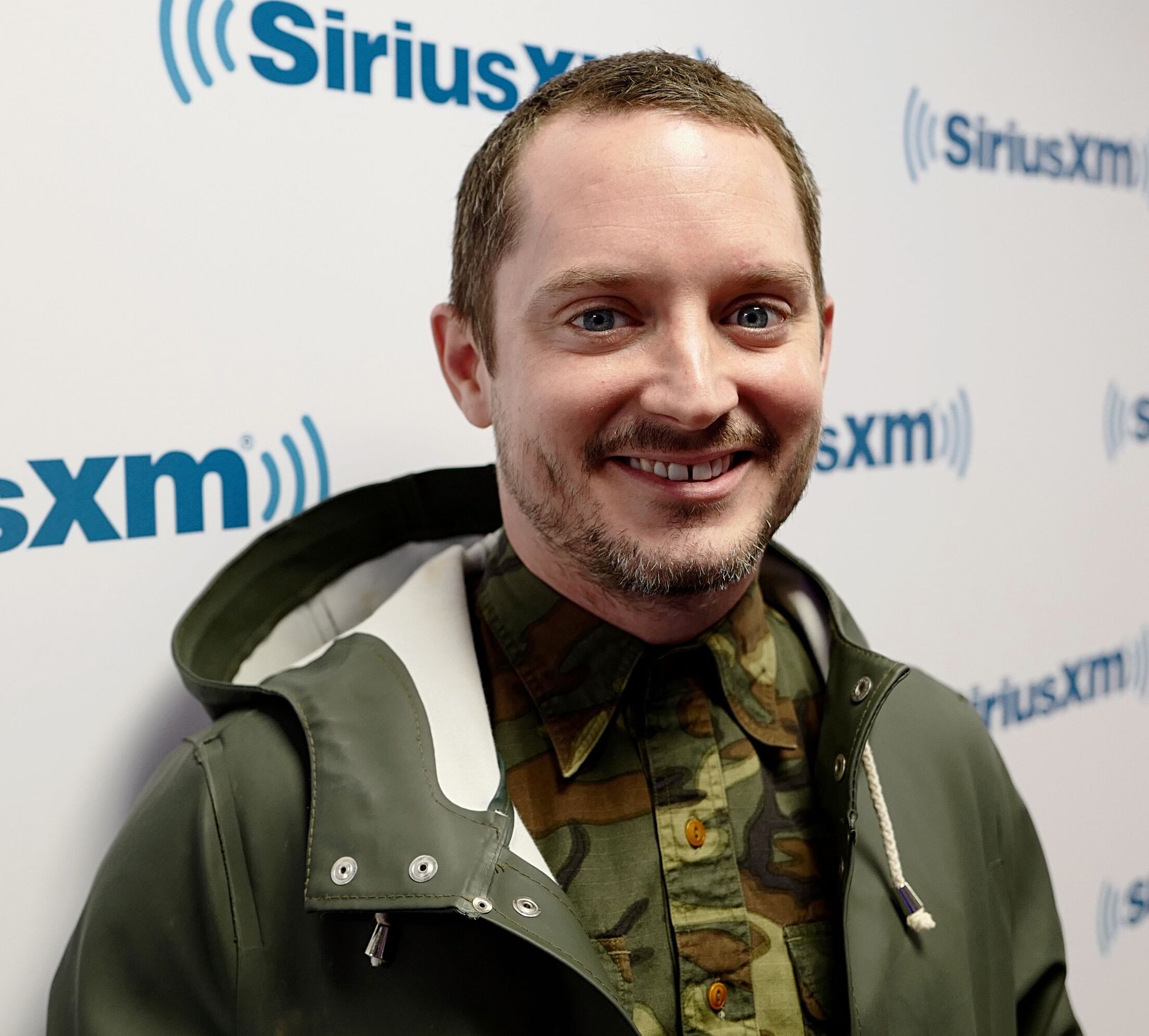 Anyways, Elijah said that he goes to the Fantastic Fast every year, where they have a debate between two stars in a boxing ring, following by an actual boxing match. They've tried to get him and Daniel in the same ring but Elijah ultimately squashed the idea each time. He didn't want to end up in a ring, fighting for his place as the one TRUE doppelganger.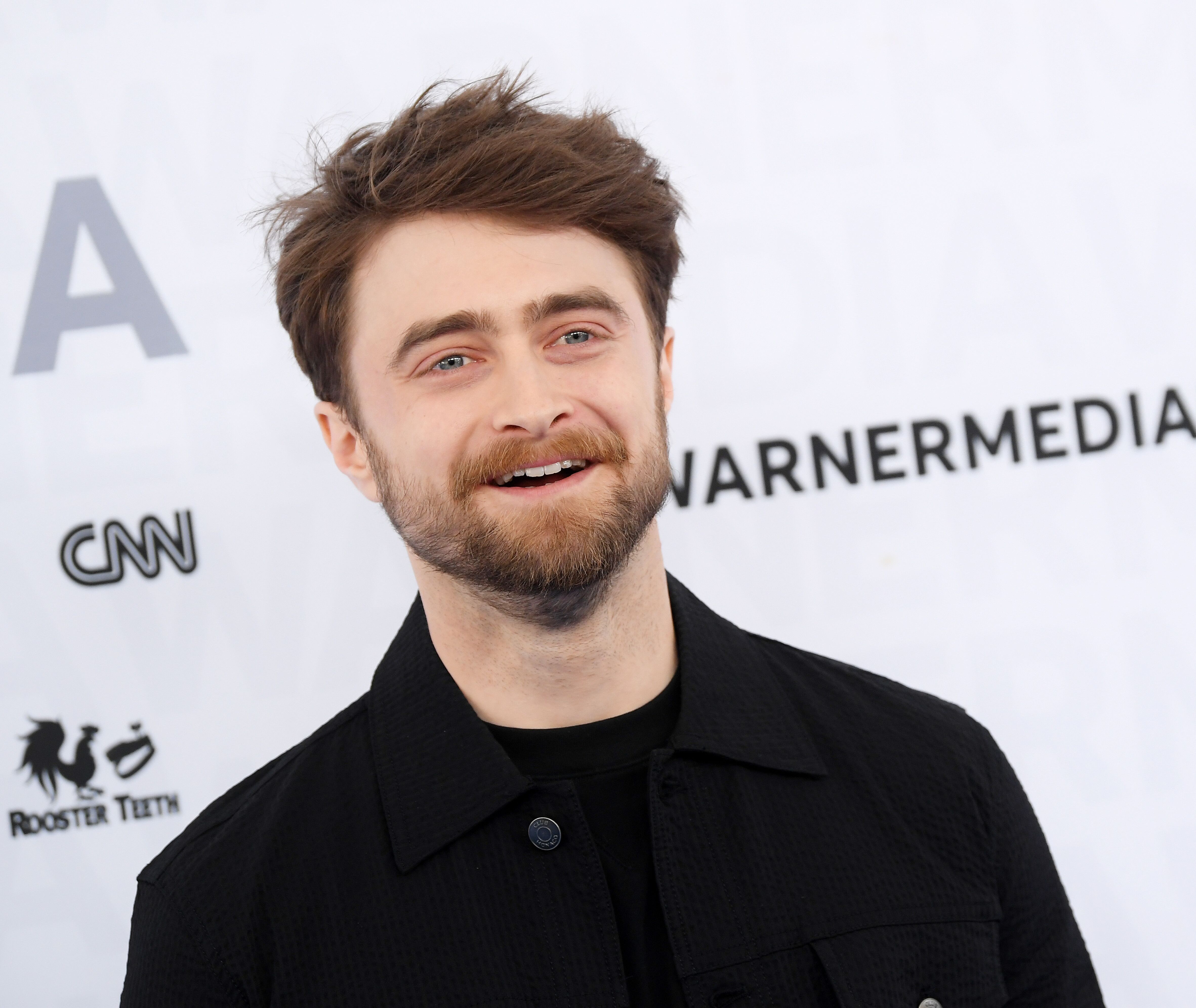 Daniel is often mistaken for Elijah, too. He said that he was once given Wood's photo to sign at a rep carpet event in Japan. He didn't have time to explain that it wasn't him, so he simply wrote, "I am not Elijah Wood" and signed "Daniel Radcliffe".
Daniel said that even his makeup artist working on his film Imperium thought that he was Elijah Wood. Whoah!
Ryan Gosling and Ryan Reynolds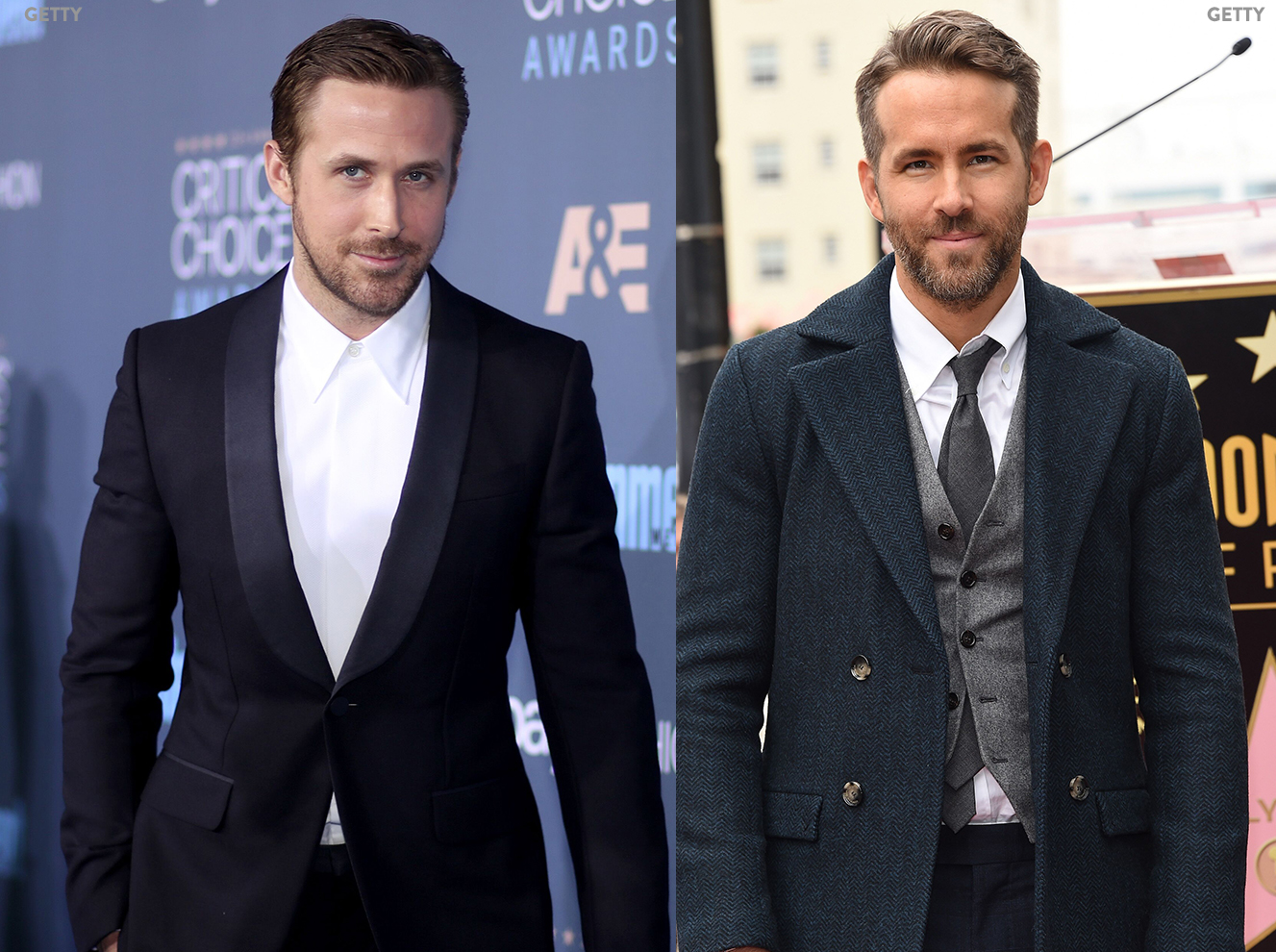 Here is one more extremely cool duo on the list: Ryan Gosling and Ryan Reynolds. We guess you'll agree that the only visual similarities they share are being tall white actors. So, they're probably the only ones on the list who aren't mistaken for their looks, but for their names.  It's almost the same as if one got confused with Chris Hemsworth, Chris Pratt, Chris Evans and Chris Pine...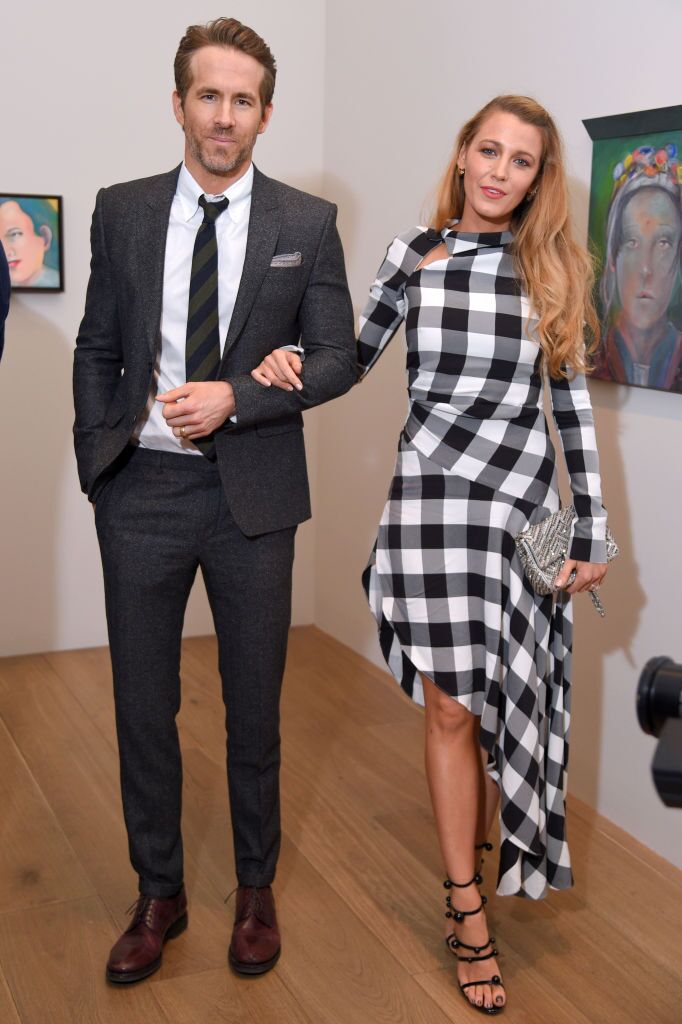 But this thing has been going for so long that it has become a really classic joke.
Reynolds even managed to steal Gosling's limelight at the Golden Globes, kissing Andrew Garfield. They had agreed that if Reynolds won, he would kiss Garfield instead of his wife. But Gosling was the one who one, so it seems like even Reynolds couldn't tell that it was another Ryan that walked away with the Golden Globe.
Happy birthday, baby. pic.twitter.com/TysO4F620D

— Blake Lively (@blakelively) October 23, 2017
Even Blake Lively, Ryan Reynolds' wife, makes fun of the two of them. On her husband's birthday, she posted a picture of the two Ryans standing next to each other, but cropped the pic so that only Gosling was left, and then captioned it , "happy birthday baby"
Well, while Reynolds is trying to think about how to roast Gosling with one of his hilarious Deadpool jokes, let's move on to an iconic meme about a couple of iconic actors.
Bill Murray and Tom Hanks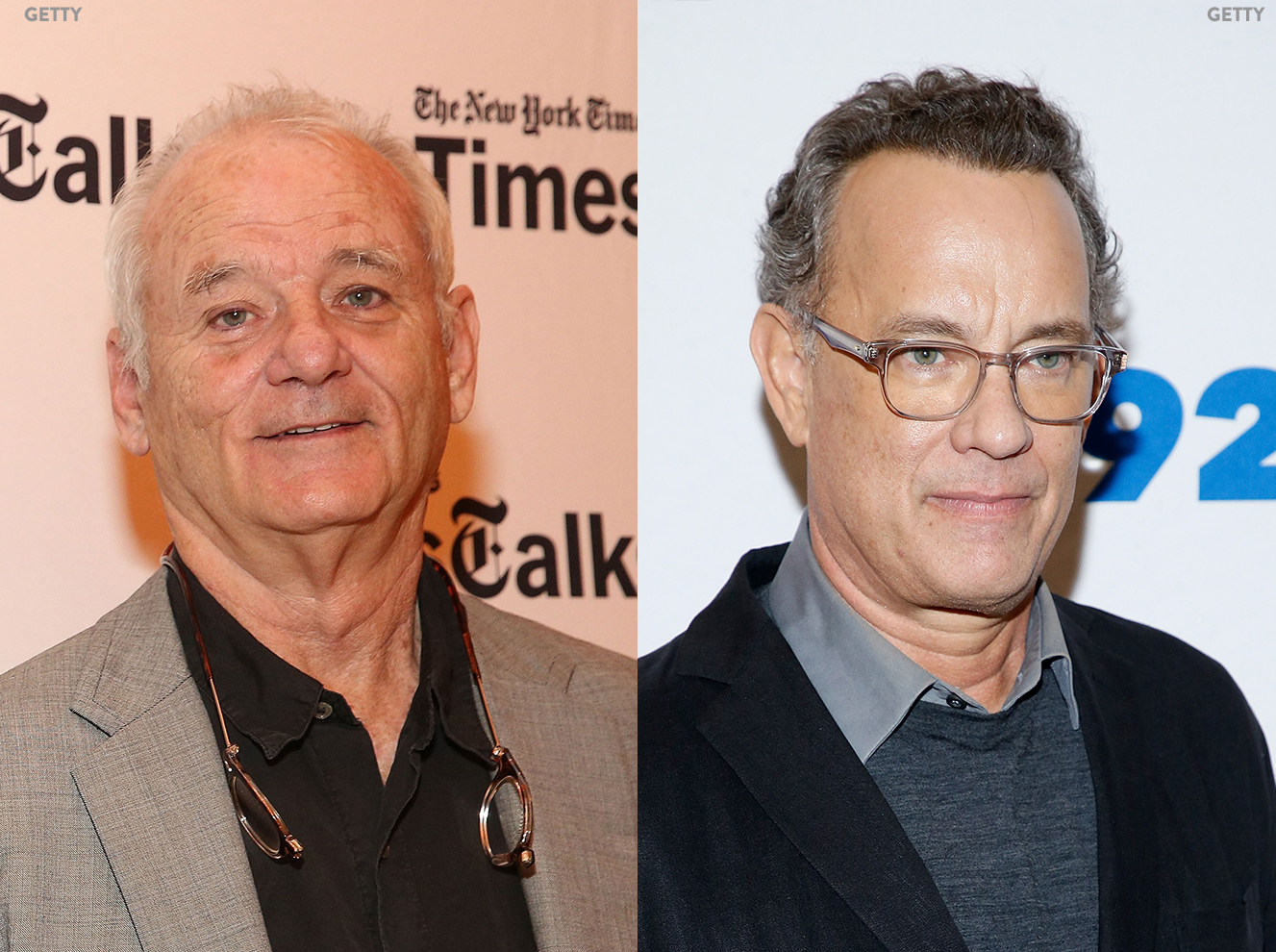 Do you remember that 2015 dress, that either look with and gold or blue and black? Did you know that Bill Murray and Tom Hanks started that massive "what do you see" prank? Well, indirectly of course.
A lady took a pic of Bill Murray and her son, while they were both making crying faces in 2013. Right away, the Internet exploded with comments that it was actually Tom Hanks.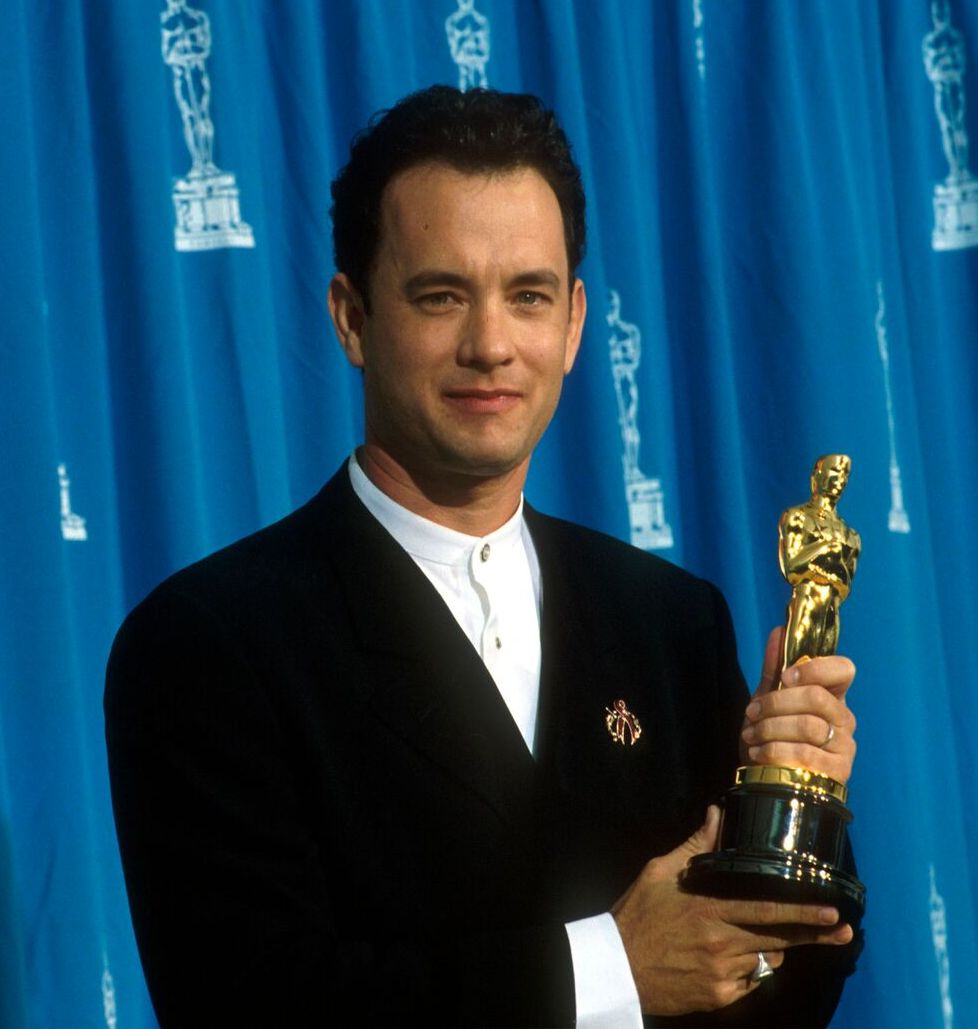 When you are asked who played Forrest Gump or Captain John Miller - everyone knows that's Tom. And everyone knows that Bill Murray was in Ghostbusters. There's no way you would confuse the two. But it only takes a change of facial expression or a similar haircut and you start to wonder whether it is Tom or Bill in pictures.
Jesse Eisenberg and Michael Cera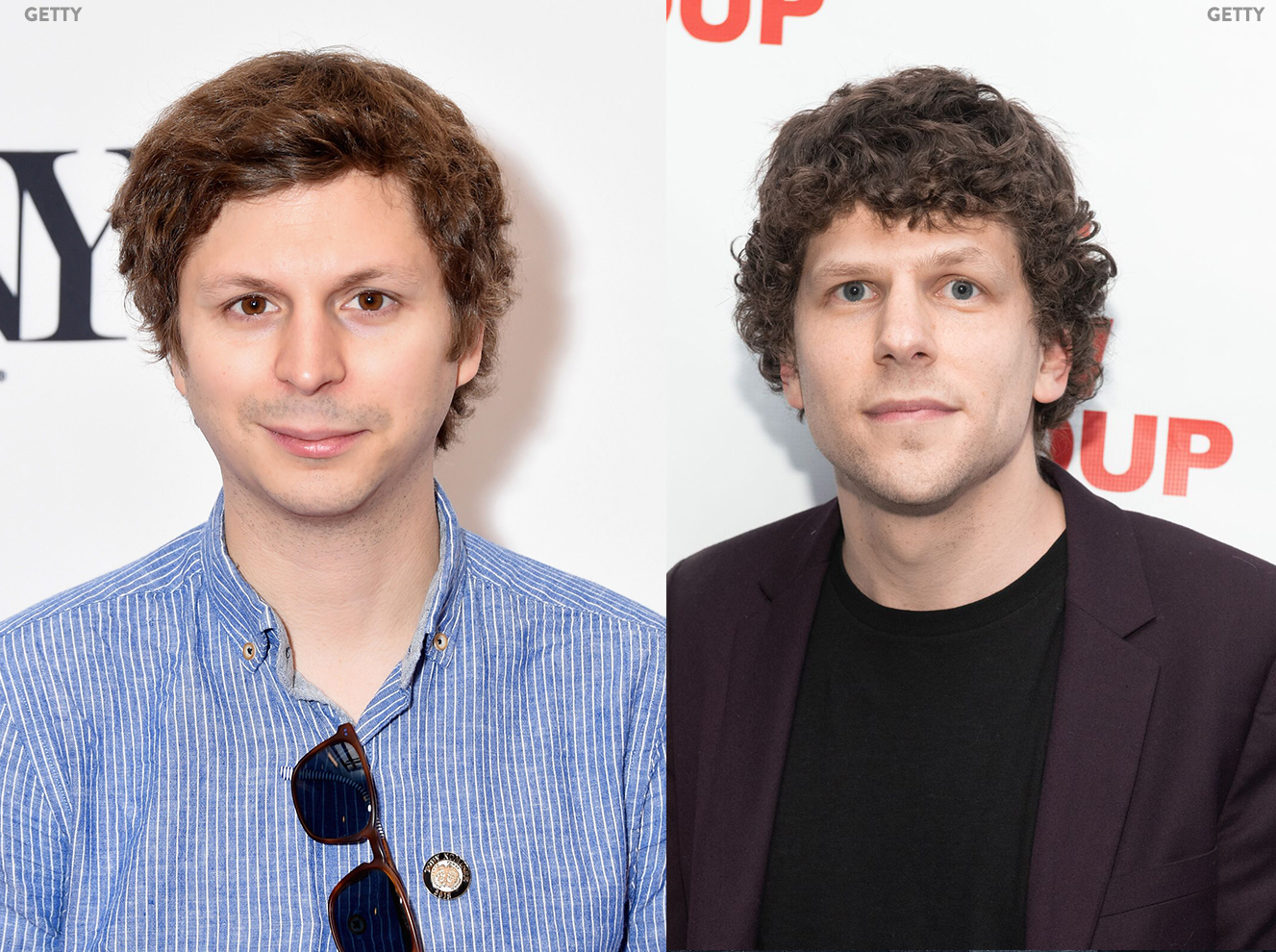 A lot of people also think that Jesse Eisenberg and Michael Cera look alike. Some even confuse them because of their looks. But if you look closer, Jesse, the one who plays a magician in "Now You See Me" and screwed up the role of Lex Luthor, looks older than Cera, even though they are almost the same age.
Meanwhile, Cera has a much more round face and a more prominent nose. If you pay attention to these differences, they won't look so similar to you anymore.
Nathan Fillion and Jeremy Renner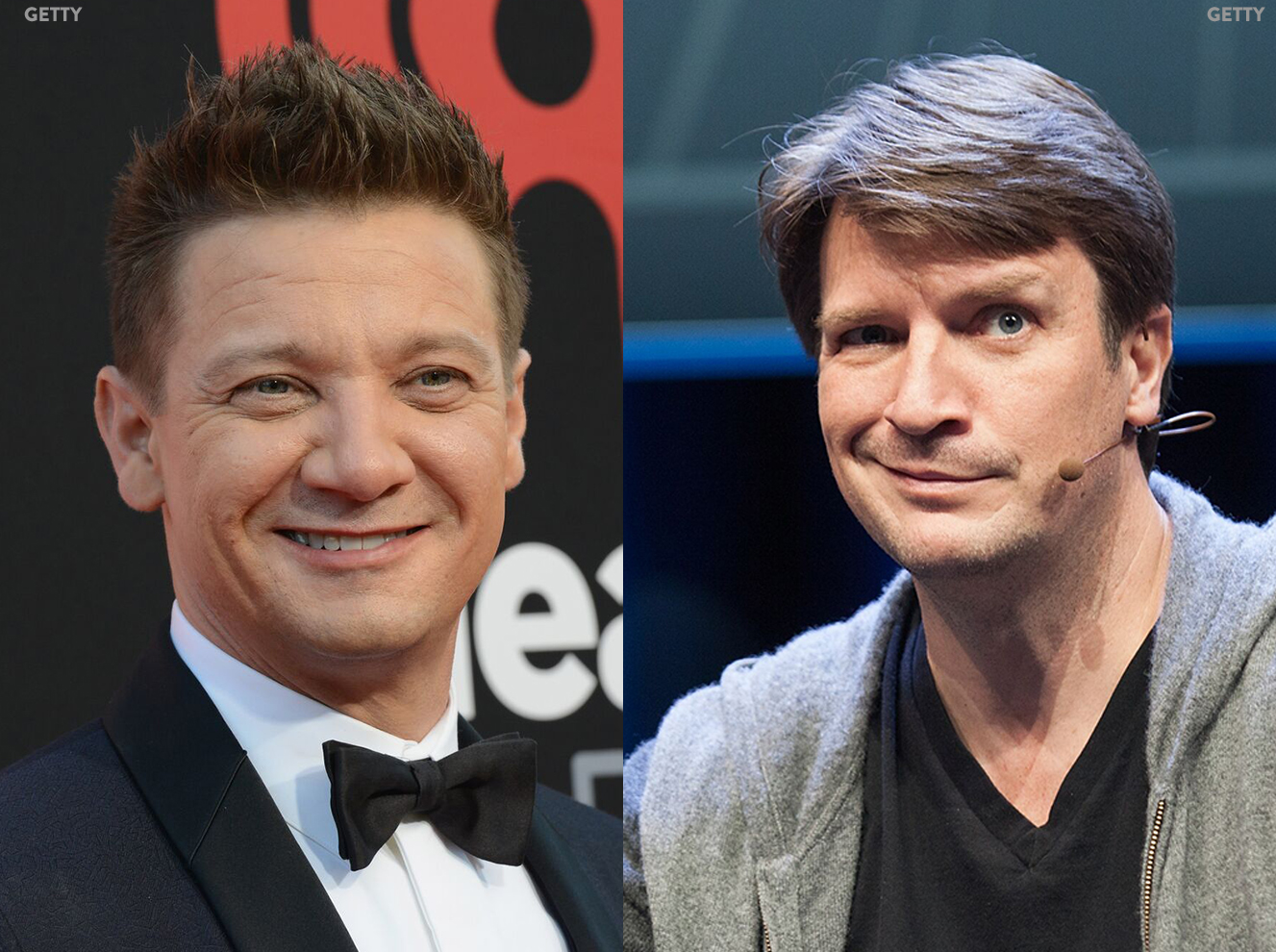 Are you also surprised to find out that people confuse Nathan Fillion and Jeremy Renner? Just look at their photos once again. Do you think they look alike?
But they're still confused at times. And it seems that Nathan Fillion, the star of Castle series, is fine with that. He's even making jokes about it. On his Instagram, he posted a photo with posters od Renner and captioned it: "This is as close as I got to Jeremy Renner this weekend."
Paul Reubens aka Pee-Wee Herman and Alan Cumming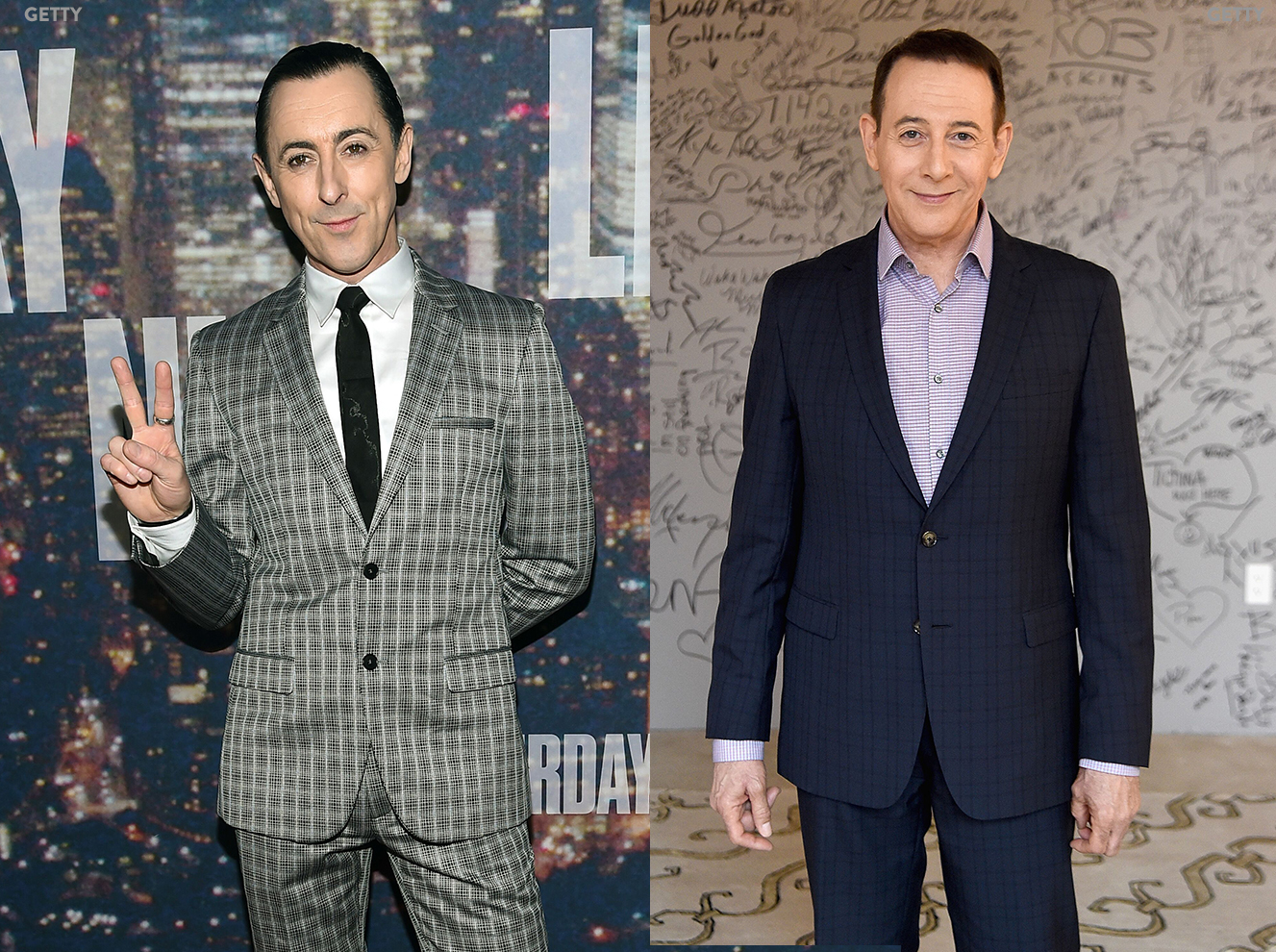 And now we'll end our list with the most similar-looking celebs that often get mistaken for each other. We'll give you a couple of minutes to decide whether it's the same person in both pictures. Is that's the real-life version of The Parent Trap or It Takes Two? Guess we shouldn't be surprised if it turns out that they were separated at birth and reunited at some drama school. Crazy resemblance, right?!
Let us know which celebs look the most similar to you. Who are the top doppelgangers in Hollywood? Whose similarity stroke you the most?