Umbrella Academy Cast's Real-life Couples
This year, Umbrella Academy has become the most popular superhero TV show, outpacing even the Arrowverse. While we are waiting for season 2, we've got time to learn more about the actors behind our favorite characters. Who's the heartbreaker? Whose wife was the choreographer of the amazing Dance Like No One's Watching? Which cast member is the most loyal fan of the Umbrella Academy comics?
Let's find out!
Tom Hopper as #1 Spaceboy (Luther Hargreeves)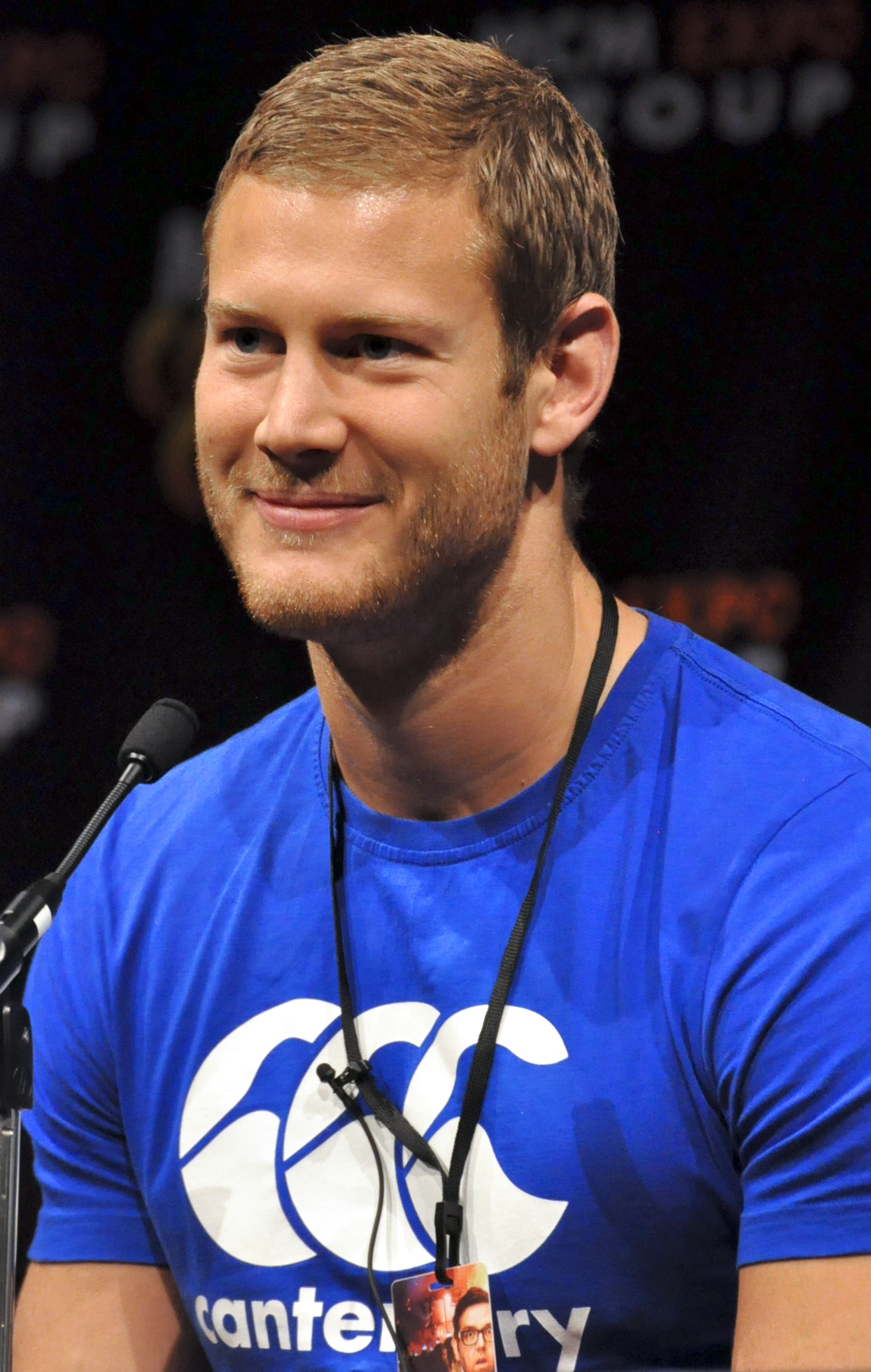 If while watching Umbrella Academy you had a feeling you recognized Luther's face, then you're definitely a fan of GoT. It's hard to forget the scene, where proud Dickon Tarly and his father are being burnt by the Dragon after Daenerys's order. Apparently, this role has not only impressed viewers but also the producers of Umbrella Academy, as Tom Hopper became the first person who was cast for the role in the show.
Super strong. Super lonely No.1. That's how we remember the huge and clumsy Luther Hargreeves.
The actor has always been fond of sports, but starring in Umbrella Academy was a great challenge for him as he had to gain a lot of muscular weight.
"I went through the process of trying to get huge, and then they decided at the last minute it was gonna be too complicated to get it to look right, so they did the muscle suit. I was like, "Ugh, I've been eating fifteen meals a day for this!" said the actor.
Maybe Tom is somewhat similar to his character, but the similarity is not loneliness. On the set of Black Sails, Tom met the charming actress Laura Higgins and just a few months later the couple decided to tie the knot. They have two kids - a son named Freddie Douglas Hopper and daughter Truly Rose Hopper. Just look at Tom's Instagram. If you aren't touched by his cute family pictures, then you have no heart.
Did you know that Tom's muscular arms have their own Insta account? It has just 2000 followers but we are certain this number will increase!
David Castañeda as #2 The Kraken (Diego Hargreeves)
Are we the only ones who think David Castaneda, who portrays the Kraken, looks a lot like Jensen Ackles, better known as Dean from Supernatural? It's not just his facial features - it's his reckless abandon as well!
Before starring in Umbrella Academy, which became a breakthrough for him, the Mexican actor managed to appear in a few episodes of Jane the Virgin.
According to the actor, he had no idea about Umbrella Academy comics when we came to audition. "I was just trying to get my next job to be honest with you," the actor revealed. The role of the superhero required weeks of training to master the show's fight choreography, as well as his character's powers and knife abilities, so the actor had to put in a lot of effort.
"Six weeks prior to shooting, I started training," he says. "When I got to Toronto, they set me up with Tommy Chang, the fight coordinator, and throughout the seven months, on my days off, I'd go to the Dojo and fight with Olympians'.
The training was efficient. David did his own stunts when taking on Diego's knife-throwing skills and wore real knives on set.
Did you know that the end of season 1 was unexpected, even for the cast members?
"You know what, I'm as lost as you guys are at that moment," Castañeda told TheWrap. "Because, obviously, when we were shooting the last episode [showrunner] Steve Blackman didn't even give us the last page of what was gonna happen until pretty much the day we shot it."
As for the actor's personal life, it's well-guarded. We couldn't find any hint about either his current relationship or his past ones. It's hard to believe that such a hot guy can be alone, so we'll be waiting to find out some news from paparazzi who won't miss the opportunity to find out the latest tea about the star.
Emmy Raver-Lampman as #3 The Rumor (Allison Hargreeves)
Another Umbrella Academy star who is guarding her personal life. Maybe she's used her supernatural powers to hide from people's eyes?
Before becoming #3, the actress Emmy Raver-Lampman spent almost a decade in theater, on Broadway, and with national touring companies. But one day she decided to try out an on-screen role. "I was a complete fish out of water working in a media that was new to me," Emmy said. 
"I sent in an audition tape. For five-a-half months I didn't hear a thing from the producers. Then I get a call out of the blue asking me if I could come in for a camera test the next day. I did my camera test and found out two days later that I got the show."
During the filming, the actress made friends with Tom Hopper.
"We talk almost every other day if not every day," she shared, "even though he lives in London and raising two babies and life is crazy.'
Emmy is also on great terms with her other co-star, Ellen Page. "Ellen and I have become really close," the actress revealed. "We all hung out a ton in Toronto going out to brunches and karaoke and seeing movies and sporting events. We just really got along great and still do."
It's awesome to have good friends, isn't it?
Robert Sheehan as #4 The Séance (Klaus Hargreeves)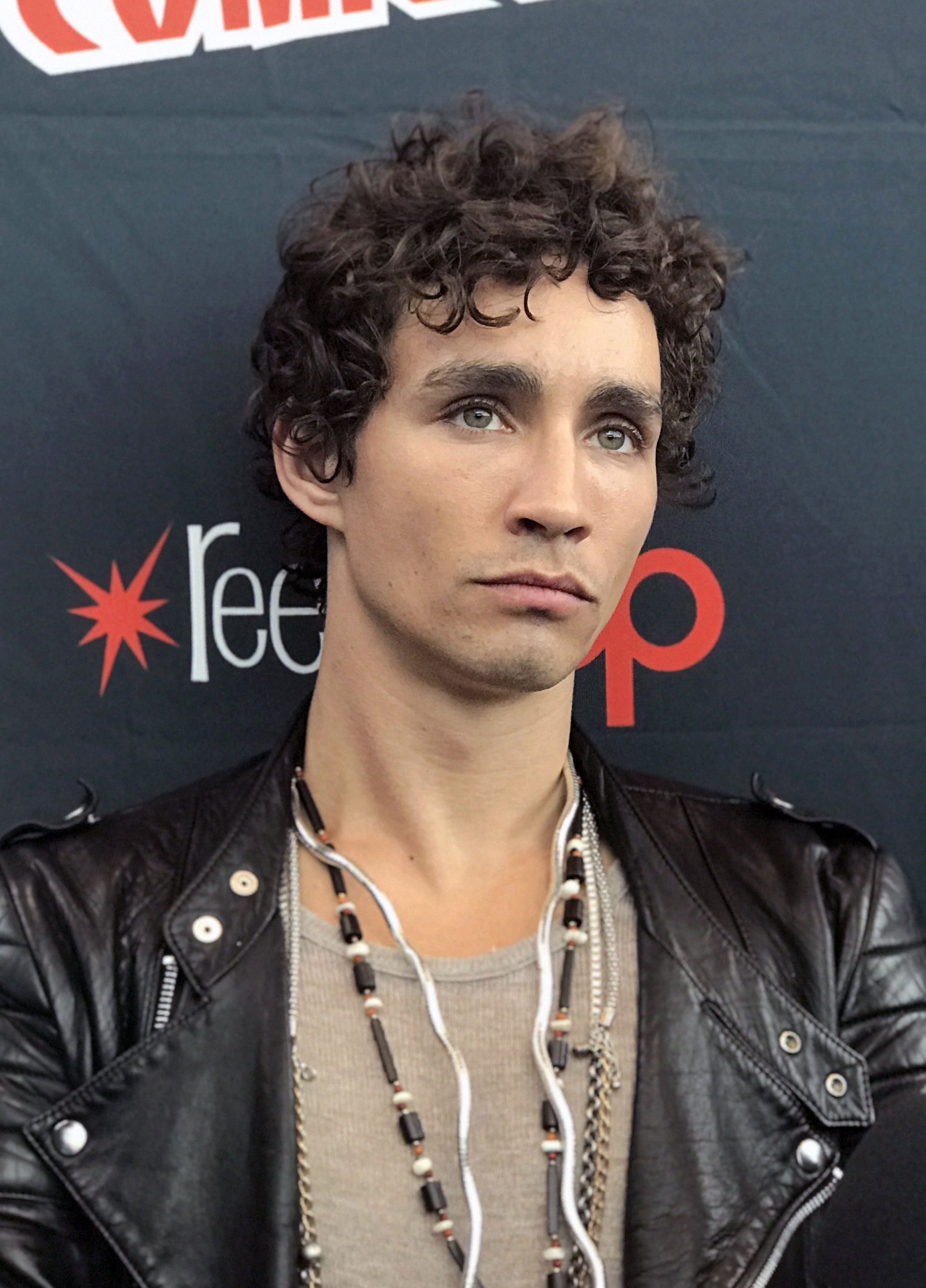 If you watched the British TV show Misfits about the troublesome teenagers who got supernatural powers, then you should definitely remember the provocative and irritating Nathan. Perhaps when the showrunners were looking for an actor to portray Klaus, they had no doubts that Robert Sheehan would be the ideal fit.
Unfortunately, when Sheehan read the script for episode 1, he wasn't really impressed.
"But then I had a chat with Steve Blackman about where the show goes and what happens to Klaus and the sort of very transformative journey that he goes on, and it all sounded completely bonkers and interesting and original, and I said, "Let's do it," the actor later shared
However, Sheehan kept worrying about his character's sexual orientation.
"Like it or not, if your character is labeled as a 'gay character', then that label becomes defining and it kind of reduces all else about the character," the actor said. In real life, Sheehan has openly spoken about experimenting with his sexuality when he was younger but ultimately identifies himself as heterosexual.
"I think it would be irresponsible not to question my sexuality," he told Hot Press. "I had a couple of experiences when I was younger with dudes where I tried it, experimented, to see if it did anything for me. And it didn't."
For a few years, Sheehan dated actress Sofia Boutella who is 6 years older than him. But last year the couple broke up. "Luckily, we're still friends. We still love each other a lot. We still acknowledge that, you know."
Recently the actor has revealed that he is ready to begin a new relationship. He also said that he would not let his stellar career get in the way of one day settling down and starting a family.
Aidan Gallagher as #5 (The Boy)
The role of 13-year old Number 5 with no name was played by the 15-year old American actor Aidan Gallagher Despite being so young, he's already managed to star in one episode of Modern Family and landed the leading role in Nickelodeon's Nicky, Ricky, Dicky & Dawn.
Unlike his co-stars, who haven't even heard about these comics, when Gallagher went to audition to play Number 5, he was a huge fan of Gerard Way's Umbrella Academy graphic novels.
"I get to play a 58-year-old time-traveling assassin, who comes back from the future to save the world from the apocalypse," the 15-year-old actor told UPI. "This was a dream role for any teen and, for me, it was the role of a lifetime."
"For this role to come along only a month after my comedy series ended was like winning the lottery," he said, adding the sarcasm and irony for which his previous character, Nicky, was known, came in handy when bringing to life the character of Five.
Can you believe that this teenager manages to not only be a successful actor but also to get an education and do music? Gallagher is a great piano and guitar player, he is also a singer.
"Music expresses how I'm feeling and what I'm thinking, [and] acting is just something that I enjoy and have been very lucky with," he elaborates.
If you think that the young actor doesn't have any free time for his personal life, then you're wrong.
We don't know how he does it, but his personal life at 15 years of age is somewhat more interesting than of many 30-year olds. In 2017 Gallagher had been dating the redhead beauty Hannah McCloud for about a year. She became known as young Louise in ABC drama series Revenge. Afterward, Aidan had a fling with a girl called Trinity Rose who is a self-described singer and songwriter.
However, when she shared the actor's picture on her Instagram Trinity called him "bestie" and "friend".
Lately, Aidan has been said to be dating the actress Sadie Sink who portrays "Max" in Stranger Things. However, neither of them has openly talked about their relationship, hence, it would be sort of inappropriate to call her his lover. It seems that there will soon be another heartthrob in Hollywood.
Justin H. Min as #6 The Horror (Ben Hargreeves)
Despite the fact that in season 1 of Umbrella Academy Ben only appears as the ghost, we can't leave the actor Justin H. Min behind. Besides, the rumors are that in season 2 we'll see his supernatural powers as they are.
This role is the greatest of the actor's career so far as he's only got a few episodes in CDI: Cyber, Pure Genius and Faking It. In a recent Instagram post, Justin revealed that landing the show was "the biggest secret" he ever had to keep.
Ben was so under wraps that friends and family thought Justin was "taking a semester abroad" in Toronto. Along with his career in acting, Min is a photographer and has carried out a number of projects.
Unfortunately, we couldn't find out anything about the actor's private life. The only thing we want to note is that he is very close to his family, as his Instagram is full of pictures with his mother, siblings, and nephew. So sweet!
Ellen Page as #7 The White Violin (Vanya Hargreeves)
Ellen Page has been acting since she was 10 and over all these years she's accumulated an impressive number of roles and awards, including Golden Globe and BAFTA for the leading part in the movie Juno, where she portrayed a pregnant teenage girl.
A few years ago, there was a rumor that she was dating Alexander Skarsgard, who she'd met on the set of The East. There were plenty of great discussions about this couple on the Internet.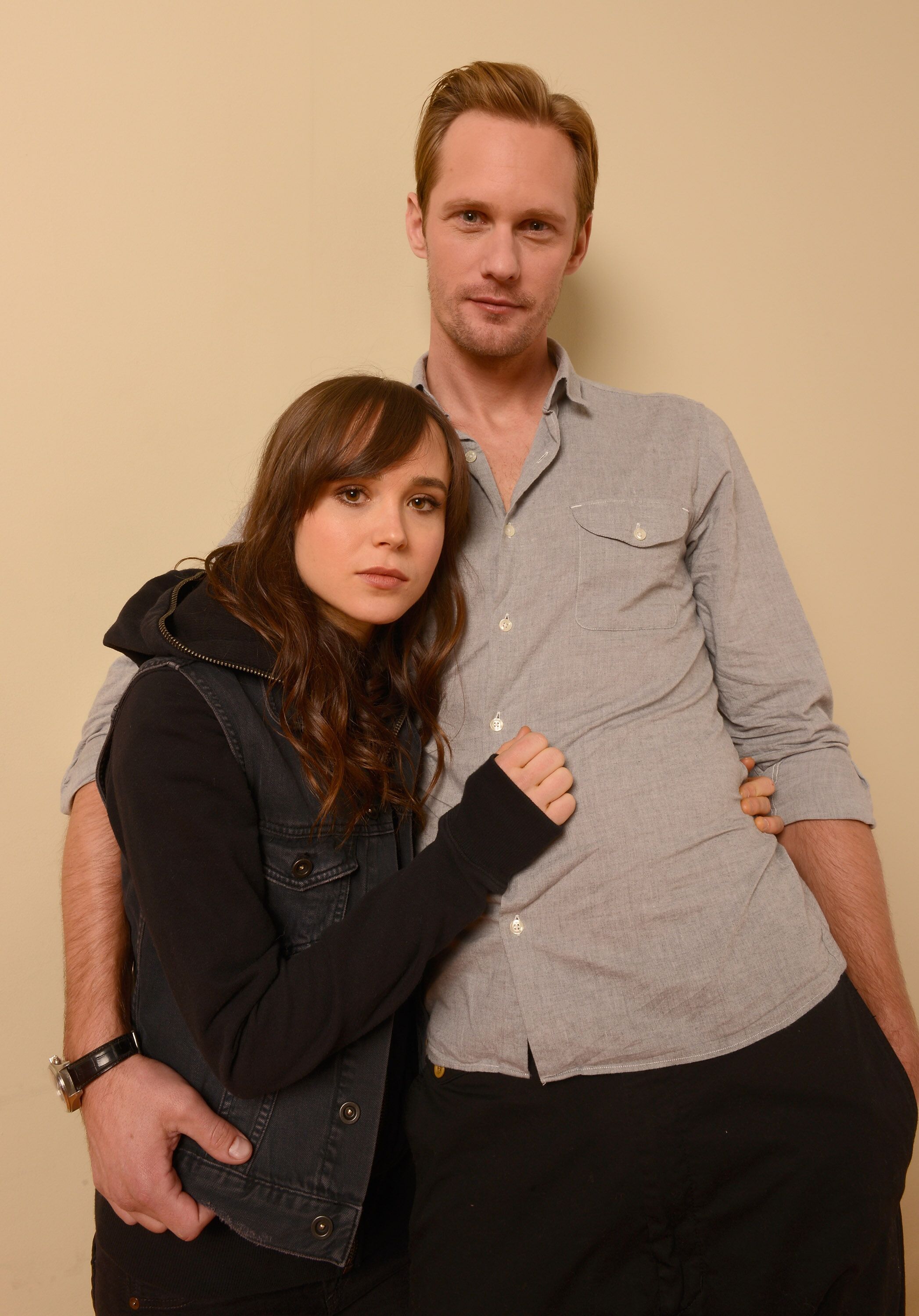 But in 2012 Page made an announcement and everything became clear. The actress came out at a Human Rights Campaign event for counselors of young LGBT people in Las Vegas. The actress admitted that she lived something of a double life before coming out.
"I felt, let's just please be done with this chapter of discomfort and sadness and anxiety, and hurting my relationships, and all those things that come with it," she said.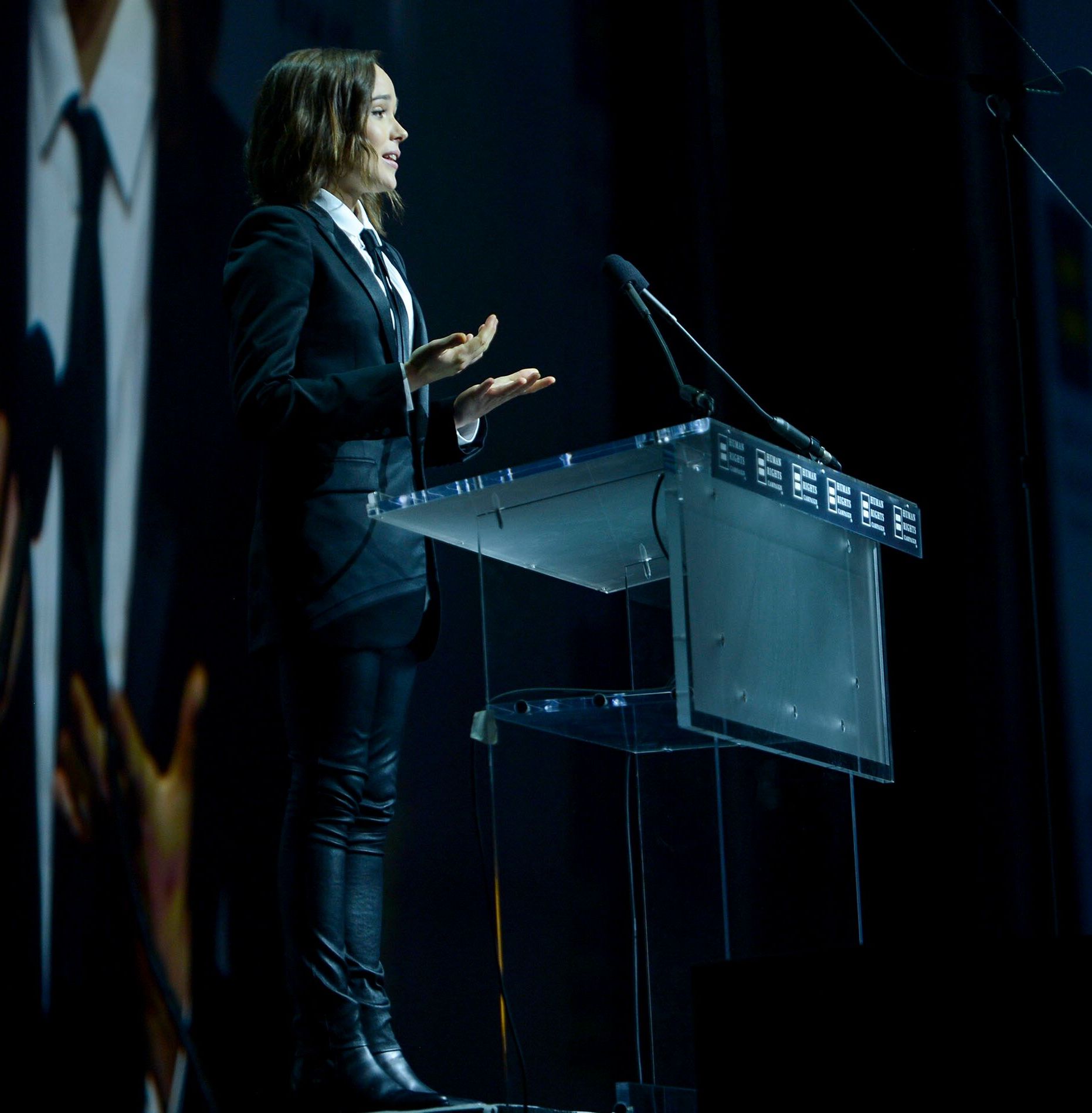 Alexander Skarsgard congratulated his co-star on such a brave decision. "I'm extremely proud of her for being so strong and coming out and helping other young girls and guys out there. She's a great inspiration for other people. And the way she did it was so eloquent, so well-spoken and she's so intelligent."
After that, Page no longer kept her relationships secret and often appeared publicly with her girlfriends. Some of her famous partners included Clea DuVall, Shailene Woodley, and Samantha Thomas.
Last January the actress surprised her fans with an unexpected Instagram post in which she revealed that she got married
"Can't believe I get to call this extraordinary woman my wife," the actor wrote. This post included a photo of two almost identical looking hands adorned with their respective wedding bands gently touching. Dancer and choreographer, Emma Portner, whom she had only been with for a few months, turned out to be the one.
What's interesting is that Portner has also worked on Umbrella Academy. She choreographed that beautiful dance that was so experimental because Tom Hopper didn't even know how to dance. So we can assume that the girls meet there and nothing could stand on the way of true love. 
Who is your favorite Umbrella Academy cast member? Are you looking forward to the second season as much as we do? Let us know in the comments!