RuPaul Drag Race Winners Life After the Show
Which RuPaul Drag Race winner has kids? Why was Tyra Sanchez banned from Drag Con 2018? Whose win was compromised by fans because of their friendship with Mama Ru? And why did Sharon Needles feel guilty for her lover Alaska?
It's time to find out!
Season 1 - Bebe Zahara Benet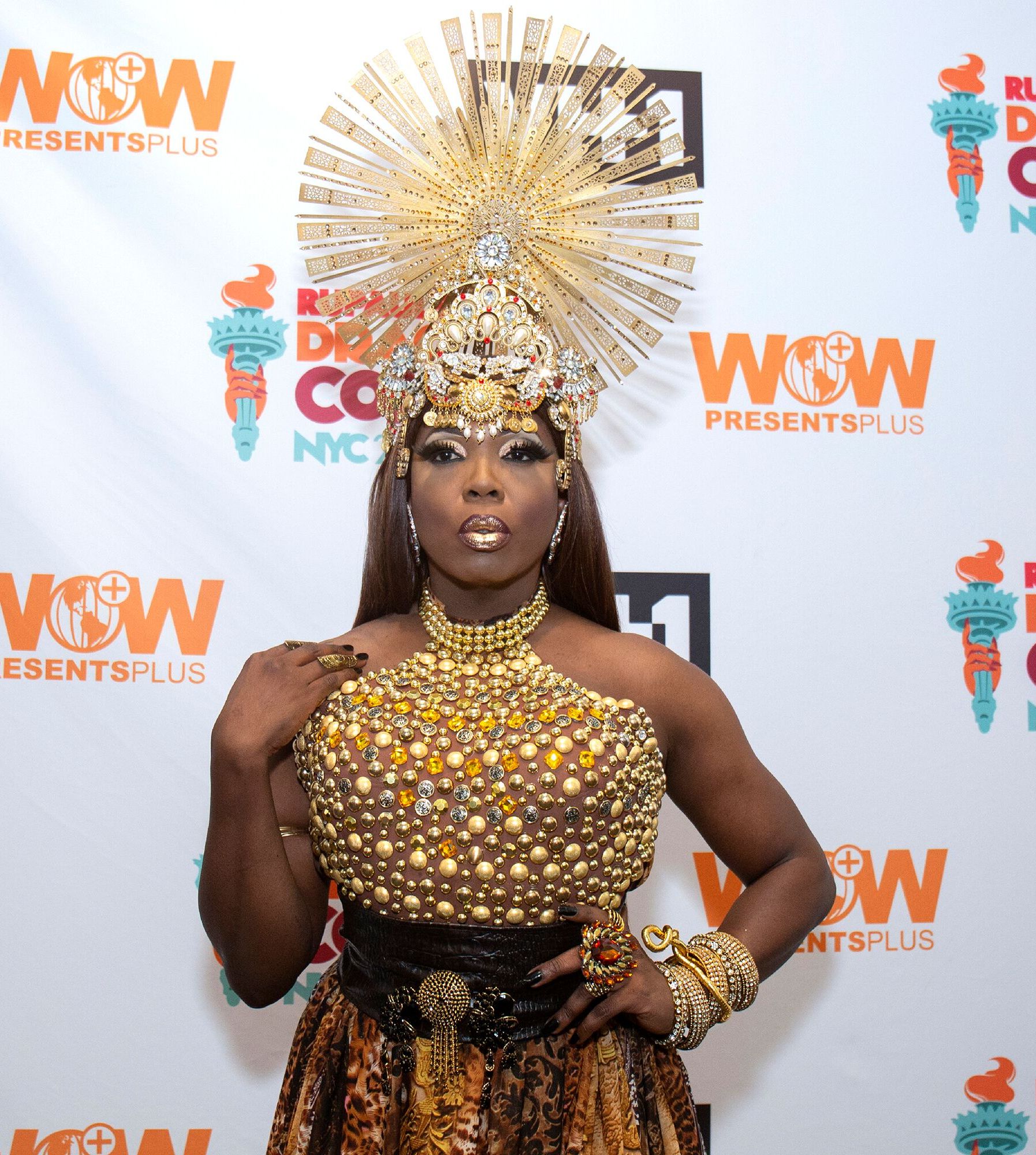 Nea Marshall Kudi Ngawa, or as we better know her - Bebe from Cameroon, was the very first Queen to win Drag Race AND our hearts in 2009. Nea has been always into makeup and fashion from an early age. When her parents would leave home BeBe used to sneak into their room and play with her mom's dresses.
As the legend goes, his drag debut was during a fashion show in Paris, when he was asked to replace a model on the runway and… it went perfect! After her big moment of victory, RuPaul invited BeBe to star in the hit song Covergirl.
But BeBe has great songwriting talents of her own. You've definitely heard at least SOME of her hits like "Cameroon" or "Jungle Kitty".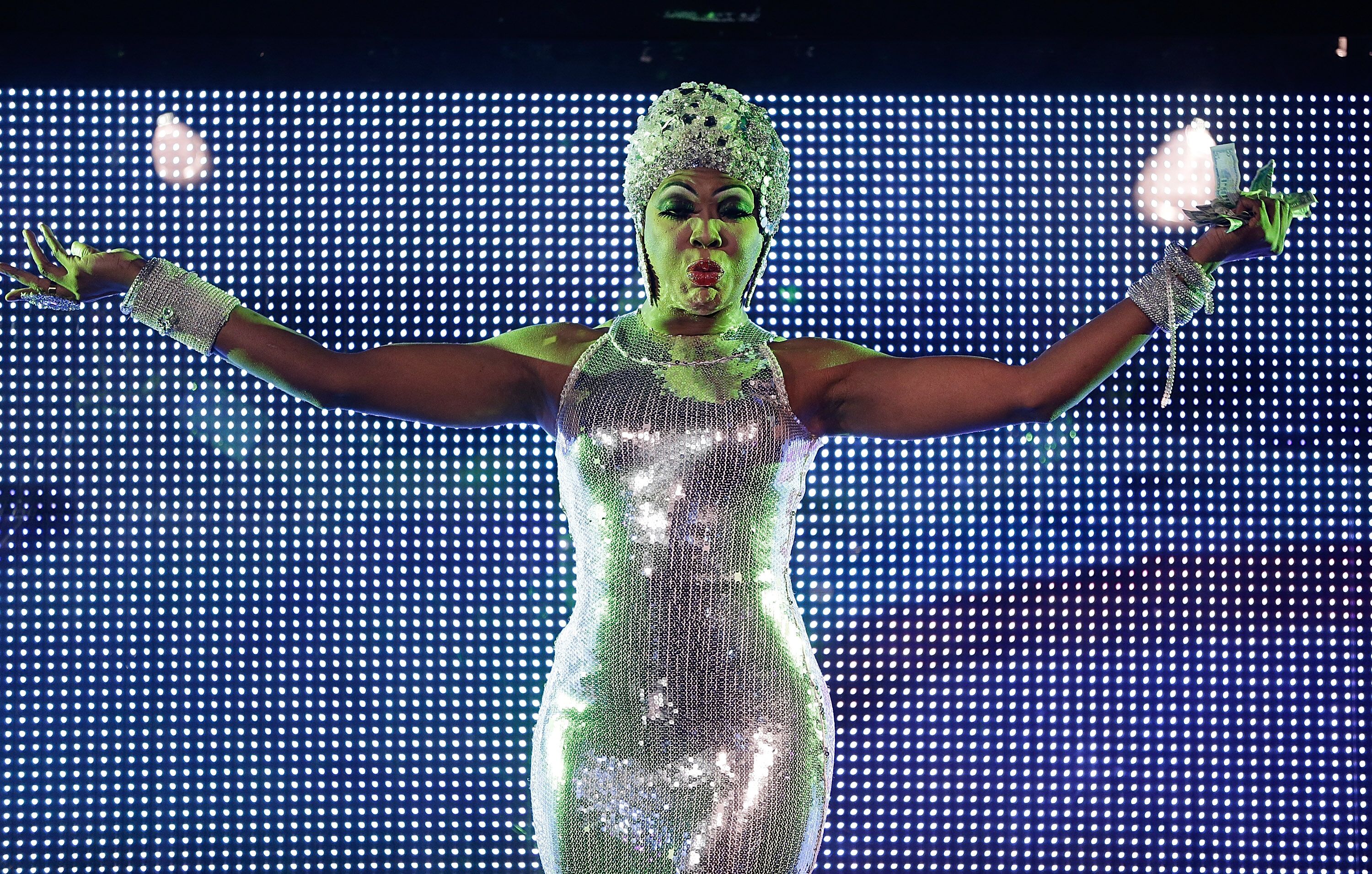 Last year BeBe launched a Kickstarter project to raise money for her autobiographical movie Being BeBe. It didn't take long for fans to help raise the money. Honestly, we can't wait to see the movie, especially since it's been rumored to be in production for 12 years! As the Queen herself said:
"I bring a lot of international influence, and right now I really feel like I'm ahead of the game."
Amen girl! You were the first one and will remain in our hearts forever!
Season 2 - Tyra Sanchez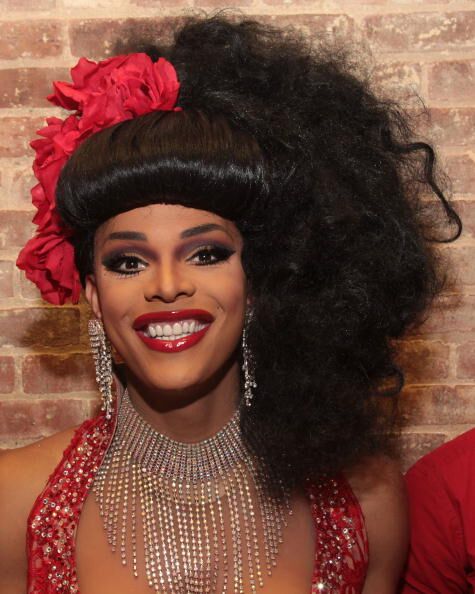 "The other Tyra" - as Mama Ru nicknamed Sanchez referring to Tyra Banks. But in our hearts she was the only one - with her old-fashioned, chic and glamorous style!
While some fans believe she looks like Beyonce, Tyra's real name is James William Ross IV. James has two sons, which makes him one of the only 4 divas in Race history to have kids, alongside Nicole Paige Brooks, Tempest DuJour and Mrs. Kasha Davis.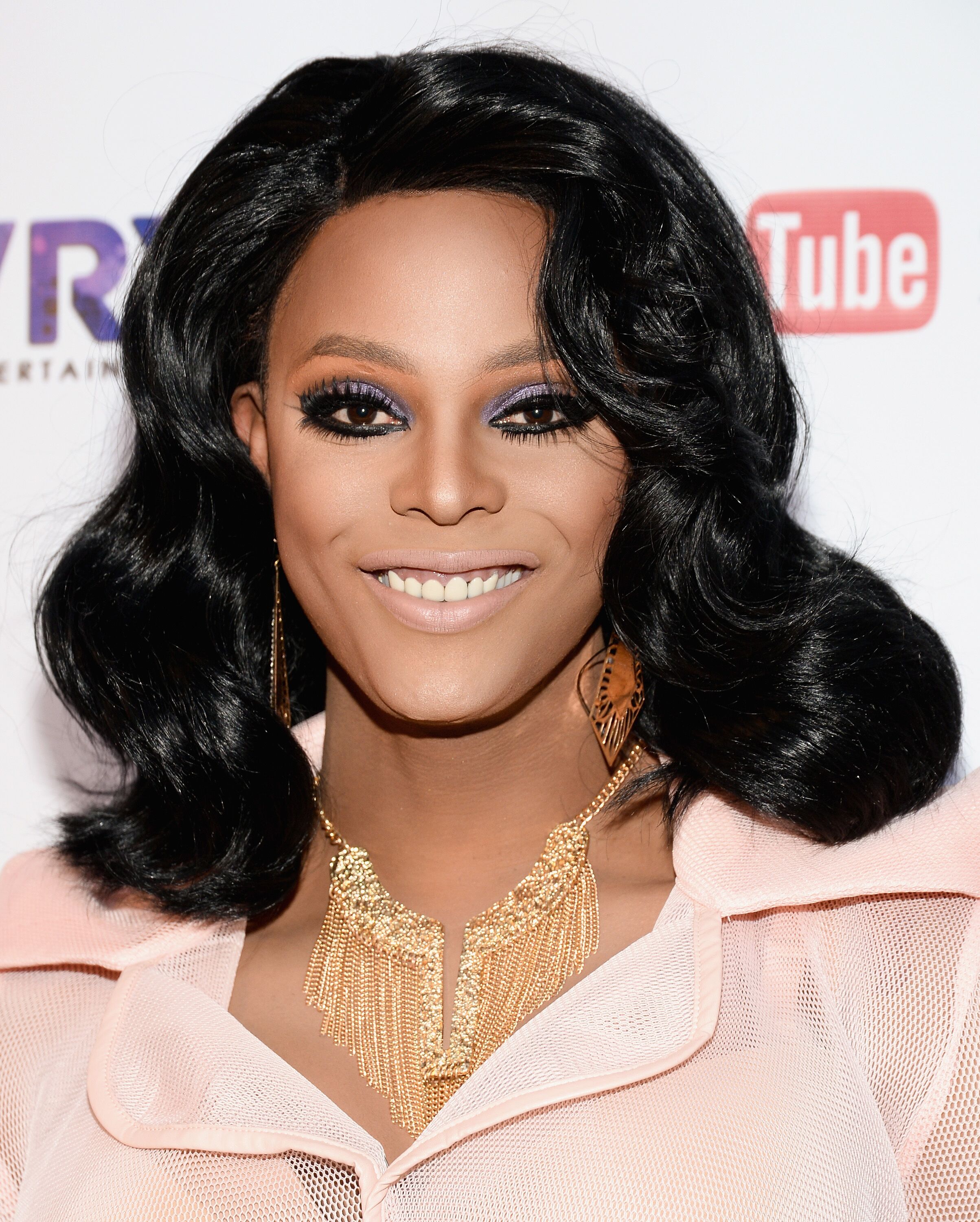 Back in 2012 Tyra also used Kickstarter to pursue her dream of filming Drag Dad, an autobiographical movie. She managed to gather $20,000, while she only needed $14,000. Unfortunately, there has been no news about the movie since then, so it looks like filming was shut down.
Tyra is the youngest winner of the Race, earning her crown at the age of 21! But this queen has cause quite the mess in media.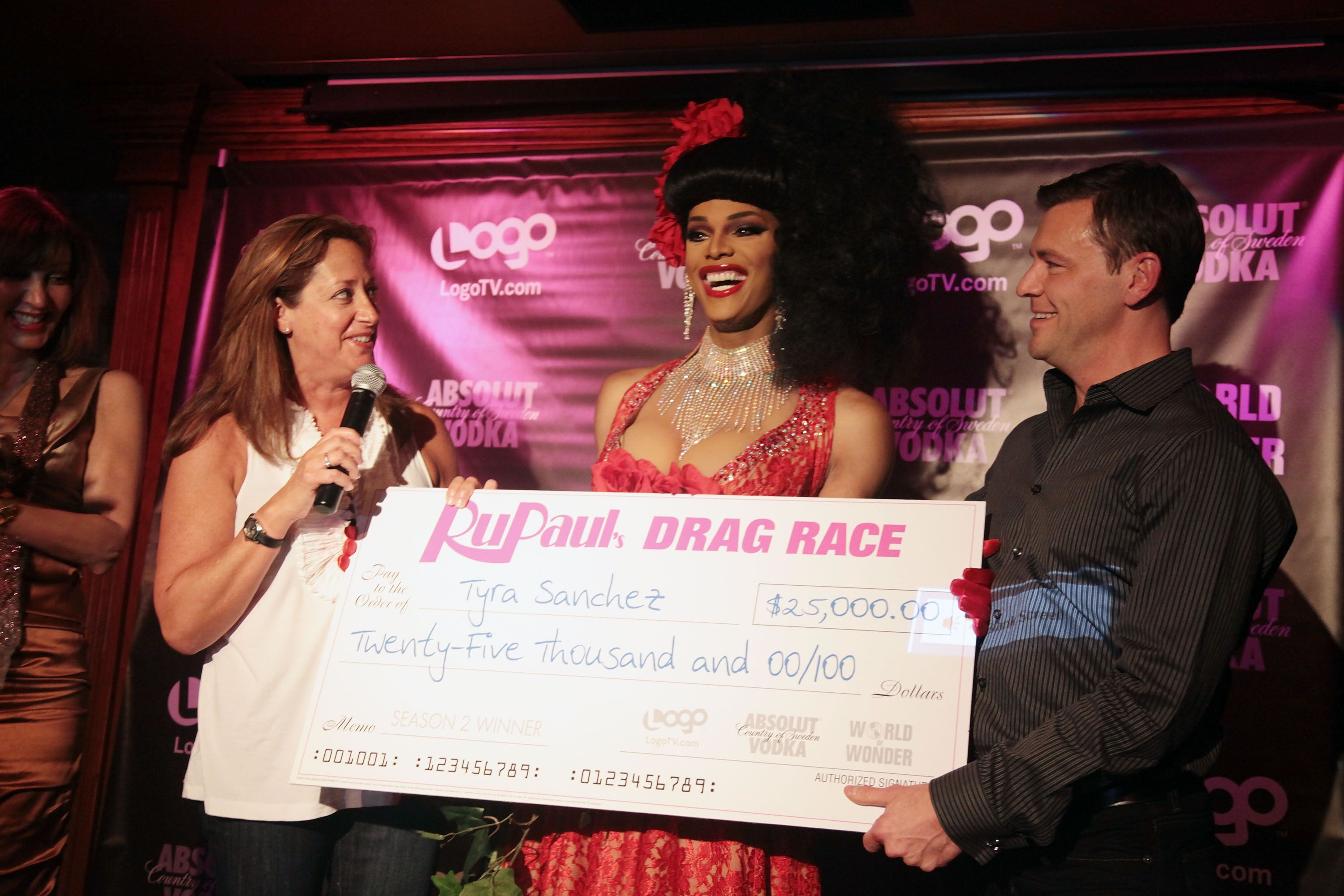 Remember when she posted fake news about Morgan McMichaels passing away and then later said she was just kidding? Or when she posted Tatiana's phone number and also intimidated her which lead to her banning from RuPaul's Drag Con in 2018. On top of that Tyra is pretty reckless with words on her Twitter, suggesting one of her fans kill himself.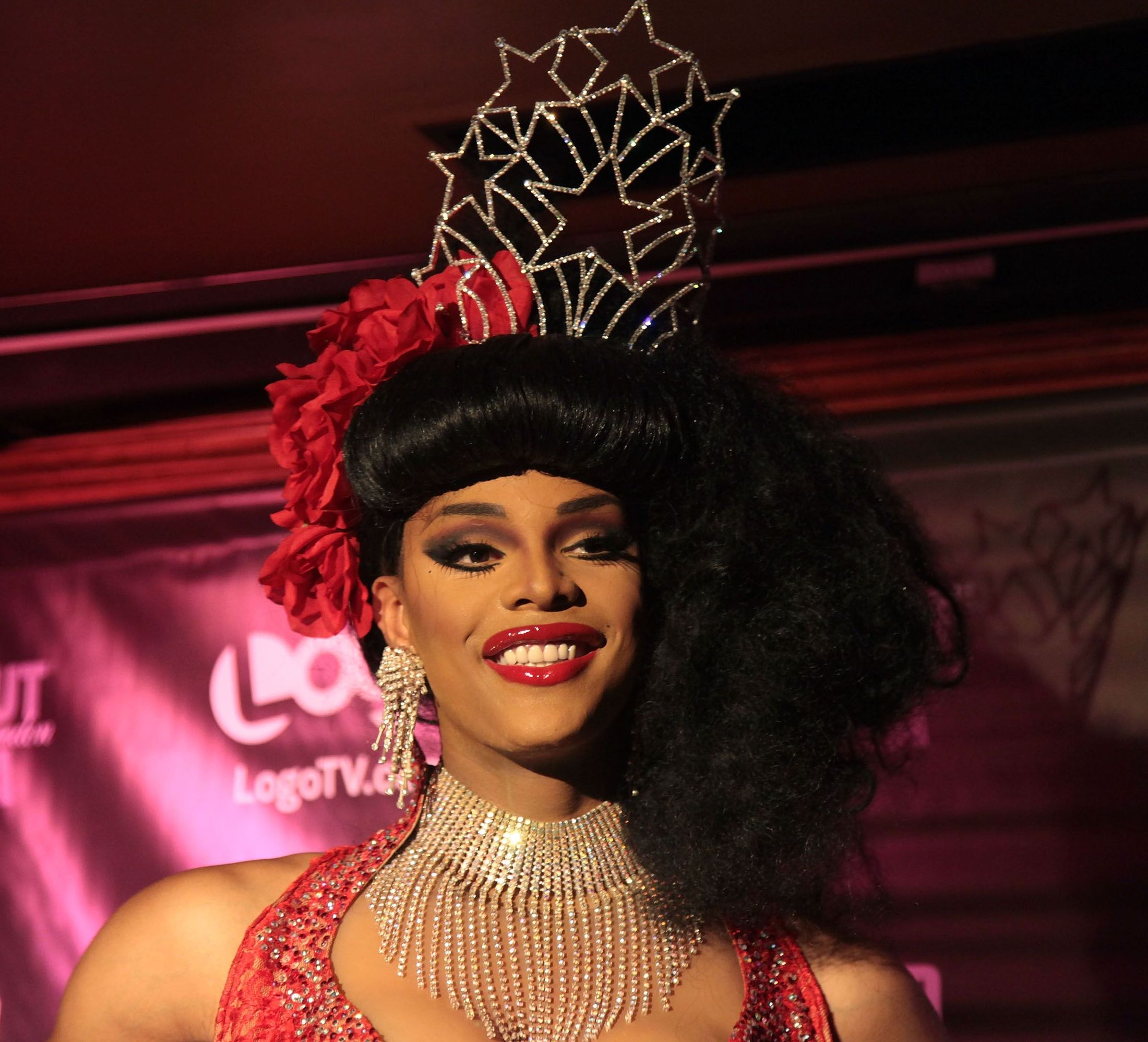 Many fans demanded to strip the scandalous Queen of her crown after that. But Mama Ru stood up for Tyra, though she clearly denounced her actions:
"Twitter is not the place for that. People don't get nuance on Twitter, you can't do irony on Twitter, people won't get it."
Though Tyra describes herself as: "America's Sweetheart." ... Maybe the queen needs a reality check ?
Season 3 - Raja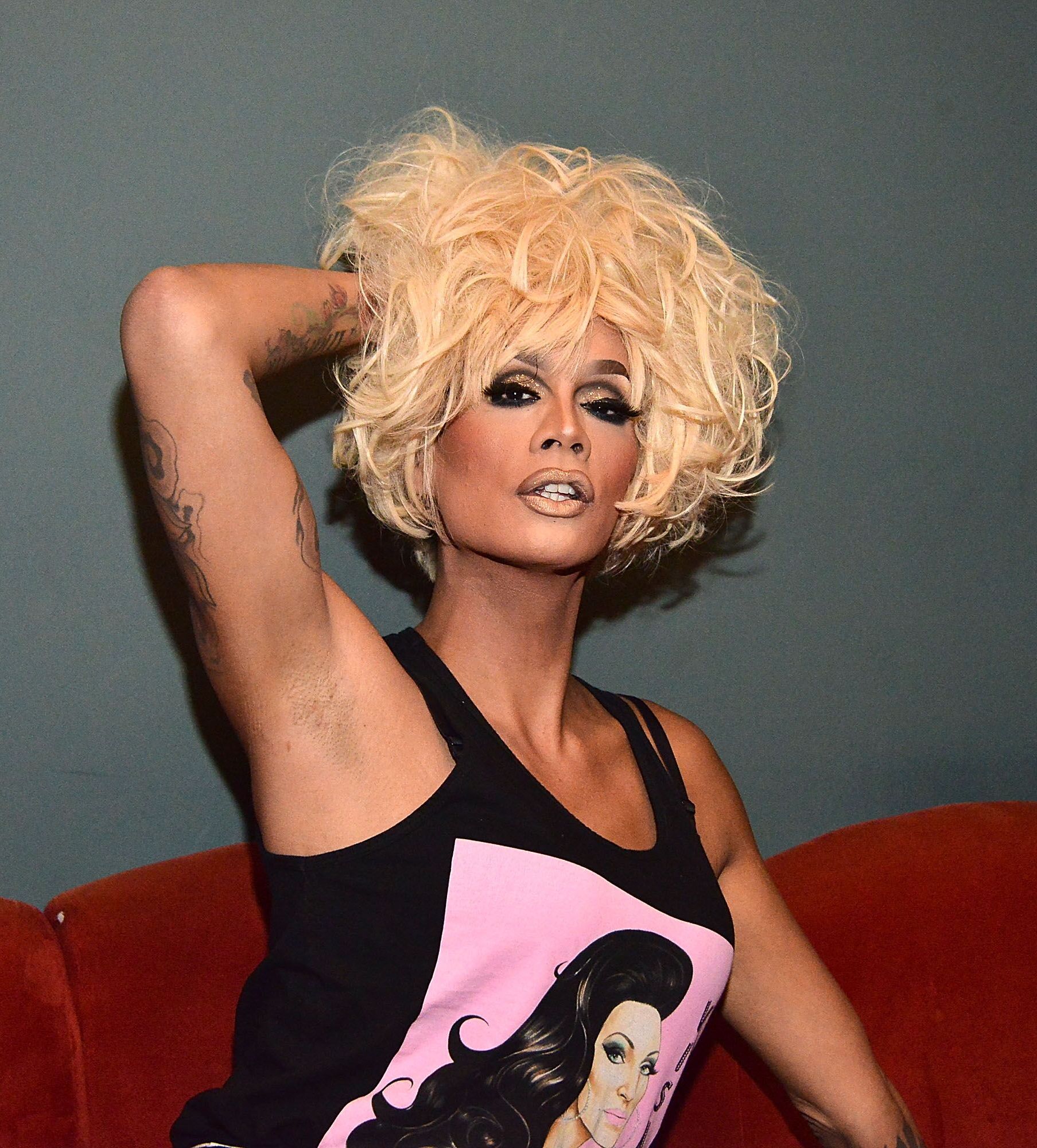 His passport says Sutan Ibrahim Karim Amrullah but we know him better as Raja Gemini.
In 2005, Raja became the head make-up artist on "America's Next Top Model". Sutan achieved a high appreciation for his makeup work, having big celeb names on his client list, like Pamela Anderson, Tyra Banks, Dita Von Teese, Twiggy, Iggy Azalea and of course Adam Lambert, for whom Sutan has been working for as a personal makeup artist since 2009.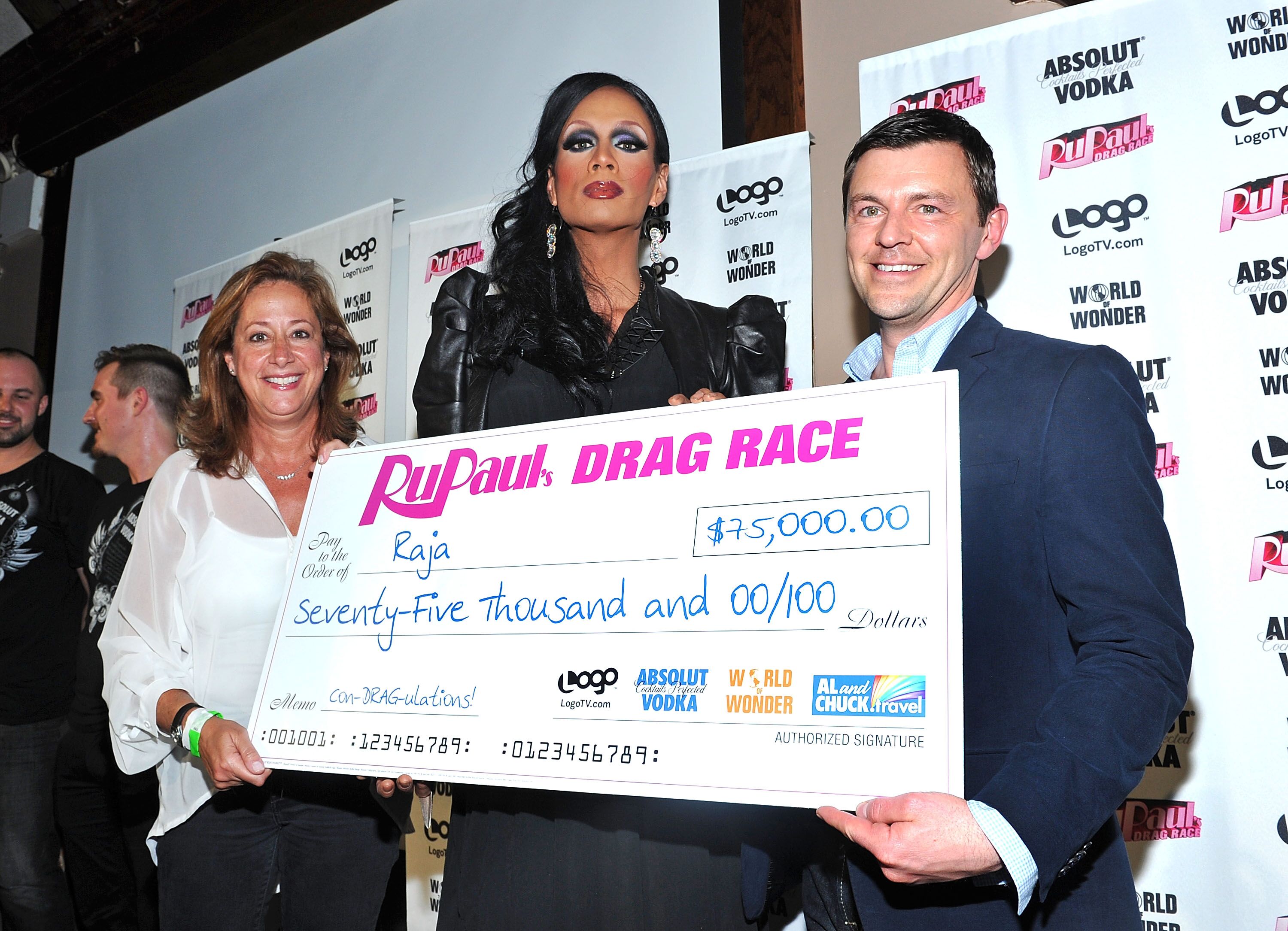 For her win, Raja received a lifetime supply of Kryolan makeup and a $75,000 dollars check, though some fans claimed that Raja's win was not fair, as she's friends with RuPaul. But just as many other fans we don't believe the conspiracy theory because this girl sure knows how to slay for real!
Today Raja is married and is extremely happy! She performs, works on perfecting celeb's makeup and still remains one of the greatest professionals in the US.
Season 4 - Sharon Needles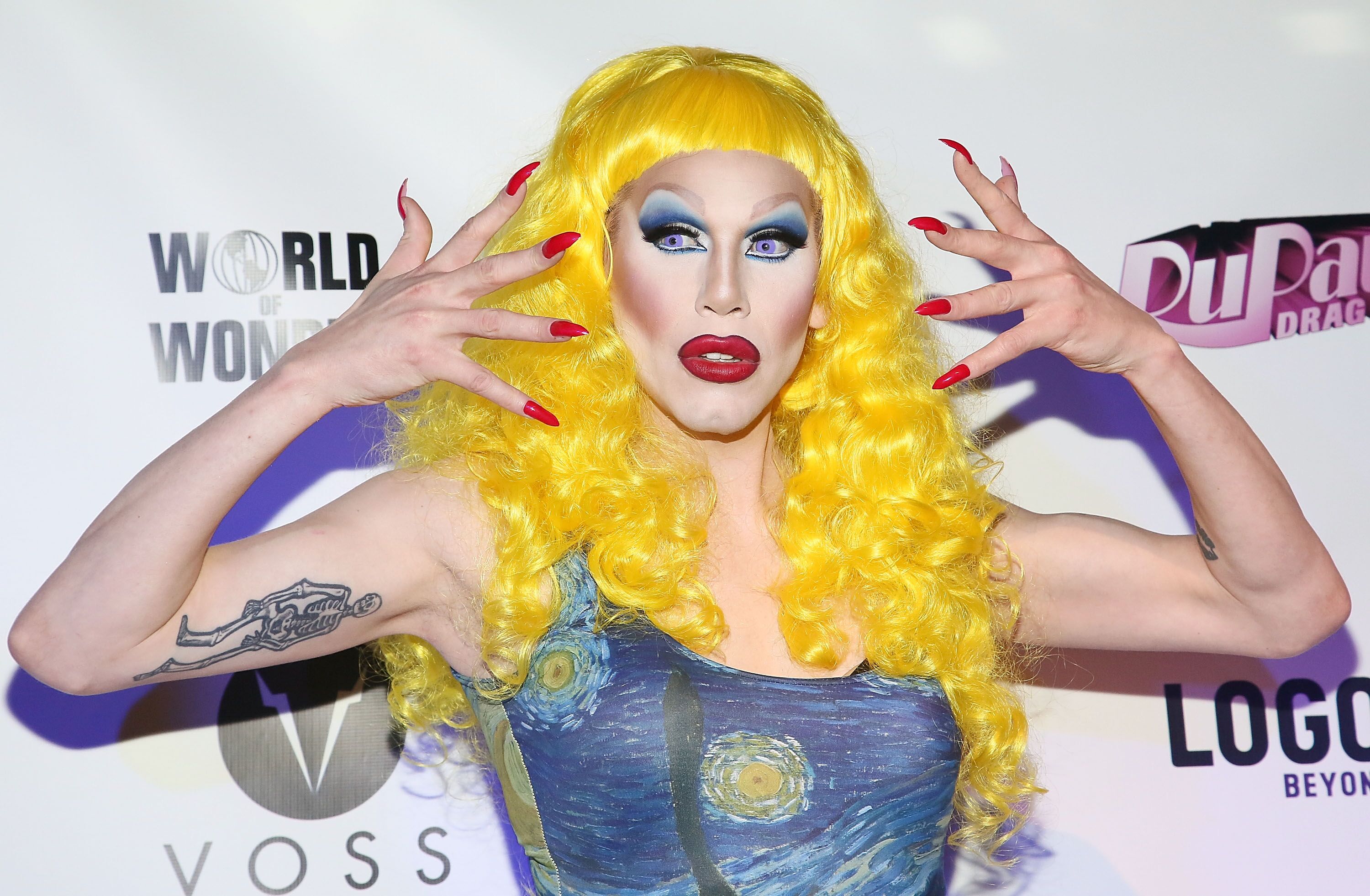 Eccentric, provocative and otherworldly! Sharon is the only Queen that won all 4 main competitions during her season. When Mama Ru called out her name in the grand finale, it was that rare moment when all the girls squealed "yes", supporting the winner.
Sharon had a long-running relationship with another Race contestant, Alaska, who tried to get on RuPaul for 4 years and managed to do it only on her fifth attempt.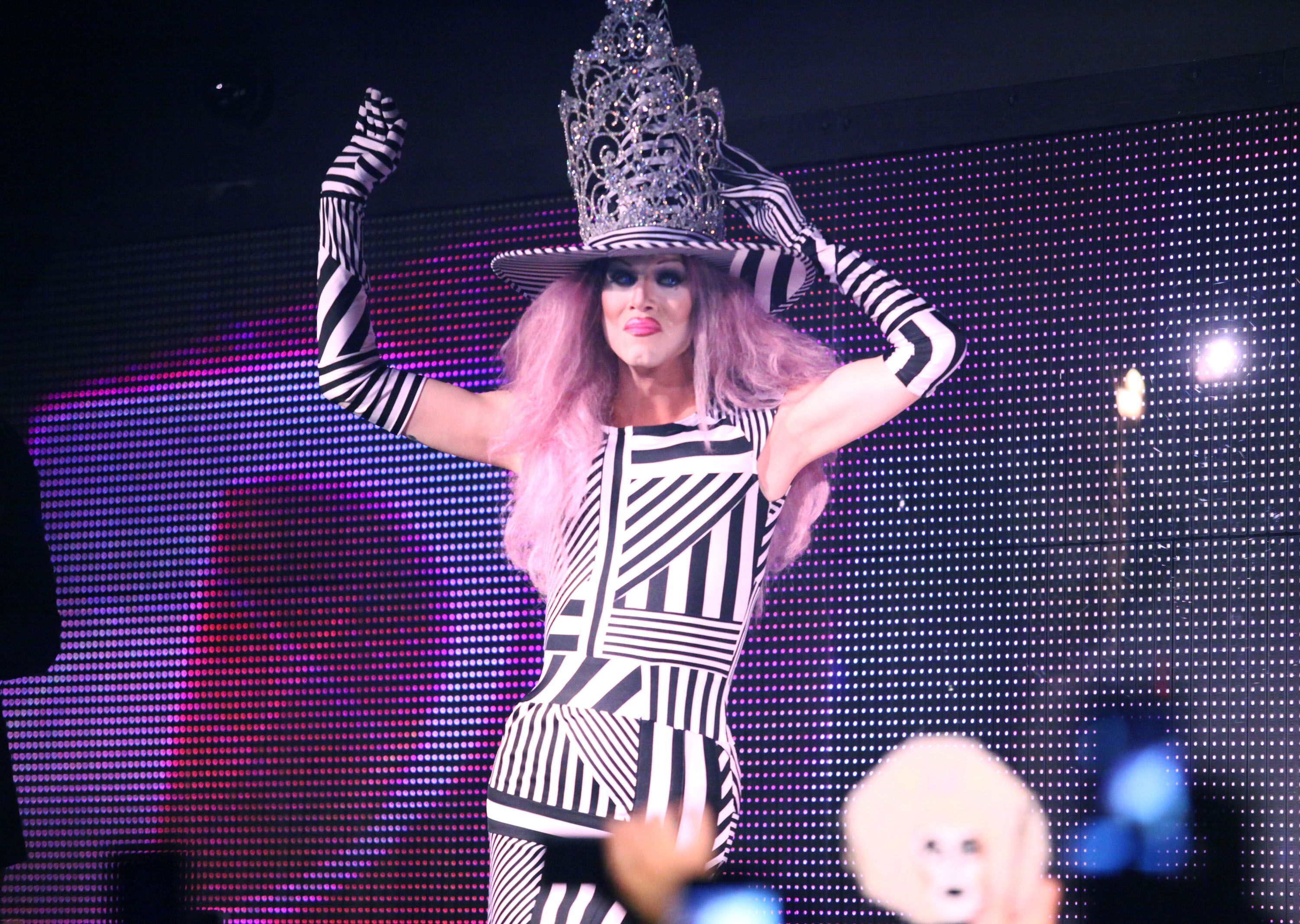 Sharon, on the other hand, joined RuPaul right after her first audition and it made her feel so guilty. Maybe that's what caused the couple to split eventually. Now, Sharon is engaged with an SFX makeup artist and it seems that she's finally happy! This year the number of her Instagram followers hit more than a million. Impressive, right?
"I have 'dignity looks' and 'paycheck looks'. Dignity is when I will not bend, for anyone. I don't care if I make a dollar, I'm doin what I'm doin. Then there's times the electric's about to shut off so I dress up like Lady Gaga."
Meanwhile, the Queen continues to conquer the best America's nightclubs with her looks to this day!
Season 5 - Jinkx Monsoon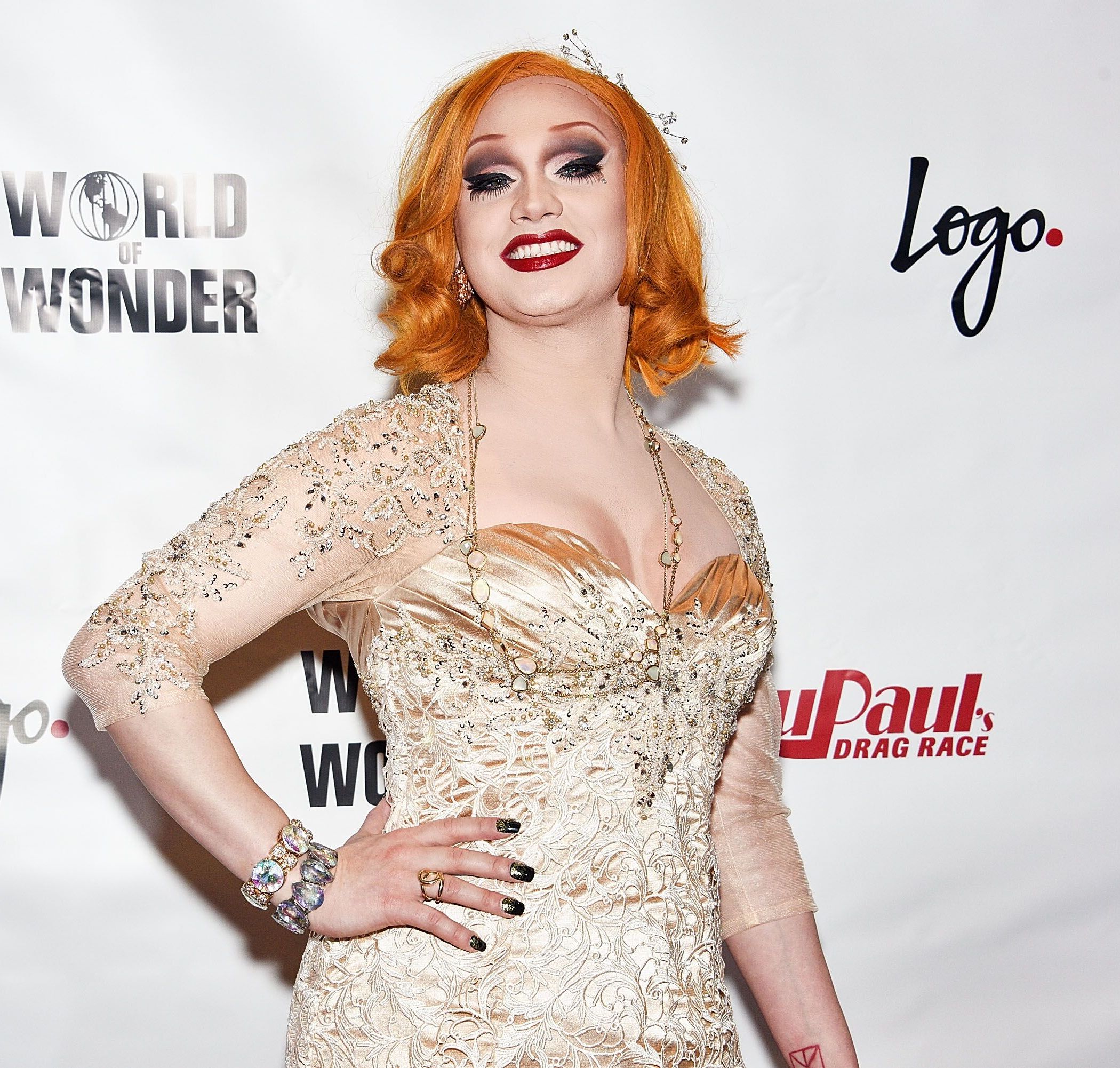 Million followers on her Insta page - million admirers' hearts in her purse. No one can describe Jinkx better than she herself:
"I am Seattle's premier, Jewish, narcoleptic, drag queen!"
Unfortunately, that's true - Queen Jinks suffers from narcolepsy but that didn't stop her from joining the Hall of Fame and winning $100,000. Inspired by Sharon Needles, Jinkx came to LA's auditioning from Seattle.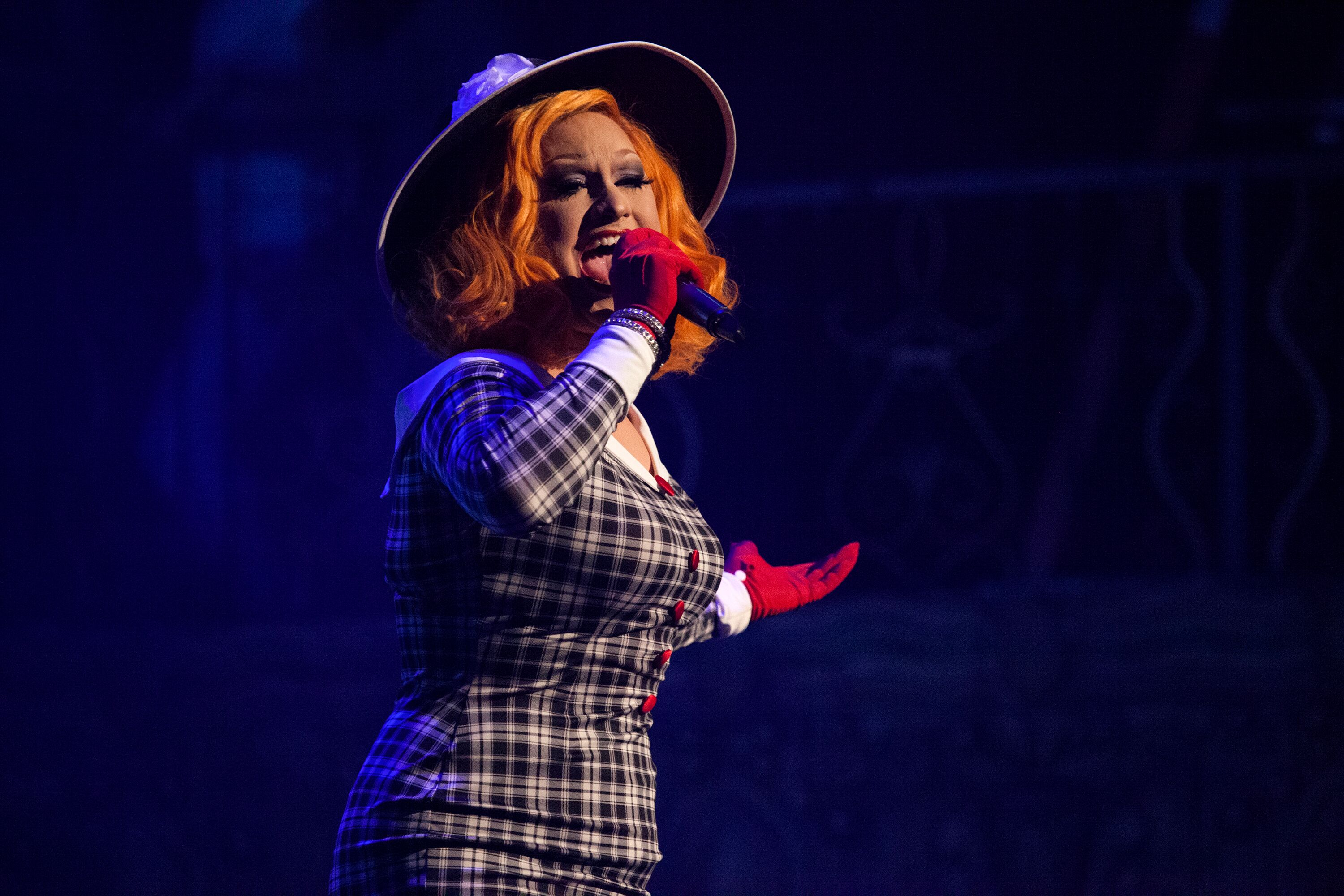 The diva sings extremely well and has leading roles in musical plays on her list, including "Spring Awakening", "Rent" and "Hedwig and the Angry Inch". In 2015, her autobiographical movie Drag Becomes Him was released. Jinkx also voiced over Emerald in the cartoon series Steven Universe and performed as a part of "The Vaudevillians" duo on Broadway.
The waggish diva has proven that RuPaul's Drag Race can be much more fun than just fancy outfits and a perfect catwalk on the runway. Ave the Queen! 
Season 6 - Bianca Del Rio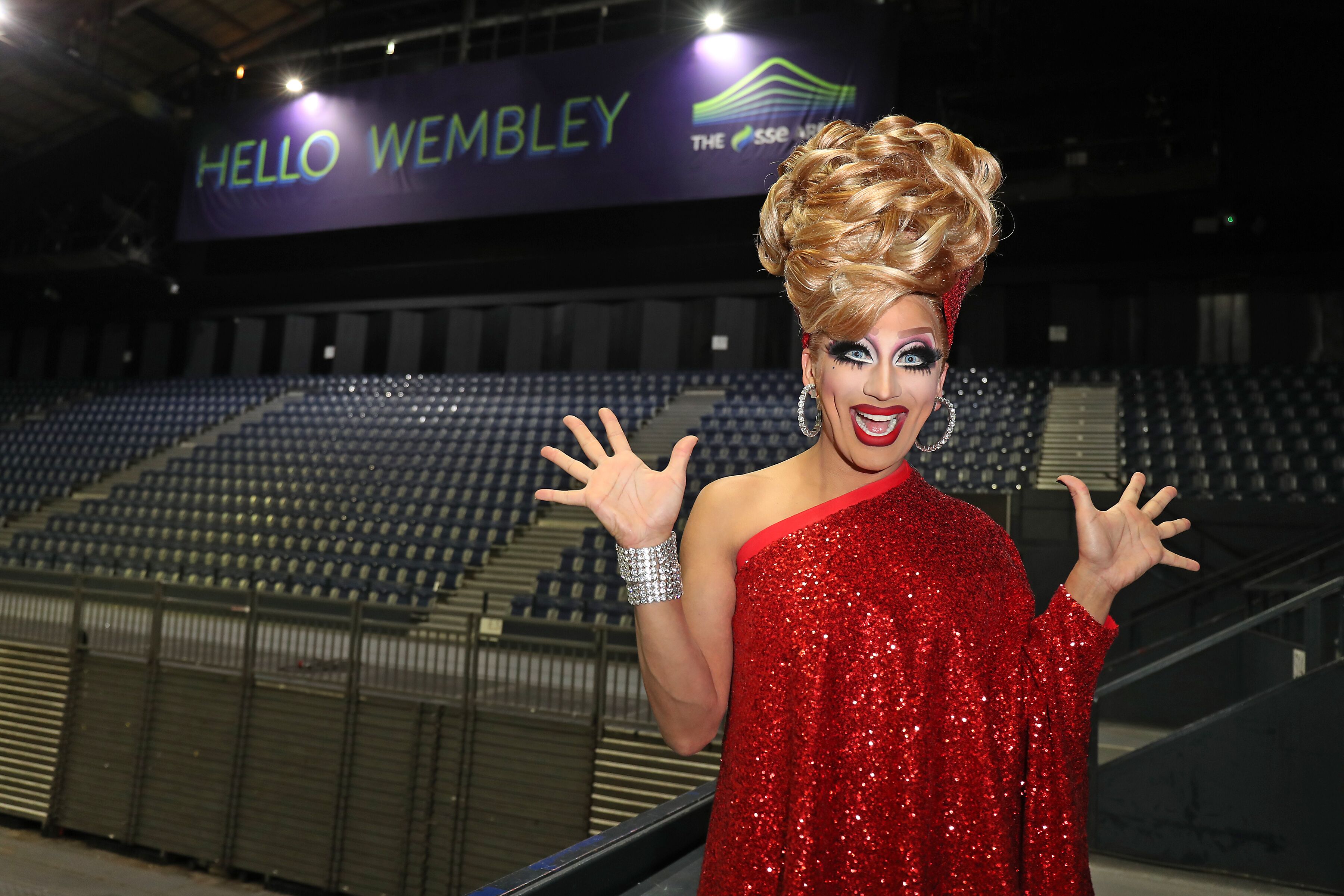 Moving on to Roy Haylock - an artist, comedian, performer, designer, and businessman better known as Bianca Del Rio. It's unbelievable but she has never had to lip-sync for her life!
The Queen is famous for her elaborate shade throwing and as she stressed more than one - she didn't come for friendship, she came to win! And win she did. She started her career as a Cher imitator.
And even though many divas were inspired by Cher, Bianca realized that she needed to figure something that would make her stand out and made a bet on comedy and we're so glad that she did.
Fans love Bianca sooo much and she's often referred to as the most beloved Queen winner ever! And we're inclined to agree! After all, she's adorable. 
The 8th episode was the best one fore Bianca, called "Queens of Comedy", leaving the other diva's far behind.
Bianca has also directed two movies about herself - Hurricane Bianca and Hurricane Bianca 2: From Russia with Hate. She also published a book "Blame It On Bianca" and even created her own makeup remover!
Maybe someday there will be a more witty and funny Queen but as Bianca says herself: "Not today, Satan, not today"!
Season 7 - Violet Chachki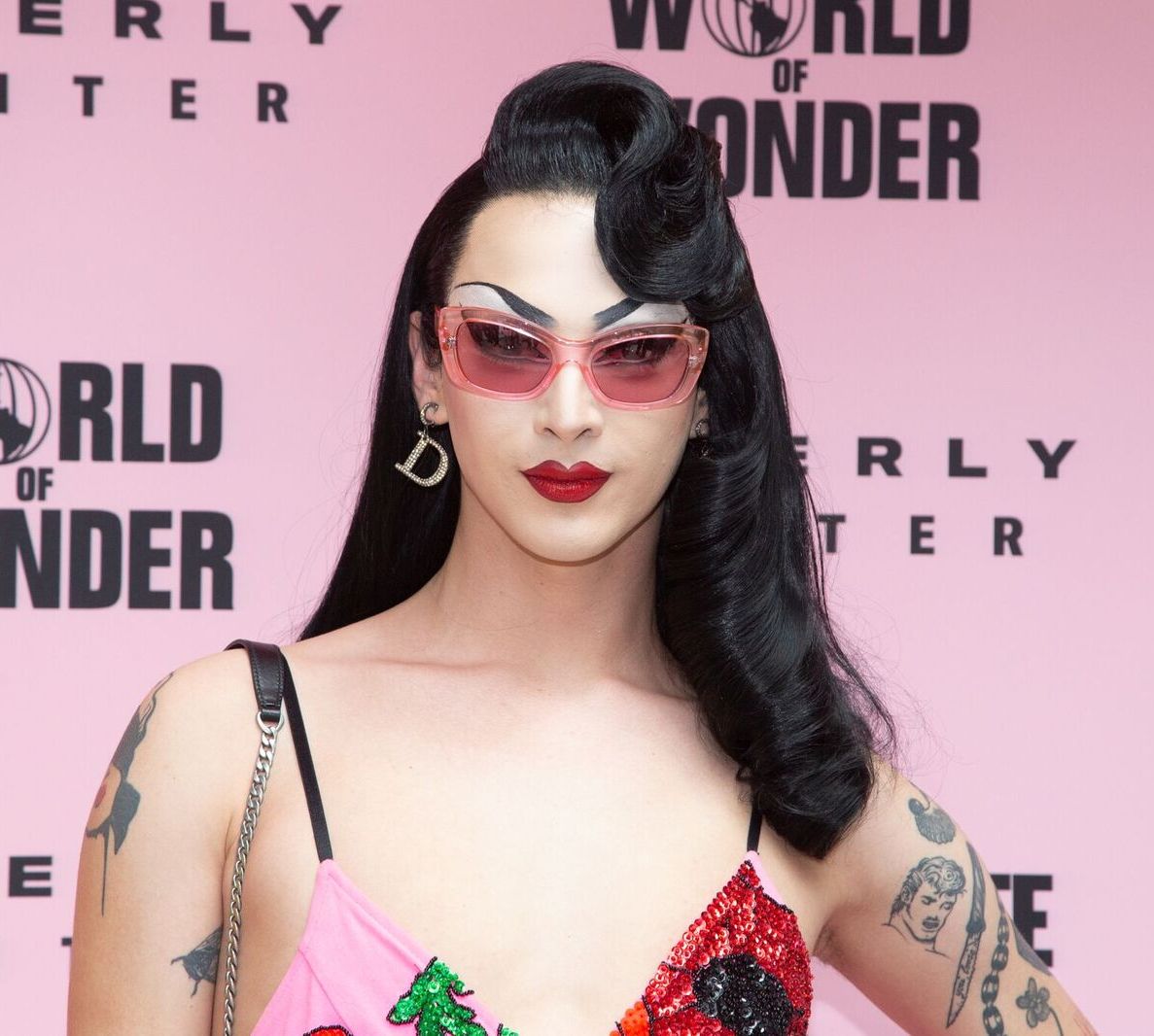 This sly and pushy diva paved the way to success at an early age, faking her ID to get into nightclubs to perform!!
In 2013, Violet was in the middle of scandal after taking part in the "Legendary Children" photo exhibition. Violet appeared naked on one of the photos, wearing only a gaff - special type of underwear used for tucking. Both pics caused lots of controversies and later had to be taken down.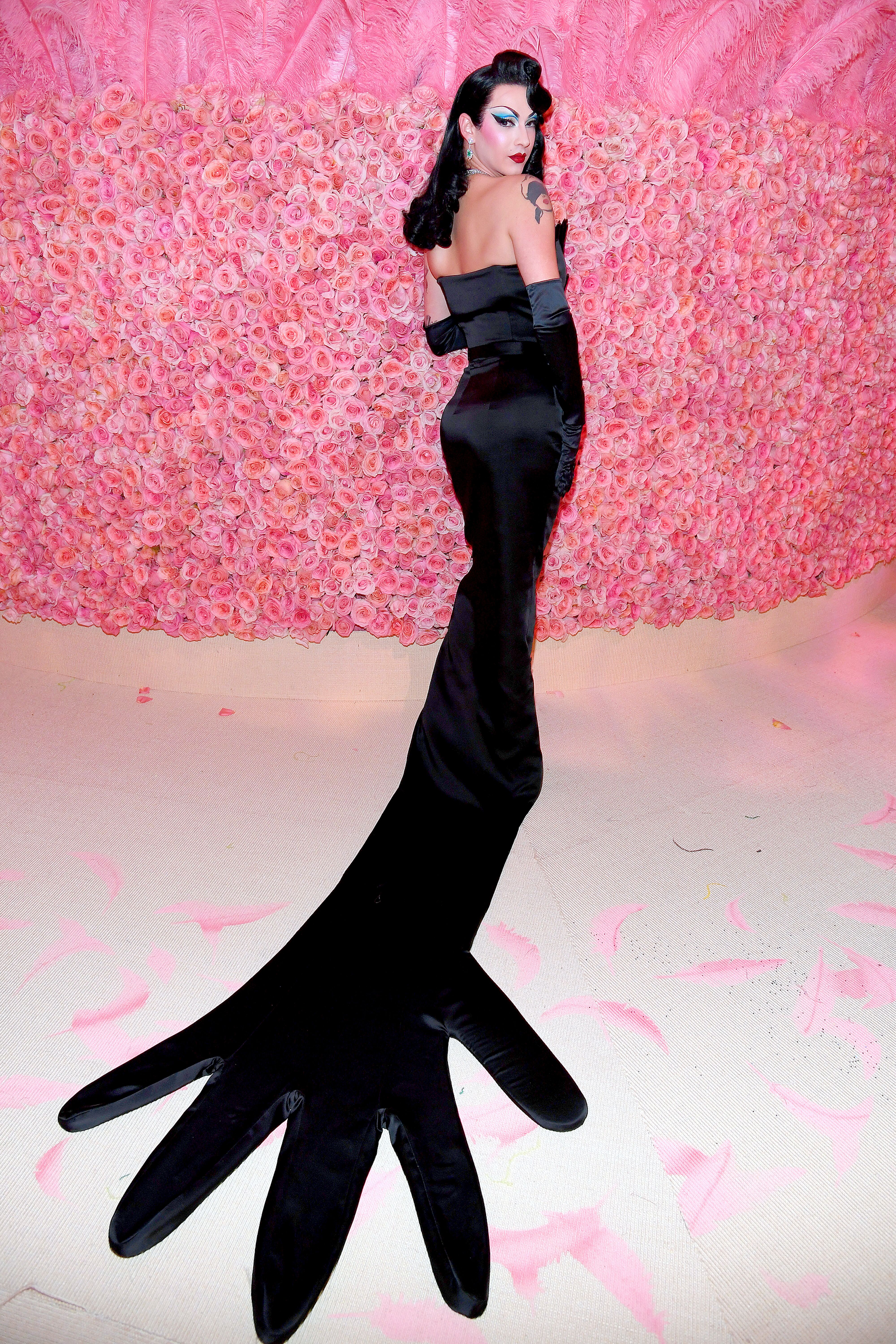 After winning the prize of 100,000 dollars, Violet joined Dita Von Teese "The Art of Teese" show, where she performed incredible tricks with an aerialist. And now she is topping red carpets wherever she goes, including this Met Gala red carpet appearance in Moschino outfit. It's one of the highest honors, considering that each guest is precisely picked by Anna Wintour herself.
Violet's waist is just 18 inches and yet she stands firm as a rock on the stage performing fantastic drag!
Season 8 - Bob the Drag Queen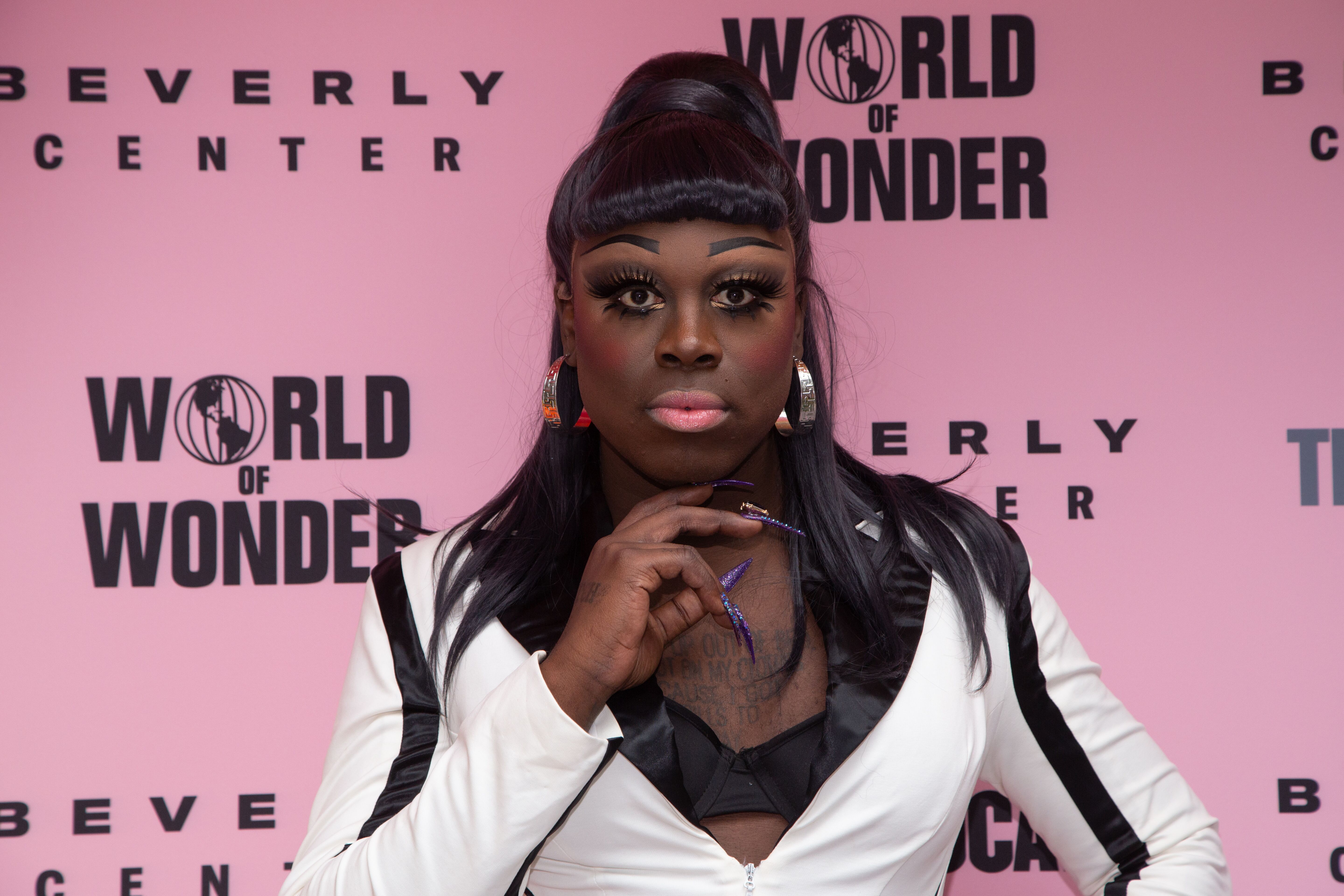 In 2016, the victory went to the Queen that opened herself up after watching RuPaul's Drag Race. As Bob loves to say:
"Everything works out in the end and if it's not working out, then it's not the end."
And for her, it ended up perfectly! Bob won the Race, received $100,000 in prize money and now has more than a million subscribers on her Instagram account.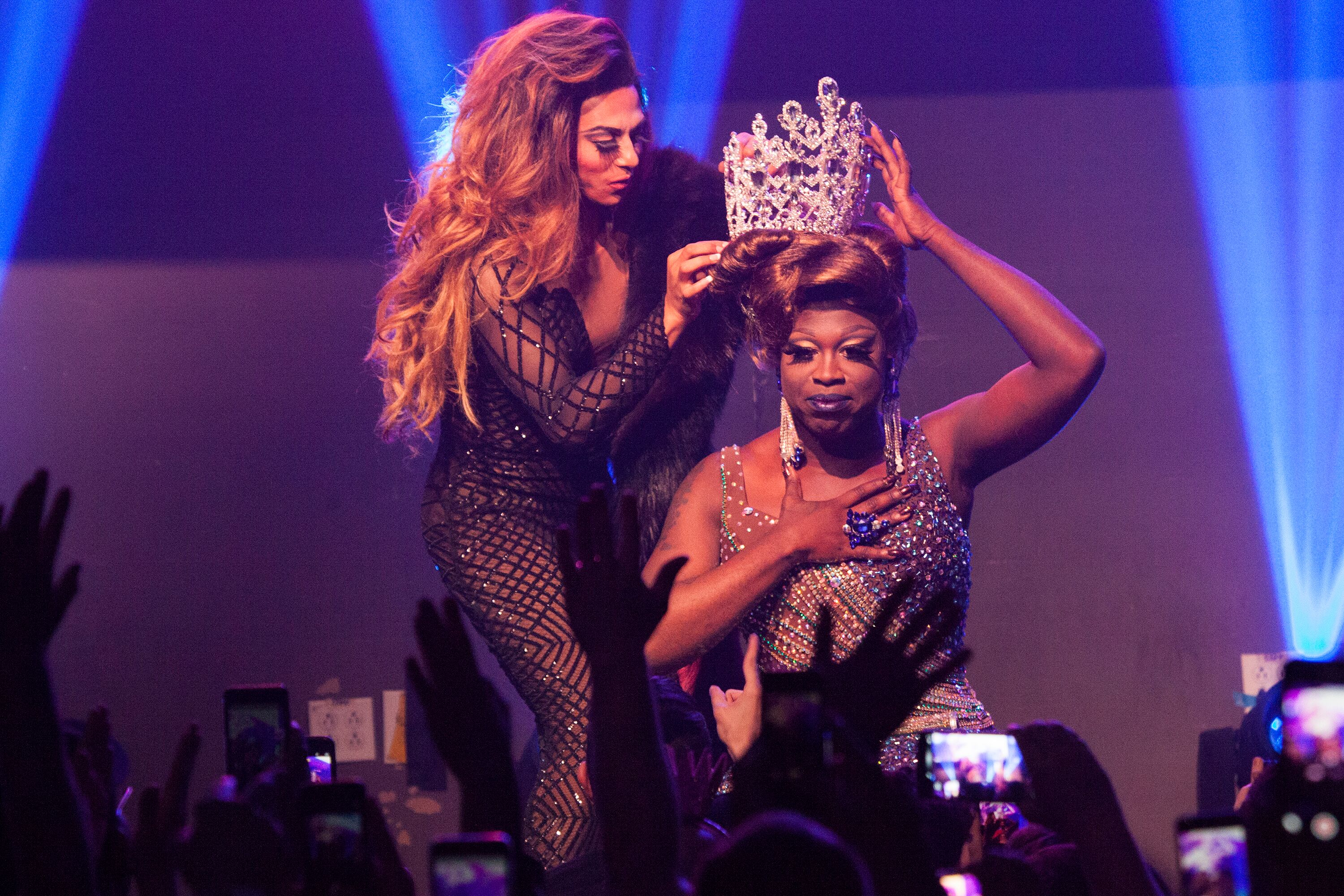 Her victory definitely gave her career the kickstart that it needed. She released a couple of awesome dancing tracks, her own comedy special "Suspiciously Large Woman" , starred in the show "BoBin' Around" and even Netflix Cherry Pop movie.
Bob has proven once again that just one TV show, RuPaul's Drag Race specifically, can help one find a place in the world. In 2019, she was titled as one of the top 100 Most Powerful Drag Queens in America!
Season 9 - Sasha Velour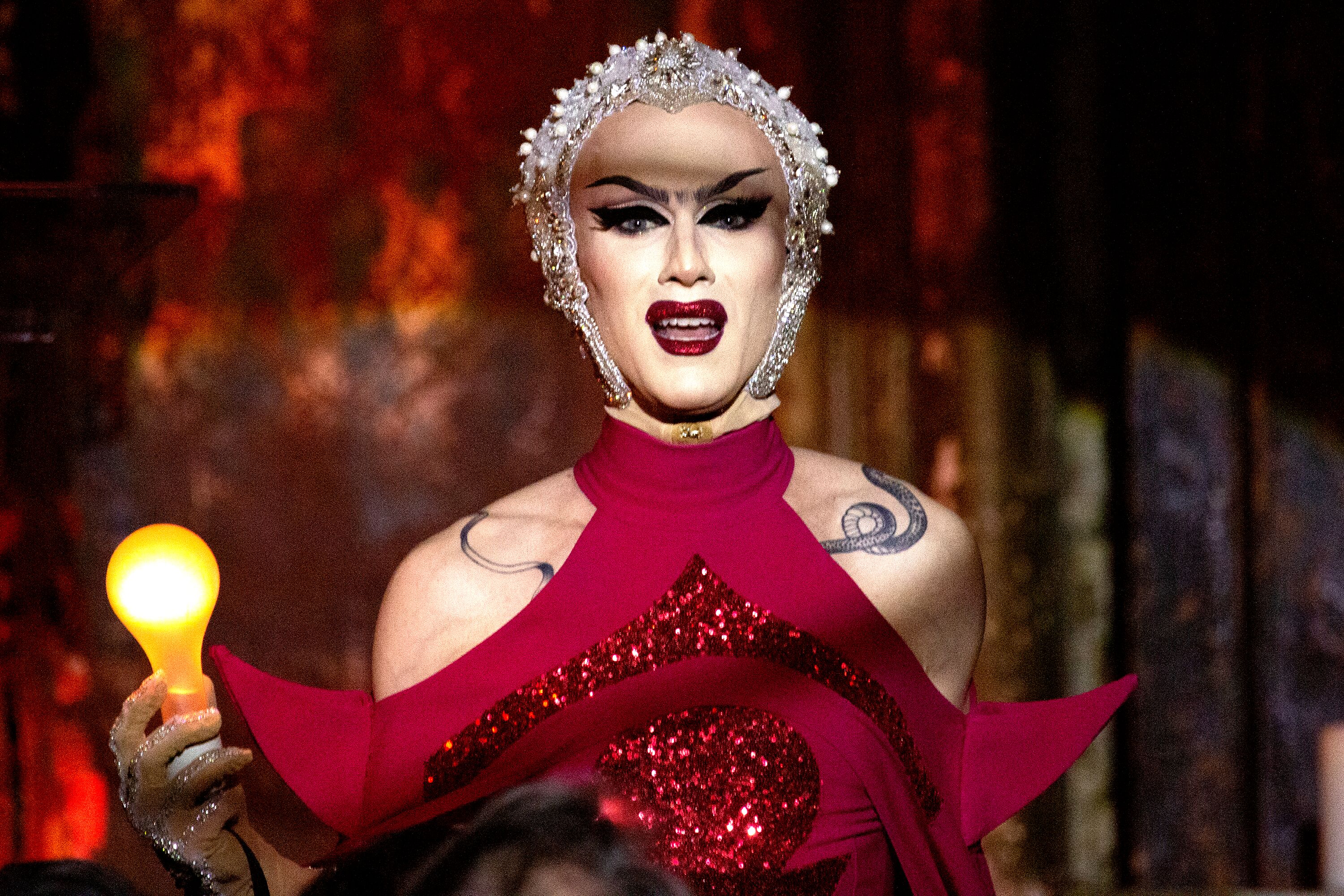 There are Queens that have bought beauty, comedy, and epatage to the Race. But Sasha is famous for her burlesque spirit of drag and breathtaking outfits that are always deeply meaningful.
Sasha, whose real name is Alexander Steinberg, has Russian-Jewish origin. She was already in the airport for her Fulbright scholarship to Russia when she received a call from the show.
Her extravagant looks, with elaborate accessories and deep read between the lines moments, makes her one of the most impactful divas from the show. Sasha has over half a million subscribers on Instagram.
She has launched her own magazine Velour: The Drag Magazine and her own live show "Smoke and Mirrors". Just recently it was announced that she will go on a world tour with her show around the USA, Canada and Europe. Bravo Sasha! Encore!
Season 10 - Aquaria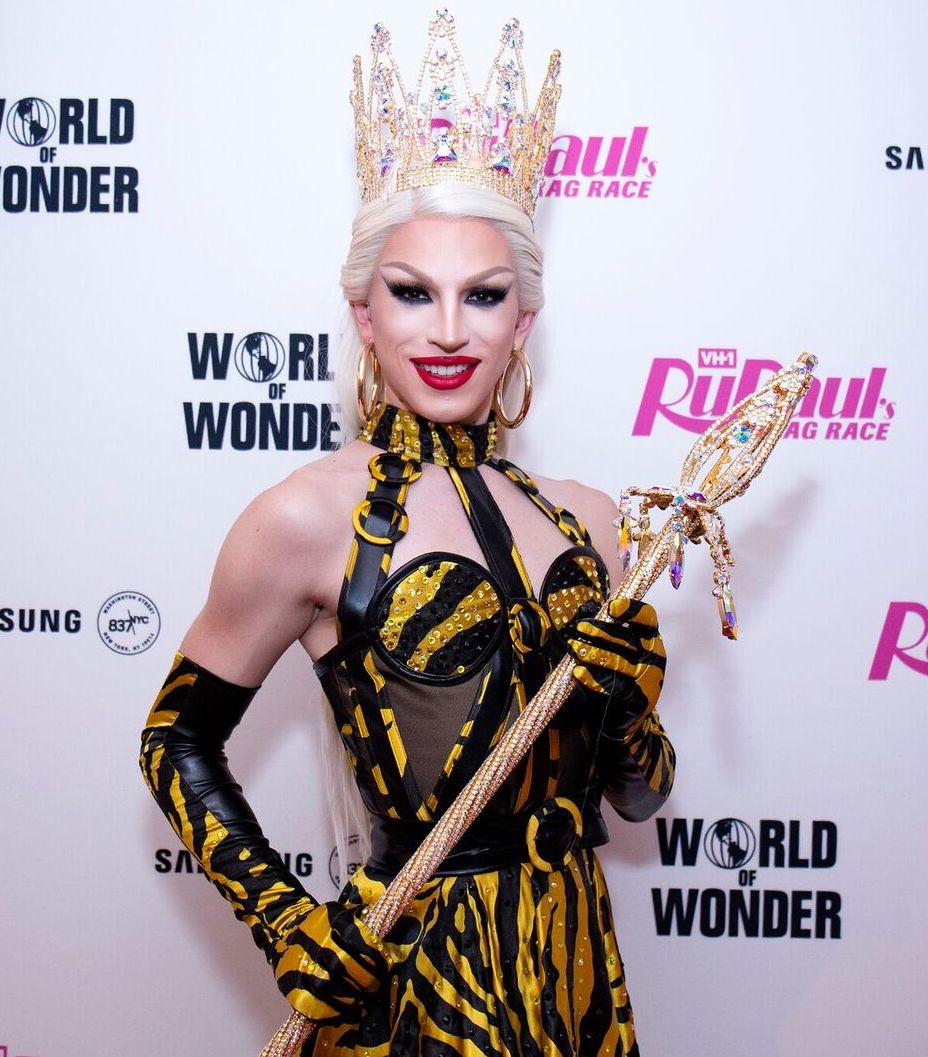 Young, impudent, provocative and knows her own value - Aquaria has caused controversial feelings from some contestants, especially Miz Cracker, who was sure that the young teaser was copying her.
But Mama Ru put the crown on Aquaria's perfect wig. Today she is 23. She only started doing drag 2 and a half years before her big victory. Giovanni Palandrani came up with the drag name after his Zodiac sign.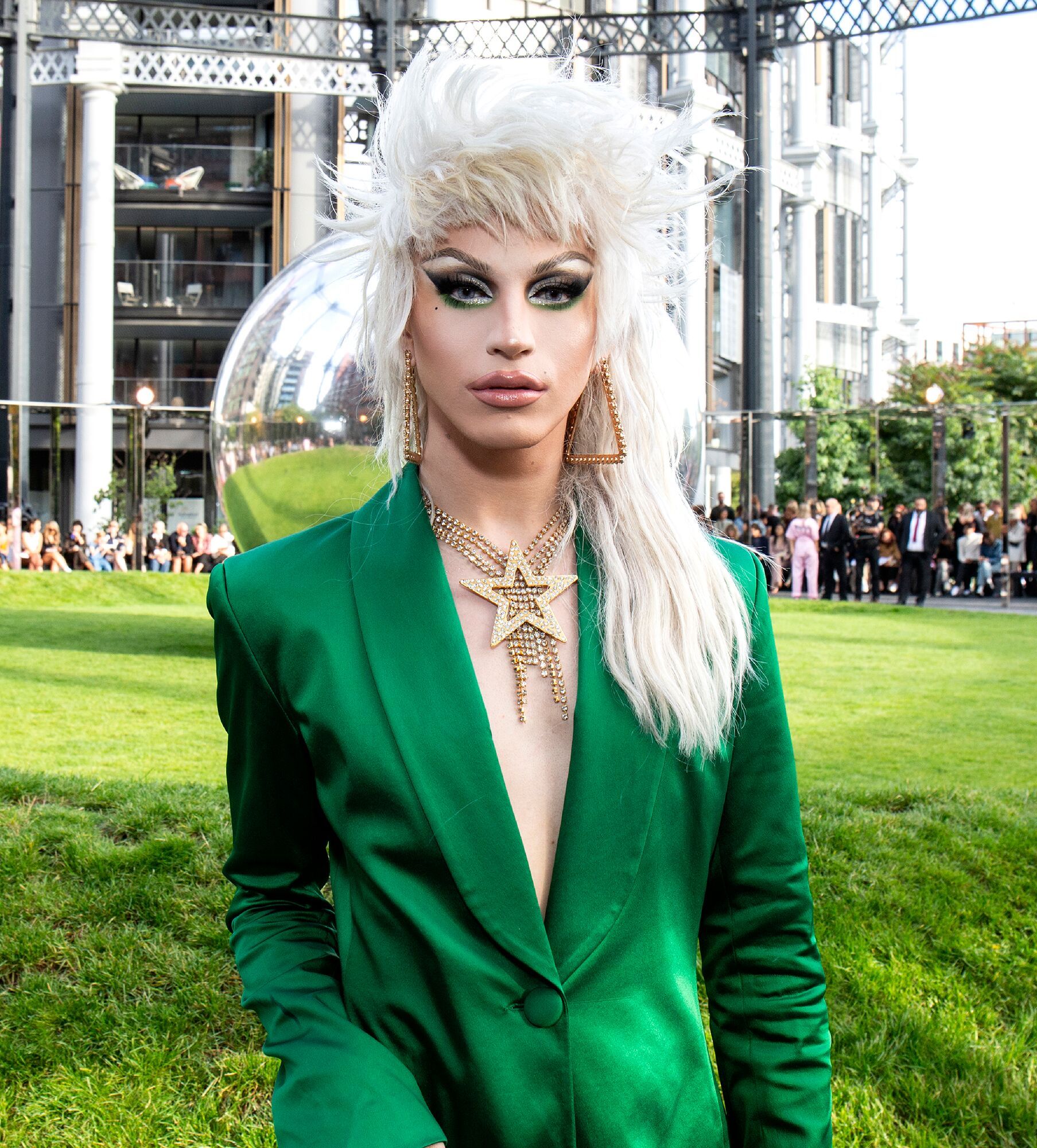 It didn't take her long to take the world of drag by storm and do what she loves the most - performing. Aquaria has proven that she has the perfect skills not only for trials by fashion but knows a thing or two about comedy, by nailing "Snatch Game".
Now Aquaria has a very successful modeling career, as well.
In 2018 she made a solo appearance in the October issue of Vogue Italia and was a model for Moschino and H&M fall collections. And together with Vogue, they made a video of Aquaria getting ready for Pride Week.
Just this year Aquaria was announced as one of the faces of the MAC campaign and attended the Met Gala 2019 party. She now has more than 1.5 million subscribers and the whole city of New York loves her!
Season 11 - Yvie Oddly
"Authentic weirdo" as Yvie calls herself. Her amazing style varies from high fashion to naughty street style outfits or even punk looks.
Jovan Bridges, who stands behind these looks, made his first dragon appearance for Halloween with his mother. That is why Yvie calls herself "partial Halloween queen".
In the first episode, Yvie entered the Werk Room saying "Move over ladies, this race just took an odd turn." Yvie Oddy's prophecy has come true as she totally rocked the season.
Yvie is pretty reckless choosing words and she always says what she thinks no matter how brutal it may sound. Just a couple of her lines from "Queen Everywhere" highlight her personality pretty vividly. Yvie is also on the 100 most Powerful RuPaul Drag Race Queens in America list, writes her own songs, releases great video clips and goes on tours with her other drag queens from the Race and makes pretty good money at the age of 26.
Isn't that the ultimate win?
Which was your favourite season? Who is the ultimate winner for you?