Meet 'Today' Show Anchors' Spouses
Celebrity weddings attract a lot of attention, and we get most of our info from the shows they frequent for interviews - but the tables are rarely turned on our favorite hosts! We're diving into the Today Show hosts and their spouses!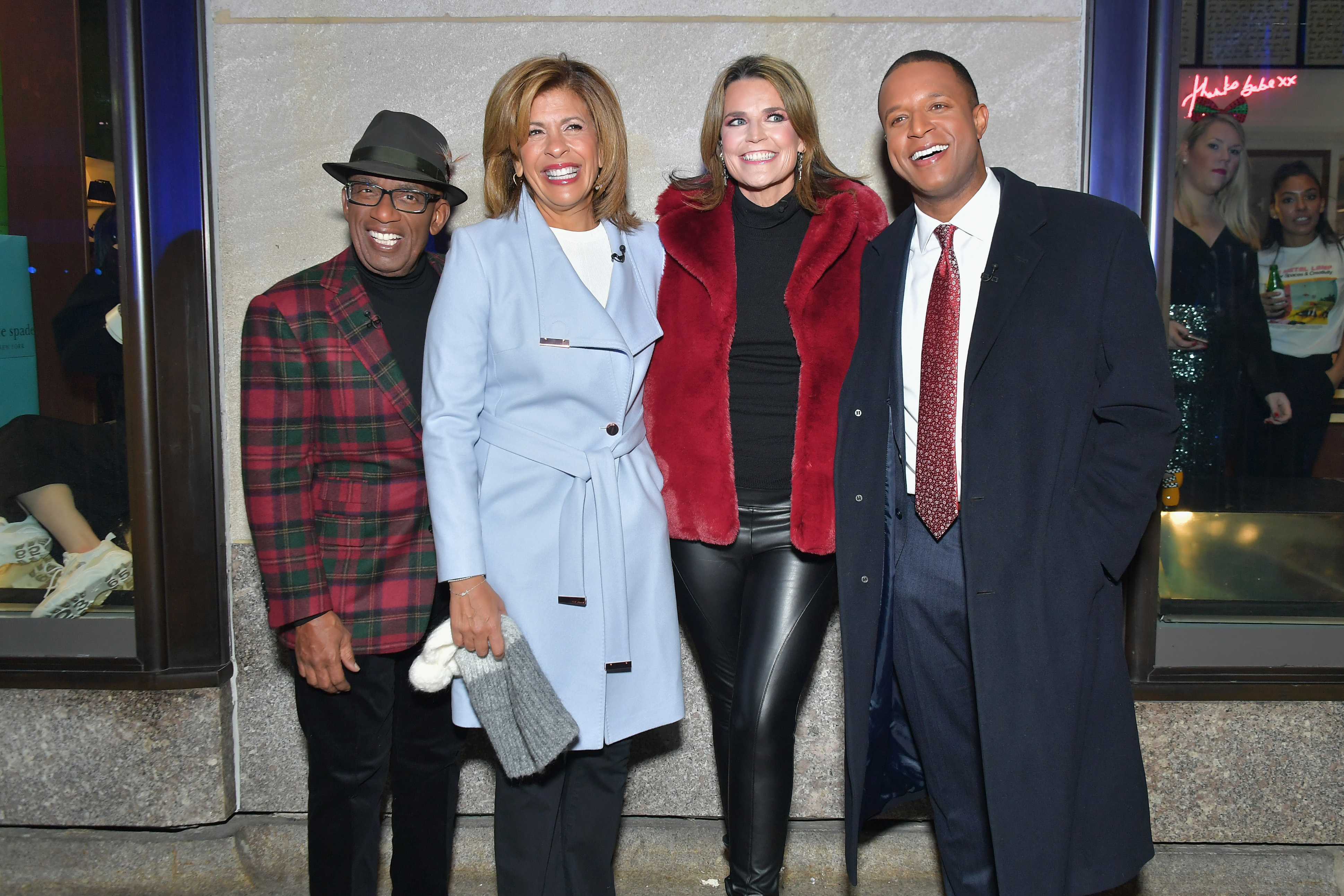 Since The Today Show first aired in 1952, it provided viewers with daily live broadcasts of current international and domestic news, interviews with newsmakers, and weather reports. 
For the first 25 years,  the show didn't have a weather anchor. From 1952 to 1964, there was a female anchor, known as a Today girl. The first Today girl was Estelle Parsons, who went on to portray Beverly Harris on the sitcom Roseanne. The Today girls reported on the weather, fashion, and other light-fare stories. Florence Henderson and Barbara Walters were also Today Girls! Beginning in 1964, Walters was the last woman to hold the position. In 1966, she was promoted to co-host with Hugh Downs.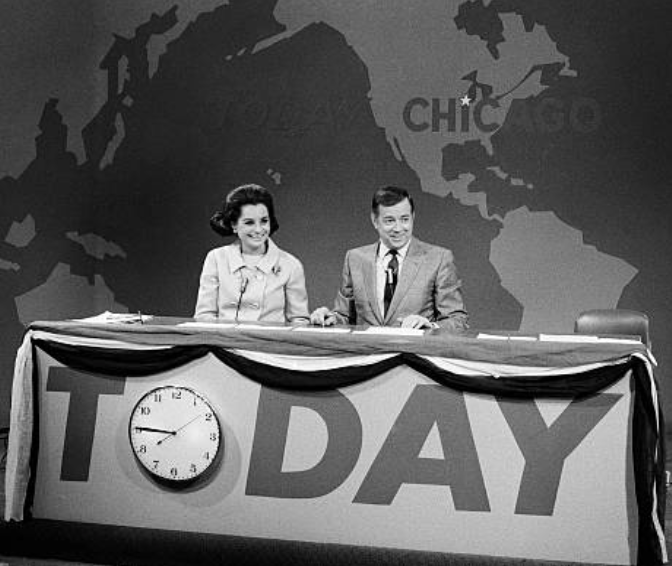 Fans flock from far and wide for the chance to be seen on live TV and to catch a glimpse of Today Show hosts. Countless anchors joined the show over the years; however, a few became regular fixtures and household names due to their popularity. Perhaps the greatest of those is Al Roker...
AL ROKER
Al Roker began as a regular substitute, filling in for Willard Scott, Bryant Gumbel, and Matt Lauer in 1990. In 1996, When weatherman Willard Scott retired, Roker took over the full-time position. The NBC show's weatherman, Al Roker, met his wife Deborah Roberts in 1990 when she joined NBC as a general-assignment reporter. Not long after Roberts' arrival, the two became fast friends. Although she was transferred to other cities, they kept in touch until she returned to New York two years later as a correspondent for Dateline NBC. By then, Roker and his wife, Alice, had divorced. Roker and Roberts began dating, and on New Year's Day in 1994, Roker proposed to her on the rim of the Grand Canyon. That same year Roberts was appointed as a correspondent for ABC News' 20/20!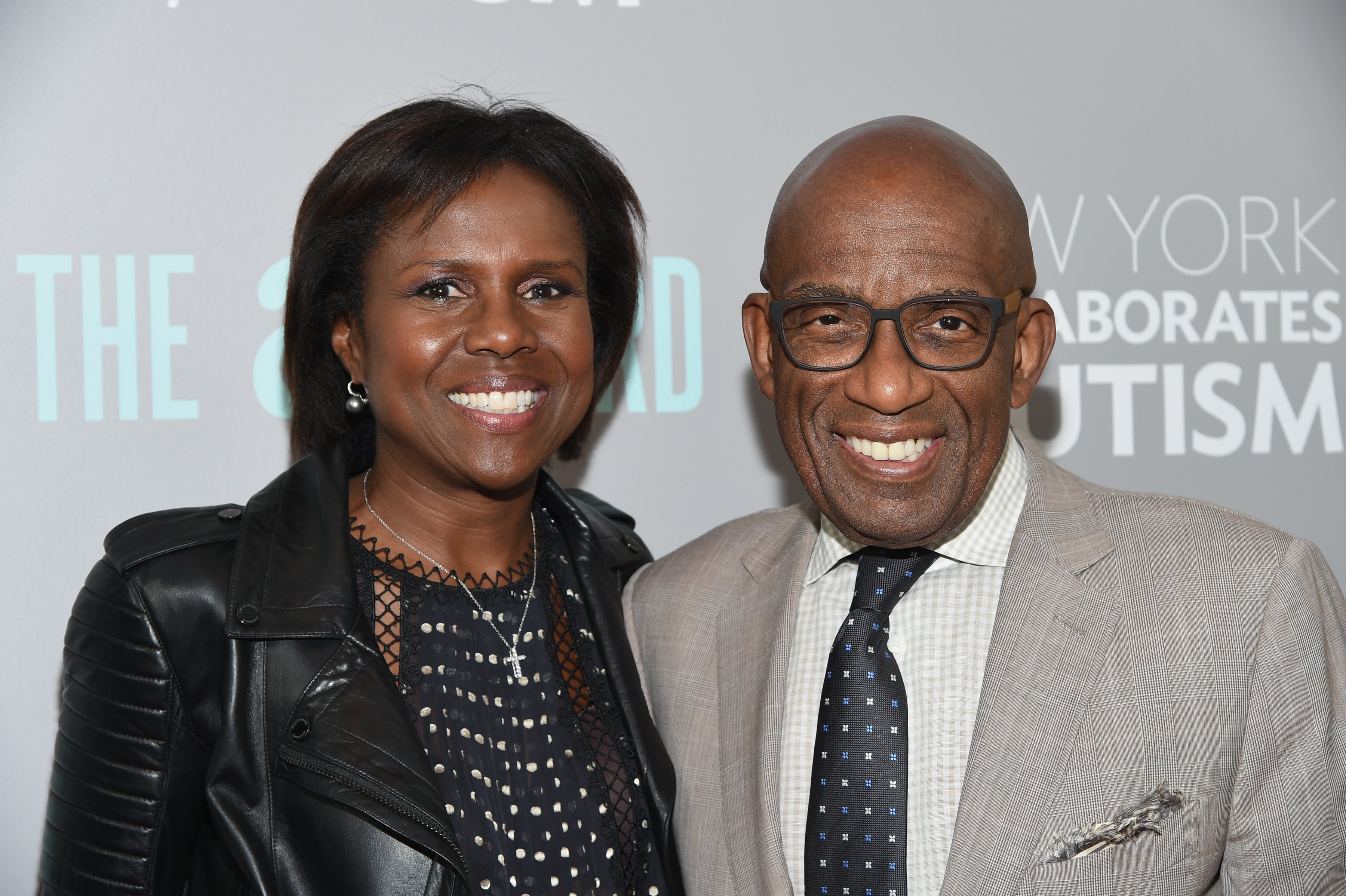 The couple tied the knot on September 16, 1995. Three years later, after undergoing in vitro fertilization, Roberts gave birth to their first child together, Leila Ruth on November 17, 1998. But with the arrival of their bundle of joy also came sacrifices for Roberts. It became difficult to juggle the demands of being a mother, a wife, and a career woman. When ABC offered Roberts her dream job on "Good Morning America," she declined the position to focus on her newborn. 
"Deborah decided to step back. Her career suffered some for it. You always feel guilty about that," Roker said.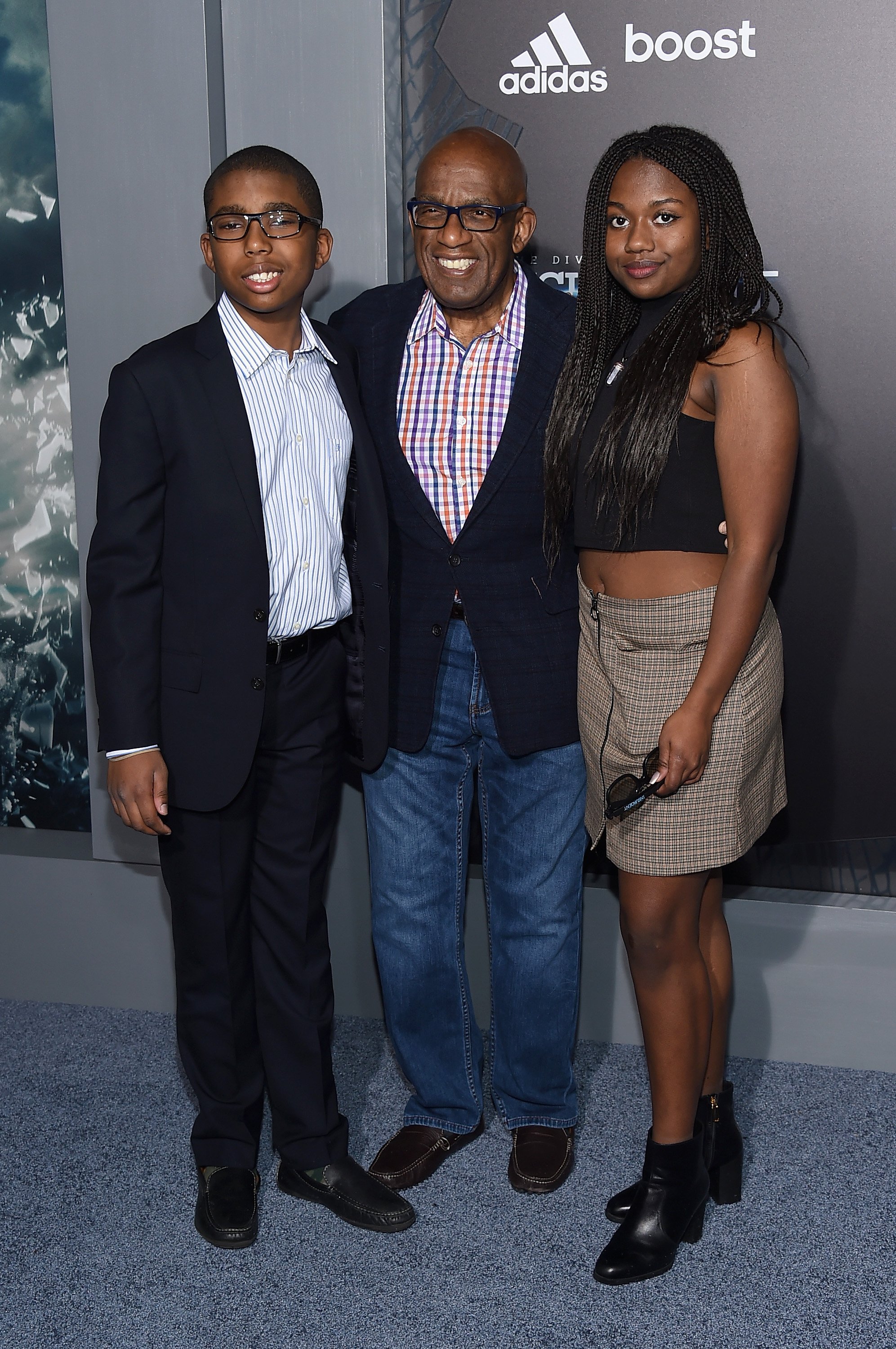 Another eventful year followed in 2002 when the couple welcomed their second child, Nick. Roker also lost 160 pounds after having gastric bypass surgery! Roker admitted his weight had become an issue for their relationship. Roberts had always been an athletic person and grew disappointed that Roker didn't make healthy choices. Even Roker called their relationship a "mixed-weight marriage."
"She was upset about it, she was frustrated, she was angry," Roker wrote for Today.com, "She thought, 'Why don't you care enough about yourself and why don't you care about me and our relationship enough to change?' And I said, 'Look, it's not about you. It's about me.'" 
Roker eventually began joining his wife on runs and even ran the New York City Marathon.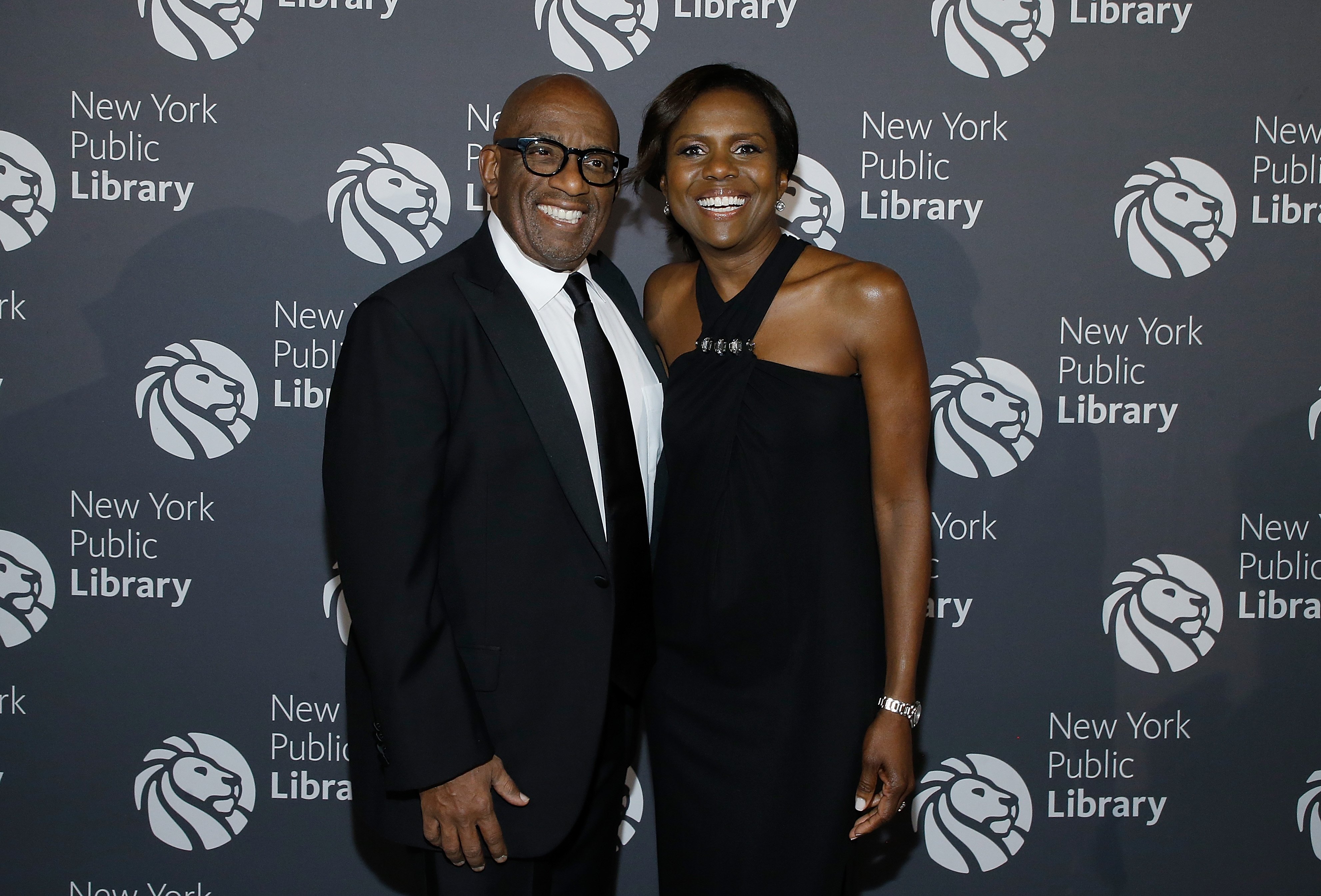 They celebrated their 21st wedding anniversary in 2017; however, many are surprised to discover the couple has little in common. Roberts told Good Morning America they base their relationship on respect rather than similarities.
"We don't like the same foods, we don't really like a lot of the same music, we don't like a lot of the same theater events," she said. "But we love each other very much, and we have a deep and abiding respect and feeling for family. I think that's what grounds us."
In 2016 they co-wrote a book, Been There, Done That: Family Wisdom for Modern Times (New American Library), crediting couples therapy for the strength of their marriage and family.
SAVANNAH GUTHRIE
NBC News' chief legal analyst and co-anchor for the daily morning show Savannah Guthrie met her second husband, Michael Feldman, in 2008 when she tagged along with a friend to his birthday party.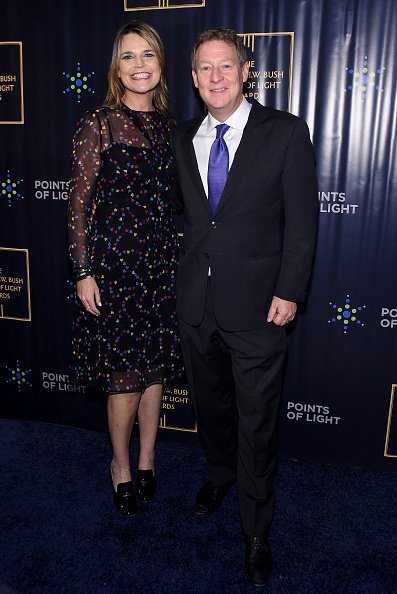 Feldman was a managing director and founding partner of a consulting, communication, and advocacy firm called, The Glover Park Group. While he mostly works as a consultant, the firm gives "studios and filmmakers marketing advice for topical and controversial movies and TV shows." Soon after, Guthrie and her then-husband, BBC reporter Mark Orchard, divorced, and she began dating Feldman. The couple got engaged in 2013, but not without drama. While vacationing in Turks & Caicos, and Guthrie broke up with Feldman hours before his proposal. They successfully patched up the relationship married on March 2014 and welcomed their first child and daughter the following August. Two years later, on December 2016, their son, Charles, was born.
HODA KOTB
Co-host of the 4th Hour, Kotb met her longtime-partner, Joel Schiffman, in 2013 when he attended a function in which Kotb gave a speech to "a bunch of Wall Street guys." Joel works in finance and is the Head of US Defined Contribution and Insurance Sales at an investment management company.
Kotb adopted two girls, Haley Joy, and Hope Catherine, whom she raises with Schiffman. Although Kotb said marriage is not a priority, she plans on spending the rest of her life with Schiffman.
"He was the first person to say 'I love you,' and I remember him saying it to me," Hoda recalled on TODAY with Hoda & Jenna earlier in September. "And after he said it, I remember just sitting there because I wanted to feel it for a minute."
She knew that she loved him, too, but needed some time to process the enormity of it. Kotb said for Schiffman to say those three words was an act of courage.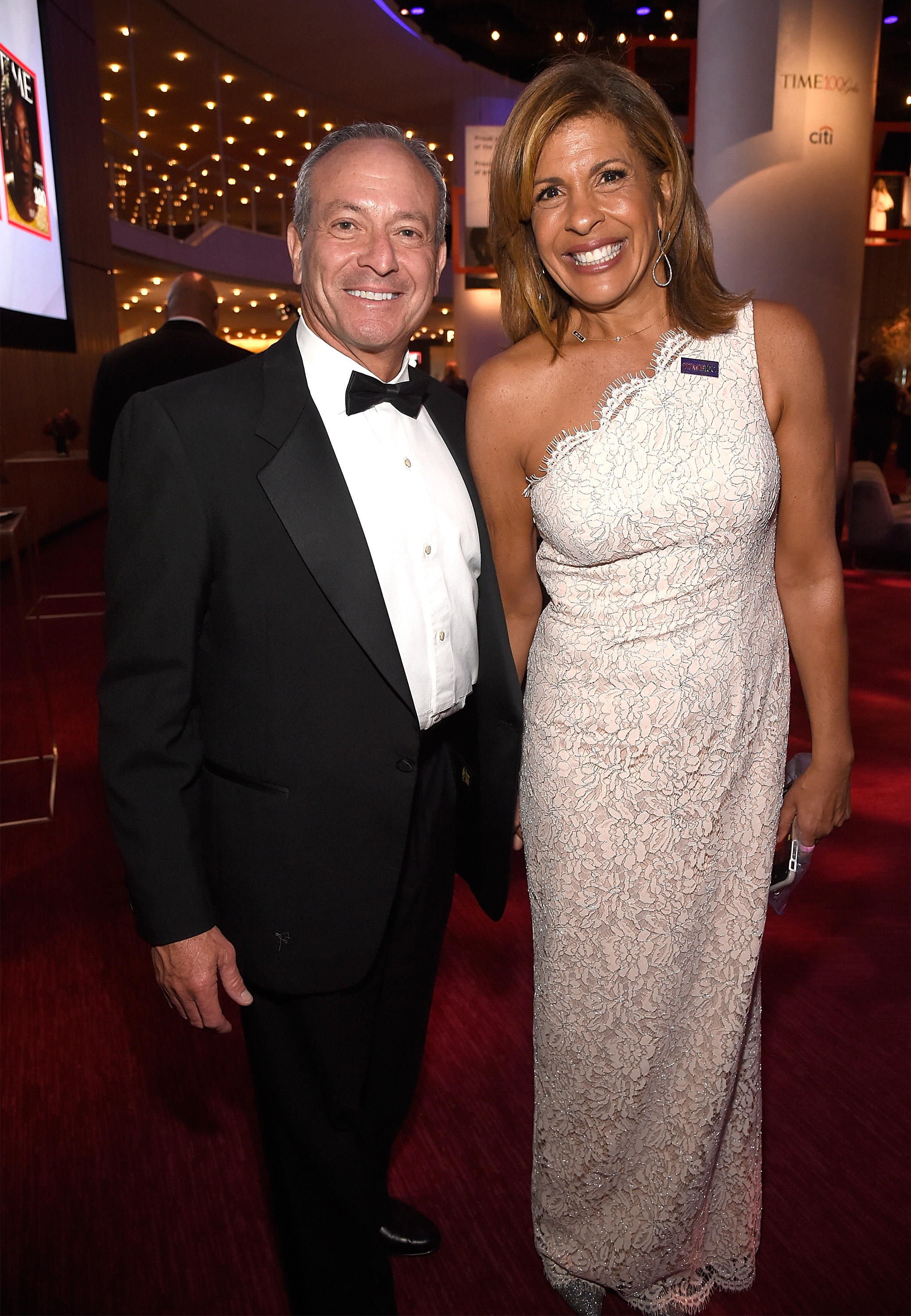 NATALIE MORALES
News anchor Natalie Morales married Joe Rhodes on August 22, 1998, after dating for a few years. They have since grown to a family of four, after Natalie gave birth to Joseph Stockton Rhodes in 2004, followed by the birth of their second son, Luke Hudson Rhodes on September 9, 2008.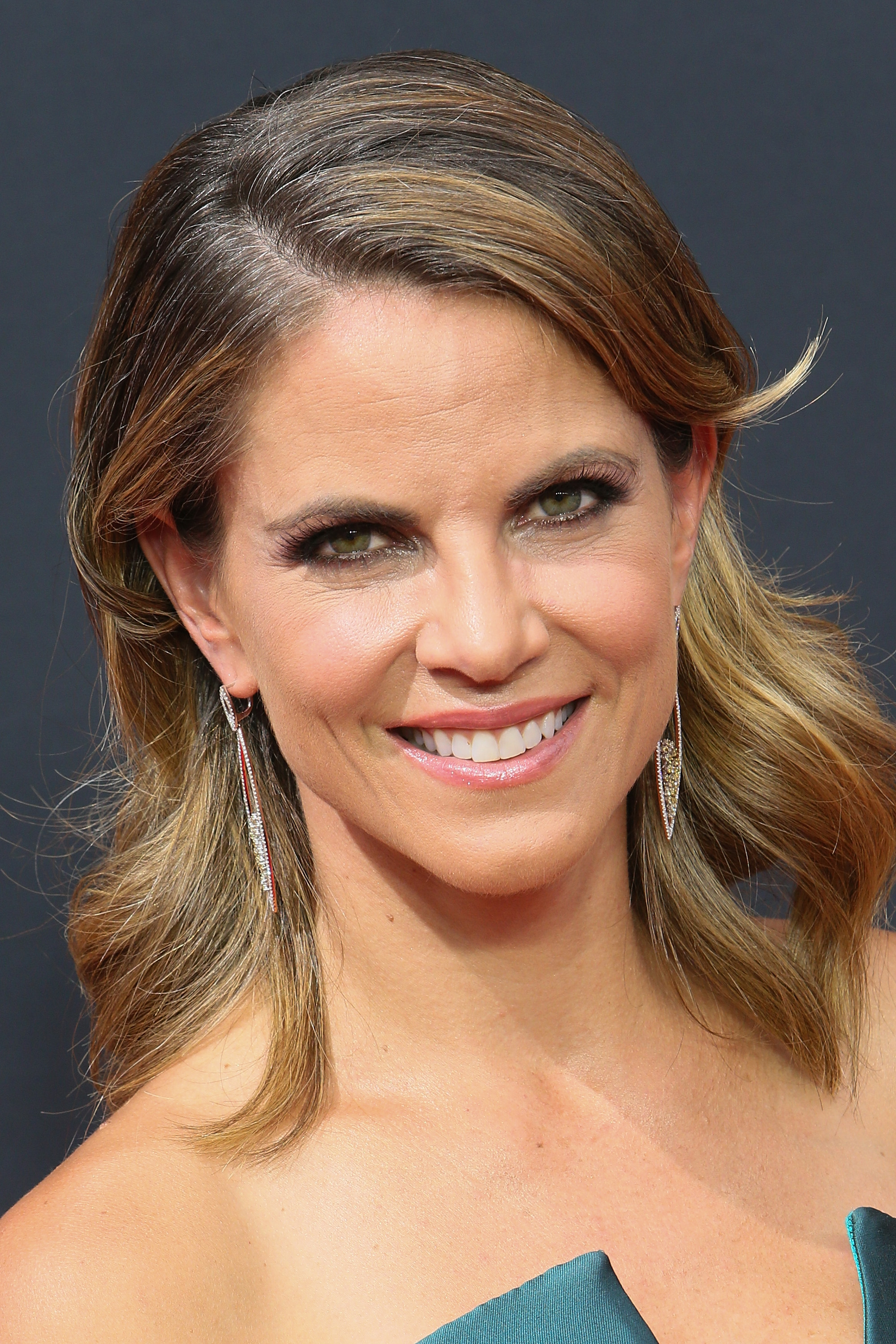 Joe majored in finance at the University of Colorado Boulder and received his MBA from Columbia's Business School. He founded the firm Stockton Road Capital in 2008, serves as the president of Lenny & Larry's LCC, and is also a managing partner of Hummingbird Brands LLC.
CARSON DALY
In 2005, three years after Daly started hosting his late-night talk show on NBC, Siri Pinter began working there as a writer's assistant. They dated secretly until they realized their relationship had grown into more than an office romance. The couple welcomed their first child, Jackson James, in 2009. Subsequently, Pinter left Last Call, and their daughter, Etta Jones, was born in 2012.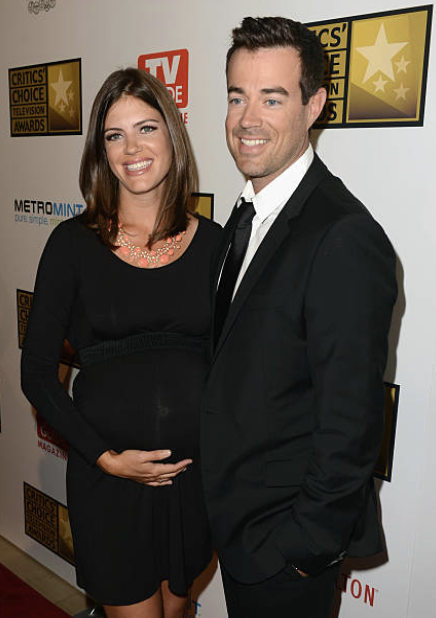 Daly and Pinter got engaged in 2013 and added another member to the family when Pinter gave birth to London Rose the following summer. Just before the end of 2015, the couple tied the knot in a small ceremony on December 23rd. It appears Daly and Pinter aren't done expanding their family! On September 20, 2019, Daly announced they are expecting their fourth child.
After Pinter left Last Call, she felt the call to return to her love of writing and launched her own food blog, Siriously Delicious, in 2010. 
"Starting a food blog wasn't like I was suddenly a foodie, it was more like 'Oh my gosh, I am in this domestic situation — how do people do it?'" Pinter said, according to the Long Island Press. 
The food blogger has also appeared several times on the Today Show for cooking segments, often alongside her husband. Pinter released her first cookbook last year, "Siriously Delicious: 100 Nutritious (and Not So Nutritious) Simple Recipes for the Real Home Cook."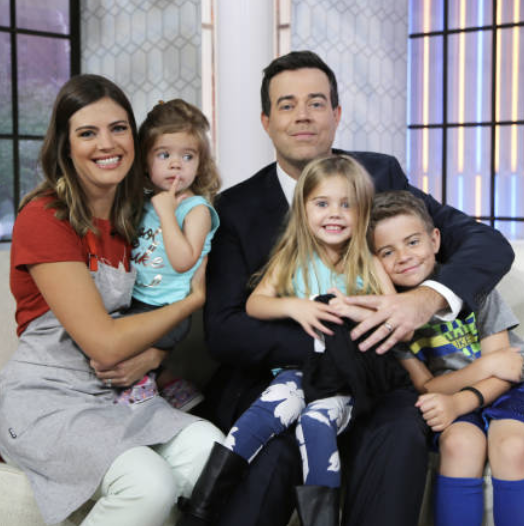 WILLIE GEIST
Weekend anchor Willie Geist married his high school sweetheart, Christina Elena Sharkey, in May 2003. They got engaged the previous year, in 2002. Geist proposed to Sharkey in the middle-school homeroom they once shared. They said their vows in Humacao, Puerto Rico.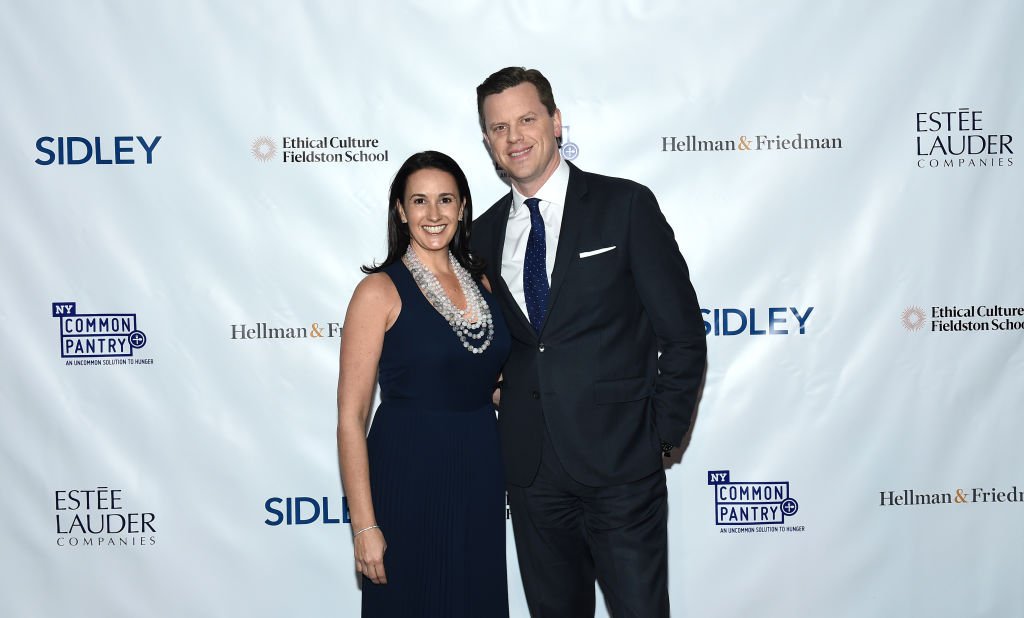 After college graduation, the couple started jobs in different cities and did break up for about three years. Sharkey and Geist reunited in 2000 after Willie stopped by her parents' house and suggested that they give it another try.
"I remember feeling like we were getting older, and that it was time to really commit to each other, or we'd lose our chance," Sharkey said. "Meanwhile, we were turning 25."
Since then, they have welcomed two children, George and Lucie. Sherkey established the strategic design and branding firm, True Geist with Todd True in February 2015, followed by her launch of Boombox Gifts, a company that provides custom memory boxes as presents. A year later, Penguin Random House published her children's book, Buddy's Bedtime Battery, inspired by her struggles with getting the children to fall asleep.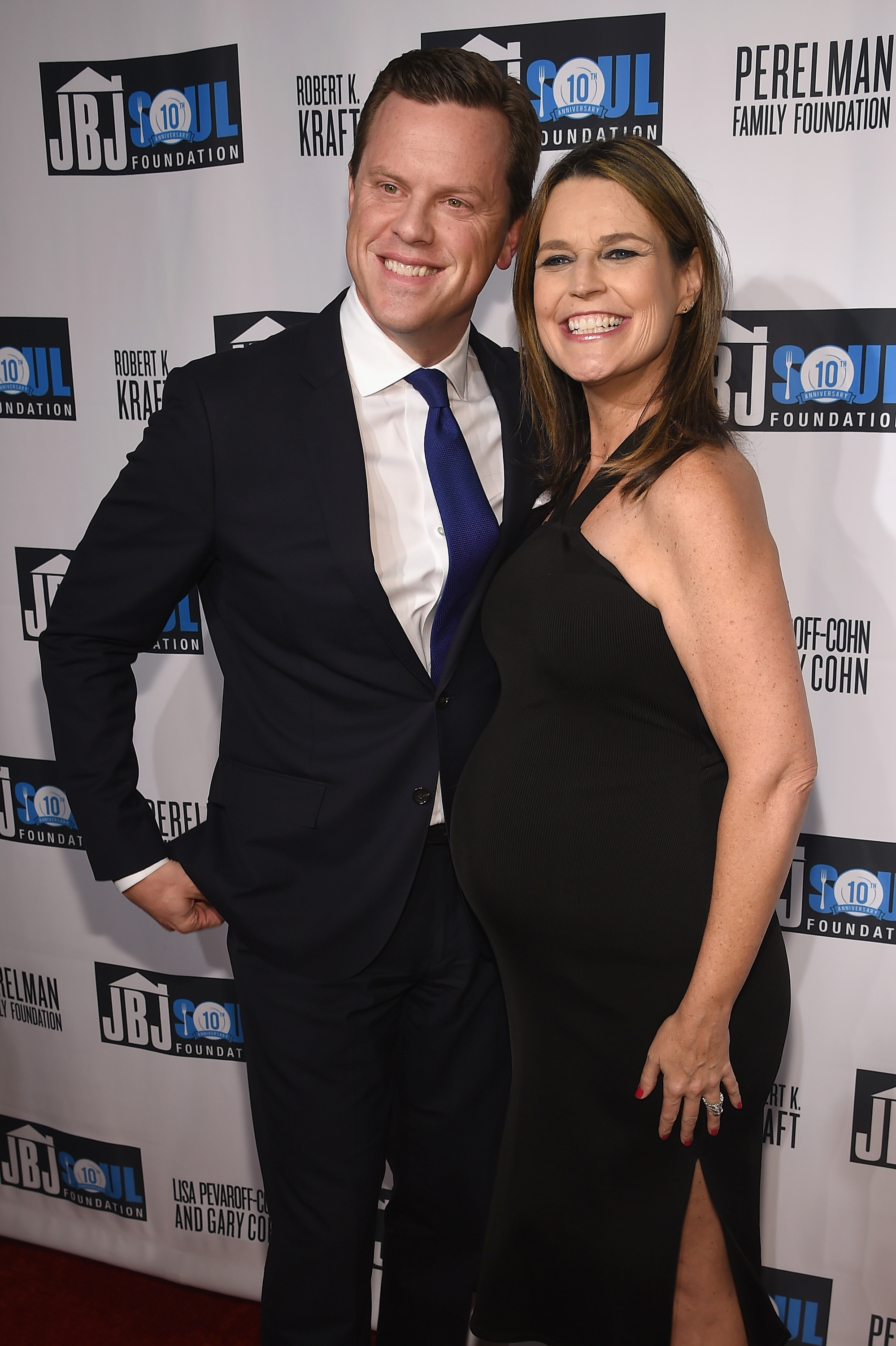 DYLAN DREYER
Dreyer met her husband, Brian Fichera, when they both worked the morning shift at WHDH in Boston, Massachusetts. The couple became engaged in July 2011, and made their union official the following year in October; the same time Dryer started as a weather anchor on the weekend edition of the Today Show. After a pregnancy that lasted ten months, Dreyer gave birth to their son, Calvin, on December 17, 2016, via emergency C-section.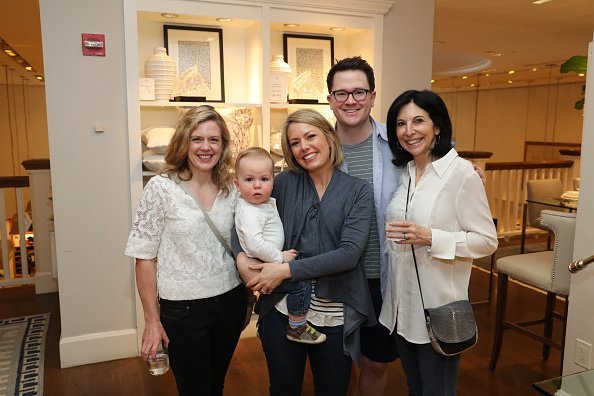 CRAIG MELVIN
Currently a weekday anchor on the Today Show, Craig Melvin met his wife, Lindsay Czarniak, in 2008 while he worked at NBC4. Czarniak worked as a sports journalist at ESPN for six years but returned to NBC4 after covering the Beijing Olympics with the "new guy," whom she fell in love with instantly.
They kept their romance a secret until their relationship turned serious, and married three years later. The couple welcomed their first child and son, Delano in 2014, followed by the birth of their daughter, Sybil "Sibby" Anne two years later.
"Her first words were, I kid you not, 'Oh. I think I'm going to throw up,'" Melvin said.
Also known to be an actress, Czarniak is known for her roles in "Aquarius" in 2000, "Ghosts Don't Exist" in 2010, and most recently in the 2019 film "Hyperdrive."
JENNA BUSH HAGER
Fourth Hour co-host, Bush Hager met her future husband, Henry Hager, when he worked on her fathers, former President George W. Bush, re-election campaign in 2004. They were engaged by the time of Bush's second inauguration.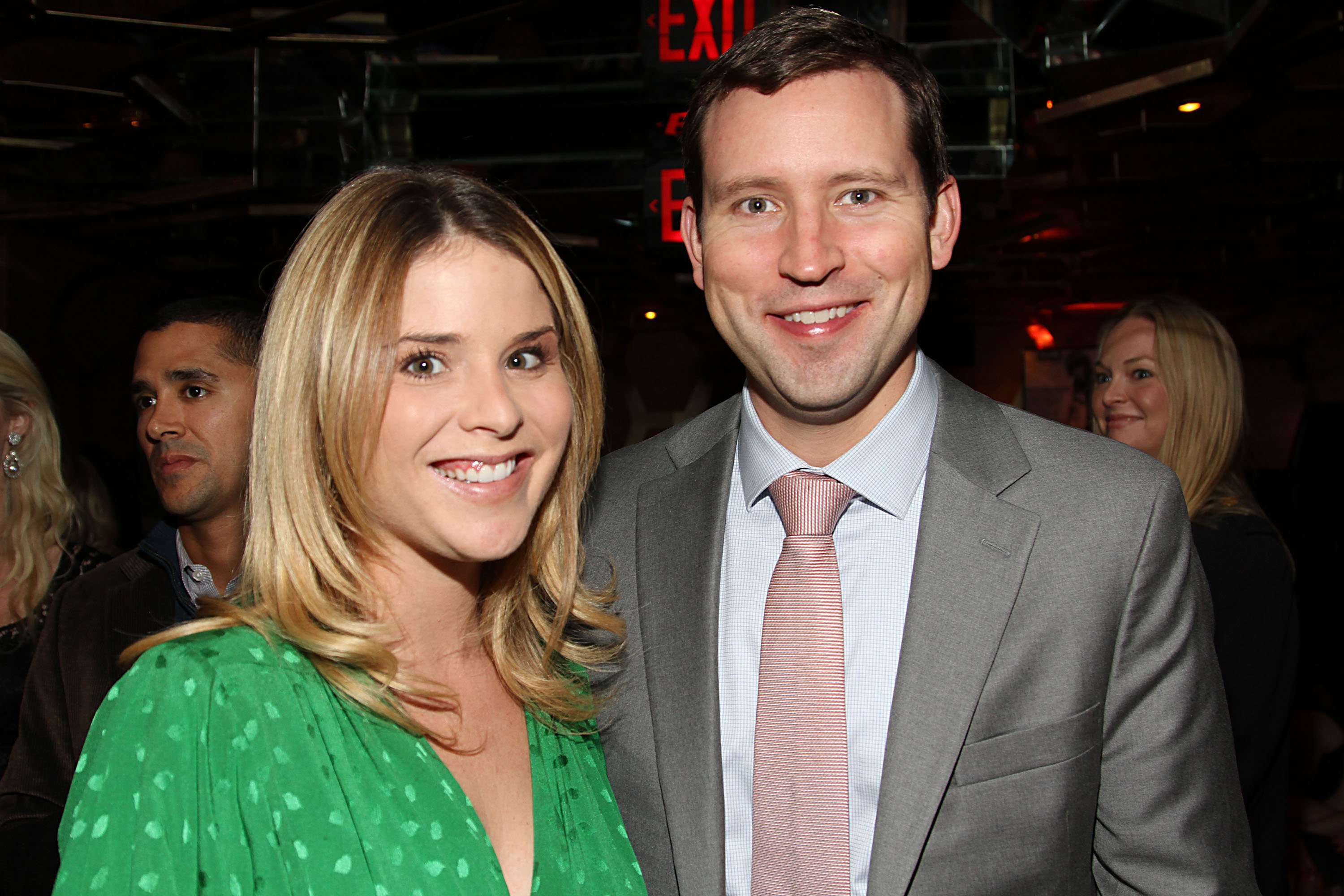 The couple's wedding took place on May 10, 2008, at the Bush's ranch in Crawford, Texas, the same day as Henry's birthday. Since then, the couple has welcomed three children, Margaret Laura, Poppy Louise, and the youngest, Henry Harold, on August 2, 2019. Hager is the son of John Henry Hager, the American entrepreneur, and politician who served as the chairman of the Republican Party of Virginia from August 2007 until May 2008. He is currently the Managing Director at Waterous Energy Fund.
SHEINELLE JONES
NBC news correspondent, Jones married Uche Ojeh in 2007, and the pair have since grown to a family of five with three children Clara, Uche, and Kayin. Before Jones started working for NBC in 2014, she worked as a journalist for Fox affiliates  KOKI-TV and  WTXF-TV.  She is a co-anchor of the Saturday editions of Weekend Today, co-host of the third hour of Today weekdays, as well as a correspondent for all platforms of NBC News. 
Click 'Continue reading' to find out how Albert from 'Little House on the Prairie' looks now. He is 52 years old and looks more handsome than ever!