Meet 'the View' Co-Hosts' Spouses
In the landscape of television, primetime shows get noticed the most. However, daytime shows attract many impressive, high-profile celebrities as both hosts and guests. All the while, it is a highly competitive space that has seen many top-notch shows debut and disappear rather quickly. The fact that The View has continued to air since its inception in 1997 is exceptional. 
In September 2019, The View premiered its 23rd season as a panel of well-known women reconvened to discuss the latest in entertainment and sociopolitical news. Conceived by the iconic Barbara Walters, the show featured 22 permanent co-hosts since it first aired in August 1997. It's a show that attracts a lot of attention - mostly because once the hosts start discussing politics (and they always talk about politics), things get pretty heated.
While viewers get a more in-depth insight into The View hosts' perspectives on current affairs and life, we're looking at some of the partners the hosts have chosen! 
BARBARA WALTERS
An undeniable icon in the media business, Barbara Walters is infamous for her interview style, intelligence, and distinctive voice, though little is known about her personal or romantic life. 
On June 20, 1955, Walters married business executive and Navy lieutenant, Robert Henry Katz. Their marriage was annulled in 1957, and a divorce was granted in 1958. A few years later, on December 1963, Walters married her second husband, Lee Guber, an American theater impresario, who produced several Broadway theatre productions and developed a chain of entertainment venues in suburban locations along the East Coast.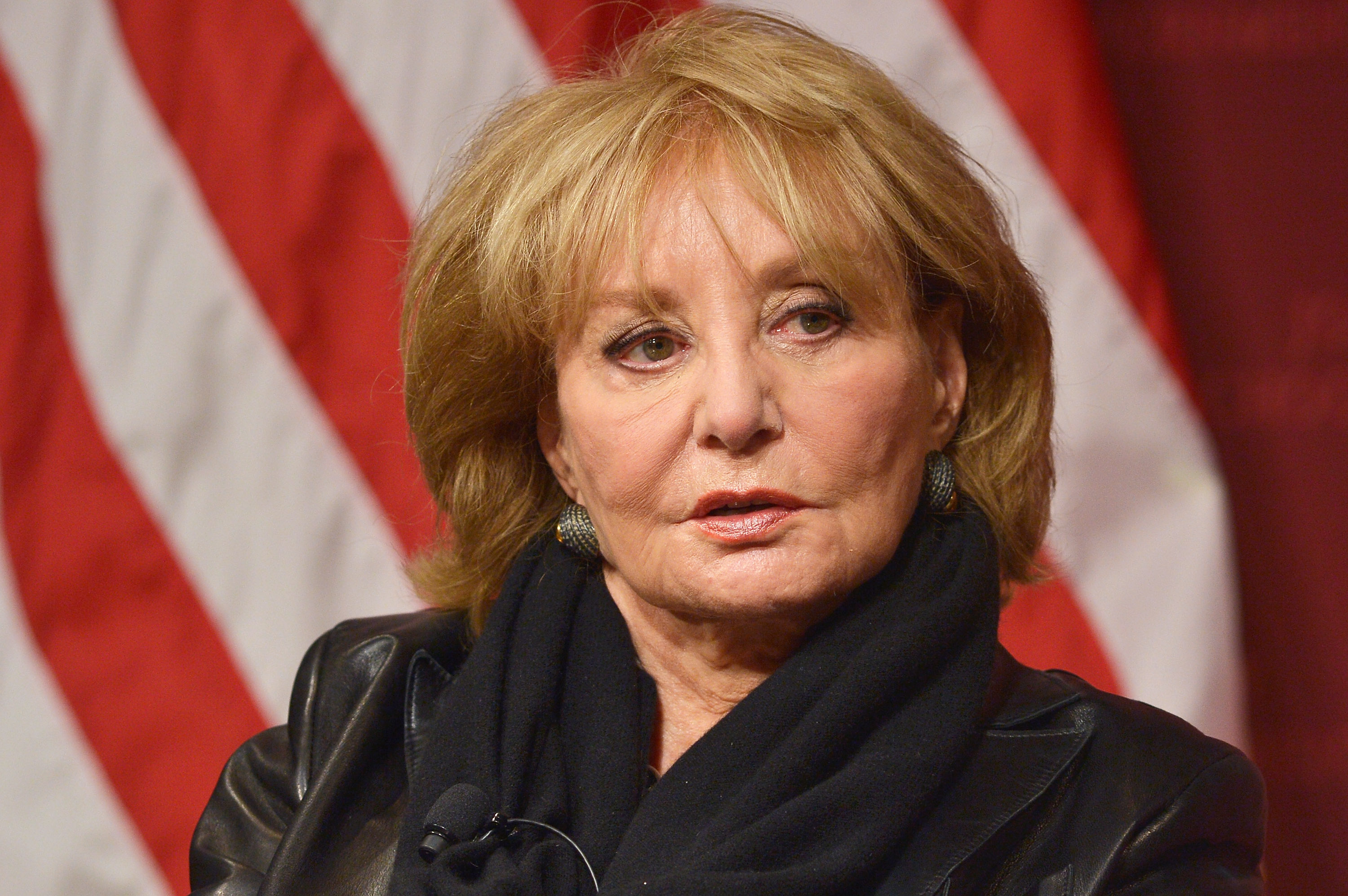 After five years and several miscarriages, the couple decided to adopt. Their baby girl was born in June 1968 and named Jacqueline, after Barbara's sister. There was no press release or announcement of any kind. It was a different time for adoption. People kept it secret.
"There was no having it all," said Walters. "And there was not really a career for women. I never thought about it. I didn't think, 'Can I juggle both?' I probably should have...And when people found out that I had a baby, I began to get mail that said, 'We knew you were pregnant. We could see it on the air.' You know, and I would write back and just say, 'Isn't it wonderful that we have this blessed event.'"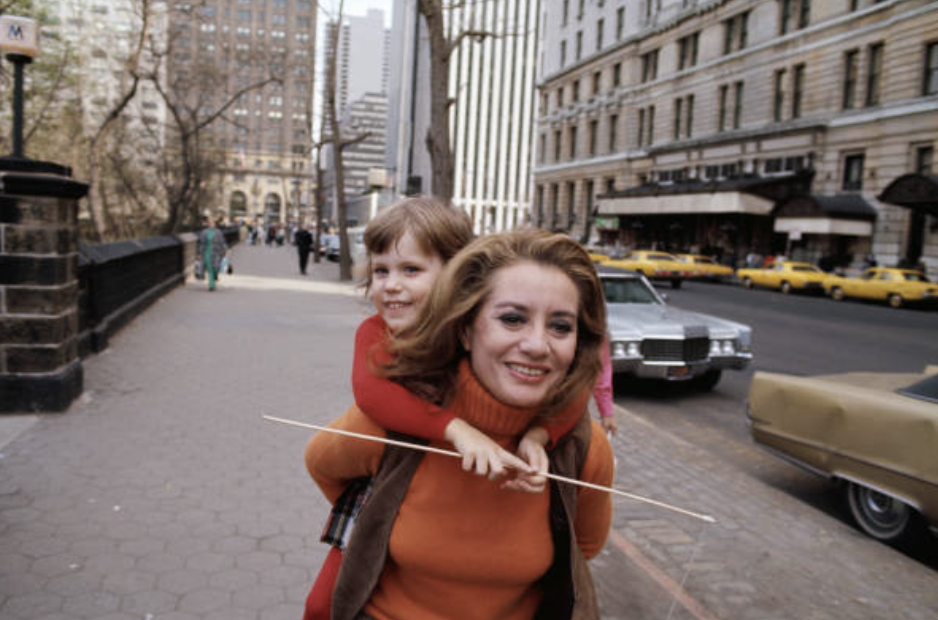 The couple divorced in 1976. Ten years later, Walters went on to marry philanthropist, developer, and Hollywood producer Merv Adelson on May 10, 1986. It was the third marriage for both, but Walter's last to date. Adelson started the production company Lorimar with the executive Lee Rich, which brought out massive hits like "Dallas," "The Waltons," and the film "An Officer and a Gentleman" in 1982 with Richard Gere. Their marriage lasted 
six years
, and they divorced on August 17, 1992. Walters
was romantically linked
with men in all her life, including former US Senator Edward Brooke. She wrote about her affairs in her book, Audition: A Memoir.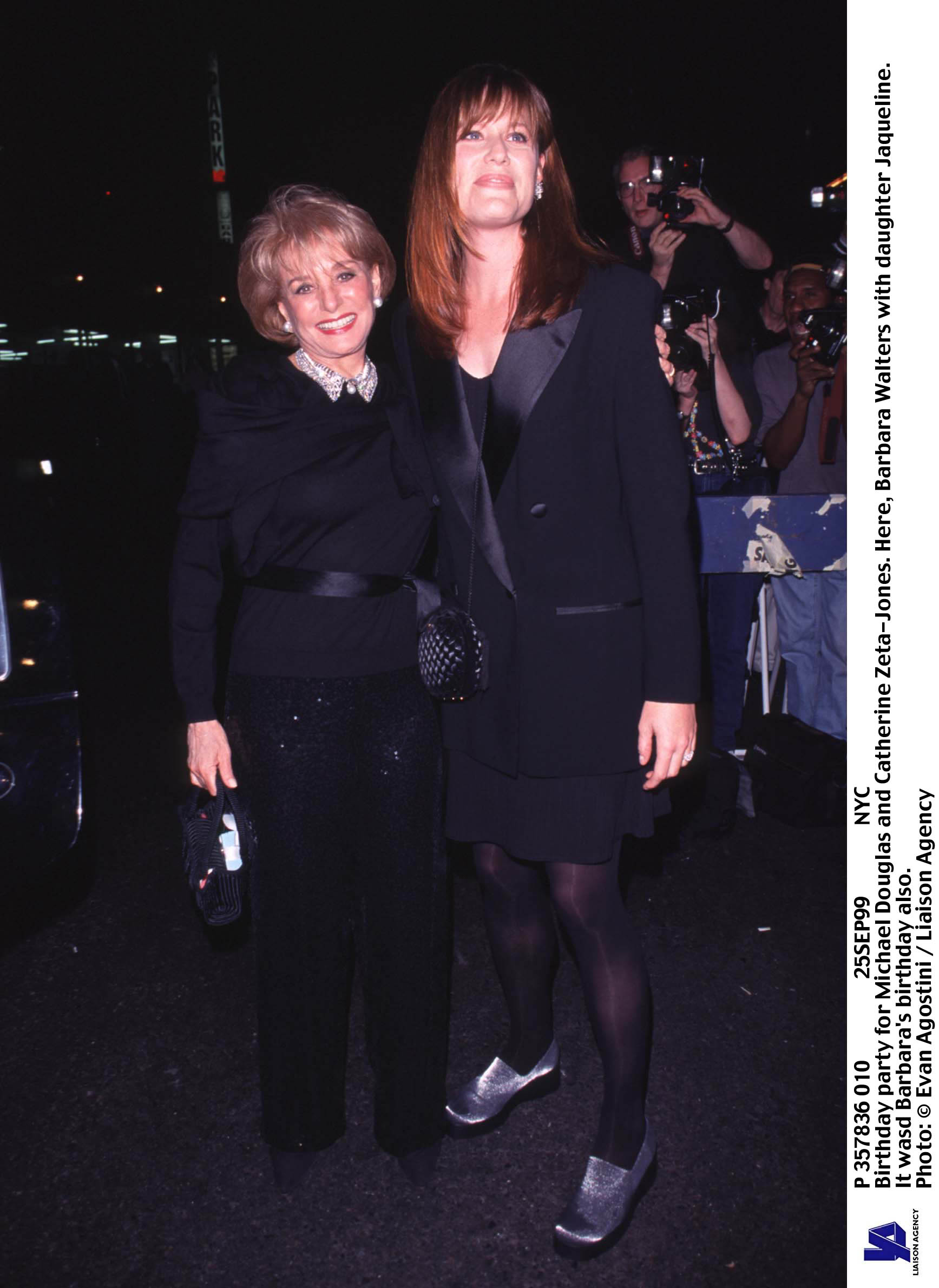 JOY BEHAR
The former Long Island English teacher got her start as a receptionist and producer for Good Morning America in the 80s, and in 1997, became one of the original hosts of The View. Since the beginning, Behar has only missed two seasons of co-hosting. On August 11, 2011, she married her boyfriend of twenty-nine years, Steve Janowitz, shortly before the show's 15th season returned. It also marked the talk shows' 14th anniversary on the air.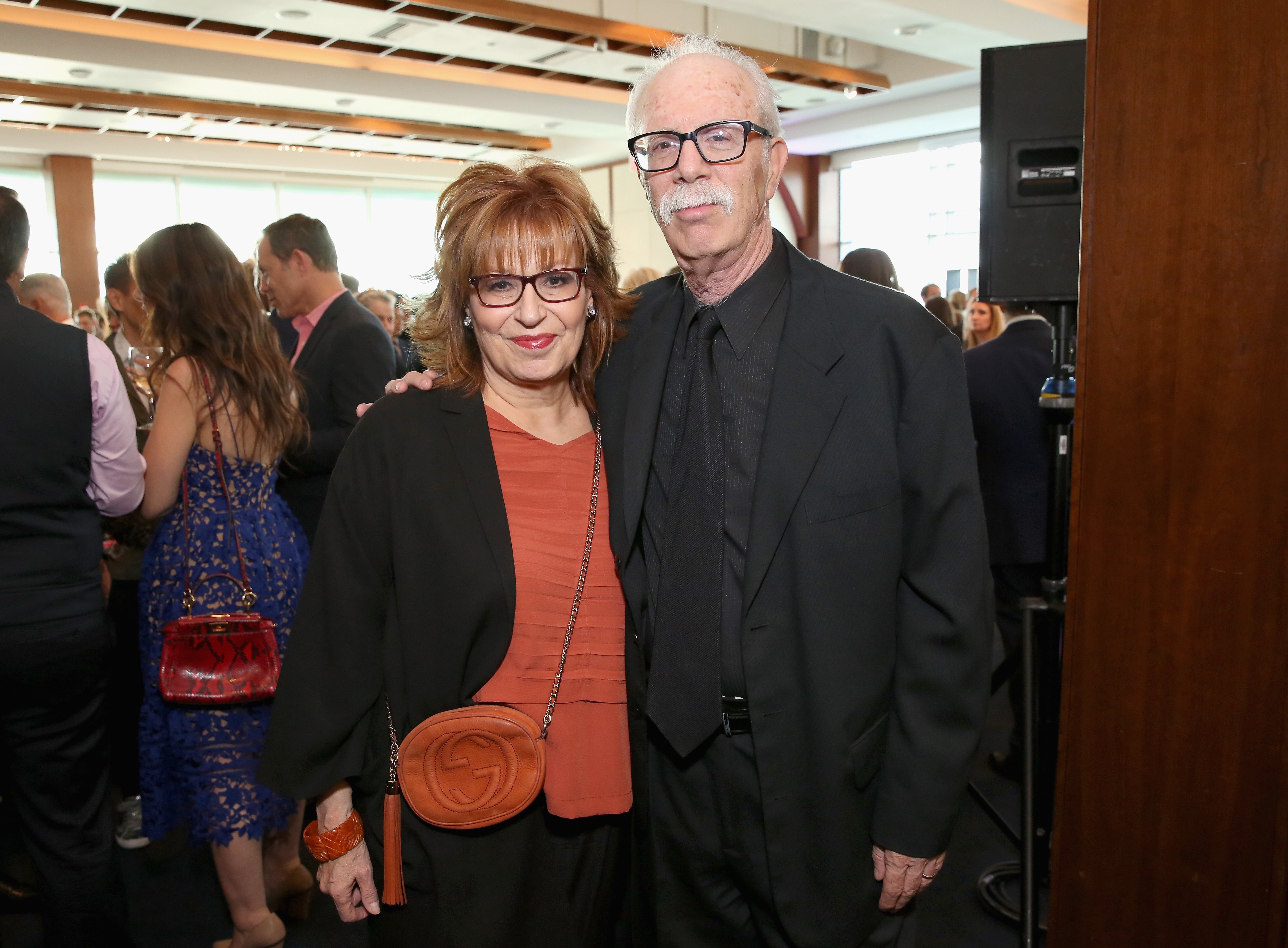 WHOOPI GOLDBERG
Similar to her former co-host, Barbara Walters, Actress Whoopi Goldberg decided marriage wasn't for her after her third divorce. When she was only 18-years-old, Goldberg married Alvin Martin, and they had a daughter, Alex, before their split in 1979. Seven years later, she married David Claessen but divorced the cinematographer two years later. Whoopi's marriage to Lyle Trachtenberg in October 1994, only lasted a year. Being married made her realize that conforming to its expectations is not for her. She doesn't want to do something "because everybody's expecting you to."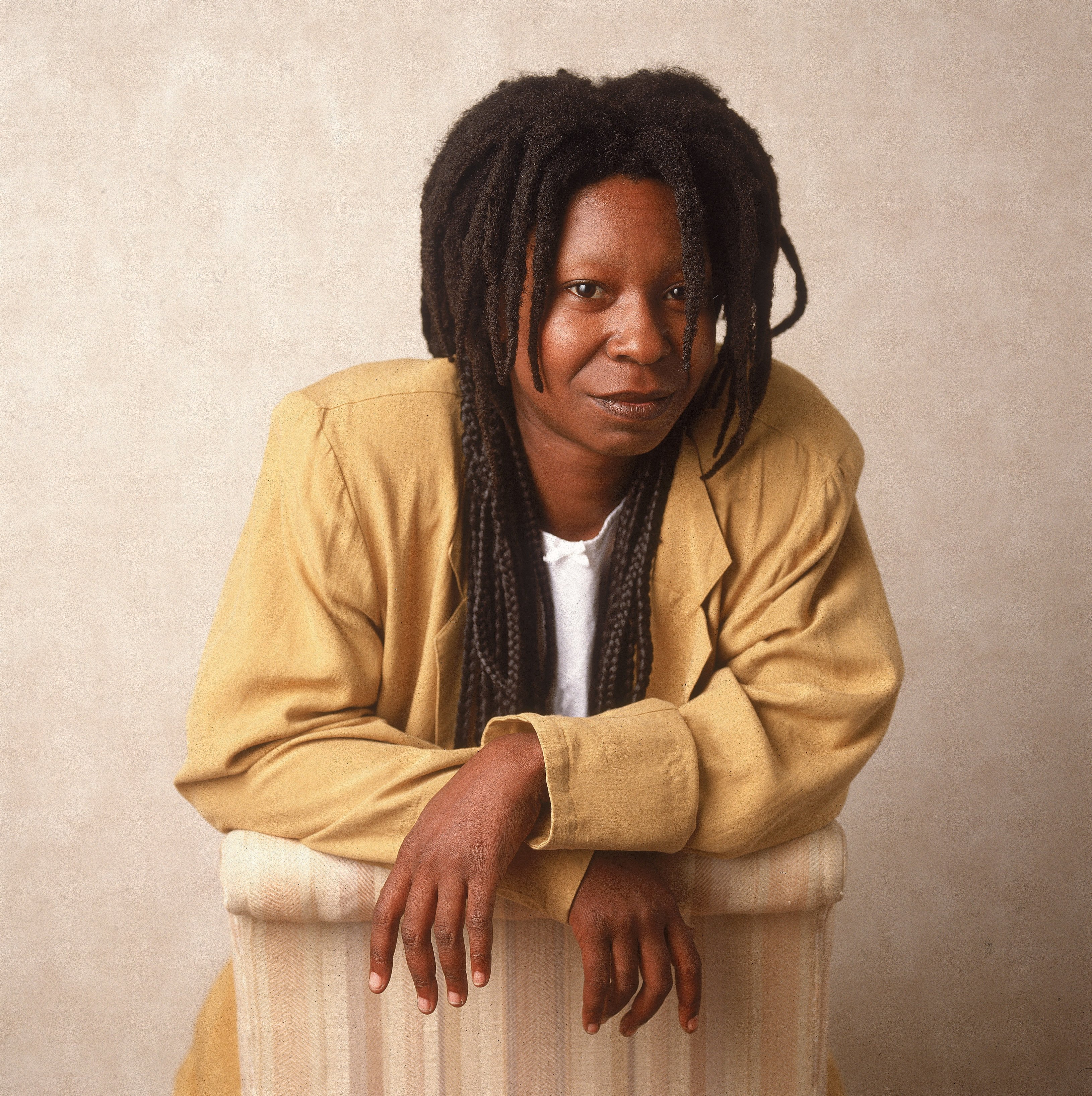 "They expect you to get married. So I kept trying to do that, but I didn't want to share information with somebody else. I didn't want anybody asking me why I was doing what I was doing. Or to have to make the other person feel better. But if you're in a relationship, you have to do those things, and it took me a while to figure out that I didn't want to."
Goldberg said she's much happier on her own, spending as much time with others as she wants and enjoying the time she has to herself and has been romantically linked with actors Frank Langella, Timothy Dalton, and Ted Danson.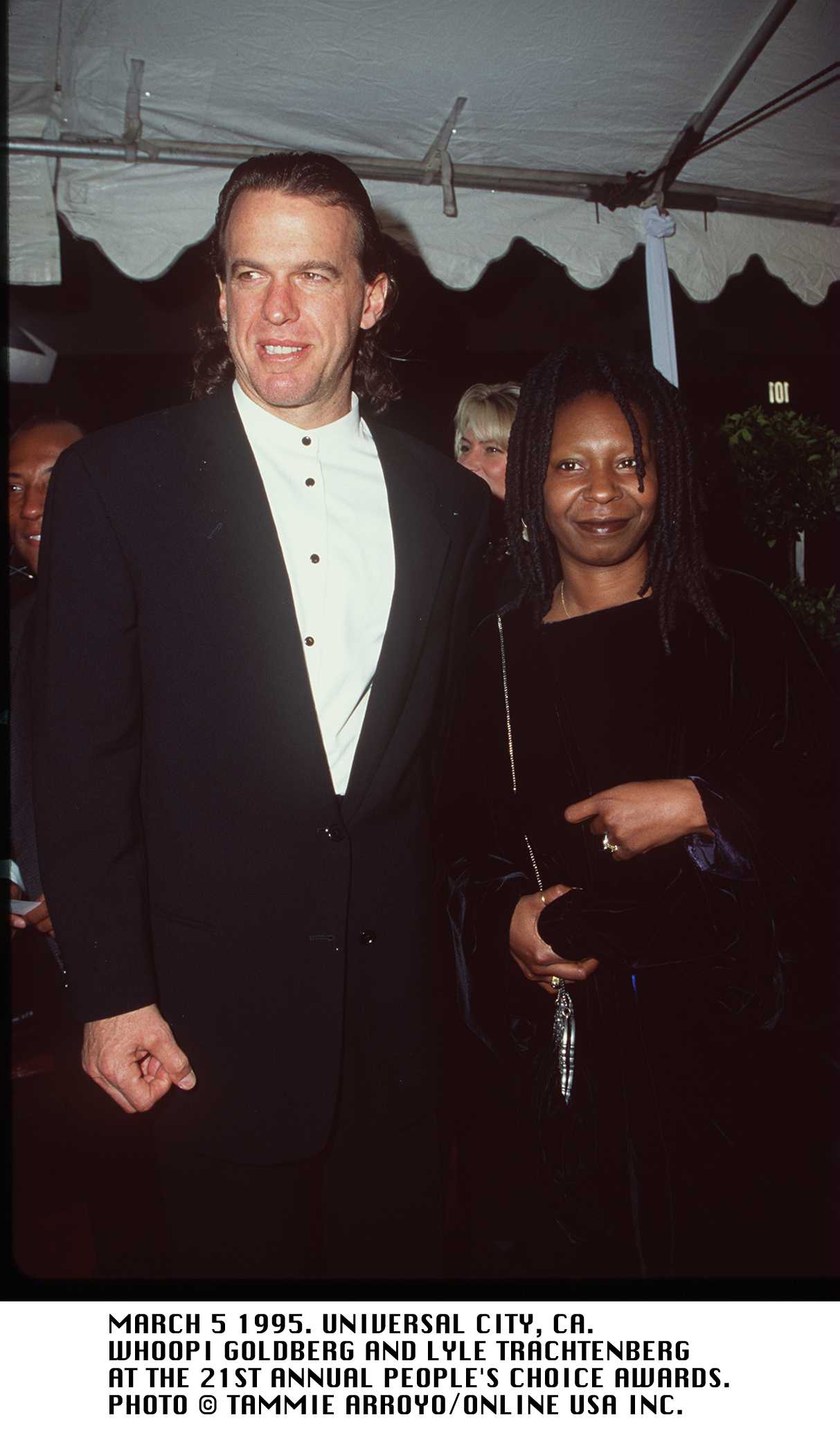 "I'm not looking to be with somebody forever or live with someone. I don't want somebody in my house," Goldberg said in 2016.
She joined The View in 2007 as the new moderator, replacing Rosie O'Donnell. Goldberg is one of the few people to win an E.G.O.T.: the four major American awards for professional entertainers: an Emmy (Television), a Grammy (Music), an Oscar (Film), and a Tony (Theater). She has been in over 150 films, nominated for 13 Emmy Awards, is the second black woman to win an Academy Award for acting, and during a period in the 1990s was the highest-paid actress of all time.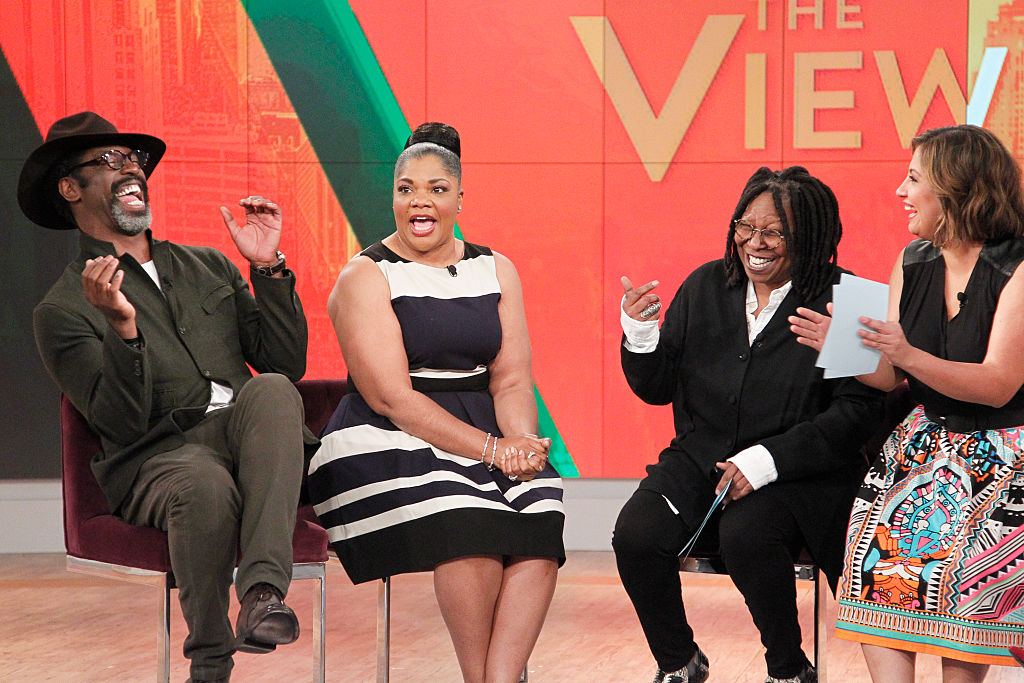 MEGHAN MCCAIN
McCain, who joined the talk show in 2017, got engaged to Ben Domenech at the Mayo Clinic shortly after her father, Senator John McCain, got diagnosed with Stage Four brain cancer in July 2017. Four months later, the two exchanged vows at the McCain family lodge in Sedona, Arizona, in front of approximately 100 guests on November 23, 2017.
"We got engaged because we decided to sort of celebrate life and celebrate being alive," she said on The View. "It's not the most romantic story, but he is my partner."
Sadly, Meghan had a miscarriage a few weeks before penning the experience in an article in the New York Times on July 2019. In her article, she reflects on the photoshoot for The New York Times Magazine's cover story about The View, how it was "vindication of the show's significance as a place at the center of political debate, a ratings boom." Retrospectively, all she could see in the photos was someone who felt like they were falling.
"I had a miscarriage. I loved my baby, and I always will. To the end of my days I will remember this child — and whatever children come will not obscure that," she wrote. "I have love for my child. I have love for all the women who, like me, were briefly in the sisterhood of motherhood, hoping, praying and nursing joy within us, until the day the joy was over."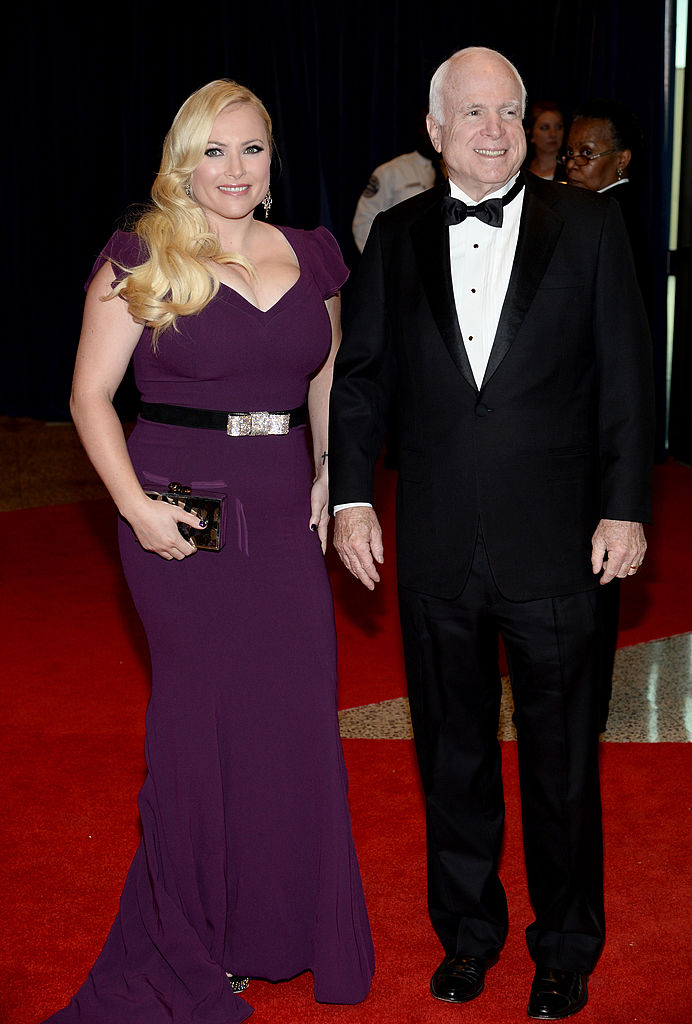 SARA HAINES
Sara Haines and Max Shifrin, whom she married in 2014, had an interesting start to their relationship. While working at "Today," the producers approached her and asked if she would be open to creating an online dating profile as part of a segment relating to the topic. She didn't think twice and kept the profile active after the segment ran. Eventually, Shifrin came knocking on the proverbial door.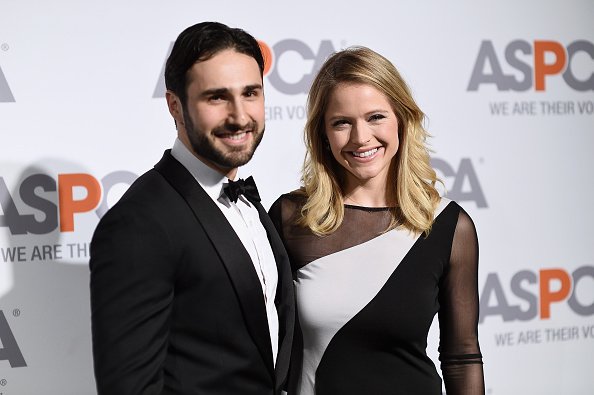 A year into their marriage, Haines became pregnant with their first child at the age of 38. The couple became the proud parents of Alec Richard on March 5, 2016, followed by the birth of their daughter, Sandra Grace, two years later. In January 2019, Haines announced that baby number three is on the way during a segment on her new co-hosting show, "GMA Day." A few months later, on June 2019, she gave birth to their second son, Caleb Joseph. Max and Sara also shared their outlook on the perspective that each person has that one special person meant for them in life and love: 
"There's no one person. We both agree on this and laugh all the time. There are thousands of The Ones. It's The One you decide to commit to," Haines explained. "It wasn't as romantic or fairy-tale-ish as 'I've been looking for you my whole life.' It wasn't any of that. We laugh at that."
JEDEDIAH BILA
Bila got engaged to Jeremy Scher in June 2017, the same year she made her exit from "The View." The couple spent a weekend at a New Hope bed-and-breakfast, during which Scher popped the question. The talk show host had her fairytale wedding on February 17, 2018, where the couple exchanged vows in Huntington, New York.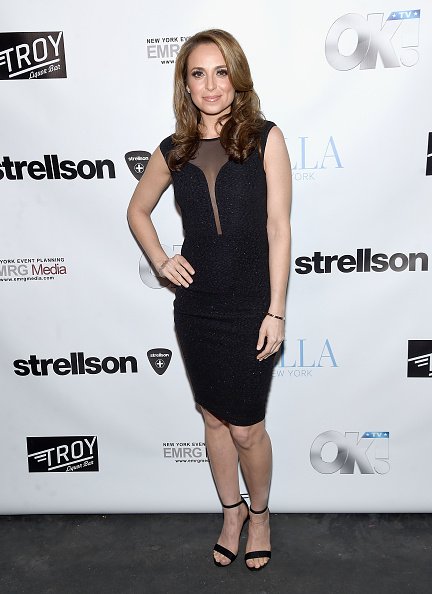 Sixty of the couple's closest friends and family attended their special day planned by Michael Russo Events, and the couple didn't wait long before Bila announced her pregnancy. During an interview with "Fox & Friends" on June 1, 2019, Bida revealed them to be expecting a boy as she excitedly shared images of her ultrasound. During an interview with "Fox & Friends" on June 1, 2019, Bida revealed them to be expecting a boy as she excitedly shared images of her ultrasound.
ABBY HUNTSMAN
Huntsman joined the talk show in 2018, shortly after she gave birth to her first child and daughter with husband Jeffrey Bruce Livingston, Isabel in November 2017. The two started dating in college and married in 2010. Huntsman had to take time off from The View to give birth to their twins in June 2019, and affectionately referred to their new bundles of joy "season 23's first guests." After returning from maternity leave, she shared how the experience of her twins, who spent time in the NICU after their birth, affected her.
MEREDITH VIEIRA
Vieira is best known as the original moderator of The View, from1997 to 2006, the original host of the US version of the game show Who Wants to Be a Millionaire, and as a co-host of the NBC morning news program Today, succeeding Katie Couric. She married CBS News journalist Richard M. Cohen on June 14, 1986, and together they have three children. Vieira turned down offers to co-host ABC's Good Morning America and CBS's The Early Show in the mid-1990s when her children were young. Cohen has had multiple sclerosis since he was 25 years old, and has had two bouts of colon cancer. Their youngest son, Gabe Cohen, is a reporter based in Washington state.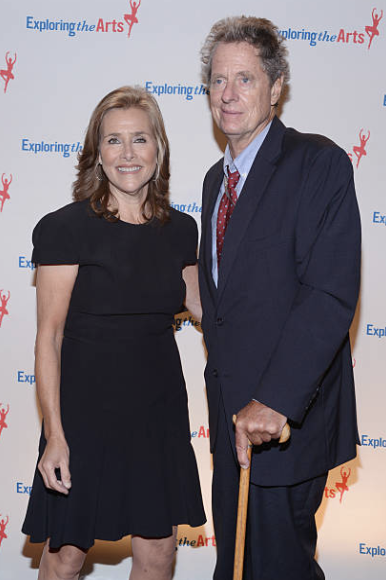 STAR JONES
Lawyer, journalist, author, TV personality, fashion designer, and advocate, Star Jones is best known as one of the original co-hosts on The View, on which she appeared until 2006. Jones' first husband, investment banker Al Reynolds proposed to Jones during the 2004 NBA All-Star Game. The two married on November 13, 2004, in front of five hundred guests and featured three matrons of honor, twelve bridesmaids, two junior bridesmaids, three best men, twelve groomsmen, three junior groomsmen, six footmen, four ring bearers, and four flower girls. More than thirty corporate "sponsors" donated wedding attire and merchandise for the event in exchange for mentions in the media and on Jones's website. The View producers said Jones had pushed product-placement in exchange for receiving those products and services for free. Her contract with the show was subsequently not renewed. Jones and Reynolds divorced in 2008. On October 24, 2017, Jones announced her engagement to Ricardo Lugo. The couple married on March 25, 2018.
Click 'Continue reading' to find out how Albert from 'Little House on the Prairie' looks now. He is 52 years old and looks more handsome than ever!