Greatest Films of the 20-21st Century According To Critics
There are several film producers in history today, and each month, new movies are introduced to fans all over the world. While some are award-worthy, others are not, and every movie goes through critics to make it better or to improve the producers. From time memorial, here are some of the greatest films of the century. 
50. Raging Bull
This famous movie was released in 1980, and it bagged 24 awards and many nominations. The movie starred actors like Robert De Niro, Joe Pesci, and Cathy Moriarty. The story revolved around a middleweight boxer who tried his best to earn his first middleweight crown. He soon falls in love with a beautiful girl from the Bronx, but he had no idea how to tell her about his feelings. These thoughts messed with him in the ring, and in turn, messed with his life.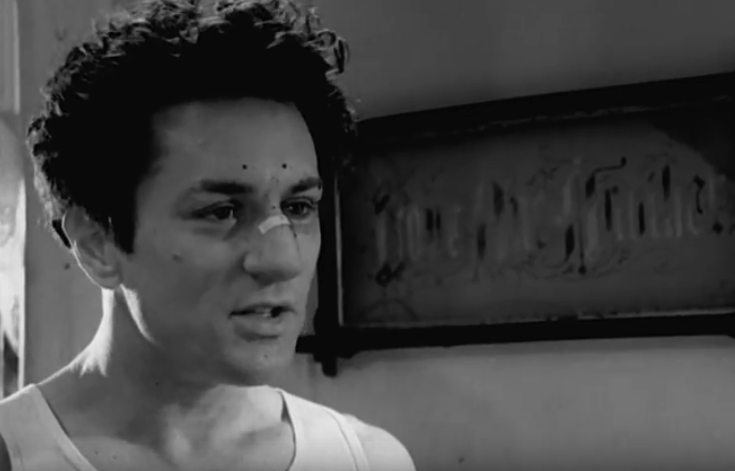 49. Aliens
The release date of this film happened in 1986, and it bagged 20 fantastic awards. It also starred amazing actors like Michael Biehn, Carrie Jenn, and Sigourney Weaver, who were one of the best actors in the 80s. The Alien series was a 1986 American science fiction and action movie that surrounds the life of Weaver, portrayed by Ellen Ripley, who made her way back to the moon where her people came face-to-face with an Alien. This time around, the Alien was accompanied by space marines.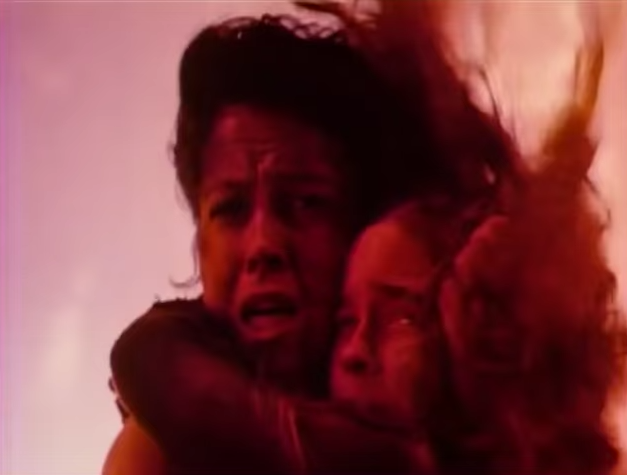 48. Reservoir Dogs
When this film was released in 1992, it was evident that the producers had cooked up a bomb behind the scenes. Although it won 9 awards, it was still one of the favorite movies of the 90s as it starred actors like Tom Roth, Michael Madsen, and Harvey Keitel. The film portrayed the lives of six wanted criminals who lived in different parts of the country but came together for a common goal, which was to carry out a heist. Unknown to them, the police had received news of the heist and ambushed them, which resulted in shootings and killings. When they got back to their safe point, they embark on a journey to find the mole amongst them.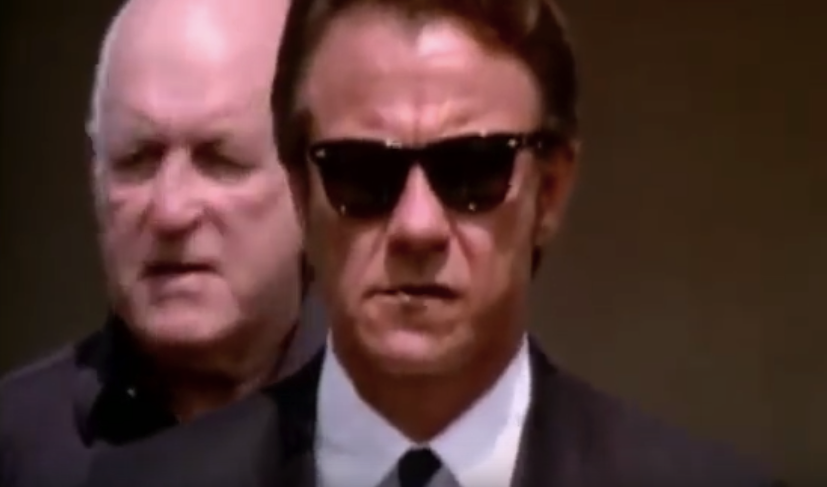 47. WALL-E
This film was released in 2008, and it took 90 awards home. It starred professional actors like Elissa Knight, Ben Burtt, and Jeff Garlin. The acronym title of this film stands for Waste Allocation Load Lifter Earth, which surrounded the life of an only surviving robot on Earth. He took it upon himself to put everything on Earth in place one after the other, and finally meets a scanner known as EVE. The duo soon begins a wild journey across the galaxy.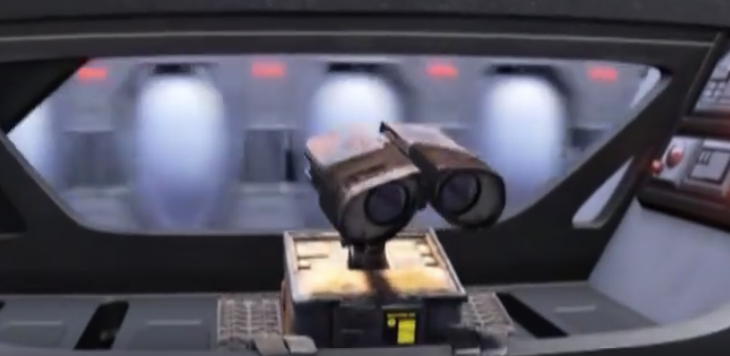 46. The Treasure of the Sierra Madre
This fantastic movie won over 15 awards, and it was declared one of the most successful movies of 1948. It also featured actors like Tom Holt, Walter Huston and Humphrey Bogart, which was the icing on the cake. The classic adventure movie surrounded the lives of Dobbs and Curtain; two wandered who met a veteran known as Howard in Mexico. Their journey unfolded when it was discovered that they were in search of gold. Aside from getting what they always wanted, the trio encountered different types of troubles from people who would do anything to stop them.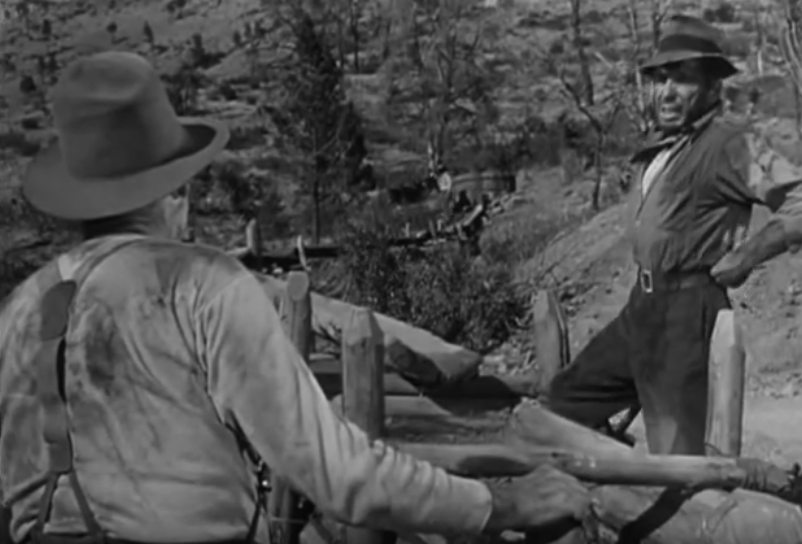 45. Whiplash
This musical movie was released in 2014, and it bagged 91 awards in total. The amazing faces featured in the film included; Melissa Benoist, Miles Teller, and J.K. Simmons. The film portrayed the life of a young jazz drummer, Andrew Neiman, who wanted to have all it took to rise to the top of his musical career. Unfortunately for him, he comes in contact with an instructor known as Terence Fletcher, who was known for his terrible coaching styles. He succeeded in pushing Andrew too hard to the point of obsession, which cost him his career.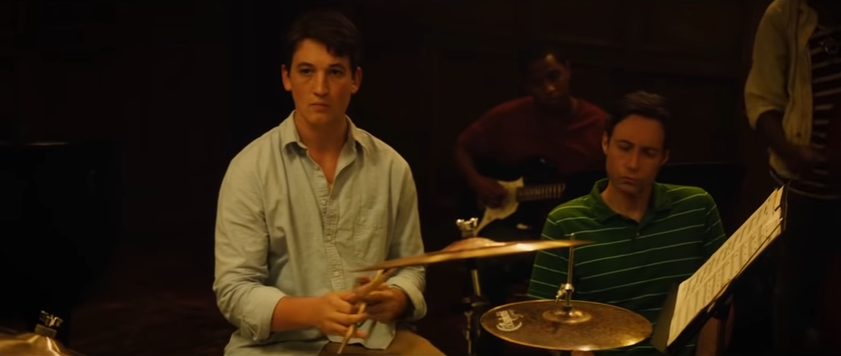 44. Some Like It Hot
This is one of the movies that featured the likes of Tony Curtis, Jack Lennon and Marilyn Monroe, one of the greatest actresses of all time. The movie was released in 1959, and it bagged ten beautiful awards in total. In this film, two men, Joe and Jerry, were present during a mafia murder, and that made them witnesses to it. To save their lives and leave Chicago as soon as possible, they disguised themselves as women and joined a jazz band for only females.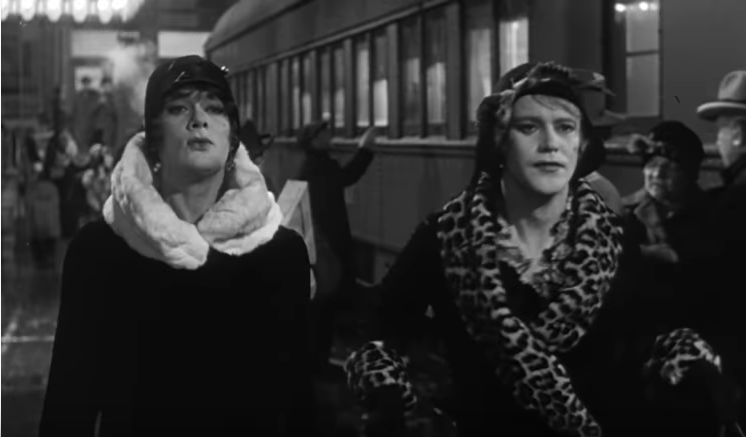 43. Double Indemnity
This classic was released in 1944, and it took home two awards in total. It also featured faces like Edward G. Robinson, Fred MacMurray and Barbara Stanwyck. A salesman known as Walter Neff found himself in an unfortunate murderous situation when he falls in love with Phyllis Dietrichson, who was bent on killing her husband. Lola had advised her, the Late Mr. Dietrichson's daughter, to make it look like an accident. Unfortunately, an investigator, Barton Keyes, decides to look into the case and discovers foul play.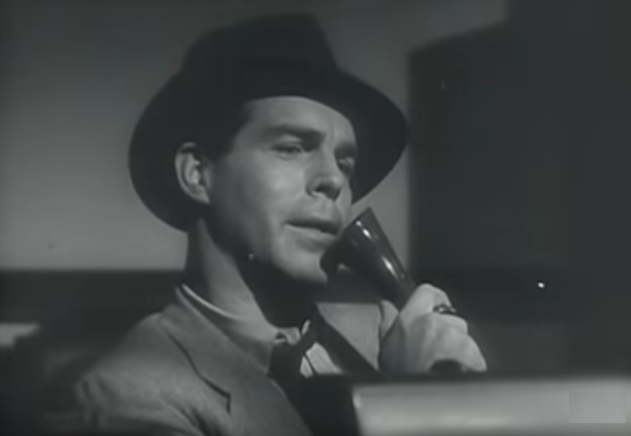 42. Taxi Driver
This American neo-noir psychological thriller film was released in 1976, and it proudly won 21 awards and many nominations. It also starred actors like Jodie Foster, Rober De Niro and Cybill Shepherd. It showed the life of a loner, Travis Buckle, who was suffering from insomnia and decided to become a New York Cabbie. According to him, he roamed the streets every night to clean the filthy city. As time went on, he met and fell in love with a campaign worker, Betsy.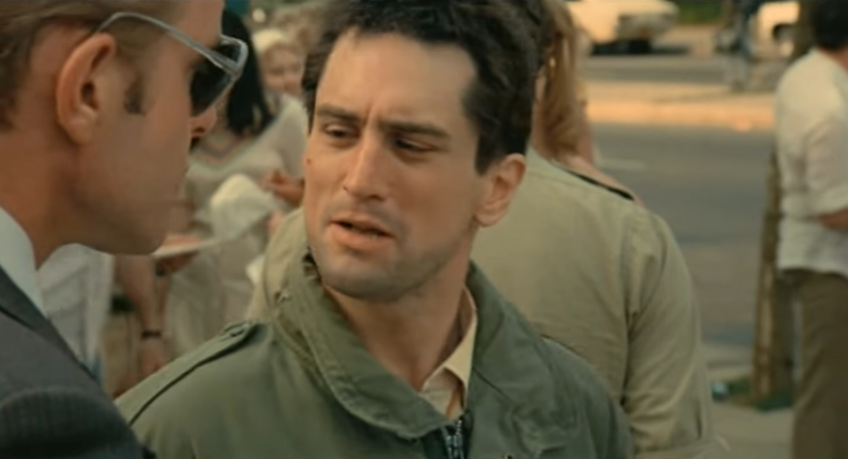 41. Vertigo
This 1958 film won 8 awards and starred actors like Kim Novak, Barbara Bel Geddes, and James Stewart. The psychological thriller was based on a novel titled From Among the Dead, written in 1954. I'm this movie, a former detective known as Scottie Ferguson was forced to retire early after he discovered that he was acrophobic and had a complication known as Vertigo. However, he gets hired as a private investigator by Gavin Elster to keep tabs on his wife, Madeleine, who had strange behaviors.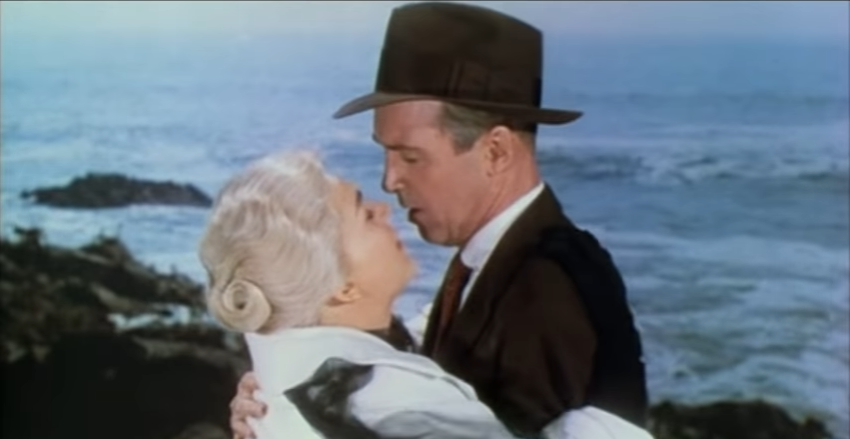 40. On The WaterFront
This award-winning movie was released in 1954, and it took home 29 awards in total. The actors present in this film included; Karl Malden, Marlon Brando, and Lee J. Cobb. It surrounded the life of a dockworker known as Terry Malloy, who was a practicing boxer. He was convinced by a mob boss, Johnny Friendly, to throw a fight, and that was the end of his career. A longshoreman who was about to testify against Friendly in court was suddenly murdered, and Terry took it upon himself to expose the truth. He had help from the dead man's sister, Edie, and a priest known as Father Barry.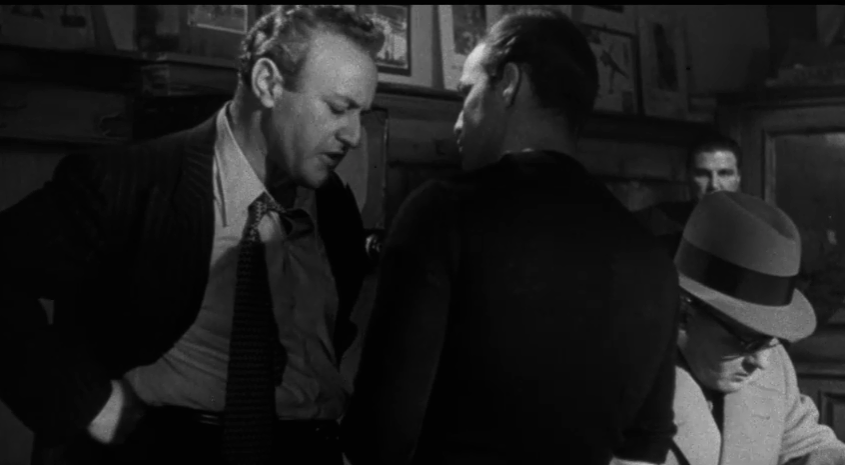 39. Saving Private Ryan
This action film was released in 1998 with famous faces like Tom Hanks, Time Sizemore and Matt Damon starring in it. This film won 79 awards in total and was mentioned in many nominations. The action began when Captain John Miller and his men fight to the death to bring back Private James Ryan, who was the only survivor after his three brothers were killed in combat. In the course of finding Private Ryan, the group was faced with personal life discoveries that showed them strength and courage.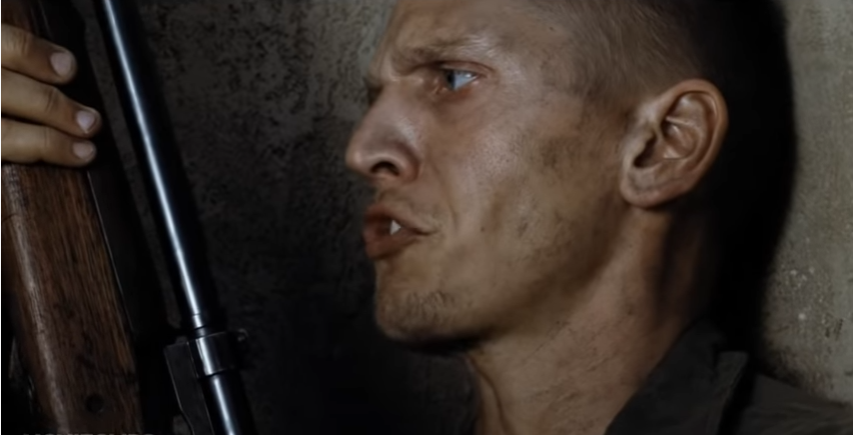 38. Inception
This 2010 sci-fi and thriller movie starred amazing actors like Joseph Gordon-Levitt, Leonardo DiCaprio, and Ellen Page. It also bagged home 156 awards in total and was said to be a huge success in 2010. The movie talked about Dom Cobb, a professional swindler, and a thief who could enter people's dreams and steal their secrets. This dubious skill put him on the wanted list in the world, and cost him everything and everyone he loved. Finally, Cobb is asked to do an impossible task, but an enemy watched his every move.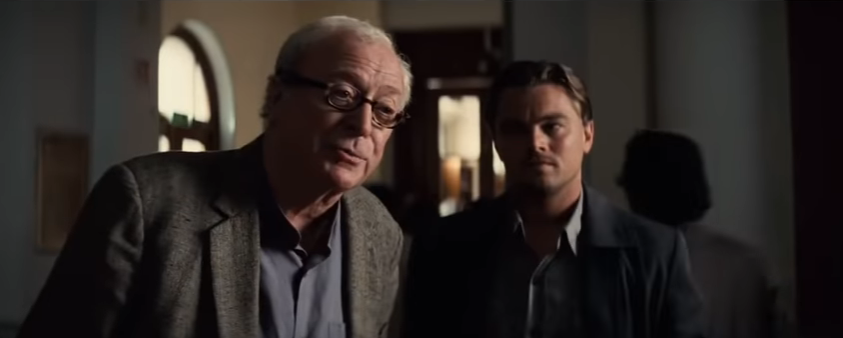 37. The Lord Of The Rings: The Fellowship Of The Rings
This fantasy and action movie was released in 2001, and it bagged 117 awards in total. The film also featured Ian McKellen, Orlando Bloom, and Elijah Wood, among a few. The story surrounded the lives of a race which was on the brink of extinction if they could not find the One Ring, which had been lost for decades. Some influential people will do anything to get the ring, but unknown to them, it was placed in the hands of a Hobbit known as Frodo Baggins.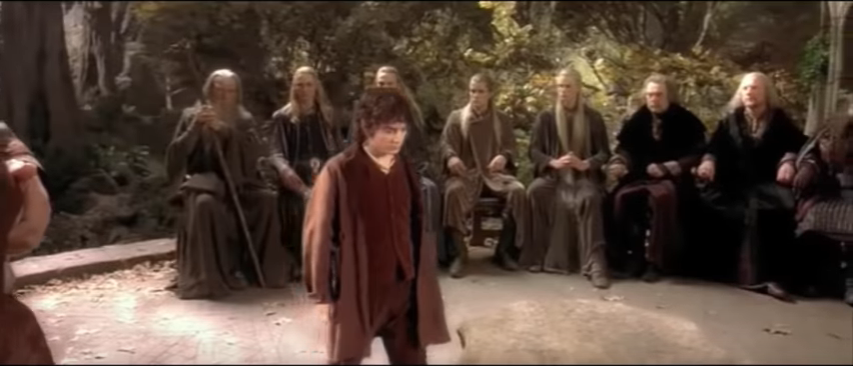 36. The Silence Of The Lambs
This mystery drama won 54 awards after its release in 1991. It also featured Anthony Hopkins, Jodie Foster, and Lawrence A. Bonney. It showed a brilliant FBI academy trainer known as Clarice Starling, who gets the chance to interview a psychopath who trained as a psychiatrist, Dr. Hannibal Lecter. He had been responsible for various deaths in the city and was finally brought to justice. It was believed that Hannibal had the knowledge, not an on-going case, and it was only Clarice, who could get it out of him.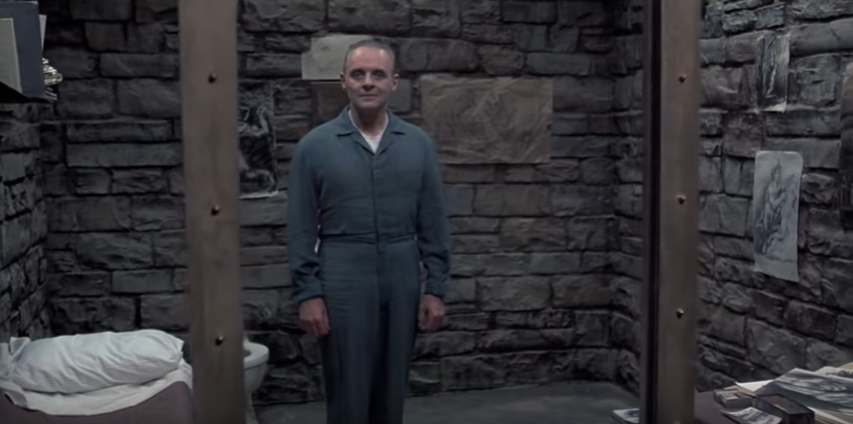 35. Chinatown
The release date of this movie happened in 1974, and it won 21 awards in total. This movie also starred actors like Faye Runaway, John Huston and Jack Huston. A private eye from Los Angeles, Jake Hottest, was hired by Evelyn Mulwray to investigate her husband, who may be cheating. To Jake's surprise, he found out that he was hired by an imposter and the real Mrs. Mulwray. After the death of Mr. Mulwray, Gutted finds himself in an entangled situation as Mrs. Mulwray's father is a suspect.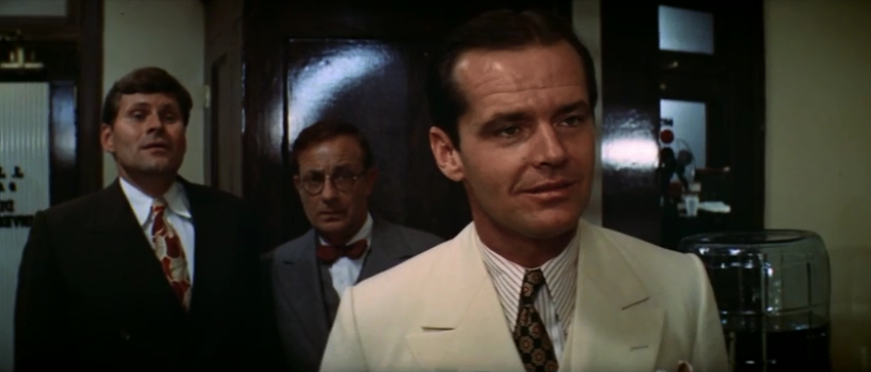 34. Lawrence Of Arabia
This historical drama was released in 1962, and in total, it won 30 awards. It also starred professionals like Alec Guinness, Anthony Quinn, and Peter O'Toole. It surrounded a British Lieutenant, T.E Lawrence, who had a versed knowledge in the native Bedouin tribe. He embarks on a journey to find Prince Faisai and become a middleman for Arab and Britain to fight against Turkey. After meeting a native Sheriff known as Ali, Lawrence goes against his mission as he traveled through the desert to attack a Turkish port.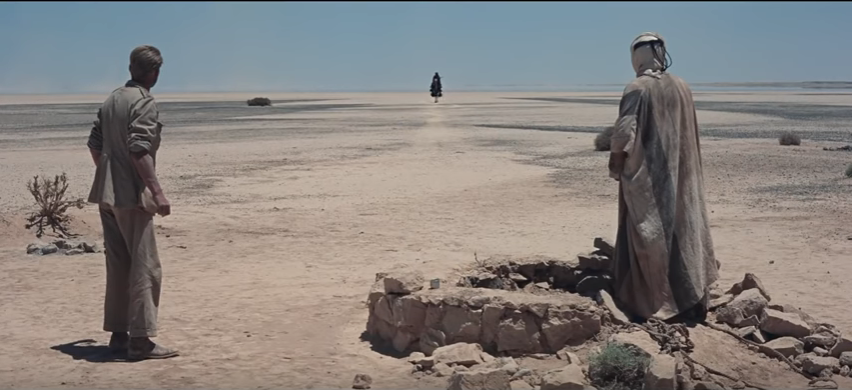 33. Alien
This film series was released in 1979, and it won a total of 17 awards. It also featured actors like Tom Skerritt, John Hurt, and Sigourney Weaver. This science-fiction horror series was based on a commercial space tug crew known as Nostromo, who come in contact with an aggressive and bloodthirsty Alien. The story was written by Dan O'Bannon, directed by Ridley Scott and produced by Gordon Carroll. The series was not only intense, and one of a kind, but its storyline was also beautiful.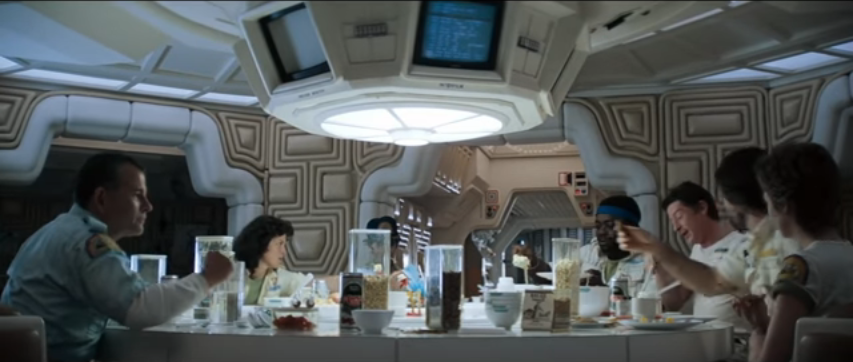 32. The Great Dictator
This comic drama was released in 1940, and it won a total of 6 awards. Some of the stars present in this movie include; Paulette Goddard and Jack Oakie. The story was based on a Jewish barber who spent most of his life as a soldier in the war and returned home with wounds. He decided to stay in an army hospital to recover, and unknown to him, dictator known as Adenoid Hynkel, who enforced ridiculous policies, had risen. When the Jewish Barber returns to his home, he teams up with other people to rebel against the dictator and his policies.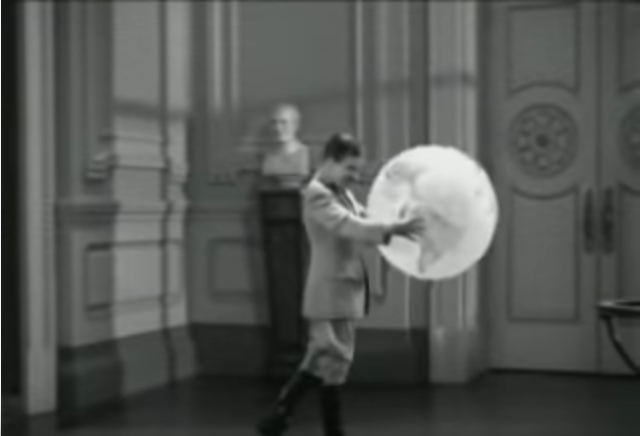 31. North By Northwest
This classic suspense film came to the screens in 1959, after which it took home eight awards. The cast of this movie includes; Eva Marie Saint, James Mason, and Cary Grant. This movie was termed a success because 90% of fans loved it. It surrounded the life of a New York City advertising executive, Roger O. Thornhill, who was on the run from a spy, Philip Vandamm. Thornhill was mistaken for a government agent, and this led the spy to his doorstep to kill him.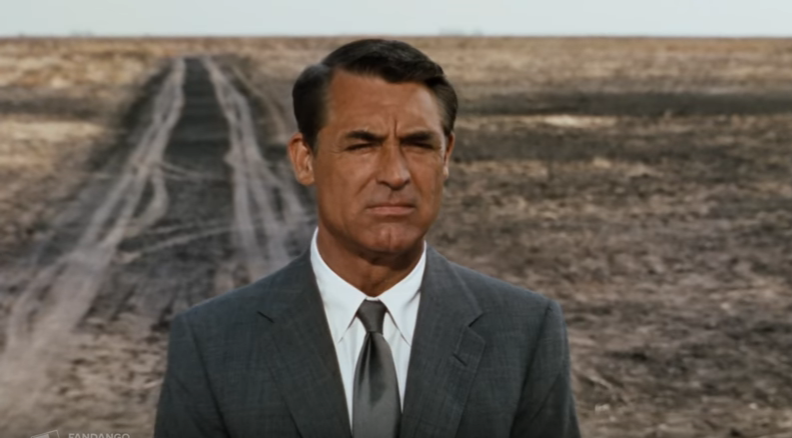 30. Singing In The Rain
This movie was released in 1952, and it starred Donald O'Connor, Debbie Reynolds, and Gene Kelly. It also took proudly took home five awards in different categories. The romance movie centered on Don and Lina, who has been cast as lovers repeatedly in various films. However, in this musical romance, Don was giving the singing part. Lina, on the other hand, had to practice with diction and musical coach, but still had problems finding her vocals. Finally, Kathy, an aspiring actress and music lover, takes Lina's place.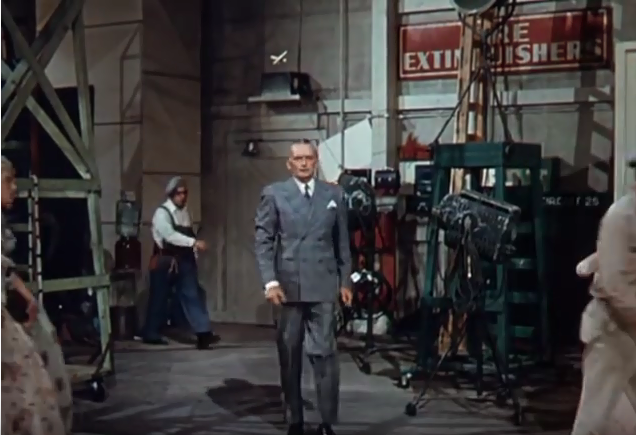 29. Paths Of Glory
This anti-war story was released in 1957, and it bagged four awards in different categories. The movie cast included; Ralph Meeker, Kirk Douglas, and Adolphe Menjou. The drama centered on a war period when General Broulard instructed his second in command, General Mireau, to assault a German trench by bribing him with a promotion. In spite of knowing that the mission was a fool's errand, Mireau instructs his assistant, Colonel Dax, to put the assault in place. Events unfold as the assault results in a catastrophic consequence General Mireau tries to save face.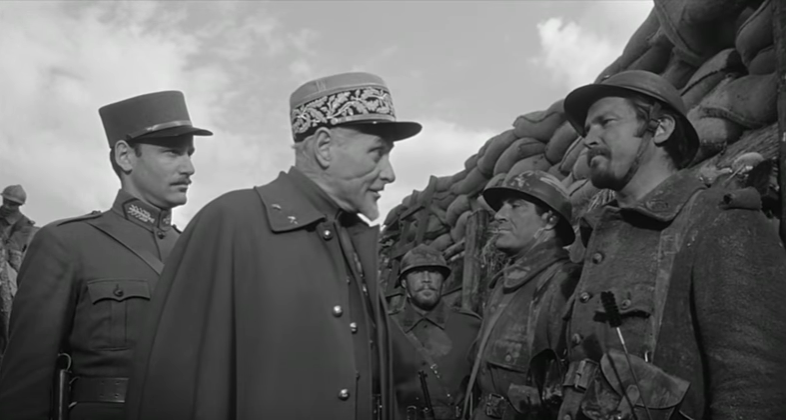 28. The Lord Of The Rings: The Two Towers
After its release in 2002, this fantasy drama bagged 119 awards in total from different categories. Some of the actors in this film were Ian McKellen, Elijah Wood, and Viggo Mortensen. This movie was a sequel to the Golden Globe award-winning The Lord Of The Rings: The Fellowship Of The Ring. It surrounds the continuation of Frodo's quest to destroy the One Ring. After a while, Frodo and his partner, Sam, find out that Gollum was trailing them.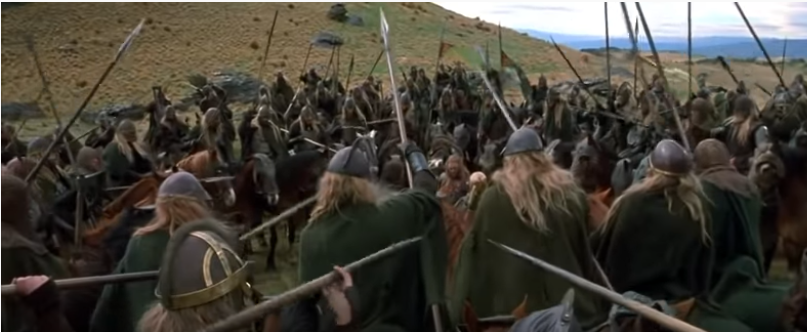 27. Apocalypse Now
This 1979 adventure drama was an award-winning movie that walked away with 20 awards in total. It starred amazing acts like Marlon Brando, Martin Sheen, and Robert Duvall. It surrounded a Vietnam soldier, Captain Willard, who takes it upon himself to find and kill Colonel Kurtz, a once-prominent officer, said to have lost his mind. Willard is accompanied by an Air Cavalry officer who likes surfing and a freelance photographer. The trio travels deep into the darkest places to find the crazy colonel.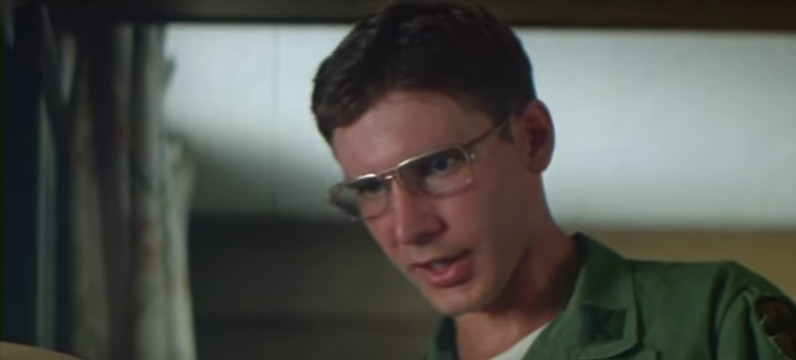 26. All About Eve
The release date of this exciting drama was recorded in 1950, and in total, it won 23 awards. The cast of this movie included Better Davis, George Sanders, and Anne Baxter. The story surrounded a prominent actress, Eve Harrington, who showed up in Margo Channing's dressing room looking battered and unkempt. The mega-star, Margo, and her friends decided to listen to Eve share a beautiful melancholy story. Captivated by her elegance and courage, Margo takes Eve under her wing to train and make her a superstar. However, it was revealed that Eve only attempted to use Margo for her gain.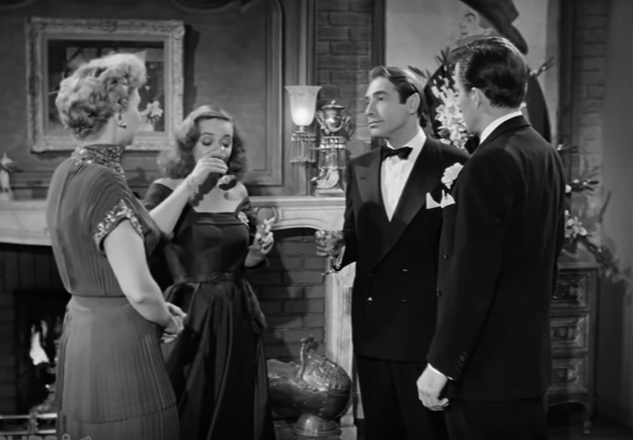 25. It's A Wonderful Life
This fantasy drama was released to the big screens in 1946, and it won a total of 6 awards. The stars of this movie include; James Stewart, Lionel Barrymore, and Donna Reed. It portrays the life of George Bailey, who decided to take his life on Christmas day because he could not handle the pain he was going through. The angels who know what George is about to do table his matter to discuss and this leads the audience to George's former life. In the process of taking his life, George instead saved his guardian angel, who shows him a lot of amazing things.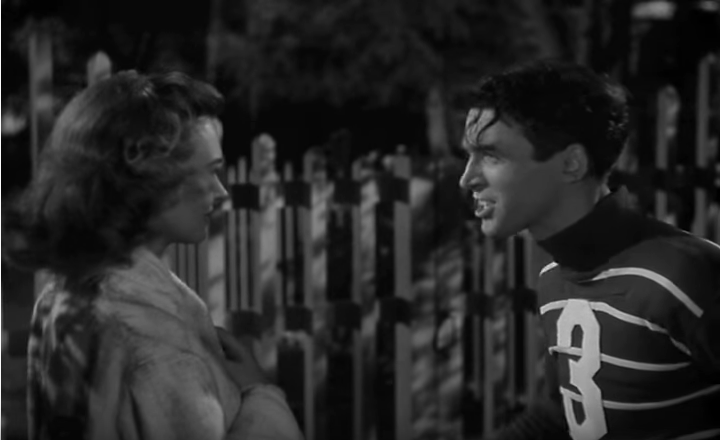 24. Star Wars: Episode IV- A New Hope
This series was released in 1977, and it bagged 56 awards from different categories. It also featured some amazing acts in persons of Mark Hammill, Carrie Fisher, and Harrison Ford. The American epic space-opera movie surrounded a galaxy on the brink of a civil war. Some rebels stole the plans to find the Death Star owned by the Galactic Empire. This star was capable of terminating an entire planet and unknown to everyone, Princess Leia, an imperial senator, is the leaders of the rebellious spies.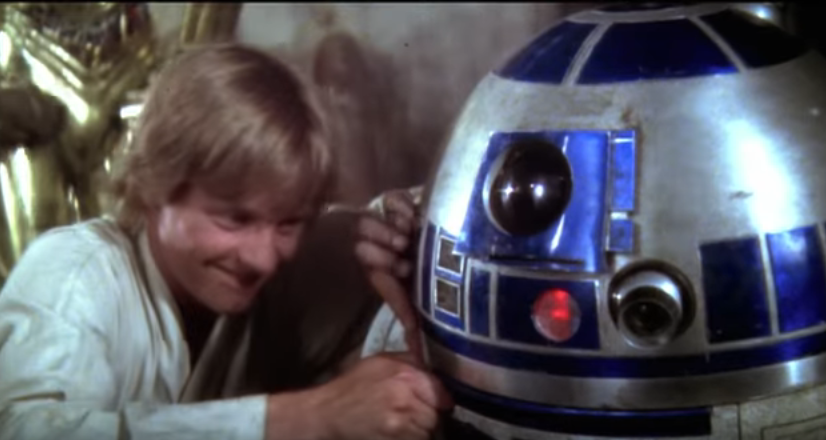 23. Psycho
This film was released in 1960 and won 4 awards in total, from different categories. It also featured Janet Leigh, Vera Miles, Anthony Perkins, and many more. This mystery drama portrayed a phoenix secretary known as Marion Crane, who is on the run after embezzling $40,000 from her employer. She intended to take the money and flee town with her boyfriend, Sam Loomis. After a bad storm, the duo decides to stay at a Motel where she meets Norman Bates, a proprietor who has mommy issues.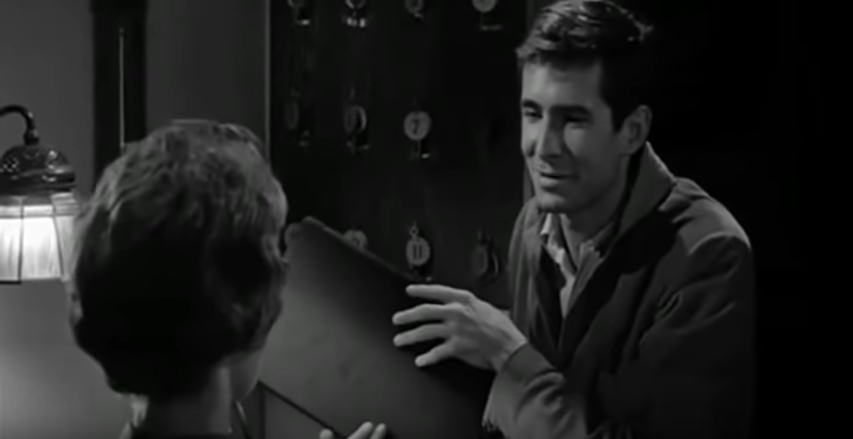 22. Rear Window
The cast from this 1954 movie included James Stewart, Wendell Corey, and Grace Kelly, and it won 6 different awards in total. The mystery thriller surrounded the life of a news photographer who was trying to find his bearing and is convinced that he is a witness to a murder. Before this, he has strapped to a wheelchair for the rest of his life after a ghastly accident. He spent most of his days and nights watching his neighbors in the opposite apartment with a telephoto lens. One night, as he is watching them as usual, he becomes sure that a murder took place, and he is a witness.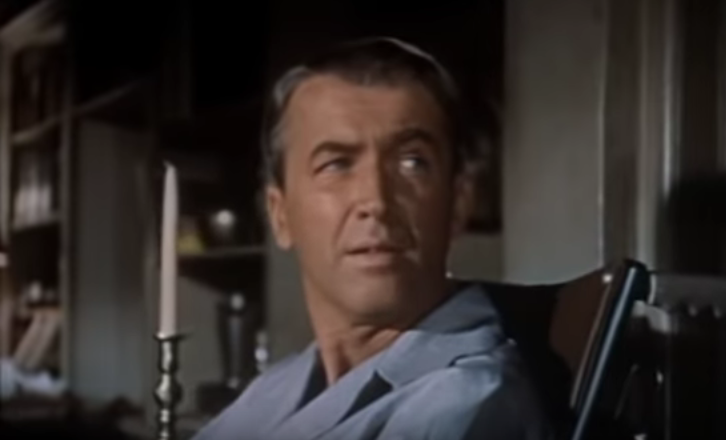 21. Modern Time
The release date was stated in 1936, and 4 awards were bestowed on this movie. The cast included Henry Bergman, Charles Chaplin, Paulette Goddard, and many more. This romantic piece brought to reality a Little Tramp, portrayed by Charlie Chaplin, who gained employment in an art factory. Unfortunately for him, though he was captivated by his workplace, mishaps in the factory kept sending him behind bars. During his sentences, he met an orphan girl, Paulette Goddard, who teaches him how to go through life and face hard times. The Tramp later becomes a performer after working as a waiter for a while.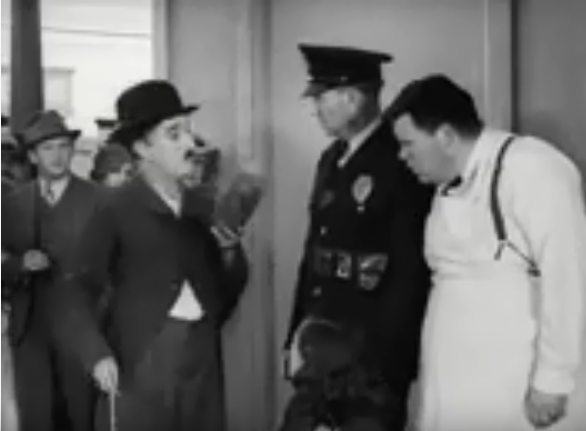 20. Toy Story 3
This movie was released in 2010 as a third sequel to the original Toy Story, and it won 60 awards in total. Some of the best acts in history featured in this story, and they were, Joan Cusack, Tom Hanks, and Tim Allen. This story talks about Woody, a cowboy toy with a pleasant heart and his owner, a little boy known as Andy. Woody becomes jealous when Andy's parents bought him another toy, Buzz Light-year because his position as the favorite toy is on the verge of being compromised. Buzz also believes that he is on a mission to find his planet, and this ticks Woody off. In the end, Woody and Buzz team up to escape from a neighbor known as Did Phillips.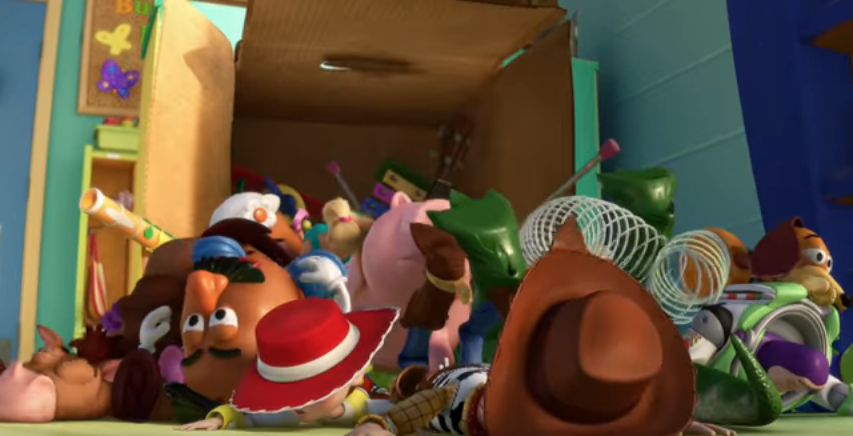 19. Citizen Kane
After its release in 1941, the film won 10 total awards, and it also starred acts like Dorothy Comingore, Person Welles and Joseph Cotton. This drama mystery surrounds a reporter on a mission to find out translate the dying wish of Charles Foster Kane, a don. His investigation leads him to an unusual portrait of a man who went from obscurity to stagnant wealth. Some other people in Kane's life have ideas on what the mystery word is, but the reporter encounters difficulty translating the word Rosebud.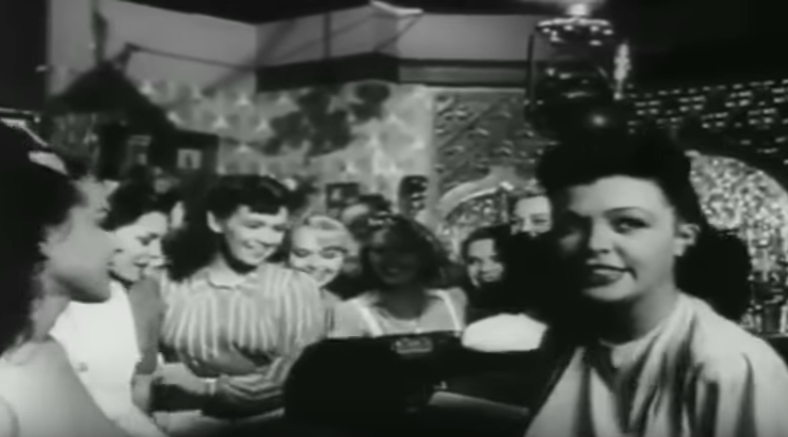 18. Dr. Strangelove or: How I Learned To Stop Worrying And Love The Bomb
This iconic piece got 13 awards after its release in 1964, and it featured actors like Peter Sellers, Sterling Hayden, and George C. Scott. This movie centered around the notion that if the wrong person takes the wrong step, all will be lost. A U.S Air Force General, Jack Ripper, sends bomb troops to destroy the Soviet State because he thinks that they are plotting to corrupt the blood of Americans. In this action movie, the General is seen as the wrong person who should not be given a chance to press the wrong button.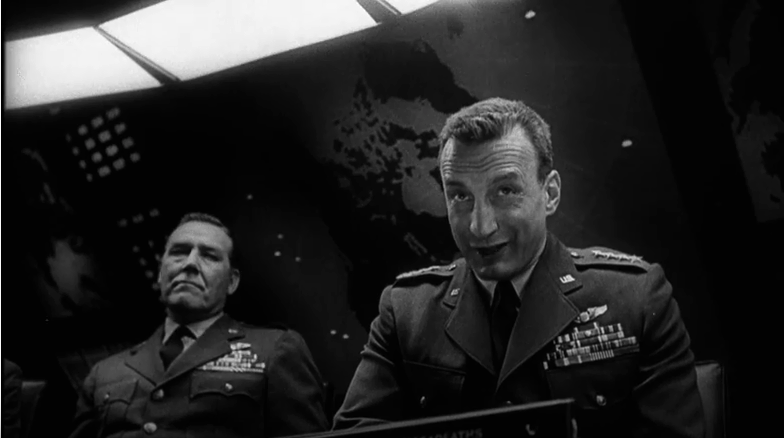 17. Once Upon A Time In The West
This thriller drama came to the screens in 1968 and won 4 jaw-dropping awards. It also featured movie icons like Claudia Cardinals, Henry Fonda, and Charles Bronson. This story talks about a rail Baron, Morton, who wanted a land around Flagstone flowing with water because he knew that the new railroad would end there. However, the owner of the land, McBain, was not ready to give it out, and Morton sends Frank to scare him. Unfortunately, Frank ends up killing McBain and implicates a bandit. Meanwhile, McBain's wife and a gunslinger with a past arrived to hear the news.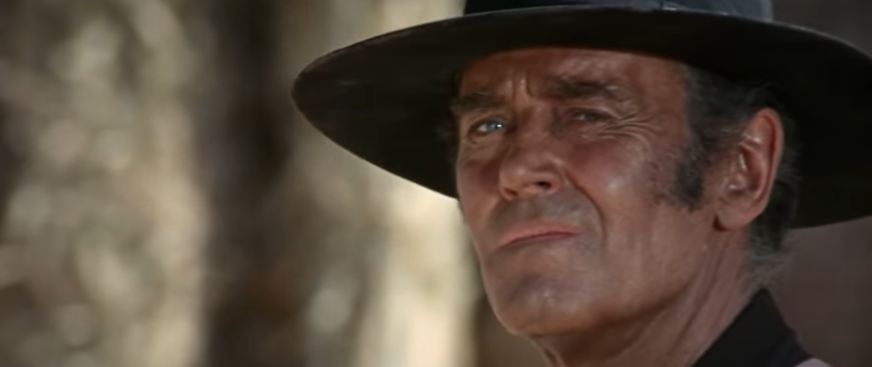 16. Raiders Of The Lost Ark
In 1981 this movie was released, and it successfully won 34 awards from different categories. It also starred actors like Paul Freeman, Harrison Ford, and Karen Allen. This epic movie tells the tale of an intrepid archeologist who is on. Mission to beat the Nazis at their game. The aim was to secure a religious relic that will aid either side to dominate the world. With his constant fear of snakes and an unrelenting ex-girlfriend, Indian Jones faces persistent difficulties on his journey, especially from his vengeful ex.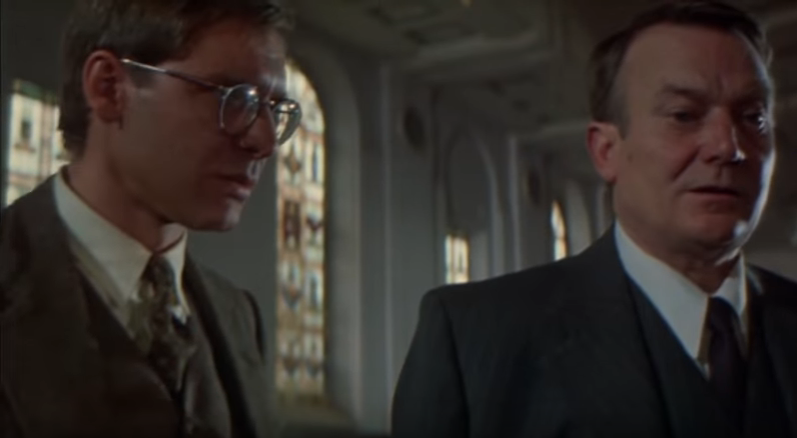 15. Sherlock Jr.
After its release in 1924, it starred Buster Keaton, Joe Keaton, and Kathryn McGuire. Also, it bagged one award in total in an amazing category. It was the dream of a movie projectionist, Buster Keaton, to be a detective. He got into trouble when his fiancé, Kathryn McGuire was a victim of a local thief, Ward Crane, as he was implicated for the crime. With his amateur skills and detective intuition, he decided to follow the thief back to the train station but get trapped in a car. In disappointment, he goes back to his theater, where he has a splendid dream of becoming the great Sherlock Holmes.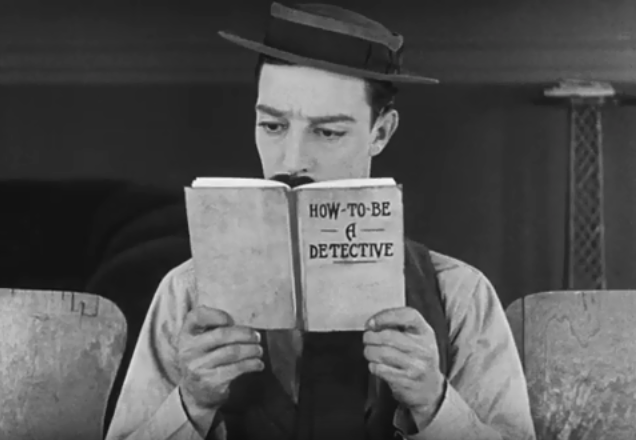 14. City Lights
This movie was three awards in total after its release in 1931, and it also starred the likes of Virginia Cherrill, Charles Chaplain, and Florence Lee. A free-spirited Tramp falls for a blind flower girl on the street. When the Tramp finds out that the love of his life and her grandmother will be put out of their home for failing to pay the bills, he takes it upon himself to work and get money for them. This gesture proved futile as he could not come up with the money. However, he saves the life of a drunk millionaire who gives him a large sum of money to repay his kindness.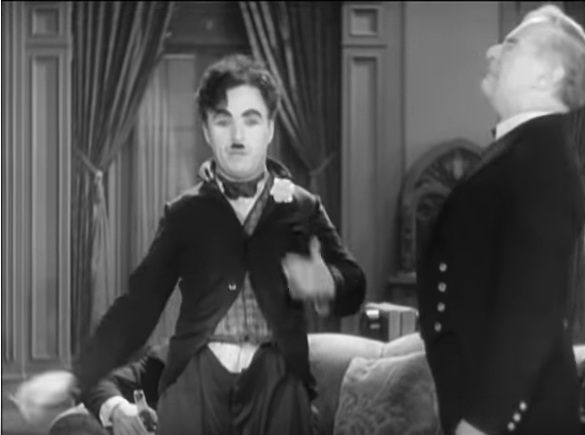 13. Casablanca
After its release in 1942, it walked away with eight awards in total, and the proud actors featured in this film are Humphrey Bogart, Paul Henreid, and Ingrid Bergman. This story tells the tale of Rick Blain, a club owner in Casablanca, who finds out that his former lover, Ilsa, came to town with her new husband, Victor Laszlo. The Germans are on Victor's take as he is a famous rebel. Ilsa runs out of options to keep her husband safe, so she seems the help of Rick, whom she knows has sources to get them out of the country.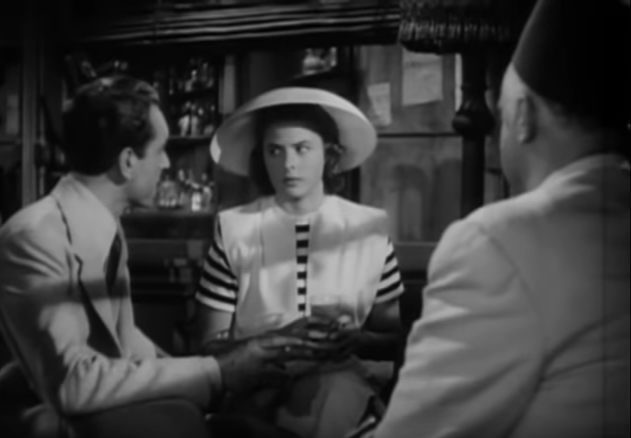 12. The Good, The Bad And The Ugly
Although it won only one award, this amazing 1966 film starred some talented movie stars like Van Cleef, Clint Eastwood, and Eli Wallach. This adventure film surrounded a stranger, Joe, and a Mexican outlaw, Tuco, who become partners. Before this, Joe captured Tuco and turned him over to get the reward, but on the day of the execution, he comes back to save him. They went on a series of adventures together, which included turning criminals over. However, their luck changed when they discovered a buried $20,000 in the desert.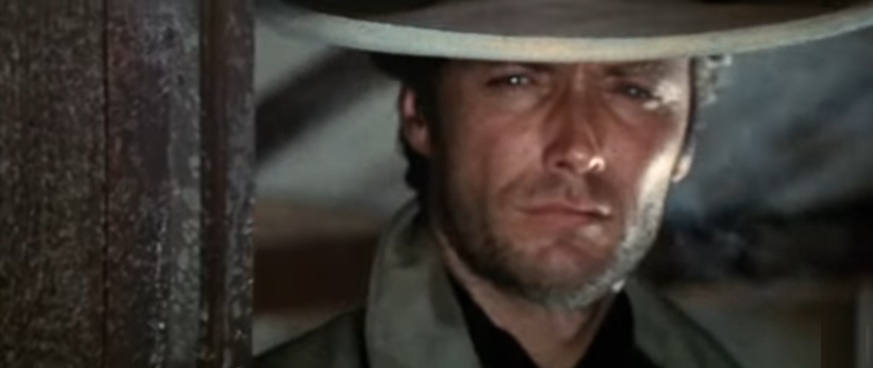 11. Star Wars: Episode V- The Empire Strikes Back
Walking away with 22 fantastic awards was not a child's play for this 1980 film series, but we have amazing actors like Harrison Ford, Mark Hammill and Carrie Fisher to thank for that. This Star Wars sequel continued the adventure faced by Skywalker, Han Solo, Chewbacca, and Princess Leia. They come in contact with imperial forces on an ice planet and must save fight their way out. Han and Leia were able to escape from the Millennium Falcon, and Luke went in search of Yoda on Dagobah. However, he is faced with the dark side, which puts him in a duel with Darth Vader. With the help of the Jedi master, Luke can defeat the dark side.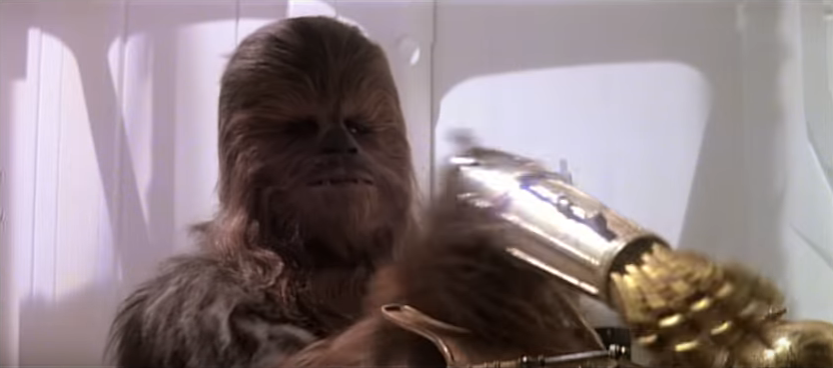 10. Sunset Boulevard
This 1950 movie starred William, Holden, Erich von Stroheim, and Gloria Swanson, and it took home 18 awards in total. This tells the tale of an old movie icon and queen who refused to believe that her reign has come to an end, and it is time to move on. She paid a screenwriter to write a comeback movie that featured her; however, the screenwriter is up to no good. In his attempt to manipulate her, she finds out, and this leads to a series of events. Her desire to remain at the top of her game pushed her to obsession and violence throughout the film.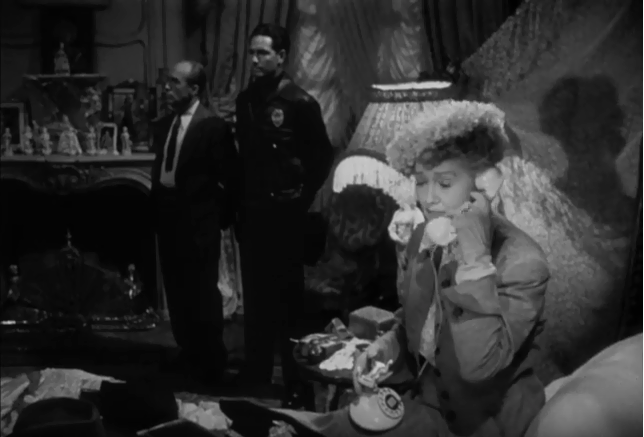 9. One Flew Over The Cuckoo's Nest
After its release in 1975, this comic-drama bagged 35 fantastic awards from different categories, and the great acting work was done by Michael Berryman, Jack Nicholson, and Louise Fletcher. The comedy surrounds the life of a prisoner known as Handle Patrick McMurphy, who thought he was lucky to be transferred to a psychiatric home because he thought it would be less restricted. Unfortunately for him, the lady in charge of the home, Nurse Ratched, is one not to be toyed with. She made it a life duty to abuse the patients physically and medically to keep them supervised. Unknown to her, McMurphy was not an easy-going patient, and this caused trouble for other patients in the home.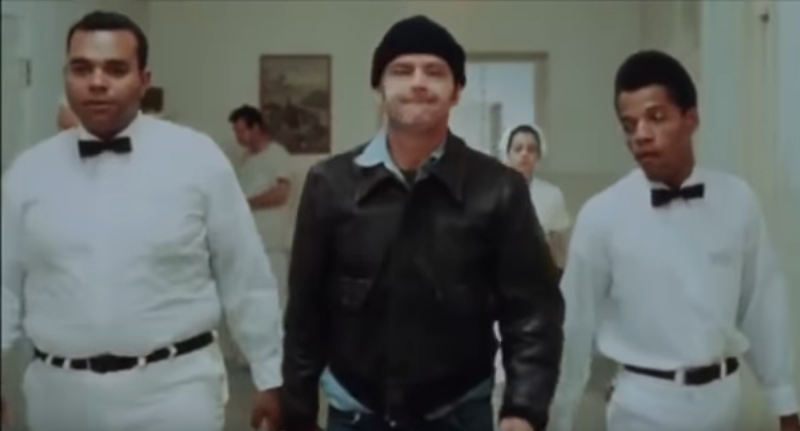 8. Goodfellas
This movie was released in 1990, and it starred acts like Robert De Niro, Joe Pesci, and Ray Liotta. It also won 16 different awards, and 92% of the people who watched this movie loved it. The storyline surrounds the life of a man who had only known the ways of the mob. As time went on, he ranked high in the mob business, and because of a wealthy personality. This wealth and power made him squander money everywhere he went. Unknown to him, this behavior brings him further down the ladder of success, and soon he finds comfort in the use of drugs.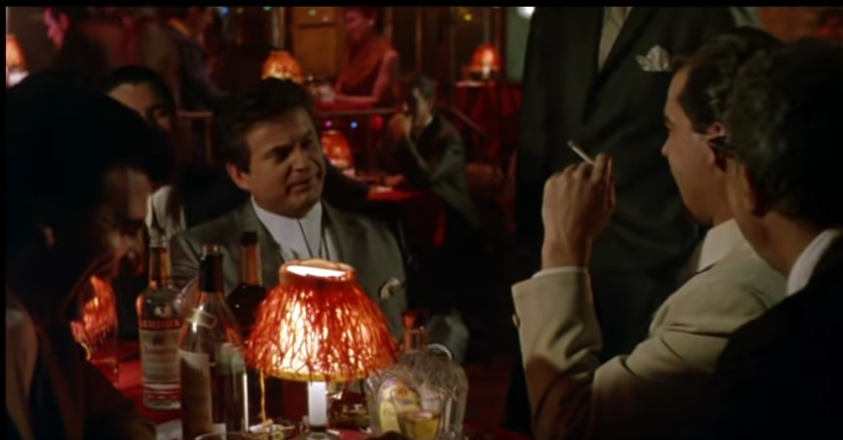 7. Angry Men
This movie starred Henry Fonda, Martin Balsam, and Lee J. Cobb in 1957, and it went on to win 16 beautiful awards from different categories. The movie tells the story of a court processing that involved a series of arguments from both sides. In the end, the 12-member jury must conclude as to whether to give a teenager the death penalty. The male part of the jury concluded that the teen should be killed, but a particular juror, Henry Fonda believes that there has been foul play.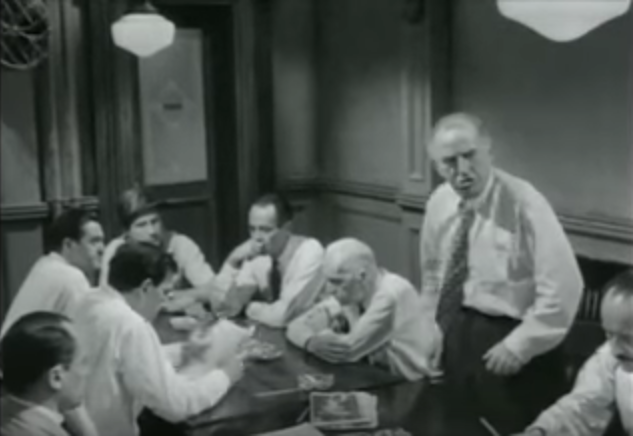 6. The Dark Knight
After featuring talented acts like Aaron Eckhart, Christian Bale, and Heath Ledger, this 2008 drama bagged 153 awards in total. Batman teamed up with allies, Lt. Jim Gordon and DA Harvey Dent, to make sure that crimes in the city reduced to a reasonable amount. However, luck runs out for them when a young criminal who referred to himself as Joker storms the city. It did not take long for the town to turn into a land of turmoil, but Batman comes to their rescue in time before the worst could happen.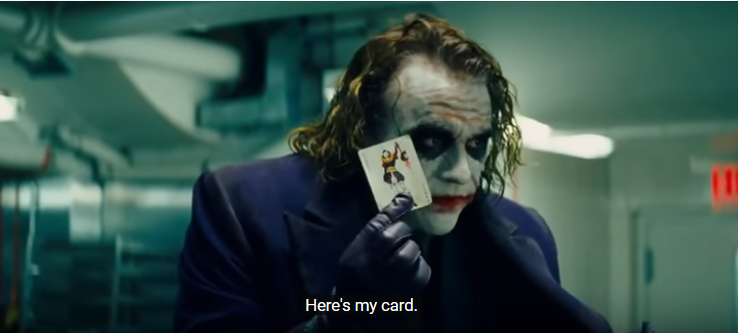 5. Schindler's List
In 1993, this iconic movie came down with 79 awards in total, and it was fortunate to star actors like Ben Kingsley, Liam Neeson, and Ralph Fiennes. It surrounds the life of a businessman known as Oskar Schindler, who travels to Krakow in 1939, where he hopes to start making money during World War II. He made an appearance at the Nazi party to gain political favors but later set up his factory with Jewish staff. When the SS started getting rid of Jewish people in their country, Schindler decided to protect his Jewish workers from keeping his factory running. It was long before he found out that he was protecting innocent lives.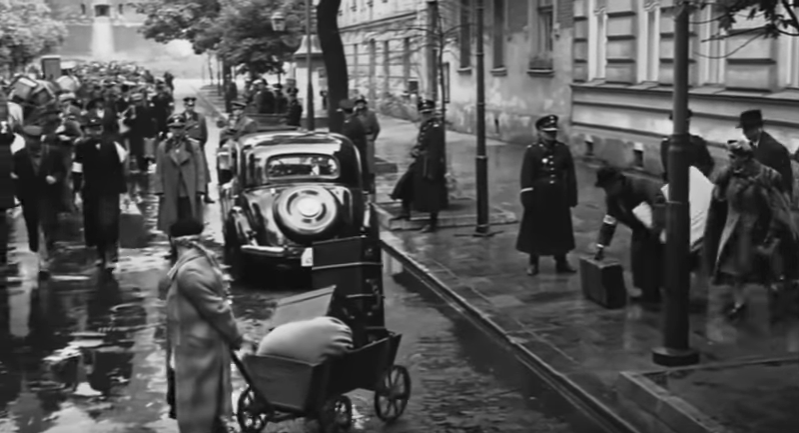 4. Pulp Fiction
This movie was released in 1994, and it featured John Travolta, Samuel L. Jackson, and Uma Thurman. It also bagged 61 awards home, in different categories. This action film tells the story of two hitmen, Vincent Vega and Jules Winnfield, and the man they work for, Marsellus Wallace. It also portrayed the life of a boxer, Butch Coolidge, Wallace's wife, Mia, and two other thieves known as Pumpkin and Honey Bunny. This movie was first released in South Korea, and Roger Avary and Quentin Tarantino wrote it.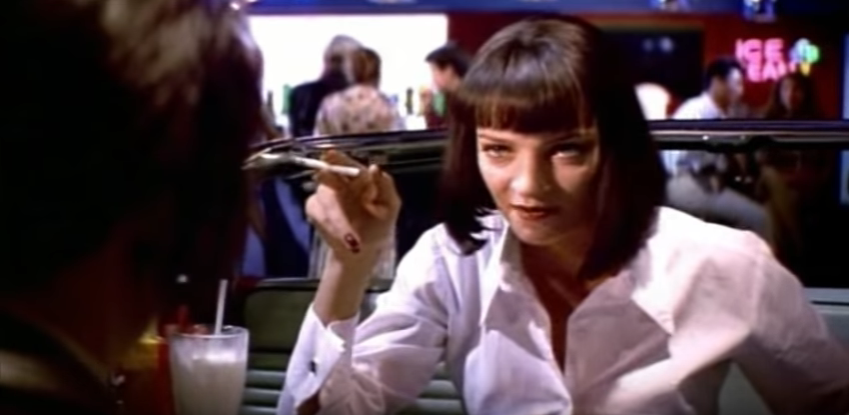 3. The Shawshank Redemption
After its release in 1994, this movie went on to win 19 awards. It was also a favorite movie back then because it featured actors like Bob Hinton, Tim Robbins, and Morgan Freeman. This movie tells the tale of a man, Andy Dufresne, who was found guilty of killing his wife and her lover and sentenced to two life imprisonment jail terms. However, Andy knows that he is not guilty of the crimes he has been charged with. While in jail, he became friends with Red and goes through prison life like his mates.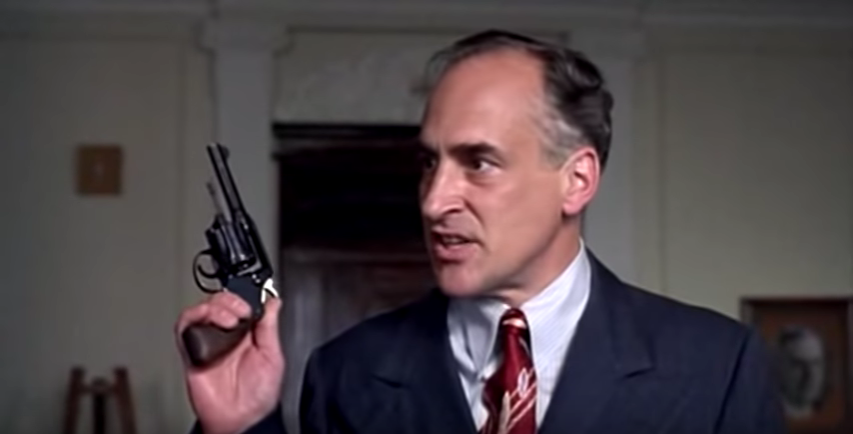 2. The Godfather II
This 1974 film featured Al Pacino, Robert Duvall, and Robert De Niro, and it won 16 awards in total. This sequel to The Godfather shows the opposite life of a father and son. This was traced to the problems between Michael Corleone and a young immigrant, known as Vito Corleone. While Michael is vindicated and lives a promising life, Vito is introduced to a life of horrors and crimes. This movie made over 57.3 million on Box office and was termed a success.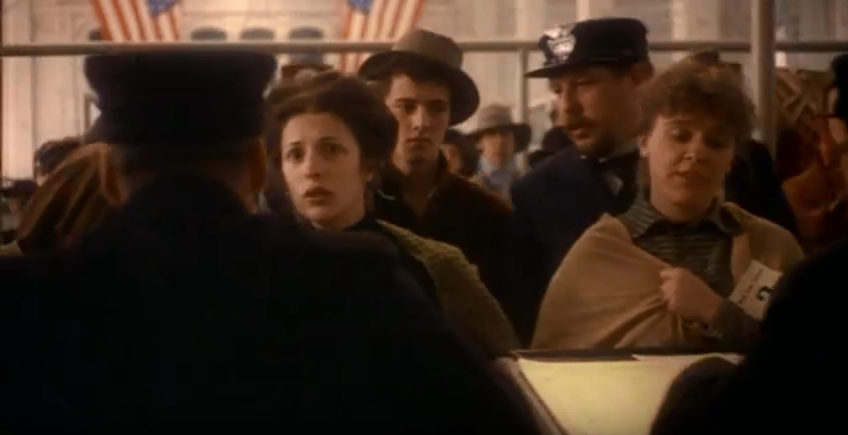 1. The Godfather
This film was released in 1972, and it won a total of 26 awards. It also starred prominent actors like Marlon Brando, James Can, and Al Pacino. This movie is said to be one of the greatest in history with a wonderful storyline based on a novel by Mario Puzo. It surrounds the life of a notorious Italian-American family and the crimes they commit. The youngest son of the family is forced to join his family mob business, and this leads him to a life of violence, crime, and betrayal.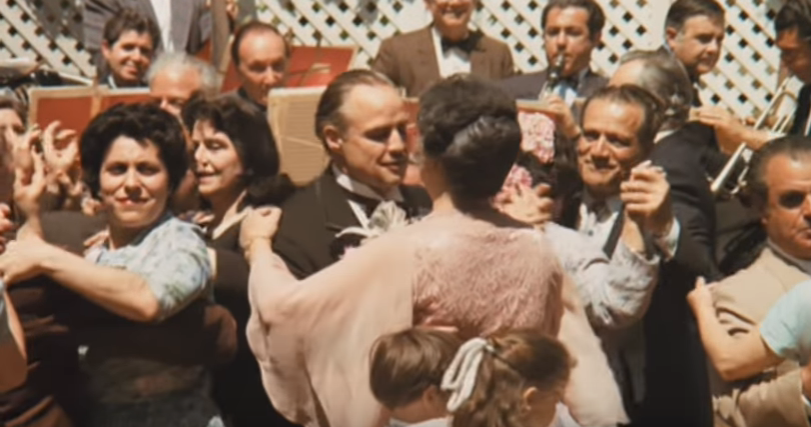 Over the years many movies have come and gone, the ones that fans thought were interesting have been replaced with better ones. But one thing still stands, the beautiful feeling that these movies gave to fans is flawless and life-changing. Do you agree with that list? Let us know what is your favourite movie in a comment section. Also, do well to share this article with your friends.
Click 'Continue reading' to find out how Albert from 'Little House on the Prairie' looks now. He is 52 years old and looks more handsome than ever!