20 Celebrities Compared With Their Parents At the Same Age In Photos
We all have to admit that keeping up with the lives of celebrities is definitely an interesting pastime. And when their offspring start coming into the picture, things just become even more intriguing! More talent and beauty? More famous actors and singers joining the screens? Yes, please! It just gives us more reason to sit back, speculate, and discuss whether these kids will follow their celebrity parents' footsteps. Although some might have taken that road, there's no denying that physical looks are the only thing these children might have inherited.
20. Charlize Theron & Jackson Theron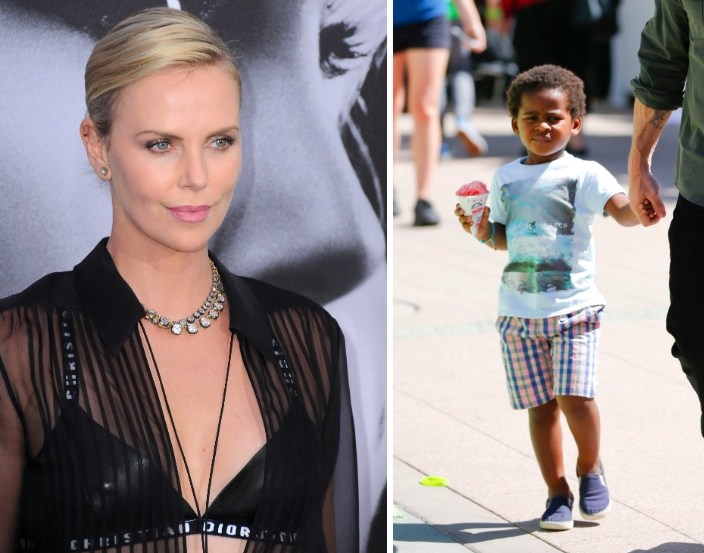 For every parent, their child is absolutely precious. But when it comes to little Jackson, he truly is special! When Theron adopted what she thought was a boy, Jackson later identified himself as a girl. Since then, she's accepted and supported his decision, sharing a special, unbreakable bond.
19. Clint Eastwood & Scott Eastwood – 30s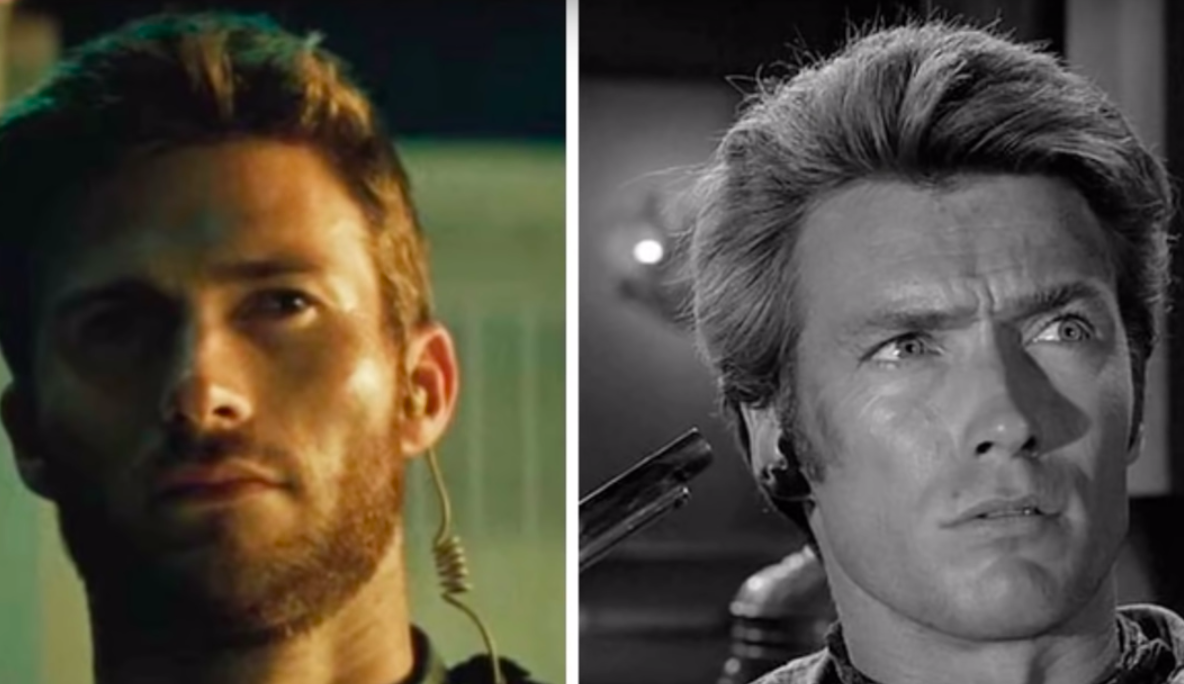 Clint Eastwood had Scott with a flight attendant named Jacelyn Reeves. When we look at photos of Clint in his 30s, the similarity is stunning - their facial features are almost identical! Just like his father, Scott decided to pursue an acting career and has starred in various movies - such as 'Texas Chainsaw' and 'The Mule.'
18. Goldie Hawn and Kate Hudson – Mid-20s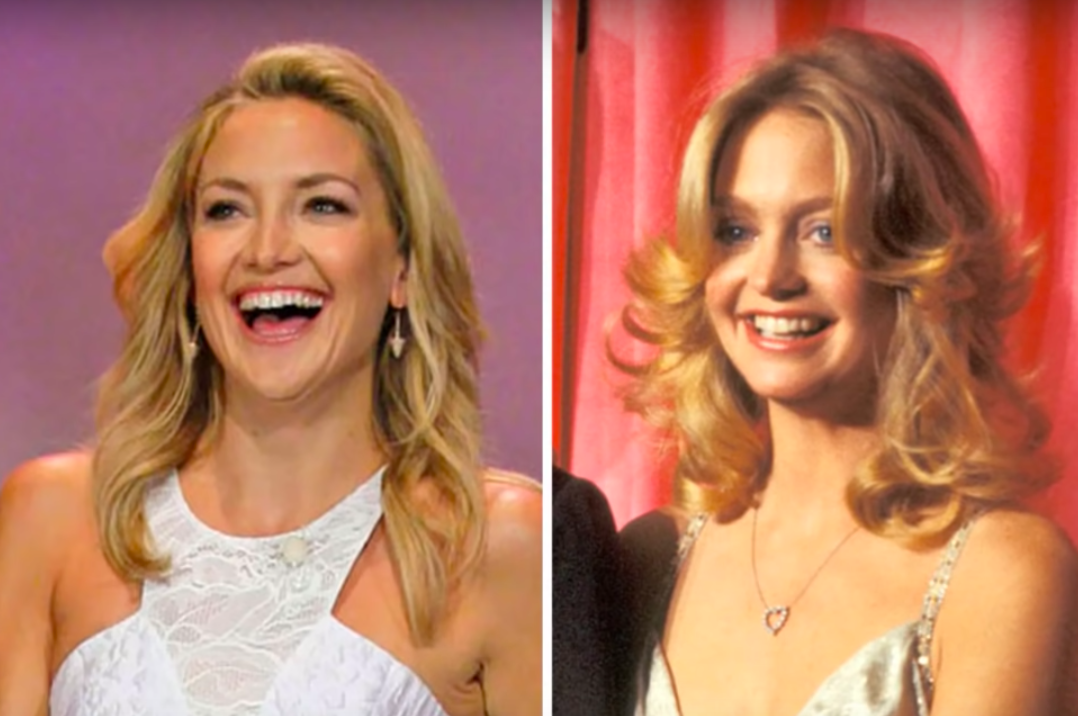 Kate Hudson and her infamous Hollywood actress mother, Goldie Hawn, are widely known and loved by many. With the legacy that the veteran actress created for herself, its become common knowledge in the industry about who Kate Hudson really is. However, it's not only because of Hawn's high-ranking - when we look at them side by side, Kate is, in fact, a spitting image of her mother!
17. Minnie Ripperton & Maya Rudolph – 20s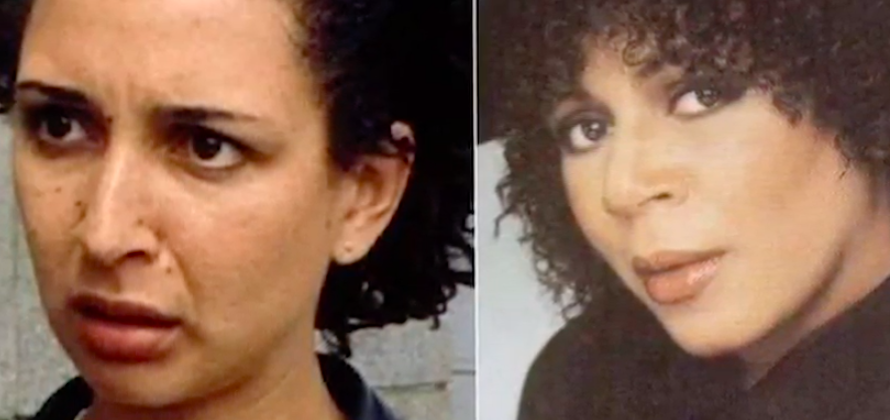 Minnie was a famous singer and songwriter in the 60s and 70s, known for a couple of hit singles, such as 'Lovin' You.' Leaving behind two children, Maya, her youngest, ventured into singing as well - and she didn't stop there. The actress also pursued acting, voice acting, and comedy. The celebrity has built herself a solid reputation in Hollywood ever since.
16. Kirk Douglas and Michael Douglas – In their 30s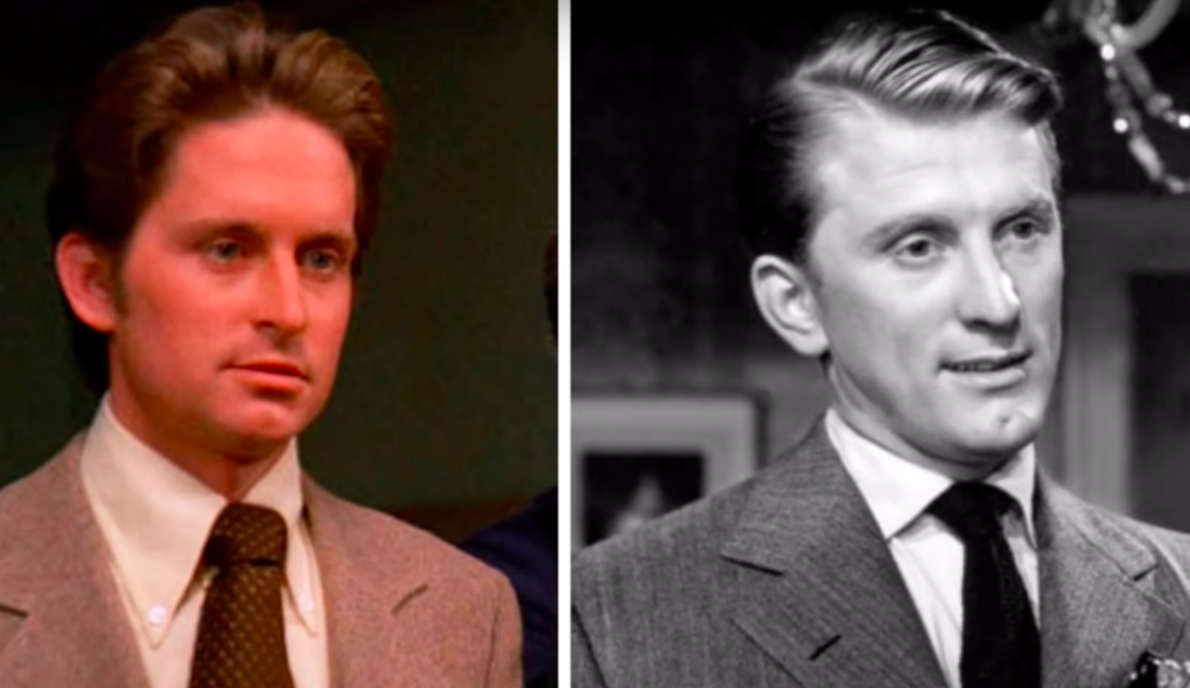 Considering that he's over 100 years old, we can only imagine that legendary actor Kirk Douglas is loving his retirement. Although he might've left the Hollywood scene, his legacy lives on through his son, Michael Douglas, who has become one of the highest-paid and most respected actors in today's industry. Not surprising, considering the two look identical, and his father's talent also seemed to pass on to his son.
15. Blythe Danner and Gwyneth Paltrow – In their 30s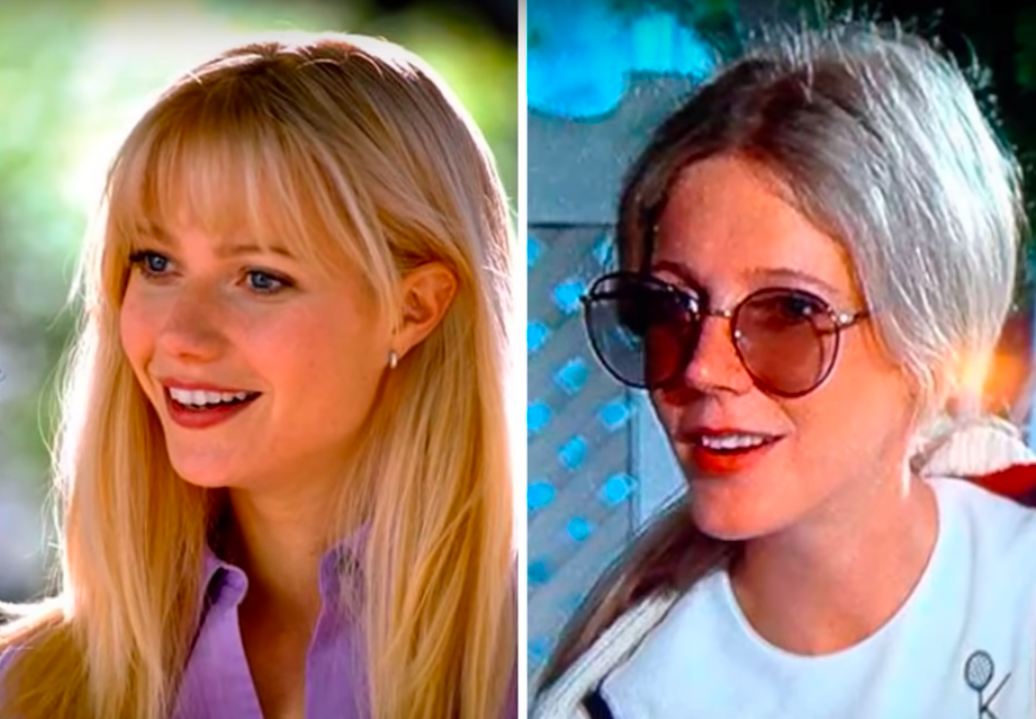 Gwyneth Paltrow, known for her soft, blonde distinctive features, evidently inherited this look from her mother, veteran actress Blythe Danner. Back in the day, Danner sported the exact same image as her daughter does now.
14. Jerry Stiller & Ben Stiller – 40s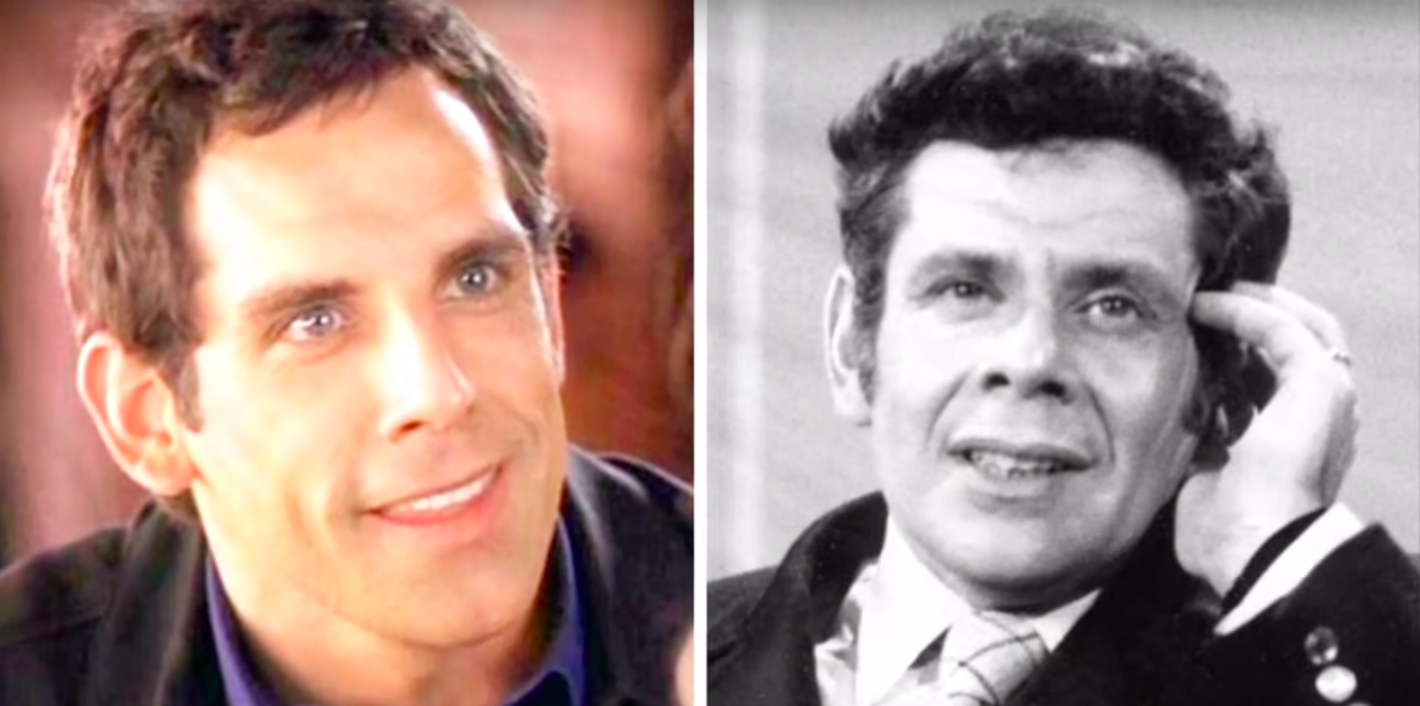 Stiller has made his mark in Hollywood over the past few decades, as he starred in various hit films including 'Tropic Thunder,' 'Zoolander,' and many more. Ben is the son of famous American comedian Jerry Stiller - a trait he clearly inherited from his father too!
13. Peggy Lipton & Rashida Jones – Late 20s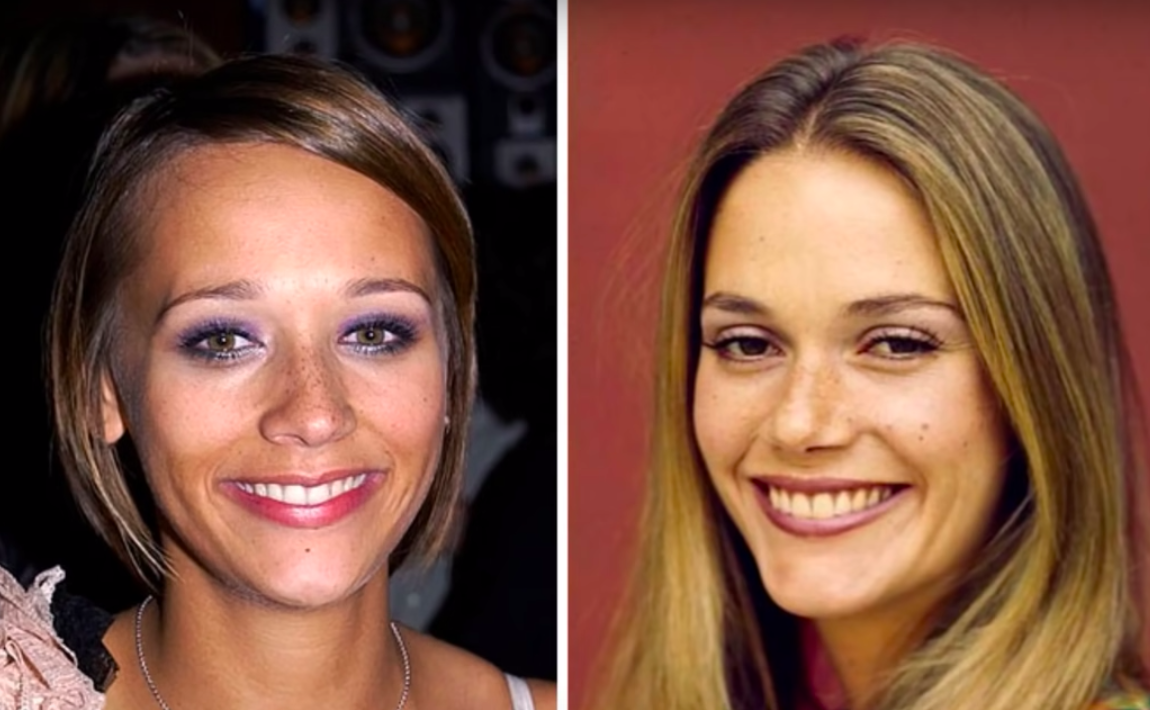 Peggy is a former model and actress, who starred in hits such as 'The Mod Squad' and 'Twin Peaks.' Rashida Jones, her daughter, rose to fame with her role in 'Parks and Recreation.' The actress was also featured in 'The Social Network,' 'The Muppets ̧' 'Celeste and Jesse Forever,' and 'Angie Tribeca.'
12. Faith Hill and Maggie McGraw – Late teens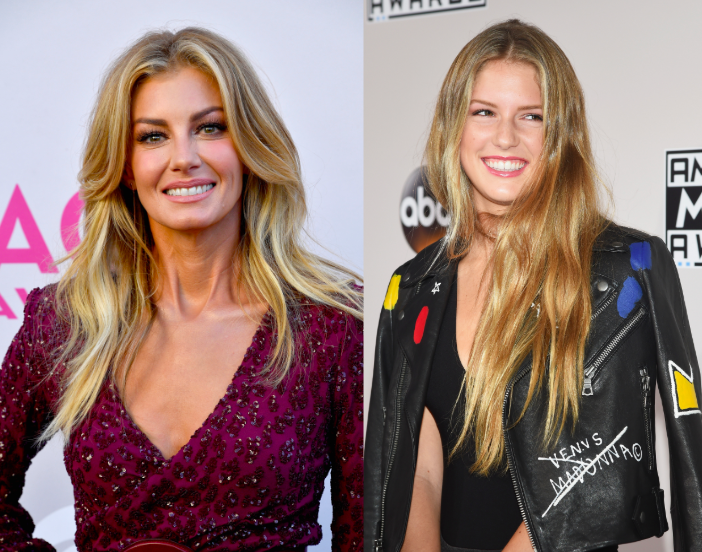 Looking at Faith Hill and Maggie McGraw, the resemblance between mother and daughter is uncanny. Although she was constantly by her parents' side along the way, the teenager decided to choose a totally different path. Now, she's working on her university degree at Stanford. One thing she's definitely inherited though is her mother's classic blonde looks.
11. Vanessa Paradis and Lily-Rose Depp – In their Teens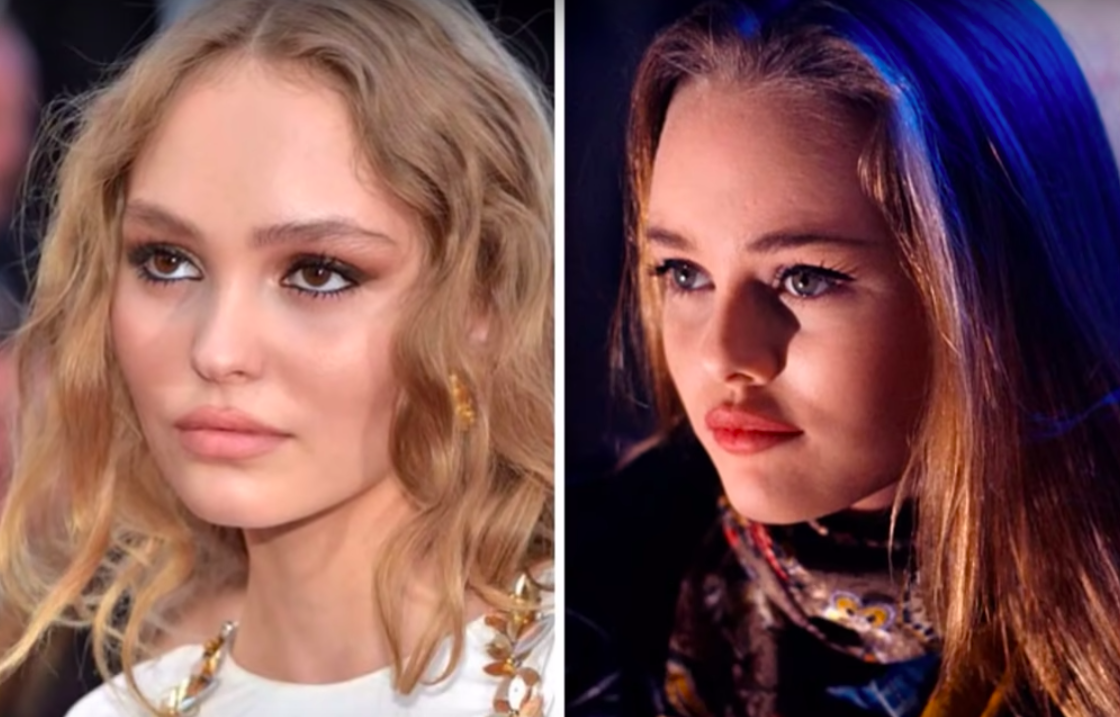 Lily-Rose Depp was genetically blessed with good looks from actor Johnny Depp and French singer and actress Vanessa Paradis. Although she resembles both of them, it's clear that Lily-Rose favors her gorgeous mother, since both of them have the same delicate features, and body type as well. Honestly, the two can pass for twins.
10. Stellan Skarsgård and Alexander Skarsgård – In their 30s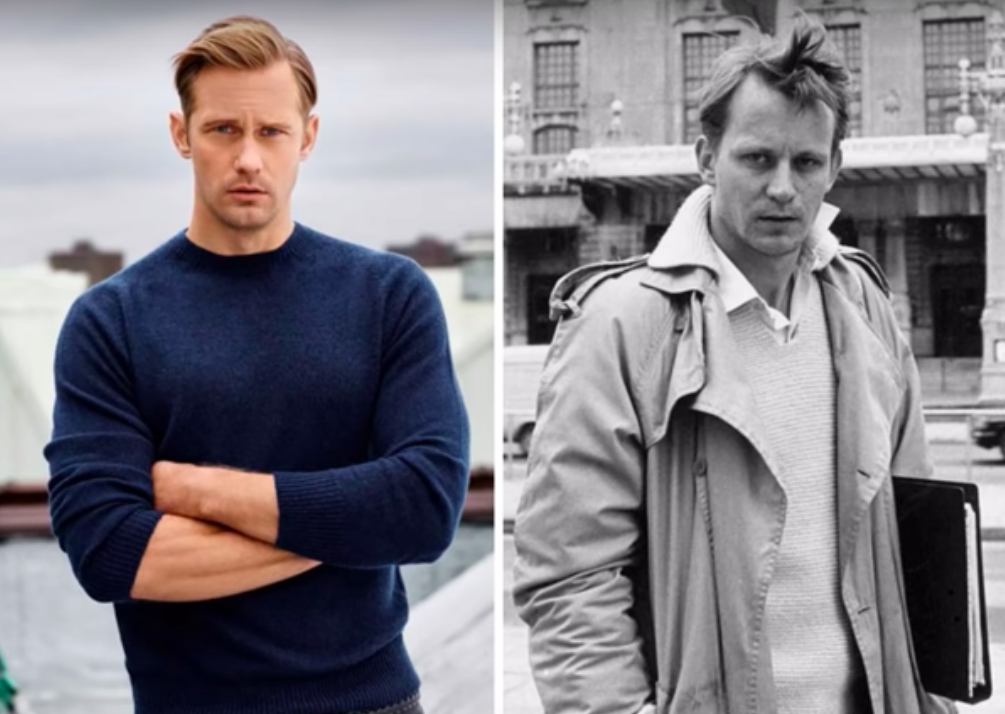 Alexander is currently one of the hottest Hollywood actors - not only in net worth but in looks as well! And it seems like he has his family to thank. The actor followed his father's footsteps, Stellan Skarsgård, from whom he obviously inherited his amazing looks.
9. Kate Moss & Lila Grace Moss – Teens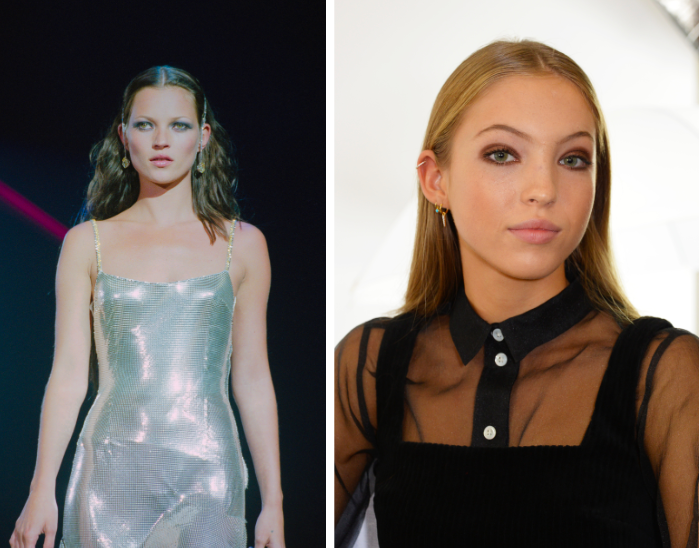 Known worldwide for her beauty and talent as a model, Kate Moss has become an icon in the industry. Kate's only daughter, Lila Grace Moss, has kept her life private so far. However, we've seen her in the short movie 'Love,' and appearing by her mother's side on numerous occasions. There have been speculations that she'll pursue modeling just like Kate. However, nothing is confirmed yet.
8. Debbie Reynolds and Carrie Fisher – Early 20s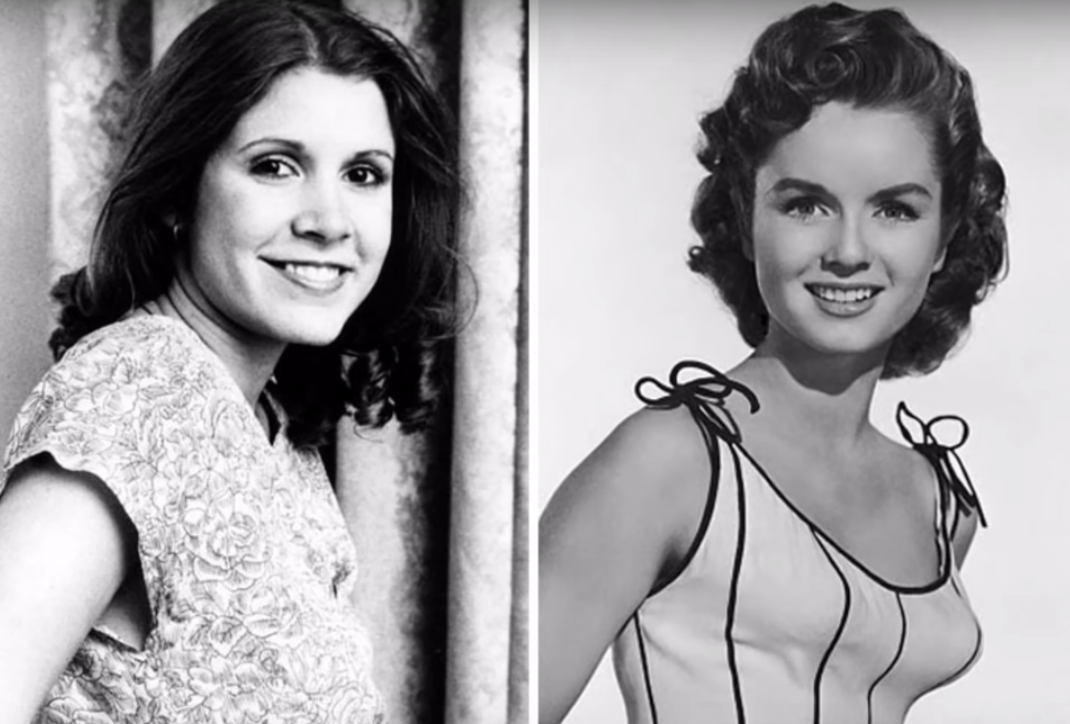 Reynolds was a Hollywood icon until she passed away a couple of years ago, in 2016. Carrie Fisher, her daughter, followed the same path and became another gem in the industry. However, Carrie, unfortunately, passed days just before her mother, leaving the public shaken. The heartbreaking situation clearly showed just how close these two were, aside from their appearances.
7. Kim Basinger and Ireland Baldwin – In Their 20s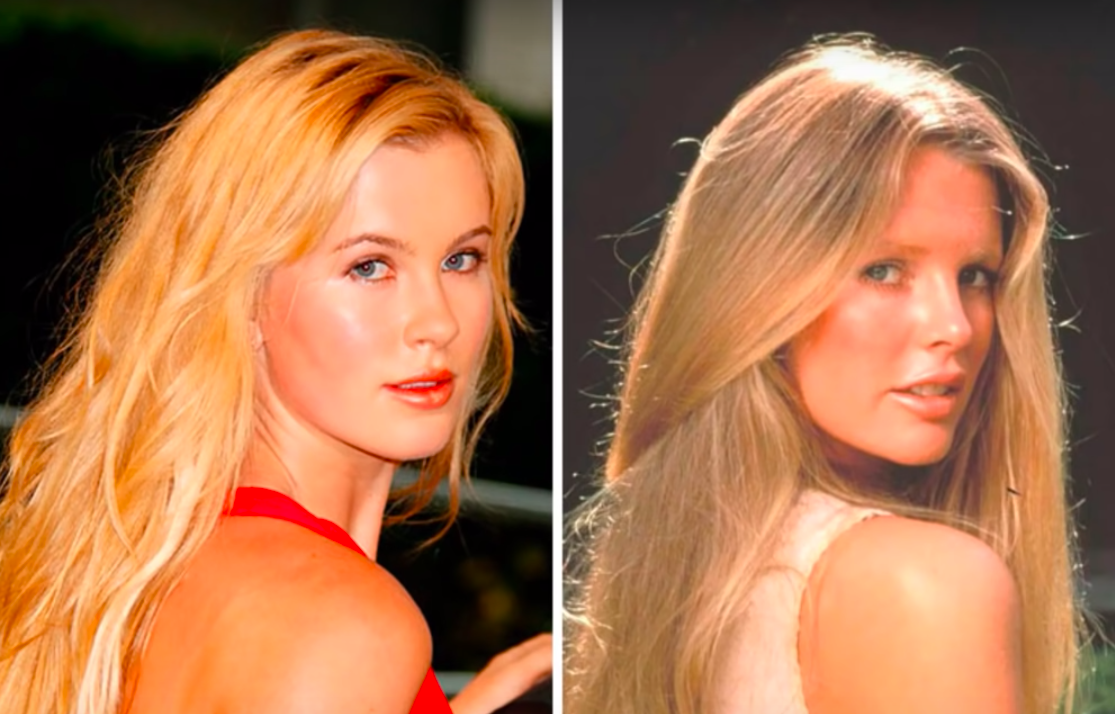 Although their marriage ended in divorce, their union ended up producing some gorgeous children. Ireland Baldwin, one of the most noticeable daughters, has now become a model and actress. She inherited Kim's stunning, natural blonde looks.
6. Janet Leigh and Jamie Lee Curtis – In their 20s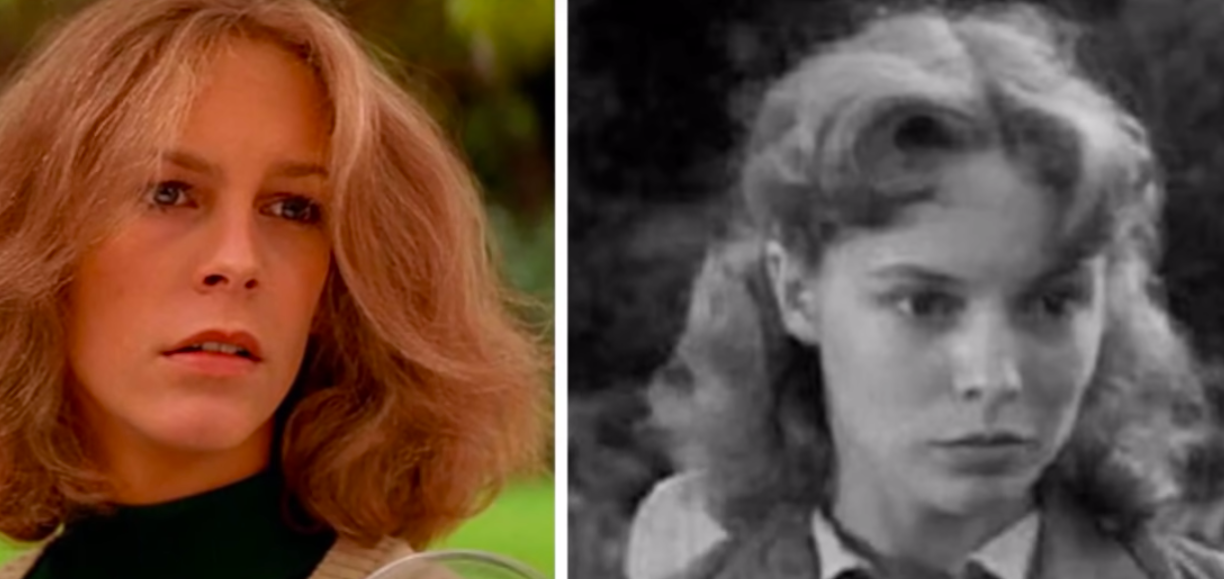 Janet became known for her iconic role in Hitchcock's 'Psycho,' after which she became the queen of thriller movies. Her daughter, Jamie Lee Curtis, inherited her beautiful looks and title, too, as she starred in various slasher films throughout the 80s and 90s.
5. Damon Wayans & Damon Wayans Jr. – 30s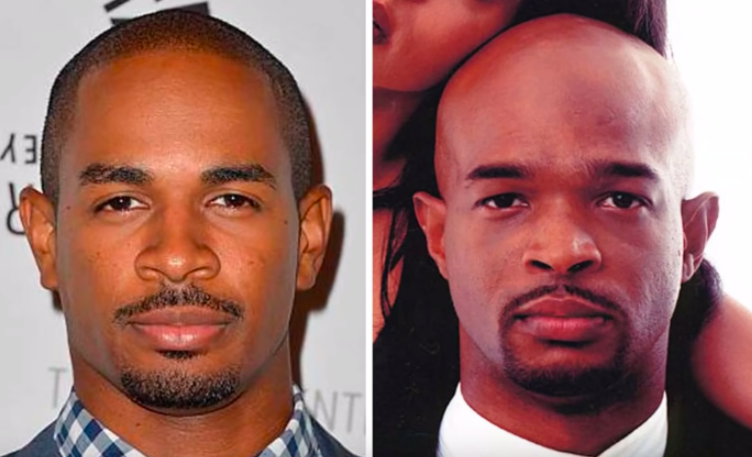 Damon Wayans Jr. has become a successful writer, actor, and comedian, and widely recognized for his role in the sitcom 'Happy Endings.' He's starred in various other films as well, climbing his way to the top of the Hollywood ladder. His father, Damon Wayans, is also a stand-up comedian and actor, who was famous in the 80s. His work included 'Saturday Night Live,' and other TV series
4. Nancy Kerrigan & Matthew Eric Solomon – 30s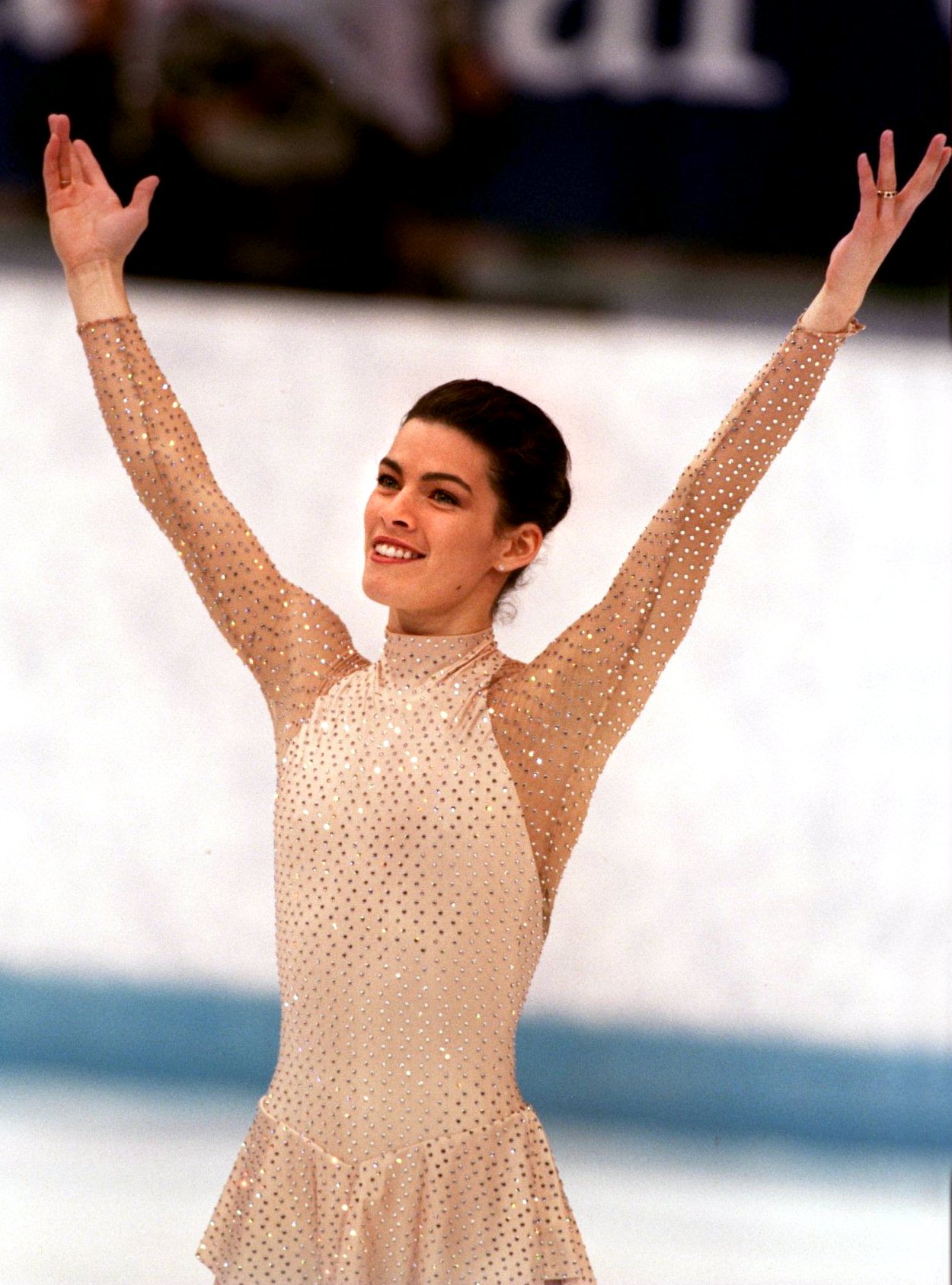 A retired figure skater and actress, Nancy Kerrigan has won many medals in World and Olympic Championships in the '90s. Although she retired in 1994, she continued to make numerous TV appearances ever since. The former athlete has three children, with Mattew being her eldest. Matthew is currently a costume designer, based in Massachusetts.
3. Tom Hanks and Colin Hanks – In their 20s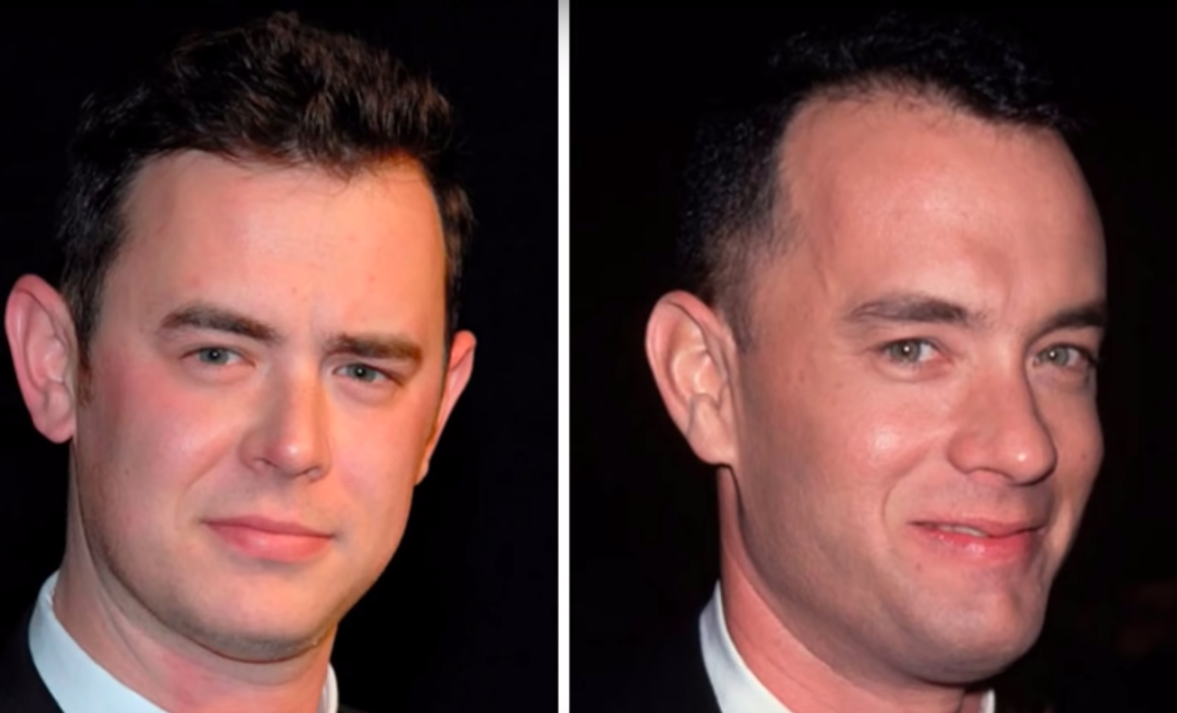 These two need no introduction! Not only have both of them become extremely successful in Hollywood, but they share strikingly similar looks as well. Just watch any old movie with Tom in it, and you'll see a younger Colin from back in the day.
2. Angelina Jolie and Vivienne Marcheline Jolie-Pitt – In their childhood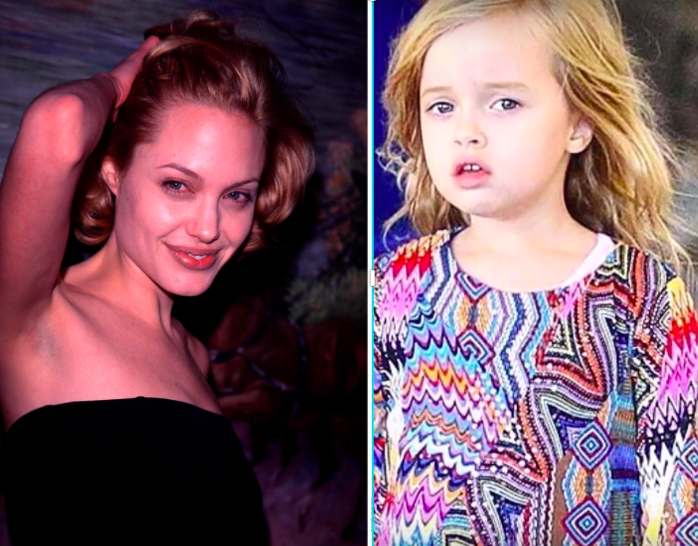 Although most of Angie's children were adopted, three of her brood are her biological kids, with ex-husband Brad Pitt. Interestingly enough, it's the youngest of the bunch, Vivienne Marcheline Jolie-Pitt, who is an actual doppelganger of the famous actress! We can see that she definitely inherited her mother's famous beauty. And it looks like she might be following in her footsteps, too, as she starred opposite her mother in 'Maleficent'!
1. Jada Pinkett & Willow Smith – Teens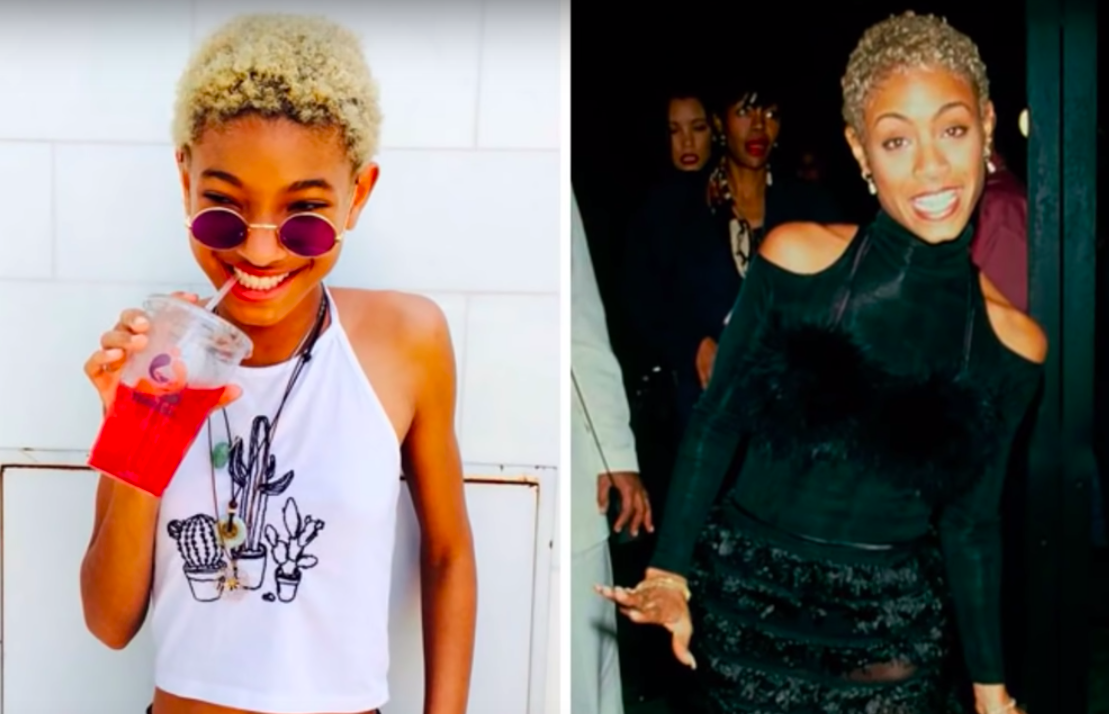 Jada rose to prominence after she appeared on 'The Nutty Professor,' and continued to become more famous by acting in other movies - including 'The Matrix' franchise, 'Scream 2,' and much more. Pinkett has two children with husband and actor Will Smith, with her daughter representing a screaming image of her mother! Willow, born in 2000, already has a successful career in both singing and acting.
Even though some of these kids decided to go down a totally different path than their famous parents, one thing you simply can't escape from is genetics! From inherited good looks to inherited talent, it truly is amazing to see how Hollywood's legendary celebrities' children have turned out. Which of these duos is your favorite? Share your thoughts in the comments!
Click 'Continue reading' to find out how Albert from 'Little House on the Prairie' looks now. He is 52 years old and looks more handsome than ever!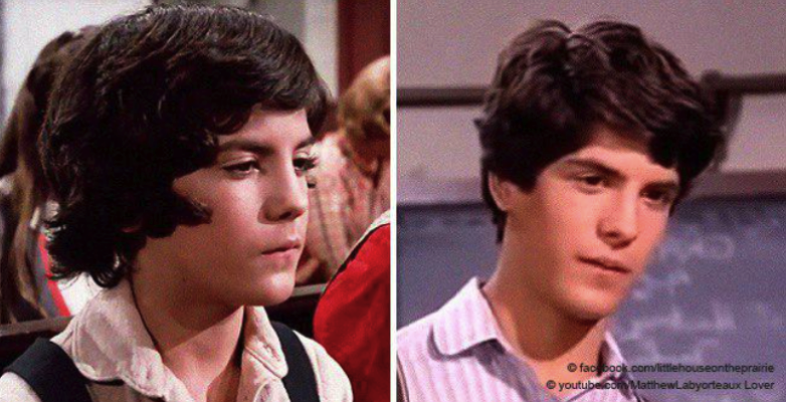 Sources: Travel Patriot