Private Lives of 'Suits' Cast
'Suits' has revealed a lot about the legal world to us, and we are sad about it being over. Suits, the American legal series has been here since 2011. Aaron Korsh scripted it and shown on USA Network by Universal Cable Productions. It is, in fact, the series that the network has shown for the longest. The setting of the movie is in a law firm in New York. It tells the story of a proficient lawyer, Harvey Specter, who hired Mike Ross, who didn't complete his education yet has excelled in the law path while keeping his secret. The show's final broadcast date was on the 27th of September, 2019, and we're not too happy about letting it go after nine remarkable Seasons. The show also had a list of fantastic cast amongst which are Rick Hoffman, Meghan Markle, Sarah Rafferty, and others. On January 23, 2019, the show announced , that the ninth season would be it's last, and while followers had their hopes about who in the cast would end up with whom, we looked at their partners in real-life.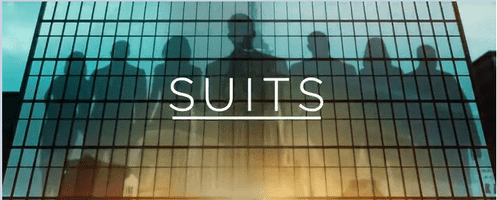 GABRIEL MACHT
Gabriel Macht is one of the main characters of 'Suits' as he starred as Harvey Specter. He is an actor and producer and is not only well known for his role in 'Suits' but also his role as Denny Colt/The Spirit in the 2008 movie 'The Spirit.' He had also starred in other films like 'Behind Enemy Lines,' 'The Good Shepherd,' and 'Because I Said So.' He is happily wedded to his wife of 15 years with whom he has two children, a five years old son, Lucia and a 12 years old daughter, Satine. He has been friends with co-star, Sarah Rafferty, since 1993 and he's also friends with Meghan Markle as he attended the royal wedding in 2018. After the conclusion of Suits, he has appeared in an episode of the spin-off, 'Pearson.' We're not sure if he will appear in other seasons, but presently, he hints at taking a break from acting and taking a tour around the world with his family.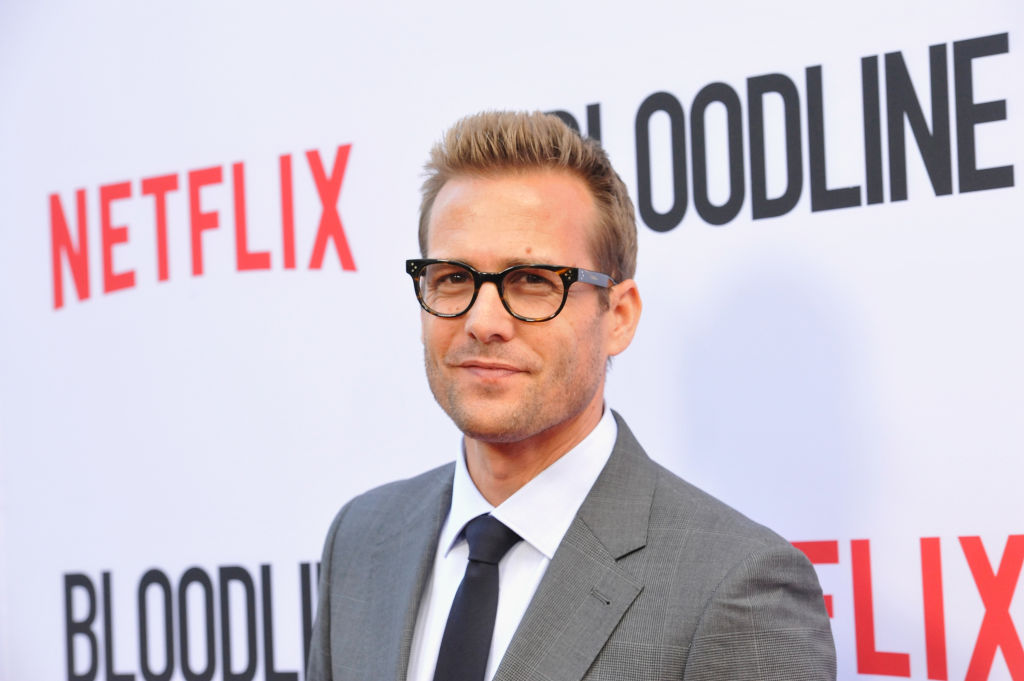 Having little in common with his character Harvey Specter, Gabriel enjoys a more laid back lifestyle with his wife and actress, Jacinda Barrett and their two children. Jacinda and Gabriel met on a blind date, which almost didn't end after they realized neither of them cared about the "two-day rule" a guy has to keep in mind after a successful date.
"In Swingers, they talk about how you don't call the girl right after the date, and I said to her, 'What do you think about this stupid two-day rule?' She was like, 'If you had fun tonight and you wanna call, call.' I got in the car and immediately called her, and we spoke until 9 in the morning. We've been together ever since," Gabriel said in 2012.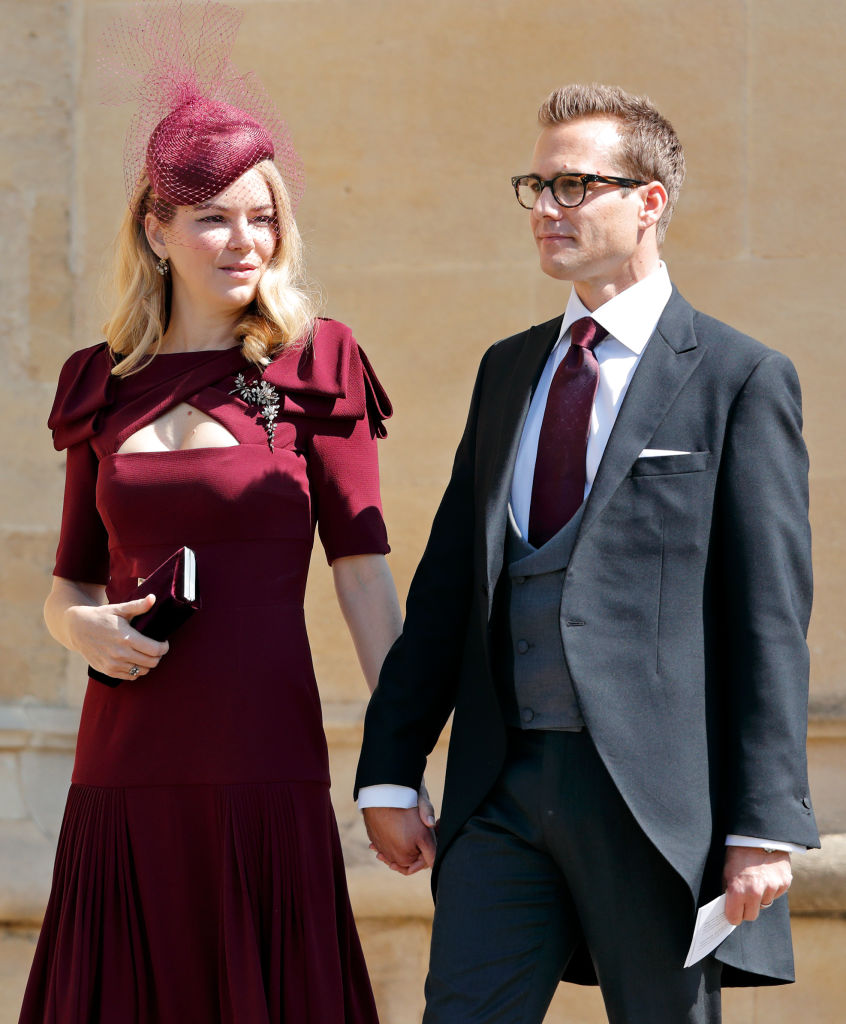 Gabriel and the Australian born actress tied the knot on December 29, 2004, after a special acting year for Jacinda. She starred in "Ladder 49," which honored her firefighter father and also landed a role alongside Renée Zellweger in "Bridget Jones: The Edge of Reason." The couple welcomed their first child and daughter, Satine Anais Geraldine Macht on August 20, 2007, followed by the birth of their son, Luca Macht on February 26, 2014. While their family life takes priority over work, Jacinda kept her acting career on track after the birth of their children and also notably starred in the films "Poseidon," and "The Last Kiss," while she also made three appearances in "Suits" during 2012 and 2013.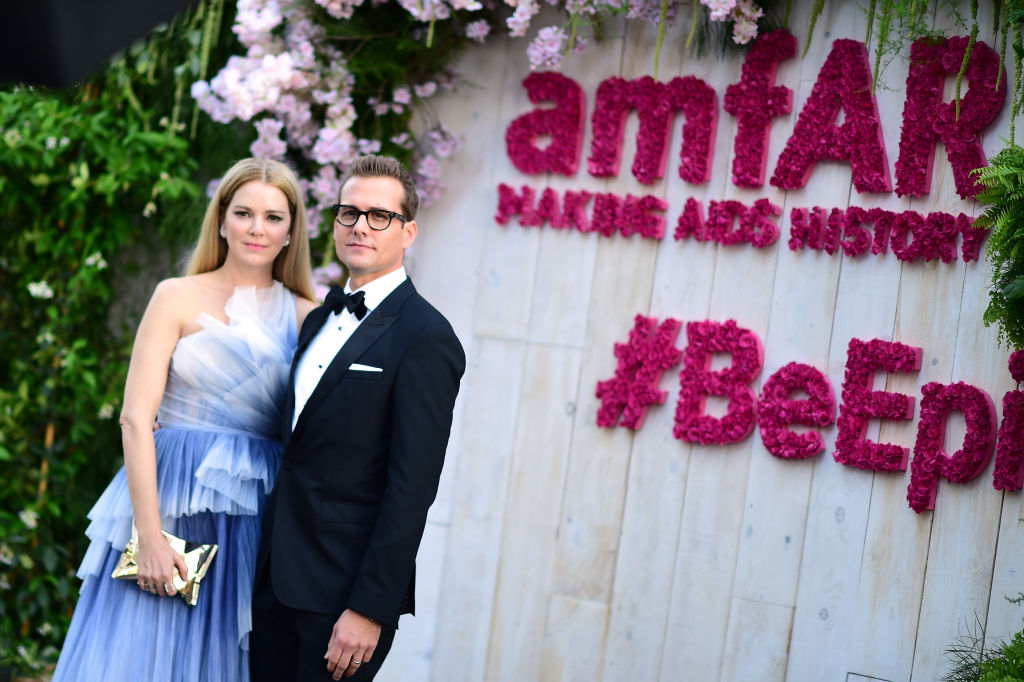 RICK HOFFMAN
The quote, "You just got Litt up" will forever be associated with Rick's character; the insecure powerhouse lawyer with a soft and sensitive side, but they have little in common in real life. Rick Hoffman, who played Louis Litt, is a single father. He has the most adorable two-year-old son; although he's no more with the mother of his child, they're still cordial and partners in raising their child.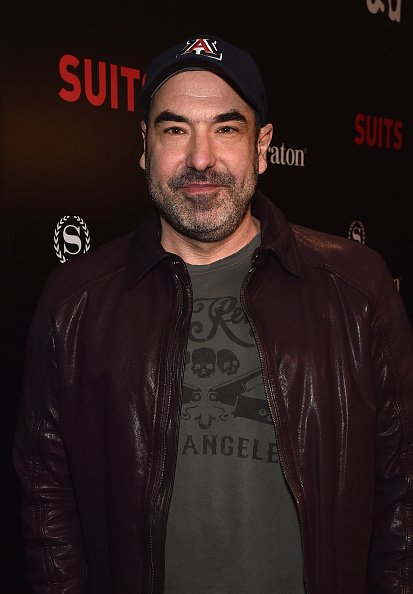 Rumors were going around that he was dating Sarah, which is untrue. They have never dated. Before he made it big in his career, he used to work as a baker and a waiter. His mother is the biggest fan of his and has supported him all the way. He has worked on other movies like 'The Hostel Movie,' 'The Bernie Mac Show,' 'CSI: Miami', and 'Jake in Progress.' One little thing you should know about the disappearance of his pet cat in season one is that Rick is allergic to cats, so maybe that's why we stopped seeing Bruno.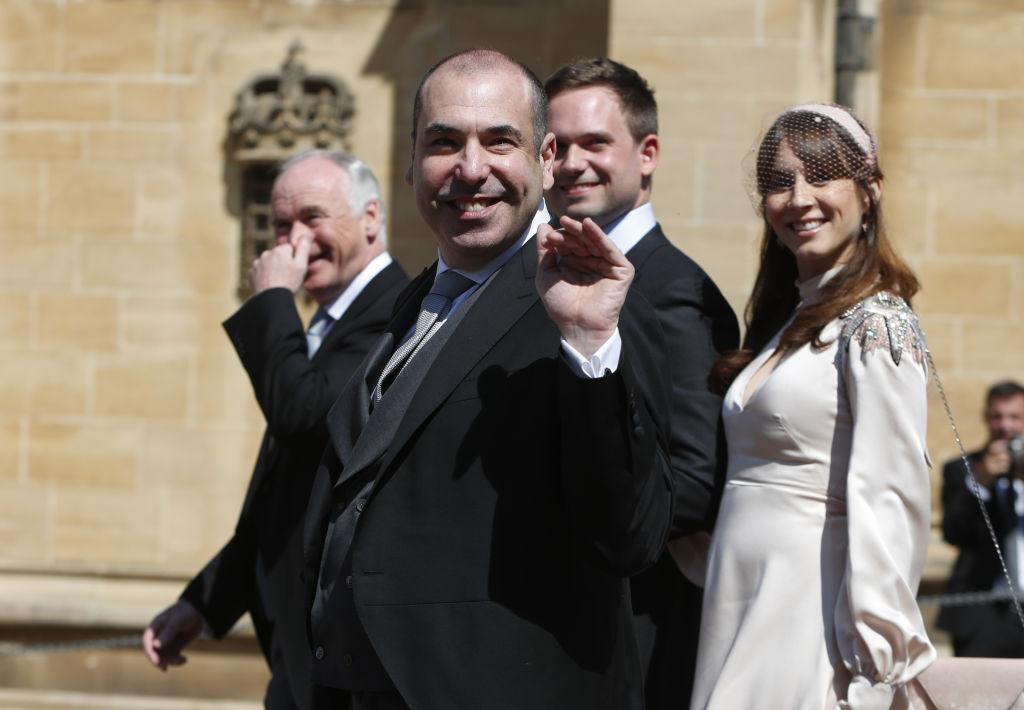 PATRICK J. ADAMS
Patrick starred as the highly ambitious lawyer-in-the making and Harvey Specter's protégé, Michael Ross. In his personal life, Patrick made sure he got the girl, actress Troian Bellisario after they met while co-starring in the 2009 play, Equivocation. The couple made their red carpet debut in 2012 at the 18th Annual Screen Actors Guild Awards and got engaged two years later.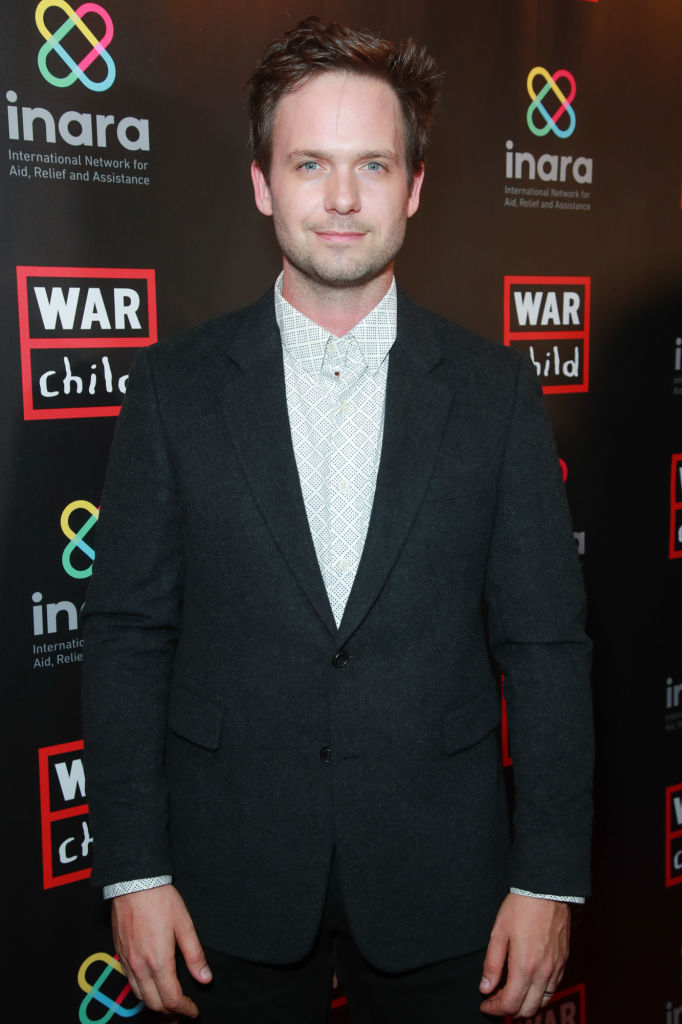 Troian and Patrick's rustic wedding followed on December 10, 2016, in Santa Barbara, California and the two welcomed their daughter, Aurora Adams on October 8, 2018. As the daughter of famous producers Deborah Pratt and Donald P. Bellisario, Trioan made her acting debut in  1988's "Last Rites" at the age of three and racked up 38 acting credits since.  With notable appearances in "Pretty Little Liars," "Lauren," and "Clara," Troian also appeared in two 2015 episodes of "Suits."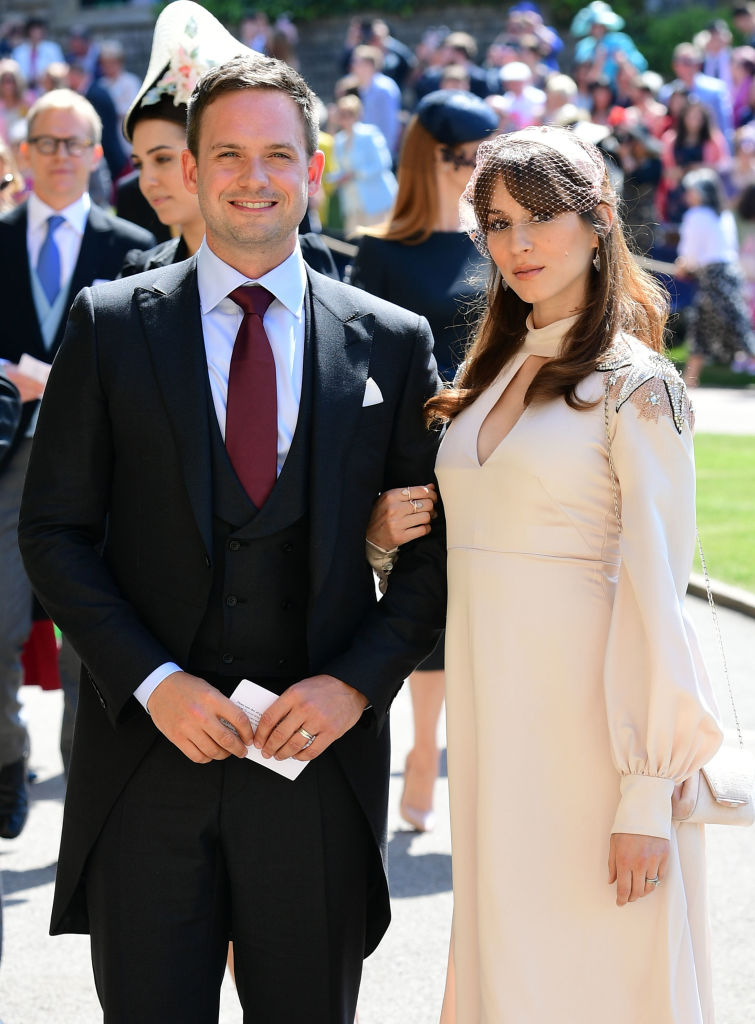 MEGHAN MARKLE
As the firm's best paralegal, Rachel Zane, Meghan's character fell in love with and married Michael Ross before they both exited the show. In real life, Meghan also found her prince, literally. After divorcing from her first husband, Trevor Engelson in August 2013, Meghan became part of the British Royal Family when she married Prince Harry at St. George's Chapel at Windsor Castle in May 2018. Having settled into life as a royal in Britain, Meghan gave birth to their son and heir seventh in line to the throne, Archie Harrison Mountbatten-Windsor on May 6, 2019.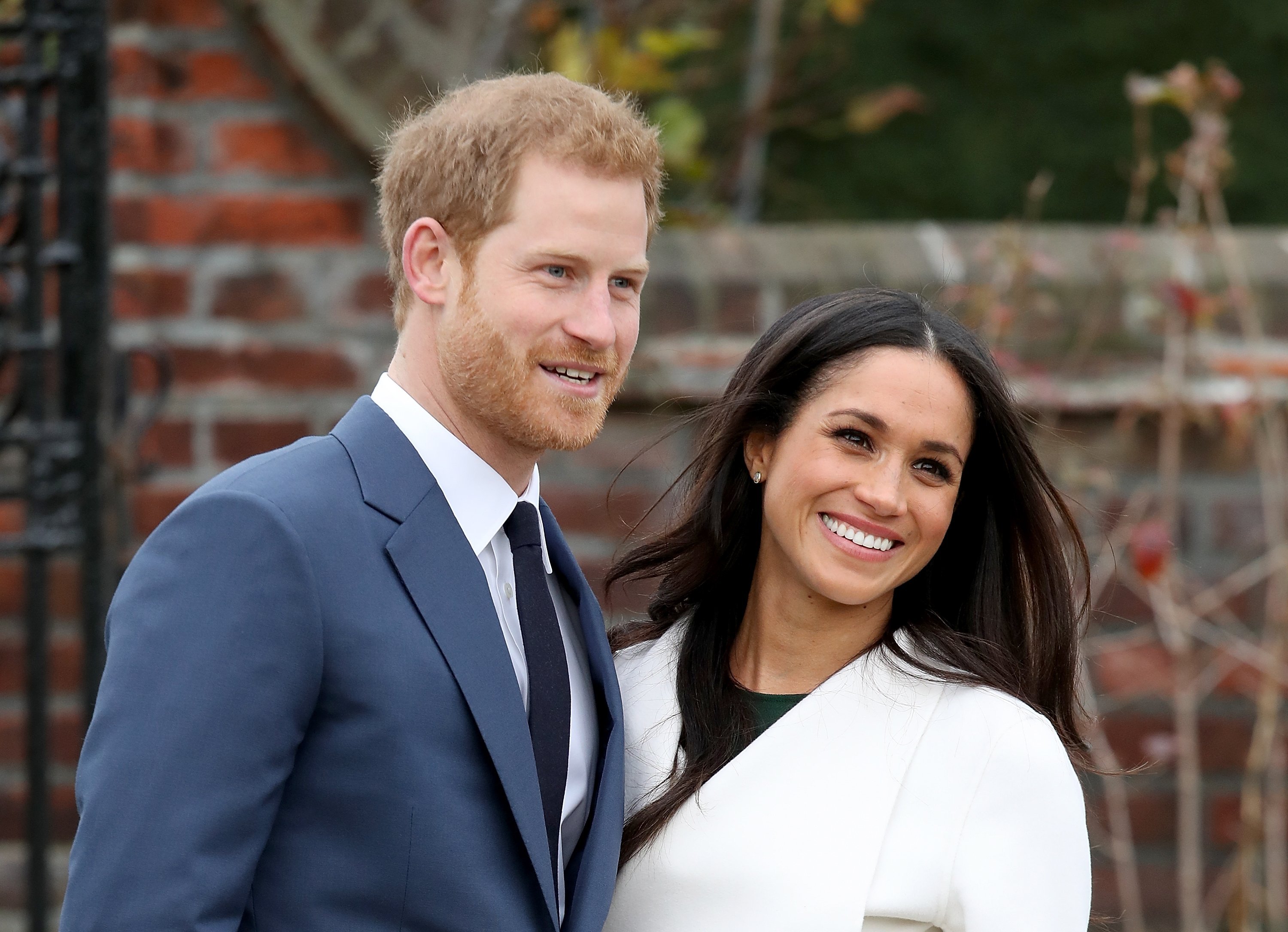 SARAH RAFFERTY
Sarah starred as Donna Paulsen, Harvey's extremely competent and straight-shooting executive assistant. She married Aleksanteri Olli-Pekka Seppala at the Roman Catholic Church of St. Mary in Greenwich, Connecticut on June 23, 2001. The couple only started building a family several years later, when Sarah gave birth to their first child and daughter, Oona Gray in October 2007, followed by the birth of their second daughter, Iris Friday in January 2012. While Aleksanteri's parents are Finnish, he was born in the US and became a stock research analyst, who now works as the Chief Investment Officer at Kiitos Capital Management in Beverly Hills, California.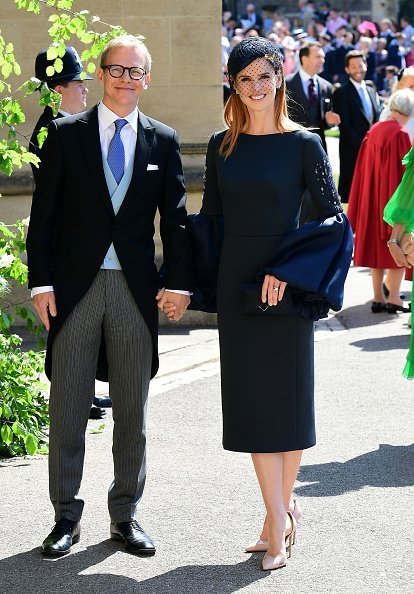 GINA TORRES
Gina left "Suits" in 2016 after portraying the role of Jessica Pearson, a formidable lawyer who constantly got challenged as the managing partner of the firm. Shortly after her exit from the series, rumors circulated about her split from the actor, Laurence Fishburne whom she married on September 22, 2001. However, the couple only officially divorced on May 11, 2018, and have one child together, Delilah born in June 2007.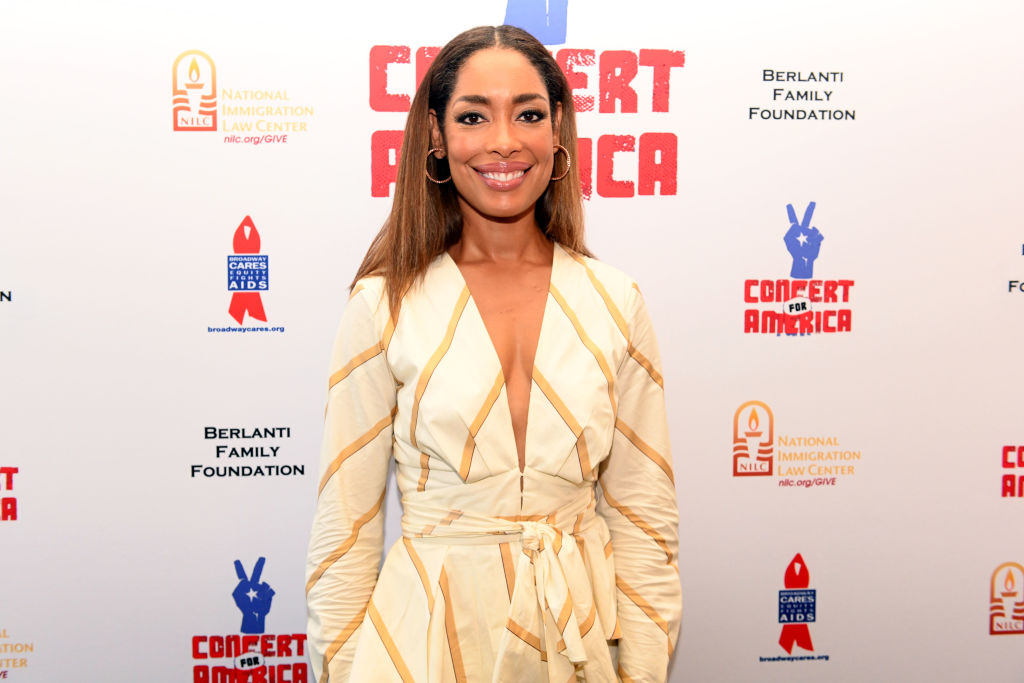 Being Laurence's second marriage, he previously got hitched to Hajna O. Moss in 1985, with whom he had two children. Having built an impressive career with 117 acting credits to date, Laurence got known for portraying intelligent characters who often mentor the protagonist. Since his first credited role in the 1972 television film, "If You Give a Dance, You Gotta Pay the Band," Laurence starred in blockbuster films such as "The Color Purple," "The Matrix" and its sequels, "Mission: Impossible III," "Contagion," and more recently in "The Mule," "John Wick: Chapter 3 - Parabellum," and "Running with the Devil."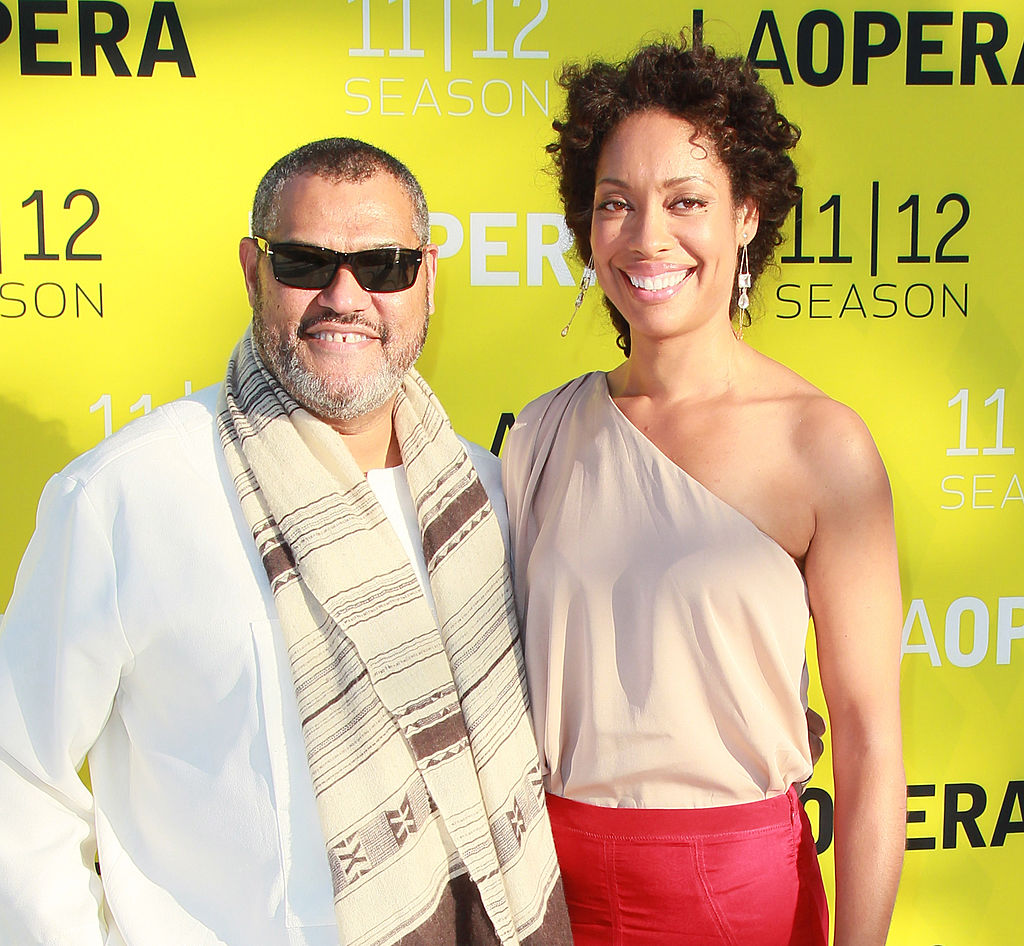 DULE HILL
For the last two years of the show, Dulé starred as Alex Williams, an up and coming ambitious lawyer in the firm. By that time, he had already divorced from the actress Nicole Lyn on November 6, 2012, after three months of separation. Love came around again when he met actress Jazmyn Simon in Miami while she got busy with the shooting of the pilot for the series "Ballers." The two happened to have lunch together, and have been together since.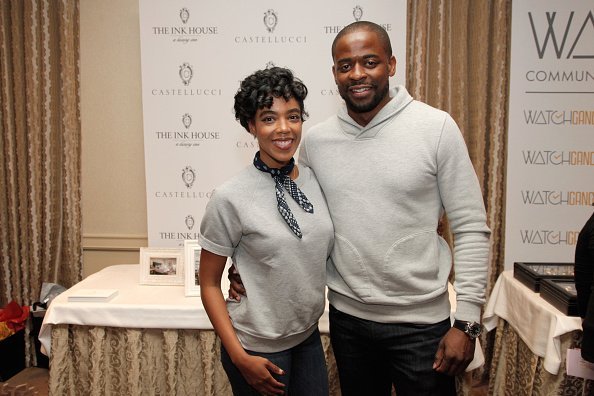 On April 14, 2017, Dulé popped the question in front of a colorful hot air balloon, and they got married a year later on April 21, 2018. The couple became first-time parents when Jazmyn gave birth to their son, Levi on May 10, 2019. While Jazmyn most recently became known for her role in "Ballers," she also notably appeared in "Acrimony" in 2018,  and "Baggage Claim."
KATHERINE HEIGL
Katherine made her appearance as Samantha Wheeler in "Suits" in 2018, while fans of "Grey's Anatomy" will remember her longstanding role as Izzy Stevens in the series. The actress met the love of her life, musician Josh Kelley while starring as his love interest in his music video, "Only You," in 2005. After dating for a while, Katherine brought up the topic of marriage and suggested that he propose, which Josh did in June 2006. The following year, the pair got married in Park City, Utah on December 23, and currently have three children, although they wouldn't mind extending the family.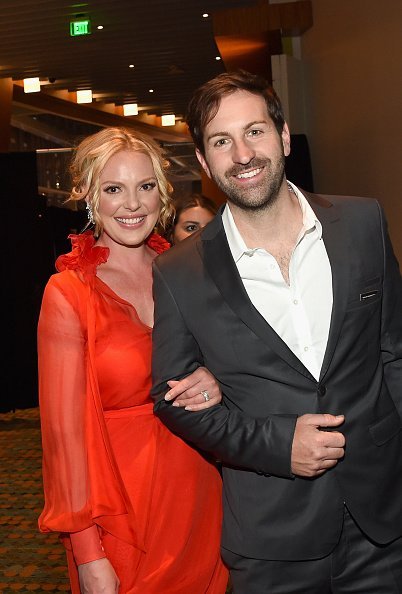 Josh and Katherine adopted their first two children. In 2009, they adopted Naleigh from South Korea and welcomed Louisiana born Adelaide to the family in 2012. Katherine gave birth to their first biological child, Joshua Jr. in 2016. In 2018, Katherine made social media buzz for all the wrong reasons. During a visit to Forest Lawn Cemetry to pay her respects to passed on relatives, the actress decided to take some pictures. However, the string of selfies didn't go down well among netizens, who soon roasted her pictures as "inappropriate" in no uncertain terms.
THE END
The final scenes are over, and the cast no longer works together on the set of 'Suits,' we can't say how much we'll miss this series as we look at each character and how perfectly they were portrayed. Gabriel Macht, on the conclusion of the show, thanked his wife, Jacinda Barrett, for standing by him. Sarah Rafferty, who acted as Donna Paulsen, also posted a picture of her and Rick Hoffman with the caption, "And that's a series wrap on my brother Rick E. Hoffman. No words for this one". Gina Torres also posted a picture of the whole cast referring to them as a family.
Click 'Continue reading' to find out how Albert from 'Little House on the Prairie' looks now. He is 52 years old and looks more handsome than ever!